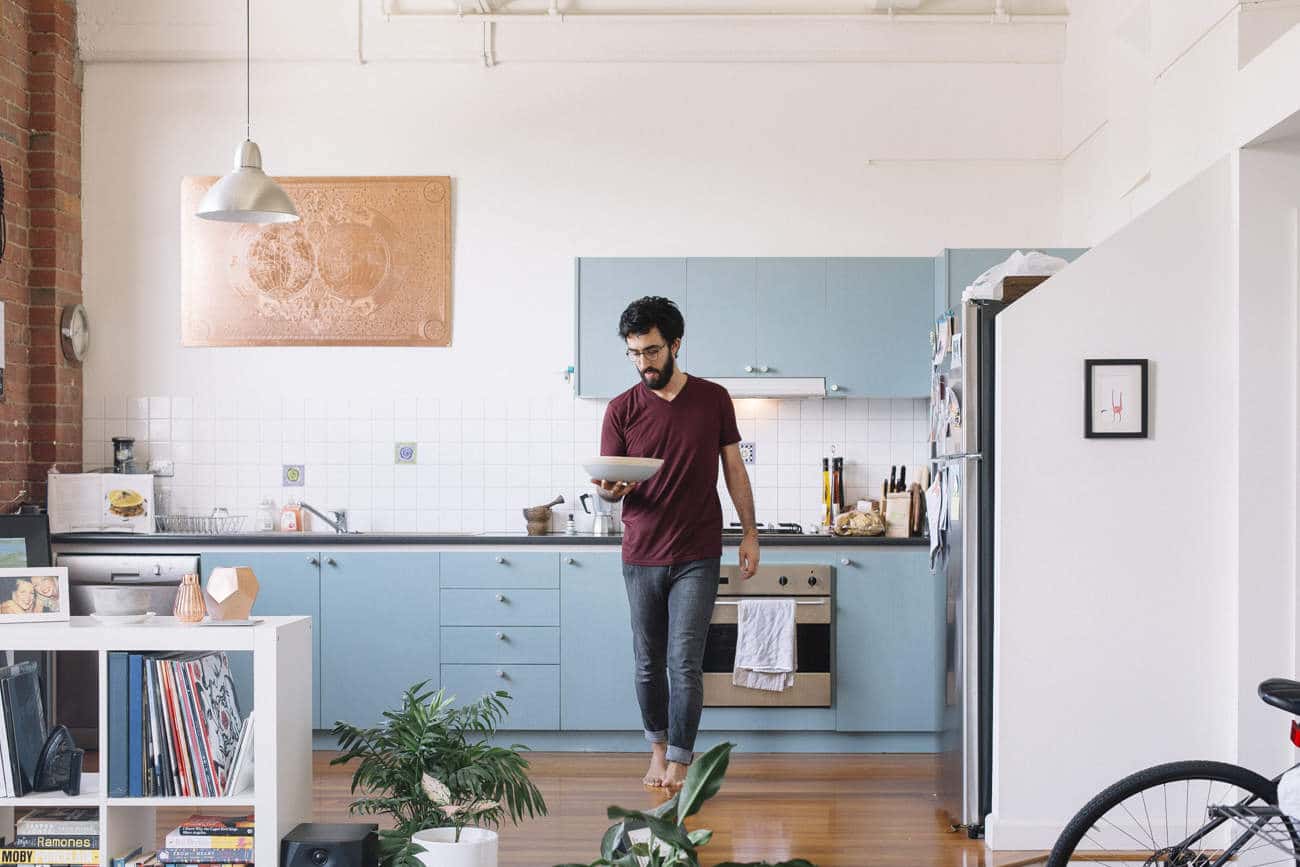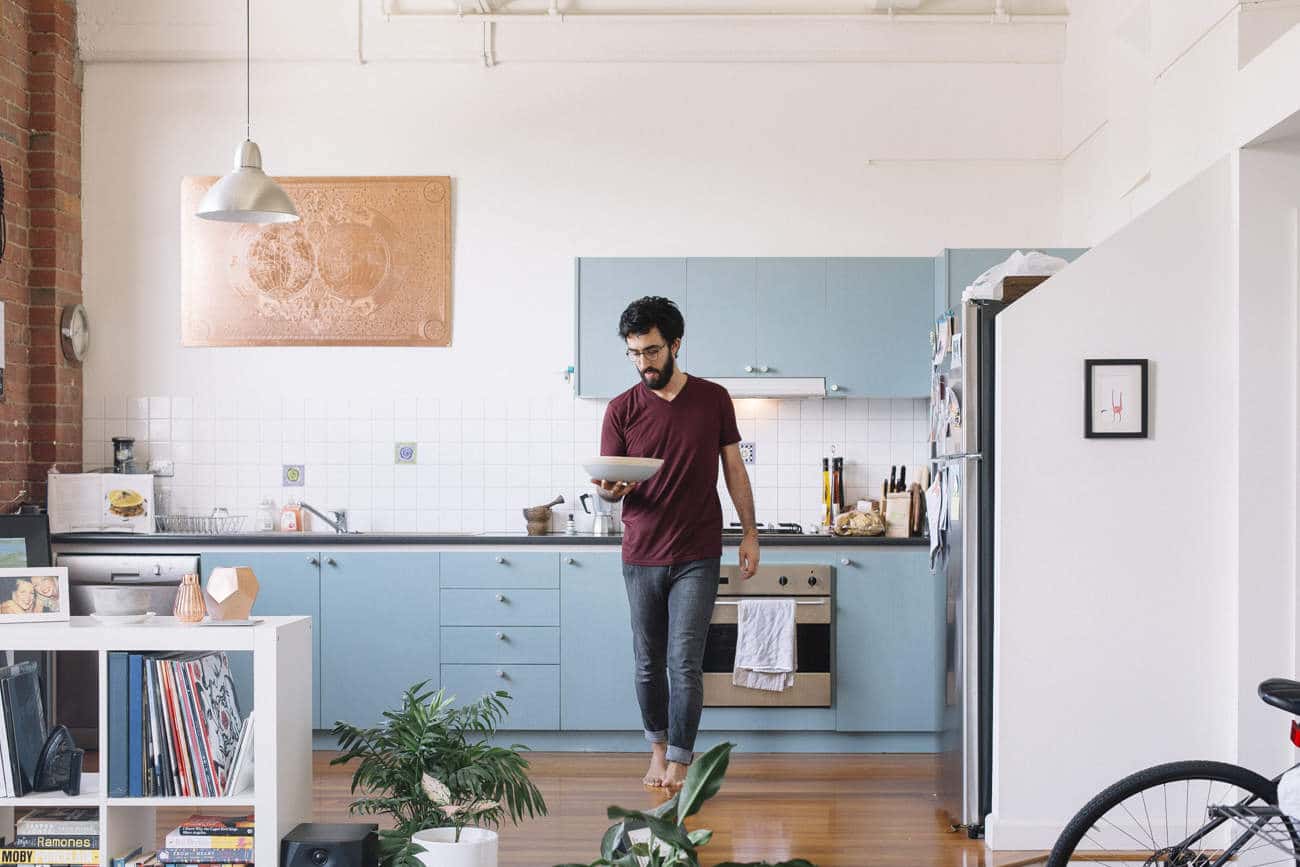 I've been going through our blogpost archives and I noticed that it's been a while since we last shared a recipe post! That's not really cool because to be honest: we are foodies. Yes, we like to share our creative work, our travels, our adventures. But let's not forget that what fuels all of that is the good food we eat!
In order to feel whole & full of energy, we make it a point to eat things that are exactly that: wholesome & energising. We especially like to experiment during lunch time because those meals come with a few challenges: while they need to be healthy, they also need to be quick and easy. They need to fuel us, make us feel happy so we can be productive and make some awesome creative stuff in the afternoon. Wherever we are, we just love the time we spend in our kitchen, and we find this little cooking break to be extremely satisfying – it's also really fun because we sometimes invent the coolest things with our leftovers. Creativity never ends, even in the kitchen!
So today I will be sharing one of our favourite lunchtime meals with you: our kale salad and its yummy toppings.
Kale salad can sound extremely boring to some people, and rightfully so, but this is a dish that we've customised and improved over and over again. We love it and we eat a huge bowl of it at least once a week – we're pretty sure you'll like it too!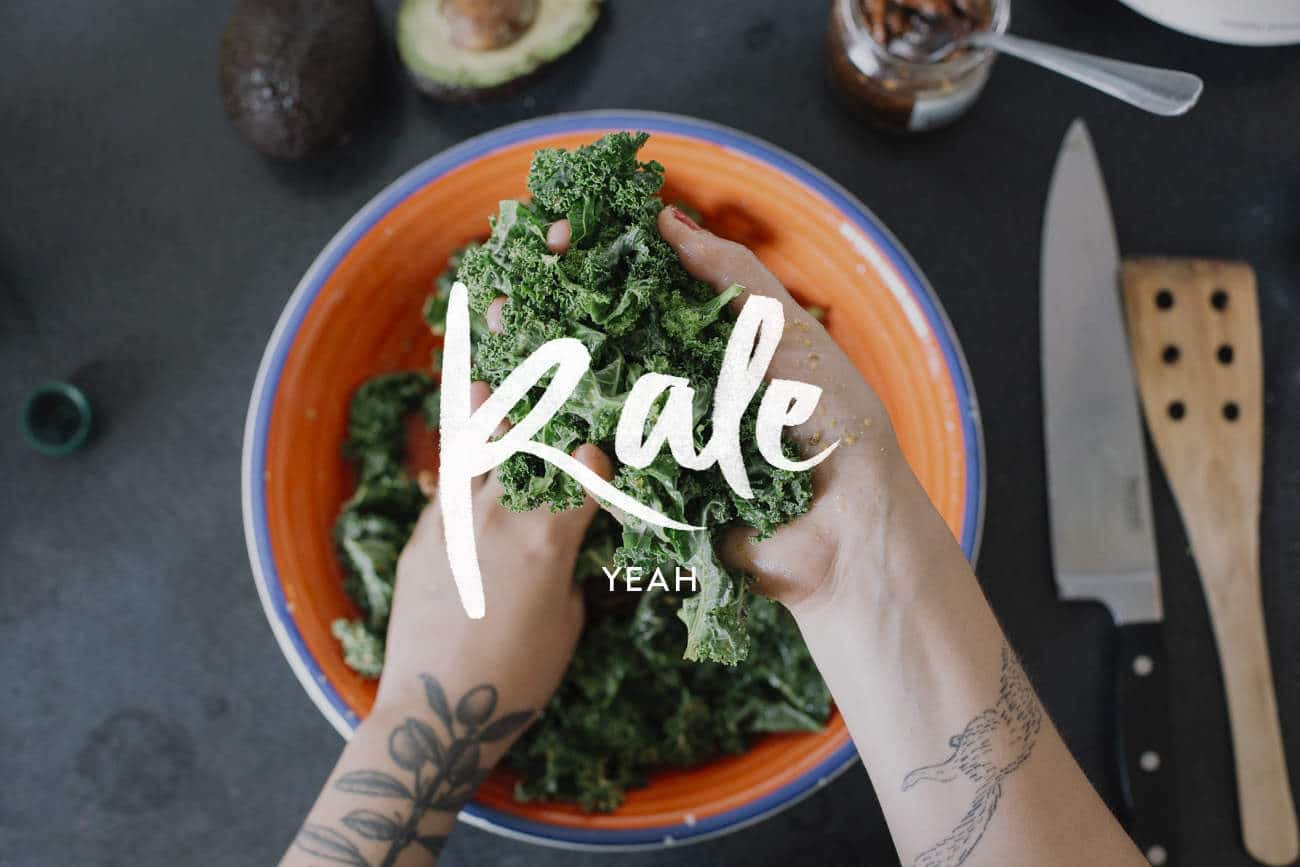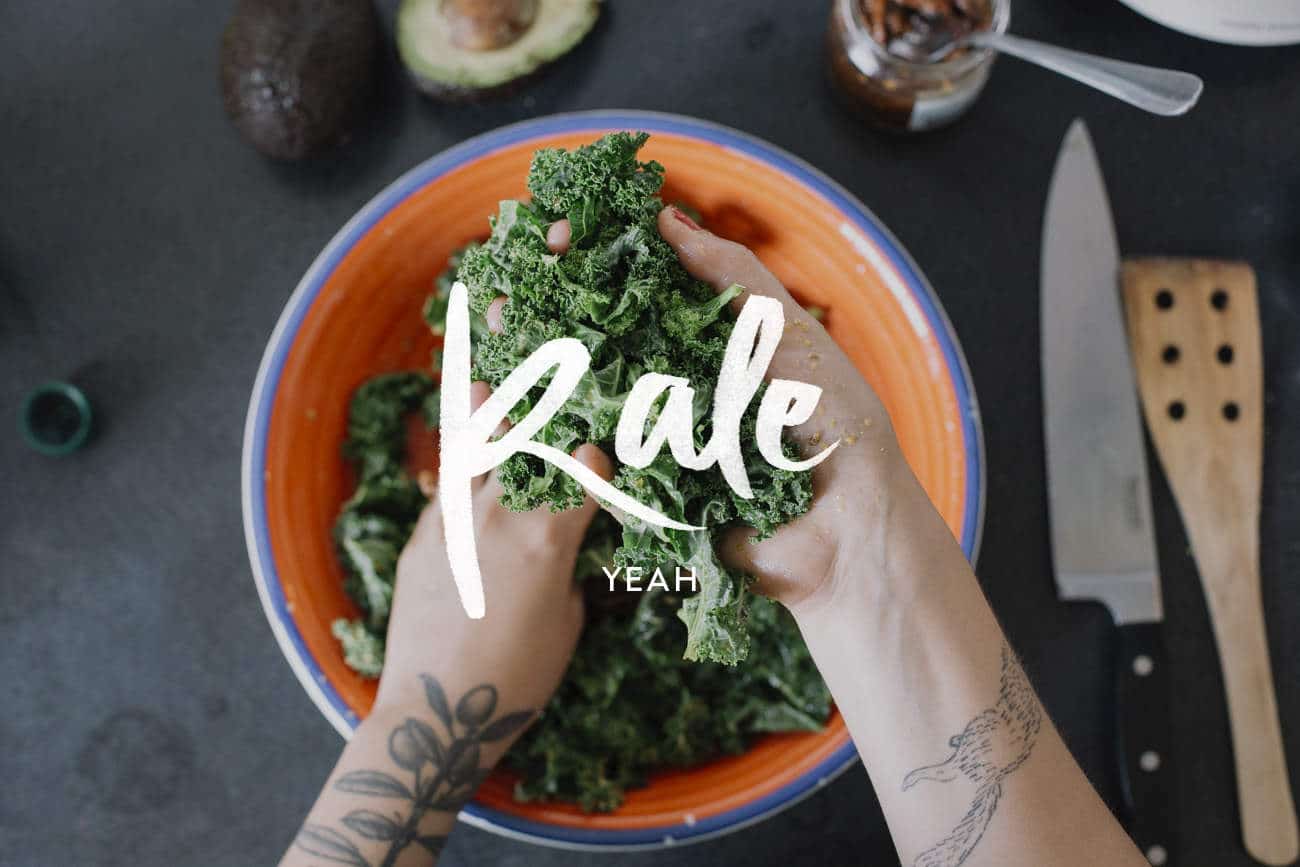 DELICIOUS KALE SALAD BASE
–
The main recipe is from Christy Morgan, a vegan chef which we met at a festival in Oakland, CA. She's the author of the book Blissful Bites and this kale salad recipe was the reason why we fell in love with kale so much. Yes, this vegetable certainly has some sort of health hype to it, but it's just so damn tasty when prepared well. The secret to make a good kale salad is to season it well and to "massage" it so the leaves are easy to chew and lose their bitterness. Here's what you'll need to make the base:
A head of curly kale
1-2 tablespoons of soy sauce, to taste
1/3 cup of nutritional yeast (oh yes, we are totally addicted to that)
1 tablespoon of olive oil
A splash of apple cider vinegar
A handful of chopped sundried tomatoes
1 ripe avocado, cut in cubes
Wash & tear the kale into bite sized pieces, throw it into a bowl together with all the ingredients except the avocado. Massage it all really well with your hands for about 5 minutes. If you have time, let it sit in the fridge for 15 minutes so the flavours can soak up even more, then top with the avocado.
You can keep it at that and it's delicious already. But what makes it even more interesting is to add even more cool toppings. Our favourites are breaded chickpea croutons & pickled red onions. We'll show you how to make those too…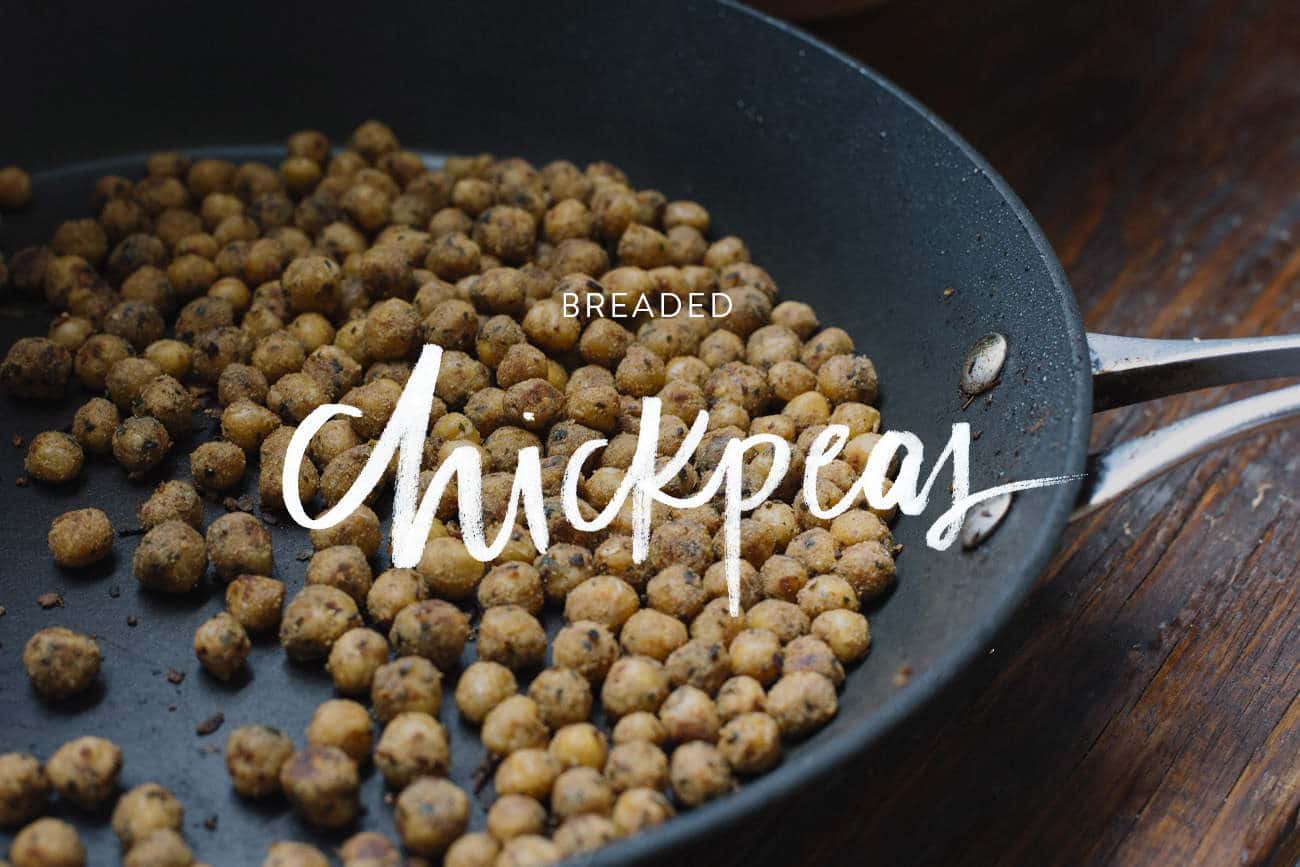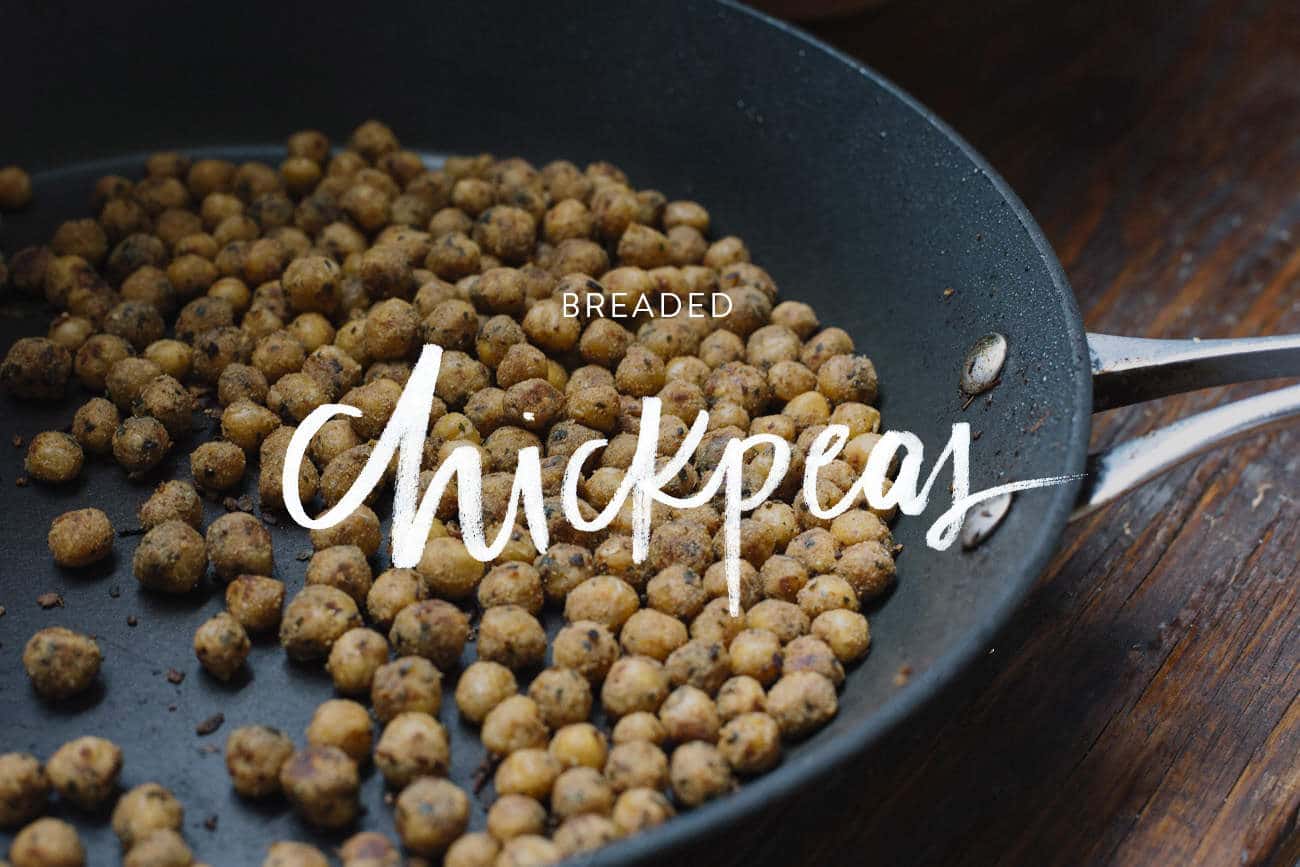 GLUTEN-FREE BREADED CHICKPEAS
–
Small can of chickpeas, drained
2 tablespoons of chickpea flour (or regular flour if you're not GF)
A splash of olive oil
Cumin, salt, pepper & herbs to taste
This is David's invention (so proud of him). All you need to do is pour some oil in a pan and stir fry the chickpeas at medium heat for about 10 minutes. Then, add chickpea flour plus 1/2 cup of water, and stir very well. This will create a sort of coating for the chickpeas and they may start to stick together but just continue stir frying them till they separate and start forming a crispy golden crust. Season to taste while you're at it, and get that crust to blacken a bit if you feel adventurous. Try not to eat all of them when you're done, even if it's quite tempting!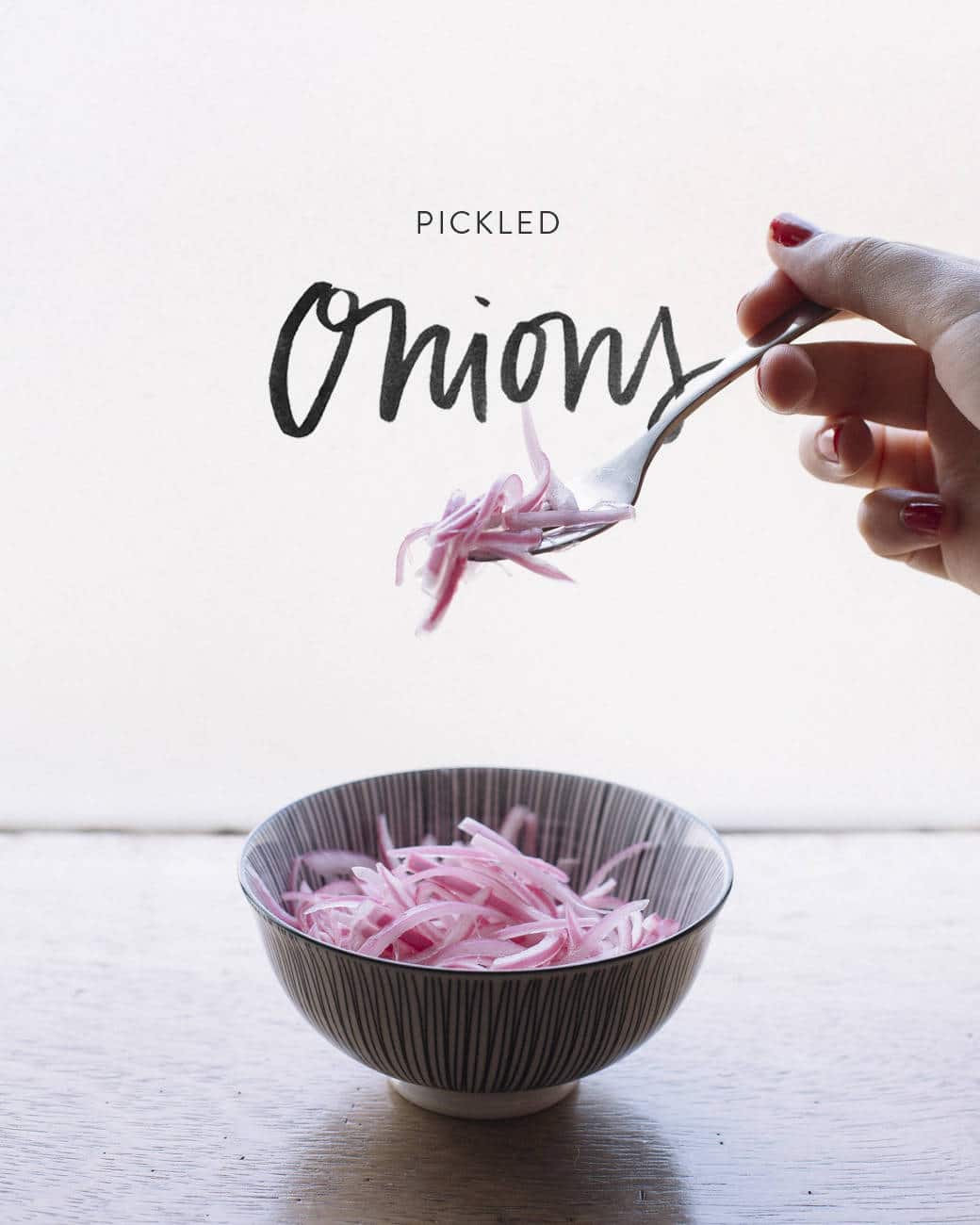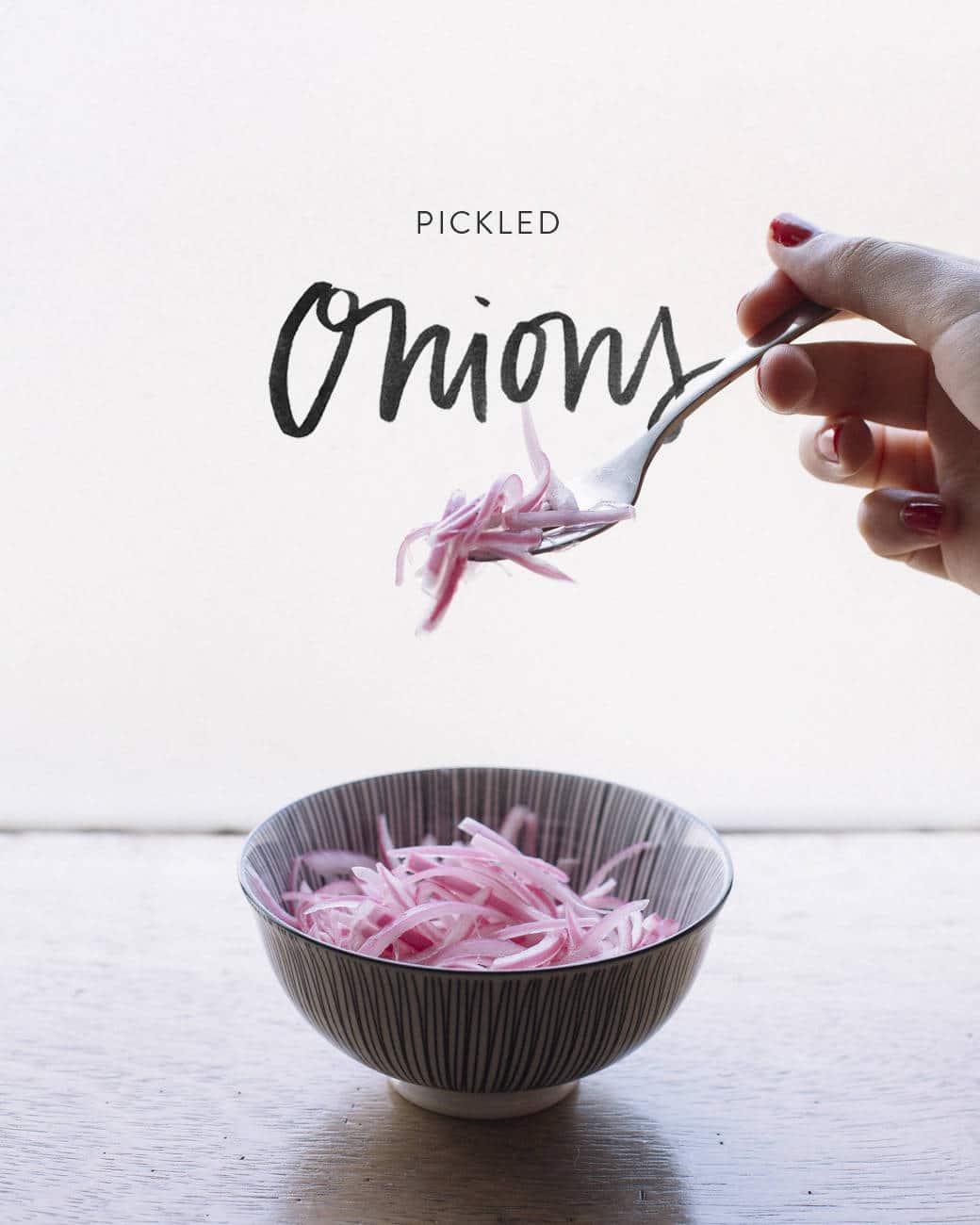 QUICK PICKLED RED ONIONS
–
A medium red onion
A cup of apple cider vinegar
A cup of water
Pinch of salt
Ha, this is genius. I learned this trick in the superfoods cookbook by Julie Morris. All you do is basically chop a red onion in half, then into thin half-moon slices. Place those slices in a small jar. Top and cover half of it with water, and the rest with apple cider vinegar. It might be more or less than 1 cup each depending on the size of your jar, of course. Add a pinch of salt, close the jar, then shake for 30 seconds. Let it sit at a counter for 15 minutes. Open…boom, you got quick pickled neon pink onions.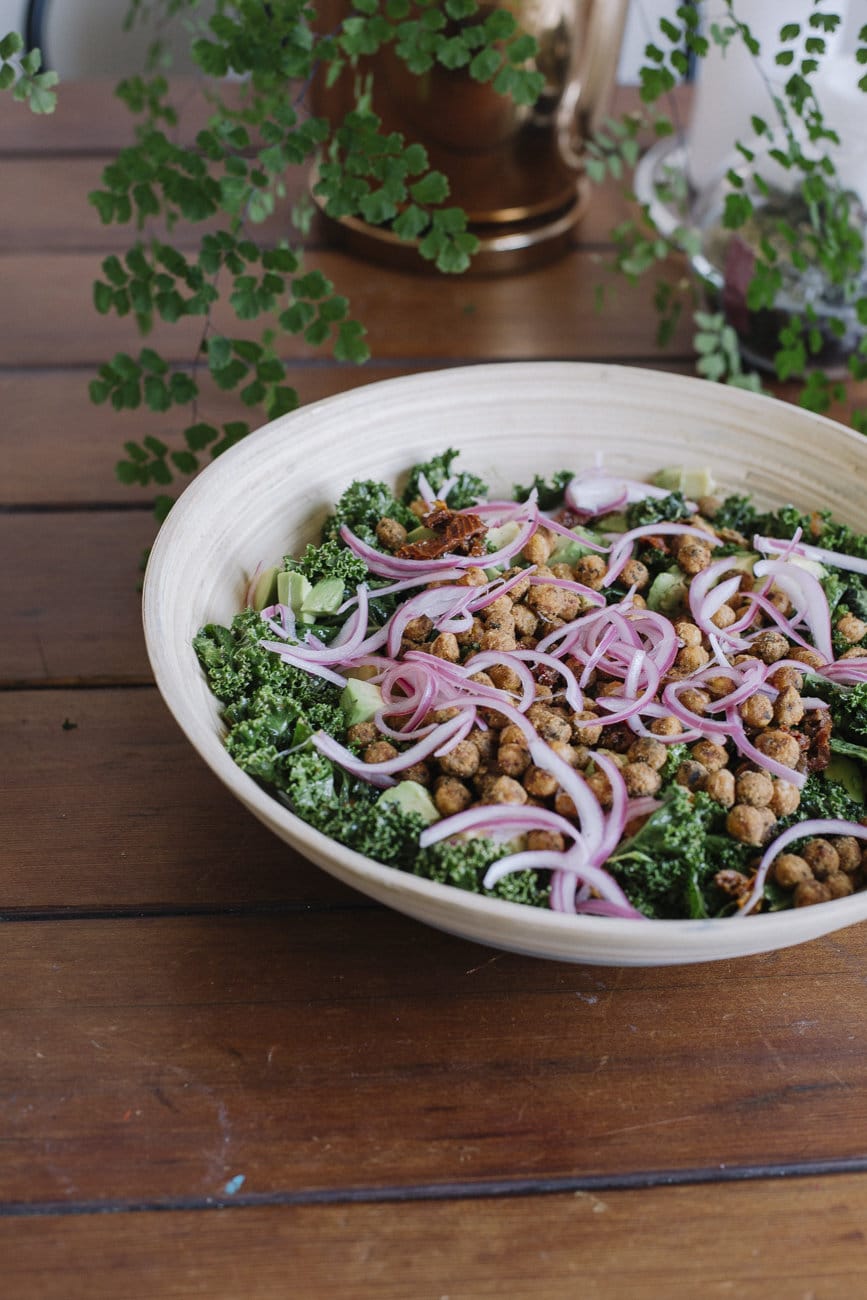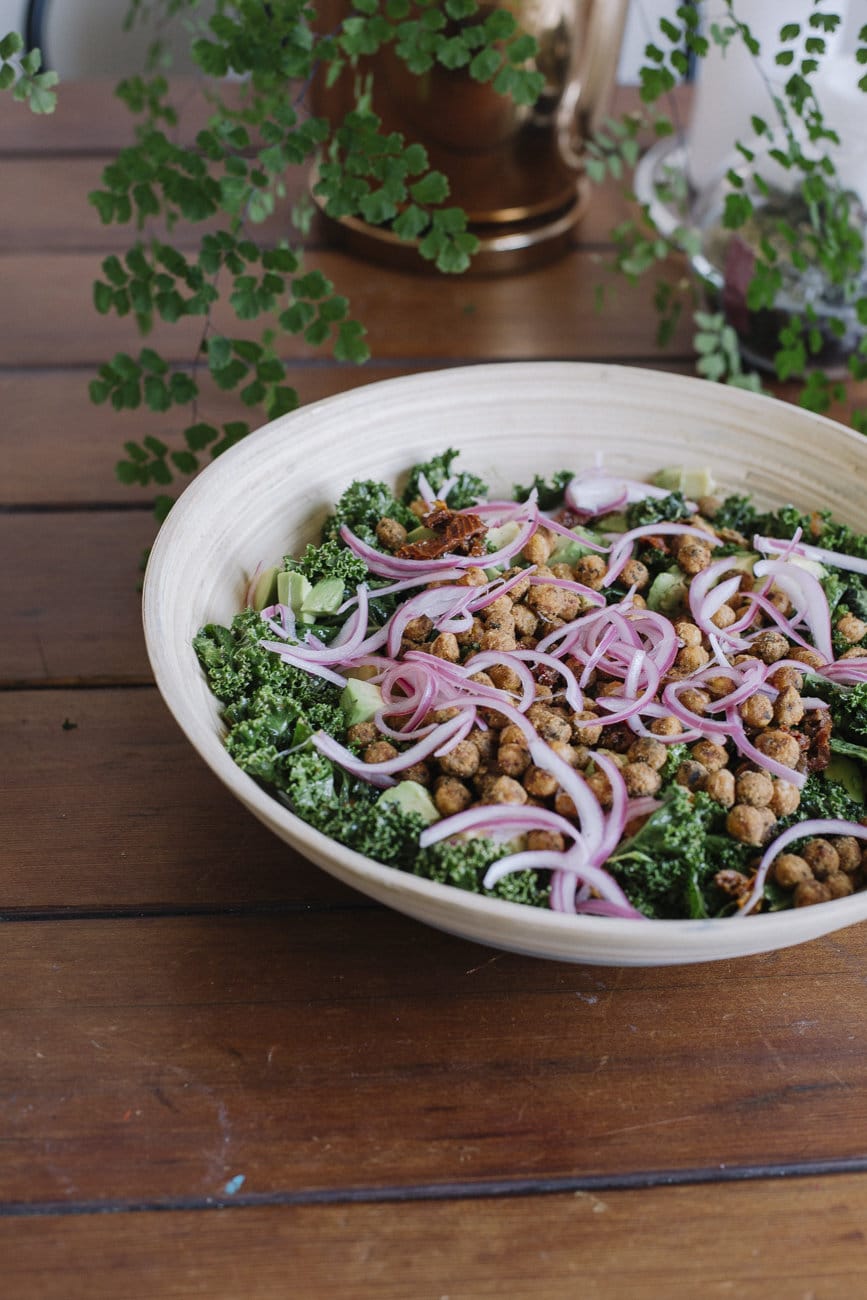 Doesn't this look pretty tasty?
Feel free to get even more creative with toppings. I would totally recommend smoked tofu cubes, or even crumbled corn chips for a crispy bite. Go crazy with ideas, but remember to not pick more than 1-2 toppings as it would potentially overpower the salad itself. Now go and have yourself a kickass lunch!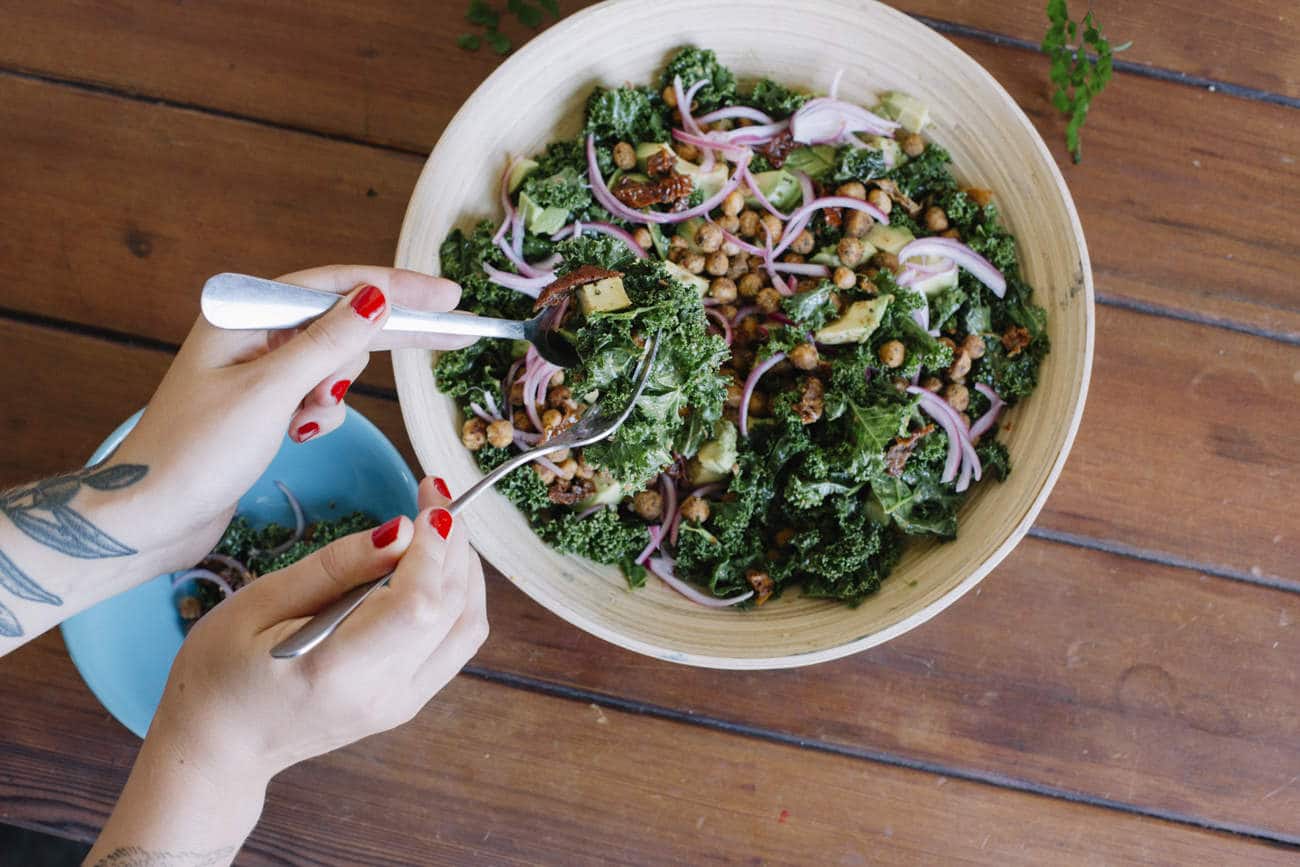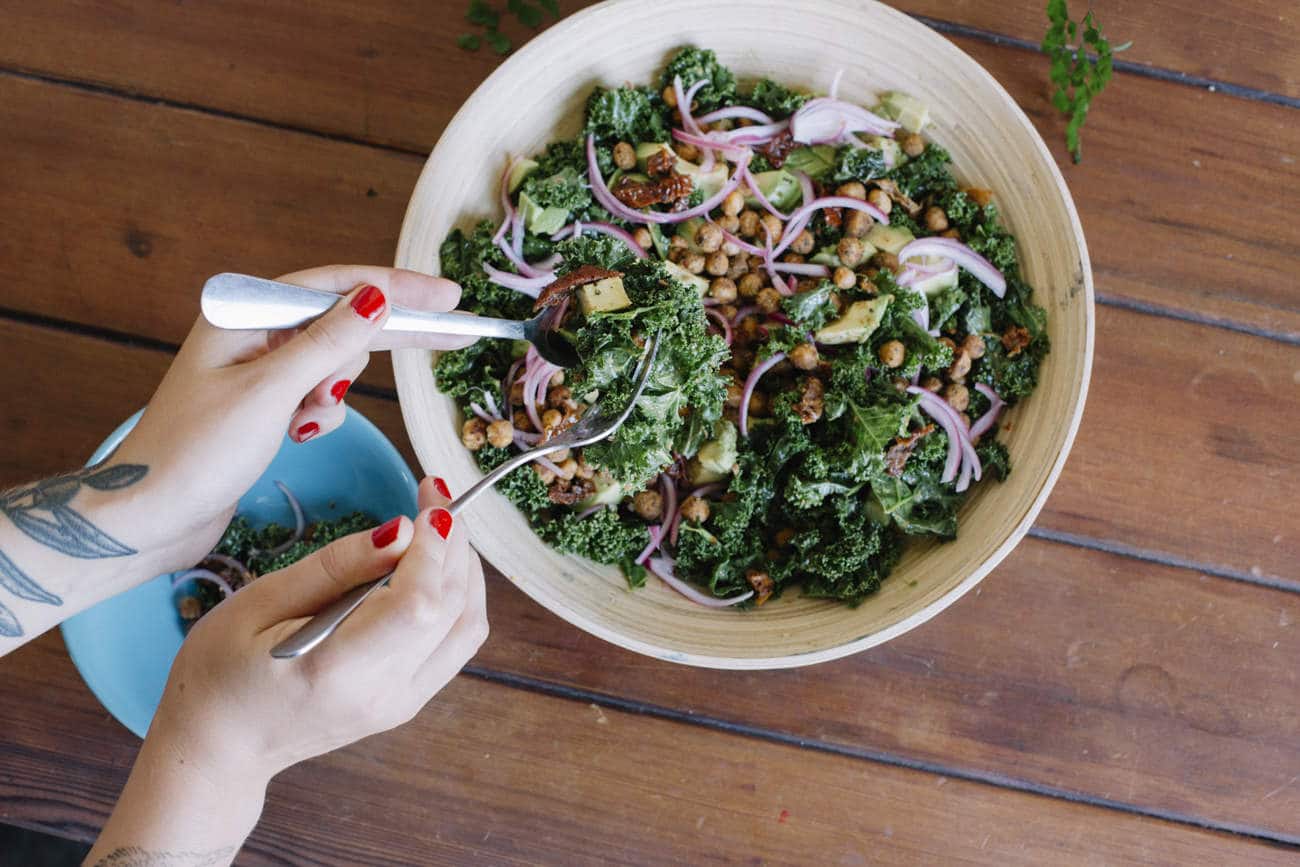 …and feel free to tell us what you think when you try it out 🙂
---