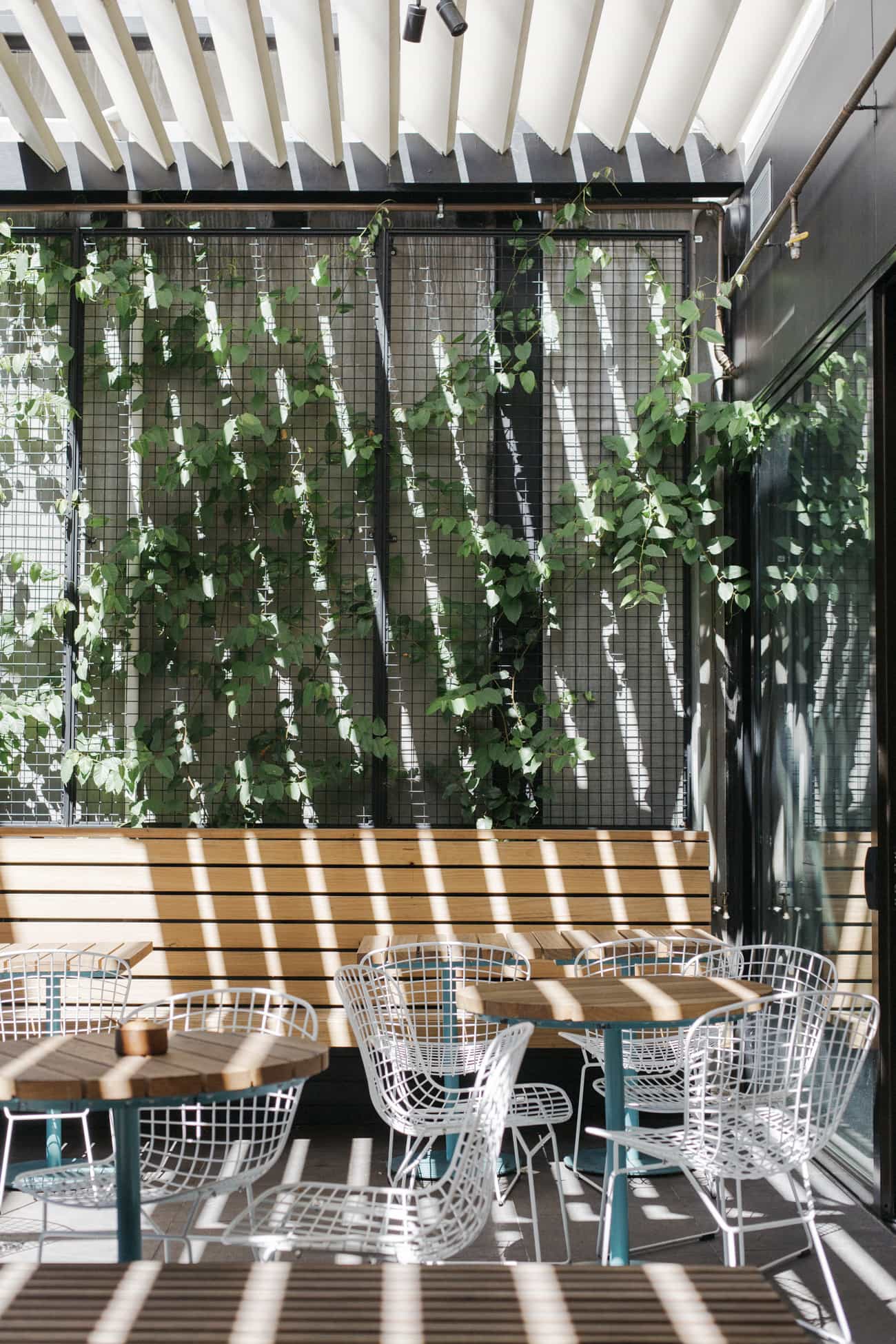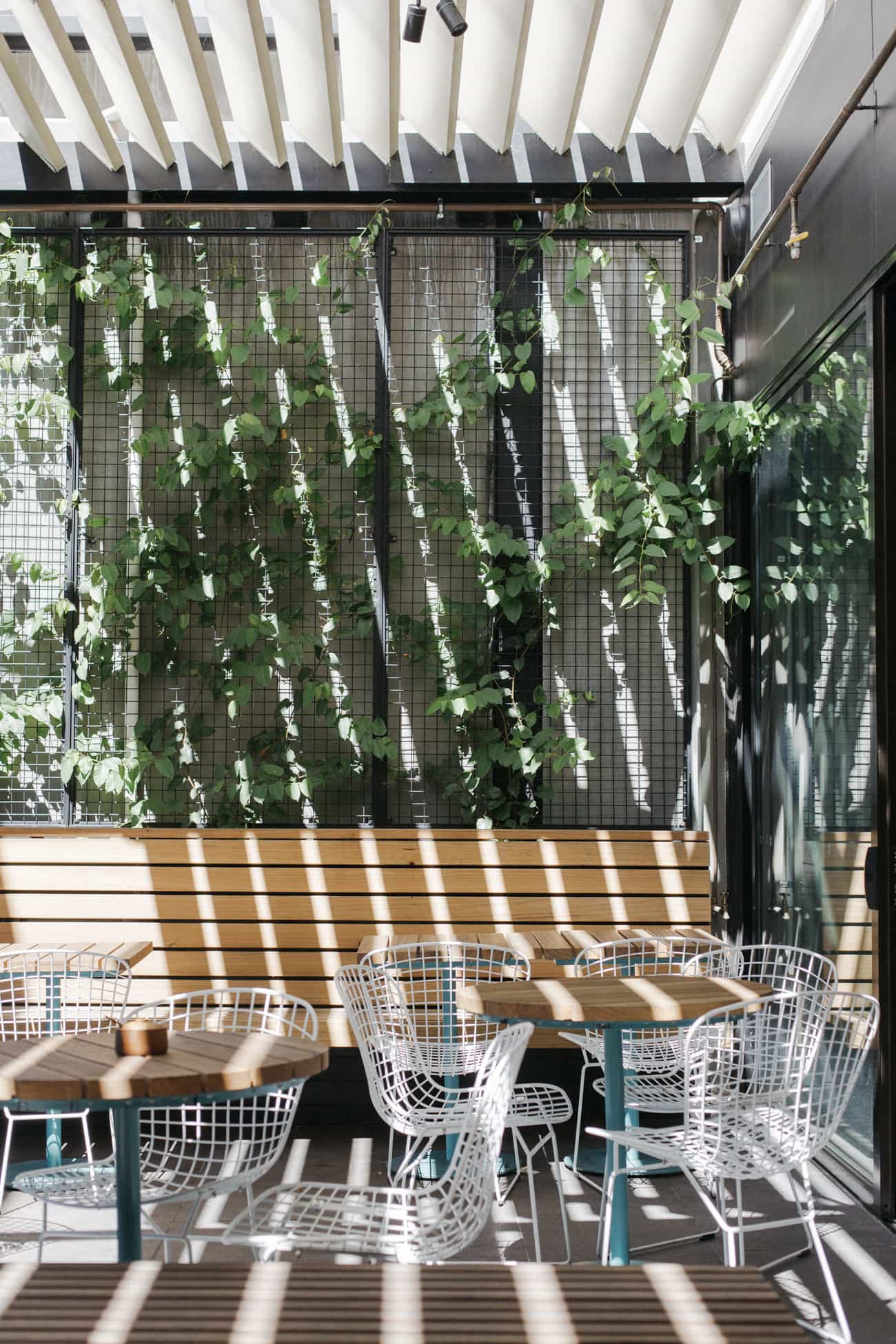 Ever since I had heard echos about Melbourne being one of the most creative, foodie-friendly cities in the world, I've wanted to go there. It had always been on my list, but before taking the plunge and living nomadically, we had never really made any concrete plans about when to go.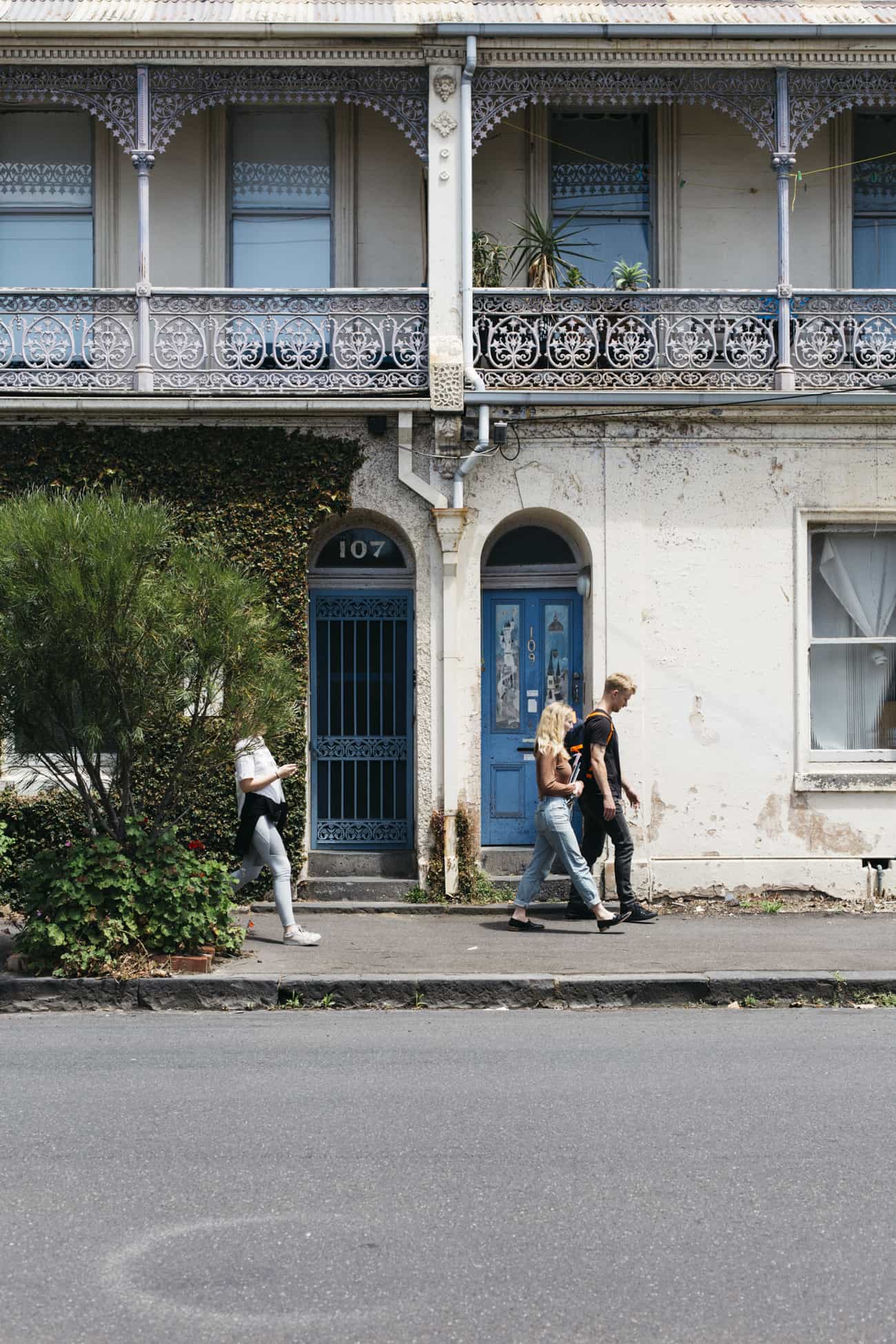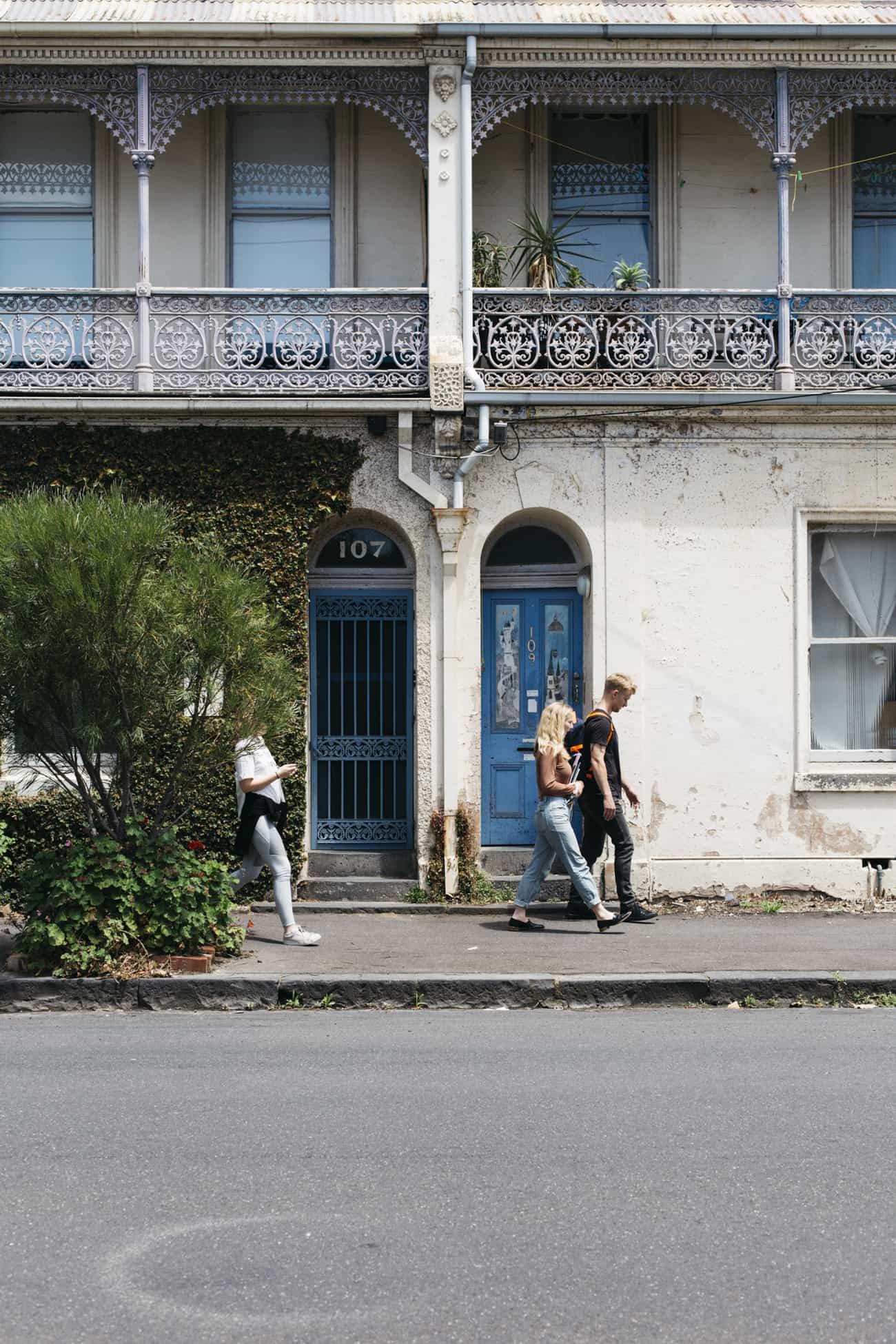 And now, here we are! It was that easy to just make it a priority and just take our lives here for a while. I feel extremely grateful about that. With a creative business that we can take wherever we go, a minimalist mindset and a pinch of wanderlust. we made it happen! Not only did we manage to come to this place which was on our wishlist, but we actually lived here like locals: it's been 1,5 months we've been here… and we just love it!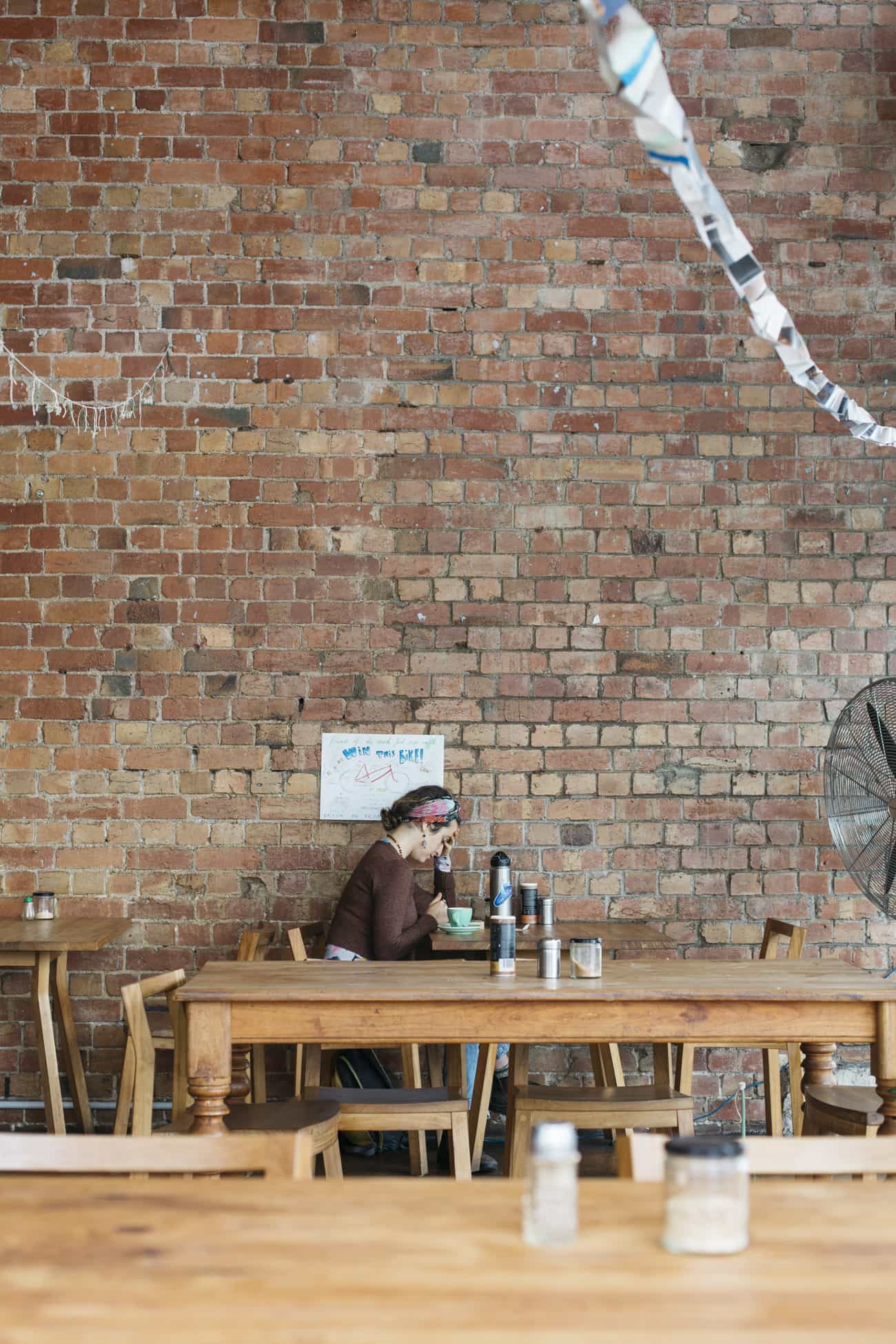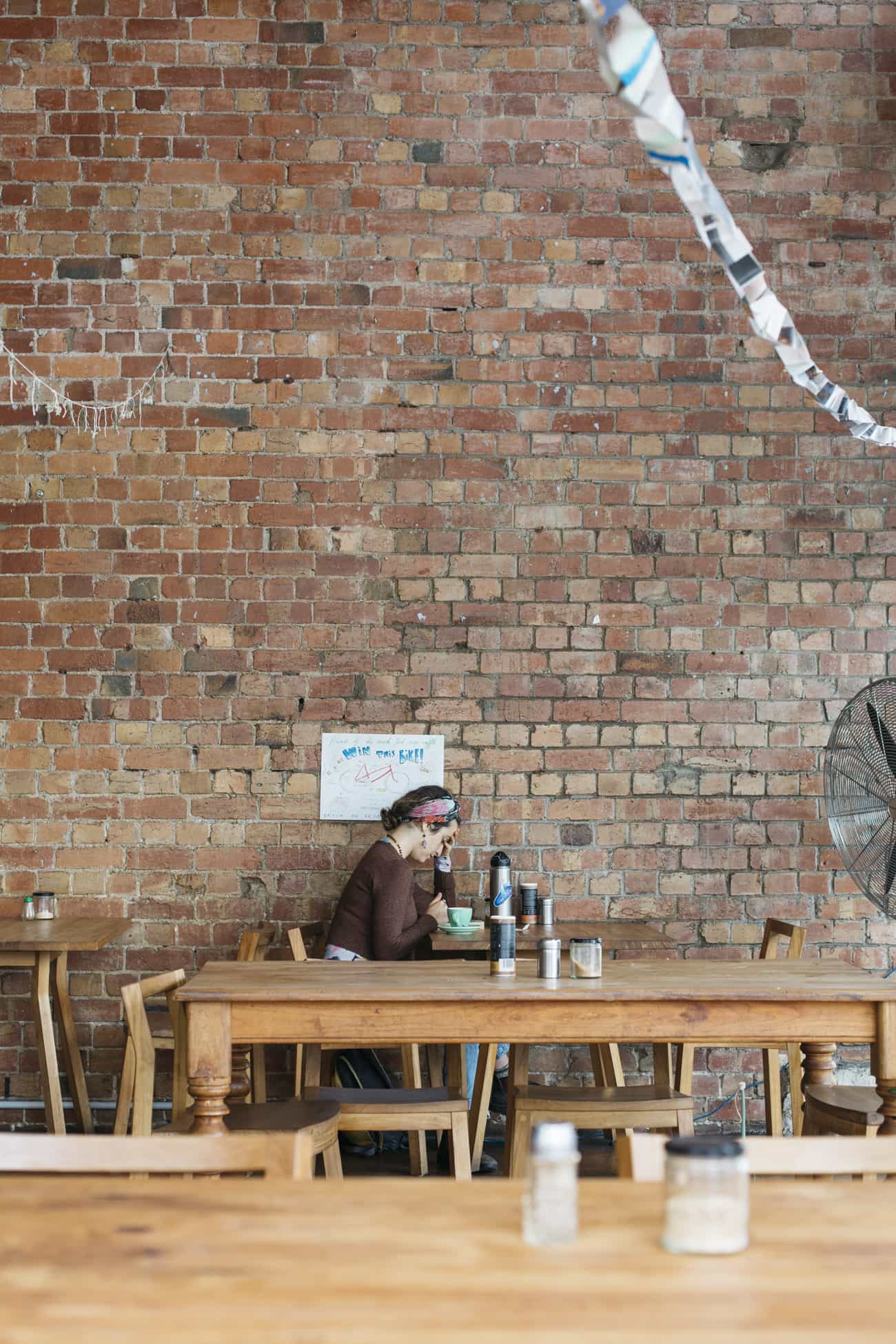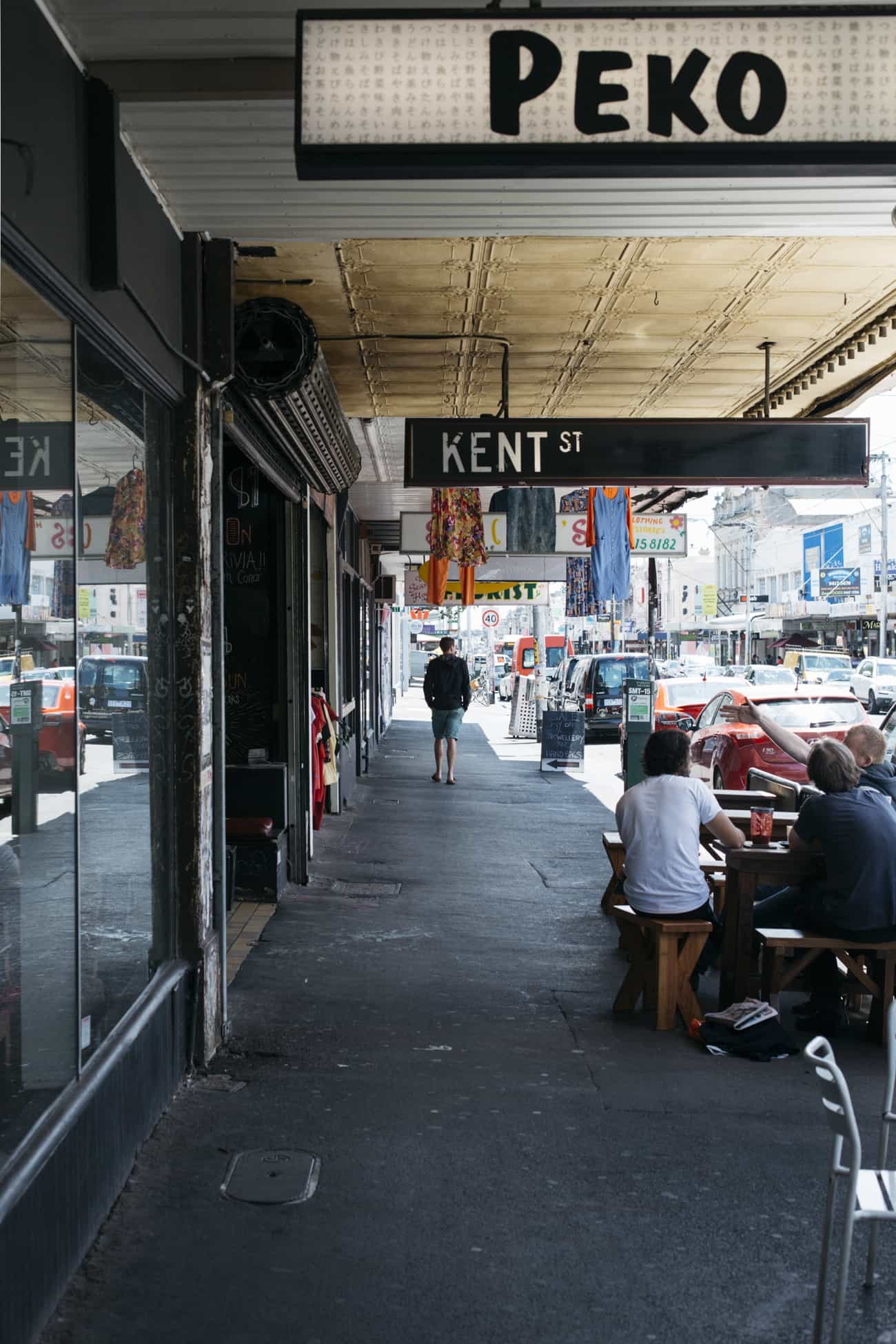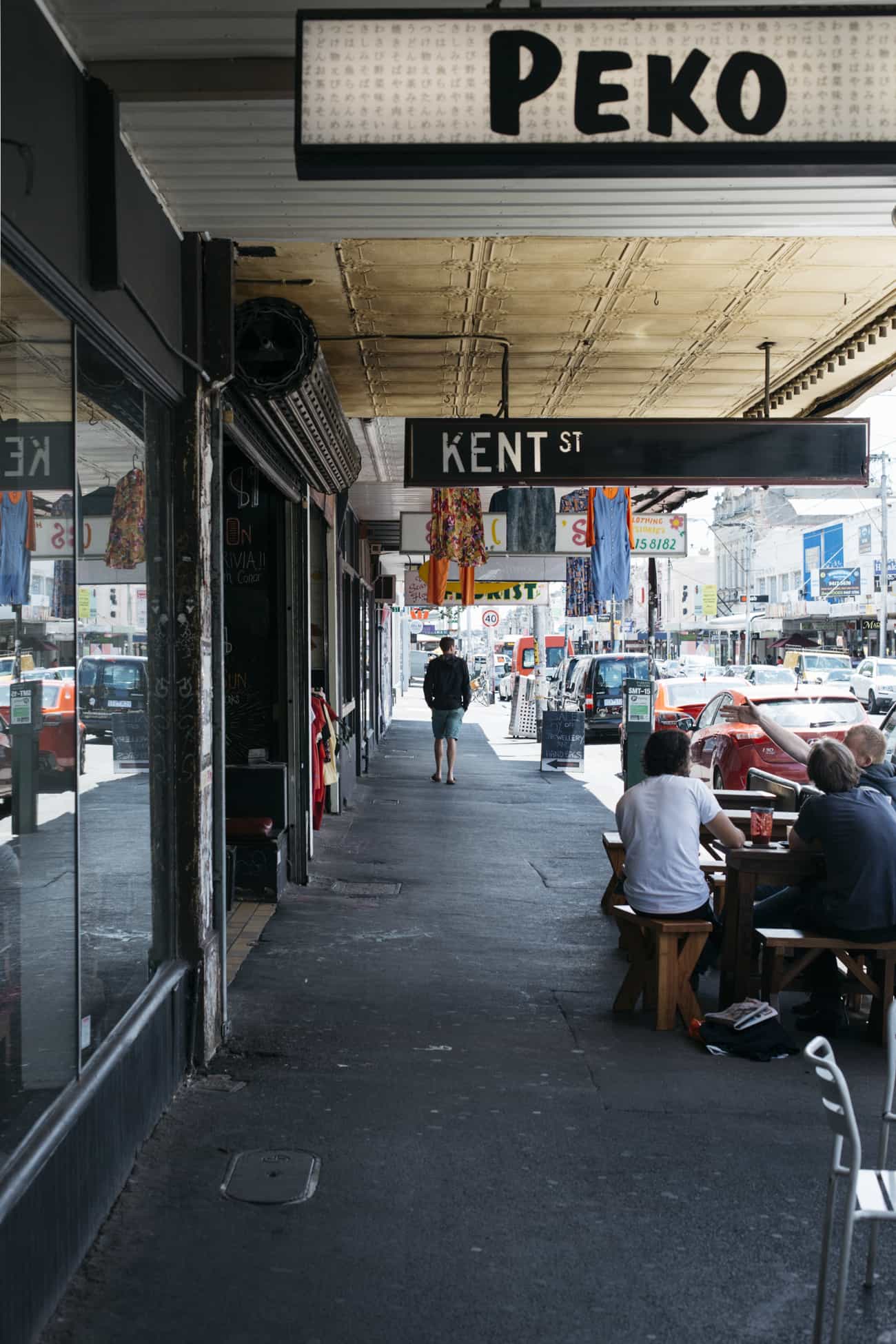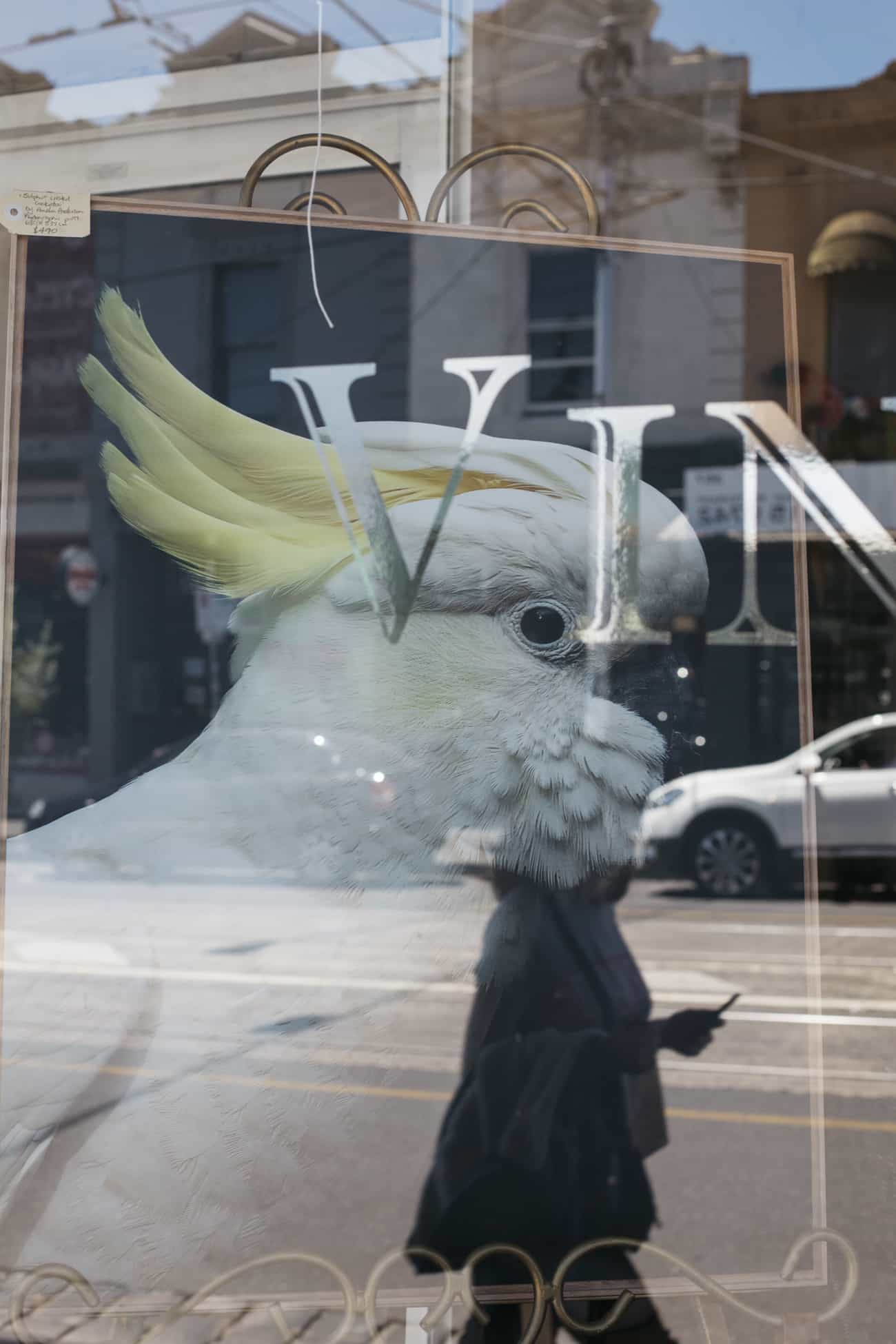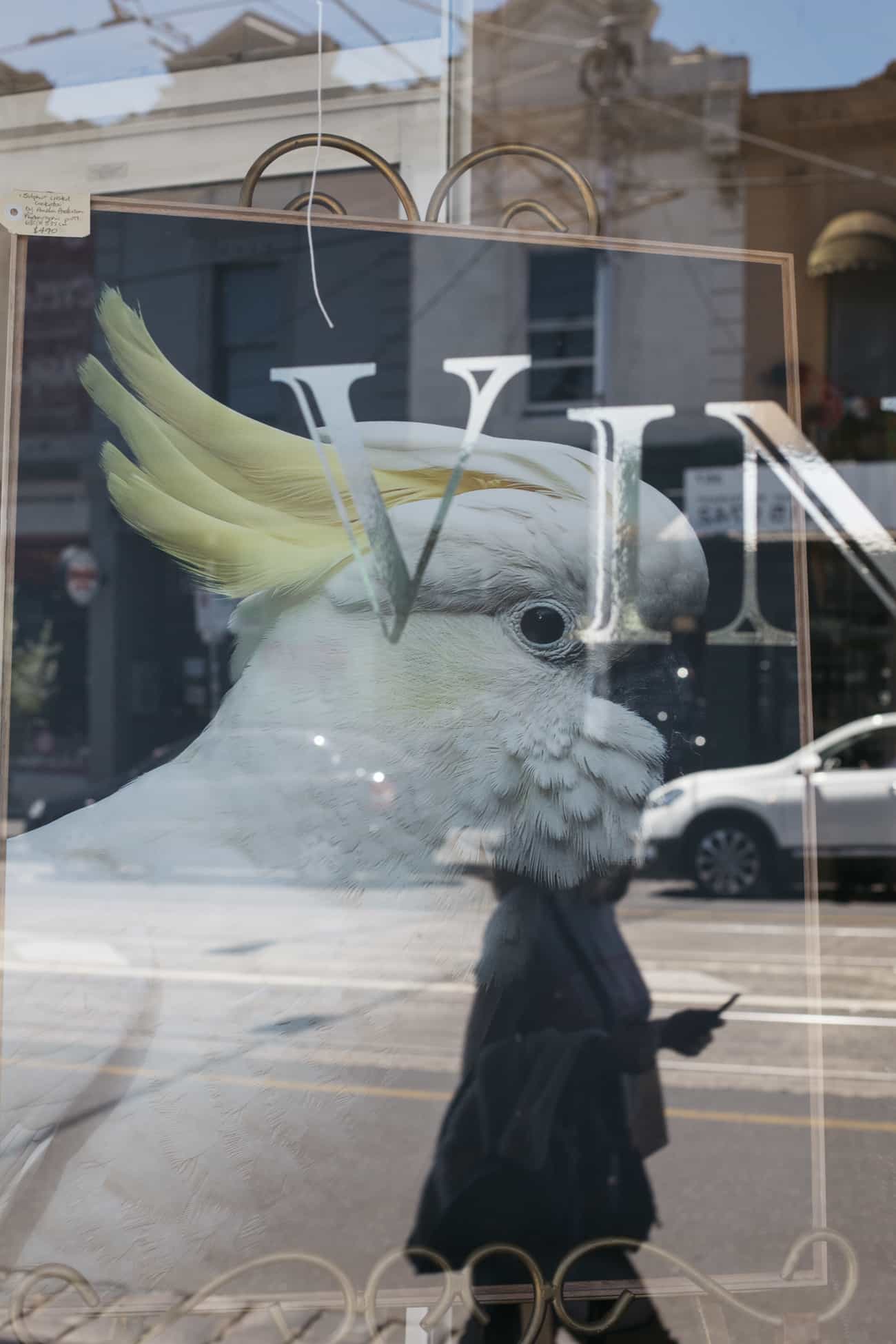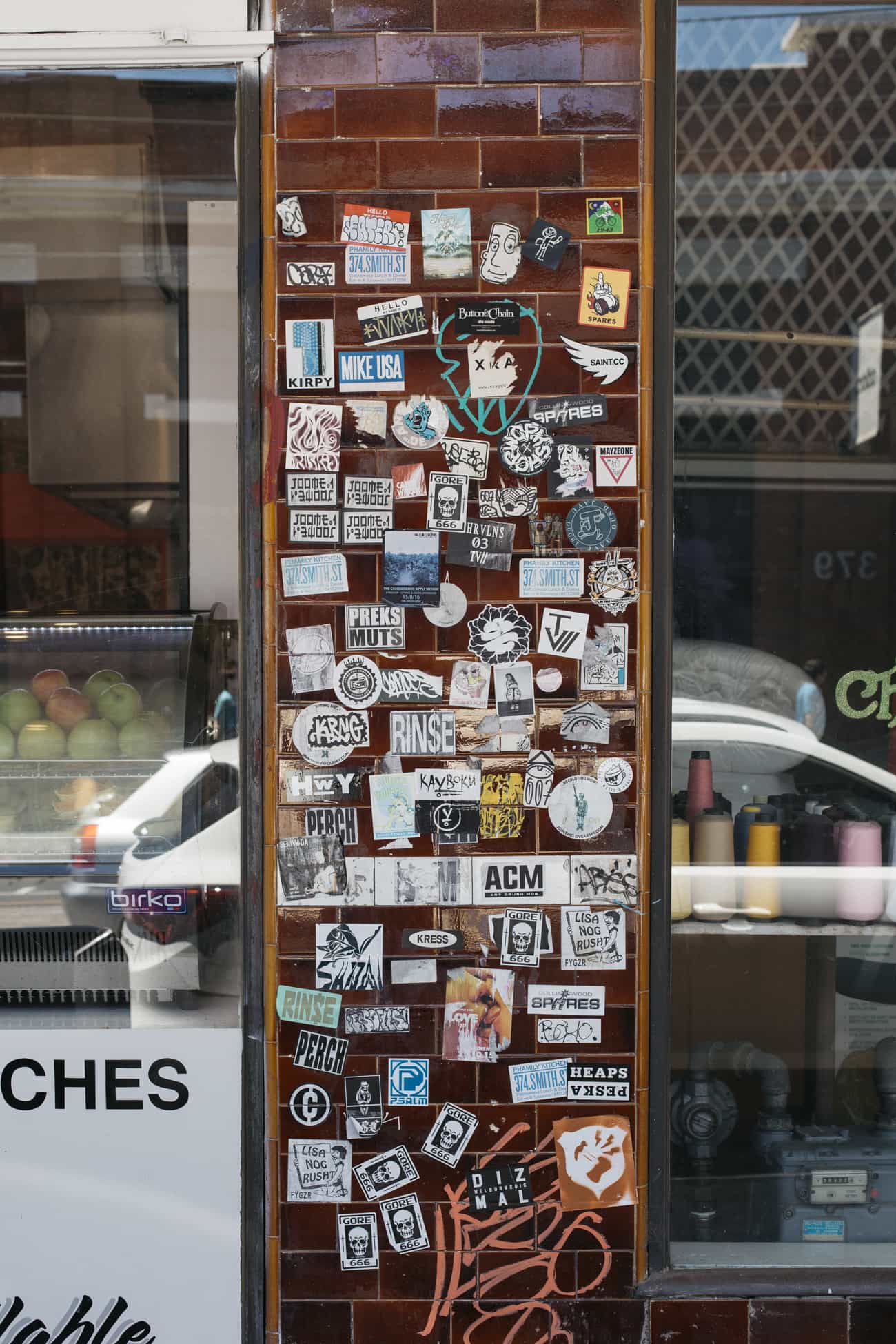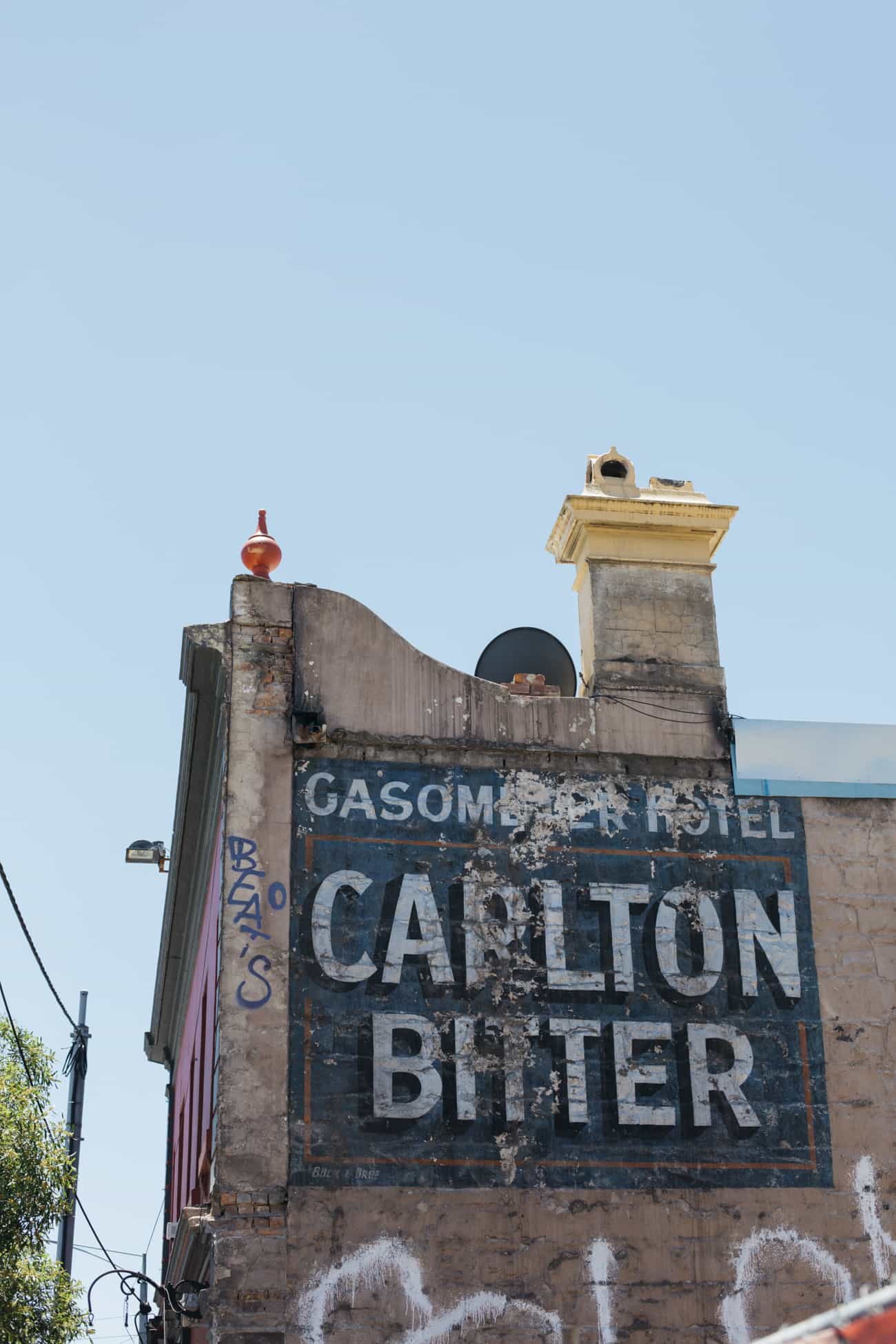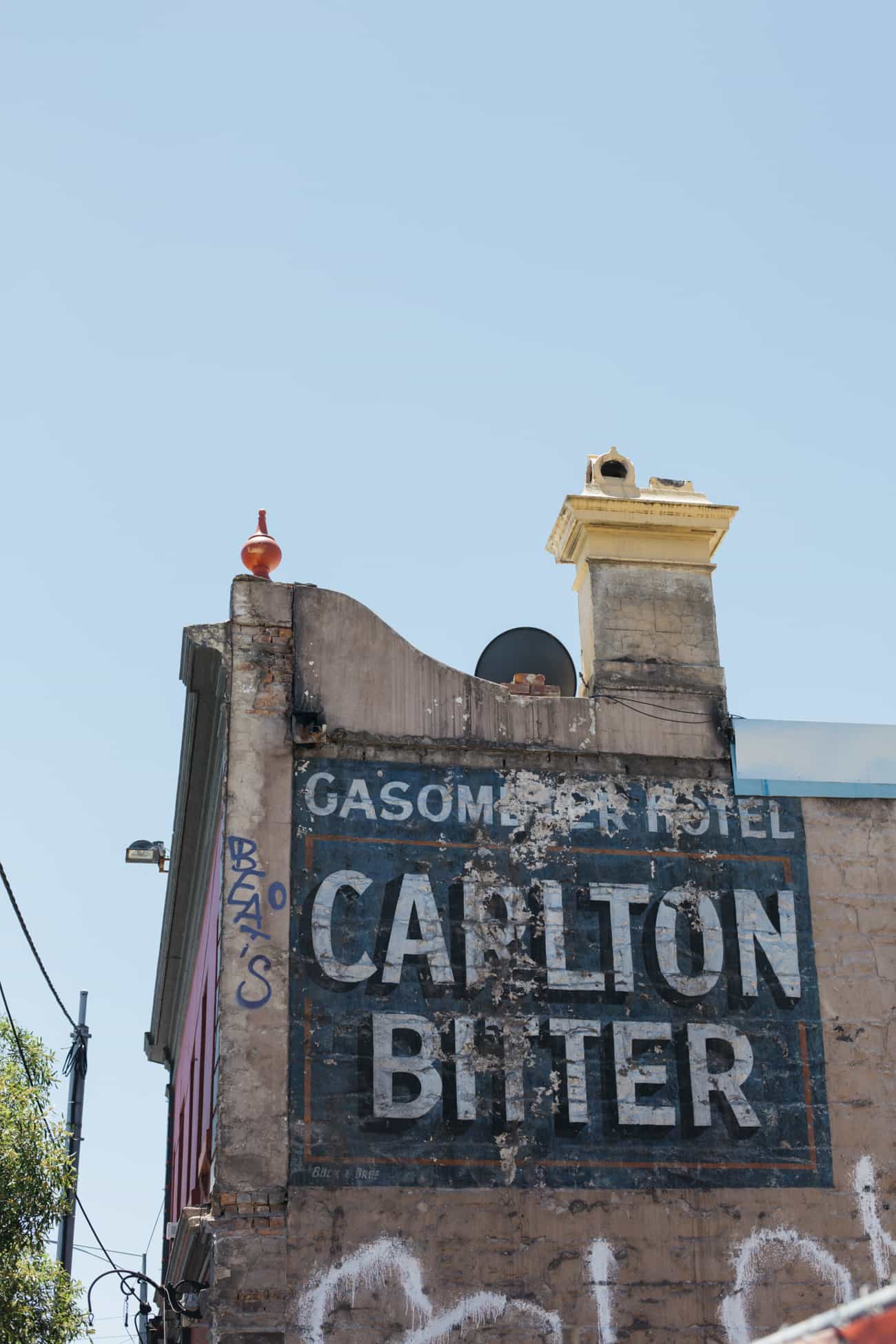 This place is even better than what I expected. It has tons of unique neighbourhoods, each gathering different people of different ethnicities and backgrounds, just like a melting pot. It's openminded, bold and artsy, foodie-friendly, diversity-friendly. Just crazy friendly. Everyone is lovely, there's a sweet positive vibe when you walk around. From the busy areas to the quiet, suburb-like streets lined with cute small houses (that are not in actual suburbs but in the heart of the city!), it's walkable, safe, full of cozy parks where you can have a nap for a whole afternoon – something we did often in the weekends when we were exhausted from our busy week! The weather is very unpredictable here, but I enjoy it. One day there's a sweaty heatwave, the next day it's 10°C and we're pulling out our beanie + scarf combo. Lots of…variety 😉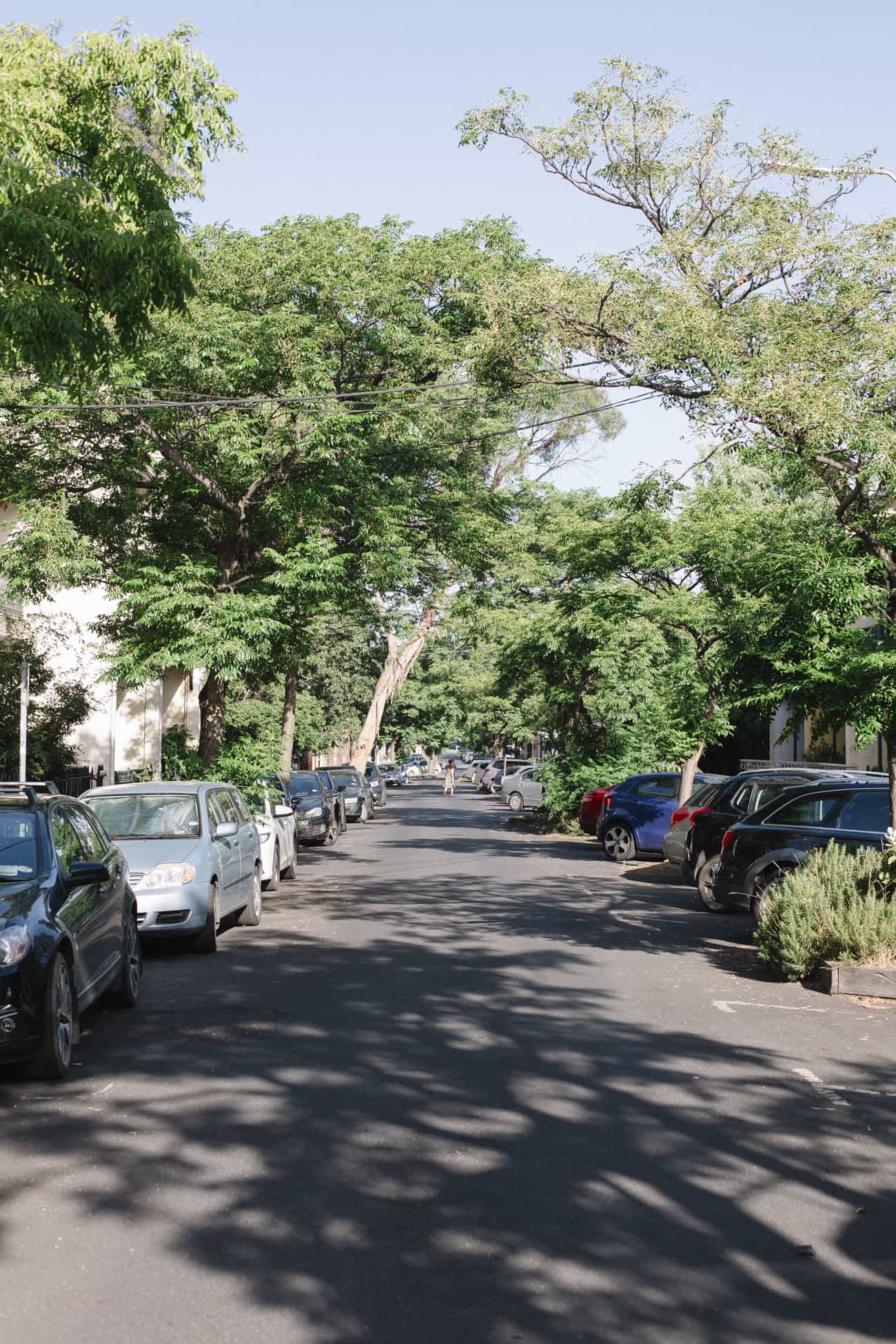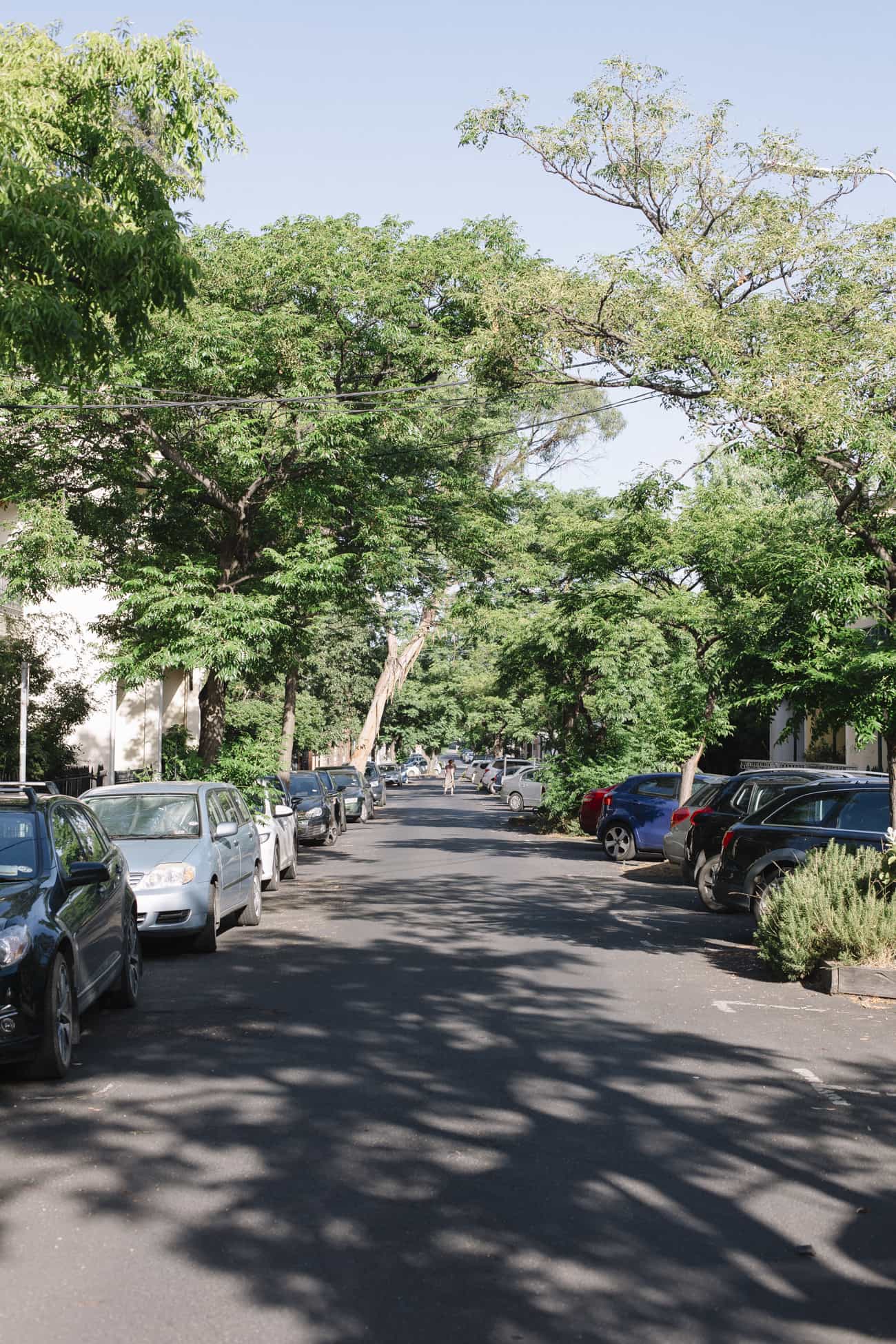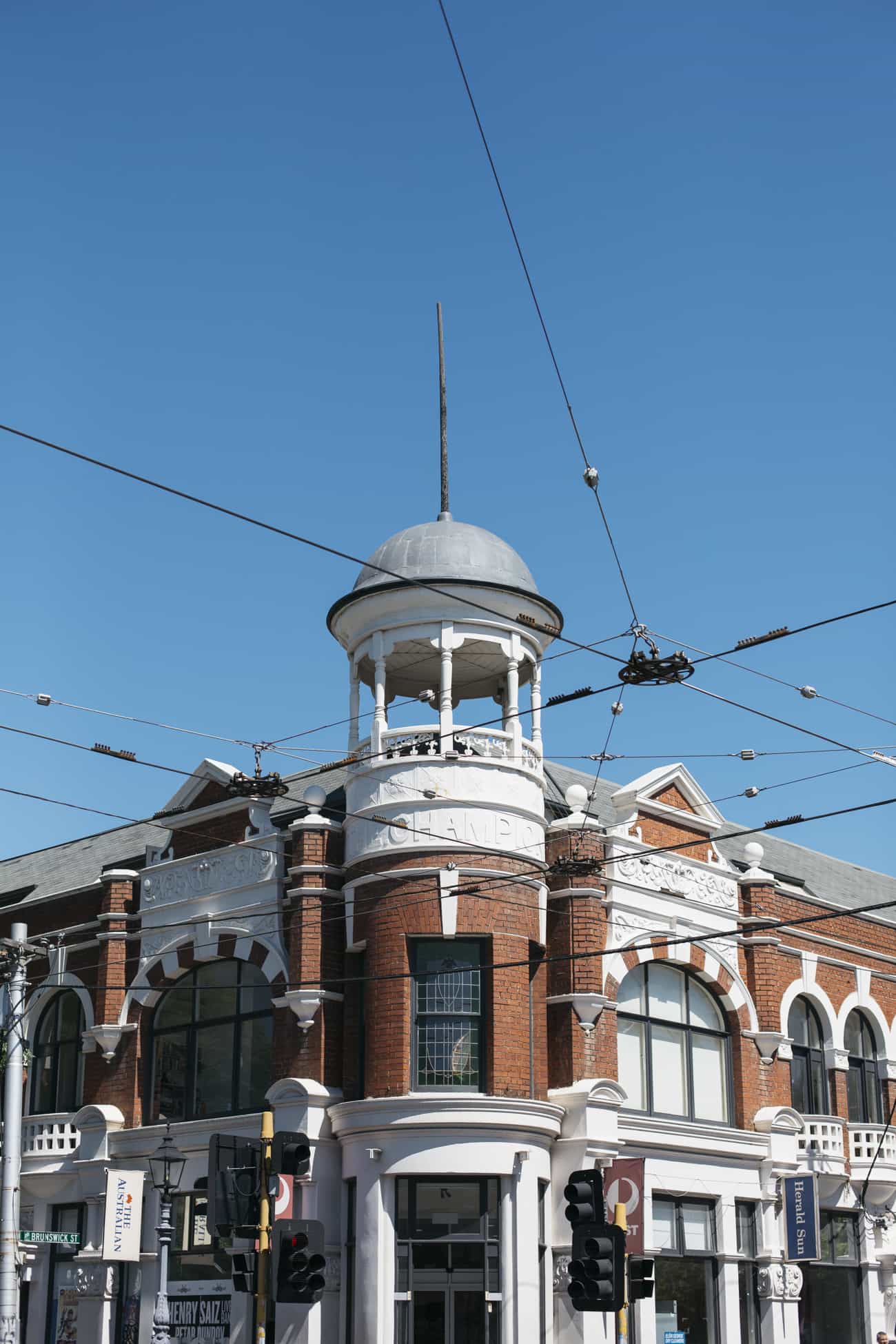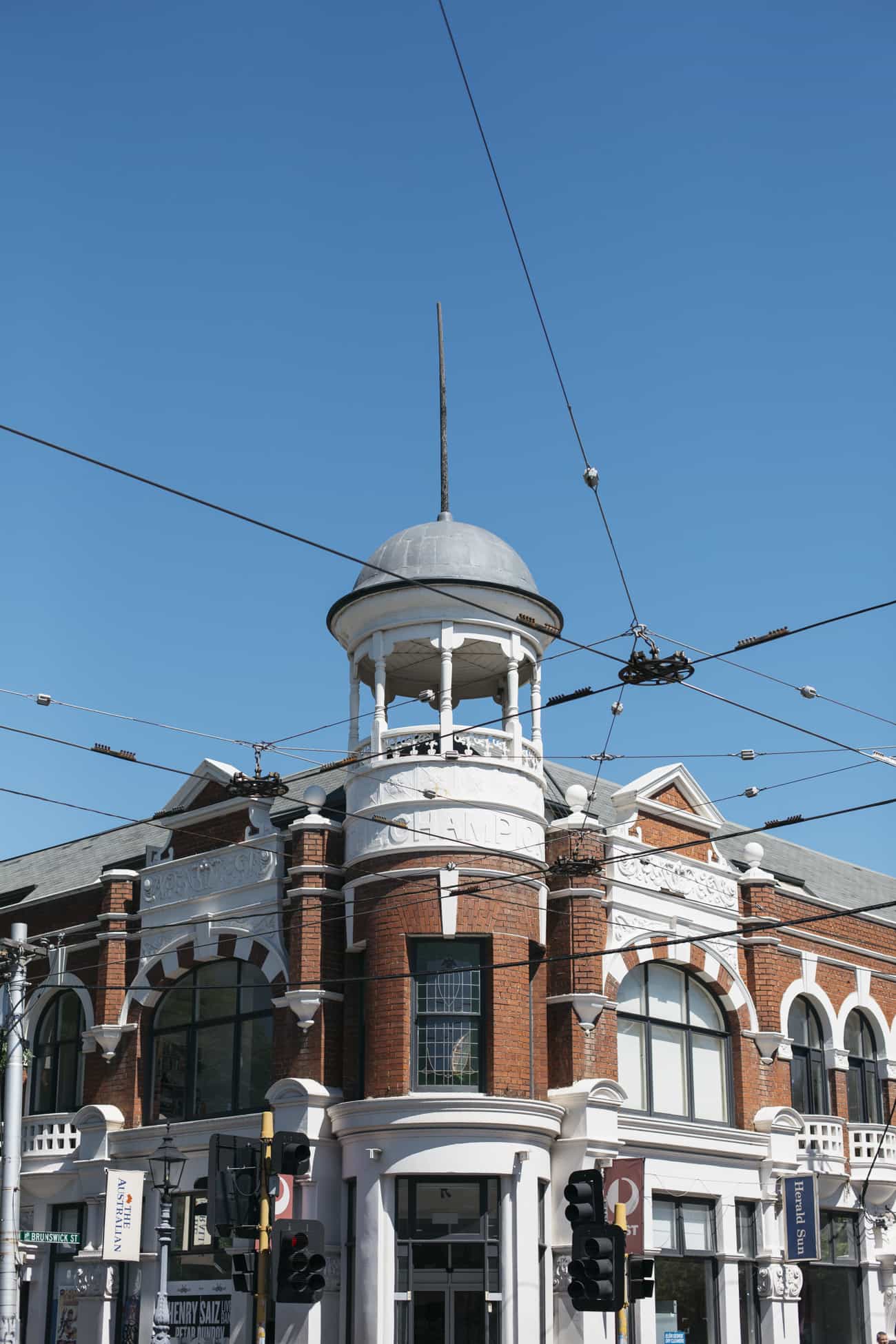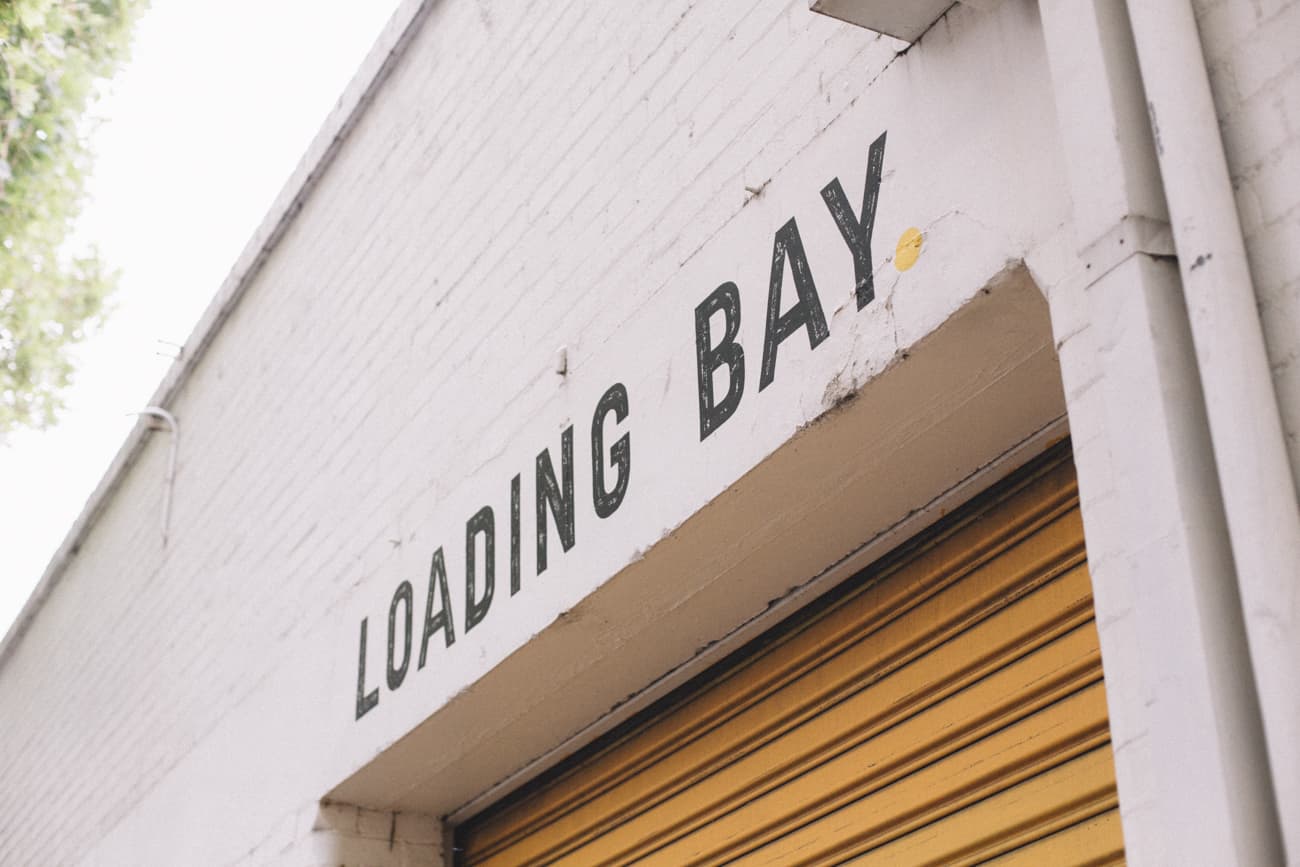 We made it a point to stay in a creative neighborhood – as I mentioned in this post, we consider this a key for feeling inspired for our work and for meeting like-minded people. We chose Fitzroy and I must say, I don't regret it one bit.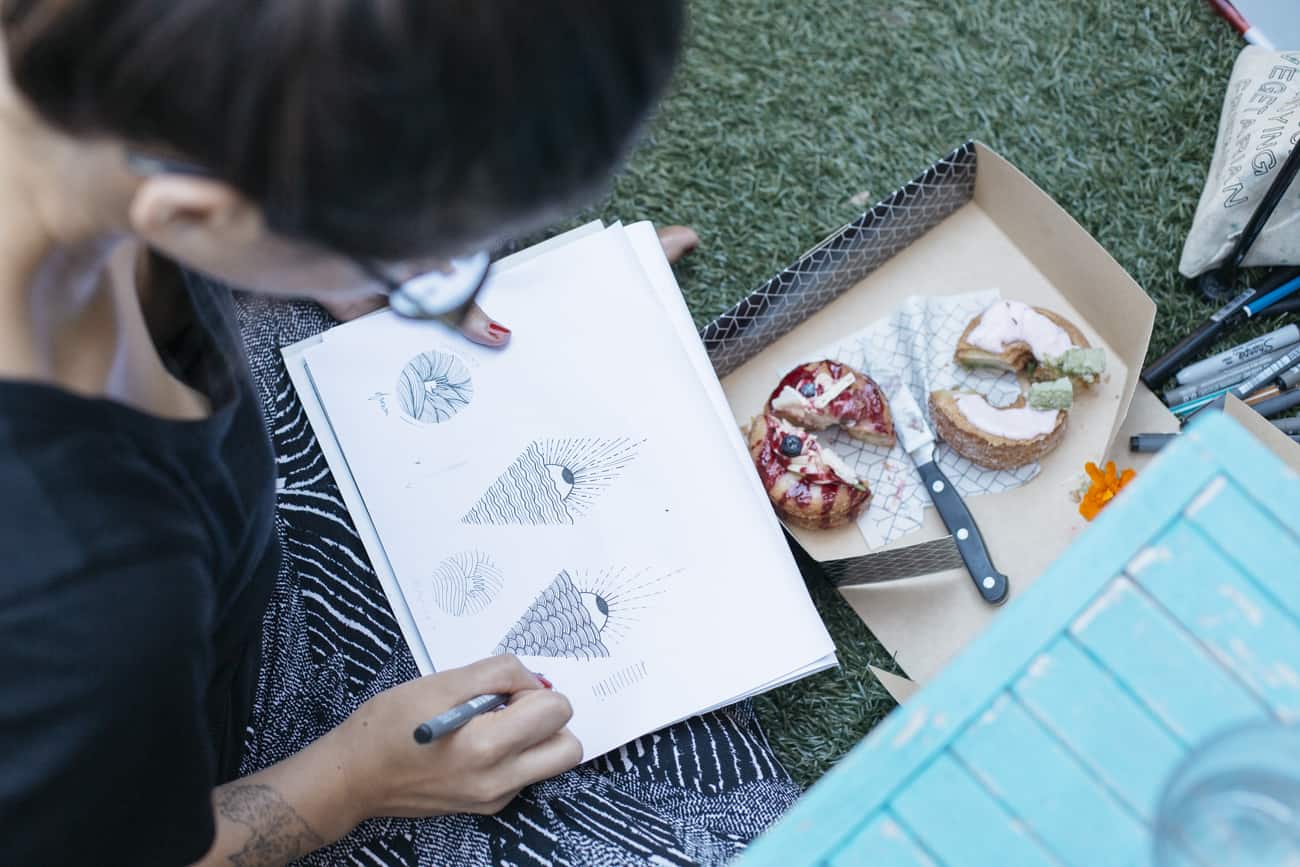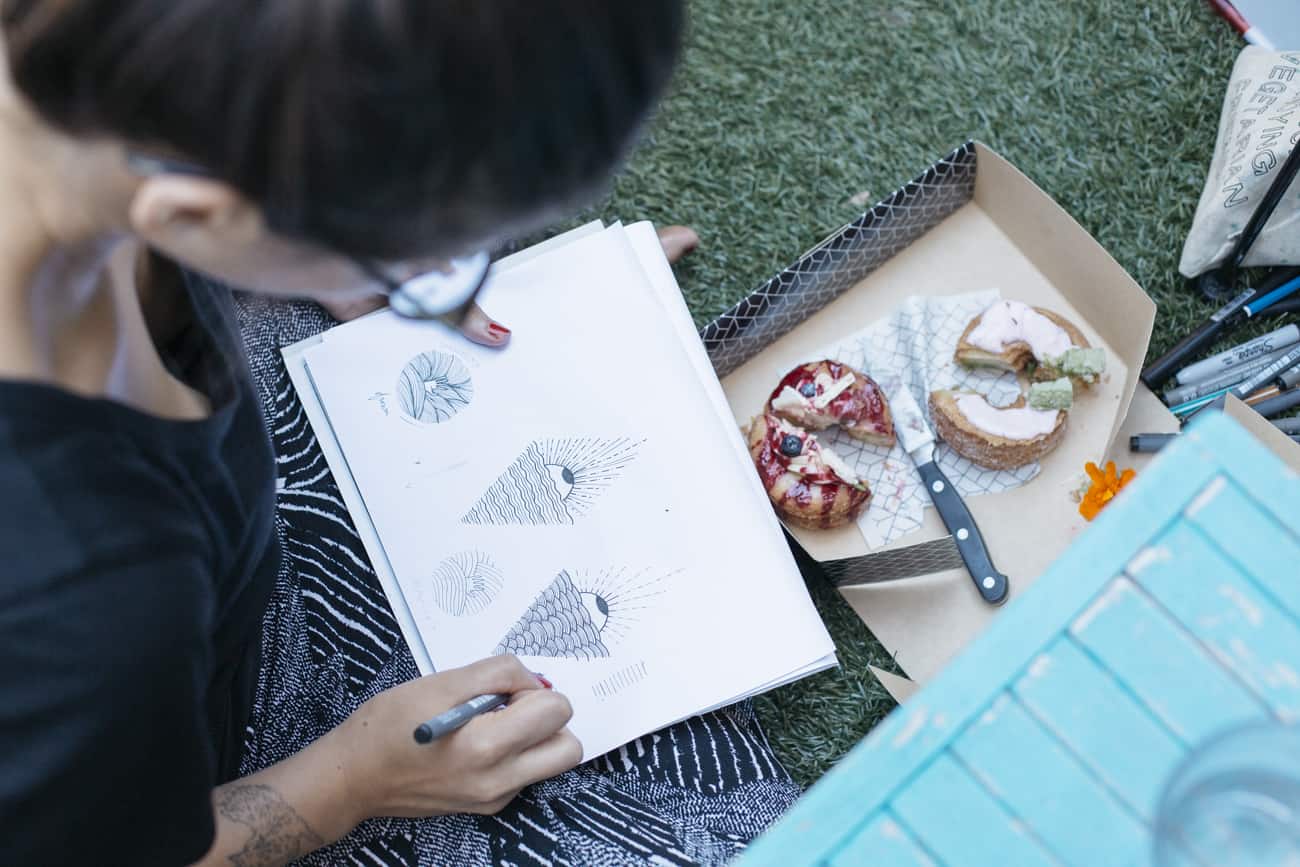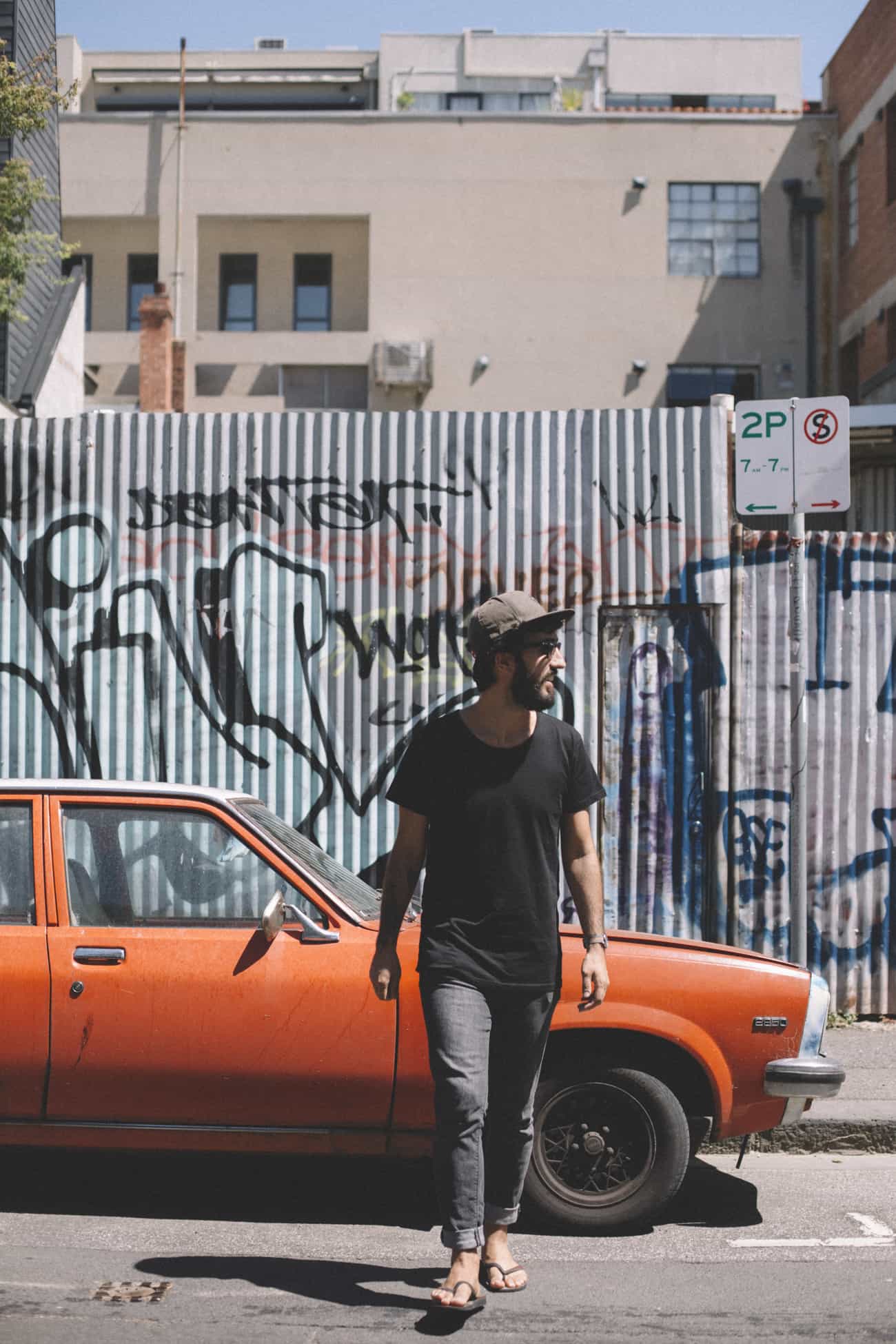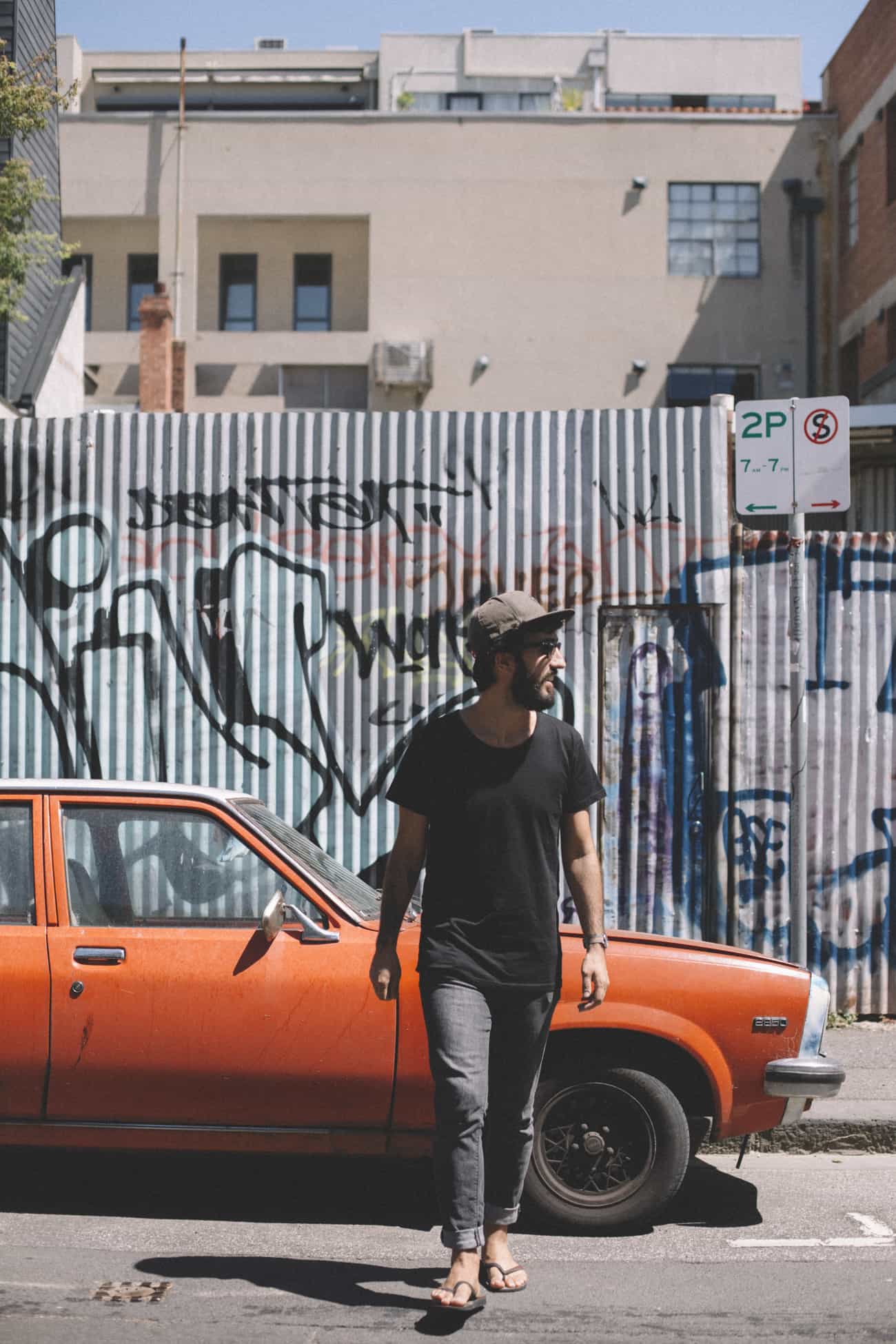 Fitzroy is a fantastic place. It feels like the heart of the local creative community, as it's a cool mixture of epic warehouse spaces (which are reconverted into art galleries, eateries, yoga studios), small shops, cafés, pubs, tiny asian street food spots, maker's markets, and just awesome things to keep you inspired. It honestly feels "different" than the touristy parts of the city, more like an independent little town all to itself. What I love about living here is that we can spend some quiet time at home (located in the inner streets) and then have coffeeshops and whatever we crave just around the corner. A couple of days ago we experienced the best example of this: we had 1) an awesome coffee & workspot 2) cheap & tasty sushi lunch and 3) an art shop where I bought some washi tape I needed for my illustration work – all within 300m of our house. Yes. This has to be the shortest distance VS errand ratio we've ever done! Haha!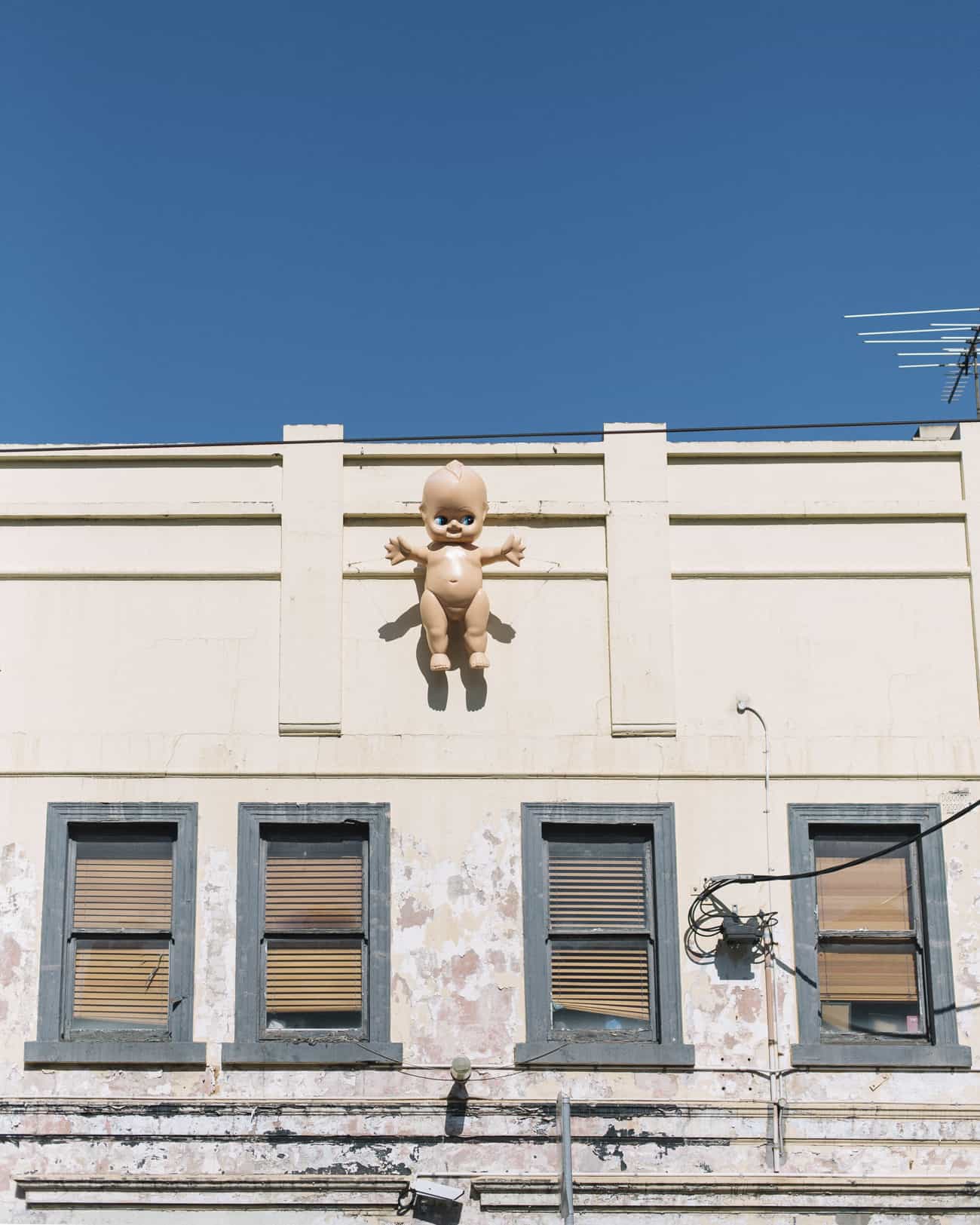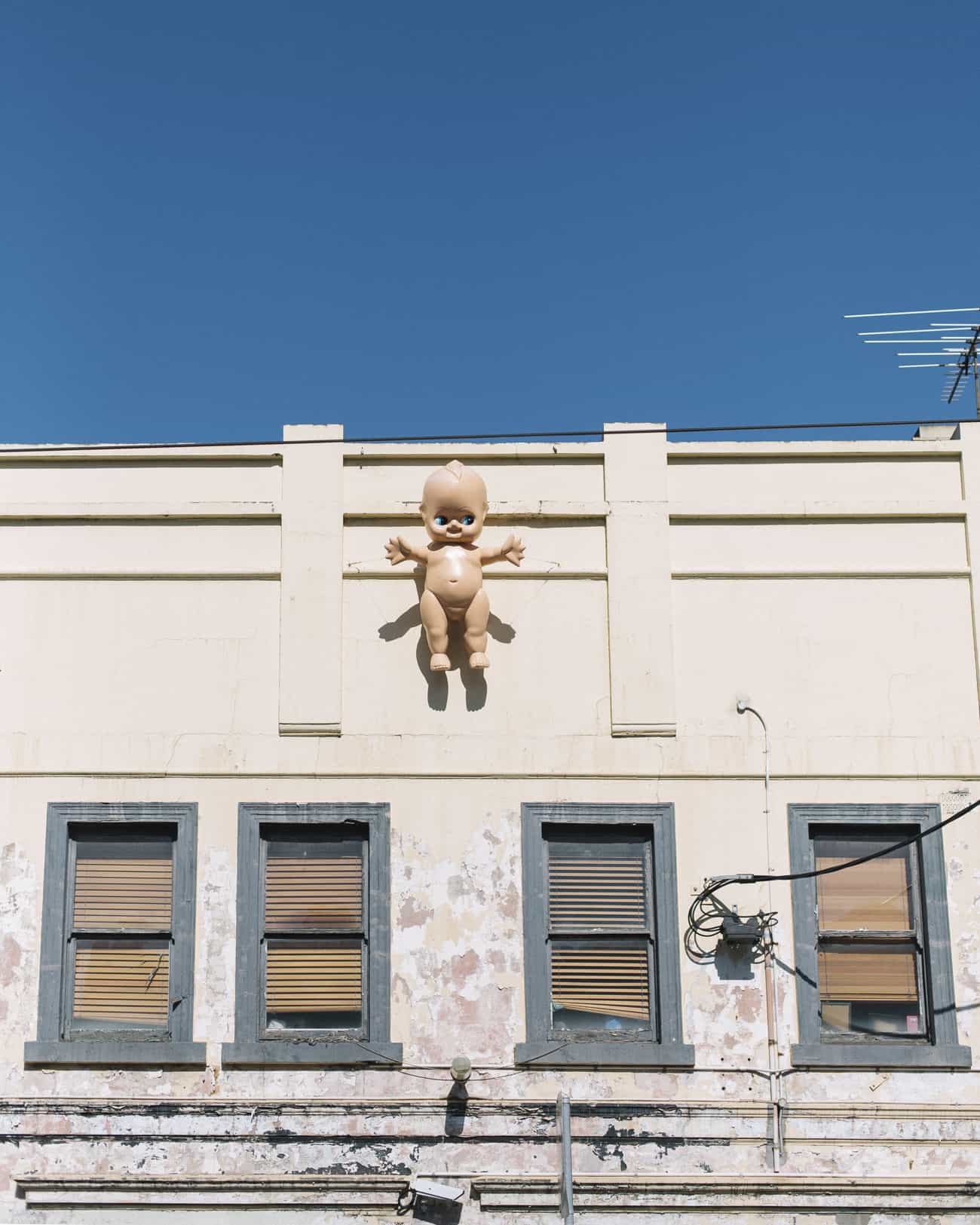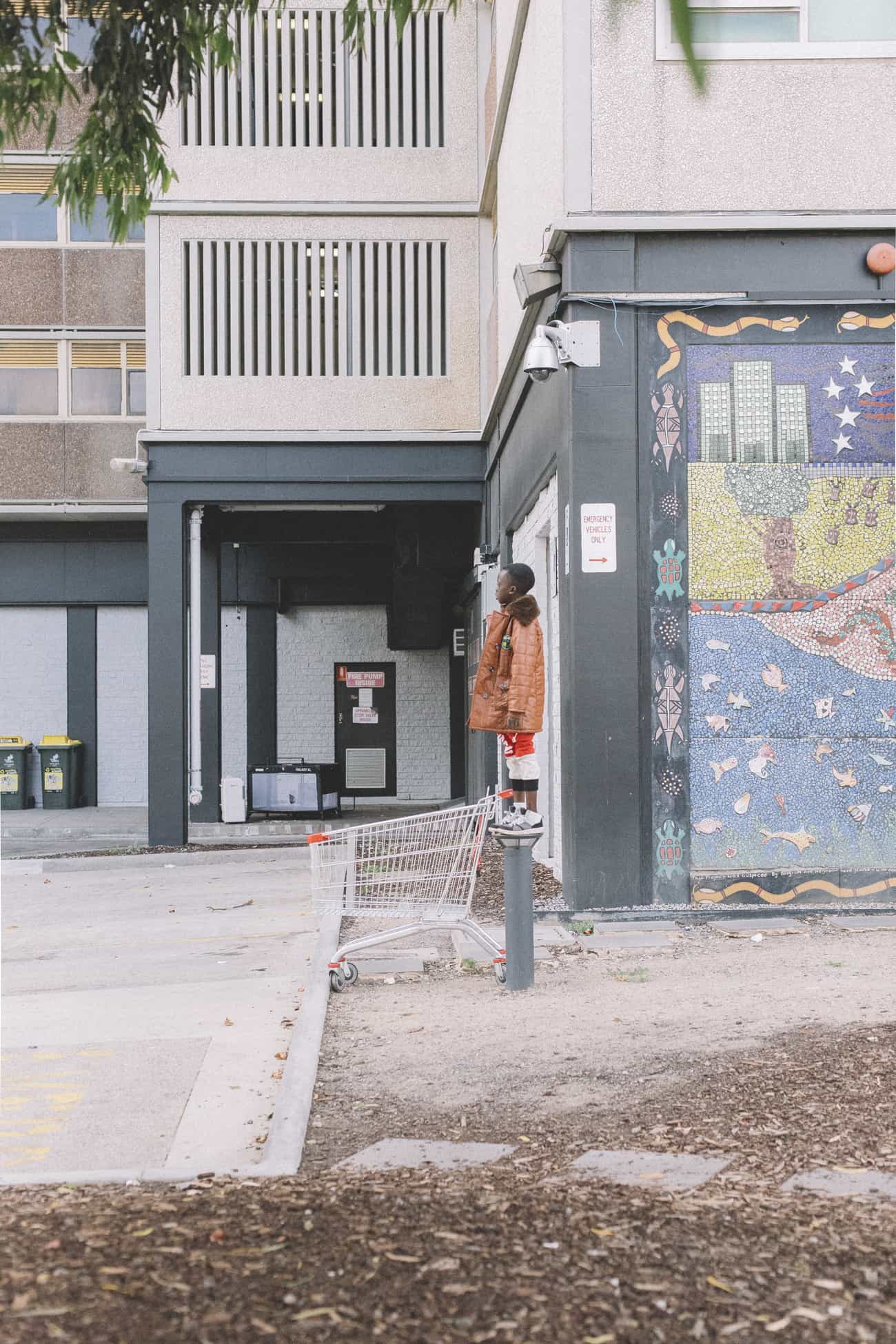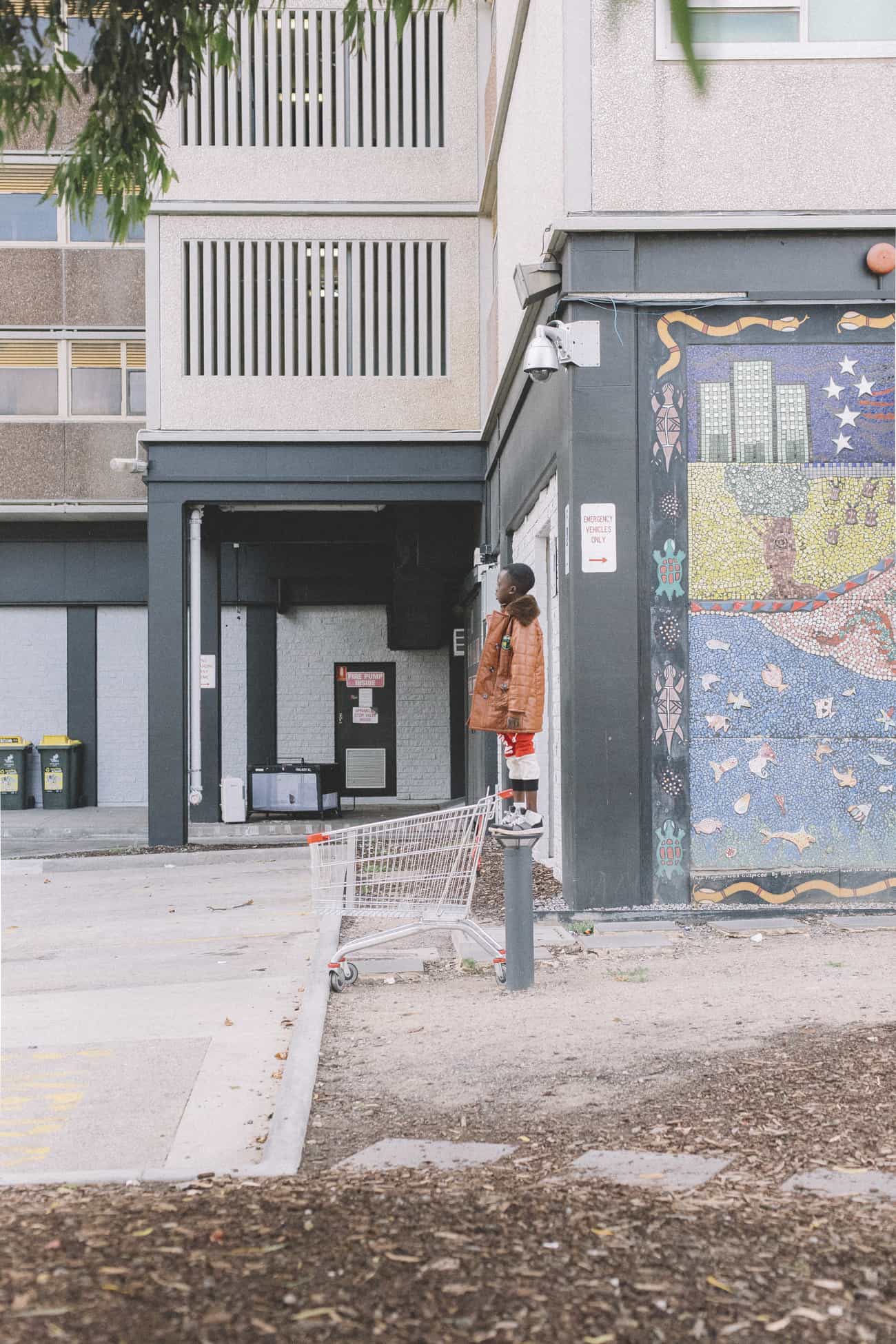 As I mentioned, this neighborhood is awesome, and it's home to tons of cool things. We've been here for a while and we haven't seen all of it. But if you ever head to Melbourne, then do make sure to keep these places in your Fitzroy list.

OUR FAVOURITE SPOTS IN FITZROY
FOOD & DRINK
RUSTICA – Our favourite place for brunch. They have excellent sourdough and perfectly seasoned food. The head chef, Tori is super creative with it all and we had the pleasure to meet her in person!
SHOP RAMEN – The place to get tasty ramen bowls & steamed buns. Small menu, hip crowds, yumminess.
SMITH & DELI – As a person who eats a lot of vegetarian food, I am not usually a big fan of "mock foods" but this place is fun because it's a deli that makes classic deli sandwiches, veganized. Scrumptious.
SMITH & DAUGHTERS – If sandwiches are not your thing and you prefer spanish tapas, this is a place where you can have them all veganized too. Try the paella balls, they are to die for!
NAKED FOR SATAN – Super cool rooftop bar with an lovely view. Drinks are more expensive than other pubs, and it can be a little crowded up there but it's a pretty epic thing to experience
LUNE CROISSANTERIE – A place that does croissants, and only that. From the classic ones, to crazy combos like lemon curd cruffins (muffin shaped croissants). The kitchen at the center has glass walls so you can see them being made, it's pretty cool. Don't be surprised if there's a queue though, it's there for a reason!
EASEY'S – I would not particularly recommend it for the food itself nor for the service, but just as a concept. It's a burger joint that is inside an old tram which is…at the top of a building. That's quite fun.
HORSE ON HEELS – We did not try their waffles and other tasty-sounding food options, but they make delicious matcha & taro latte!
BREAKFAST THIEVES – As you can guess it from the name, it's a lovely breakfast spot. Their coldbrew is excellent as well
EAT A SCROLL – This is the place to go to if you love cinnamon rolls. There are all kinds of them!
GRUB FOOD VAN – Tasty food, coffee and everything, outside, right by an airstream van. Way too cool.
– we also mentioned some of these spots in our Fitzroy Vlog (on our youtube channel)!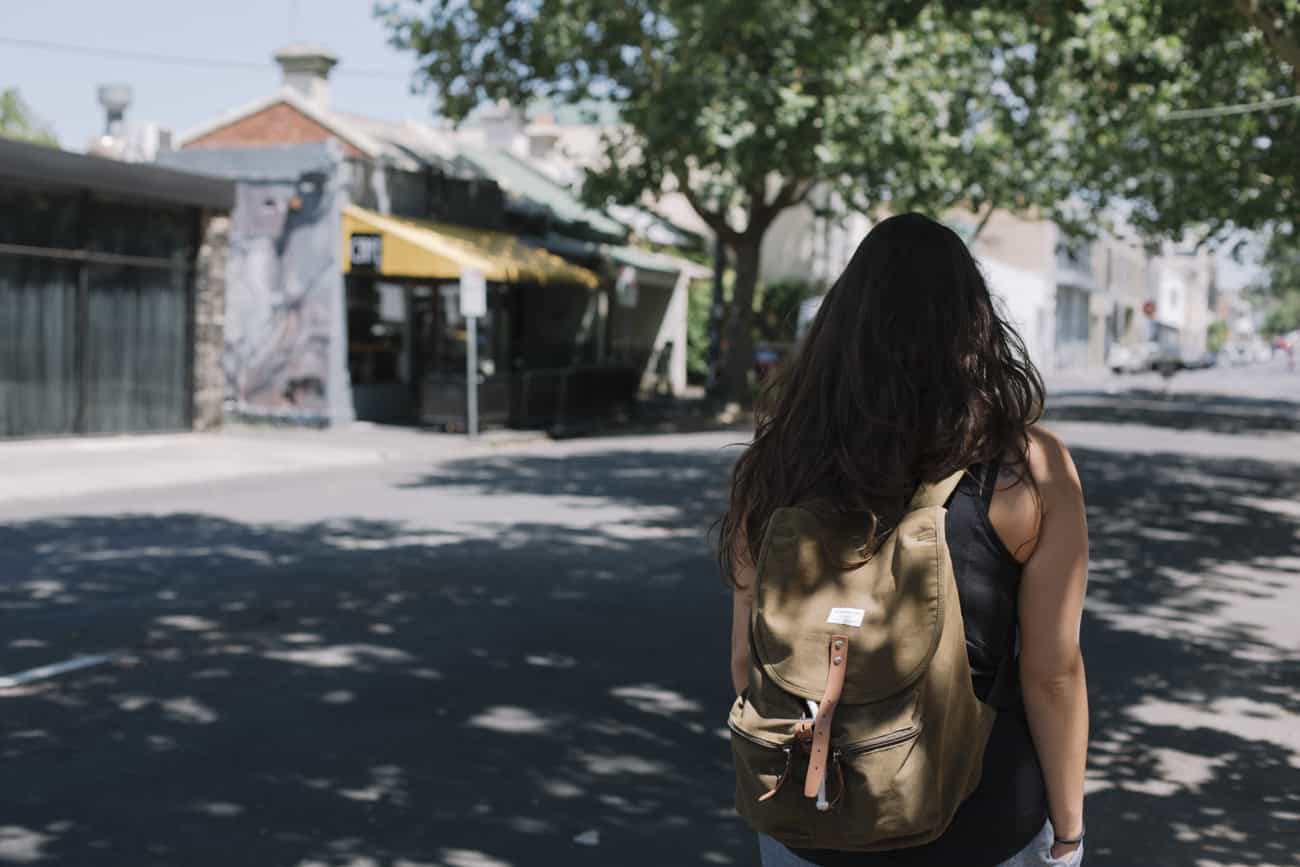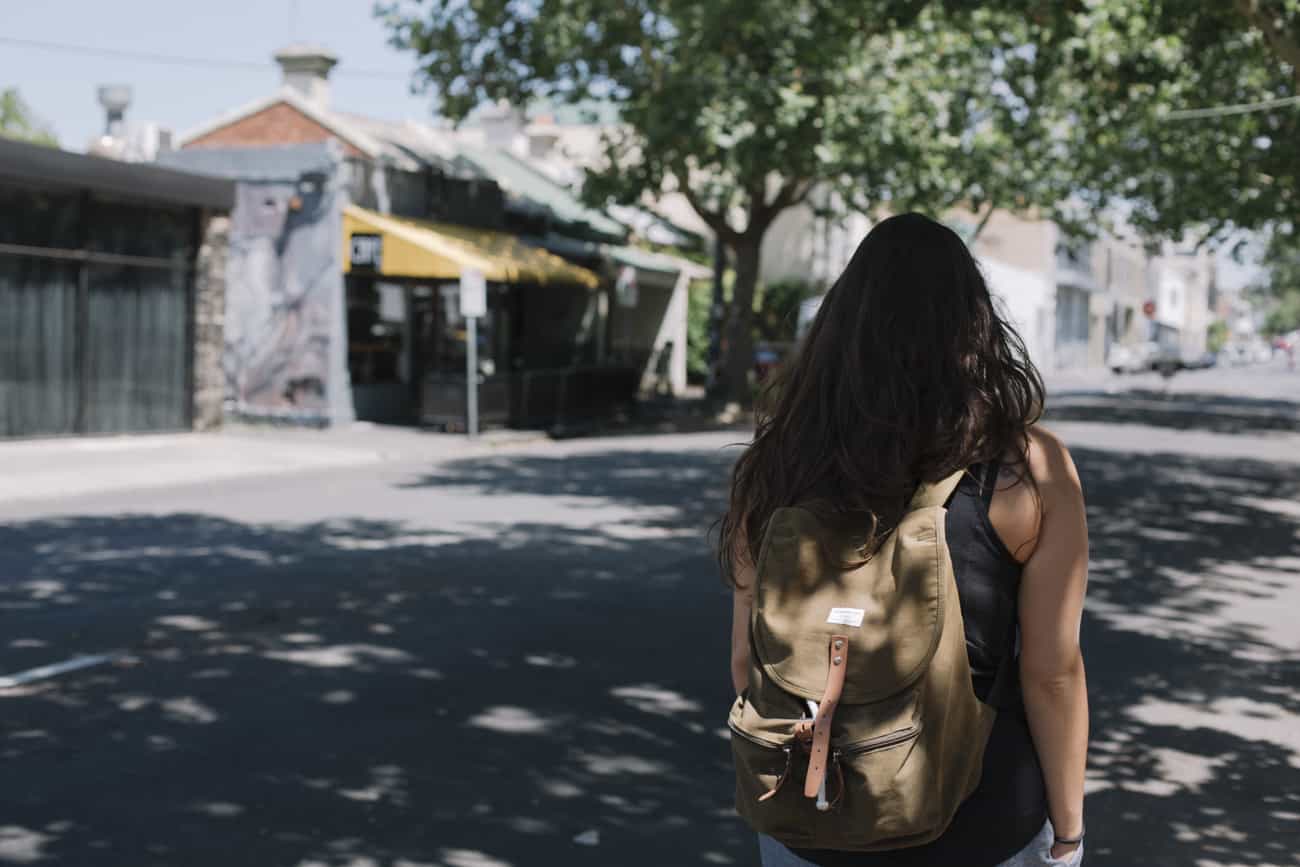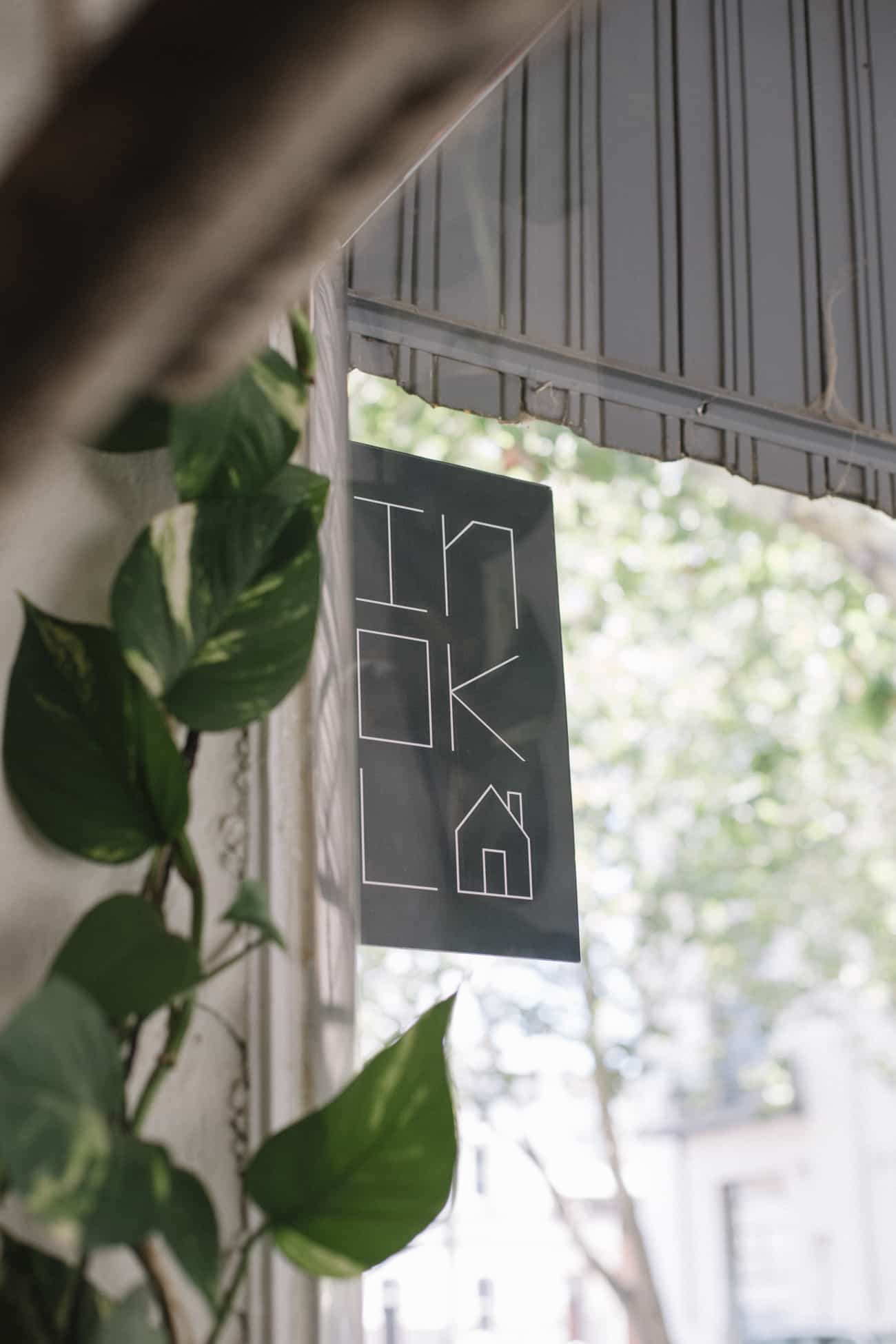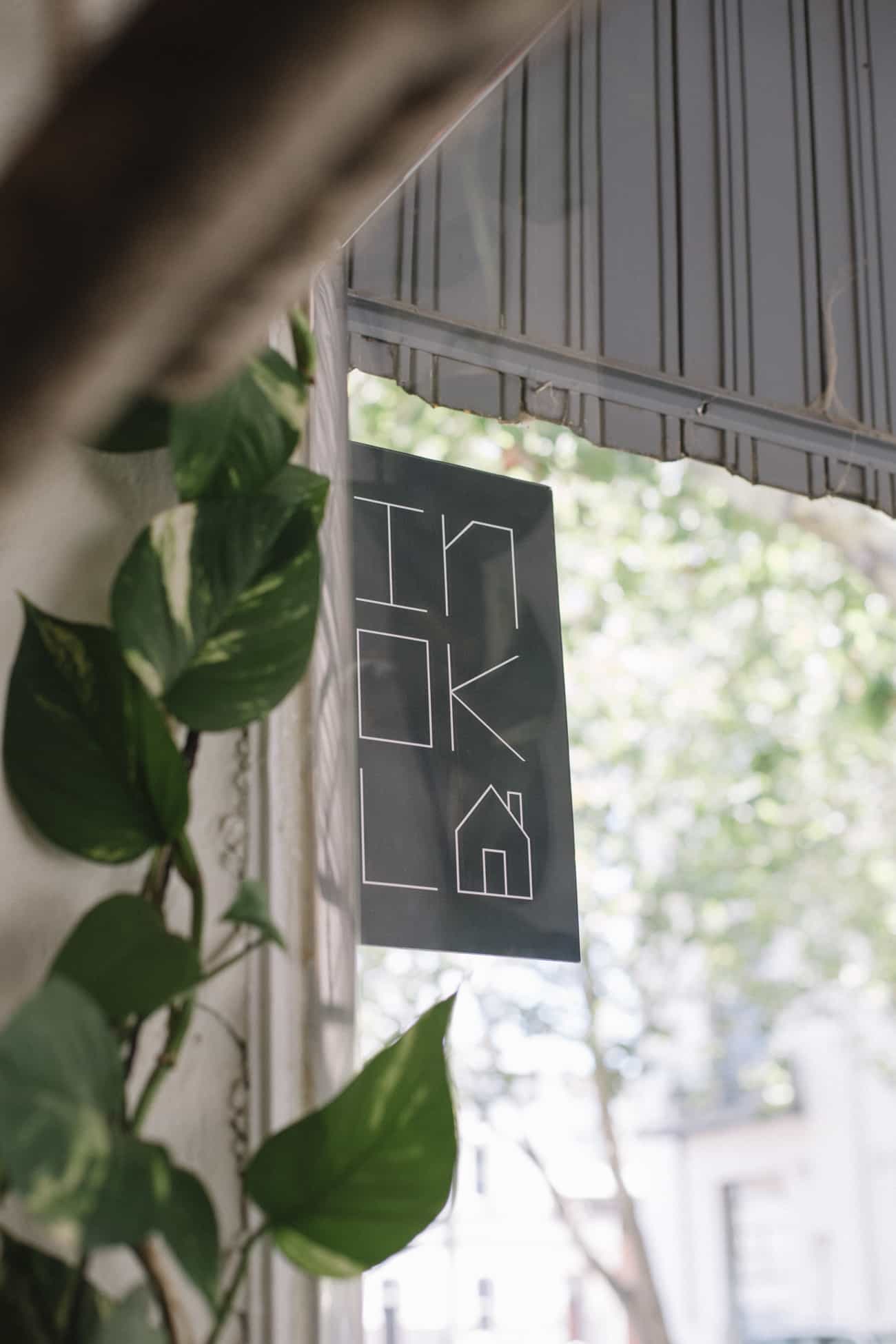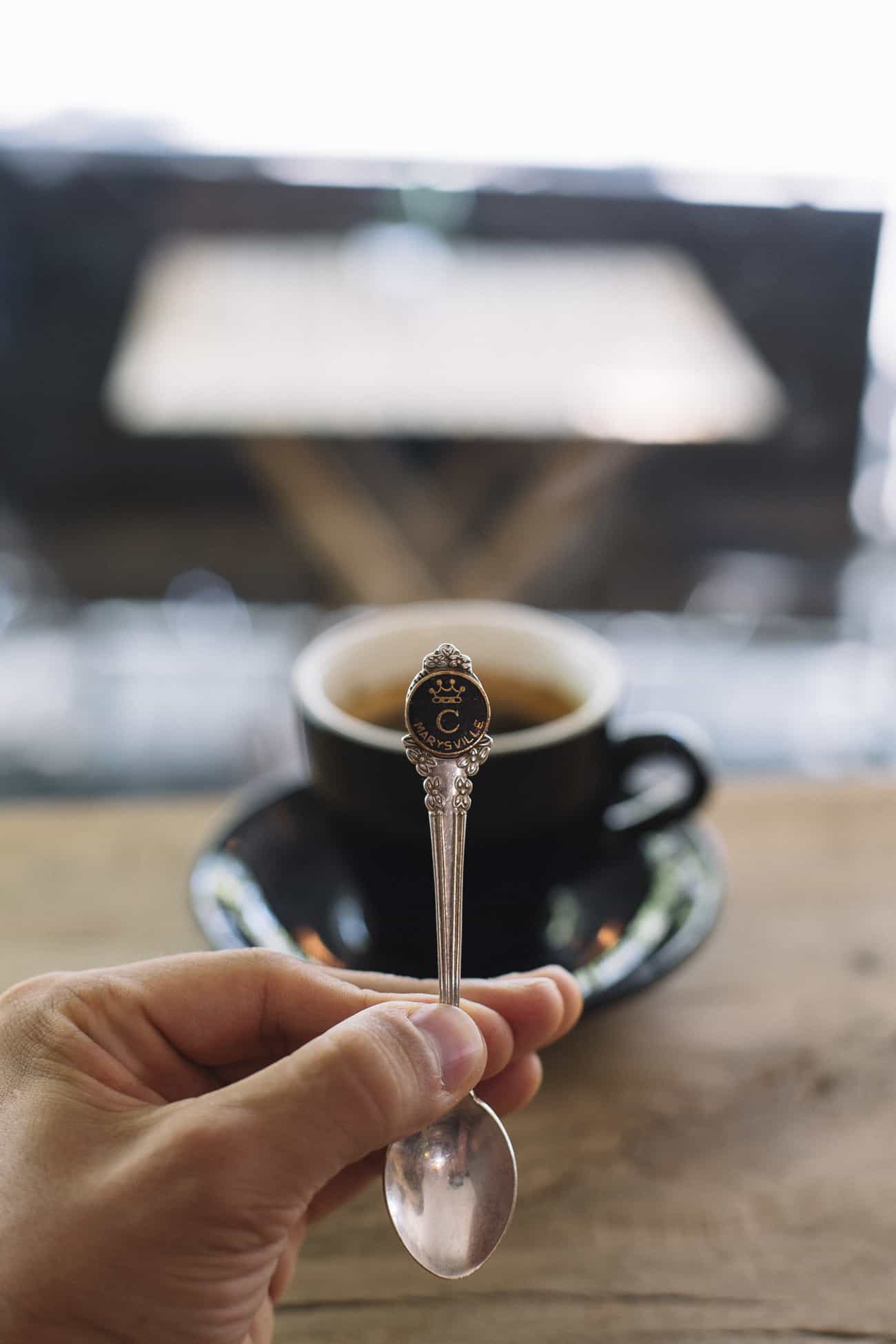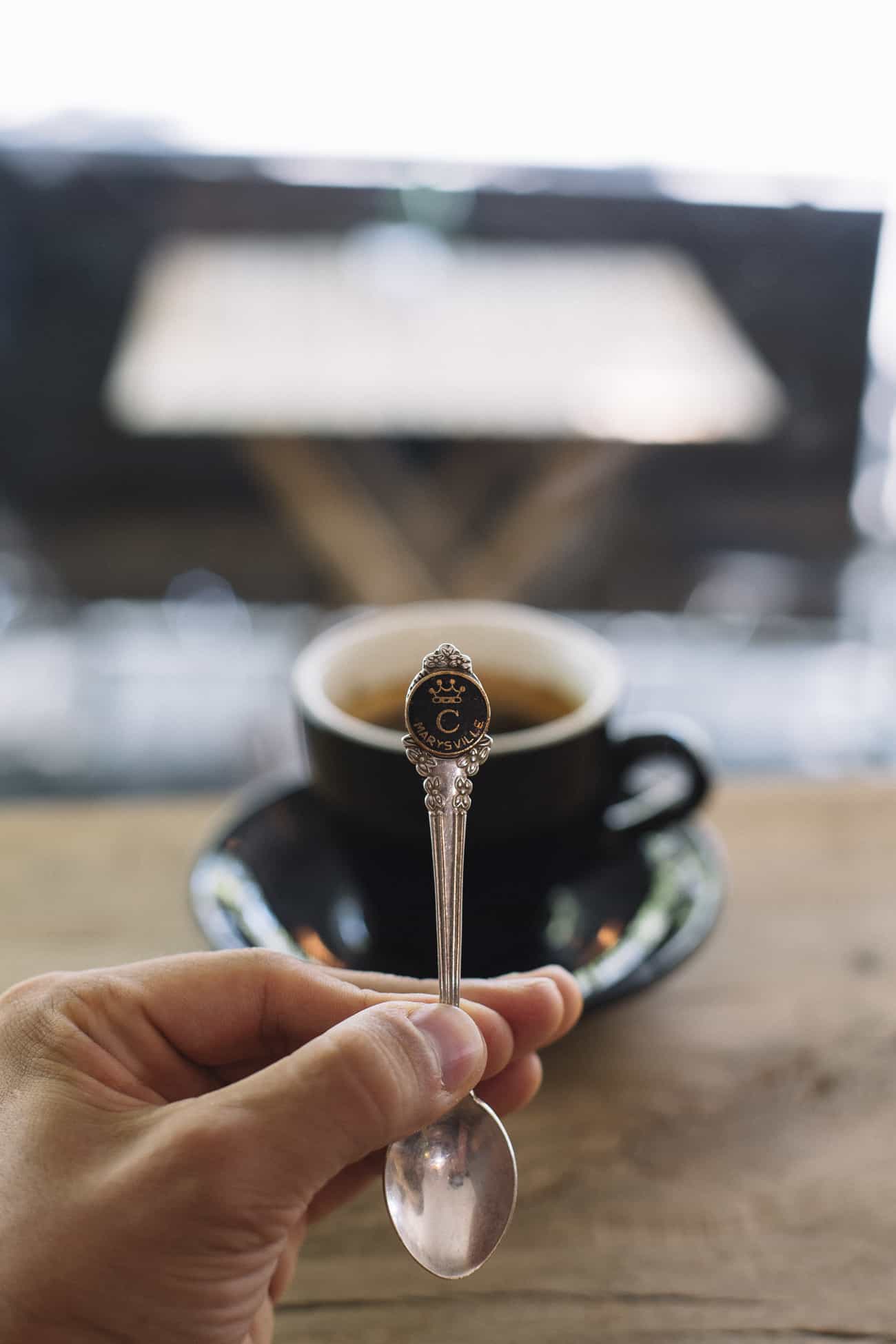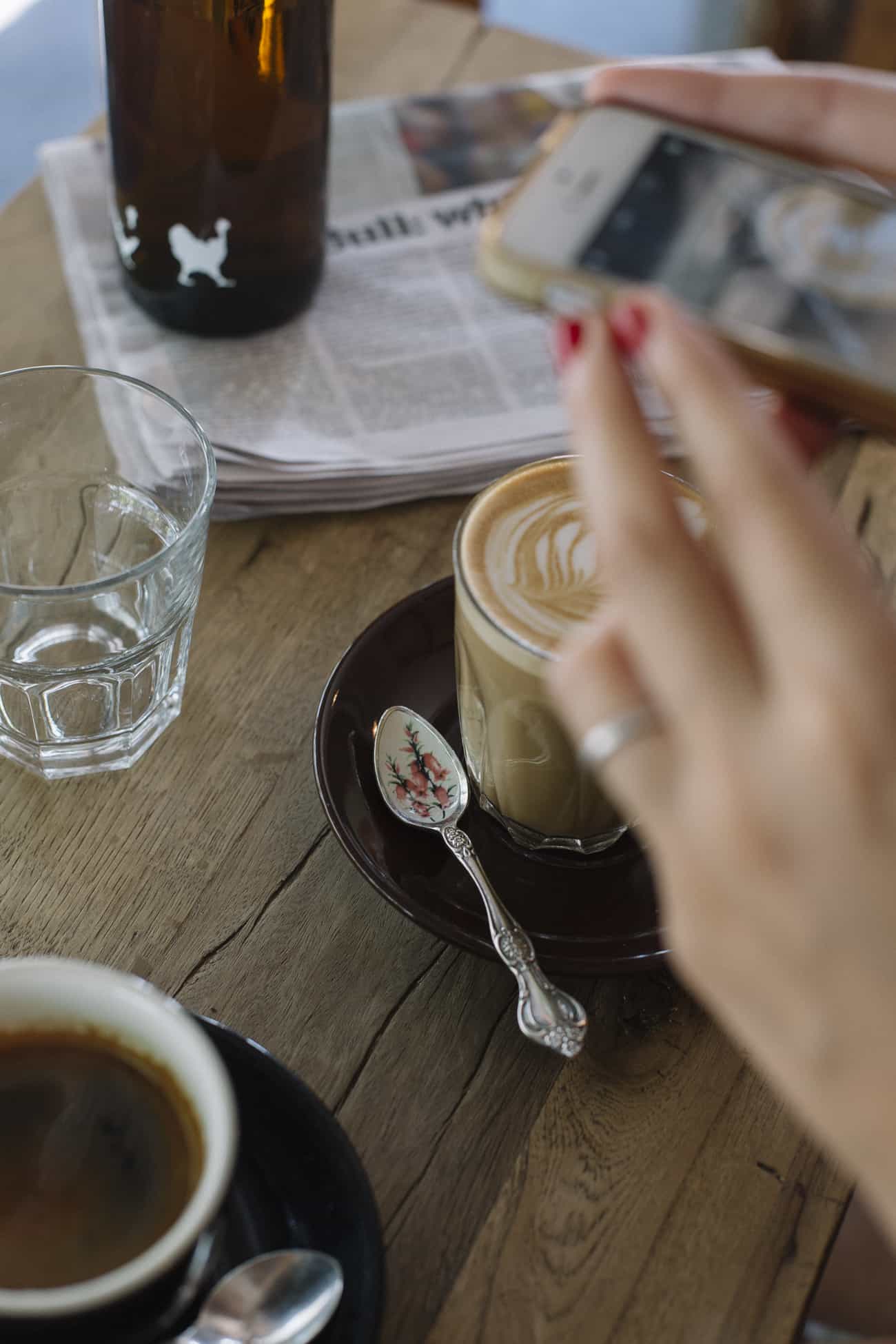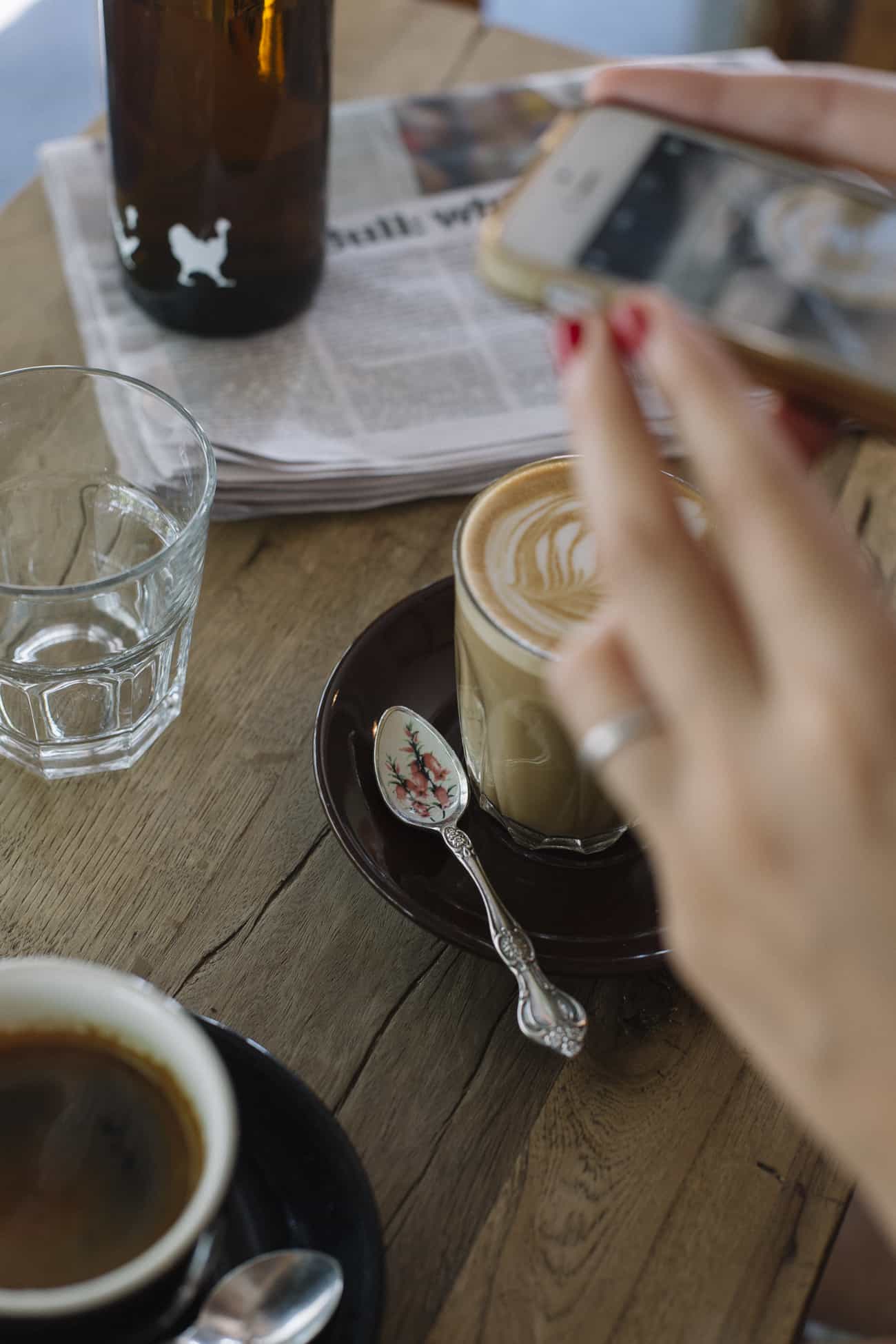 LAPTOP-FRIENDLY COFFEESHOPS
MIN LOKAL – Not just a laptop-friendly coffeeshop from where we got some work done on a couple of afternoons, but also a cozy spot where you can have tibetan-inspired brunch/lunch. Super cute – we also featured it in our "Monday" youtube video.
ATOMICA COFFEE – The first time we went there, the owner told us "we've been rated one of the best coffeeshops for work, so feel free to come here with your laptops and stay as much as you like" – wow. Always reassuring to know that as a laptop/coffeeshop folks. We've gone back there a couple of times, and while the internet is not crazy fast, their coffee is awesome and the staff is delightful
ATTABOY ROY – Cool spot, lots of seating space, loads of tasty food & drink options. In the afternoons when it's not too busy there are a few people who come with their laptops so we don't feel alone if we do that too. The internet is faster there and the coffee is perfectly strong!
SHOPS
HAPPY VALLEY – We love this bookshop – so much that we actually featured it in this post. You won't only find a well curated collection of books, but also lifestyle/design/art items that are carefully selected
THE SOURCE – A bulk store, yay! It's huge and they have so many things. We buy most of our groceries in supermarkets nearby, but this is a great place to shop whatever else you need in bulk. Excellent choice – they even have Loving Earth (vegan chocolate) to buy by the kilo. Yay!
PRESSED JUICES – A cold-pressed juicery with so much choice. There's something to please everyone whether you have a sweet tooth (salted caramel smoothie, strawberry milk) or are a health nut (alkalizing green juices, irish moss, turmeric shots…). If you need a little boost, try a day of juice fasting with them.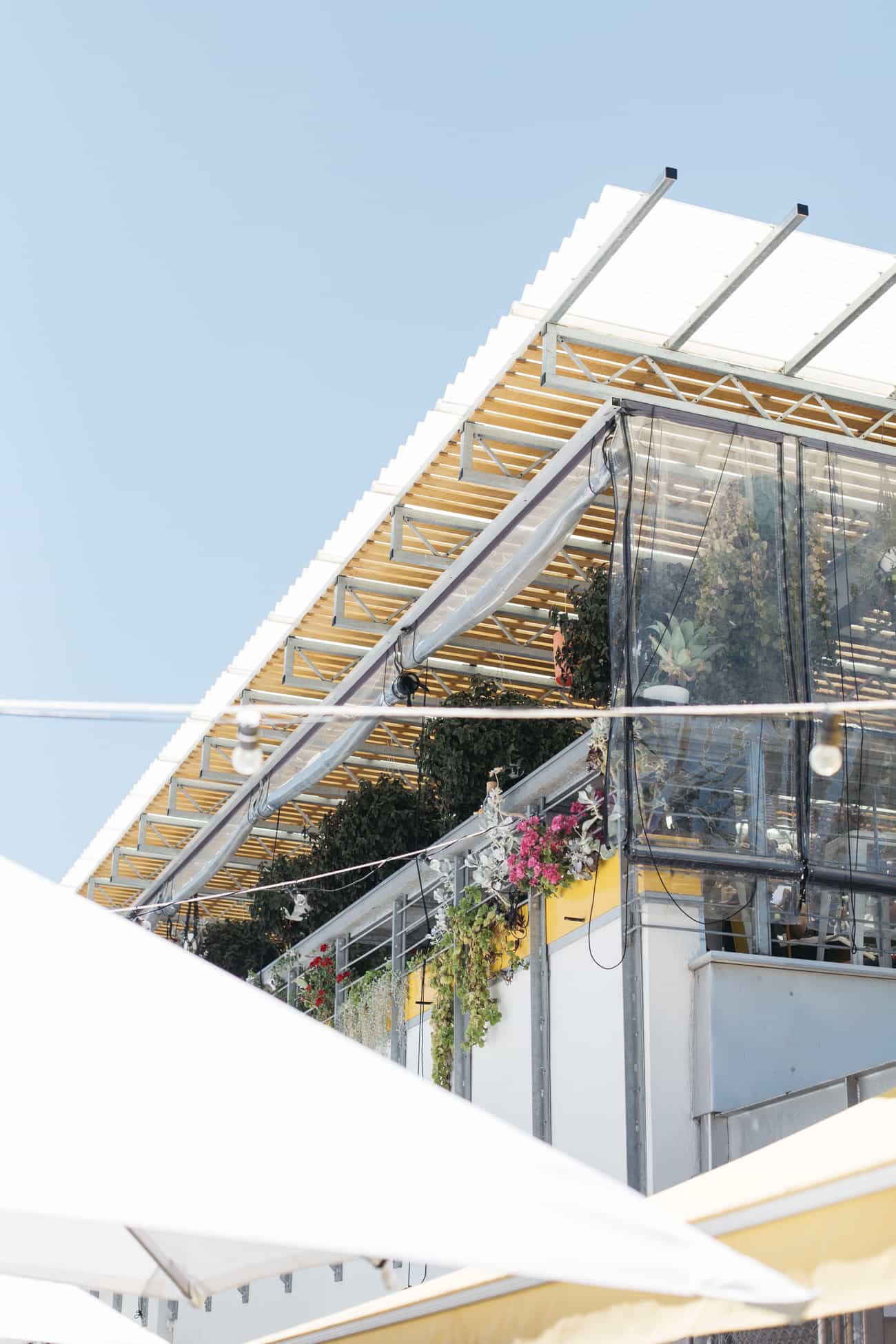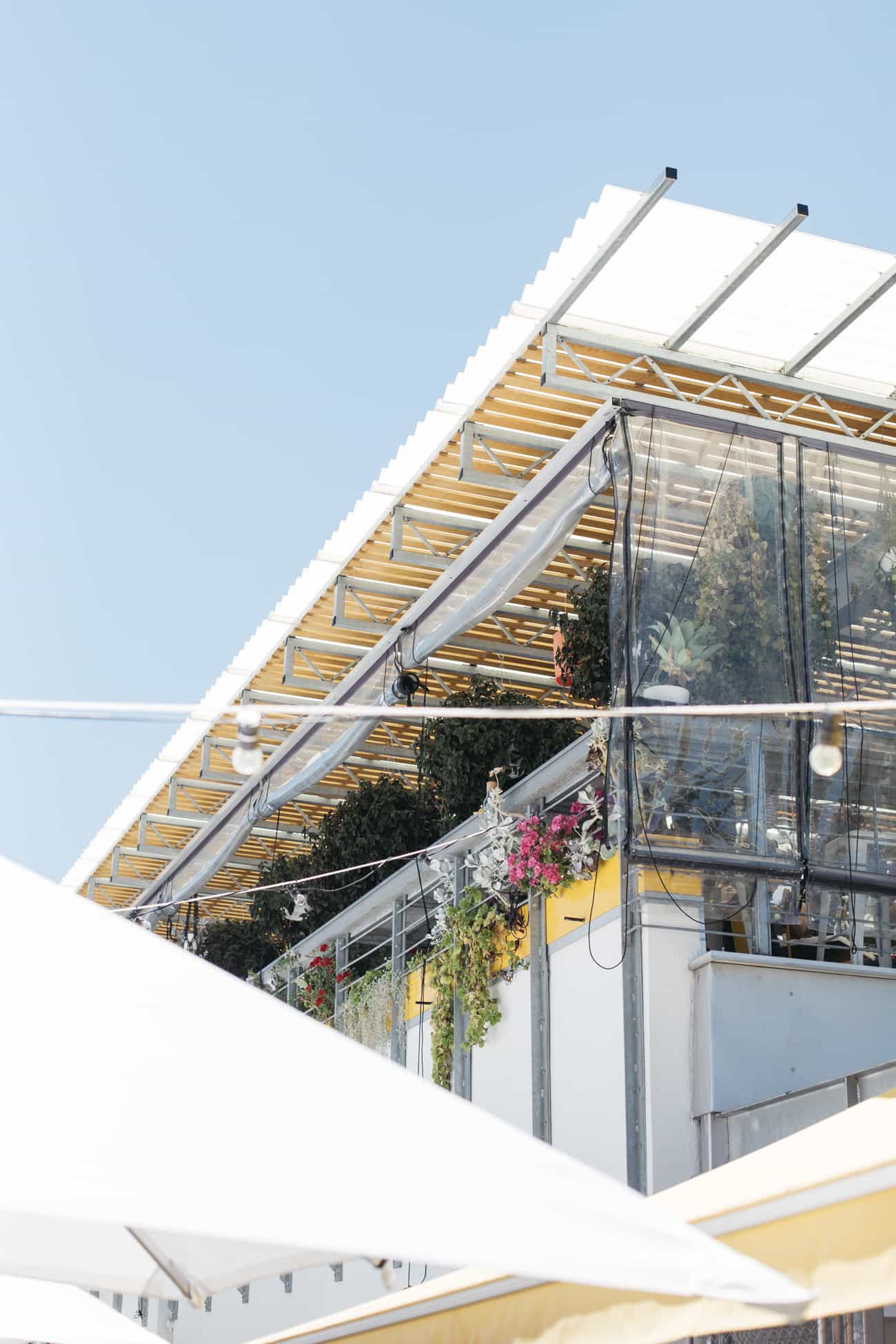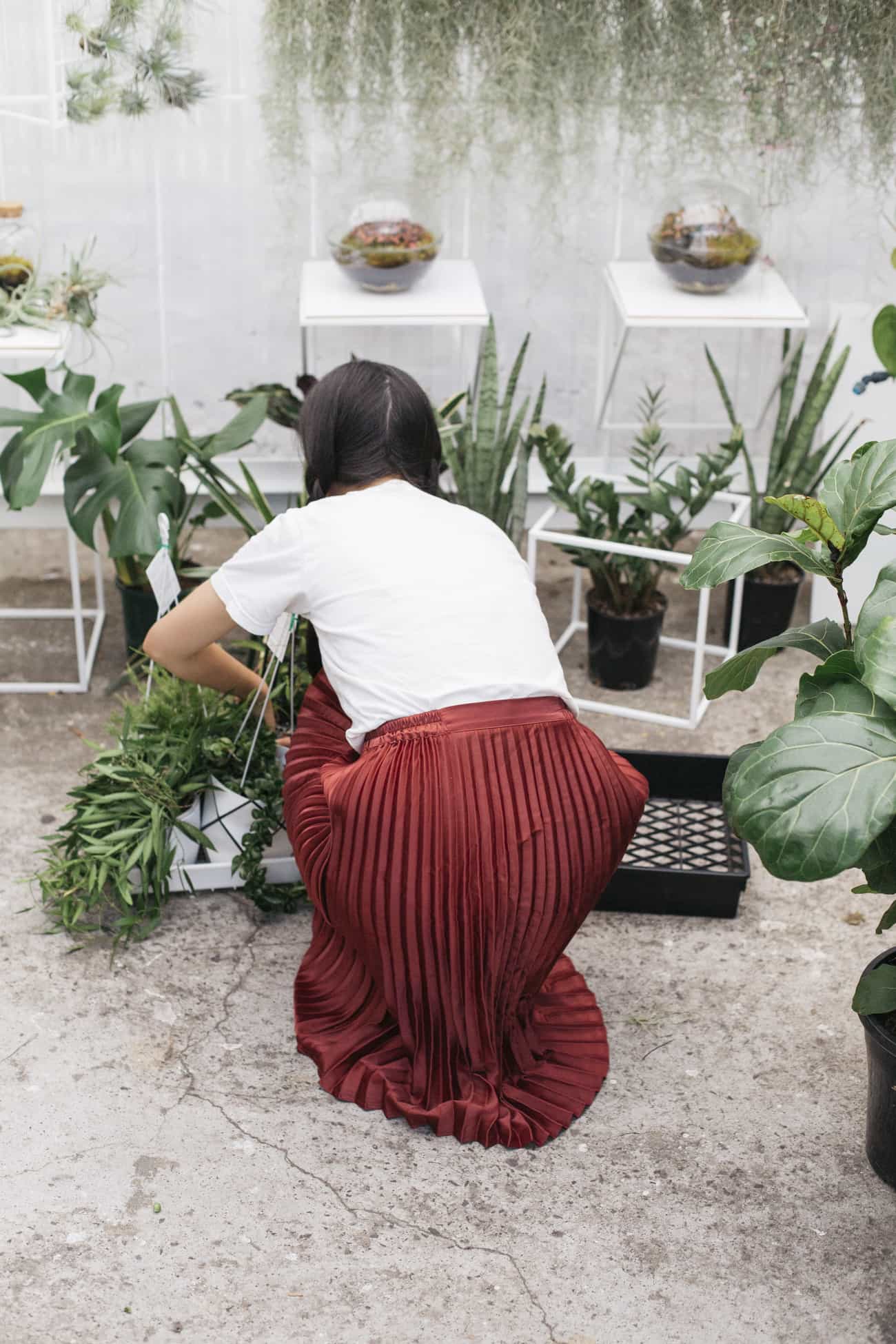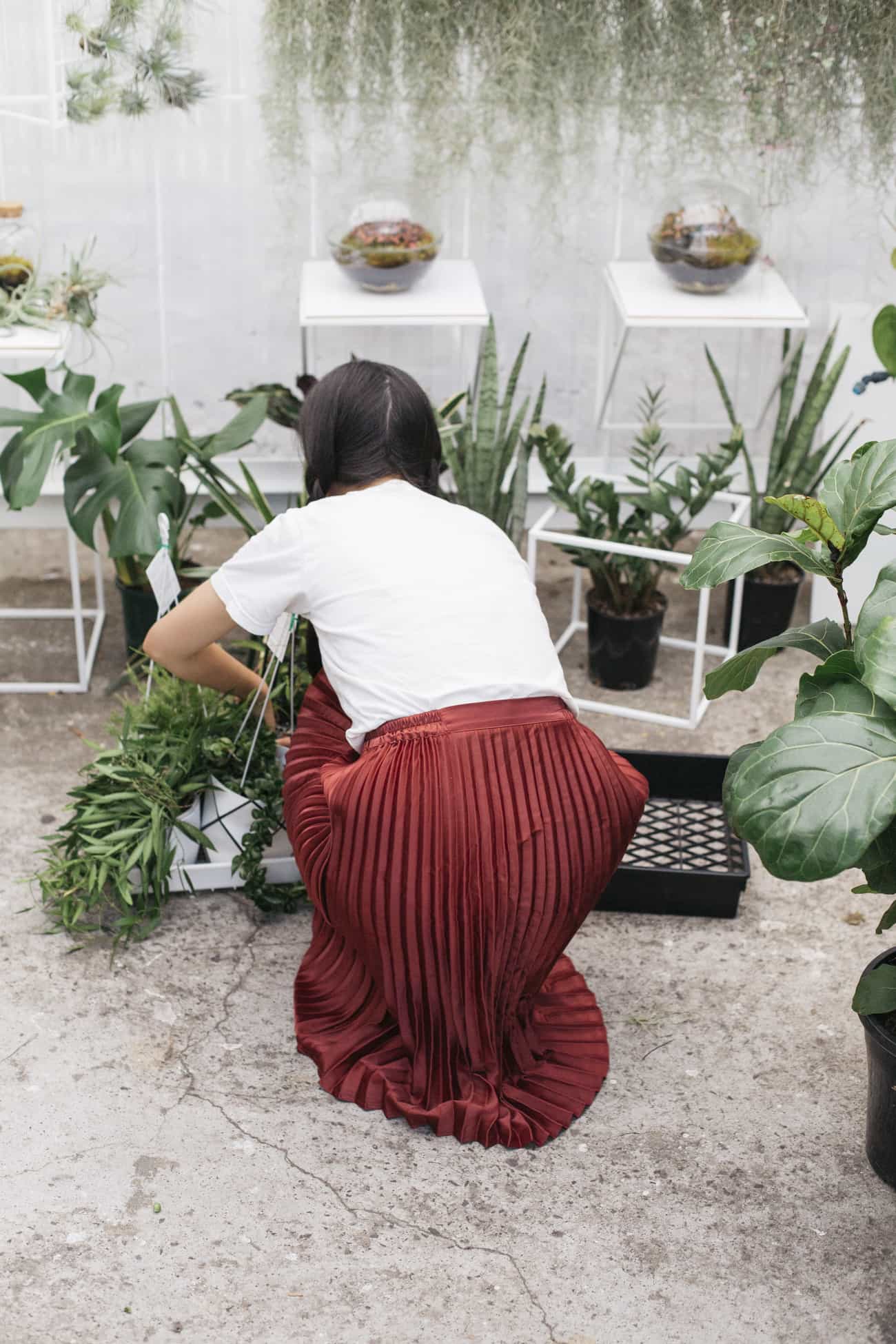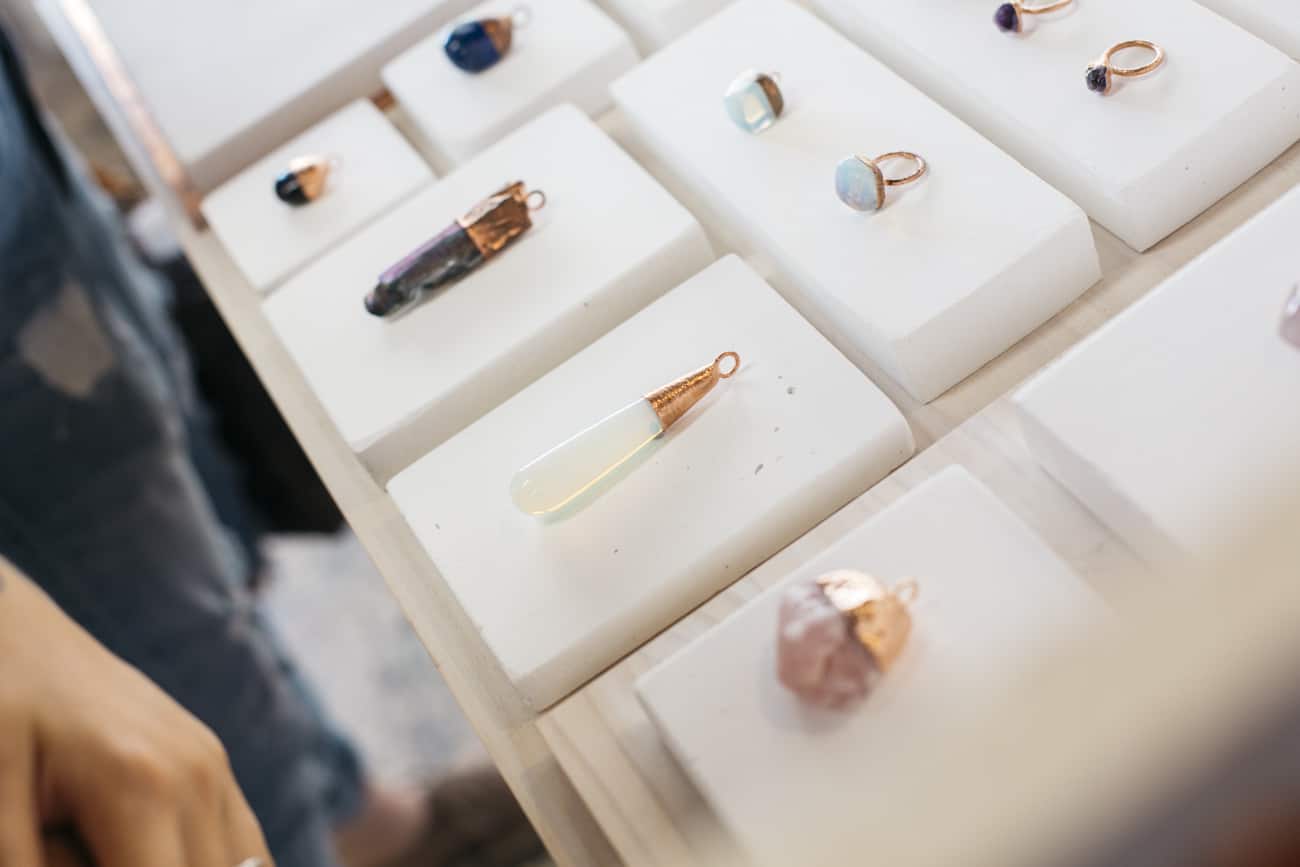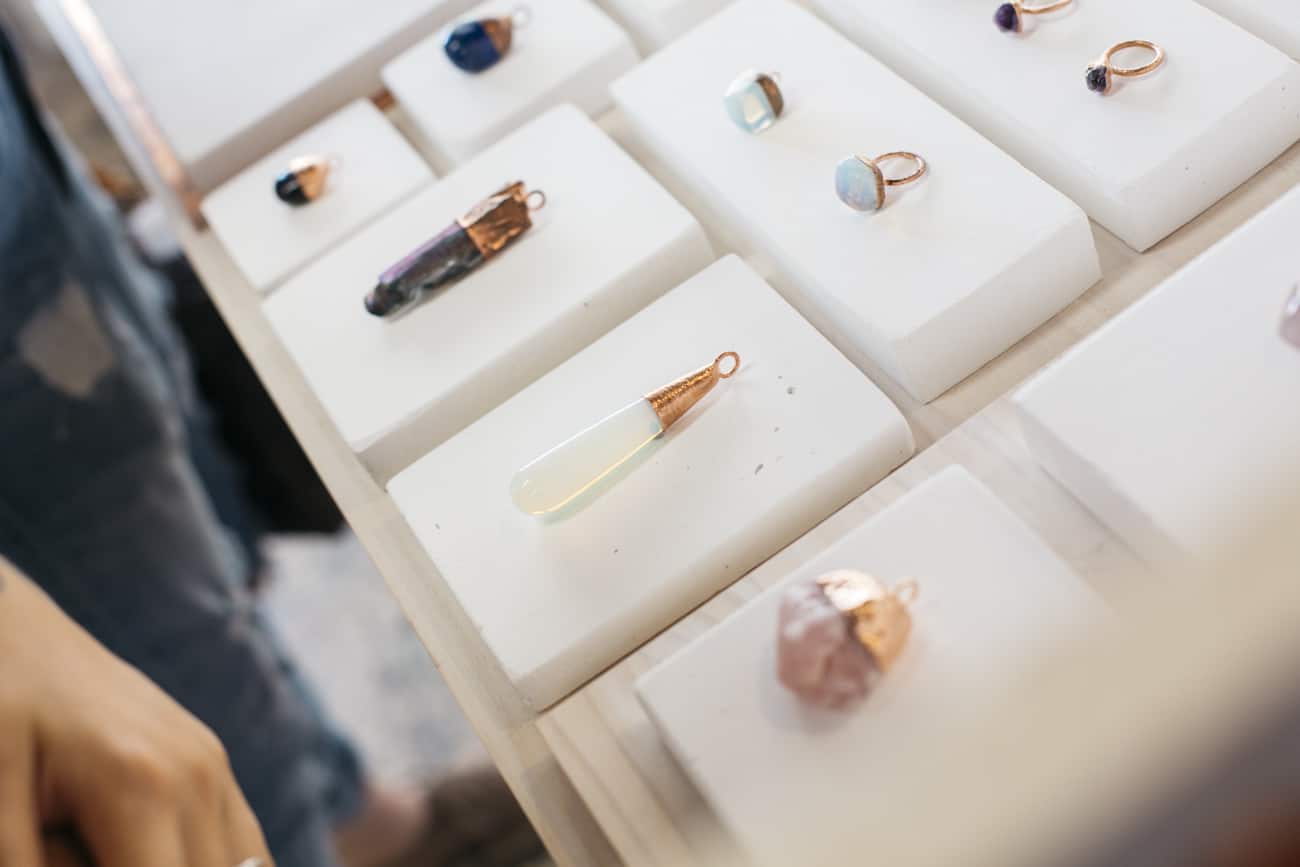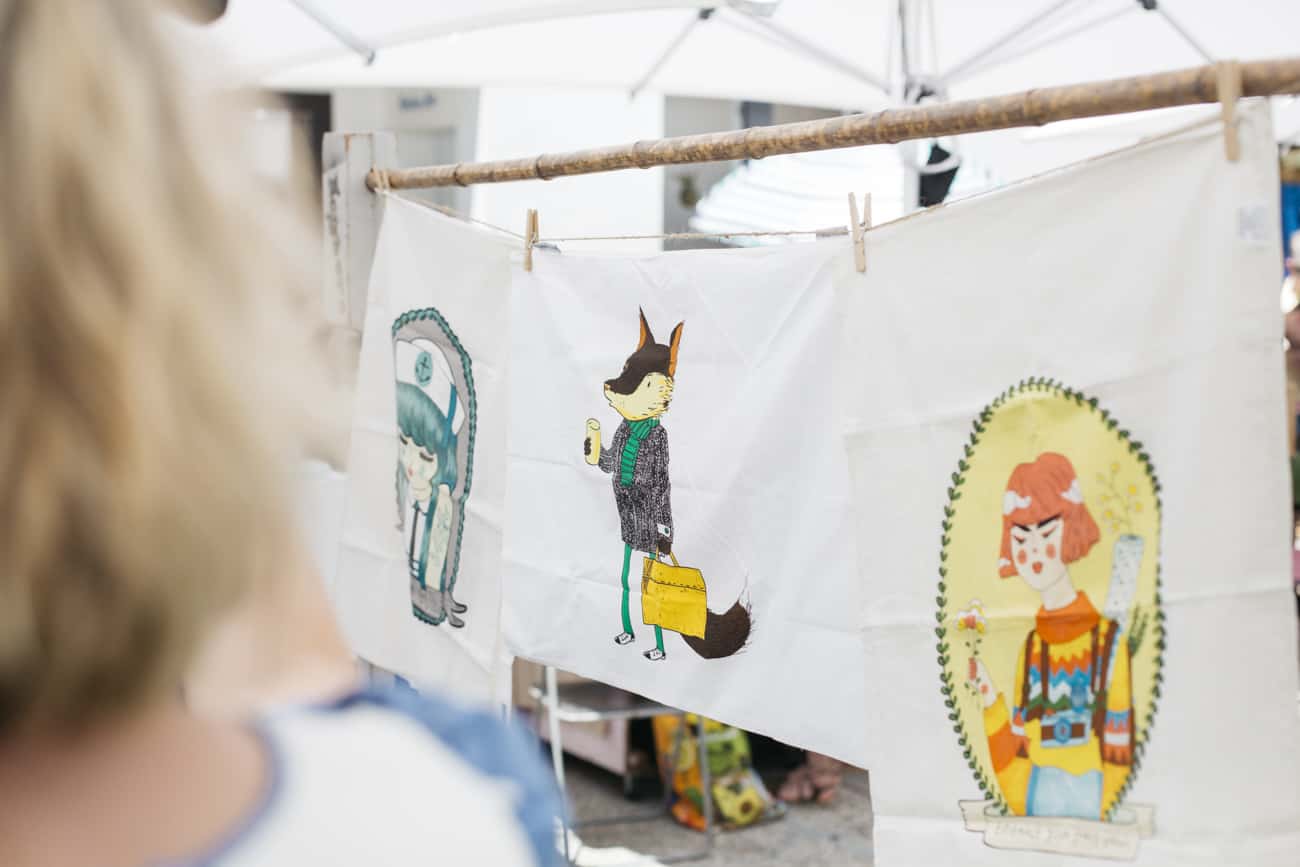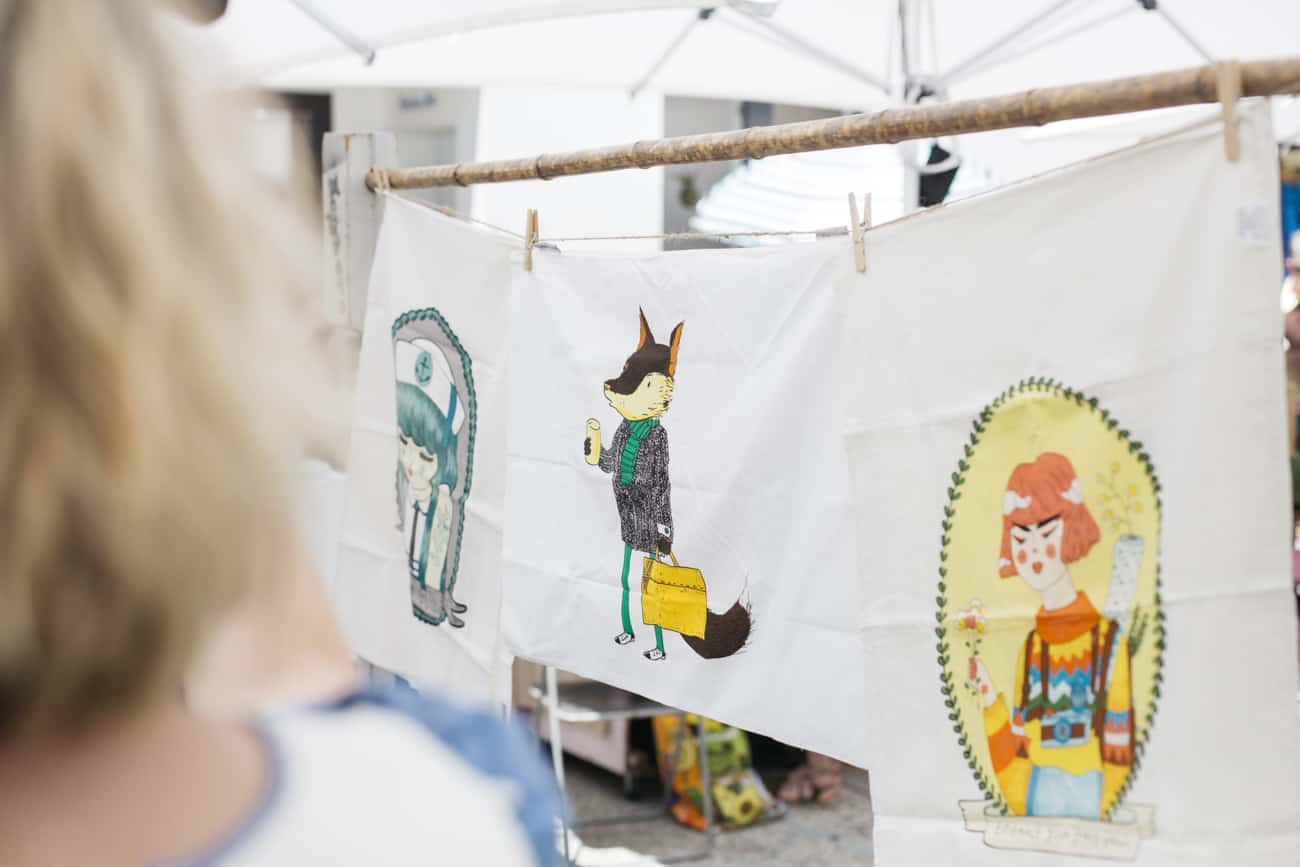 ACTIVITIES
FITZROY POOL – On those hot days, it's so good to be able to go to an outdoor pool. This is the spot. Make sure you check the beautiful murals outside of it!
NORTH YOGA – I just joined this yoga studio and I love it. The space is lovely, as it's inside a warehouse. They do slow flow, vinyasa & yin classes which are perfect after a stressful day
ROSE STREET MARKET | This maker's market happens every sunday on Rose Street. There is beautiful handcrafted jewellery, plants, artwork, up-cycled fashion and even a hairdresser!
_
Of course, there are more things to eat & do outside of Fitzroy. But since this was our neighborhood and our home, I thought I'd focus on that… Melbourne is quite a big place, so if you want to get some more tips just let me know!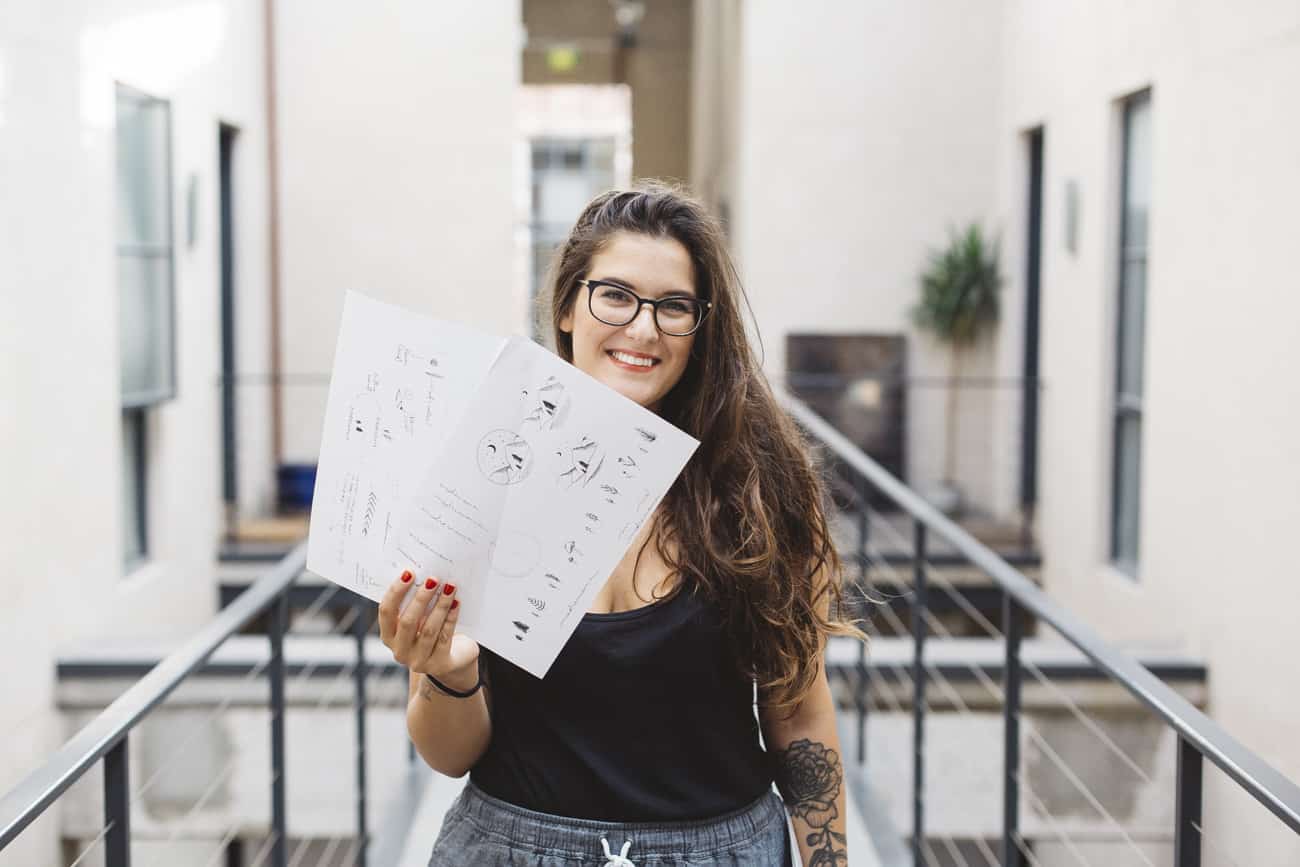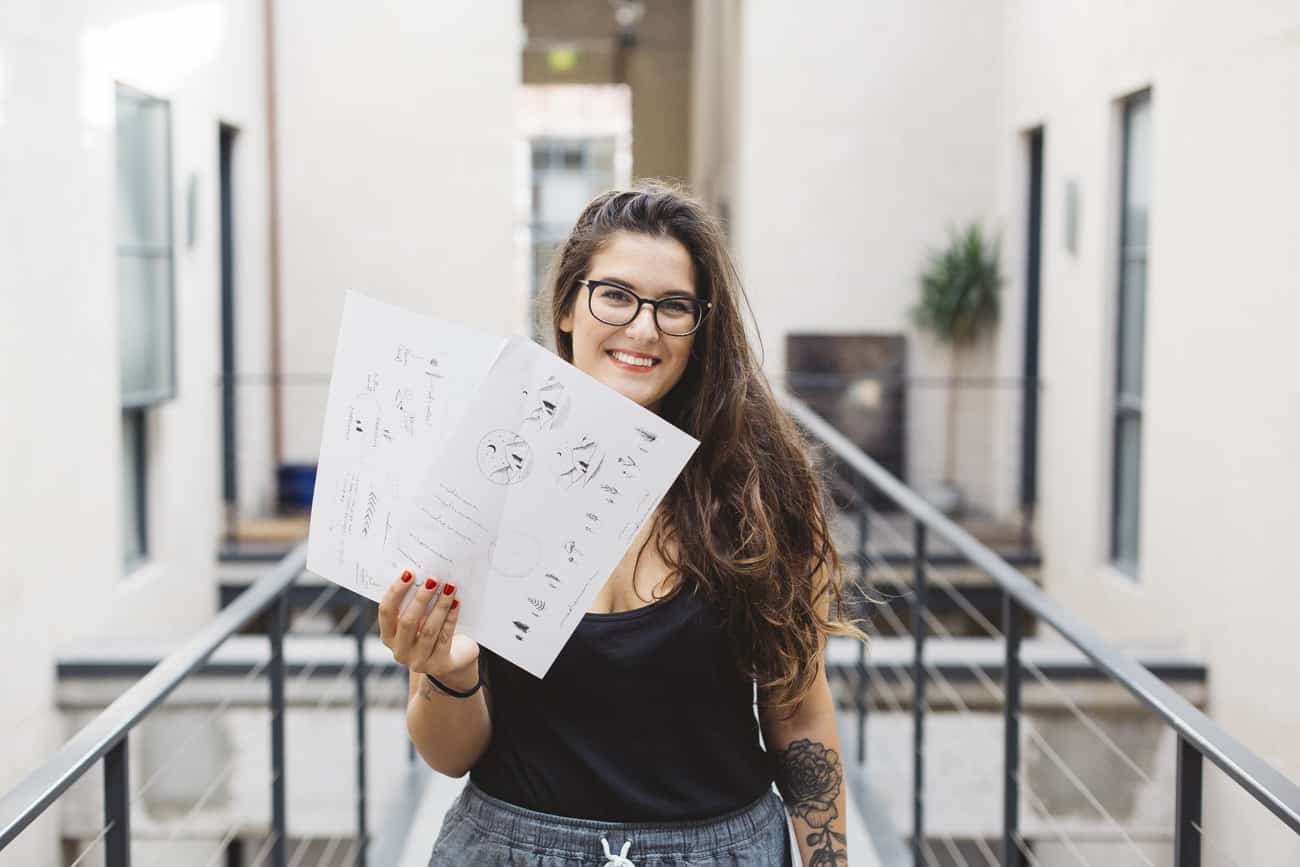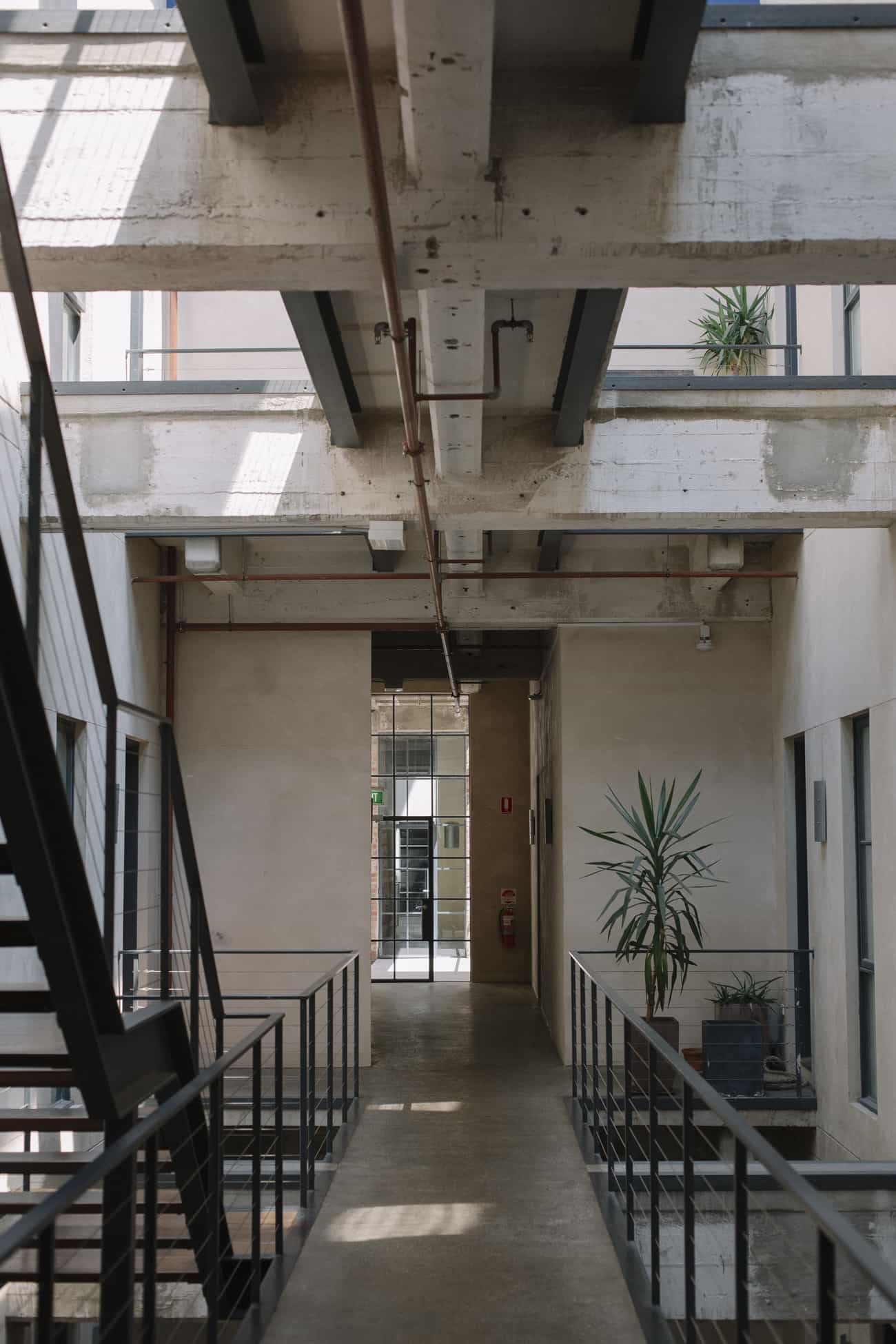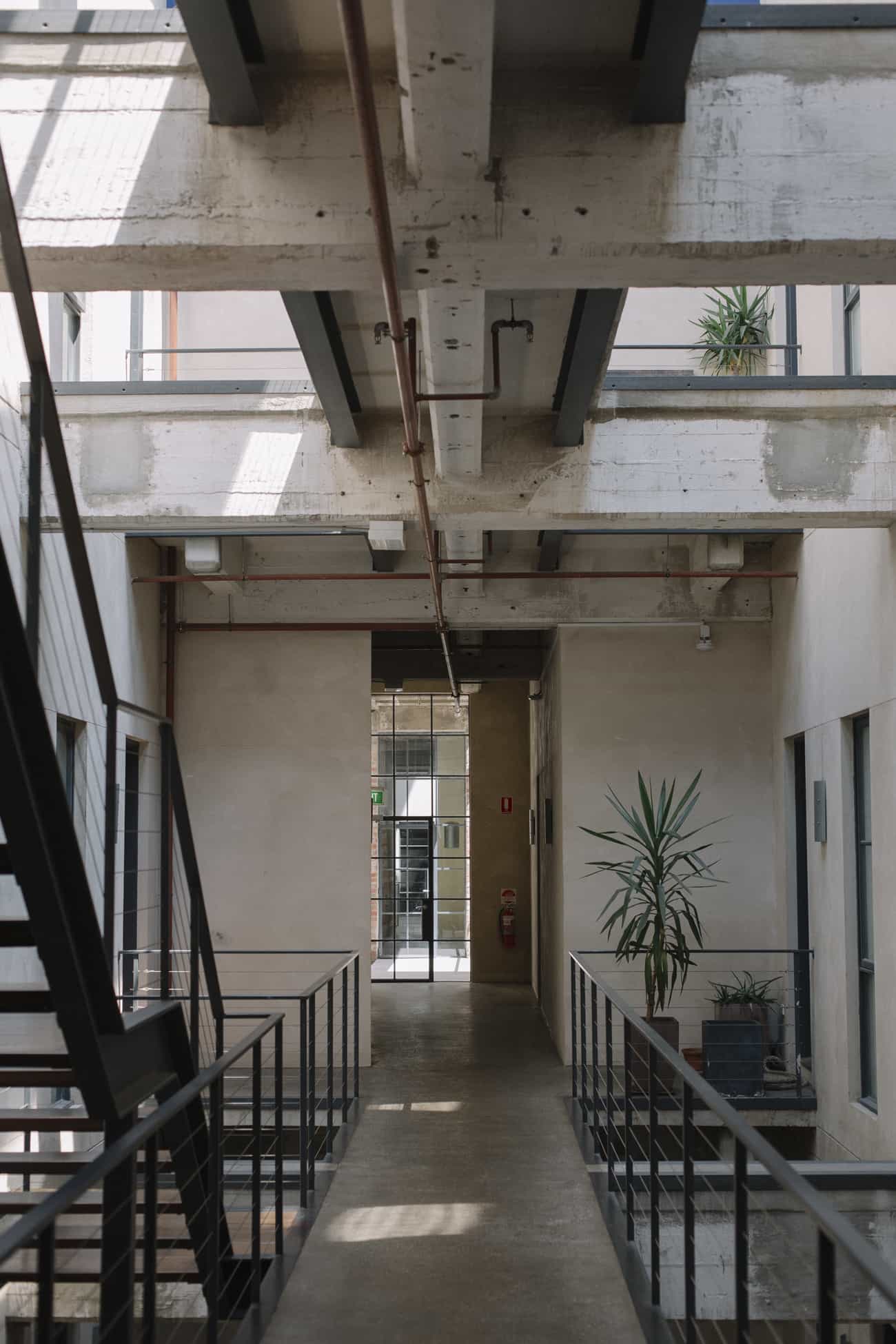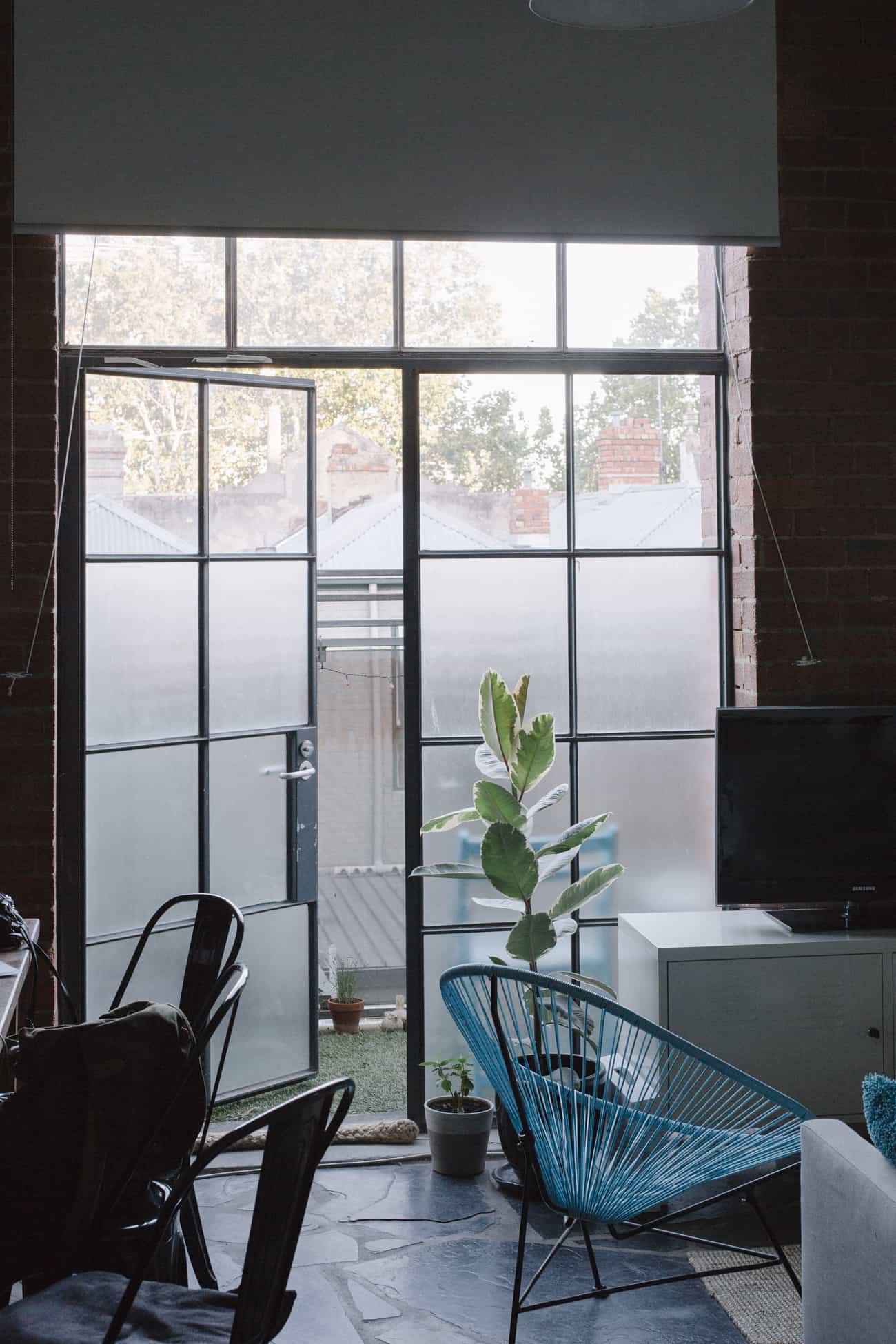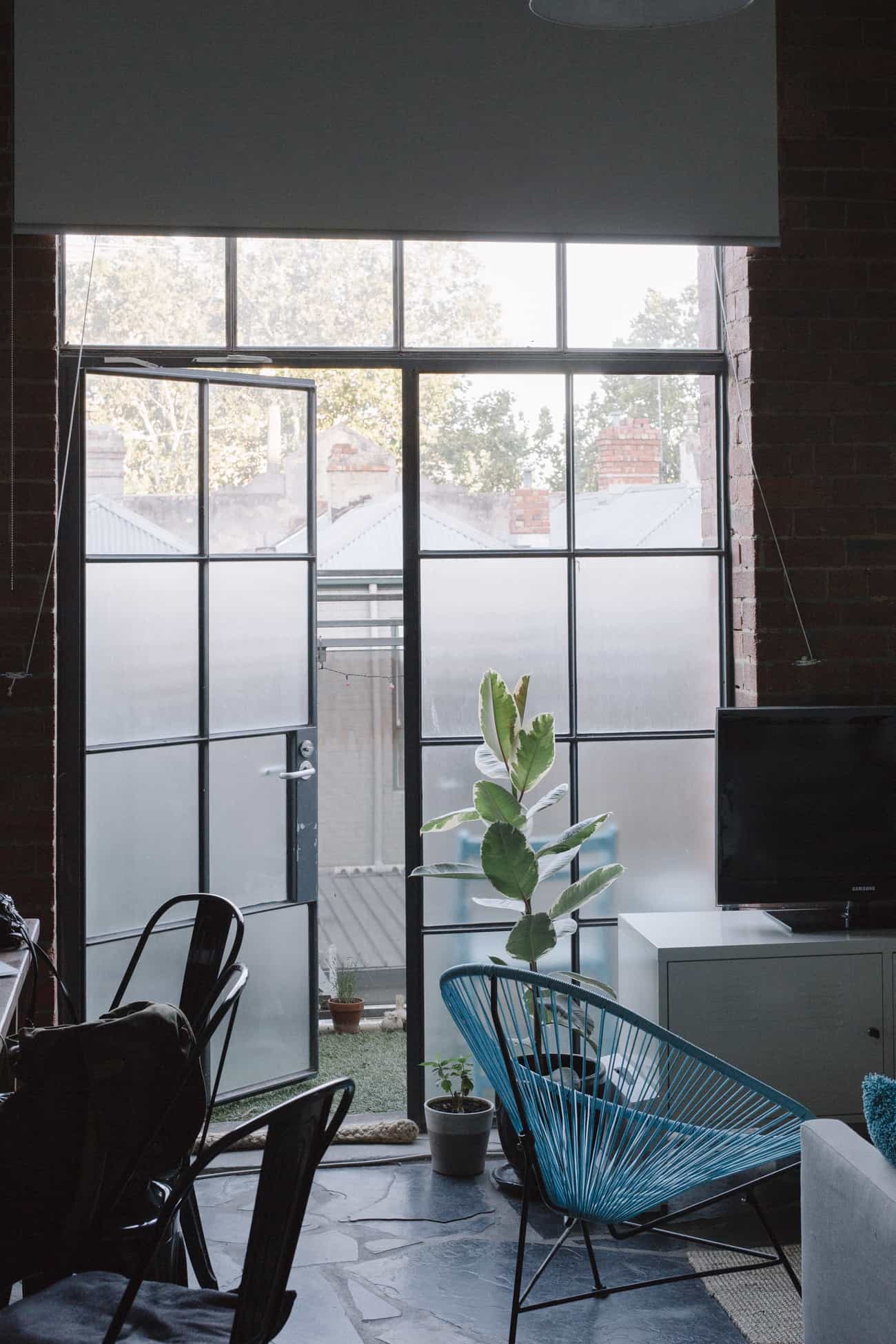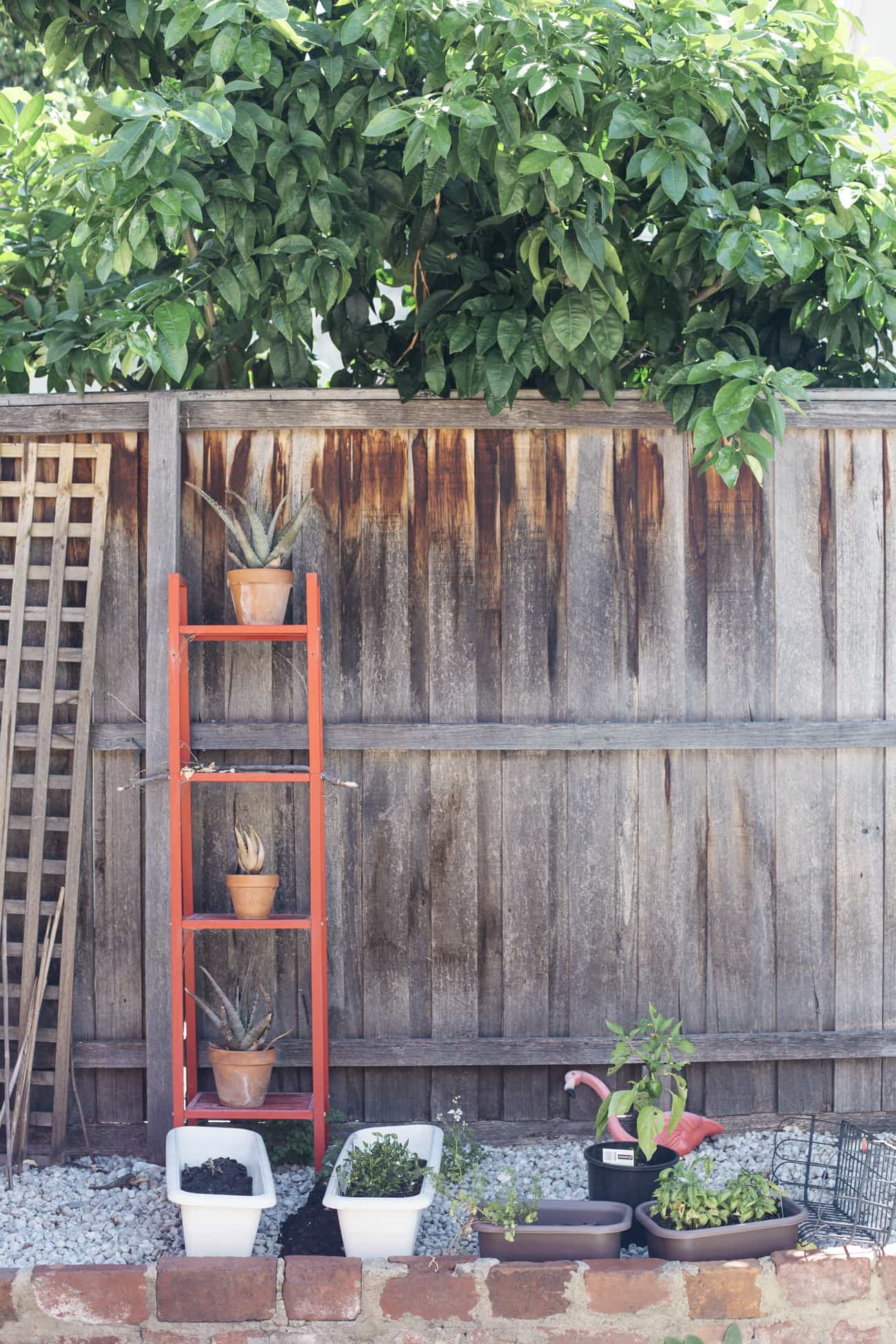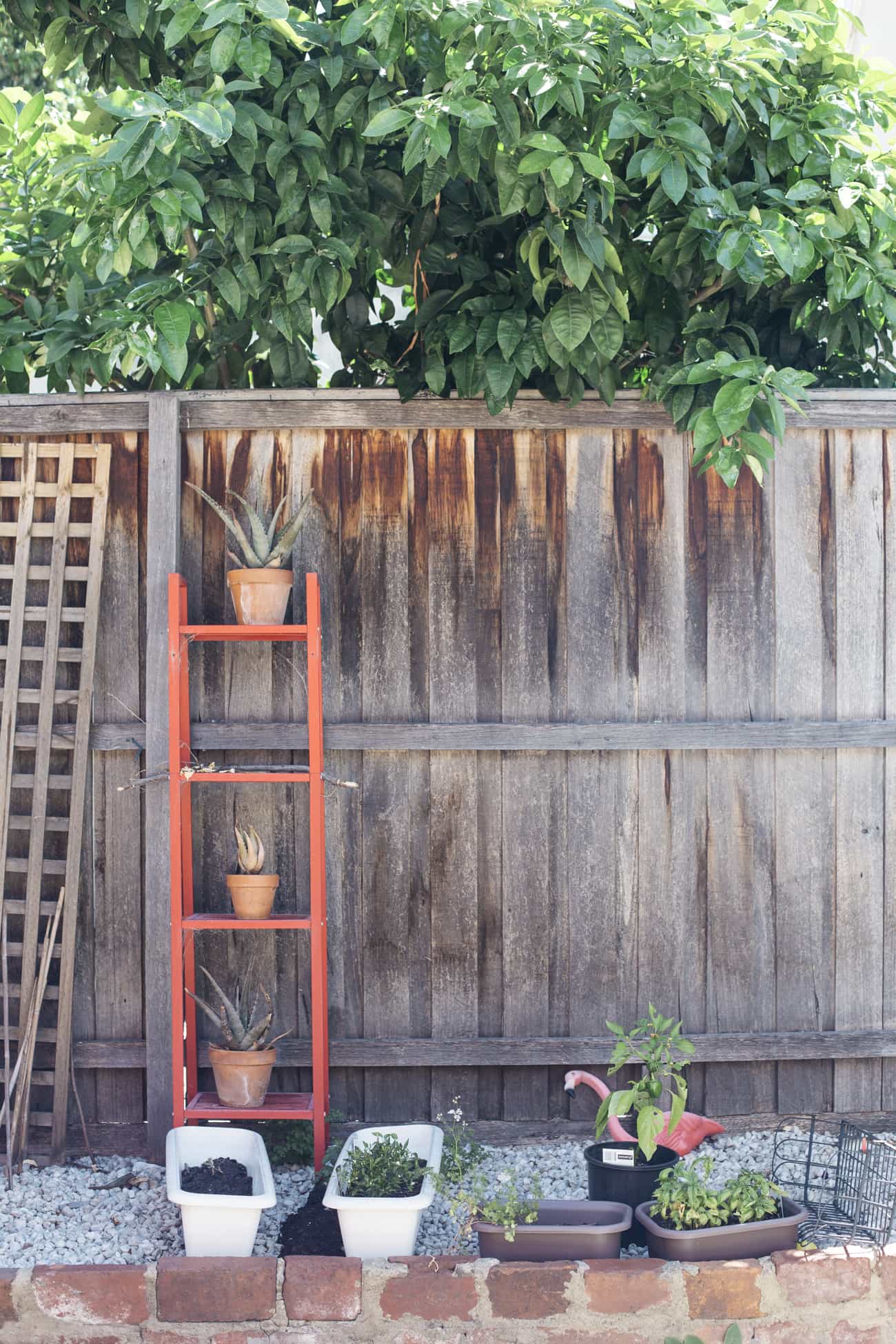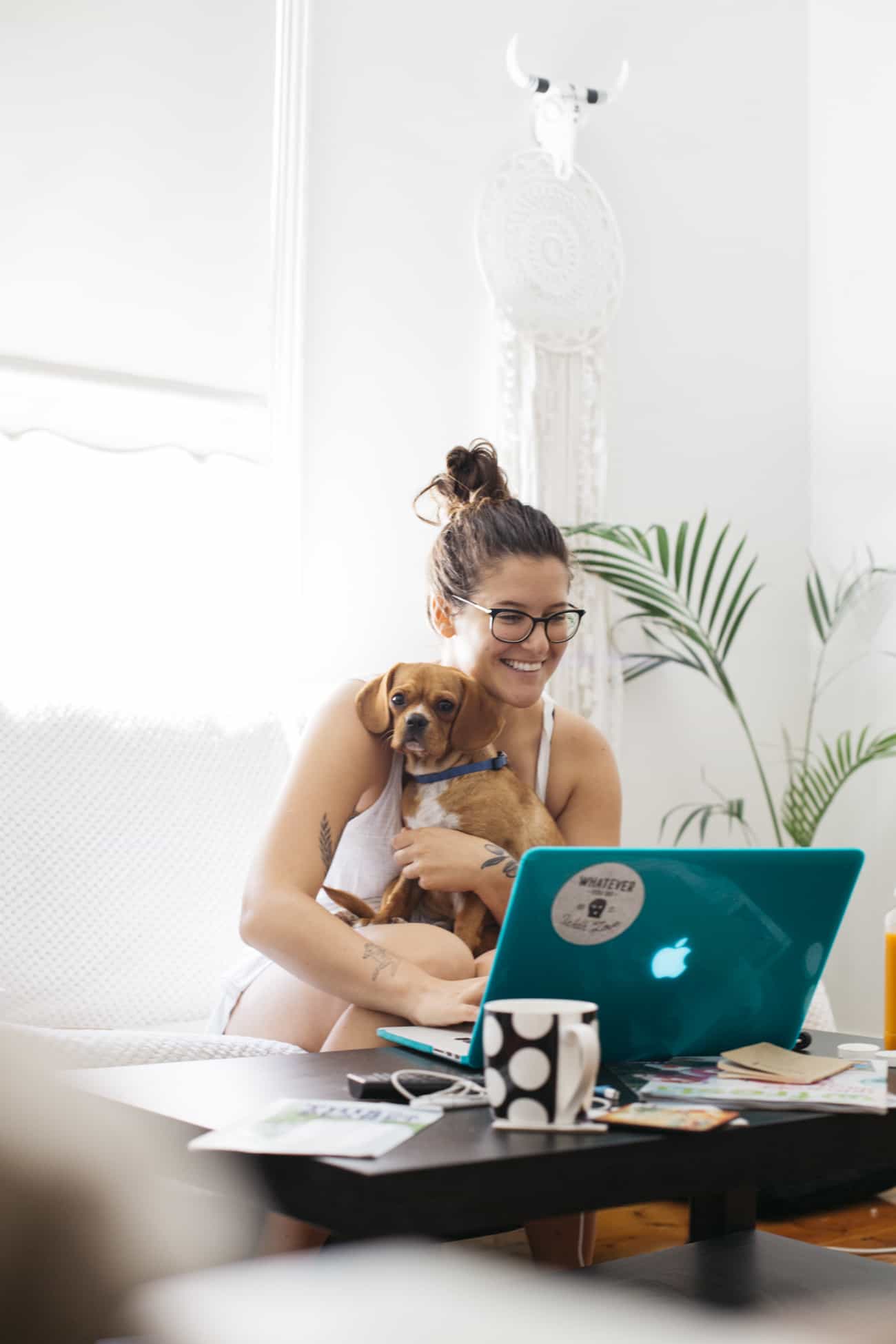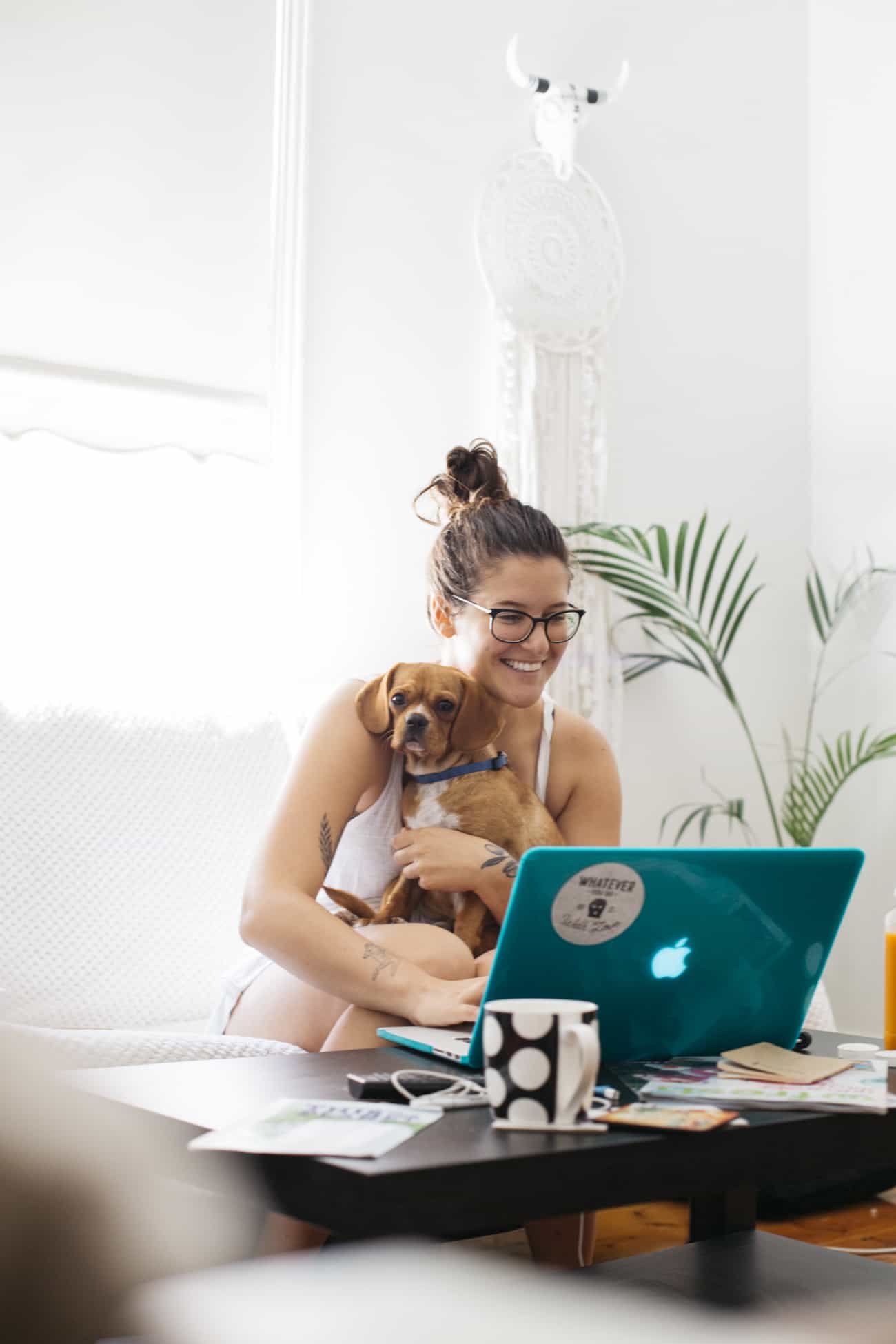 Now I must say – Melbourne is definitely not a cheap place to live in. And yes, I want to make it very clear that we are not rich at all. But when your dream of living in a place like this is so strong and you are open-minded enough to make some sacrifices/think outside the box, it gets easier to make it happen without breaking the bank. It hasn't been this long that we've been renting out our place back home, living like nomads and moving from place to place. But we do already have our own life-hacks. Like everyone (nomad or not) accommodation/renting a place is a huge portion of our monthly expenses. Given that this was quite expensive here, we just lowered our expectations and got to live in shared places instead. That went surprisingly well – it allowed us to meet new people AND to do our own homely things, like cooking, relaxing, and of course, having a "workstation" from which we can get stuff done like working on our projects, skyping with clients, designing, creating, blogging and whatnot. It was precisely a home away from home.
While we lived here in Melbourne, we stayed in two different places in Fitzroy, both found on airbnb – the first was a beautiful loft, and the other one was a small cozy home (where the owner had a puppy which liked to work with me, as you can see from the photo above…haha!!).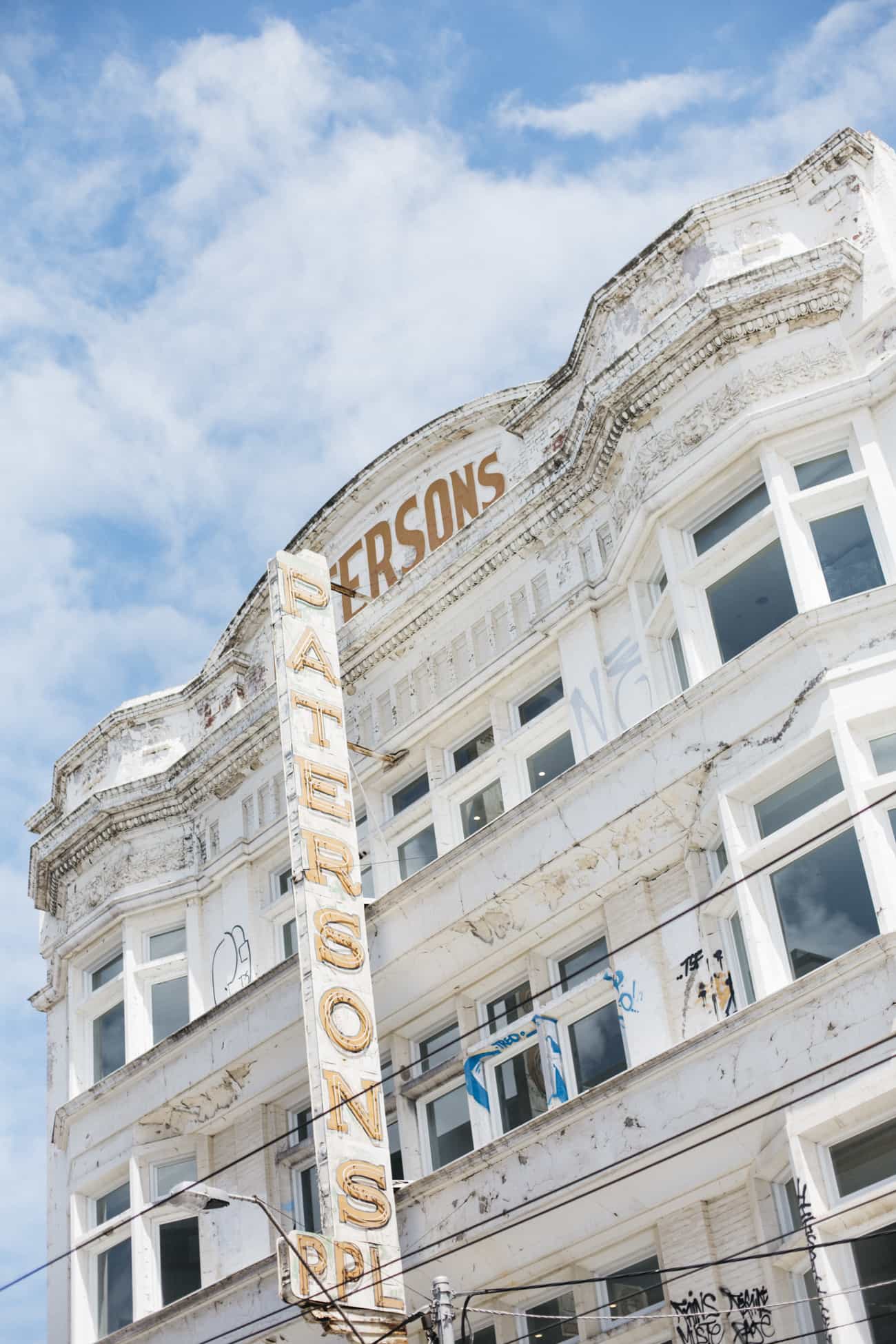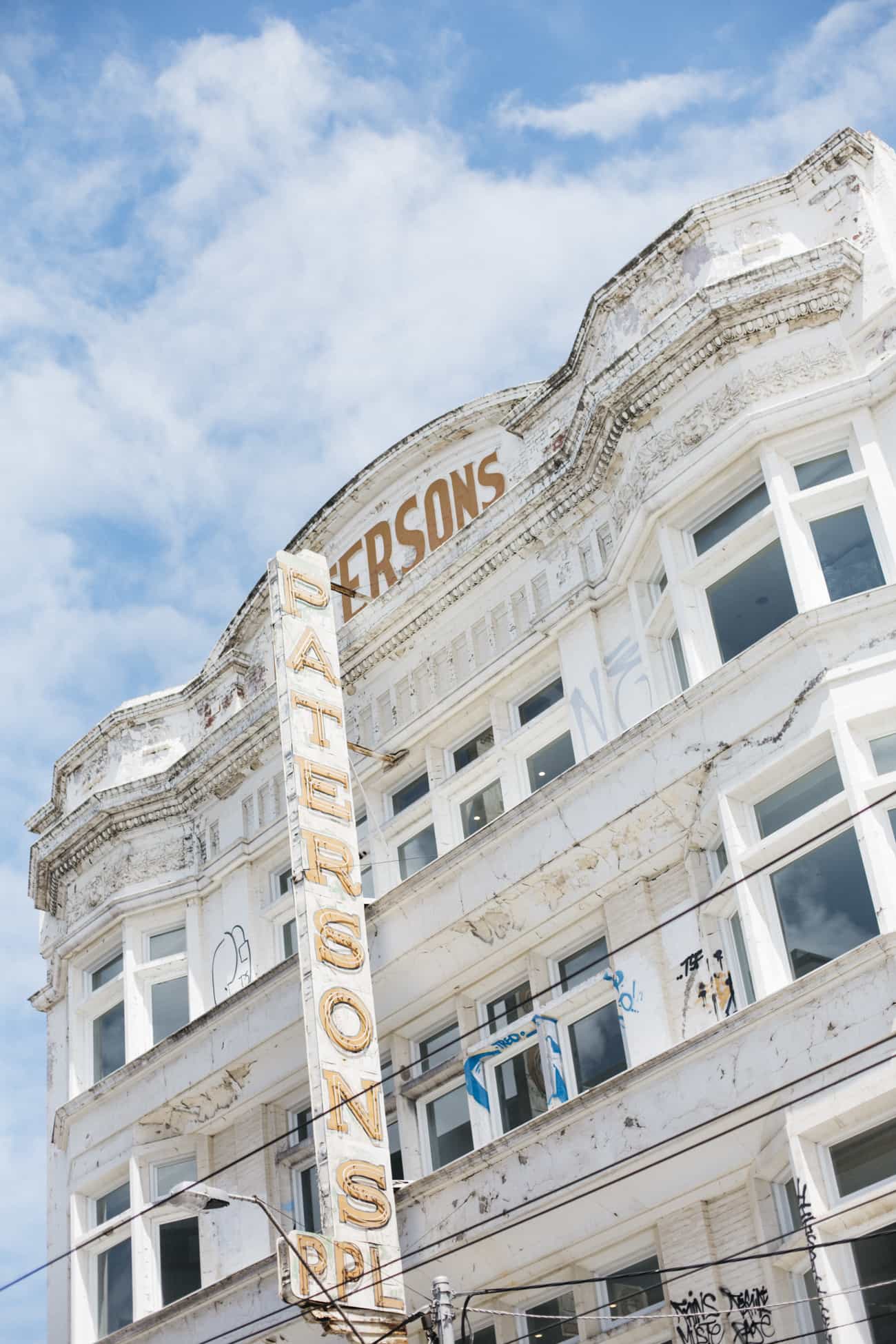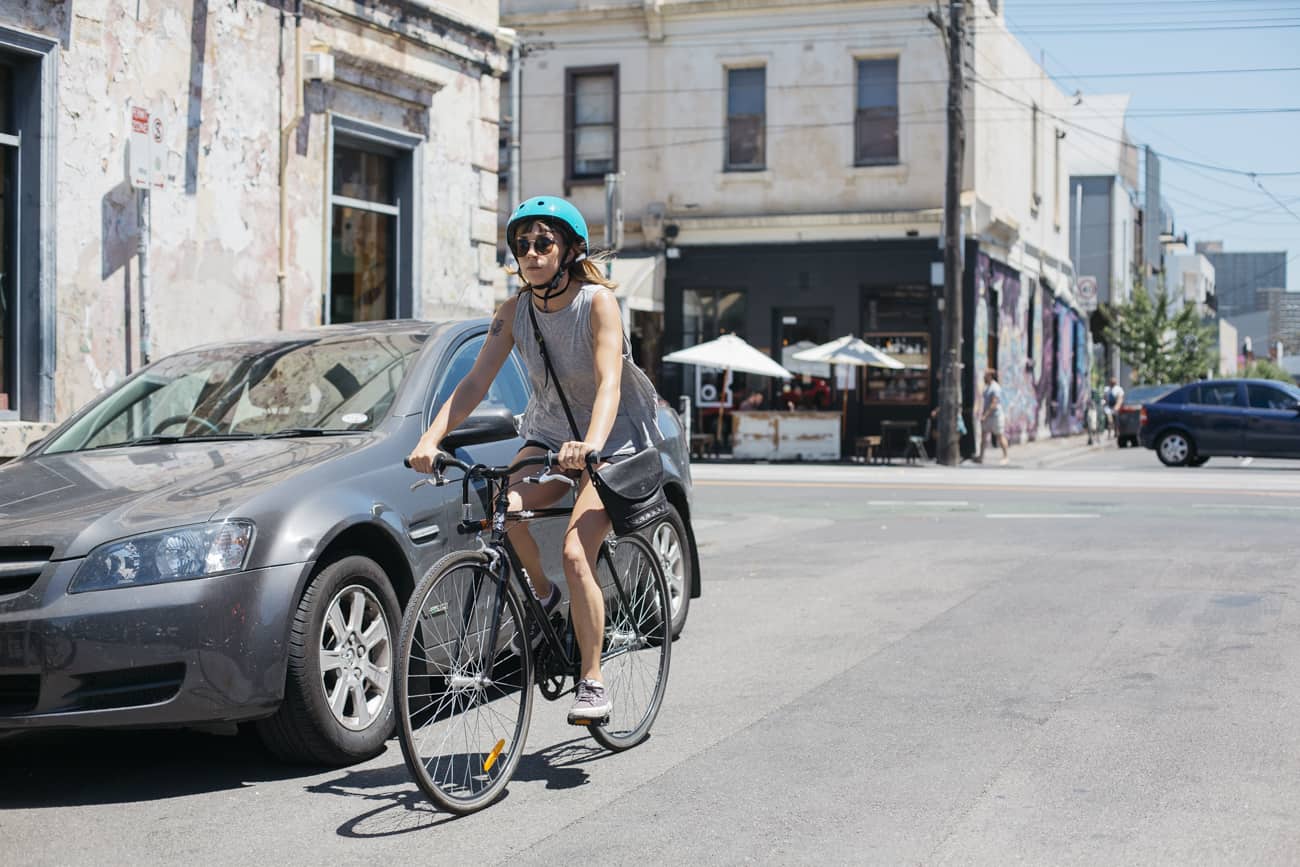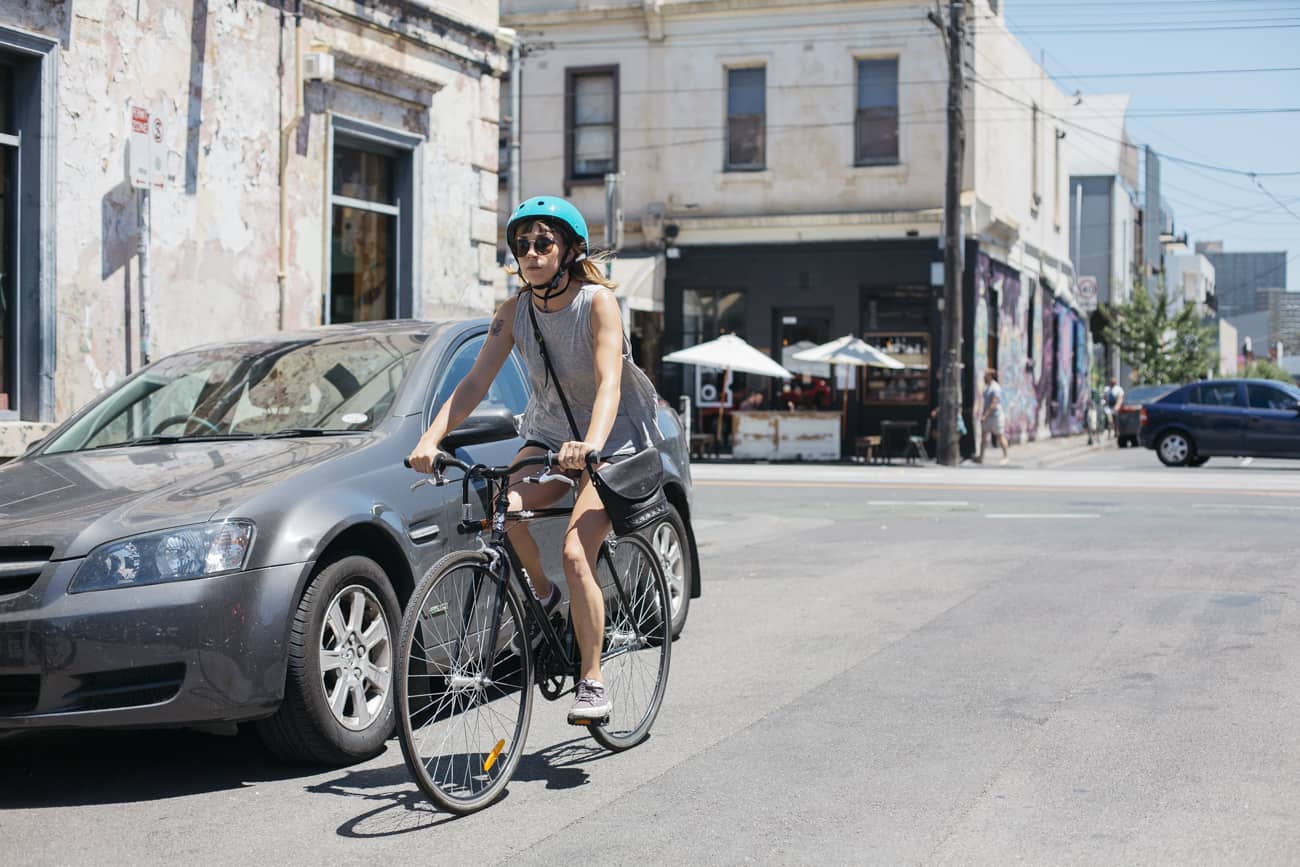 Our schedule here was kinda hard to deal with at first, because it was so tempting to just go out all the time! We really had to pace ourselves in the beginning. But after a while, we feel at "home" and we find a good routine for our daily work/life balance and the fun stuff we do on the weekends 🙂
On weekdays, we get most of our demanding work done in the mornings. That's always a good idea – keep it in mind if you have your own business as well – just get that stuff done early in the day! We then have a late lunch at home (like this healthy Kale Salad which I posted here) or eat out, as this kind of meal can be quite affordable here (yes…lots of 6 dollar bahn-mi sandwiches landed in this belly). The rest of the afternoon is flexible and our schedule depends on our mood. If we feel creative, we keep working on our personal projects (illustration, music, blogging, new ideas). Or walk around and experiment with photography. If it's too hot, we head to the pool. Then, at dinner time, we binge watch the Great British Bake Off which is our latest weird obsession – yes, I'm not going to hide that from you. By all means, you should probably watch it too…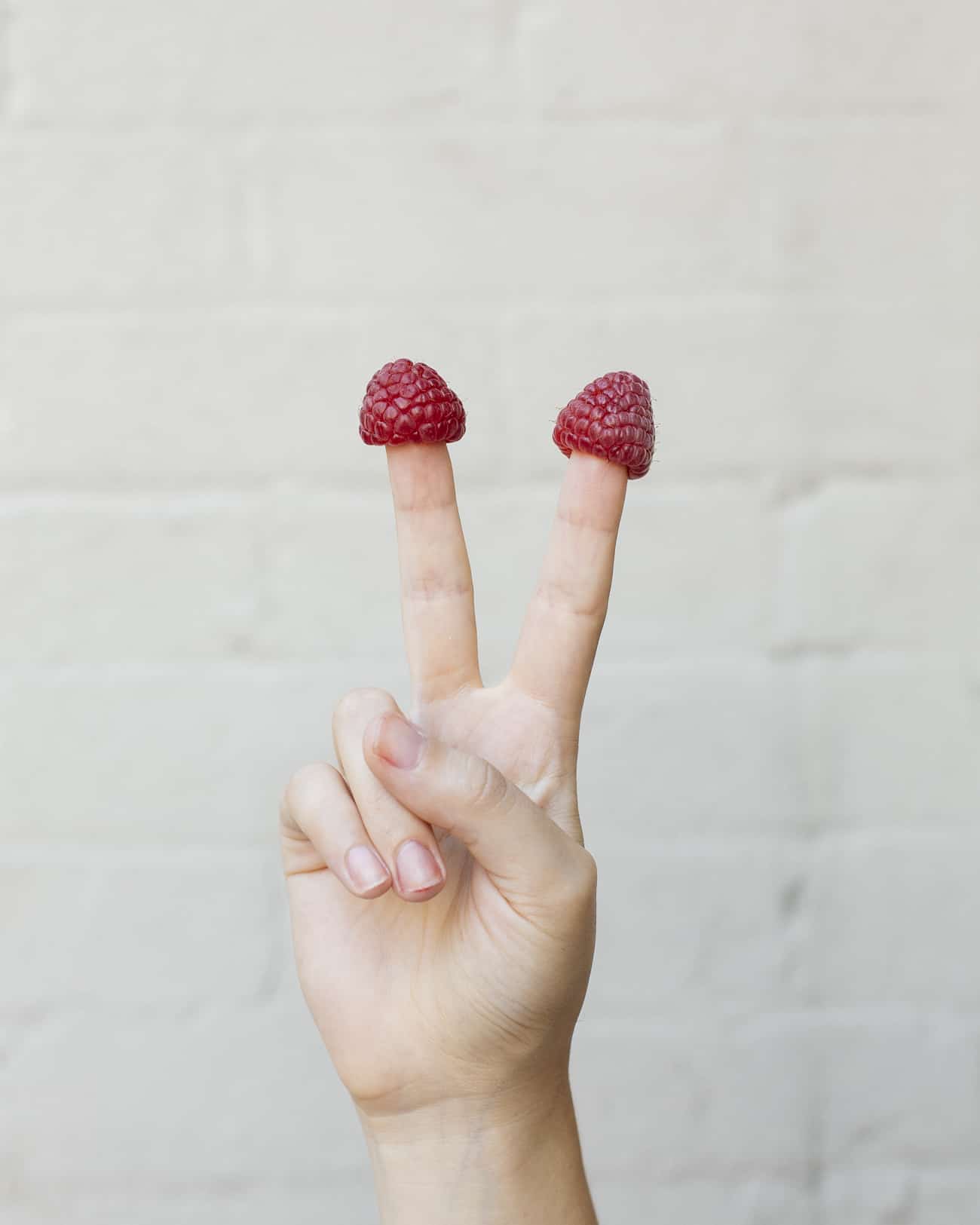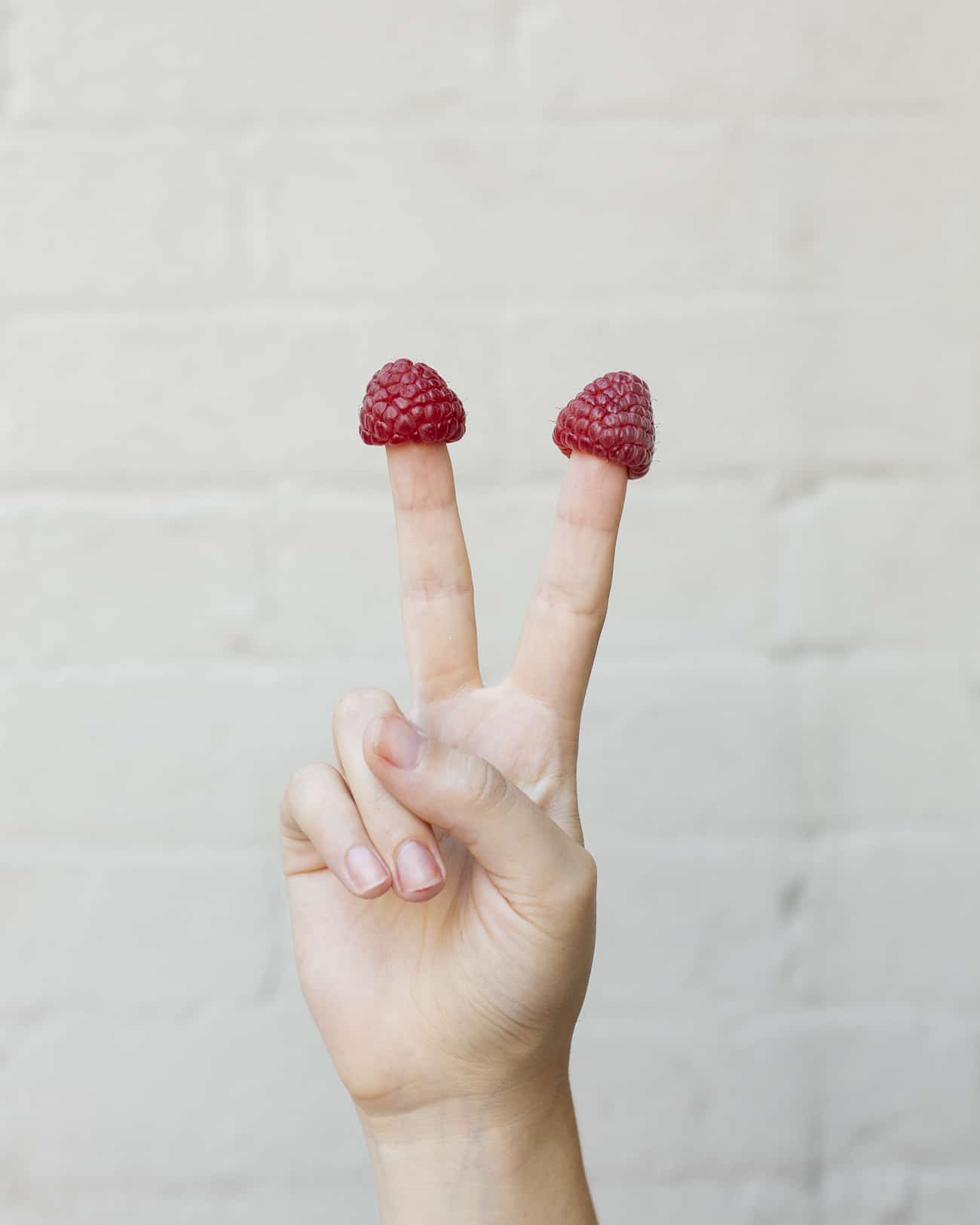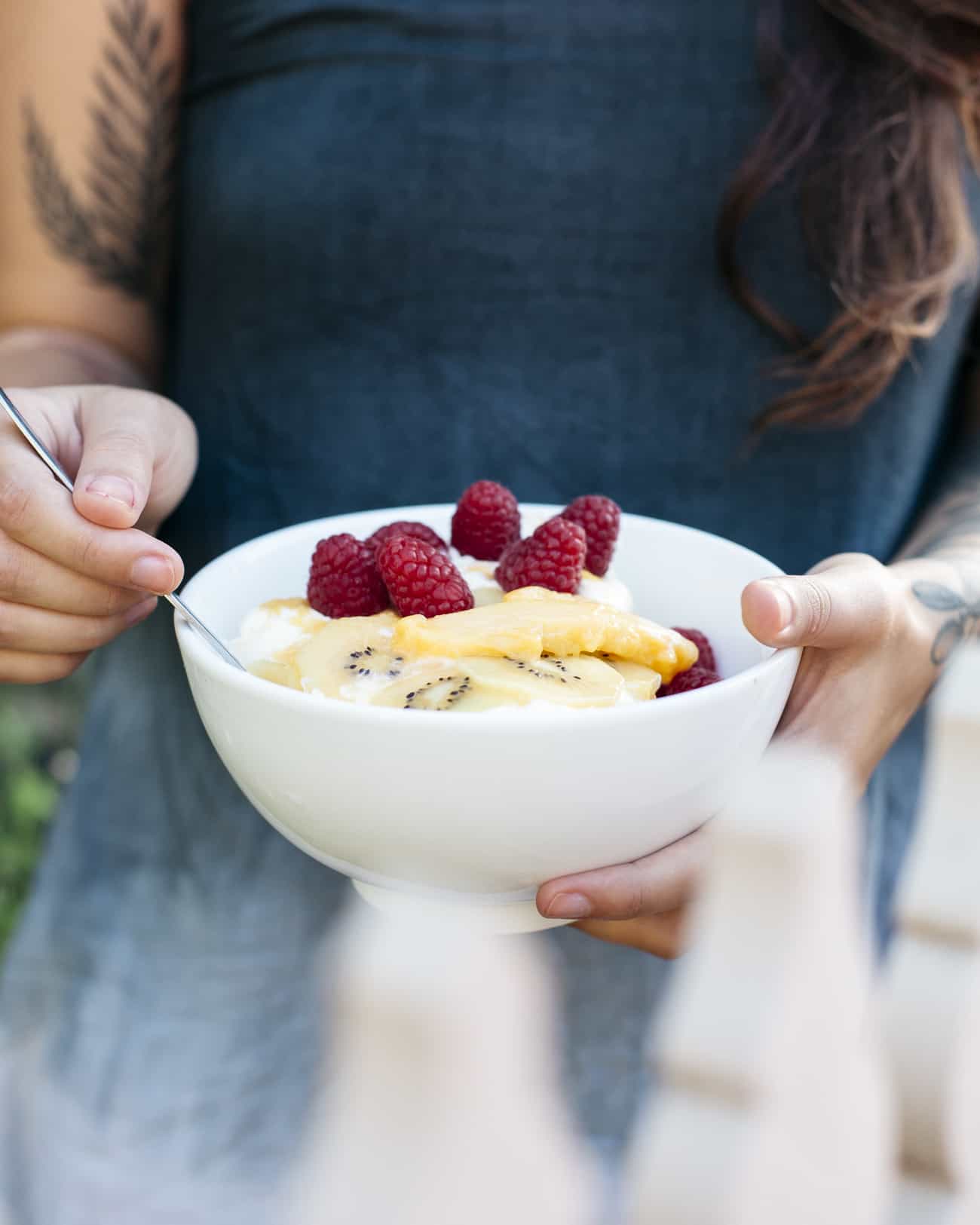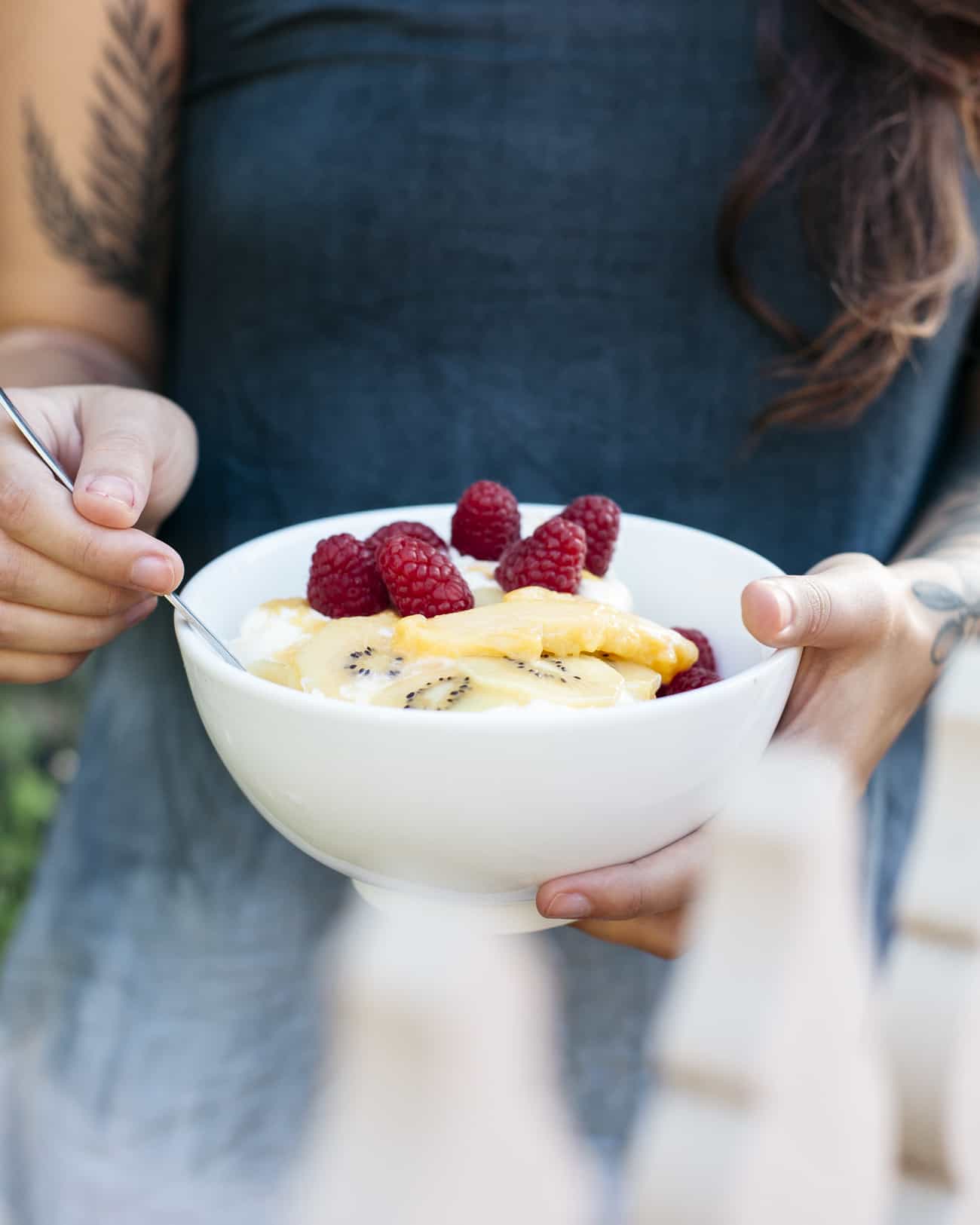 On the weekends, we unplug from our work schedule, take it easy and do the fun stuff. Brunch. Hanging out with new people. Seeing new things. Going to local festivals and fun events.
We went to quite a few of those, such as the Coburg Velodrome Street Food Festival, the St.Kilda festival (where we saw the talented local singer/songwriter Ainslie Wills) as well as small markets. We visited a few museums like the ACMI, where we had our first virtual reality experience during an exhibition about indigenous culture. Amazing. This is a place that has very interesting exhibitions throughout the year so you should definitely check it out if you go there.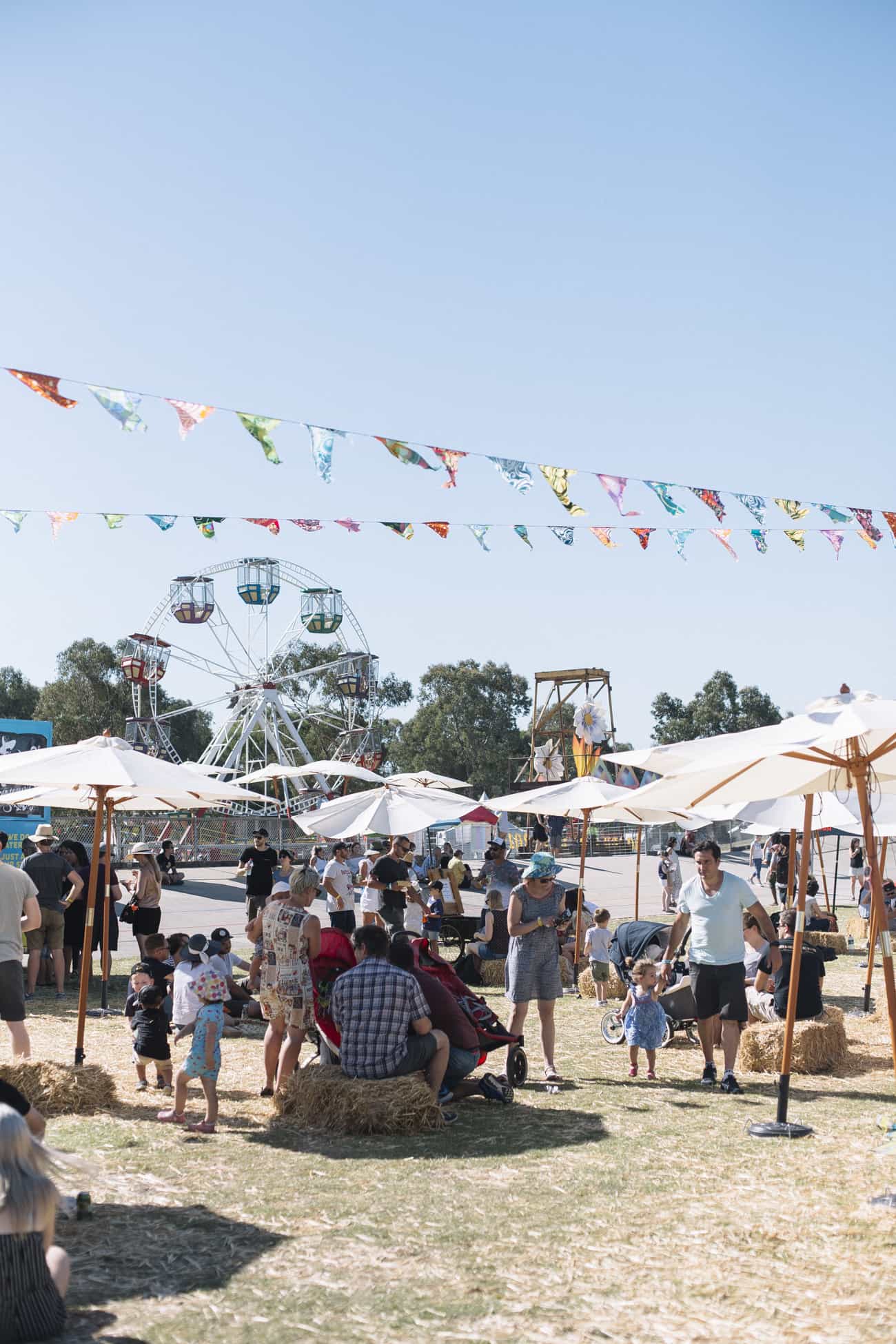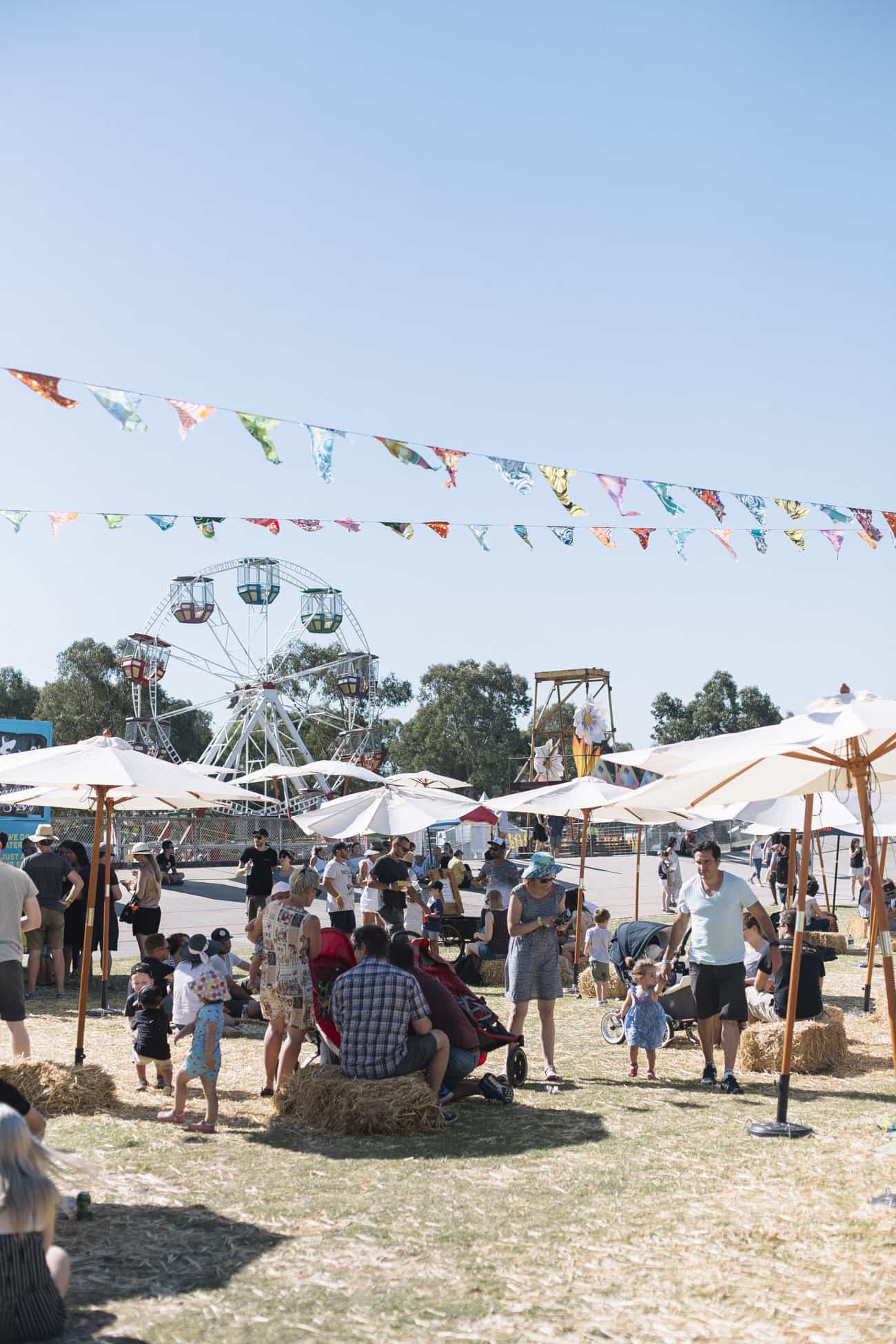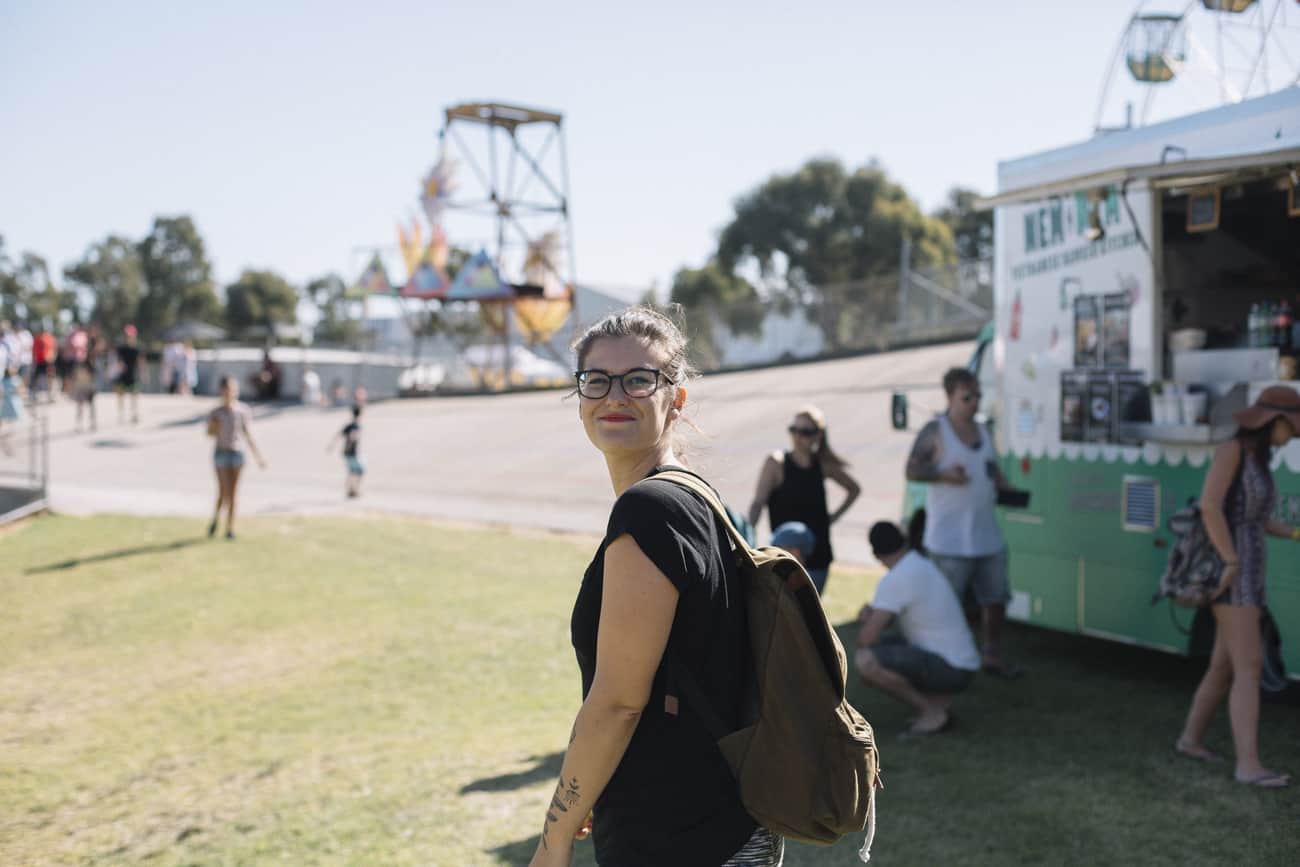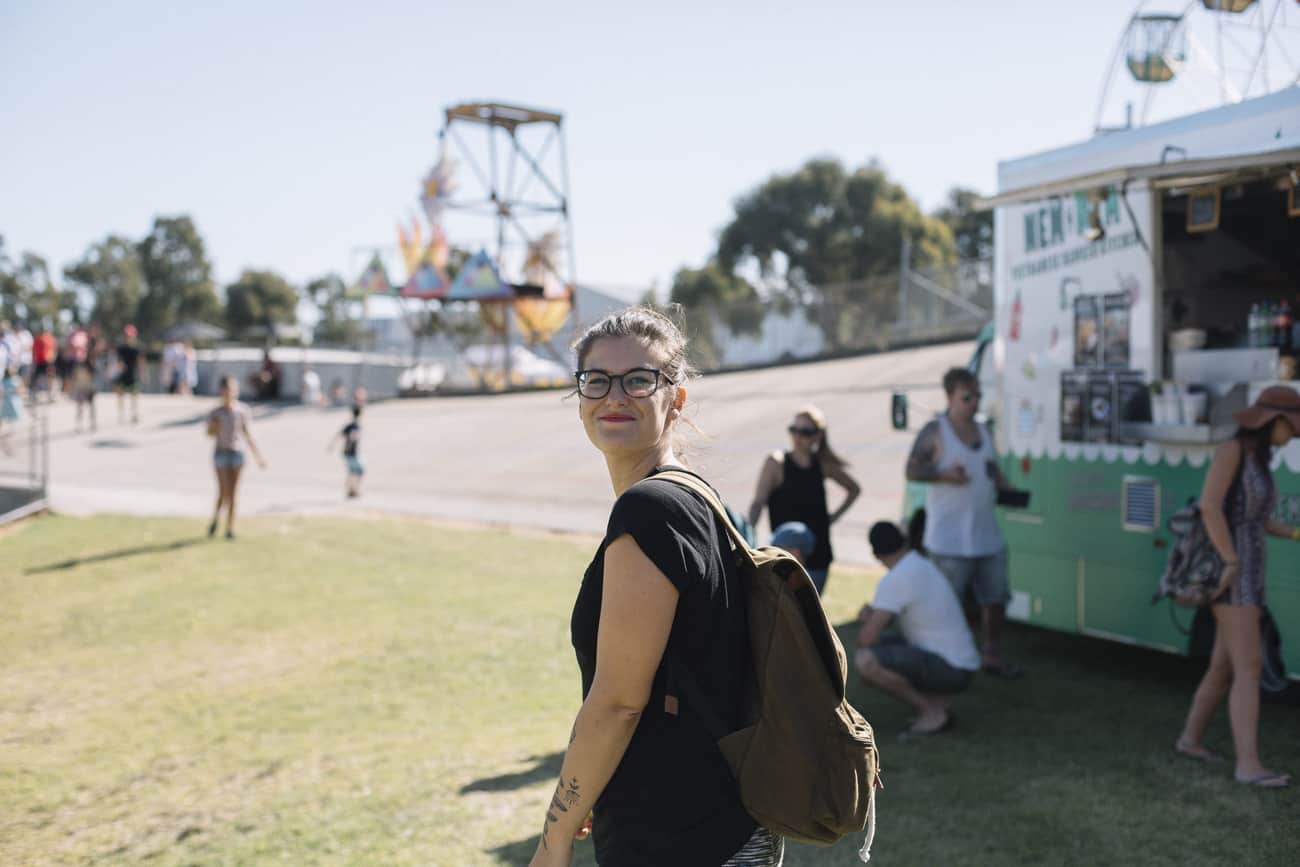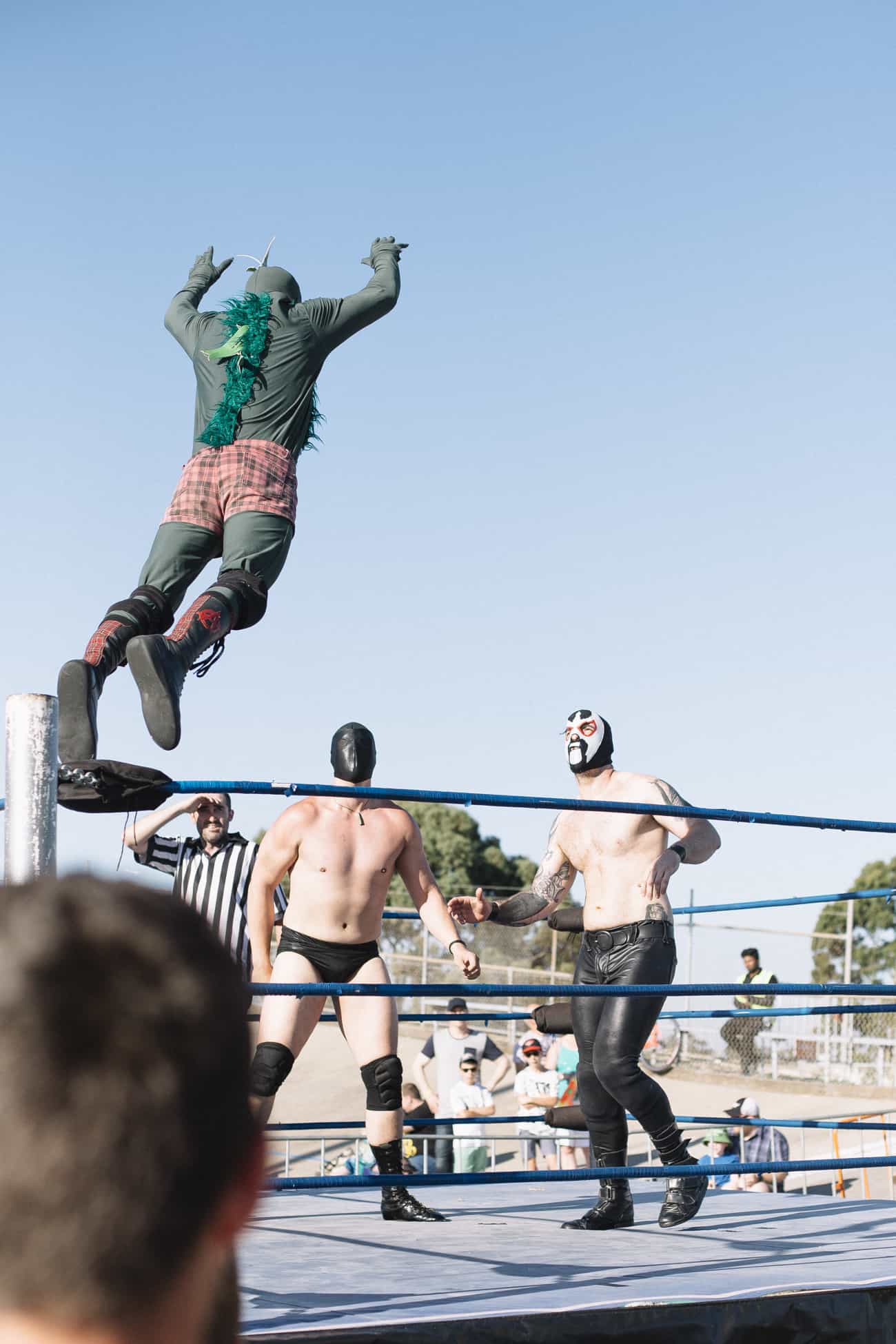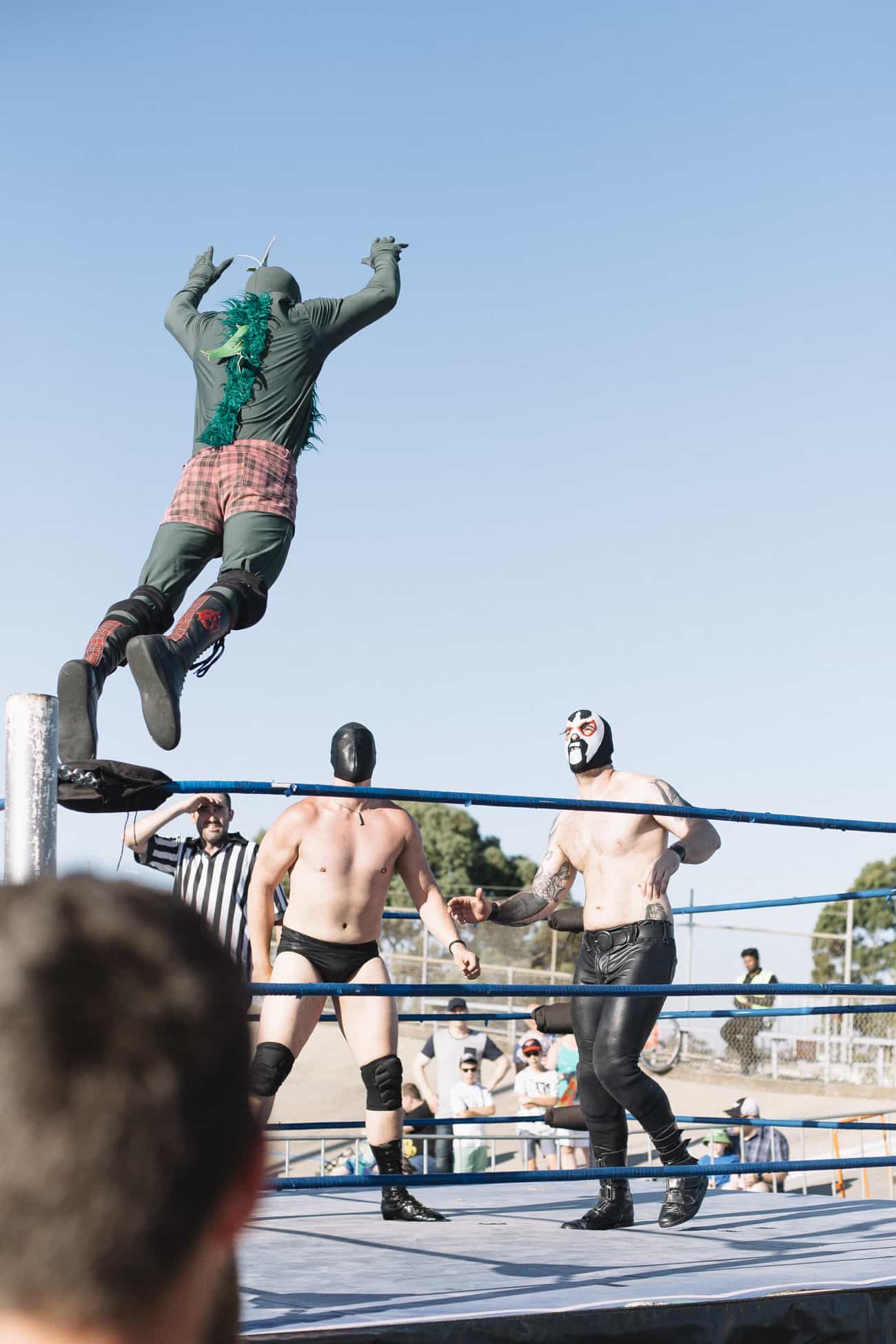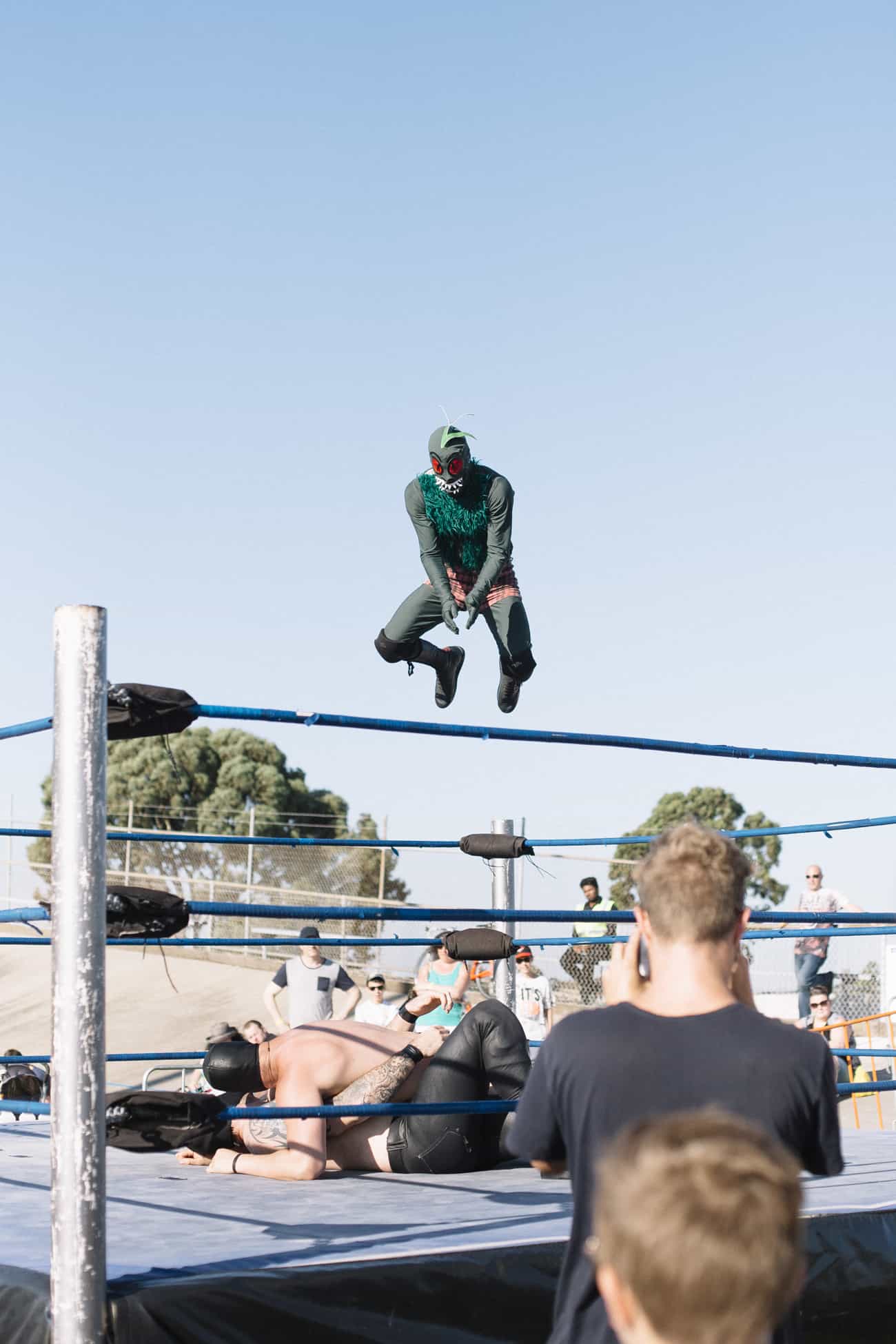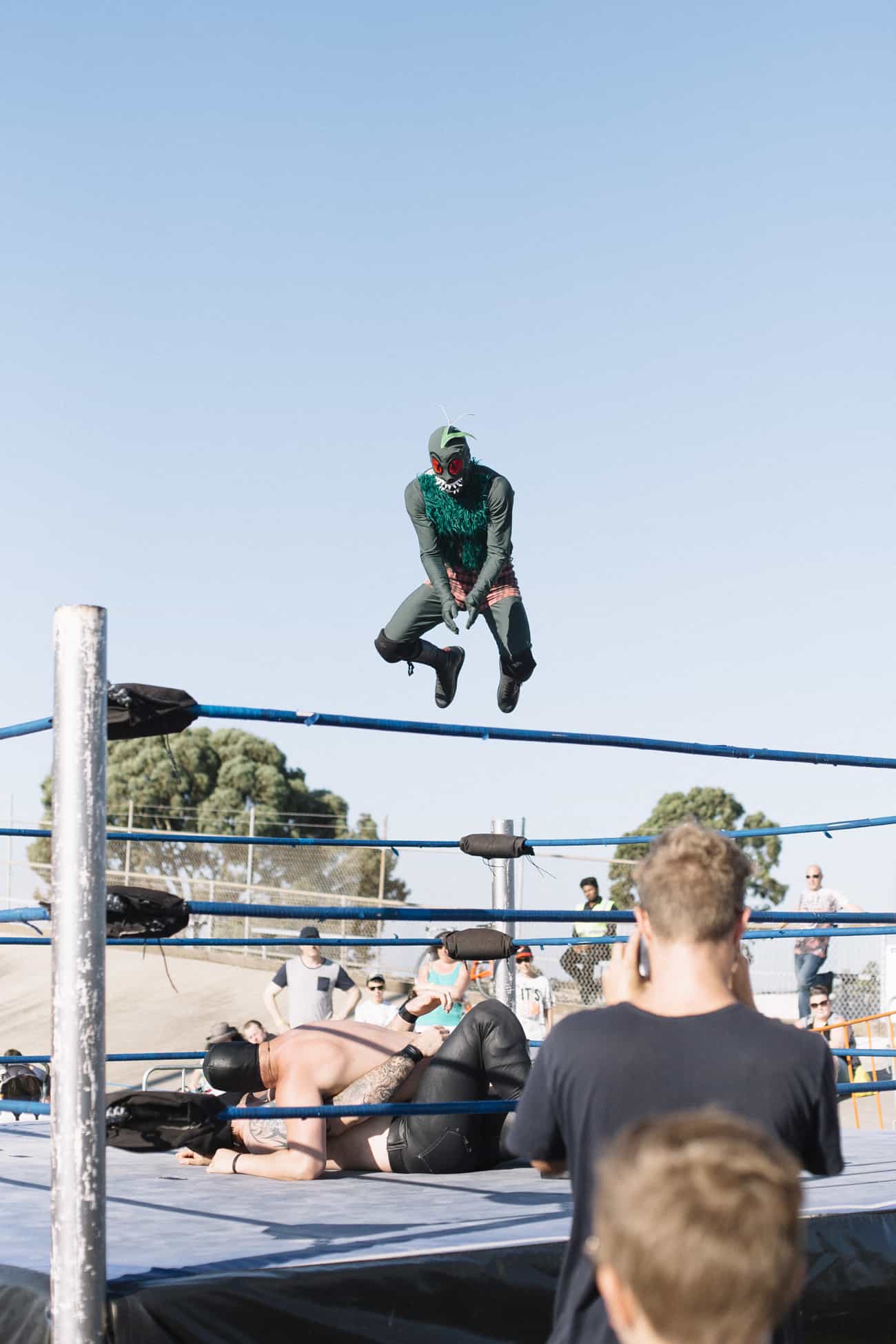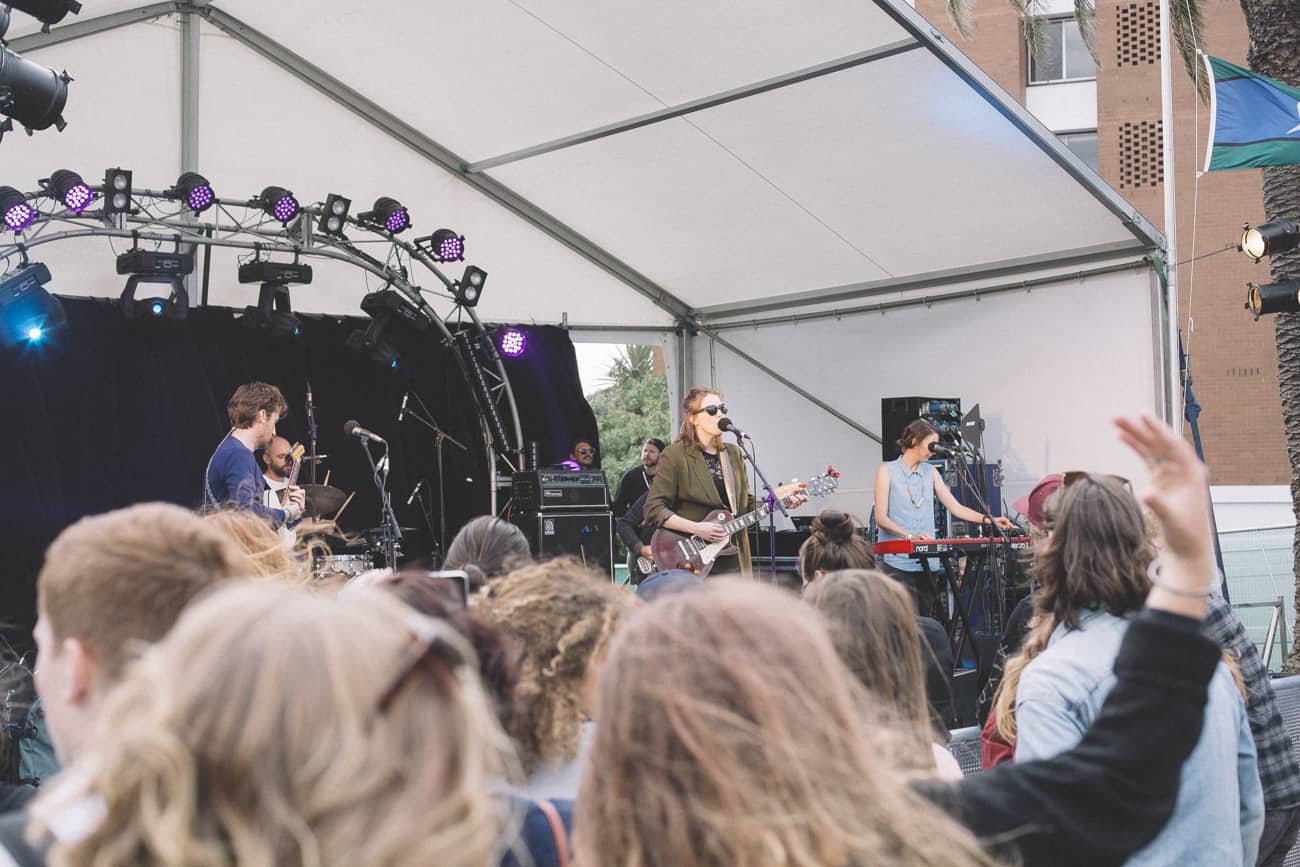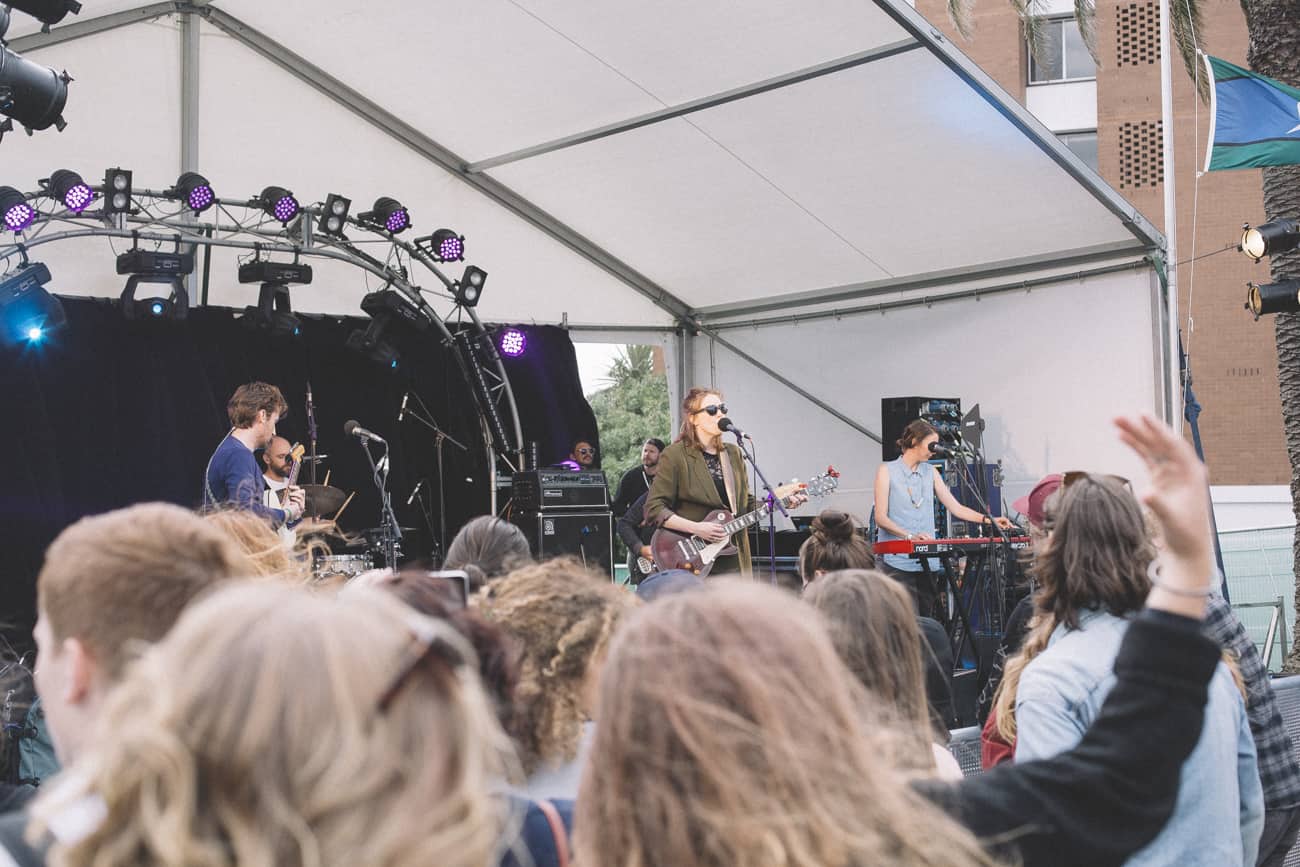 I particularly loved it when we went to the Gay Pride in St Kilda. It was a beautiful sunny day and the first pride we ever attended – we felt so much love and happiness in the air. As much as I love to travel and explore new countries, I find it crucial to be in a place which is tolerant and supportive of equality & human rights. It brings me faith in humanity and so much inner peace to be in places where everyone can be themselves and love whoever they want to.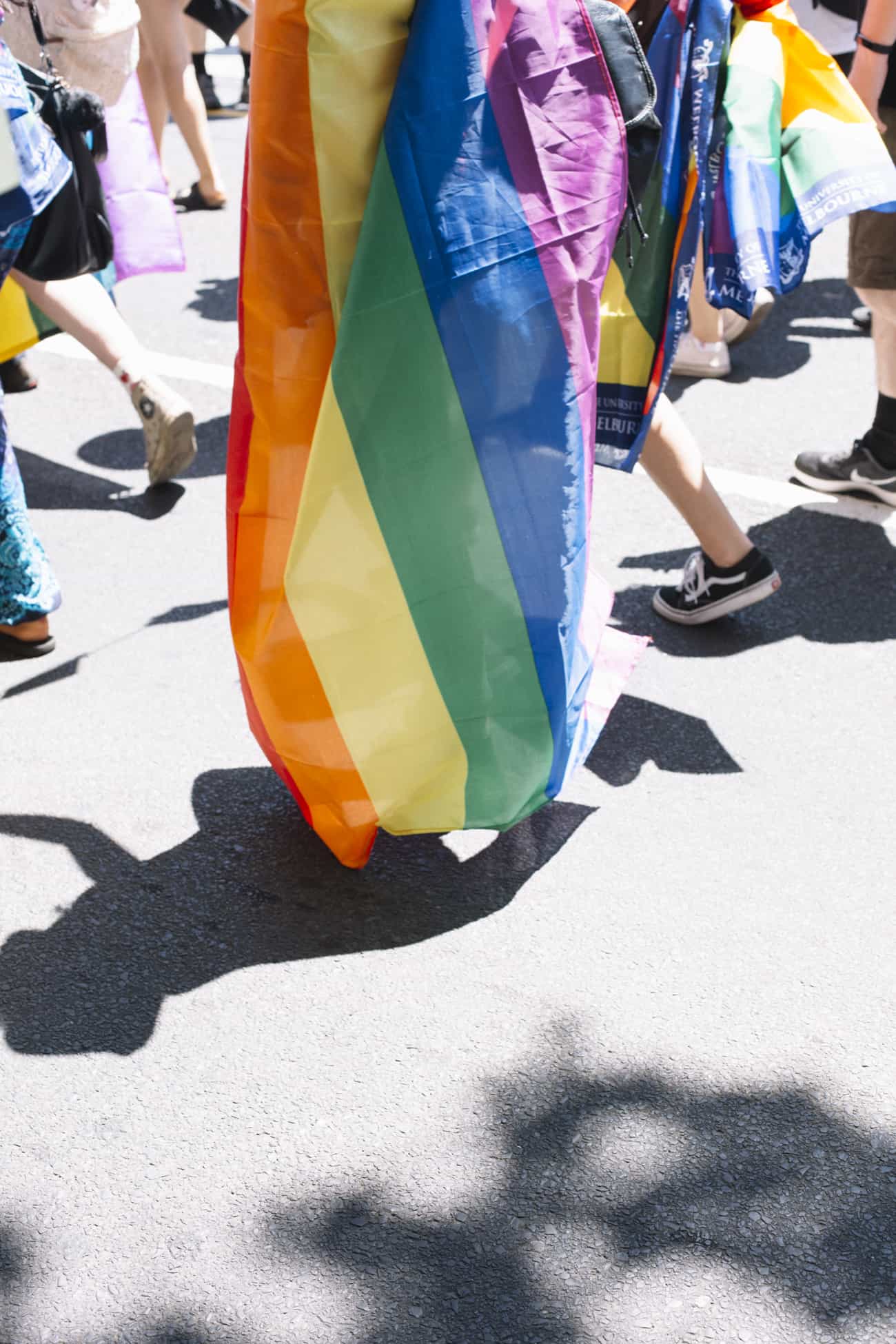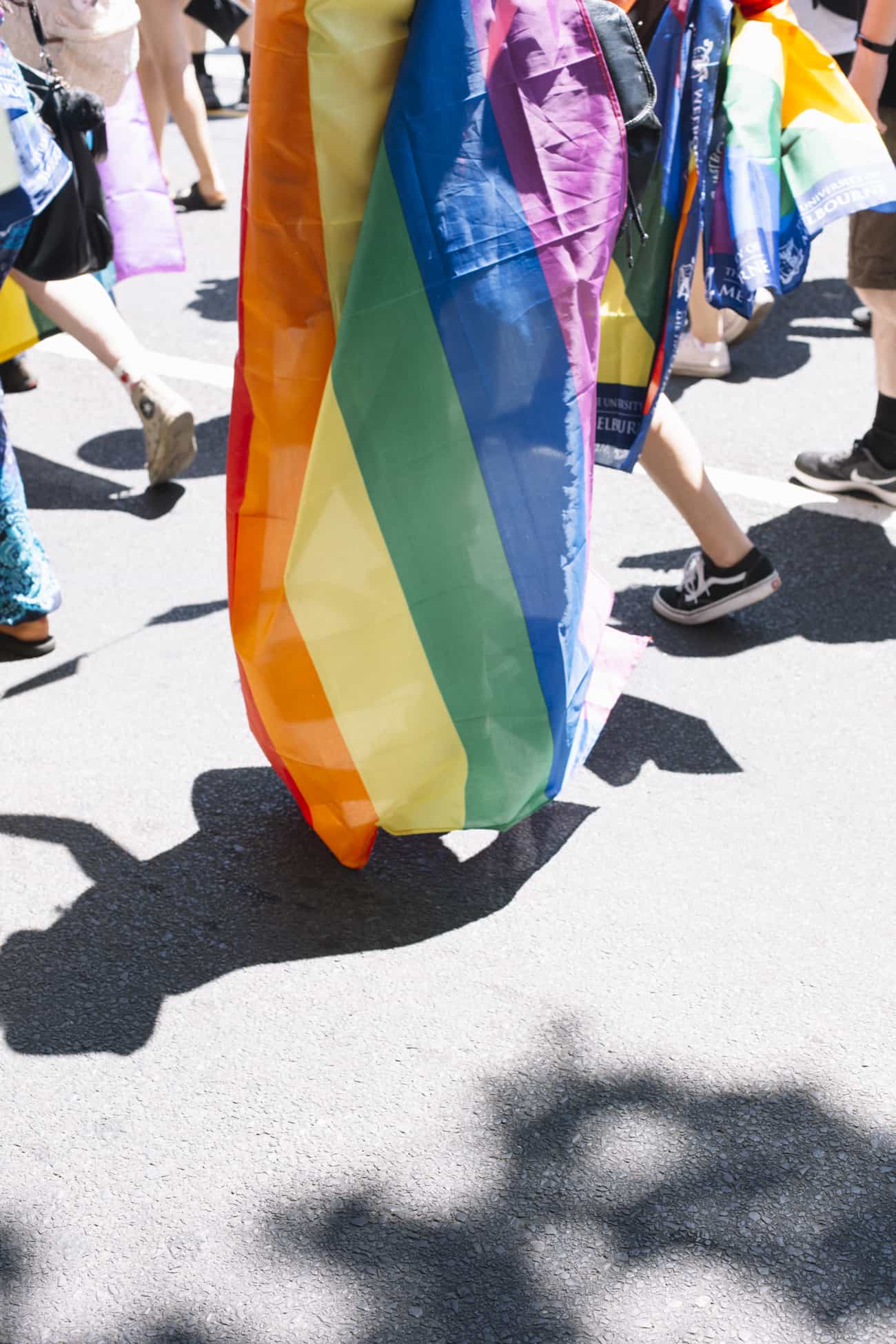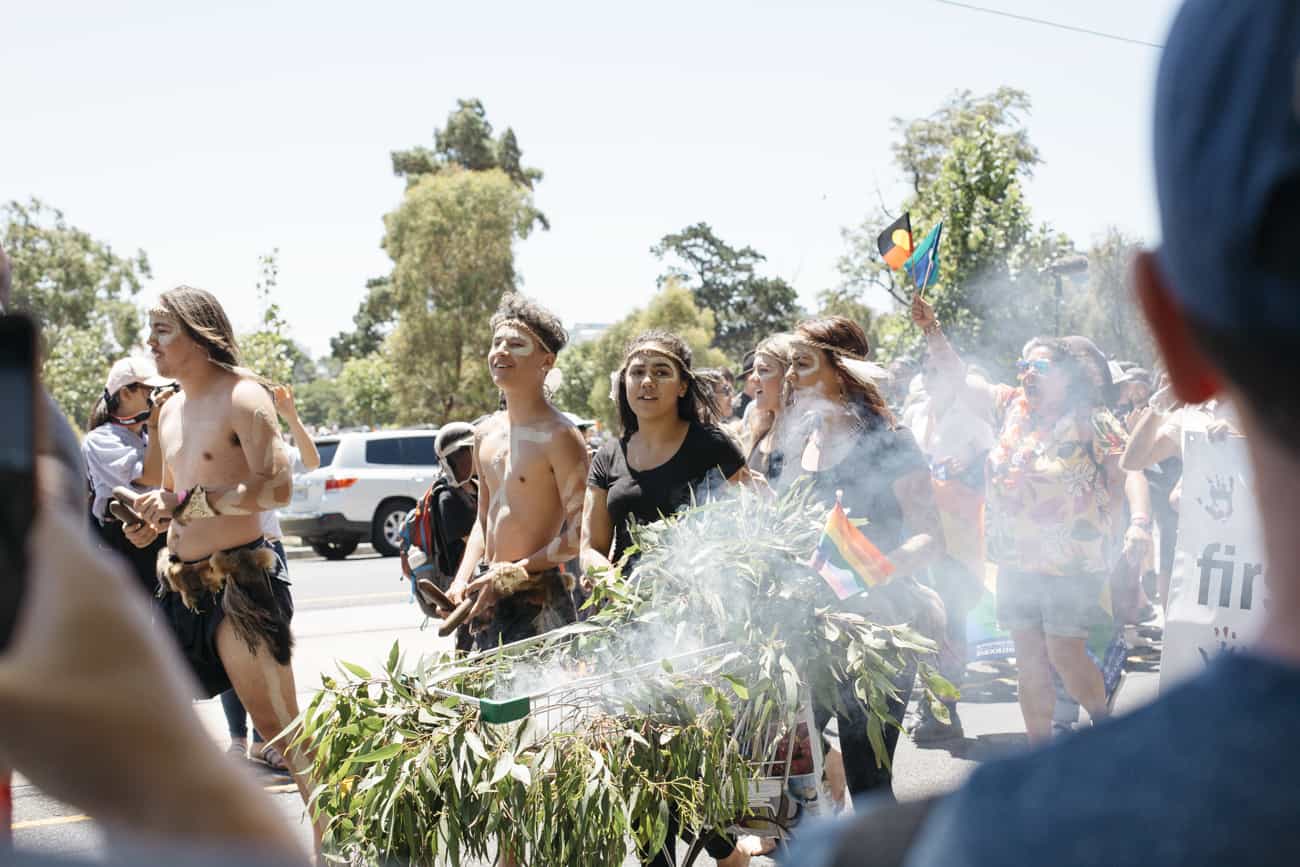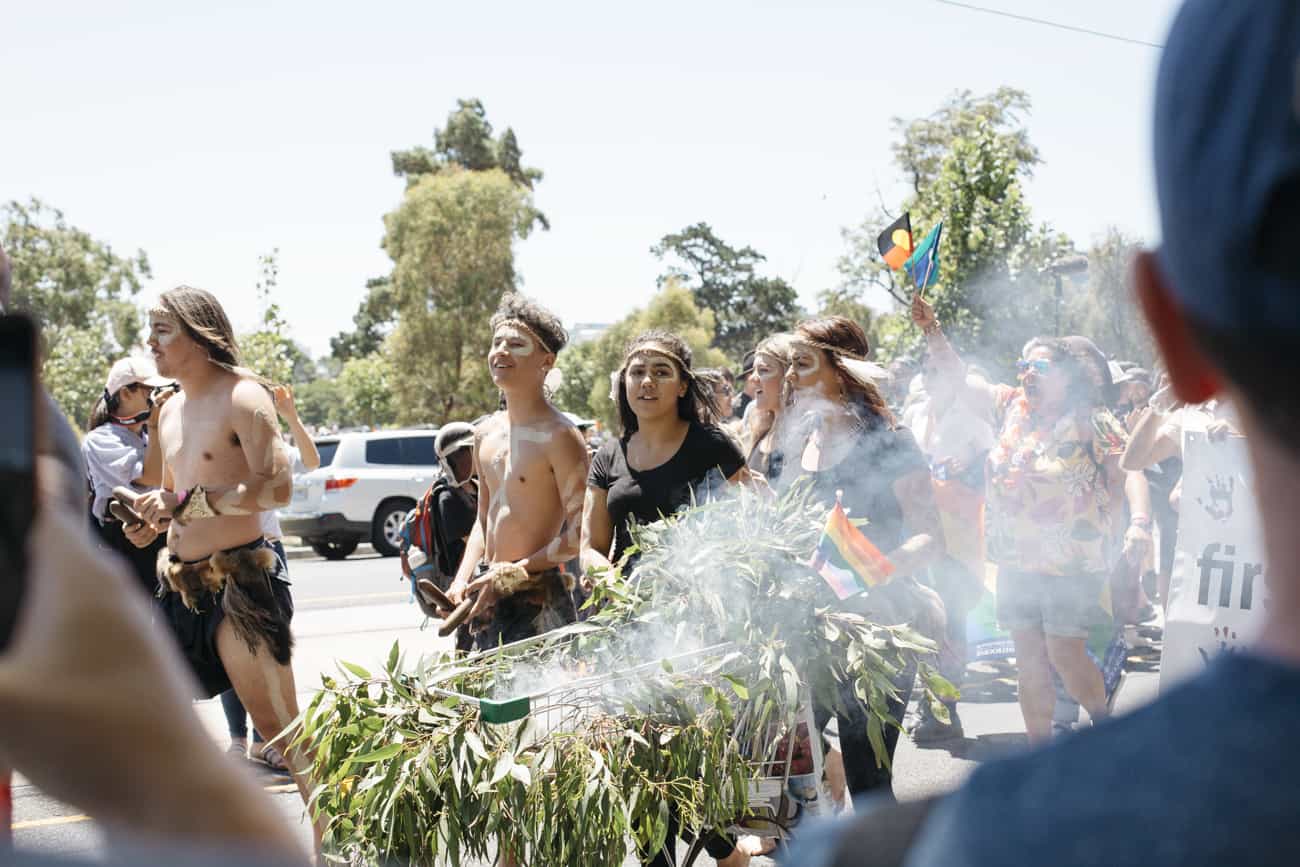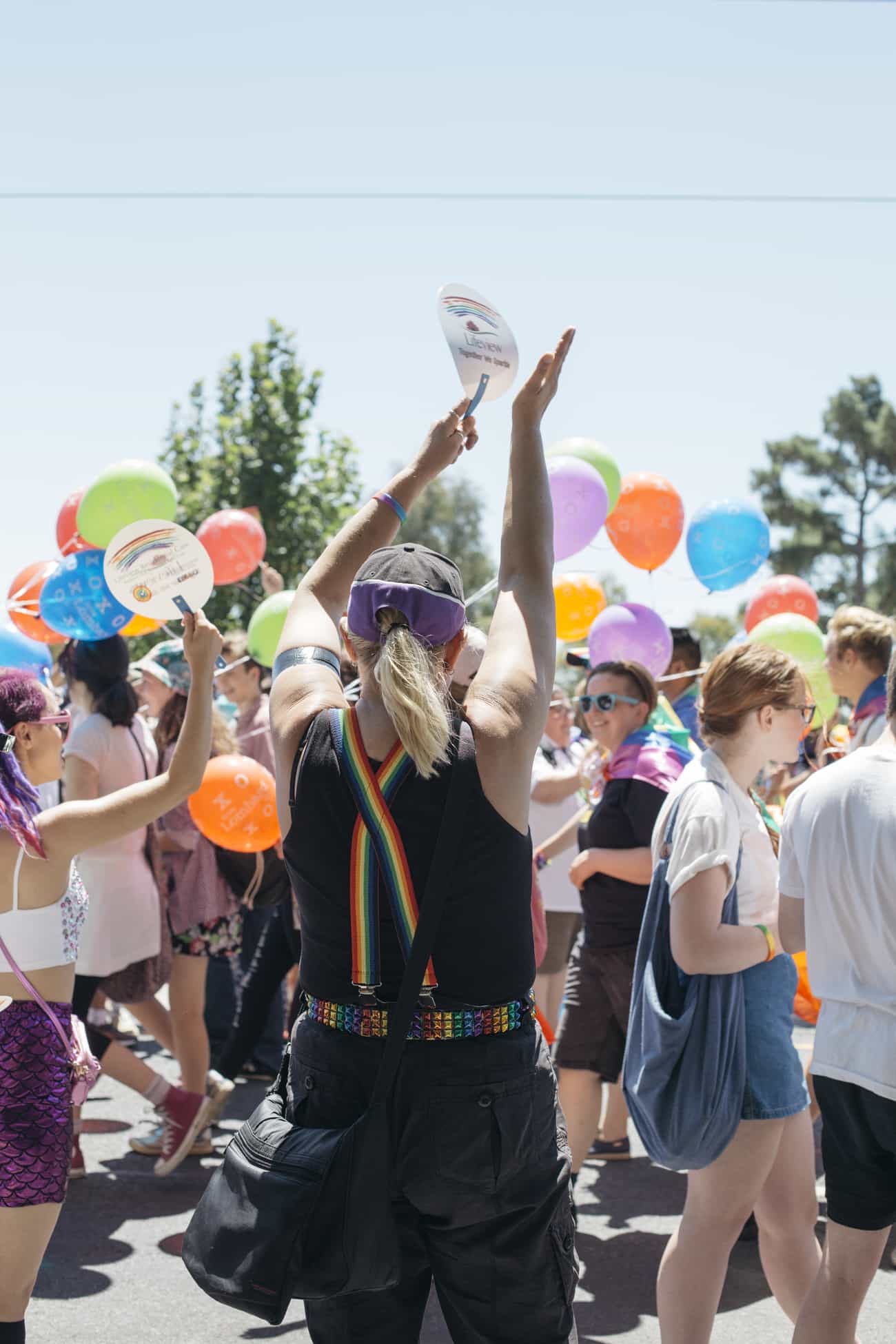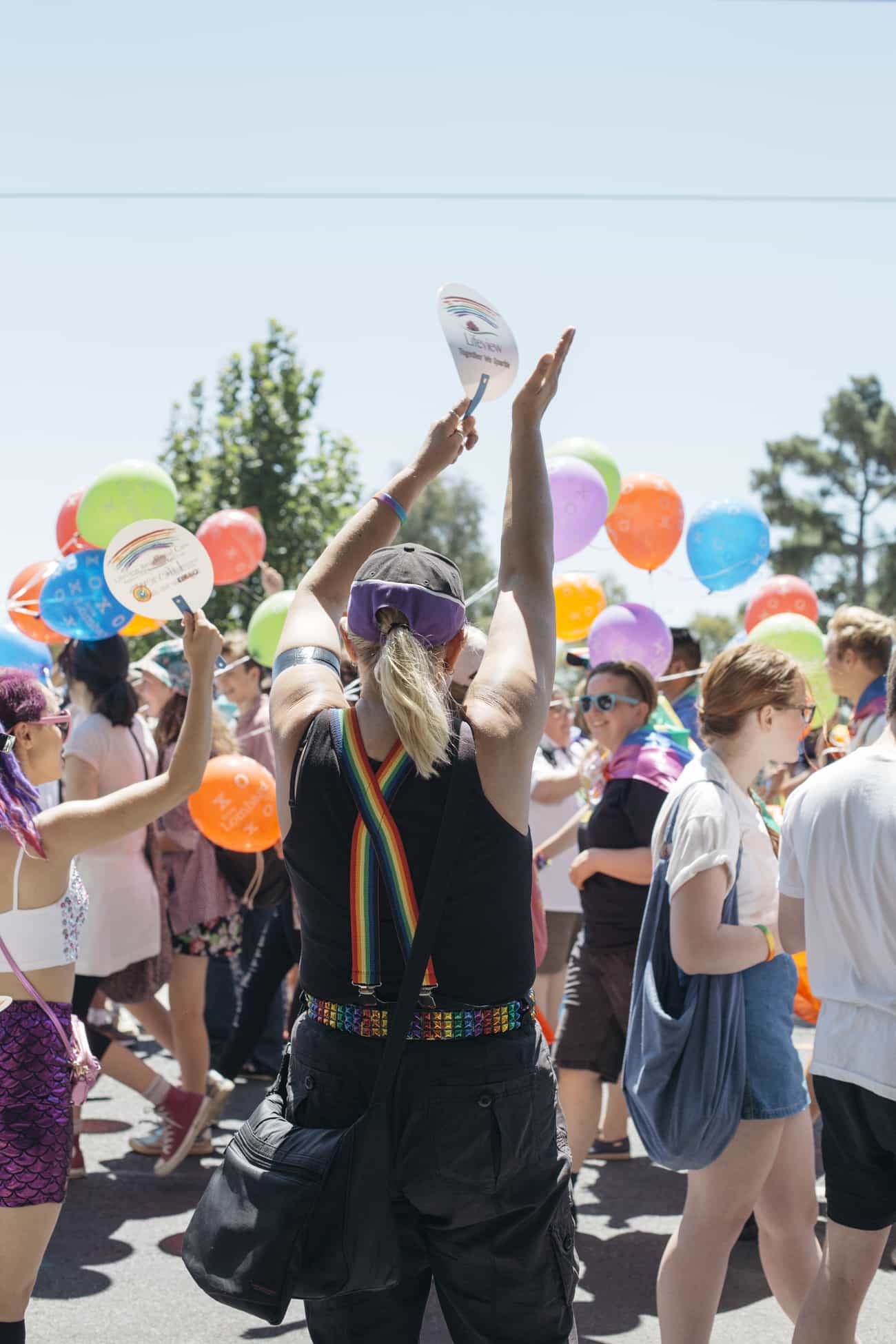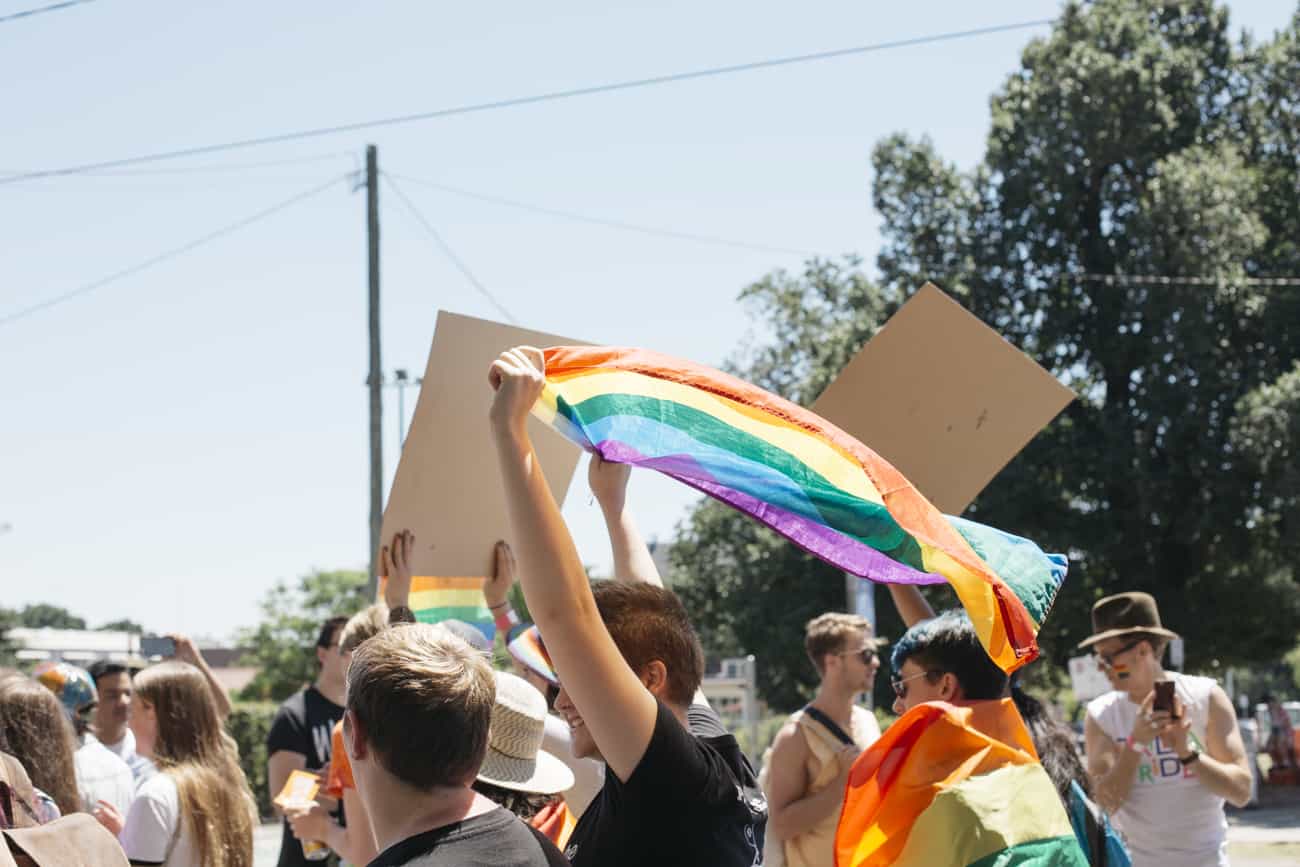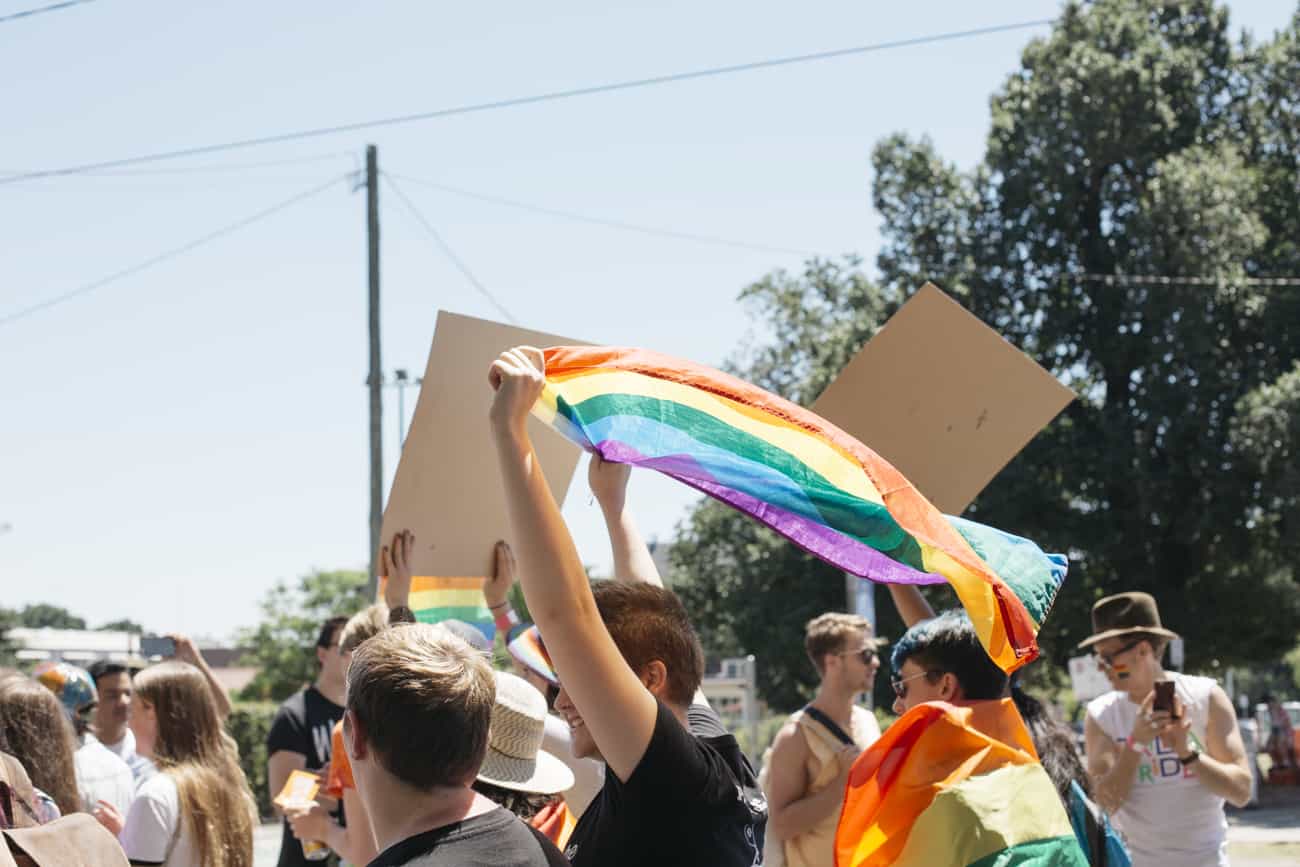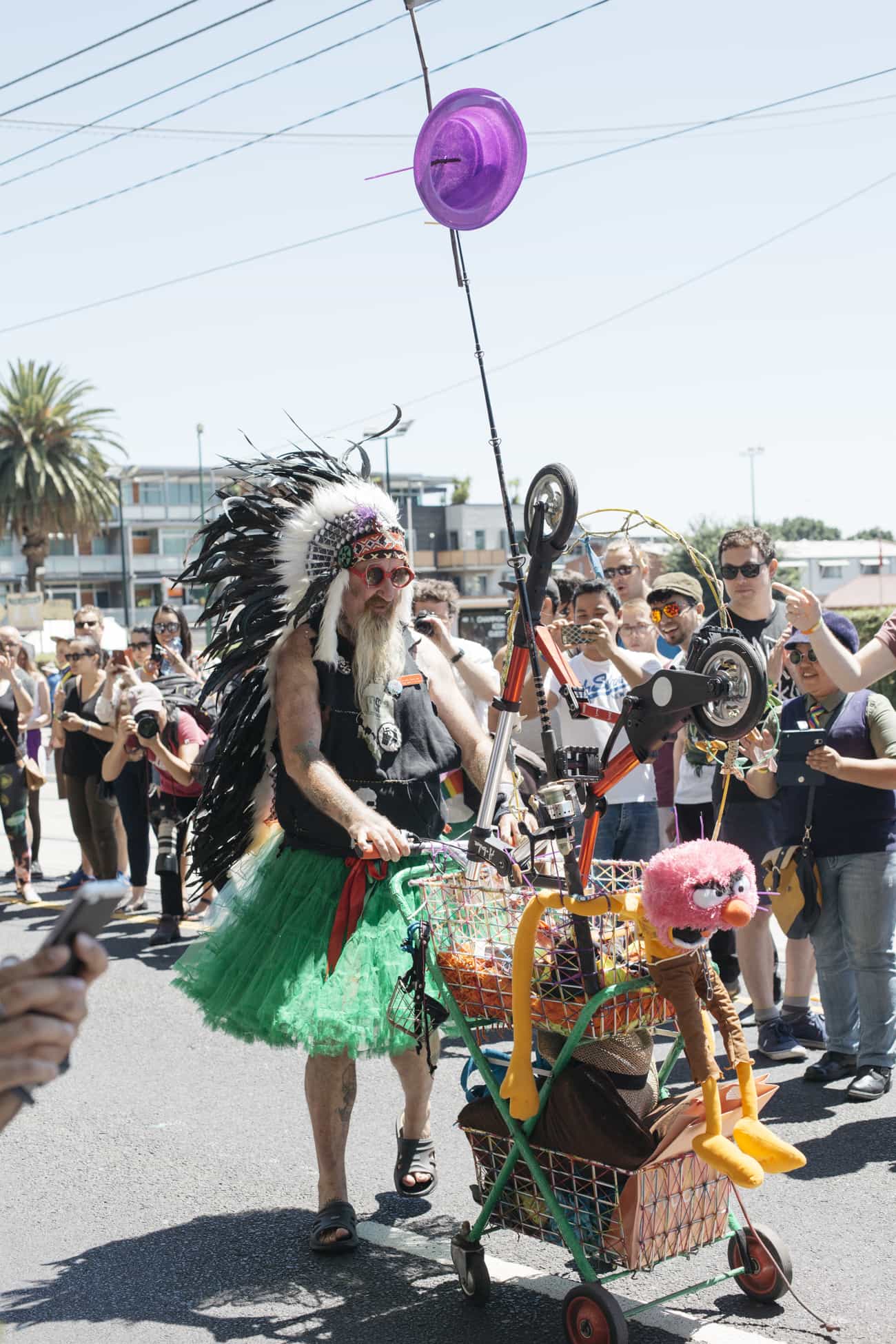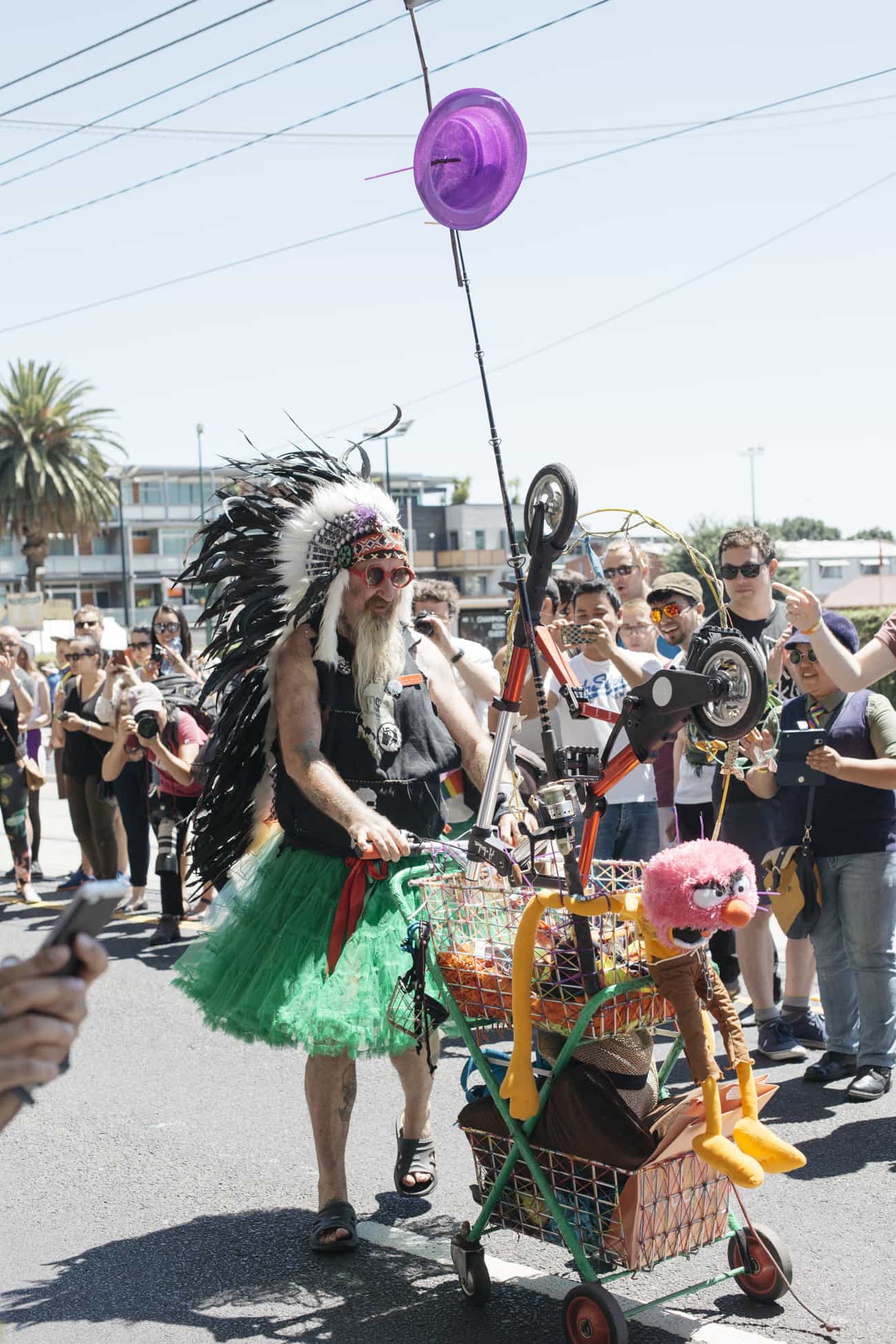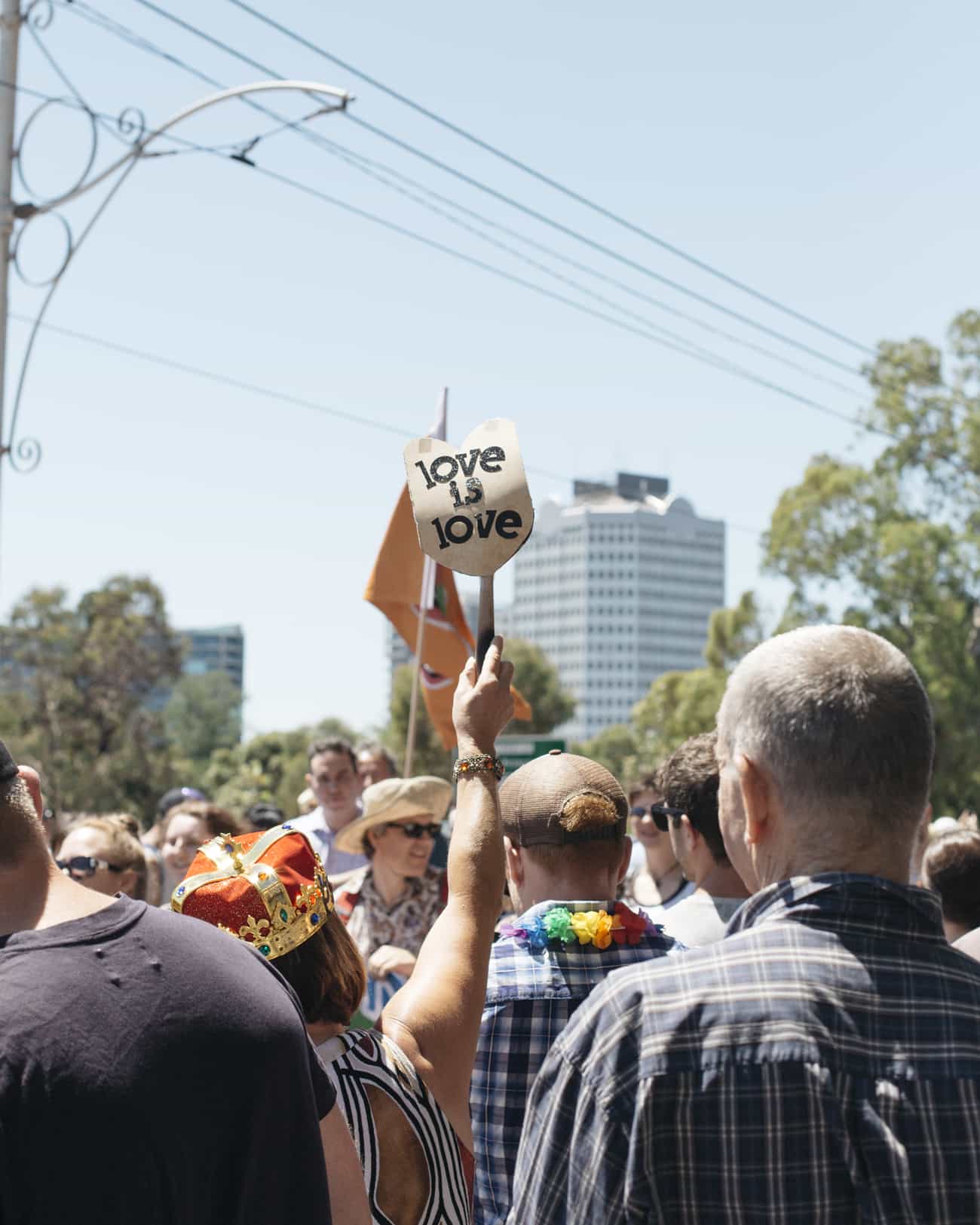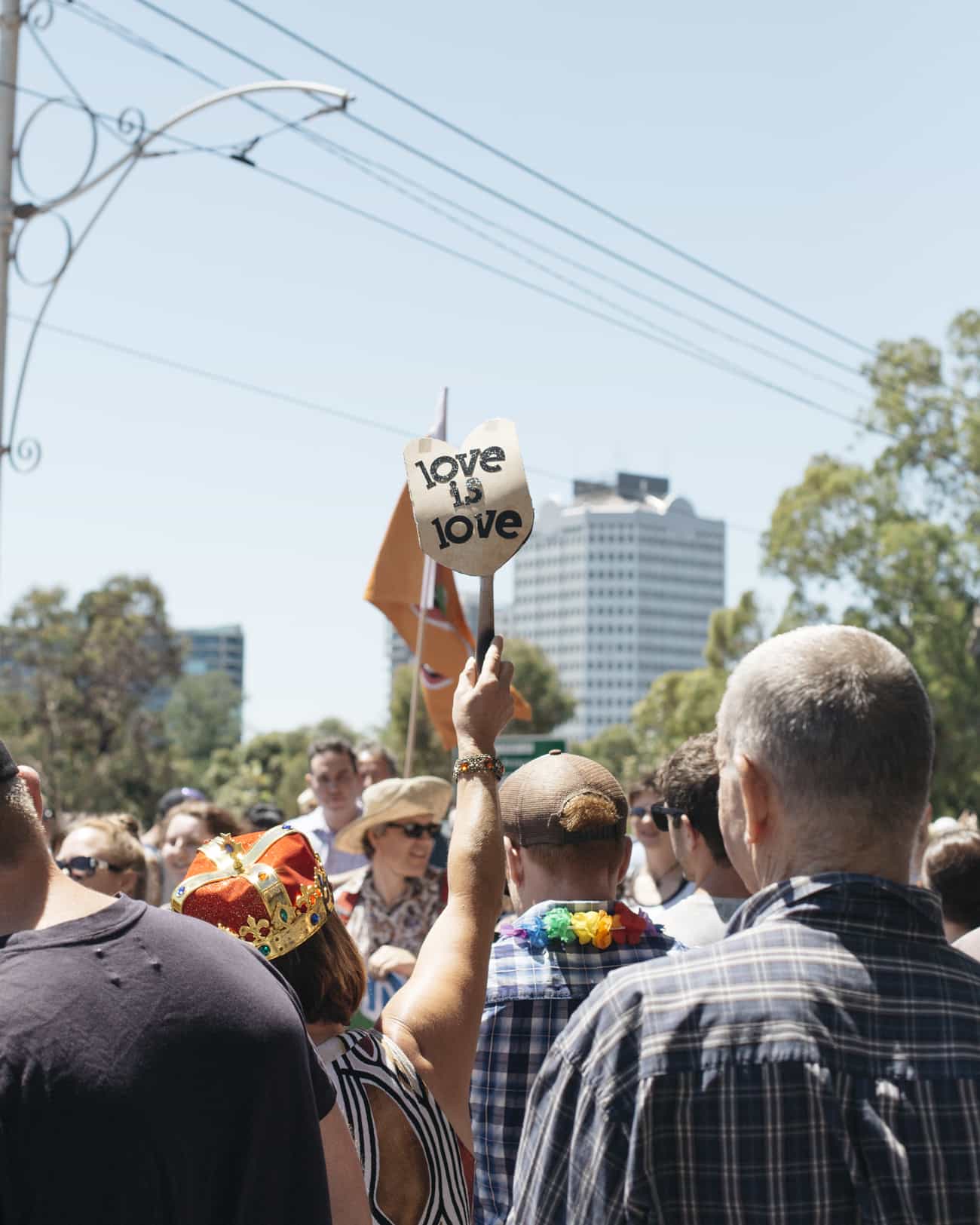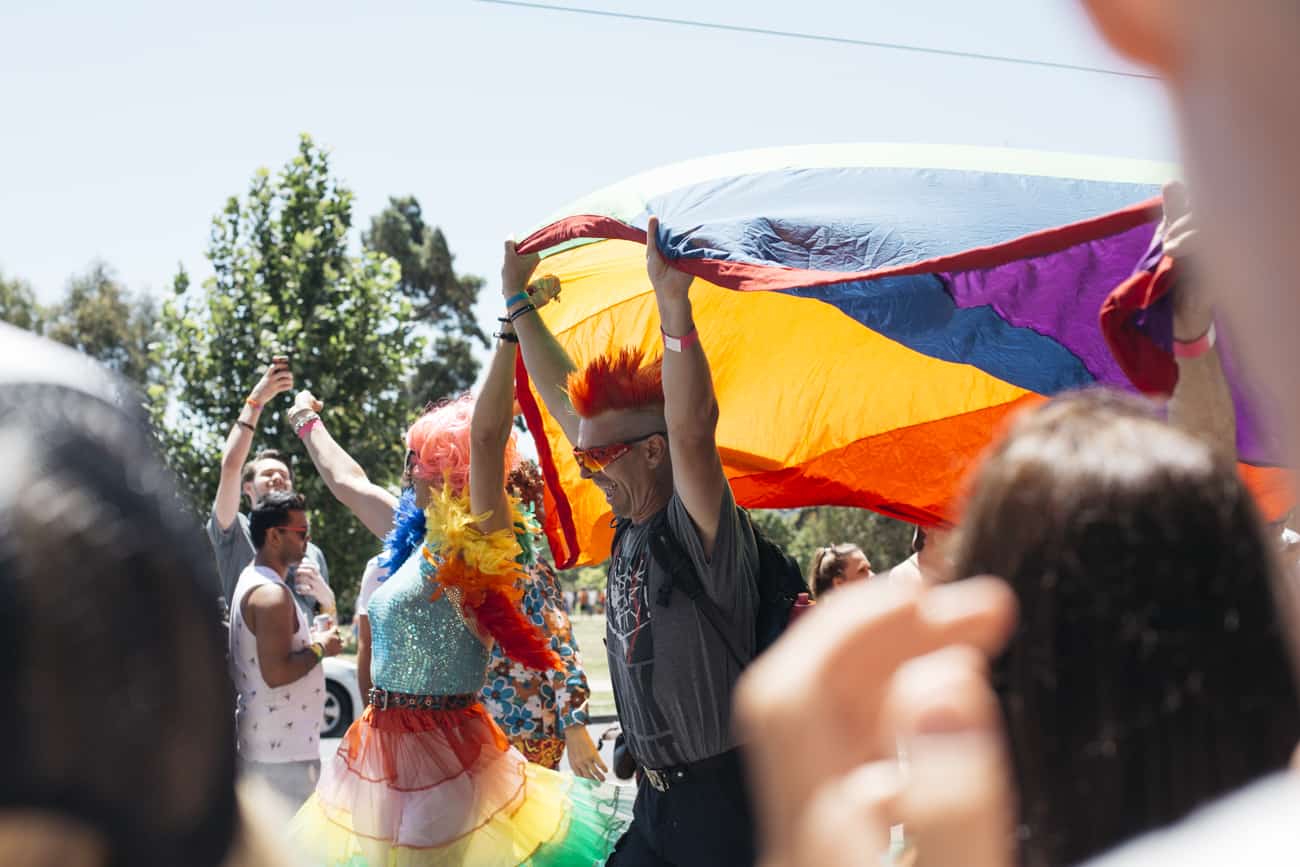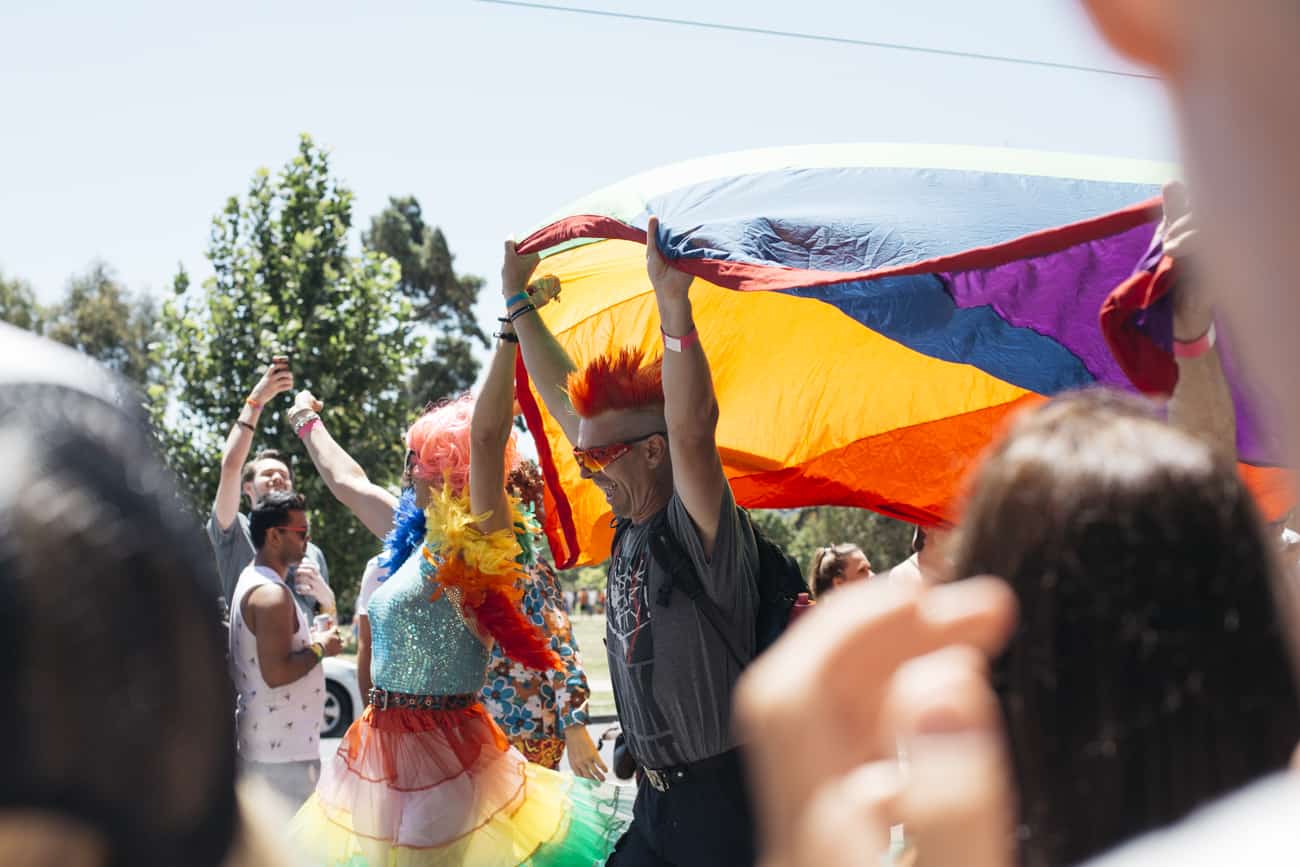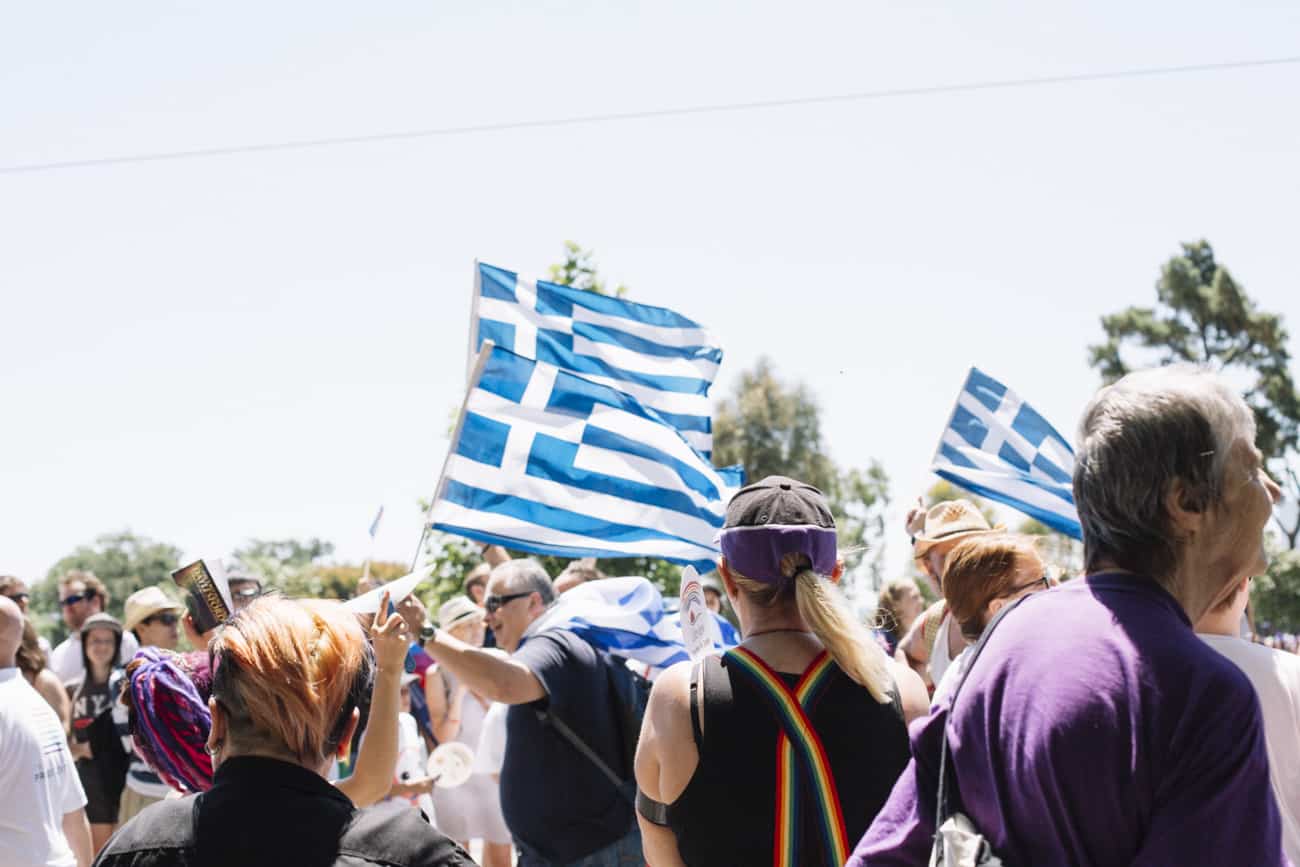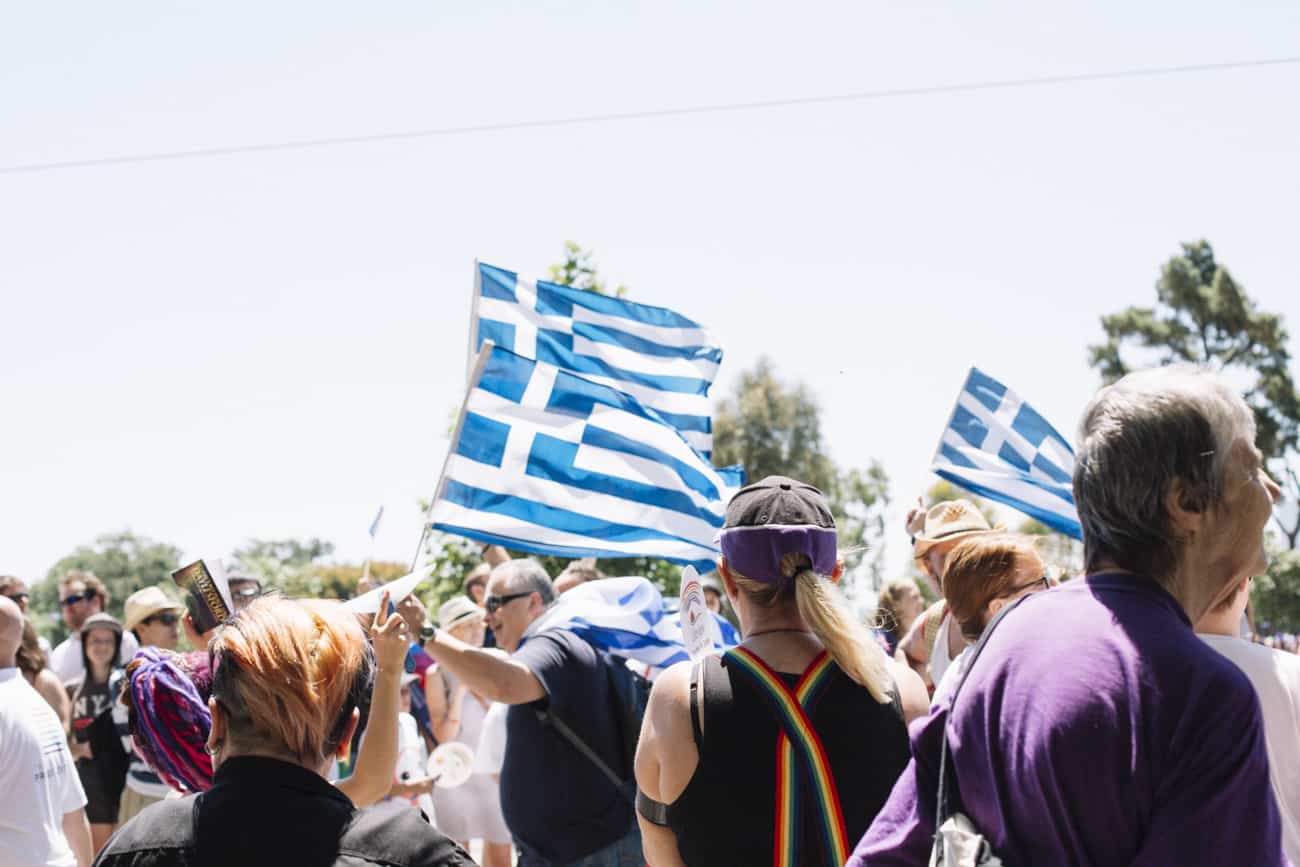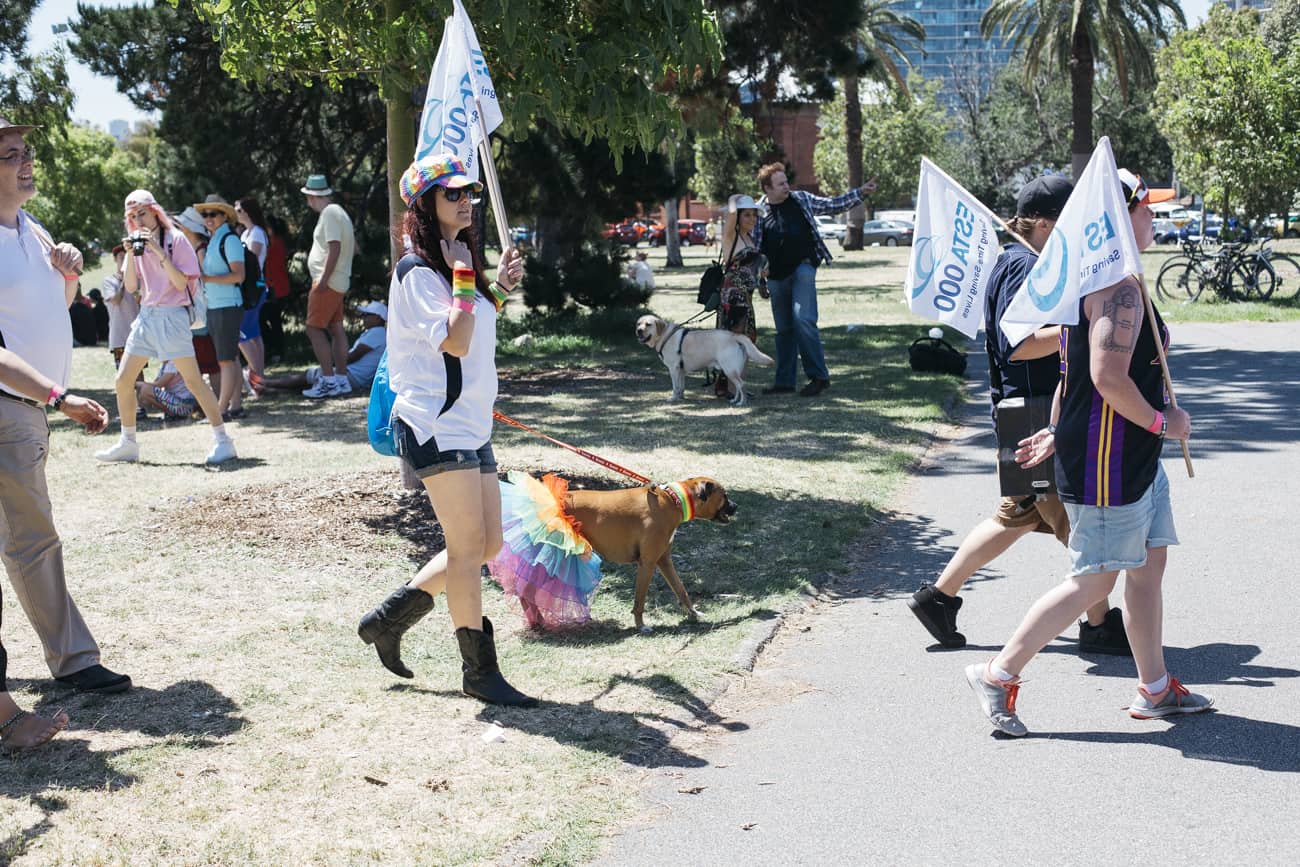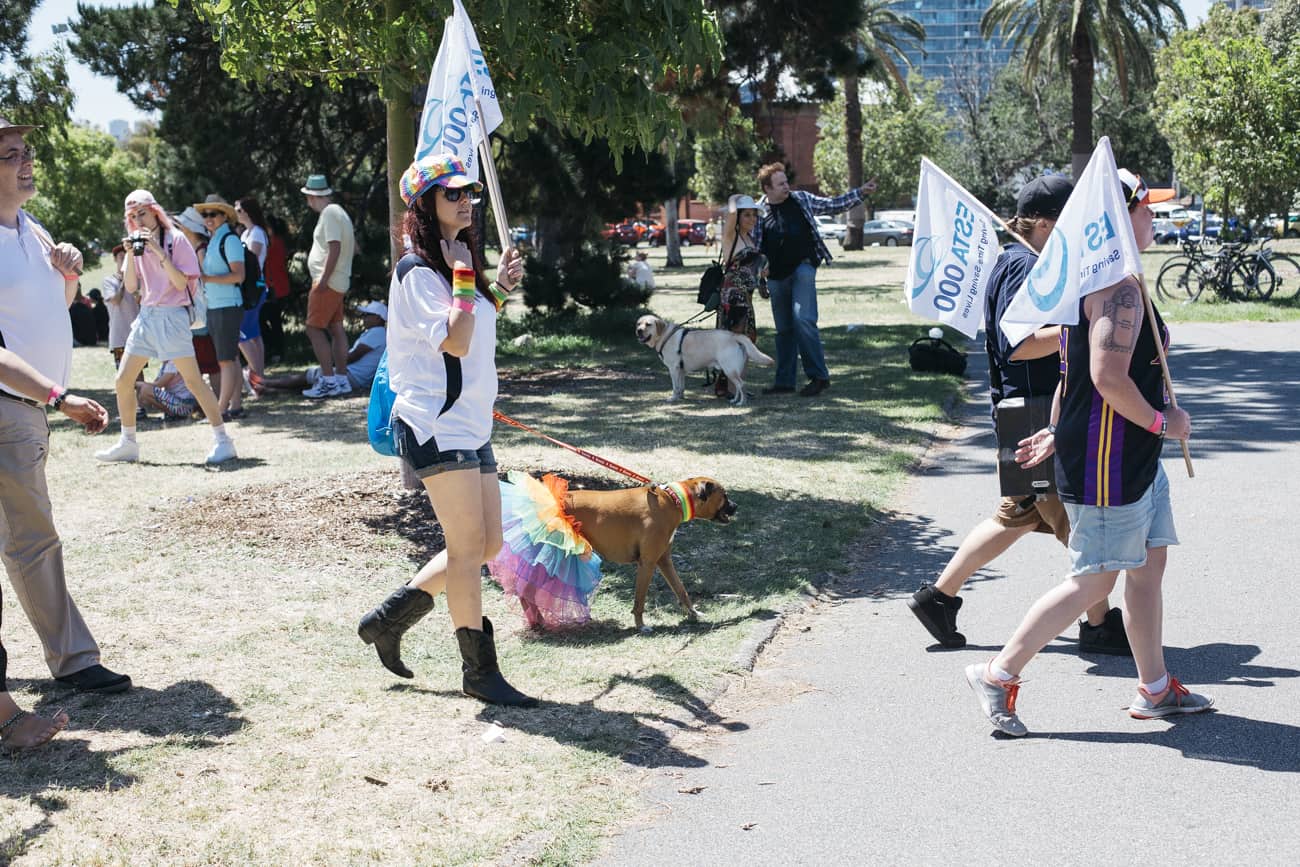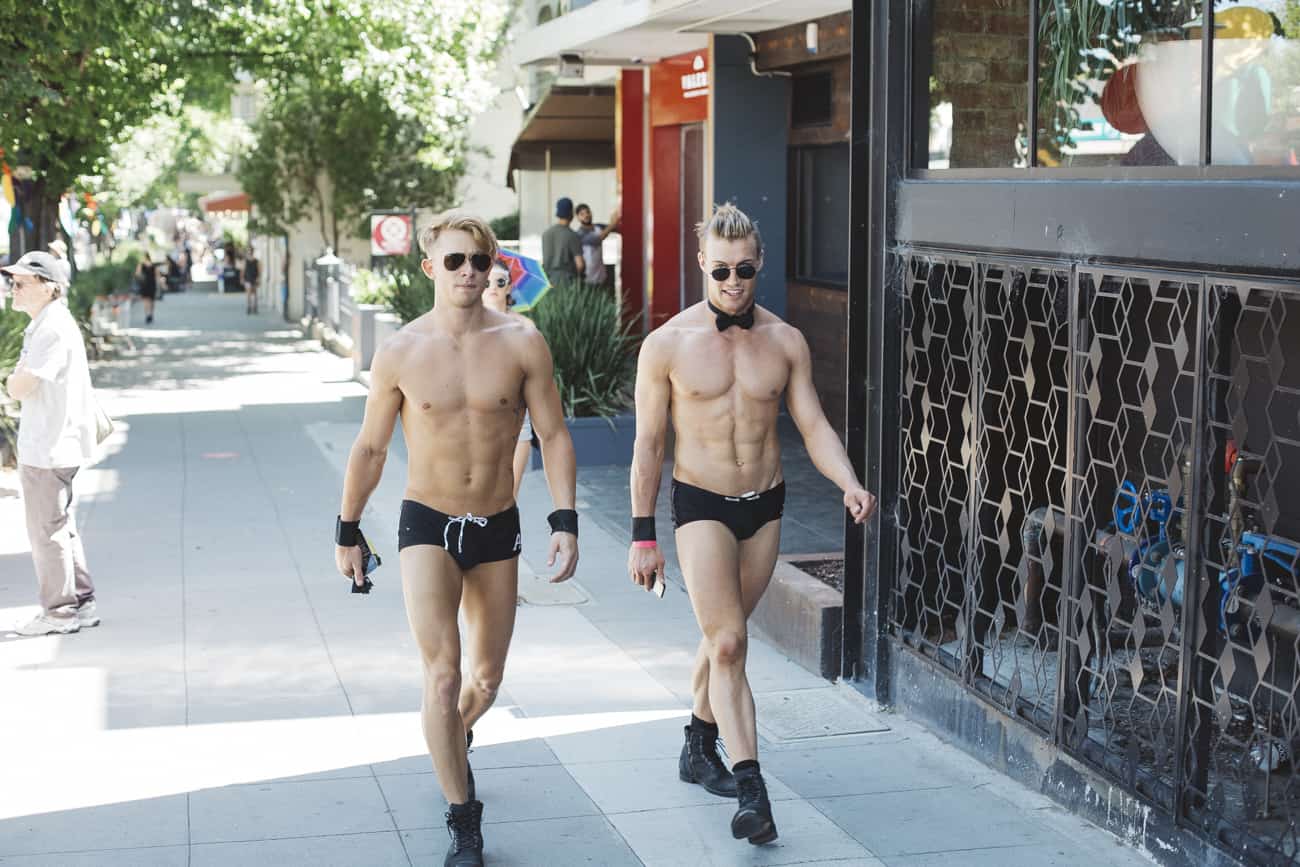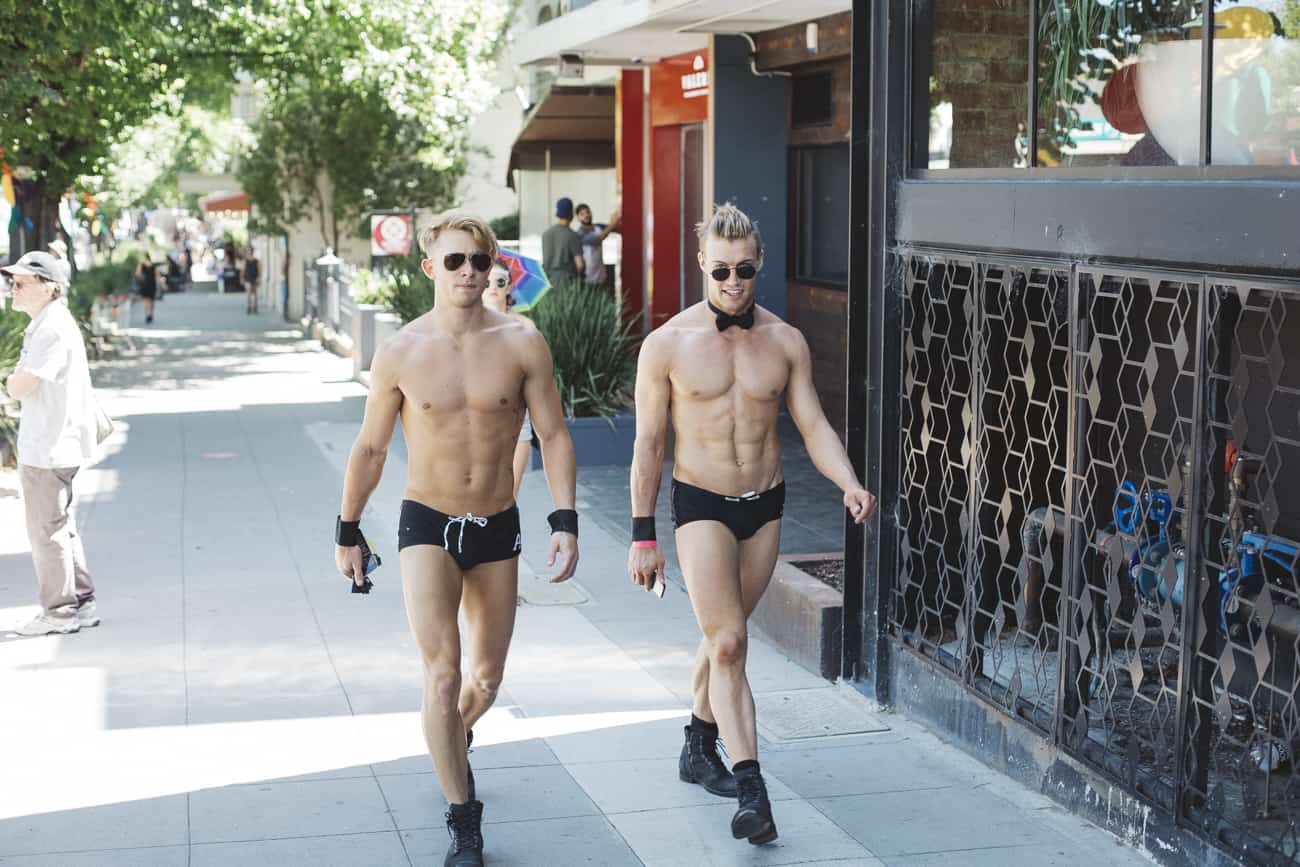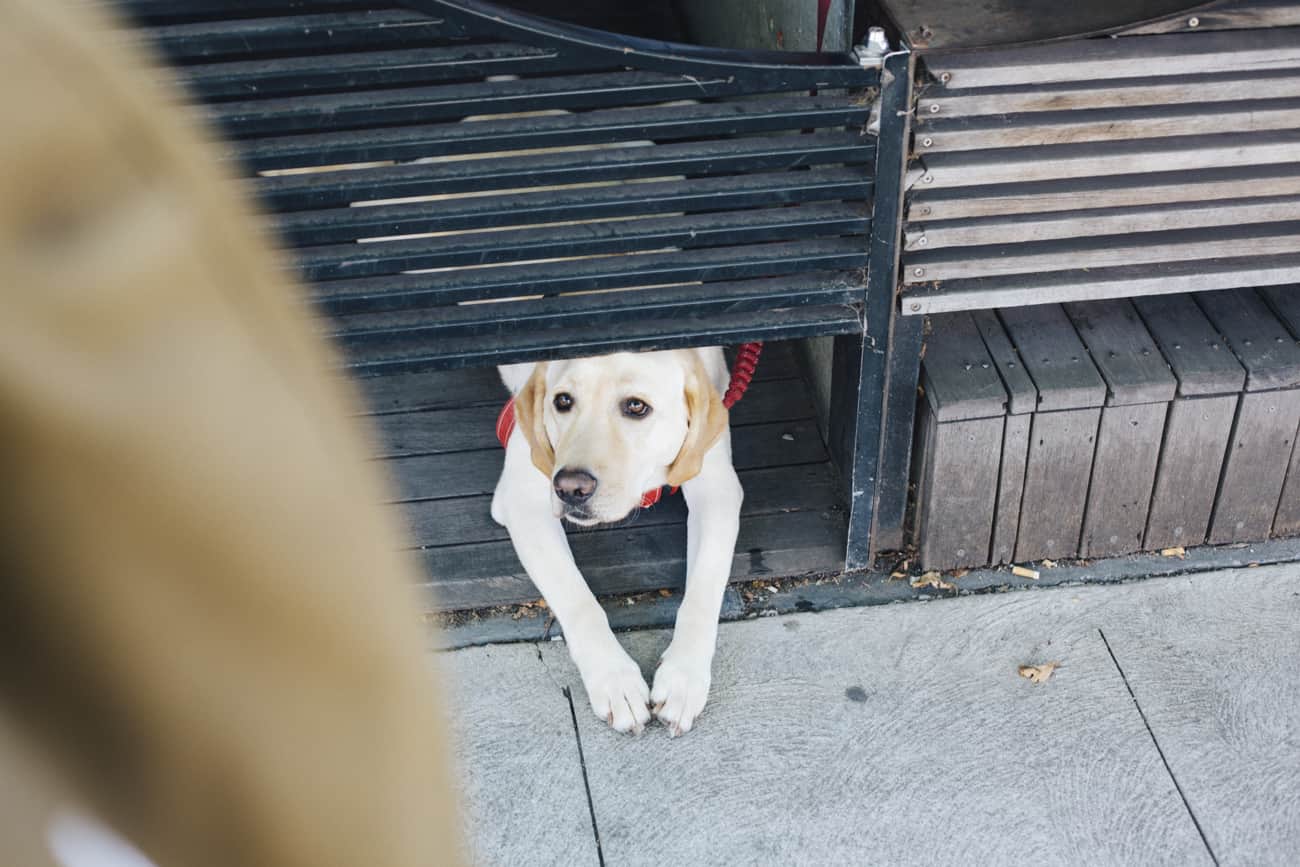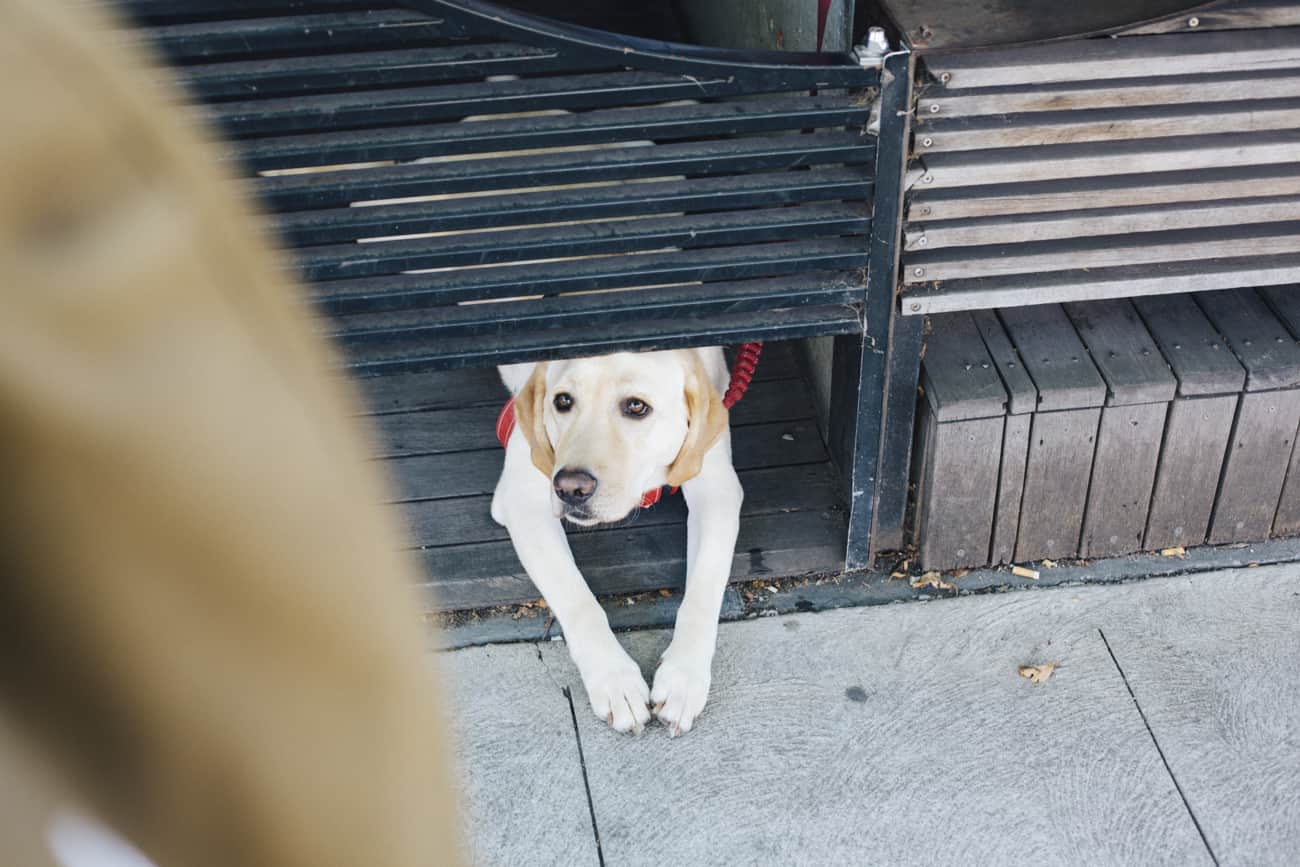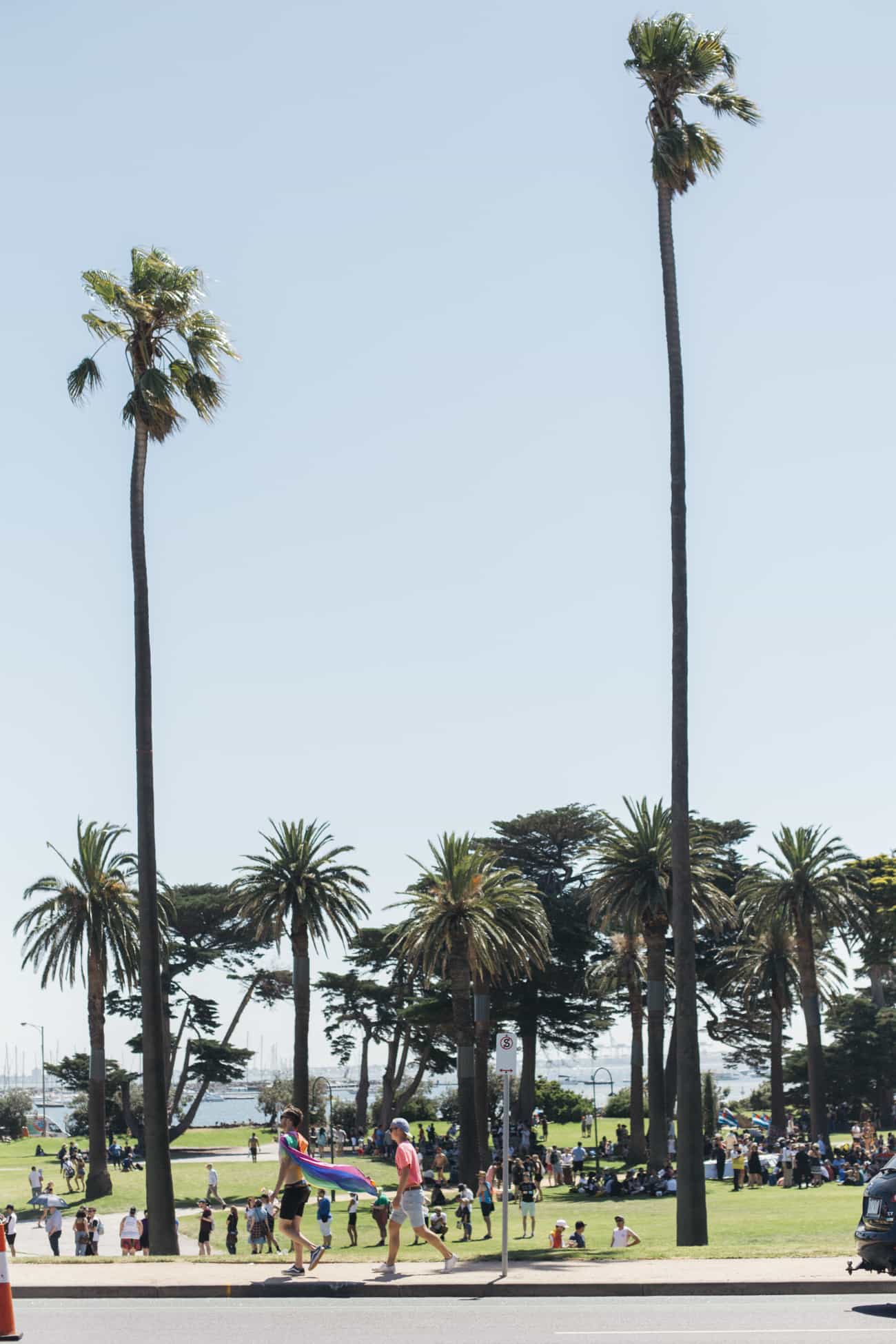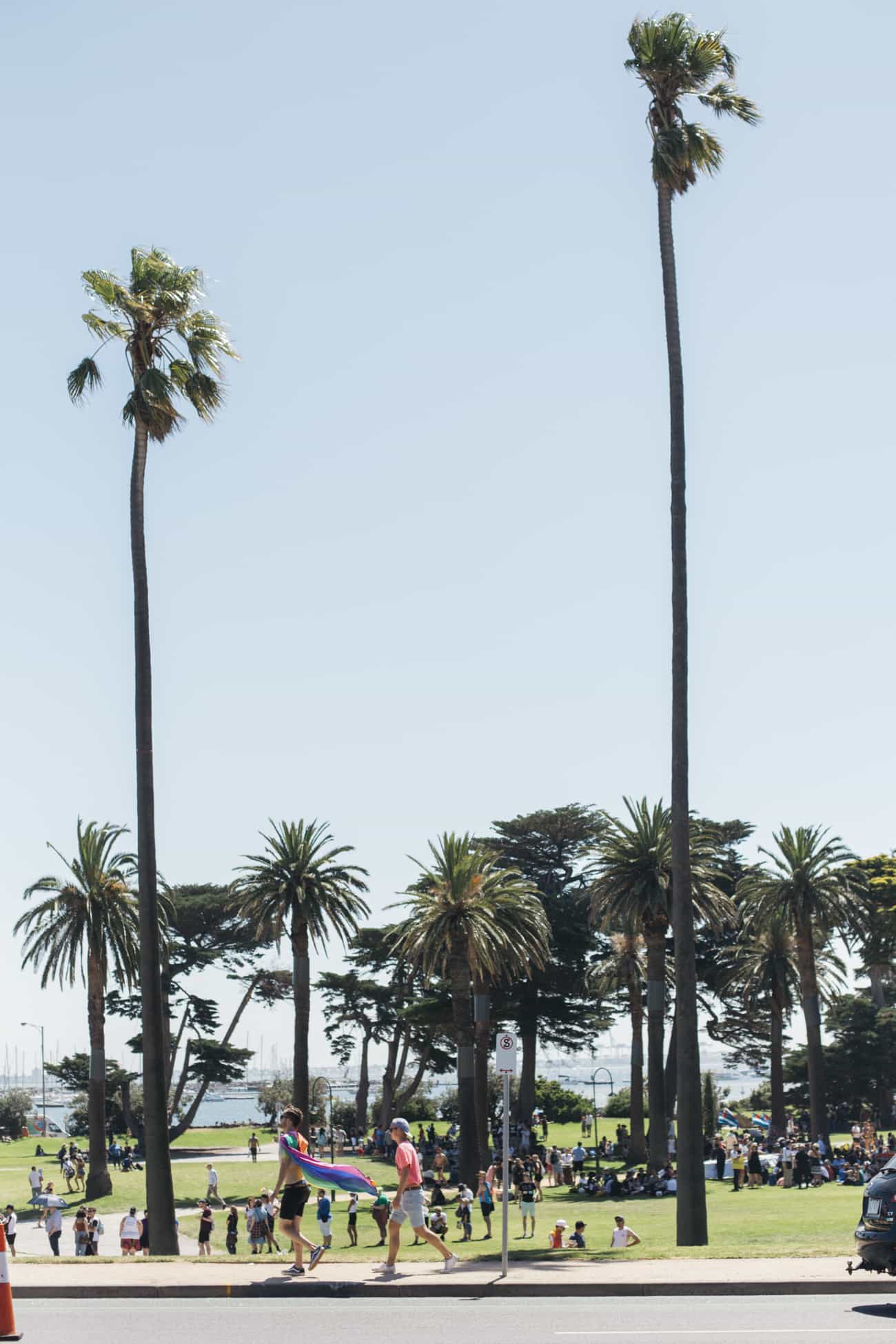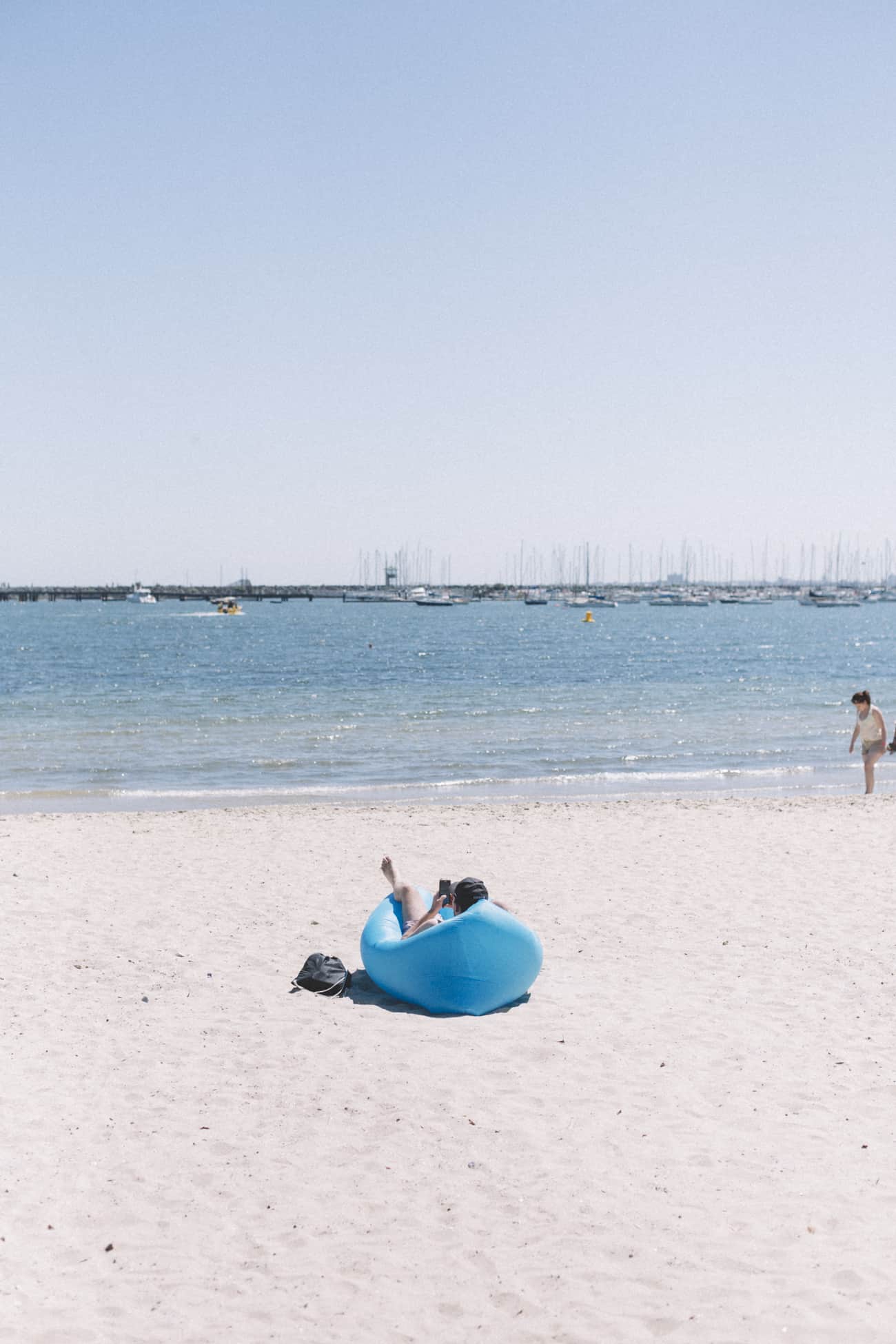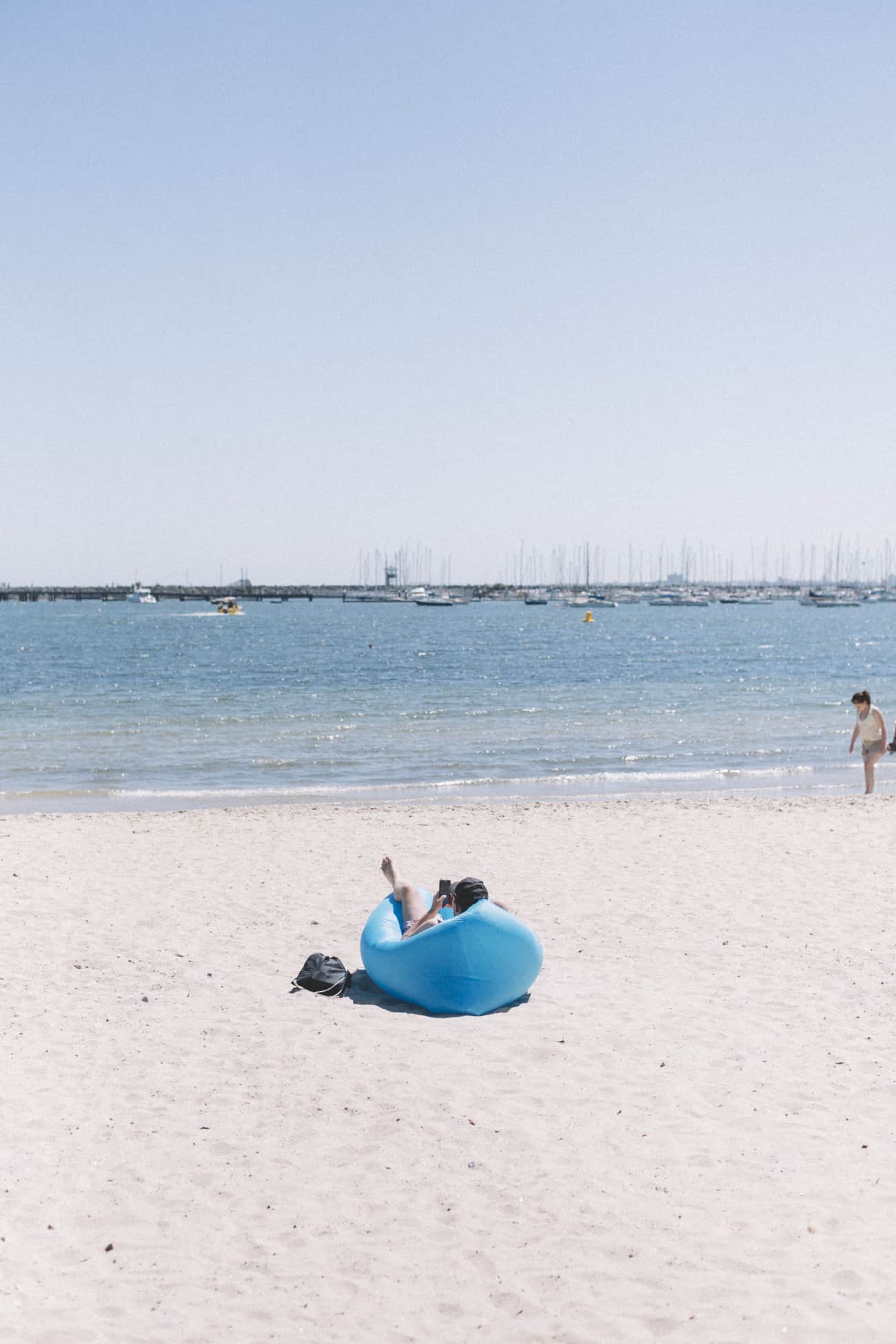 We also visited national landmarks, such as the Victoria State Library. That central dome part is spectacular.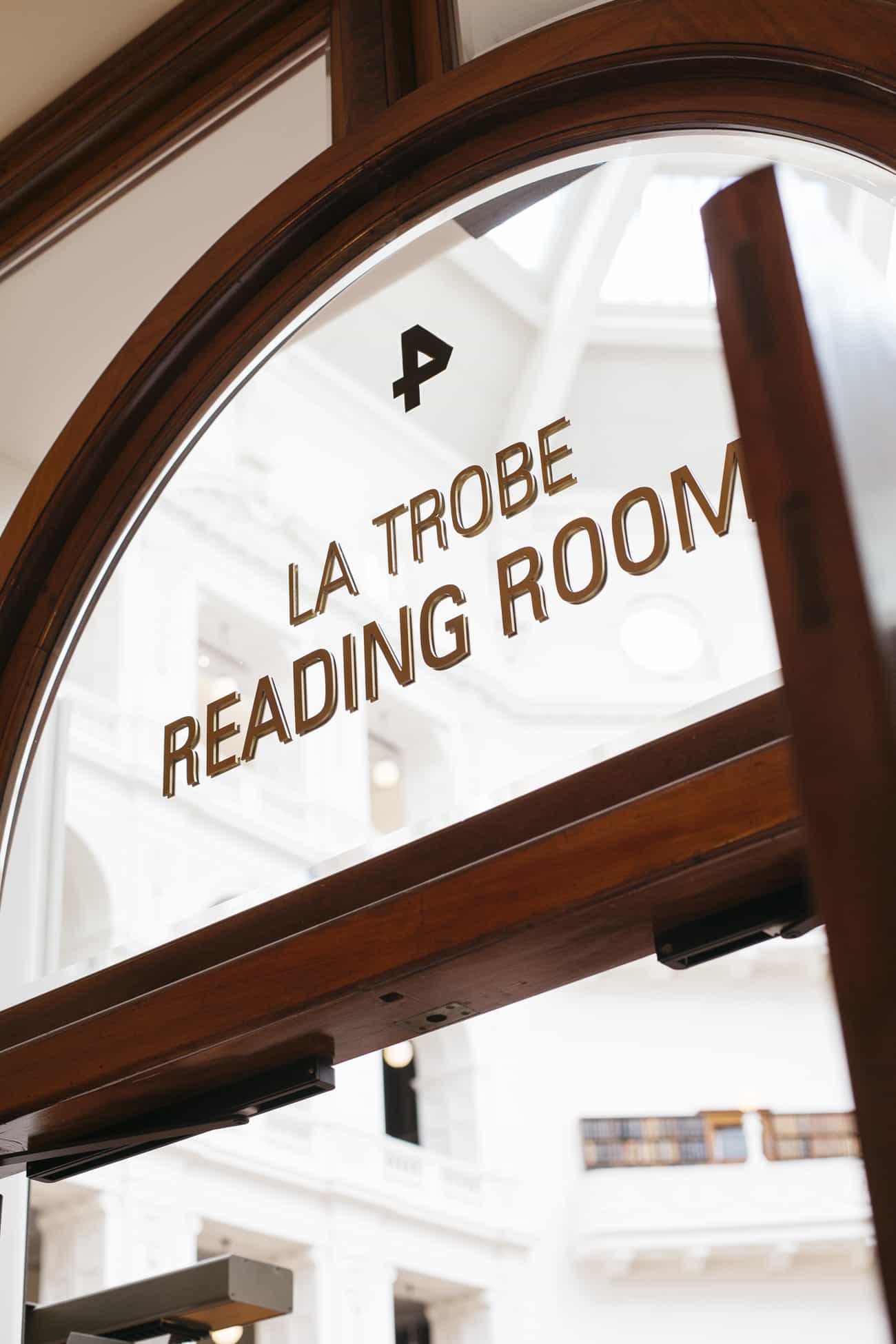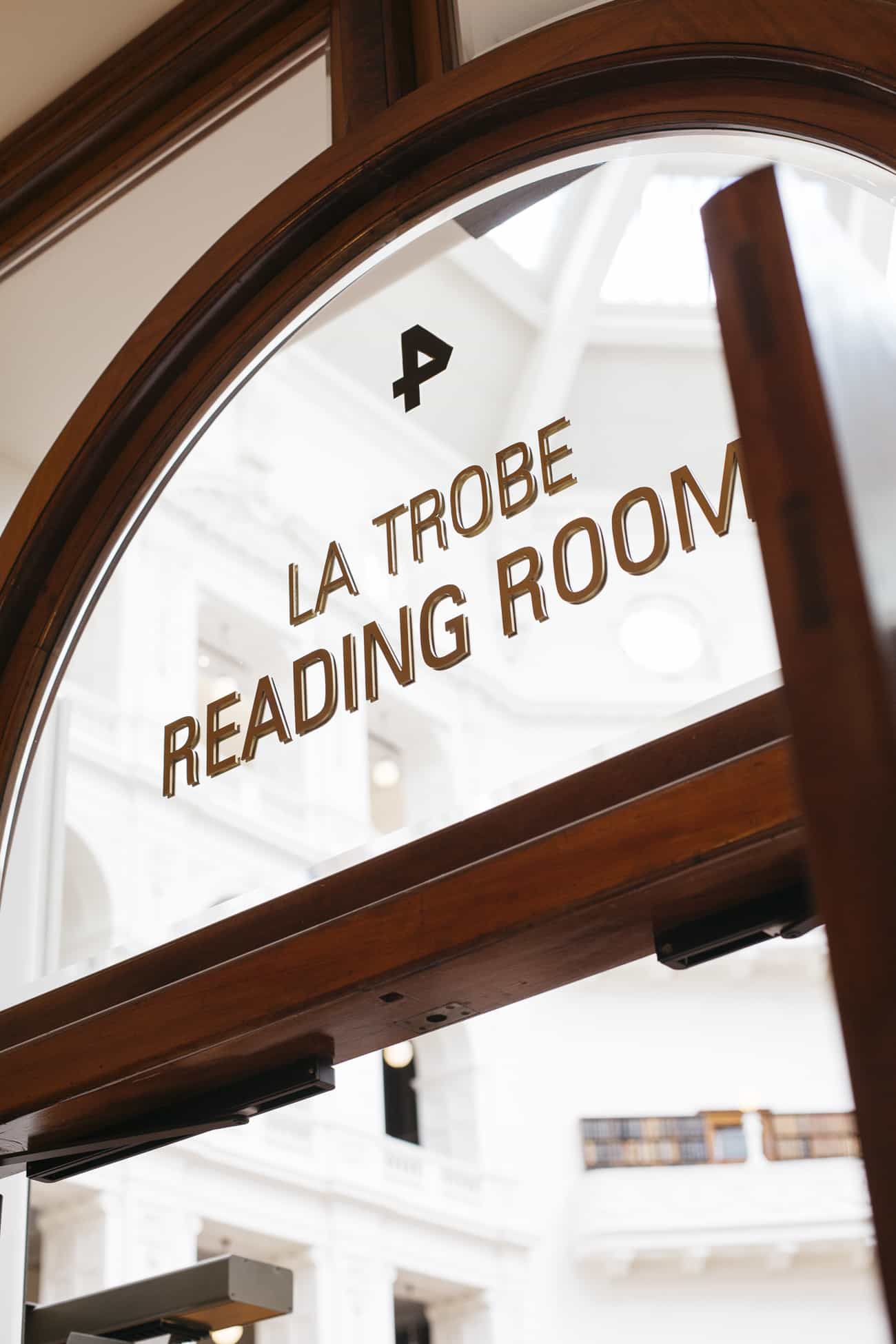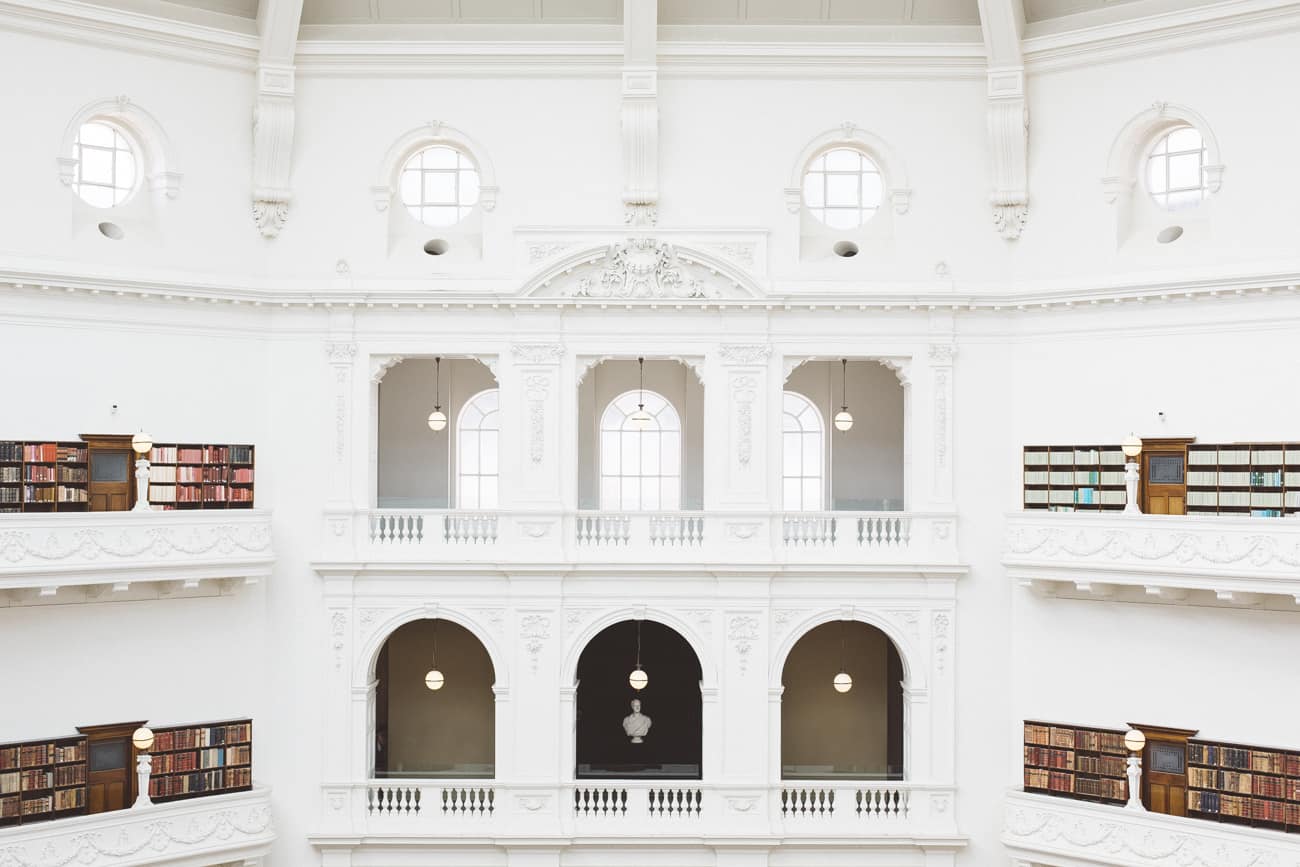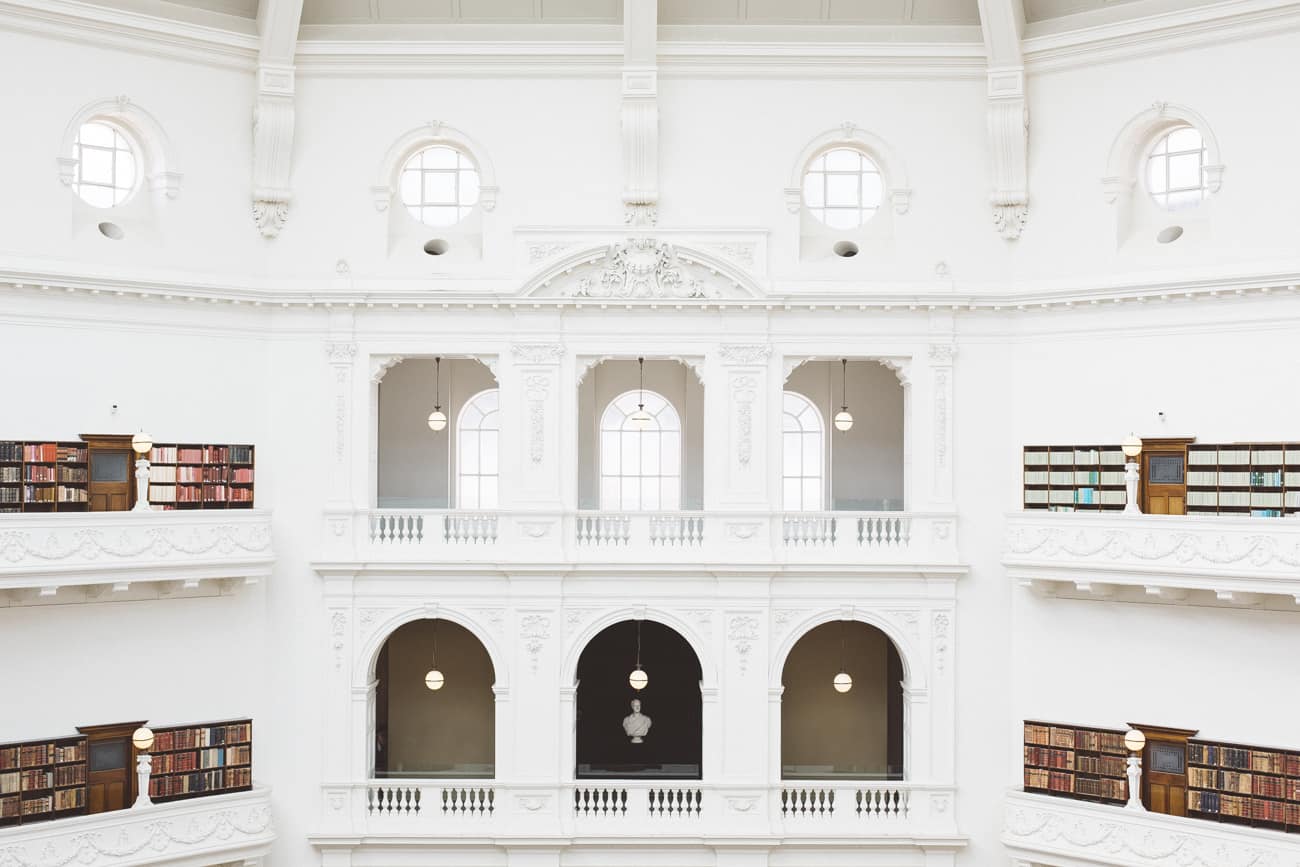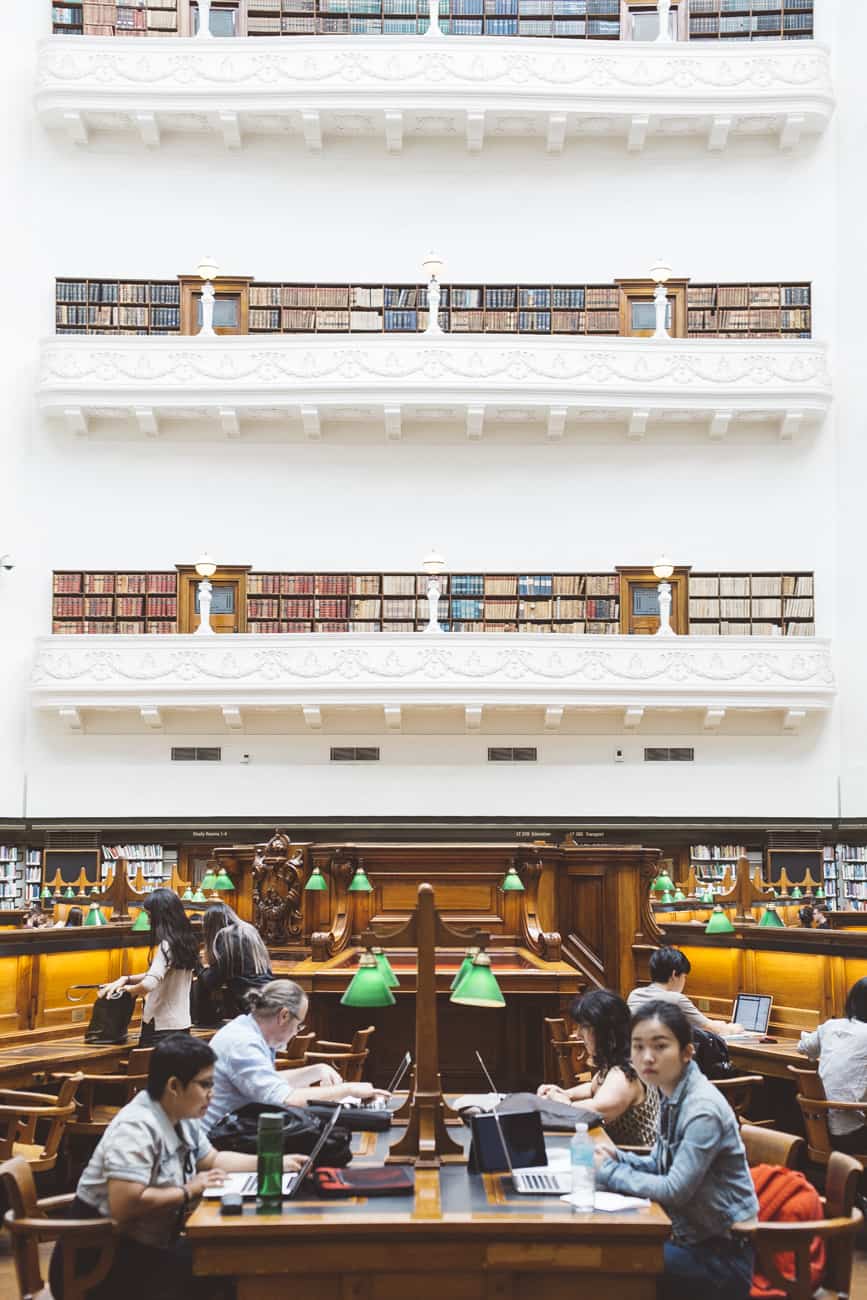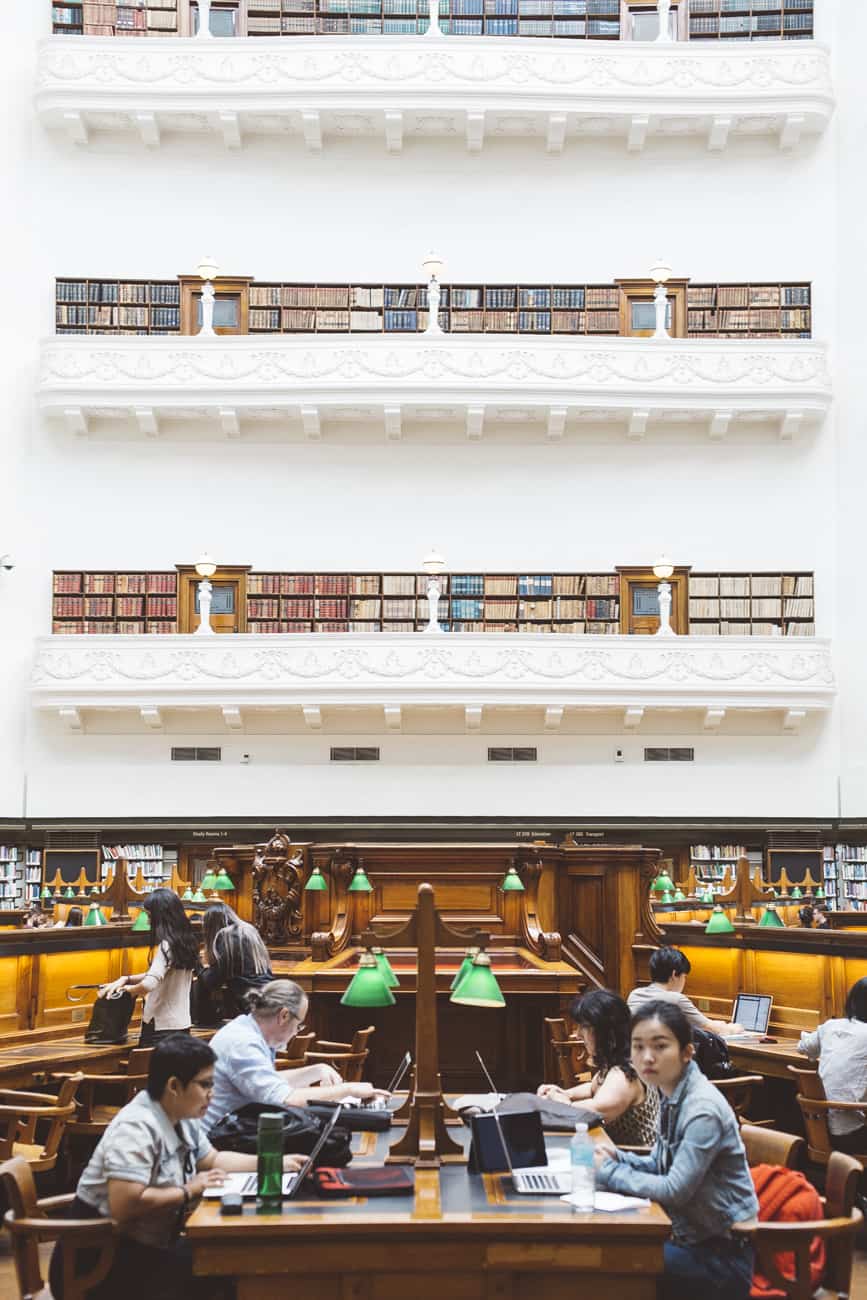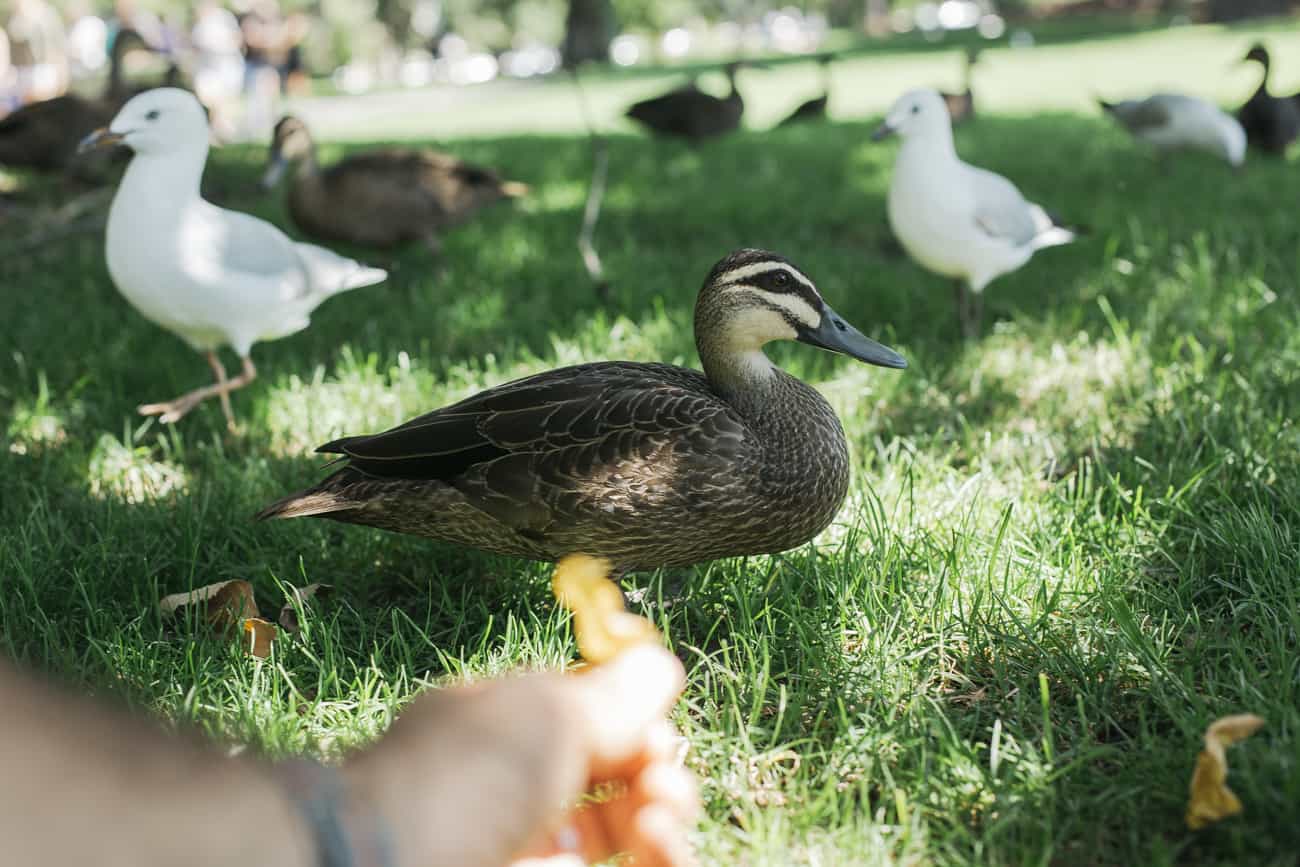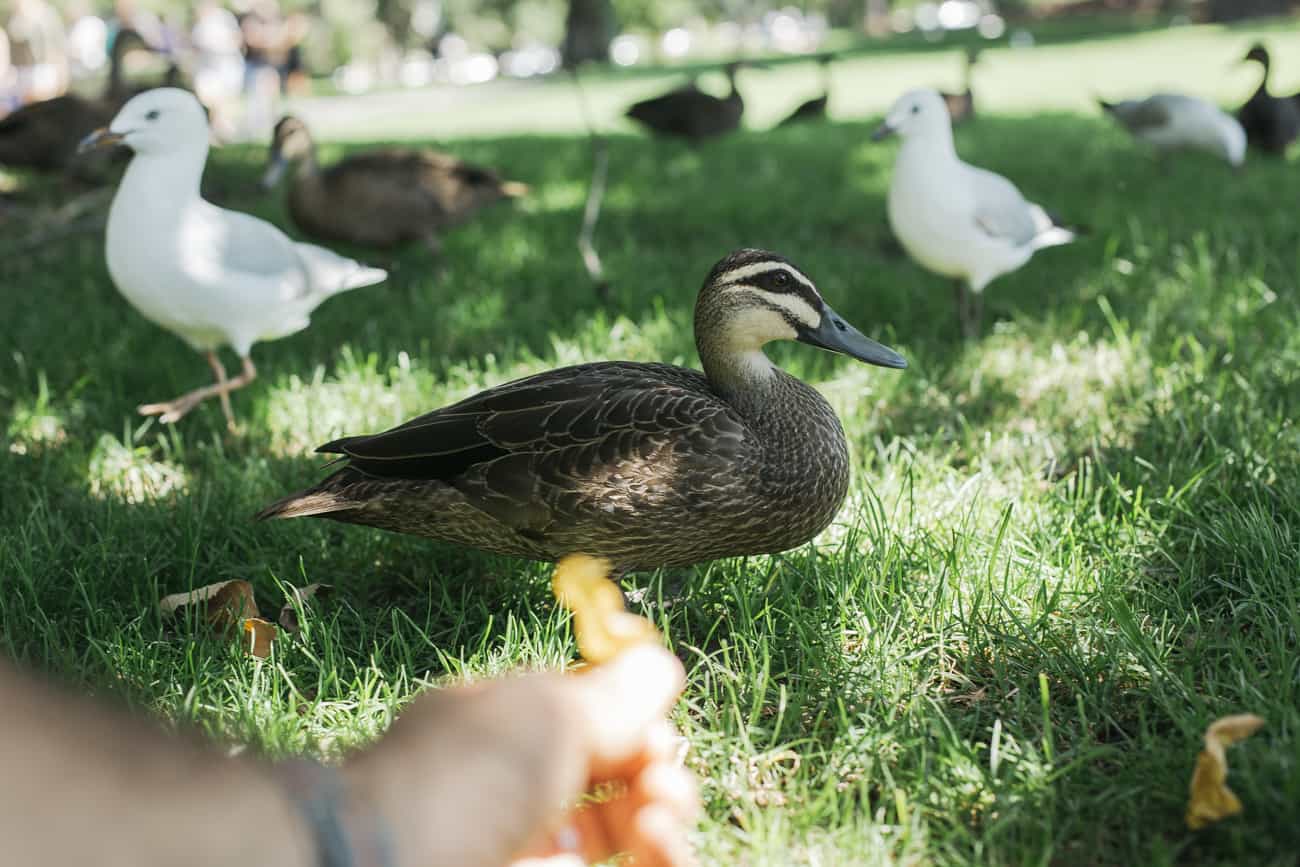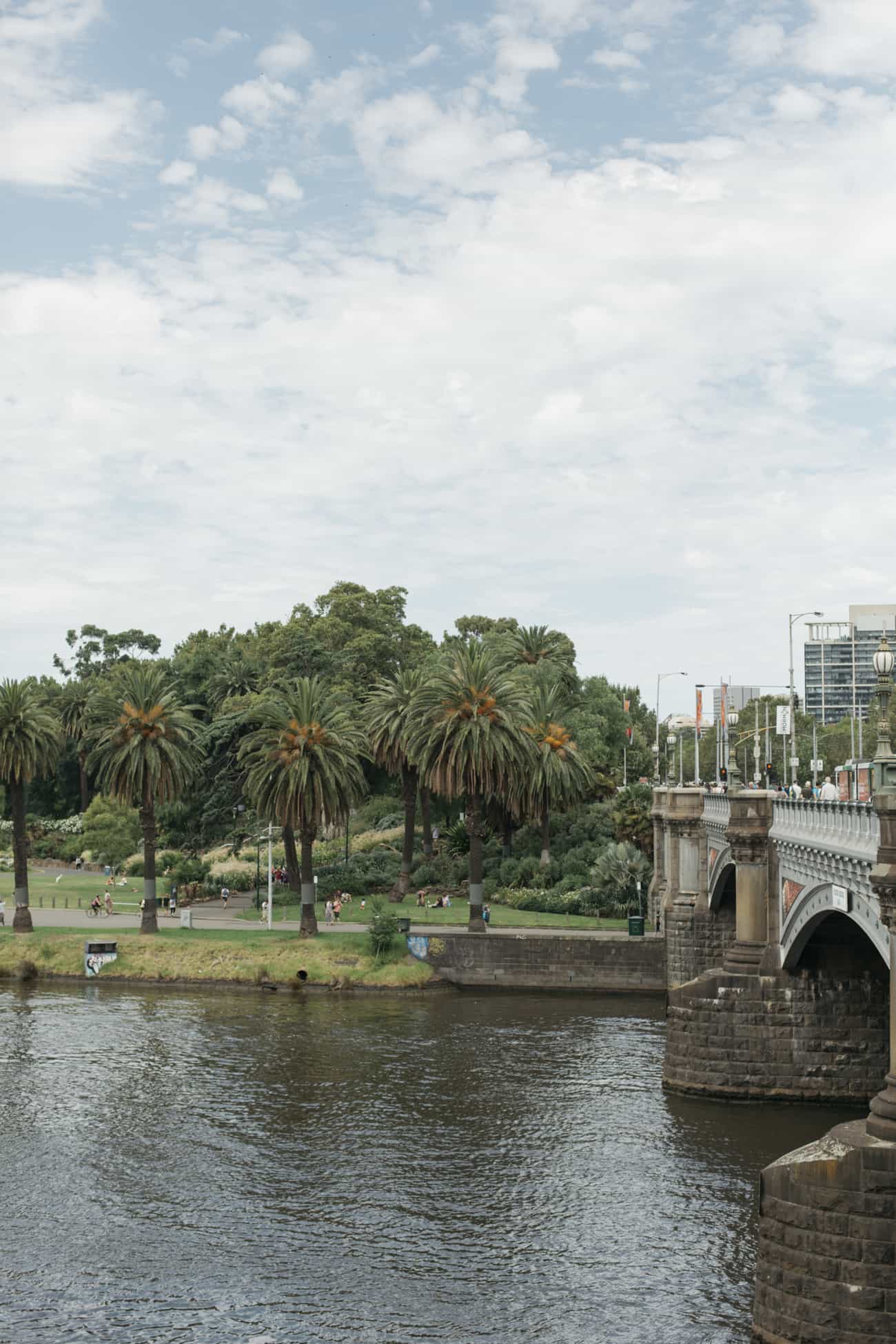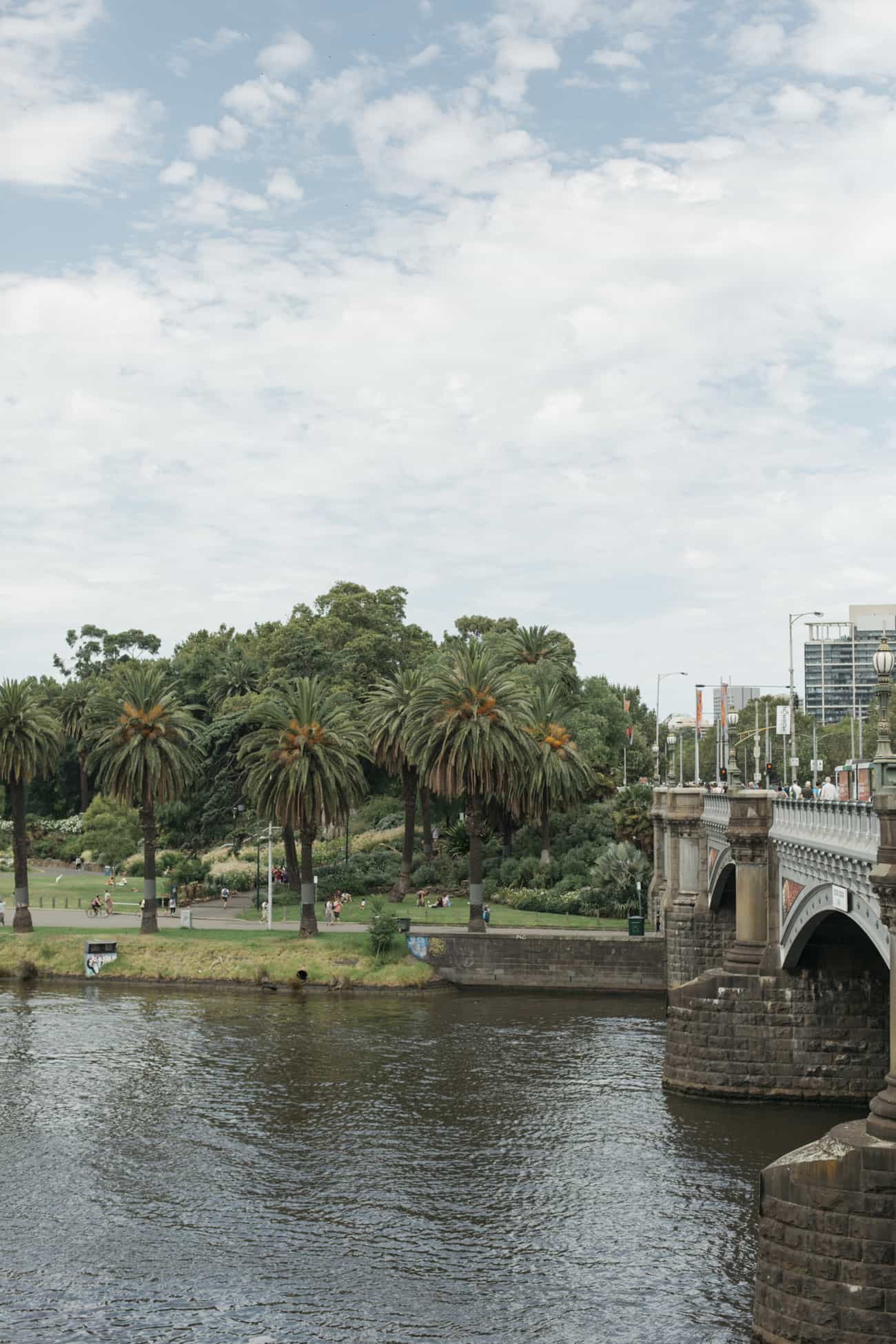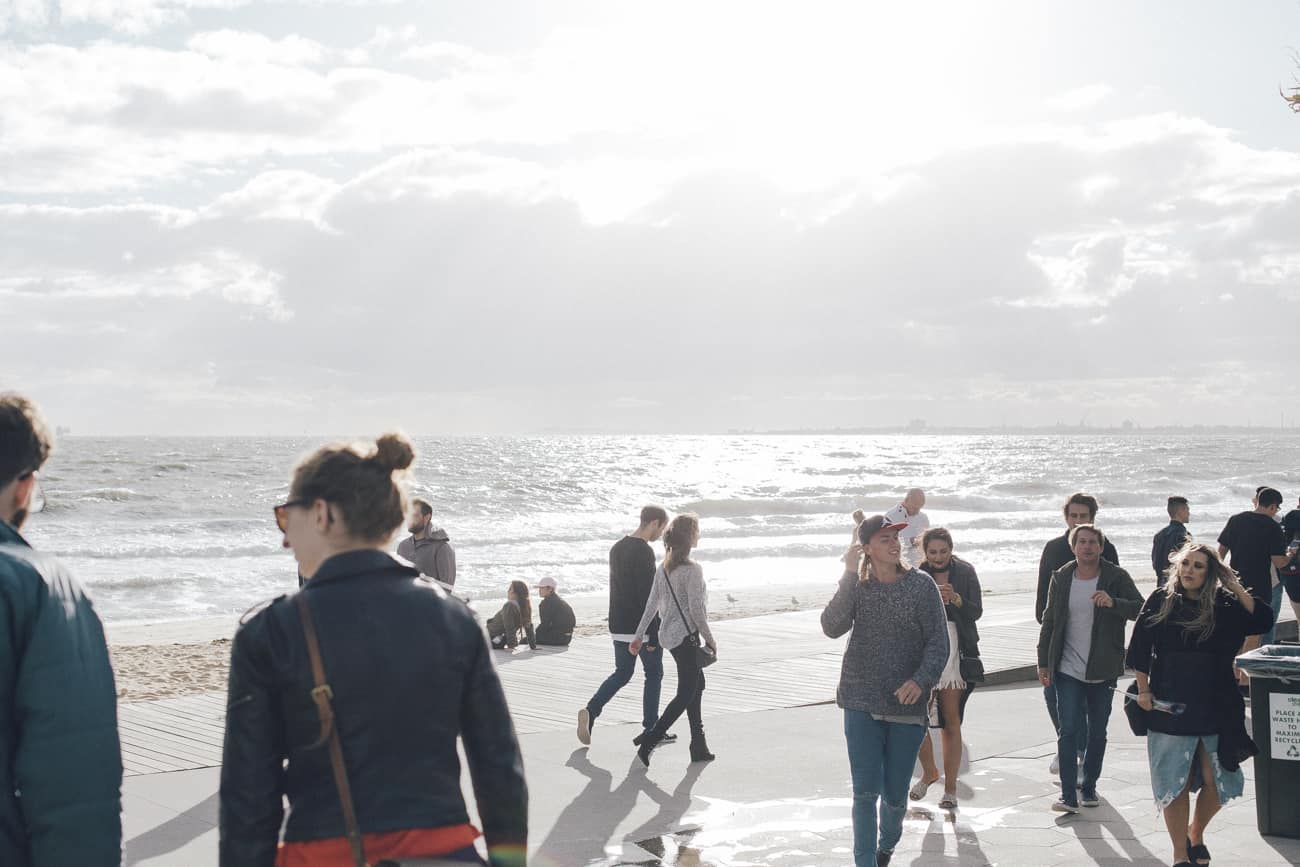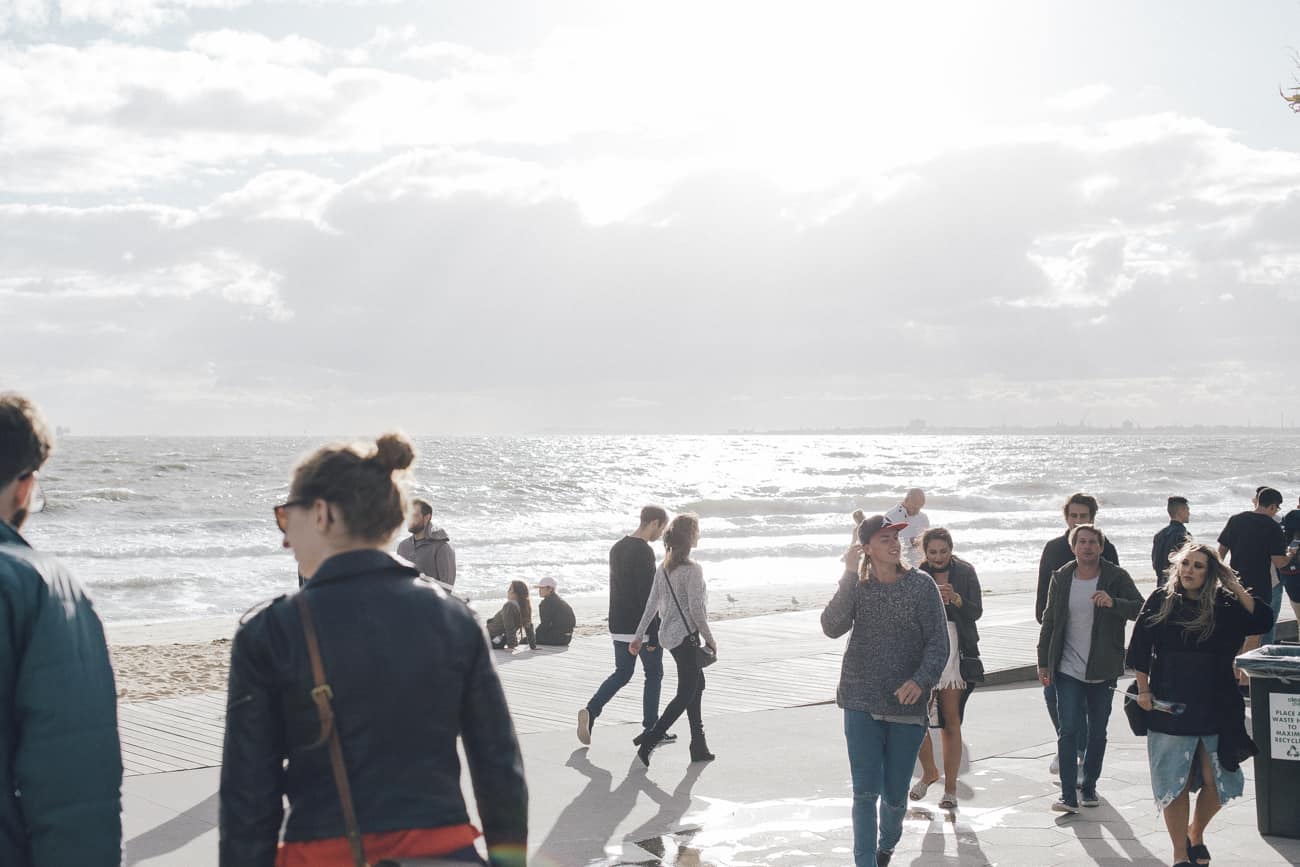 I can't believe that we are almost at the end of our stay here – it has been one of the best places I've lived in and I think that if I were to stay here for another month or even another year, I still would not get enough of it. It's truly an amazing place.
Now it's time to get ready to move on to a whole new chapter. Guess where we will be heading next week?
… JAPAN!
I'm sure we will get very confused and lost in translation. It will be a major cultural shock, but I'm excited to experience it and see where it will bring us creatively. More on that soon! Hope you guys enjoyed this post 🙂
---