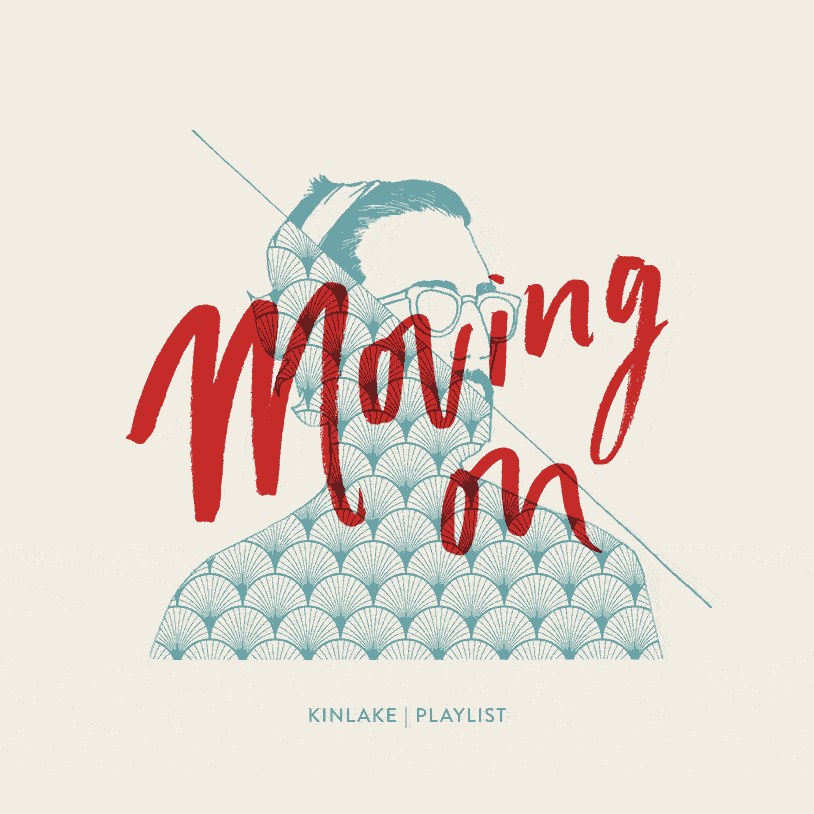 We've spent quite some time in Australia. About two and a half months, which is for me the longest period of time outside of Luxembourg (our "home"), ever. On to an insane switch of scenery as we'll be moving on to our next destination which is Japan. The flight isn't that long but it's still a few hours sitting in a plane where you don't want to get bored. Flying overnight and with Netflix's new option to download movies on a device, there's not that much time left to listen to some music or read a book. But since the plane is always so noisy, I always like to put my headphones on and enjoy some songs.
This selection is aspiring to inspire you like John Mayer's song, for 'Moving on and getting over'. Travelling is really important to us, as it allows us to get inspired with brand new environments and move on with our lives and our projects. But also getting over some challenges we sometimes have to face with our job that we love nevertheless.

It's a 'waking up in a good mood' type of new single that John Mayer came up with from his latest album 'The search for everything'. If you need to brainstorm on a new idea, this song is probably a gem. The title of this song resumes the whole spirit pretty well actually.
–

Soulful electro-pop duo Two People, ex-members of 'Snakadaktal' created this insane song called 'Fading'. Honestly I don't if it will make you feel sad or nostalgic but it will also shake you up and make you turn up the volume pretty bad and think deeply. This song will follow us with great memories from Melbourne for a long time.
–

Here's something with a little french touch. Somehow. Shoos Off is a band from Los Angeles with a very attractive sound. Smooth synths and cool beats will make you look back shortly after going full on forward.
–

I already knew some of Father John Misty's songs but I couldn't probably put a name or a face to them. I guess that after reading an article on pitchfork it actually made all sense to me. Hardly another singer/songwriter has ever inspired and torn me apart in so many ways. He's defining his style as 'Post-modern Self-reflexive Semi-Ironic Renunciation of Originality', so if that's the kind of stuff thats intriguing you, dig in.
–

Brave Baby is cool. Really, this track is just one of the many cool tracks from their album 'Electric Friends'. 60's touch in a very special indie/rock atmosphere.
–

Originally from the Blue Mountains in Australia, Julia Jacklin is all about 'Folk' music. But the very good kind, especially with such a great voice. We quickly fell in love with her latest album 'Don't let the kids win' which is the perfect companion for you to reflect on some essentials.
–

I don't know about you but I hear 5 seconds of this beat and I go like "oh yes…". Wannabe Jalva is a great band from Porto Alegre, Brazil. Just like the 'Boogarins', they proved to me that Brazil is full of inspiring bands.
–

We love Real Estate. Their soft and suiting clean guitars sound have the perfect feeling to keep you on working for hours or to simply chill out. This new song is a real beauty with their classic indie sound. However, if you get really into it, don't try to follow the beat by tapping with your foot unless you're really sensitive to music or a quite advanced musician. Seriously, it will get you a twist in the brain, it's super tricky…
I hope you have something awesome coming up soon, like a new project to kick in, some traveling ahead, or simply some nice time in a week-end with a lot of free time for yourself so that you can enjoy it with some good music.
It's important to have some good recommendations when it comes to music. We try our best to gather some inspiring and cool stuff in our Spotify Playlist that we started in 2015.  All the songs presented in this article are part of our main playlist, always expanding and available in the link below where you can also follow us and stay up to date!
---