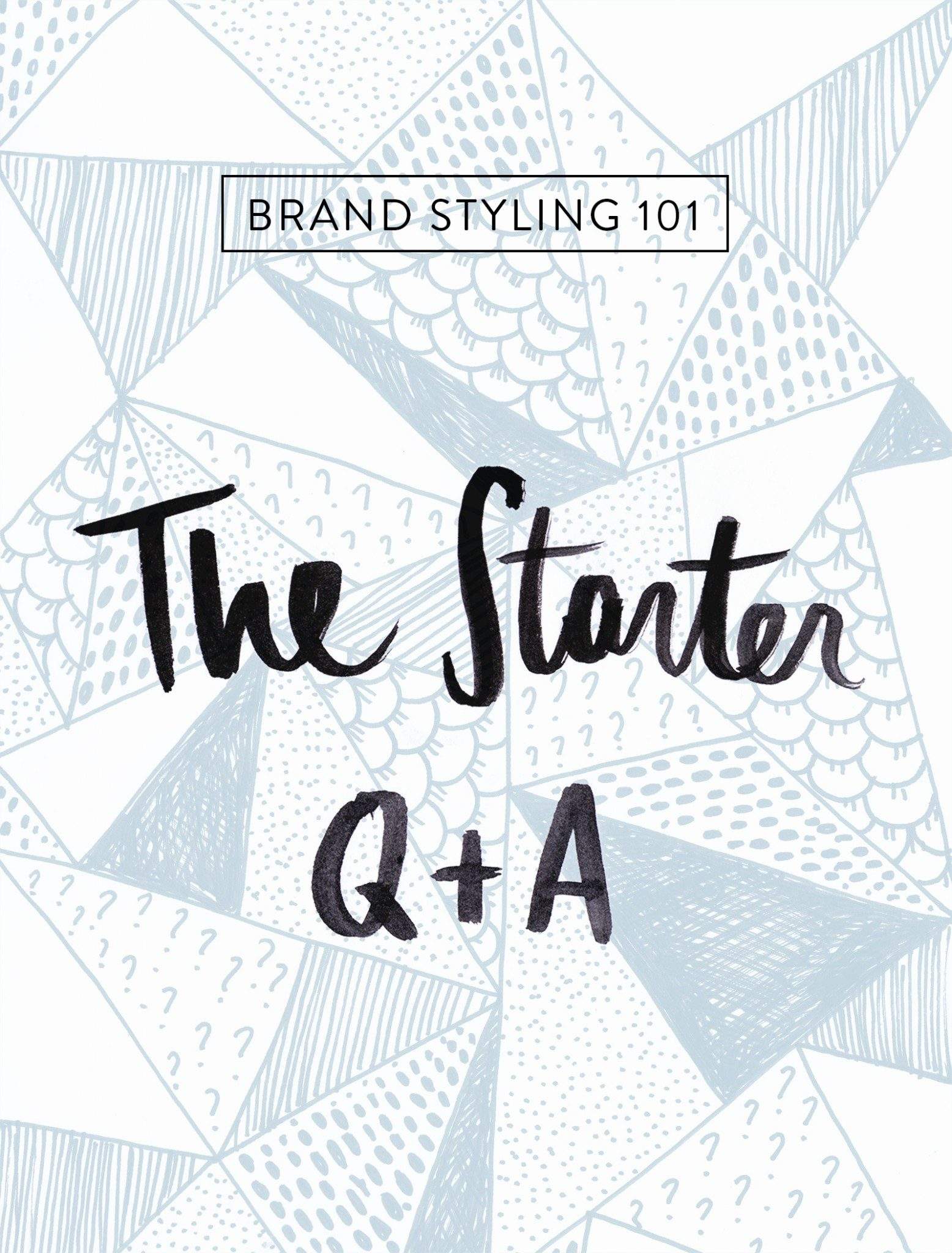 Today I'm going to share a more practical post, which is going to be helpful for those of you who are working on styling their brand or thinking of starting to!
So what exactly is brand styling?
First off, it goes by many names. You can call it a visual identity, a brand identity, a graphic identity, or simply "branding", it's all pretty much connected and it means the same. Simply put: it's the visual personality in your brand or your project. It revolves around not only a logo, but all of the visual language around it: images, colors, fonts, graphics, photography, offline, online and on social media.
You can think of it as your outfit. It's made from many things and it's the first thing that people will see and the first thing that will tell your story. If done properly, it will capture the message, vibe and philosophy you want to communicate and attract the people you want.
Every brand is different, and every brand is unique. It definitely helps to check out brands which have identities that you like, but how do you figure out what's right for YOU?
When you're working or planning to work on styling your brand, your blog, or your project, and whether you're intending to do it yourself or to hire a designer to do it for you, there are some really helpful questions that you can ask yourself and figure out how to get closer to creating a brand identity that's authentically you and that reflects the very essence of your business.
1 – WHAT MOTIVATES YOU TO STYLE OR RE-STYLE YOUR BRAND?
Clarify upfront why you are interested in doing this. Are you launching a new business and want to make the right impact? Are you changing directions and want your identity to reflect that?
2 – WHAT DO YOU DO? WHAT DO YOU SPECIALIZE IN?
You might know what you sell, but where do you want to be headed exactly? Are you selling what inspires you? What would you like to be known for?
3 – WHAT VALUES DRIVE YOUR BUSINESS?
Why do you do what you do? This is about the authenticity and the drive that keeps you going when things are tough. What's important about the way you run it?
4 – WHAT MAKES YOU STAND ABOVE COMPETITION?
What do you excel at and what do you do or would like to do better than anyone else?
5 – WHAT'S YOUR AIM FOR THIS PROJECT?
Meaning, what would you need your brand to communicate about you? What would you need it to achieve?
6 – IS THERE A TYPE OF CLIENT/READER YOU WANT TO ATTRACT OR THAT YOU'RE NOT CURRENTLY ATTRACTING?
Who would you really love as a client? How should your ideal clients feel when they look at your newly styled brand? Who, exactly, should this brand identity blow away? What do these people like? Which blogs, magazines or other businesses would you like to be related to or featured in?
7 – WHAT DO YOU FIND MOST INSPIRATIONAL ABOUT YOUR BUSINESS?
What would make you proud about it? What would your new brand identity need to do in order to reflect your exciting vision?
_
Getting answers to these questions definitely is a bit of homework, but it will help set your intentions since the beginning and help you create a brief for designing your brand in the best way.
If you have any questions or thoughts, feel free to share them in the comments, we're always very happy to hear from you!
On the next post in this series, I will be sharing more tips & info on what designing a brand consists of, so stay tuned 🙂
---