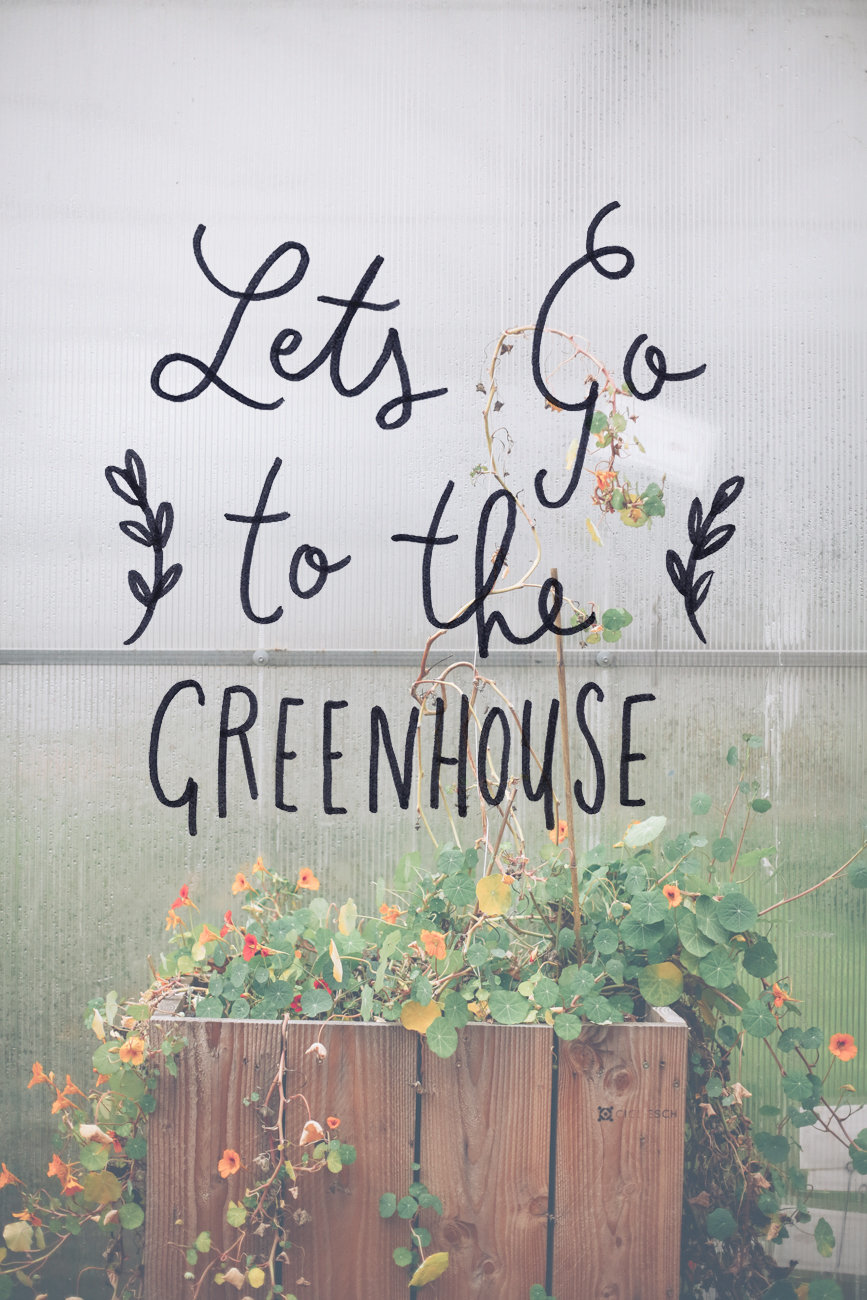 David and I believe in consuming & eating as locally and sustainably as possible. It's not always easy, especially when you really got to make some sacrifices and changes, but sometimes you discover things that make these lifestyle choices pleasant and really, really gratifying.
I do think that it actually becomes easier with time. Not only because we're getting used to it, but because there are plenty of other people like us, who believe in sustainability. Together we help raise the demand for more local, organic food and it becomes a movement. This principle is also what we try to achieve with our side project, Orla Collective. By showing there's demand, the offer will follow, right?
I officially moved in with David a little more than a year ago, in Esch, which is a little town in the south of Luxembourg. There was not much about this place that I liked at first, not much that encouraged or inspired me. Well, people also often talk rubbish about it, so that doesn't help either! But with time, just by looking for the right things, I found them.
It's unbelievable how many great things you can find out when you're just curious enough to look for them. No places are boring, no people are dull, as long as you take the time and give them a chance.
In our town there's also a farmer's market every tuesday & friday, which is more than great compared to what you would normally find in Luxembourg. Here, it's not hard to find organic vegetables, but one of the most surprising discoveries was when we found a small stand which sold vegetables that were not only organic but also local. Just when I thought that the "local" part in shopping would be hard, I found out that vegetables in this stand were grown in a green house just a few minutes away.
A few days ago, David and I actually decided to visit this green house. And let me tell you, it was such a positive experience. The concept itself is pretty lovely. The idea of this particular green house is not only to promote locally grown food, but to also become a social hub, strengthening local communities. People who are unemployed or vulnerable are given a chance to have work there, create new skills and to make something meaningful. The whole structure of the green house itself, which is made of sustainable materials such as local wood was actually built by them and the project keeps going on as there are always new things for them to do. Kids come from various schools and visit, learn about how produce is grown. There's even a whole little space that's reserved for kids to experiment with gardening. How cool is that? 
In the green house, all vegetables are grown organically, all year long. They sell them directly there, or at the market. They're actually affordable and delicious. I don't think I've ever tasted as yummy tomatoes as the ones they had harvested this late summer (yup, I can't believe I'm writing this, as a person who's half-greek and has tasted some fantastic mediterranean tomatoes as well)!!
There are more and more ways to make choices that are beneficial for us and the planet we live in. There are also businesses and projects who serve exactly this purpose and that we can support and encourage this way, so it's a good thing to find out about them and get to know them. I'm so happy that this green house is just a few minutes away from our home and I'm sure we will be visiting pretty often!
---