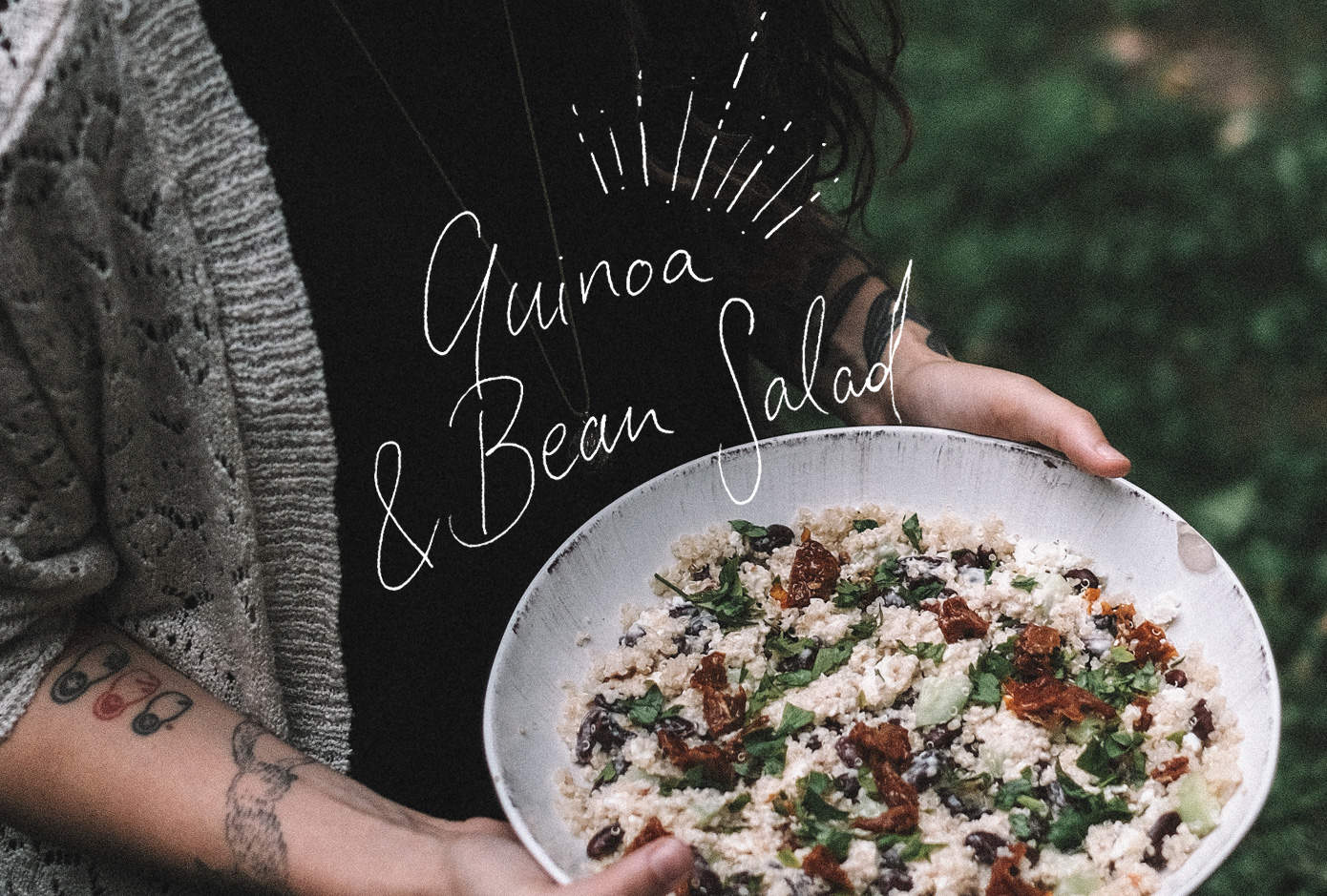 If I would have to describe what I'm feeling these days, I would probably sum it up to a mixture of overwhelm & excitement.
The time has come, people! We sold our place, we got rid of a ton of our possessions, we've been working on some really interesting creative projects and… it's our last week in Luxembourg. We are now almost ready to embark on a roadtrip, an adventure – a longer one this time. A more honest, more authentic one, with fewer things in the back of our minds. More freedom,  more eye-opening experiences, more raw, unscripted creativity.
Despite all the stuff that we still have to figure out, we are getting in the mood to embrace summer and this whole new chapter in our lives. As some of you know, we have a big personal project in the next few months: we will be buying a tiny home in Greece to spend a few months per year in. And I don't want to sound biased, but boy I'm looking forward to all the great food we'll have there. Even though we have always loved experimenting with all sorts of cuisines and dishes, the greek flavours of my childhood have always influenced what we create in our kitchen. A little bit of fresh feta, a light drizzle of olive oil here and there… a little bit of oregano to bring soul to a savoury dish… Wait, who am I kidding? These 3 things alone make for a great dish already!! The best part: these kinds of dishes don't take any time, and you can implement them in a busy lifestyle without any effort.

One of our favourite cooking experiments lately is a Quinoa Bean Salad with a greek/middle-eastern twist. It's so simple and quick – we literally whip it up in less than 10 minutes. We then sit outside to catch some of the summer sun (even if it's not very warm these days), chat, listen to the birds and eat this wholesome goodness before getting back to our creative projects for the day.

This salad is very refreshing, so it's a great idea to bring at summer gatherings as well. And that tahini dressing is one of my favourites on earth. We toss it with chickpeas, eat it with pita bread, drizzle on falafel, dip cucumbers slices in it… The possibilities are endless. I'm sure you will like this recipe as much as we do 🙂

Quinoa Bean Salad with Lemon Tahini Dressing & Sundried Tomatoes
Ingredients for the salad
1/2 cucumber, roughly chopped
One can of red beans (240g), rinsed & drained.
12 heaped tablespoons of cooked quinoa. I always batch cook large quantities of it to keep it handy!
10 sundried tomatoes, roughly chopped
Salt to taste
70g of fresh feta – or marinated tofu feta if want to keep it vegan
A handful of Parsley, freshly chopped
Smoked paprika
Lemon Tahini Dressing
1 garlic clove, finely chopped
4 tbsp of white tahini
6 tbsp of water
juice of 1 lemon
Salt to taste
First, make the dressing by simply tossing all of the dressing's ingredients into a bowl & whisking to smooth consistency. Taste & adjust the salt, then your dressing is ready. You can keep it in the fridge for several days if you don't use all of it. Or make more of it and store for future use (trust me, it's a good idea because it goes well with everything!)
Take a large salad bowl and toss in all of your salad ingredients -except for the feta, parsley & paprika. Pour the dressing and mix well. Now crumble your feta over it, scatter the parsley and sprinkle as much paprika as you like. That's it, you've got yourself a delicious salad. It's perfect as a quick lunch during the week, but also a great idea for those chilled out summer picnics. Enjoy!
If you try out this recipe, do let us know what you think. And if you love spices, feel free to get creative with those, to customise the recipe and share your experiments with us!
---