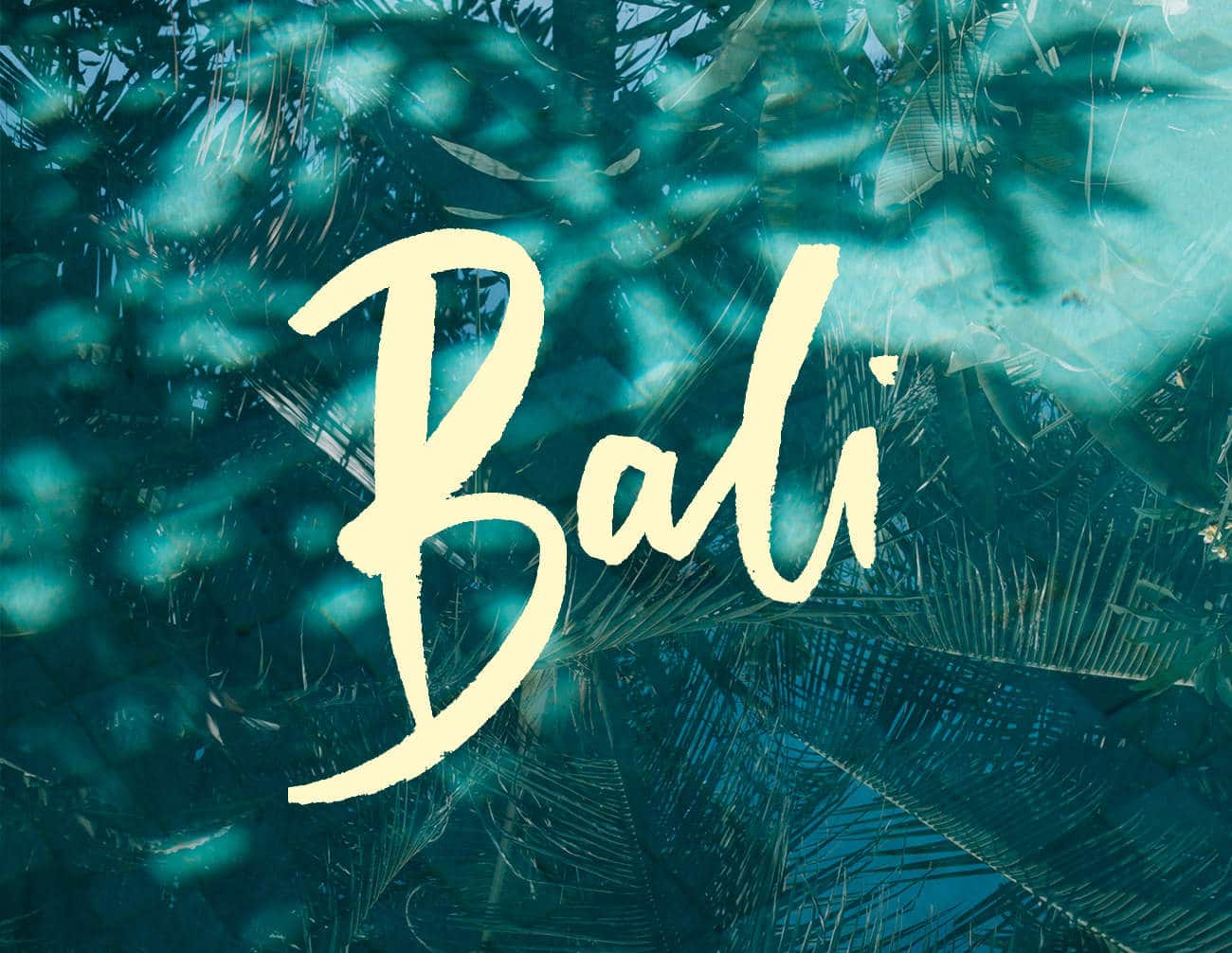 After our last post about Canggu (where we spent the beginning of November), it's now time to share a post about Ubud, where we spent the rest of the month. Ubud definitely deserved its own post, as it was completely different. In a few words? Calm, peaceful, artistic, cultural.
I don't want to sound biased, but overall, I just loved it there!!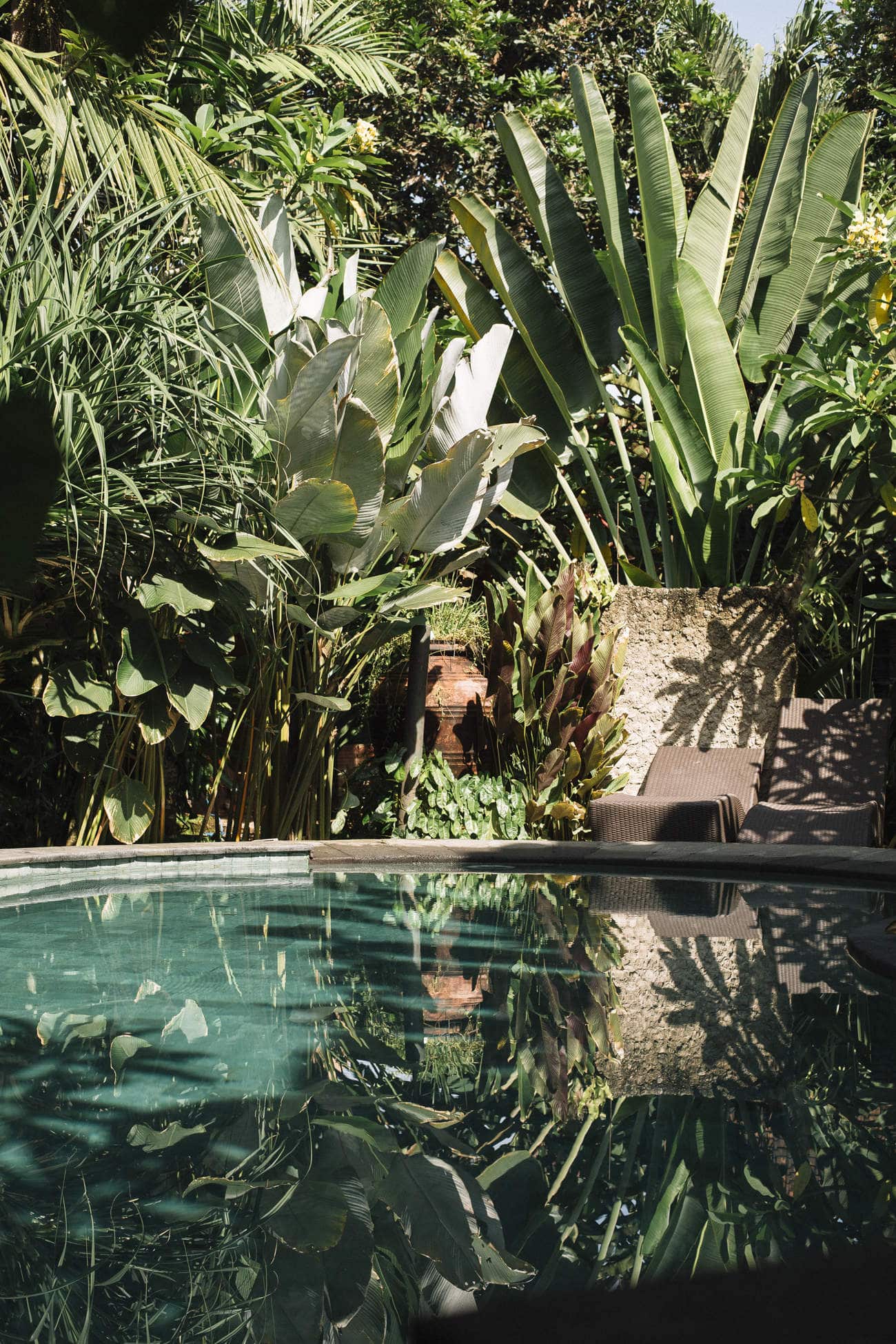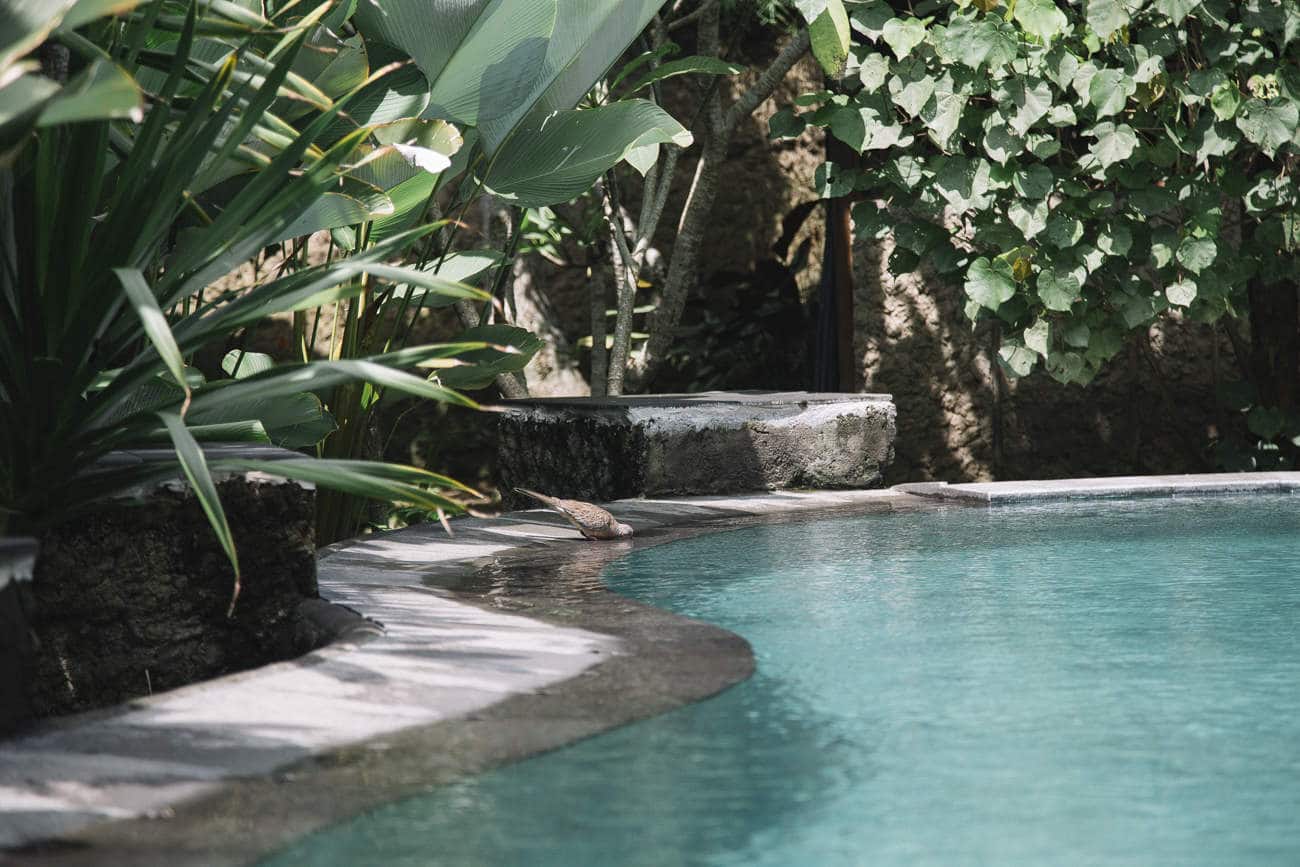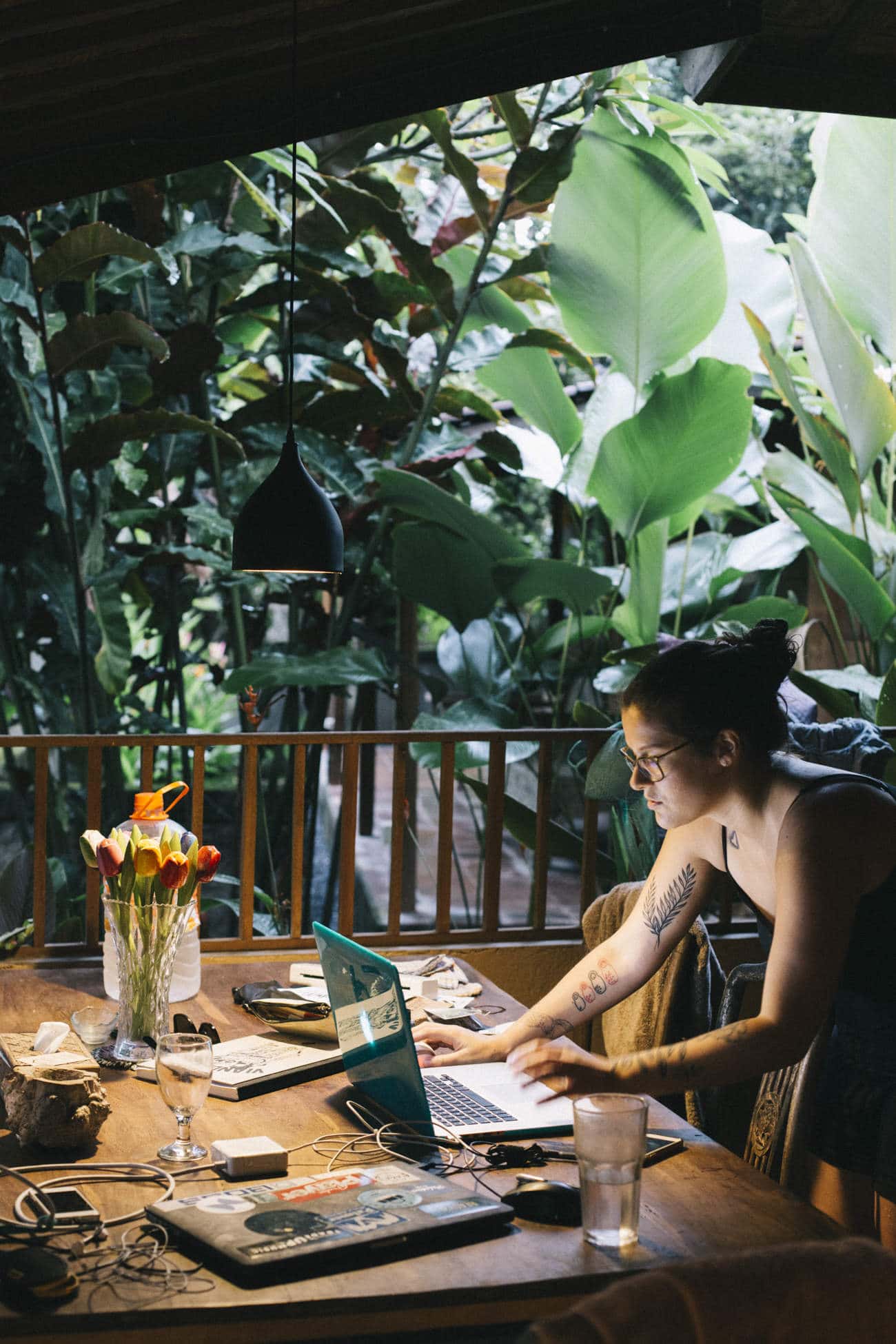 The day we left Canggu, just after our exploration in the Nung Nung waterfalls, we arrived at our new home in Ubud: a little wooden bungalow house located just outside of town, in a lovely property owned by a Balinese woodcarving family. Everything there was crafted from scratch, with lots of care, and we were surrounded by so many amazing tropical plants that it felt like we were in a piece of paradise.
Outside of our room, we had a simple outdoor kitchen where we cooked dinners and a large table which we were using and spending lots of time during our work sessions, doing design work on our laptops, sketching, brainstorming, making creative things. I'm pretty sure next time we'll come here we'll be staying for a few more months – it's just an awesome home with everything you can possibly need. And a pool, too. Having a quick dip in there was such a perfect way to start the day!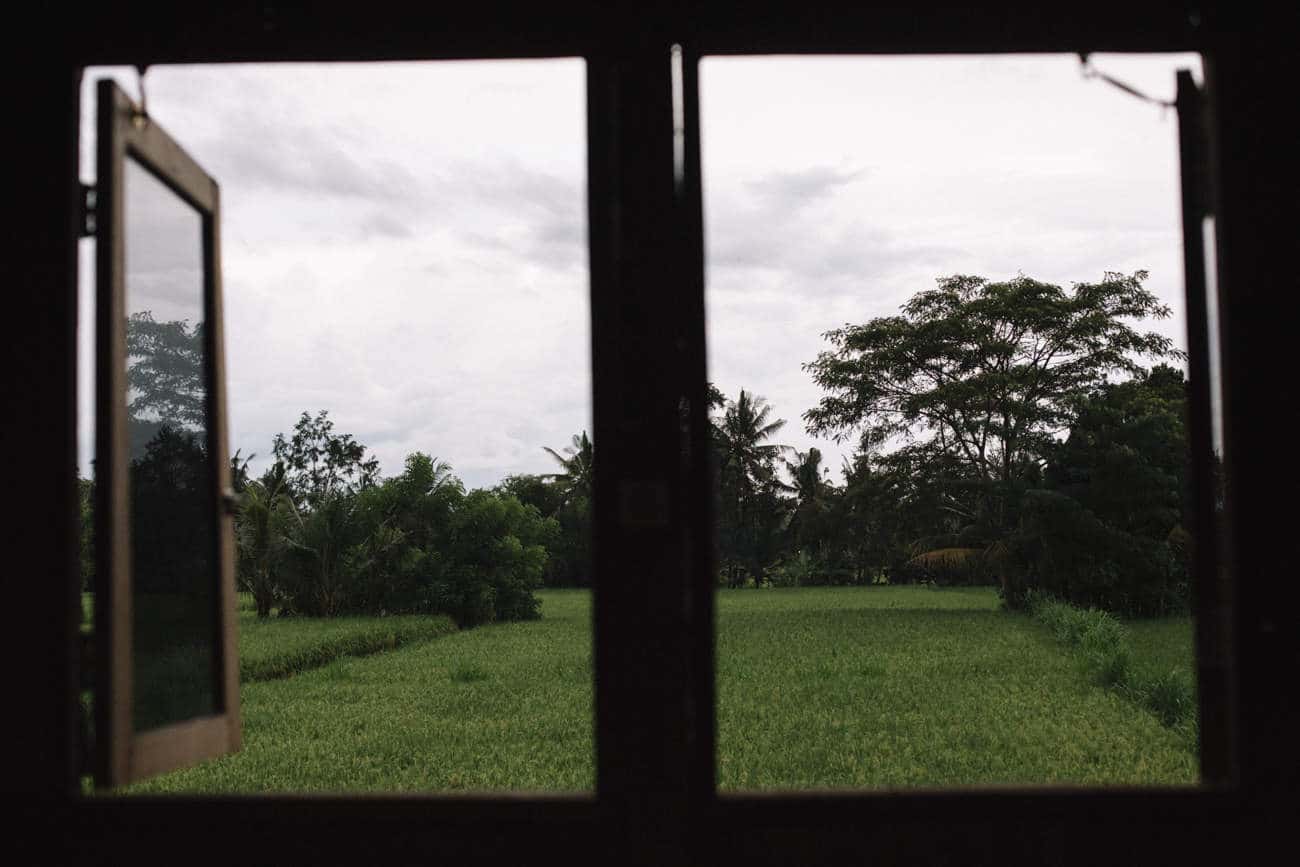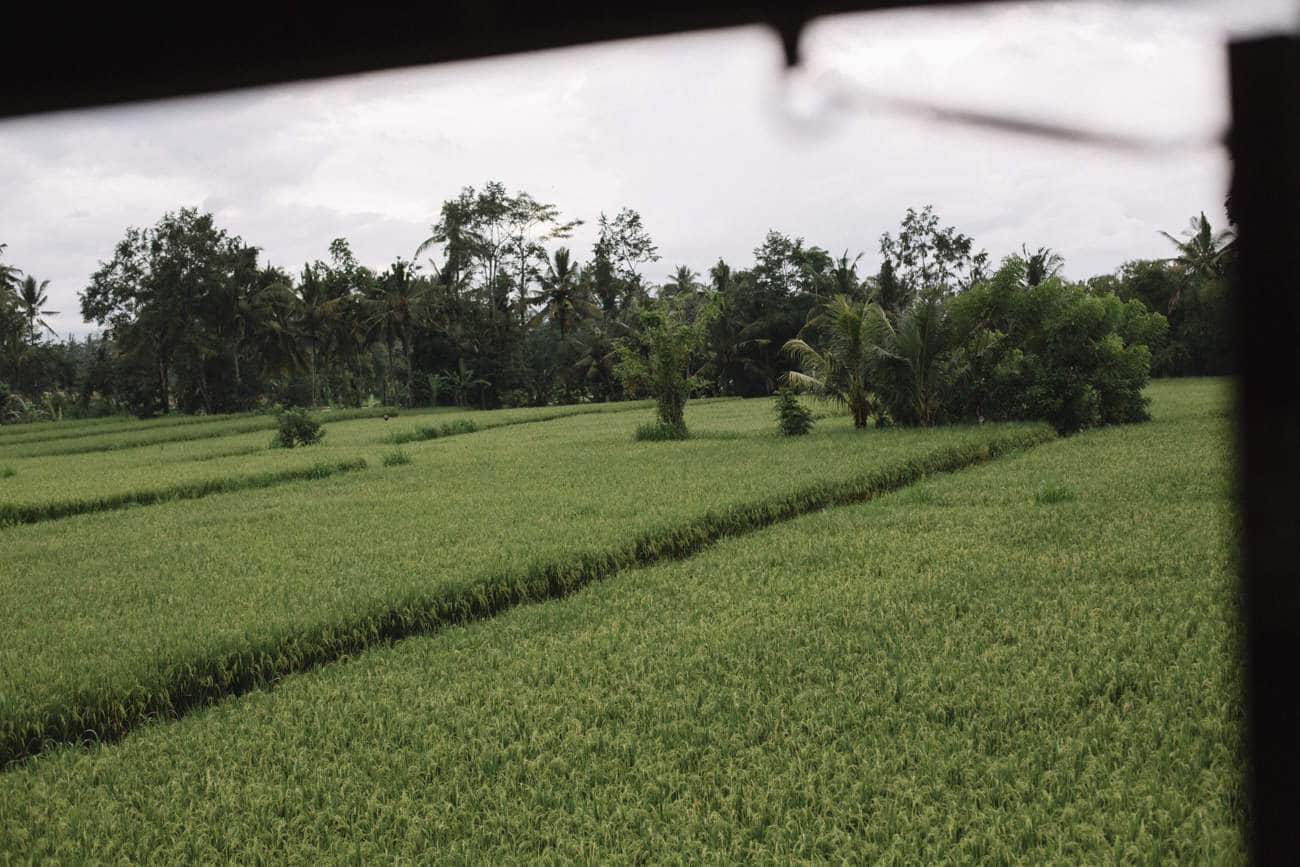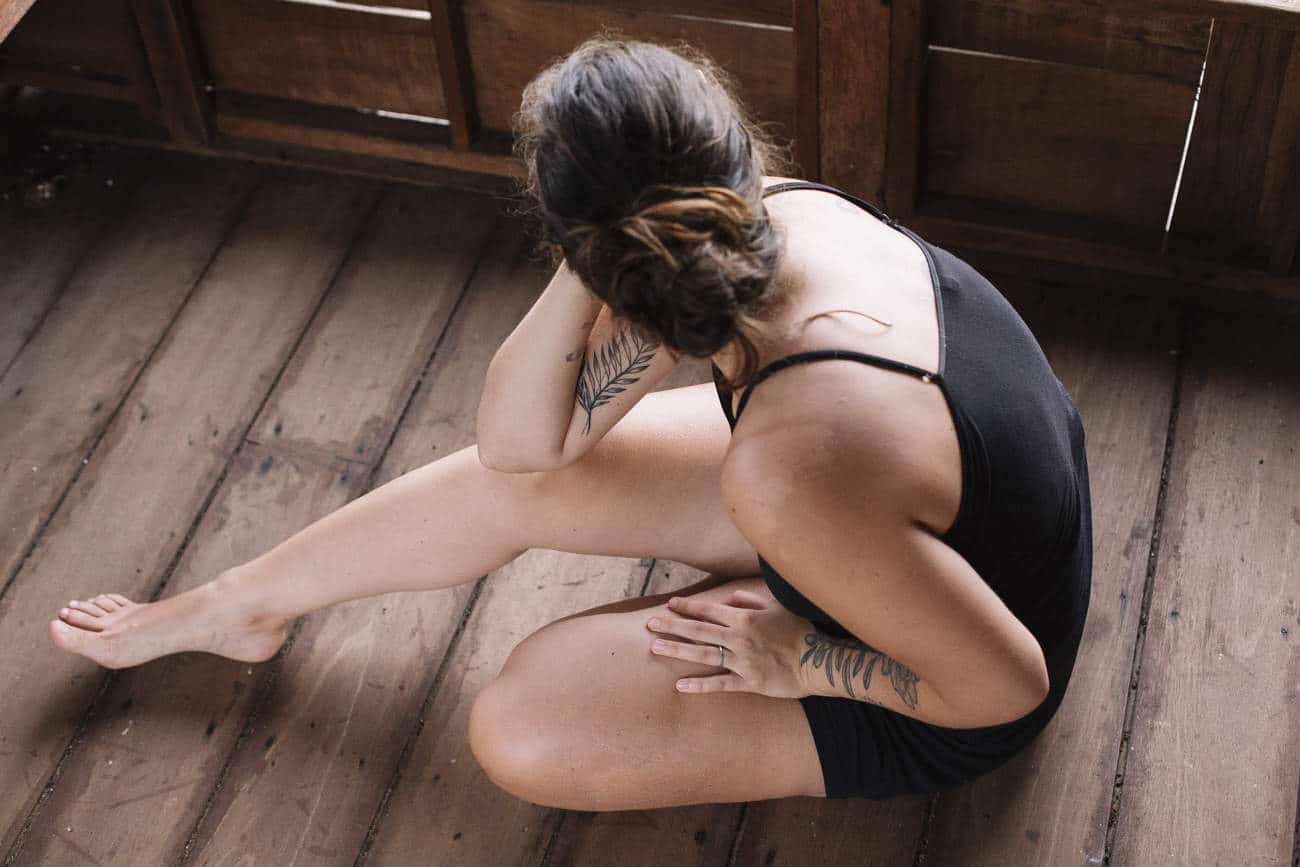 Outside of our own house, a spot which we particularly liked while staying at the property was a little elevated hut that our host had built himself. It's a peaceful place where one can go to isolate, meditate and just look at the rice fields.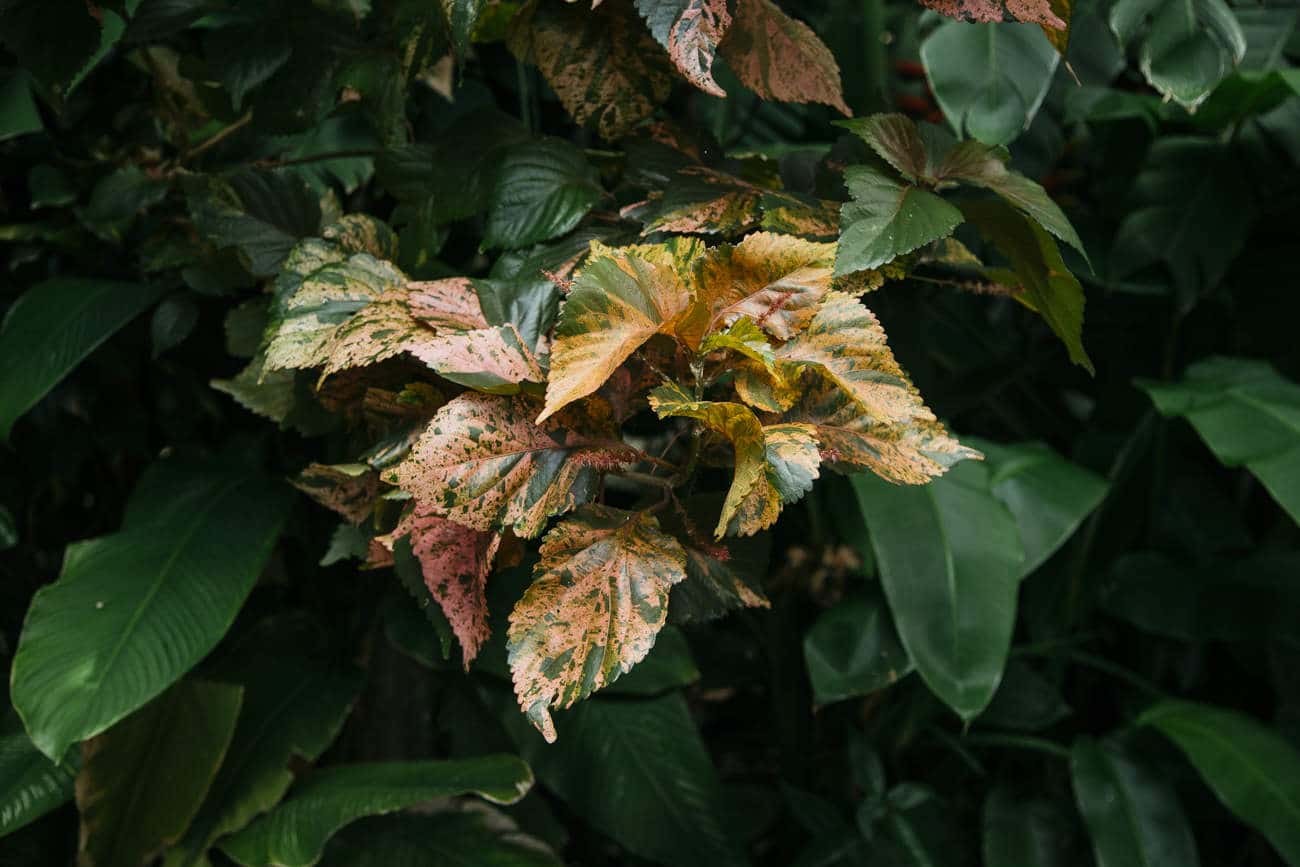 What added even more magic to this life were the little details that we spotted every day: cute (and loud) geckos climbing on the walls, birds chirping, luscious plant life, incense from balinese offerings burning away…
The ritual of Balinese offerings by itself was so inspiring to me that I had to create a post and an illustration about that (if you haven't seen it yet, check it out here) 🙂
I must say, since we started this nomadic life we've been actually doing pretty good with the social part. Making friends is not so easy to do when you travel around, but we got to meet some awesome people! I mentioned a few creative people we met in Canggu in my last post, and in Ubud we were just as lucky.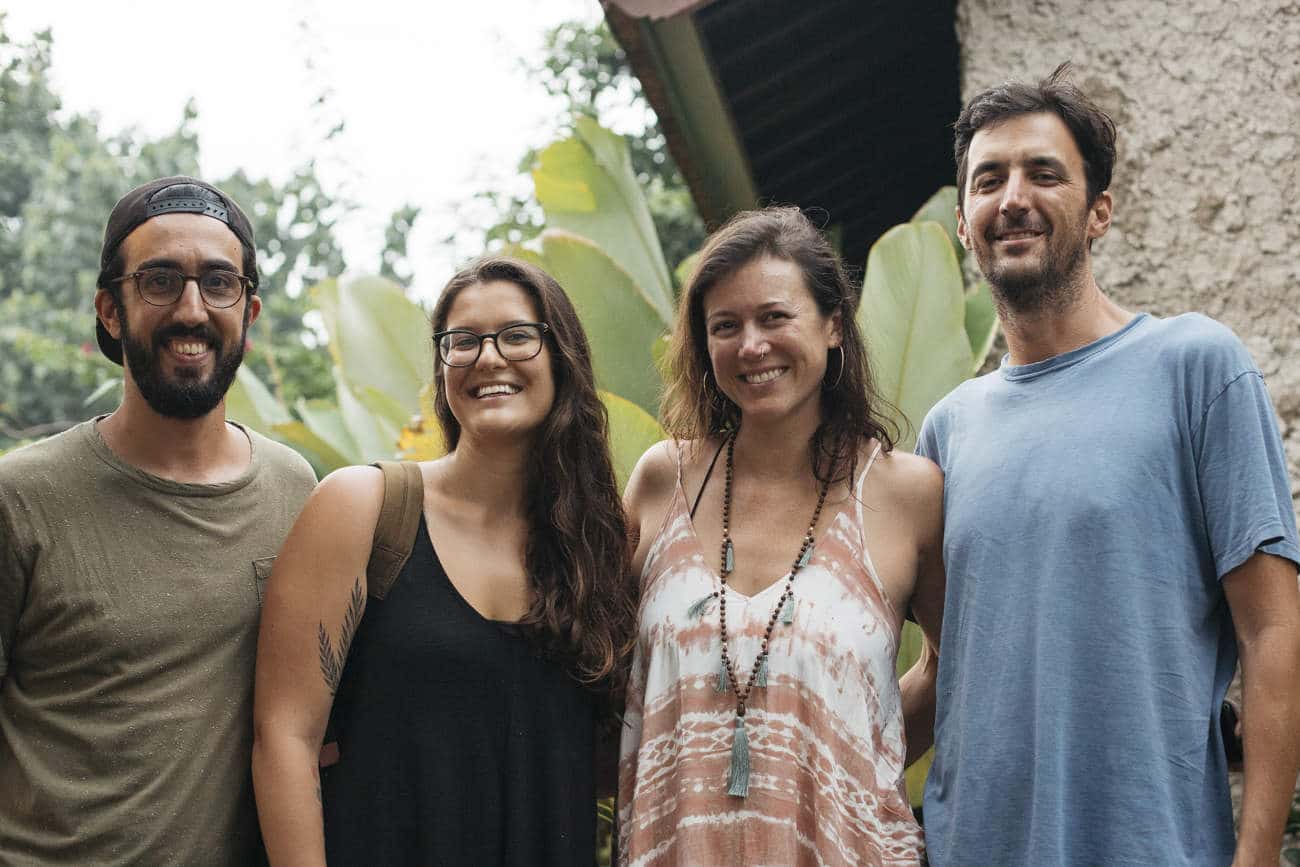 Our next door neighbours were a couple of lovely people from Portland, who had just finished an 8-month sailing trip around the most remote parts of the Pacific Ocean. Megan is a book keeper but she's also been a fashion designer, an artist and has starred in the show Portlandia in the past (yes. I couldn't believe it either!!). Ryan makes custom guitars, opened a building business and many other endeavours as well. Two unconventional, multi-potential people who are just so incredible to talk to. We spent some good times with them and can't wait to visit them next time we'll be in their city.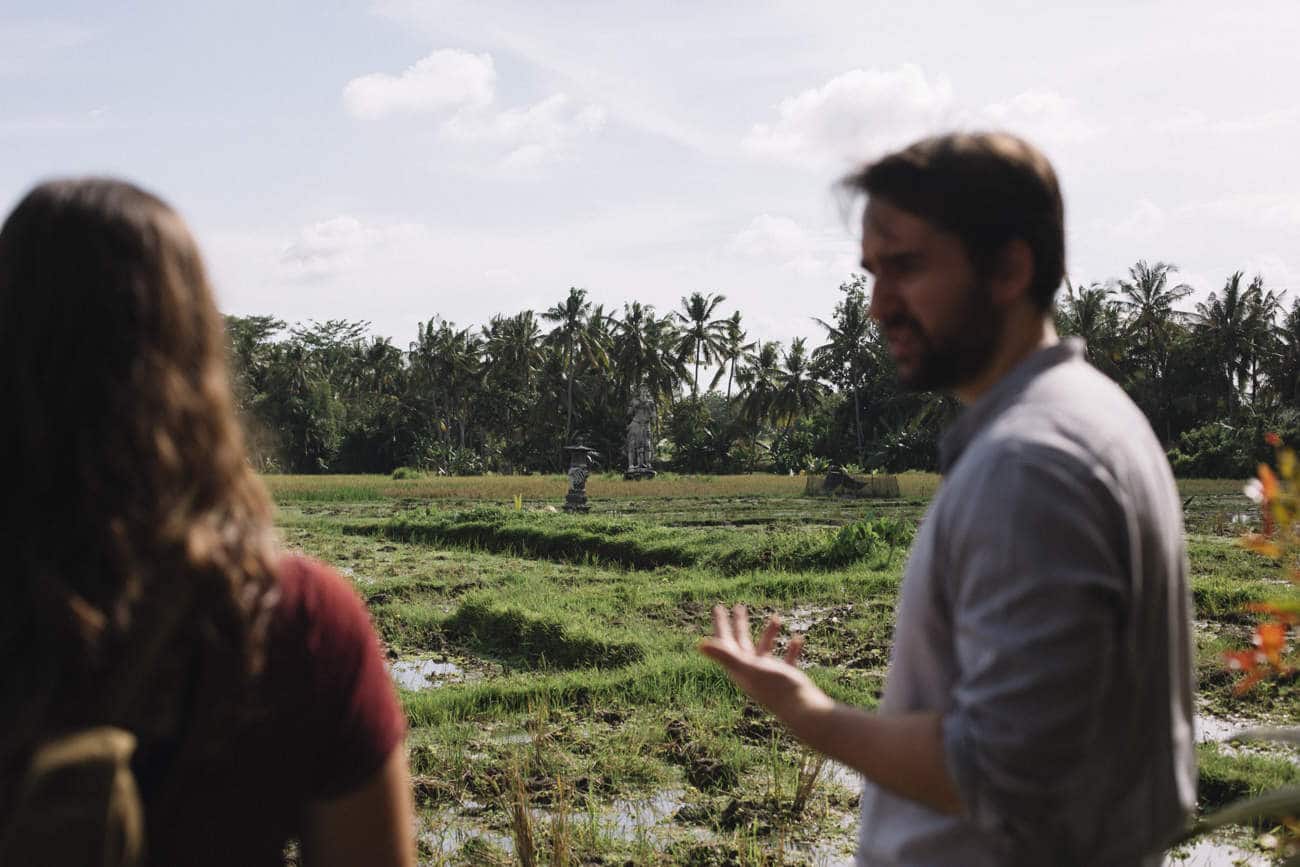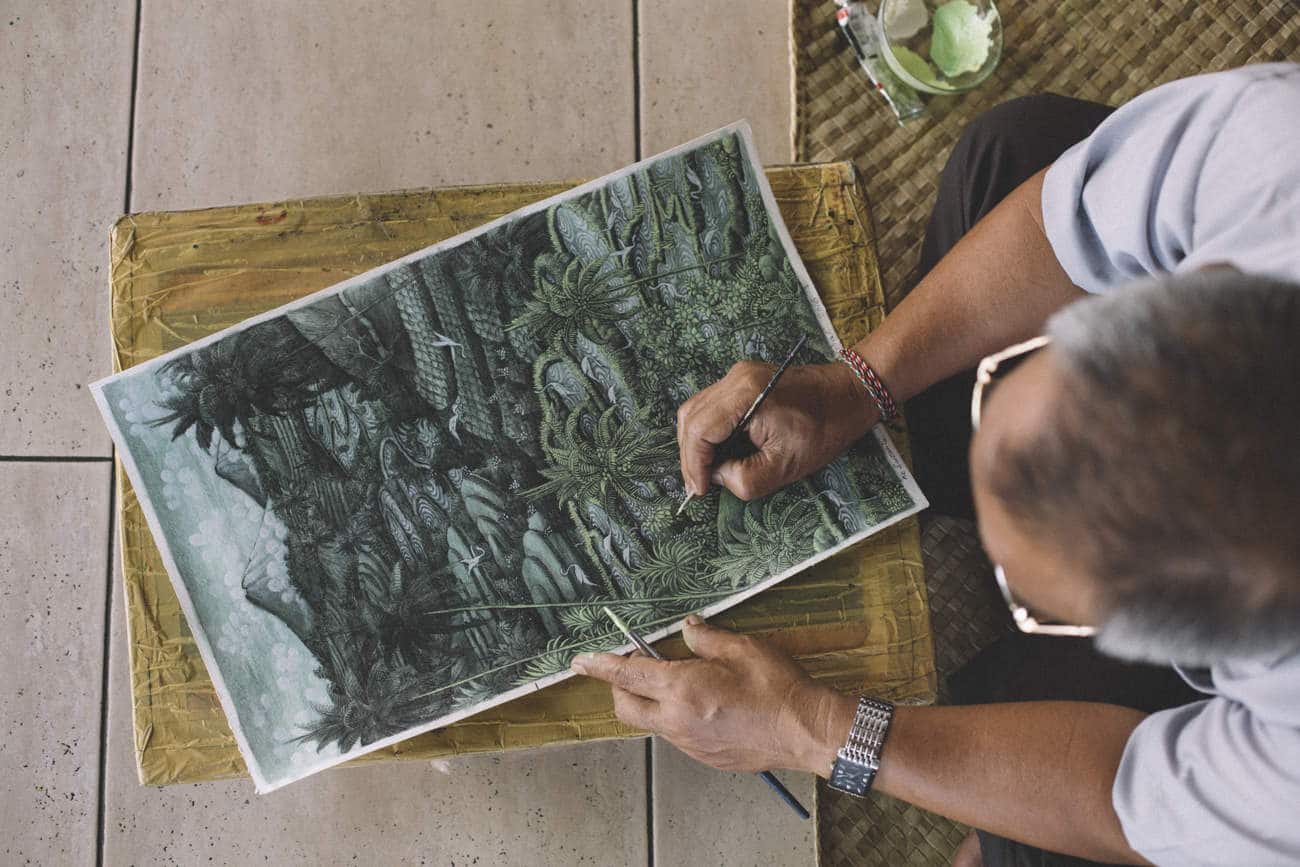 Thanks to Christian, a friend of a friend who happened to LIVE in Ubud – we also got to have a really great time in the area. Together with the Rudana family of Balinese art curators, he is the owner of a café called Odette, a lovely brand new spot filled with incredible artwork from their museums, great coffee and yummy food. He showed us the museum itself which had an amazing collection of authentic balinese artwork as well as abstract art. The museum also provides art residency for local artists, so we got to see some of them in the heart of their process. Just so inspiring.
Thanks to Chris, we also got to do some awesome sightseeing on the weekends!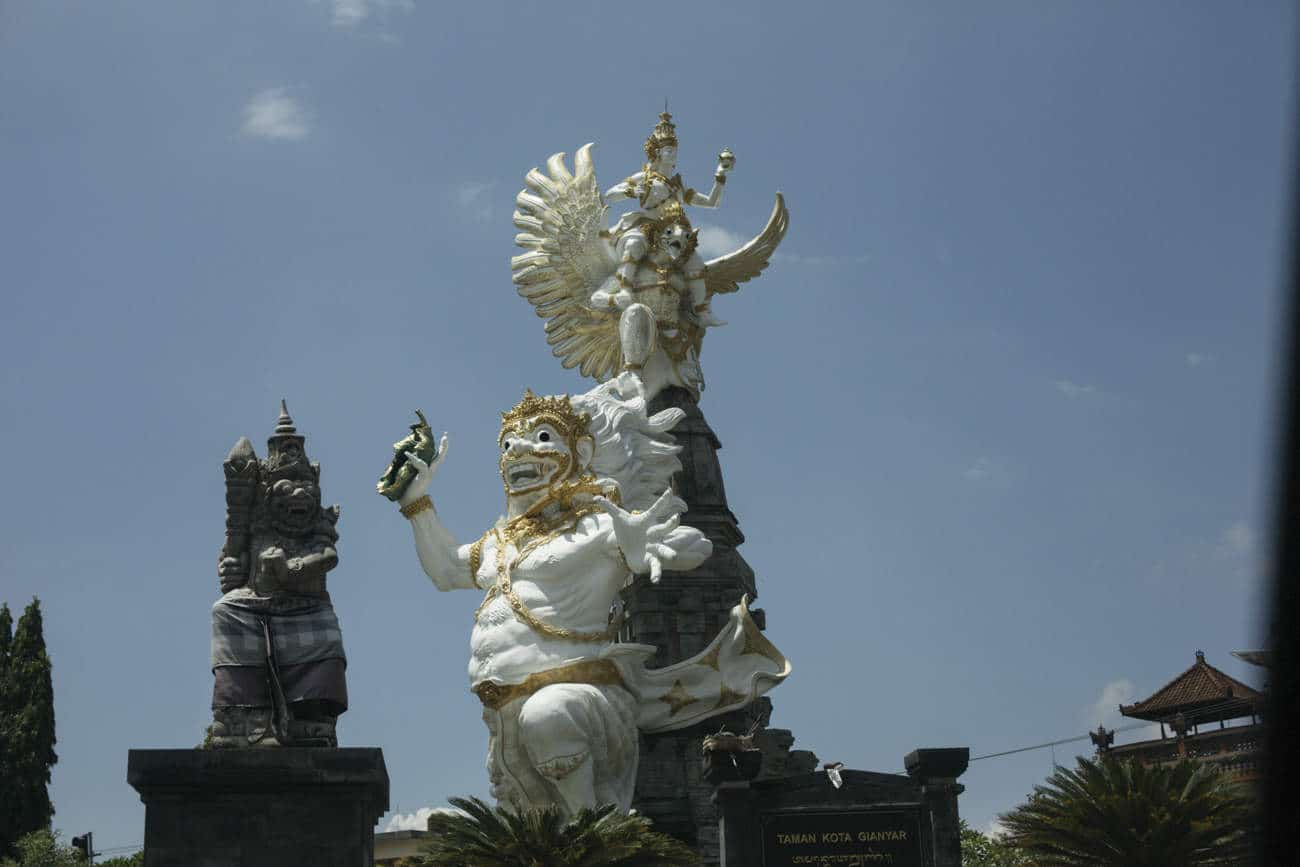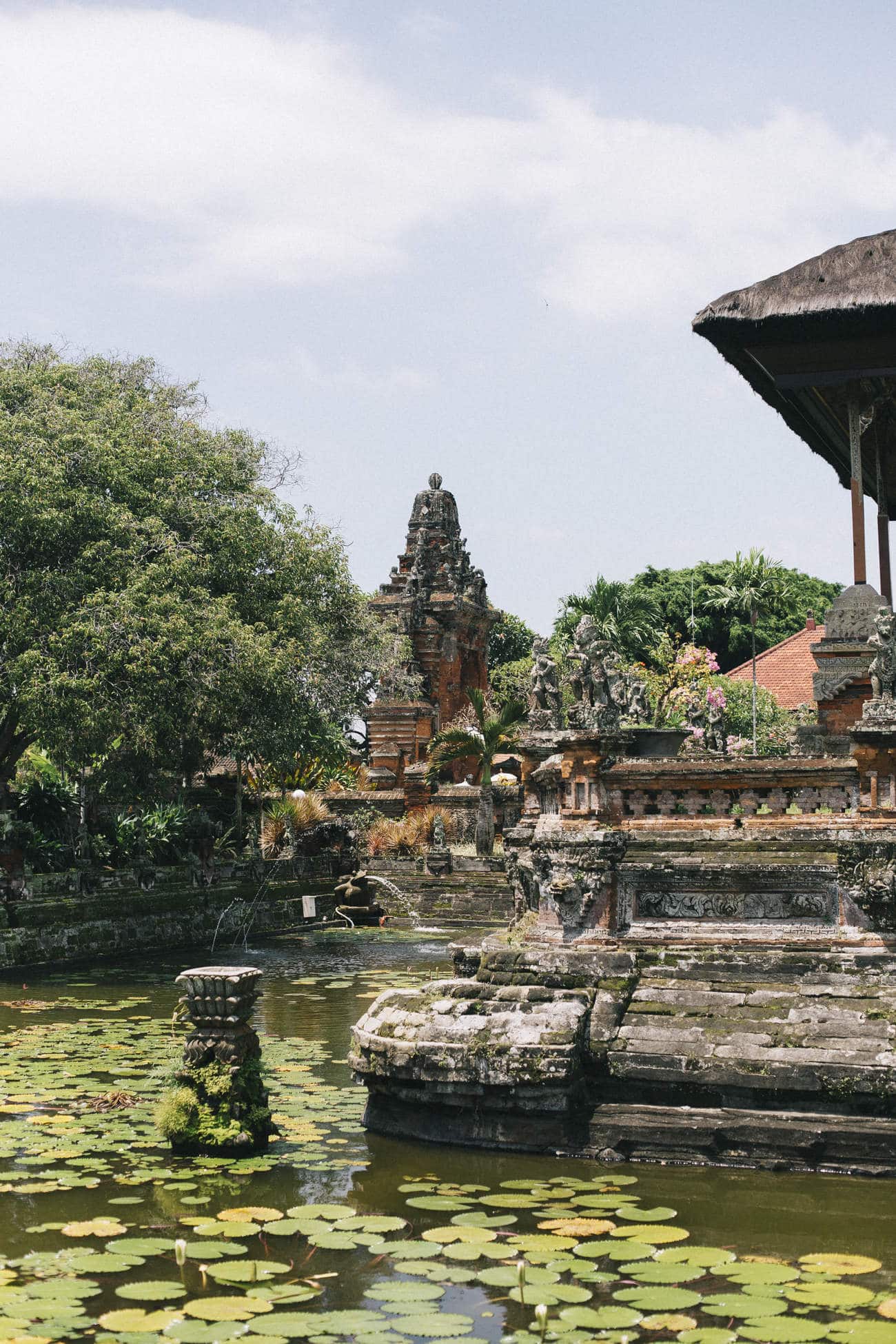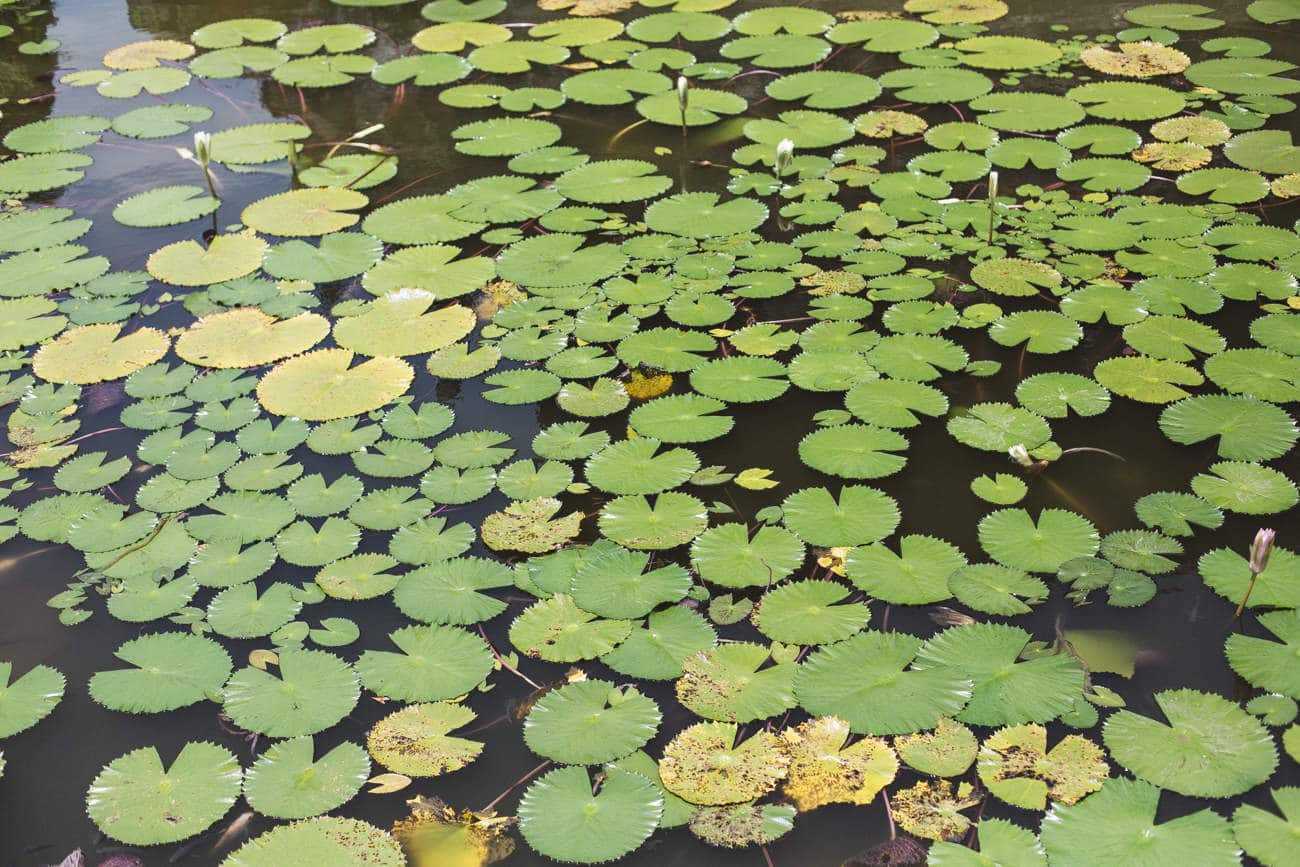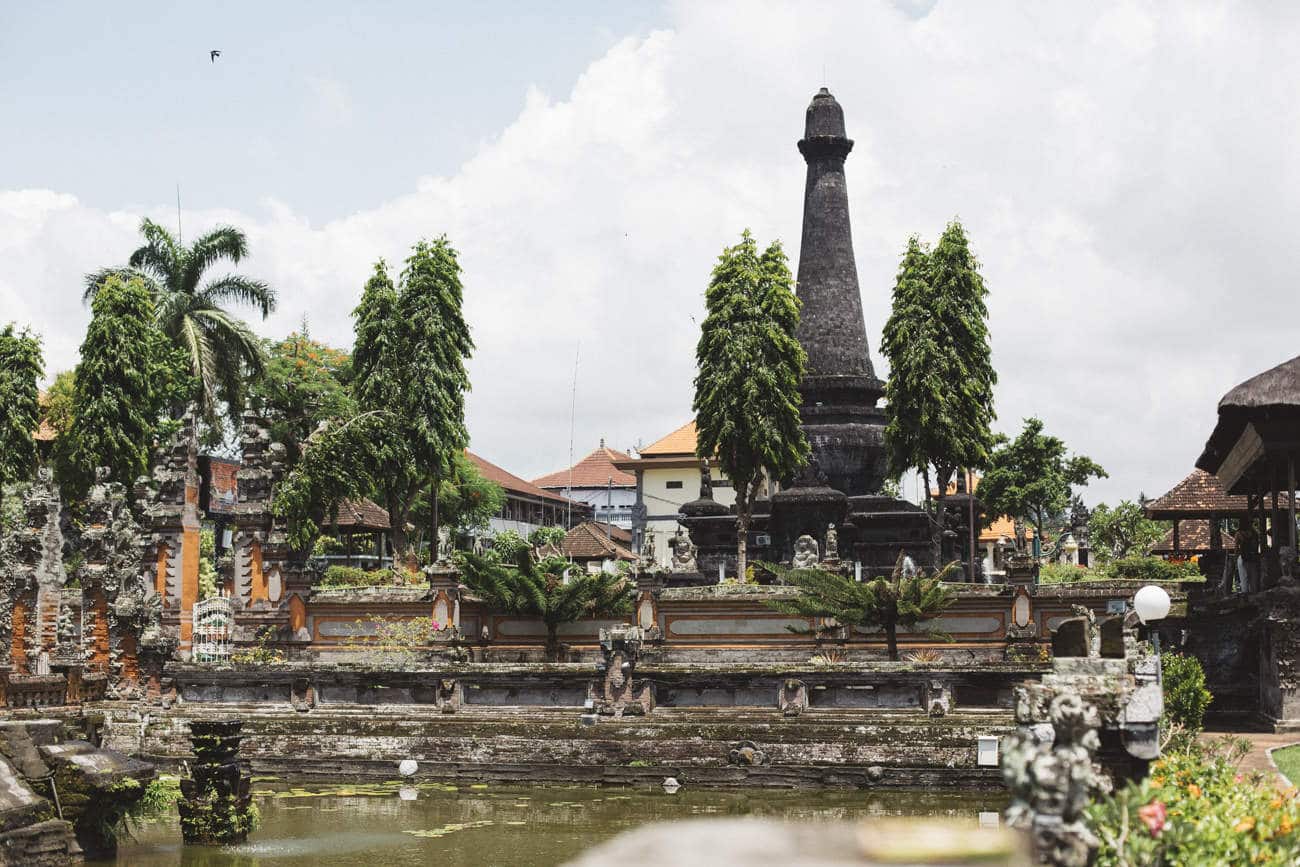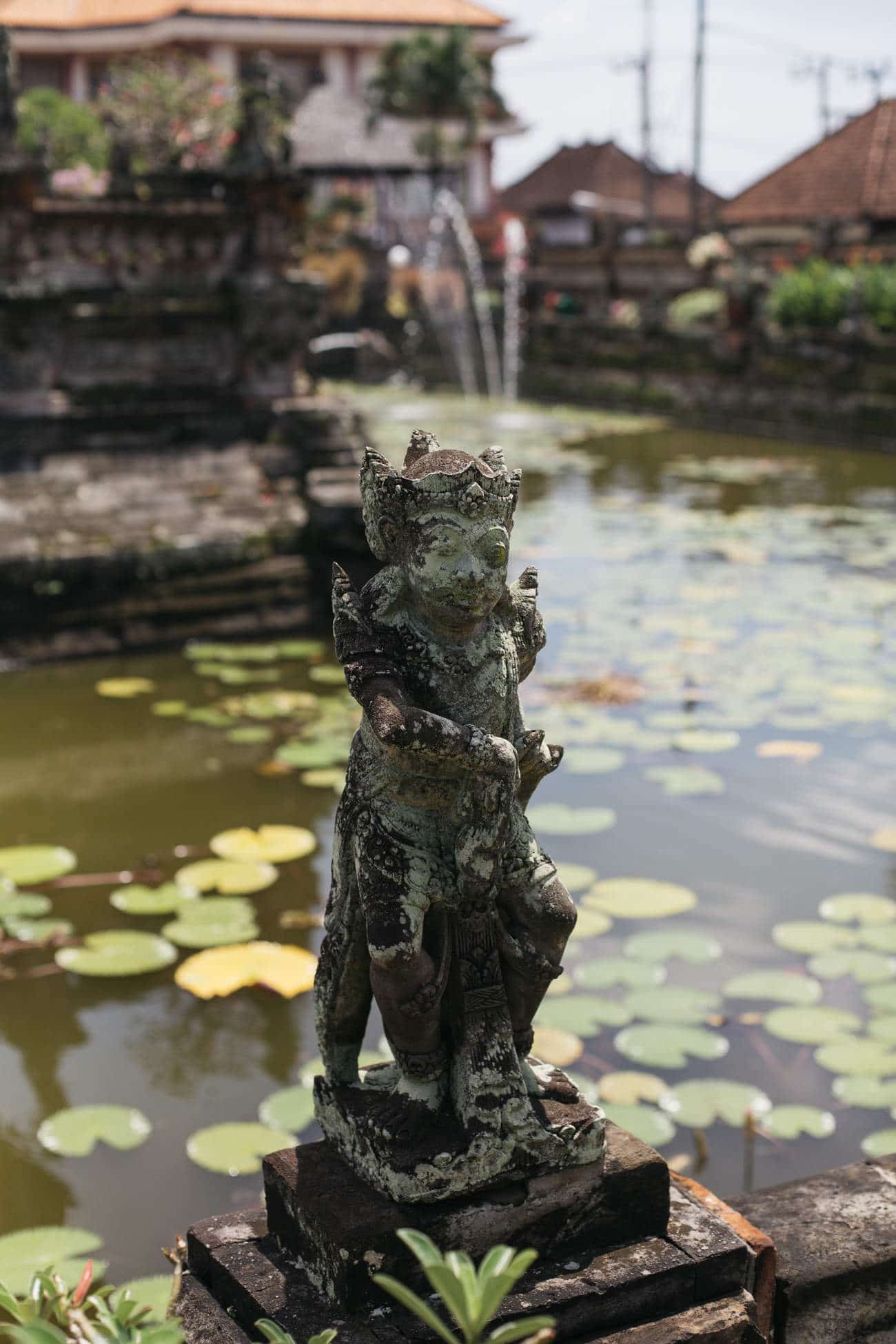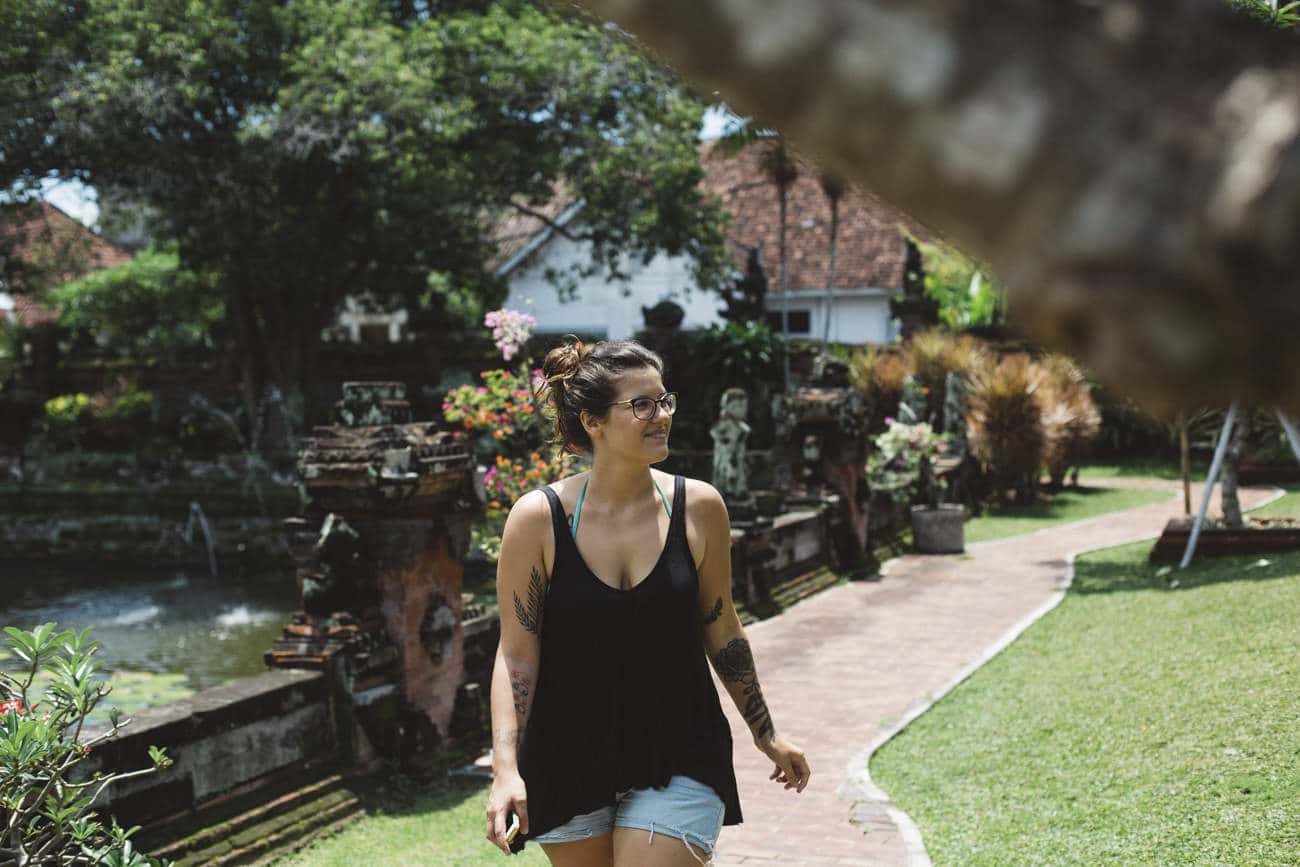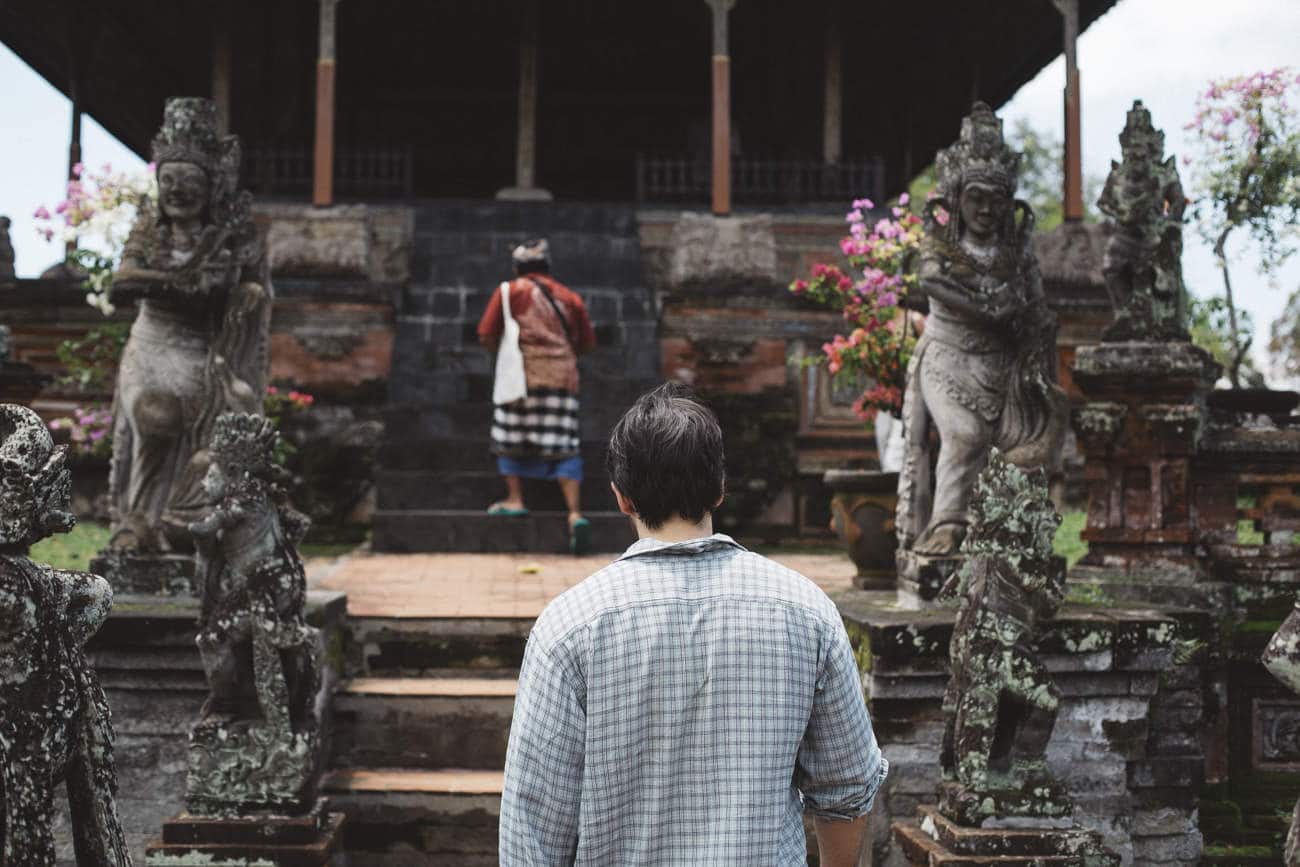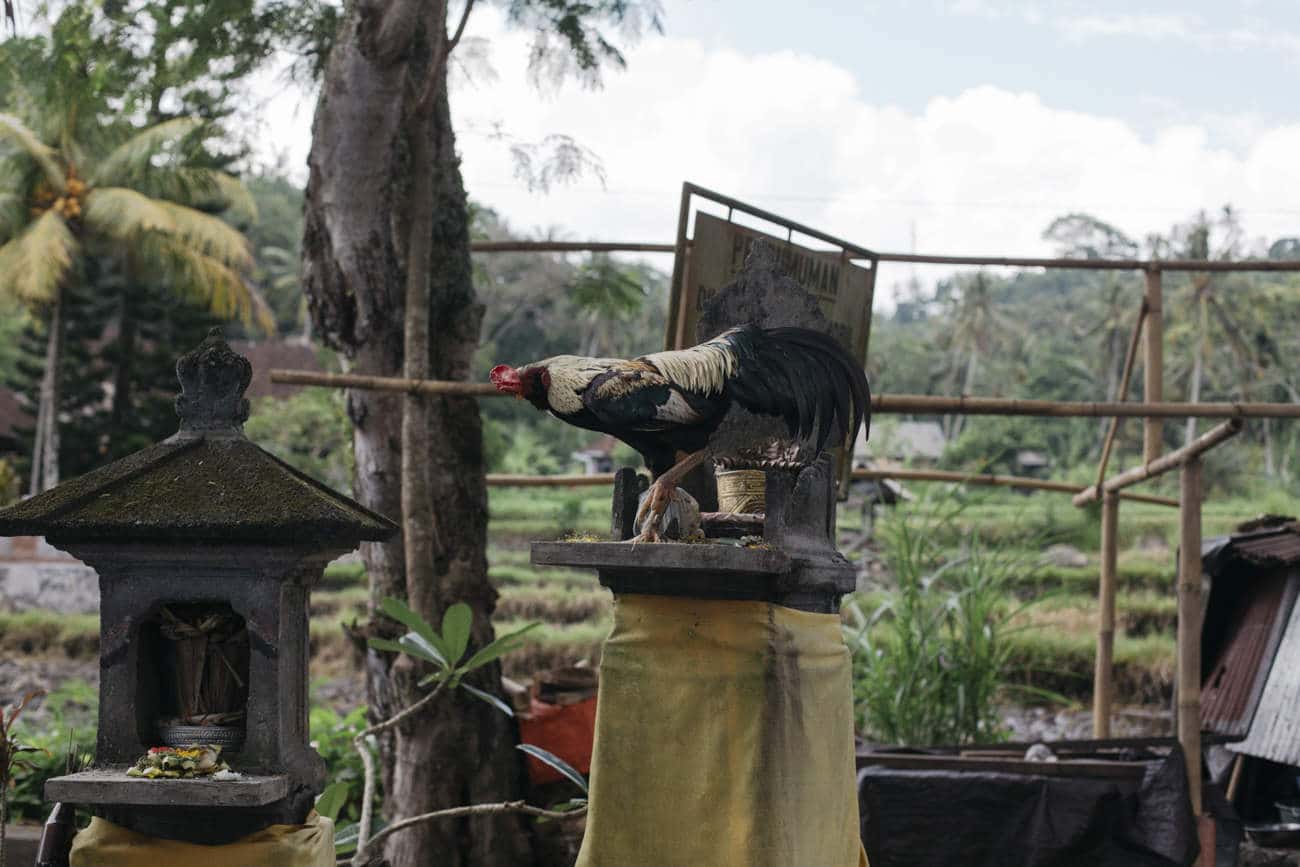 Together, we took a day trip to Amed which is a fisherman's village on the East of the island and a place which is incredible for snorkelling (there's a japanese shipwreck under water!). On the way there we also stopped by a few interesting places such as the water palace which was great – and that's where I got to see the first lotus flower in my life. I hadn't seen one before and I was amazed at the strange beauty of this entire plant.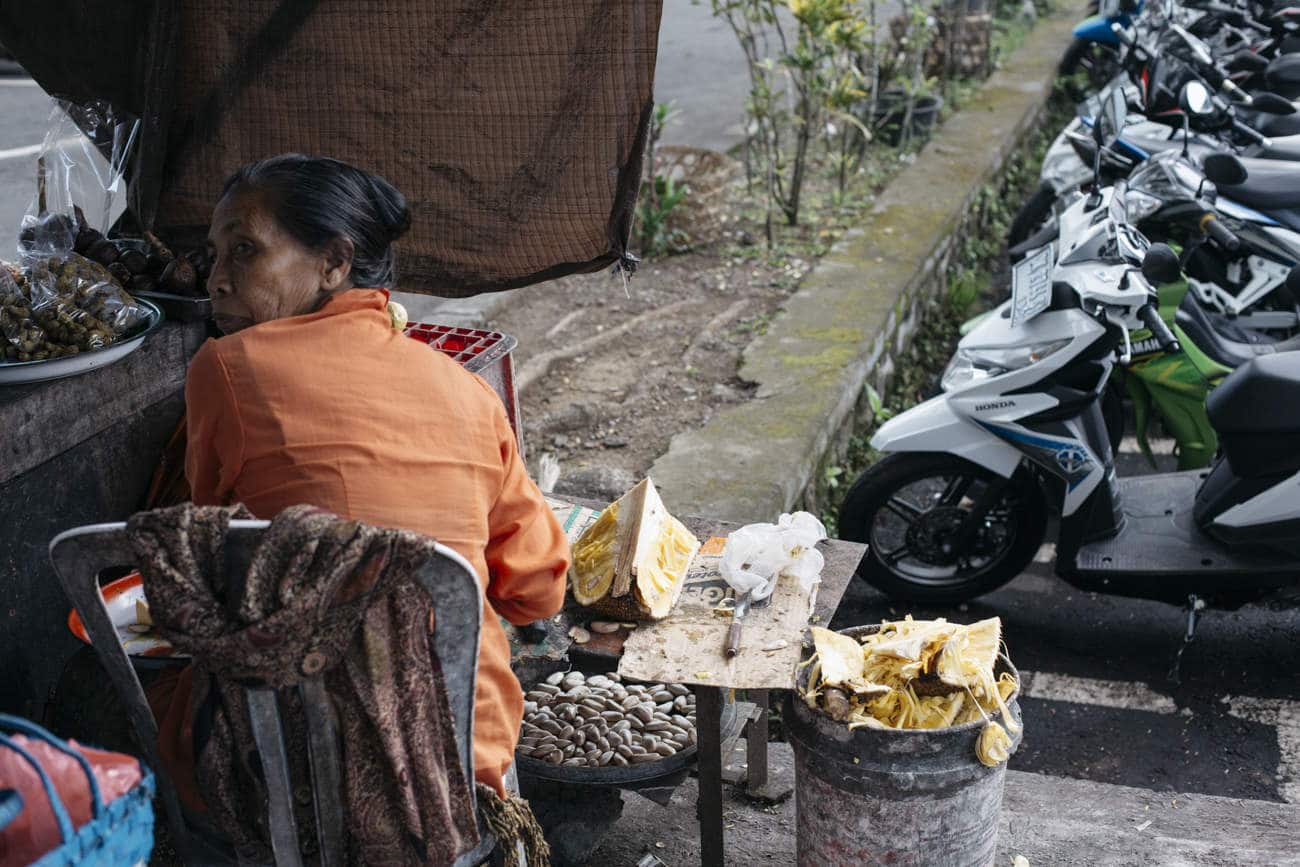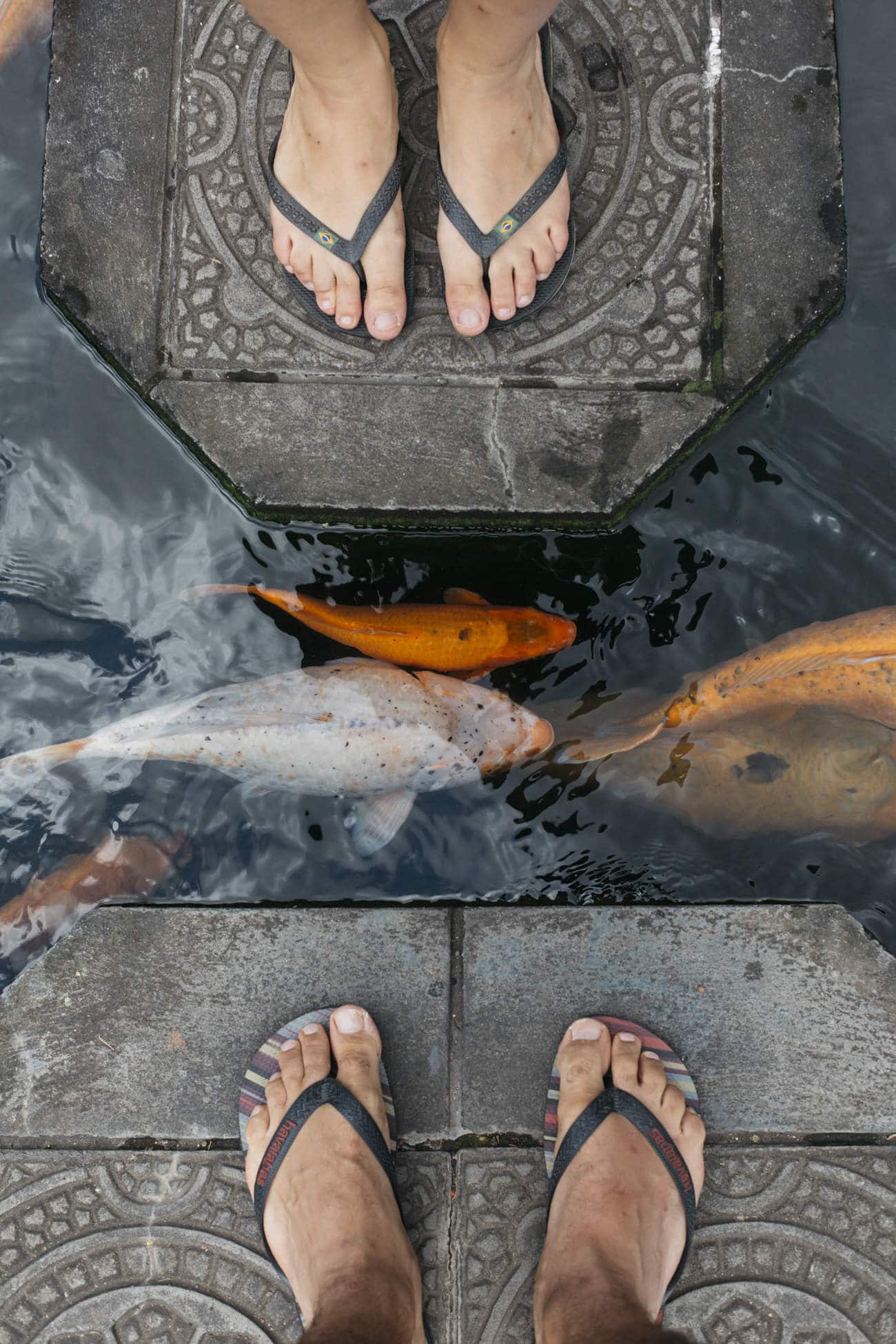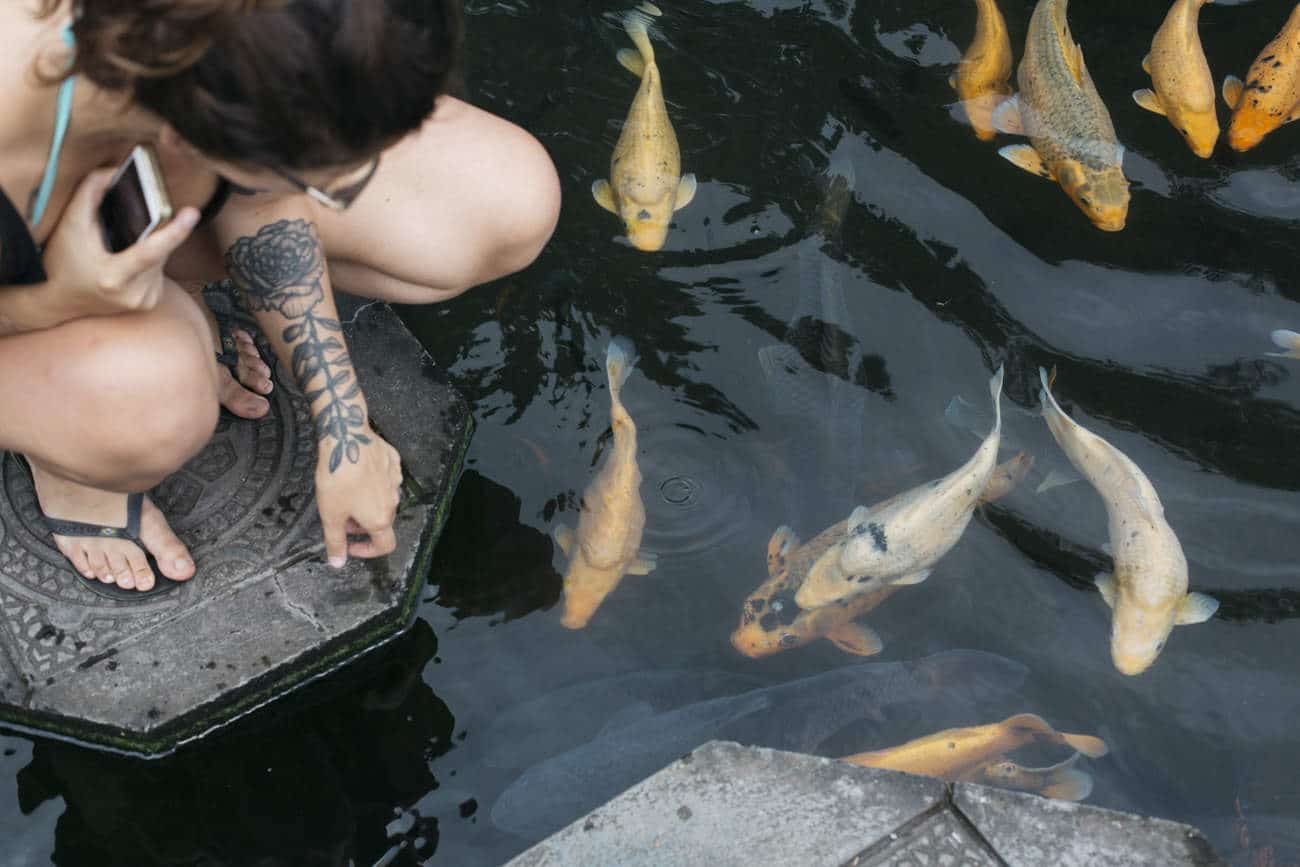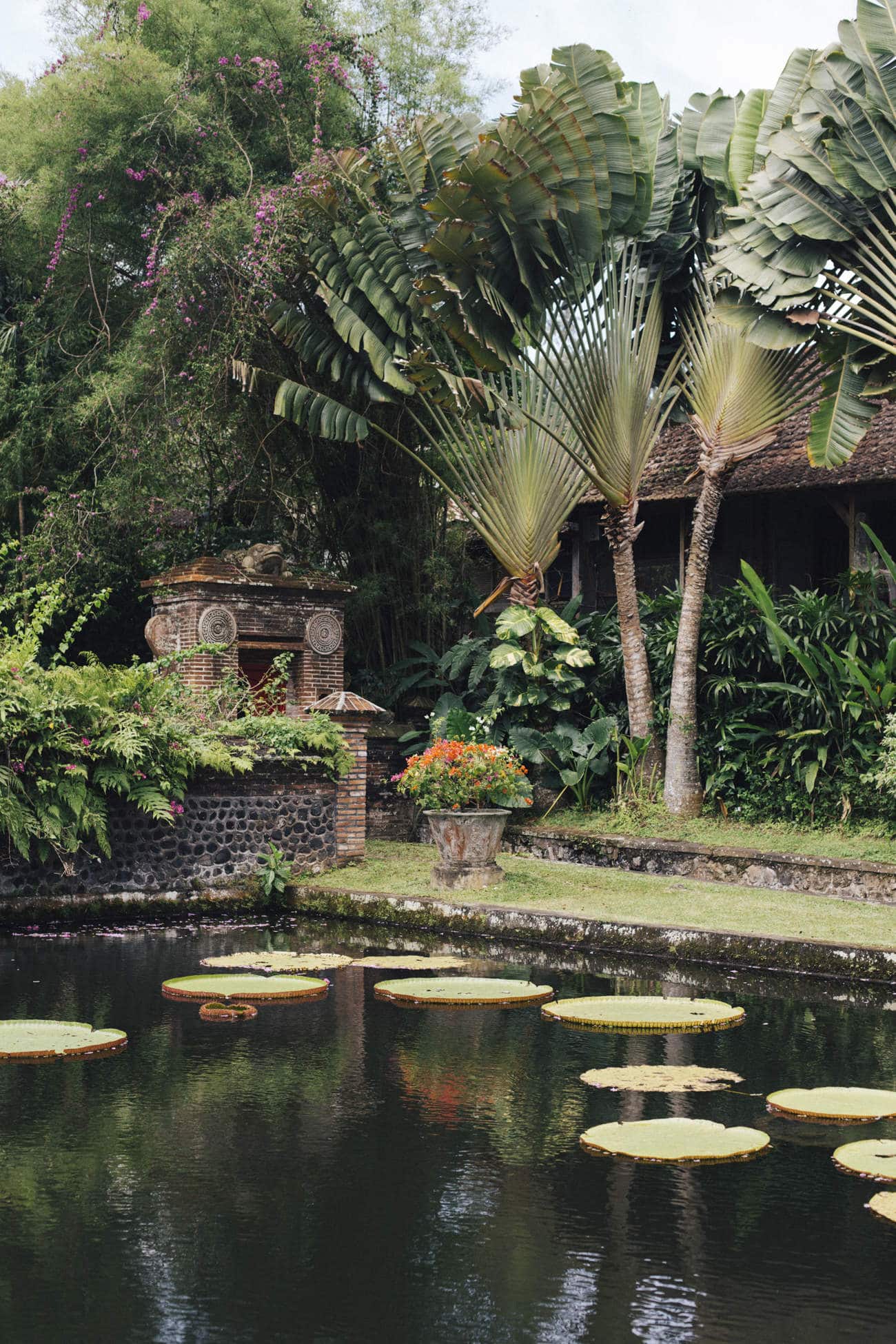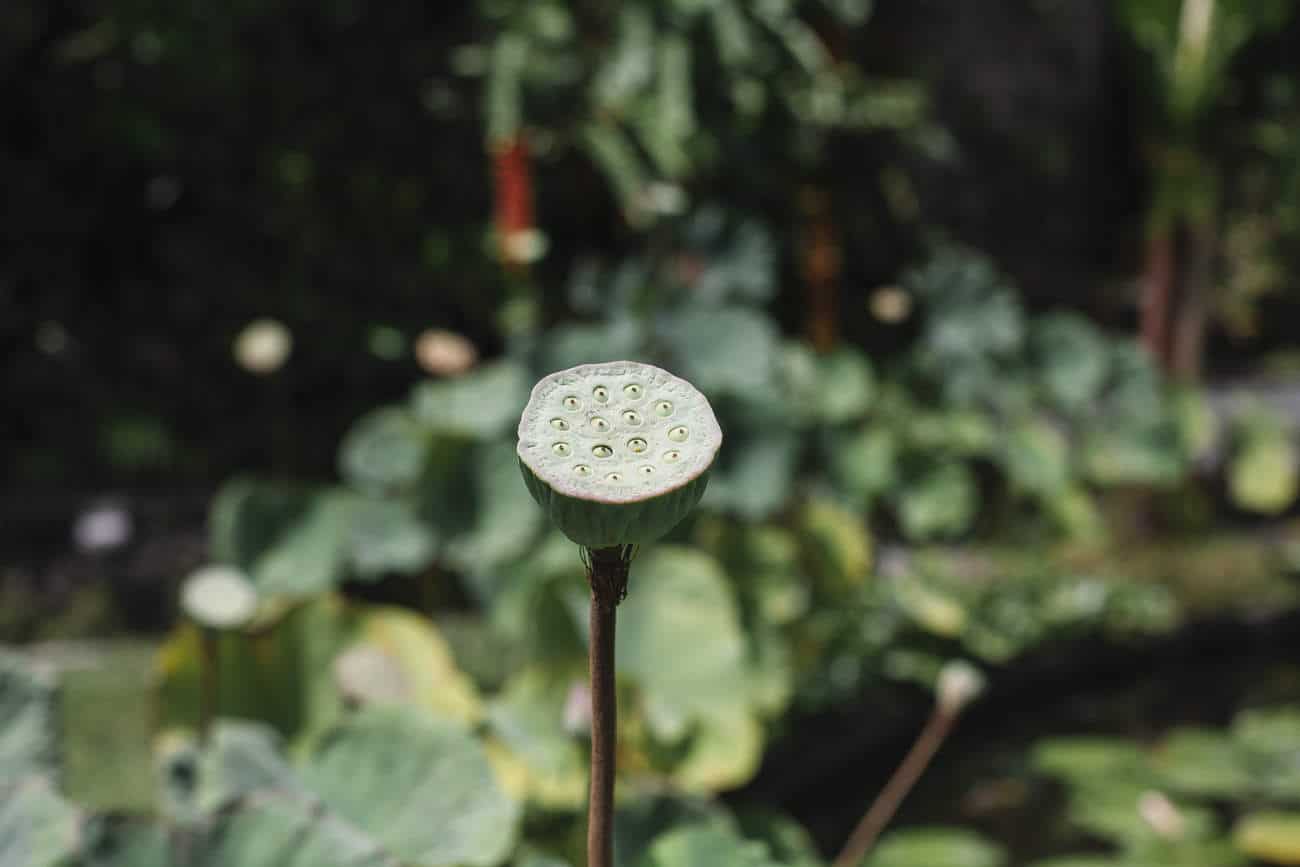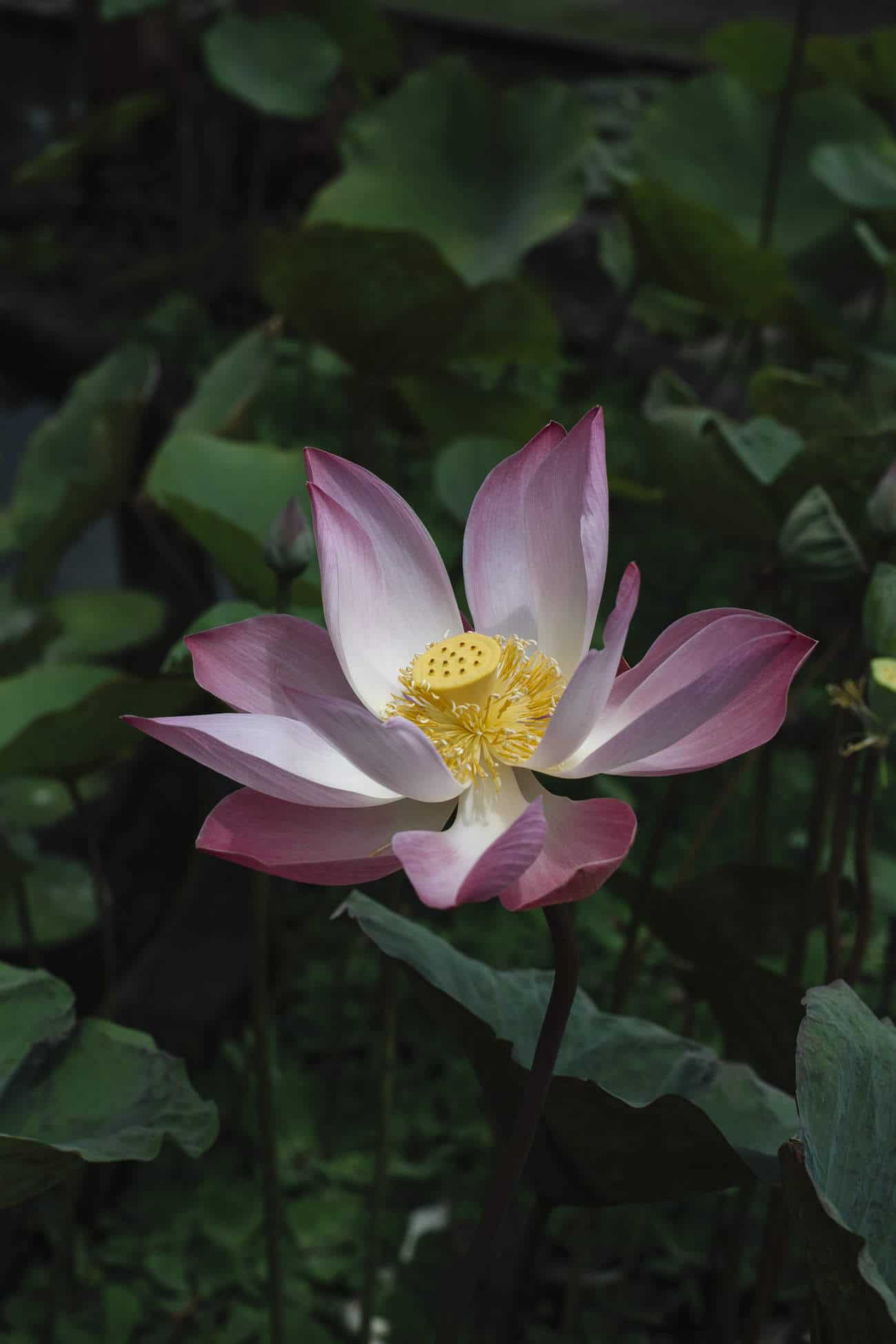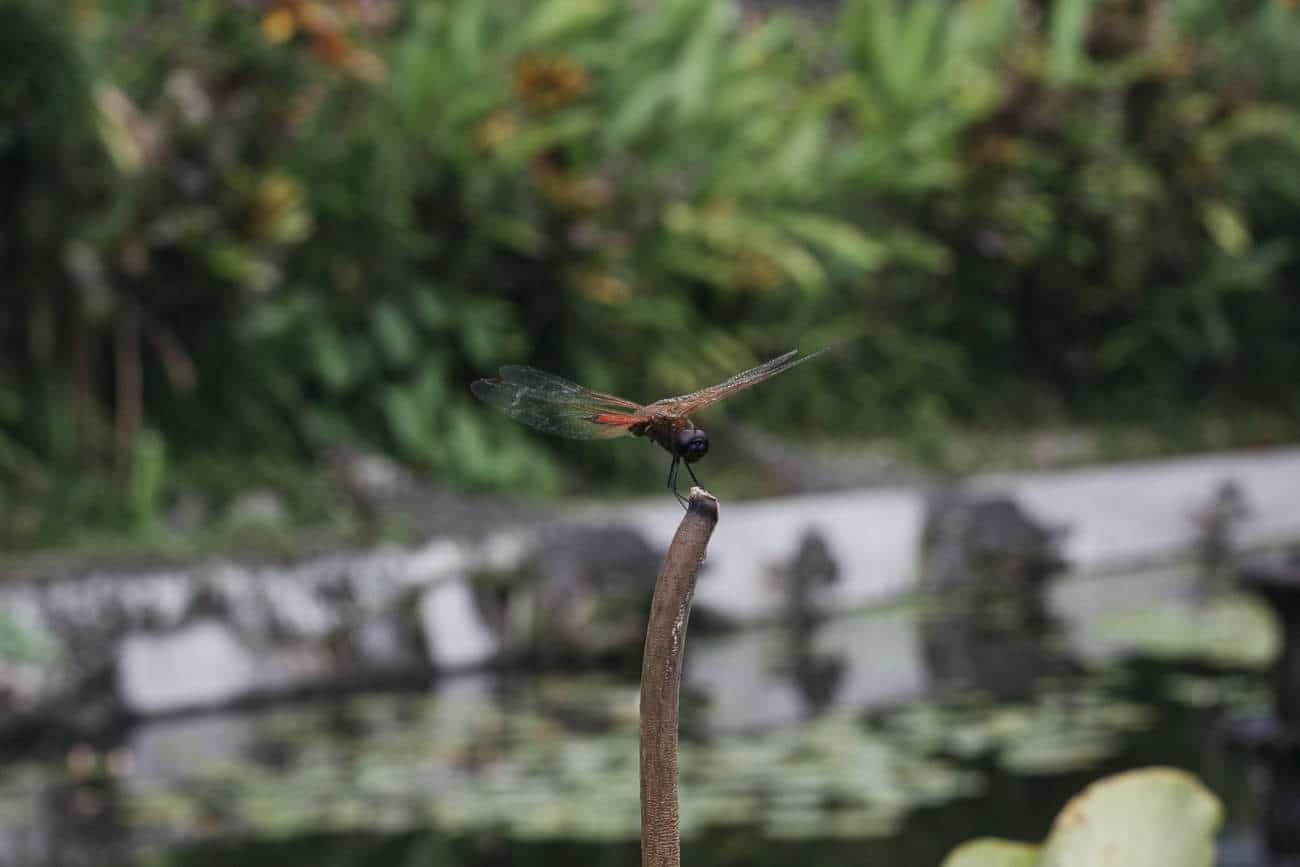 We also got to witness some amazing rice field views. I could stand and look at those all day, there's just so many little details in there, so many parts of this rice-growing activity. The seasons, the locals harvesting, the ducks who are part of the rice cycle, the little huts in the middle, the order and structure of the planting itself, the terraces and the reflections on the surface of the water… Rice is a grain that so many of us take for granted, but it is so precious and celebrated here. Looking at this complex process and lifestyle is eye-opening.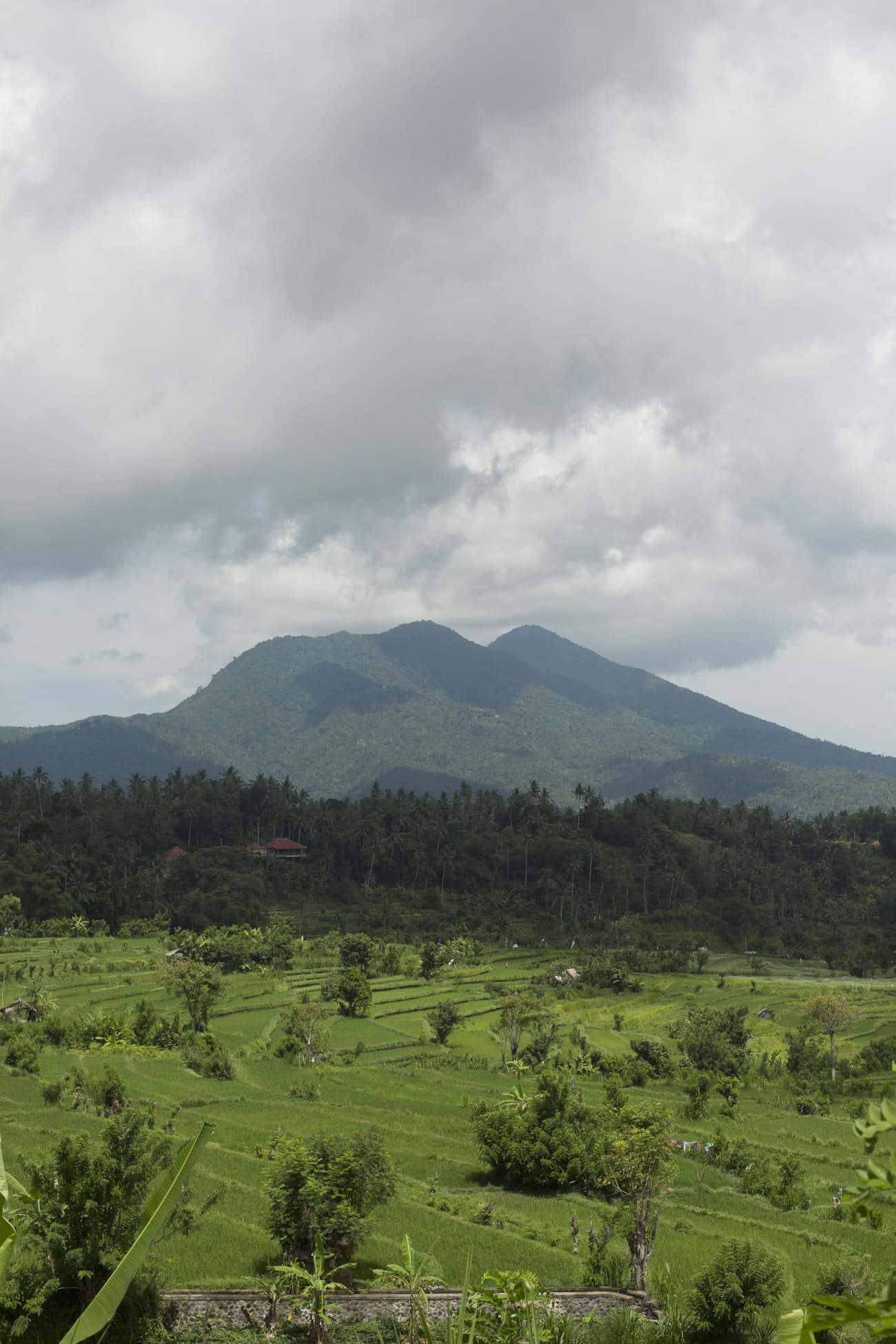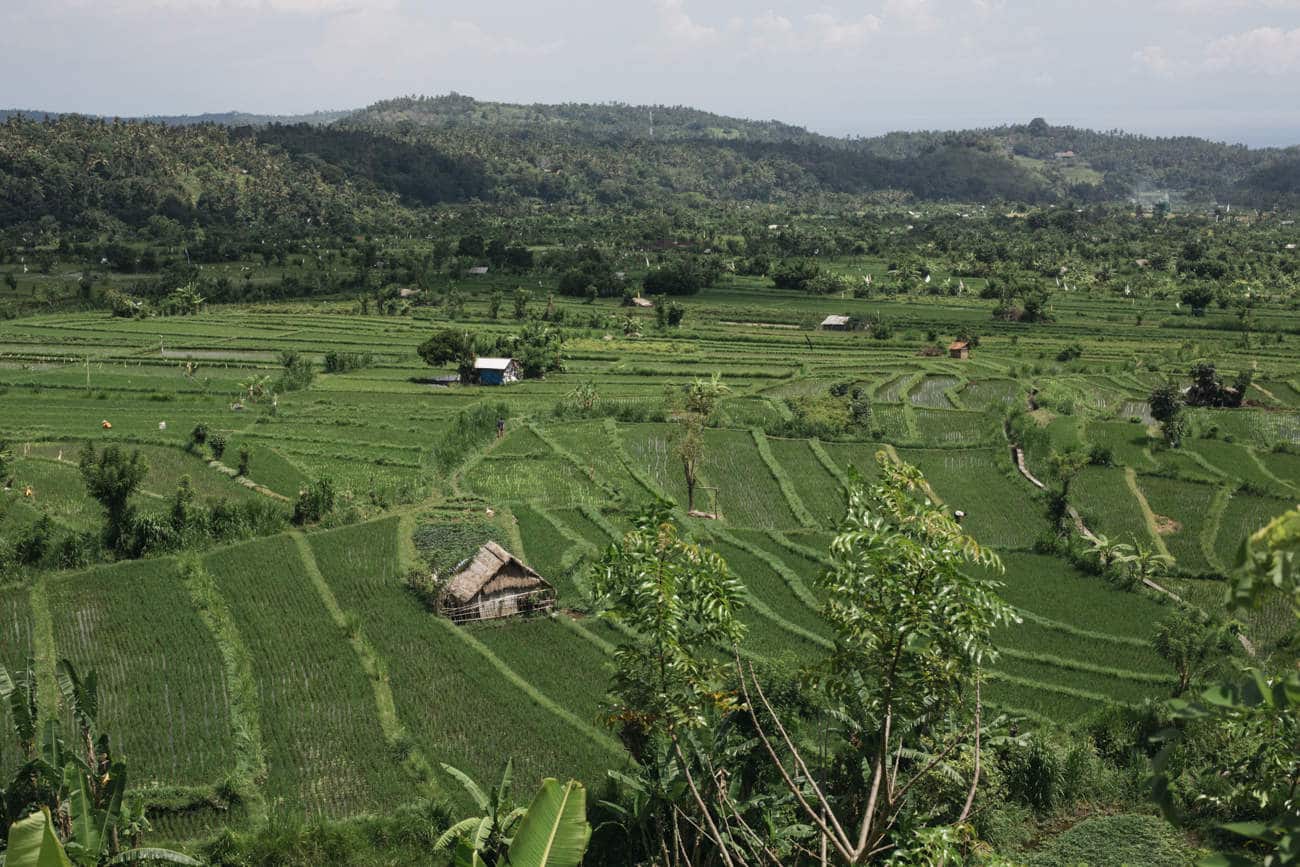 Another thing which we had lots of fun checking out, since it was our very first time in Ubud: the monkey forest. Walking through a forest full of monkeys is just such a fun thing to do on a day off, seriously! These guys are feisty, mischievous (they opened our backpack pockets and tried to steal things) but they are hilarious. The forest itself is pretty cool – lots of huge trees and pretty sights, despite the touristic aspect.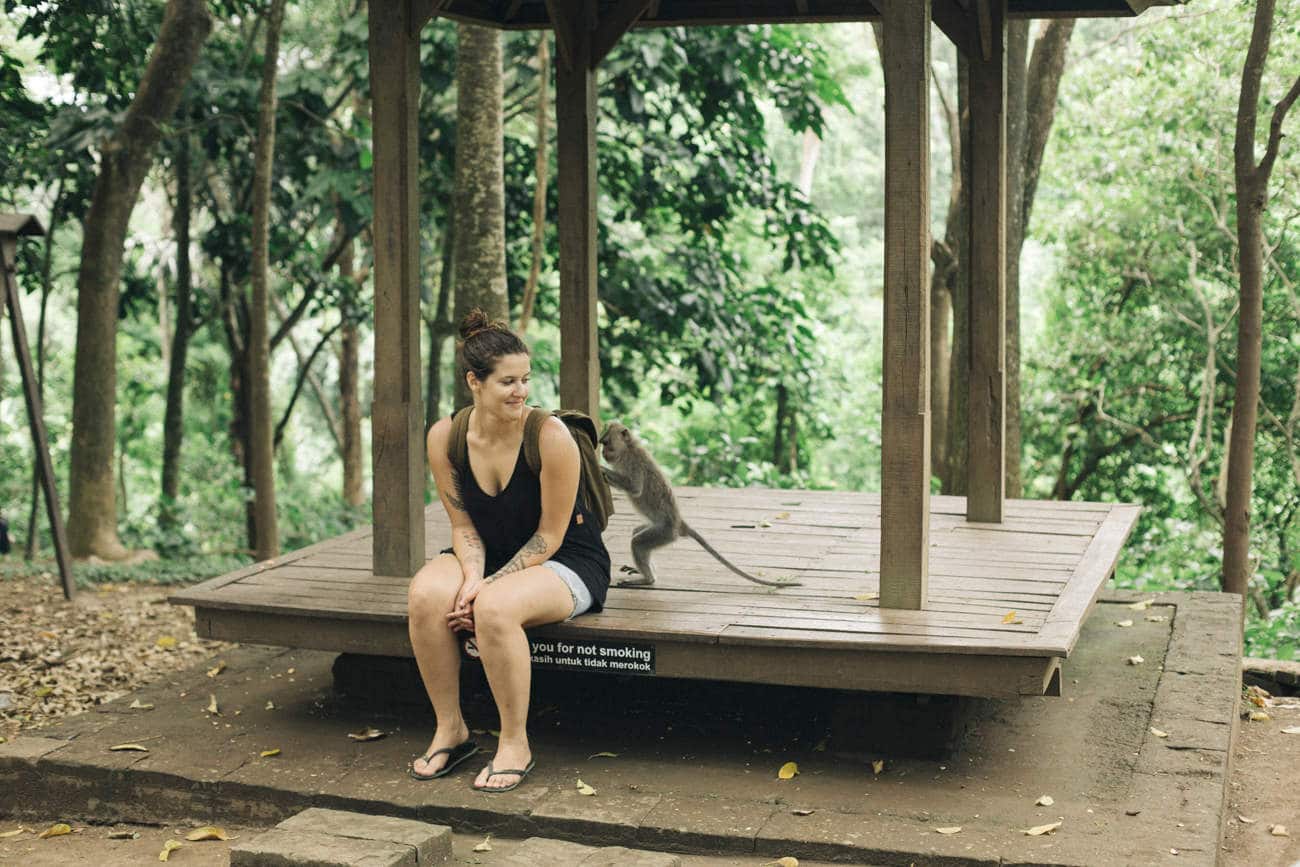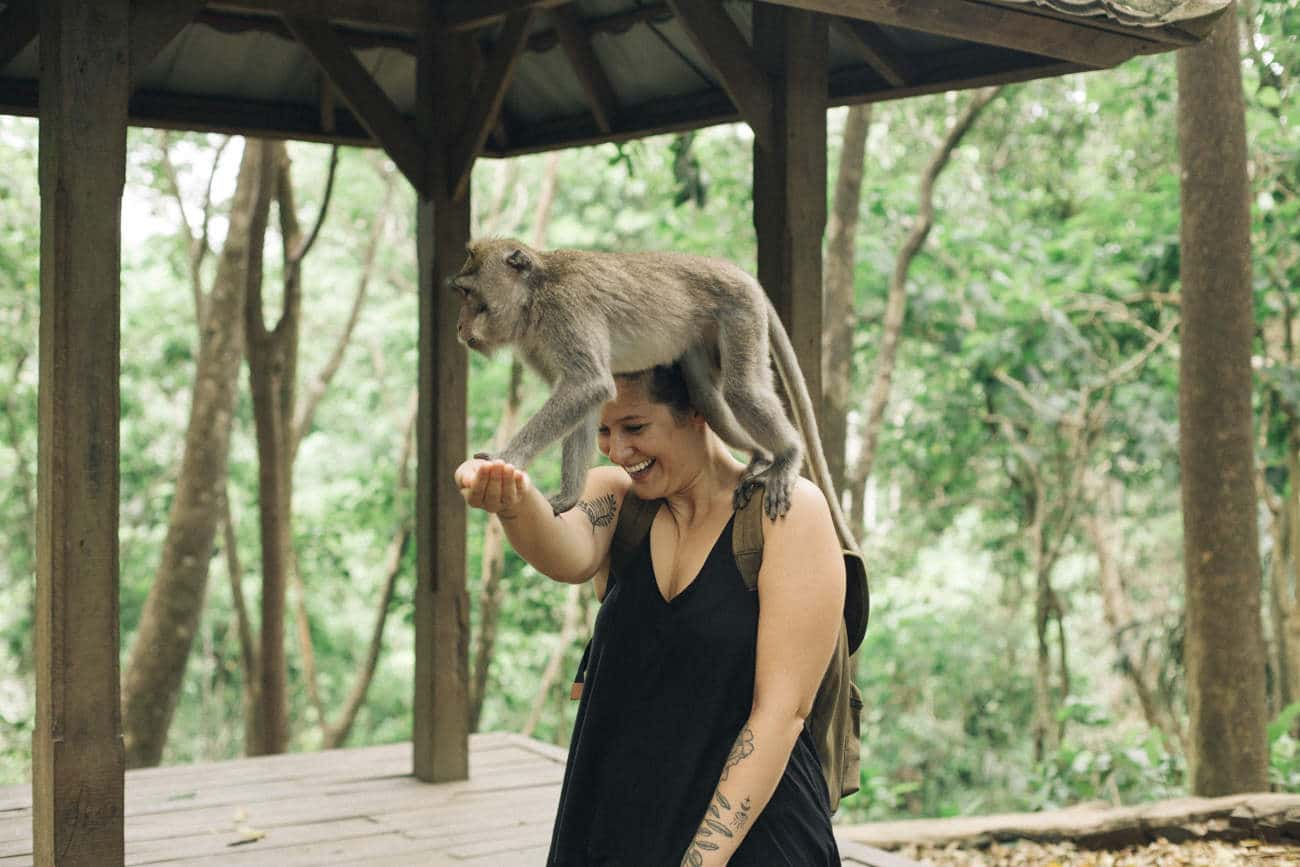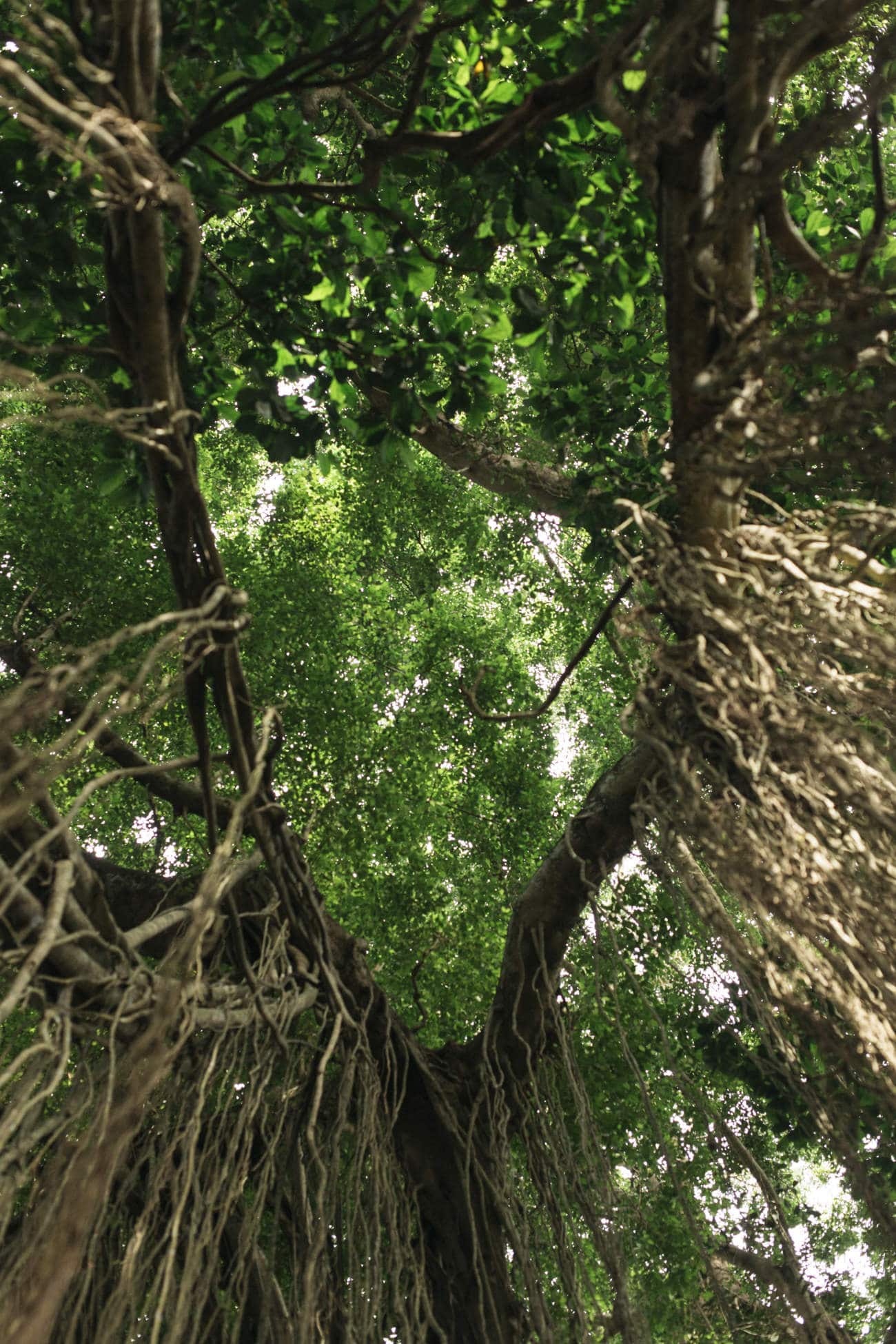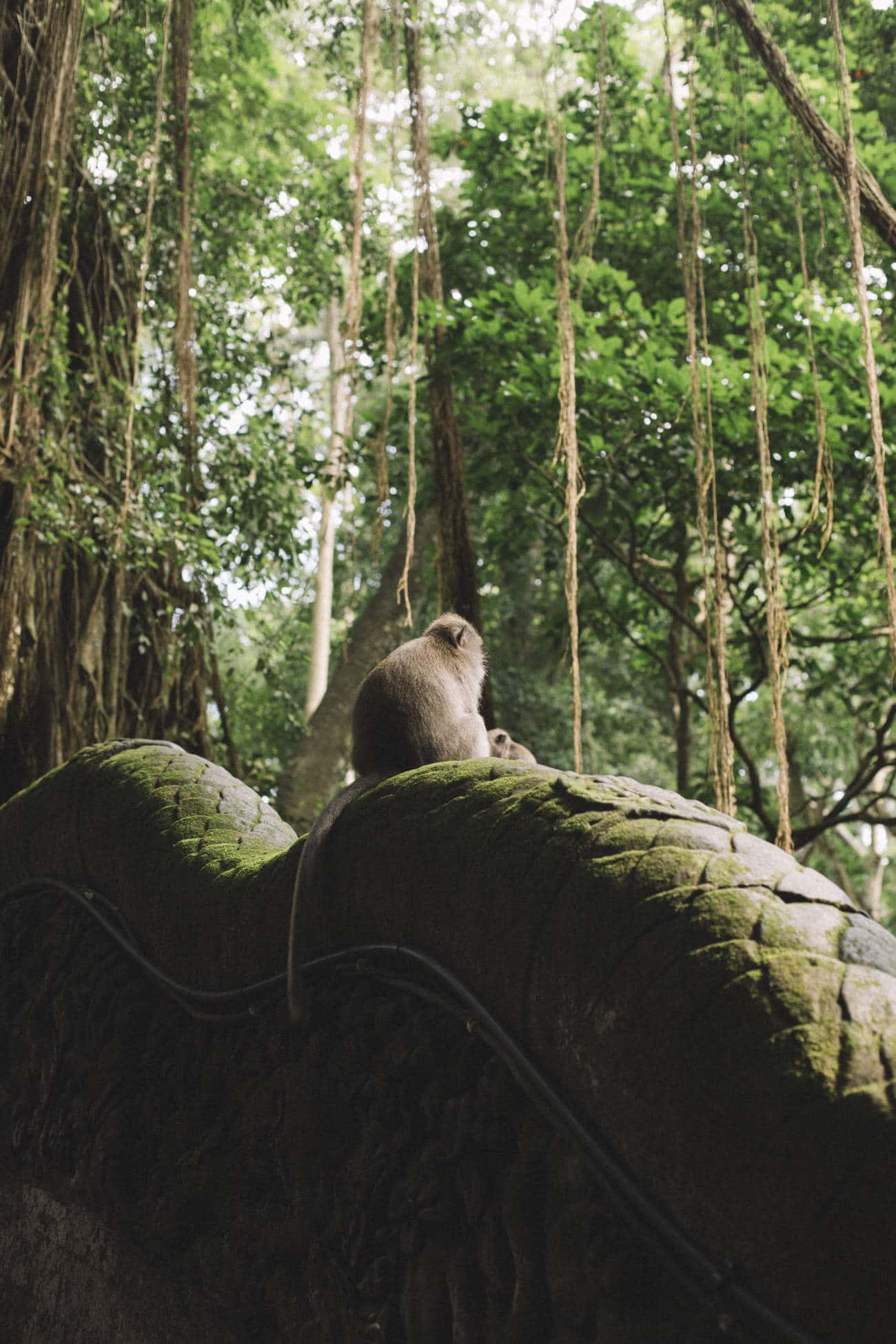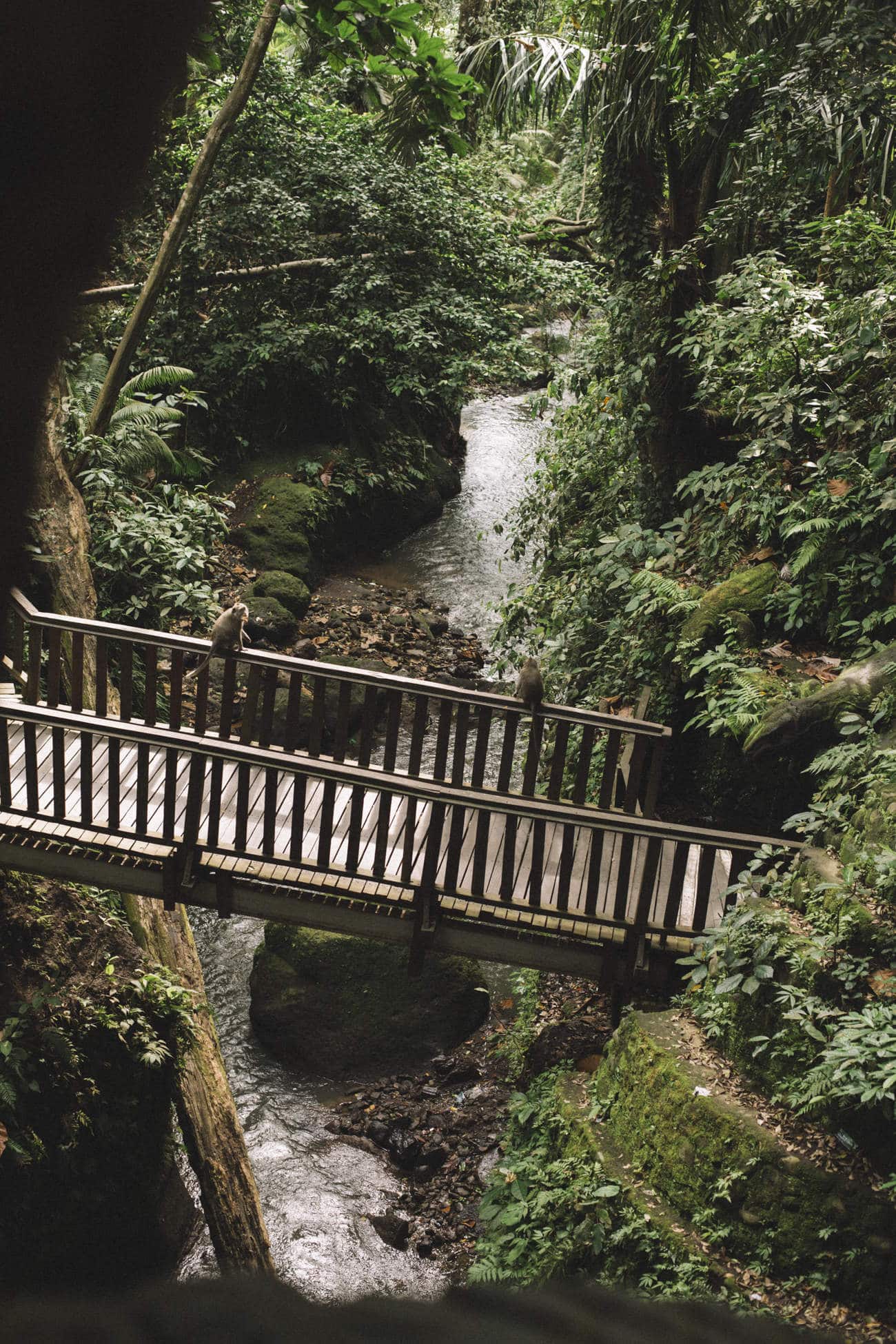 Ubud itself was a pretty nice town to live next to. One thing you definitely notice when living here is the yoga & raw food community. Just wow! Remember how I was saying that Canggu was a surfer spot? Well, Ubud is where all the alternative health & mindfulness folks go to. And I must say, I don't dislike it – I'm a health freak myself 🙂
There are tons of places where you can have healthy food in Ubud, especially raw food. My favourite by far, was Alchemy. The food was so good, we both just fell in love with it: raw papaya spring rolls, huge salads, delicious raw pizza that even David (who's such a pizza guy) adored. And raw banoffee pies that make you fall off your chair – at affordable prices.
While we are not really devoted raw foodies, in this heat it was perfect – just exactly what you need to energise and fuel up for an afternoon of work or wandering around.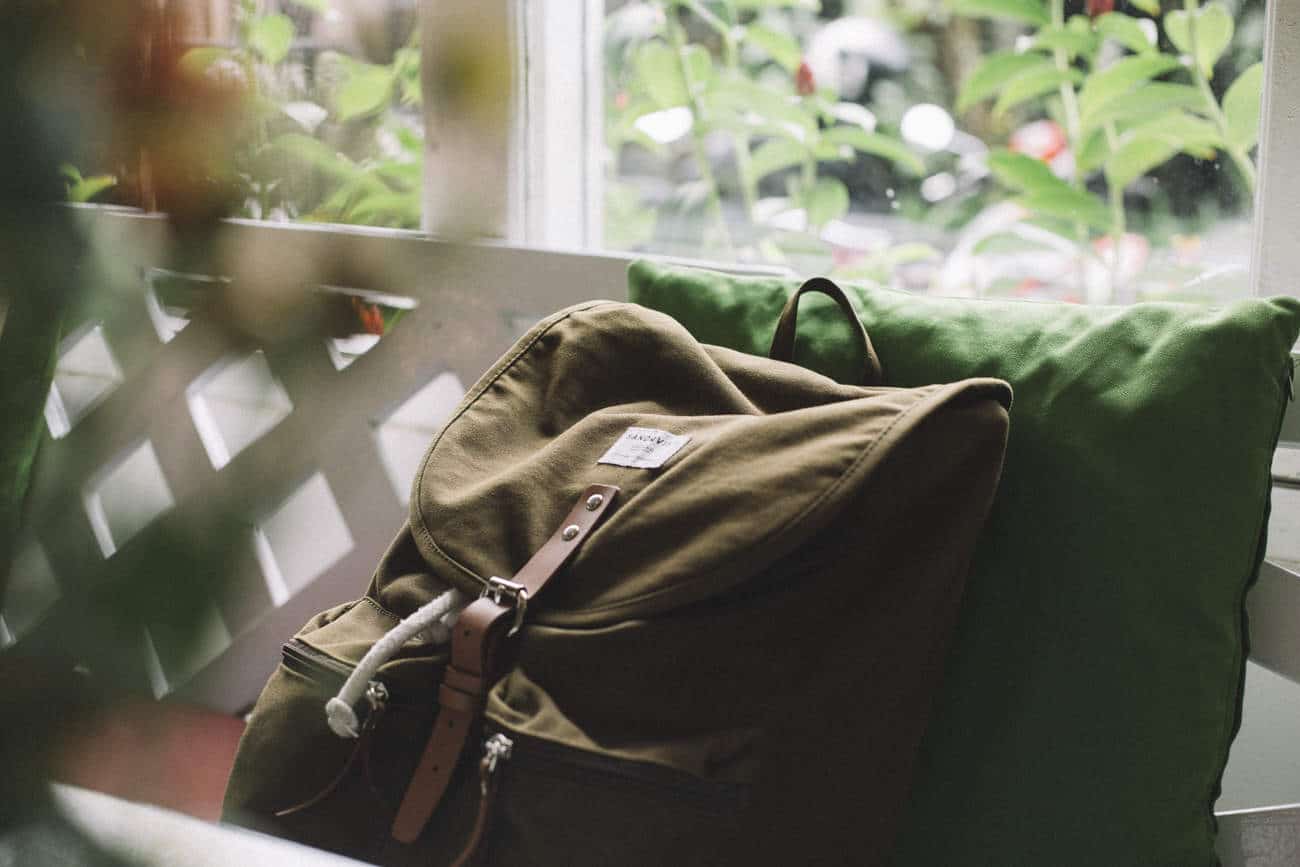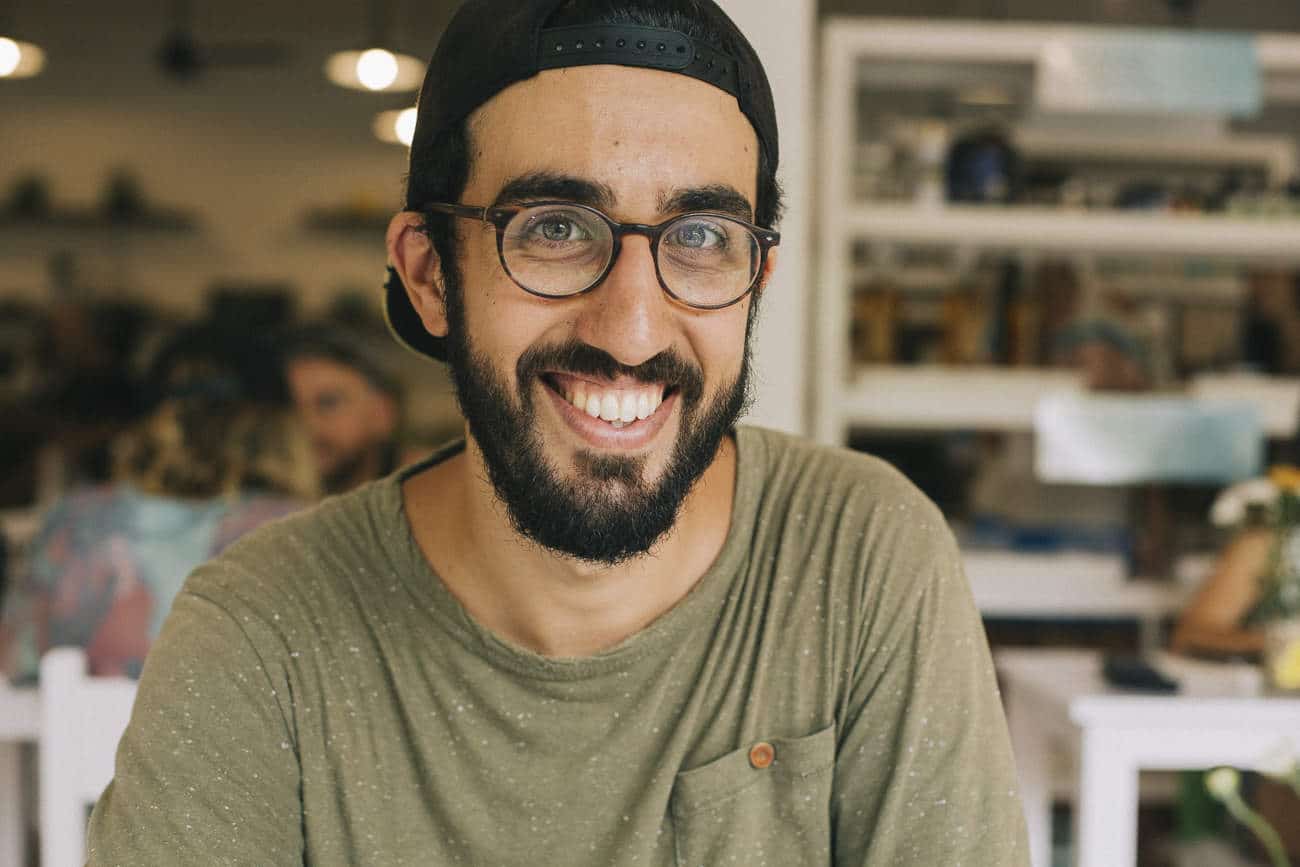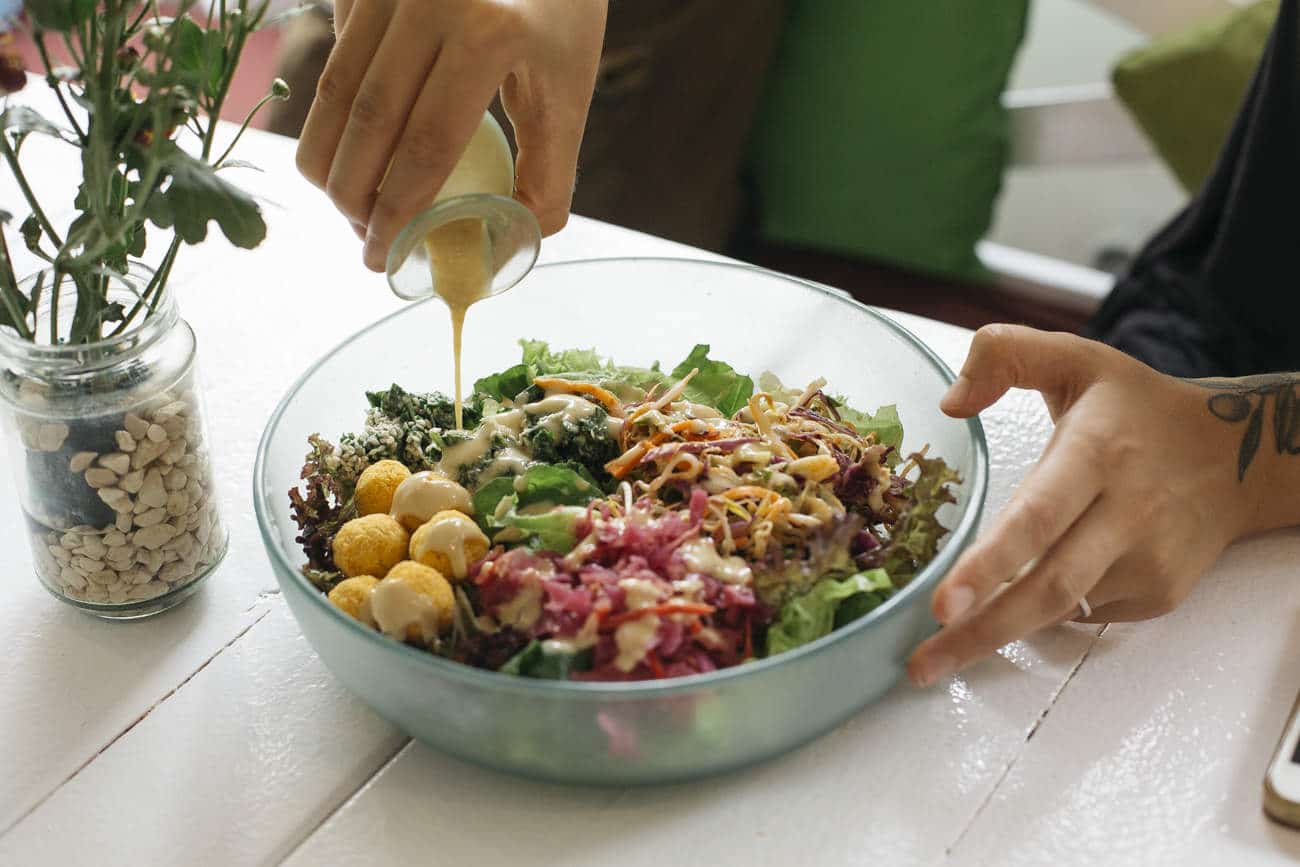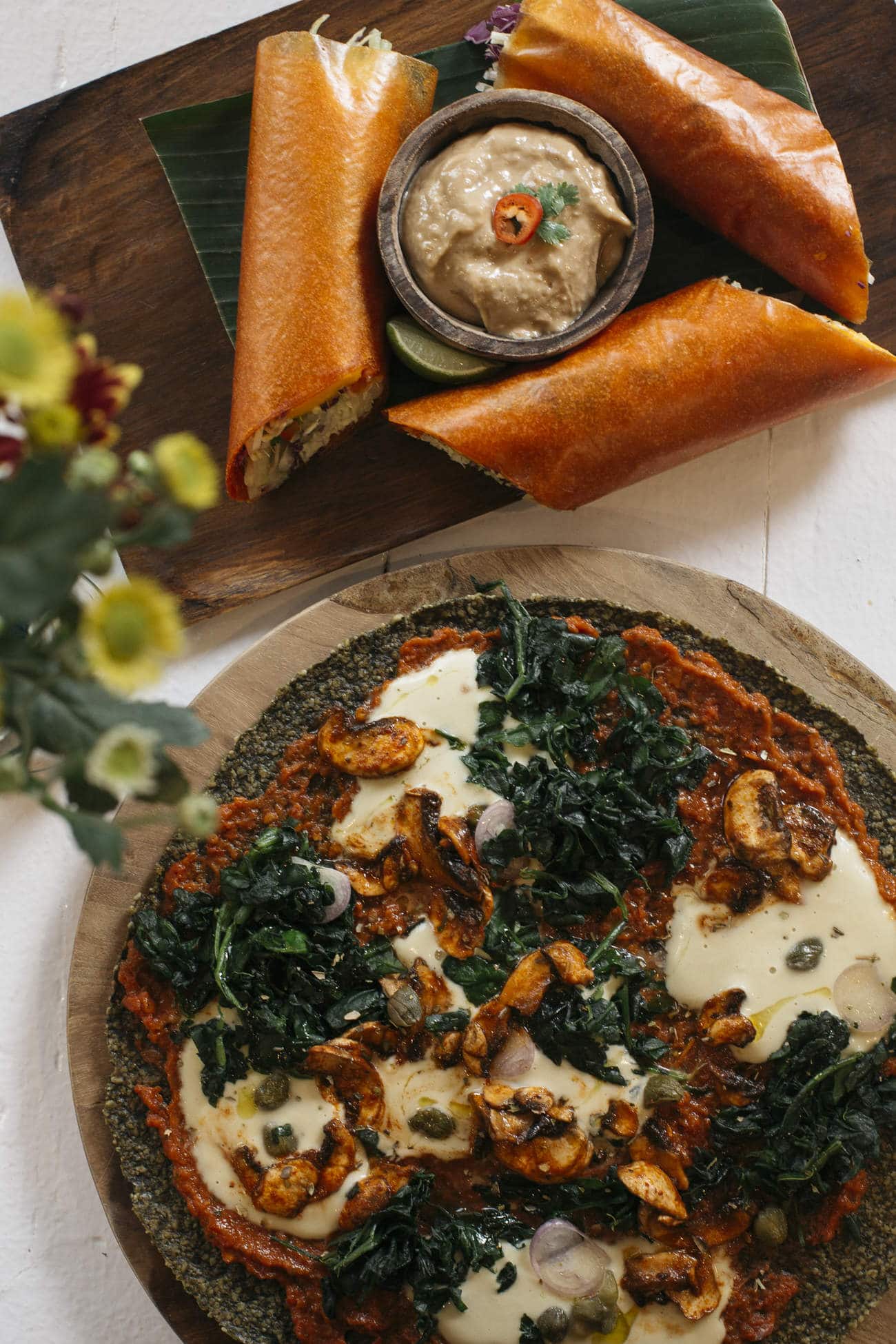 We adored Ubud and this is the place where we'd come back to when travelling to Bali again. We highly recommend it to anyone, whether nomads looking for a tropical temporary home,  creatives in search of cultural inspiration, yogis seeking a mind-body connection, or just holiday people who want to indulge in true relaxation.
We had a bit of all that during our stay and it was such a great thing for our creativity. It was a great place to live in, to seek constant inspiration and to put it into images – our creative projects, both personal and client-commissioned ALL benefited from that while we were here.
I don't mean to sound biased though: Bali is certainly a place which takes getting used to. I was surprised that we ended up here at first – there are some culprits and some chaos. There are some strong energies that feel can feel heavy. But once you're past all of this, and once you start taking the paths less frequented, that's when you start to feel all the magic!
---