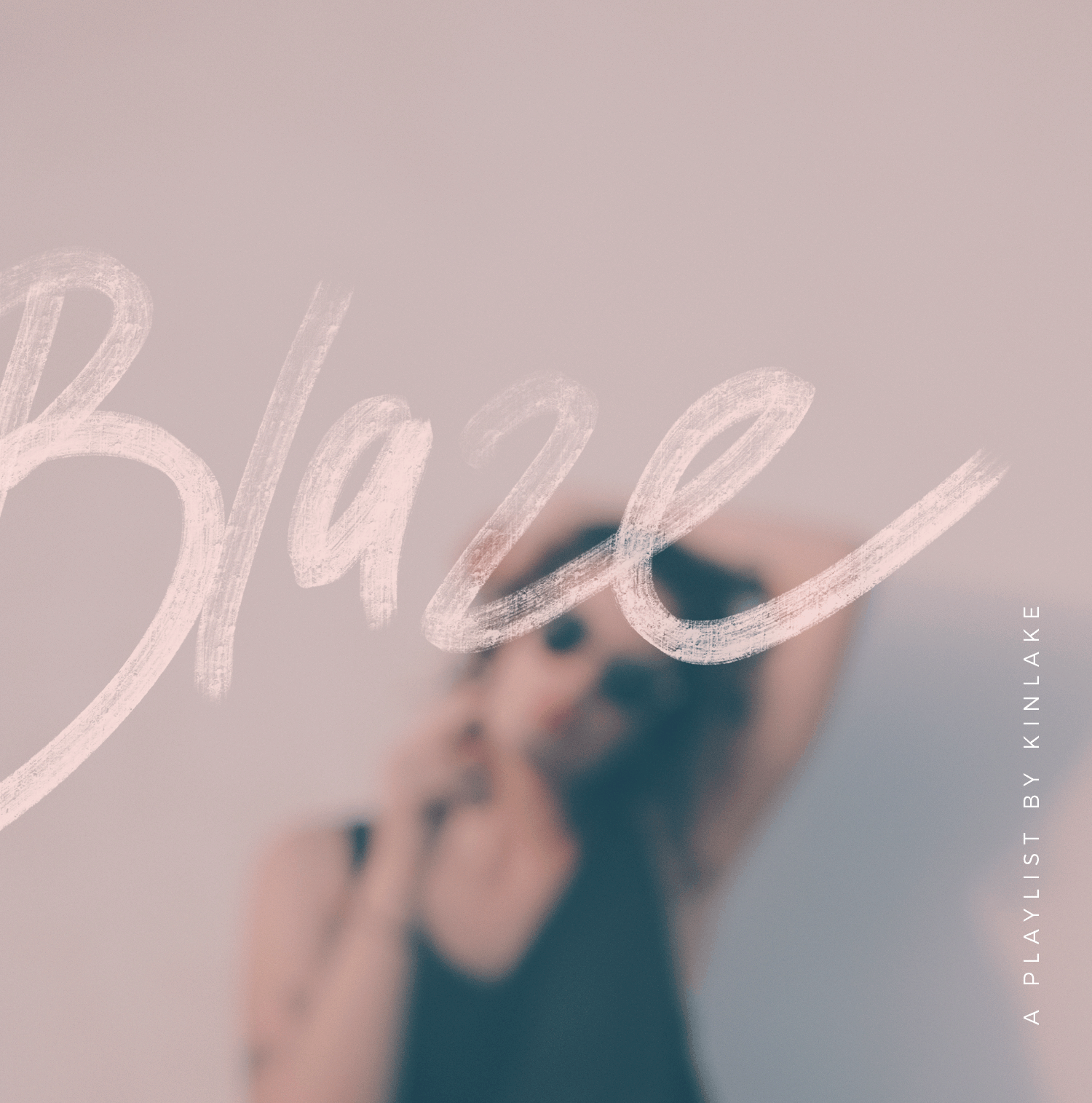 There are two ways to live a life. You can either live it on autopilot – no questions asked – or, you can live it curiously. To question everything, including your own existence. Your fears, your insecurities, the shit you have to deal with, whatever keeps you away from your true potential and the reason why you're even here. Within that journey, you might learn a bunch about what surrounds you. You might dig inwards, to learn about yourself. Your past, your present. You might dig outwards, to learn about the cosmos and that bigger picture. Either way is a good way to feel more enlightened, more creative, raw, wild, connected. The journey of life itself is utterly spiritual no matter what you believe in, if you're curious enough to question it.
To live creatively we must do that, and while we're at it, we might even get to realize that there is way more than the reality we live in. Way more to "us" than what usually comes to the surface. And way more to see, feel, listen than what we are even aware of.
There are ways to uncover those unexplored realms, and have some fun with that in the meantime – that's always worth mentioning. But a very simple way to simply reconnect with oneself is to just …light one up. David and I are firm believers that cannabis is a wonderful herb. There's nothing quite like it, to re-kindle our intuition, ignite borderless creativity and access our inner wisdom. We like to say that cannabis makes us go back to the way we were naturally meant to be "without" the inevitable mental fog of modern life. Not as a way to escape reality but to make it feel more present, more vibrant, more inspiring. To be in the moment and align with ourselves, like after a deep meditation. Or to re-wild and light up that curious wild soul within us. No wonder why it's becoming more and more talked about, less criminalized. It's about time, isn't it? Well, after we decided to open up about our personal experience , we're always happy to be part of that talk too.
If you too, love to blaze & elevate, then this playlist is for you. We've been putting it all together for the last few months, collecting all our favourite sounds that align perfectly with …a heightened consciousness 😉
It's sometimes dreamy, sometimes wild, sometimes unexpected, random, funky. So kick back, light one up and enjoy the ride. And for goodness sake, do something wildly creative while you're at it.
KING GIZZARD & THE LIZARD WIZARD – Rattlesnake
Y LA BAMBA – Ojos Del Sol
ANN PEEBLES – Part Time Love
MICHAEL SEYER – Lucky Love
This particular playlist can be accessed right here on Spotify.
If you enjoyed this sound collection, make sure to follow us there. We regularly add many such tracks in our main Kinlake playlist which is now gigantic – oh my. Many, many awesome songs have been collected there during creative times, roadtrips and discovering new places around the world that played them.
About the cover this playlist – as usual, these posts are a great opportunity for us to have fun and try something new! I had seen this image on Pinterest a while ago and was intrigued by the color but most particularly the fact that is was blurry. Blurry images can have so much charm, and it felt so appropriate to give that style a try. They can reflect that state of mind, where the "big picture" feels blurred out, where we don't notice overall things such as background, clothes, face, but rather an action or a feeling. Here, it was all about capturing that moment where we lit one up, at our house, on a warm summer's sundown. It was strange to shoot blurry pictures on purpose but we loved doing this and it opened our minds about photography. Combining that with a rough yet clean rendering of my hand lettering gave us an interesting contrast and focus! The slight animation of it is explained in our latest course (about animated lettering GIFS) if you're interested in checking that out 🙂
x
Linda (& David who curated this playlist and rocks at it)
---