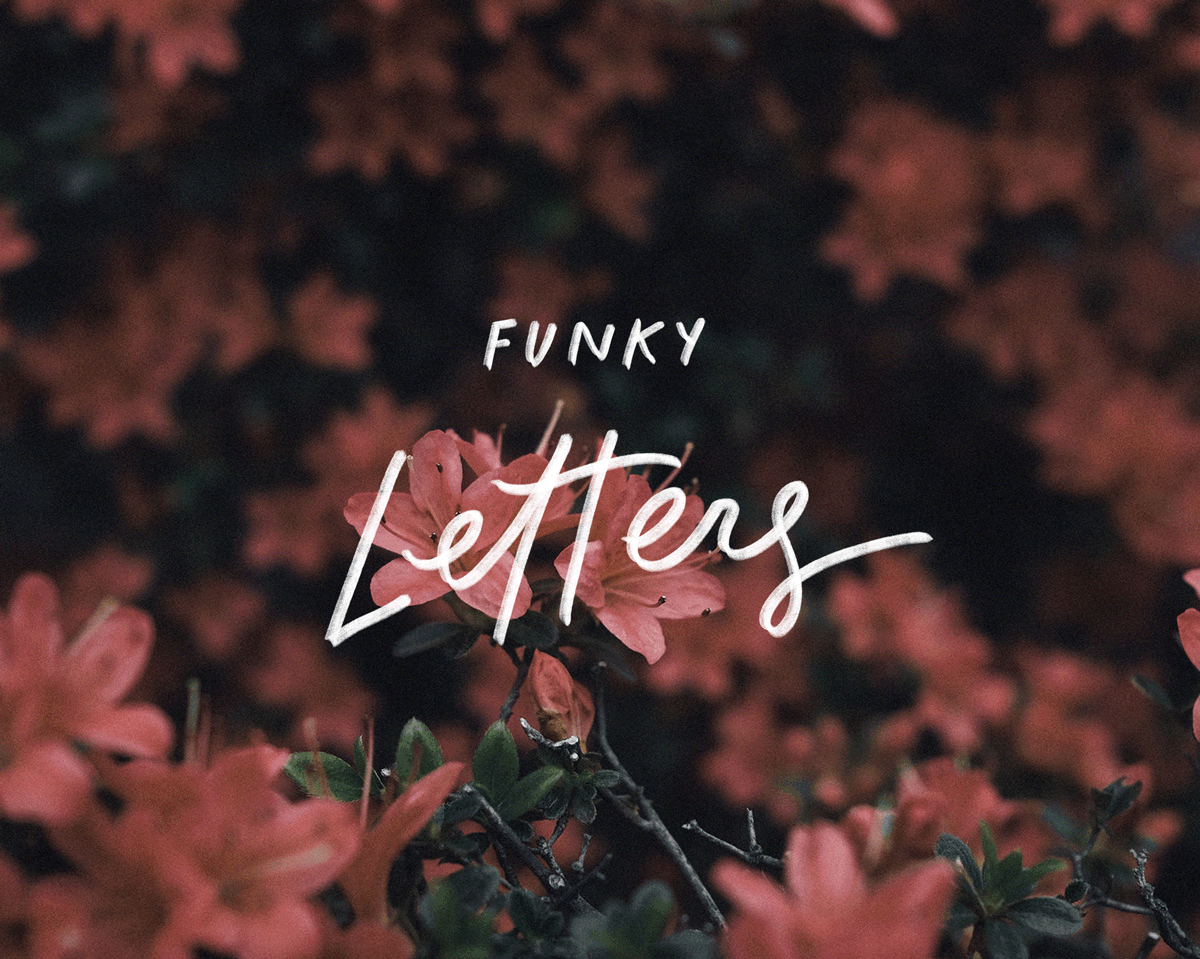 Let's take a moment to celebrate. We are so excited about this!!
YES. Our new creative course is finally out – and it's the most fun we've put together yet, as it's about the process of making hand lettered GIFS!!
Those of you who have been following us here on the blog or on our instagram channels have probably seen a lot of our hand-lettered images. Ever since we've been experimenting with lettering, it's been such a key to how we communicate and design our own visuals, as it's an incredibly fun way to add a personal touch to all of it. Over time we received plenty of requests to teach about our approach to lettering and so we did in this course which we published a while ago! We received loads of positive feedback about it and it was so encouraging that we decided to create yet another course for the hand lettering freaks who want to do more cool things.
Personally our hand lettering craze expanded little further since we realized that lettering looks even cooler when it can dance, move, flicker… like an animation. And we're no animation geeks but after loads and loads of experimenting, trial & error, learning by doing, we started getting more and more familiar with the process of using our lettering to create some cool GIFS. We totally fell in love with the process and it became a new obsession of ours. I mean, it's so much fun to see your own design moving instead of being a still image! And that certainly makes a difference when you share it as well. Guys, the addiction is real. GIFS are fun, quirky, captivating. What's not to love about them?
Cool thing about it is that it's really not complicated to make those, and if you're a creative soul already familiar with lettering, then this could be a simple upgrade to experiment with, something new to try. So we thought of you when we created this course and this is exactly what we've been working on in the last few months. Here's a teaser:
We filmed it when we were staying at our airbnb in Osaka, hence the quirky japanese decor! That was a lot of fun, and teaching as a team (instead of separately) allowed us to be ourselves even more this time. It was a lot of work but we had some good laughs and saved plenty of bloopers (which are sadly not included in the course but we could totally share them on instagram sometime!).
In this course, we're taking you through loads of useful starter tips as well as the whole process behind x3 lettering animations we have created. We're also explaining the whole technical mumbo jumbo of exporting GIFS in a way that's simple & easy to understand, so you can get started right away.
If you want to have fun with your hand lettering, well… this course is for you. You can find it here on our website & also on Skillshare if you are member there.
We also thought of those among you who are not yet into lettering and want to get familiar with the basics first – and so we combined both our lettering courses into a 2-in-1 bundle.
We're SO excited to hear what you guys think!  If you try it out please let us know.
What else is coming up?
Yup, we have some more exciting announcements lined up for the whole beginning of this summer. Next week we'll be heading back to Europe and we'll share some insight into our biggest project just yet, which we are SO excited about. Those of you who have been following us for a while can proooobably guess what we're talking about. I swear I'm having trouble keeping this in suspense though, I'm going crazy, haha 🙂
If you'd like to be in the know for when we launch future courses & new stuff – make sure you subscribe to our newsletter.
---