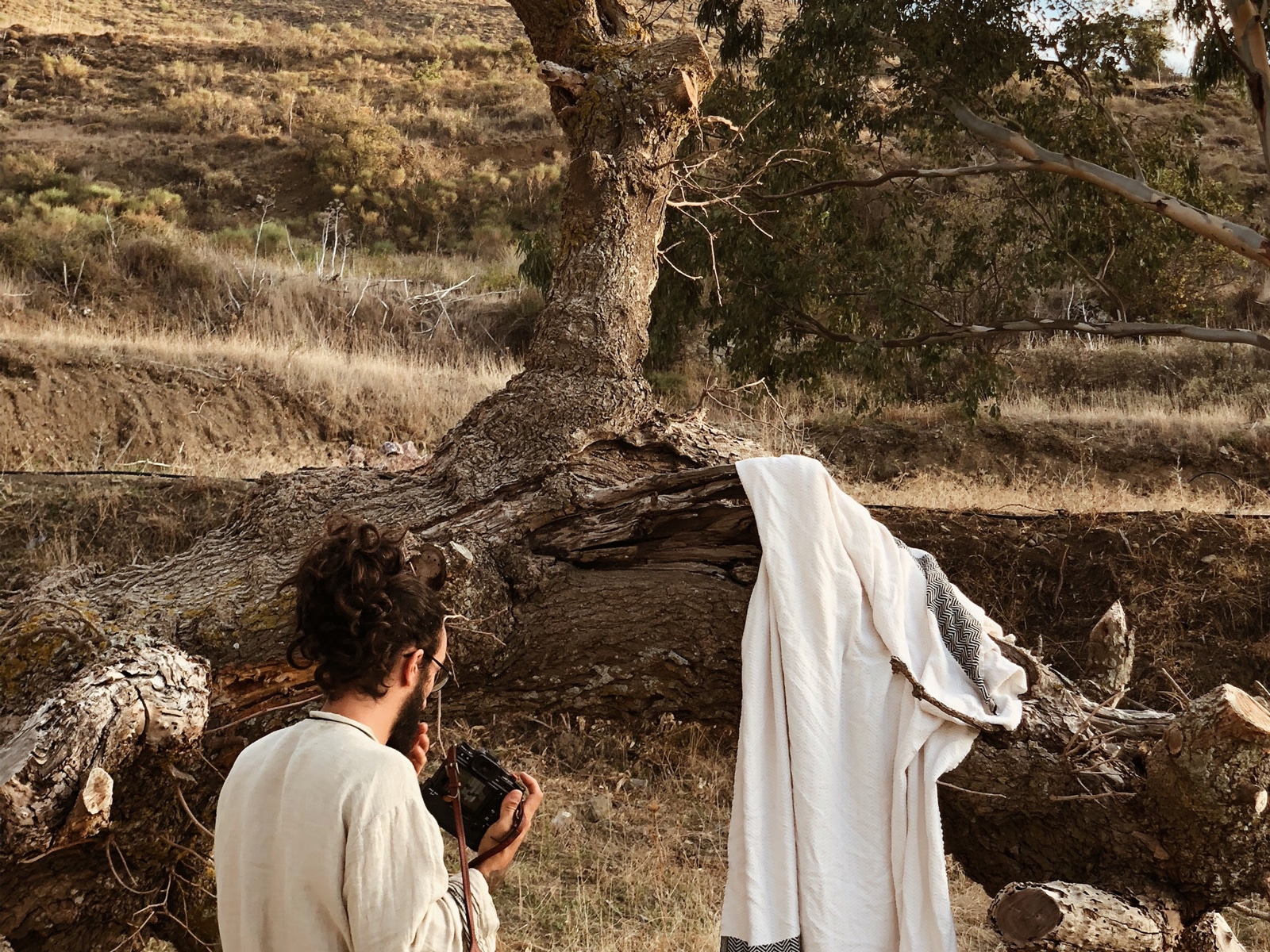 Kinlake is almost four years old. Can you believe it? I don't! It's been almost four years since David and I decided to fusion our creative forces together and start working together in 2015 and so much has happened since. We started our creative collaboration in the form of a design studio. This is something that we're still running today, of course, but we also do many different things on the side, as we learned and acknowledged that our creativity doesn't really know any borders and that anything can happen when we join our brains together for a session of daydreaming, imagining all the possibilities and then acting on most of them. Yup that's exactly what we're all about and yes, sometimes it gets exhausting … but it's fun!
As soon as our collaboration became Kinlake, that all started boiling and we had many, many things to share. Because this move is what had made our lives exciting and gave us purpose. So a few months after we started working together we decided to open up a blog section on our website that you see here, where we were sharing little bits and pieces of our lives: thoughts, creative processes, journals… In fact, back when we were in Luxembourg (before we started living our crazy nomadic journey) we kind of stood out in our network because of that. We were the only creatives that were actually documenting & sharing their lifestyle and not hiding behind their (finished) work and projects. Kinlake to us was far more than a business or an agency, it was about us two getting together and living from creativity. We had an urge to just express that and to share it. Sure, some people might have not been interested to know about our lives and more interested in seeing our work. But after giving it some thought, we came to the following conclusion: we have a lot to give. If somebody is not interested in personally getting to know us and our process, then this person cannot truly connect to us and allow our creativity to flow freely for the purposes of our collaboration. There's no point in forcing this to happen. Honing in on that statement and looking to be humble, authentic, real – is exactly what has allowed us to work with people who we really have a good feeling with and who actually inspire us!
A little later than that, just around the time when we started to gain "some" sort of direction with our blog, we started using Instagram. It sure felt bloody confusing at first, like "what the heck are we even supposed to share there that's different from the blog?", "how can it make sense?". Those questions went on unanswered and we were a little unguided when we begun, but one thing was definitely certain: since the beginning we knew that we did not want to use instagram as just a place to share our work. We saw a lot of other creatives doing that there, but we personally felt that our portfolio did that job and it was more than enough. We also did not want to "hide" behind our work and let it be the only thing that defines us. What we do with Kinlake is about far more than our work, and the format of that work may change with time (hint, hint!). Somehow our intuition was telling us that and I'm thankful that we were listening to it.
Little by little, we started making sense of it. And so our instagram account experienced its own little creative journey.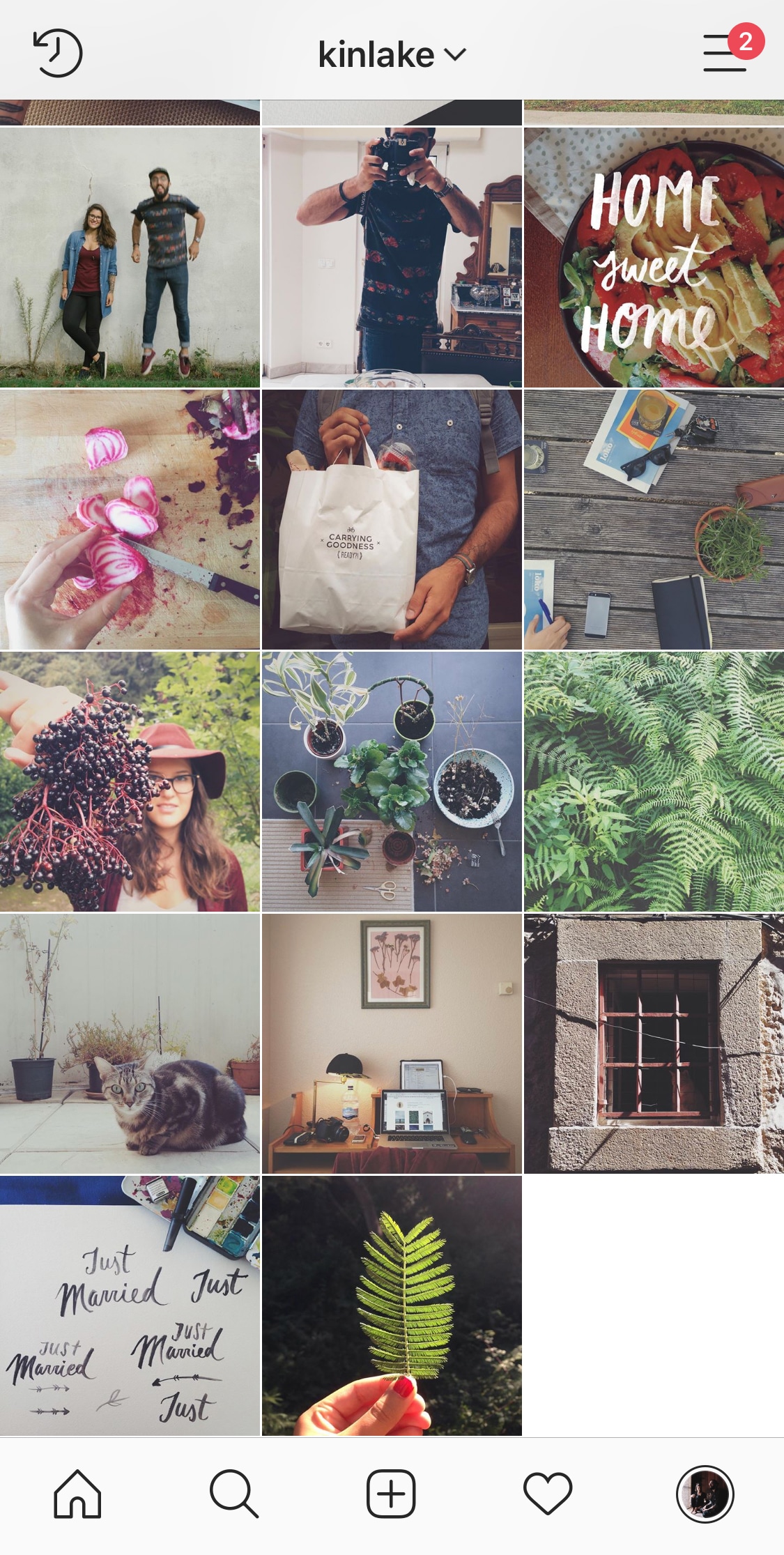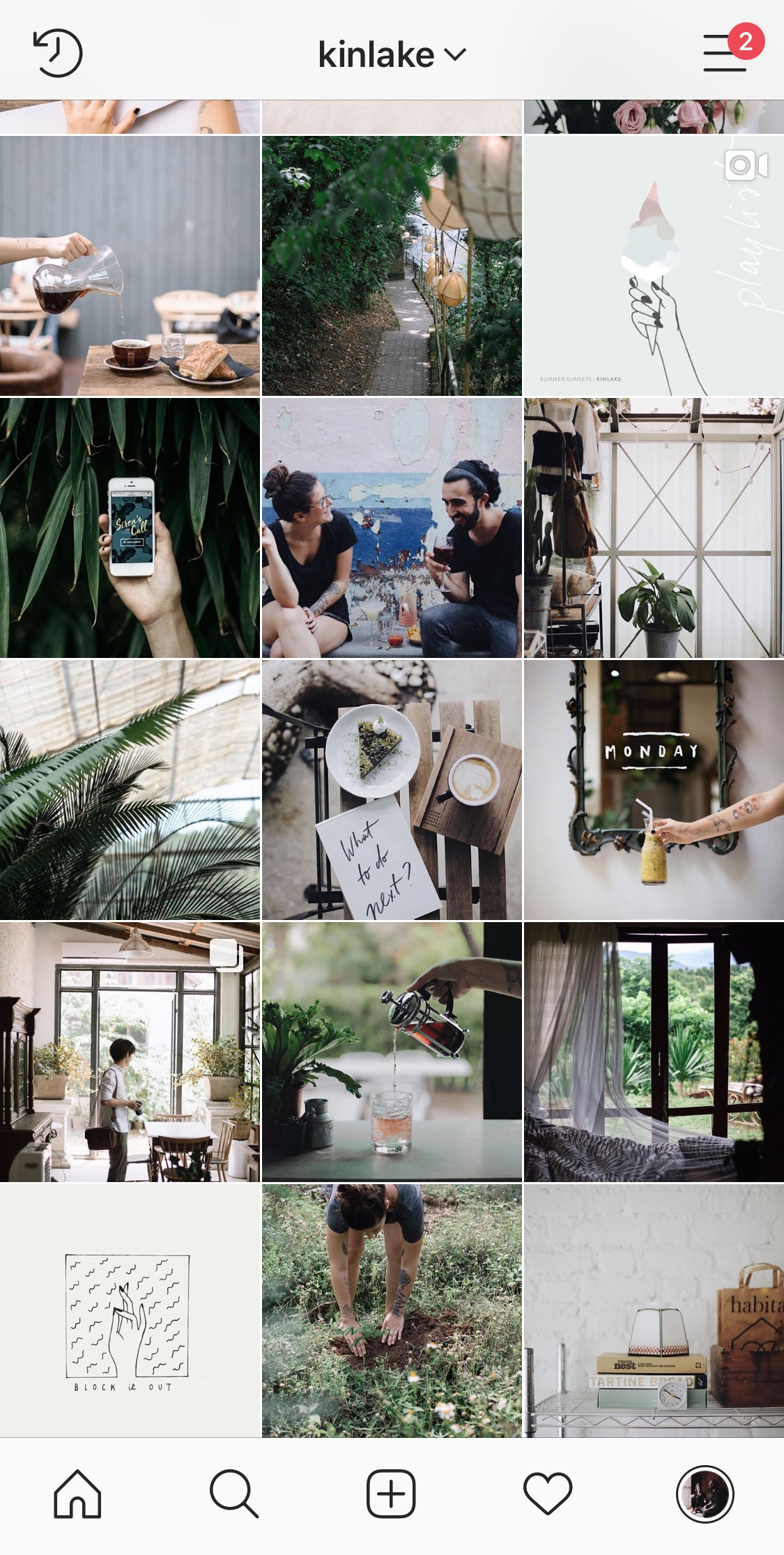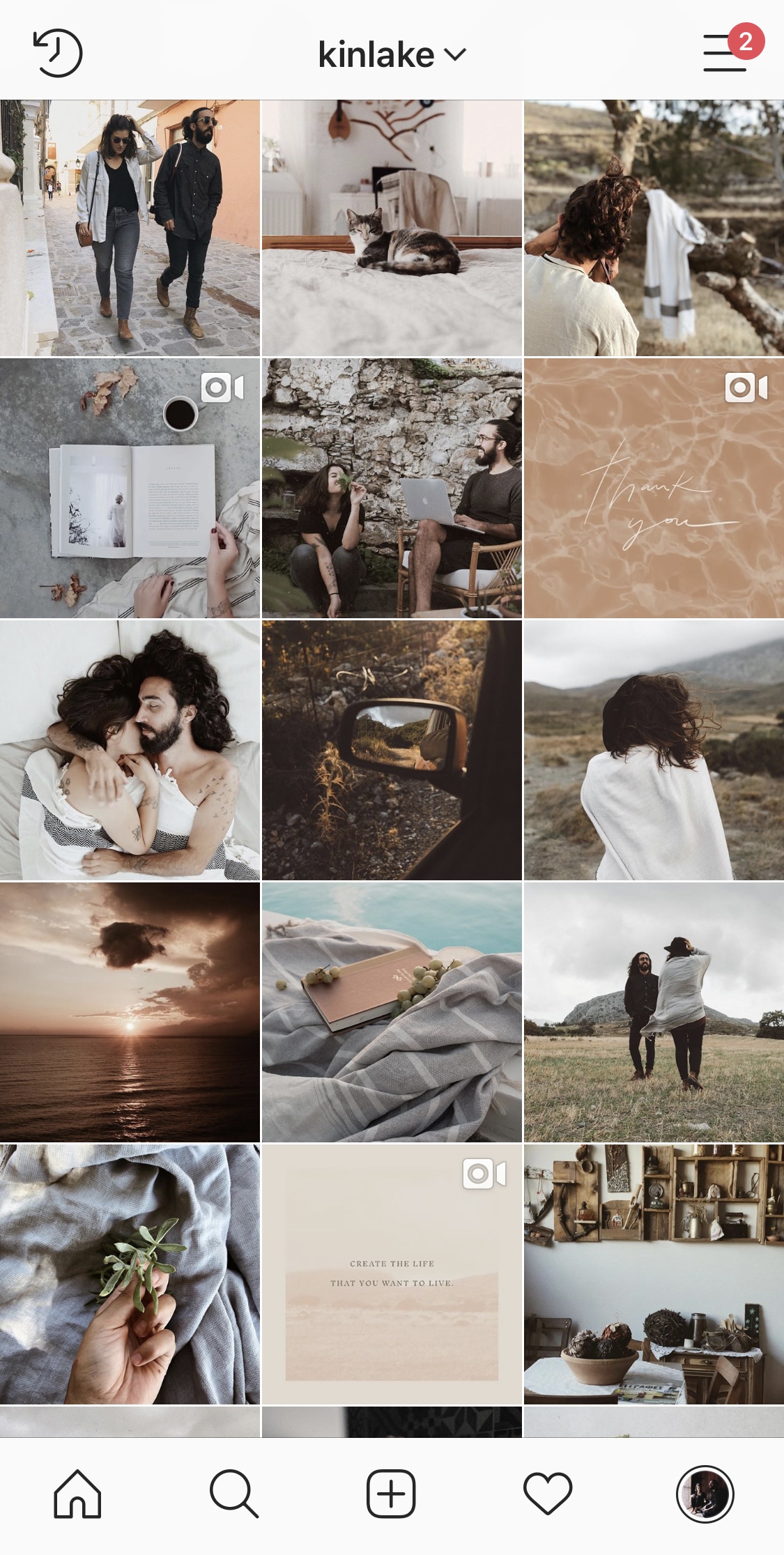 We started using instagram as a place to share the random snapshots that we wouldn't necessarily share on the blog. Sometimes it would be details that we'd notice during our travels, sometimes it would be little moments from our kitchen (cooking is also a way for us to create), sometimes it would be spontaneous little experiments and behind the scenes of photoshoots, illustrations being made, designs coming together. A really candid overview of our lives and what we were trying to do!
Then as we started travelling and photographing more, the quality of our content became better, and the framework became a little more curated. We'd share the beautiful places that we'd seen and that inspired us, slow playful moments, creative interpretations of what we're working on or what we had to announce to our growing audience.
Lately, we've had some more breakthroughs by asking ourselves a lot of questions regarding what we stand for and what our journey is really all about. So we have managed to create content that continuously connects both our work and our story. Every post is a huge opportunity for us to be more present and notice what our lives are made of, or get creative and try some new things.
We wouldn't have done it if instagram wasn't a place worth our energy. Sure, social media is not "real life" and it can be quite detrimental if you use it without purpose. But by having learnt to use it mindfully and in alignment with our vision, this platform has been of huge benefit to us as creatives both personally & professionally.
It has led us to get recognition for our work in the deep sense of it, as we get regular feedback on our aesthetic, our vision and our way of seeing things. It has connected us to people who connect with our story and value what we put out there – people who are like-minded and have become friends.It has allowed us to connect with people who's work/journey/brand we love and collaborate on some awesome projects. It has allowed us to gain a worldwide exposure to an audience who is listening and wants to know about our journey and what we're putting out there.
With this in mind, we're always eager to create better content, be more engaging and grow there. And everything that we've learnt so far, we also started applying to our personal projects (my art / David's music ).
Over time, our audience (you guys) started noticing that we're having a blast there. So we decided to share everything we've learnt with you by turning it into easy-to-follow courses. And we started this by focusing our next course on helping other creatives document & share their creative journey on instagram.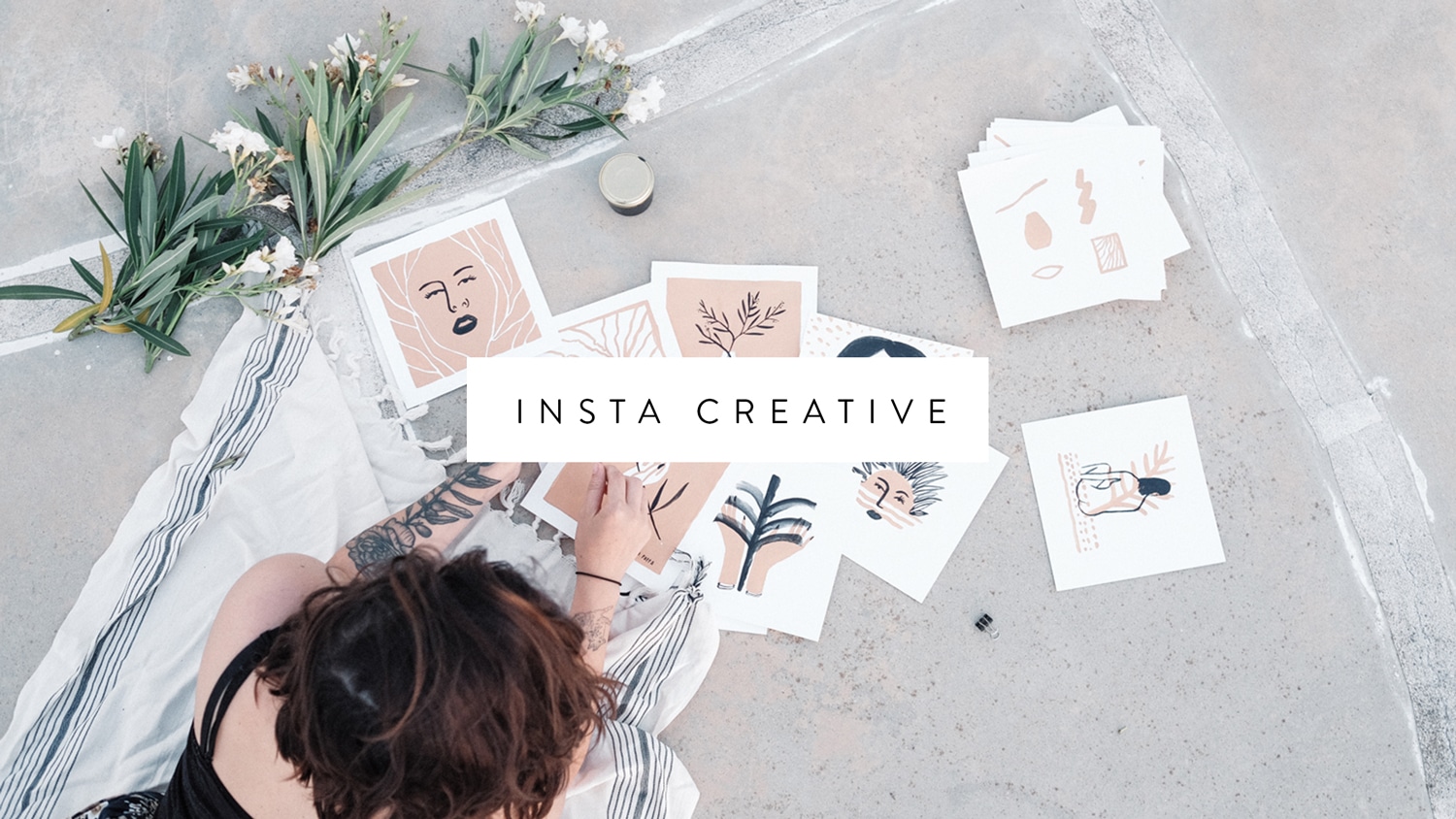 So this is a course where we broke down our process of how we create content for instagram in order guide other creatives to find that sweet spot for themselves. As we believe that the key is in defining what makes YOUR creative journey authentic & worth sharing, we are starting the class with a lot of self-discovery questions and methods to gain a deeper understanding of that. Then, we take you through some useful examples, through a guide on how to find visual coherency and how to feel continually inspired to create, connect and share your journey there so you can get noticed, keep growing and make some meaningful connections.
If you're a creative of any kind and you feel a little lost with instagram, then we think you will love it or at least find it useful/inspiring 🙂
You will find our Insta Creative course on Skillshare
Skillshare is an amazing community to learn all kinds of skills – and fear not, if you don't have a membership, through the above link you can get x2 months free to give it a try.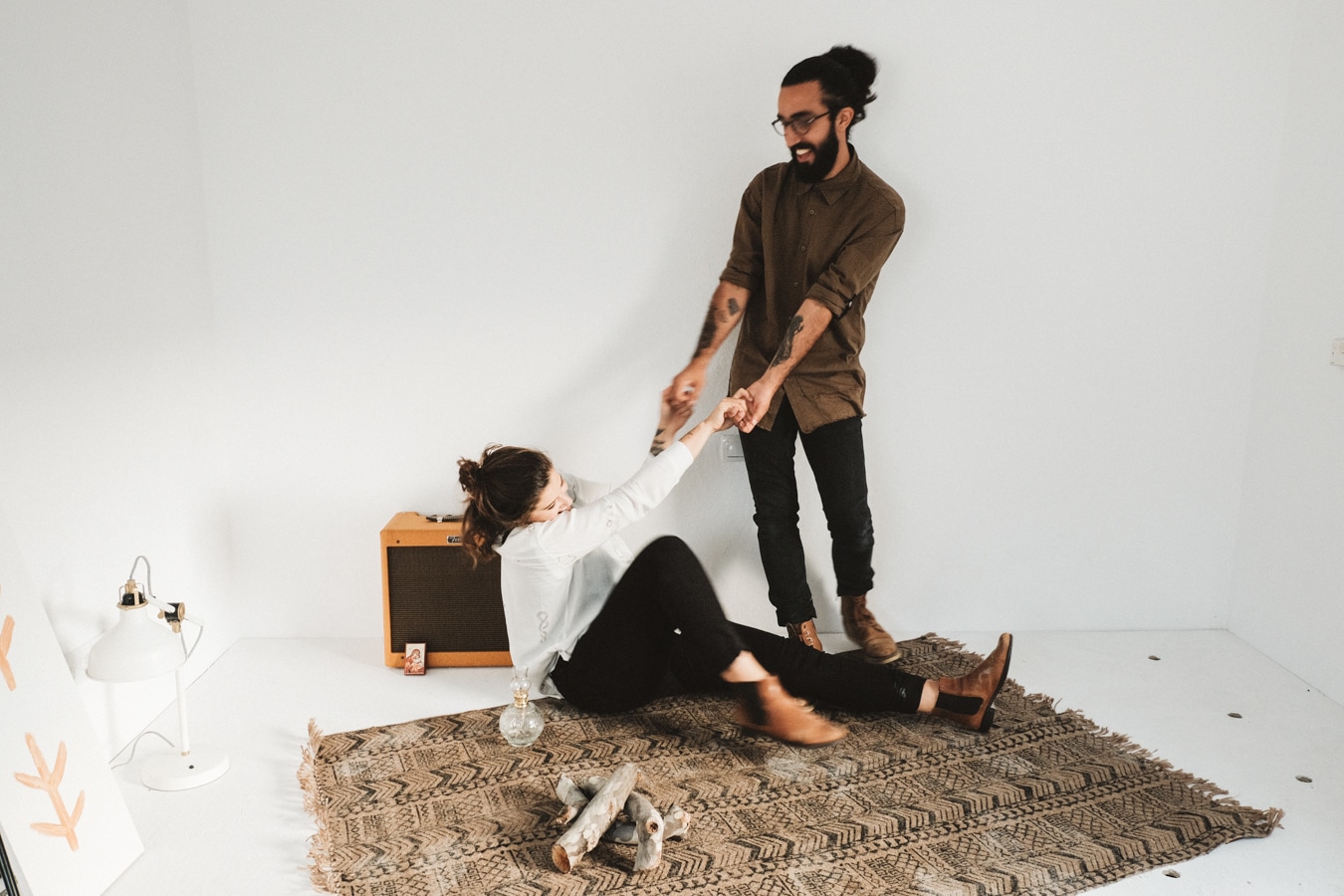 Filming this course was a lot of fun and a whole creative experiment of its own. Our house is currently still in renovation mode but we were tired of waiting for it to be a perfect filming setup. So what we did was just work with what was there – we just created a whole artsy scene by styling our bedroom platform with lots of furniture and props!
We definitely managed to improve how we got organised with all of it, so that we could publish something of value. We experimented with new ways to share what we have to say and filmed a ton of footage around our village and around Crete to showcase how we create all our content here. There are always things to improve, but I think that Insta Creative turned out to be a lovely & easy to follow course 🙂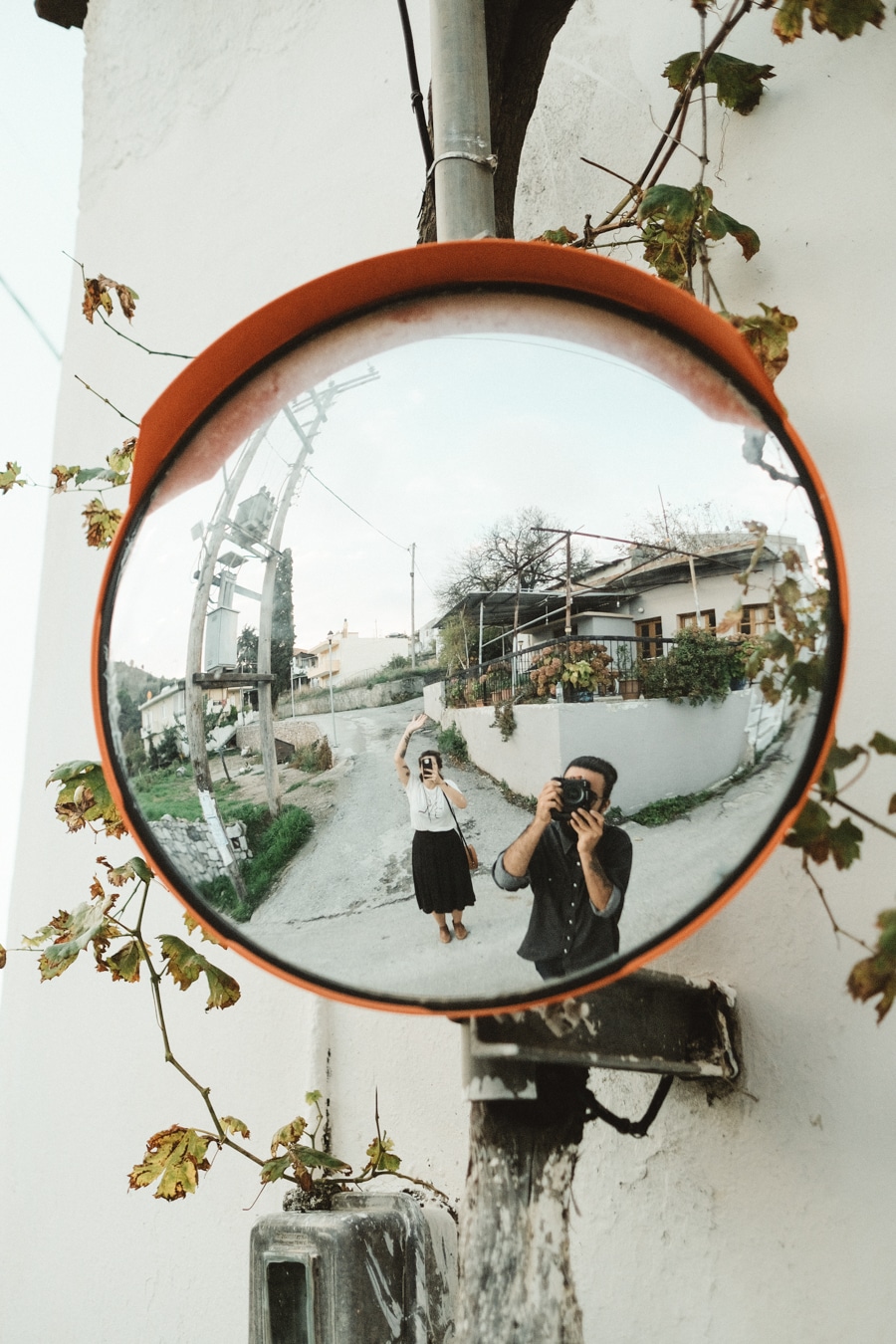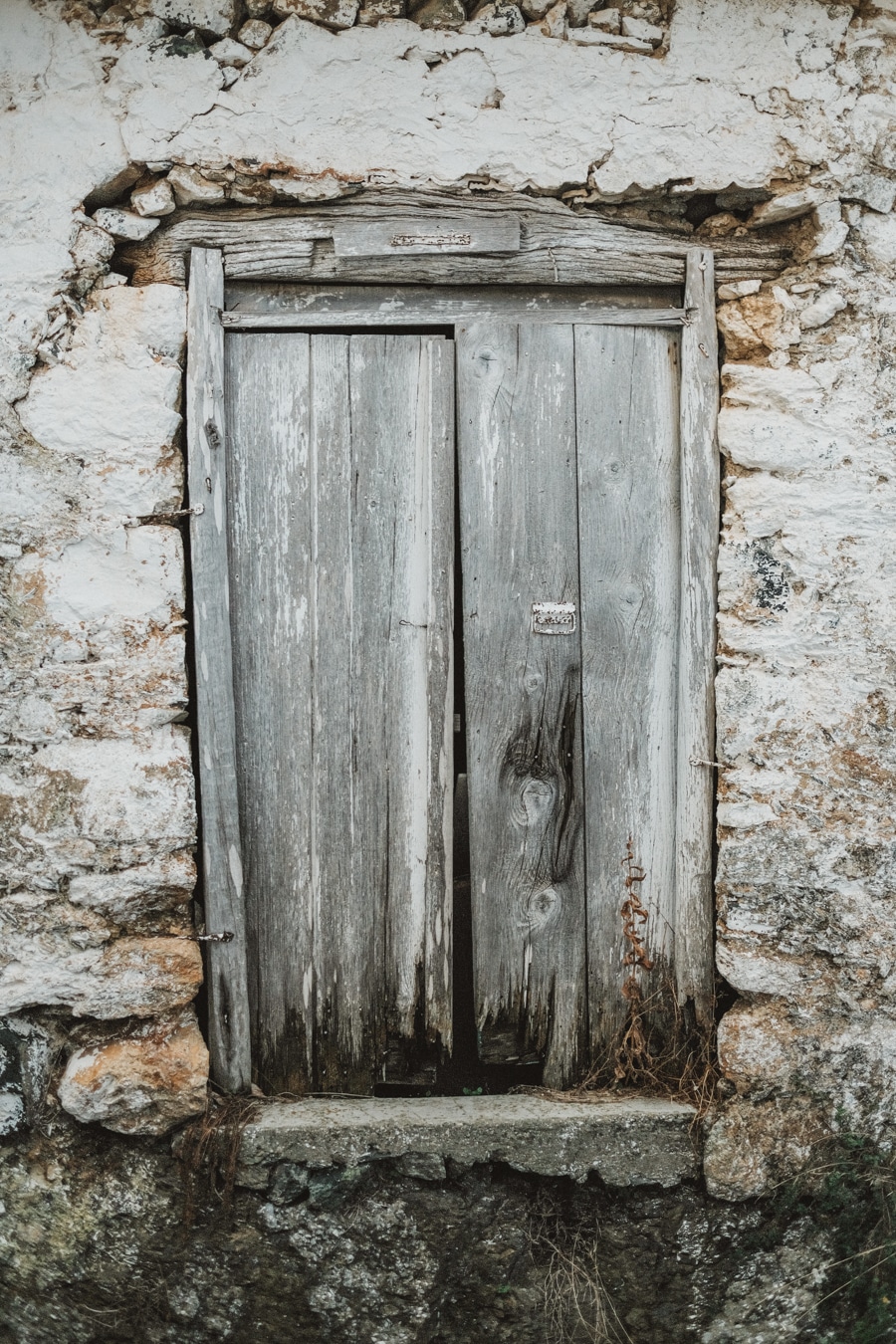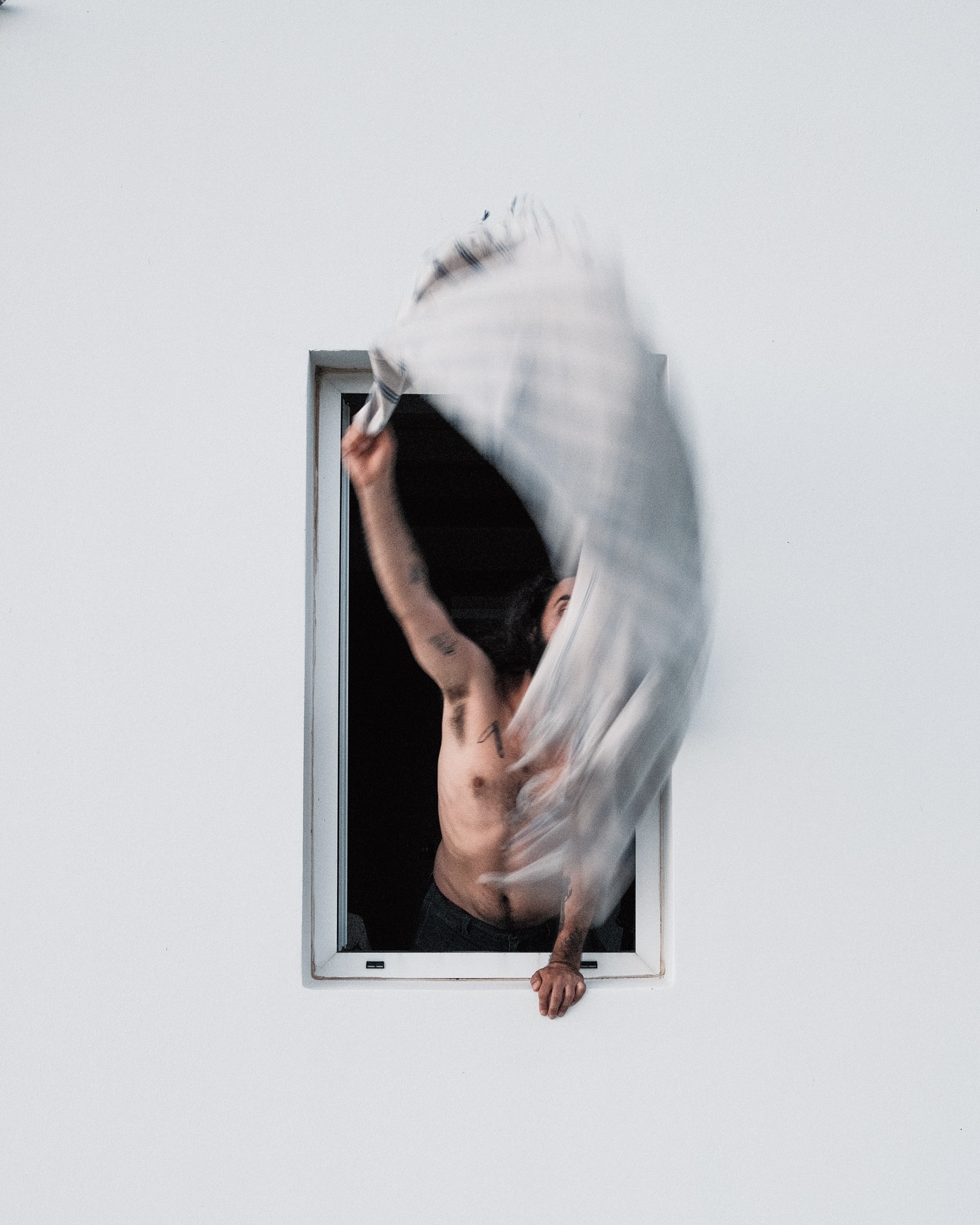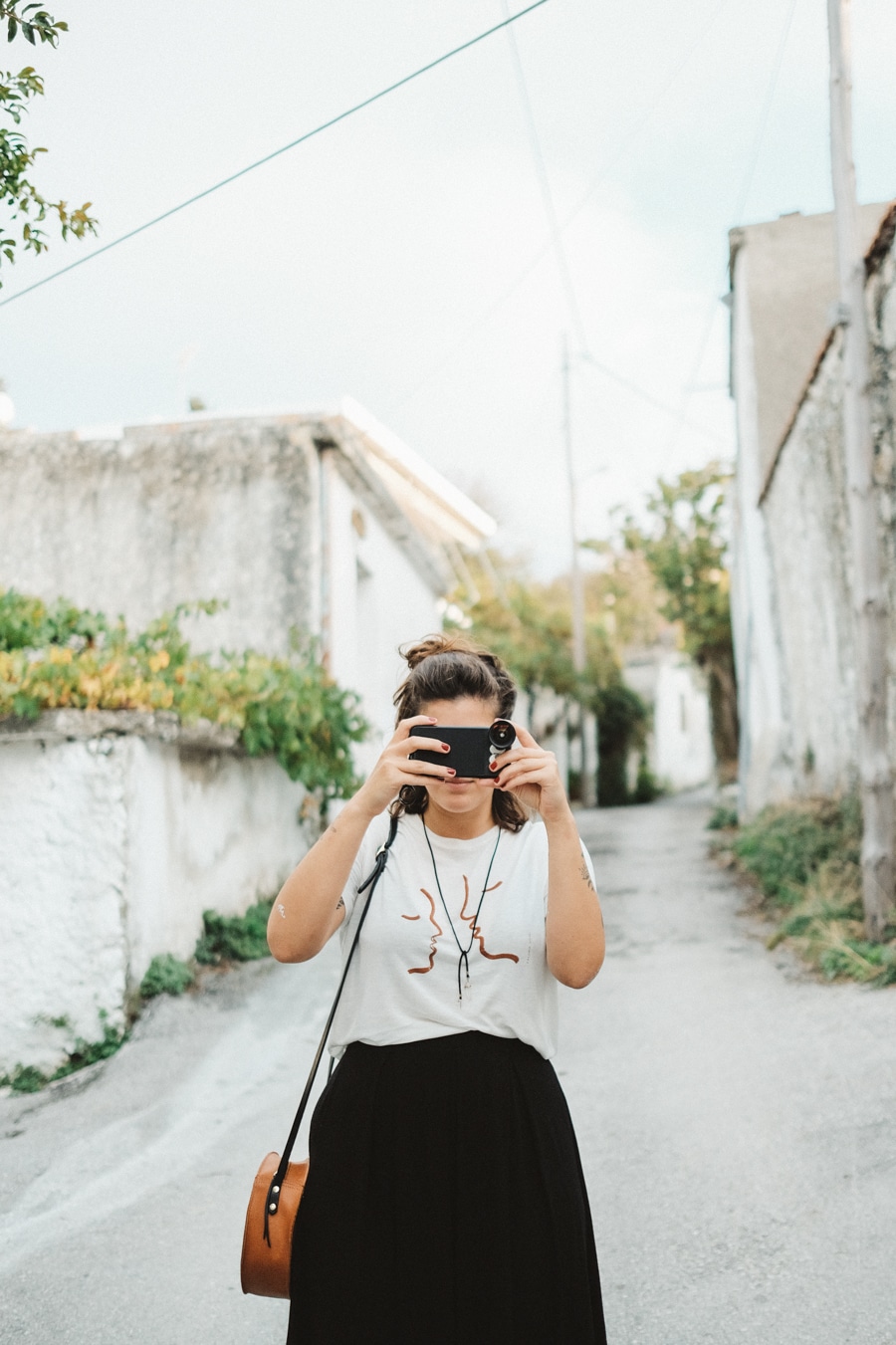 Since releasing it a few days ago, we've already gotten lots of positive feedback on it from many of you who joined the course. It's so cool to be able to share this and to help other creatives through the process – we just can't wait to see how it will benefit & inspire them so we're keeping our eyes peeled for lovely story-telling instagram feeds from makers, artists and talented creatives from around the world like yourself.
You can definitely expect us to make more of these in the future. So if you have something in mind that you would love to learn from us, or would love us to give to create a course/go deeper into a particular topic, please let us know!
---