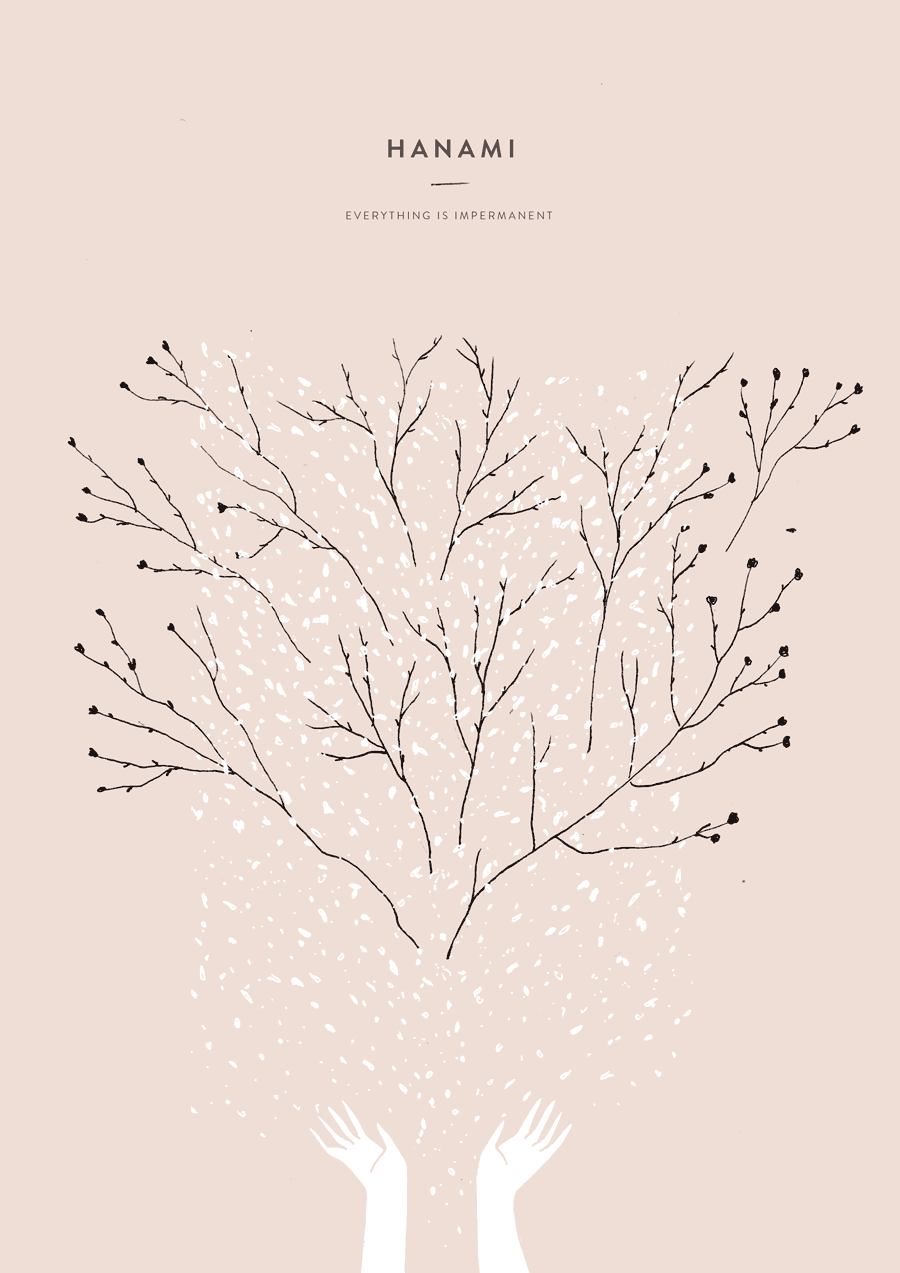 The sun is shining and it's warming our days. The birds are chirping and the air has a different fragrance. We are finally approaching spring. I'm so looking forward to it, as the cold has been a bit of a shock to us since we came here from summery Australia!
What I'm very thankful for is that we are in Japan at the right moment. Here, spring is welcomed with a spectacular natural phenomenon: the Sakura. In other words, the blooming of cherry trees, which is a key moment in Japanese culture. It's a time for Hanami ("flower viewing"), to enjoy the transient beauty of flowers. I have noticed that some cherry trees have already started blossoming and I'm so grateful that we'll have the opportunity to experience this beautiful event very soon!
Because Hanami is so limited in time, it teaches an important lesson in cultivating mindfulness and being present in the moment. A reminder that nothing lasts forever and you've got to seize it before it's too late! However, accepting impermanence also naturally means that we must be prepared to "let things go".
This is usually hard for many of us, because we tend to hold on to a lot of things. Material possessions. Places. People. Ideas. Ideals. But the truth is: nothing is ever set in stone. By accepting that things evolve, we can let go and open new doors for new chapters in our lives.
This particular thought process has been of huge importance to us lately. I am not sure if being in Japan had anything to do with this (probably), but… the discussions we've had since we've landed here have been incredibly eye-opening! As you know, our lives have already changed a lot this year. By letting go of many things we held on to, by letting go of obstacles and fears, we managed to reach the highest state of creativity & happiness we've ever experienced.
However, we consider what we're going through to be an ongoing process. It is also different to everyone and of course, it has many more layers to go through! So these last few days, we finally took a decision to let go of yet another huge part of our lives that we've been holding on to. Something crazy (at least, to us) will happen this year and we can't wait to tell you more about it. You can expect to hear about this in the future.
In the meantime, what I want to highlight through this post is that if you find yourself holding on to something, it is worth asking yourself why. This is the key to actually letting it go and moving on.
We all know that moving on is vital for self-growth, but many of us find ourselves stalling and getting stuck over things, which makes it harder. Question all of that, so you can bring some air in and let things flow organically. It is essential, just like the wind blowing away those cherry blossoms…
I hope this encourages you to make a few bold moves and embrace a potential new season in your lives!
---