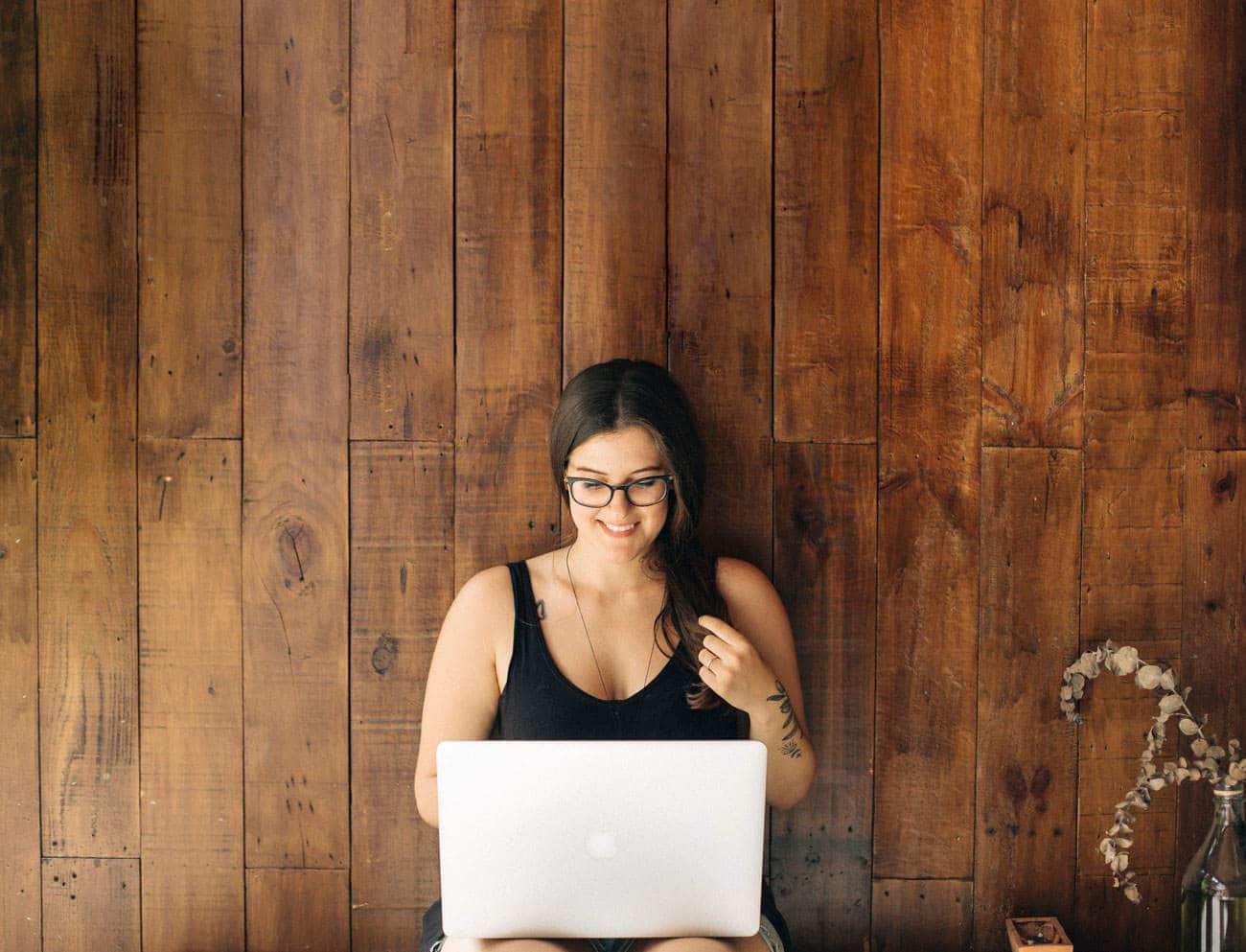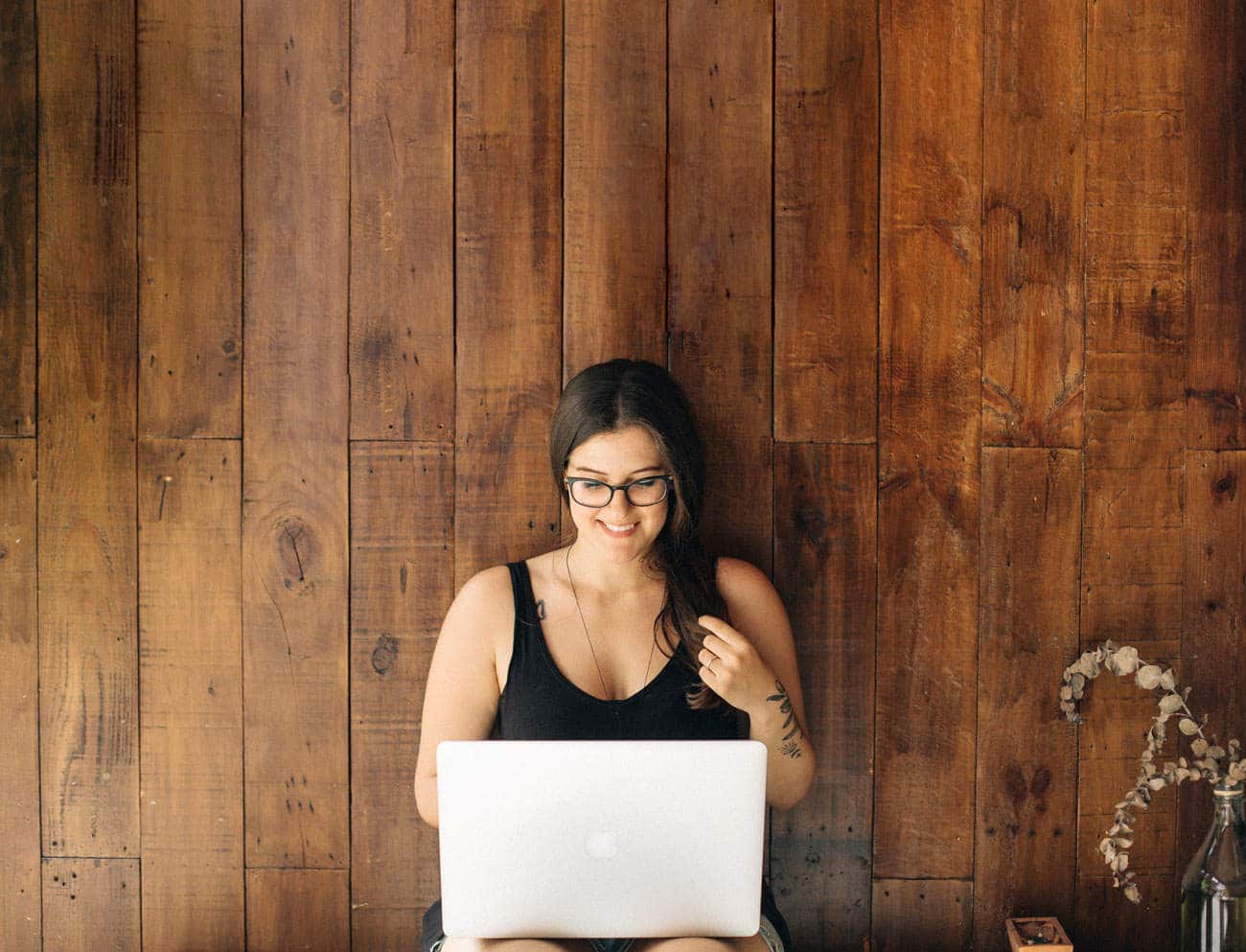 Doing more and doing better seems to be a goal for many of us – am I right? With our evolving work process, I thought it was right about time I'd write a post that may be helpful for the creatives, entrepreneurial, adventurous souls like us who just wanna keep getting sh*t done. We're these kinds of people too, and so today I want to pay a special tribute to the apps & online tools we use and how they help us tremendously in doing that.
As an ex-paper & pen kinda girl, I never ever thought I'd be writing an article about this… But times change 😉
Of course, this choice came hand in hand with our evolving nomadic lifestyle (in which the online is sacred). But these tools are also synonymous with wasting less time, having more control over what we do and being more productive. Over time, there were some issues which we wanted to solve or processes we wanted to make better, so finding these tools came very handy. Many people are skeptic about them and so were we, at first. But honestly, we were sort of living under a rock, so we're not the best example. The great thing about those tools is that they will help you run your business smoothly and efficiently, saving you more time for things that TRULY matter to you! Which is totally the case with us – sometimes these tools make us feel like superheroes and we couldn't be more grateful about that.
Today, we would have a hard time imagining our lives without them. Honestly, there's a lot of that stuff in there that we wish we had discovered or adopted earlier.
So without further ado, here are the tools that we've been loving so far and that you will probably love too (if you haven't already):
Finding a perfect time & date for a meeting or a skype session can be quite overwhelming and… a huge waste of time. Just think about how many emails, texts of phone calls you have to go through to get it right. Calendly is a scheduling tool which allowed us to simplify the process – it allows our clients, collaborators (even friends!) to choose a time that suits them in our calendar. Plus, it looks really sleek is super easy to use 🙂
As our business is service-based, it's important for us to keep track of the time we are spending on creative projects. We never really did that, and were going so blind about this. How much money are we REALLY making? No idea. Well that's a little f*cked up (excuse my language) – it was also a huge mistake which we thankfully overcame. We decided to take control over what we do, so we looked over time-tracking apps. After some trying and testing around, Paymo was definitely our favourite. It's cross-platform, which means you can use it online and offline from your phone, computer or whatever device you have, it's more affordable than other similar apps and allows you to have a nice overview around the time you spend on each project with its billable and non billable hours. Yay!
This is an email plugin that you're going to LOVE if you want to take control over your inbox (and not have it control YOU) – batching emails and scheduling them to be sent at a certain time is made super easy with this one. It also allows you to see if mails have been seen/read, which is damn cool and makes you feel on top of everything. We particularly like to use it as we can be on different time zones than our clients while answering emails – we can be working in the morning in Chiang Mai while they are 5 hours away, sleeping in Europe. The scheduling option means they won't have to receive an email at 3AM – which is pretty nice for them too!
Obviously. Why would anyone want to store their files in a hard disk which creates clutter (as you need to stack up with plenty more hard disks as you move forward) when they can be safely stored "on the cloud"? Our files are sometimes pretty big and we have plenty of them, so we took an unlimited membership which is quite the yearly investment, but it's so worth it – at least we really don't have to think about file storage any more. However, the most awesome thing about dropbox is the collaborative aspect – it's just so easy to share files or folders with clients. The simple "copy link to file" option itself has saved us tons of time from having to attach heavy files and waiting for them to load when sending them over. Holy mighty Dropbox, you're a gem.
Dropbox launched this little guy a few months ago, we got to try it and LOVE it already. It's an awesome, super intuitive tool for brainstorming together or with clients/collaborators. Just so easy to dump in info, thoughts, inspiration, pictures, links or whatever is part of the process – and to use that as a single tool to have an overview of a project. Wow. We also use it for personal things like planning our travels or our blogposts – it works great for just about anything that needs a bit of organizing & clarity.
Another quite basic and obvious tool which is often underrated. Instead of just using it to add in occasional things like meetings and appointments, why not use it to its full potential to schedule your day-to-day routine in general? Since we use it for this reason, we noticed we got much more productive – of course, organisation is key! What we like to do is to divide our day into two work sessions (morning & afternoon) and spread our tasks in there, then we also add in our personal activities such as yoga, music, blogging, whatever we wanna do. The thing is, you need to make time for things that are important to you, so seeing them properly planned throughout the week, neatly placed in a calendar makes it that much easier! So try to make the most out of this simple tool (or try alternatives such asFantastiCAL) and witness the efficiency ?
---