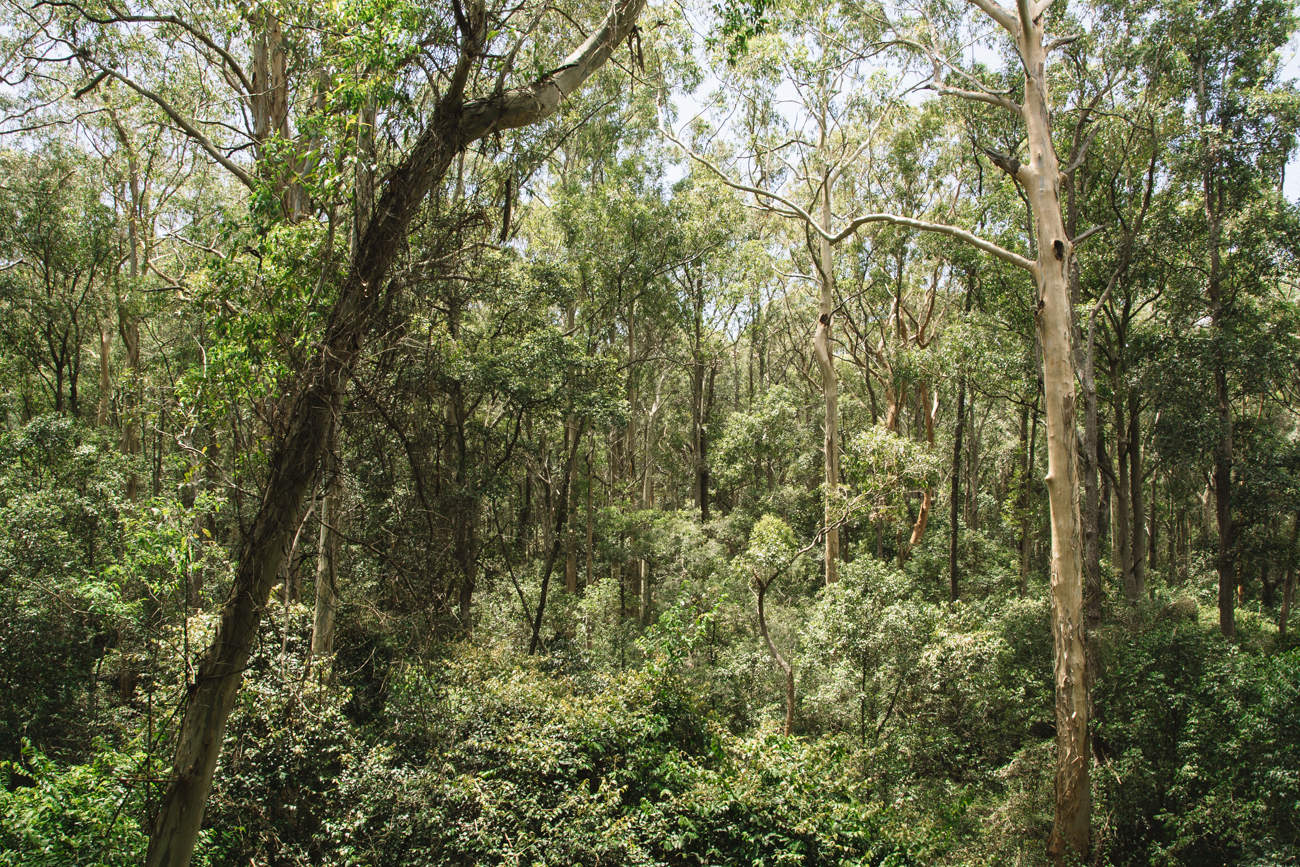 Here we go! First post of 2017 – and I will begin with describing a pretty unusual experience and creative activity we tried lately 🙂
A few days ago when we were still in Newcastle, we decided to go to the Blackbutt Reserve which is a lovely place brimming with native Australian vegetation, nature trails and a wildlife conservation park.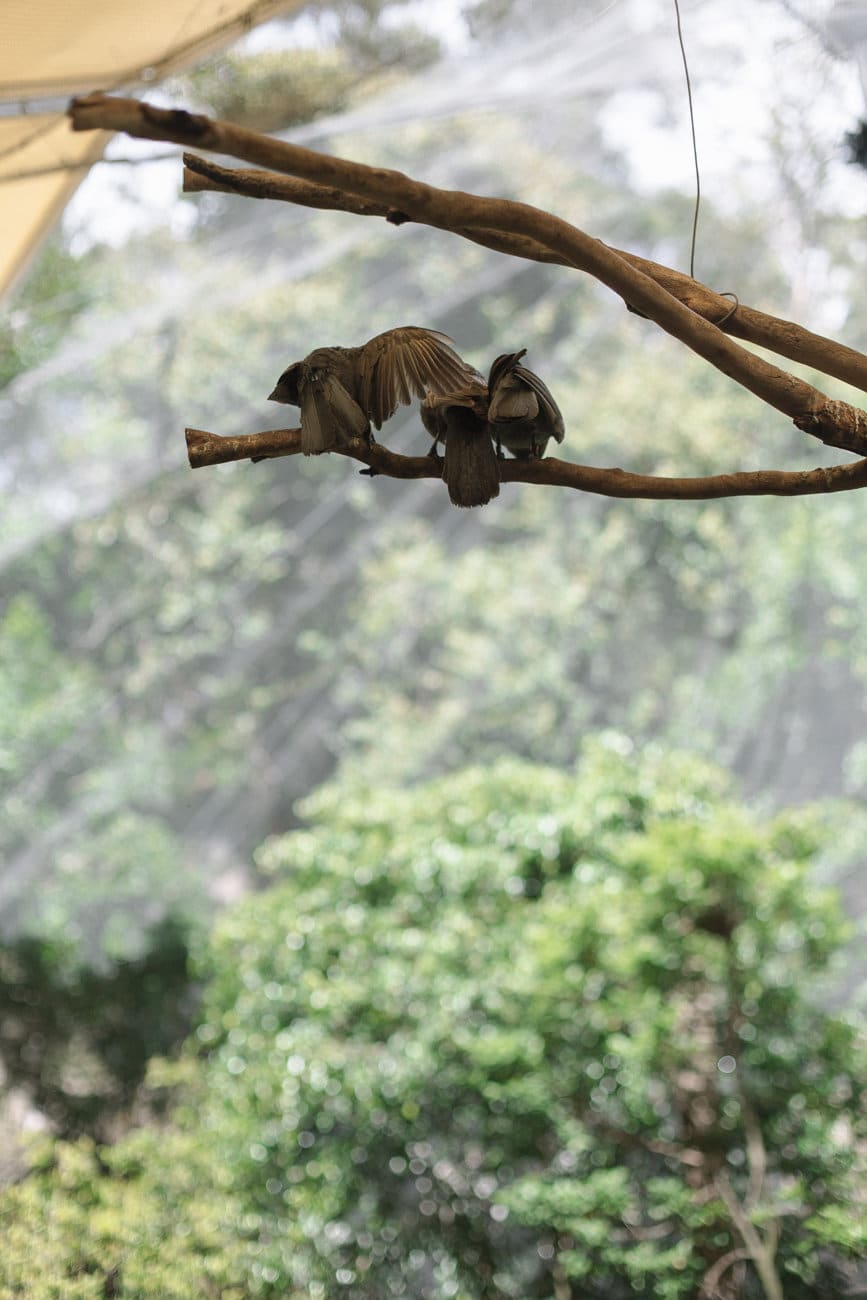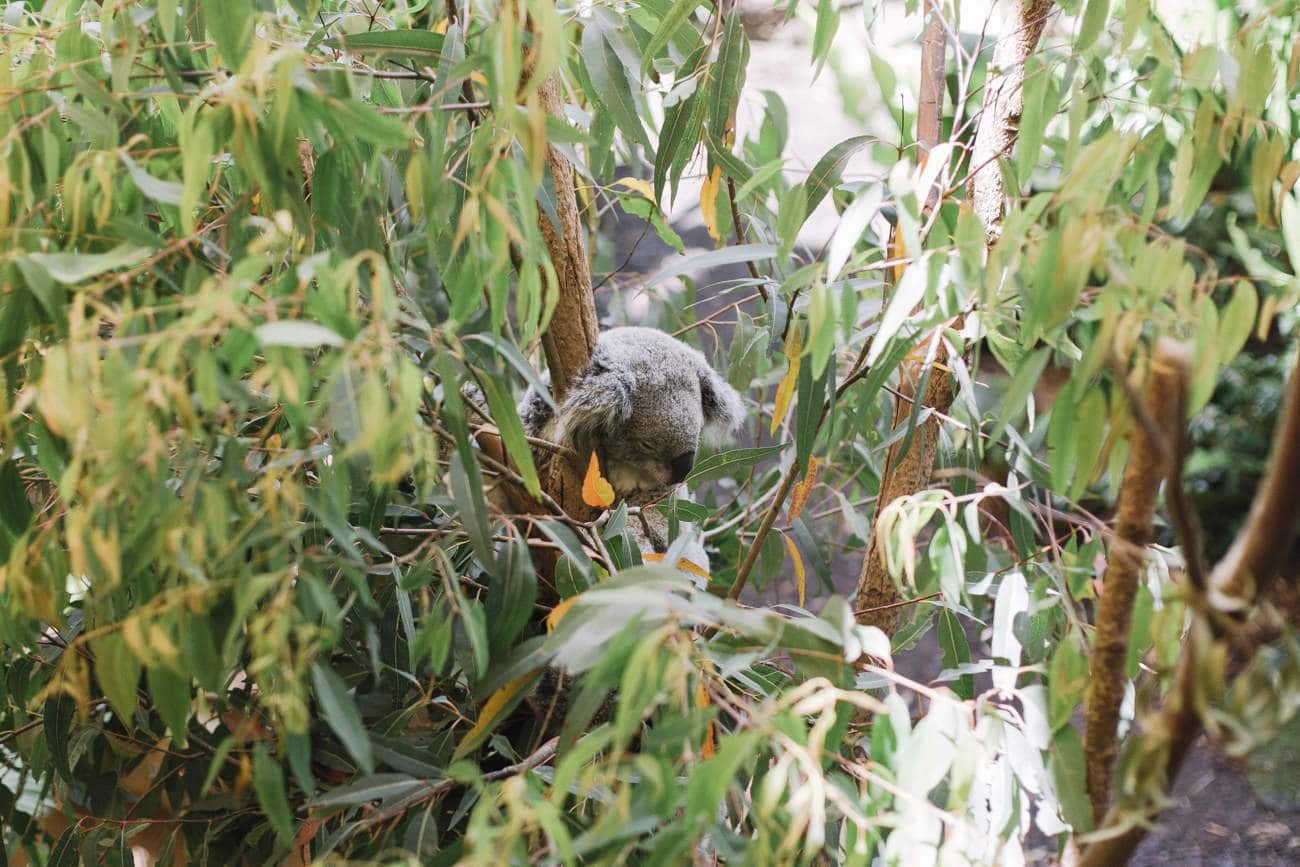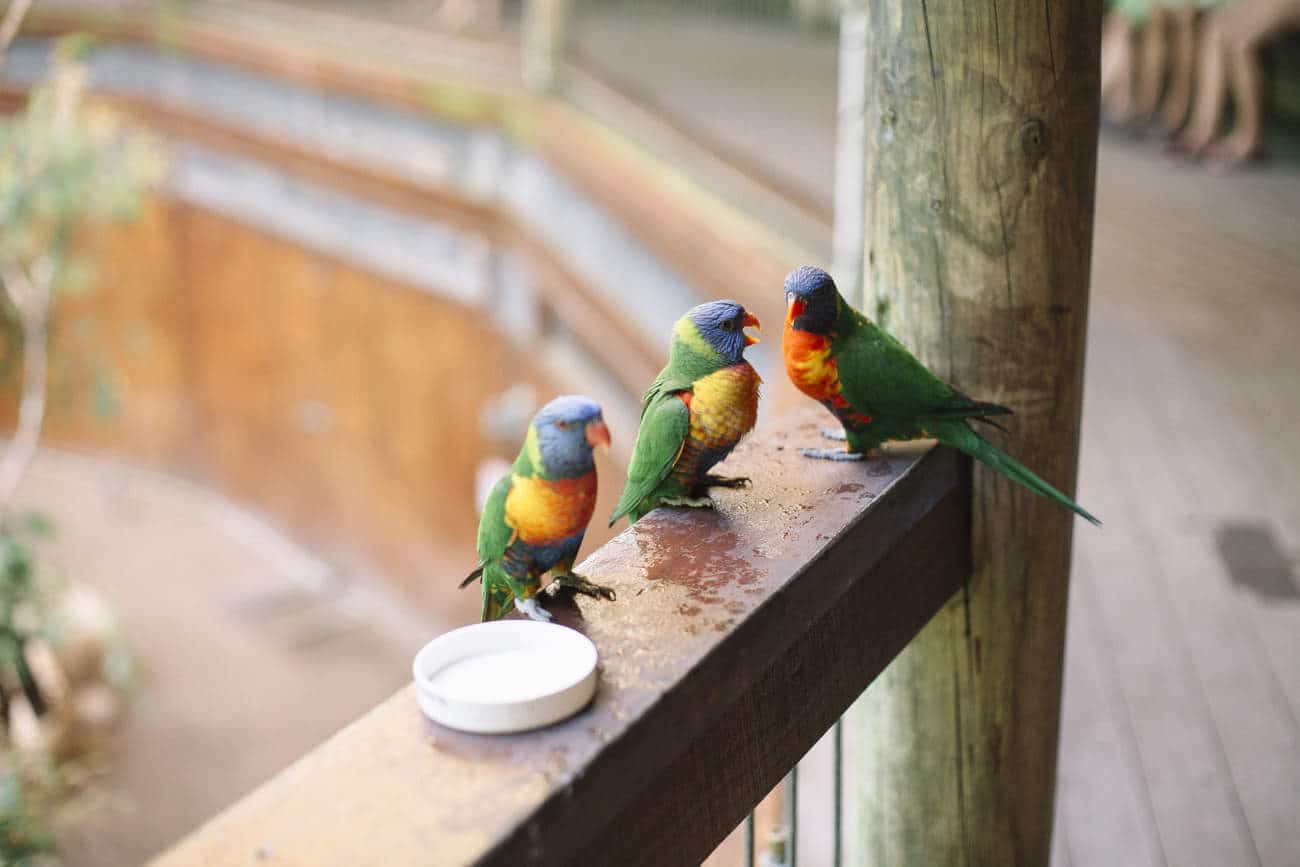 The wildlife at the reserve were all native species. We saw a couple of wombats, four sleeping koalas and even a hiding Wallaby! But the most impressive (and fun) experience for us was witnessing the huge variety of birds, during "bird brunch" – the time of the day when the birds are fed 🙂
Amongst all the beautiful birds, we totally fell in love with Lorikeets. They are apparently not endangered at all, but we hadn't yet seen one during our stay in Australia, so their colors impressed us. They were also really funny to watch because they are really interactive and smart birds! We just couldn't get enough of it and snapped tons of photographs.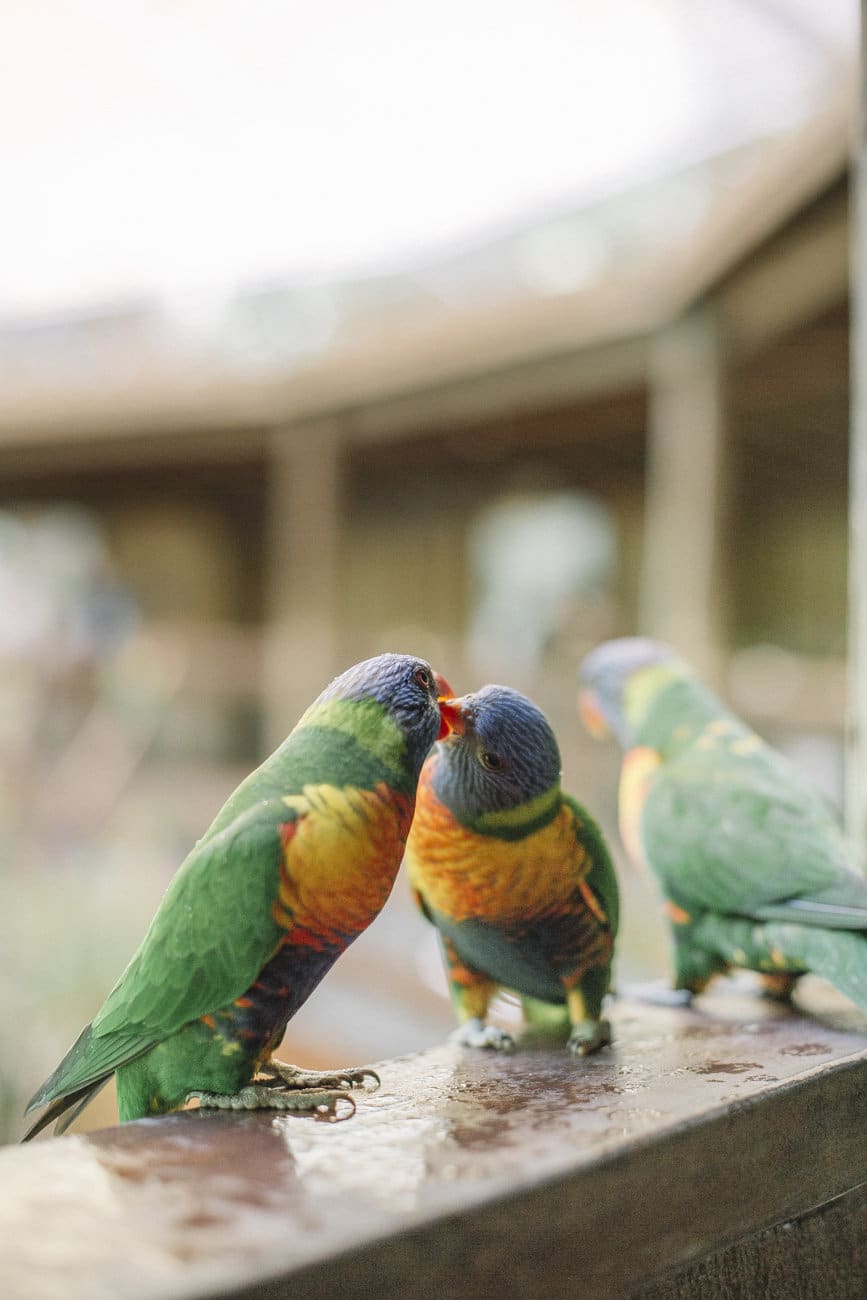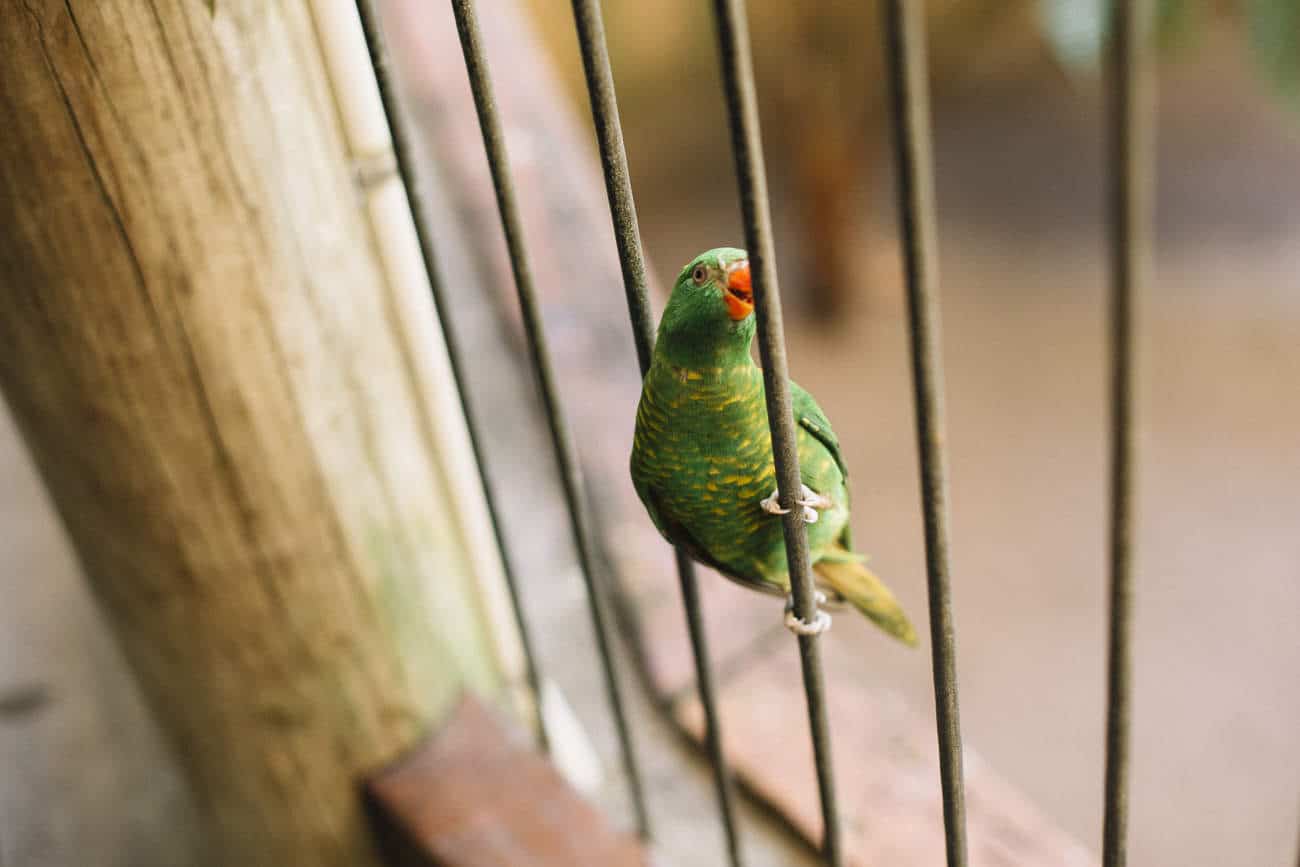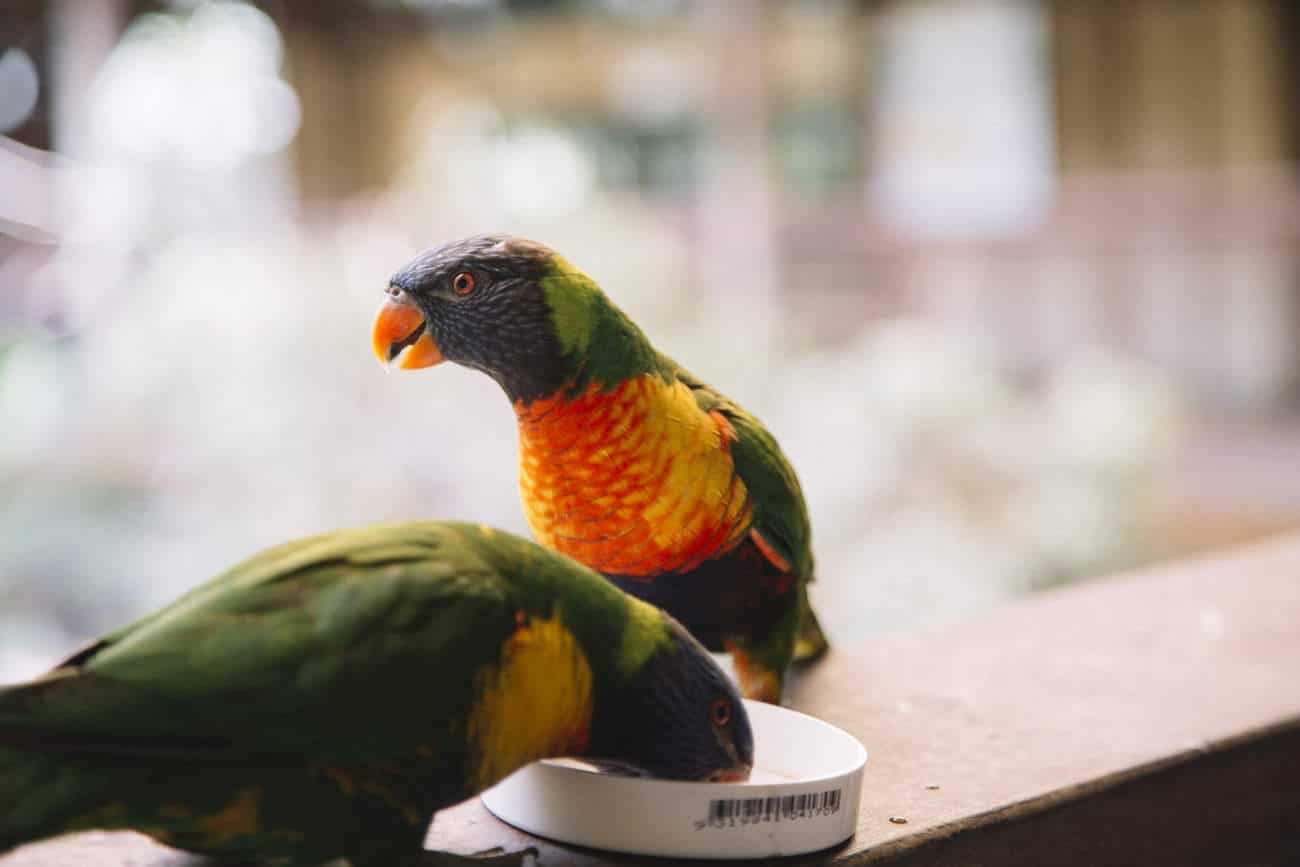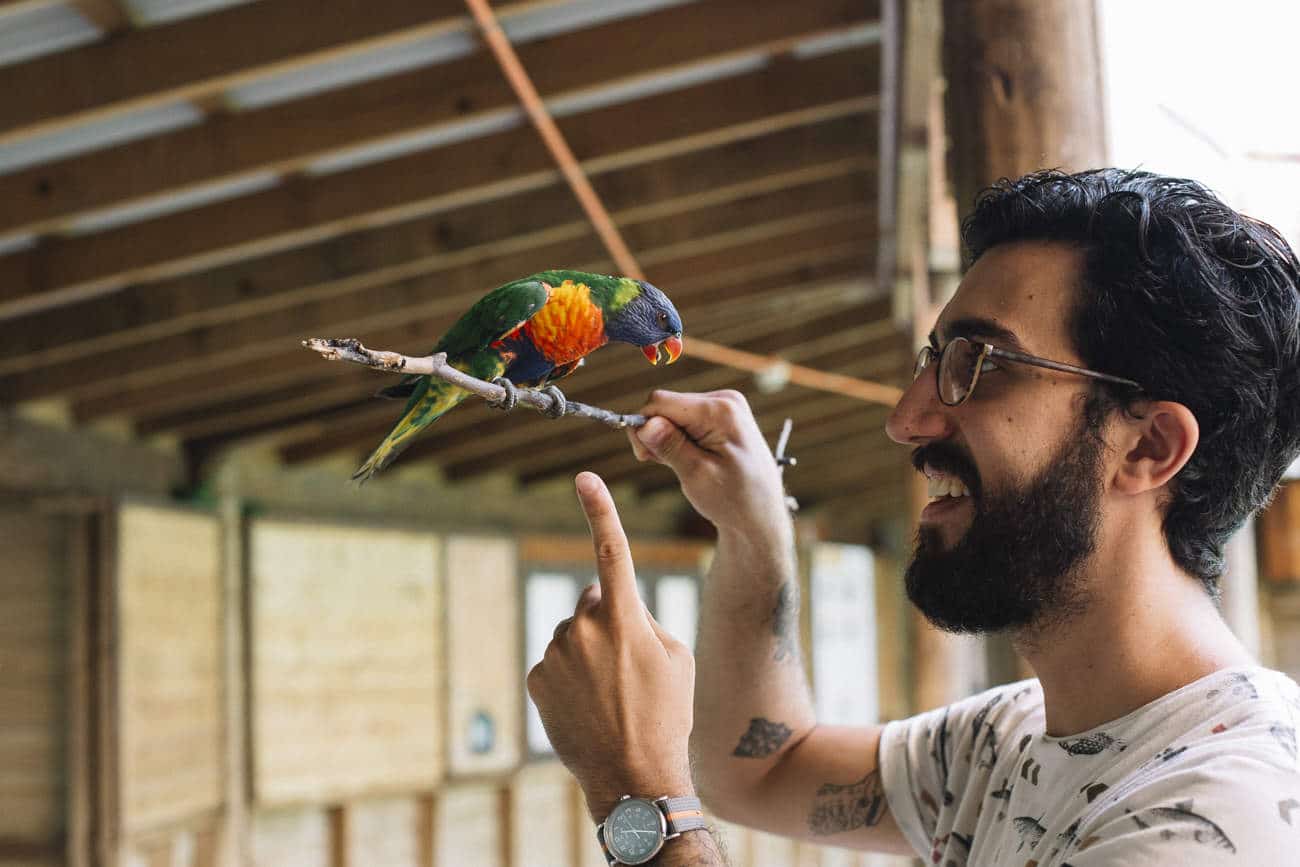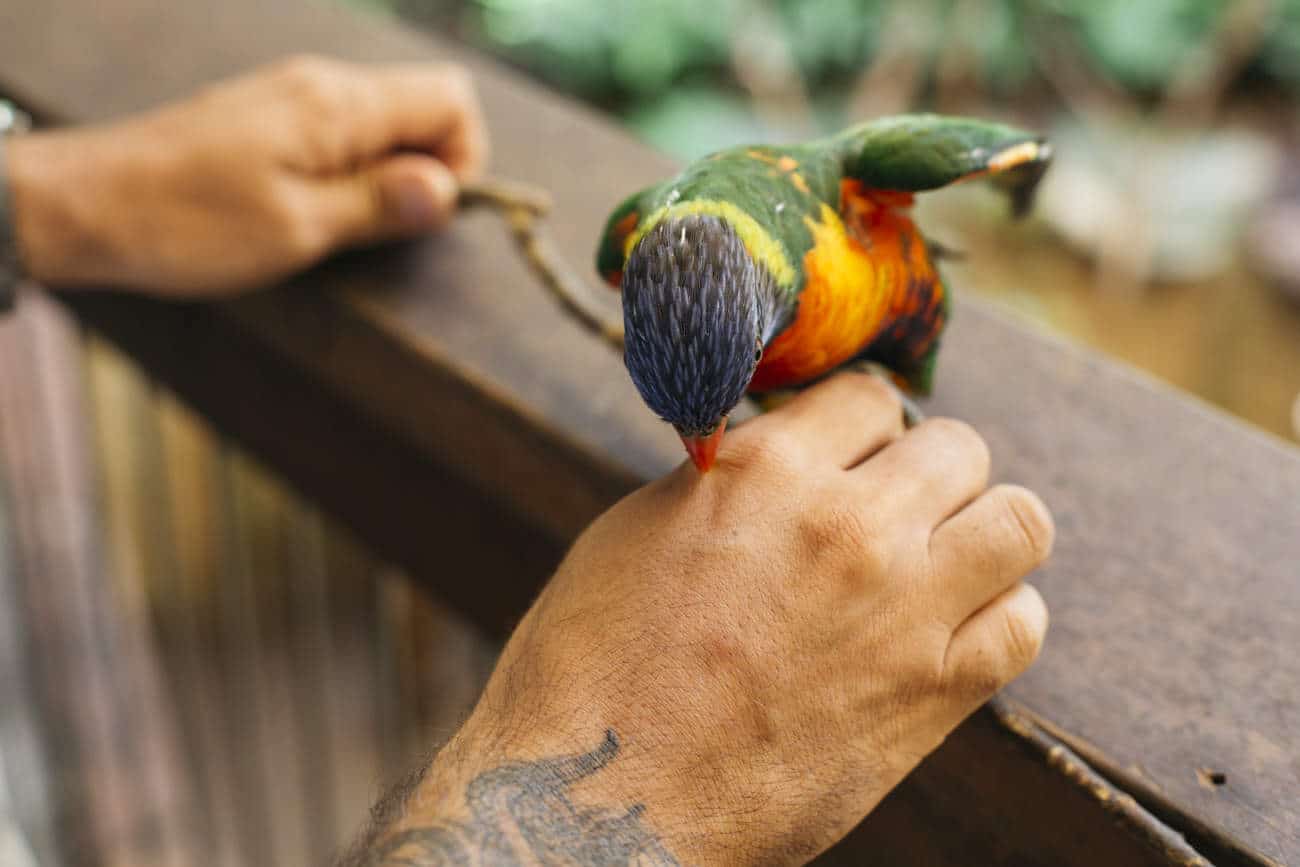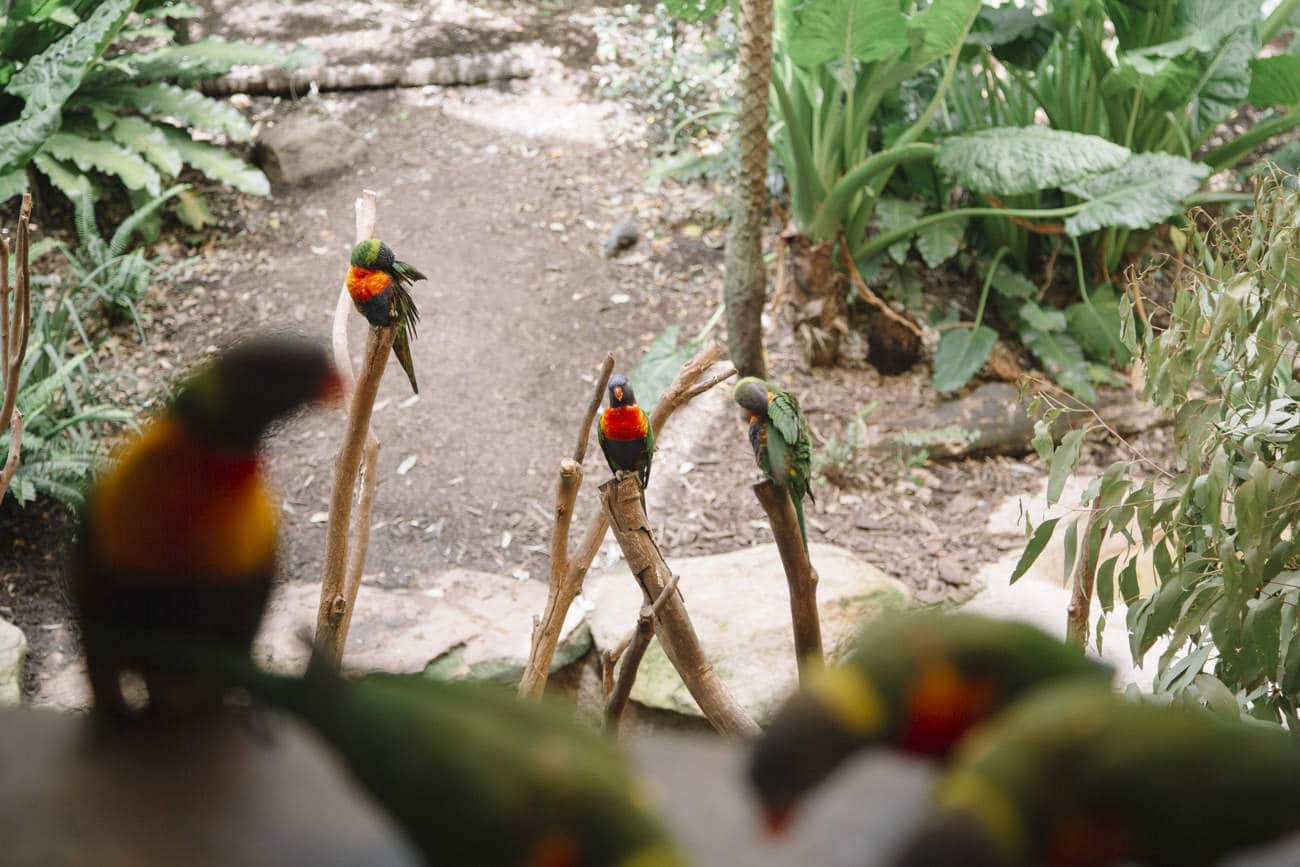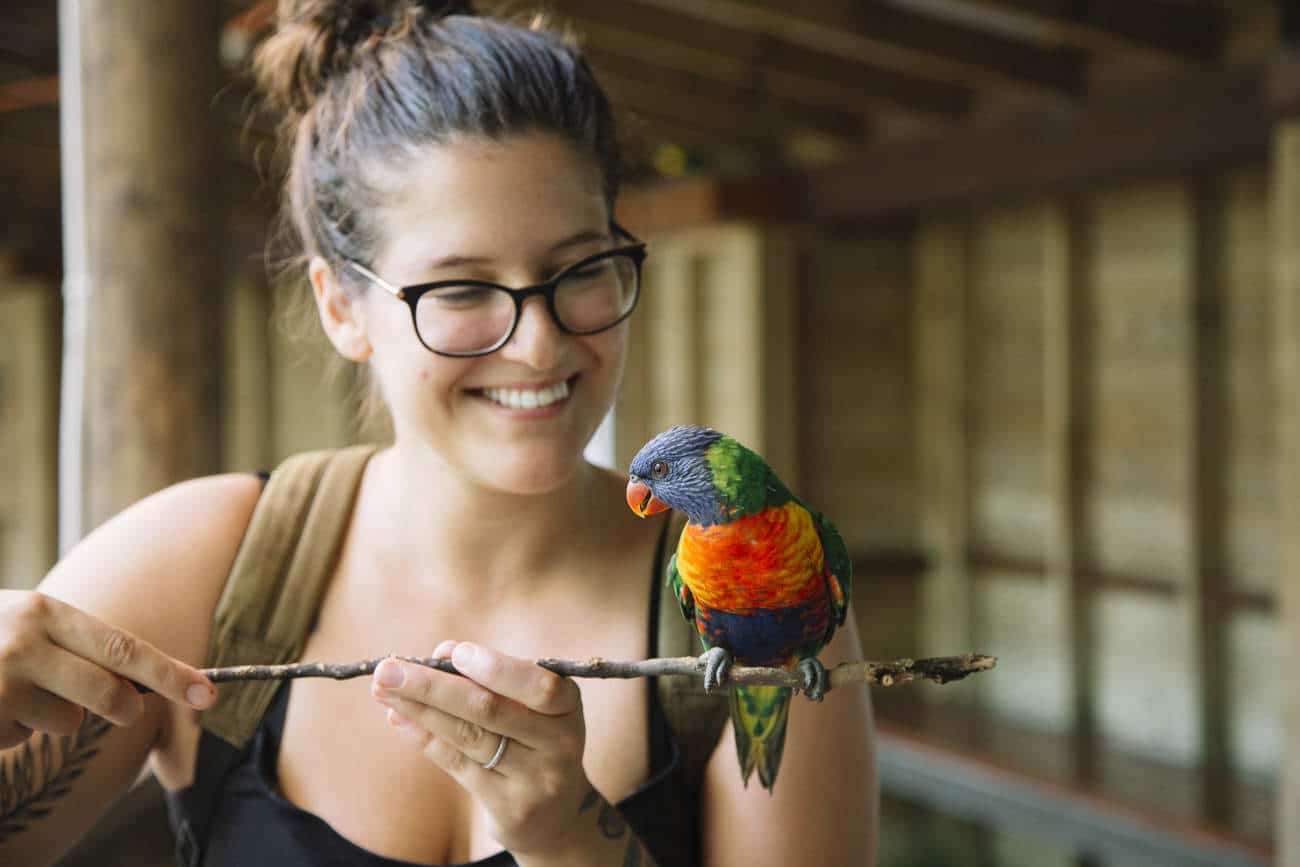 On that day, there was one particular Lorikeet that was even more friendly than the others. We approached him with a wooden branch and he jumped right on top of it, then walked straight onto our hands. This was one of the most incredible experiences for us and we just couldn't stop talking about it for the rest of the day 🙂
I also noticed that I felt extremely inspired when we were there, surrounded by all this beautiful flora and fauna in quietness – I really wanted to have my sketchbook right there and just start drawing, but I couldn't!! So what we decided to do was to simply come back the next day, fully equipped with our essentials to do a creative session on the spot. It was during the Christmas holidays anyway and so that felt like a perfect way to feed and re-ignite that creativity before the new year begins.
The friendly little Lorikeet interacted with us again – and the people at the reserve actually told us his name was Dudley. We found out he was less shy than the others because he had been hand-fed from birth! Once again we really had fun playing with him like a couple of kids – and this time I actually brought my sketchbook, so I sat down, whipped it out and decided to draw him. It was a beautiful moment – a mixture of being creative in the moment, and connecting with a funny little animal soul.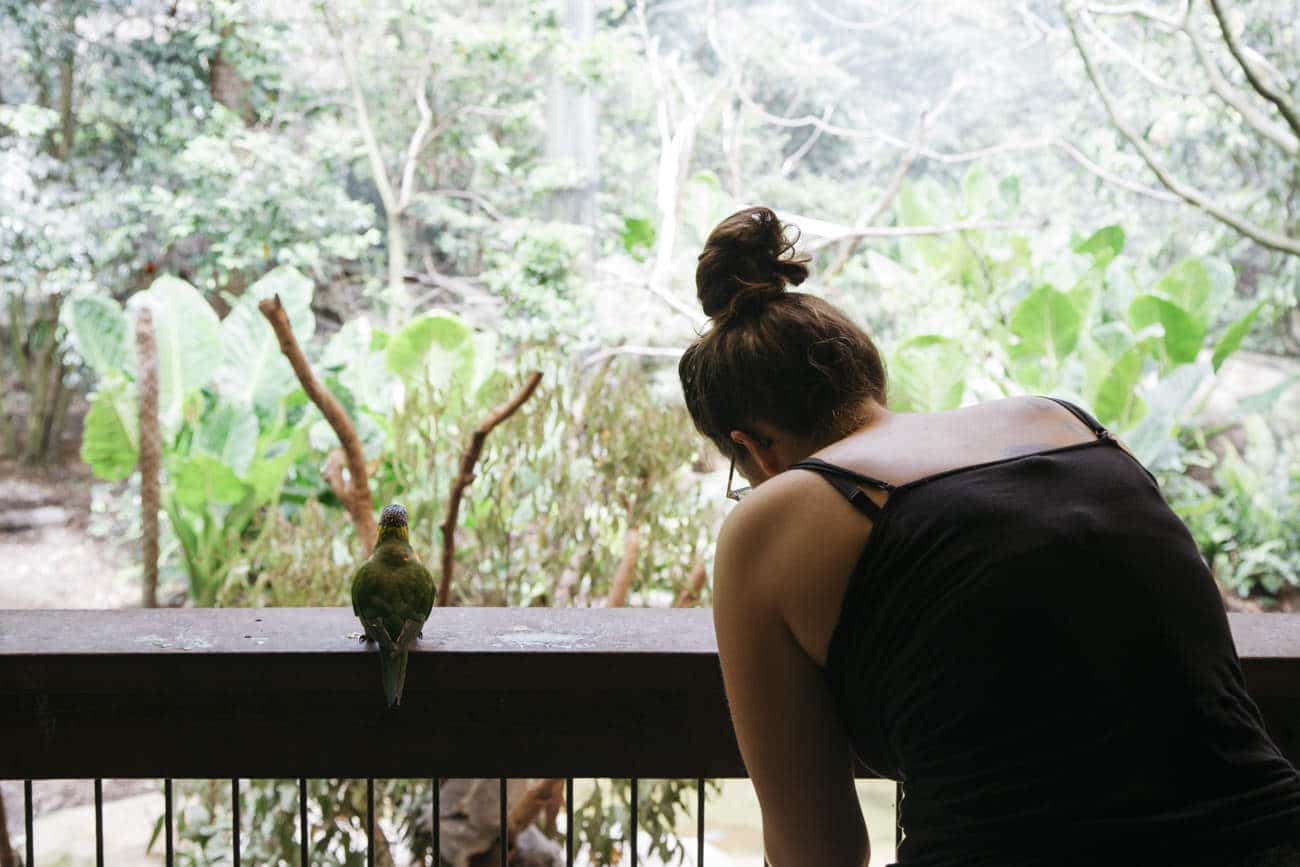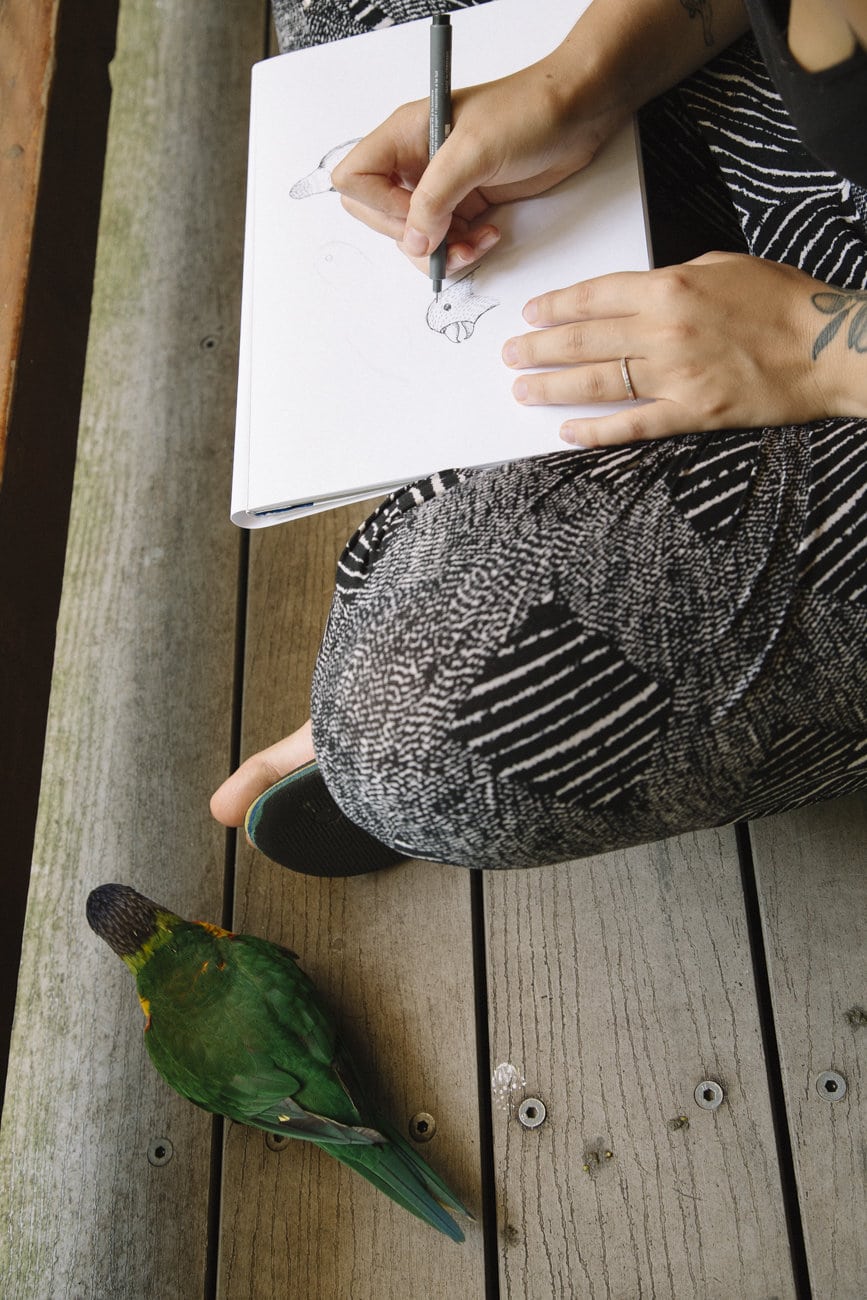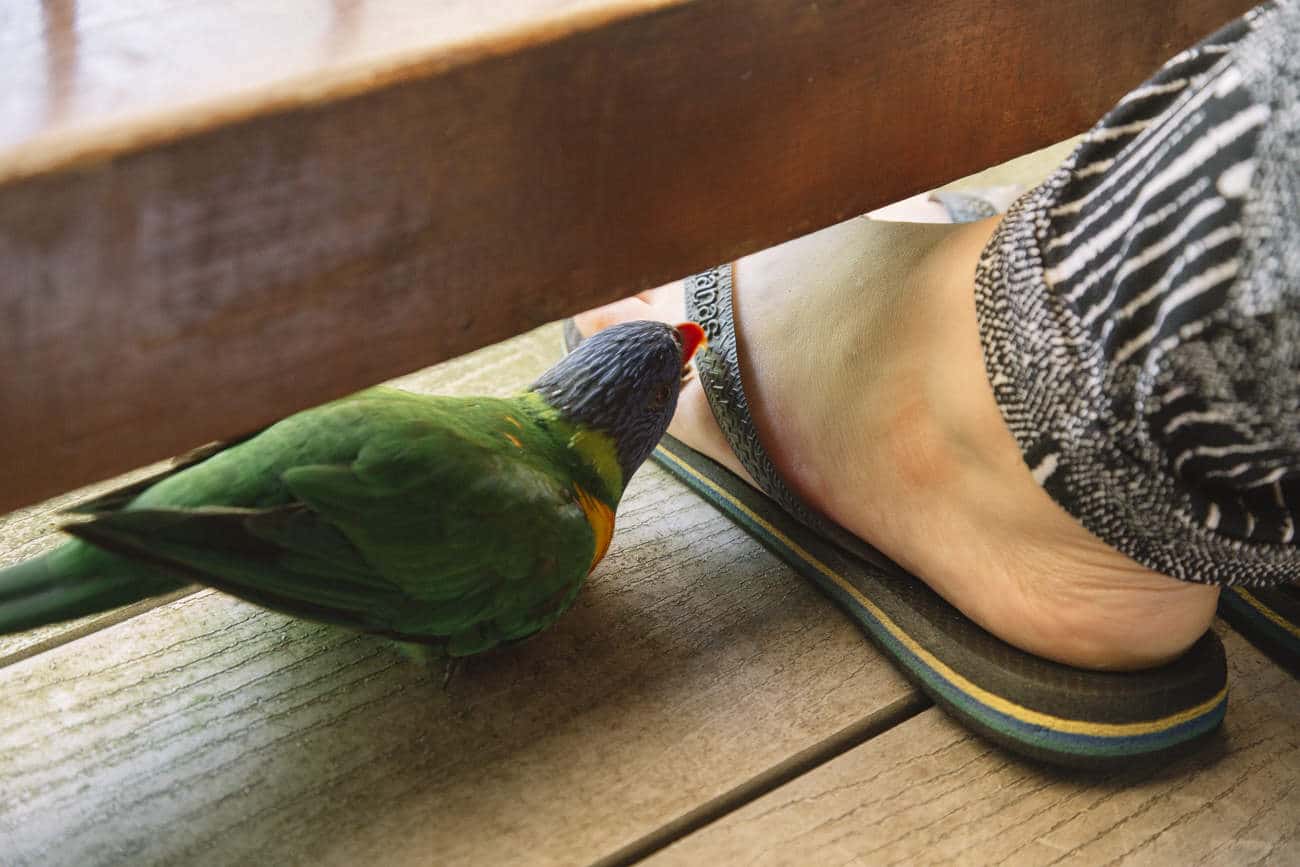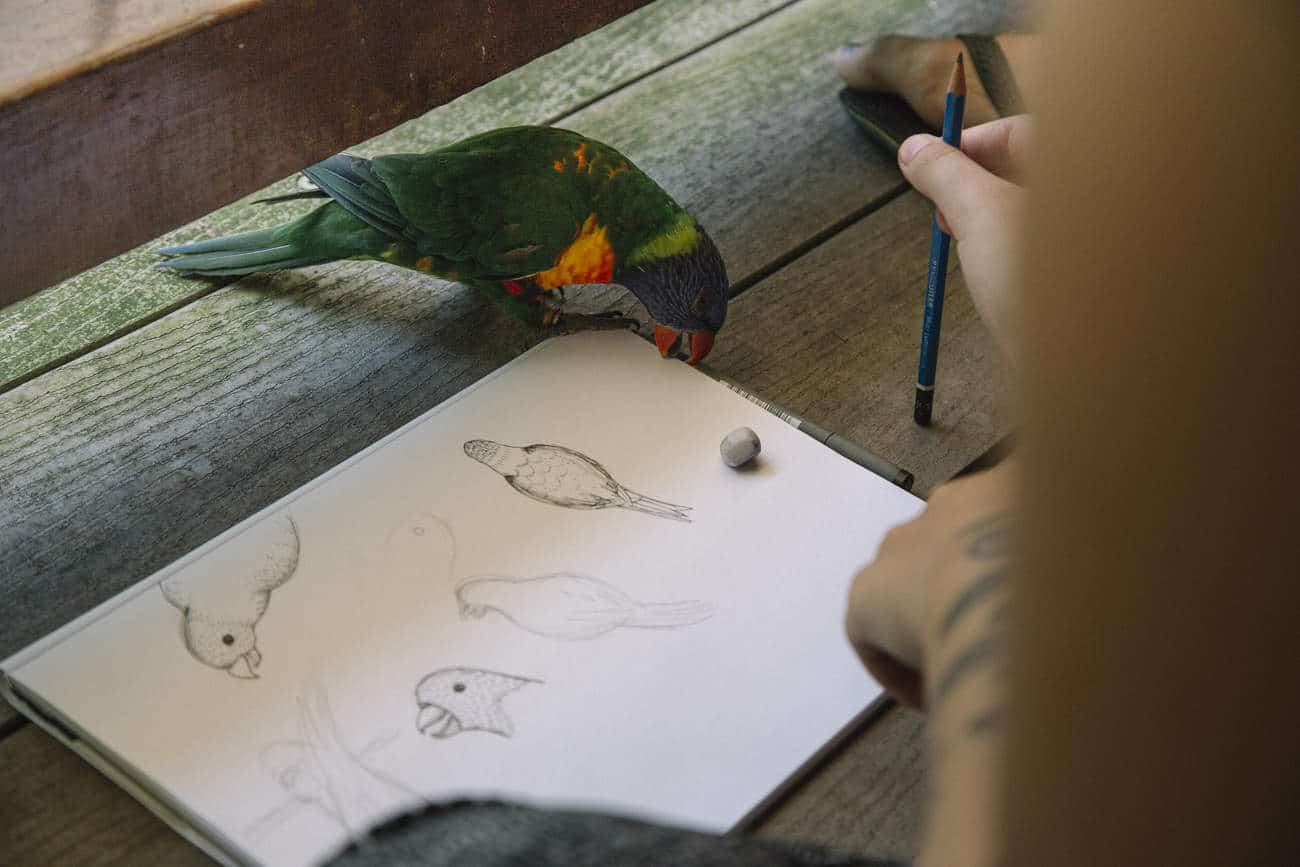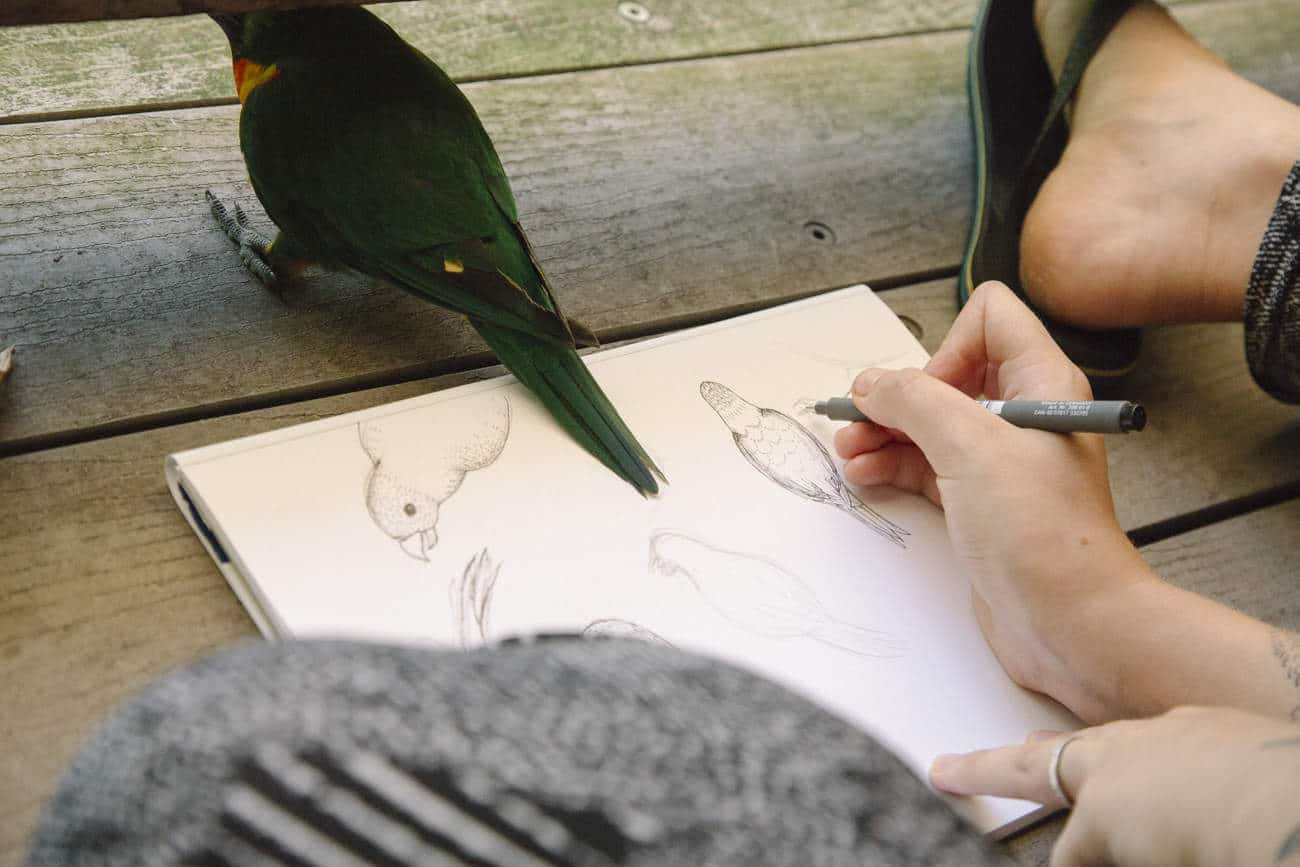 Dudley was adorable. It was hard to sketch him because he kept moving around and would sometimes bite my toes, but it was really amusing and I embraced all of it.
It's a really relaxing thing to observe and draw wildlife & plants. Having to replicate what you see allows you to really pay attention to the beautiful colors, textures and shapes of nature. It allows me to be present in the moment, and as a designer, sometimes these images can actually be an inspiration for a further creative project like a pattern design, a logo or a larger illustration!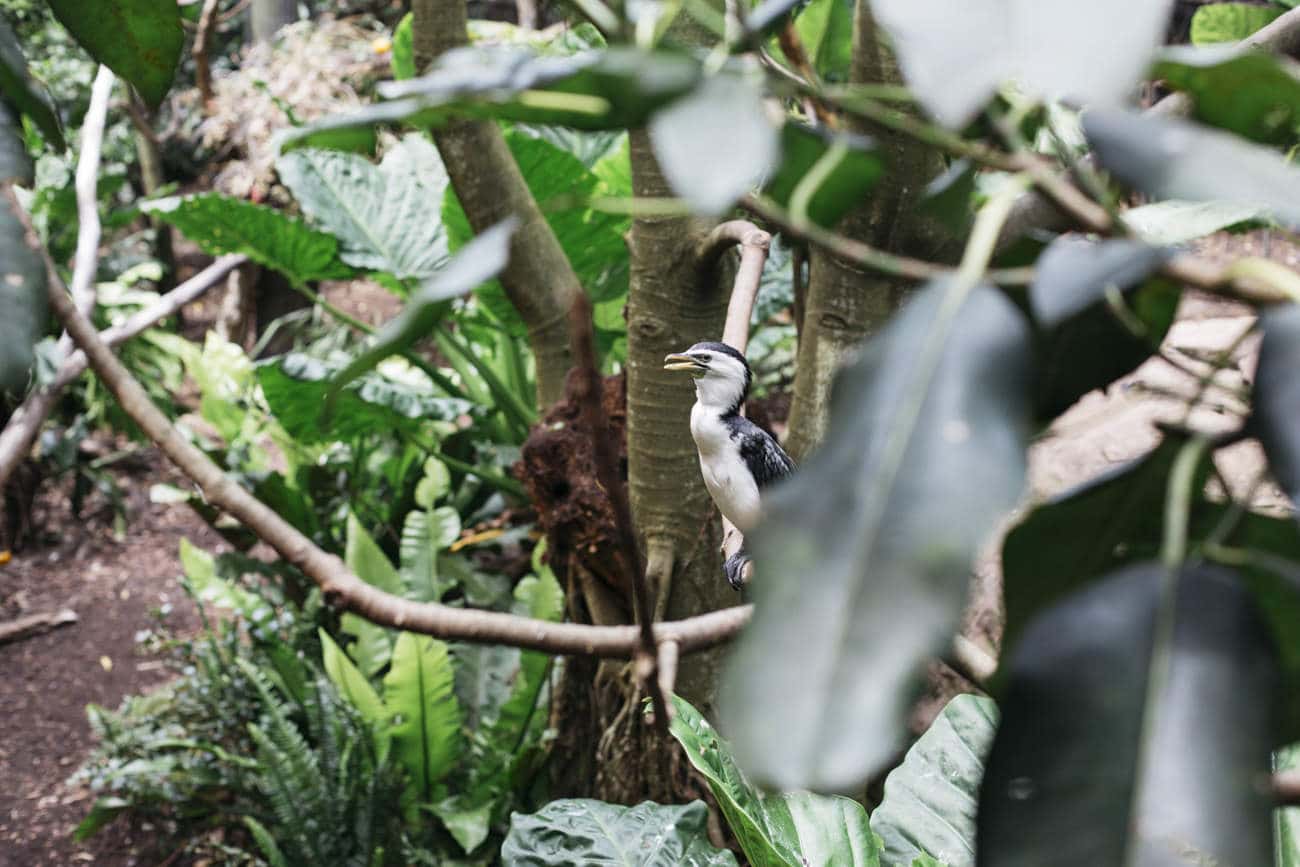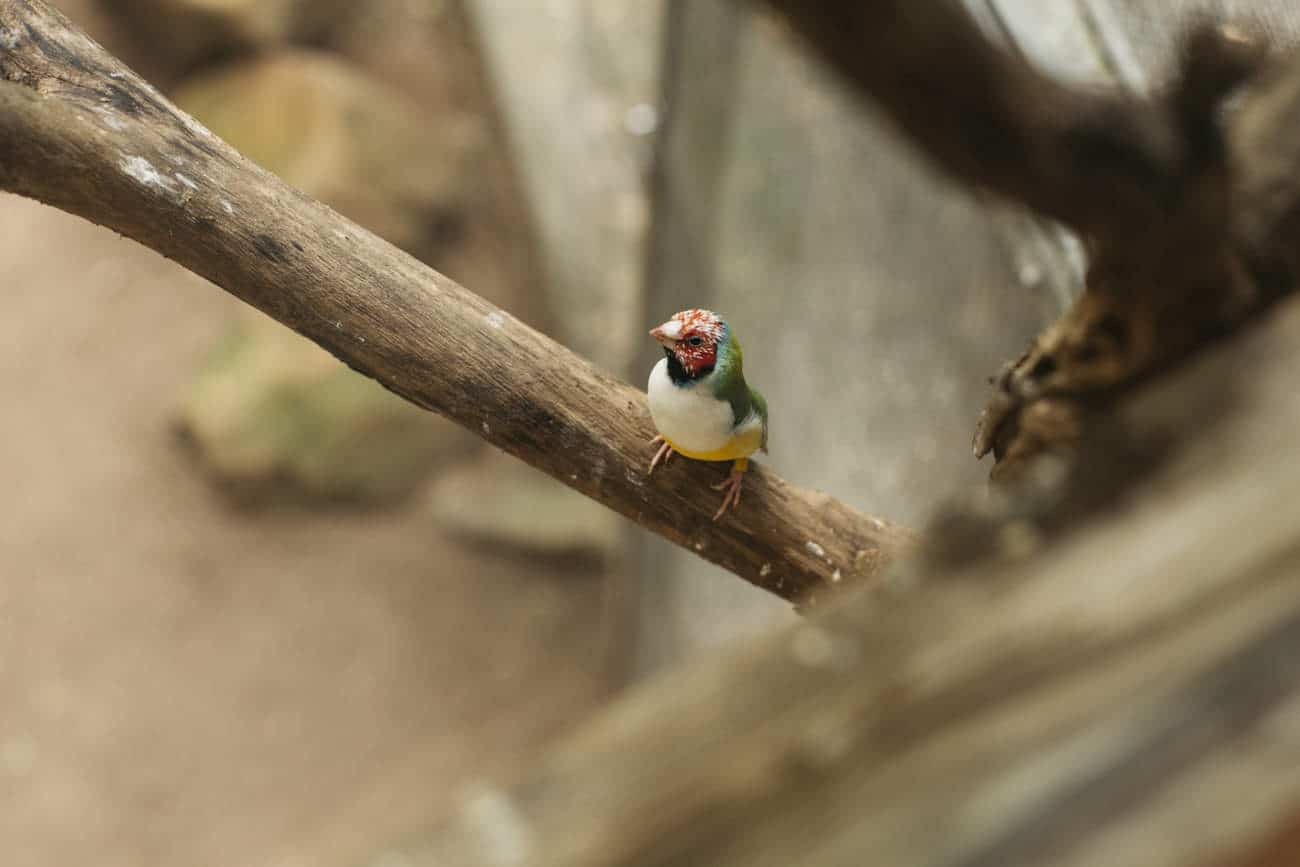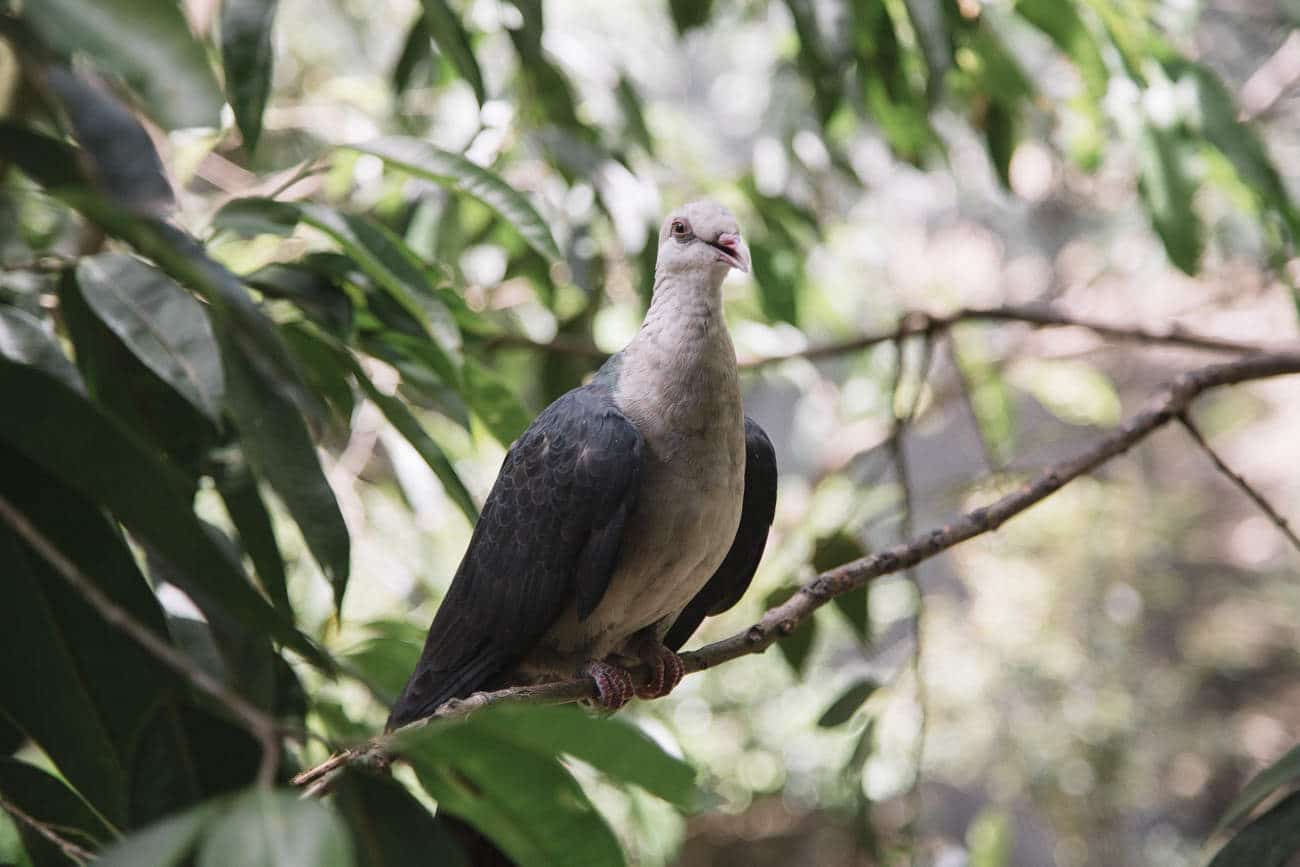 That day I drew plenty more birds, animals and plants. One of those plants that I'm really quite obsessed about is the elephant palm. It doesn't look so complex in structure, but boy it wasn't easy to draw at all. Yet, the whole process was quick and interesting.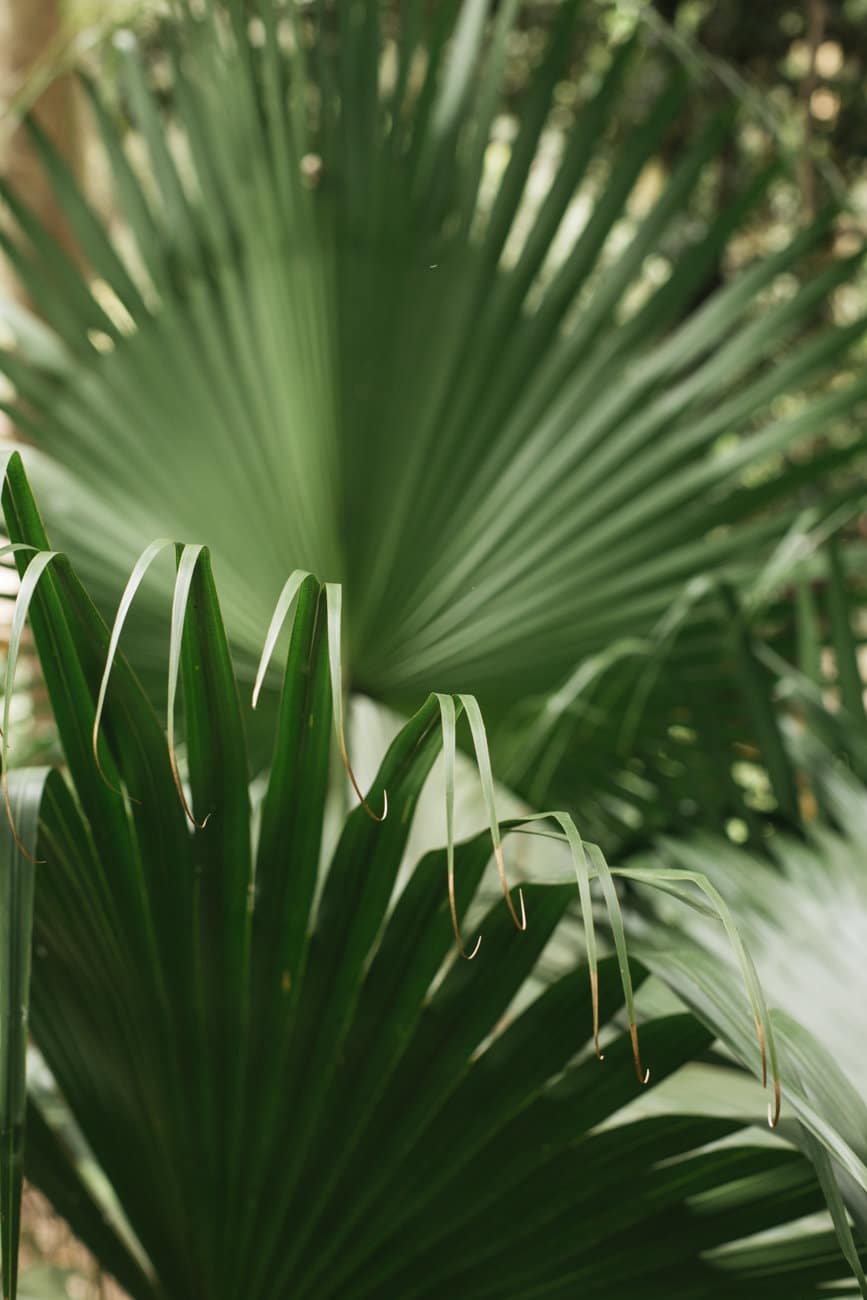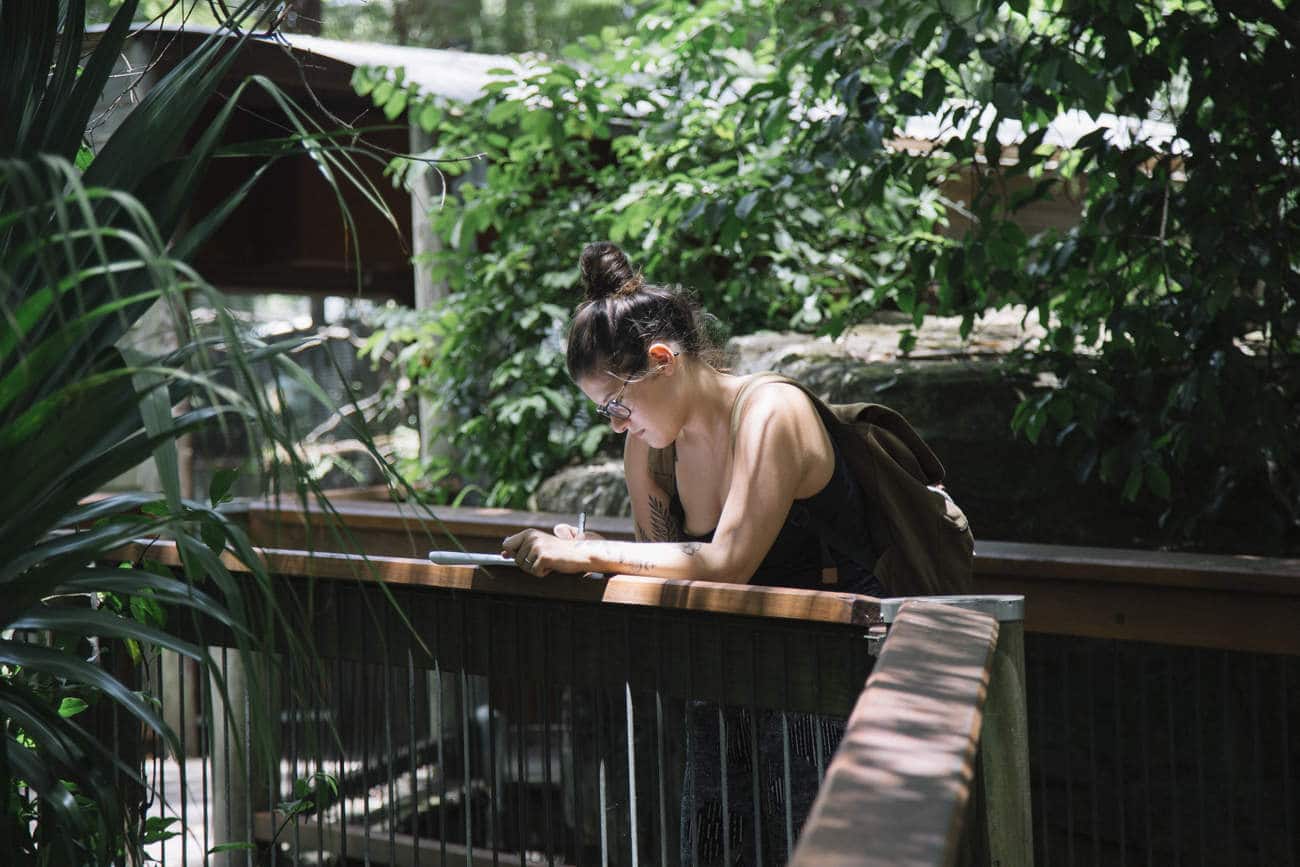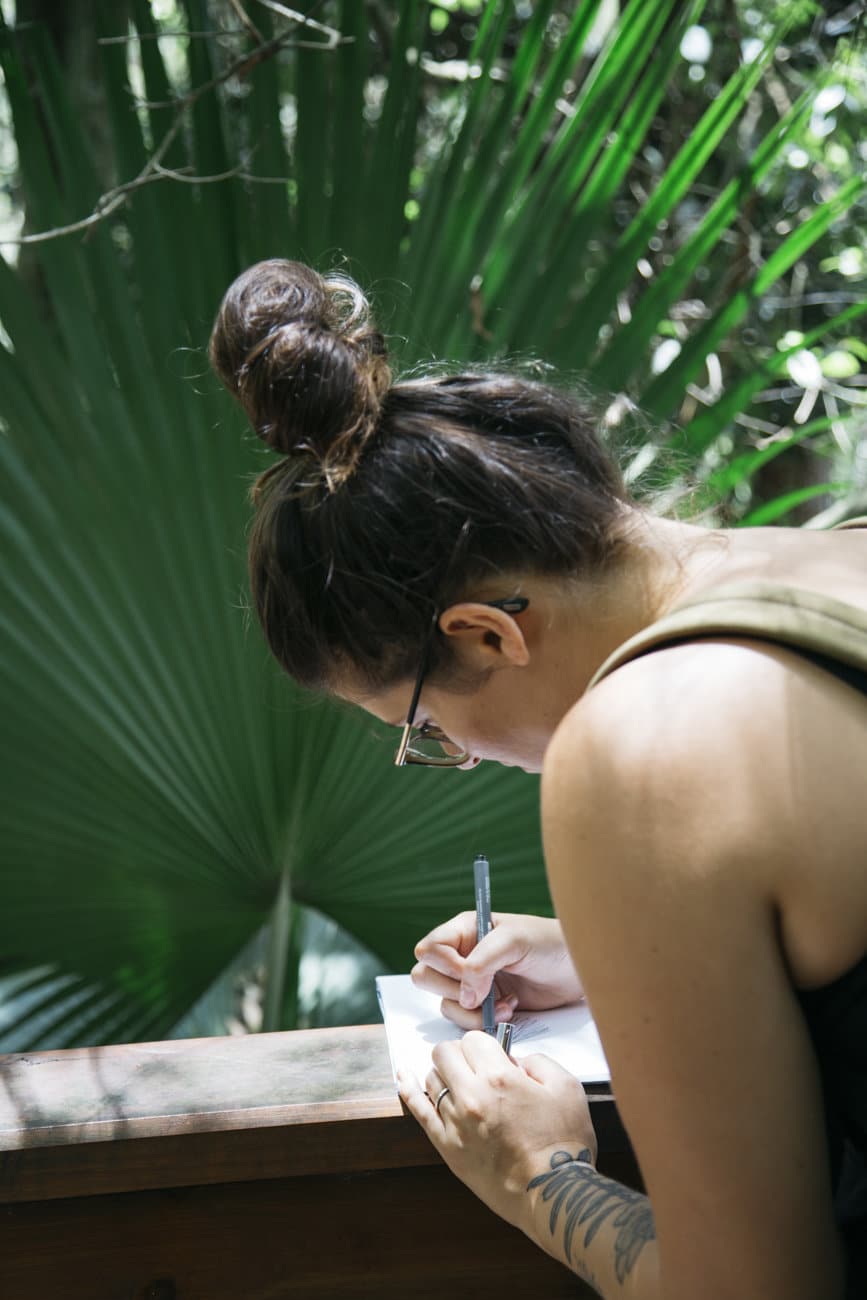 After this unusual little creative session, we had lunch in the reserve. We were still in the company of wildlife – in fact we shared a bit of our packed kale salad with a peacock, which was hilarious 🙂
This morning of sketching allowed me to actually kick start my illustration path again. You know me, I like to do quite a bit of it from time to time, for our design projects or to share on the blog. However, lately I've felt like I questioned my style and my goals a lot, which was quite overwhelming and not very good for this kind of spontaneous creativity. That moment we created was actually a catalyst and it allowed me to see through what I love about illustration and in what way I like to do it – it sparked something in me. These days I'm carrying my sketchbook wherever I go, just in case I want to capture something that caught my eye.
I also created an instagram account to share my illustrations, aside from the mixture of creative things we do together as Kinlake… More on that later! Well, it's fair to say that this creative morning worked like magic on me!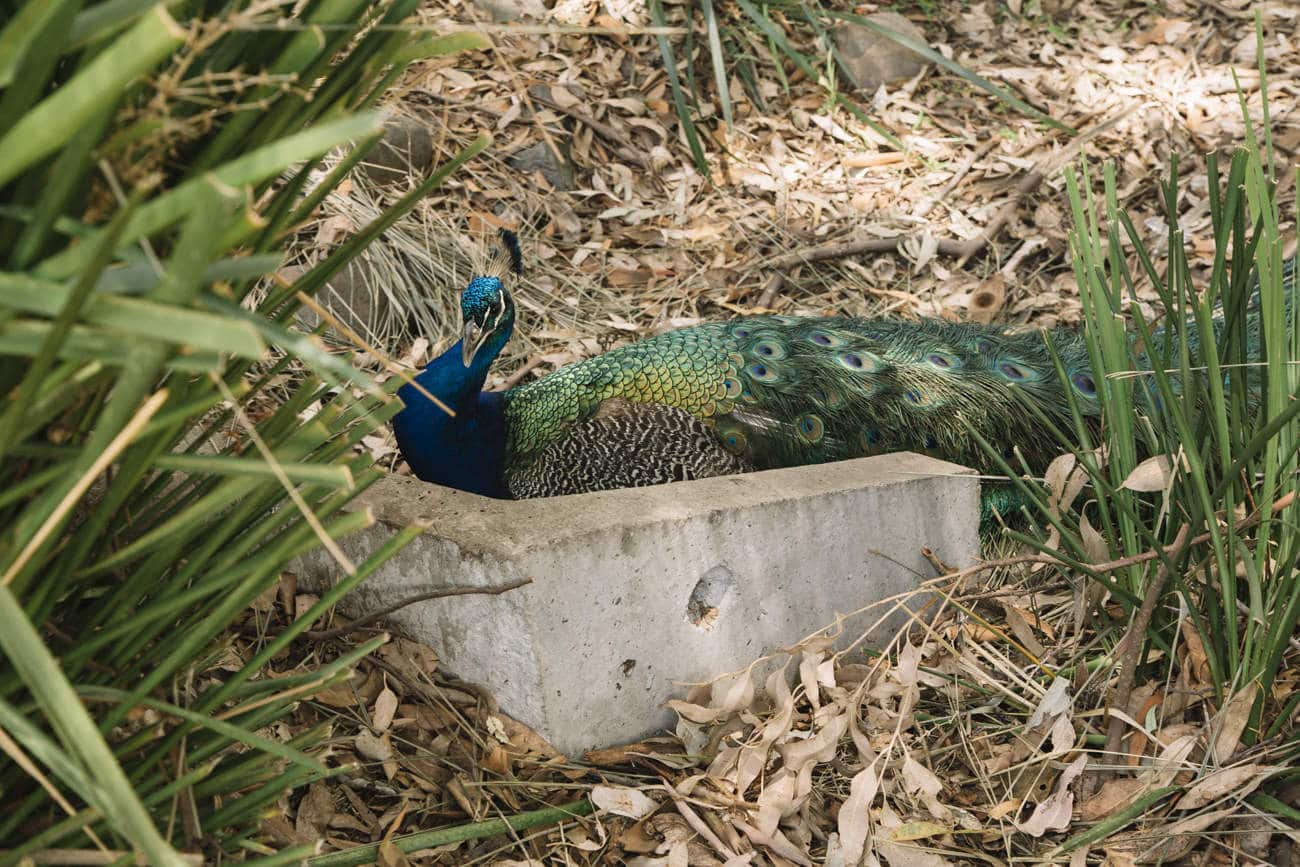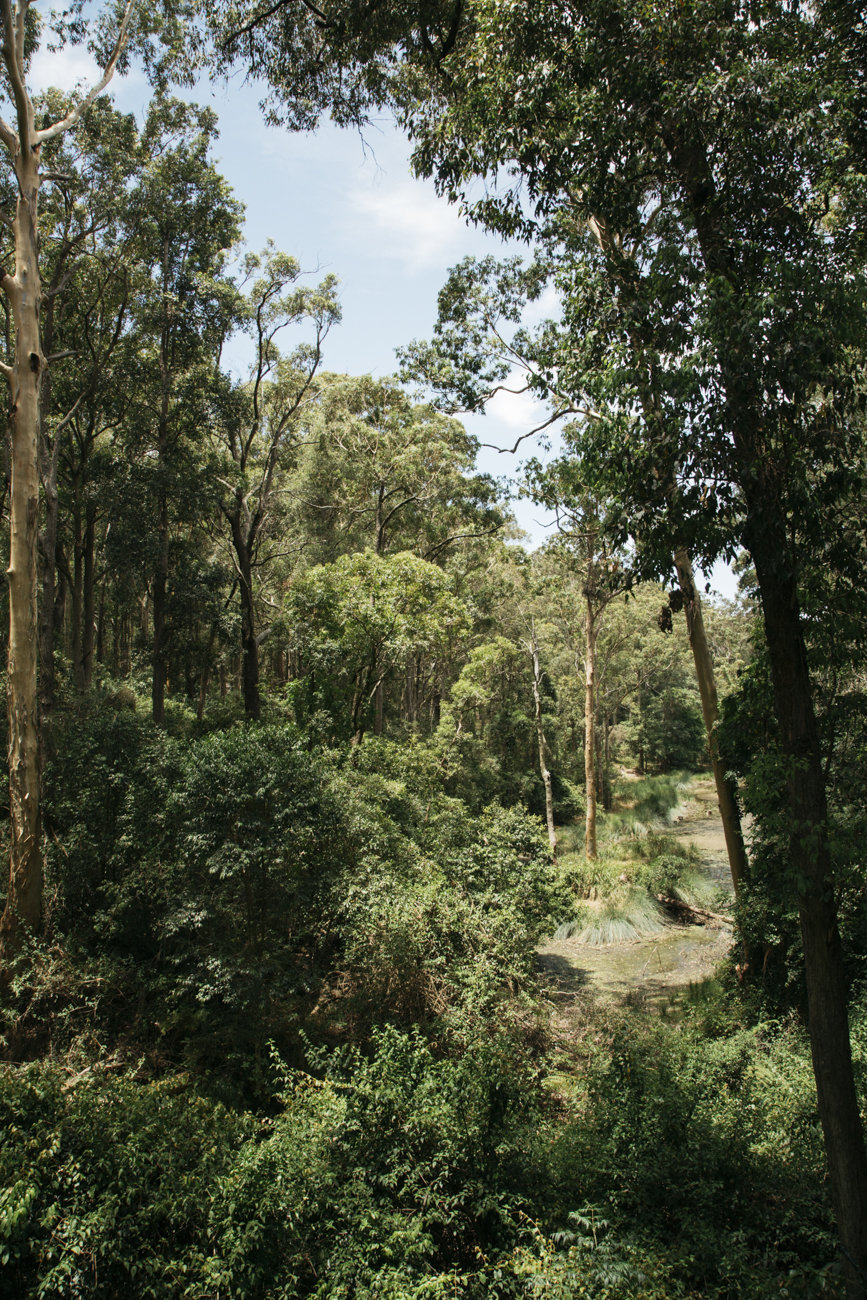 I hope you liked this little post and that it inspires you to take your creativity with you wherever you go as well. Whatever it is that you do, whether you're a photographer, an illustrator, a musician, a videographer… Just bring your essentials with you whenever you can, and allow yourself to live spontaneous creative moments like these.
---