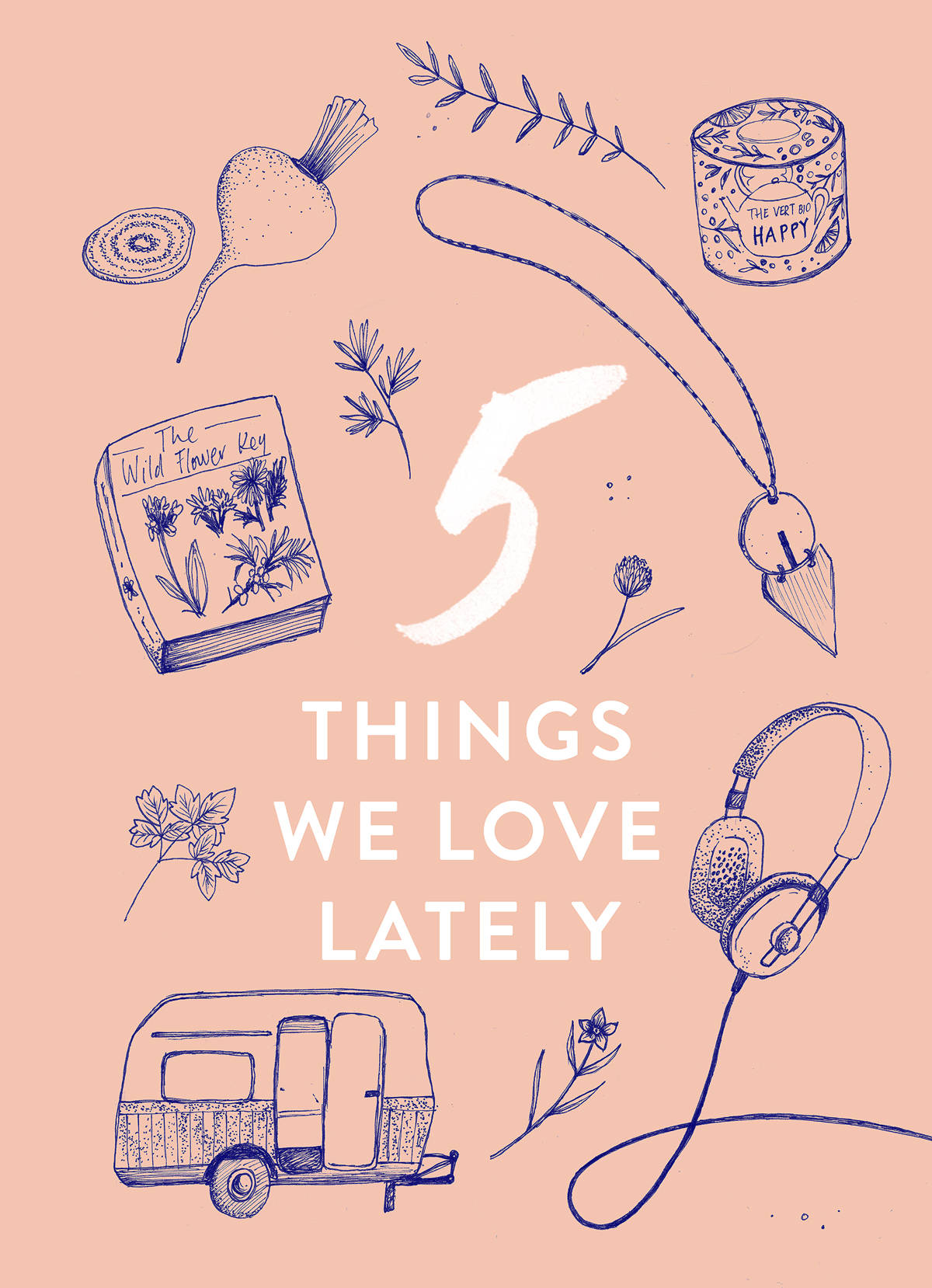 These last few days have been a bit of a calm yet busy routine, as we are in preparation mode for a big trip (which I'll tell you more about soon) and we are also working & progressing on a lot of interesting creative projects. So there's not much to announce about it all at the moment, but we DO have some stuff to share with you all. Even at times where life seems like it is on repetition, it's a good thing to notice the things that we have discovered, that make us tick and that add something special to our day. These are the 5 things that got us all heart-eyes lately:
1. The Great Anomaly Podcast
Oh my god. Where do I begin? When I stumbled across this couple's insta feed a while ago, I got instantly hooked because: A) They seemed like such lovely people and B) It looked like they are having the time of their lives. Gen & Nick, from The Great Anomaly, are what they like to call couplepreneurs. I love that term and I like that we can apply it to ourselves too, they make "working together as a couple" sound less weird and risky like everyone thinks it is. Yay for that! On their weekly podcast, they share really great insights into the couplepreneurial life, featuring inspiring people, talking about how they make it as an online business, sharing tips on how to live a nomadic lifestyle… It's just GOLDEN. So if you're into these things like we are, I definitely recommend you listen to it.
And a little random burst of excitement: We are actually going to meet them in person very very soon as we'll be hosting them at our home-studio in the summer!
2. Apse Adorn Jewellery
Another beautiful entrepreneurial couple which we met "online" and fell in love with: Haley & Jarod from Apse Adorn, which is their jewellery brand. Together they make more than just jewellery though. They have created their own movement and ethical mission, as 15% of their proceeds to meaningful causes against sexism & sex-trafficking. Their jewellery is the vehicle towards this mission, and it's incredibly well-designed, with a minimal yet thoughtful approach. They have a large collection for both men and women, expanding even further this idea of unity. They also have very interesting articles on their blog, sharing musical discoveries, thoughts behind their work process, and interviews with like-minded creatives (shameless plug: one of those interviews was with us, in case you haven't seen it yet, have a look!). We will definitely tell you more about this awesome couple very soon, as we are planning a collaboration (which we are super excited about!!) but in the meantime, we urge you to have a look at their website.
3. Kantoor Caravan
Ever dreamed of having a workspace in the middle of the nature? In a little trailer? Yeah, that sounds pretty cool! With KantoorKaravaan, it's possible. Designed as a mobile
off-grid workplace, the KantoorKaravaan sets up camp at various locations in the countryside. It is fully equipped with Wi-Fi, a coffee machine, and other work-related things. You can simply bring your laptop, get your work done without compromising on cosiness and enjoying the nature. It's also a great place to meet other like-minded people and have a good time! Let's be honest, don't those trailers look seriously cool? For the moment, they do those setups mostly in the Netherlands, but we don't mind as it's a great place to travel to!
4. Happy Green Tea from Terre D'oc
This is more product-related but I thought it was worth sharing. My friend Lynn brought me this tea when she came over to visit us, and we've been seriously addicted to it. This organic green tea is insanely delicious and fruity, as it's made with orange and acerola. It also gives you a little boost as it contains guarana, so it's the perfect thing to drink in the morning. As we try to avoid drinking coffee when we don't feel it's necessary, we like to brew a big pot of that tea instead. The rest of the teas in this collection also seem really nice and I hope I'll get to try them soon!
5. The Wild Flower Key Book
If you've been following us on our blog and/or on our snapchat, you might have noticed my obsession with anything botanical. It's crazy, but in the last years I really grew some sort of attraction to plants and I like to study them. They also inspire me a lot for illustrations! So one thing I have decided lately is to learn more about them and to get books that will help me to identify the plants I see when I go on forest walks. I guess it's pretty nice to go in the nature and know the name of every single thing that surrounds you. Maybe that's just me, but if it interests you too, then I really recommend this book. It is small and very portable, although full of helpful sketches and infos on plants (those in NW Europe). I ordered mine second-hand and it smells like a library, I love it!
What about you? Did you discover anything super cool this week? Anything you'd like to share with us? 🙂
Credits: Illustration by me.
---