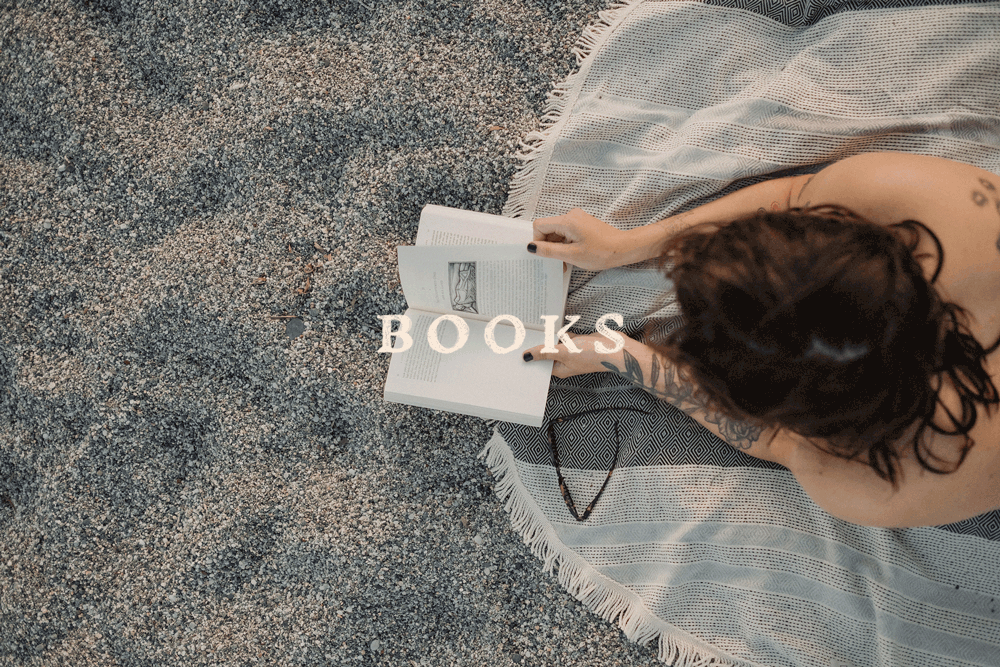 Life is an endless journey – and if we do not take this opportunity to grow and learn about our existence and our purpose, well I can imagine it being kinda bland. I cannot bare to think about going through life without this curiosity. Learning new things is so crucial. Obviously we do so through own experiences, experiments and failures, but from time to time it's also interesting to learn from others.
David and I are no true bookworms – and in fact, with our life being all over the place lately and our home renovation keeping us so busy, it's been tough to keep a habit of reading. Not only does it take time, but a good book can also occupy your thoughts – am I right? Nevertheless, we like to make room for it whenever we can – in a mindful way – and we have a huge sense of appreciation for all kinds of books who serve to bring wisdom, inspire and possibly change people's lives.
There have certainly been a few books that have changed or inspired ours. And today I would like to dig into this a bit further and share them with you!
Some of our all-time favourite reads
ESSENTIALISM by Greg McKeown
By far one of the most important reads when it comes to simplifying one's life and therefore having more clarity and more time to focus on what truly matters. This book has been like a bible to us, and we've mentioned it here countless times because it's exactly what gave us the kick to say "no" more often and stop spreading ourselves too thin. If you too, have a history of saying yes to everything & being generally overwhelmed with life, well, this book is for you. Go. Get. It. NOW.
TALENT IS OVERRATED by Geoffrey Colvin
This book is explaining how talent is not necessarily "a gift" from nowhere, and being good & successful at something is determined by the intention and the amount of time we put into it. So far this doesn't sound unfamiliar and you probably already know this – but it's nevertheless a truly inspiring read as it is filled with incredible examples, stories of known personalities and just general inspiration and motivation to "get your shit together", purse your craft and never give up.
THE LAW OF ATTRACTION by Esther & Jerry Hicks
Ah, the law of attraction. Where do I begin? You know the theory that we can attract things to our lives with the power of our thoughts? Or when people say "it's a matter of energies", "karma" or "what comes around goes around". Well the one concept that ties that all together is the law of attraction. At first, it might seem a bit crazy, unrealistic, unscientific, but soon you will realize it's true – and it has been true all along. All the things that are in your life, you manifested (attracted). And if you know you have this sort of ability, well it gives you a heck of a powerful tool to shape your future. We've realized that the law of attraction is so real, that David and I mention in our everyday conversations – and it has become a very important lesson in our self-awareness, which we've used to explore and broaden many parts of our lives even further.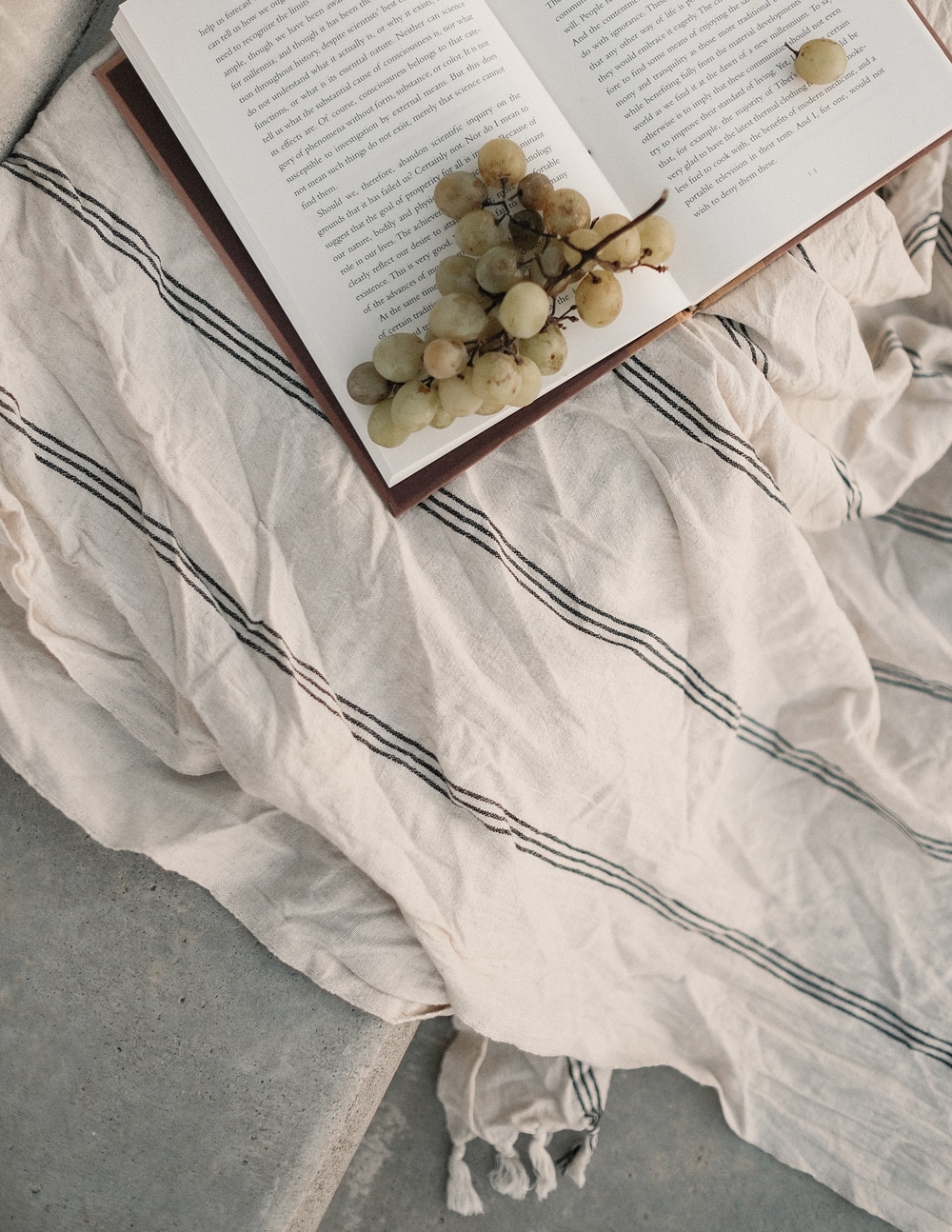 "There are silly books just to pass the time and then there are books that can change one's life and bring a completely new sense of purpose."
Other books we love and some we're currently reading
MESSY: HOW TO BE CREATIVE & RESILIENT IN A TIDY MINDED WORLD by Tim Hartford
This one's for all us creatives who just can't seem to align with the tyranny of the hyper-organized, hyper-scheduled, control-freak "how to get your shit together and how to run your business properly" mentality. The good news is: you don't have to. This deeply researched book shares many examples of how creativity thrives in disorganisation, improvisation and sometimes even cluttering up. Because David and I are often active in many different fields at the same time, and because we always had a hard time to fit in some sort of box or terminology, we somehow felt guilty. This book carried the exact liberating message that we needed to hear.
After we let it process,  it inspired us to explore its meaning in our own lives and to write these two articles of our own on the topic:
Breaking The Mold as a Creative Business & Just Doing Whatever the F*ck you love
Finding The Sweet Spot Between Overplanning & Being Spontaneous
IN PRAISE OF SHADOWS by Junichiro Tanizaki
Not a self-help book, but rather an beautiful essay about the darkness and subtle magic in japanese aesthetics, before they were shaped by mass production & western influence. If you appreciate japanese design, crafts and culture, or if you are a creative and you're not familiar with the term "wabi sabi" – I urge you to read it. This book changed my way of appreciating simplicity, roughness, the subtle and the organic. For me, it did not only shape my vision when creating, allowing me to mute and declutter with more ease – but it also helped me appreciate life's imperfections in a more broad sense. Needless to say it also felt every part of this book speaking to me while I was travelling in Japan and seeing all these visual examples right in front of me. And this version of Japan will keep being one of my biggest inspirations for the rest of my lifetime.
THE FOUR AGREEMENTS by Miguel Ruiz
This book is SO full of wisdom – I don't even know where to begin. The four agreements stated in this book are simple to understand, but oh so true and deeply healing to apply in our own lives. Honestly, a lot of it feels like a slap in the face, even to us who think we've got most of our shit sorted. It is a huge and valuable lesson in understanding self-awareness, relationships, forgiveness, and many more things that can keep us fulfilled.
David and I are currently reading this book, little by little – because there's a lot to digest & ponder on. In fact, with this book we started a new habit of "reading together" in the evenings. David is not so much of a reader, although he's very interested in the content, and I on the other hand love to read but also to share it with someone. So what we do is snuggle in bed together and take turns at reading it to each other. It allows us both to get into it (like watching a movie) and we also like to take short breaks to discuss the different points. This gets especially intense after we've had some cannabis – as it gives us a huge sense of clarity and so from one realisation to another, it often leads to some crazy breakthroughs. I couldn't think of a better way to access so much wisdom and I could dedicate a whole blogpost just to this habit alone! One serious self-growth ritual.
Some books recommended by friends & followers, that we're interested in checking out
The Hidden Messages in Water by Masaru Emoto

Into The Woods: How Stories Work and Why We Tell Them by John Yorke

The Untethered Soul by Michael Singer
The Artist's Way by Julia Cameron
Creative Visualization by Shakti Gawain
In Praise of Slowness by Carl Honore

How to Change Your Mind by Michael Pollan
…And it goes on and on!
How about you? Have you read one of these books or is there yet another read that profoundly resonated with you and that you'd like to share with us? If so, feel free to let us know! Our reading list is long, but we're always eager for some more ✨
Last but not least: some exciting news.
I wasn't going to mention it if it had nothing to do with the word "book". But our recent project is something pretty close to that. Yes. We are working on something like that. Bare in mind, it's not THE book we always wanted to write – it's not the book of a lifetime. I might not even want to really call it a book after all. Rather, it's more of a self-discovery journal based on our most important discoveries as creatives. For now, it will be our first ever experiment of putting something small out there that can help other folks who aspire to live boldly, artistically, intuitively – and we are SO excited about it!!!!!!!!
We will occasionally be sharing more teasers and behind the scenes of this project on our instagram and we hope to release it before the end of the year. If you are curious about this project and would like to be kept updated about any news regarding it, I highly recommend you subscribe to our newsletter as well – as we will try to provide some exclusive goodies through it when the time comes!
The photos from this post are taken from our collaboration with Thalassa Home – an inspiring brand of artful textiles handcrafted all across the mediterranean. We cannot get enough of these beautiful towels and bring them (and our books) everywhere, from beach to bed.
---