Hello from the beautiful english countryside!
We are currently in the heart of Somerset. It's been so awesome just being here and I can't wait to tell you all about it!
As some of you know, we have embarked on a 2-month trip all around the UK, which is part of our journey towards a more nomadic lifestyle, just like some previous times when we had packed our laptops and all our essentials and travelled to places like Crete (one of our favourite creative hideouts). So far, living and working remotely and independently of location is something that we've been learning a lot from, as it's been a huge growth experience for us. Lately, we've also been quite lucky: although we are not quite ready to take a big plunge like selling our appartment and "leaving it all behind", we did find some people who were interested in staying at our place while we are off to our adventure, which helped tremendously to make it that more affordable. How would we have done it otherwise? No idea!
The last week we spent in Luxembourg right before leaving to the UK was full of busy moments and special experiences already. There was a bunch of stuff that we had to do before leaving. First, we had to do a major de-cluttering session, moving a bunch of stuff out of our appartment/home studio to make space for our guests (aka the people that are staying at our place right now while we are abroad).  That was extremely tiring and overwhelming, but oh what an eye-opening experience. We thought that we didn't have that much stuff, but then when we realized that we needed several large moving boxes just for the stuff that was in our kitchen, we knew there was something wrong (ok, we are big foodies, but who needs 5 different types of scented olive oils??!). Besides that particular event which kept us busy, we of course had to juggle with work, skyping with our lovely clients, planning some future new projects and just managing our business in general… Thankfully, nothing drove us into zombie mode. It just made us more excited for what was coming up!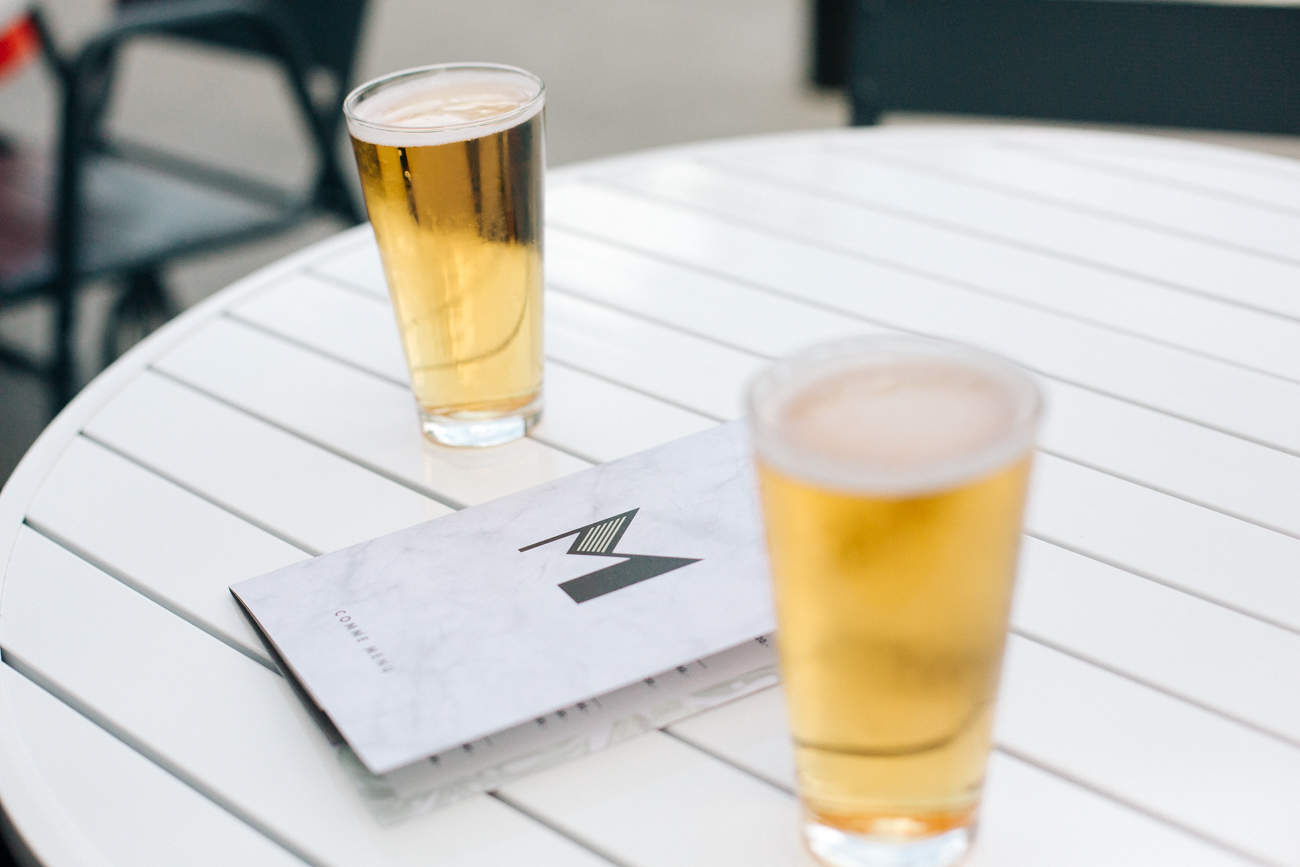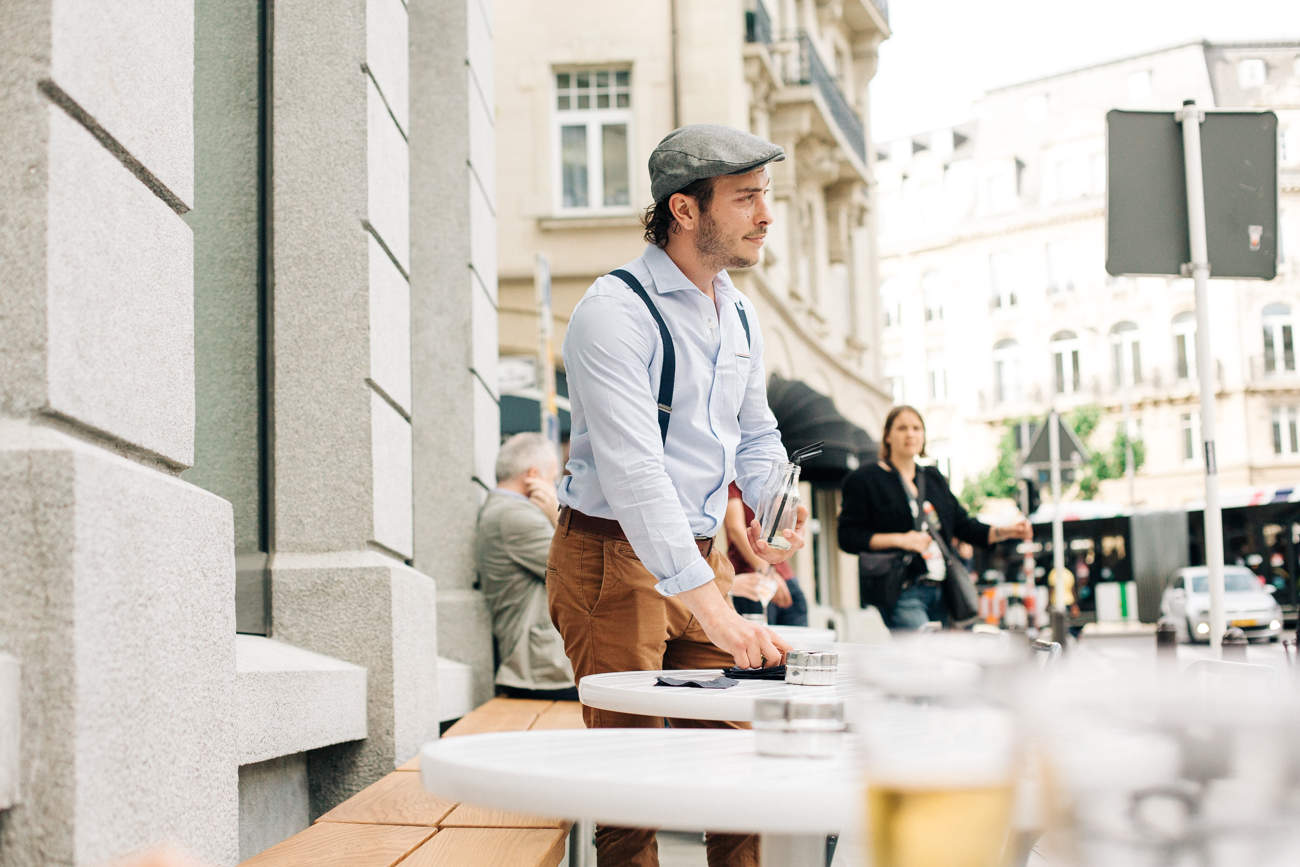 On a bright afternoon just a couple of days before leaving to the UK, we decided to stop work just a little earlier than usual and head out to Luxembourg city for a drink. We went to this place called Paname, which is a wonderful new bar that has just opened in the place de Paris. Having a couple of beers while sitting outside and enjoying the sunshine (and doing some people-watching) was the perfect little break to this seemingly hectic week.
On the weekend, we strolled around Esch and got to witness some cool stuff at the Urban Art Festival, such as incredible street art, skaters, music and even a screen-printing station which is something I'm always very excited to check out as I adore this printing technique.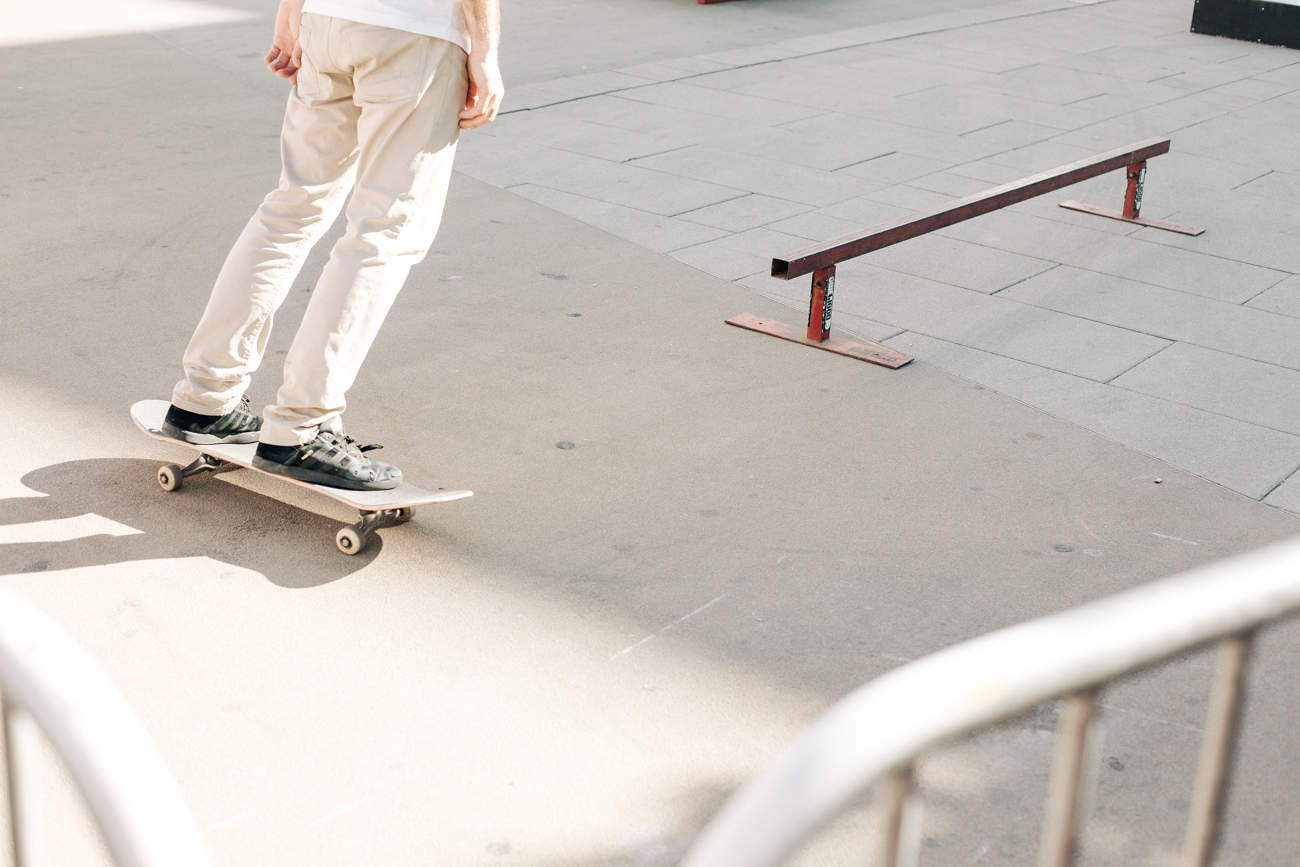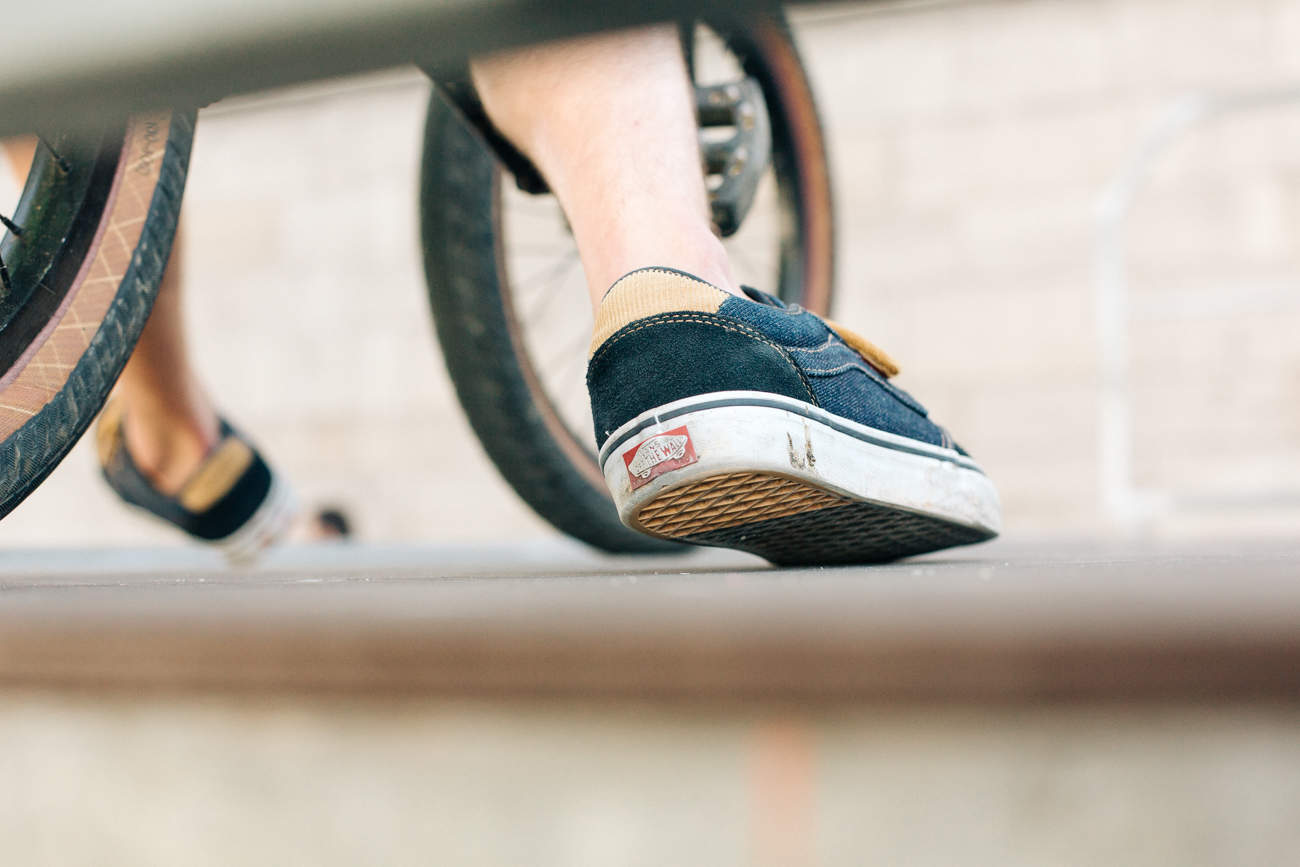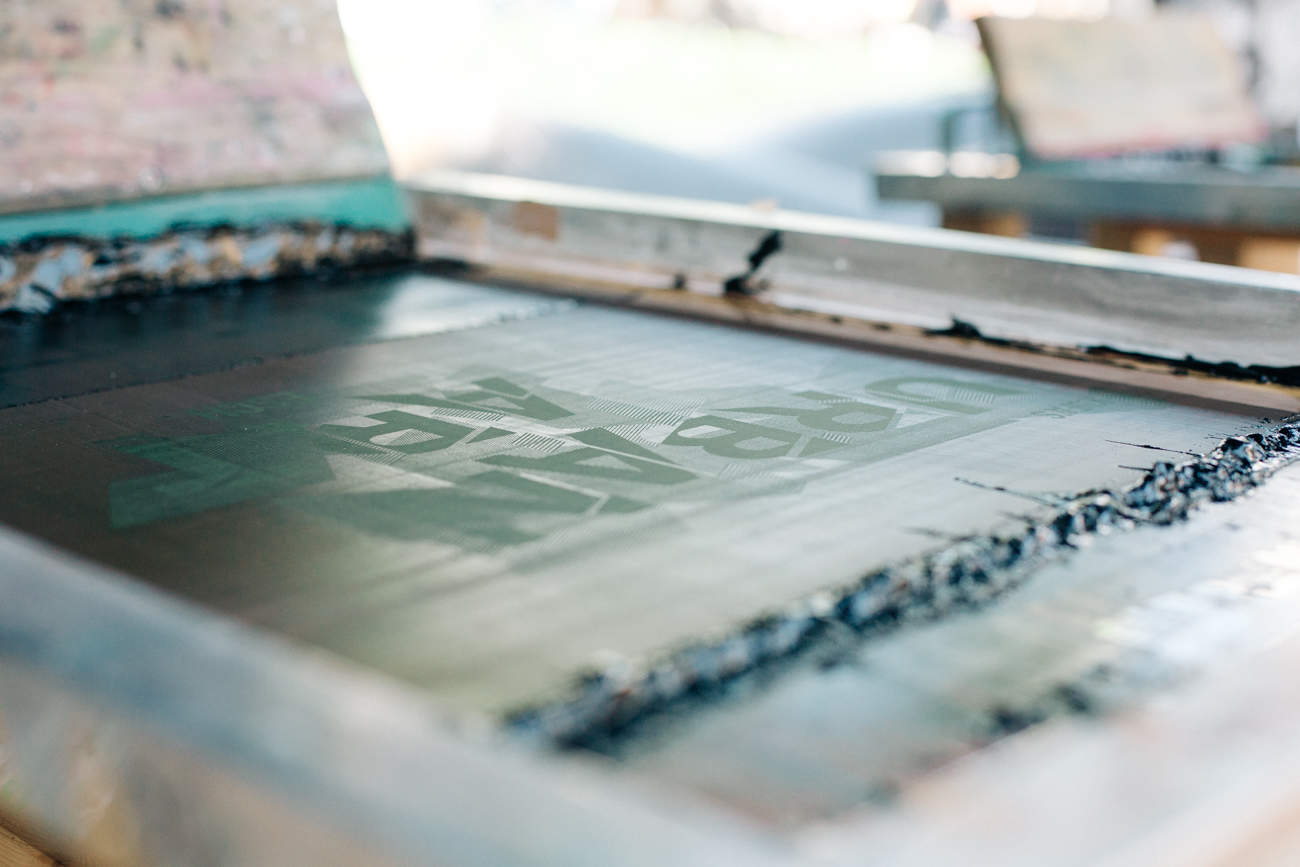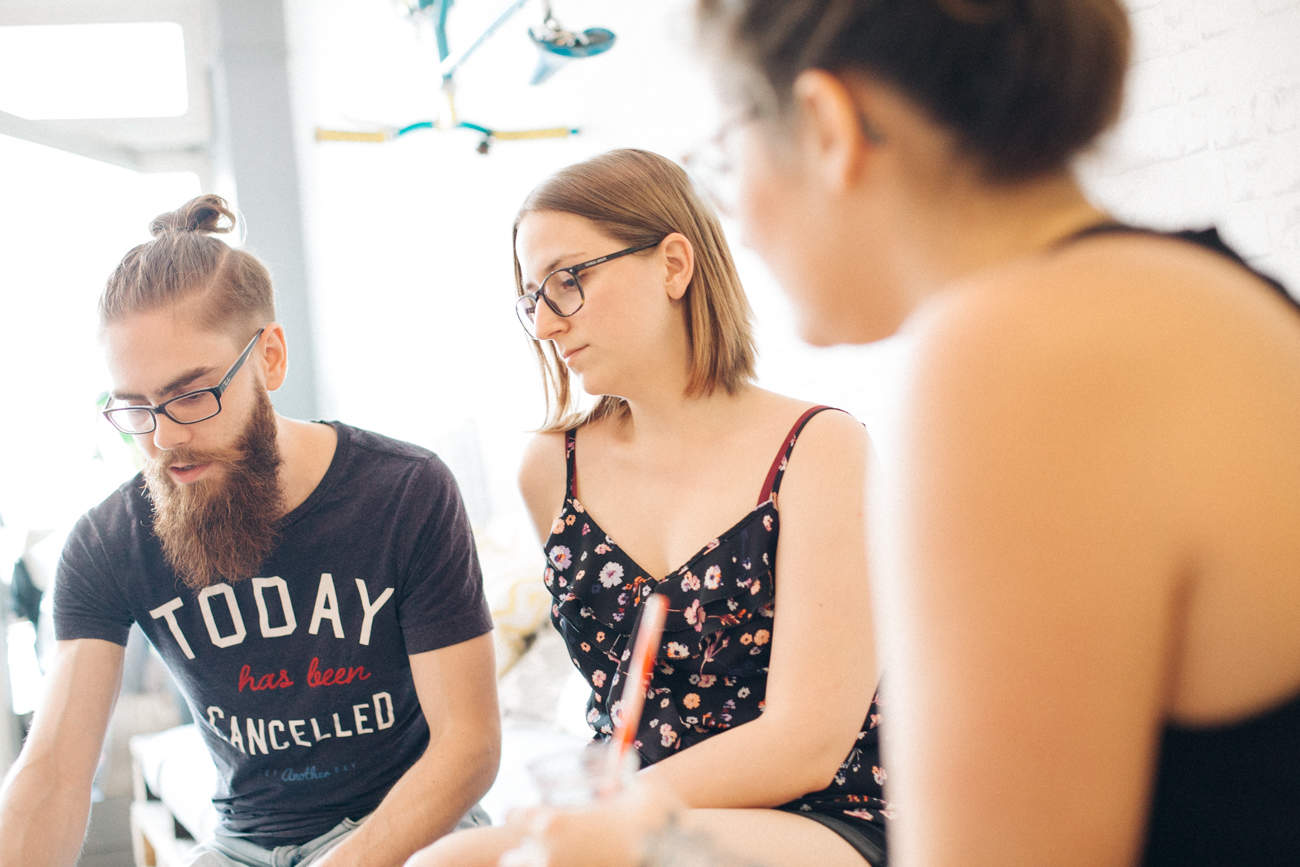 We also got to finally meet Gen & Nick, a creative & nomadic couple running an online business & podcast called The Great Anomaly, and who happened to be our guests (you can read more about how that happened here). Yep, that's right! They are currently living in our appartment while we are abroad, and they are recording their awesome podcasts from there. The other day they did a live Q&A on their facebook group and it was so funny seeing them being filmed in this familiar background…
We really enjoyed meeting them as they represent a lot of things about how we also dream of living our lives. When you want your life to take a certain direction or you are looking for a kick to make stuff happen it's just so important to surround yourself with the right people, really. Finding your tribe is key, guys!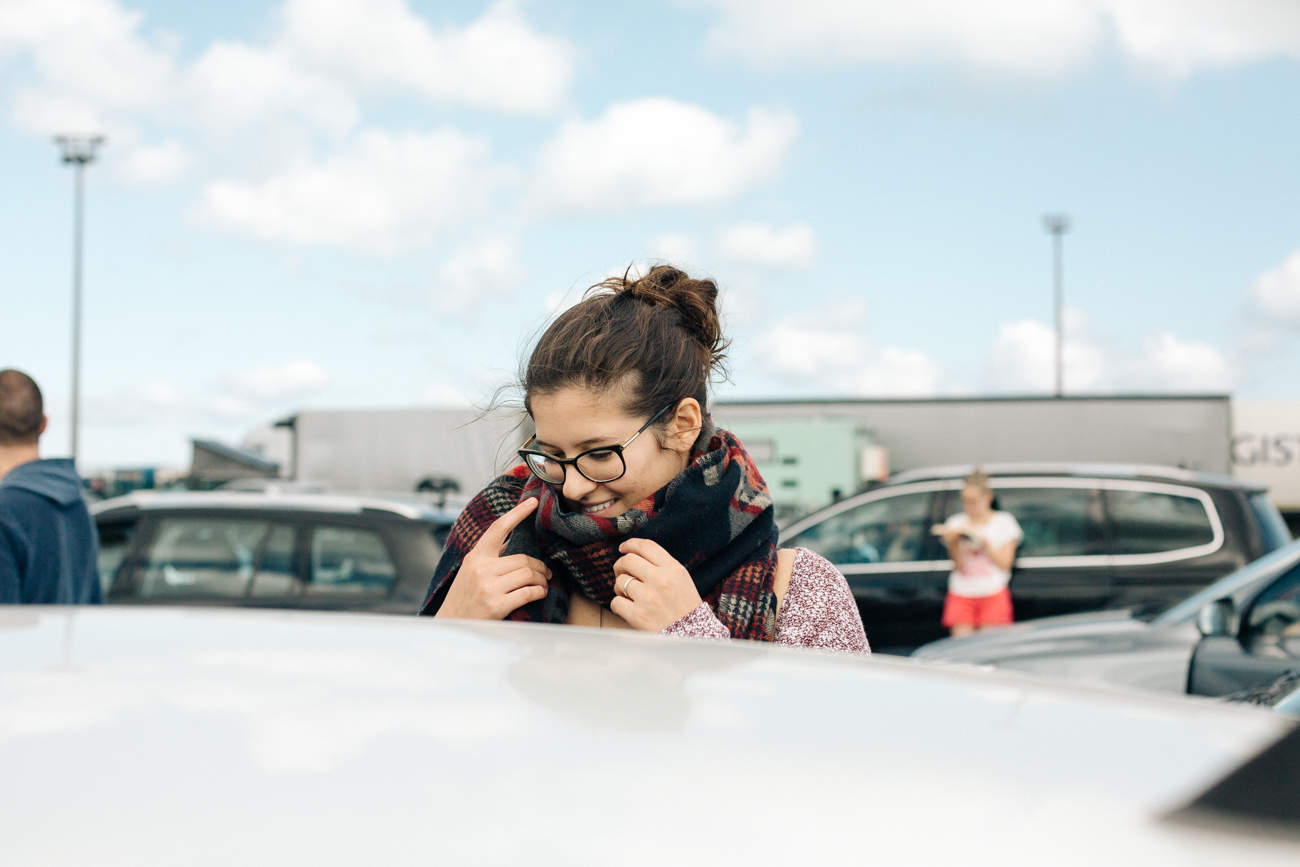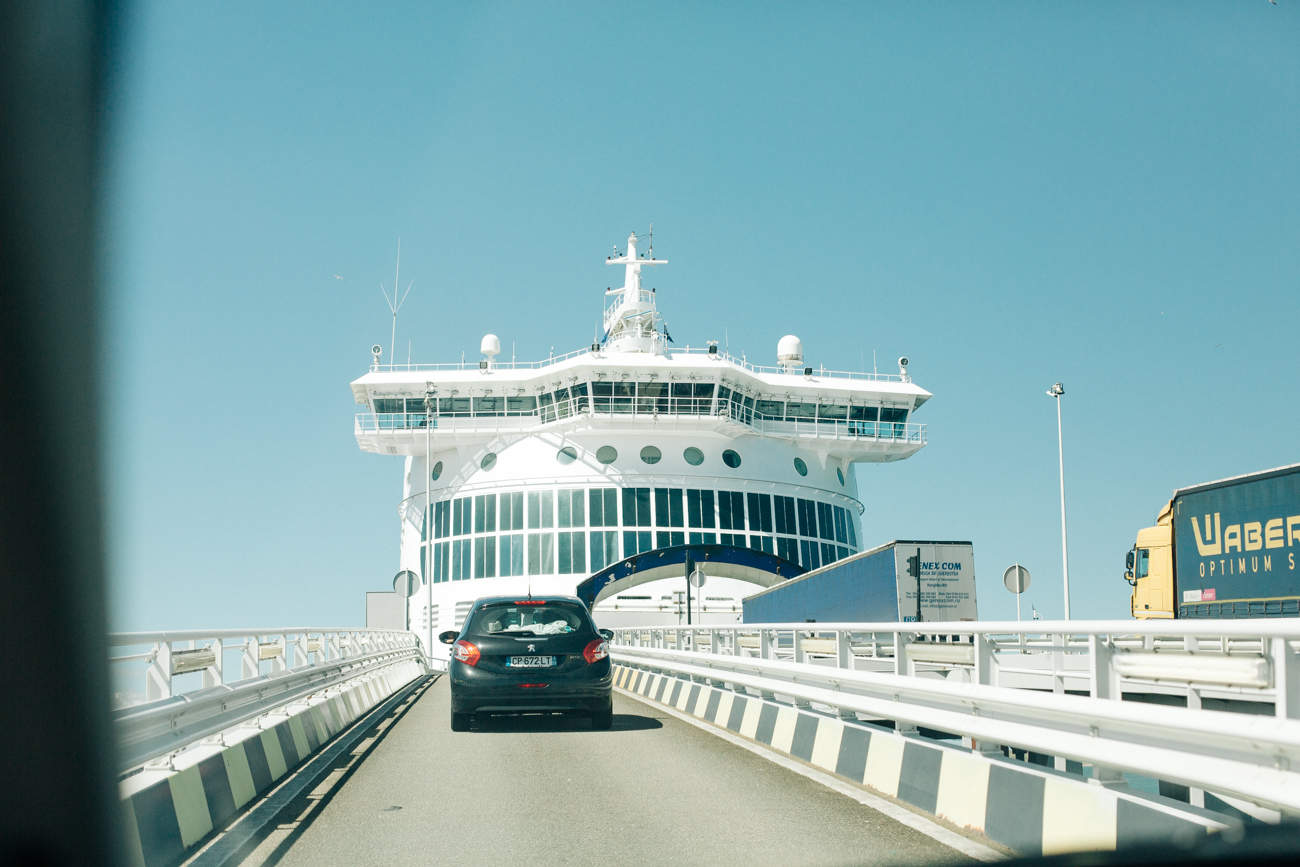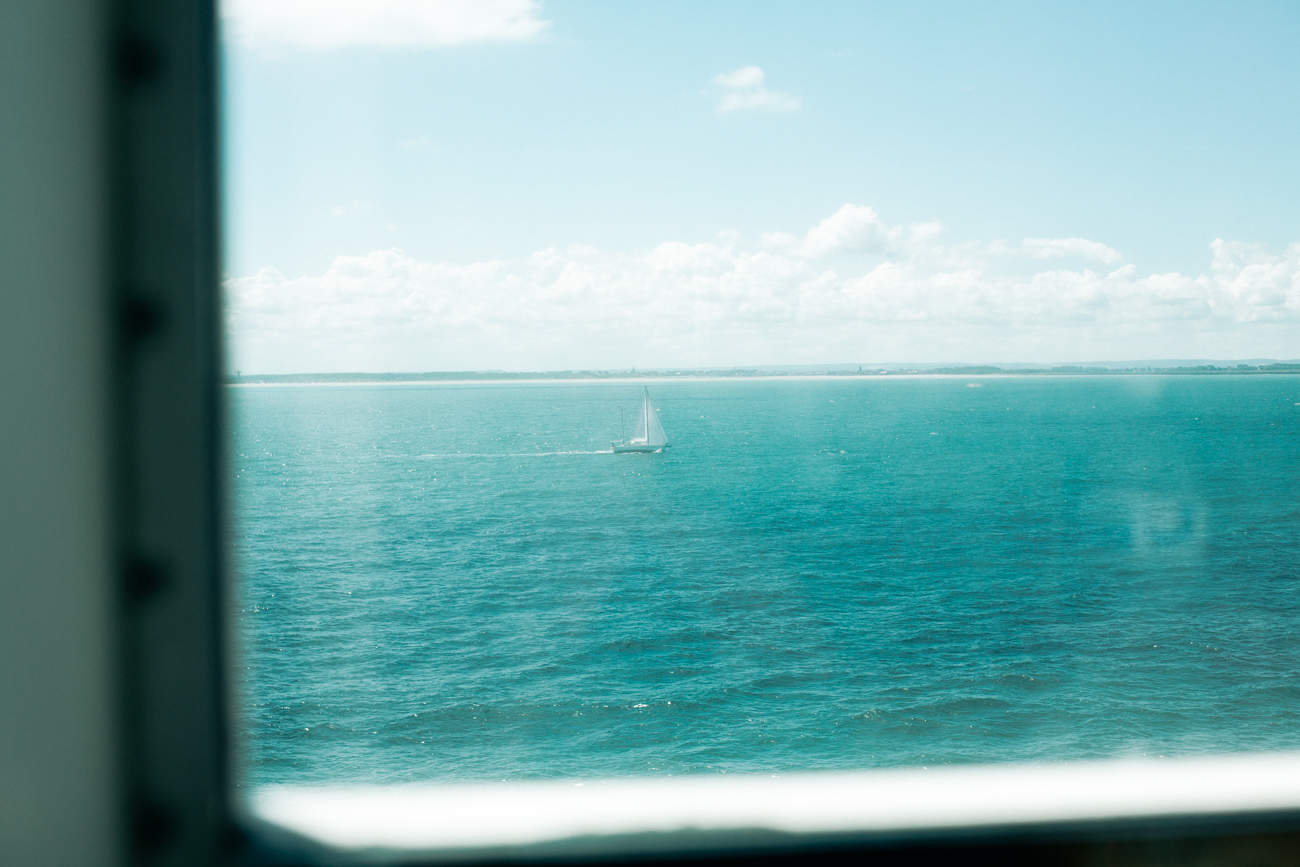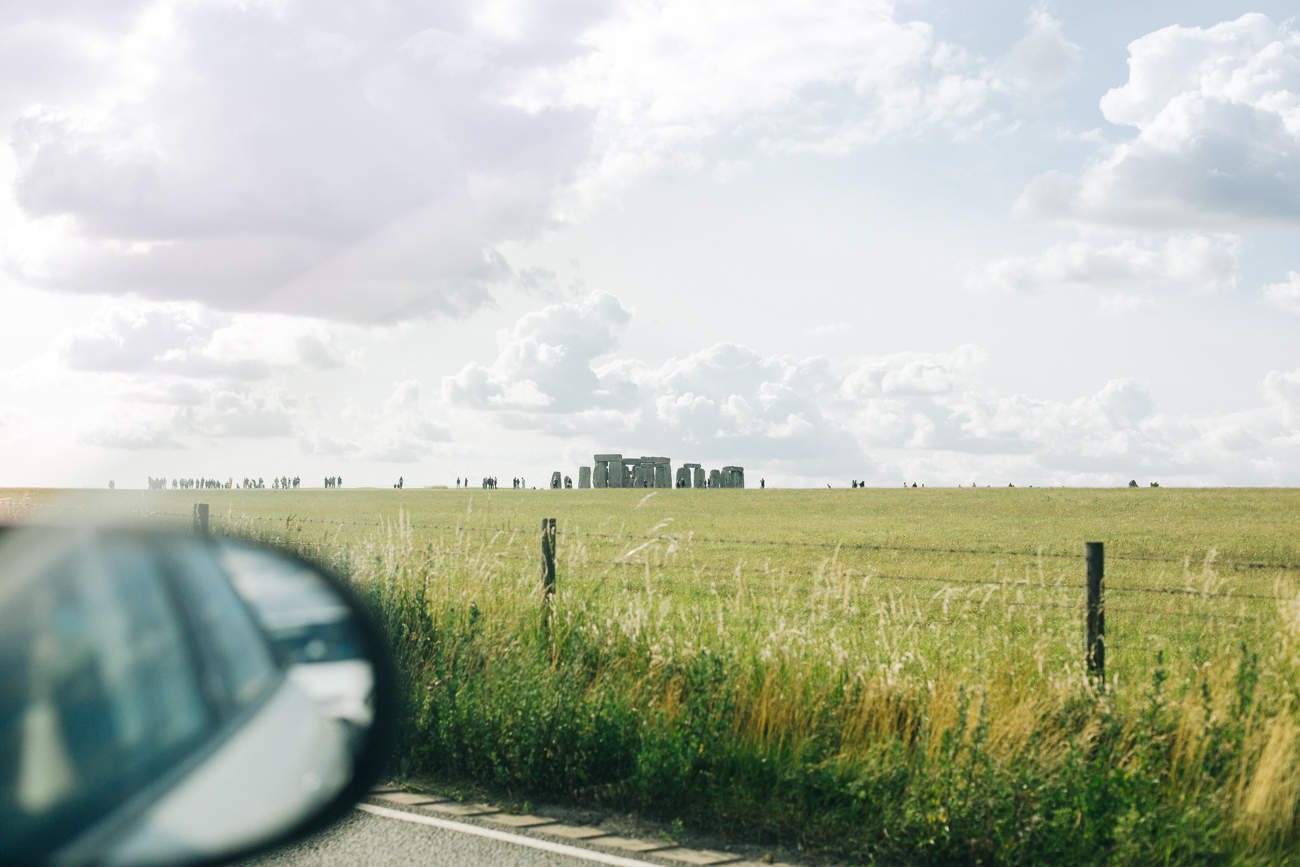 Travelling to the UK by car was a great choice. It didn't necessarily save us any money (compared to flying somewhere), but it certainly is super convenient for this trip, as we are planning to go to different places, and some of those are very remotely placed on the map… like our first stay here in Somerset!
On our way here, we even drove by the historic Stone Henge. We had totally not expected to see it or be anywhere near it, honestly, we didn't even know where it was located. But then there it was, in all its mystical majesty, in the middle of a field near which we "accidentally" passed by. Maybe it was just a sign, just something to prepare us to what more we were about to witness.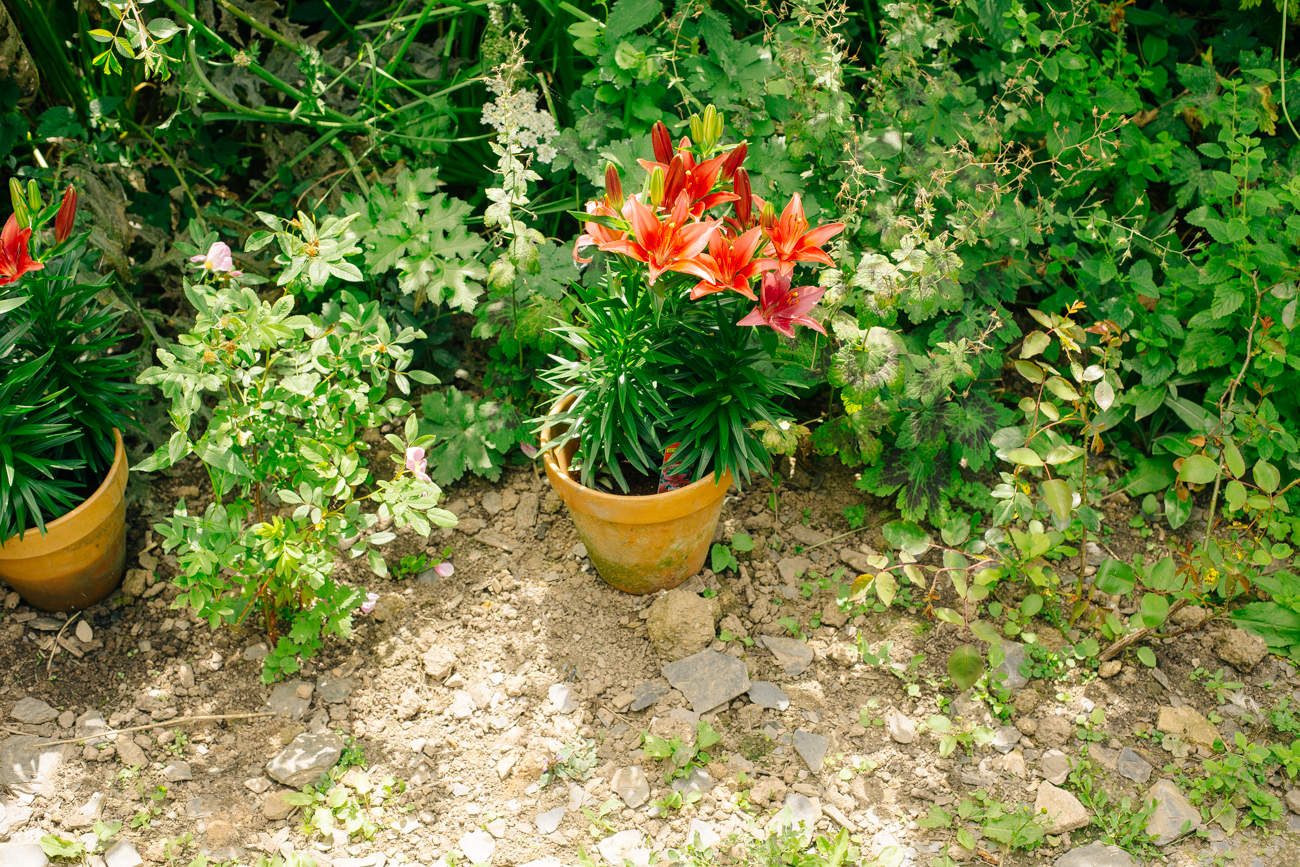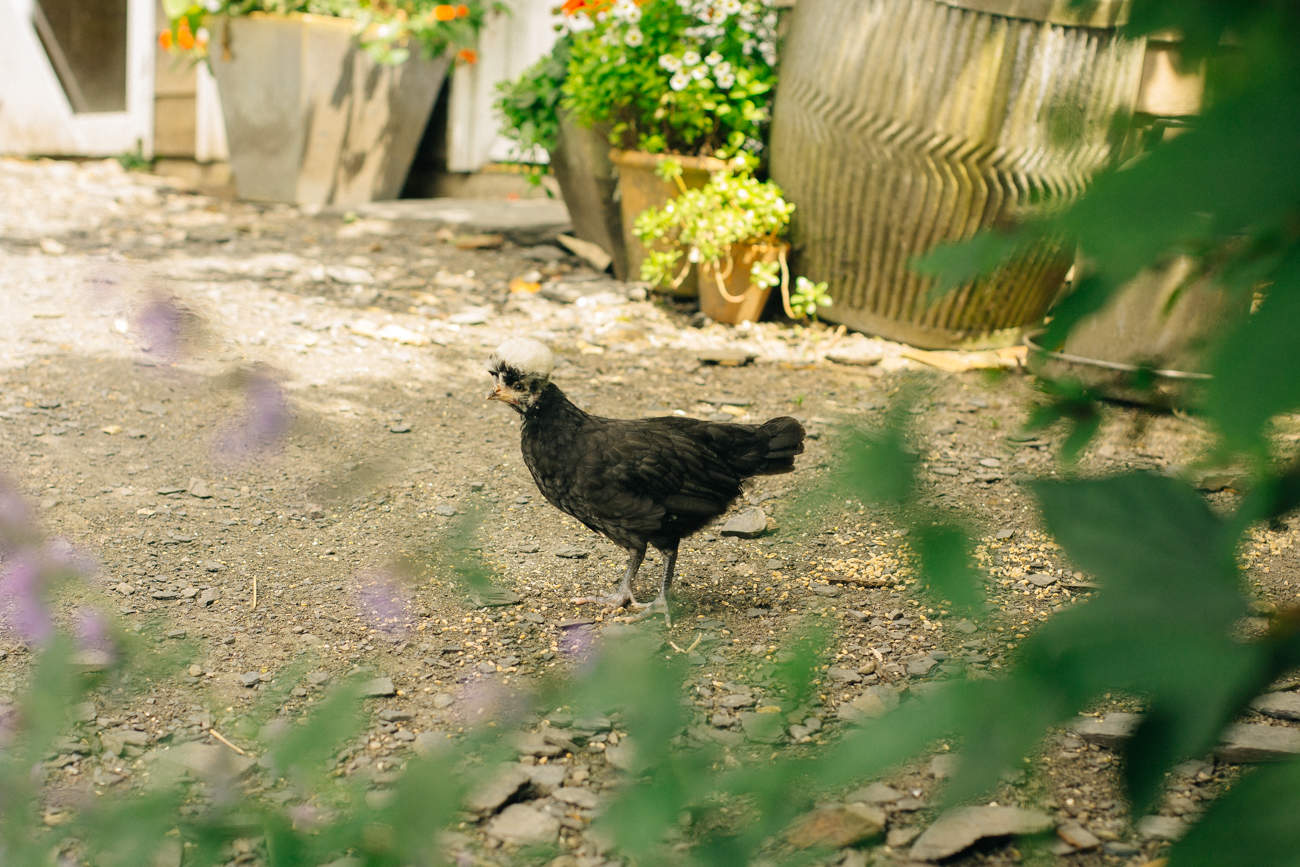 We were aware that the place which we had booked to stay in was going to be something out of the ordinary. A 70's caravan in the middle of a nature and in the plot of a sourdough bakery.
Well, the moment when we finally arrived there is something that I will never, ever, forget. It really felt like a fairy tale.
Our hosts Katie & Gordon have purchased this property to live in and have turned it into the perfect homestead which they built mostly from scratch, using recycled materials. From a self-built shed in their garden, just above the main house, they run Tracebridge Sourdough which is their own bakery. Apart from that, they grow their own vegetables (which they turn into many delicious preserves), and they run workshops about making bread and fermenting food. The garden is filled with a variety of ornamental and edible plants to make the best bouquets or seasonings. The air often has a rustic smell of burning wood coming from the bread oven. The birds are chirping while pheasants and chickens are running around freely, and their collie Bessie is never too far to keep an eye on what's going on…
Although we had no idea what to expect, it's safe to say that we were completely in our element from the moment we stepped foot in this beautiful oasis and into Gordon & Katie's world.
On fridays, they run a communal pizza night, during which they make delicious sourdough pizza. Of course, we had to try it! It was the best pizza I've ever had in my life, and the ambiance was really something else. There were so many people who came and gathered there, sitting all over the garden having a good time, and there was even a band playing music. It was one of the most authentic ambiances ever. These people definitely know how to live!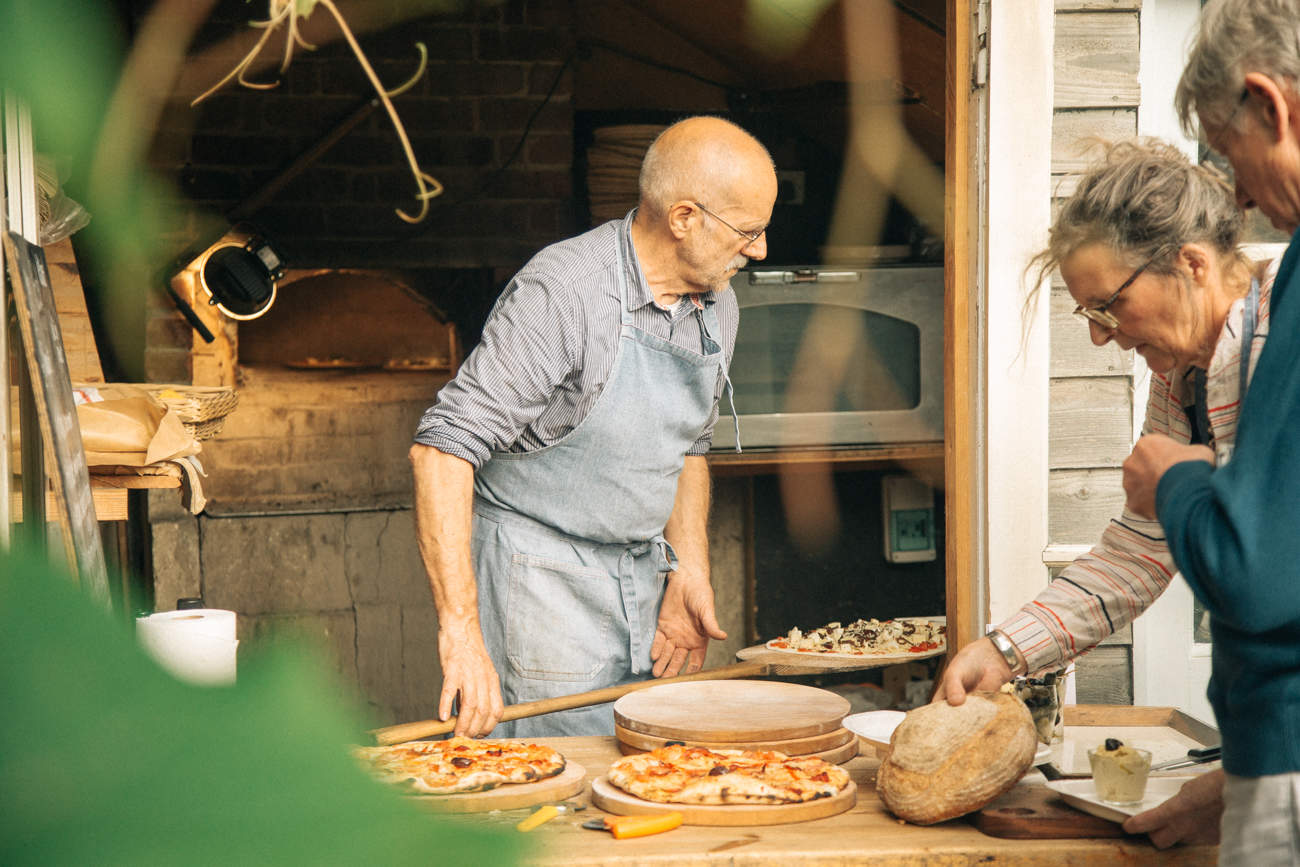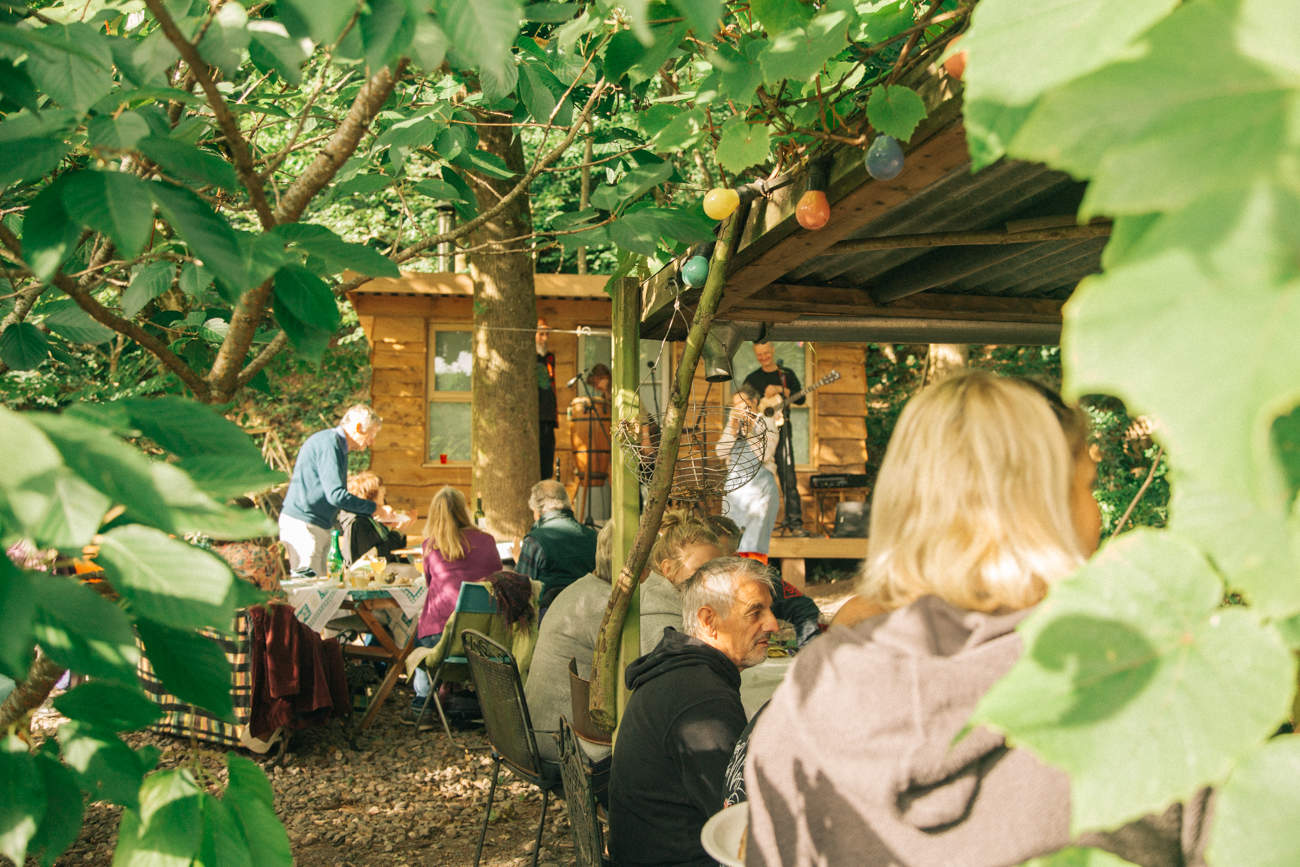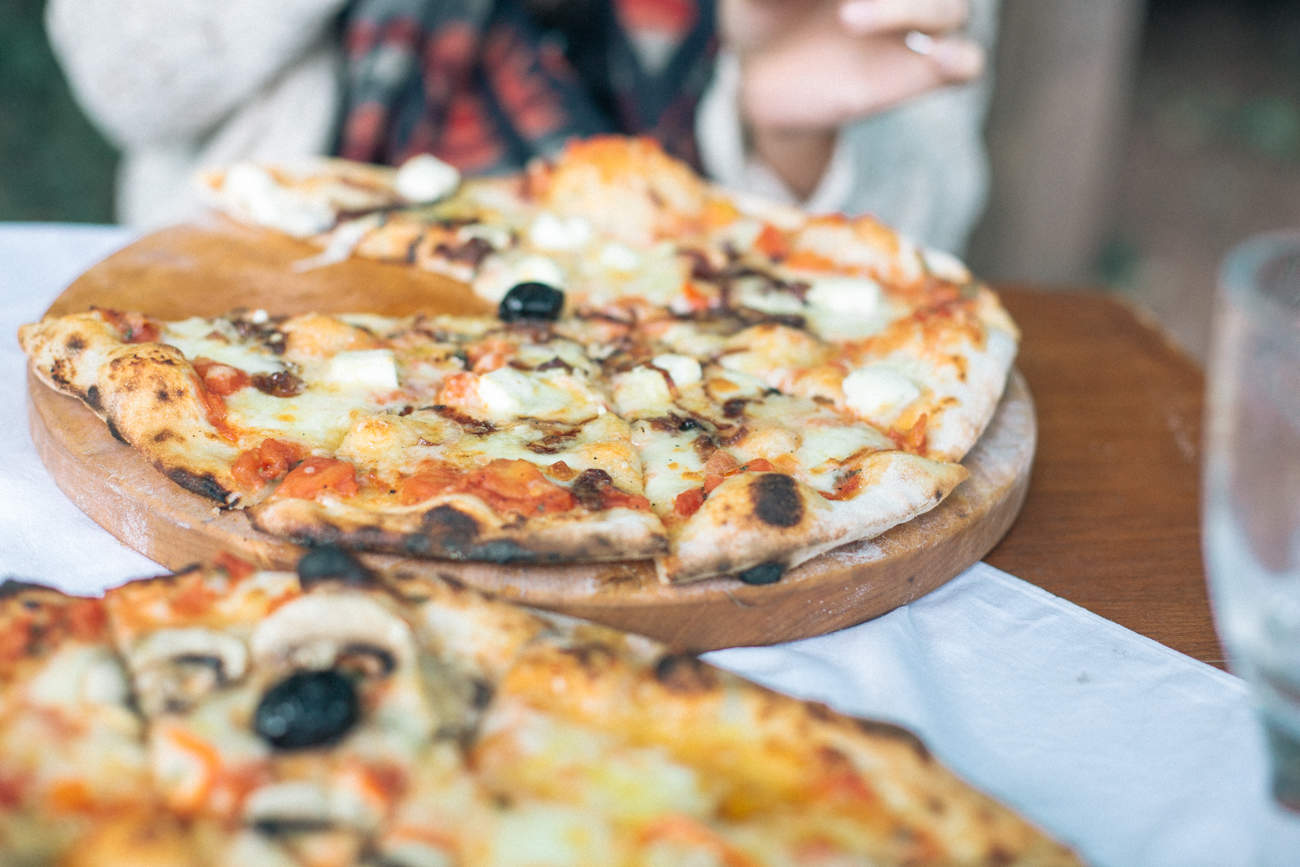 The caravan in which we are sleeping in is so much cozier than I thought. I had never tried staying in a caravan before, so this was completely new to me and I had no idea what to expect, especially not for such a long stay! To my surprise, I fell in love with it. Although it's free of electricity, it just has everything we need for a good night's sleep. The reward, though, is when we wake up in the morning and step out in the middle of nature. I can't get over how incredible and liberating that feels.
The weather lately has been really good, so we have often been making campfires right outside of the caravan and doing some pretty good outdoor cooking. Simple foods like vegetables can taste so good when grilled on top of a fire.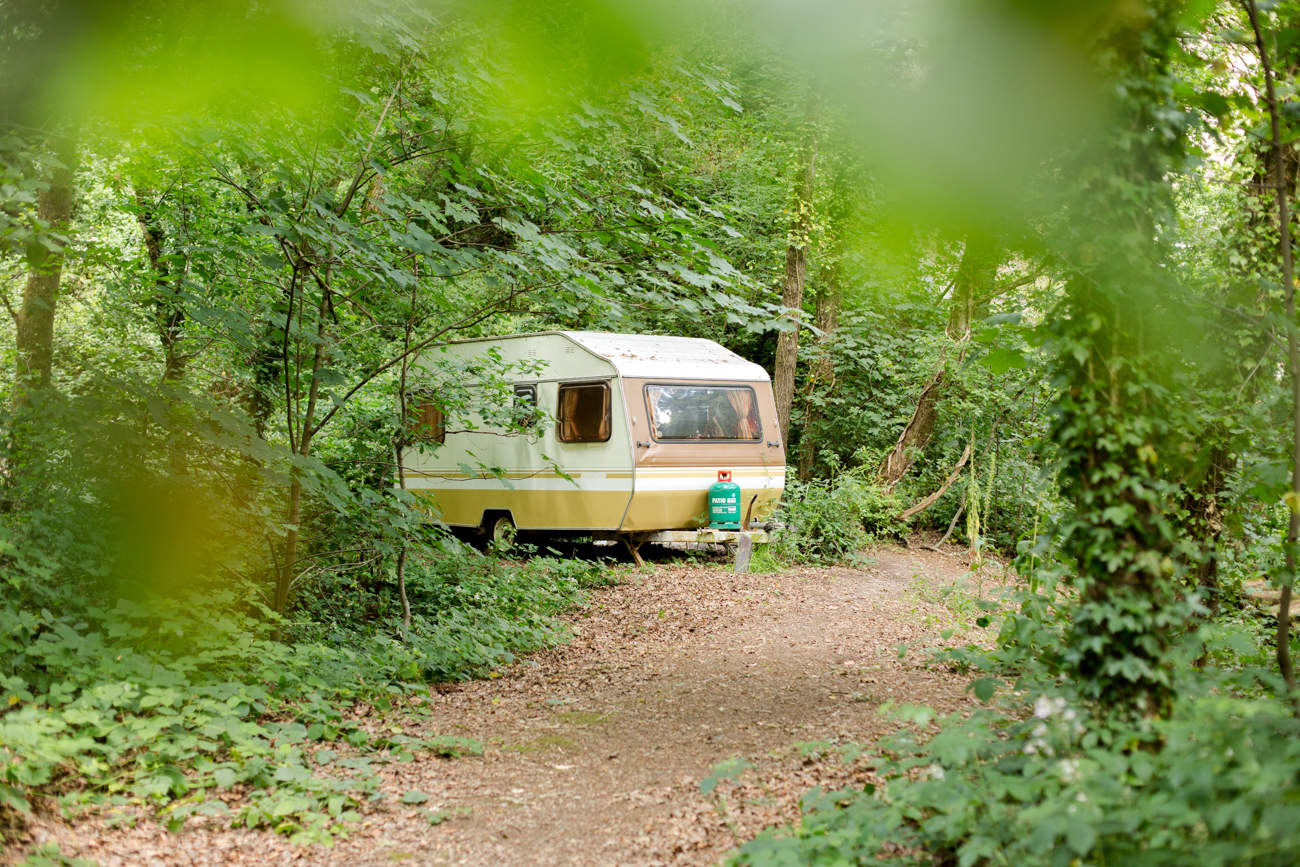 By now, you might be wondering where the hell we actually get our work done, and whether or not we have internet in that caravan!
We don't. But we have access to an awesome place which Gordon & Katie like to call the "paradise room". It's a little house in the property which they have remodeled to be a lovely hideout, where Katie serves delicious breakfast and runs her workshops. We like to use it as our workspace, as it has good internet, beautiful light and a lovely big table to work on for several hours without being distracted, or just do creative shifts. I've been doing plenty of those, as I feel incredibly inspired by the plant life around here, so I've been drawing a lot and even doing some experiments by scanning flower petals (let's see how that turns out…). David has been playing some music during his free time, photographing and filming a lot.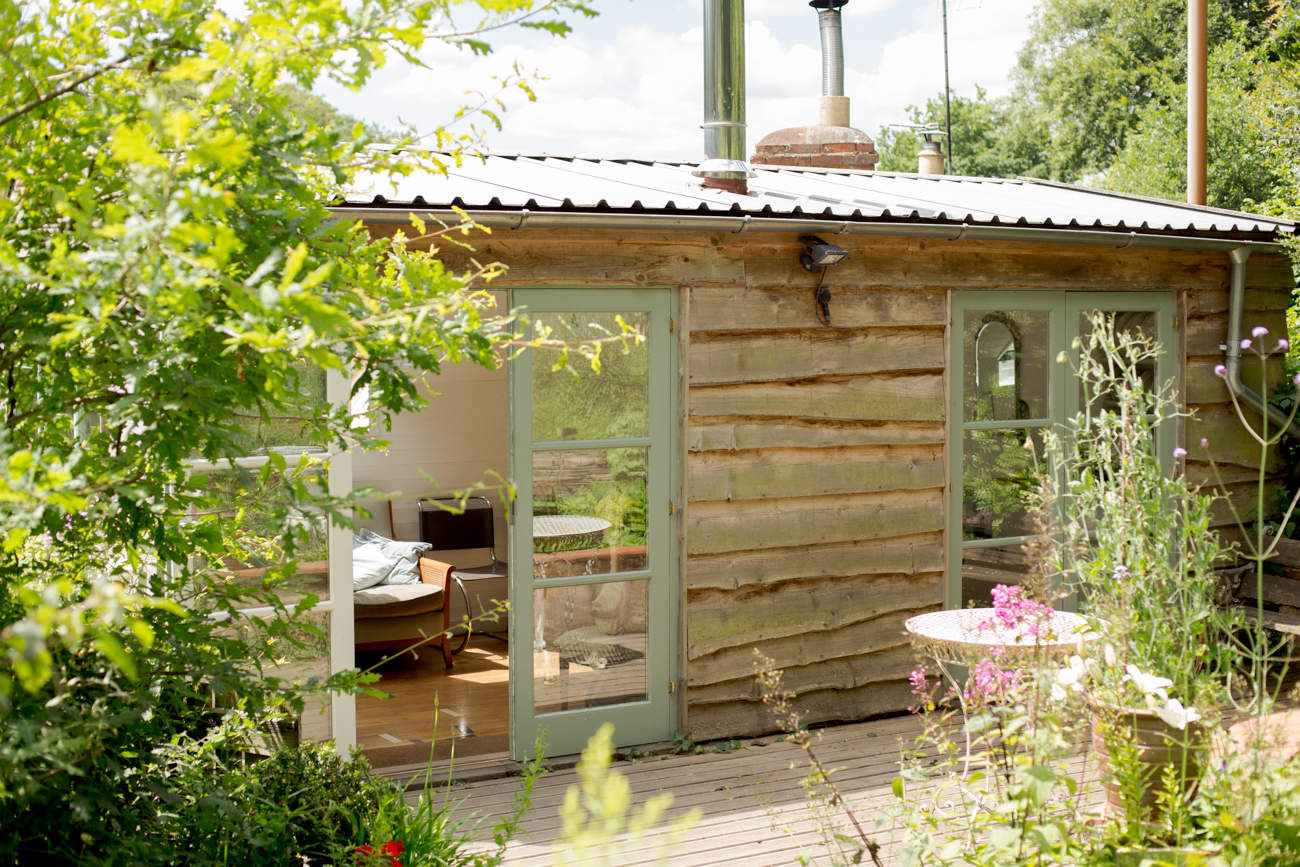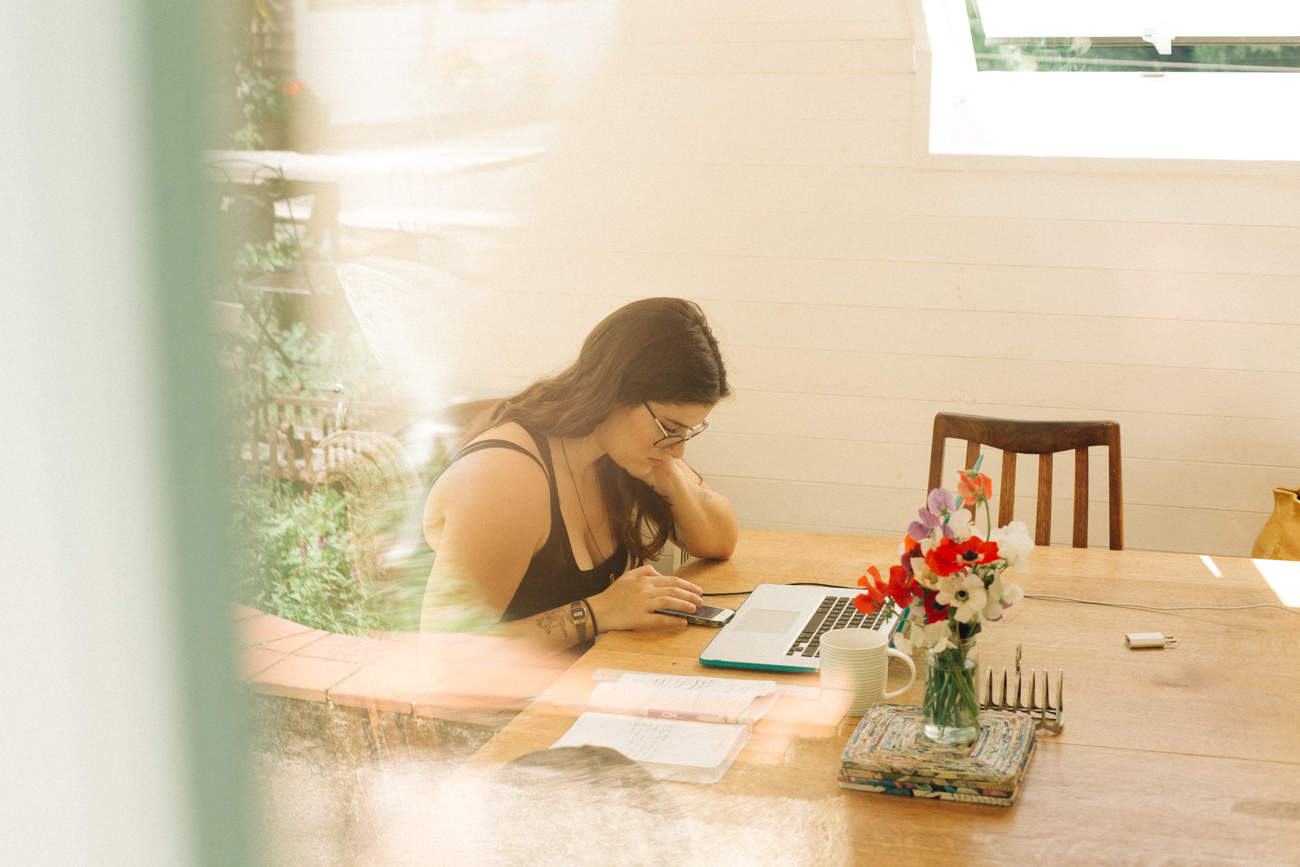 We are utterly in love with this room's brightness and all of the vintage details. Just check out these beautiful jars and this cute reading corner… Sometimes when I don't feel like doing anything creative, I just like to pick up a book from there and read about fermentation or baking, dreaming about having our own homestead like this someday.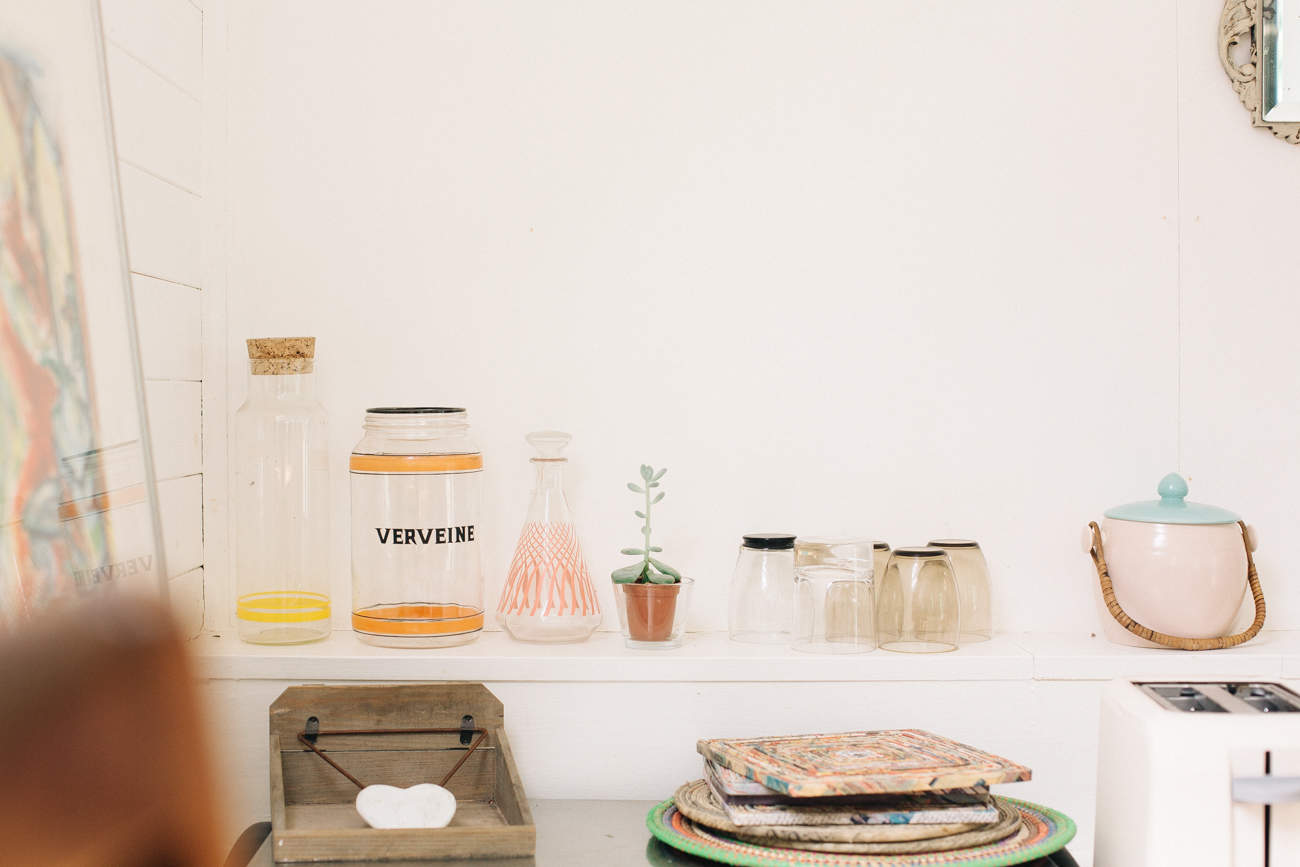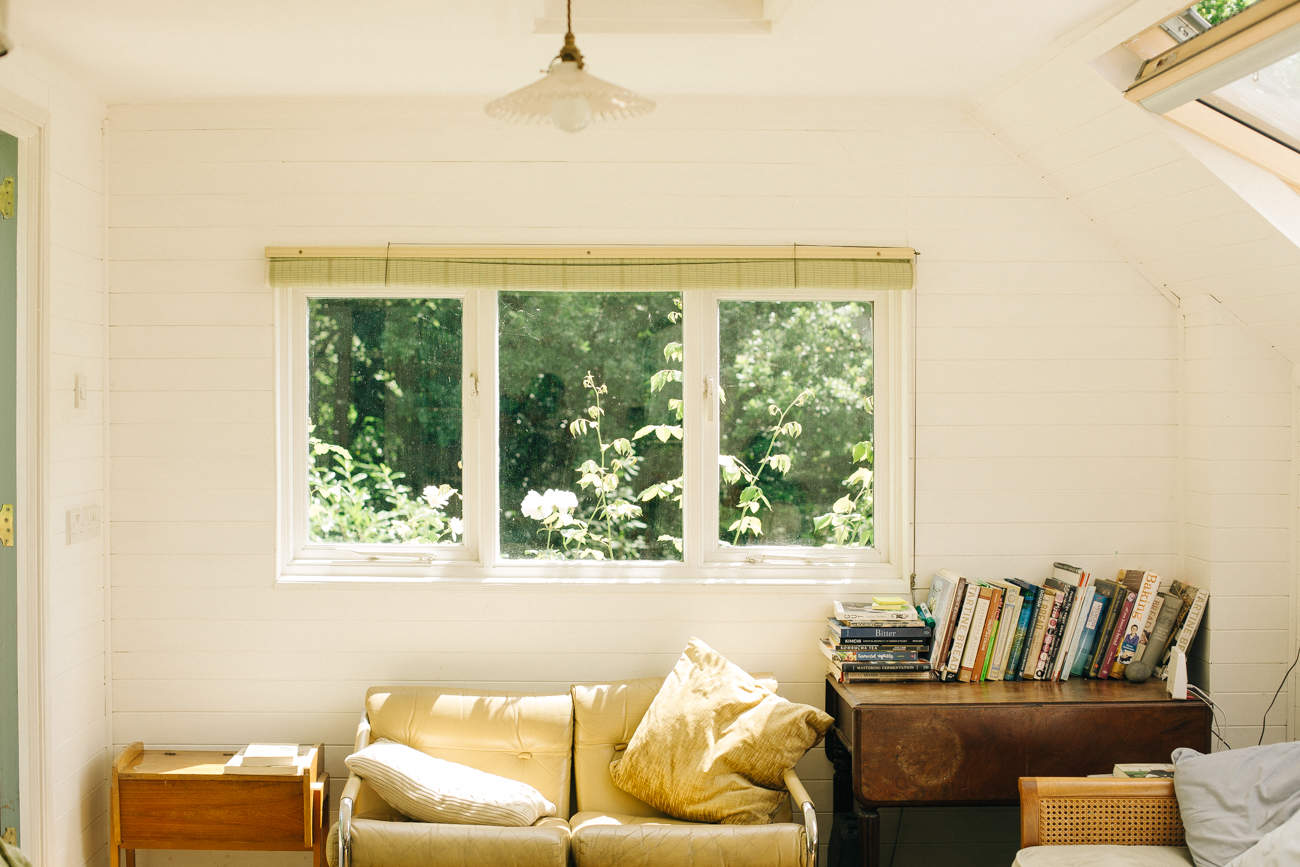 It's been such a good place to be in so far. We've been finding a really great balance and our schedule here usually consists of working in the morning hours, heading out to explore around mid day and then doing personal creative experiments (drawing, filming, coming up with blog post ideas) in the afternoons… I love it. It took me a couple of days to ease of my restlessness that was still there from last week, but right now I feel that this place allows us to just be in the moment and make the best out of it.
We are currently working on some really cool projects such as a branding identity for a wine business, plenty of cool new website designs and some more experimental stuff which I'm excited to tell you more about soon! We have also finished working on a couple of blog designs, such as Leeks & High Heels and By Haleigh, which we have designed from scratch from brand styling to their whole websites of course. I have so much more to say about those, so I will surely do a couple of single posts about them in detail.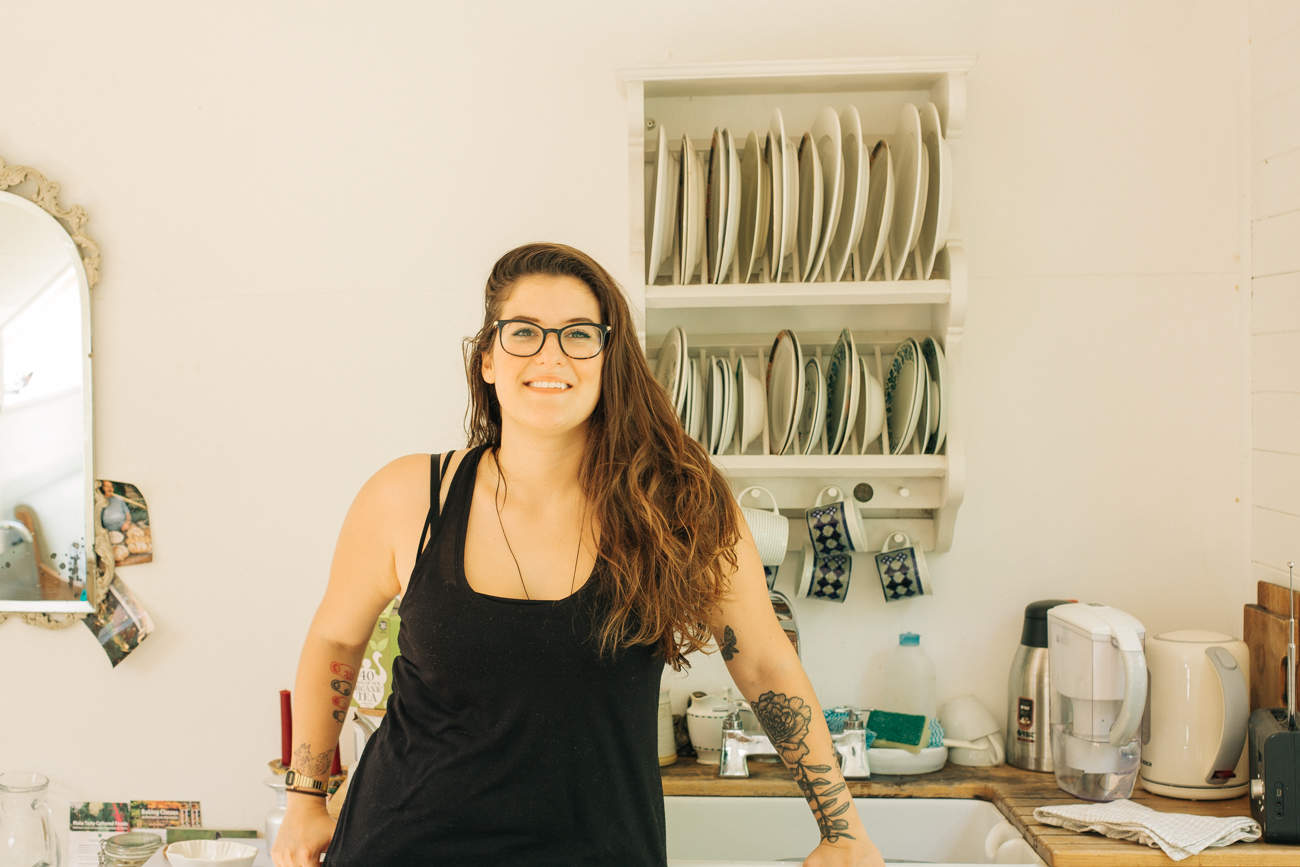 Living nomadically is also about learning on how to put lifestyle first. And that, my friends, is incredibly important, especially in the creative field! What is the point in working long hours if you feel uninspired? The key is to make time for fun explorations and to make your life itself interesting, as that's when inspiration comes. And what is the point of traveling if you can't play the tourist for a little bit? We've witnessed some pretty cool things around here. The other day, we visited an awesome berry farm (where we picked and ate a lot of delicious local strawberries). Yesterday, we marvelled at a 3000-year old tree in Ashbrittle. This morning, we swapped our work shift for a visit & filming at The White Post bakery (held by Katie & Gordon's apprentices), and on the weekend we will be hiking in Exmoor National Park.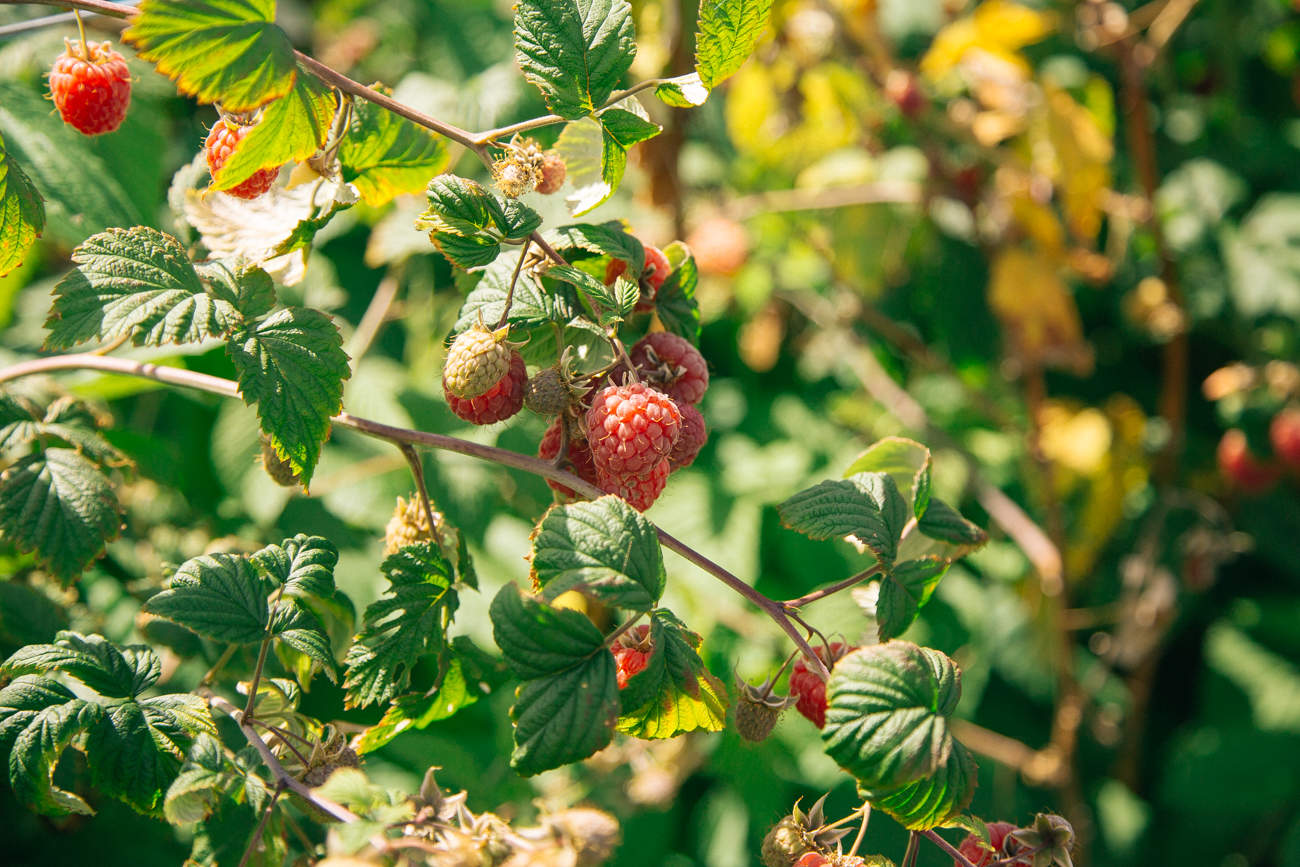 What are you guys up to? What are your future travel plans like?
Oh and by the way: if you're curious about something that we do or have any questions around something in particular (living nomadically, working on creative projects, sustaining work & life balance), please let us know! We are super happy to share our tips with you guys and love to interact with all of you 🙂
Wish you all a lovely weekend!
---