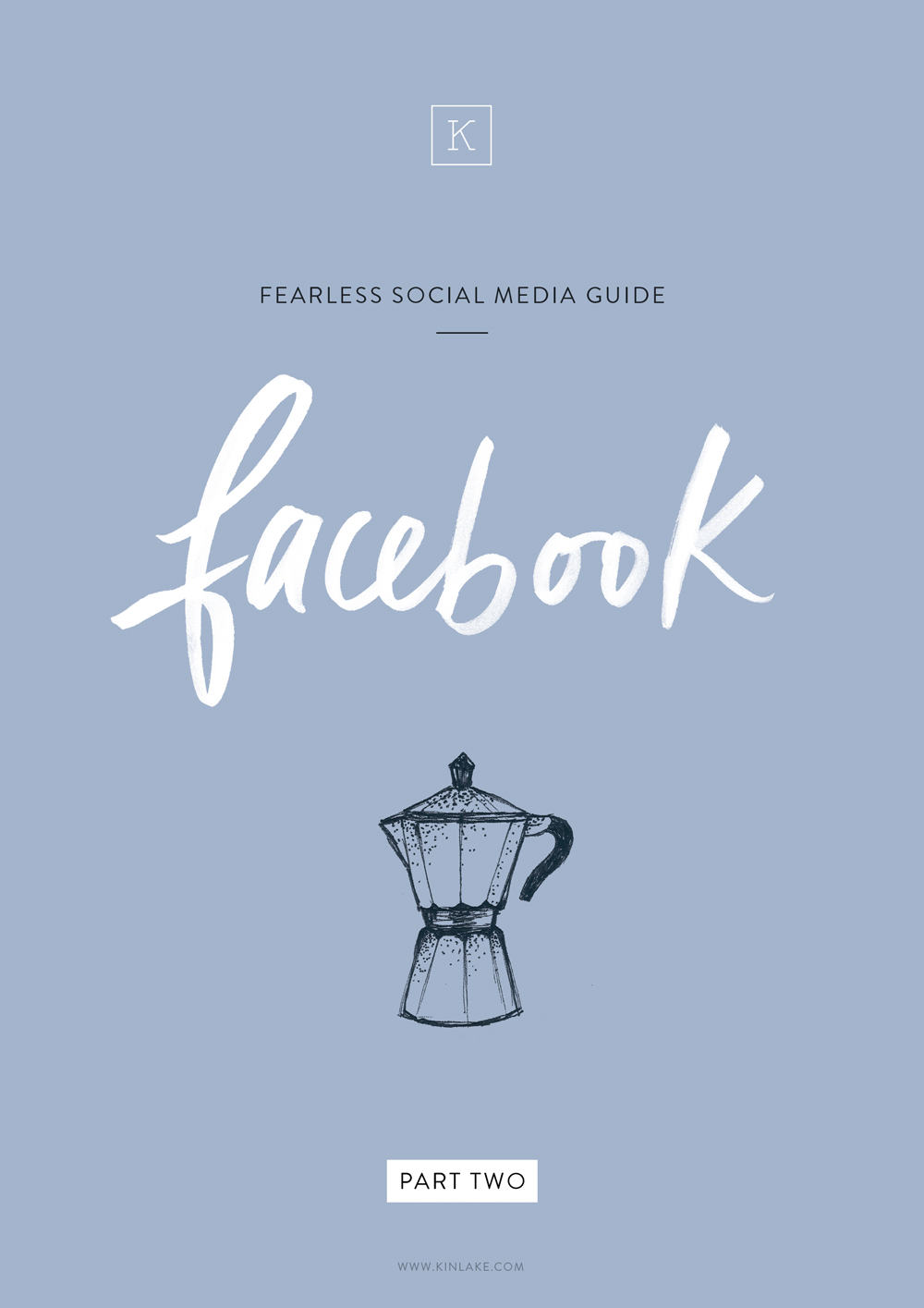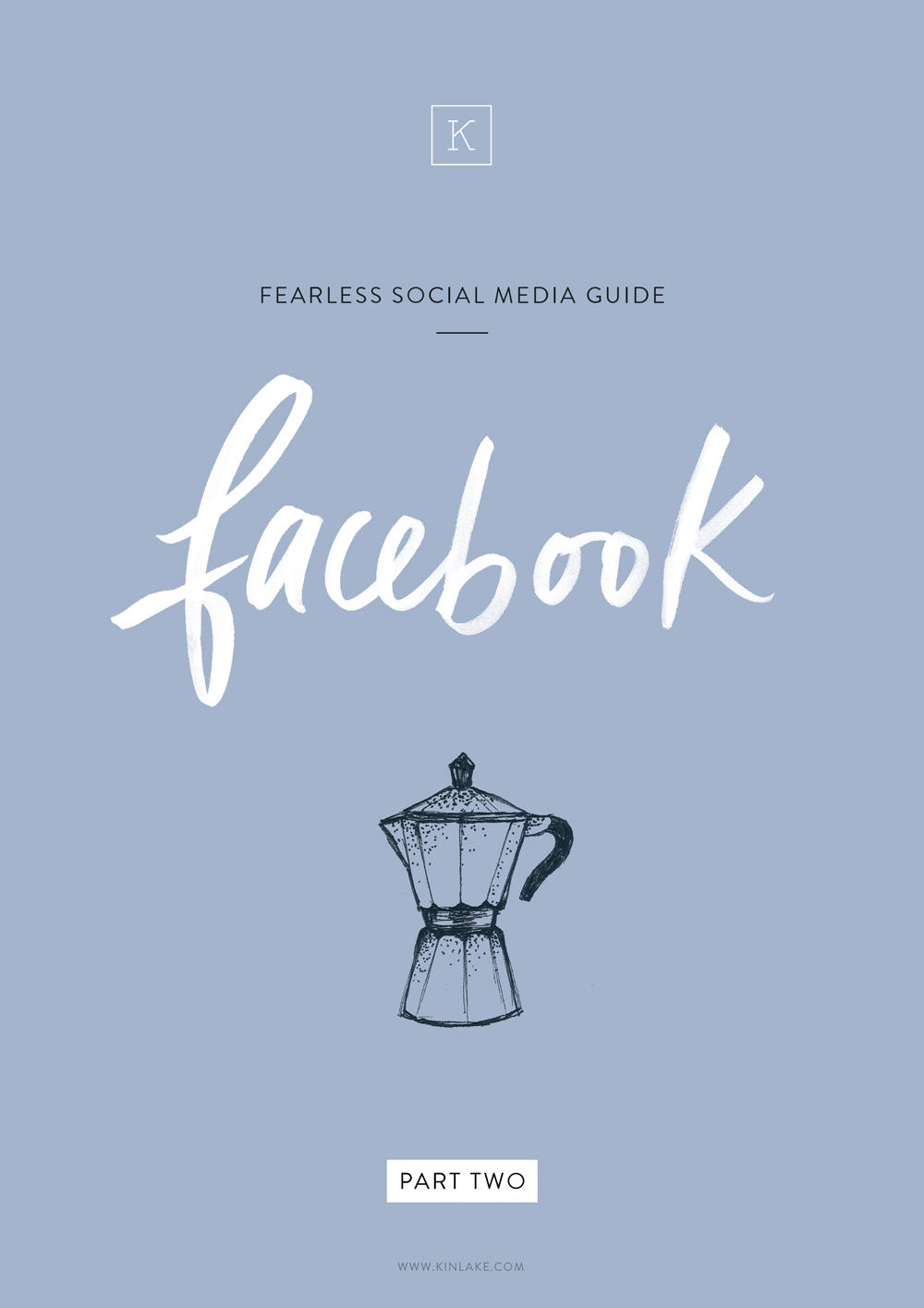 Time to share post n°2 from our Fearless Social Media sequel. So excited about it!
As a continuation to post n°1 about Facebook (which you can check out here if you haven't yet), this one will include some more in-depth tips for those of you who are a little more advanced when it comes to using this social network. Let's continue, shall we?
Post some exclusive content on facebook that you don't post on other social networks
Every social network has it's purpose, doesn't it? If you can give a particular purpose to your facebook page instead of simply making it mirror the activity on your other social networks, then it will feel pretty unique and that will give a good reason for people to follow you there. Of course, you can use your page to re-post some things you've shared elsewhere, but do throw in a couple of exclusive stuff that are not shared on your other social networks from time to time. This will make your facebook page stand out and make your social media approach less repetitive and more well-rounded. Not sure what exclusive stuff to post? Think about how your audience on facebook differs from your audience on other social networks – post things that are relevant to them.
We personally realized that our facebook page gathered more of a local community of people that lived closer to us (contrarily to our instagram account which is connecting us to like-minded people globally), so we started to use it accordingly, posting some things that can interest them in particular! This was where we exclusively posted about our "Open Studio" in our hometown, for example, and where we share creative projects with local clients 🙂
Don't be afraid to post some external links, share the love!
If you don't have anything to post that's directly associated to your personal content, do not worry! Have some links you like, or stuff you think is worth sharing with the community? Just like twitter, facebook is a place that's well-adapted to post some external content, so share the love! If you're a food blogger, feel free to share some links to your favourite recipes from other food blogs, and if you're creative influential, post some links to content that inspires you, that can also inspire your audience. Just always make sure to always use links to the original external content – don't just steal images, that's really bad etiquette. Little extra tip: feel free to also tag (with an "@") the facebook page of the website who's content you're sharing or mentioning – you will get their attention and they might even give you a thumbs up in return.
Try a giveaway.
Liking. Commenting. Sharing. So many things that users can do on facebook! Why not use it as an opportunity to create an action, such as a giveaway? In my opinion, facebook is not the absolute best place to do that, but if you do it right then it can give interesting results. Asking them to share it won't really be the best idea, as you will not be able to see who exactly shared your post (some people have restricted profiles). The best thing to ask to your audience in return for an entry to your giveaway is to like & comment, as it will make your post more engaging. As we mentioned in the last post, more reactions definitely mean more visibility – so think about how to do that creatively and in a fun way!
Get interactive
Facebook is becoming so interactive and fun these days, which is especially perfect if you are an influencer or want to build a community! Two ways to do that: facebook groups & facebook live. Digital nomad couple Gen & Nick from the Great Anomaly are running a podcast about their nomadic life as "couplepreneurs", and to make their presence a bit more interactive, they have created a facebook group where their audience can connect, ask questions, and share tips. I think this idea is awesome – not only does this help them interact with their audience, but also to create a network of like-minded people who can connect with each other! Facebook Live is also an interesting option that you can use alone or in combination with facebook groups. The idea is that you will be broadcasting live and that your audience will be able to view & interact with you in real time. If you are a community-builder like Gen & Nick, you can use it to host live Q&A's or share exclusive tips. If you are a fashion blogger you can use it to share the behind the scenes of fashion shows you are attending. If you are a restaurant or a local shop you can use it to share sneak peeks of some of your latest dishes/products before anybody else knows about them… You get the drift. There are so many ways to be creative with it, so don't be afraid to just give it a try!
Sponsor it!
Wanna advertise something or boost the visibility of a new product that you just launched & posted? Did you know that for a tiny fraction of a classic advertising budget (say, the money that a magazine ad would cost), you can get SO much more out of using your facebook page as an advertising channel? Yep. So don't be afraid to put a little budget in there, which is especially interesting if you have products and run an online business. Experiment with "boosting" different posts or your page itself, as well as targeting different types of audience, and see what works for you! If you found a way that works for you, then you can get amazing results for less than the cost of a frappuccino.
So what do you think? Got any burning questions you want to ask, or think I forgot anything so far? Let me know in the comments!
If you are a beginner and these tips intimidated you a bit, feel free to check post n°1 which contains more of the basics. Post n°1 + n°2 together will definitely help you create a good base for boosting your facebook activity!
And if you feel like you want the extra push with your social media by using a custom strategy to begin with, just feel free to email us at hello@kinlake.com – we do offer one-on-one social media consulting to help you kick ass 🙂
Wondering what's coming up next on the "Fearless Social Media" post series? I will be talking about instagram! It's an awesome tool for those of us who are visual junkies – it has helped us connect with so many like-minded creatives, even some brands that we collaborated with! Stay tuned…
---