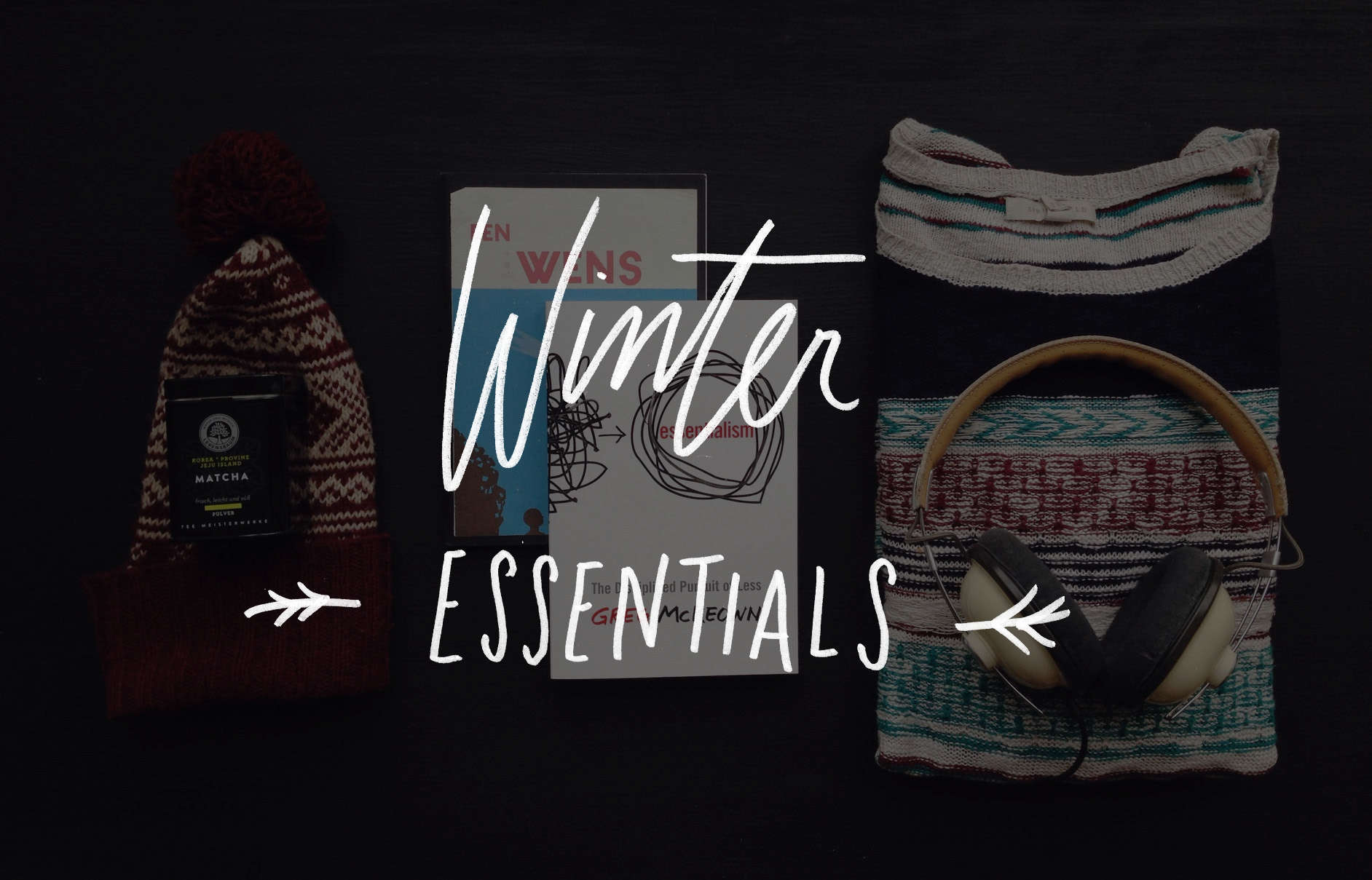 It's friday, and it's our very last "workday" of the year. That feels crazy!
We are currently sending out a little Christmas surprise to our clients, then we will be wrapping up the very last things on our to-do list, and later we'll start the weekend with a nice, hearty truffle cheese fondue (I don't mean to brag, but my dad makes the best one!) & wine to get right into a festive mode.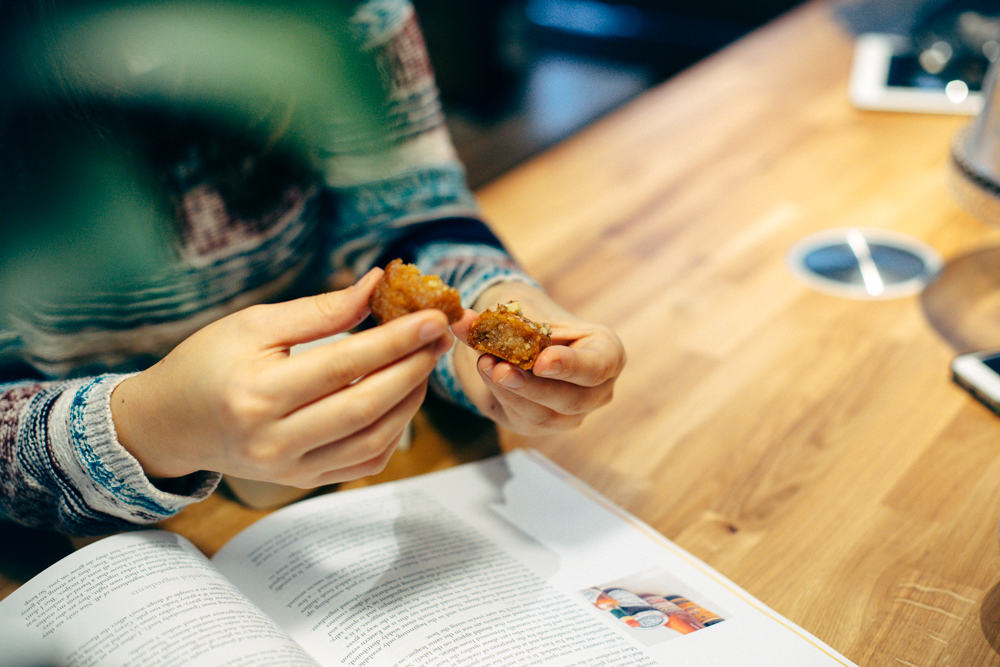 From tomorrow on, we'll be officially on a well-deserved Christmas break, and on sunday we will be jumping into our car and driving to Switzerland (did I tell you we have booked a little hut in the mountains?). We have officially booked our getaway for one week, but I'm pretty sure we'll end up staying more. I'm craving a proper roadtrip and seeing new things, so I guess we'll be needing some extra time to wander around and explore!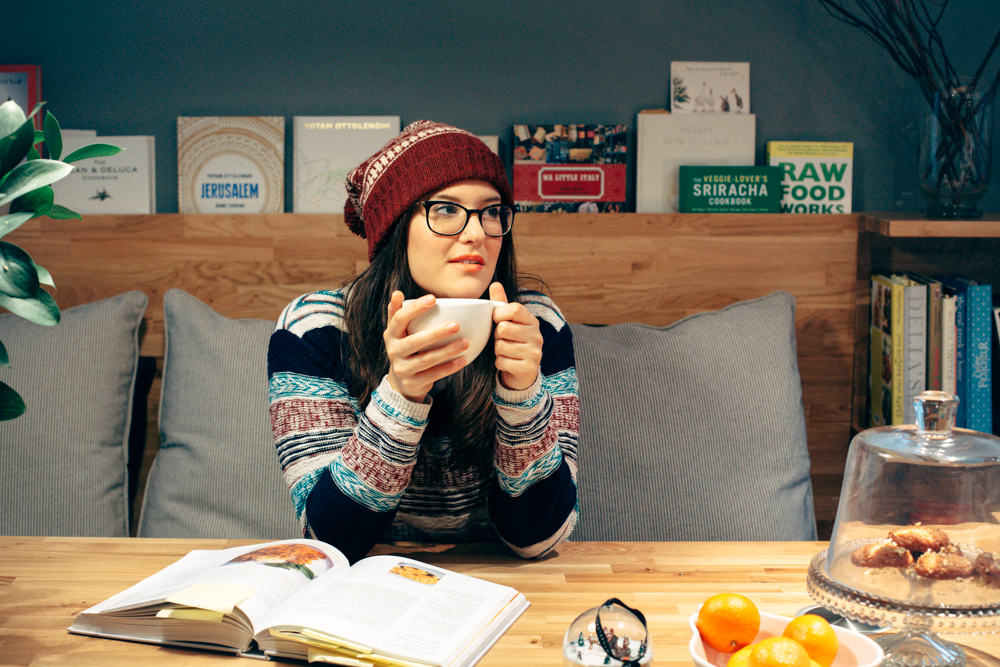 I am starting to think of what to pack and getting very very excited about it all. Of course, as usual, there are some things that are an absolute "must" on a packing list: The must haves. The "I can't go without you" things. The essentials. Call-it-watcha-want.
Here are my essentials for this upcoming winter vacation!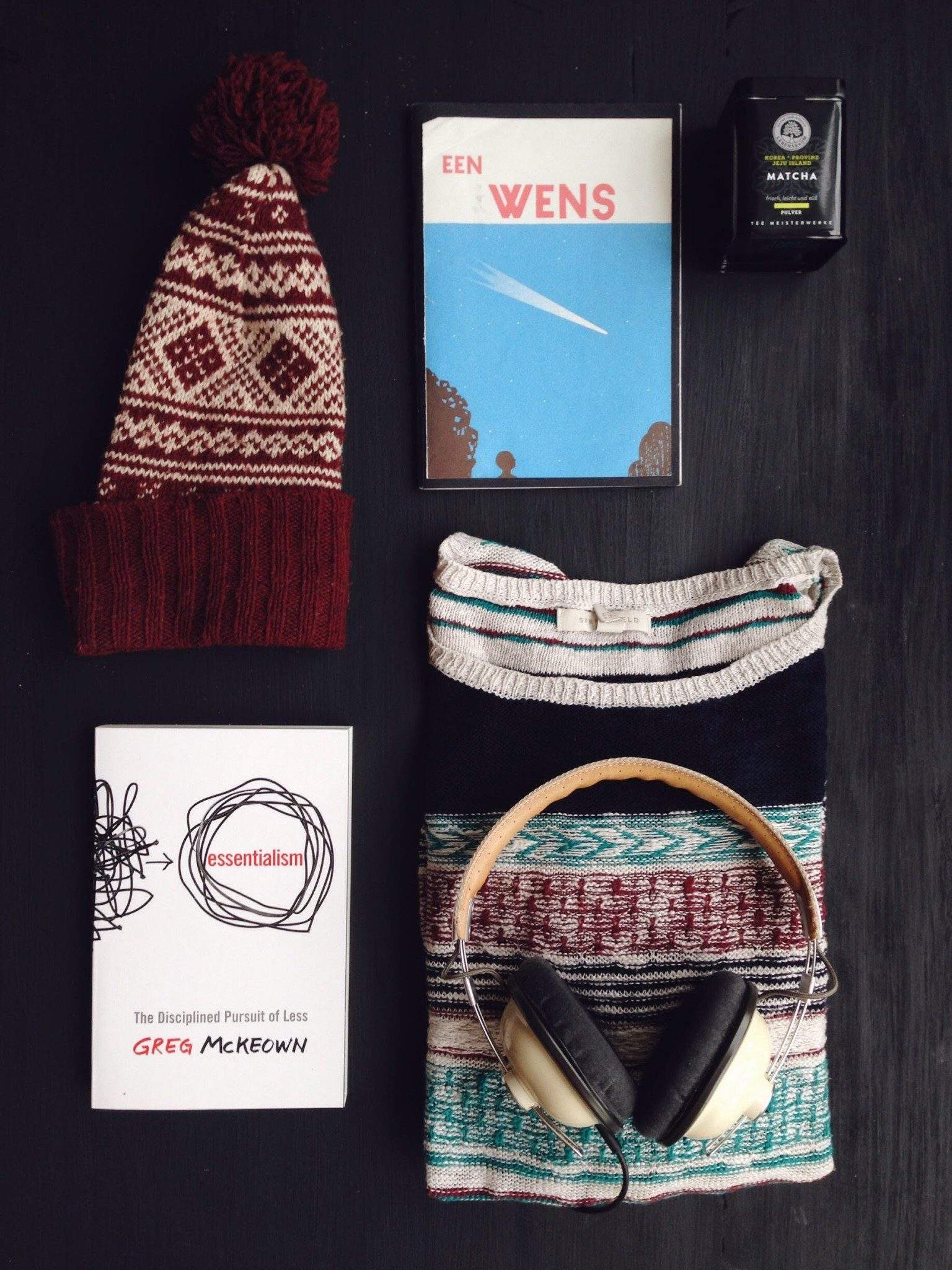 CHUNKY SWEATER
This is my absolute favourite "cozy time" sweater. It feels soft on the skin, not itchy, and warms perfectly. For some reason, it also has a Christmas feel to it. I can definitely see myself wearing it from outdoor hiking to indoor chilling (& sleeping), 24 hours a day.
GREEN TEA
My little wellness friend. Green tea has a chockfull of antioxidants and helps to aid digestion by alkalizing the body. You always need to have something like this around when you're trying to balance out some not-so-healthy habits that are prone to happen on the holidays. Besides, it's an excellent thing to drink in the morning, as it contains caffeine. I personally love powdered matcha: it's x4 times more potent than regular green tea, and you can just mix it with water of any temperature, so it's great to take with you on the go. I still don't have the little mixing brush to go with it, so mine always gets a little clumped, but I still love the flavour.
HEADPHONES
For listening to music while hiking, or listening to a meditation, podcast or audiobook while lounging on the couch. Headphones can help you when you just need to be in your little bubble for a bit. Mine are from Panasonic but they're so old already, their cushioning is all torn up, their running cable is all destroyed, but I love their design and I would never decided to toss them.
A GOOD READ
Here's something I love to do before every single holiday: prepare a reading list, and order a nice pack of books. When they're not recent, I even try to get them second-hand, as they're so much cheaper. One of the books in my bags this year: "Essentialism" by Greg McKeown. A book all about simple living and applying minimalism in day to day life, which has been interesting me a lot lately. I'll let you know how it was when I've devoured it!
NOTEBOOK
Scribble. Write. List. Draw. Underline. I have to! Especially during a holiday, I can get so many ideas and thoughts that I must record and write down. So a notebook is my best friend. For me, it's also an ideal tool to do quick illustrations or hand lettering that I need for the blog or for a project. I simply draw them in, use my phone to scan them out, and then off they go to "digitizing" on my laptop. Boom: content creation on the go!
BEANIE
No winter vacation list would be complete without my one and only beanie. I'm a simple person when it comes to clothing and accessories. If I own ONE beanie, I'm not going to need to get another one. Yes, I have seen some nice ones, but I generally don't have a tendency to hoard stuff and I'm actually very proud about that. This is exactly why this one beanie is just so meaningful to me. I have been faithful to it for so long, and I let it be such a big part of my life. It has followed me in every cold-weather trip since the past 7 years, but I've also worn it in the middle of spring, just because I feel so comfortable in it (and there's no better way to banish "bad hair day"). Yes, even if it actually has a Christmas look and a pom pom at the tip, I would still wear it outside of christmas. True love, baby. This doesn't happen when you "collect" stuff, so keep that in mind next time you get into an evil shopping mode!
What are YOUR Christmas essentials?
I wish you all a very lovely weekend and a heartwarming start into winter vacation mode!
---