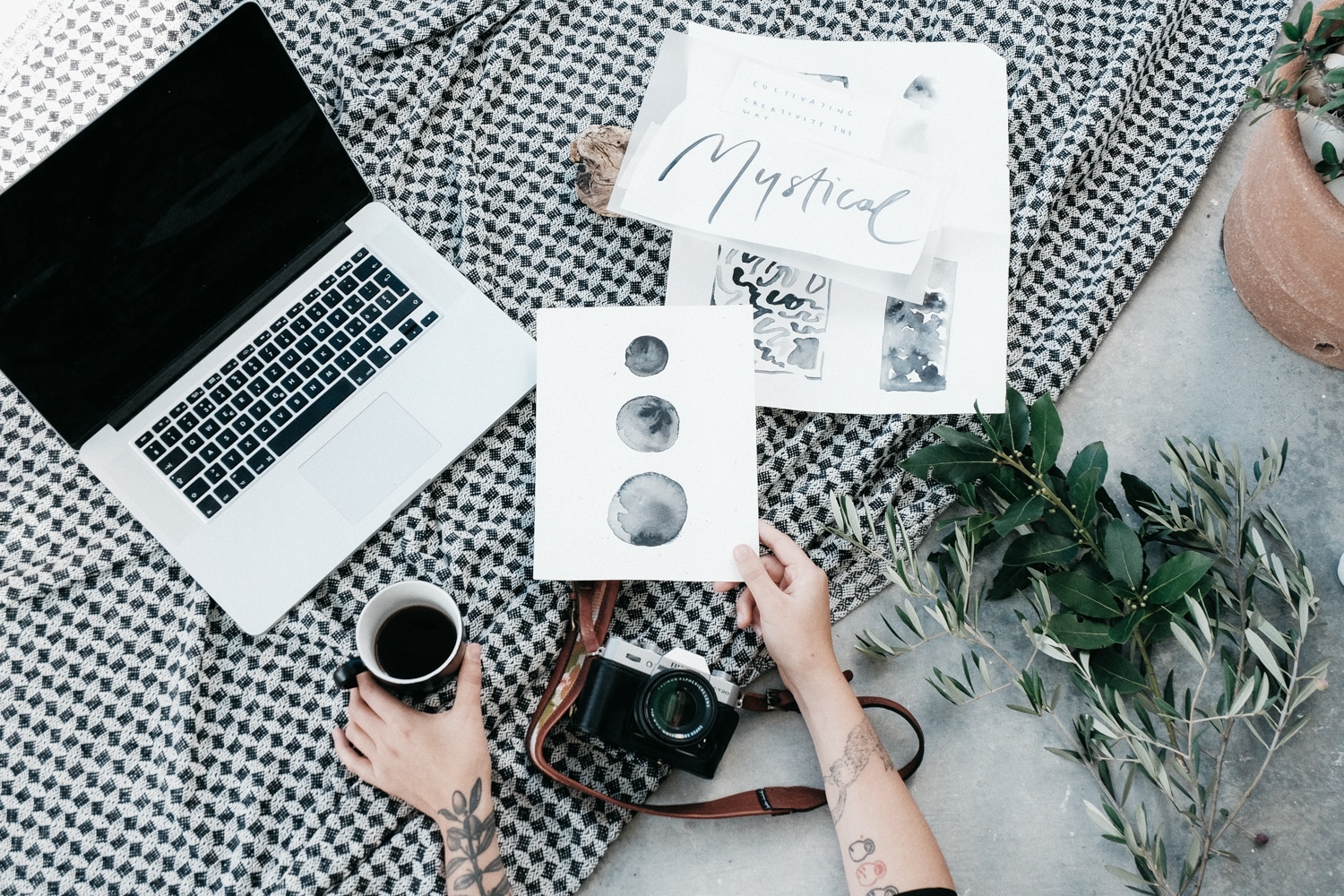 Being your own boss is hard, we all know that. Not just because it takes a lot of hard work, but because it takes quite some confidence to actually "validate" that work. To feel like it is actually worth something, or making any difference at all. And sometimes, you don't quite realize how far you've come until someone else …points it out for you.
The other day, we got some exciting news – as we were told that we won an award for the best lifestyle blog in Luxembourg. I never thought that we'd ever win an award – be it a Design award, a Blog award or whichever award. This is something that is so surreal to me! And although this is something that we feel extremely grateful about, I must say that at first we remained quite humble about it, almost completely in denial. Here is what we were telling ourselves: "Oh come on, it's a small country, there were not that many people competing, it's not like we are doing anything amazing anyway – there are so many people worldwide that are better and way more talented, this doesn't mean anything". It doesn't mean… anything. We paused and pondered upon that – and then it just struck us.
In the midst of constantly, incessantly comparing ourselves to better others, we have lost touch with how far we've come in our own path, and how much we have worked to get where we are. It's now been about three years since we became a creative duo and formed Kinlake – so many things have changed since we first started out! Yet we choose to deny it, ever so slightly, because "we can do better". Sure. It's a great motivation to keep going forward, isn't it? And many of us choose to respond this way, having a hard time to accept compliments. But wait a second, where's the fun in that? Where is the self-love? When then, can we feel like we are worth something?
I'm happy we realized it sooner than later, as I know we are not alone in this somewhat counterproductive ambition cycle, especially as self-employed creatives. Many of us suffer with this in a way or another, but thankfully, all it takes is a simple shift.
How about instead of comparing ourselves to "other" people, we would do ourselves a favour and compare ourselves with …ourselves?
…from the past, that is? Yes, from the very early start, right where it all started shifting? Those very first humble steps we have taken, those very first awkward attempts to put ourselves out there, to share our thoughts, to express ourselves, to indulge our creativity and to see what happens?
At that moment, we took a huge step back and started scrolling our instagram feed all the way down. It's not the only place where we are present, but that simple quick backwards browse allowed us to catch some glimpses of past work, past attempts to put ourselves out there and to "make" stuff happen. We had a laugh. It was fun, and it was eye-opening. Suddenly, from lowering ourselves, we shifted to feeling ecstatic and so confident about our path. So much in fact, that it made me want to write this article to share with you. And for us to reflect upon.
I've spent the last few days digging in all kinds of past things we've created, and it has made me smile. It assured me that the amount of stuff have managed to learn since we first put ourselves out there is actually significant, and that we have evolved so much. This simply is what time & dedication does.
A curious before & after of creative skills we have improved in 3 years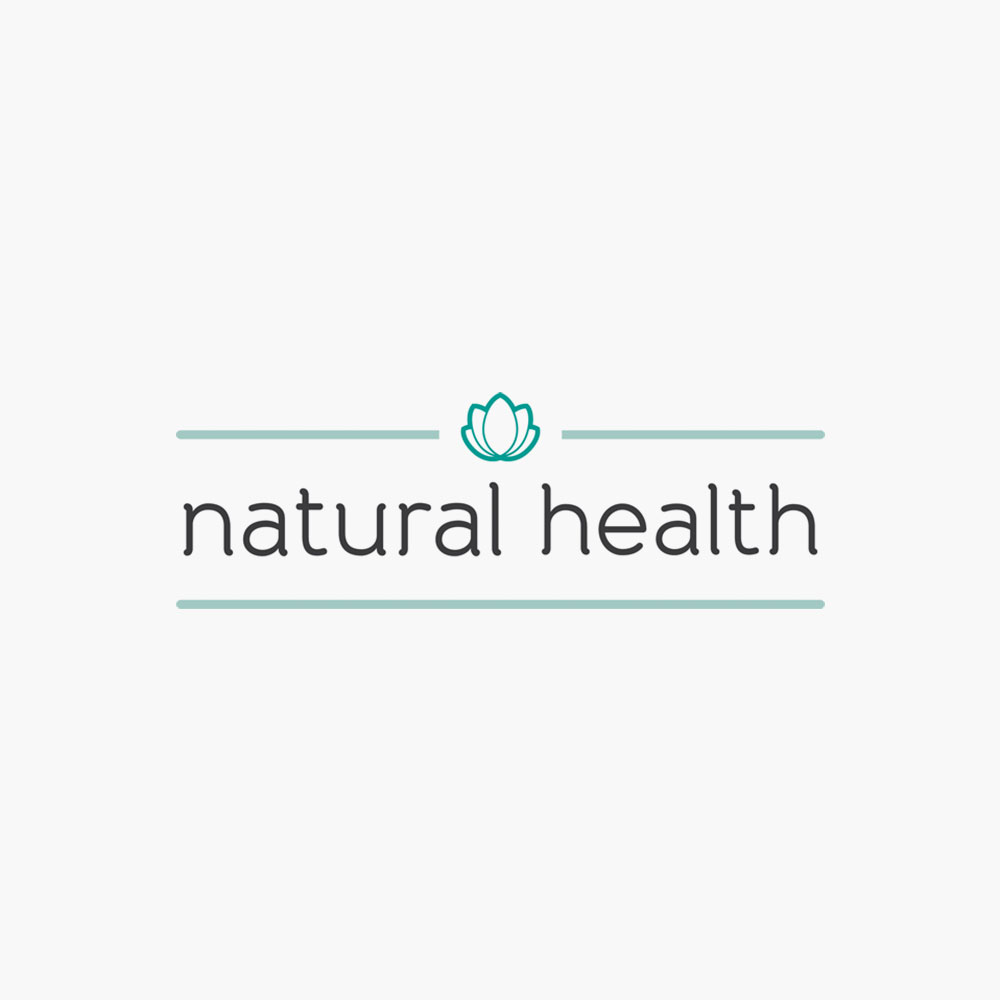 BRANDING: BEFORE
A logo design for one of our first clients, my naturopath Tessa.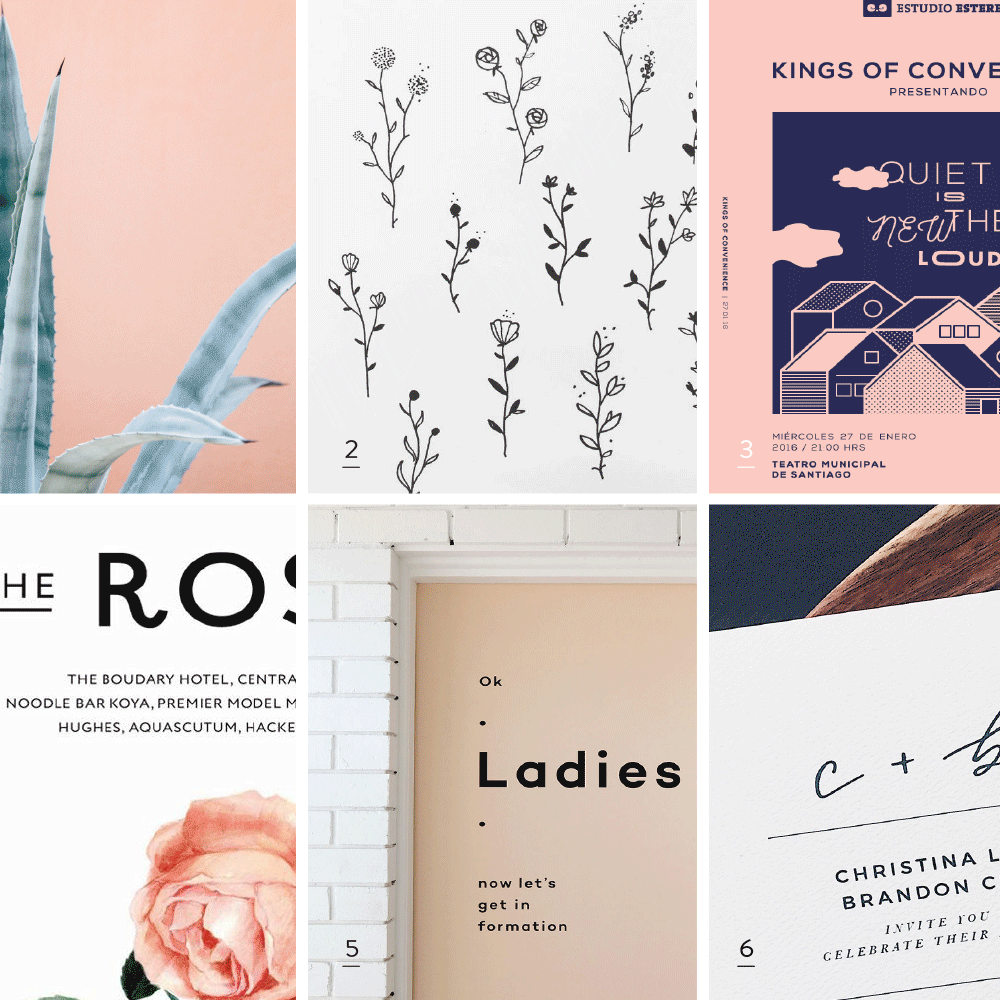 BRANDING: AFTER
A full, playful brand identity we have recently designed for a vegan café called Flowers Kitchen.
Branding is one of our main activities as a creative studio. But back when we started, we weren't even designing "branding" – we would be designing logos. Perhaps a business card or website to follow but …that's about it. Our work would essentially be focused on making things look nice & functional, and giving tons of options to make our clients feel like they have variety (& confusing them in the process).
Through time, we have actually come to understand what a brand is a very personal thing and it can do way more than just "look nice". A brand carries a vibe and it can tell a whole story. The people we work with are small businesses, and they have their own story to tell, so it would have been a pity not to look at this with more meaning, more depth and more strategy. By having gone through this shift, our whole creative process around creating a brand has changed COMPLETELY – and it has become something we specialise in.
These days, we spend much more time getting to know our clients, their stories and WHY they are launching their projects, why it is that they do what they do. We collaborate with them very closely and share mood boards, questions and answers, to then develop one direction that is right for them and that in fact not only made of a good-looking logo, but a whole visual identity and direction that carries their essence. It is so much fun, so eye-opening and it brings us so close to the people that we work with. It is so personal that sometimes it is truly emotionally intense for our clients, and we've seen more than one get teary & touched when they see the results of this process. So have we. There's such a deep, human aspect in this journey – and because of that (instead of taking any project like we used to in the past) we now only accept to work with people that we feel connected with, right from the start.
Another thing to point out is that we are not very fond of calling ourselves "designers" because that's not the only thing we aim to do. We don't aim to just design things for people, we aim to get really close & personal, to understand their vision 100% and to then become trusted to help them put it out there. In this way it truly feels like we are making a difference together!
The essence of this process is something that we've carried in the way we put ourselves out there, too. It allows us to have a whole lot more clarity about what we are doing, at any given time.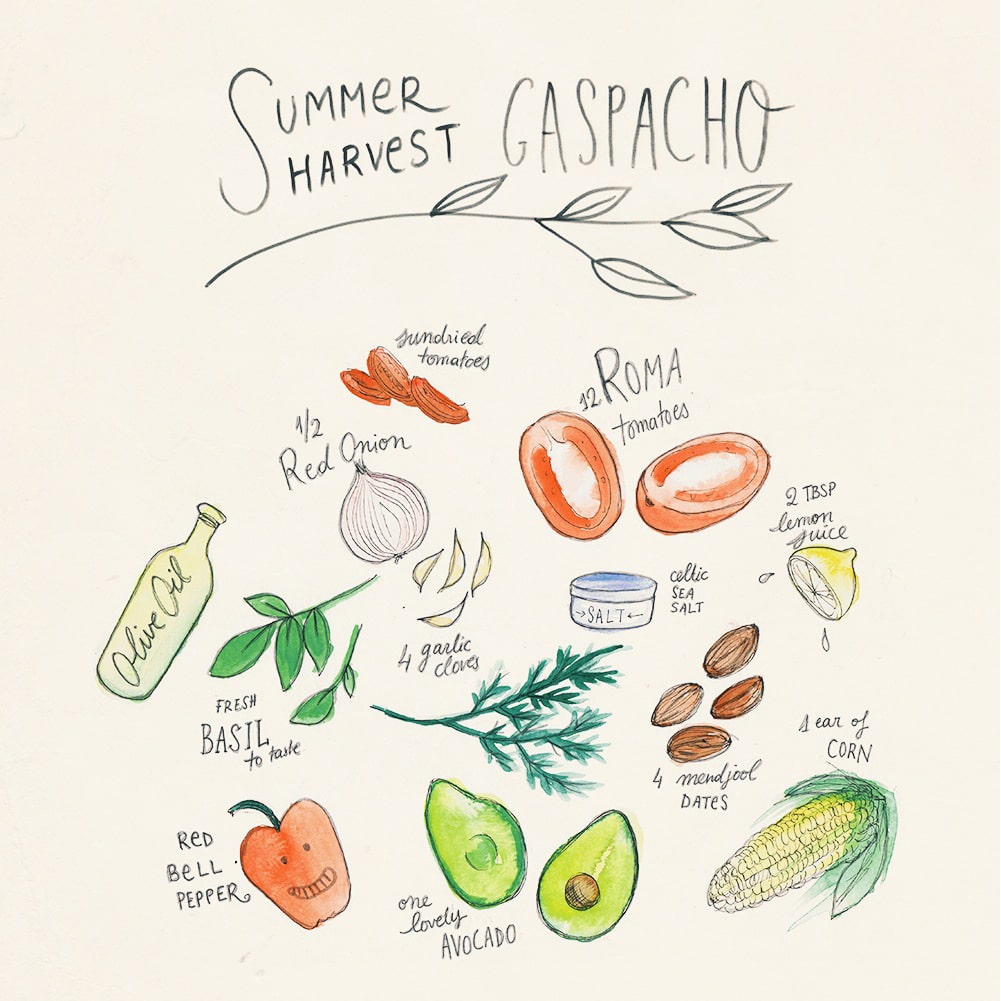 DESIGNING IMAGERY: BEFORE
One of the very first visuals created for our side project at the time, called Orla Collective.
Along with finding a "direction" & improving our entire creative process, like I mentioned before, all the imagery we create has improved greatly compared to our humble beginnings. This does of course include the projects we develop for our clients, but also the way all our personal projects look, including the visuals that create to share on our blog right here.
By experimenting endlessly, and constantly willing to try different things, being influenced by various sources such as art, design, photography, magazines or other things we've seen while travelling around the world, we have come way closer to finding our own style and understanding what works visually. We pay so much more attention to detail, and we've come to really love a more minimalist approach that's appreciative of white space, good proportion quality over quantity and way less clutter, to make our main ideas pop out.
Imagery after imagery, creation after creation, post after post, it all has evolved & "grown up" with us – it used to be clumsy to us, perhaps a little awkward, but it has all become way cleaner, more balanced and yet it retains a personal touch that we try to keep so that things look like they belong here  🙂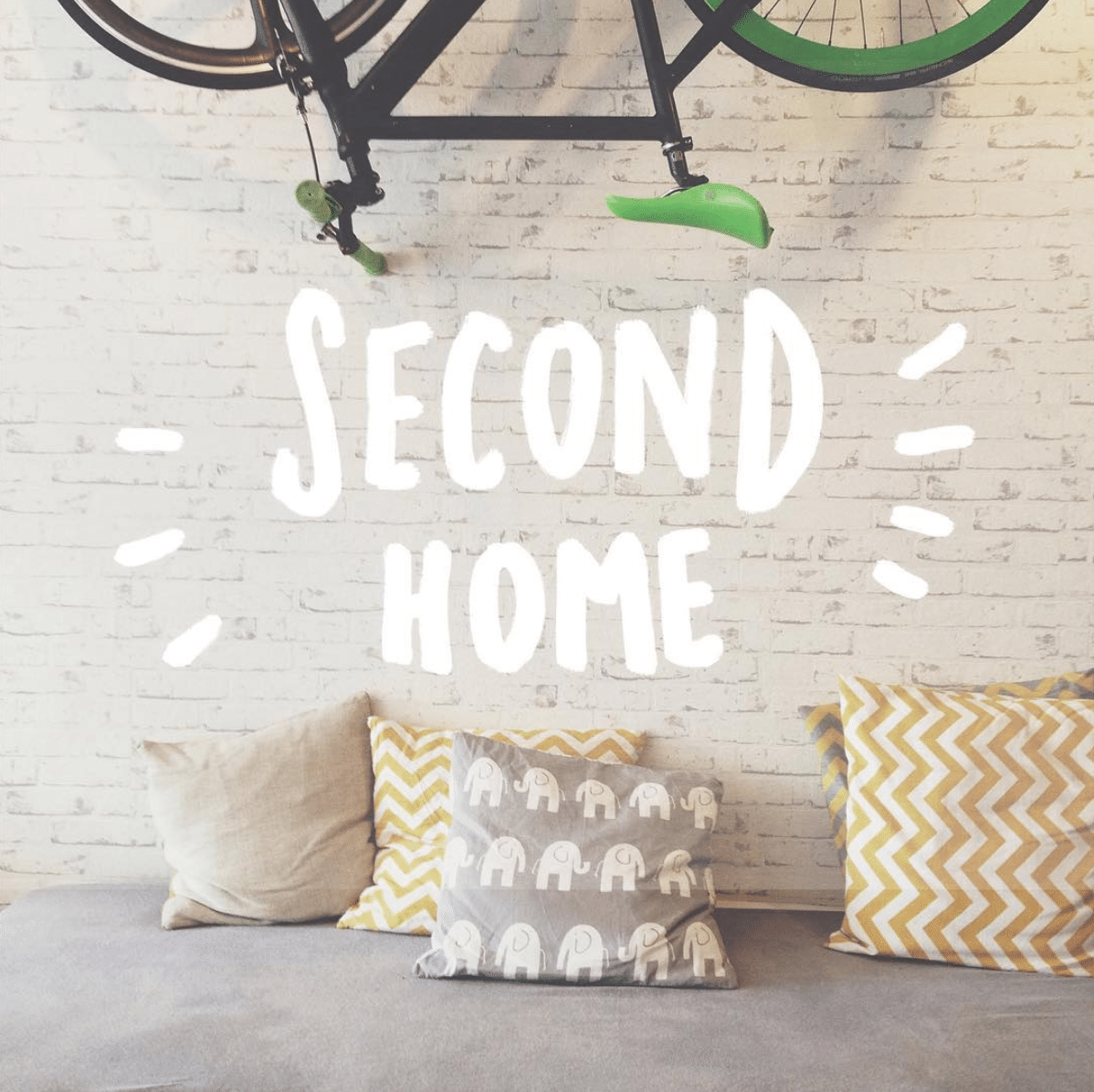 HAND LETTERING: BEFORE
A quick little hand lettered visual we had posted on instagram about a couple of years ago.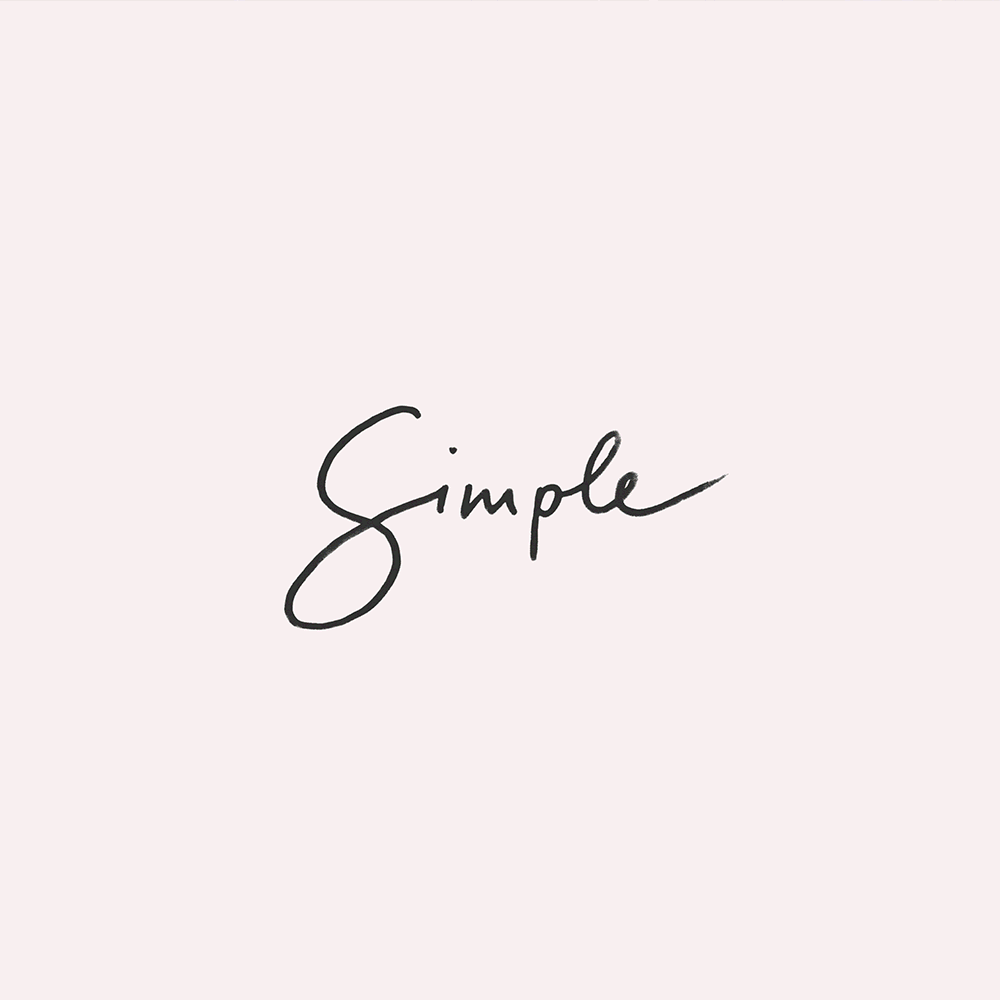 HAND LETTERING: AFTER
Various recent visuals & designs using different kinds of my hand lettering
Speaking of bringing "personal touches". As you know, hand lettering, just like illustration is one of our favourite ways to do that!
At first, it was used experimentally & bulkily, on occasional blogposts and visuals. In fact it all started out with our side project, Orla Collective – I was using my clumsy hand lettering to bring a quirky touch to the visuals we posted there. Little by little this became much more of a tangible thing in our design process itself, and as we started using lettering for bigger projects (such as brand designs and posters), I paid more and more attention to detail and trained my eye to notice "what" could possibly make it more balanced and polished, while keeping personality.
It took tons of practice, and I'm still practicing every day. But I notice how much it has improved and how much more comfortable I now am with the practice. I love it so much, and I have been asked to create a course about it – which we just launched here! The idea behind the course is to inspire people to try it out, and make it a little easier to learn – but just as with everything it's all about practice, practice, practice.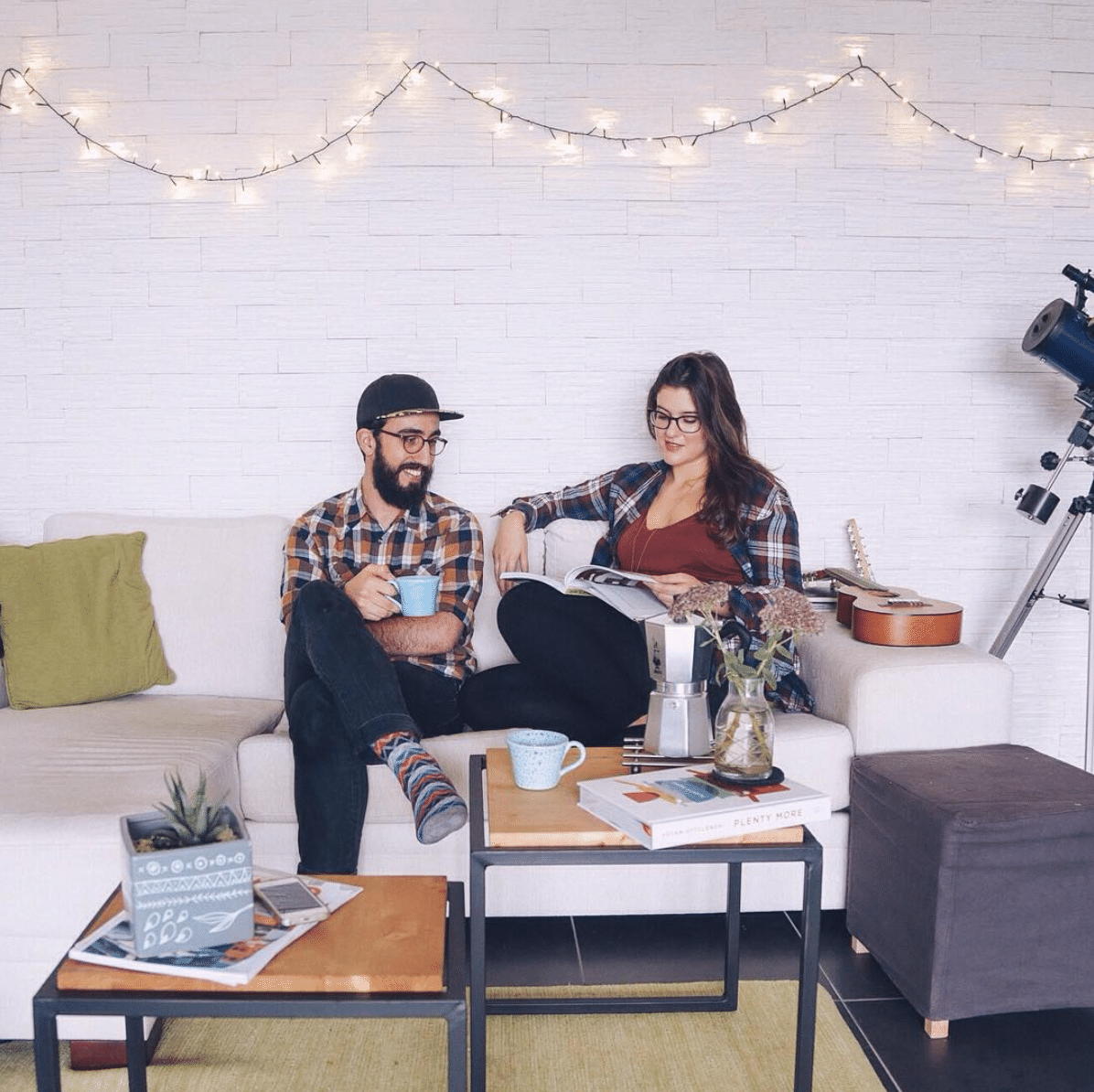 PHOTO DOCUMENTATION: BEFORE
Sharing a little glimpse into our weekend, back in our flat in Luxembourg. Good times, but it felt a little unnatural at first 🙂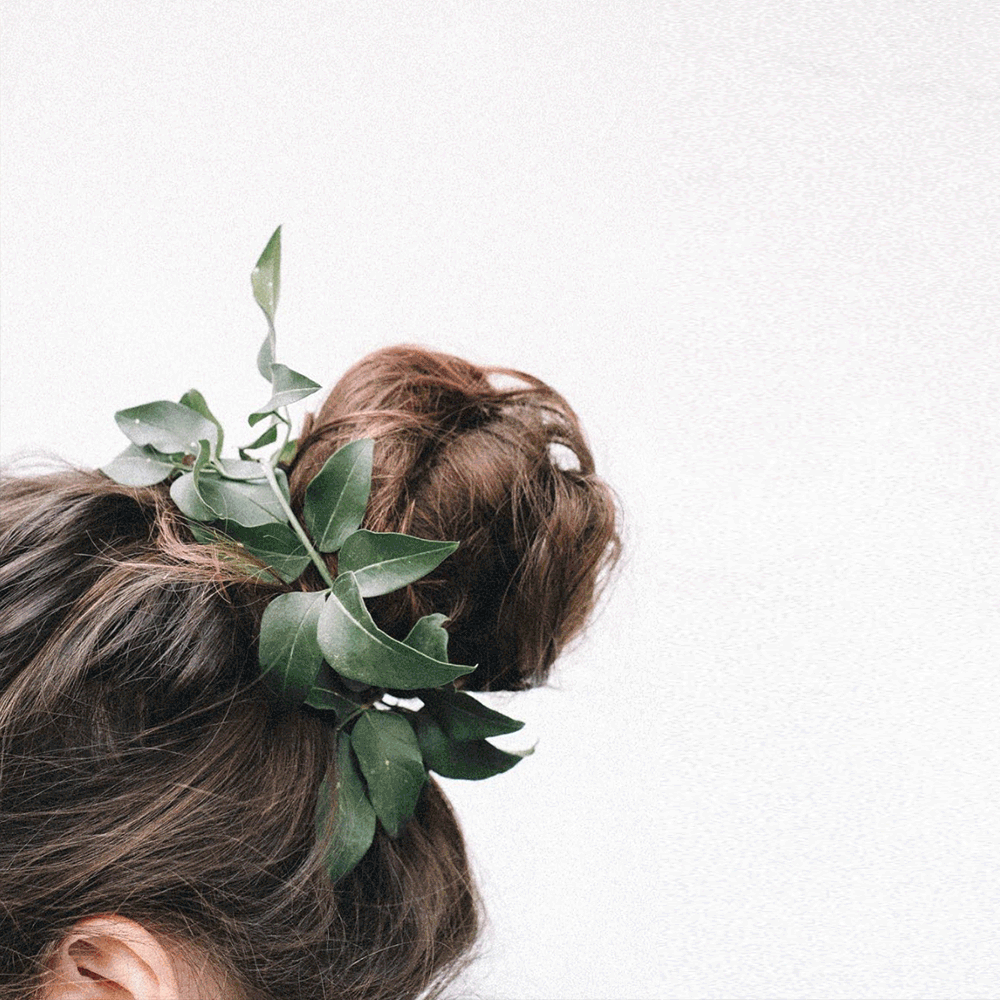 PHOTO DOCUMENTATION: AFTER
A variety of moments we have captured this past year, from having tea in Chiang Mai to having fun on a cretan rooftop & creating styled shoots for product collaborations.
From the beginning, it was very clear to us that we wanted to be quite present on social media because it's fun (especially instagram, which is an awesome community). But we did not want to end up being the kind of creatives who just share their work and nothing around it. This is something that many designers do, for good reason – but while we were blogging in the past, we had realised that it is interesting to share more of who we are, what inspires us and what is part of our lifestyle. Having an open approach to this has allowed many people to connect with us in a more personal way, to feel like they want to follow our journey. It's been so gratifying for us, as it has opened many doors, from connecting with like-minded people and making new friends online, to finding potential clients who do not only connect with our work but also our values in life.
So with this, we learned how to capture & document various things that happened in our days. All kinds of things. At the beginning, it was a little forced – we had to understand what inspires us and we actually like to shoot and to share. So it was a little sporadic and awkward at first, but then it became a passion. These days, it is completely natural for us to carry our camera wherever we are, to capture all kinds of things from details that inspire us in nature or in our surroundings, to the moments that make our lives feel special. We like these captures to tell our story, so we can share them with others. But we would still be doing this if no one was following. These captures give us an opportunity to personally reflect, as they feel like a visual diary that represents our journey.
Of course, through this constant photo documenting practice, David's photography skills have kept improving everyday. What used to feel unfamiliar at first is now a well established relationship between him, his camera, and us visualizing what & how to shoot. In the process, we have both learned so much about composition, styling & editing.
This has definitely improved the visual quality of our blog, and it has allowed us interesting opportunities to collaborate with brands or offer photography to our own clients. We have done several photoshoots (from portrait photography to food) and even operate location-independent projects such as shooting styled photos for our client's instagram accounts! There are so many ways for us to keep working on this.
One of the things we are most proud of, is that even if we became more passionate about photography, we have NOT caved in and bought shitloads of expensive equipment. It's a proof that this progress can be made with either keeping what you have or investing in the humble basics (which is what we ended up doing). Whenever you feel self-conscious about what you have, remember: it is not about the tools, it's about what you do with them!
Now this is just a short summary of some creative skills we have improved in the last 3 years. But if we have to think deeper, there are so many more. Time and dedication always makes a difference and it's important to reflect upon it so you can realize where progress was made.
In the last three years, many visual skills have improved, but that progress has also been felt in the way we write articles & express ourselves (which was honestly weird at first, but now feels like a necessity), the way we handle the ins & outs of our creative process, the way we handle our business and how we find balance. Obviously some changes have also affected our lives and the way we behave, the way we are as people. And yet, we still have so much more to learn.
Life itself is a journey, and we learn by doing. This isn't stuff you learn in class, it's not something somebody can really teach you. You learn all that by being dedicated, working hard (or taking breaks when you need to), realising things, failing sometimes, from making a fool to re-inventing yourself. Like ourselves, if you too, are a self-employed creative of some sort, you've probably done that till now. Well, congrats, because that takes balls !
We sure can visualize a better, future version of ourselves & goals to keep us motivated – I sure know that many of us need that. But forwards shouldn't be the "only" direction to which we come to seek light & answers. Remember to also reflect backwards sometimes. It doesn't only come to show that you have made incredible progress in the first place and you should be proud of it, but it might even give you a deeper connection with the very roots of your creative voice and WHY you are doing this.
So look into the past from time to time. Open those old sketchbooks. Read those old blogposts. Browse those old pictures. You have come a long way. You truly have, and that marks your unique personal journey. Be grateful about it.
---