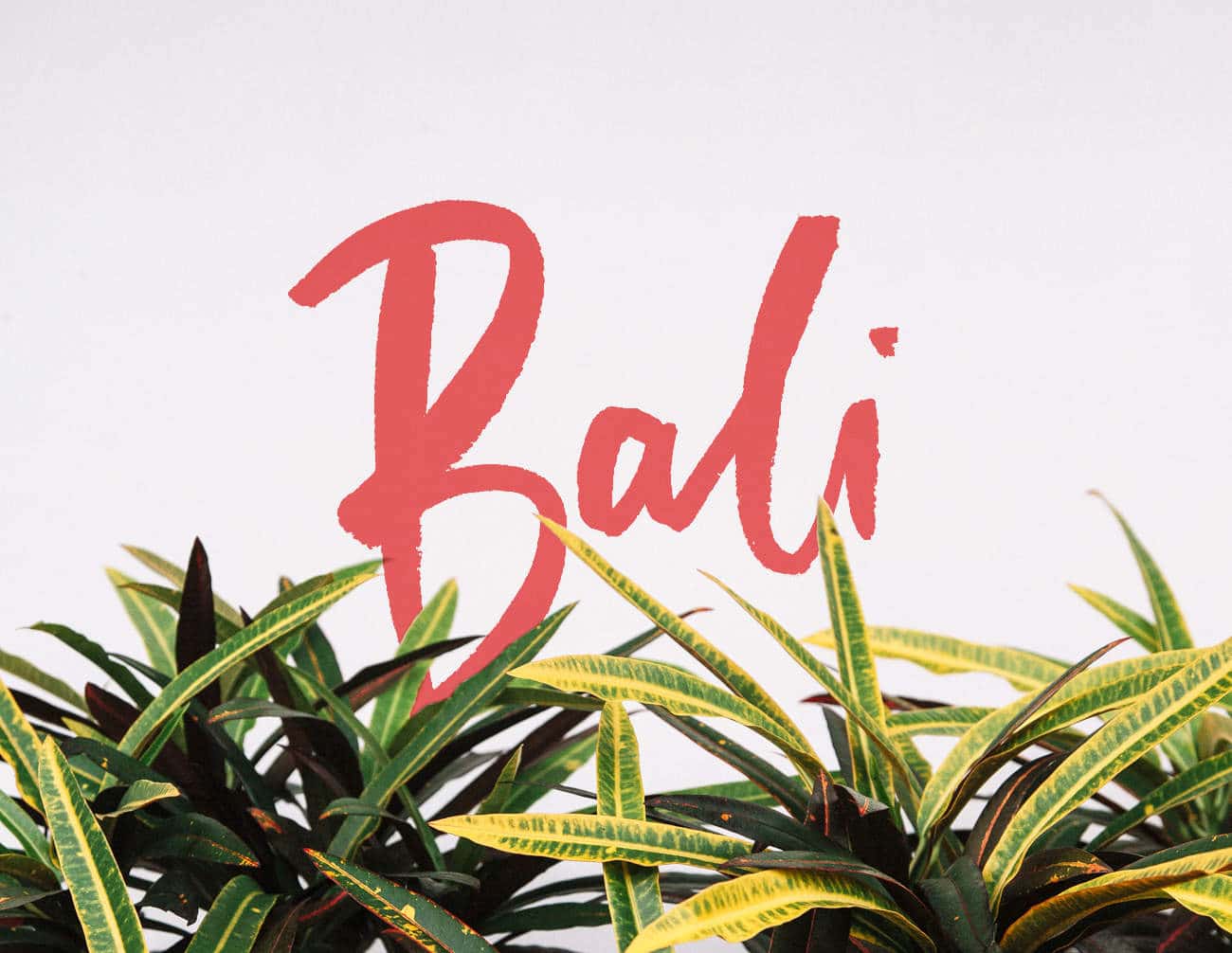 Yes, it's already been one whole month since we landed on this tropical island. Where do I begin?
It's going to be hard to put it all into words, but thanks to David it will all be an easier process to share all this with you – he's been incredibly inspired and he's been carrying our camera everywhere. We now have an enormous collection of beautiful snapshots, which are great to share throughout this post and to keep as beautiful personal memories.
It's the first time we came to this place and the idea was to find a good balance between work & play, so what we did was split our stay into two spots we wanted to experience and that seemed perfect for this lifestyle: Canggu & Ubud.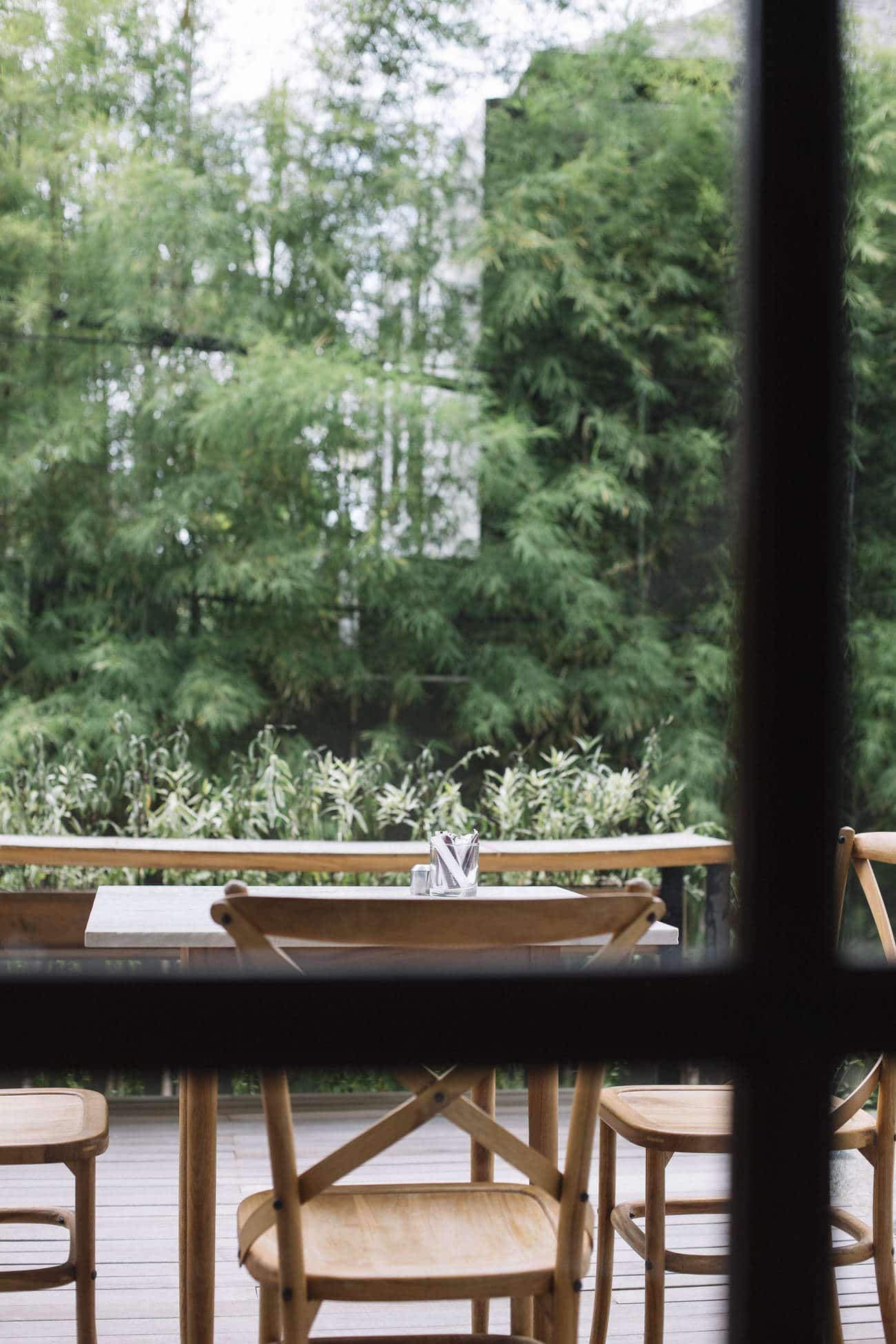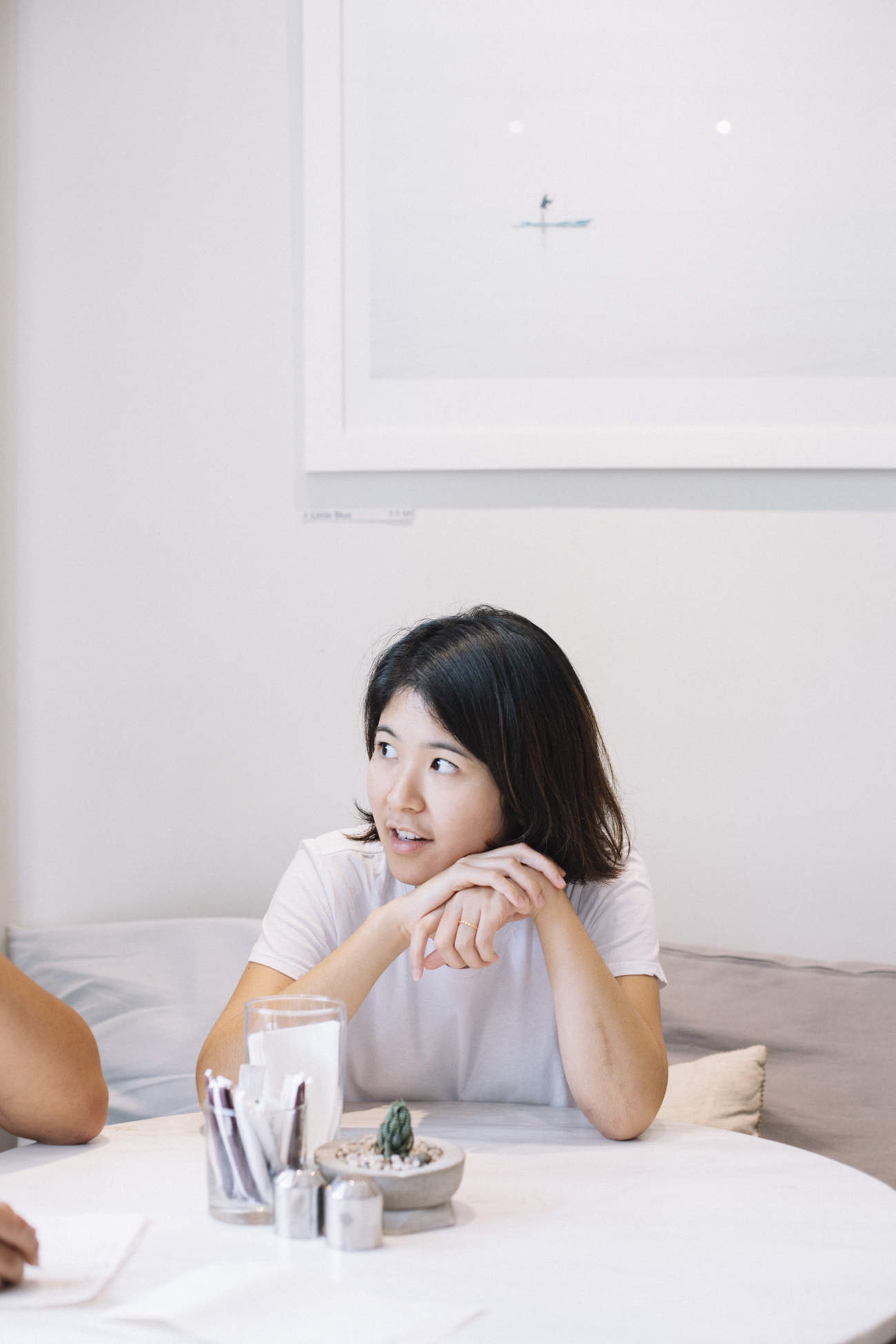 Canggu is a perfect spot for easygoing foodie & surfer vibes. It is also home to a growing creative community, and we were lucky to meet a few interesting people such as Josue who is a film maker from Guatemala and co-founder of Nest Café, which is a lovely place for coffee, getting inspired and seeing some art (they have a gallery upstairs!). I love it when we get to meet like-minded creative people, as it results in mutual inspiration, interesting exchanges, and sometimes even fun weekend adventures together. Josue and his friends Will & Jessica (pictured above) were happy to show us around the island and we went to the Nung Nung Waterfalls which were absolutely stunning.
Another spot where we spent plenty of time in was Peloton, a vegan bicycle café. Yeah, hard to get any more hipster than that, but trust me, these guys know what they're doing. Absolutely yummy creative vegan food, and an awesome place overall. The upstairs area is particularly beautiful with the greenery surrounding it, and it's also a nice spot to do some quick laptop work – I say quick because their internet connection breaks off quite often and that can be annoying when you want to keep that focus on. But, that is definitely ok to handle when you can order a coconut iced latte while you're at it (yes..we had plenty of those..!)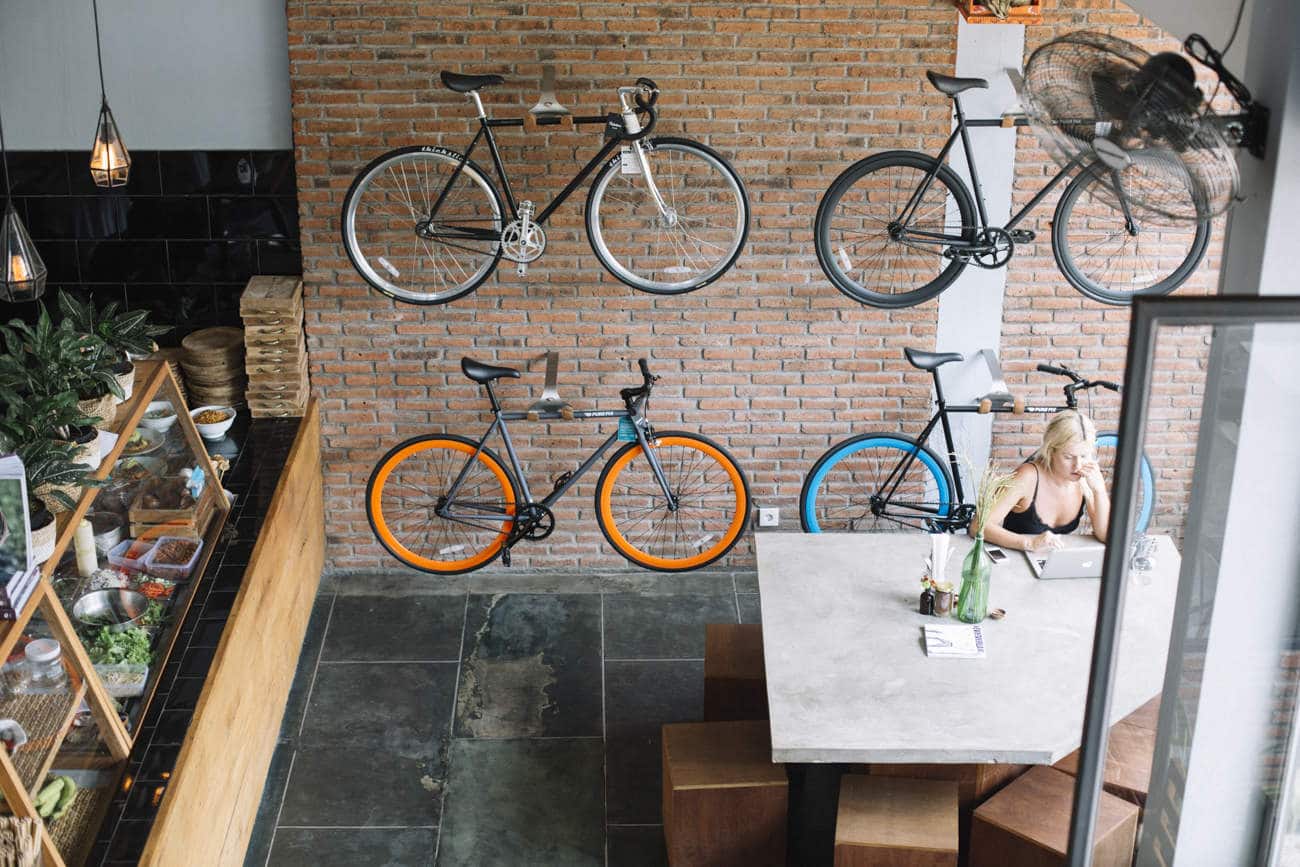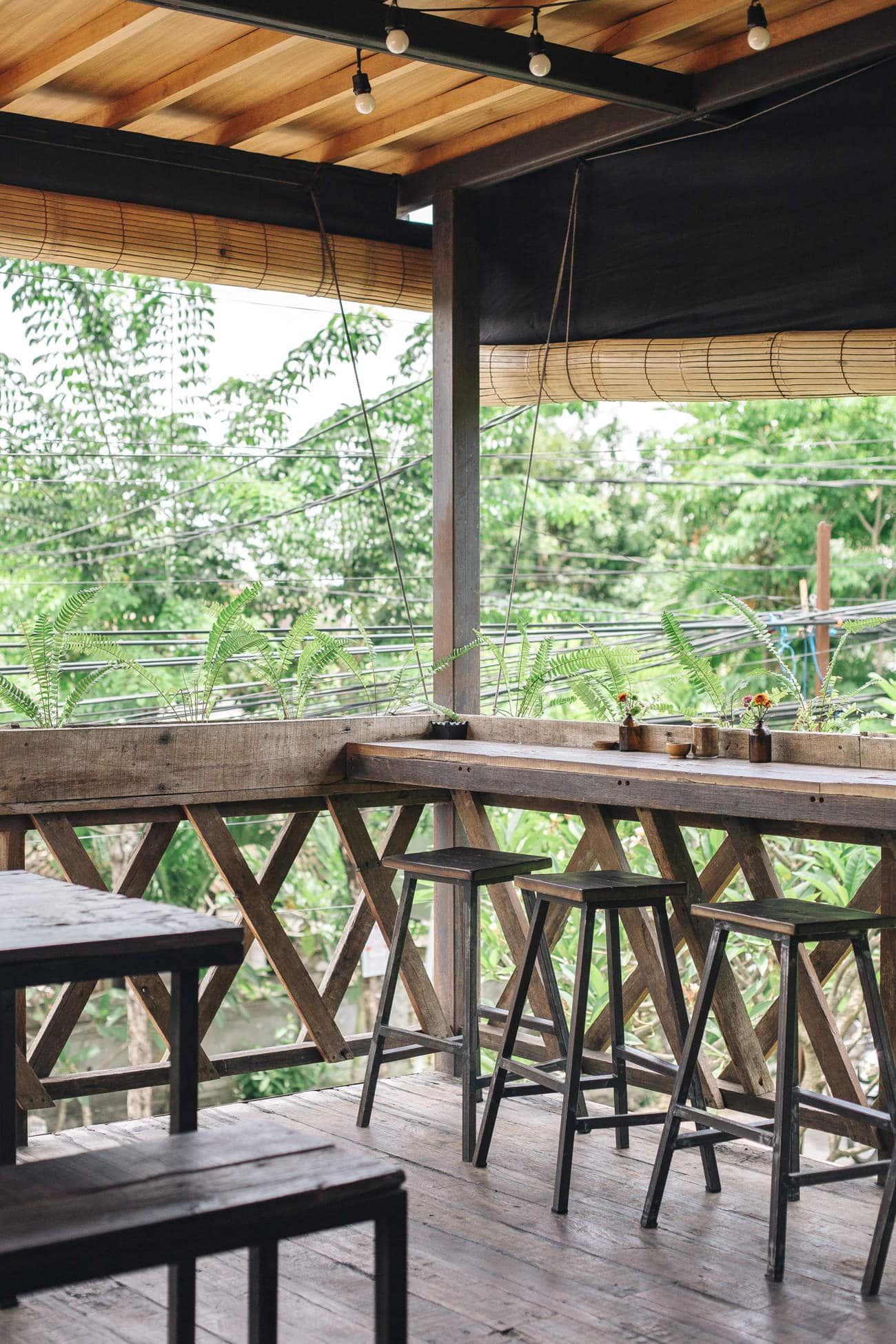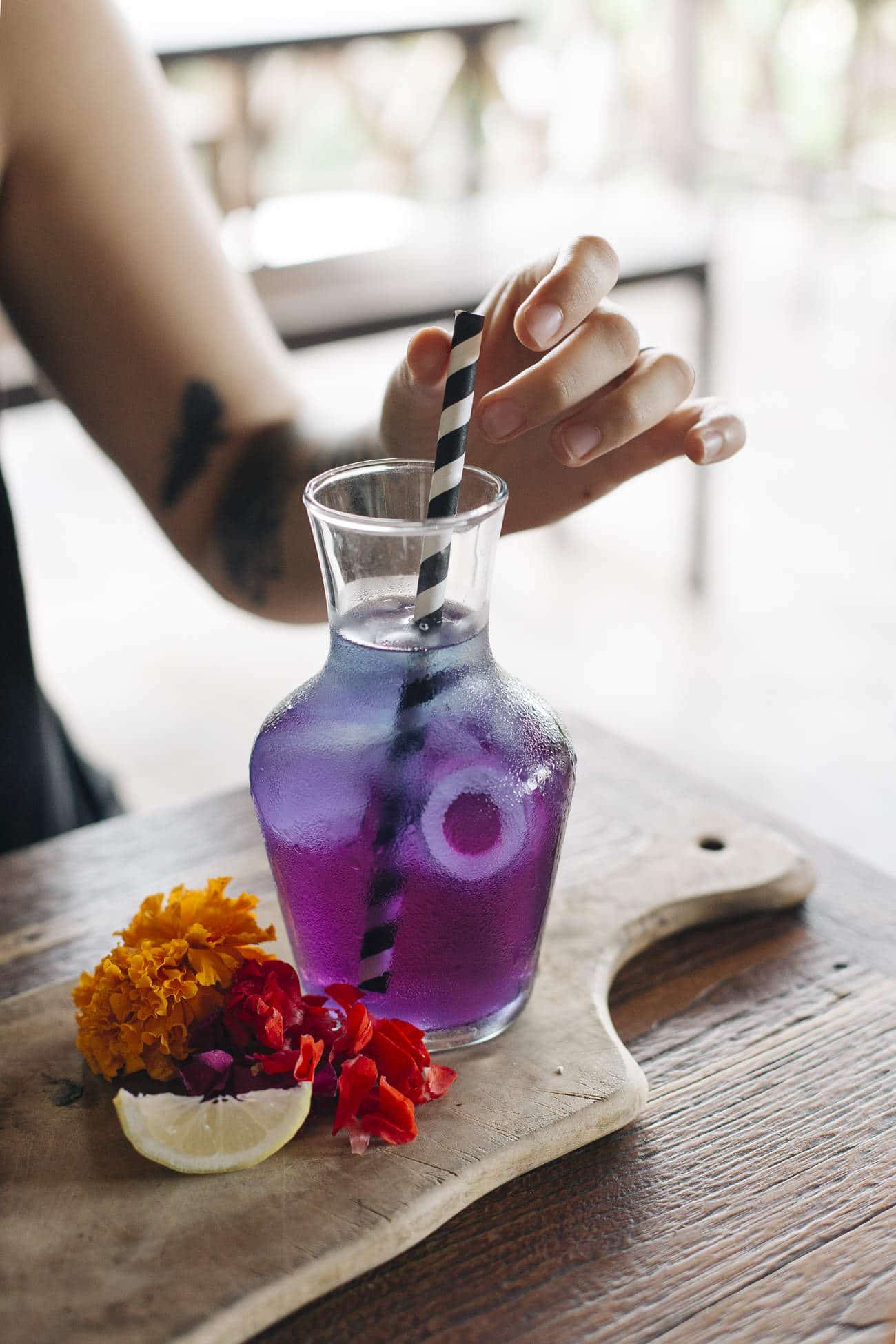 In case you're wondering what that crazy coloured drink is: that's a tea made of sweet pea. Apparently super healthy, detoxifying and all. The taste is very subtle but the look of it is totally mesmerising!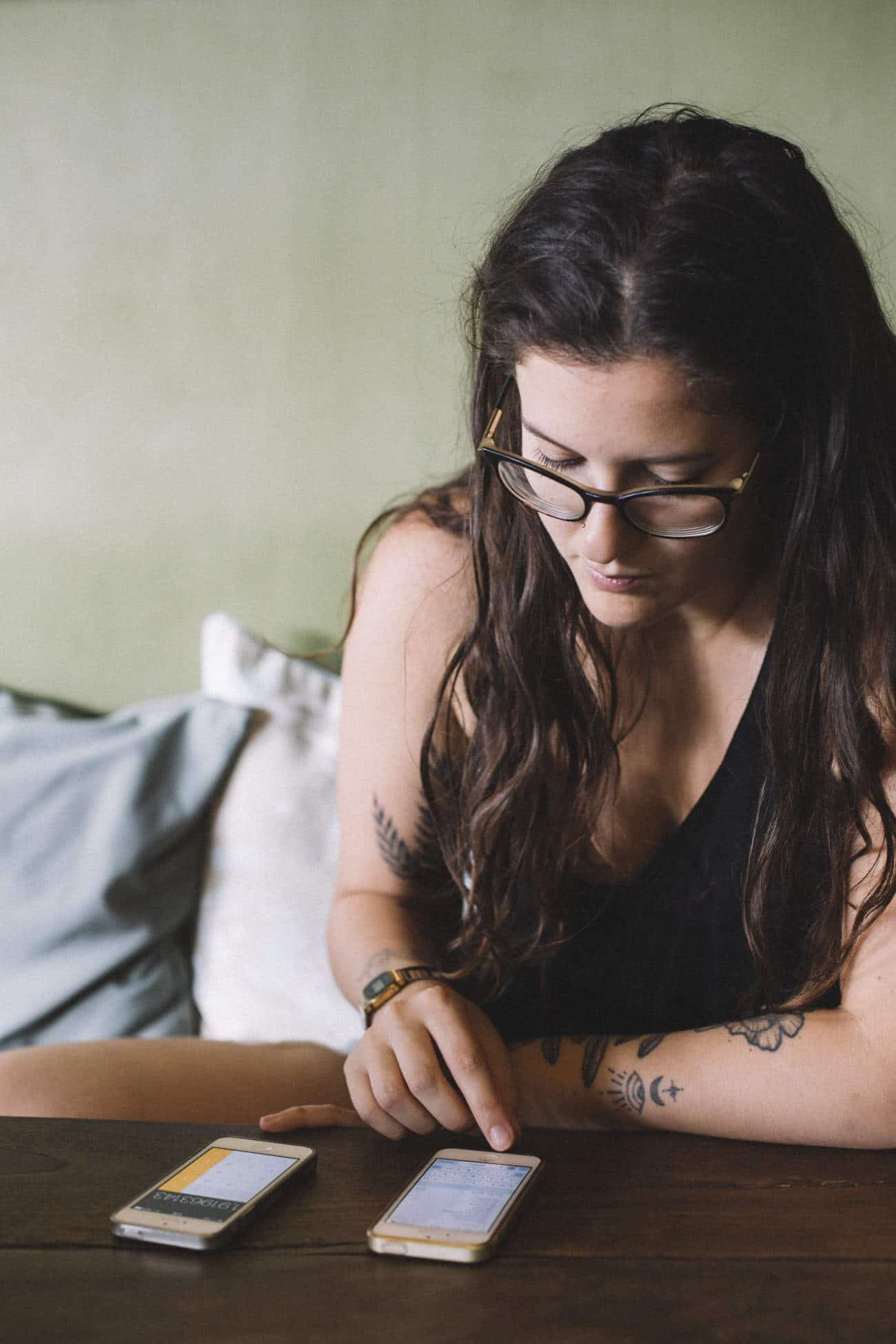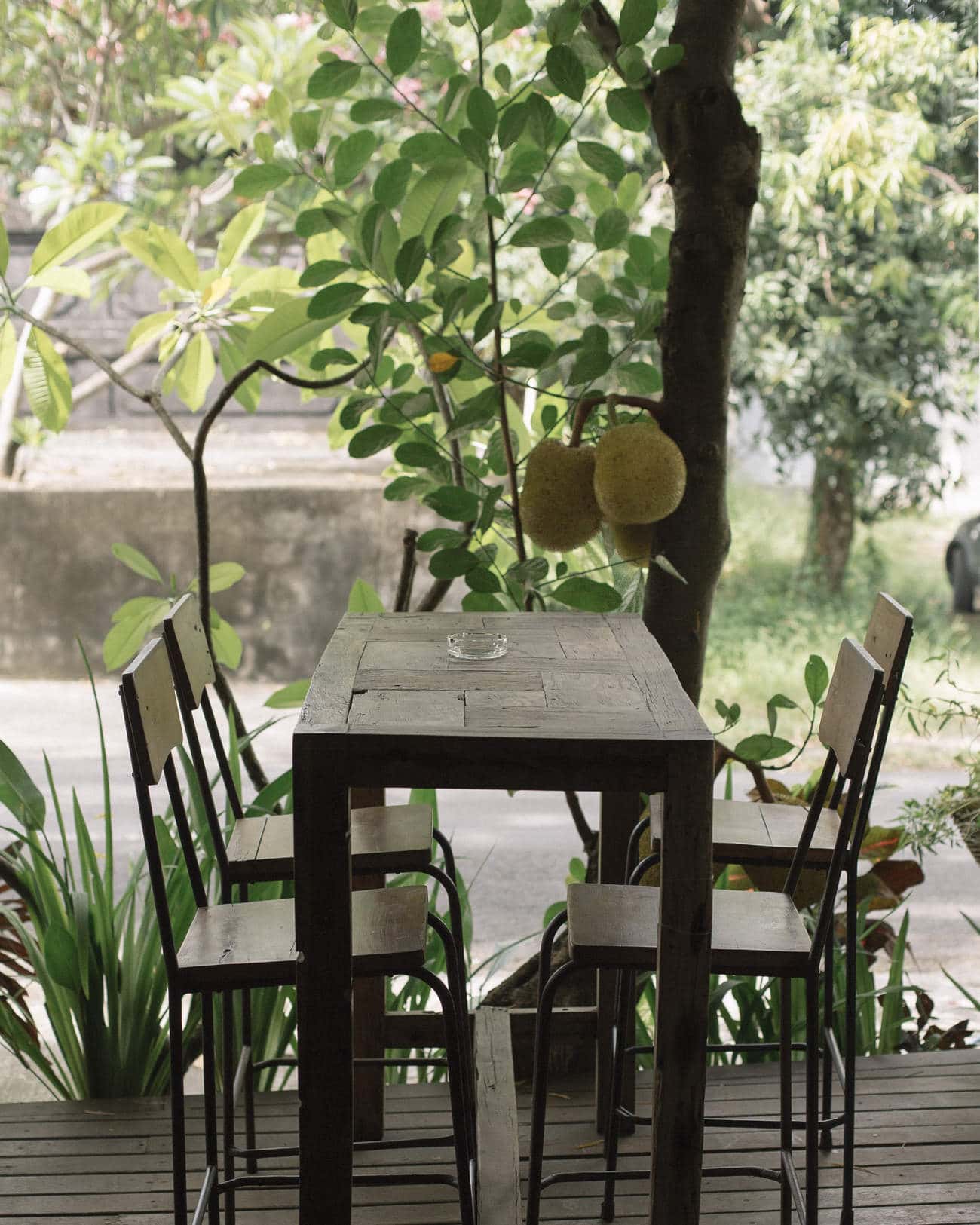 Another spot which we definitely loved was Sprout Café. It had a big square communal table which was awesome for sketching ideas and brainstorming together while sipping coffee. The ambiance was cozy as it was small but not crowded, and the food & drinks are perfectly seasoned (their sandwiches are to die for!).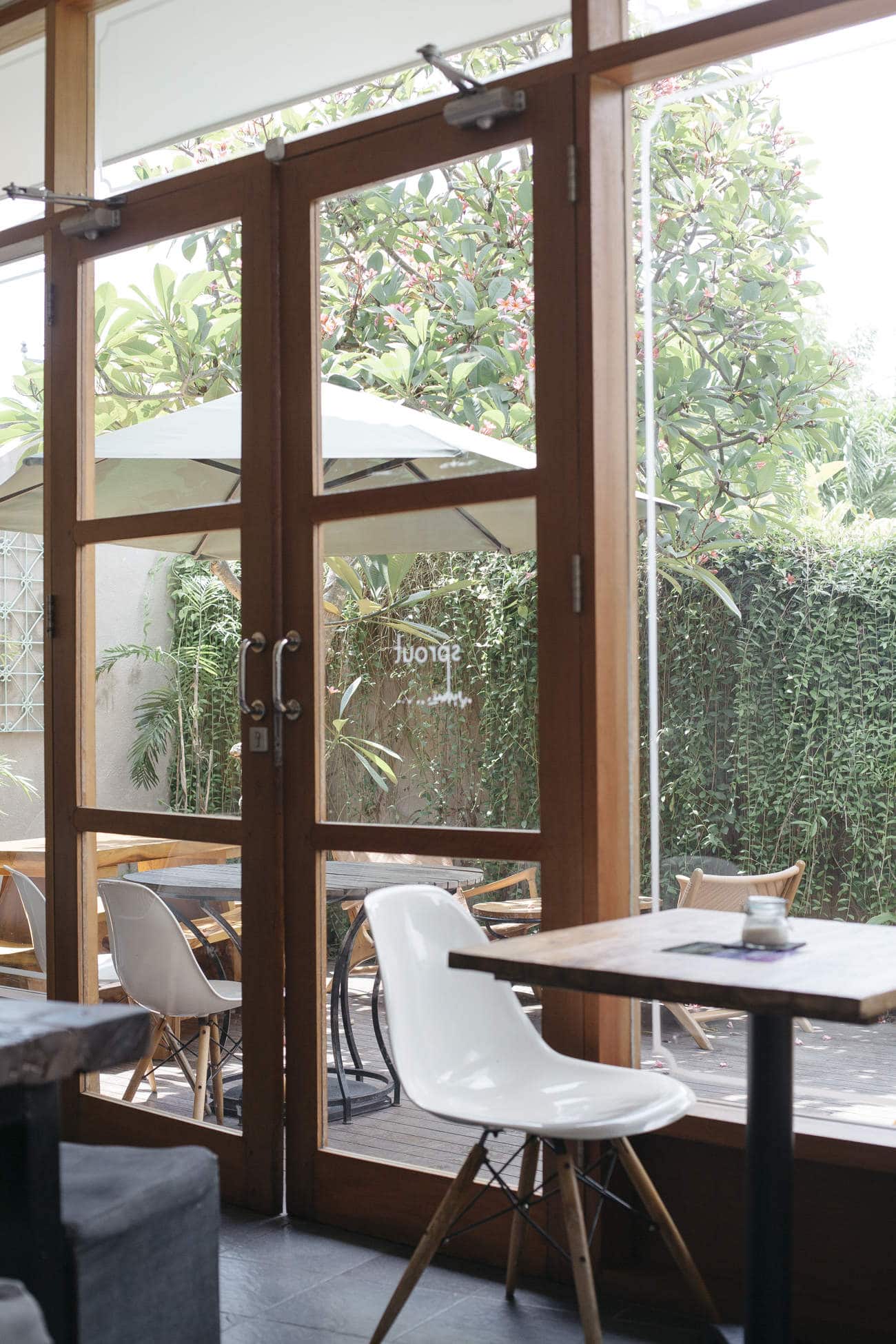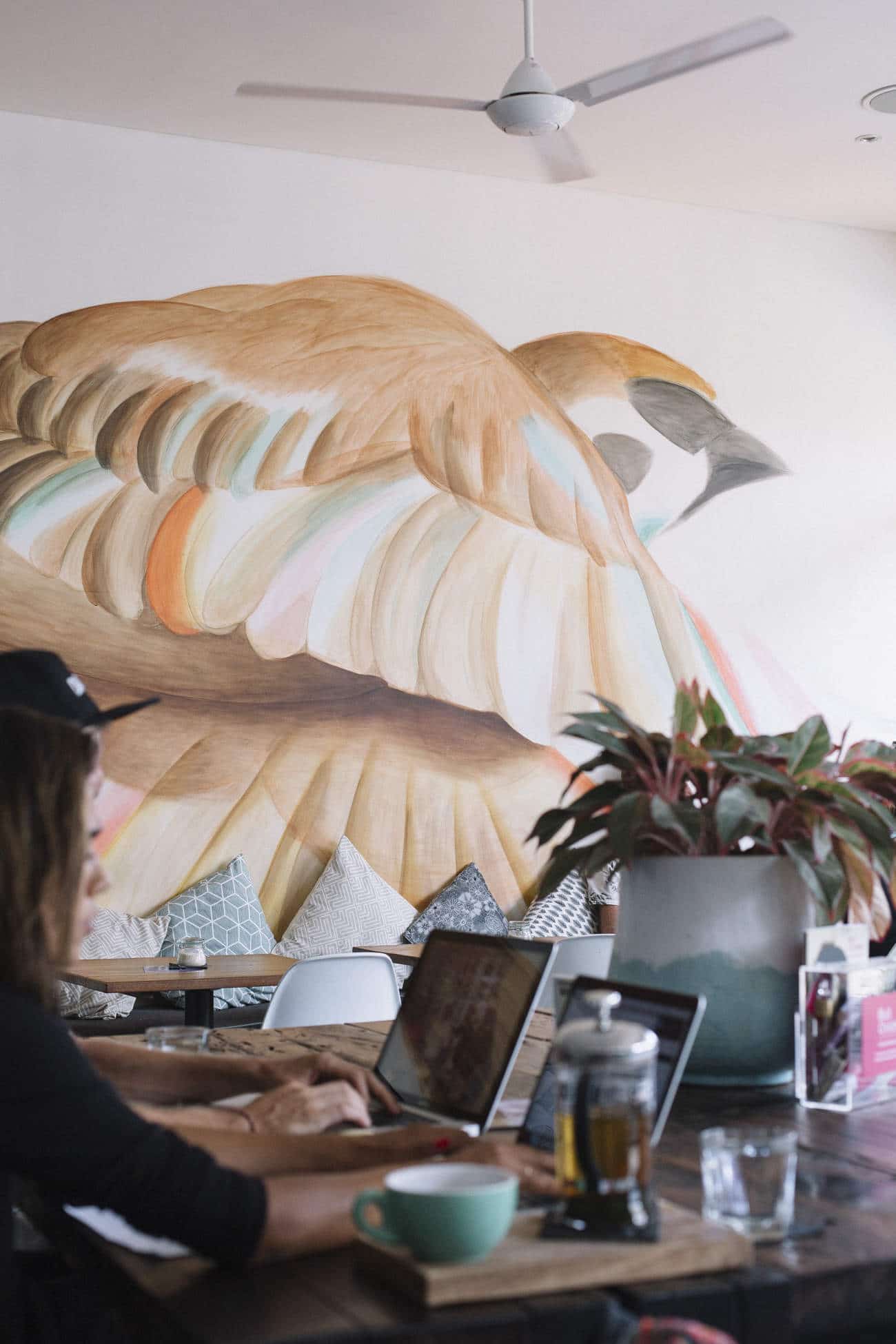 While in Canngu, we stayed in a basic appartment and we rented a scooter so we could easily drive around, explore and try many different spots. During the week we did lots of café hopping (this perfect little mixture between foodie mode and working on our laptops), and on the weekend we unplugged and wandered around the beach or explored the area.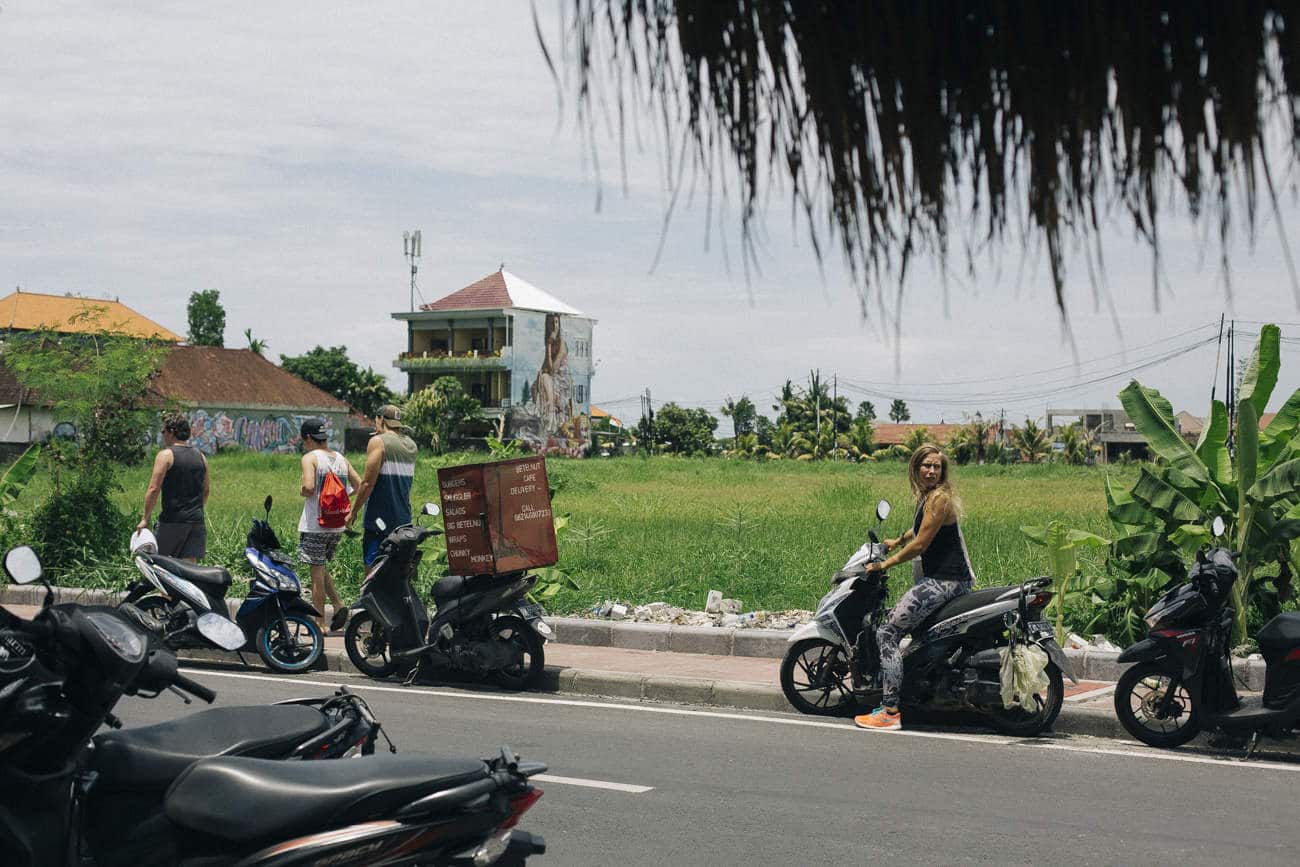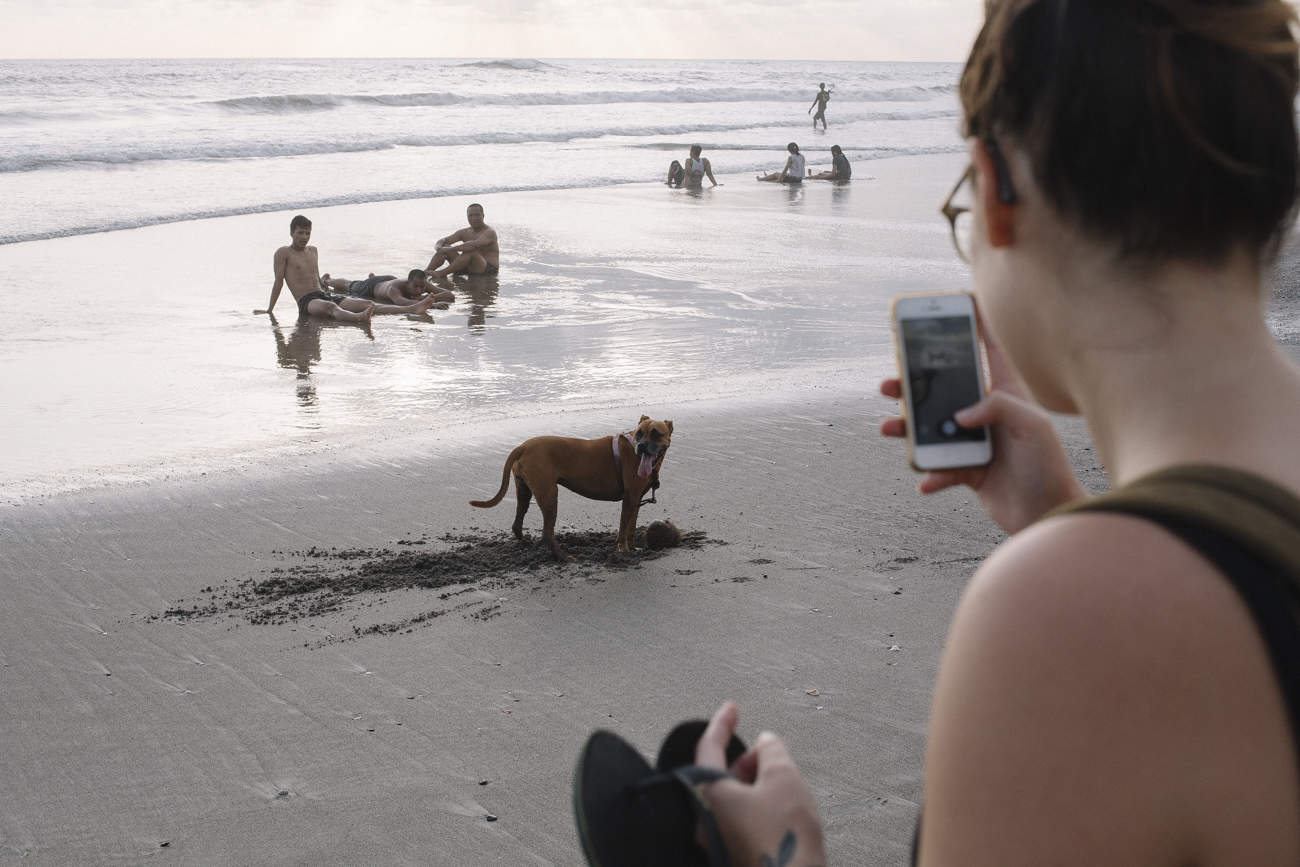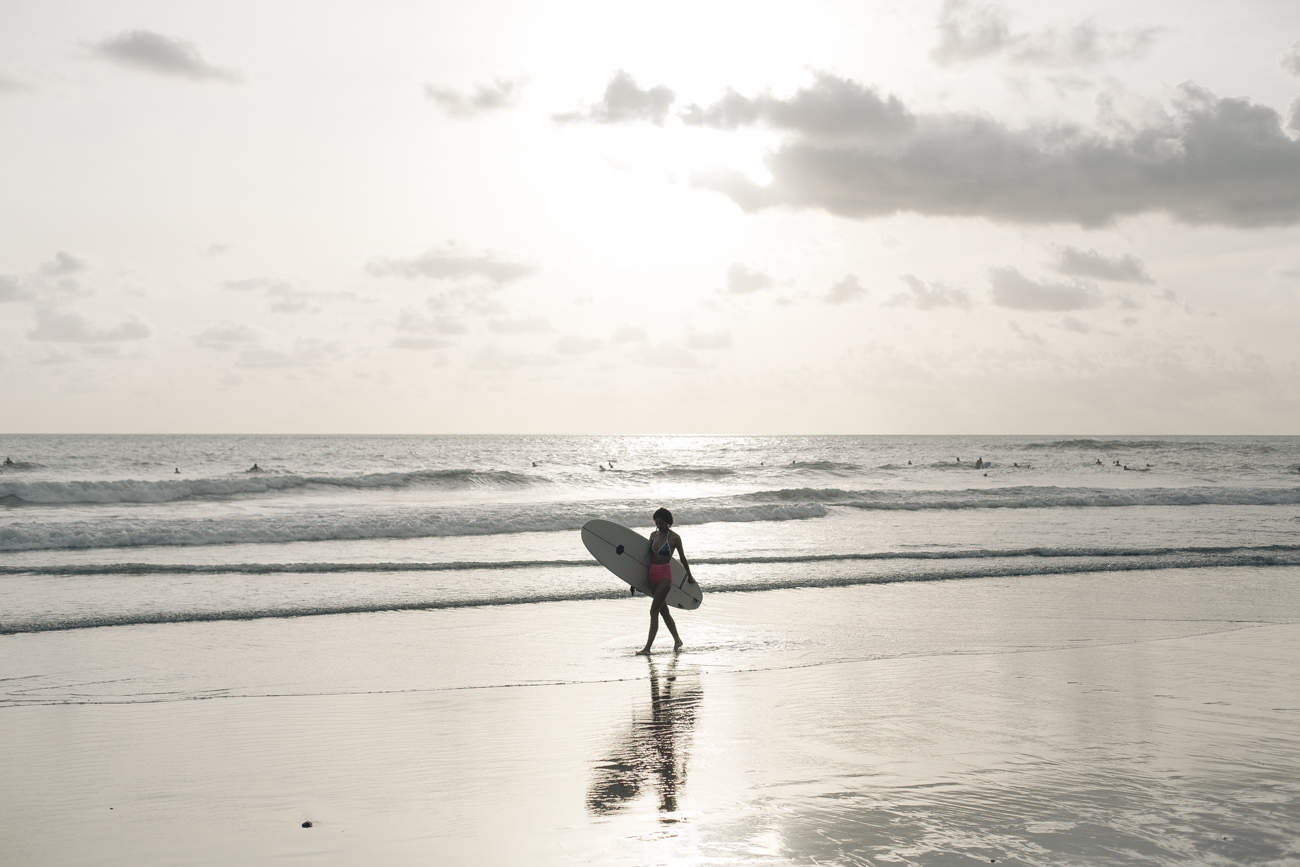 The surfer culture is so present there. Surfers are pretty fun to watch but we totally felt like outsiders most of the time: 80% of people here carry a surfboard around! Well, maybe next time we should do too.
We did stumble on this guy who carried a panda-like puppy though. That was something different. And incredibly cute 😉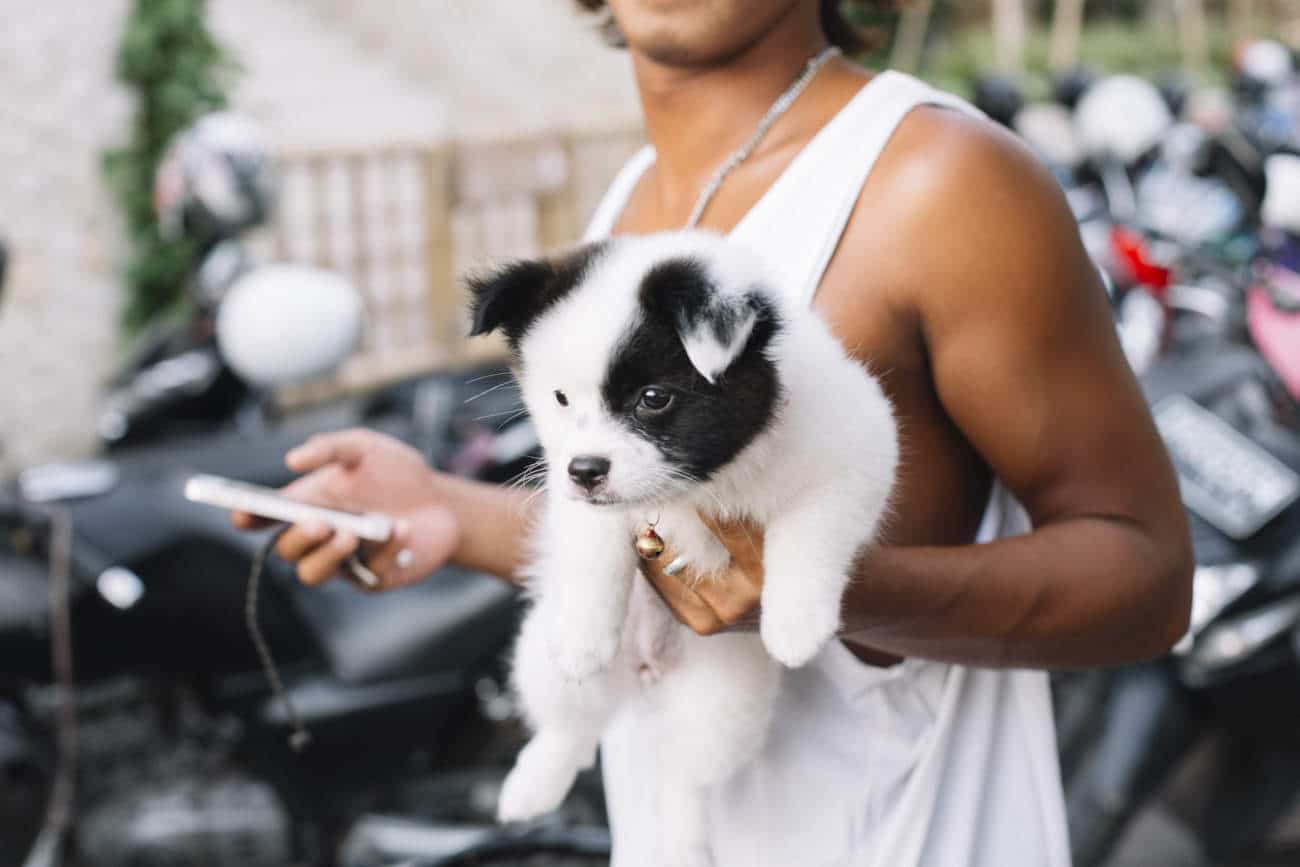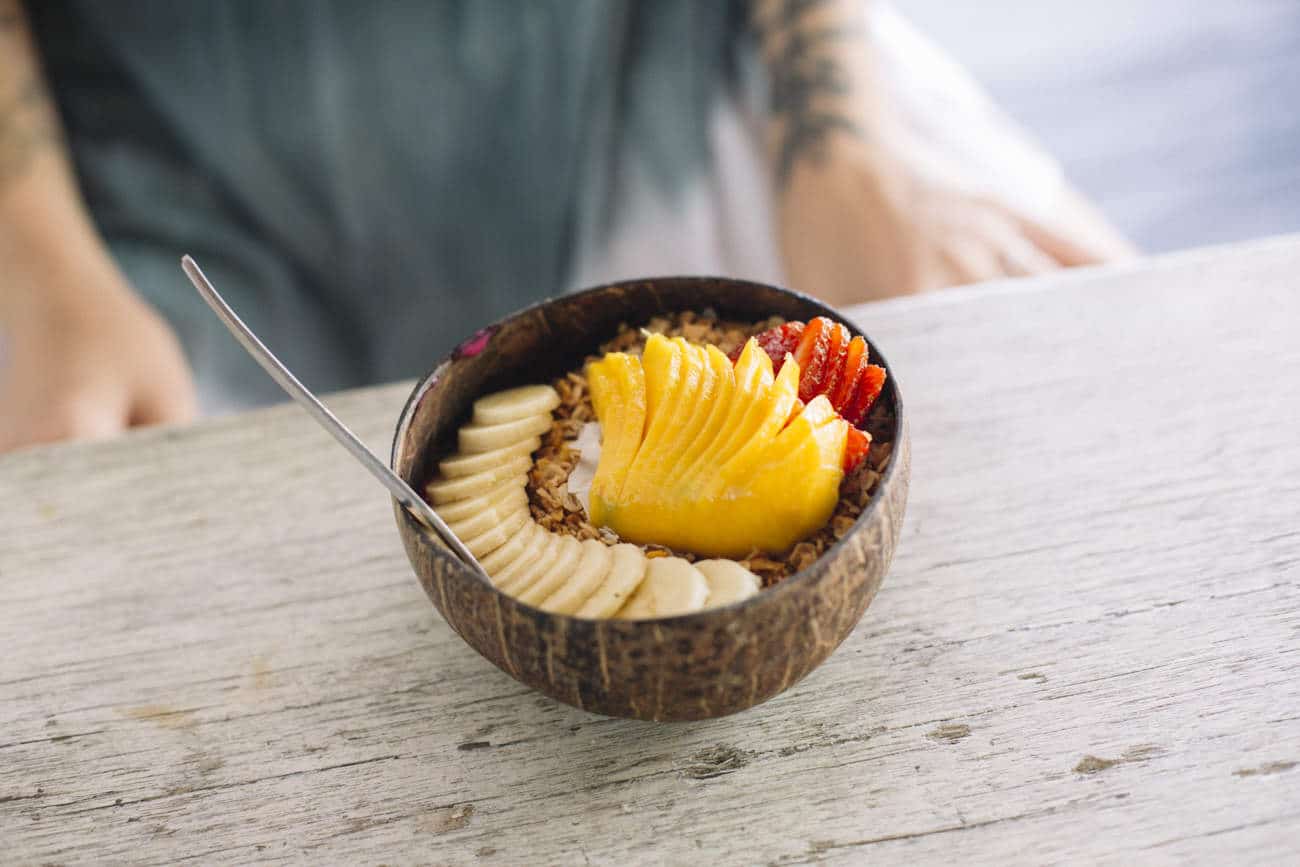 One of our favourite spots for healthy breakfast was Nalu Bowls. There are many places that serve smoothie bowls in Bali but this one totally gets them right. We got ourselves one of these just before a (really scary) scooter ride on the way to Uluwatu's beaches for the weekend.
There are loads of paradise beaches on the south of the island, further away from Canggu. We got to experience that just once, but for us it did not turn out so great – we got horrible sunburns on the way there. It's funny because we're so organised when it comes to our work and the overall aspects of our lives, but sometimes the simpler things like putting sunscreen on get forgotten… Ah well. I'll let you spot the beautiful shapes on my peeled shoulder skin a little further in this post 😉
A few other interesting foodie and coffee discoveries around Canggu:
Poke Poke for their vegan poke bowls / Betelnut Café for their healthy food (a raw gado gado that was to die for) / The Savage Kitchen for their gourmet clean food & amazing decor / Cafe Organic for their delicious smoothies / The Hungry Bird for yummy coffee breaks & great wifi
…and before I forget: Cinta Café which is actually in a beautiful setting facing the rice fields. This one is perfect for those laptop-free weekend brunching moments. Pure bliss to eat there while checking out the view.
It's quite easy (and tempting) to eat out often over here because it's so affordable compared to where we're from, and we found tons of healthy options everywhere. Since we stayed in a basic appartment, we saved a lot on our "rent" and we could indulge a little more on those foodie experiences every day – I don't regret anything at all about that choice. Plus, it has been incredibly inspiring for our work – I love checking out the branding and the interiors of those cool places, often pinning down ideas for our own design projects. Better than Pinterest and a huge perk of living nomadically! Looking for inspiration outside of your local bubble is incredibly eye-opening.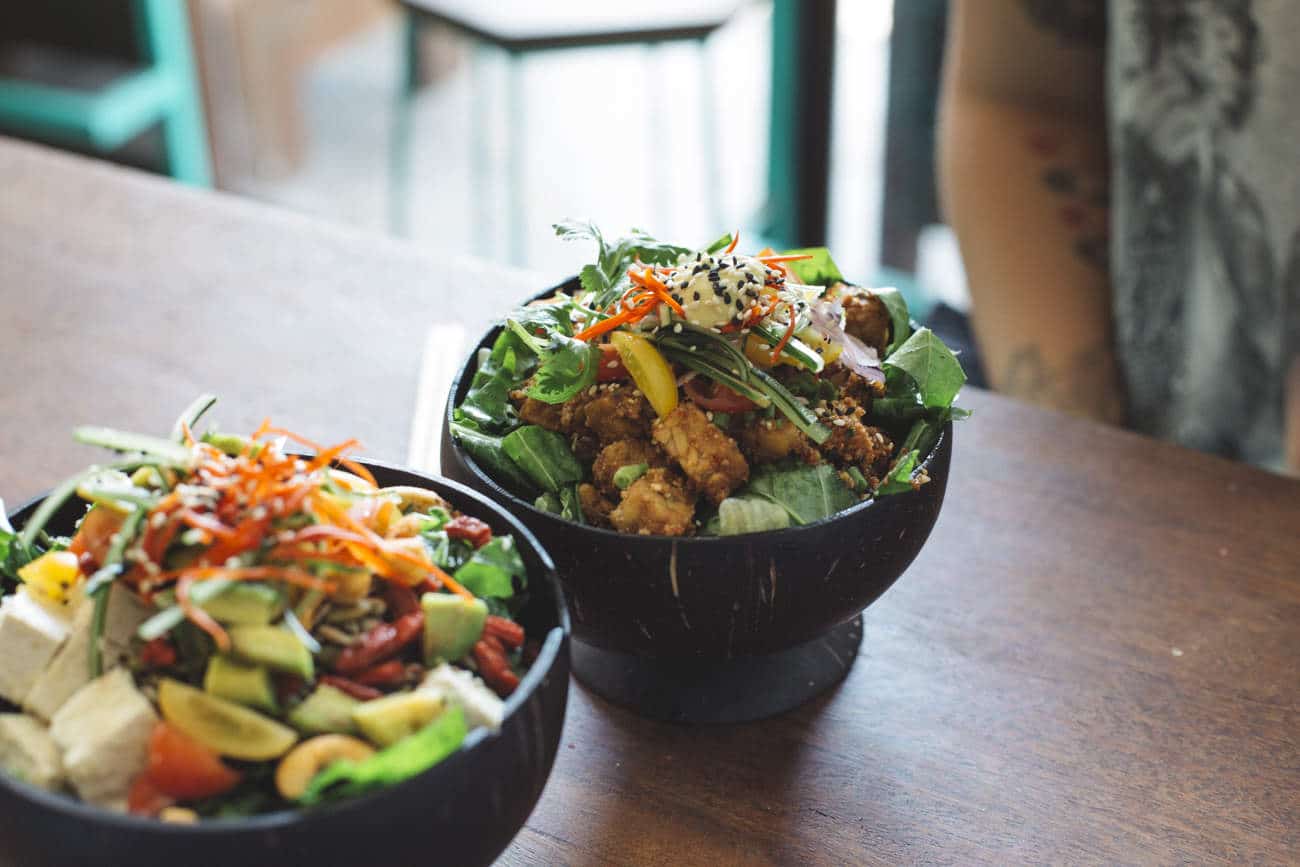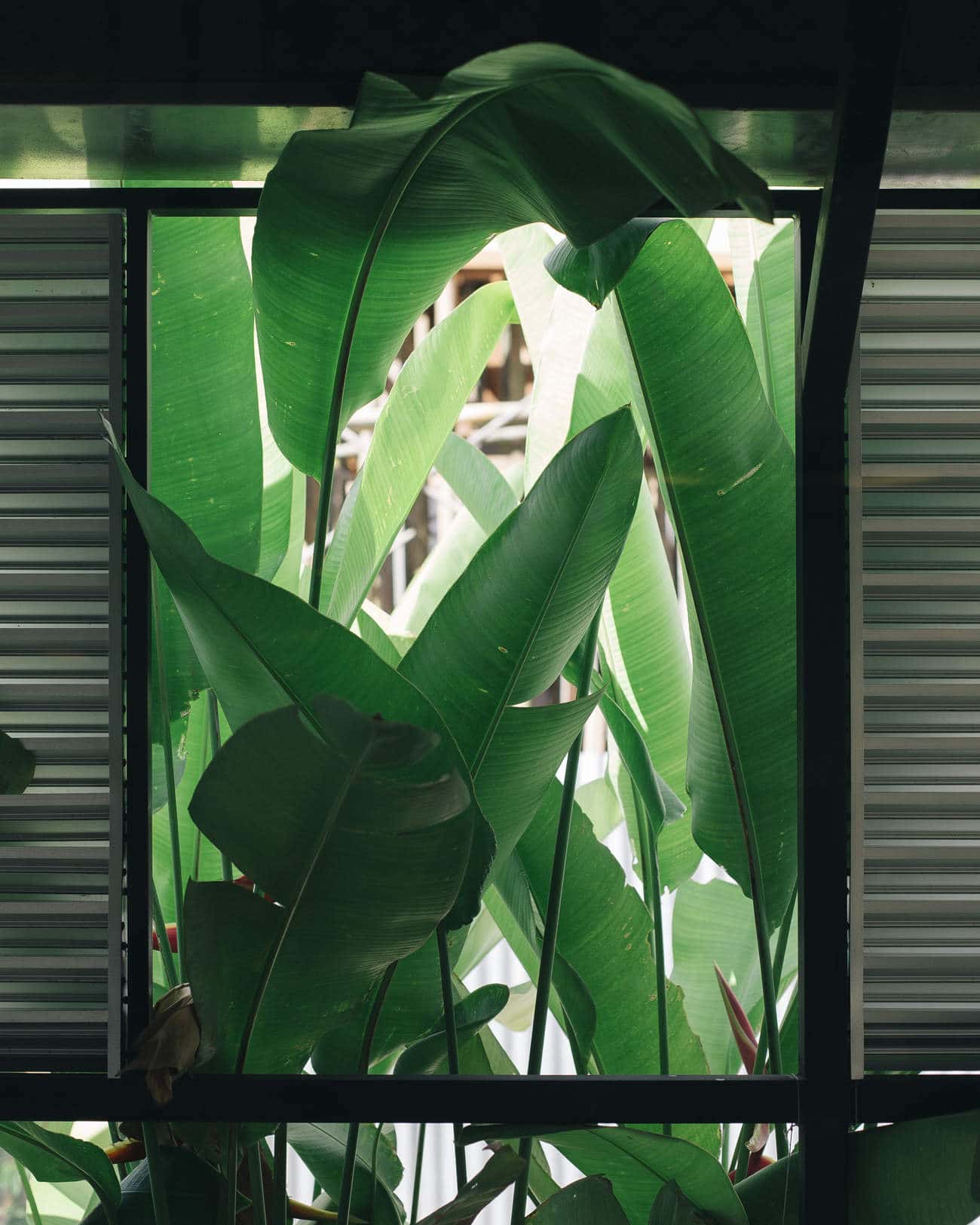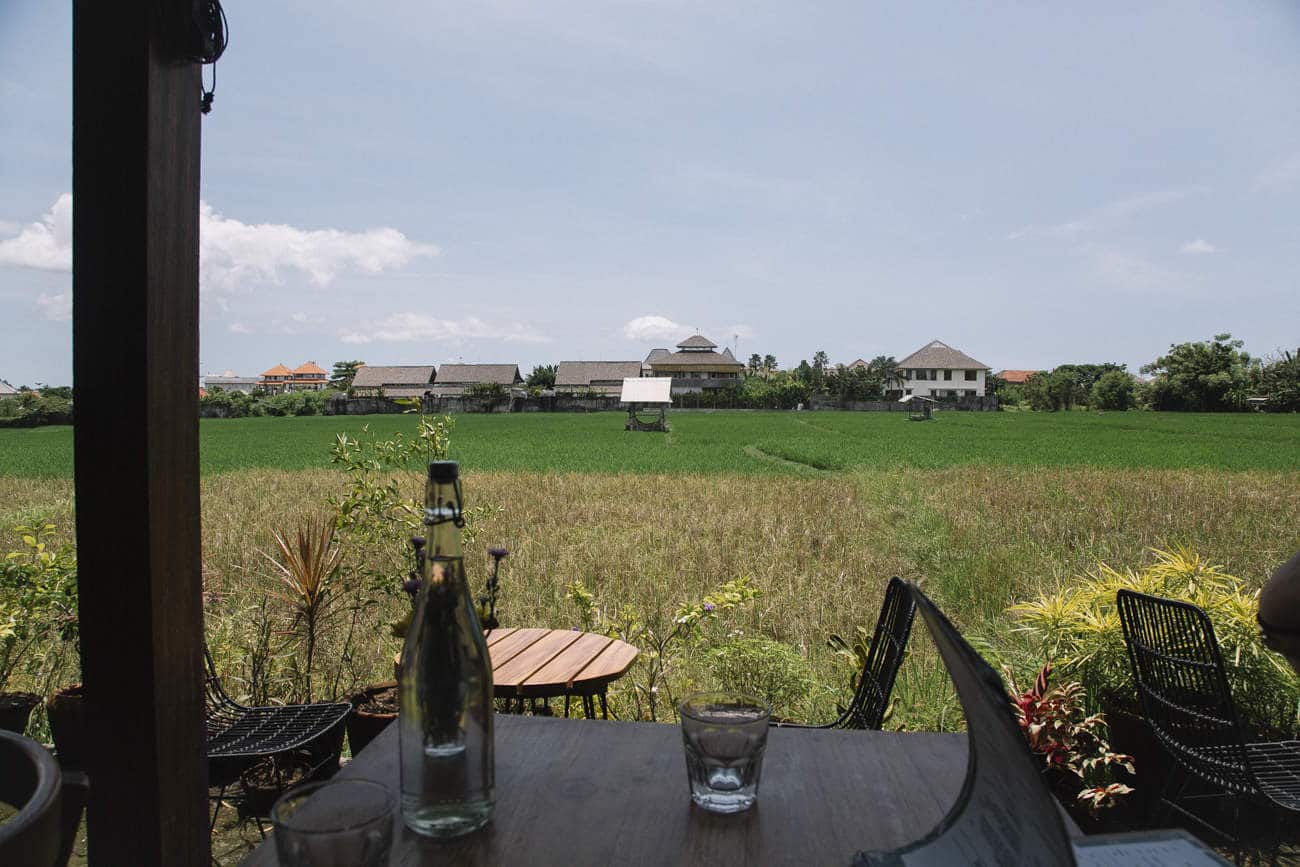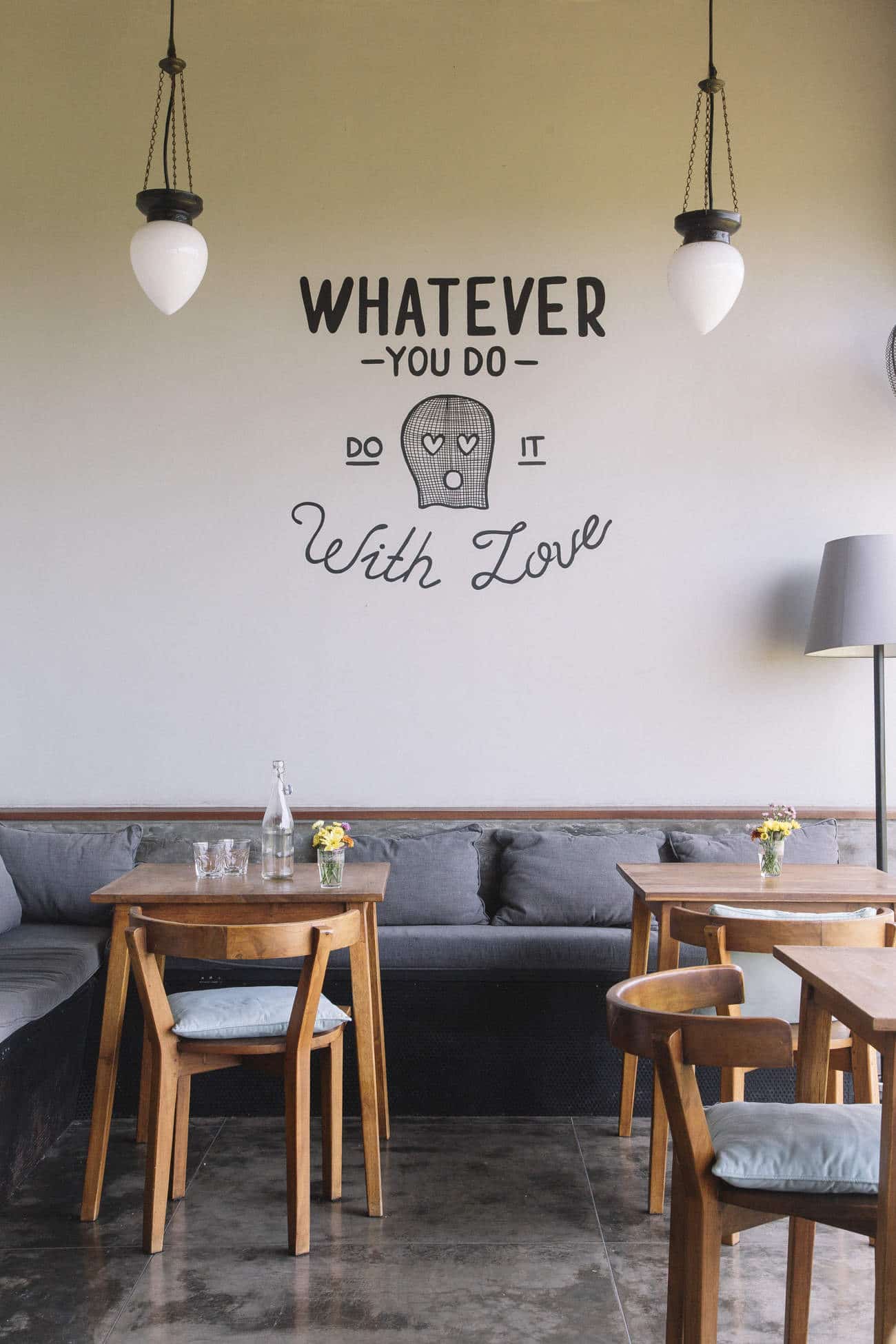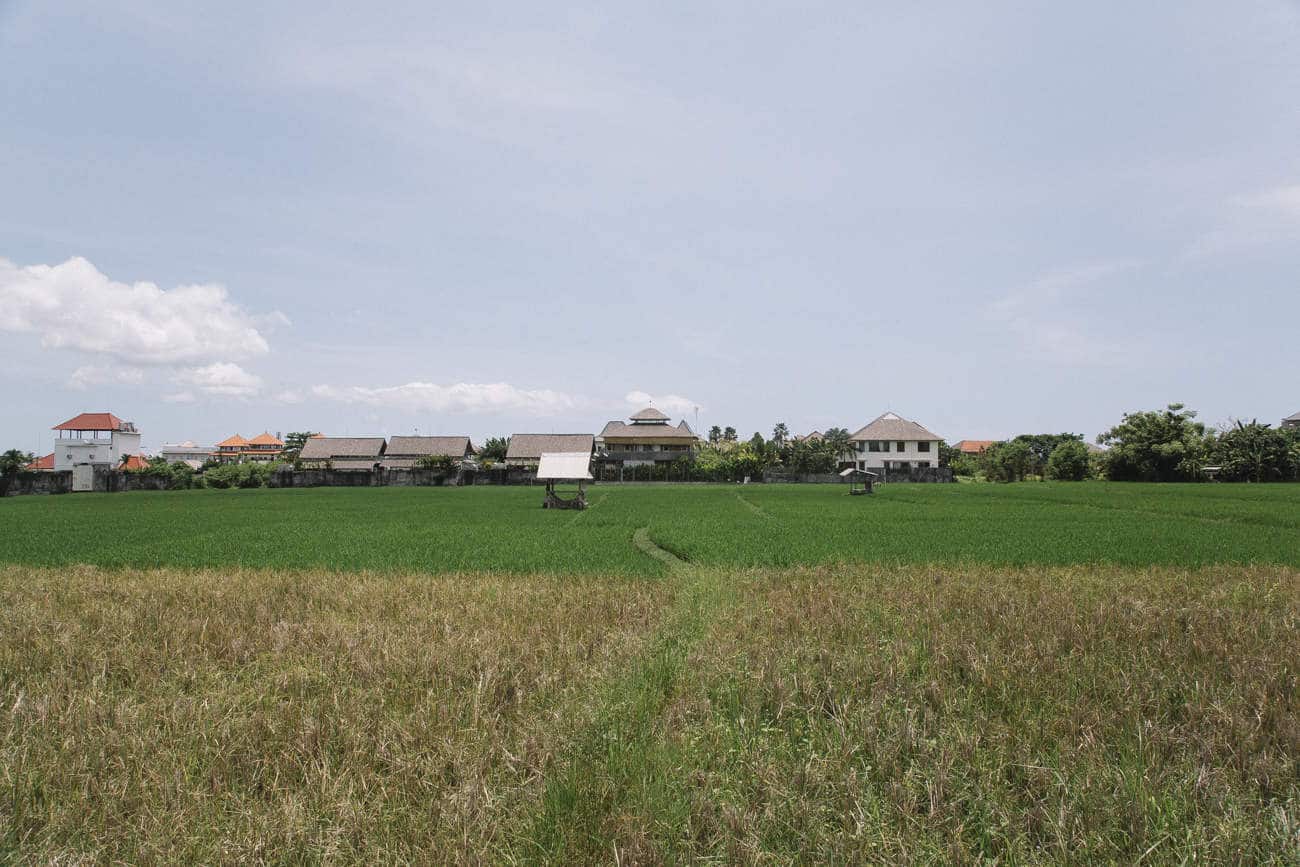 We also got to discover a really cool place & business – a kombucha brewery run by local surfers, called Kombuchi.
If you don't know what kombucha is, you must give it a shot. It's a fermented tea beverage that's delicious and super healthy as it's full of beneficial bacteria (the kind that help with all sorts of ailments and tummy issues). I used to experiment with making kombucha back home and I always get excited about people who are passionate enough about it to turn it into a business and a brewing adventure to share with the world. It's pretty interesting because it's a natural product free of additives, and no brew really tastes the same.
This brewery was particularly lovely to check out as it was a nice place to hang out. Simple interiors, cool furniture that the guys mostly built themselves, and an badass exterior wall mural done by Evi Novita, a local street artist.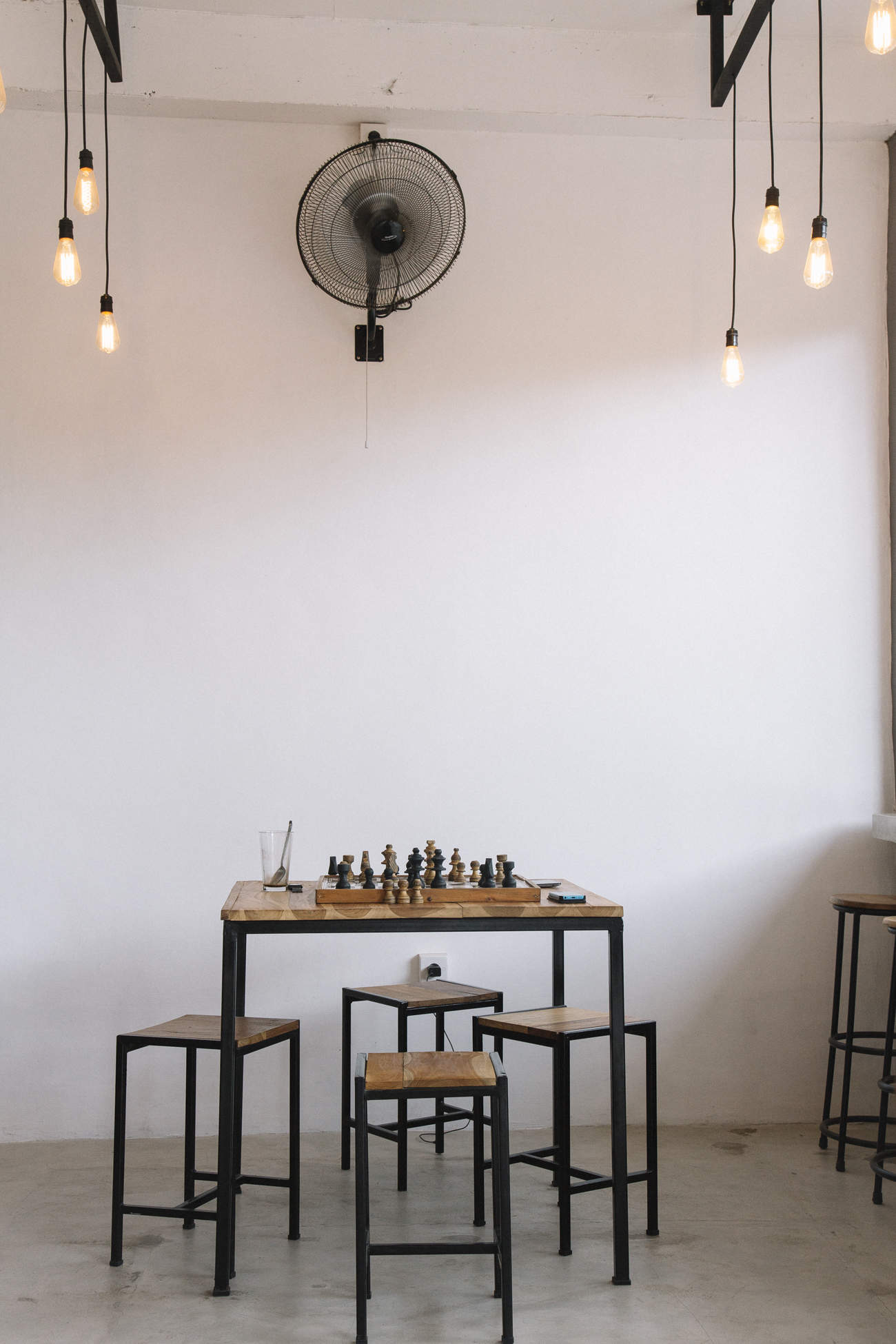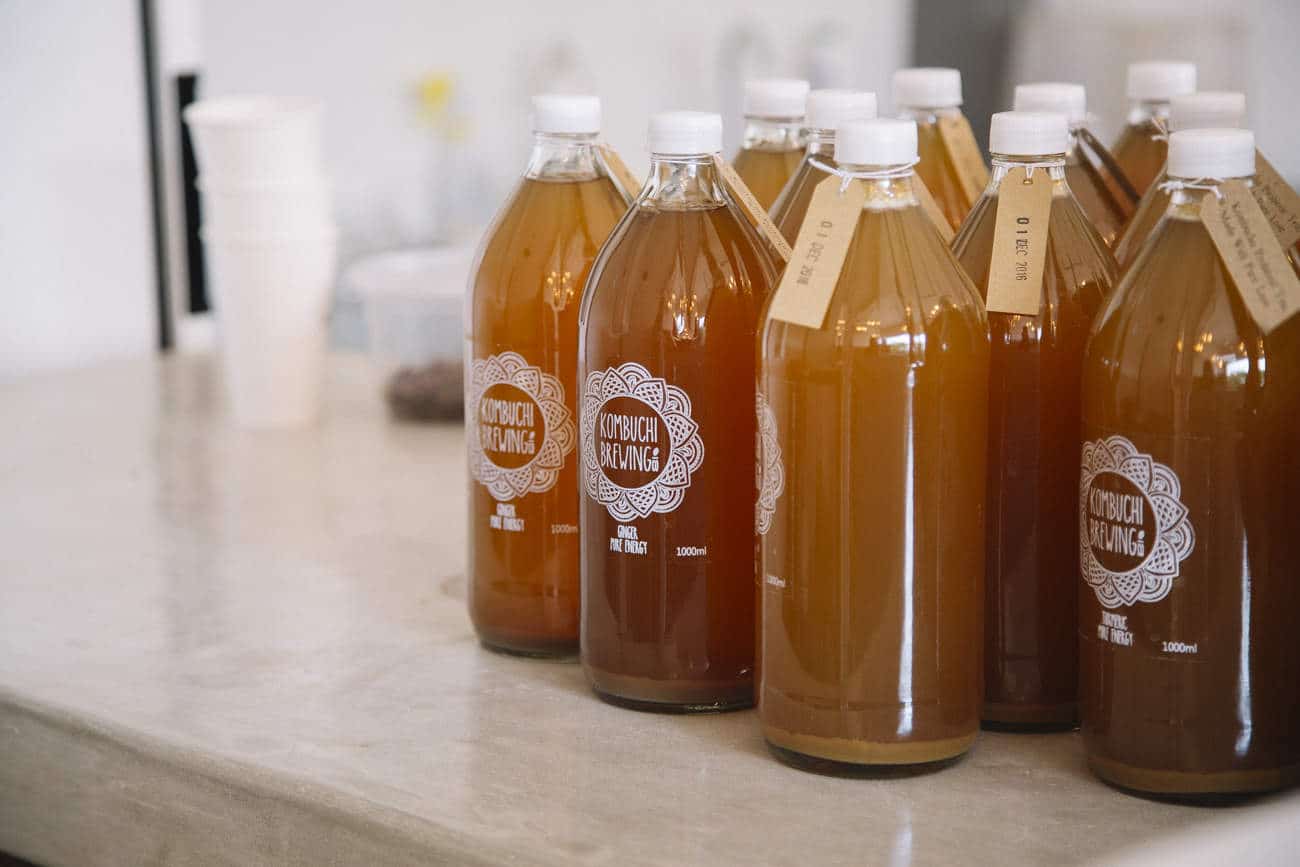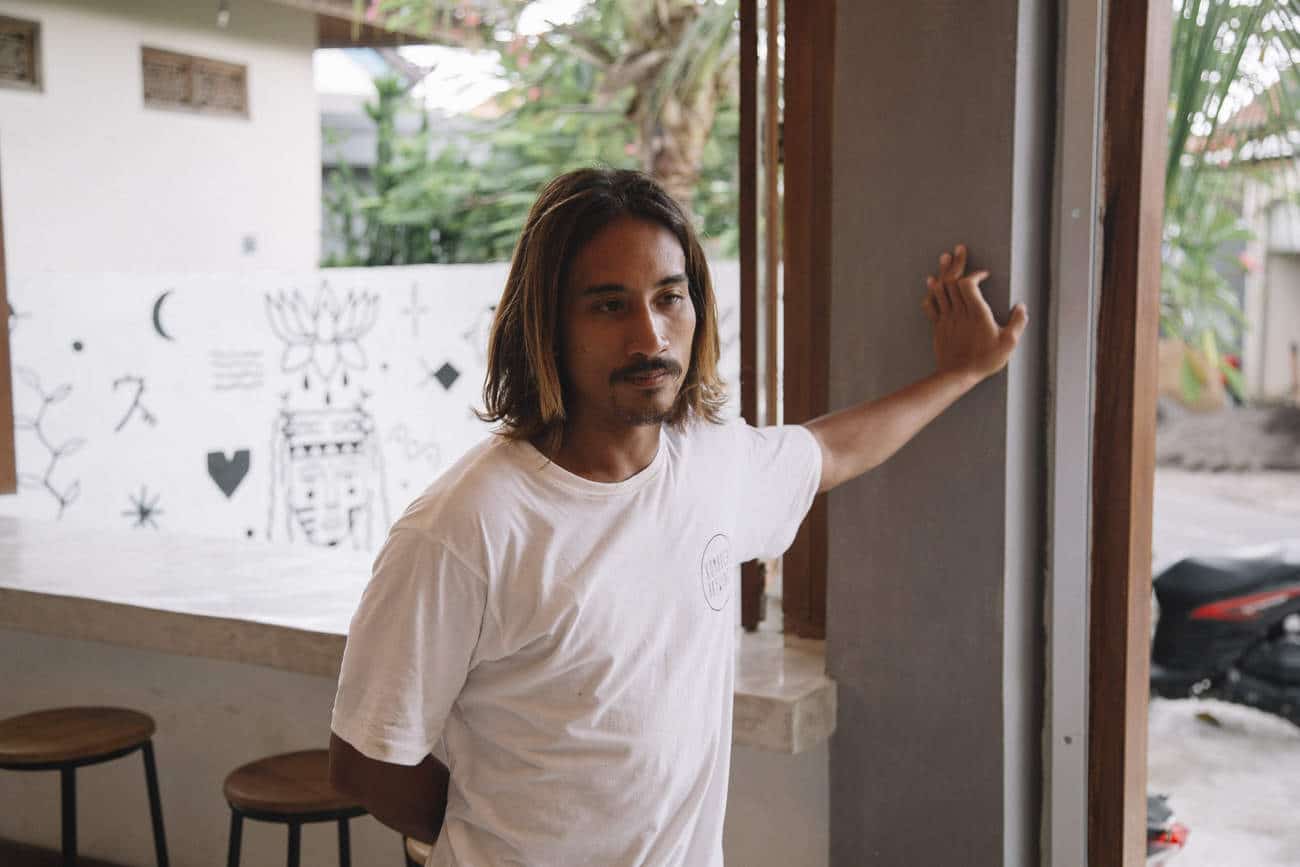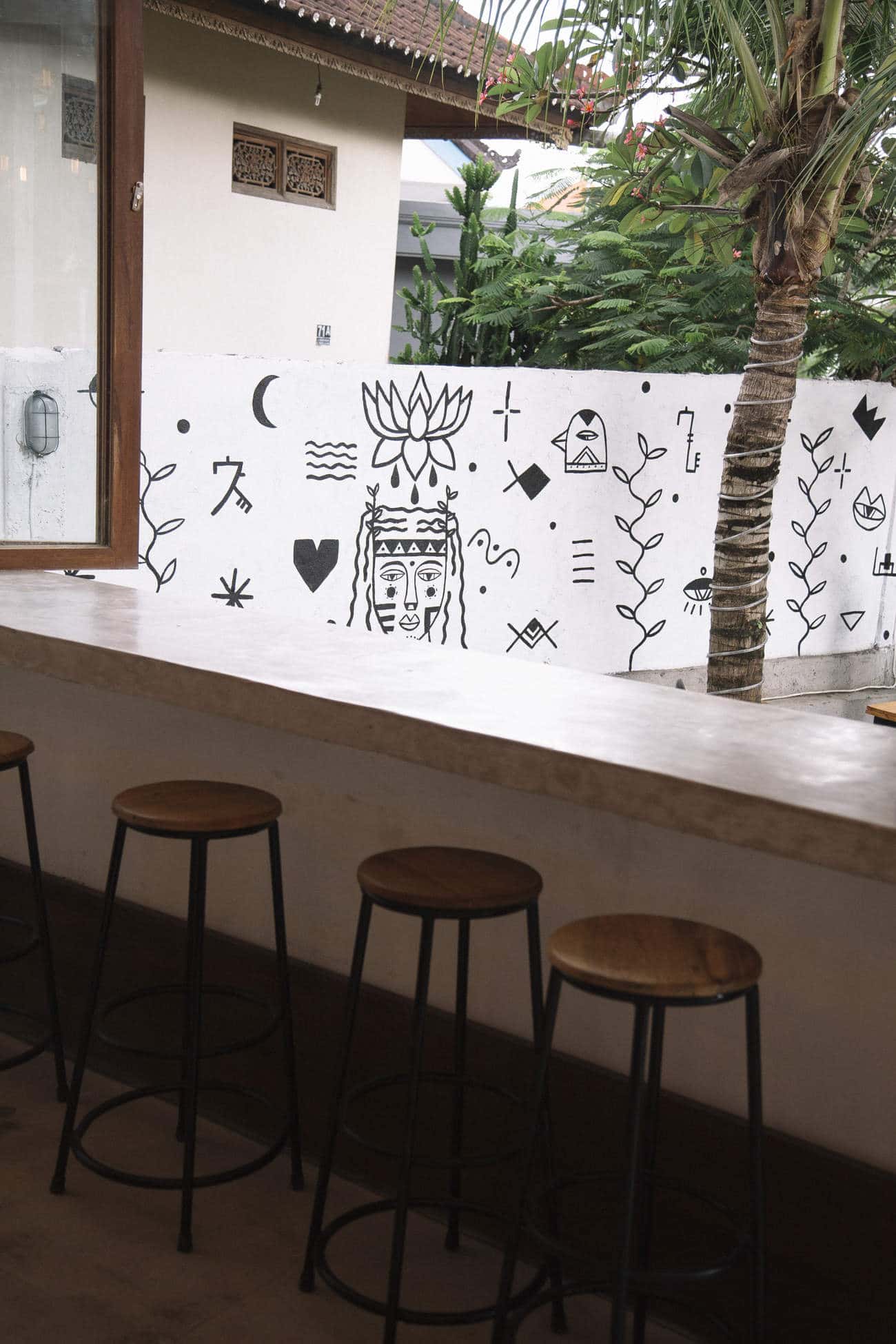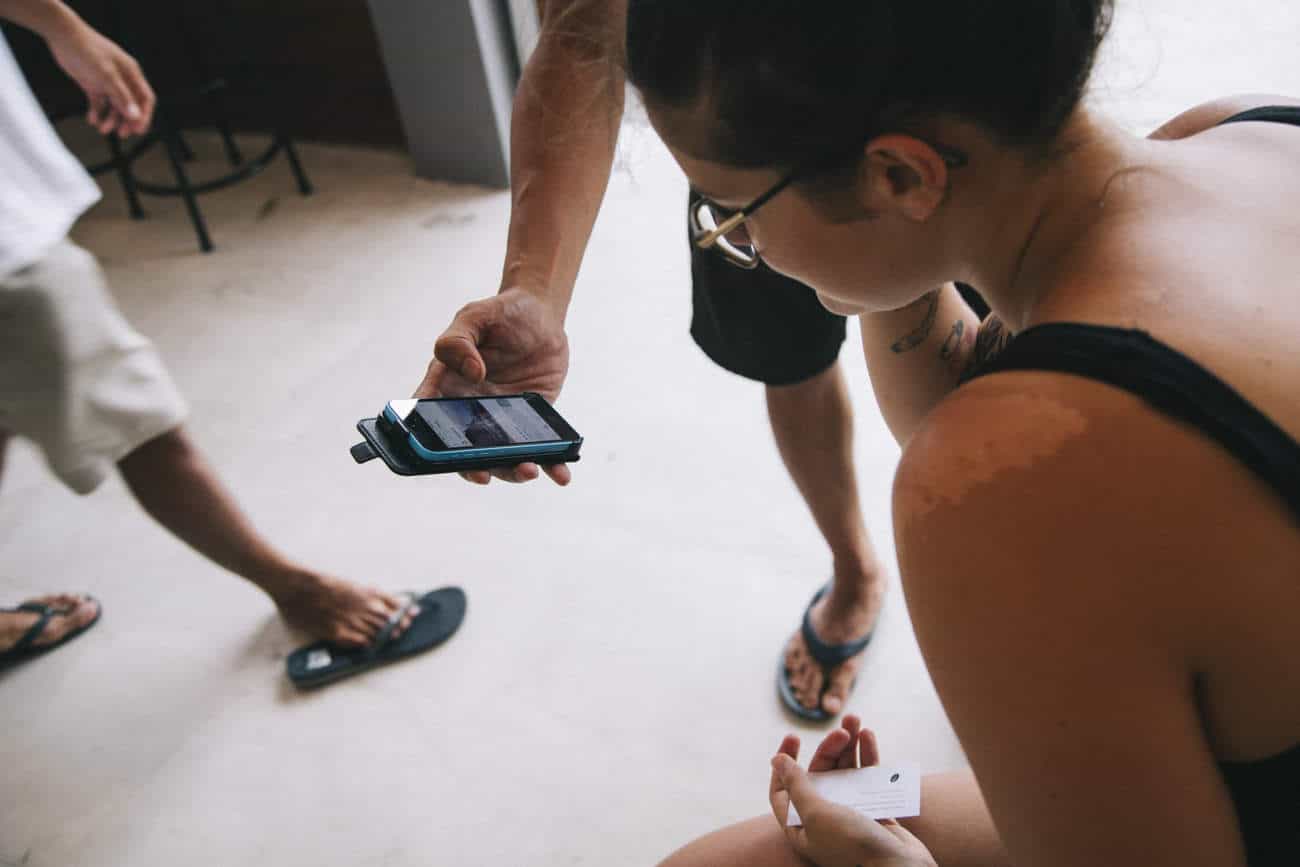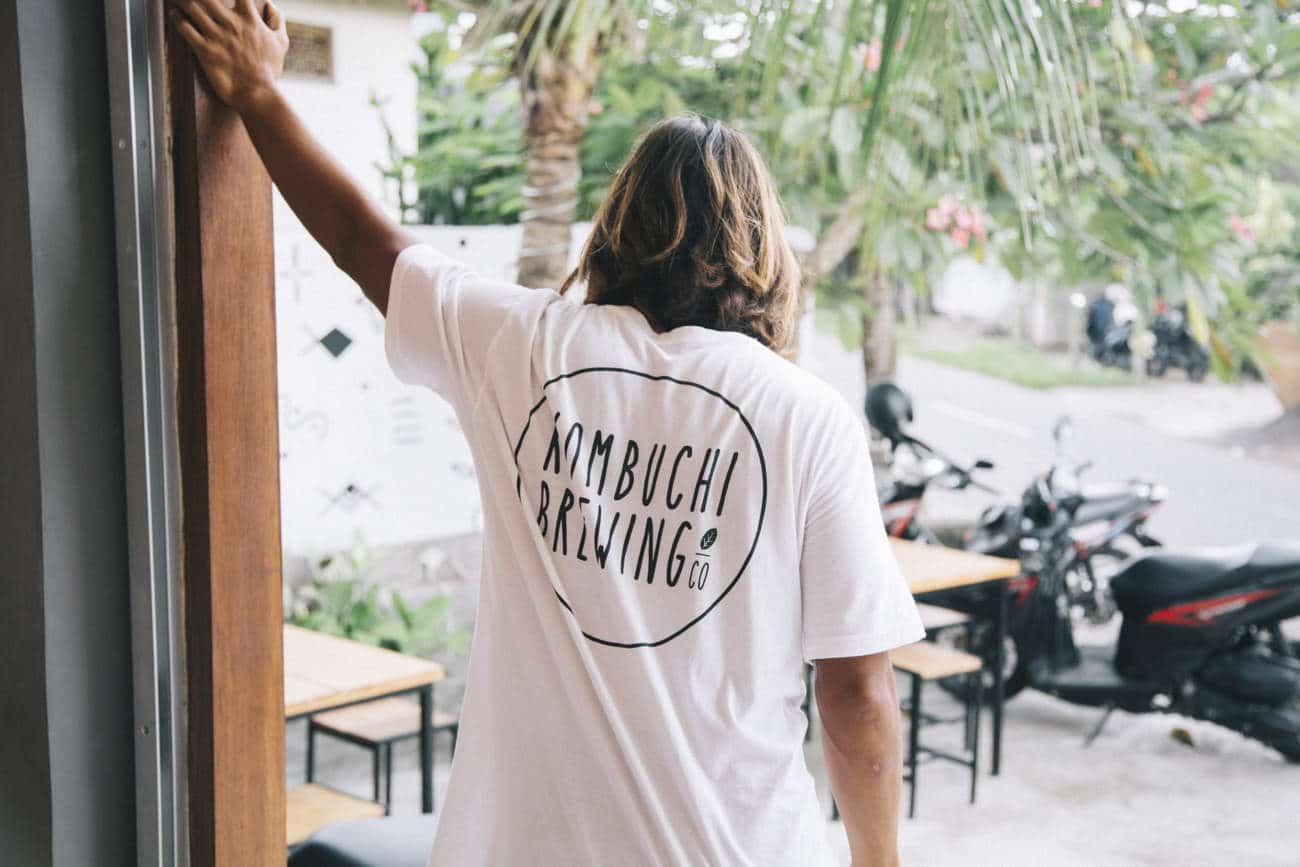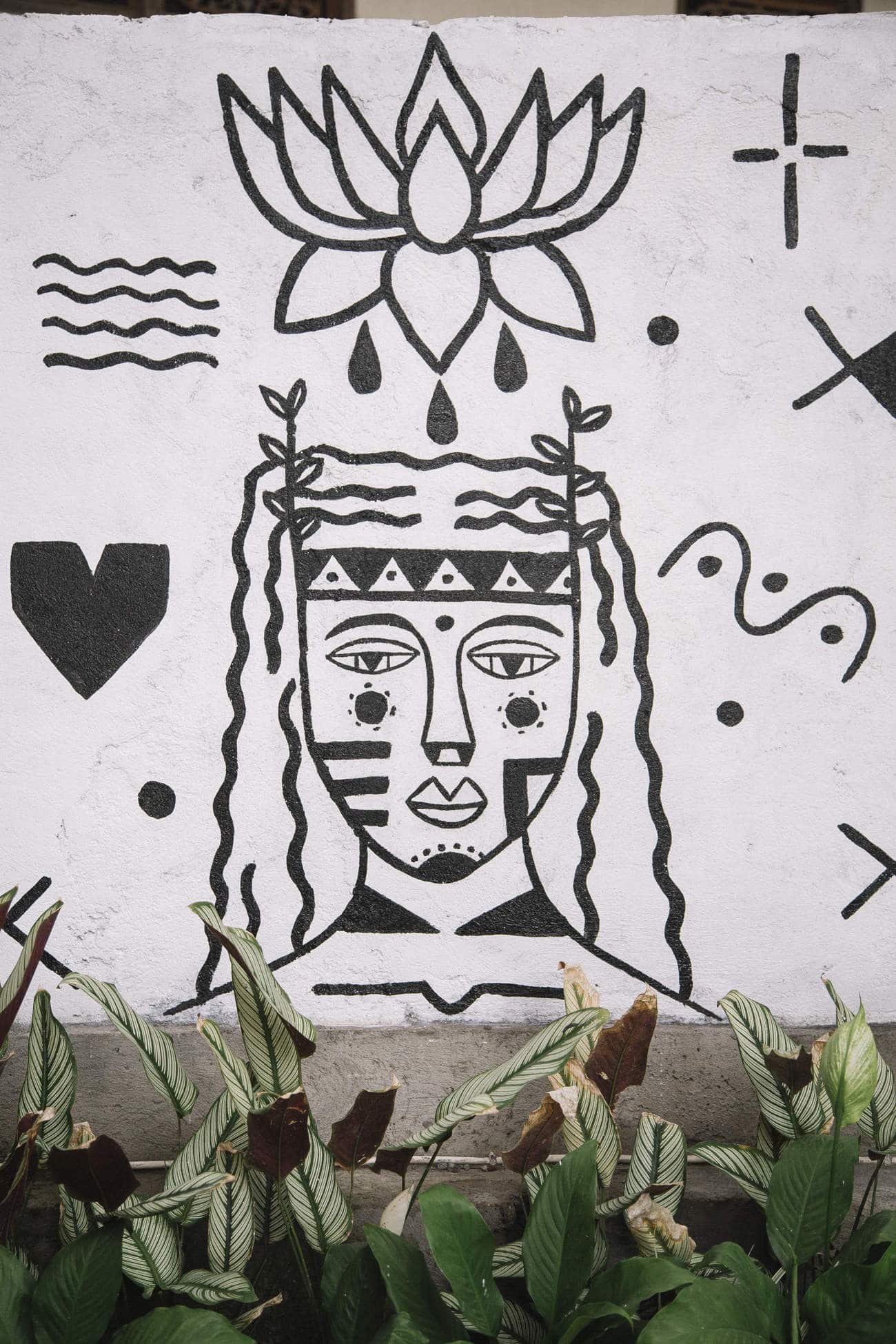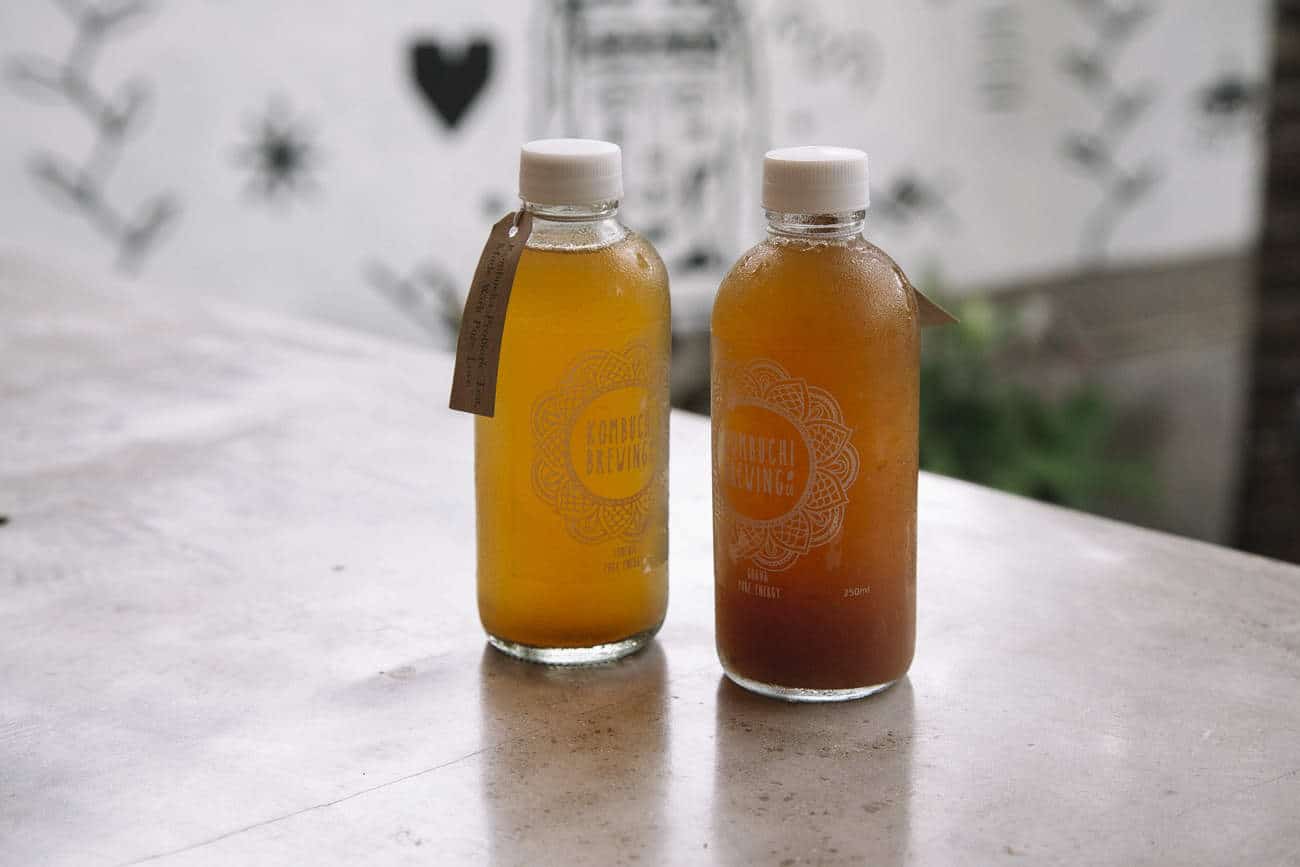 Although it felt like Canggu was mostly about surf vibes & hip foodie spots, it was also interesting to explore the area surrounding it. By wandering off the beaten path, we got to witness a few details of balinese culture and environment: rice fields, little nooks of spirituality and incredible plant life (including overloaded mango trees!).
That was all even more inspiring for me to be honest. As much as we liked hanging out in hip places, the fact that they were so westernised sometimes pulled us off. We often felt like there was a huge gap between locals and foreigners – it did feel strange although it can be expected in touristic places. It took us some time to adjust to that at first.
When we travel, we like to find a good balance with all of that and experience the local culture, so we made it a point to follow our instinct and explore what happens away from the buzz, get lost in the fields, go to local Balinese eateries and notice where the locals go to gather. For me, this should always be at the heart of any traveling experience, whether you travel short term (on a vacation) or long term (like us nomads!).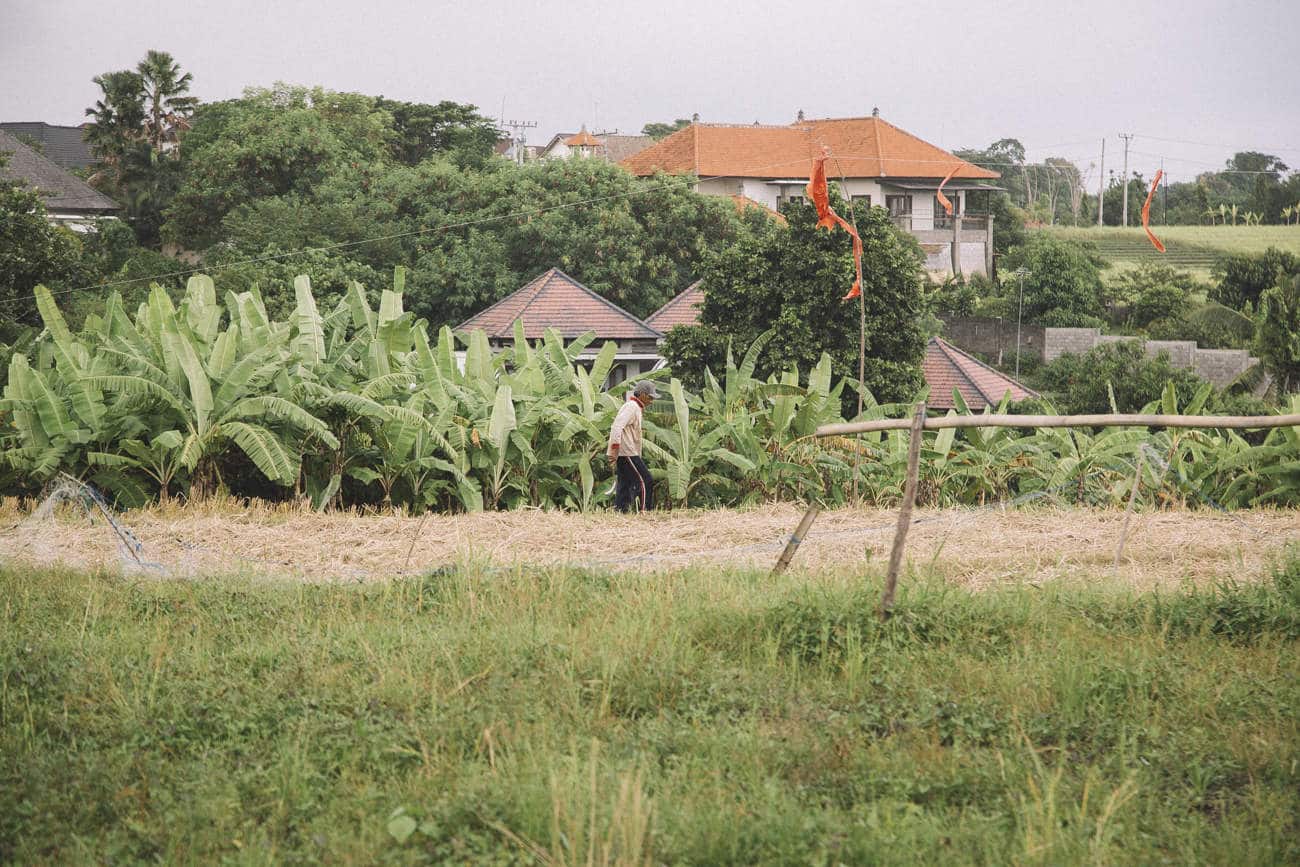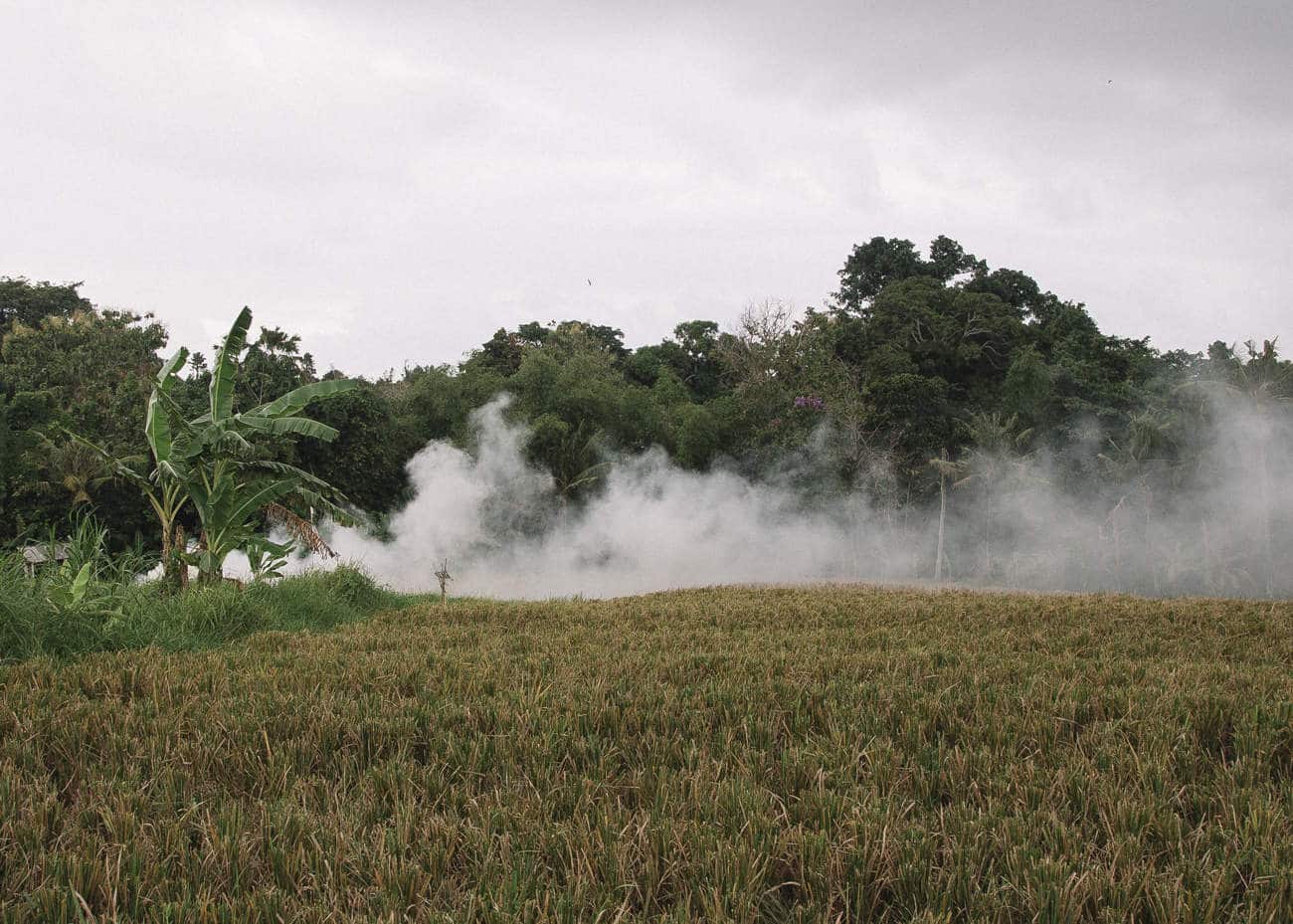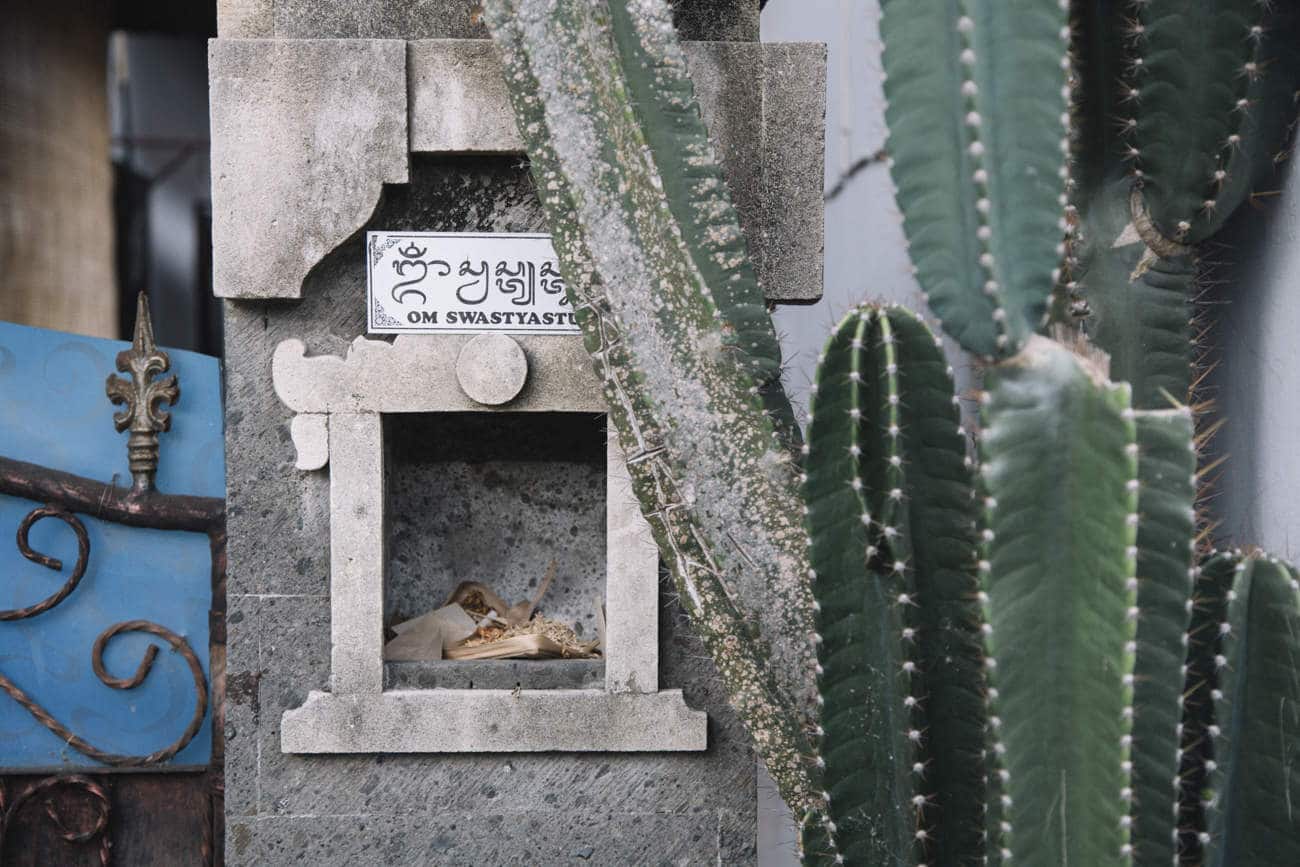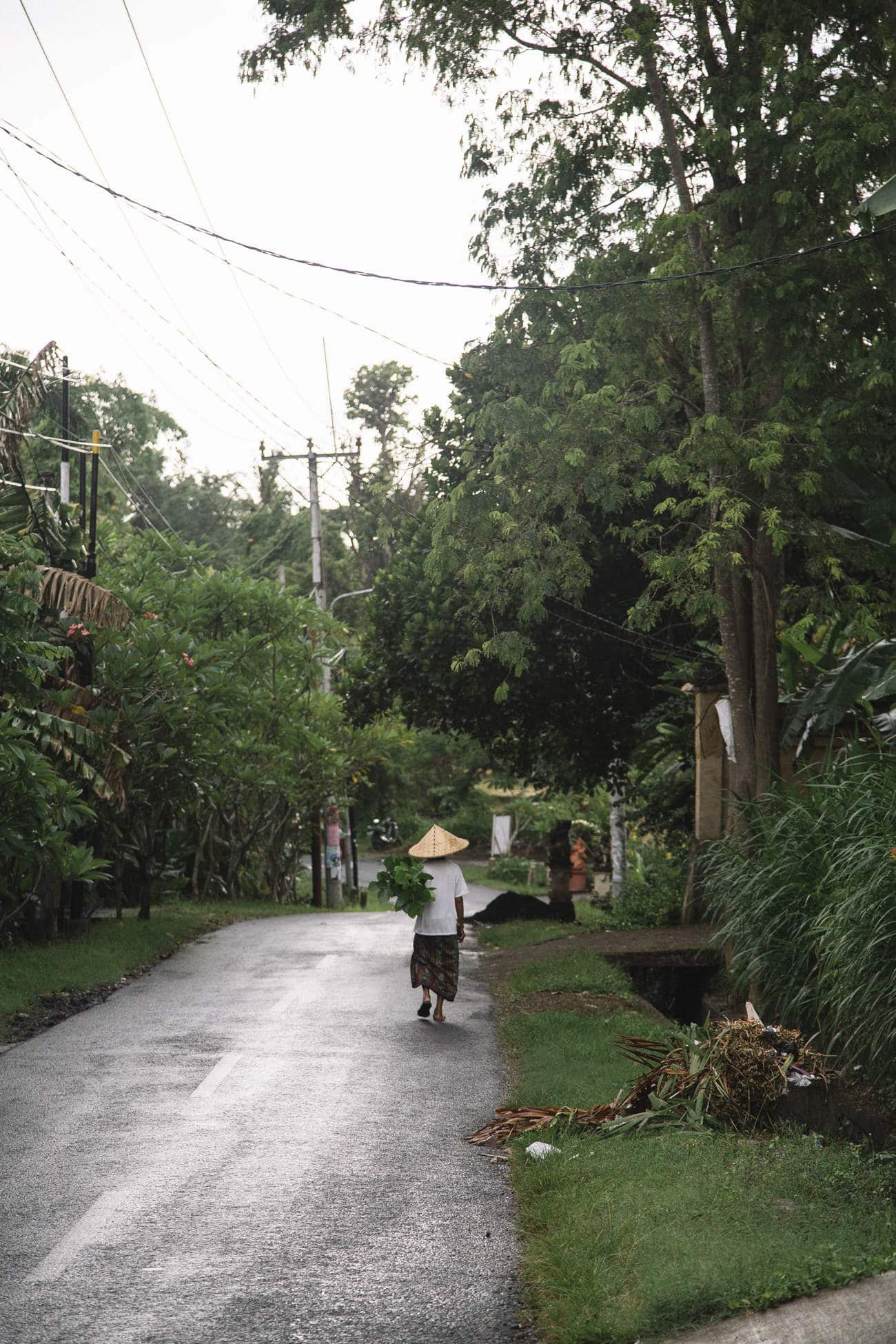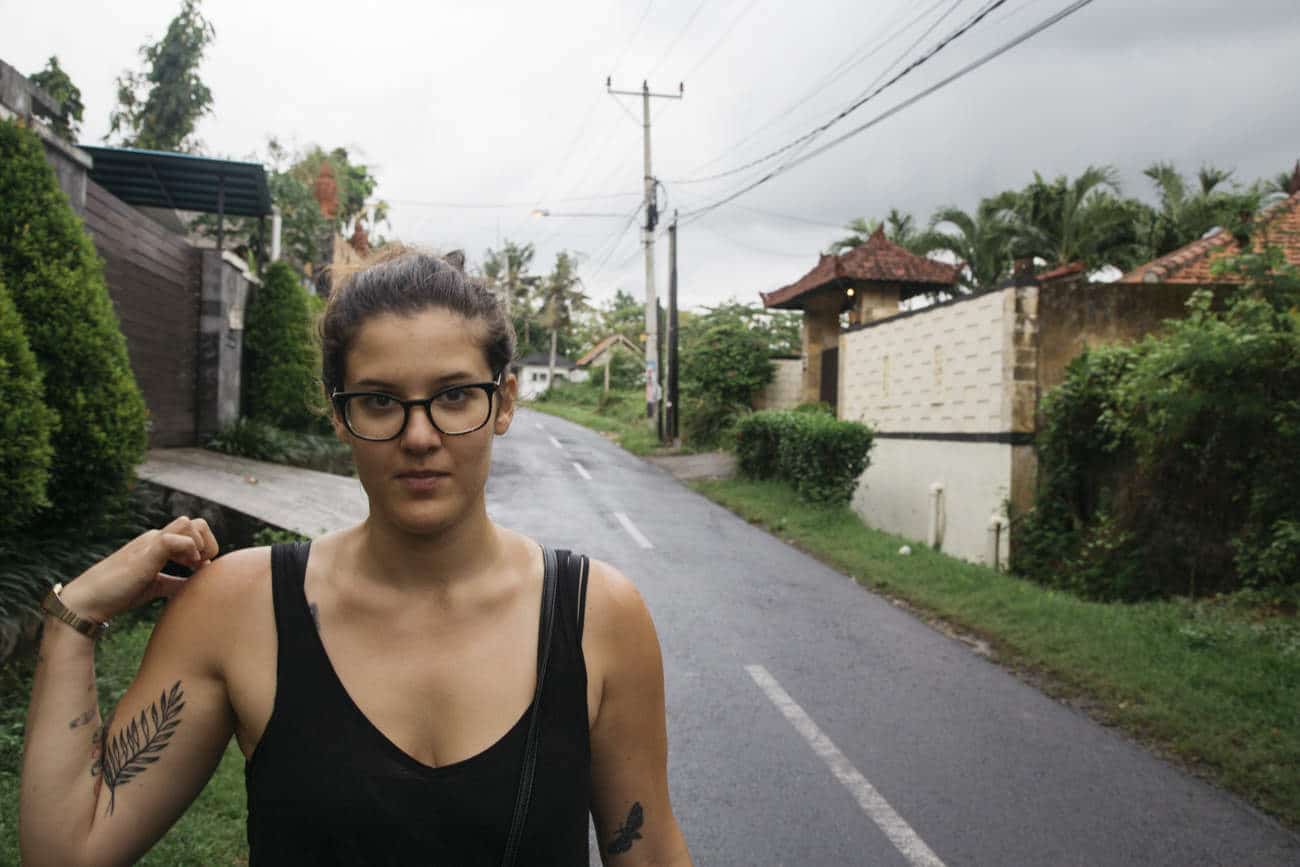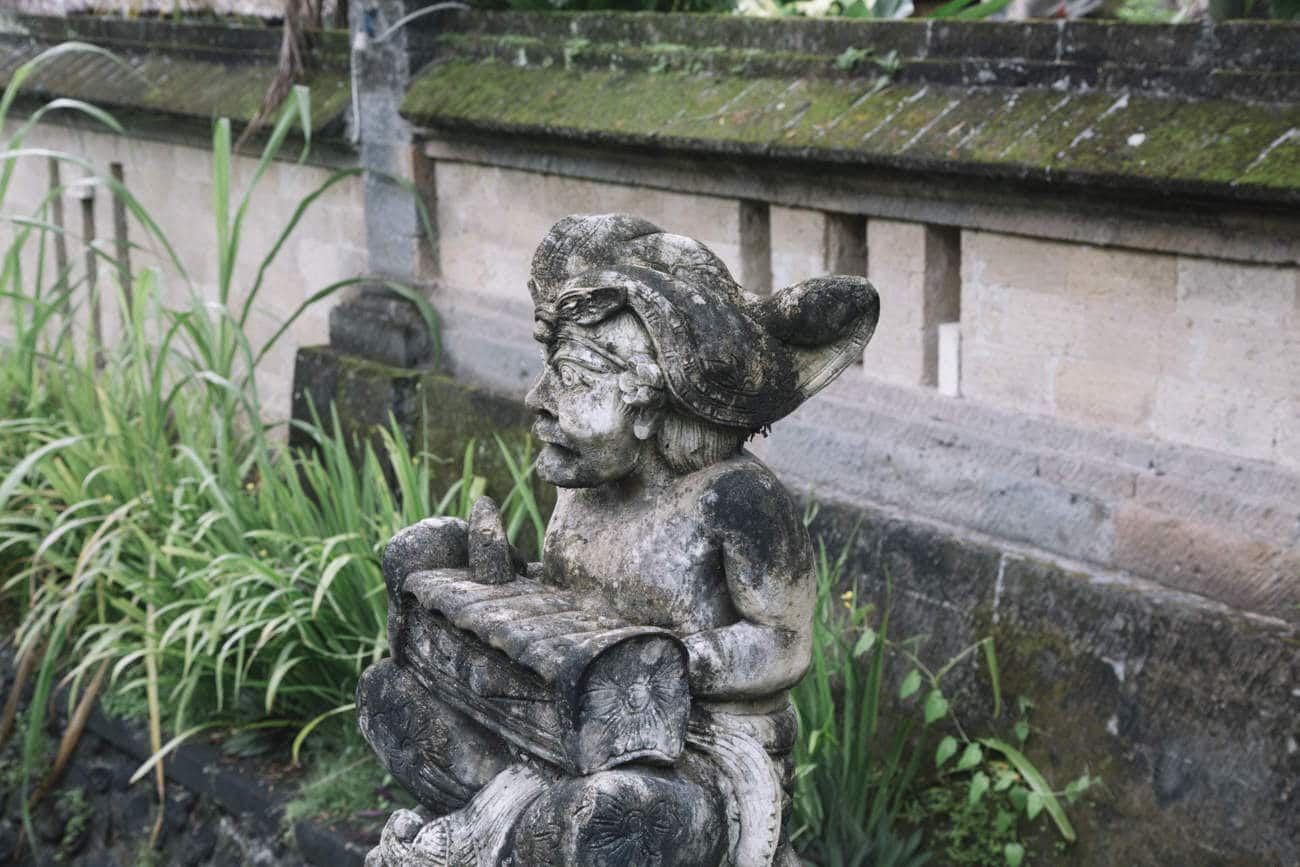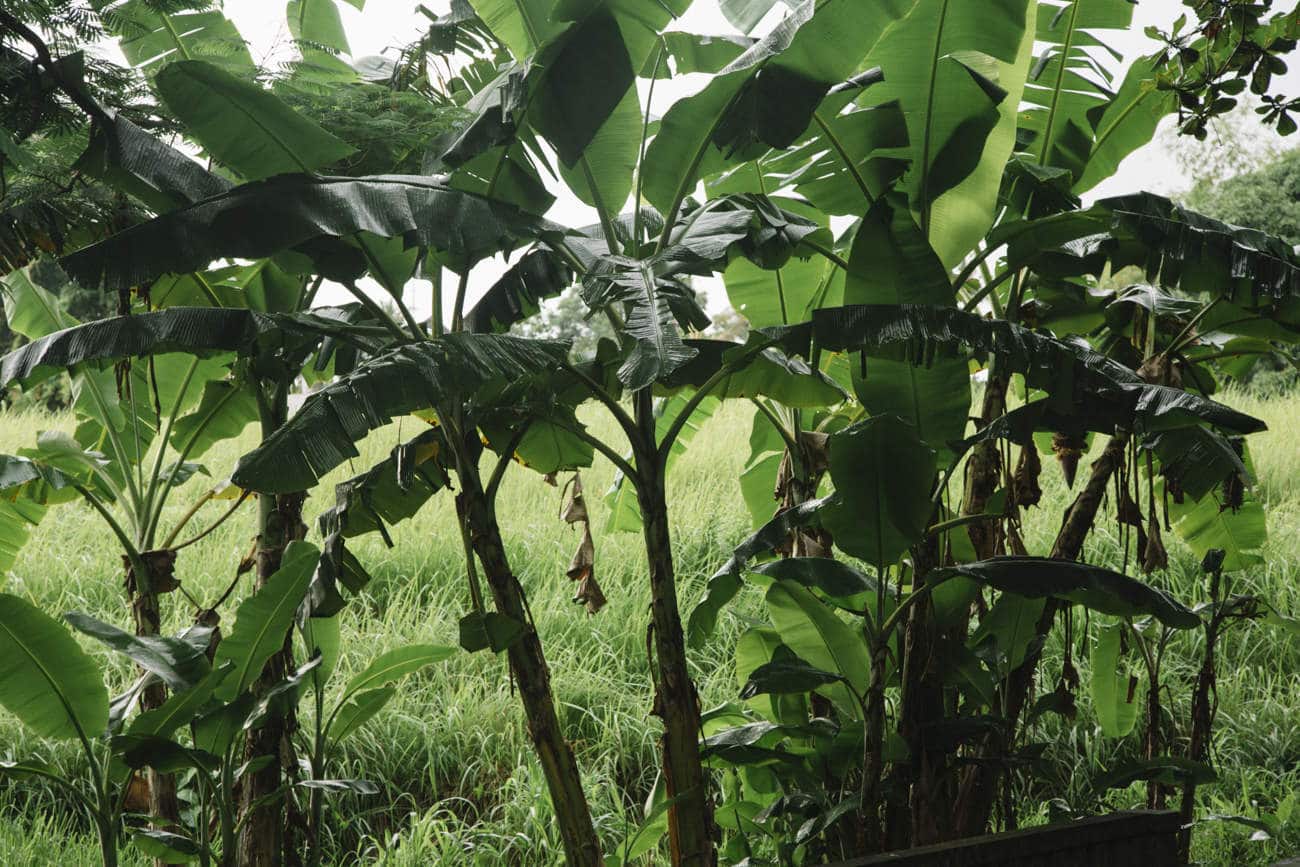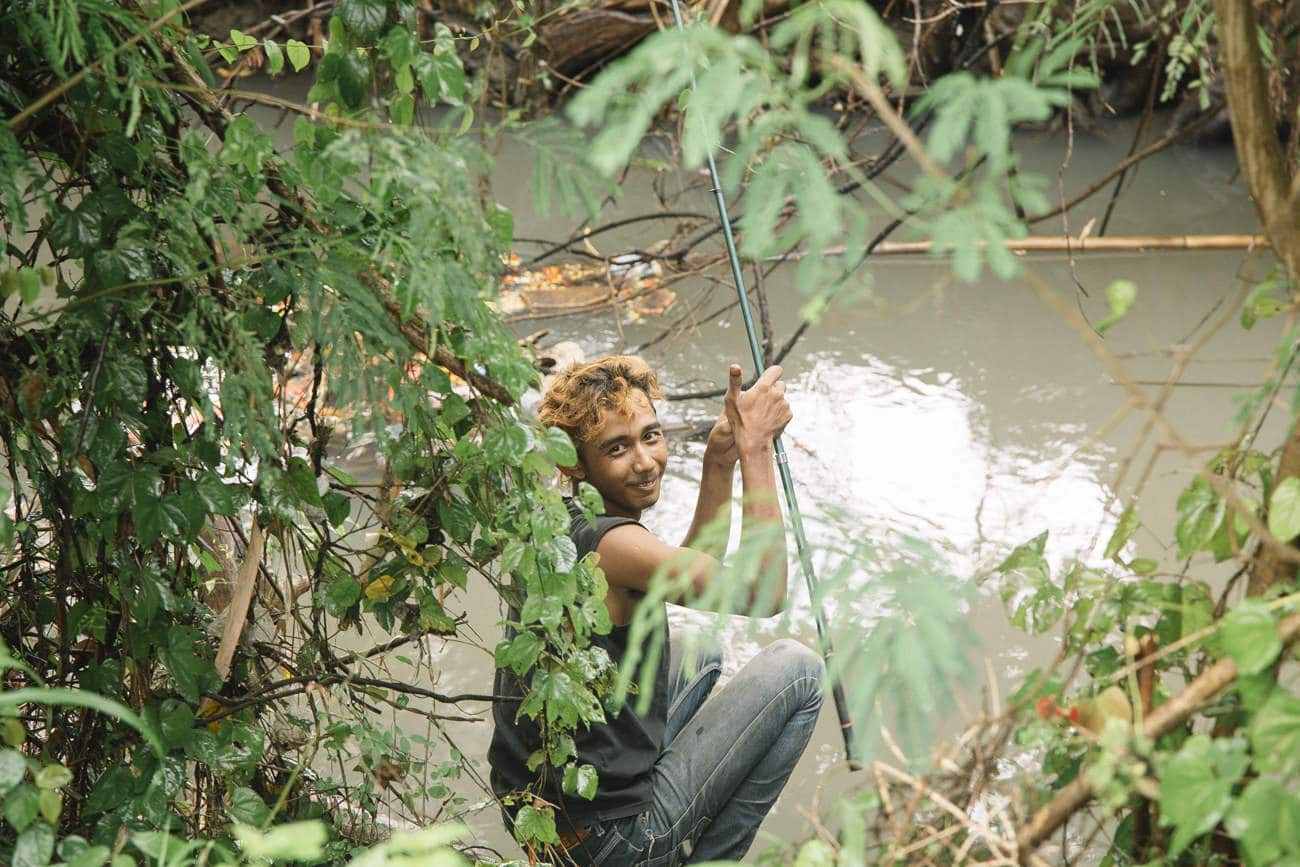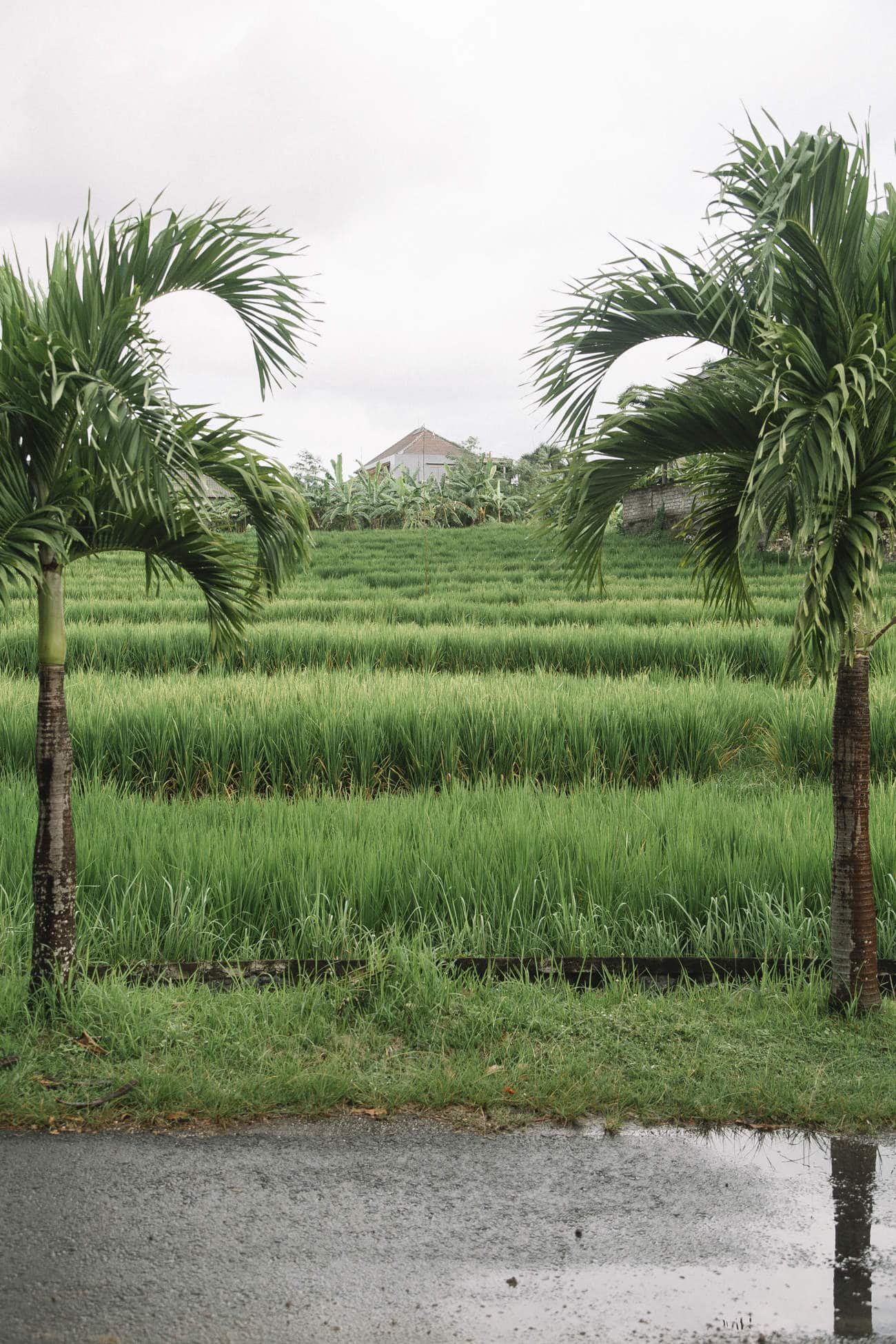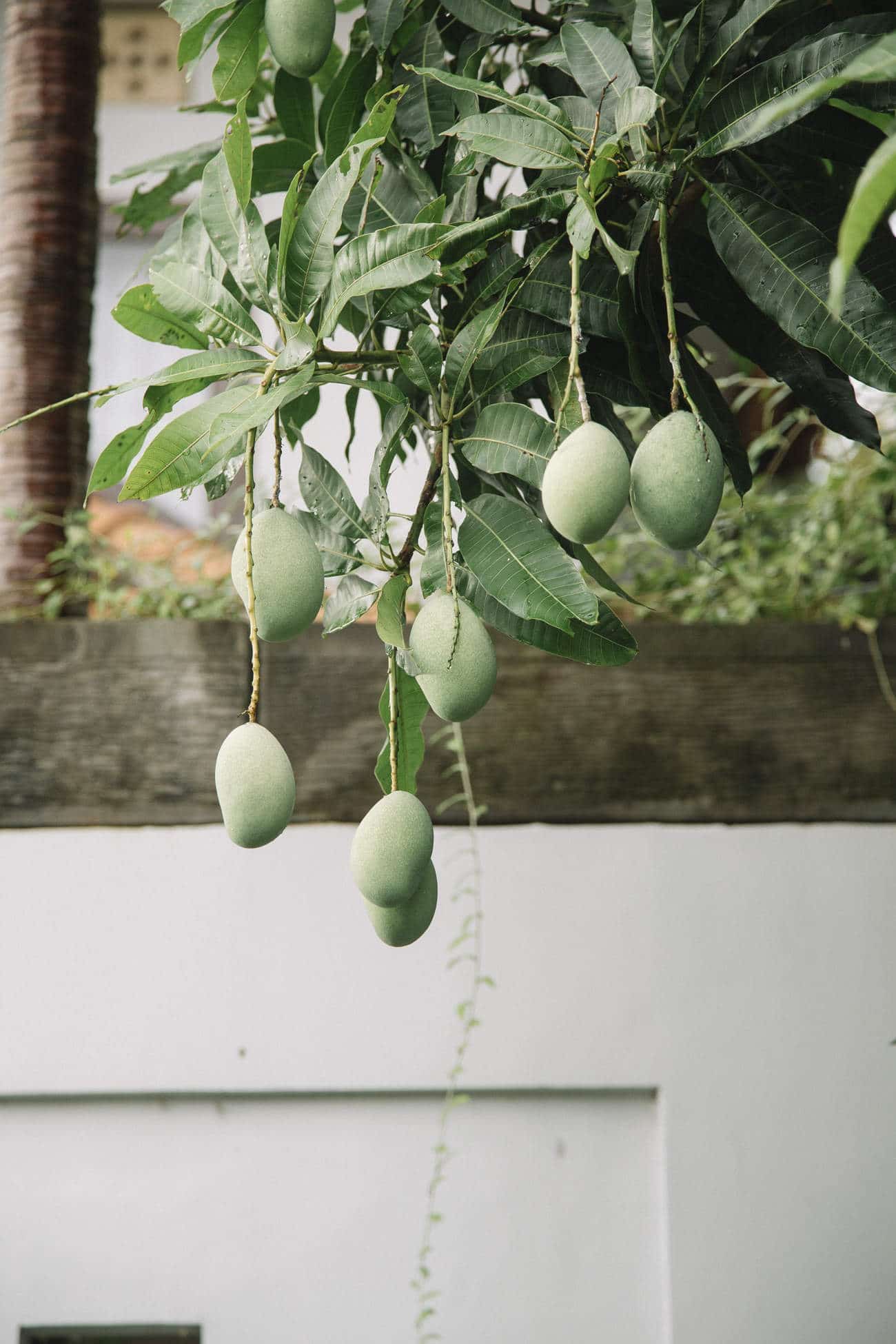 I was almost about to combine this post together with our experience in Ubud, where we stayed for the rest of the month (and where we are right now!), but that would have probably turned it into THE largest post we have ever made. So many photos, so many things to say, I wonder if you guys would have the patience for that in a single go!
Ubud was a very, very different experience and I feel that the best way is to dedicate a whole separate post to it, which I will be sharing on Friday! I will also be sharing some more news about what we've been working on. It's been a busy month, and we'll soon have plenty of NEW things that will be coming up around here. So…stay tuned 😉
---