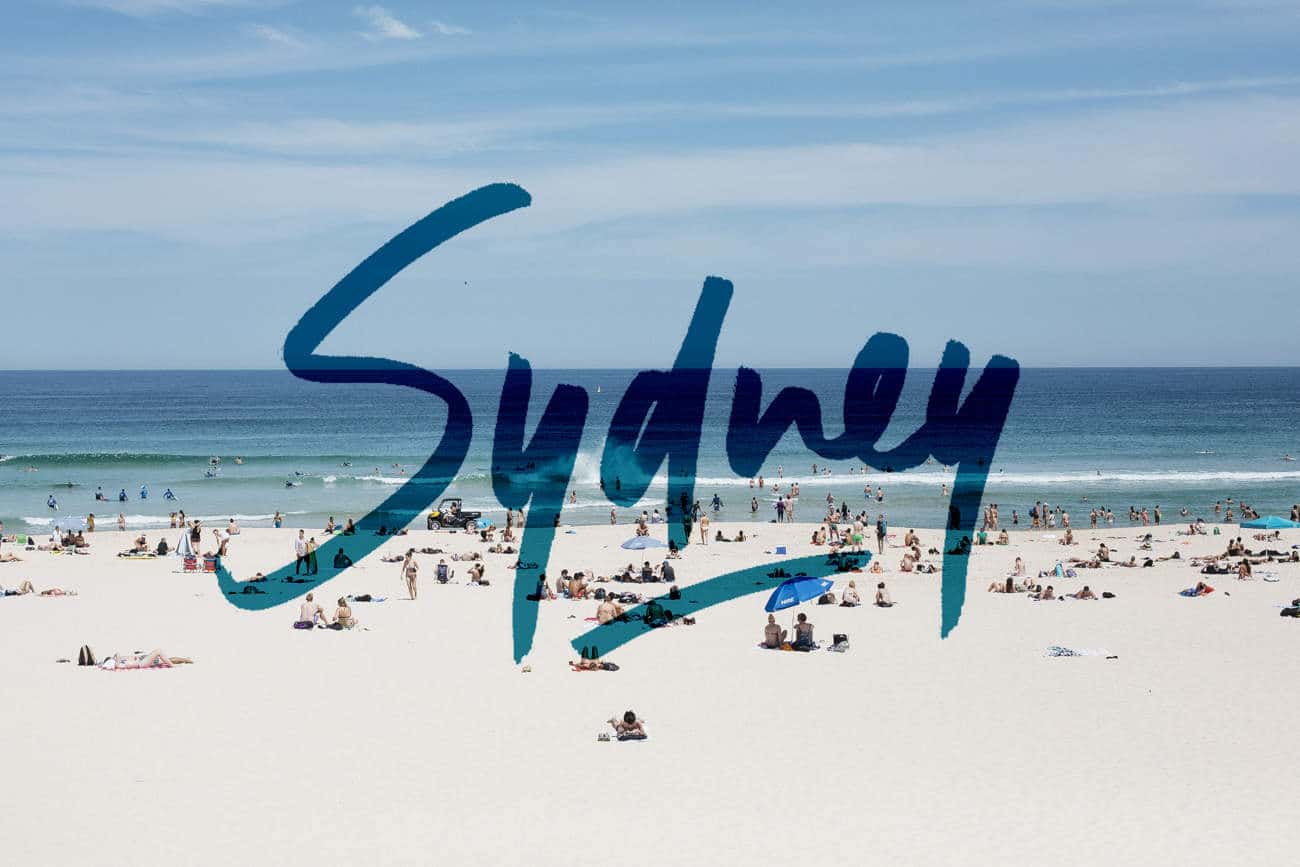 Hello from Australia!
It's funny to remember that our travel plans did not initially include coming here, or being abroad for this extended amount of time and becoming so serious about this nomadic lifestyle choice. The idea at first was to just be away for a couple months from October till the end of November so we'd be back in our nest for the Christmas holidays. Halfway through our stay in Chiang Mai, the travel bug got the best of us. We looked at prices of flight tickets and compared the two options: A) flying home for Christmas B) travelling further. We quickly realised that it more interesting to take the second 🙂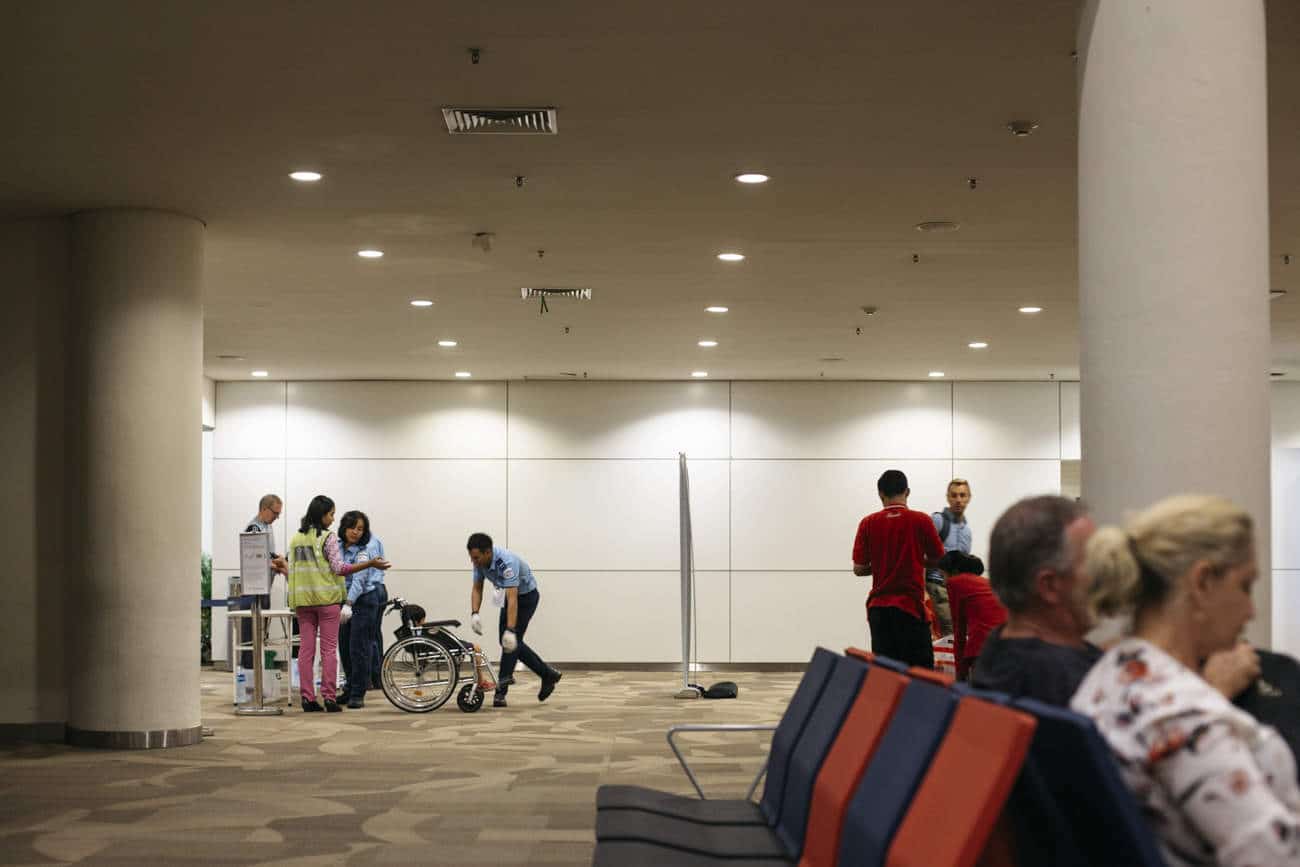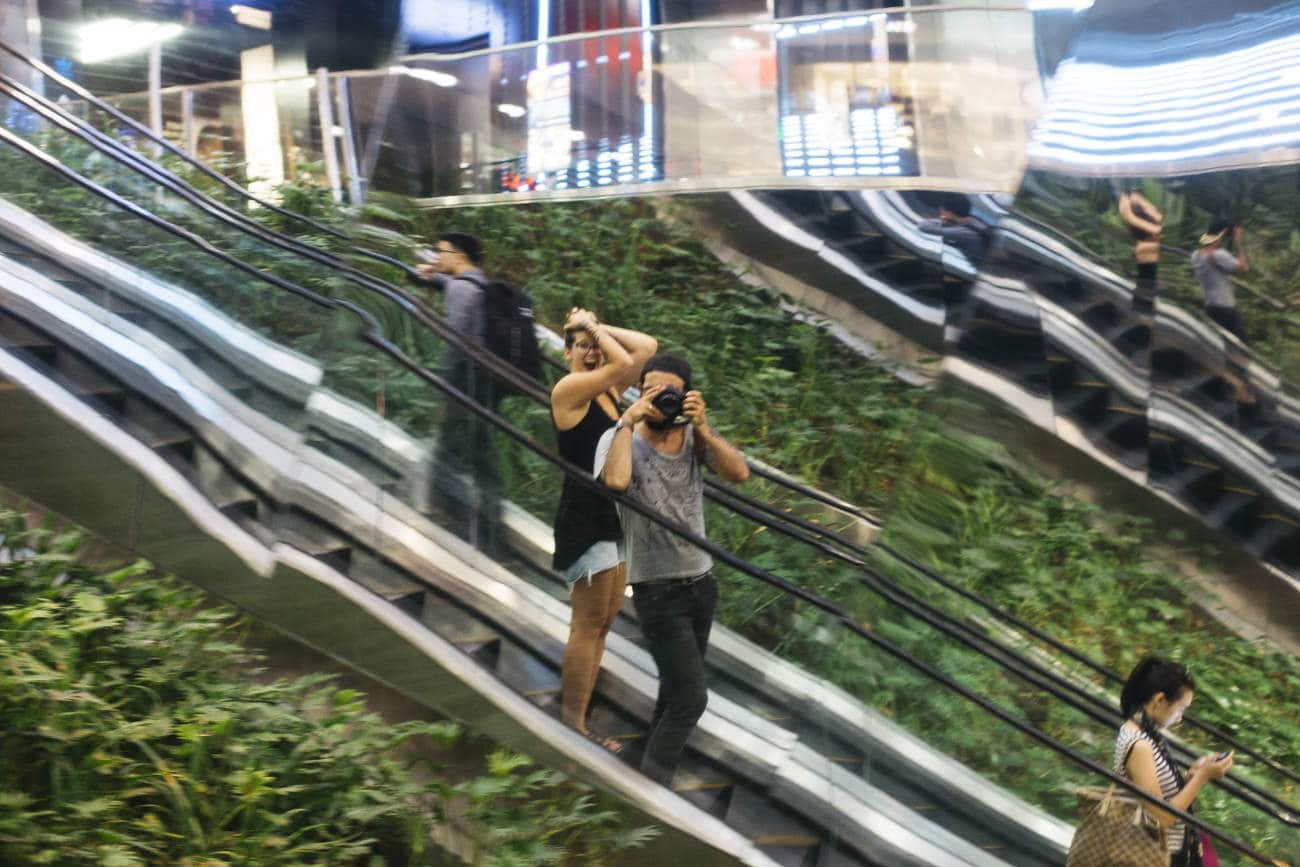 That sort of decision was not an easy one and it raised a lot of questions. What about Christmas? What about our stuff (as the initial plan was to only travel for two months, those suitcases are pretty tiny)? And where do we go?
Surprisingly, those things figured themselves out quite easily. It's not such a bad idea to spend Christmas a little differently, is it? Family will always be family, right? We already did that last year (where we escaped in Switzerland) and it was fun! The stuff we have with us is actually more than enough to travel not just for two months, but a whole year or more. I'm pretty proud of how essentialist we've both become – and yes, that stuff includes our photography/illustration/design gear too, so that we can run our business on the go! Fantastic. And so we decided to take our stuff and just go to…Australia.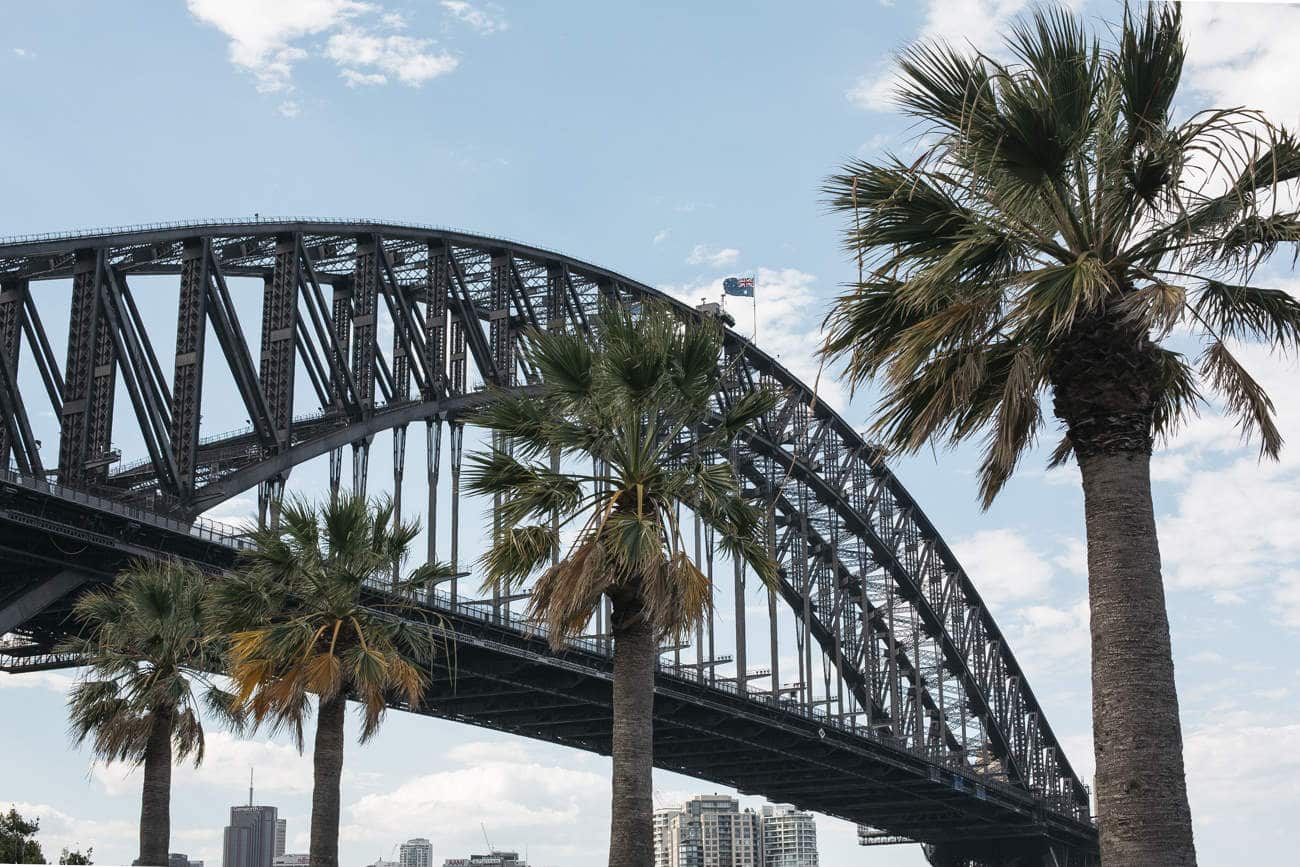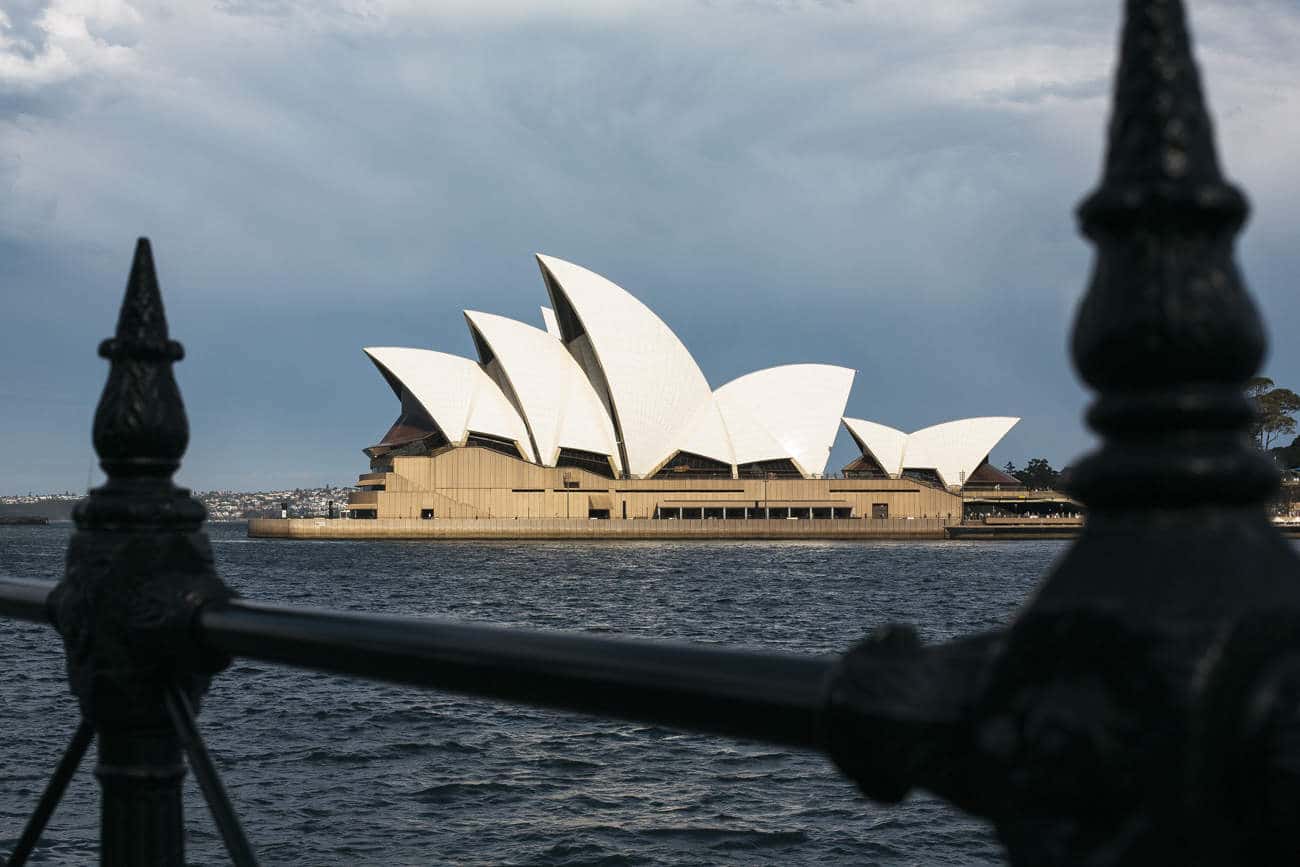 At the beginning of this month, we landed in Sydney and of course, we couldn't skip a proper exploration of the city. It's an expensive place to stay, so we only stuck around for 3 days before heading off to Newcastle where we are right now, but by taking some time off to wander around it was absolutely perfect to inspire us, and to ease the dramatic transition after living in Bali last month.
Sydney definitely surprised me. This is a place that neither of us ever visited before, and although we had only heard good things, we kinda just landed there with no expectations. Keep in mind: this is a cool thing to practice before going anywhere or meeting anyone. The feeling when something just exceeds your expectations is blissful and it can really allow you to enjoy it and be in the moment. We just love that and it's a way of living for us: when you live with no expectations, you're always more likely to get "happily surprised" from life.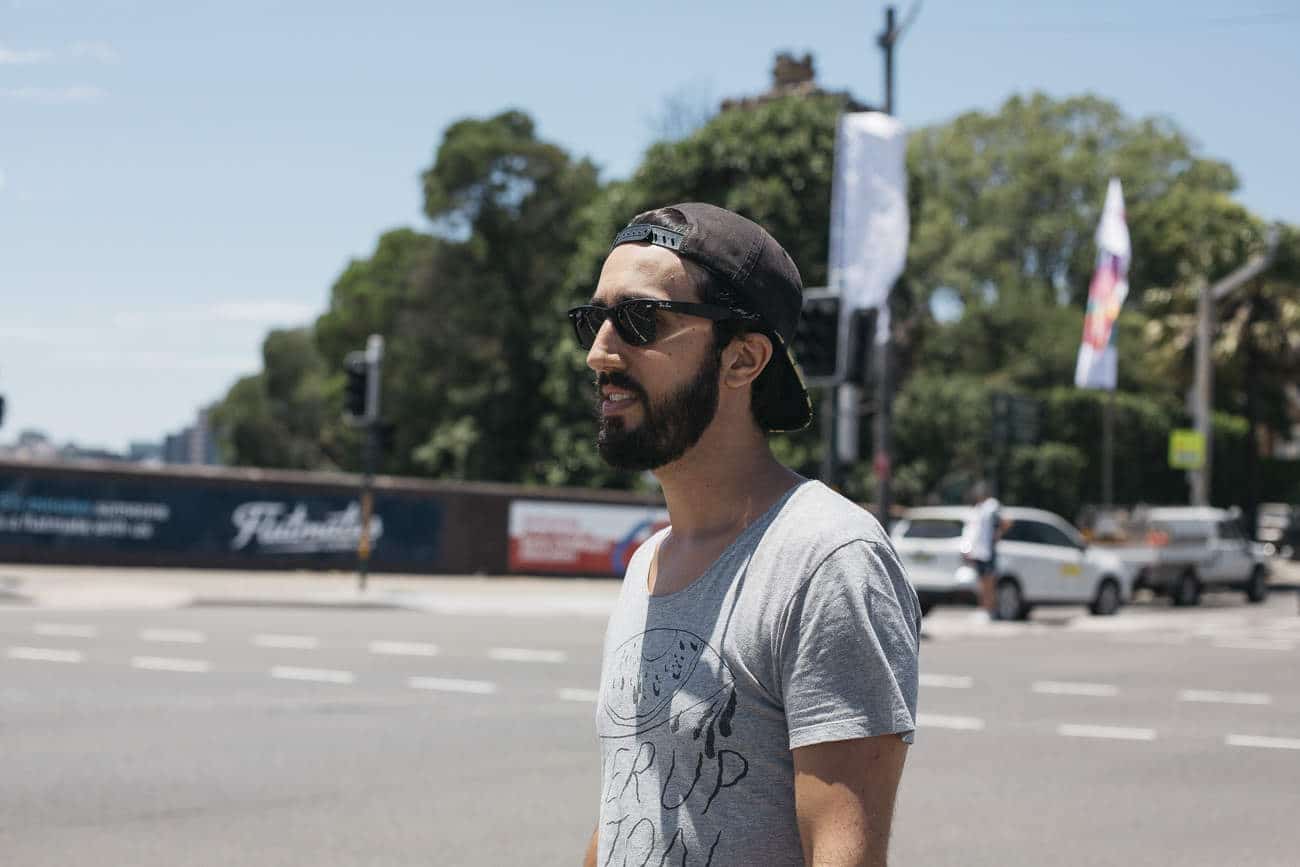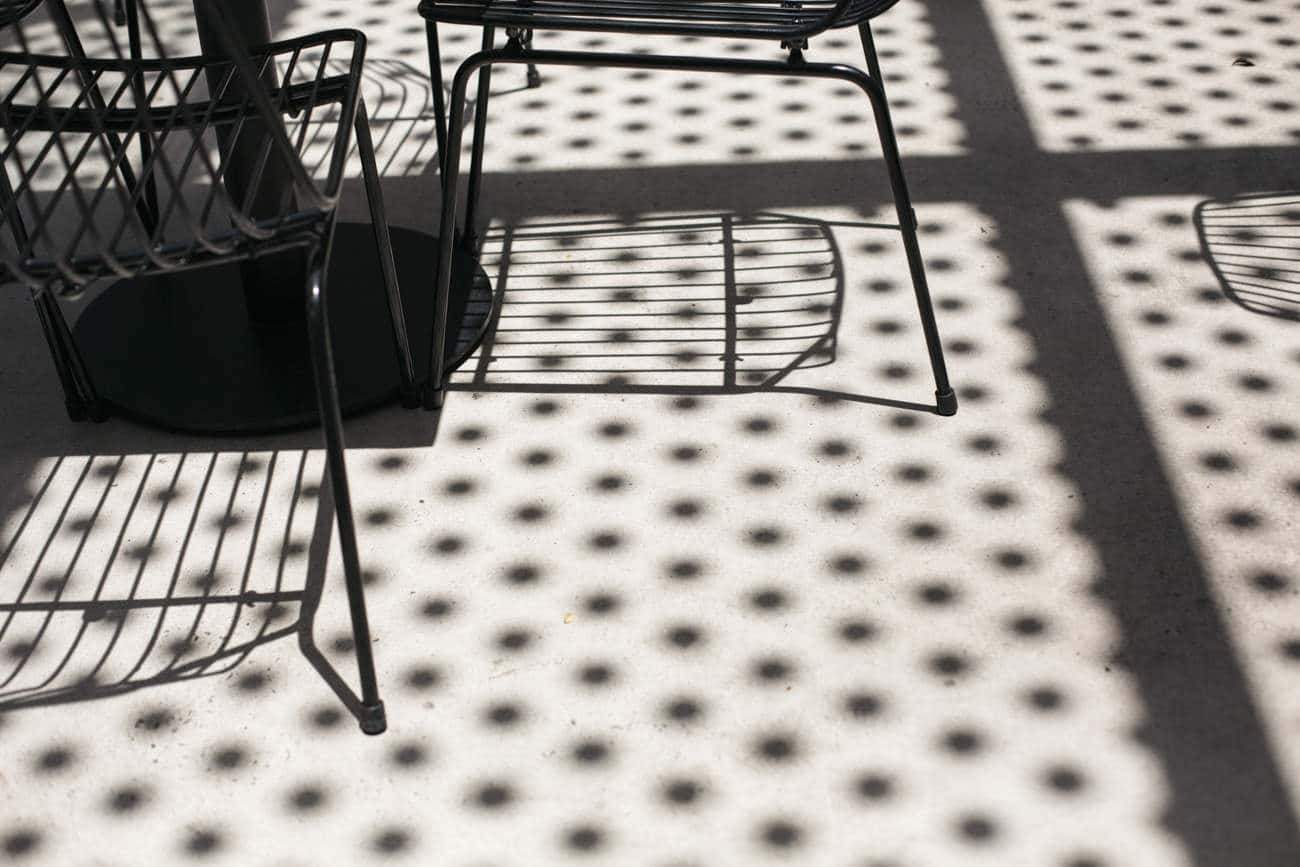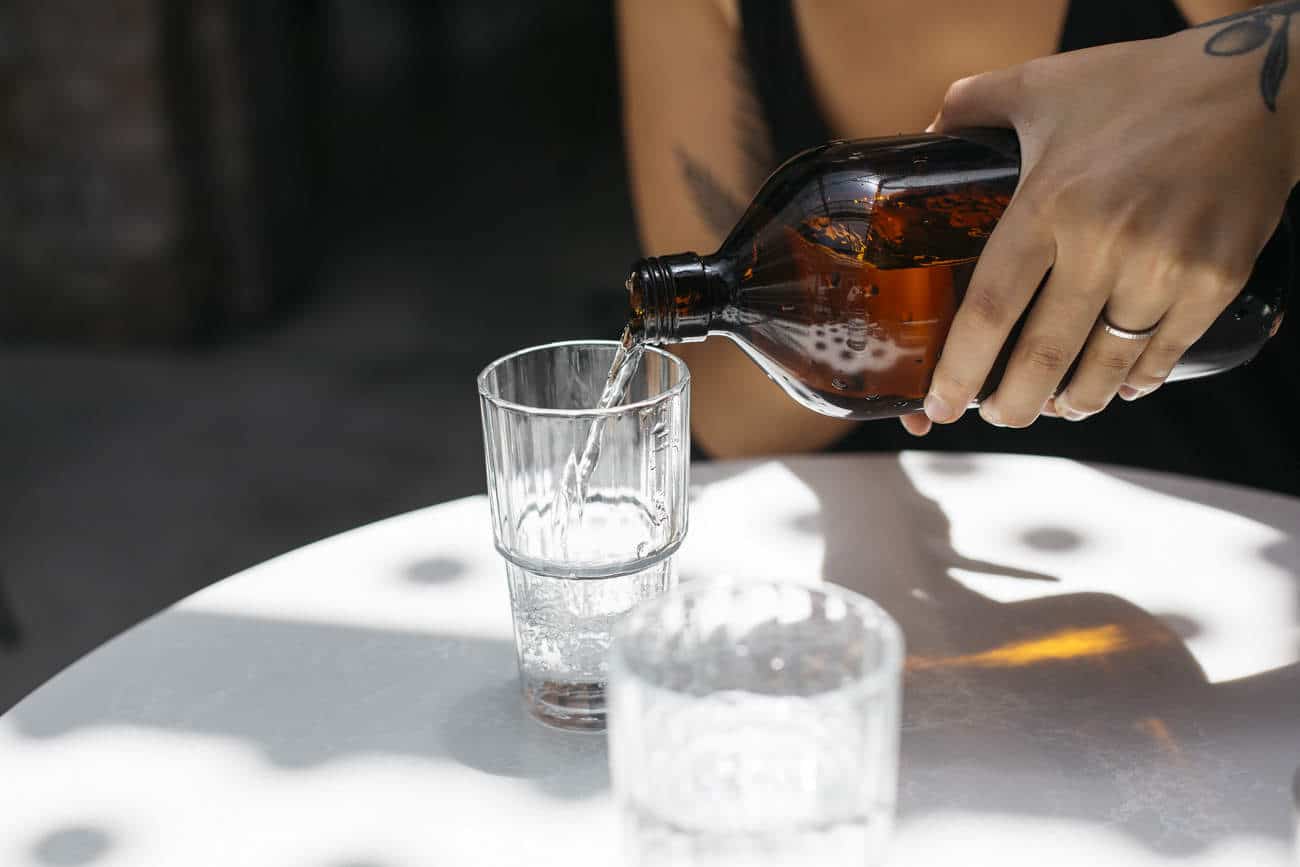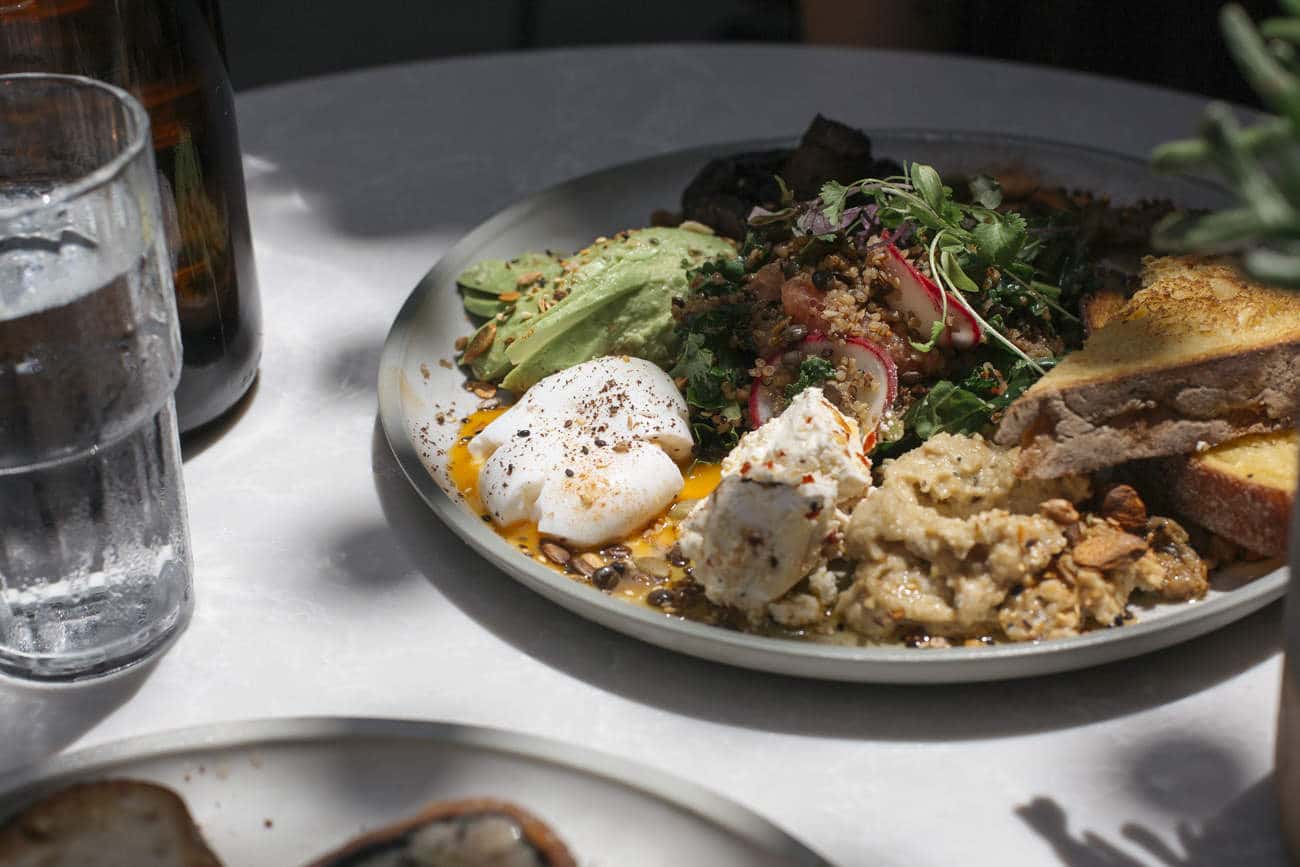 After checking in at our airbnb in Redfern (a cute little creative neighbourhood), the first thing we did when we arrived was to grab some brunch. We had flown there overnight, so the lack of sleep and hydration made us very hungry. We found this lovely place called Henry Lee's which had a sunny courtyard in the back and some creative/multi-use spaces surrounding it as well. We're always so happy when we discover places like this! The food was yummy as well: poached eggs, smashed avocado, dukkah, hummus, roasted mushrooms and sourdough toast.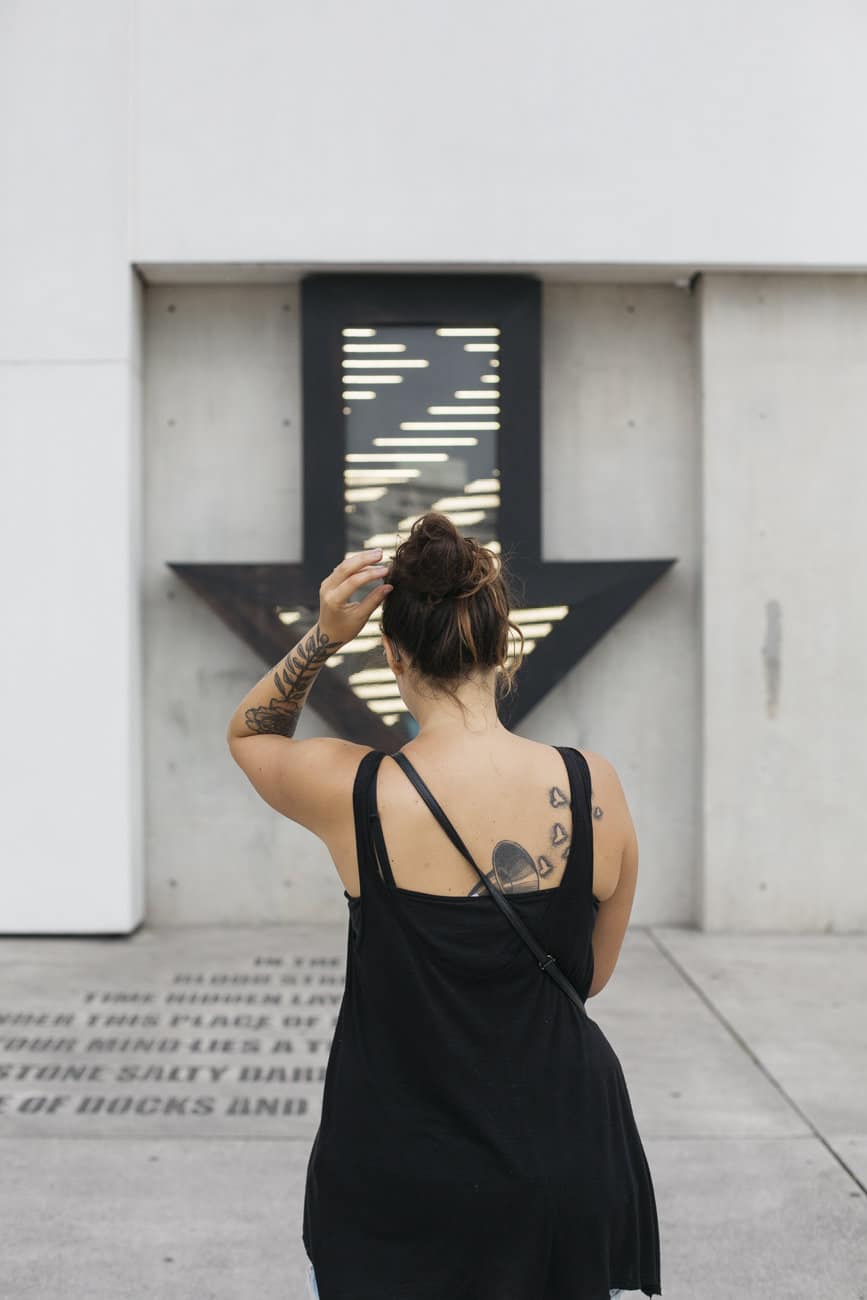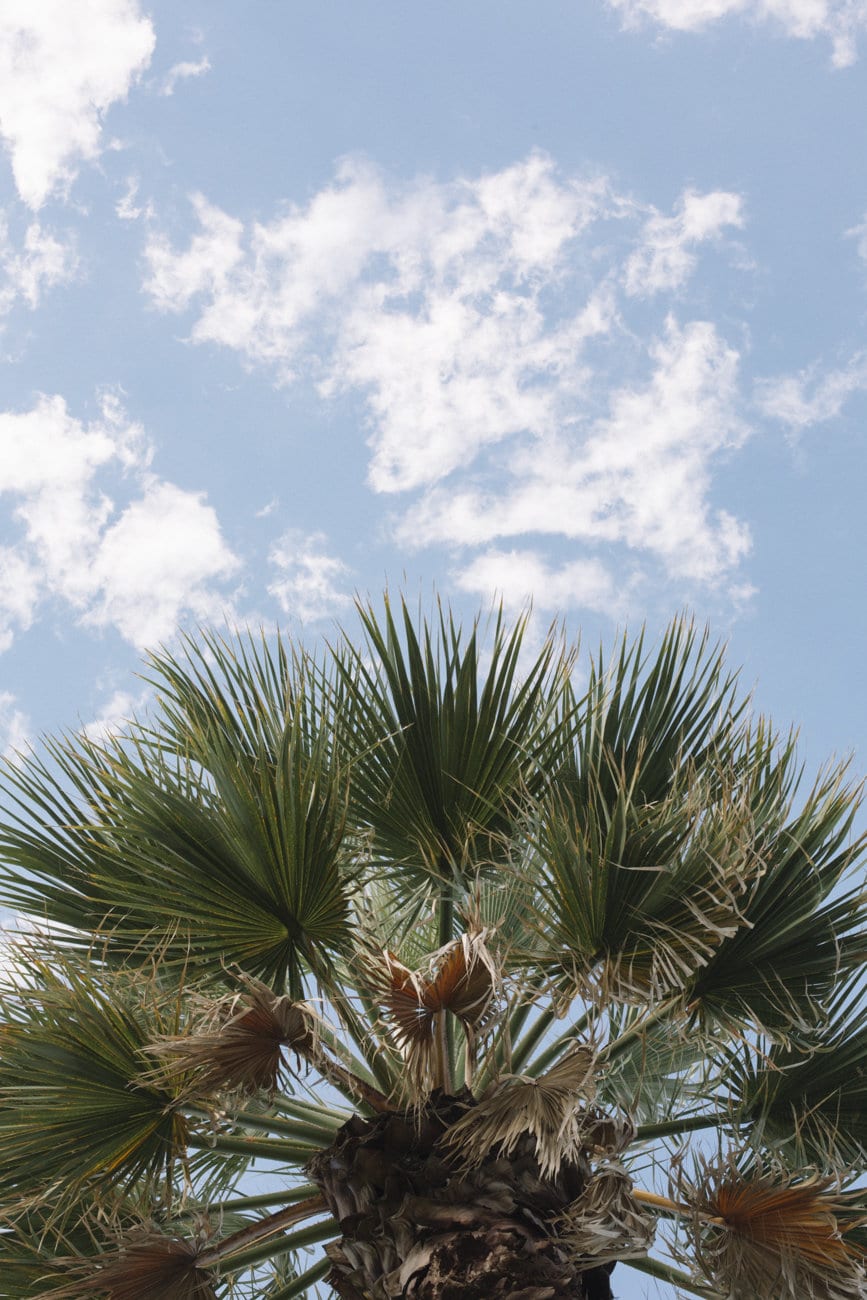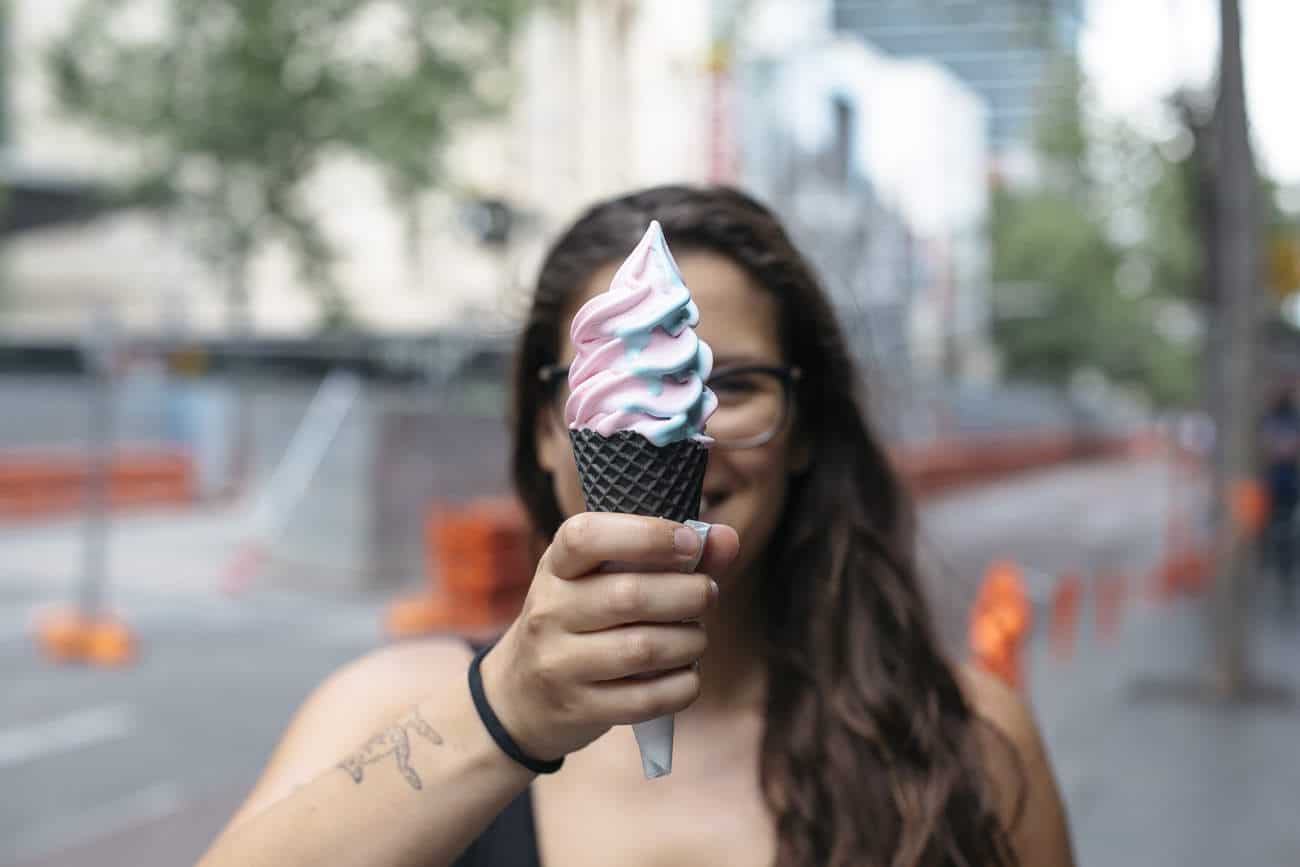 Shortly after that, we walked downtown towards the opera – it's just so iconic that we had to embrace our inner tourist and go see it with our own eyes! We grabbed some pastel colored ice cream at Aqua S on the way there – a place that Sydney bloggers seem to obsess about. The experience is probably worth the obsession. It's not what we're used to having as healthy foodies, but the salt & bubblegum flavours brought us straight back into childhood memories!
We were still pretty tired from the trip so we literally spent the rest of the afternoon having a nap in the park. It's just so nice to take a day off and have no plans whatsoever – I find that it's the best way to get used to being in a whole new place.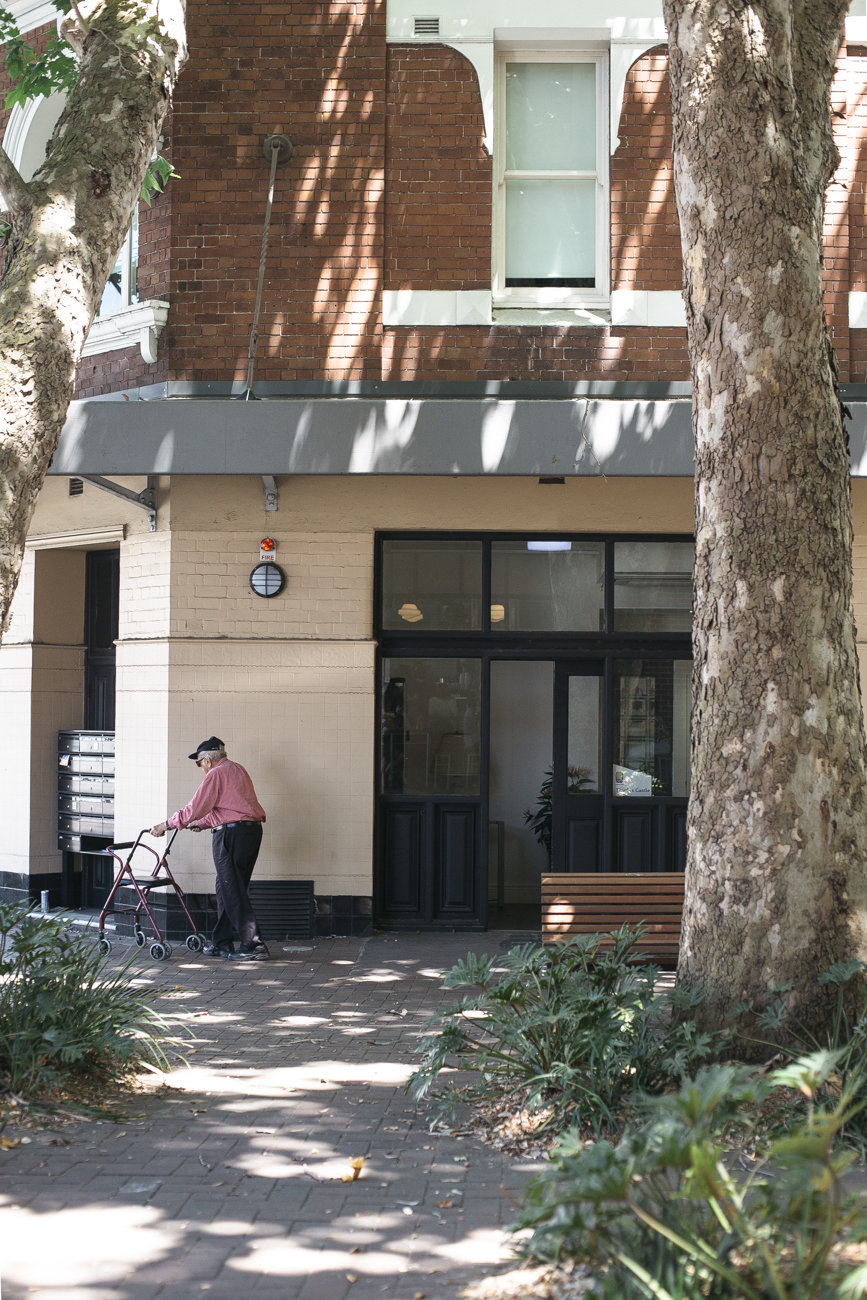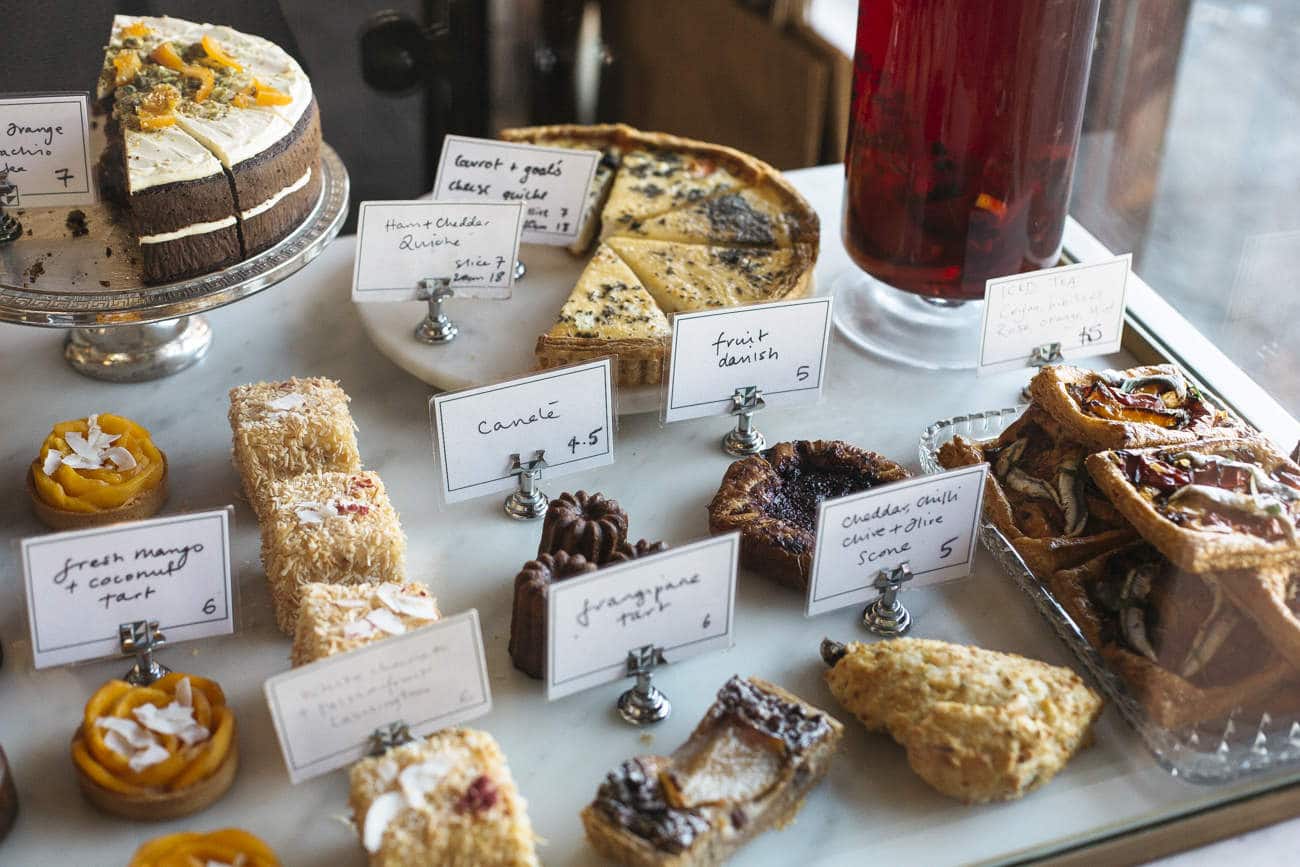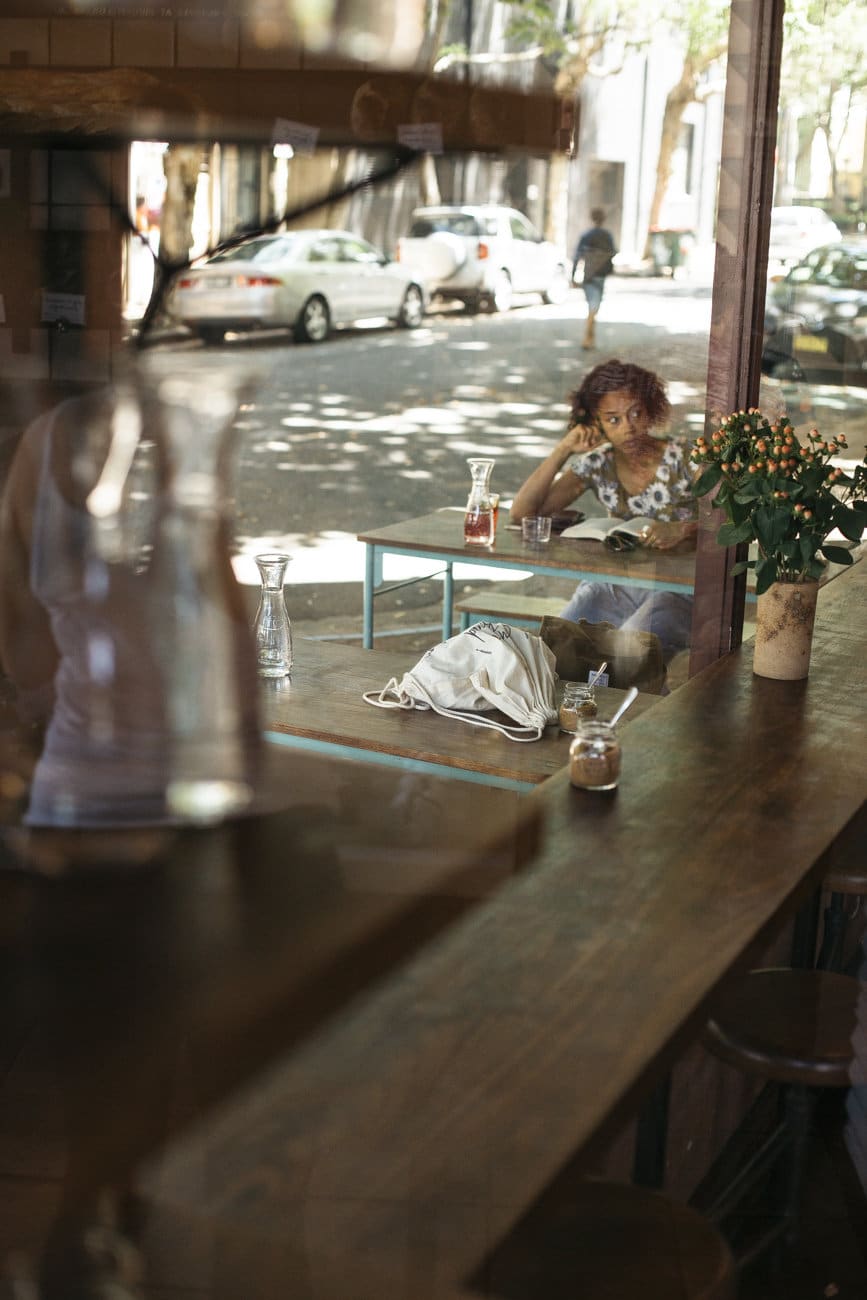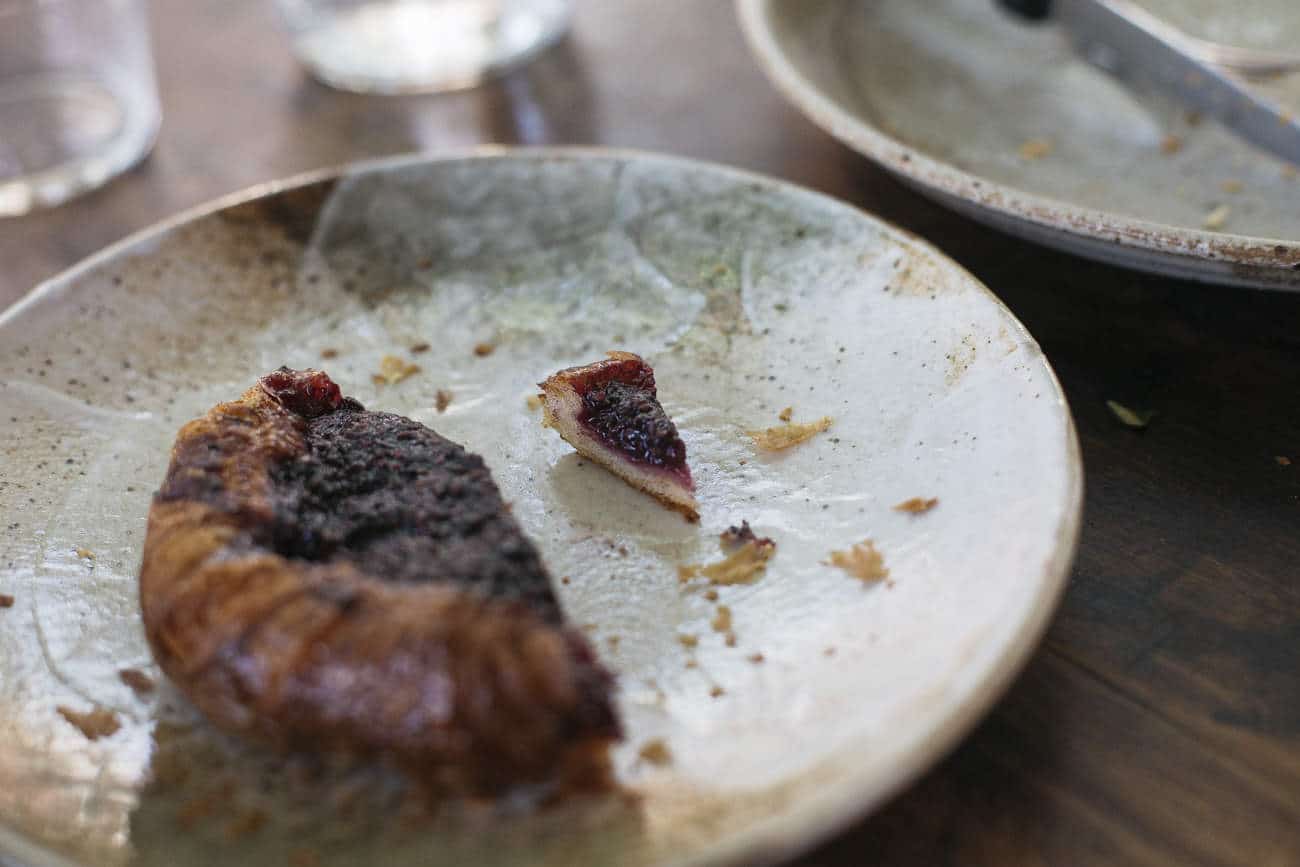 The day after, we strolled around our neighbourhood and had breakfast at Brickfields. This is a really cool spot with a vintage, homey-flair making delicious pastries and seasonal food. David got himself a yummy fruit danish and I ordered a slice of quiche. That whole morning, the coffeeshop inspired us and made us drift on a bunch of new ideas which we couldn't stop talking about. I just love when that happens – and it's usually the case when we take a couple of days off. When our brains get a breather and we get a bit of time to reflect, all those new ideas start flowing right in. We even come up with tons of new business and project ideas. It's so hard to stop, that we spent a couple hours there and didn't even realize it 🙂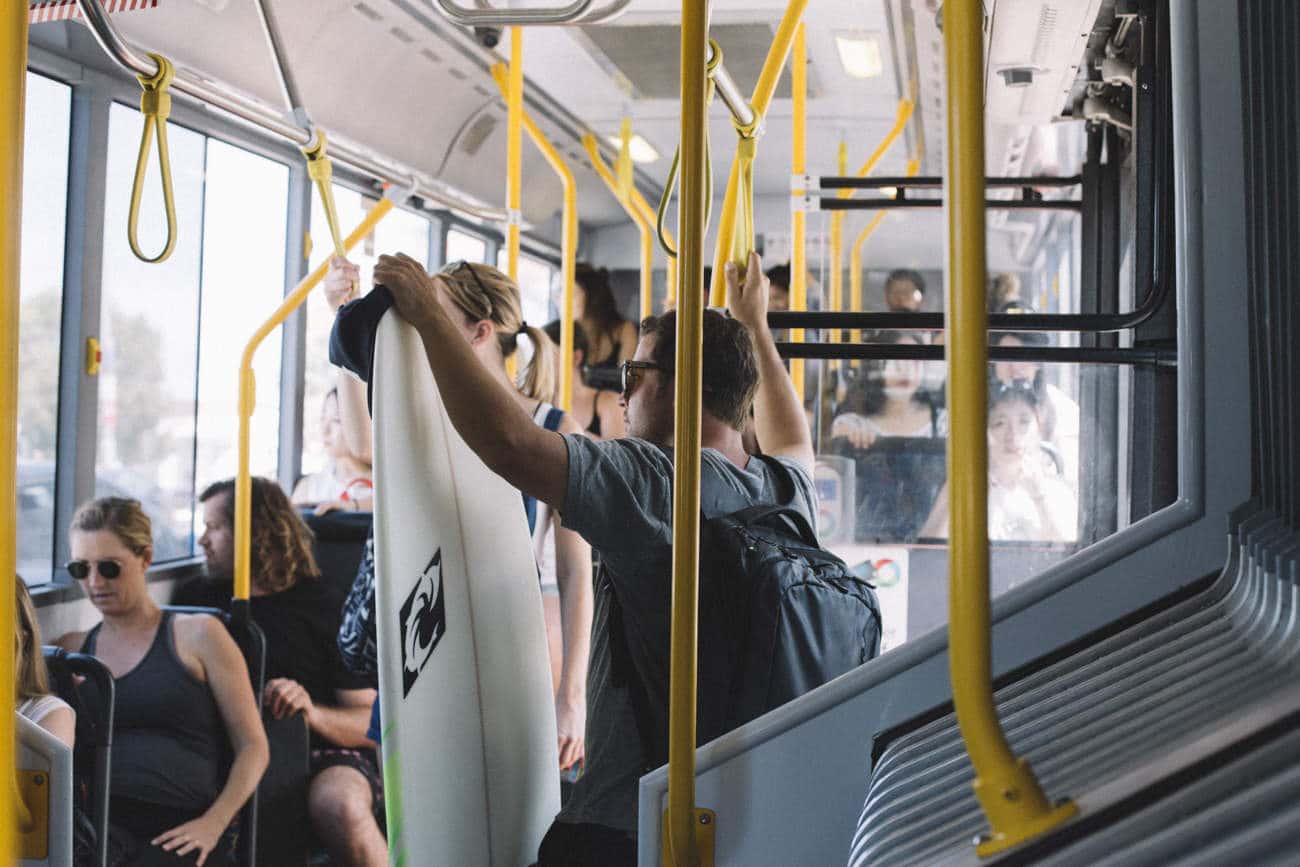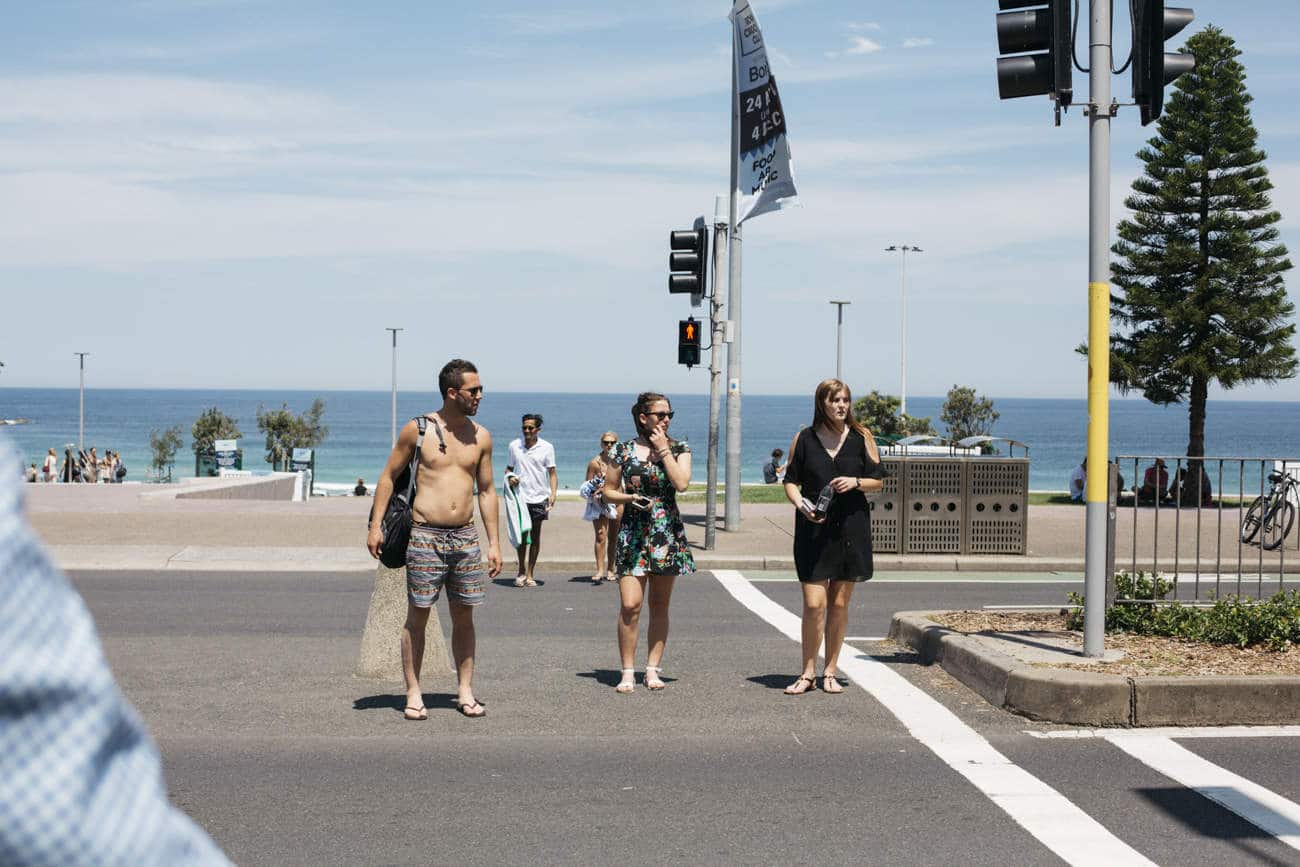 While still talking about all those ideas after leaving this lovely spot, we headed to the beach. It's just not fair to go to Sydney and not go to the famous Bondi, is it?
This place is absolutely gorgeous. I did not have any expectations about it, as I generally have mixed feelings about urban beaches (you know, they are usually a bit shabby…). But this one blew my mind. Soft white sand, crystal clear turquoise water. People everywhere, but no commercial aspect to it at all – no tacky beach bars, no obnoxious music or noise, no trash. Just a clean, beautiful beach where you can lay a towel and just relax, without any costs and any distractions. This is exactly what we did and it was blissful. And very photogenic. Check out the photo that David took above with the wave hitting right in the middle!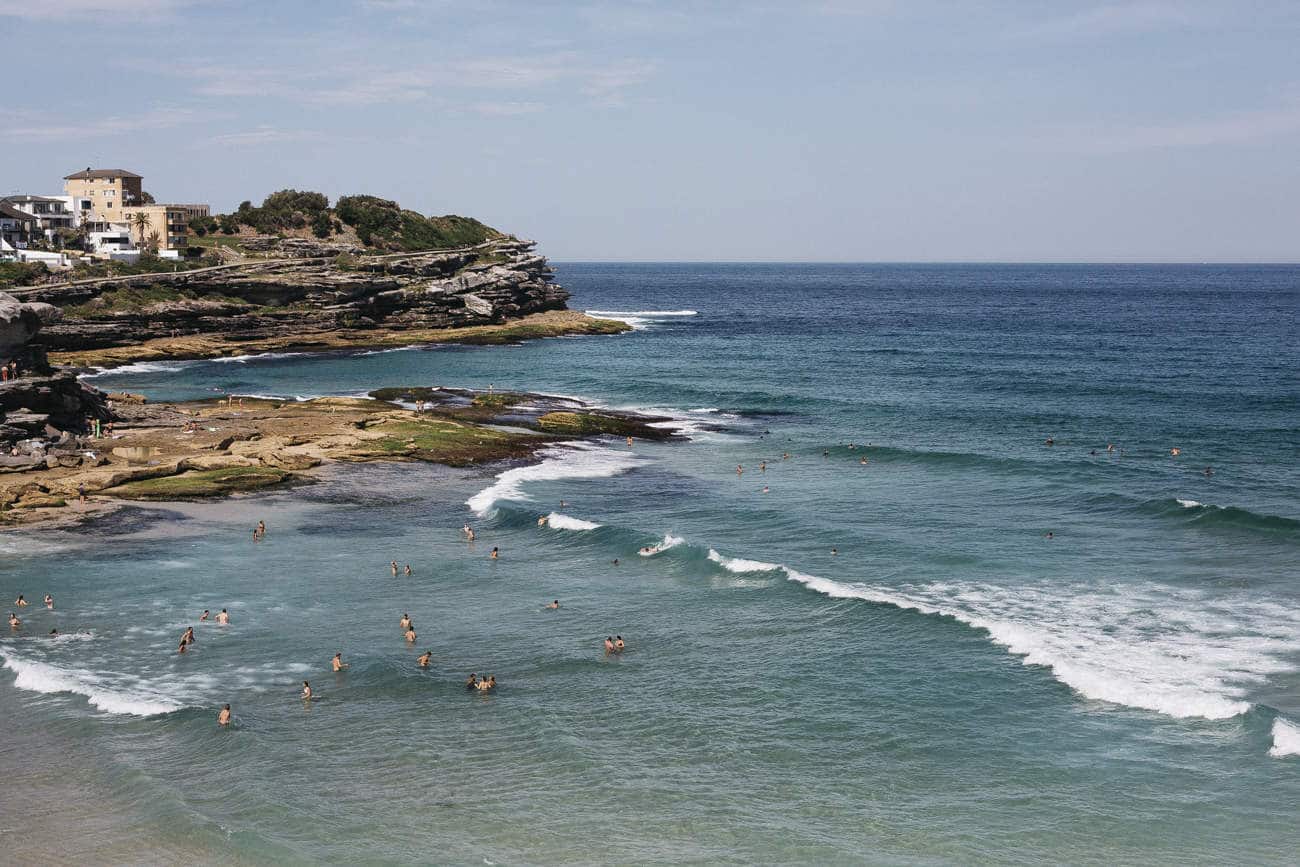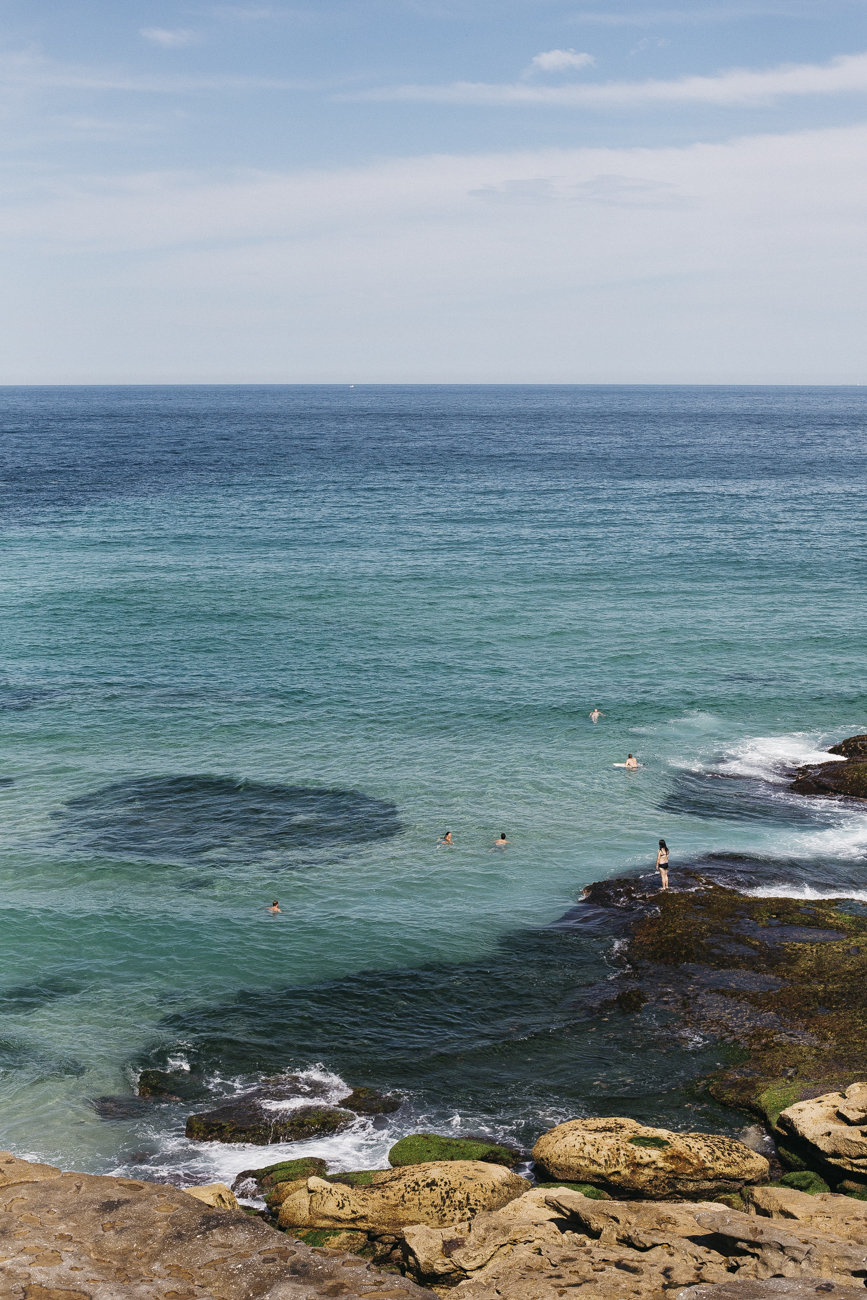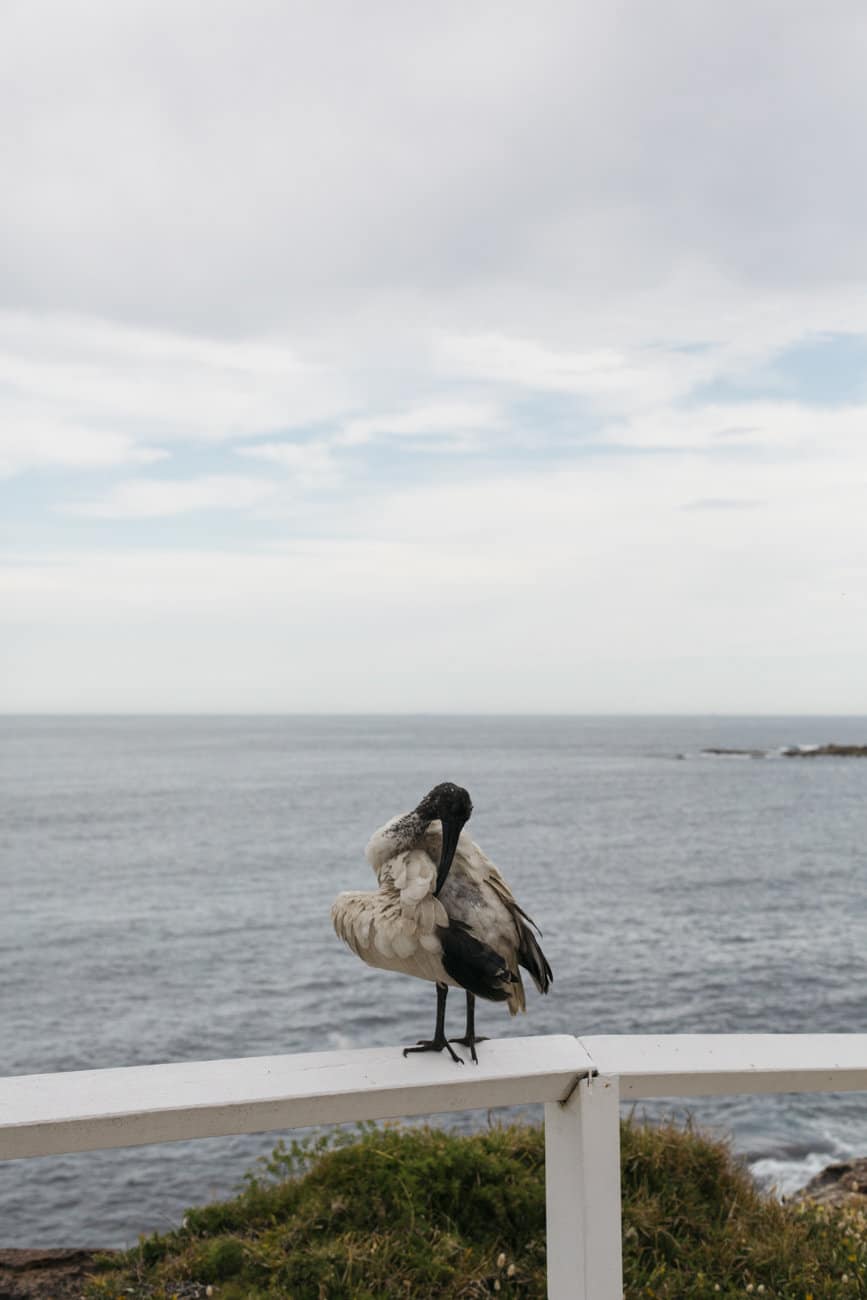 We continued our afternoon (and our brainstorm/creative conversation) by taking the coastal walk from Bondi all the way to Coogee. Absolutely stunning – in fact this way the highlight of our Sydney experience. The coastal walk is a must if you like to stroll and catch some inspiring views. All the little beaches there are beautiful, there's free water stations all over the path (which is very useful in the hot weather) and still nothing that takes away their natural beauty, such as shops or beach side bars. Just a well-preserved coastal haven, where it's so cool to watch the locals surfing, swimming, snorkelling, and having a great time, really. People are so lucky to live here and be able to enjoy all these blissful little pleasures, in such a scenic environment.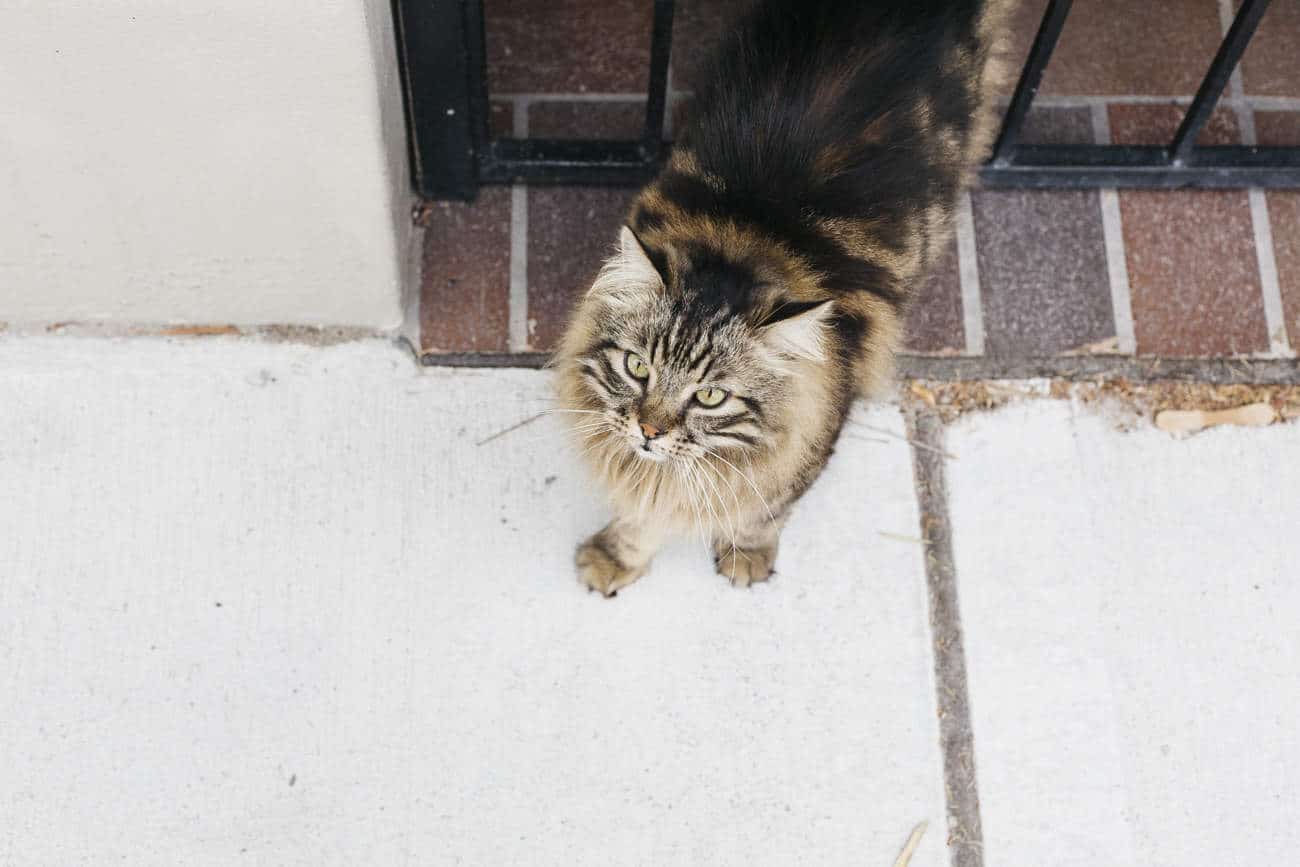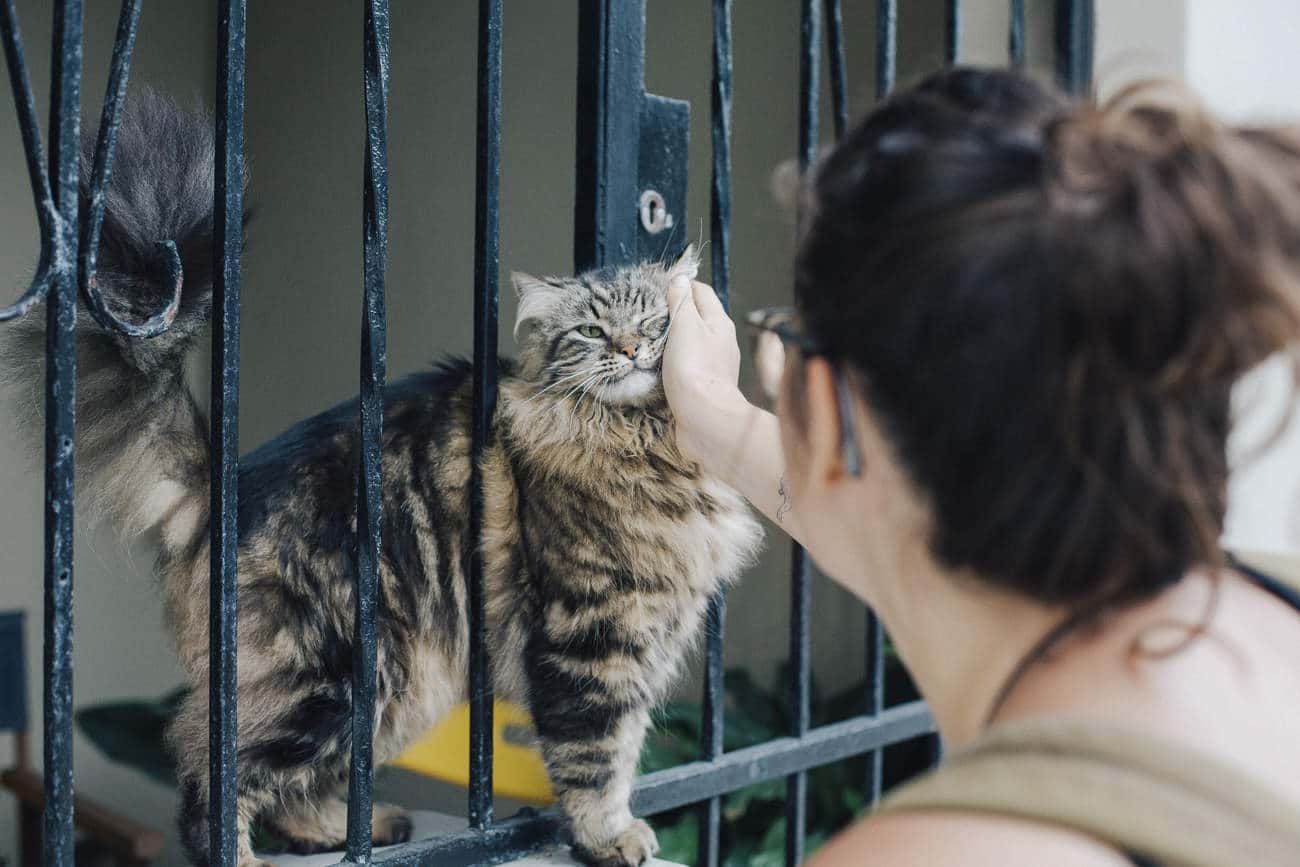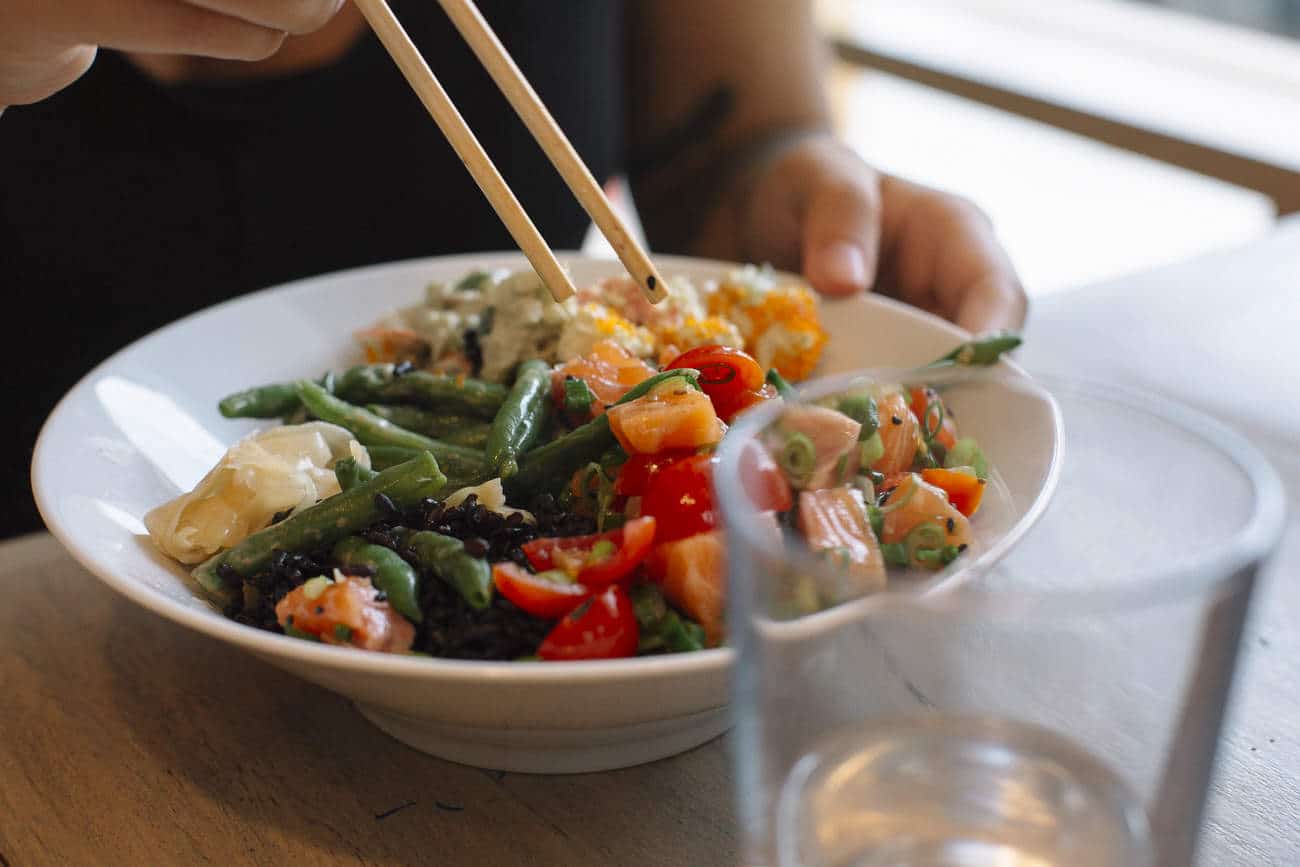 I met this really fluffy cat in Coogee just before heading for a meal at Poke, where we had our first hawaiian Poke. Yummy stuff, kinda like a sushi bowl with nice seasonings. You definitely gotta try this if you ever get the chance.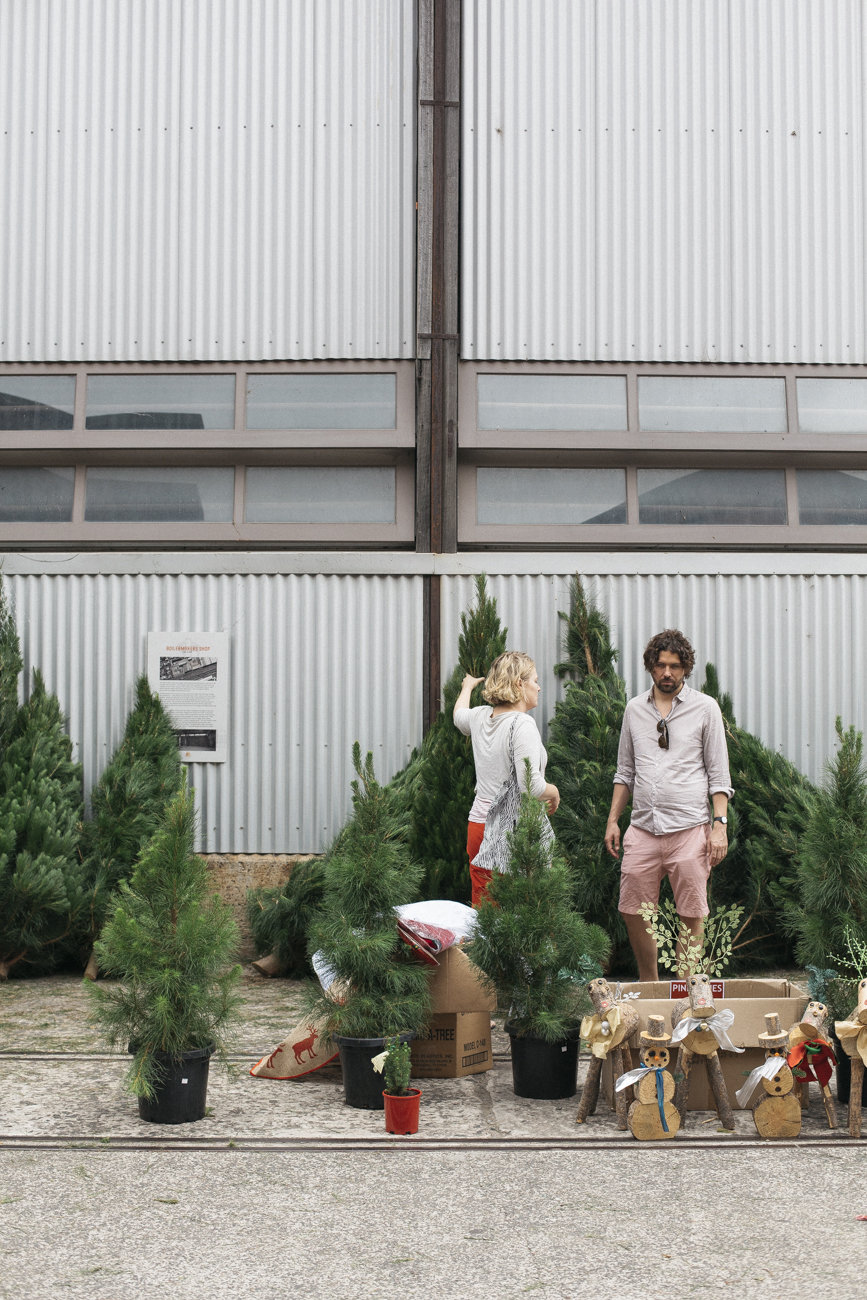 Our third day was a saturday, and that's a market day at Carriageworks, a really cool place (rail yard building converted into a multi-arts space), which happened to be right next to our airbnb. This is a lovely farmer's market with lots of organic produce, unusual flowers and handcrafted delicious things. There were even Christmas trees for sale, which was cool to watch as it drastically reminded us that yes, it's Christmas time, even in this hot weather which we're not used to as Europeans.
People-watching was fun. There were people of all ages, stocking up on fresh vegetables, getting a coffee to go or grabbing a yummy thing to eat before sitting down and reading the weekend newspaper. We grabbed a couple of fresh croissants, sat next to a couple of retired folks from Melbourne who were house swapping and visiting Sydney – we had a lovely conversation with them 🙂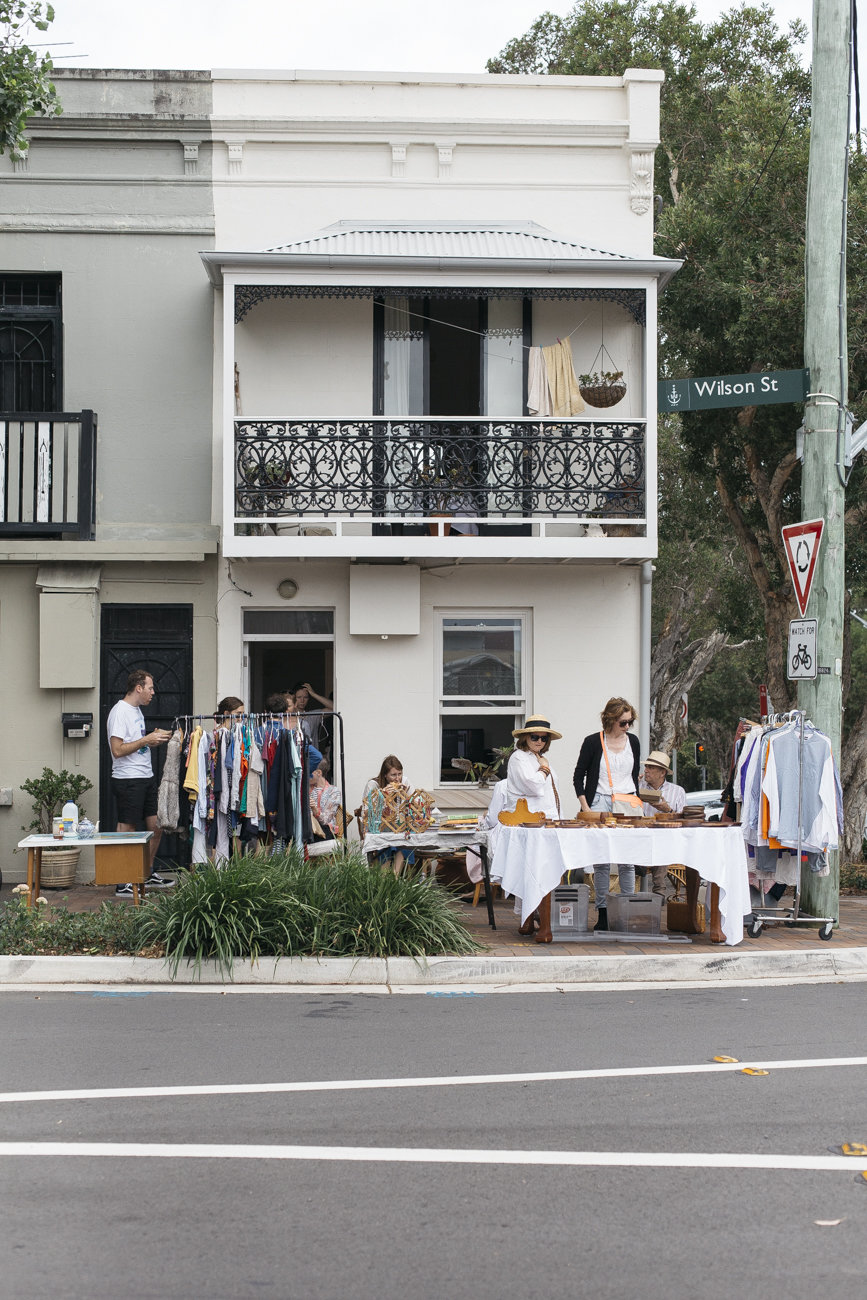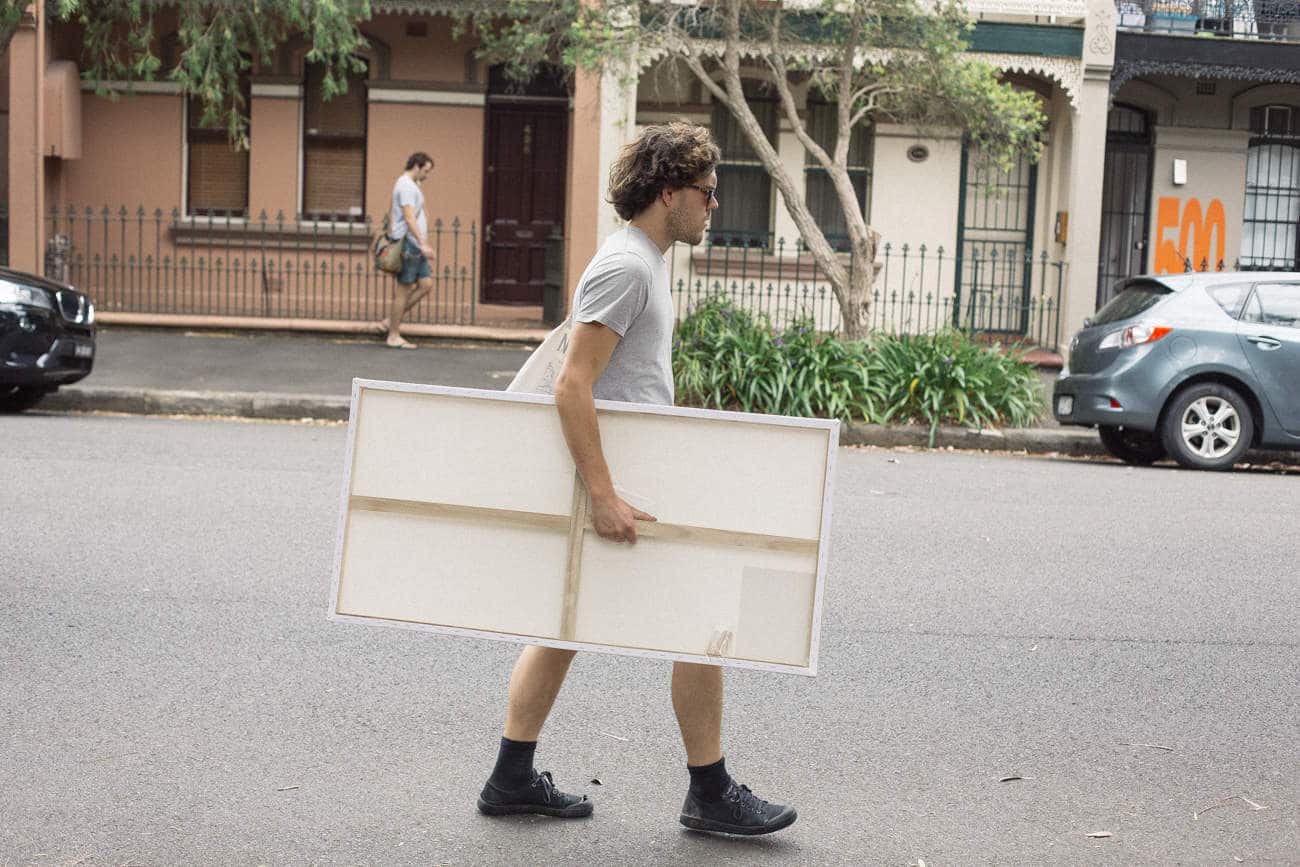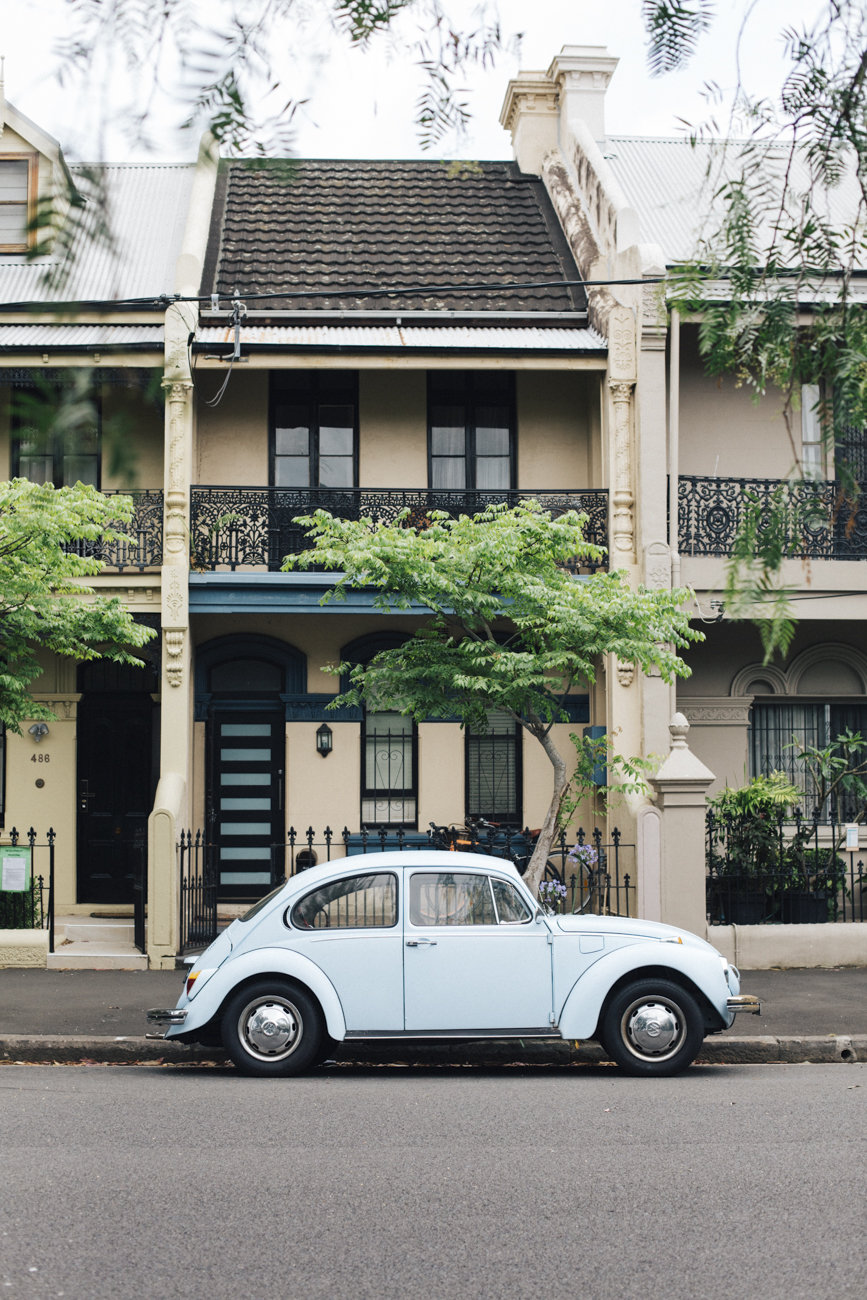 The neighbourhood surrounding the market, where we stayed (Redfern) is a really charming one. There are loads of narrow vintage houses here which seem squished next to one another, but the lack of extra space seemingly makes people live more creatively and to think outside the box. The locals use the sidewalk as an improvised outdoor space to have their morning coffee, or to run a yard sale, which brings the whole community together and makes the whole neighbourhood seem very vibrant and fun. How cool is that? I could definitely imagine myself living here and I can't wait to get to know this place even more next time around.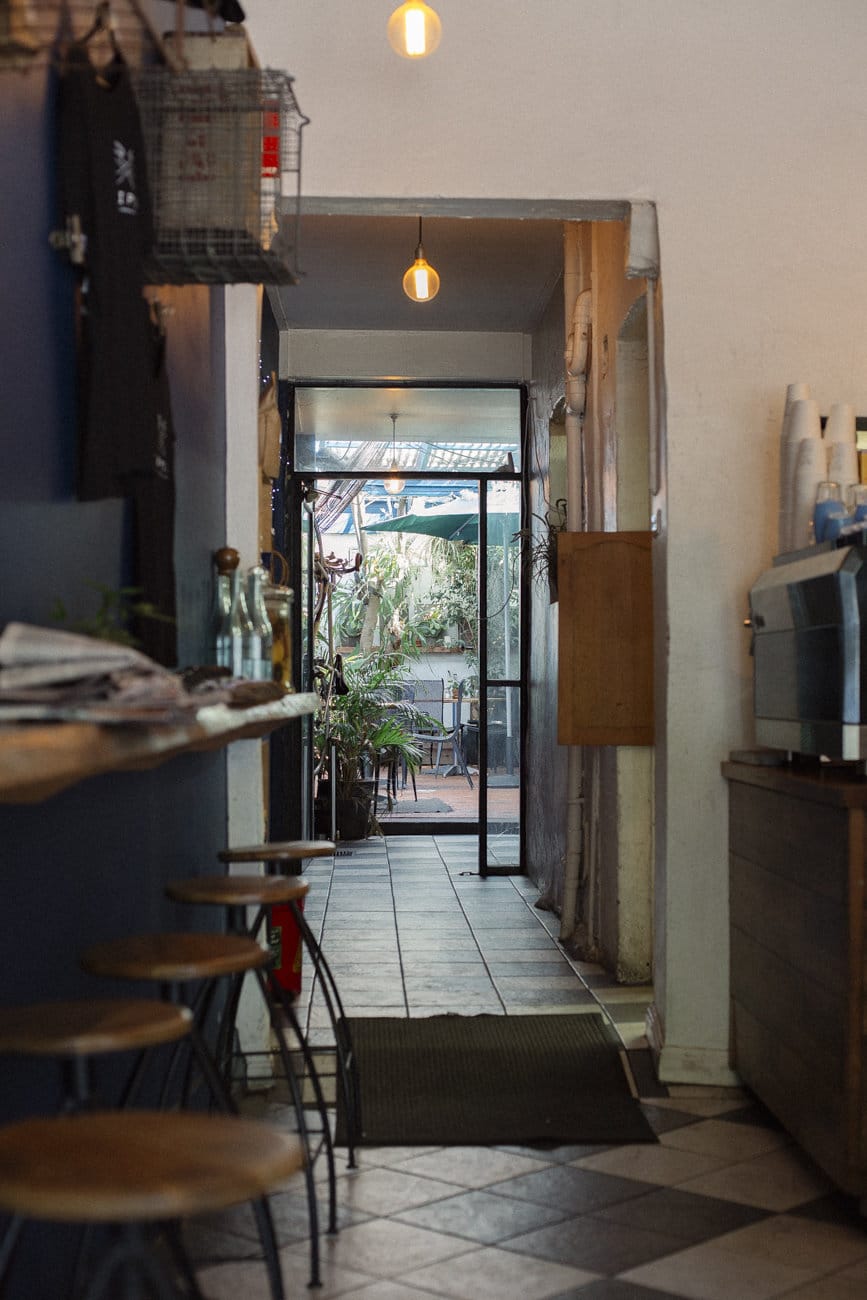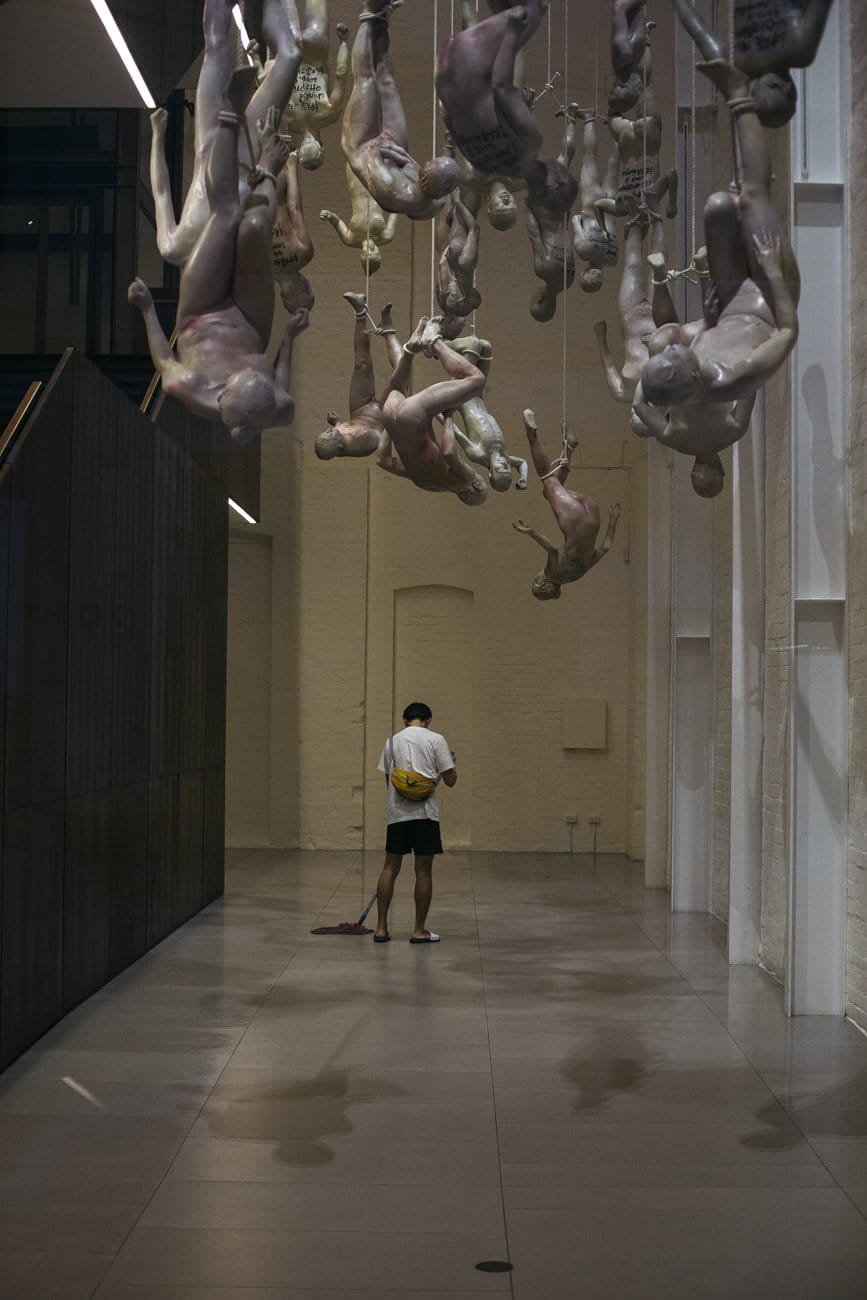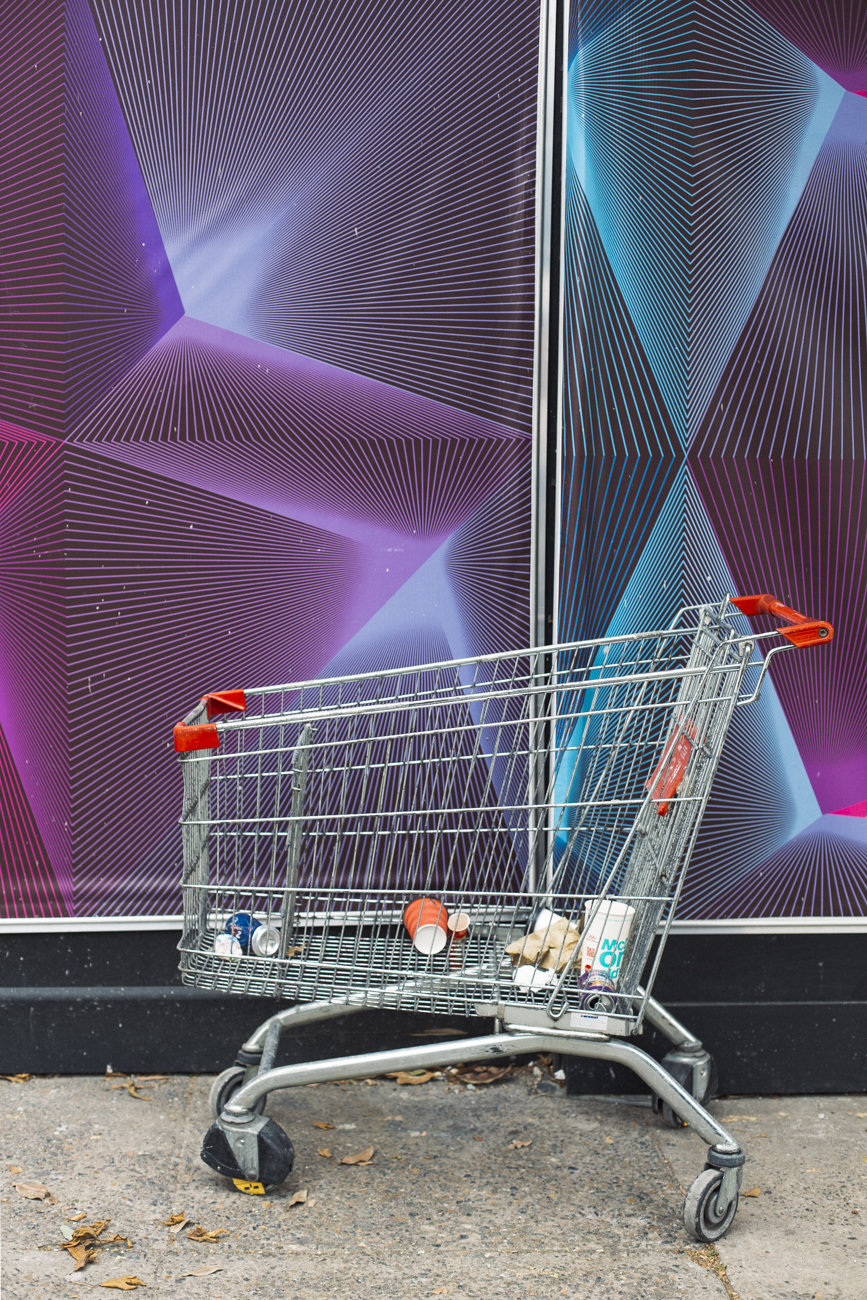 It's a place that's also full of interesting coffeeshops, creative spaces and interesting little details. On our last day, just before leaving Sydney, we had brunch at John Smith Specialty Coffee. It seems to be a very popular place as it was really packed, but the food and cold drip coffee was really delicious – perfectly energizing before our train ride to Newcastle.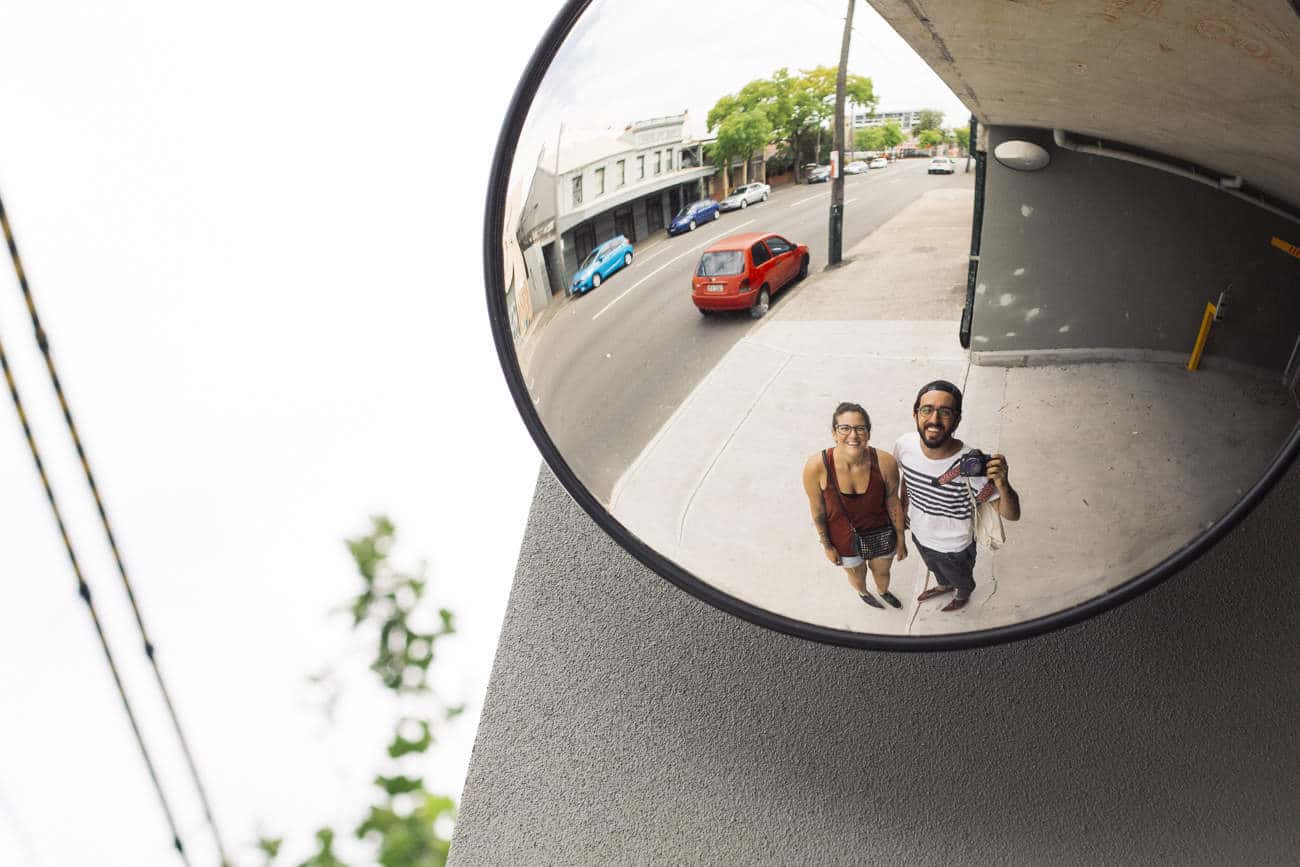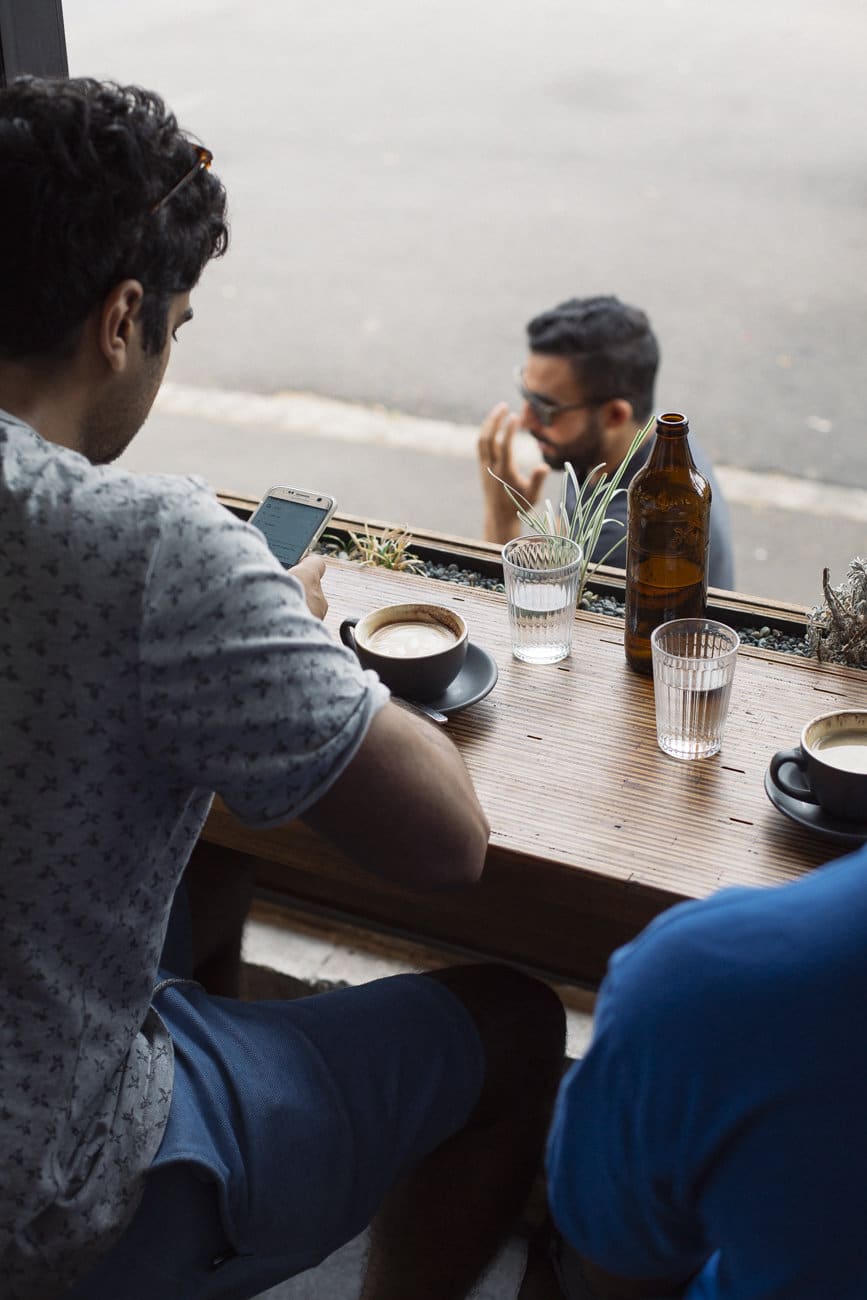 It's been about a little more than a week since we've been in Newcastle now and I can't wait to write a post about it too. We've been quite busy working on our last creative projects of the year – that little break in Sydney was a great thing for that as it gave us that little extra dose of inspiration to spark new ideas. It's definitely a place we want to go back to. It's not a cheap city to live in, but as it's so inspiring, we are happy to downsize as we don't need much to keep us happy – just a little cosy room in Redfern will do. Those coffeeshops, markets and beaches take care of the rest 😉
---