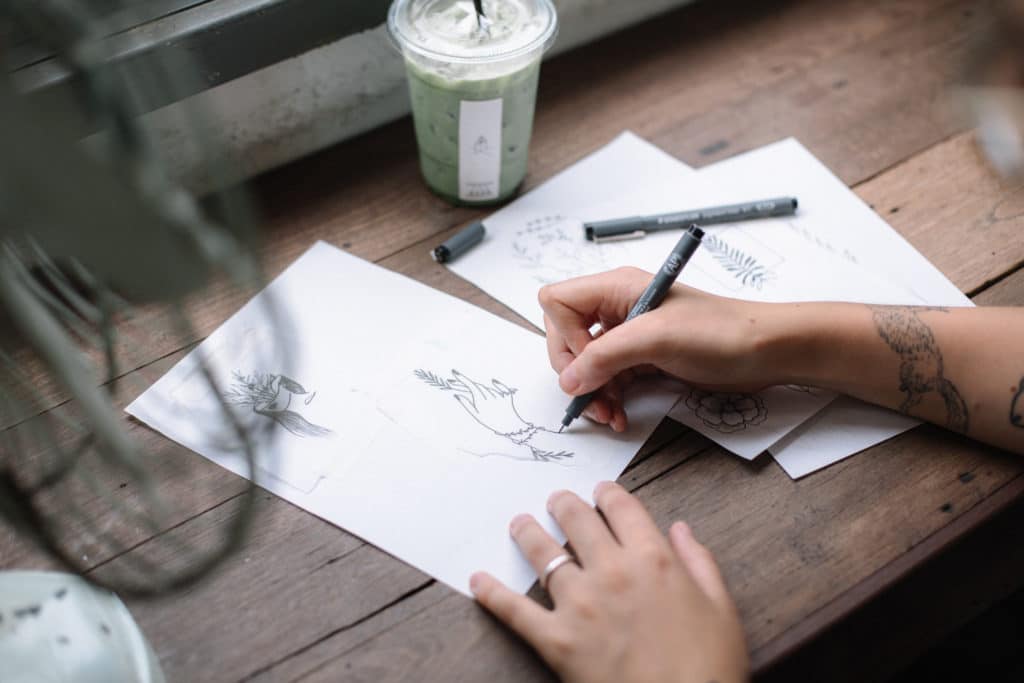 I've always enjoyed drawing. In fact, as a kid, one would usually find me hiding under the kitchen table (or anywhere quiet and comfy) with a drawing pad, just doodling some imaginary stories. As a teenager, my friends would ask me to draw on their textbooks. Later, I was immortalized as "that girl who likes to draw" in our year book (!) and actually hesitated pursuing my love of drawing by studying illustration.
My path brought me to graphic design instead. But… the spirit of illustration has always been my go-to, or my sidekick.
I am so happy of what I've learned, and of all the skills I have picked up from becoming a graphic designer. Actually, scratch that. I am not a designer, I am not an illustrator either. But what I enjoy is being a bit of both! What illustration allows me to do is to add that personal touch to all those design pursuits. And vice-versa. It's not uncommon that those two intertwine, as both worlds basically complete each other. You got the artsy, personal side of illustration and then the structural, technical part of design that comes to balance it out …to bring some design logic to it all: What kind of color palette are you using? What do you represent? What is your style?
By now you might think that I've got it all figured out then. But… no. That, my friends, is a part that I've been struggling with for the past years. Even if I've done a few commissioned illustrations (and some mural artworks, haha!). Truth is: is not easy to find an illustration style and to just stick to it. It is sort of a battle, to be honest.


Why so? Well, unlike design, illustration in it's purest form is incredibly personal. So the awakening, or the high point of that craft comes when you have finally found your "voice", after endless rounds of experimenting. That is like the light at the end of the tunnel, the one to strive for.
It is not easy to find an illustration style that is yours. But, I've thankfully found that it is "figureoutable". If you find a way to narrow down your pursuits, or at least some of them, then that enlightenment finally starts to hit, and you can start to fully enjoy the process of getting there, too.
A few months ago, David and I had the random idea to start two new instagram accounts which we'd dedicate to our personal creative experiments. David started "David on an island", which became a place for him to put a focus on his dark photographic experiments. I started "Linda On a Tree", (yay for the random usernames), which would be a place for me to share only the most minimal of my illustration experiments.


Of course, I don't only do minimal illustrations. But, on this account, I decided to filter through my experiments and only share those that fit in this particular style. It was one of those really essentialist moves – where I purposely chose to narrow things down to the core. The concept? Only quick, small, minimal illustrations, with a particular approach in terms of line work and a barely-there color palette.
Little by little, that newfound continuity gave me a kick. It inspired me to go further and deeper into that style, and that gave a boost to my illustration journey. I made time for special "drawing" afternoons and enjoyed every bit of it. It is like a personal meditative experiment where I can see what topics align with my inner creative fire. Nature, slow-life and the mind body connection… represented as simply as possible with a random touch to them.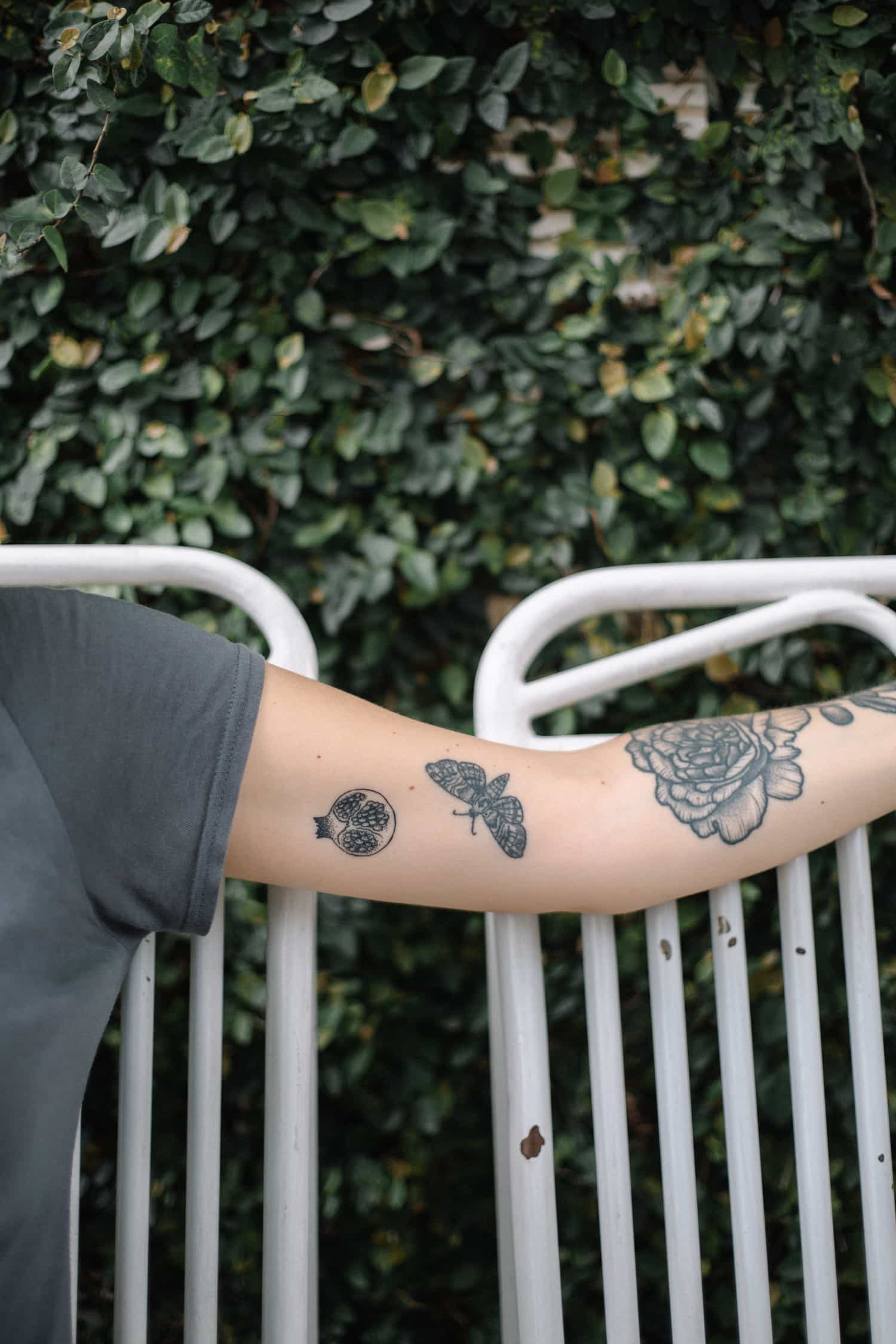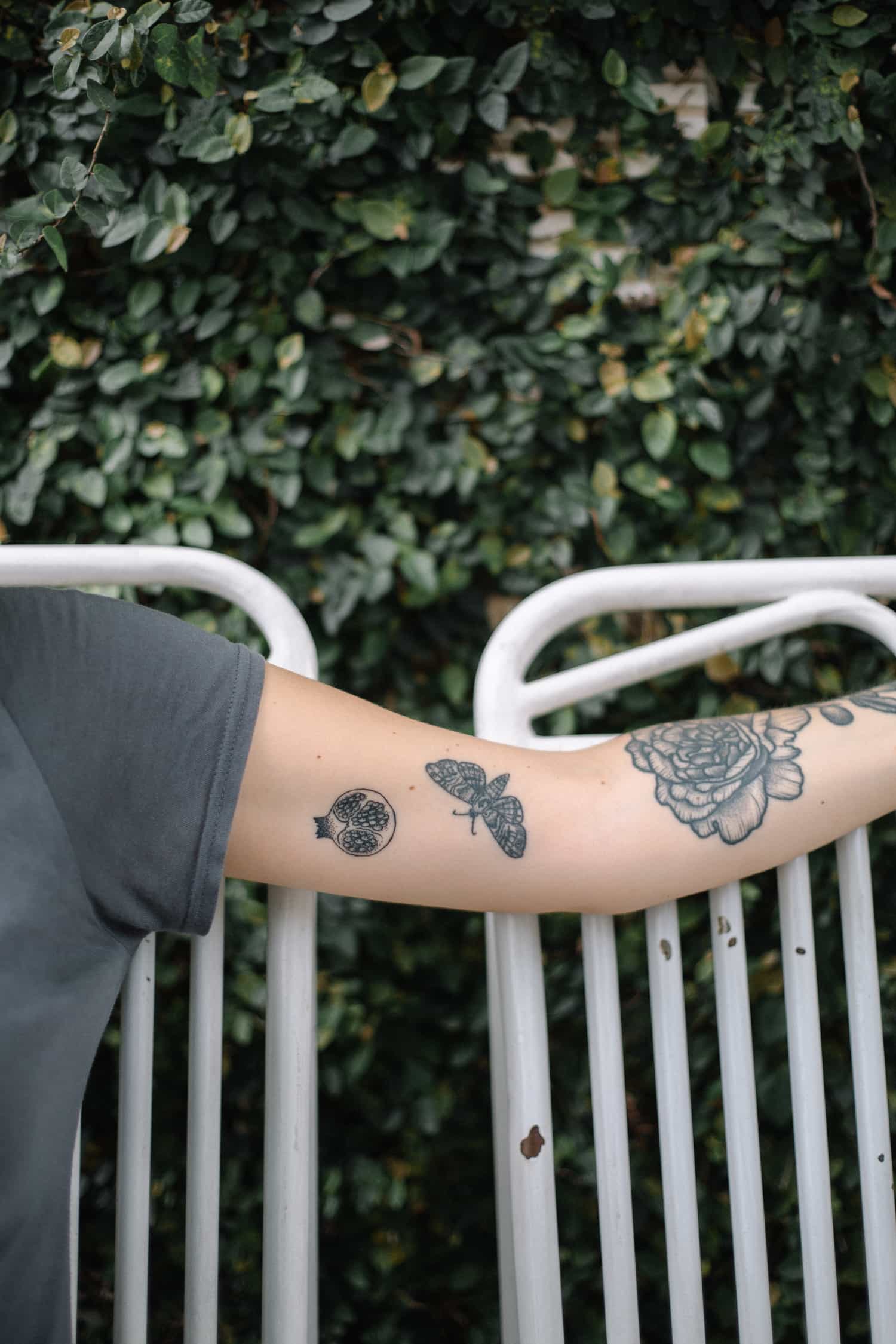 It all felt so "me", finally. I even started using this illustration style to develop some of my future tattoo designs. A pomegranate that reminds me of home in Greece. A lady in the water, reminiscent of those the endless summer swims… There are so many ways that this illustration style could represent this memorabilia in the simplest way. That even gave me the crazy idea to learn tattooing. Maybe not this year, but in the future anyway. It might take me some practice but… how cool would that be?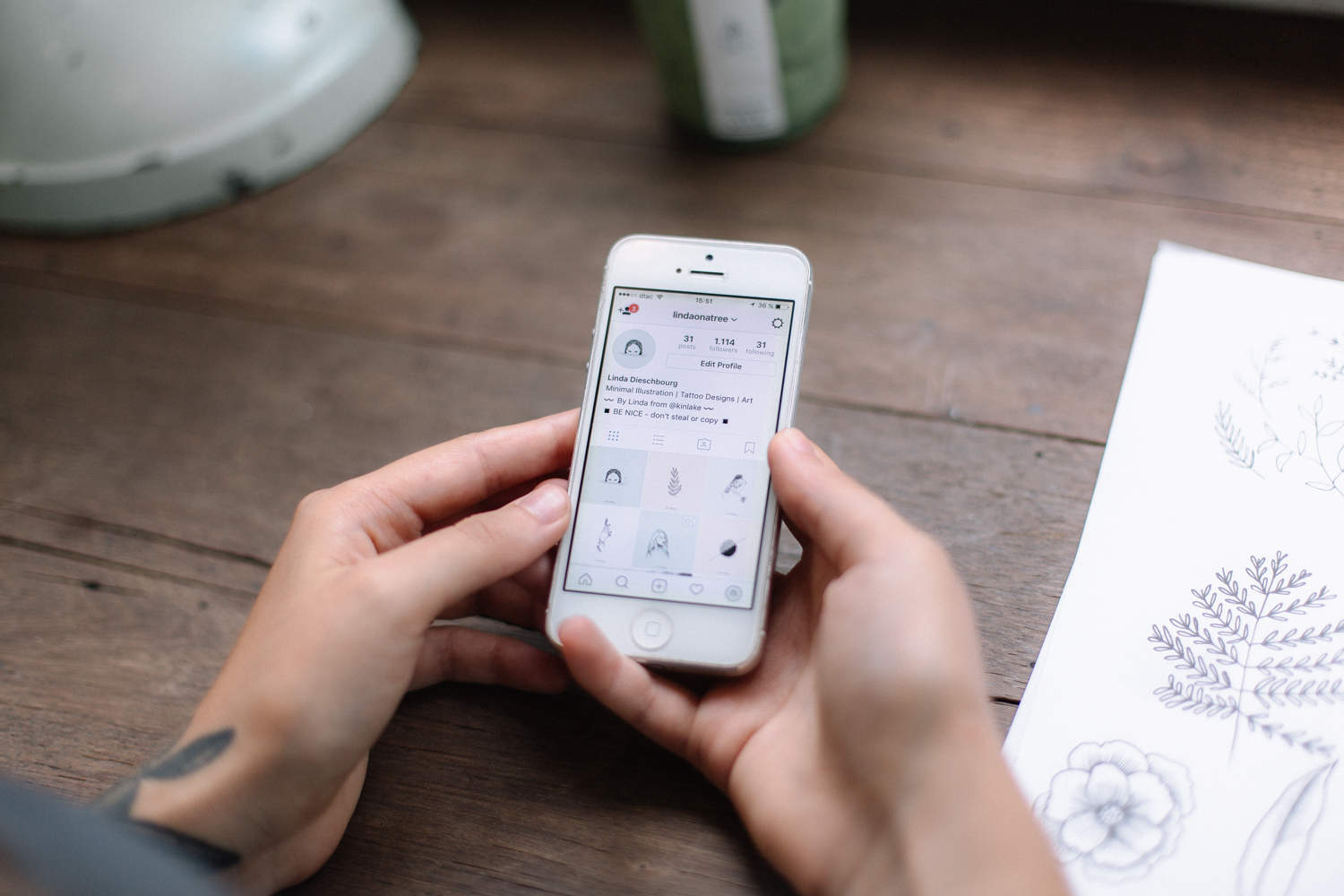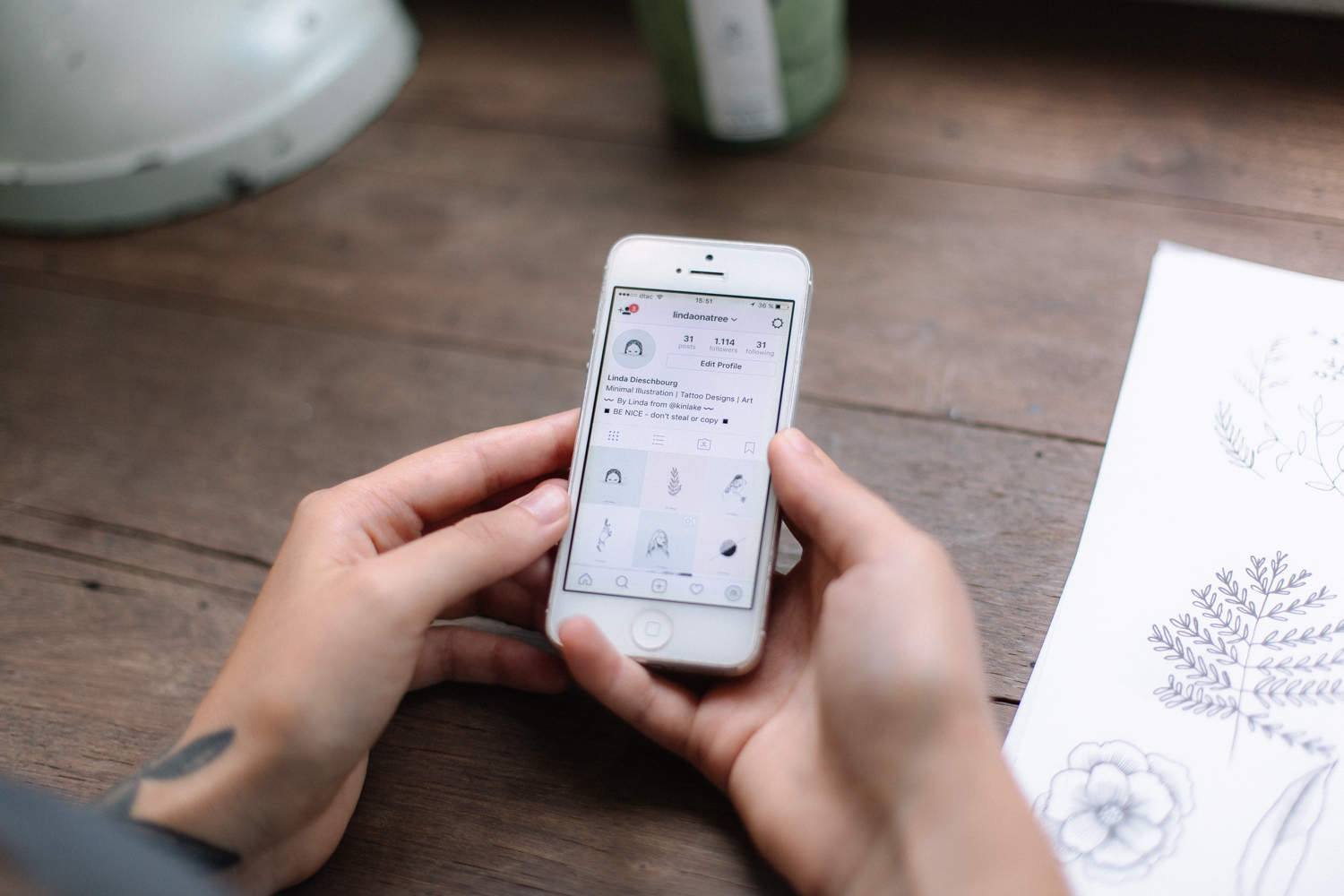 I am really excited to see where this experiment will take me. Having this account really helped me to narrow down all previous confusion about my work and tap into deeper parts of my creativity, which gives me a huge amount of confidence to keep things going further. If you're a creative, who similarly to me has been in an overwhelming and confusing place, I hope this inspires you to try such an experiment for yourself and see what happens.
Feel free to follow my instagram account – Linda on a tree to stay up to date with my minimal illustration work!
---