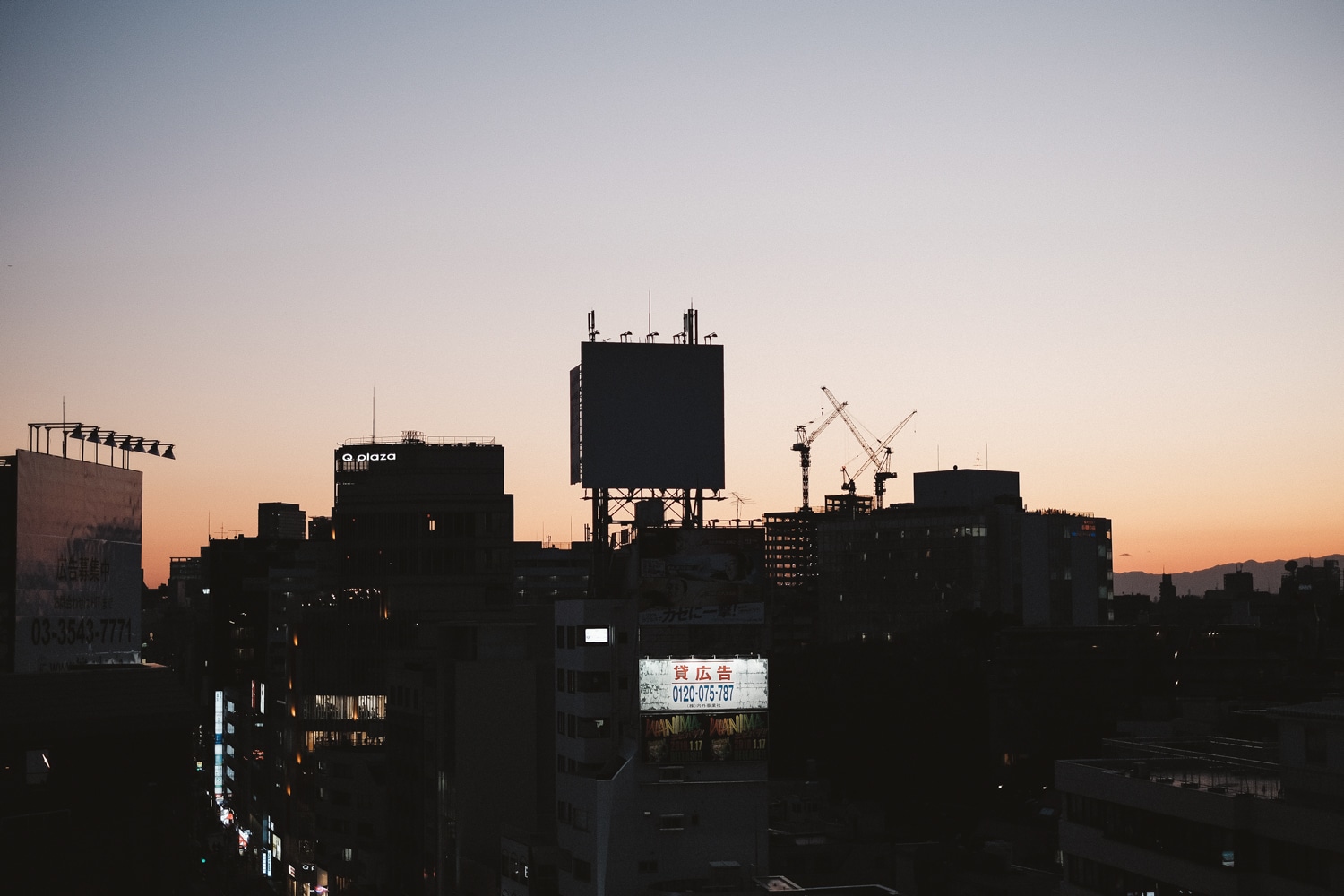 Hello from Japan, you lovely folks! It's been about little more than a month since we landed here – which is feels too damn short because just so many things have happened since then. I feel like in order to really "grasp" all of it, it's a good habit to reflect back into the key moments that we've lived here so far – and for me one of the best ways to do that is to just collect all of our photos and write about it. Which is why I'm so grateful that we have this blog of ours. It's a space where we can do exactly that, and share it with you sweet people while we're at it.
And I have to admit, it usually does take me ages to put these travel & life journal posts together, and it takes a while for David to edit & sort all of our photos (because we do take plenty of them every day, so imagine just how much can stack up after a while!). But my goodness, it's worth it, even just for the two of us, as we have gone back to read each and every one of these posts, because they allow us to reminisce & re-live those precious moments visually.
Landing back on the other side of the world
Last year, we spent a couple of months here in Japan, between Tokyo & mostly Kyoto. It was a somewhat spontaneous decision after roaming between Thailand, Indonesia & Australia – that we had taken despite the huge lack of warm clothing in our suitcases. And that trip truly changed our lives, by allowing us to see through whatever obstacles we still had right in front of us. Japan taught us thousands of lessons about what we need to feel grounded & happy in life.
So we decided to come back, but for half a year, living between different places. The flight was very long this time, as we had to fly all the way from Europe to get here. But as soon as we landed and felt this familiar yet intoxicatingly fascinating atmosphere, we totally forgot about that.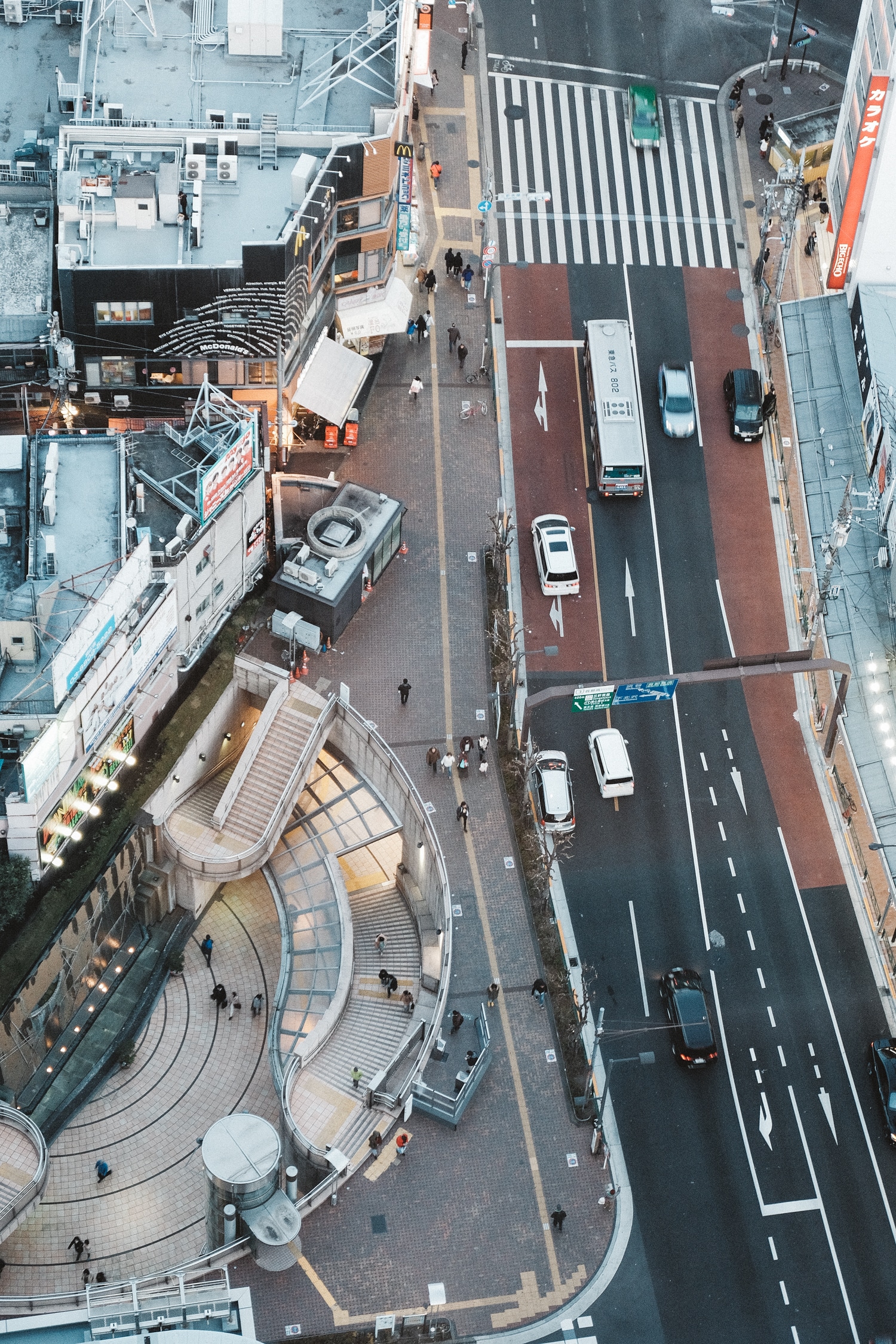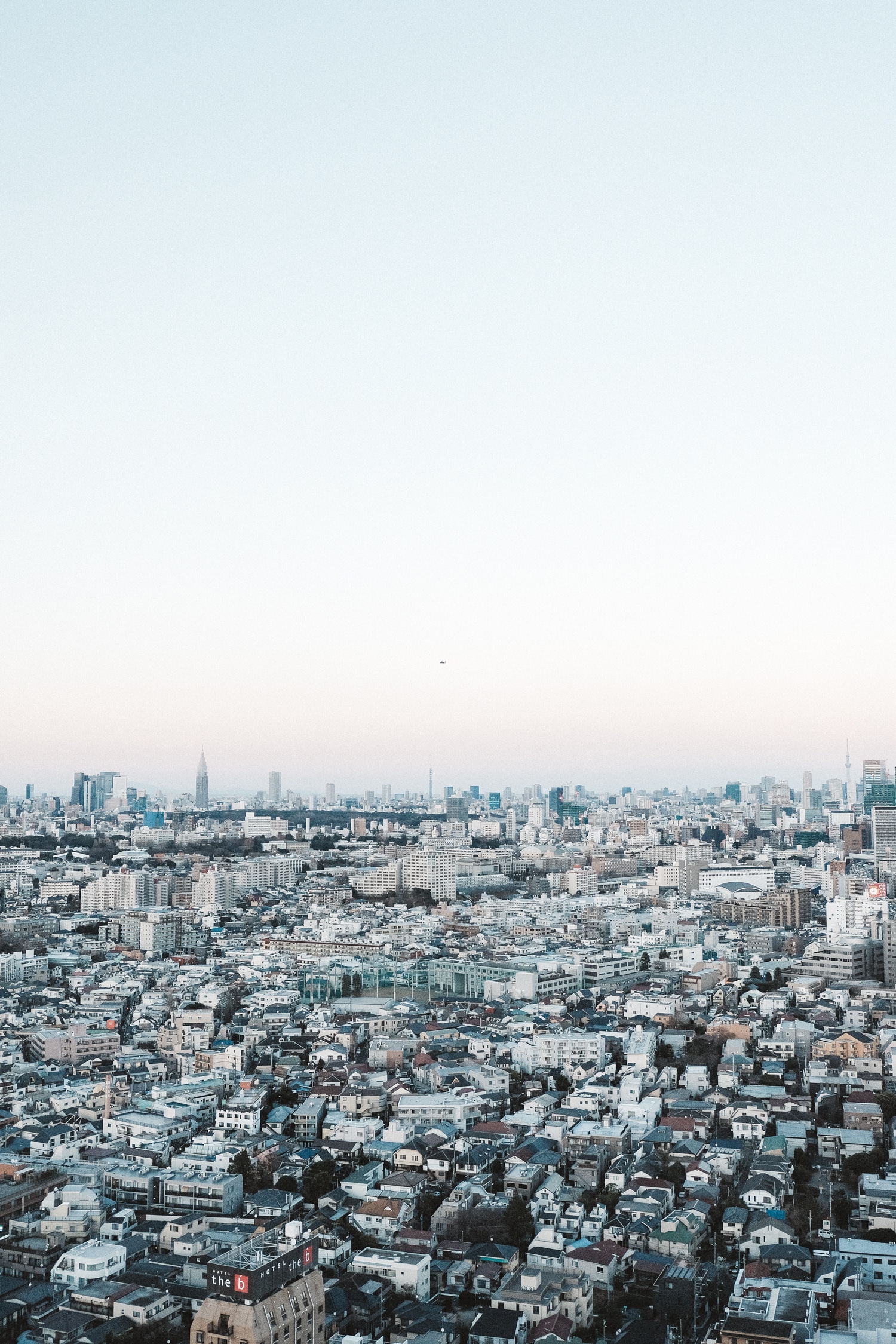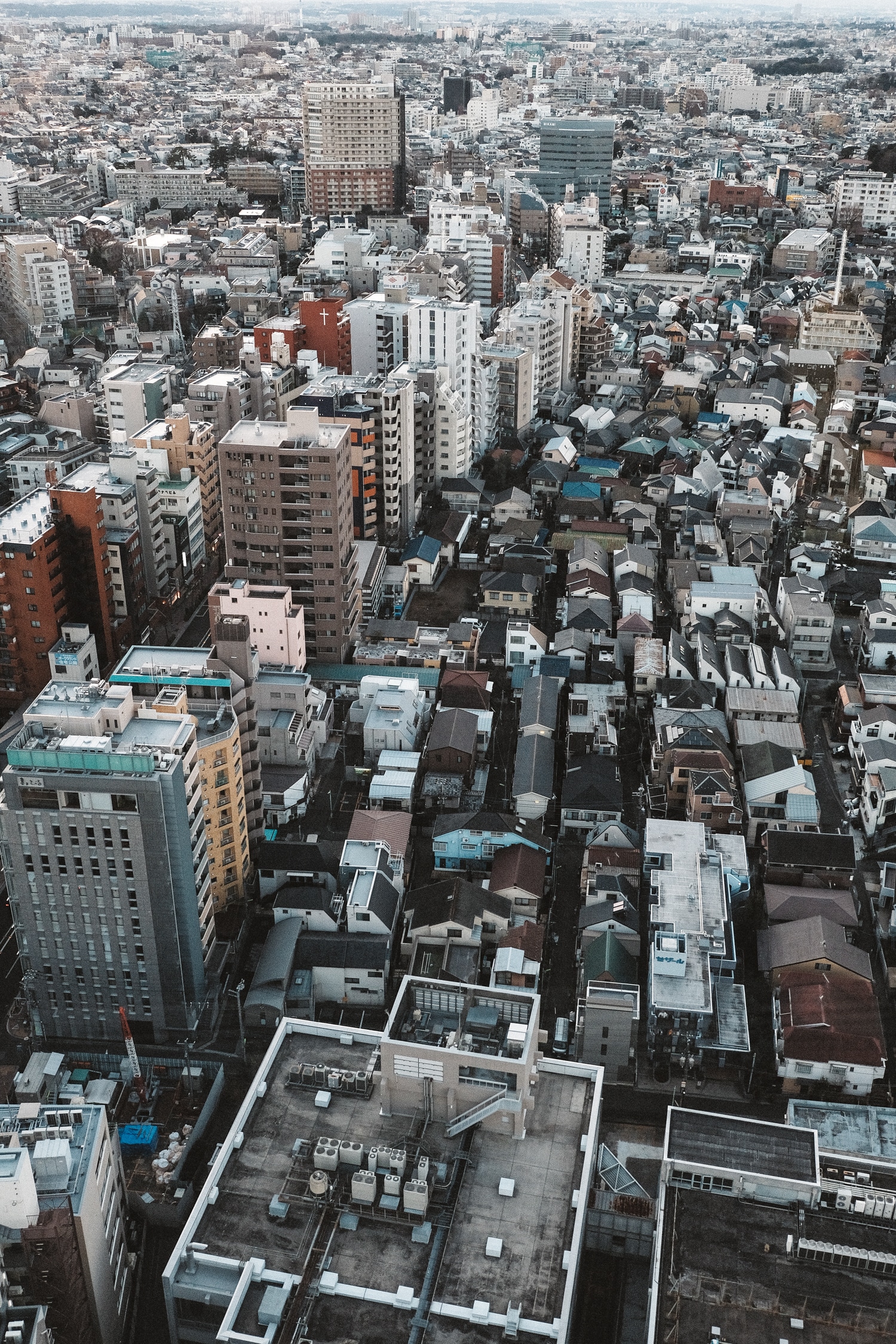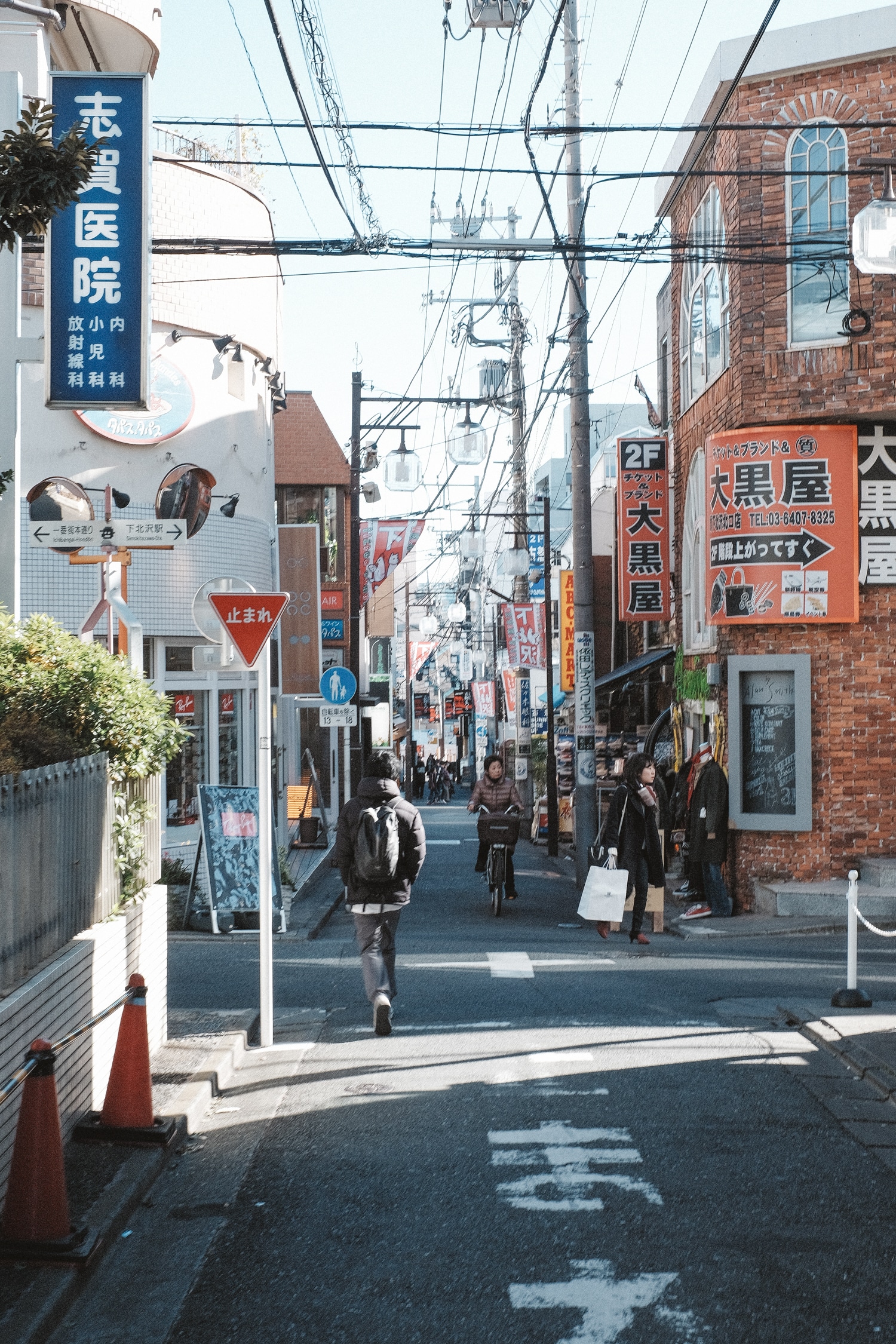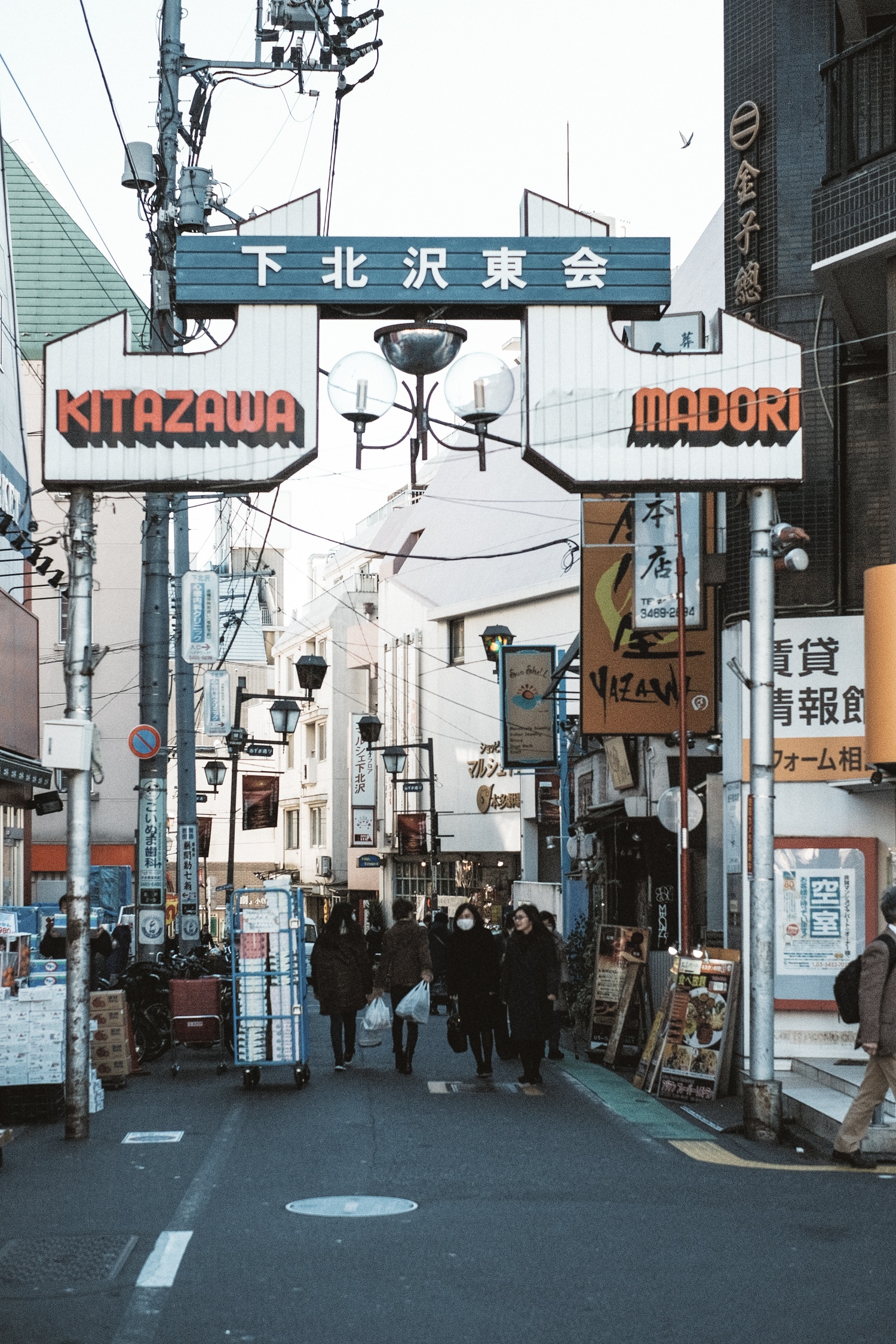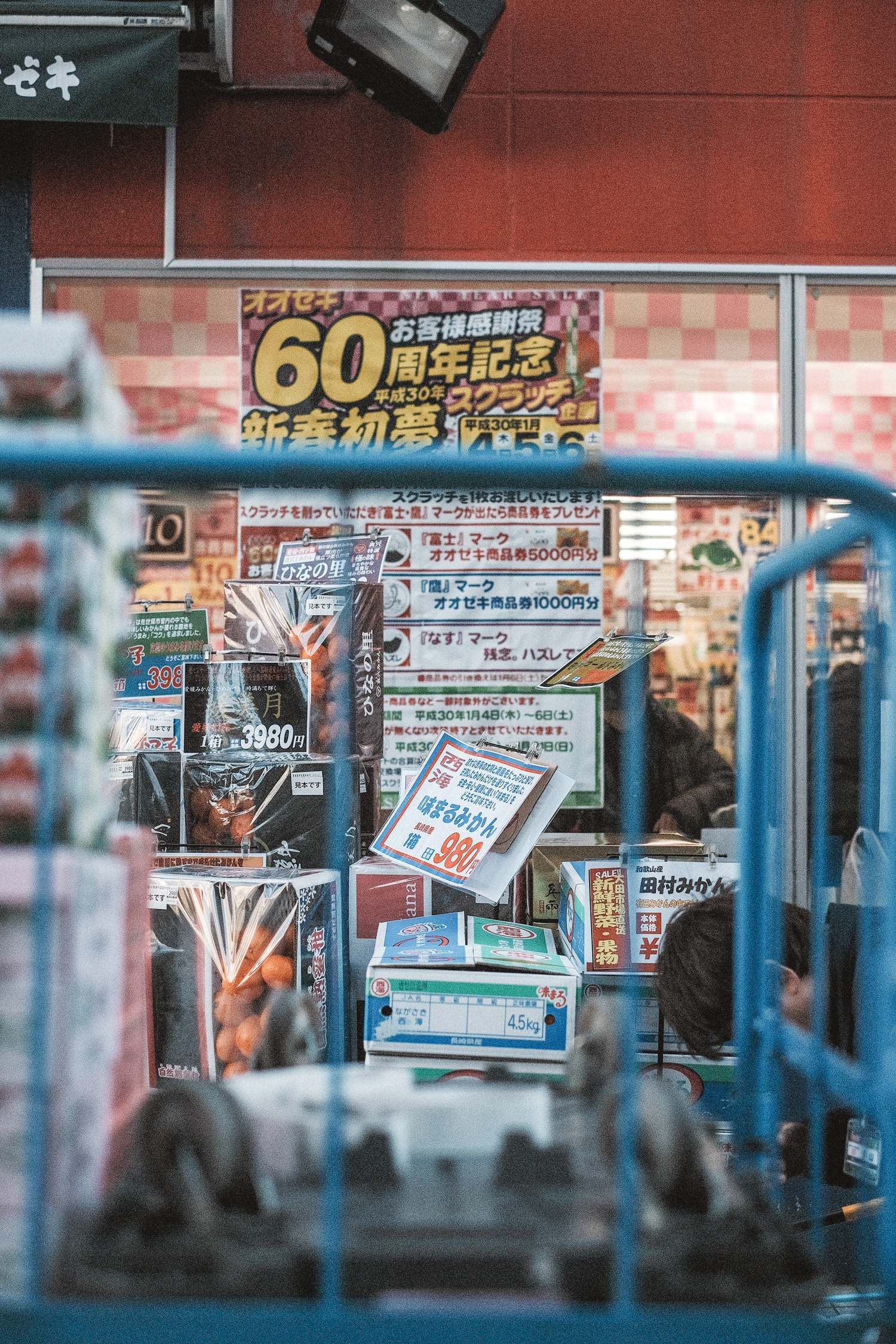 Re-discovering our favourite neighborhood
For the first leg of our 6-month stay, we decided to spend some more time getting to know Tokyo. Last year, we had barely spent a week here, which we had taken off to experience the city before moving to Kyoto for much longer. It was enough for us to make some exciting first discoveries though, and make some new friends! But since we wanted to live all this once again and more intensely, we decided to come back and stay even longer. So we this time, we spent 3 entire weeks there, and we'll be back again around Mid-May for another round!
Also, there was another thing that we were dying to get back to: our favourite neighbourhood, Shimokitazawa!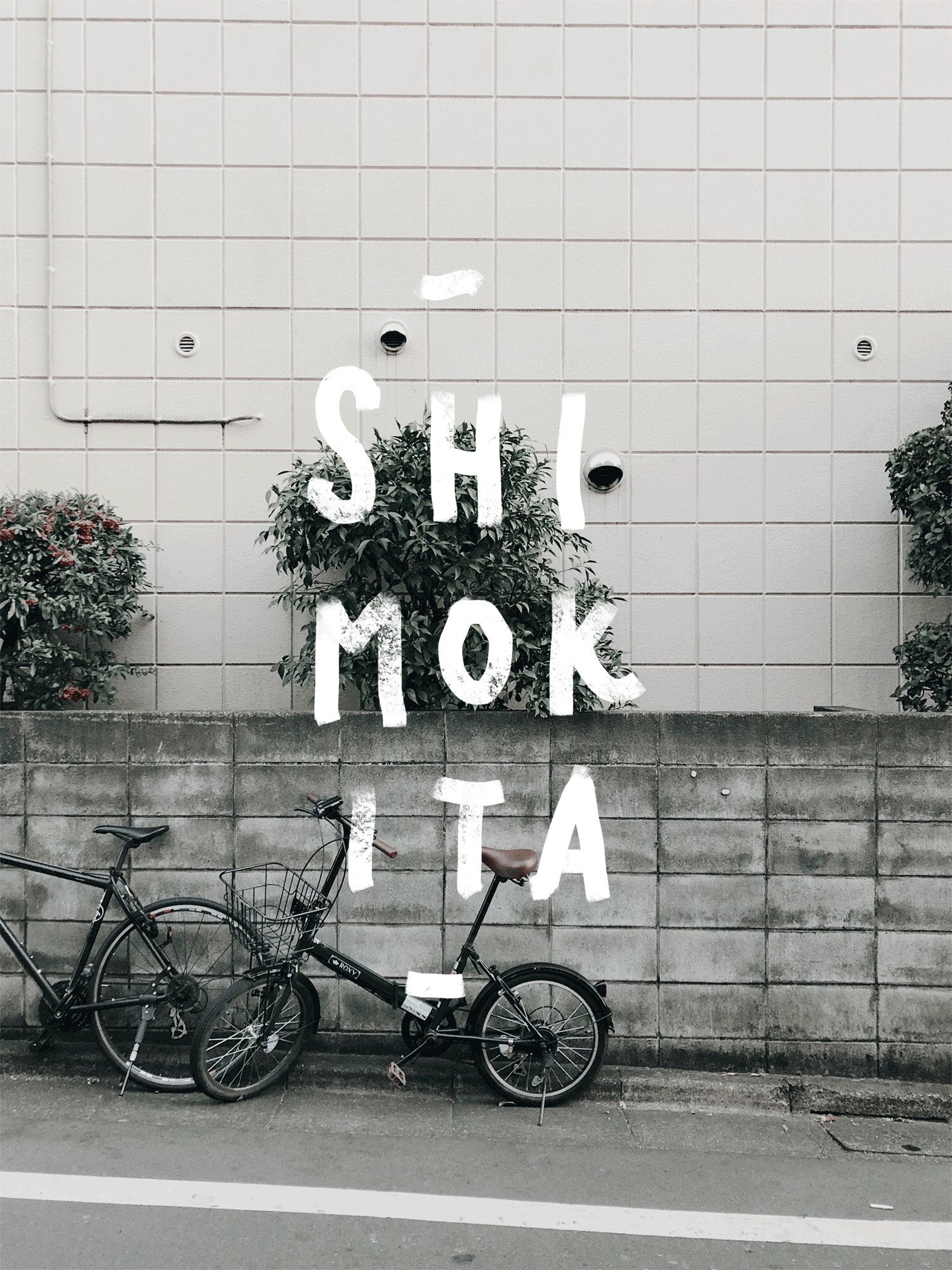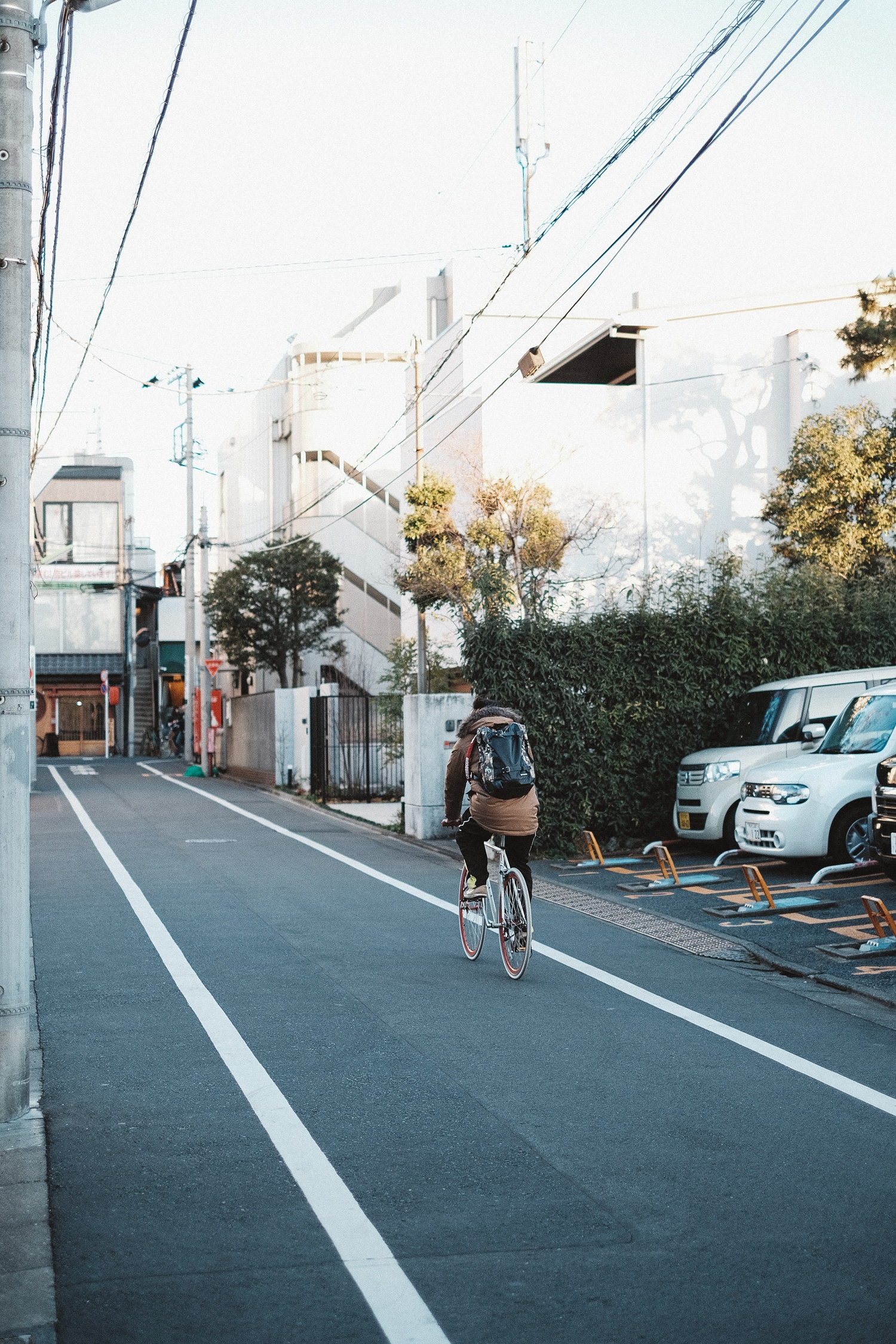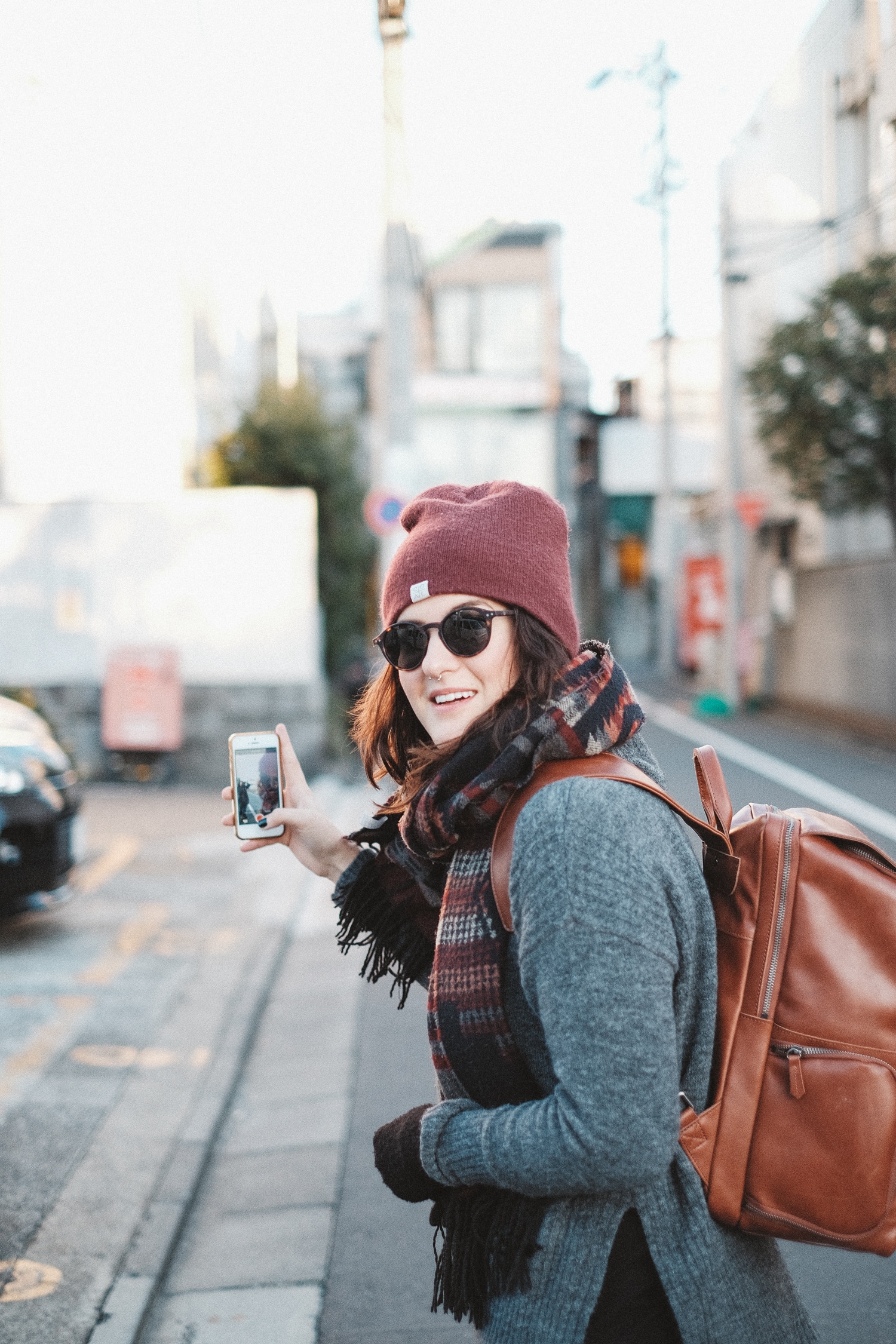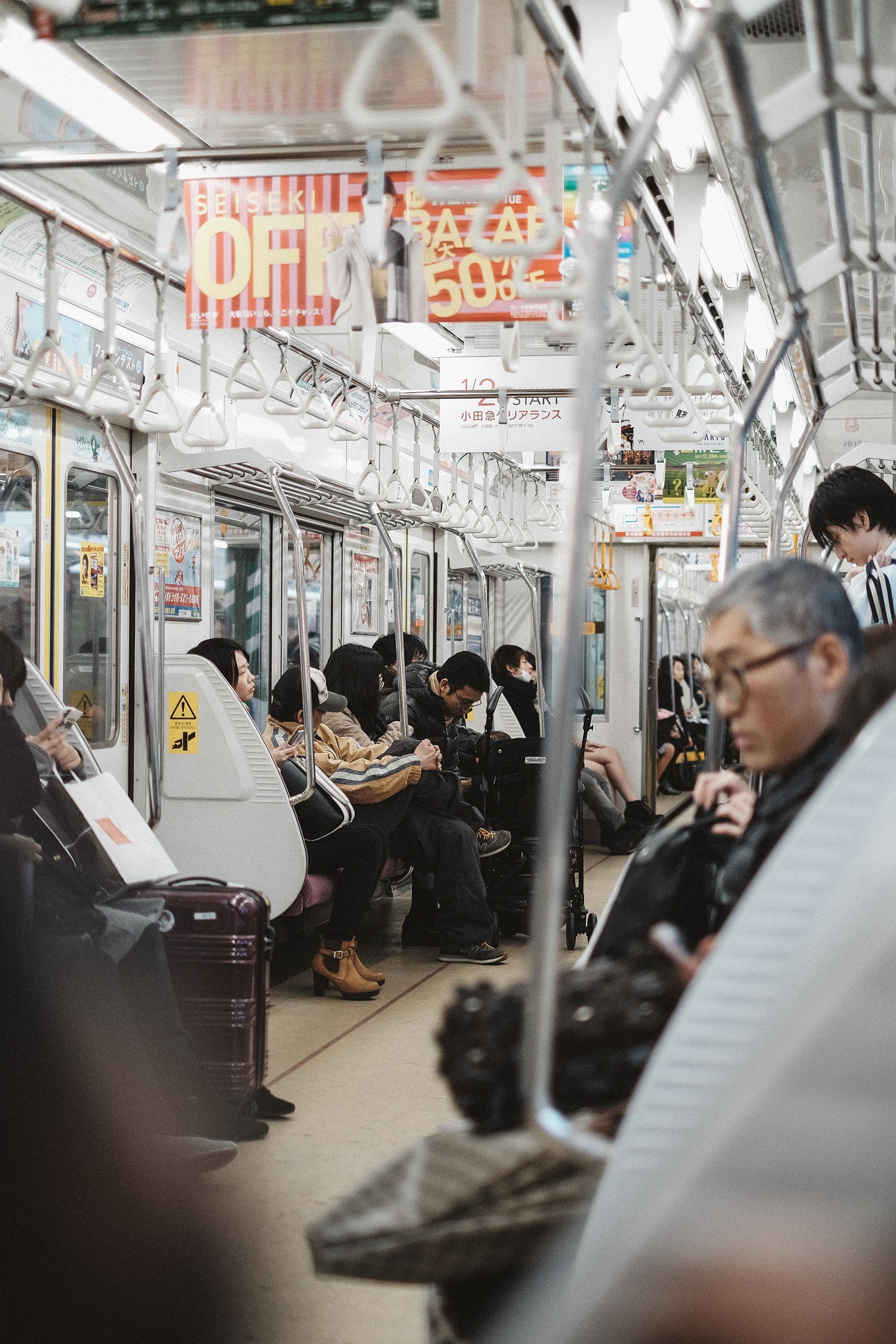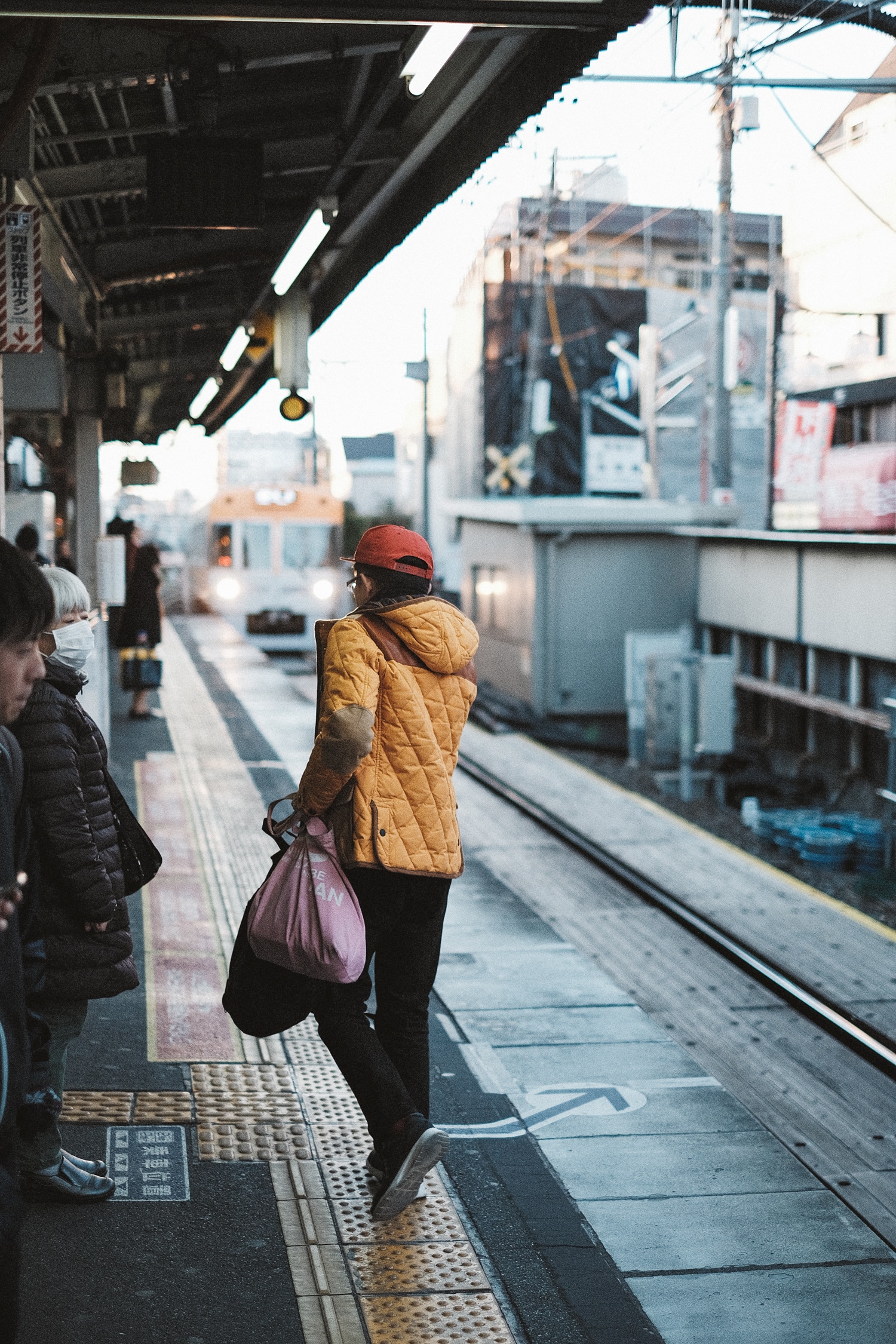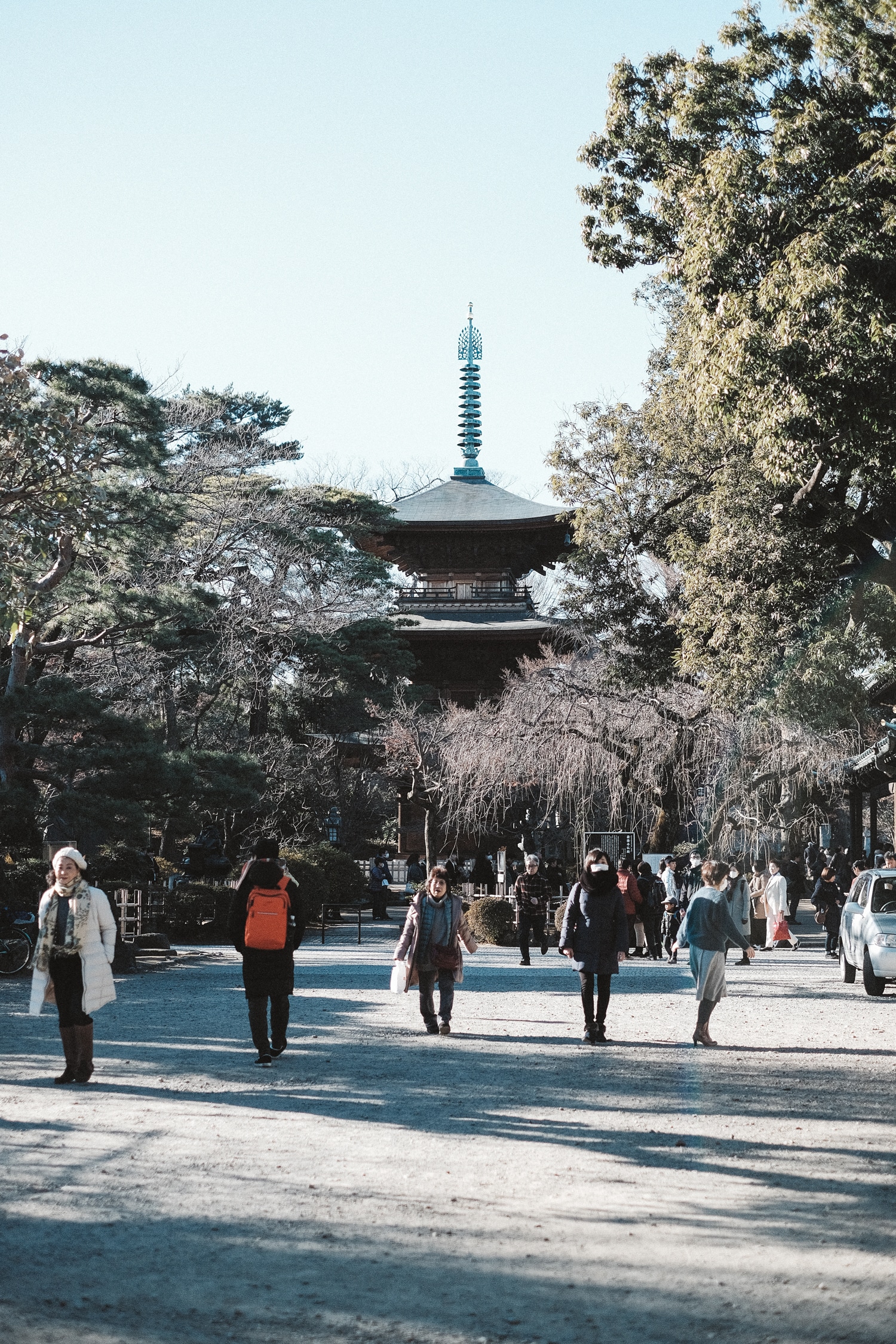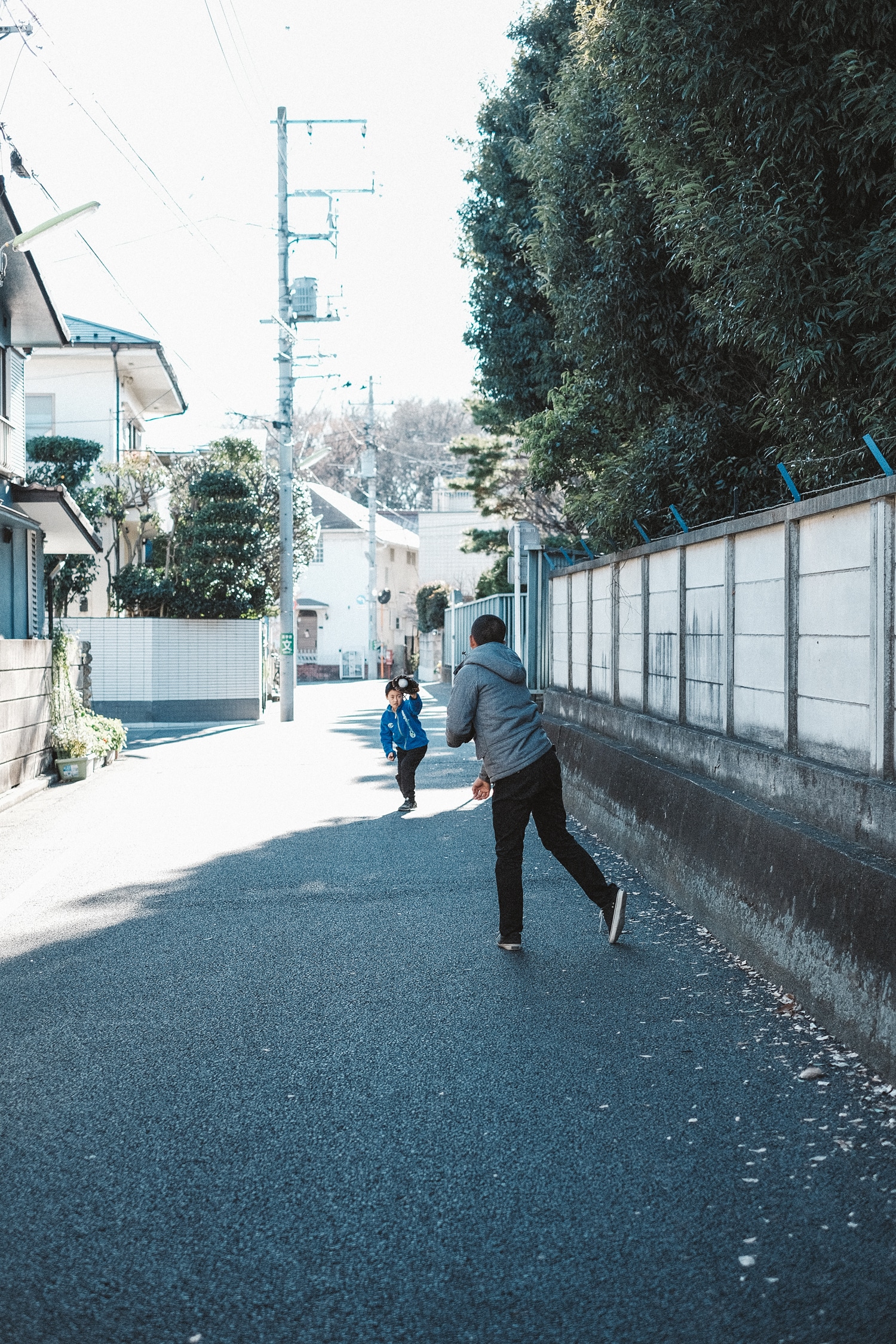 Welcoming the New Year the Japanese Way
What was going to be very interesting this time around was the timing, as we arrived right on time to experience the Japanese New Year. The whole way that the japanese practice this is much, much more different to western cultures. It is not so much a big new year's eve celebration per say (of partying, drinking & fireworks). It is rather made of a series of interesting rituals and traditions around the time of the new year, of which the most known are to go visit a local shrine, read new year's predictions, drink amazake (a hot drink made of fermented white rice, a by-product of saké brewing) & write new years resolutions in kanji calligraphy. All of which we did, together with our friends – except the reading of the predictions, of course, as our japanese friends told us those are not always positive and that scared us away a bit, haha!
On the first days of the year, we spent a lot of time around our local shrine and also visited another temple with our friends, not far away from our neighborhood. A more particular one, that is: the Gotokuji, which is crowded with statues of lucky cats! 
This was a really funny, authentic discovery. Apparently it is the place where the maneki-neko (beckoning cat) originated, and it is associated with luck. But it's not very known to tourists so we were amongst locals and the many cat statues of different sizes, stacked in a particular corner of the temple and scattered/hidden in the rest of the premises. There were even more quirky cat symbols everywhere surrounding this area, from the train station we had arrived to, to an (apparently) limited edition train we managed to catch to get there with had a cat face and cat paws to hold on to. As there was apparently just one of these amongst all the other regular trains, we concluded that we must have indeed been struck by luck. Not a bad way to start the year right?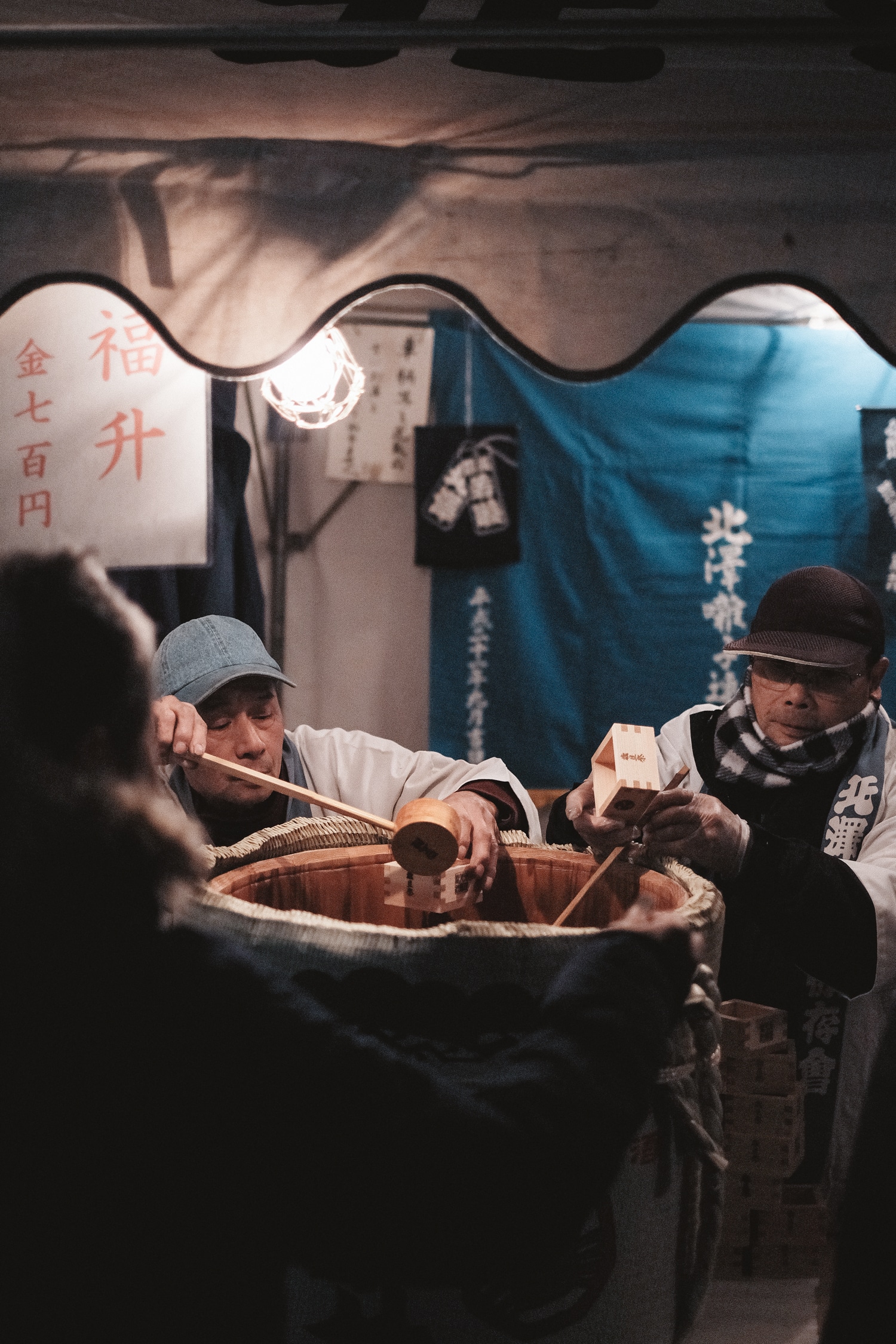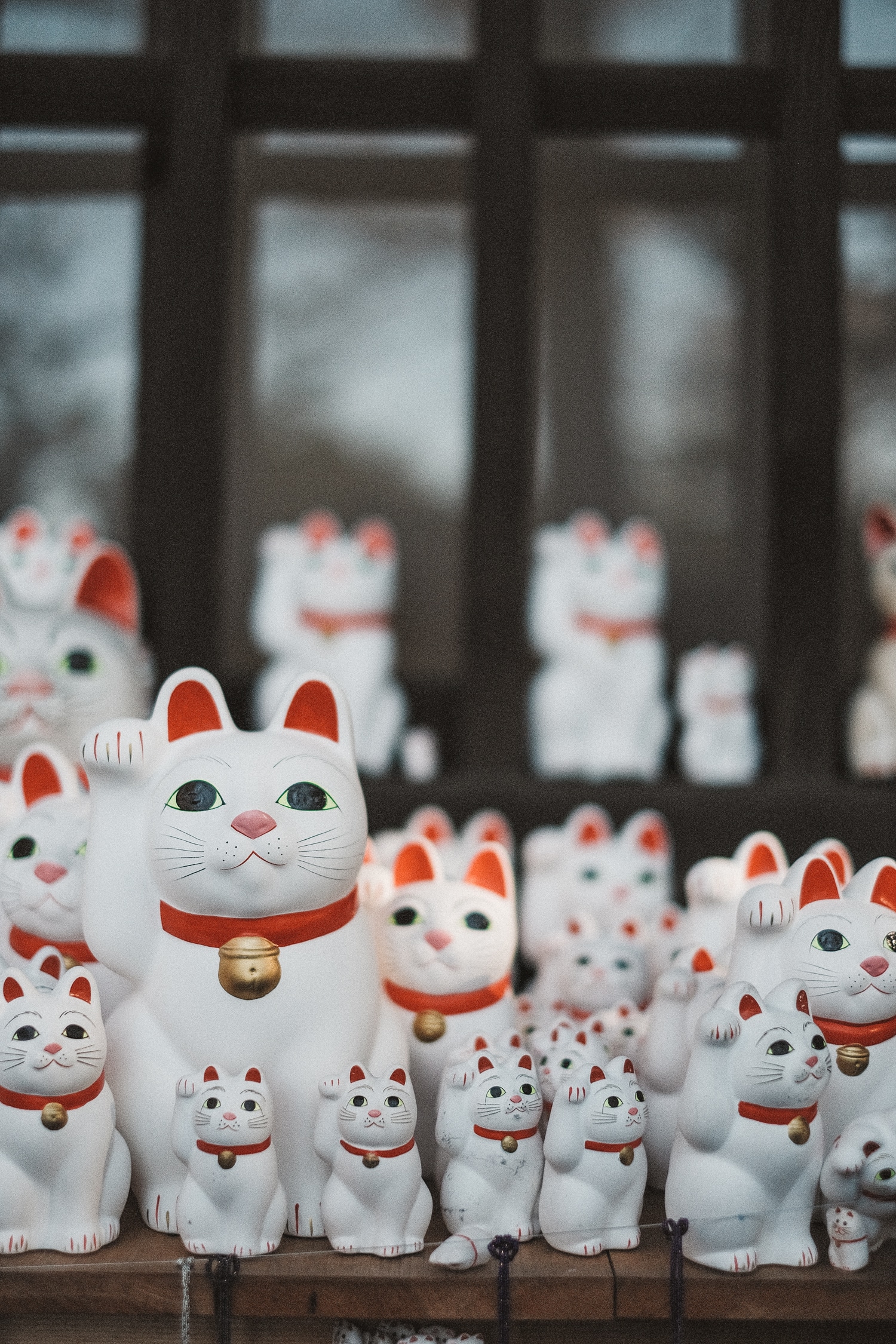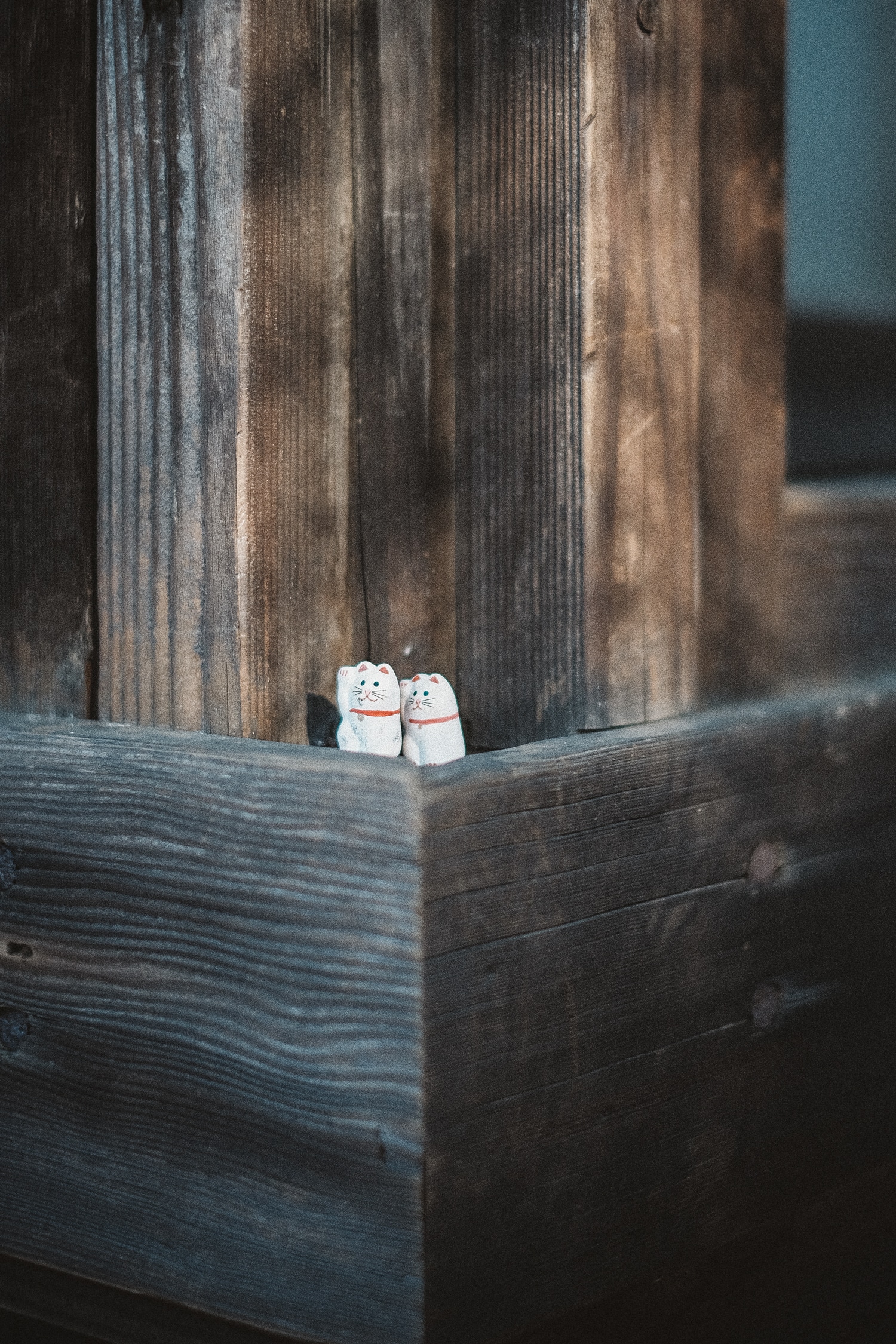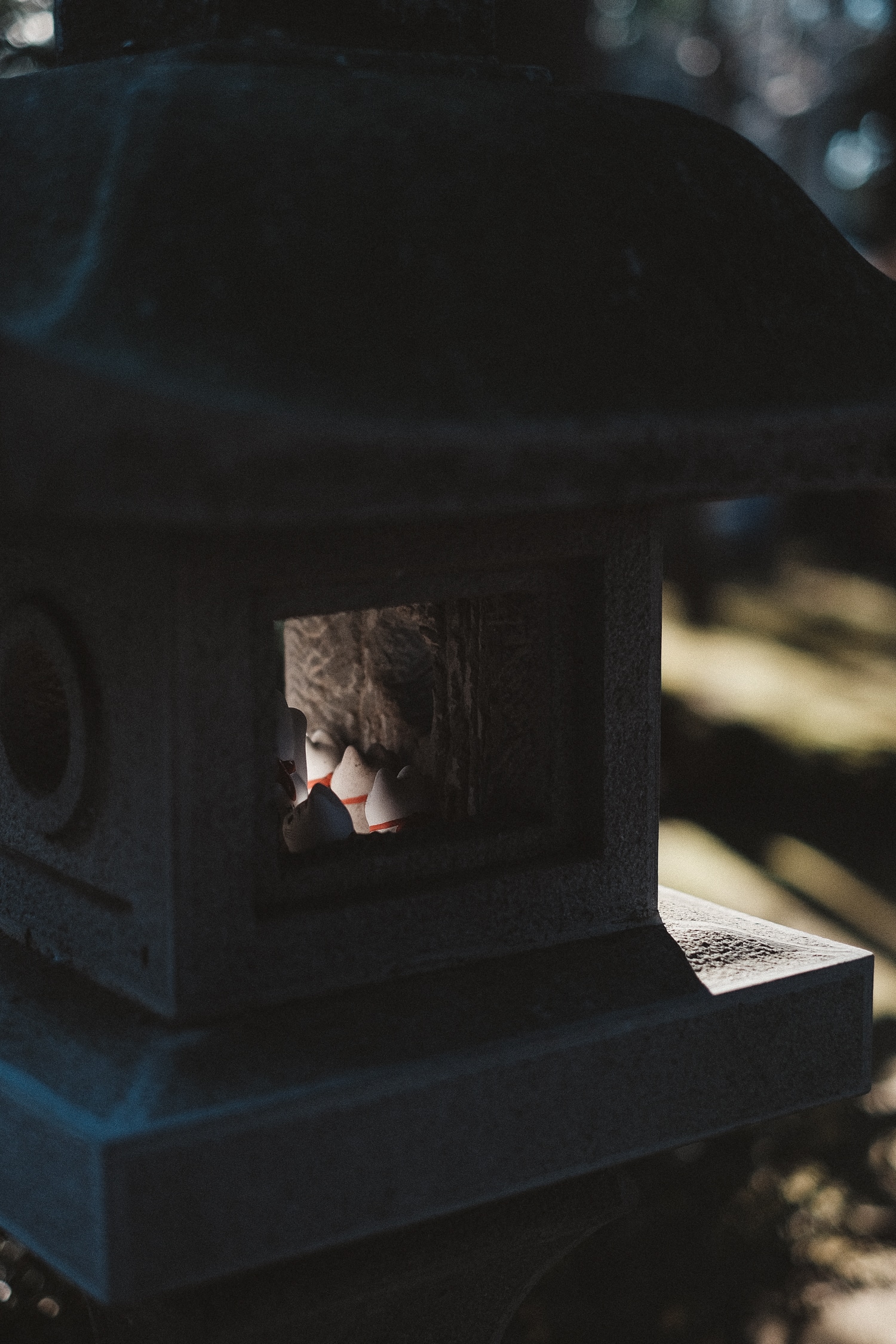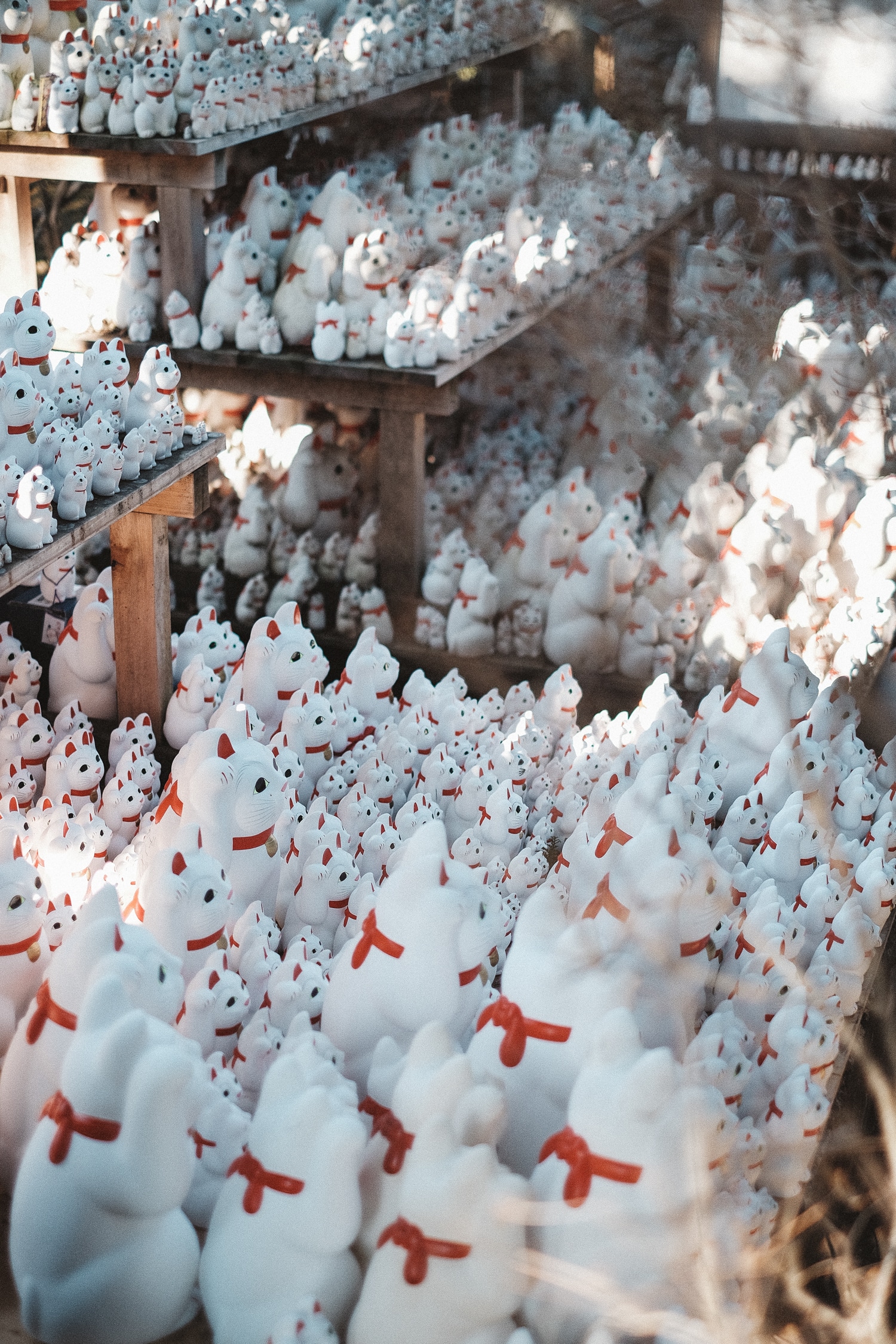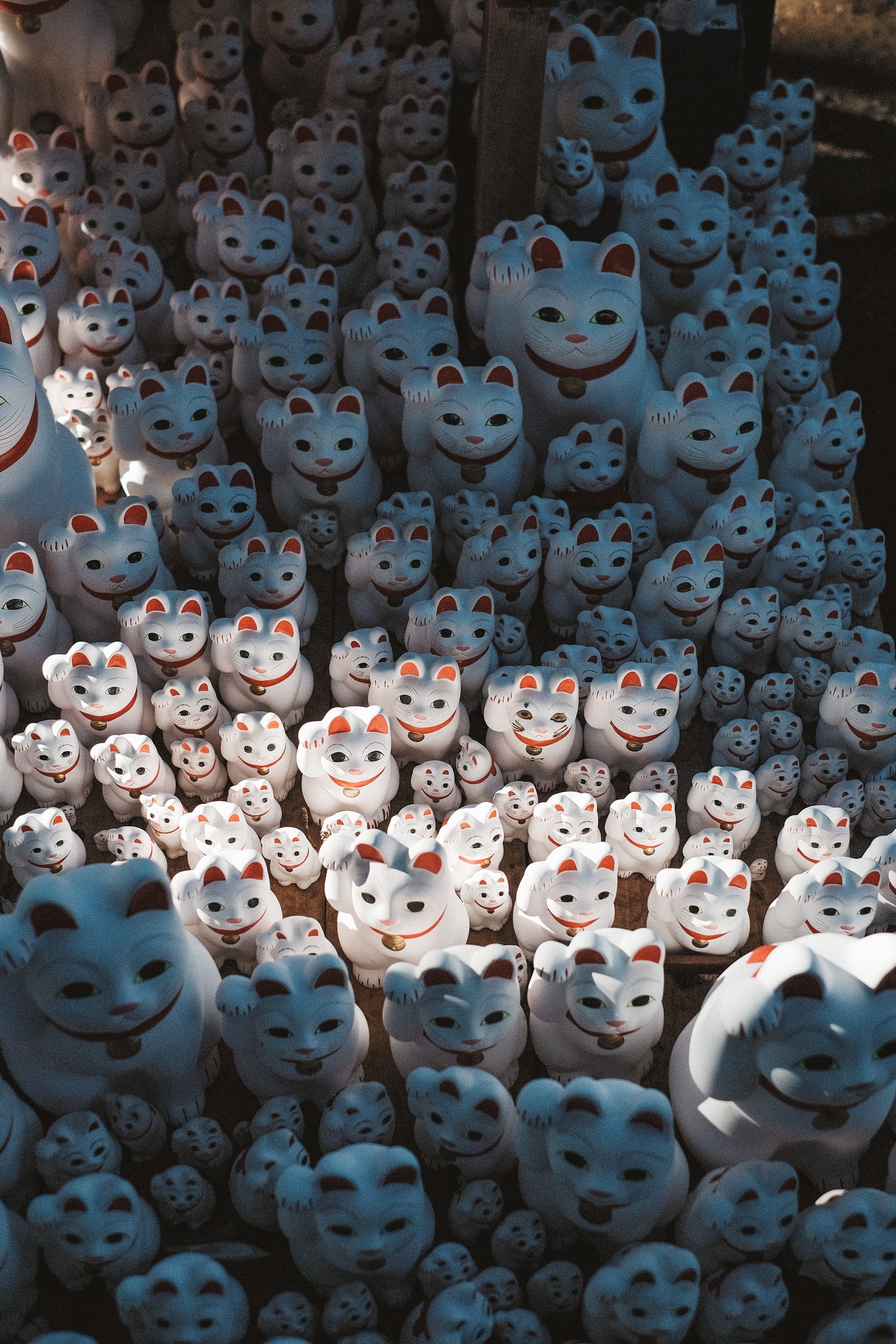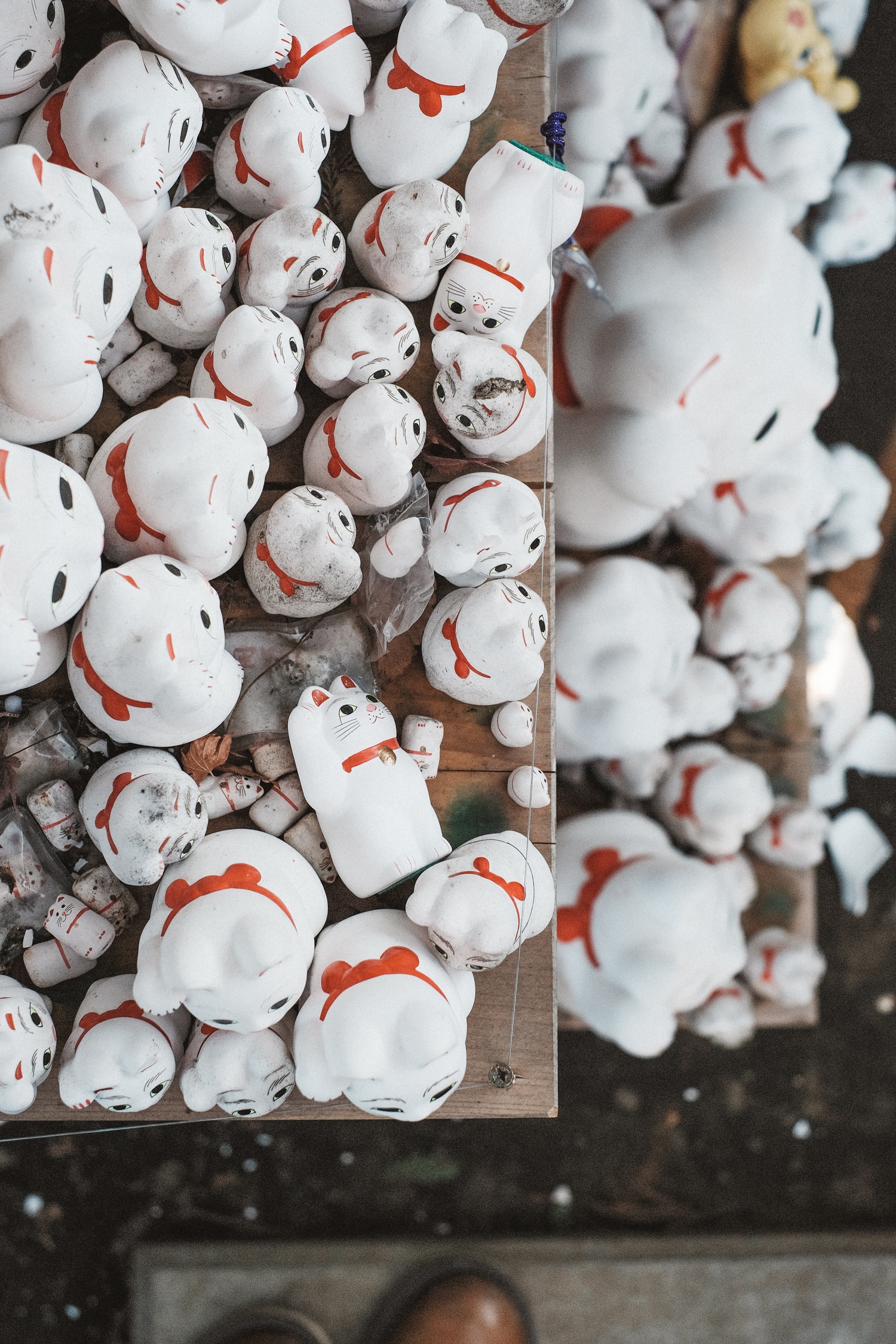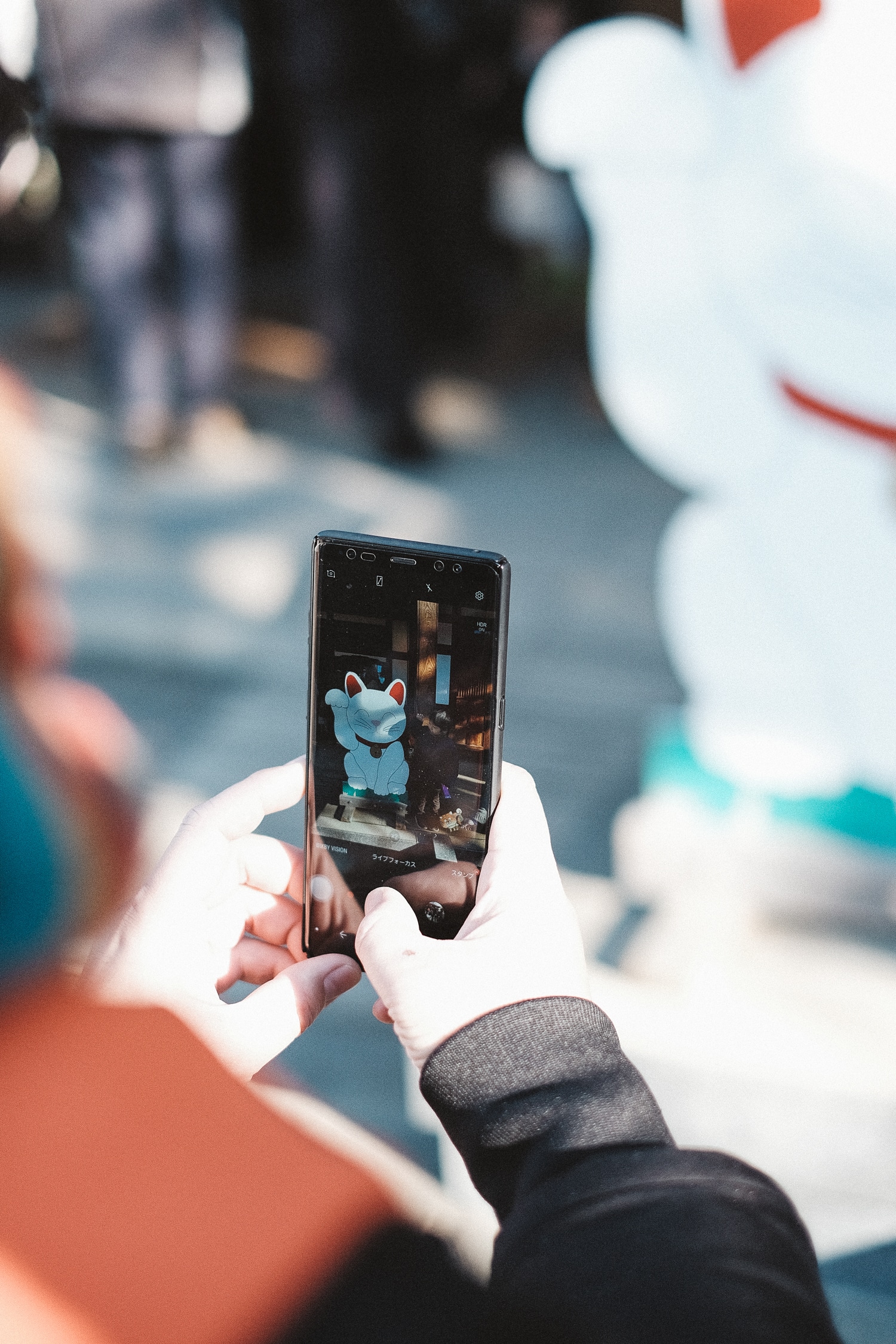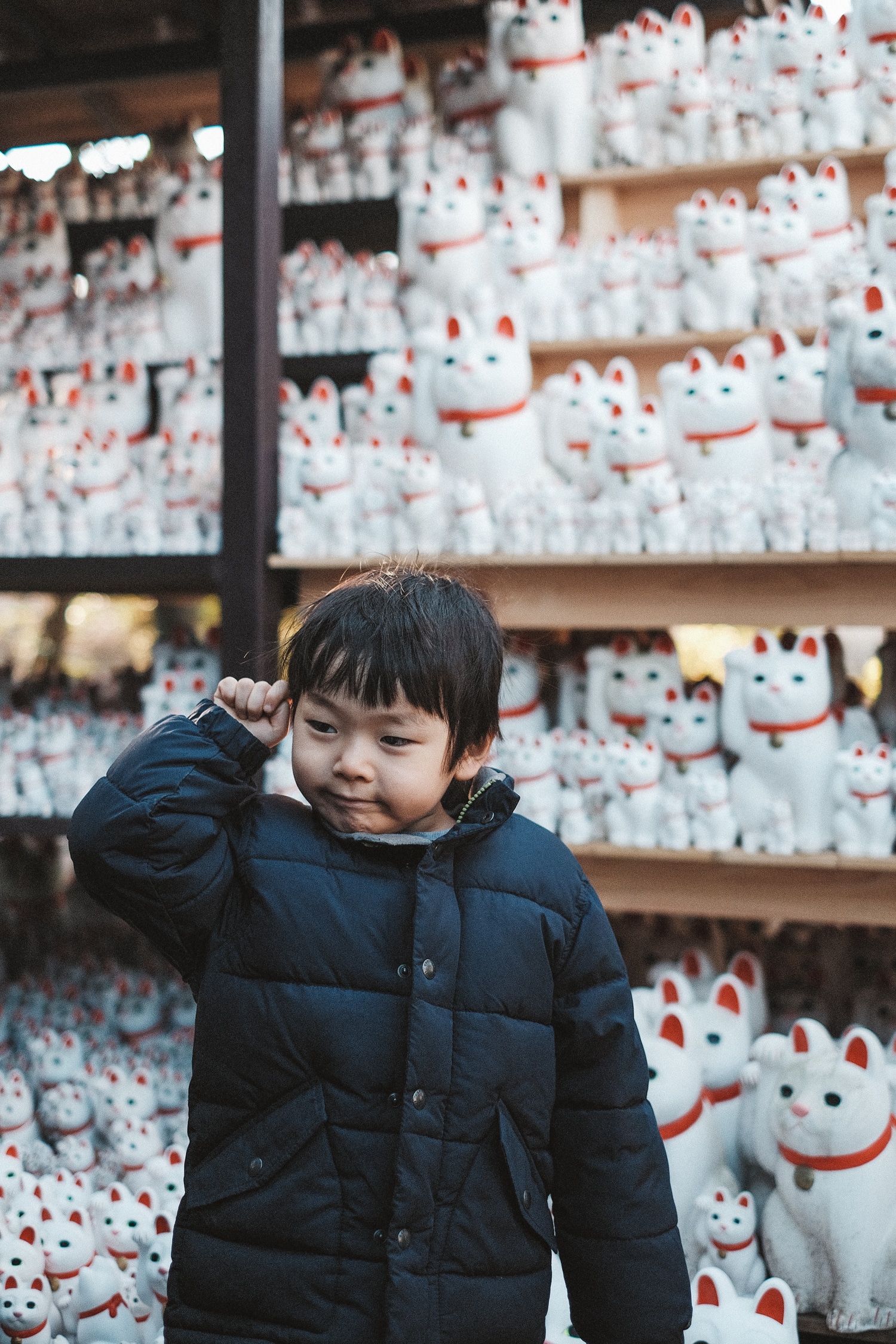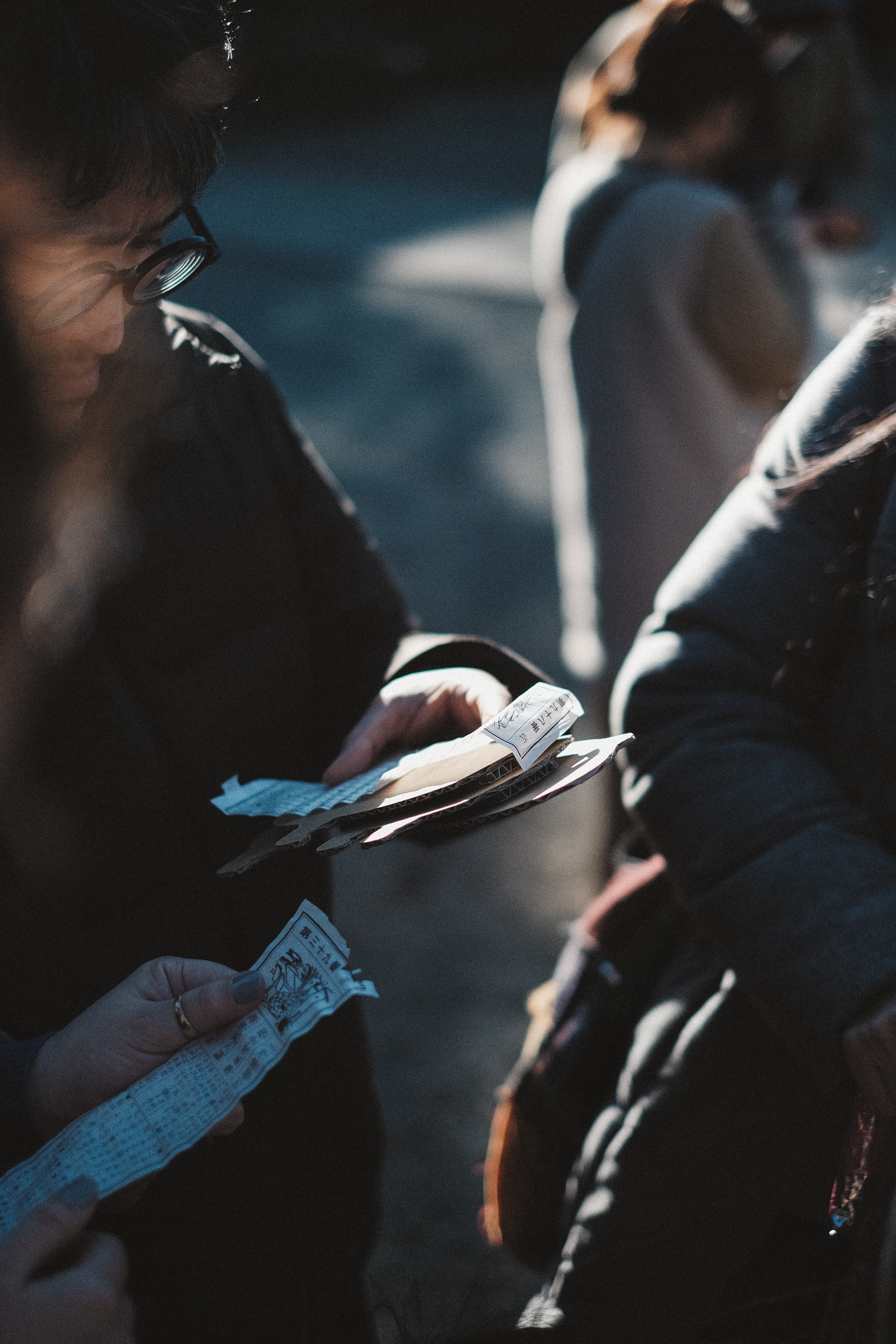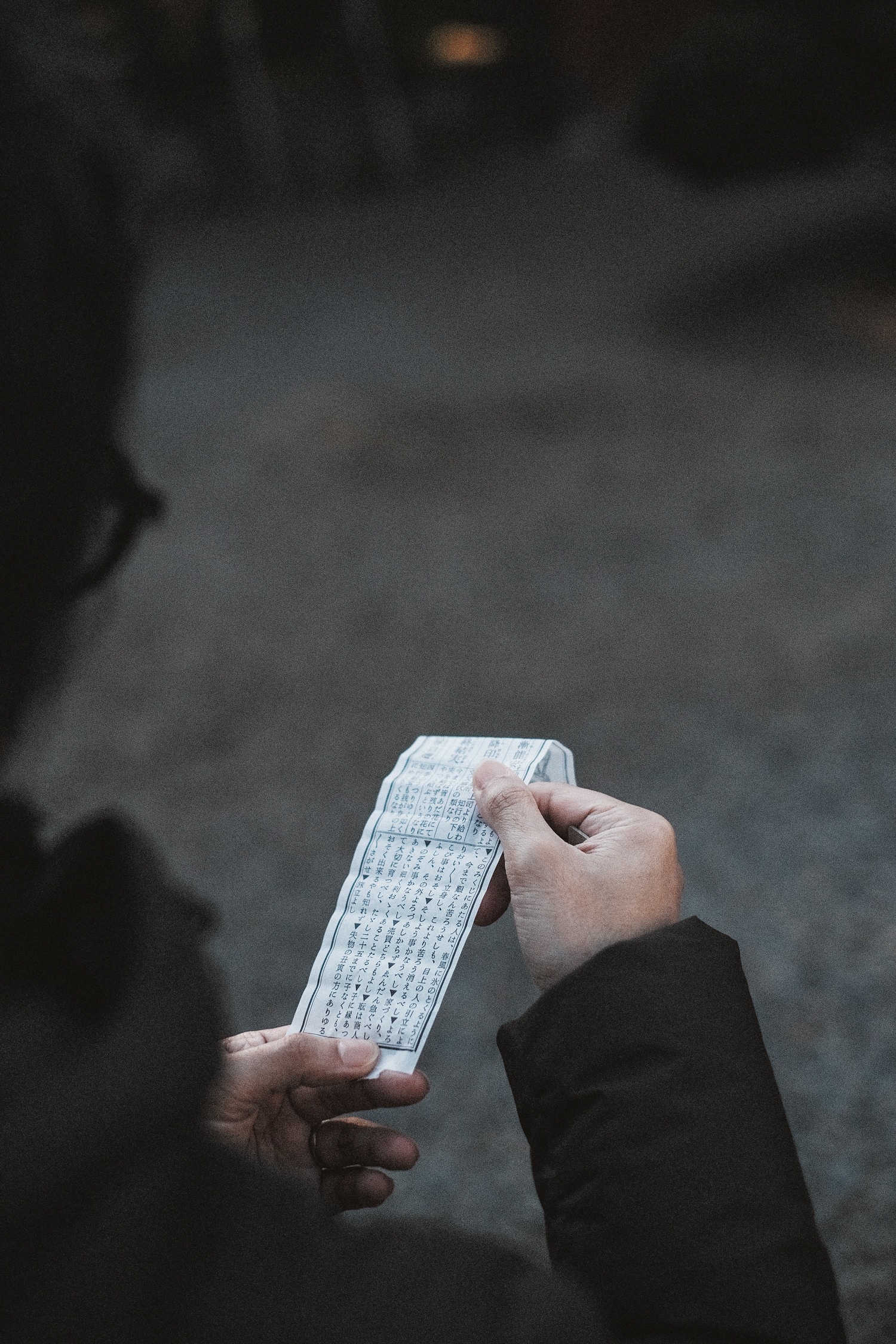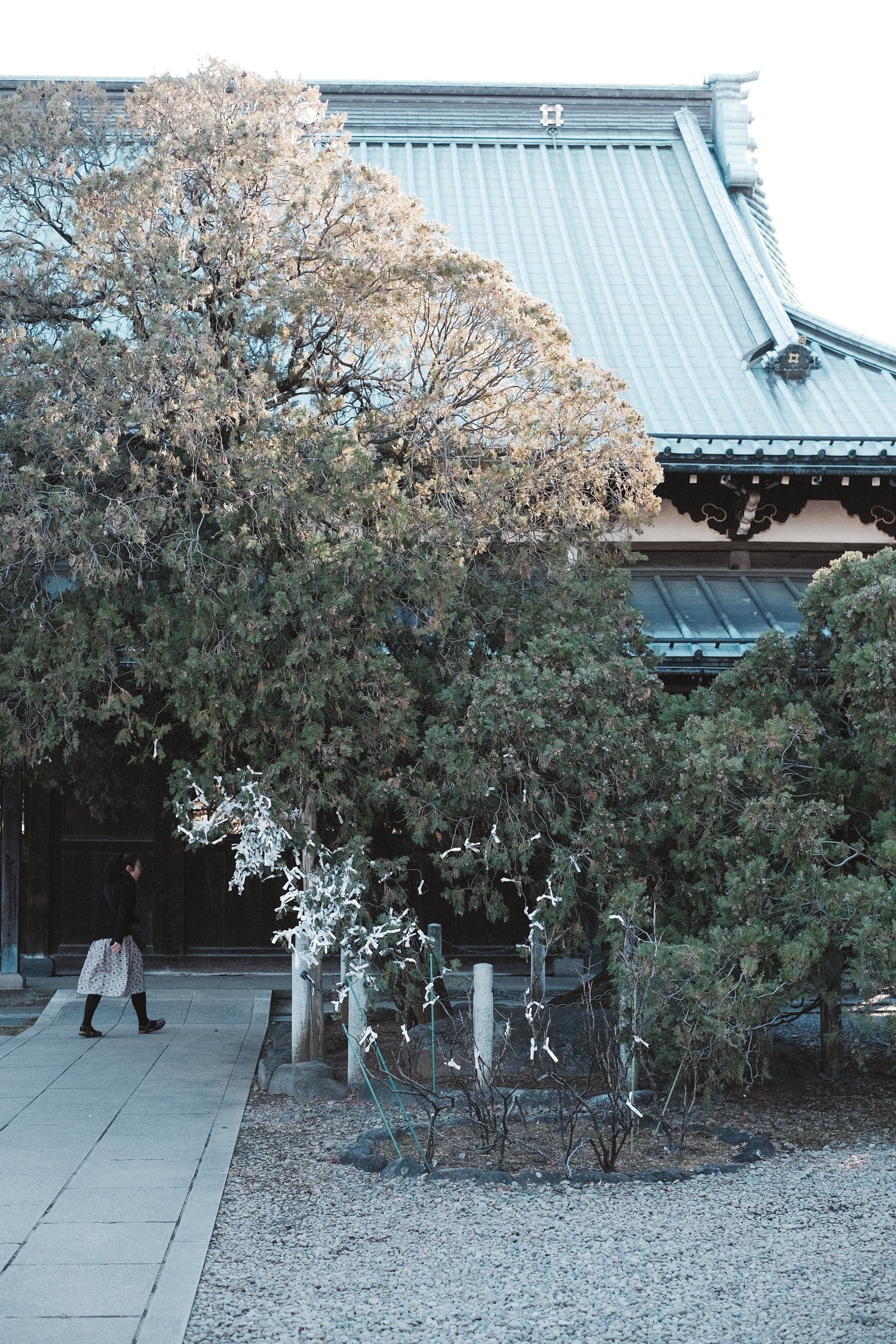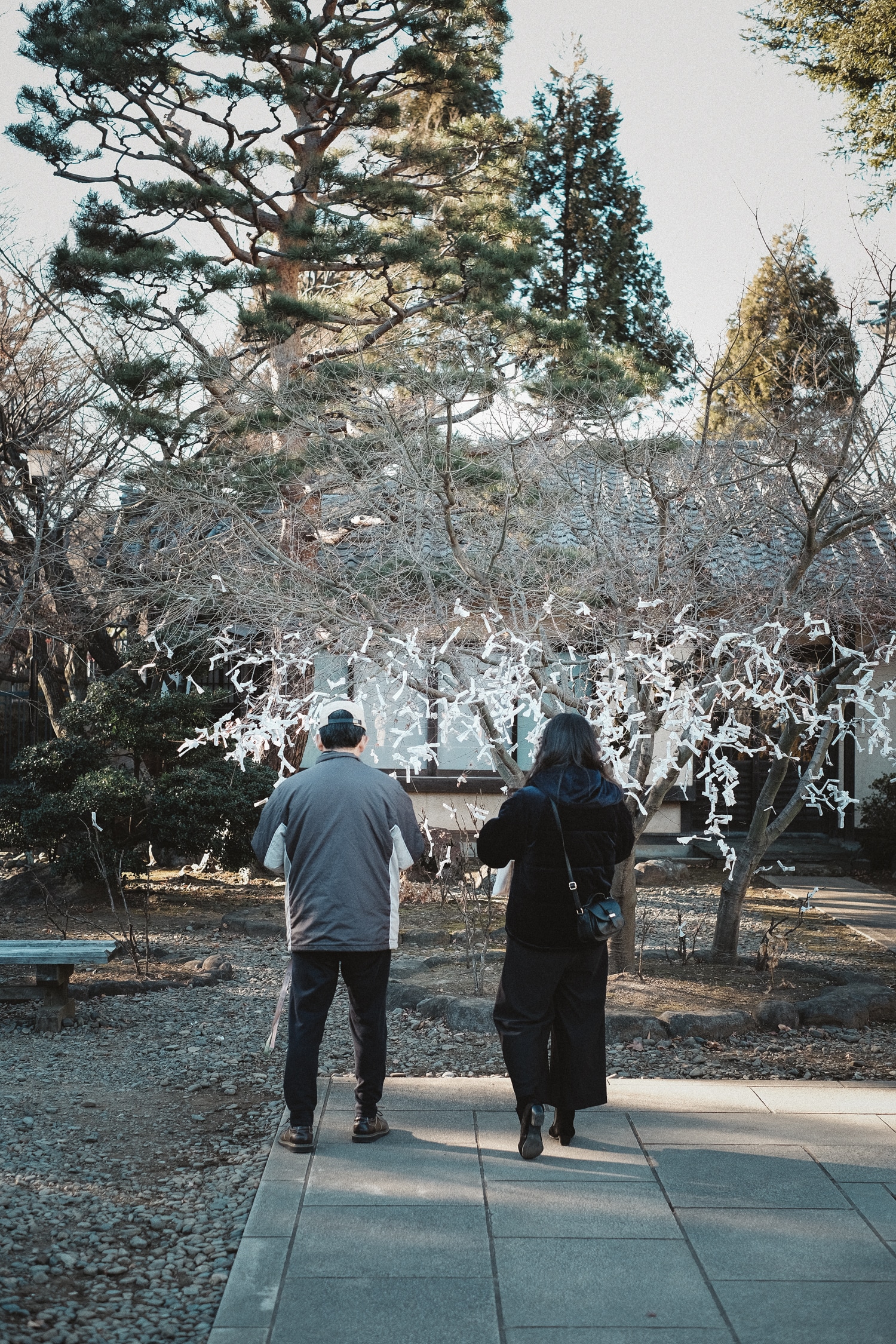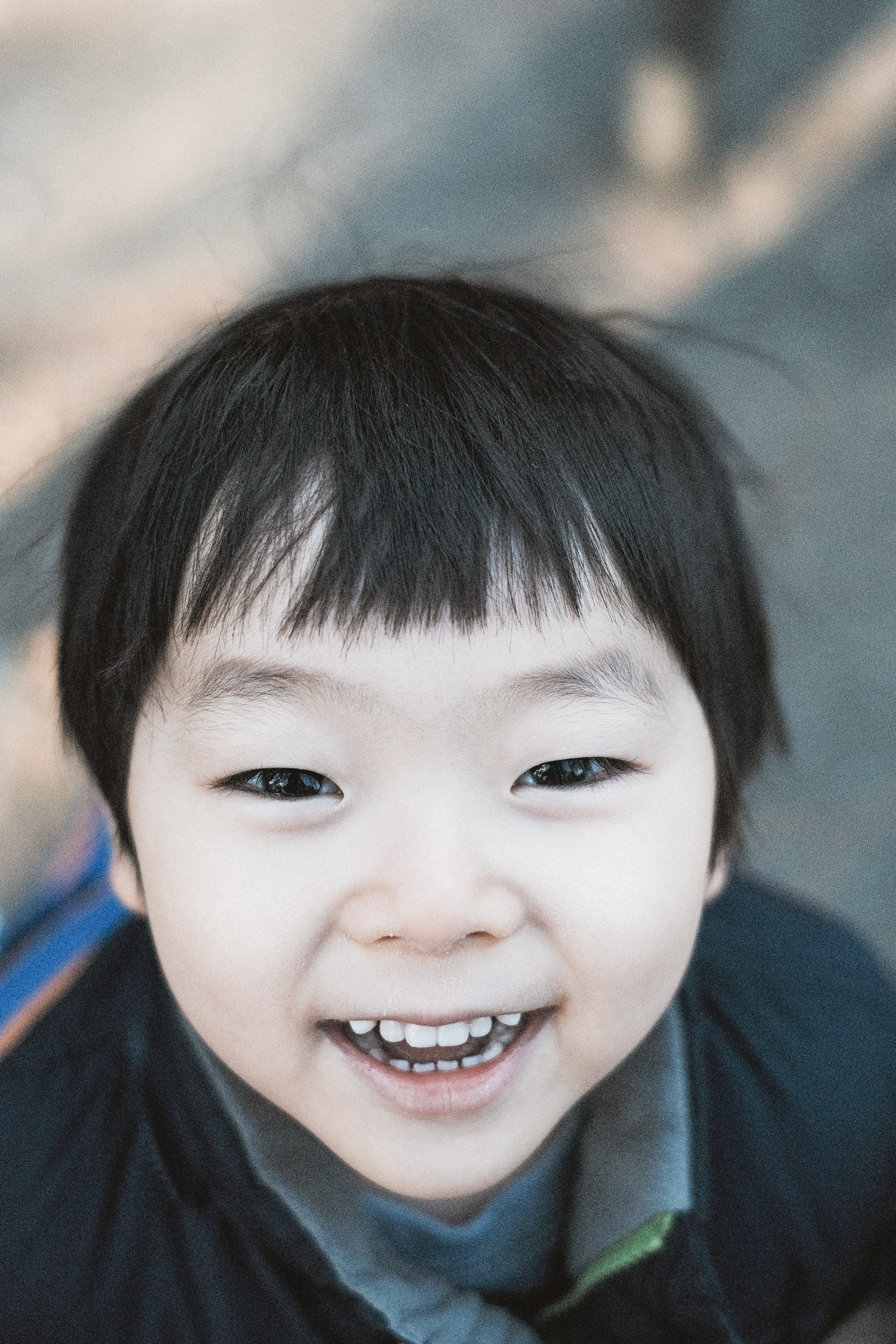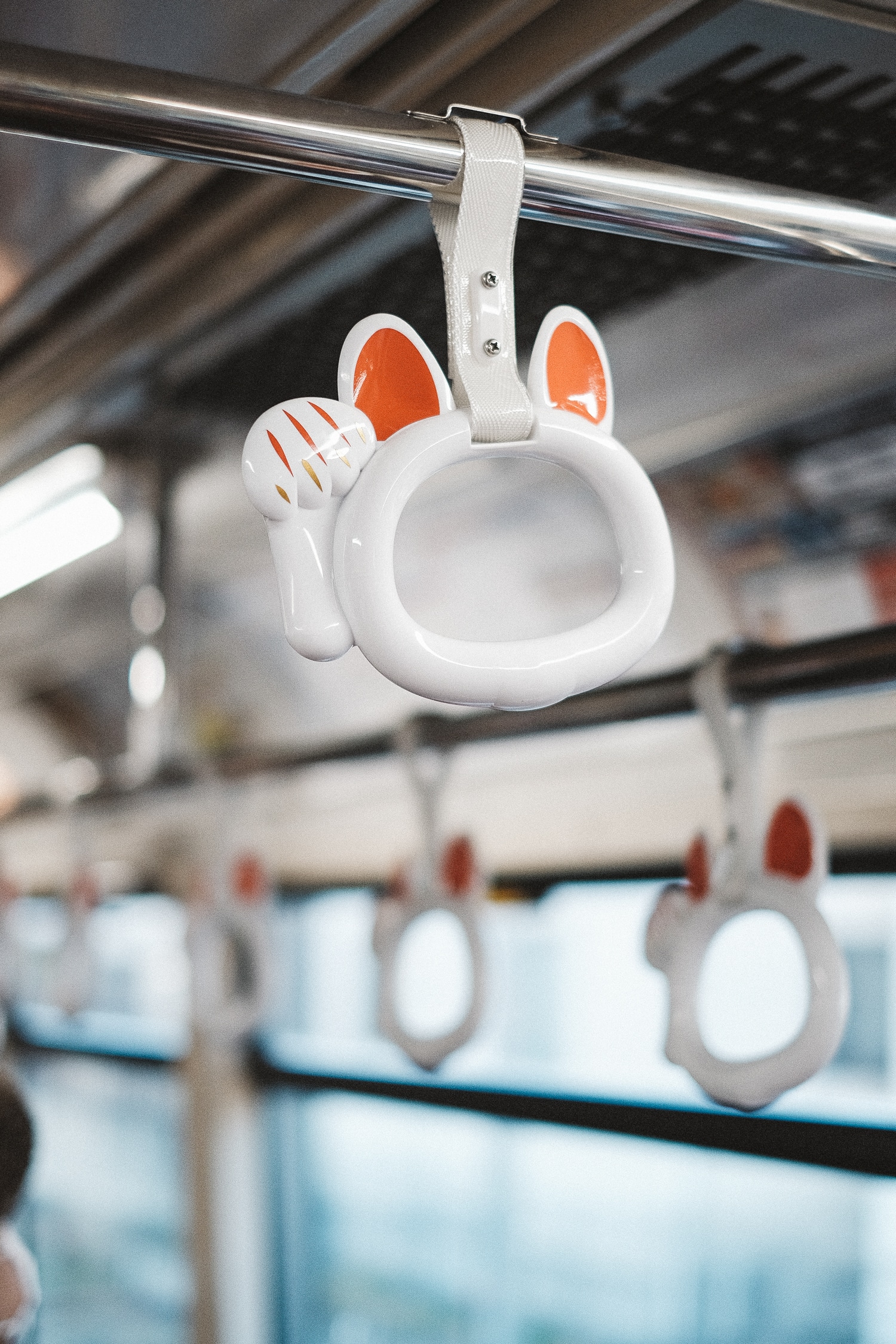 By the way, this little chum is our friend's son, Hajime. We just couldn't get enough of his adorable face!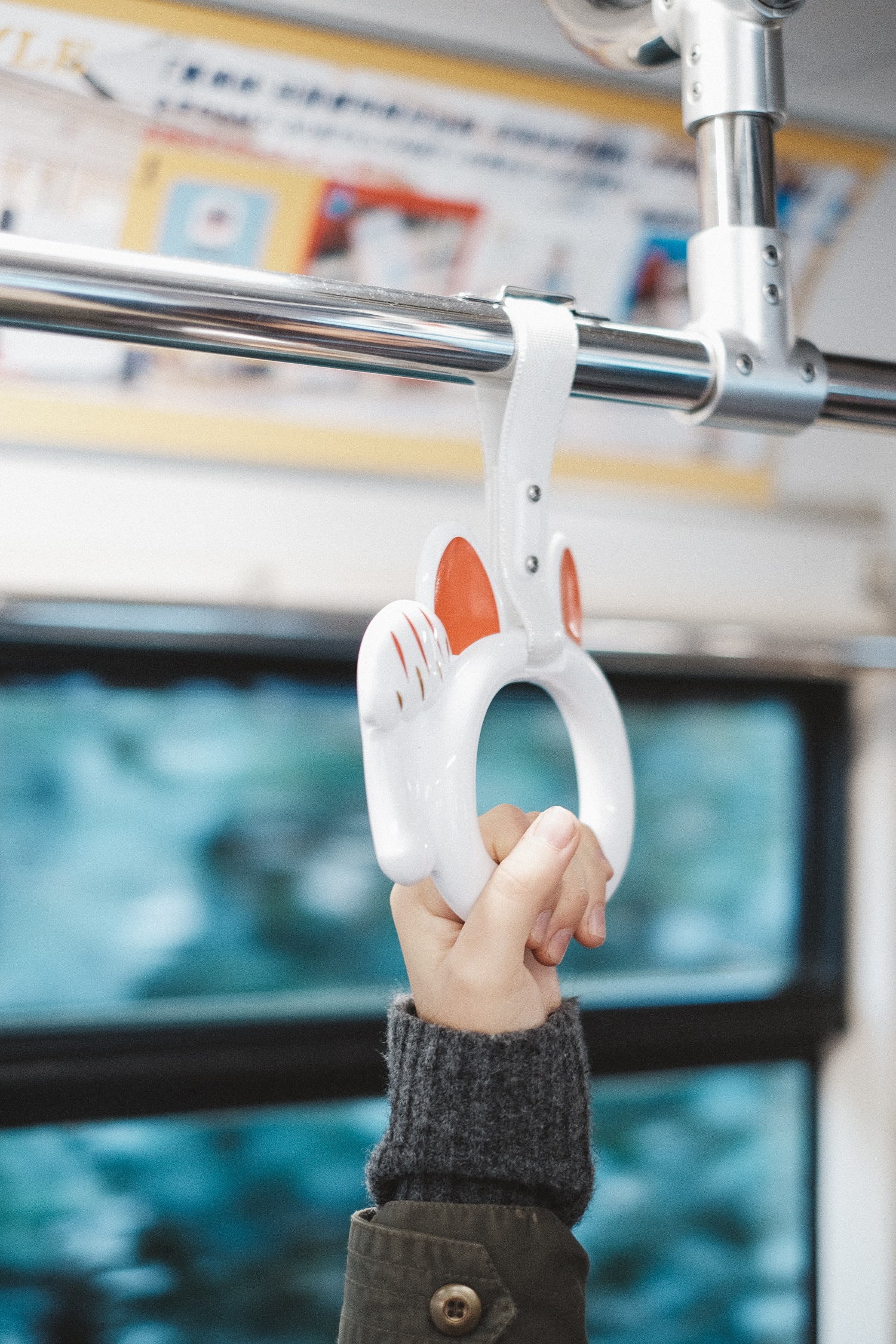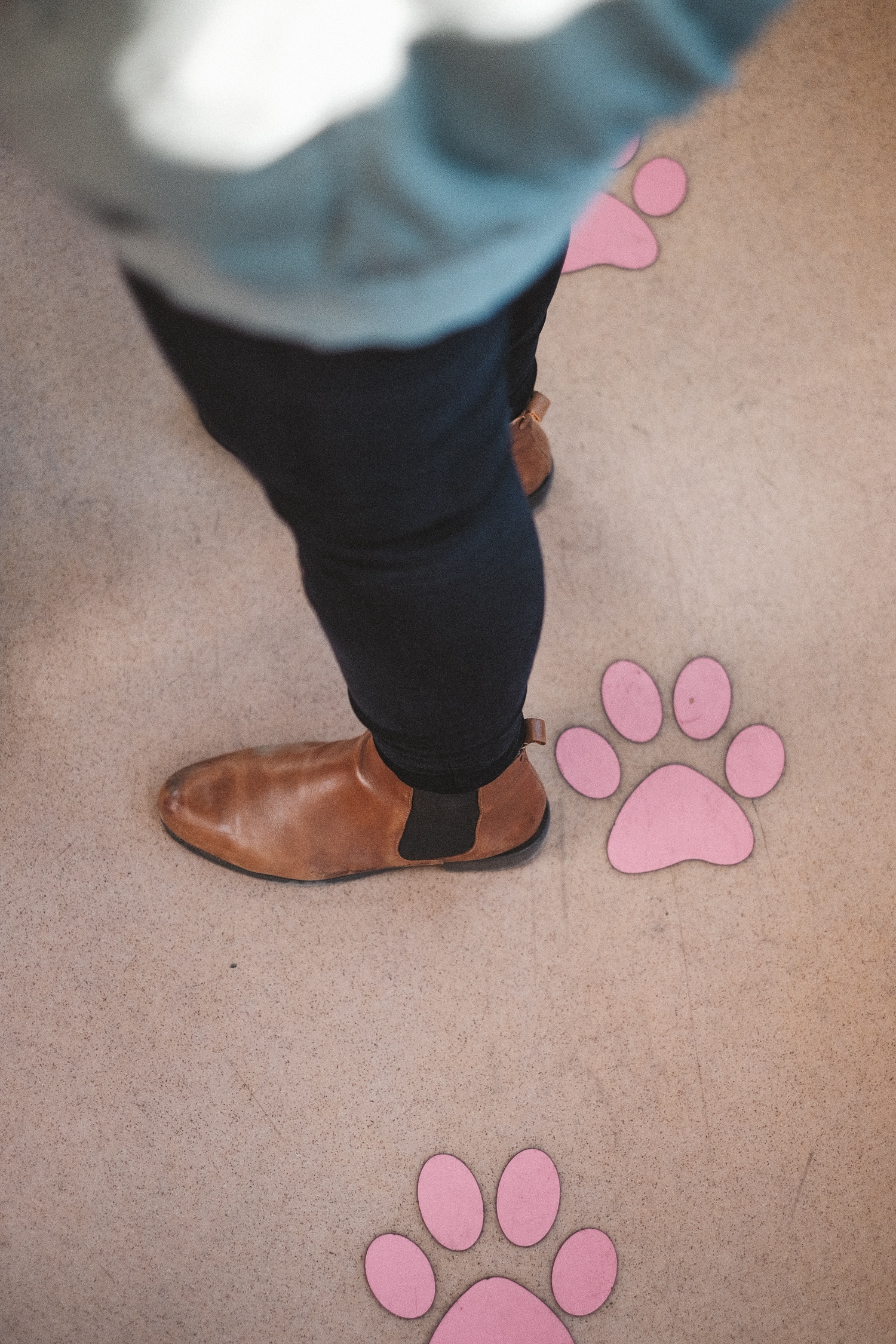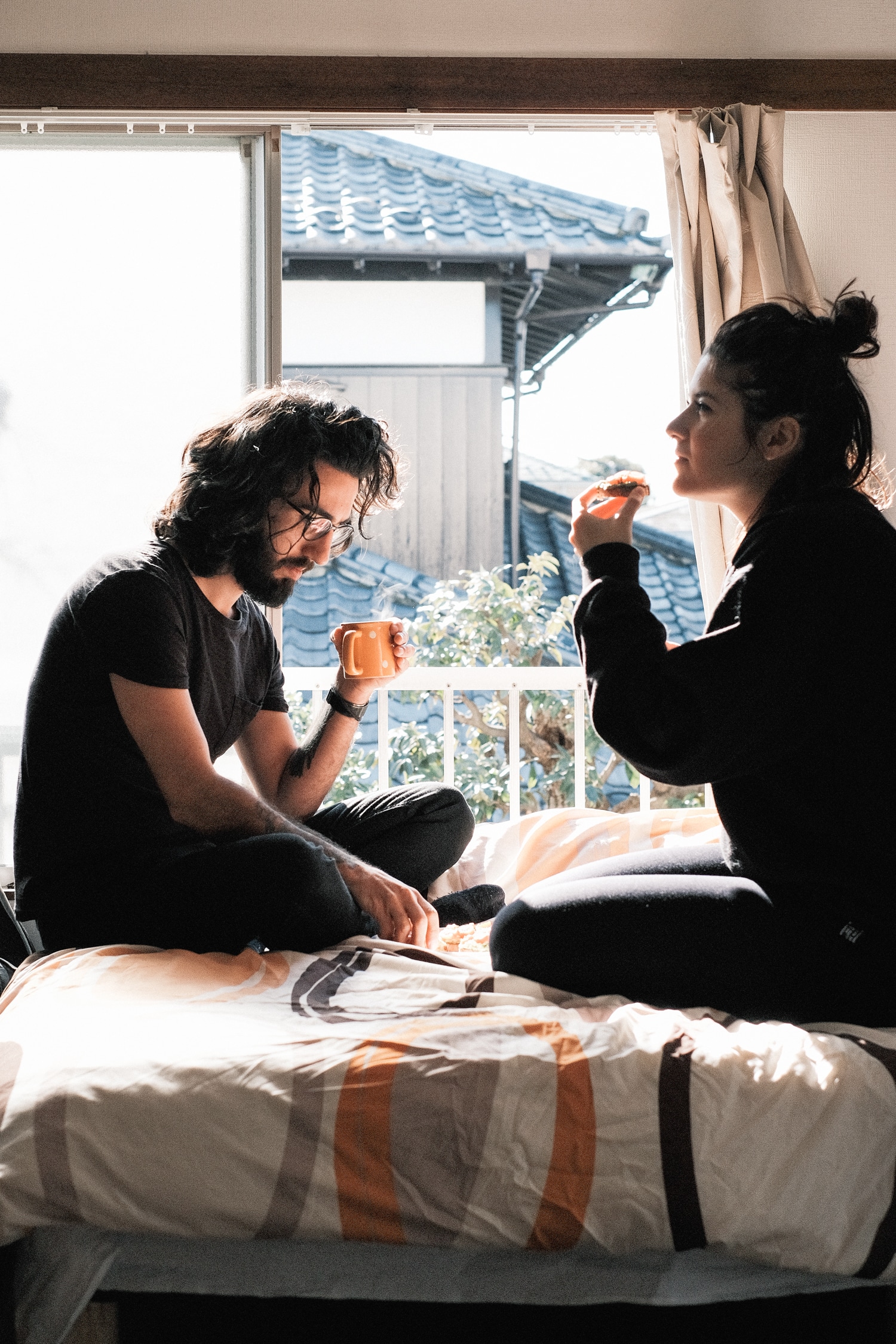 It was good to have a few days off before actually getting back to a more steady rhythm of life, projects & creativity. This allowed us to really sink into our new environment, to experiment and notice how we preferred our days to be like.
This is always an interesting thing about travelling somewhere long term and just making yourself feel at "home" in a new place. Our place in Tokyo was so, so tiny. We were literally sleeping in our kitchen and the bathroom was like one of those little compact boat cabins. But every morning, there was this beautiful light coming right in, gently waking us up. We would then get up, make the bed, make breakfast (usually avocado on toast with a japanese twist when it comes to seasoning) and eat right on the corner of the bed, with a cup of hot coffee nearby.
The day would then start with a small work session in the morning just to go through any emails or to do's that we want to go through right away. Later, we'd head out around lunch, where we'd usually still stick around our neighbourhood on weekdays. It made things easier, but not any less exciting, as this entire place is just full of incredible spots to eat, have a cozy coffee in the afternoon, shop, and do some people watching. Speaking of people watching – my goodness. This definitely sparked my creativity while we were there. I'm normally not so interested in fashion but I couldn't stop observing how people dress and how stylish everybody looked, especially despite the cold winter weather!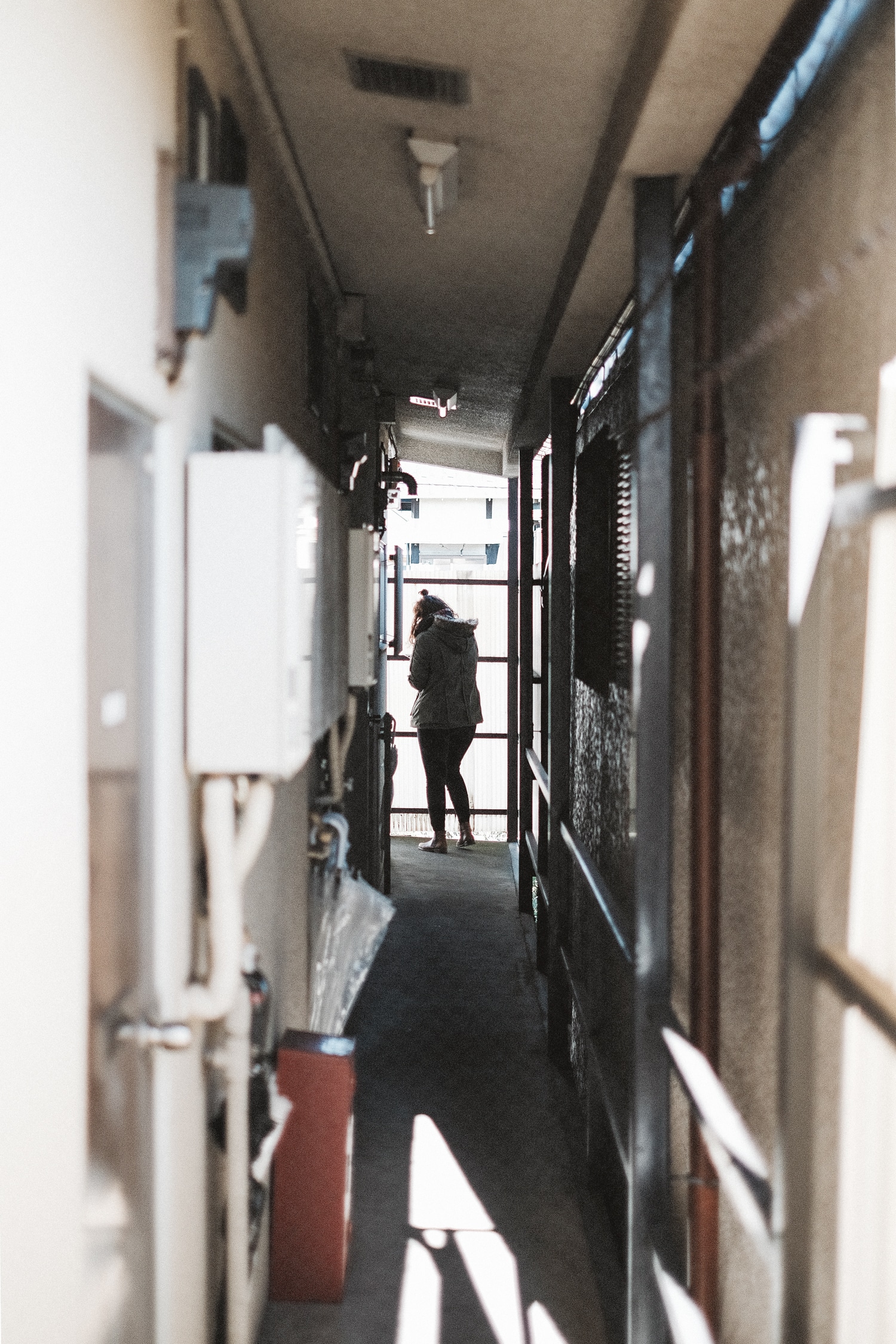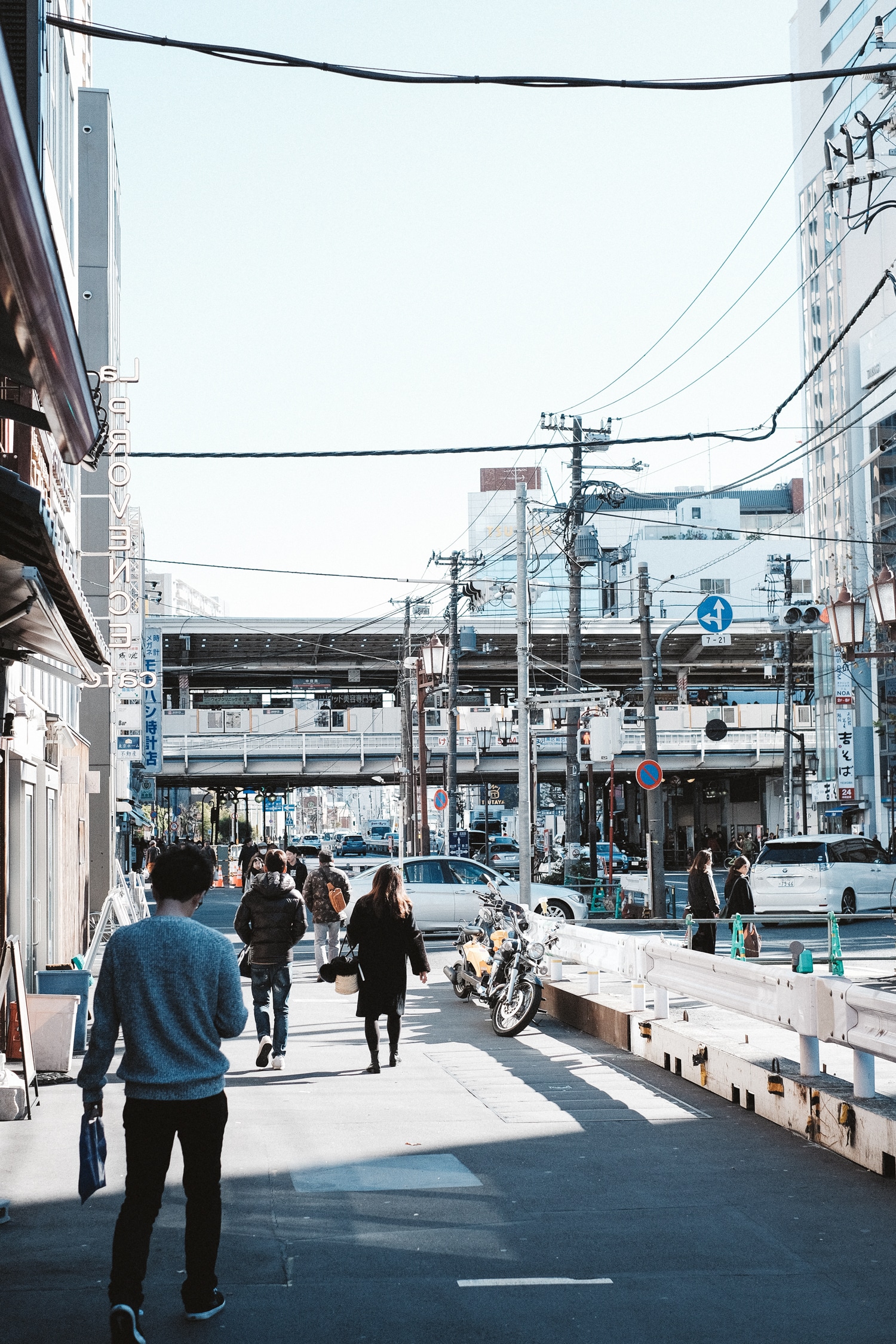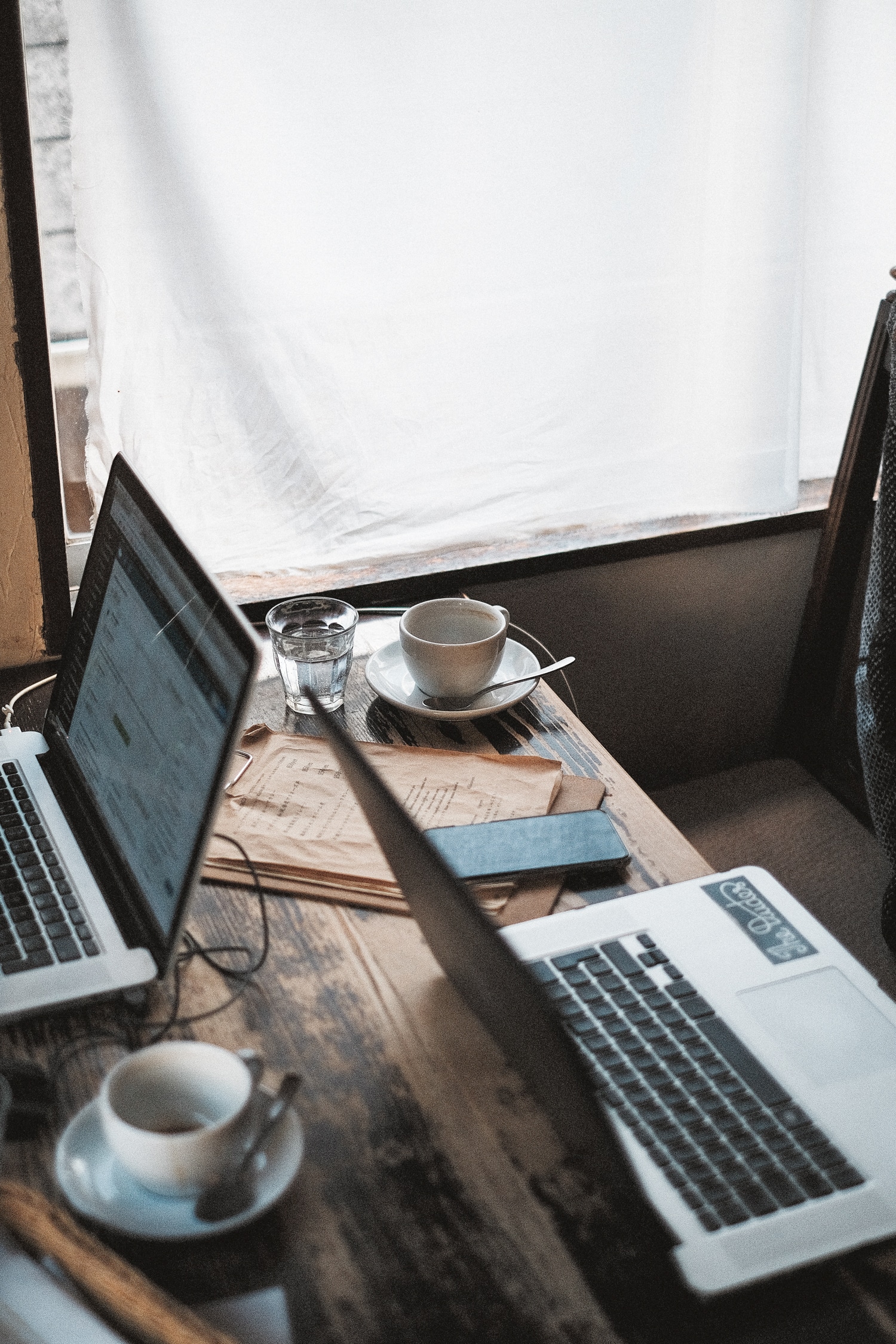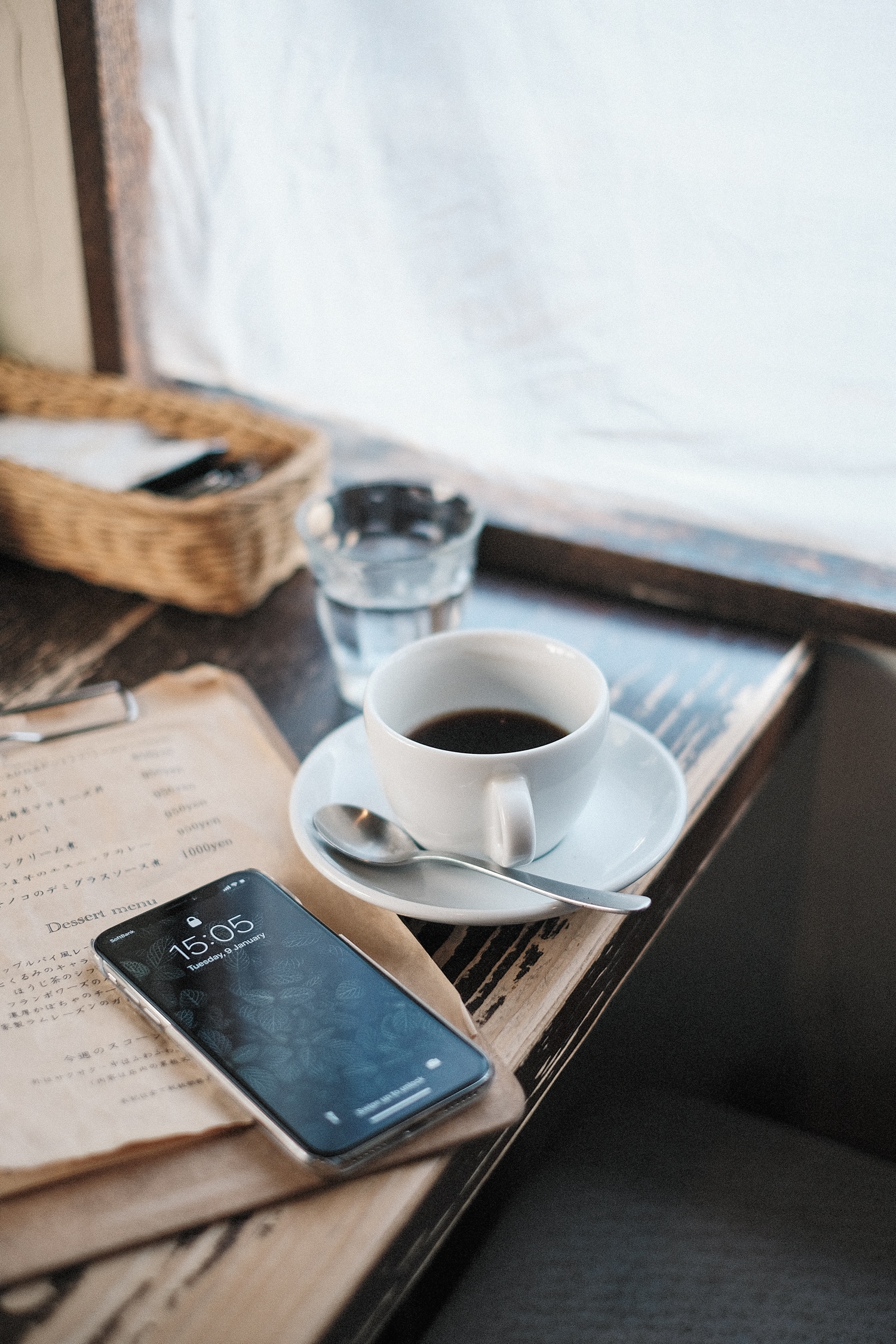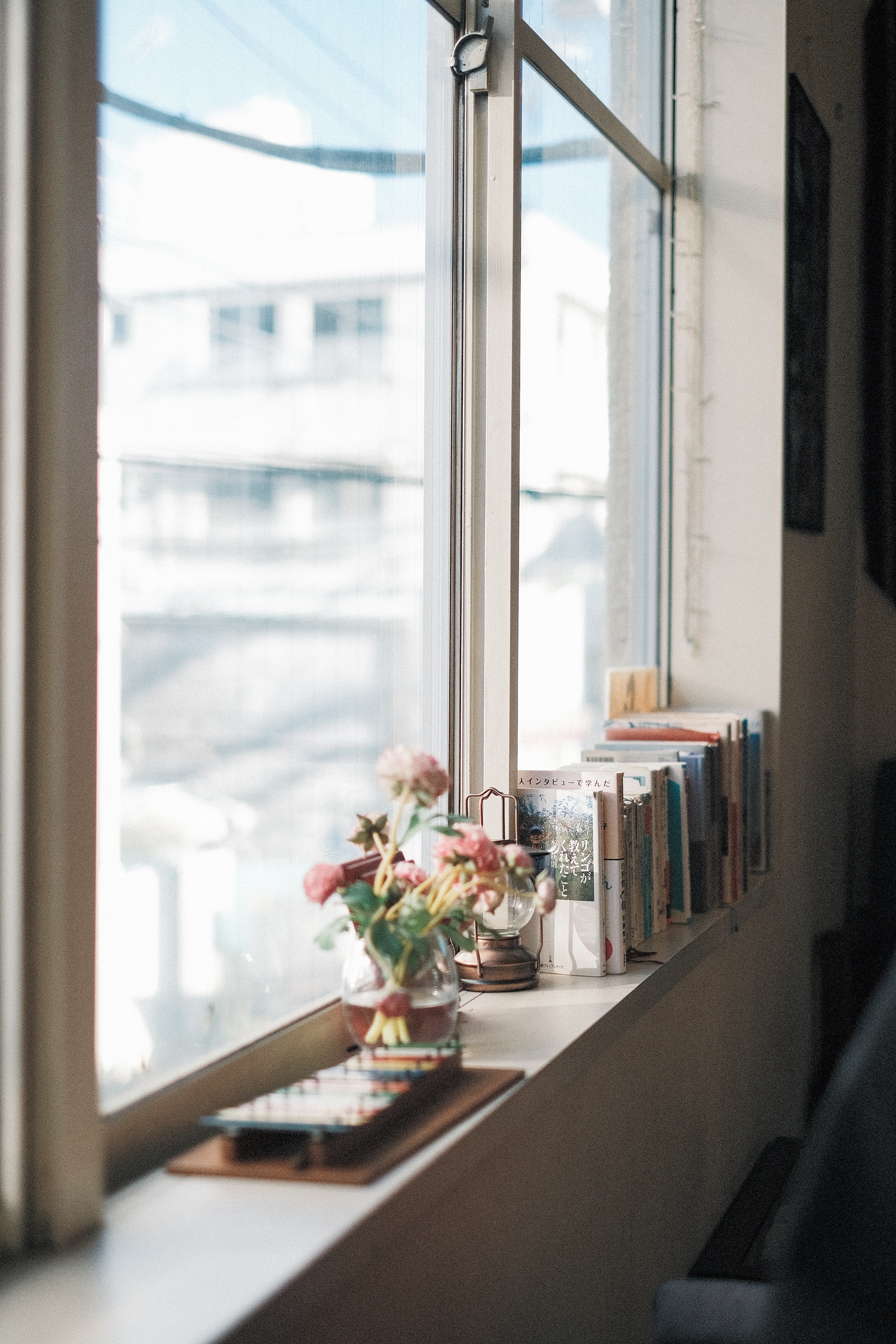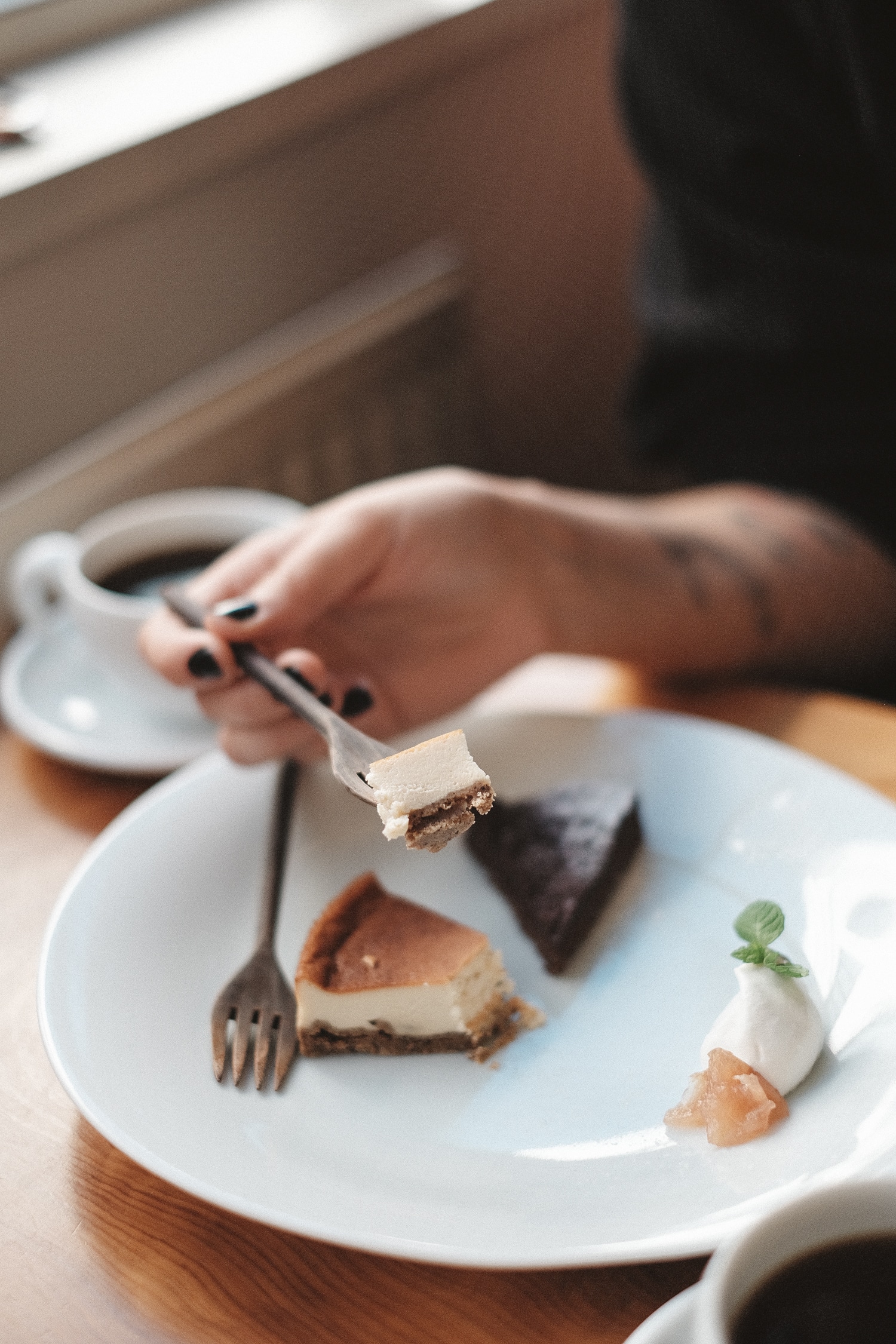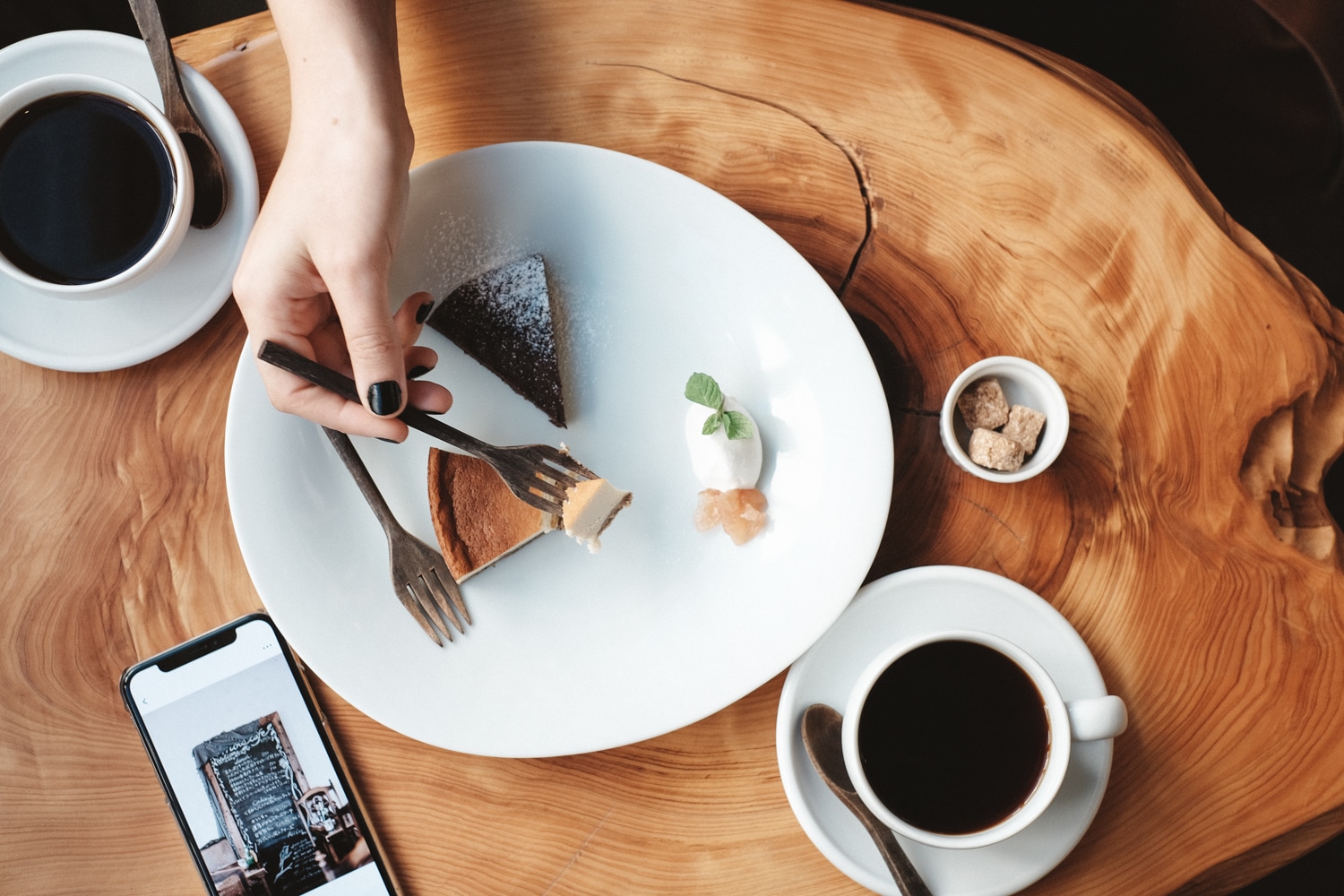 In these first few weeks of the year, we're usually catching up on a lot of work after the Christmas break, and we also spend a lot of our time planning all the projects, ideas & things we want to do for the next few months. So that definitely kept us quite busy when we got back to work, but we still found a way to make it fun & enjoyable so that it could all be in sync with cultivating our creativity in this new place.
We had a good selection of coffeeshops to check out – and in many of these we would simply just take our laptops & work from there. In between of our work, we also scouted many different spots to grab new inspiration, such as galleries, parks & new neighbourhoods to explore from time to time. There were many of our favourites, and for this I promise – I am going to publish a little guide with these exact recommendations soon!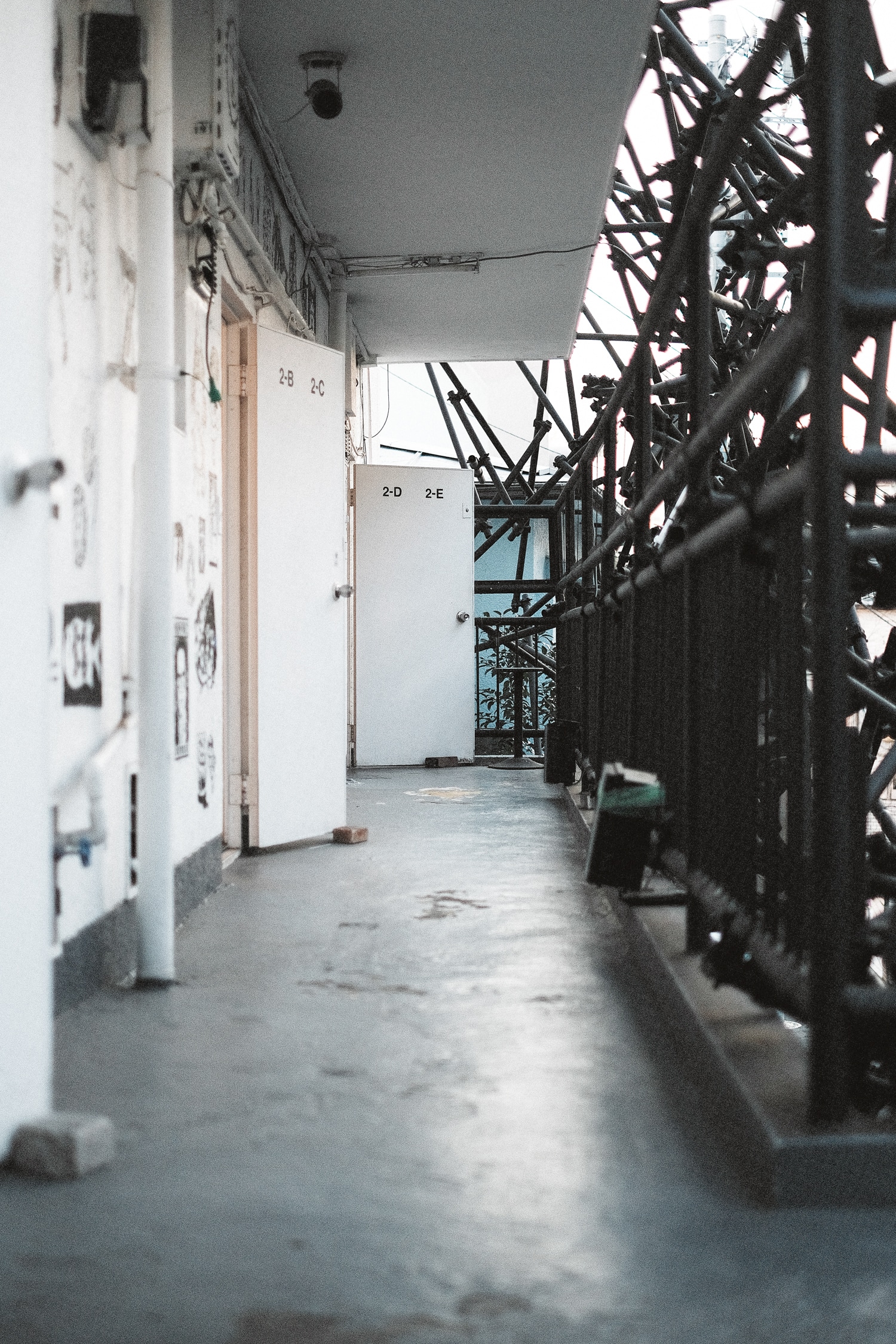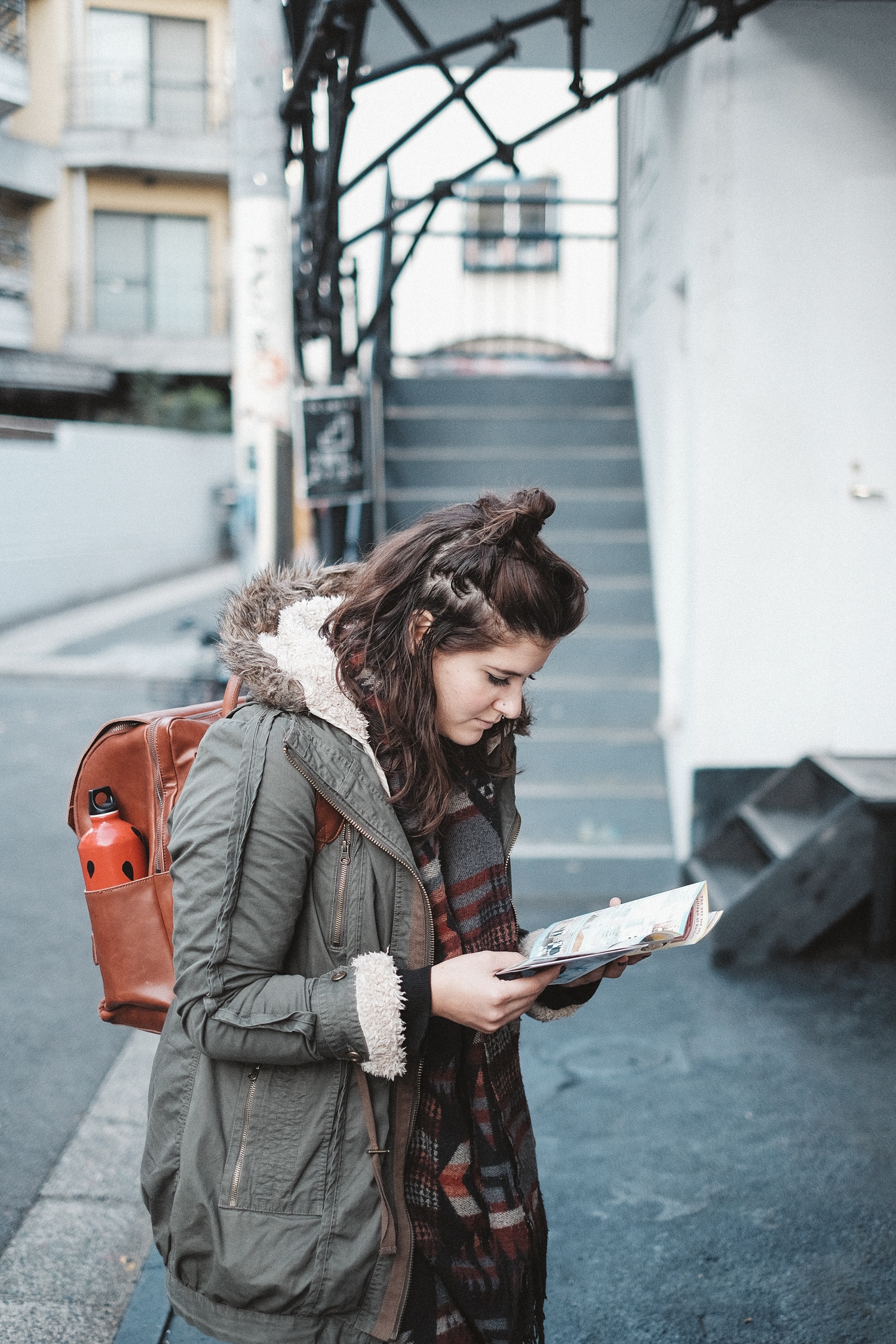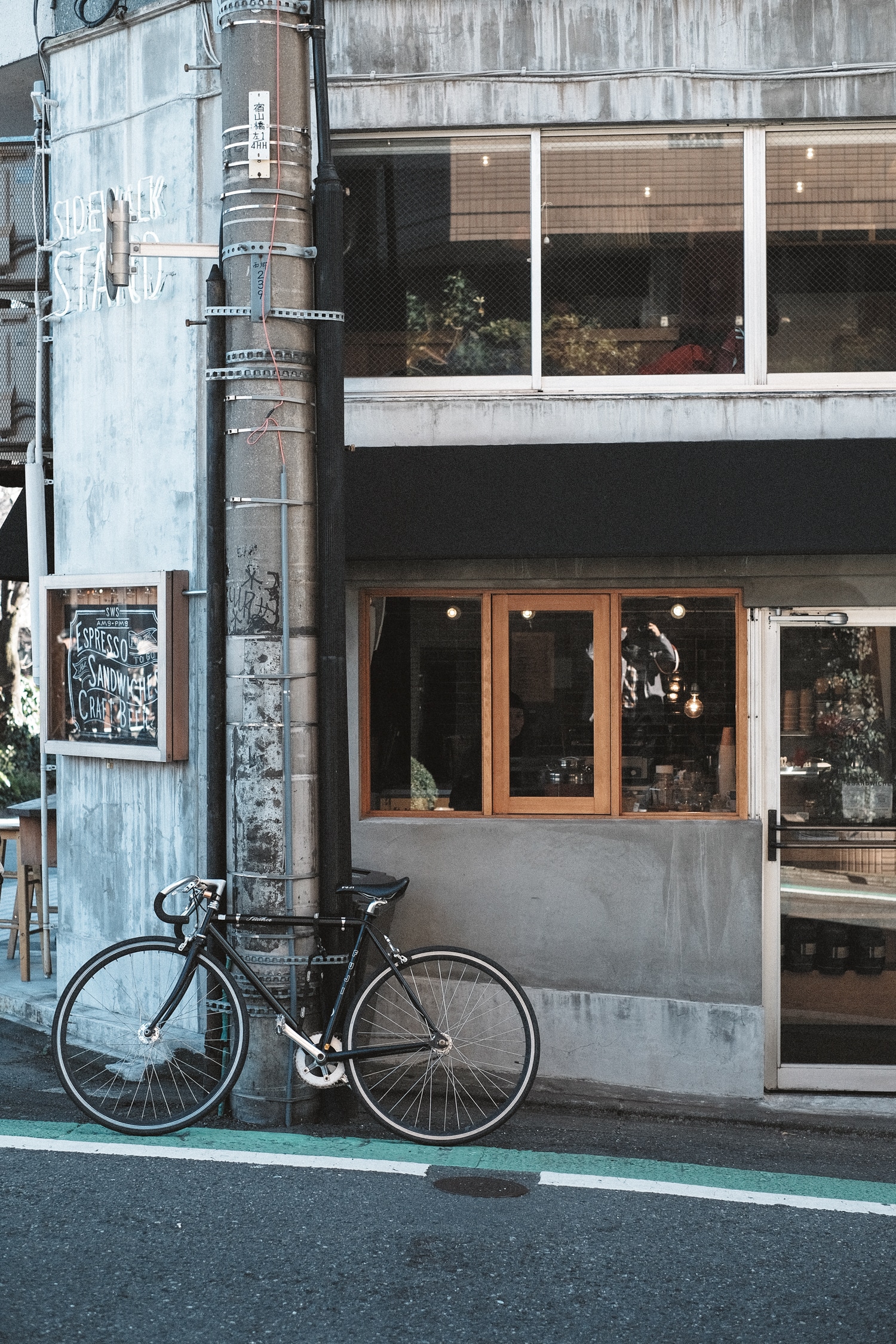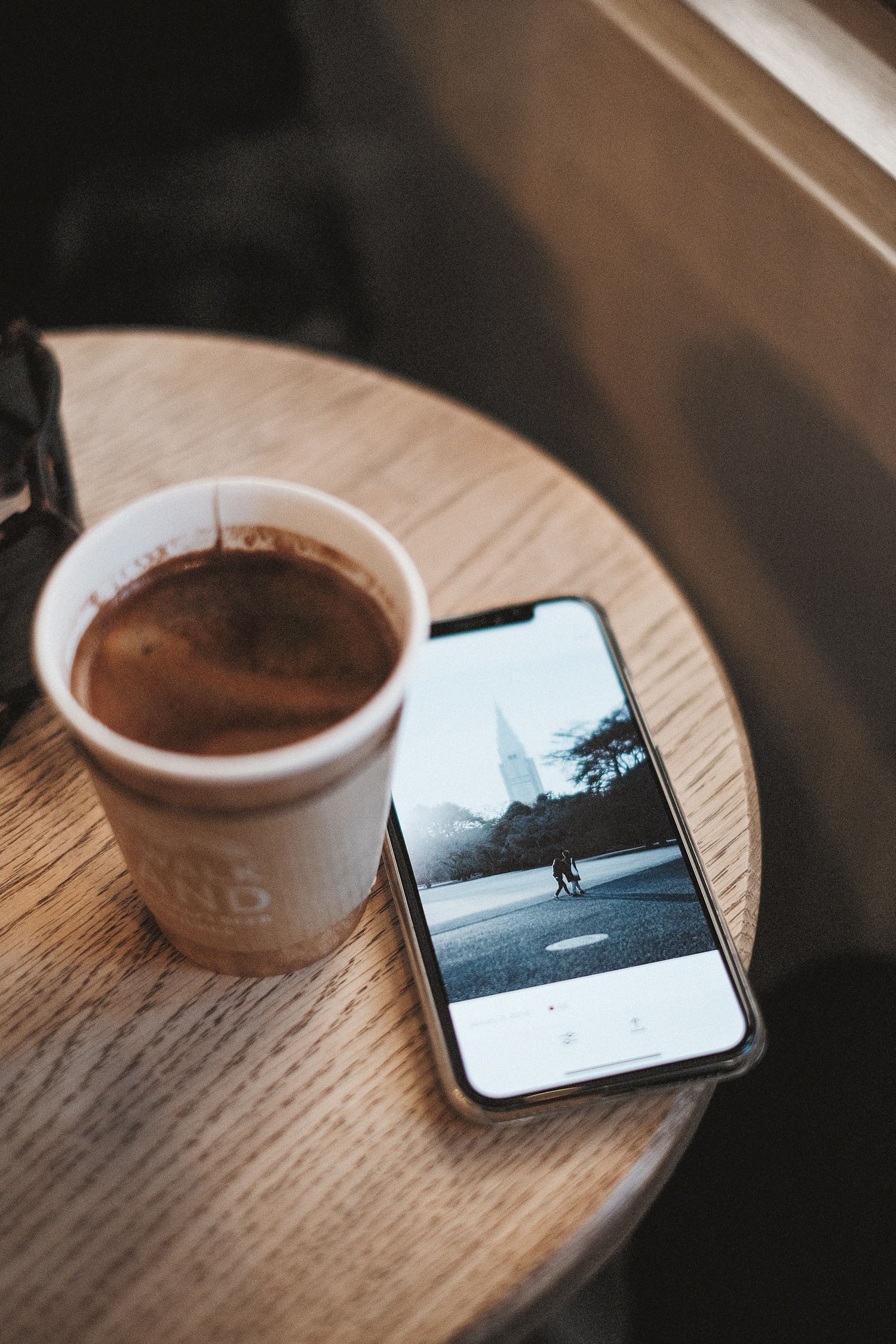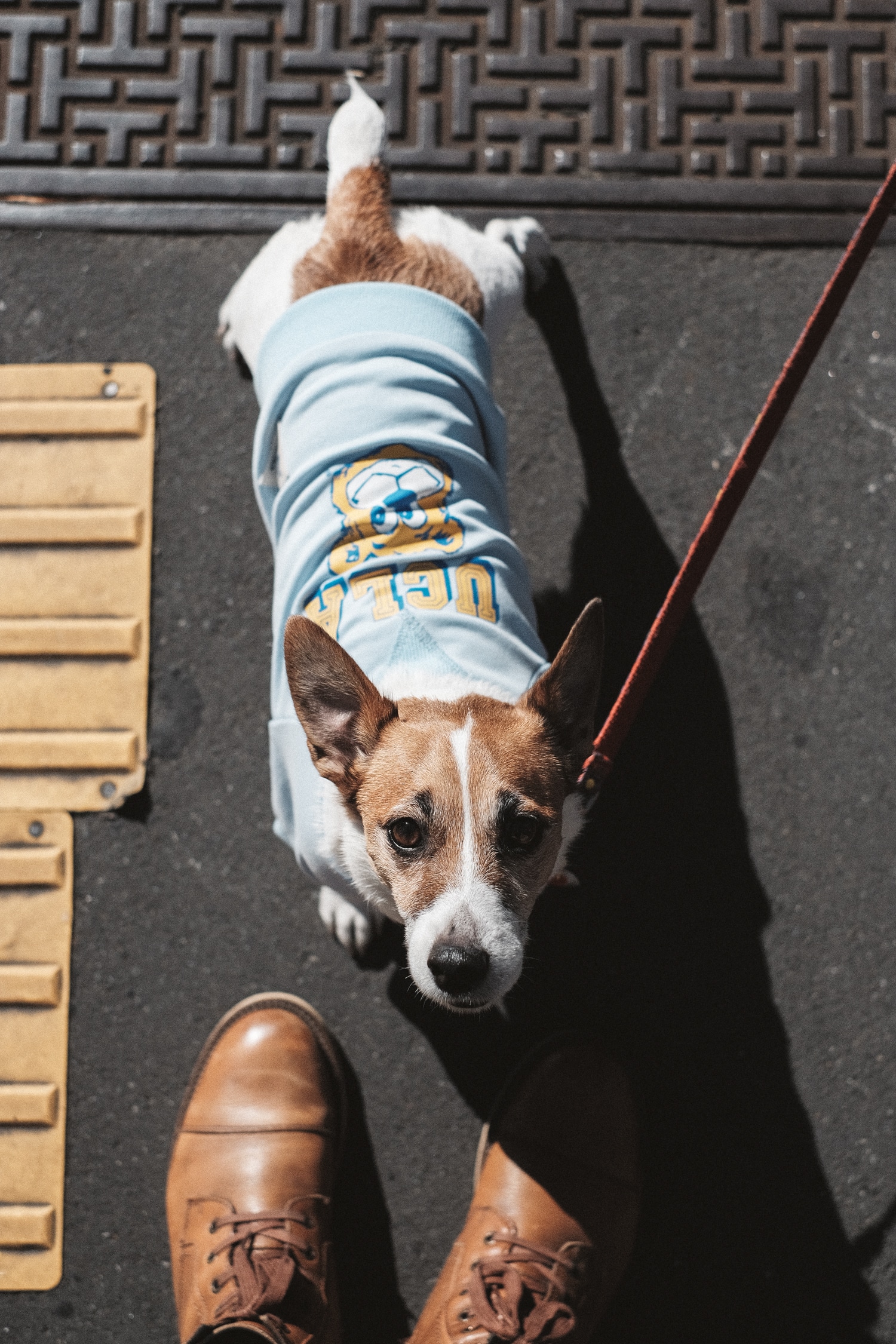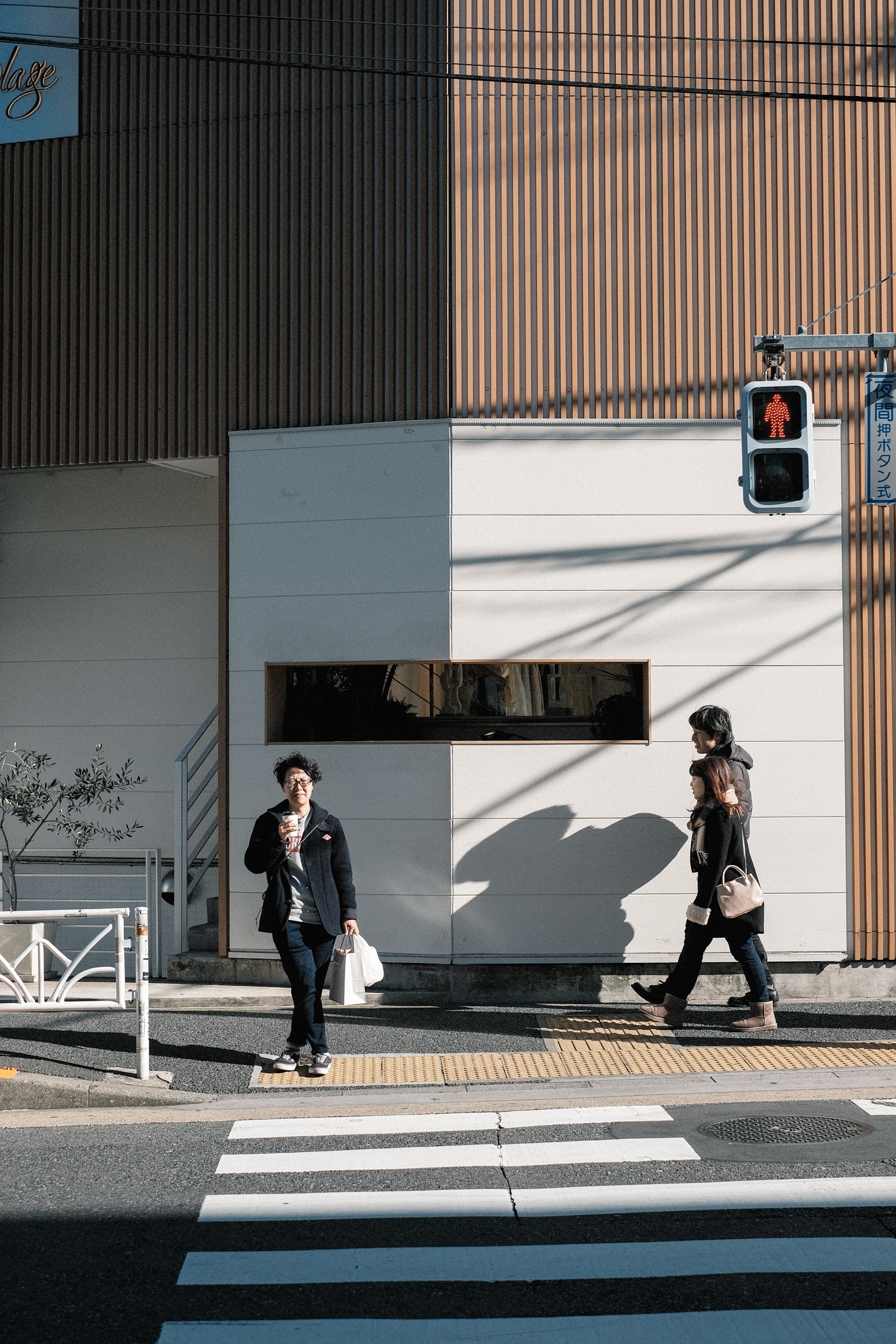 Discovering New Sides of Tokyo
A lot of wandering happened this time around, in & outside of our own neighborhood. Tokyo has so many things to discover, it can sometimes feel overwhelming even – but we took it little by little and so it all felt very balanced & intentional. It was also so lovely to just hang out with our friends and let them show us around their own familiar places, discovering little hidden streets & tiny shops in the meantime.
On a more "open spaced" perspective though, one of the most beautiful spots we discovered this time was the Shinjuku Gyoen Park, which is home to a stunning botanical garden. David took thousands of photos there for his botanical photography project, and even outside of it, there was an insane amount of immaculate nature – while being in the heart of the city.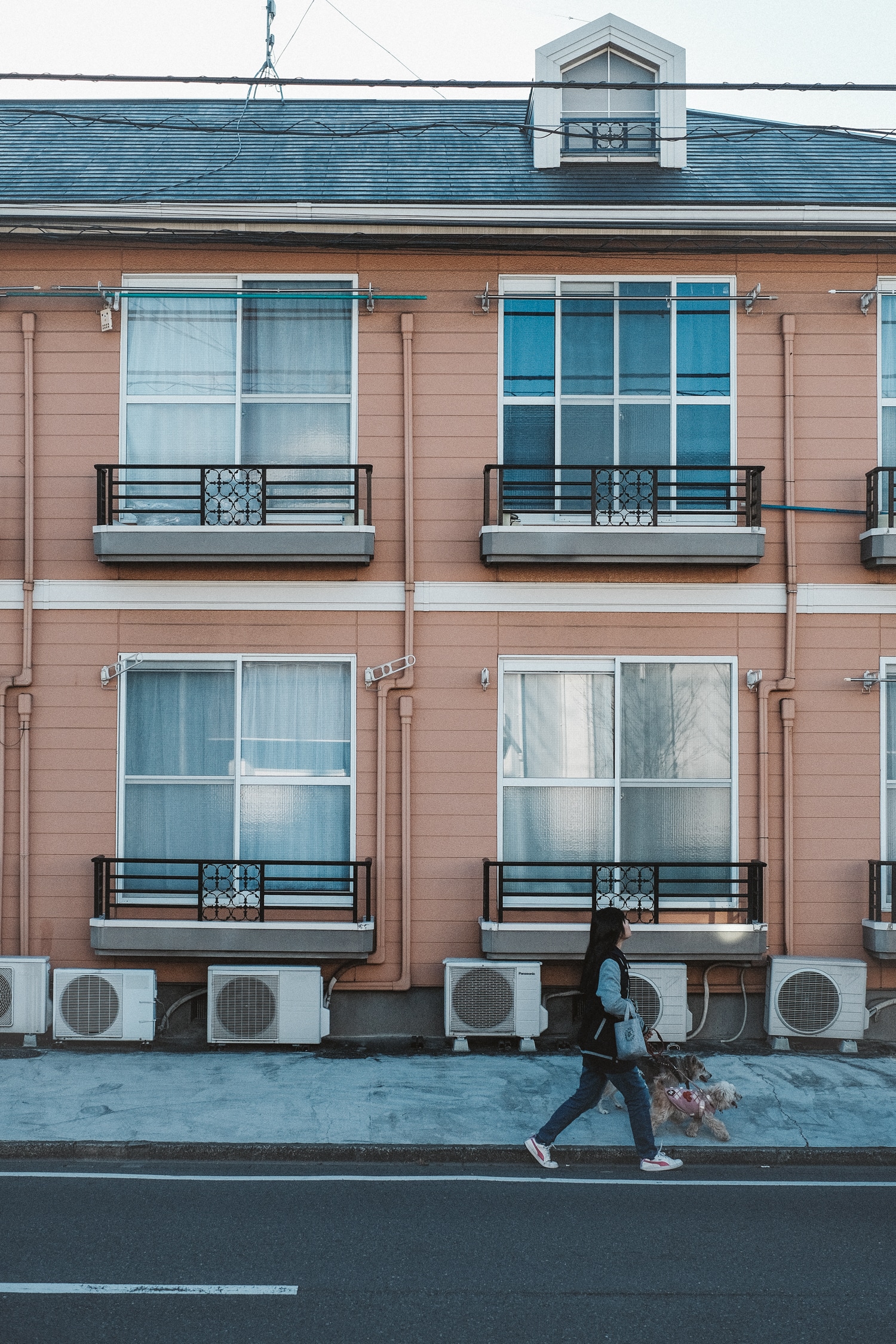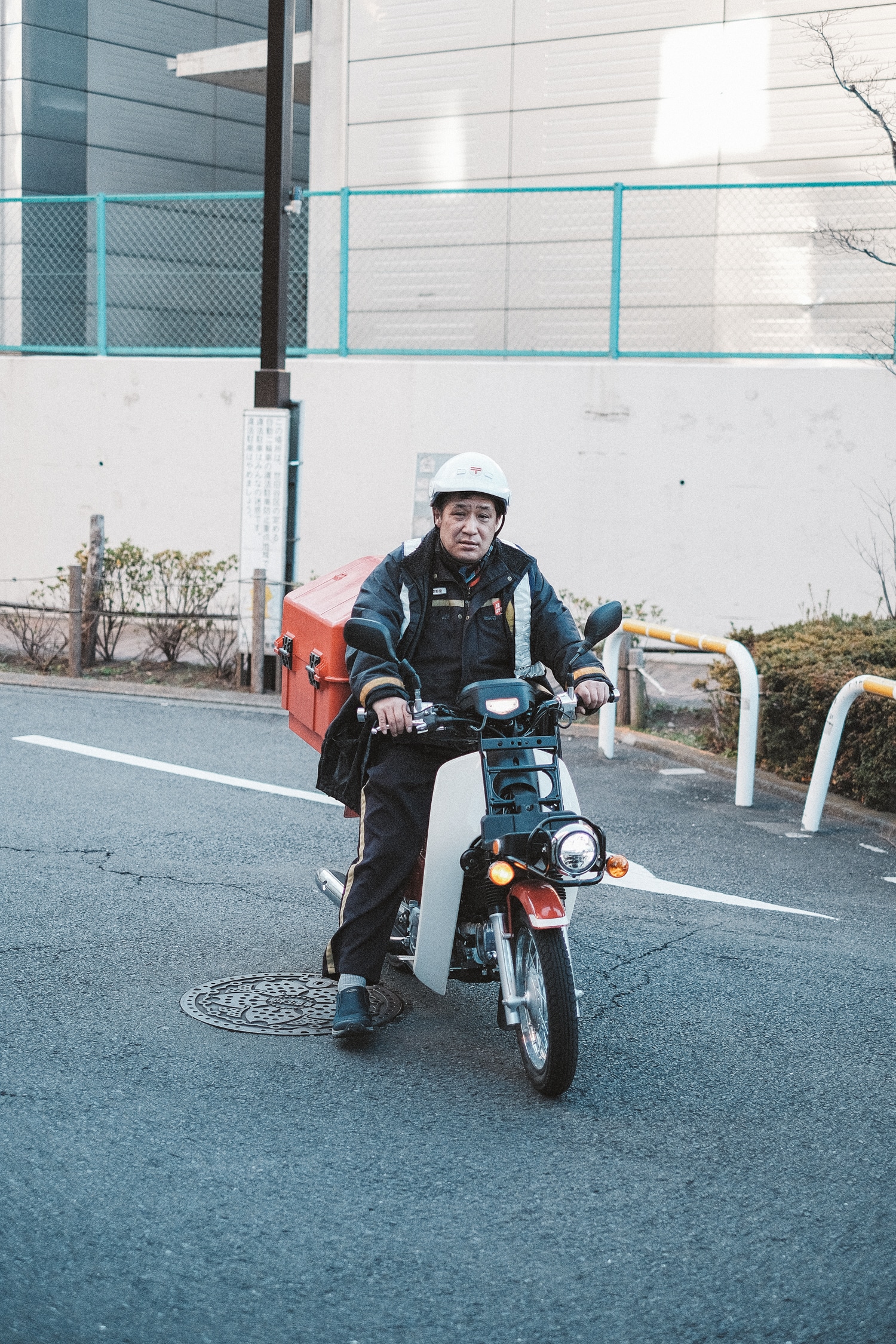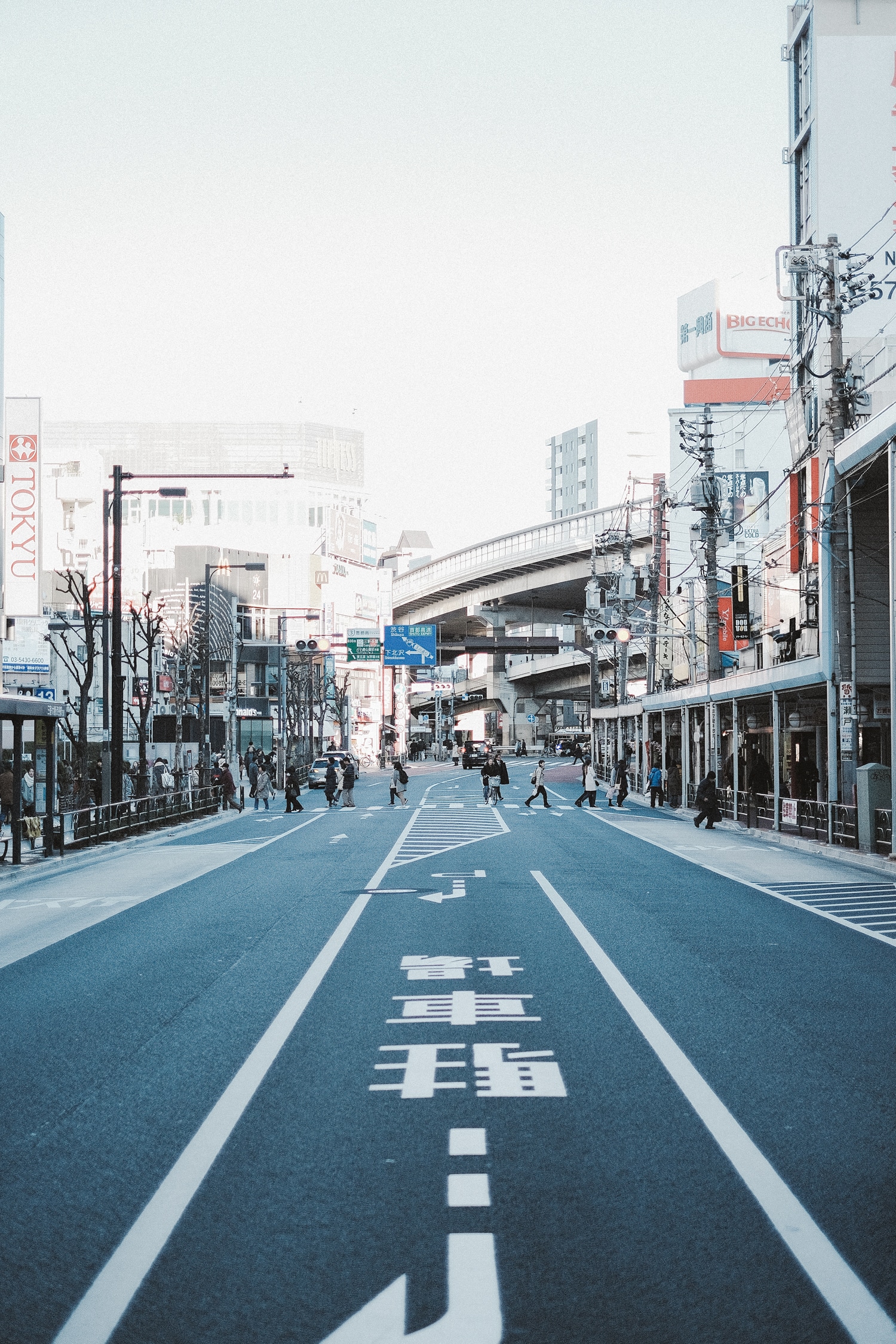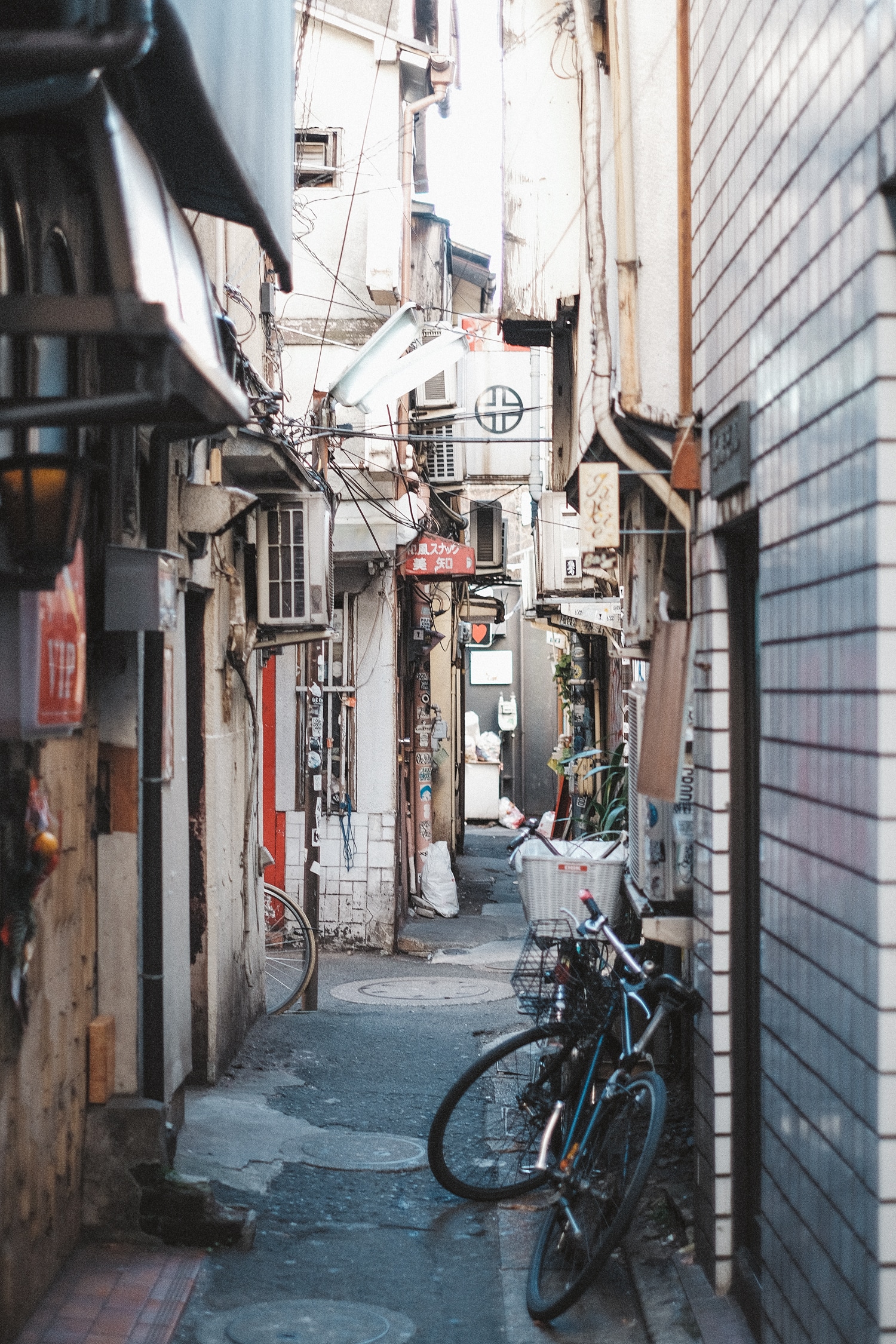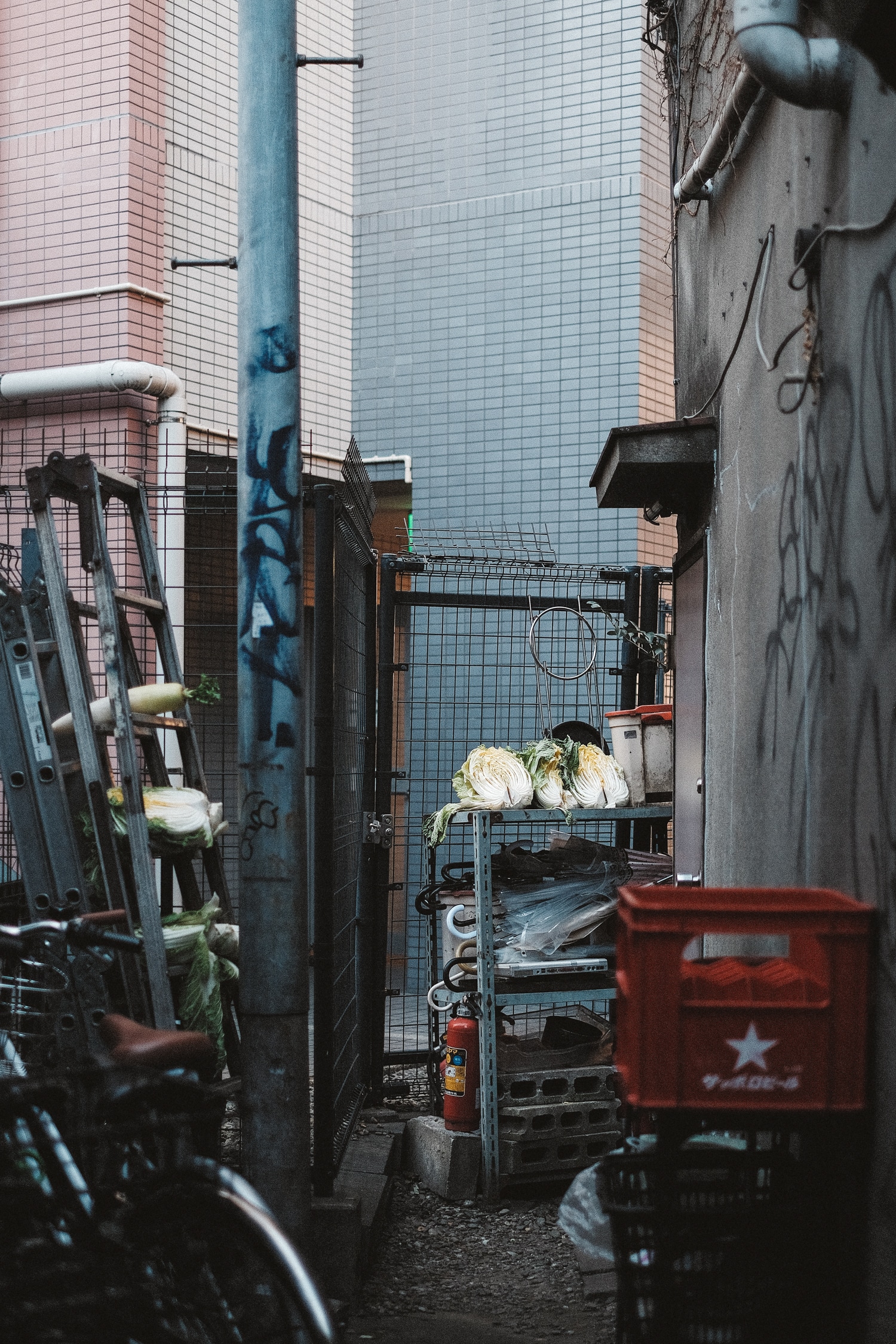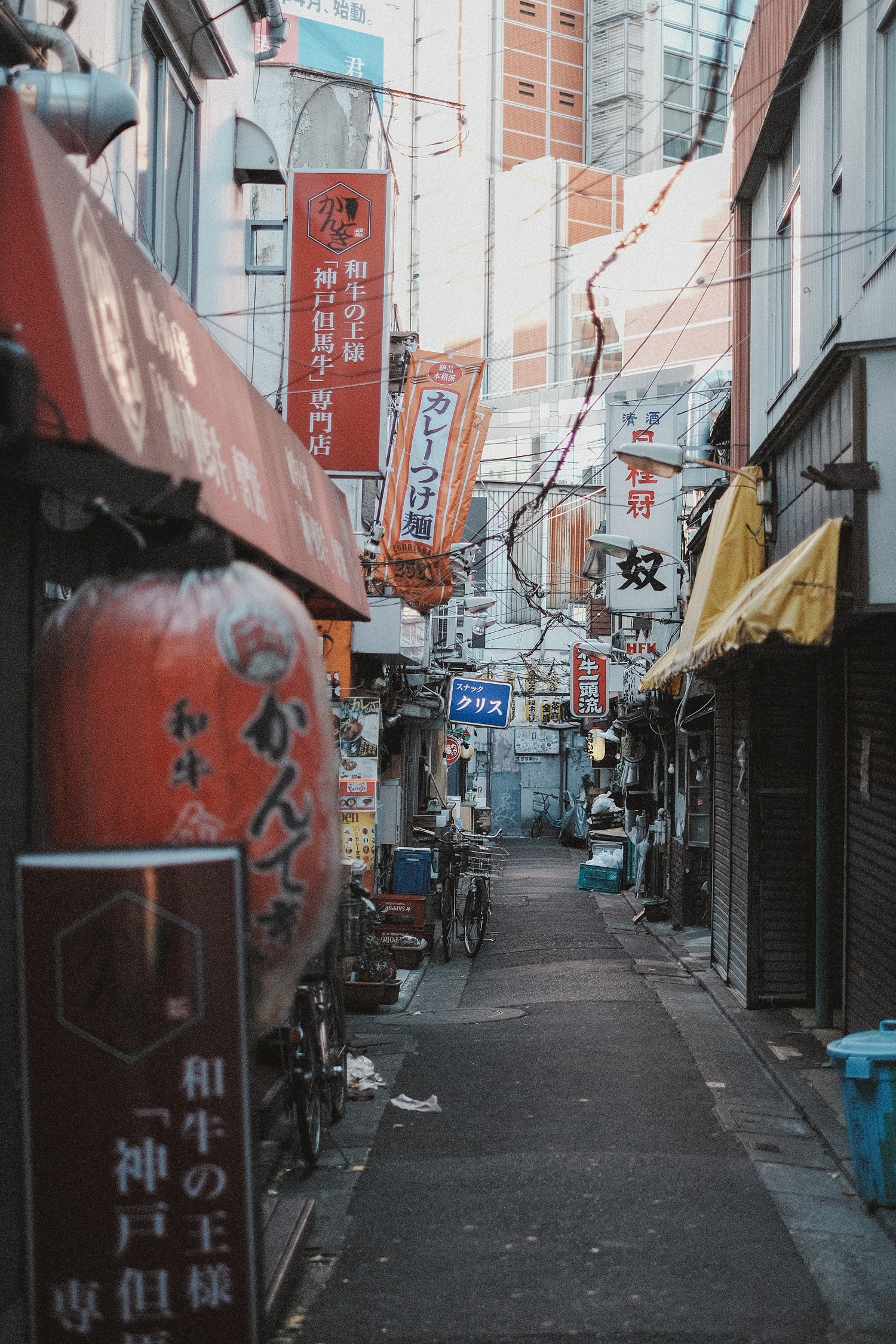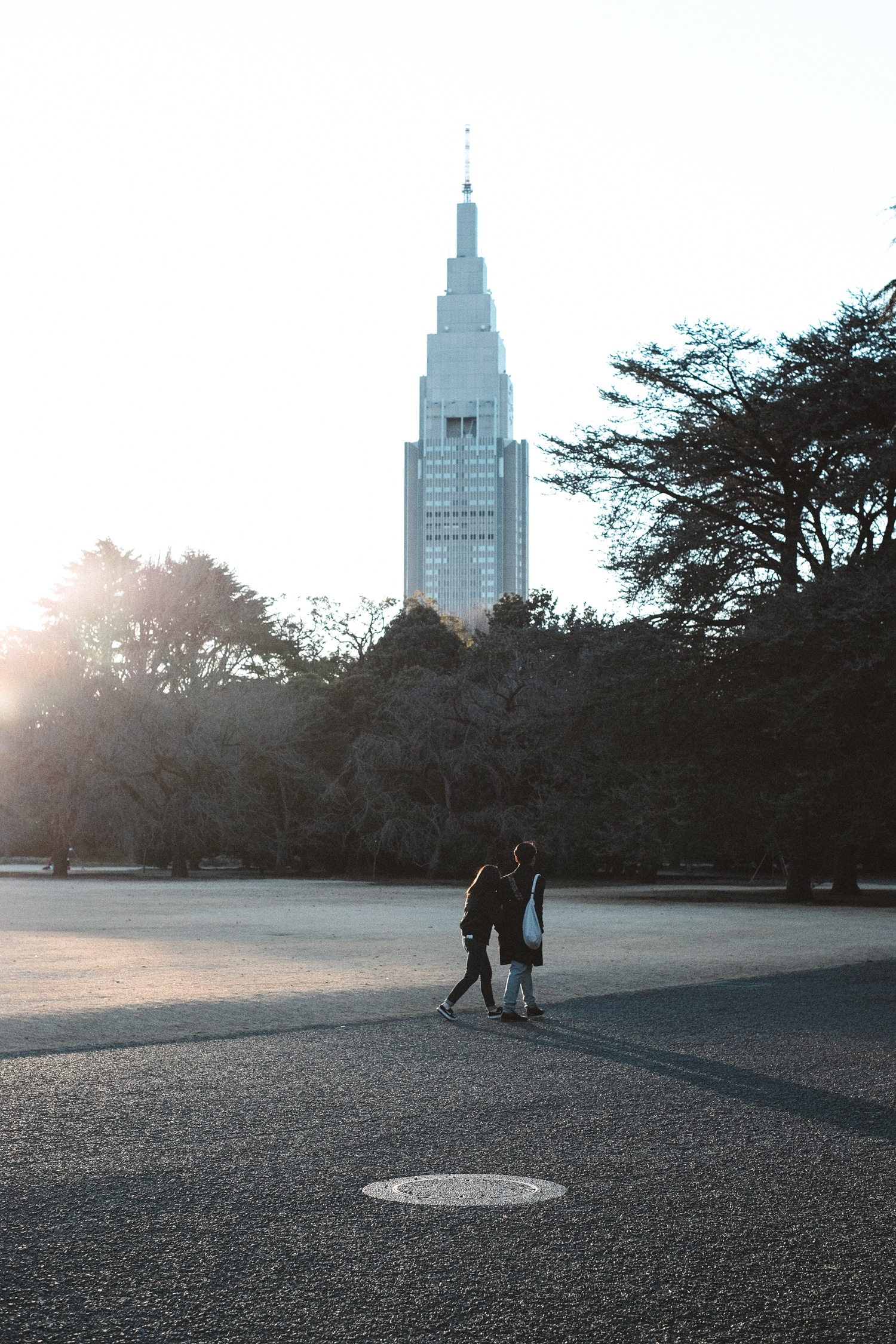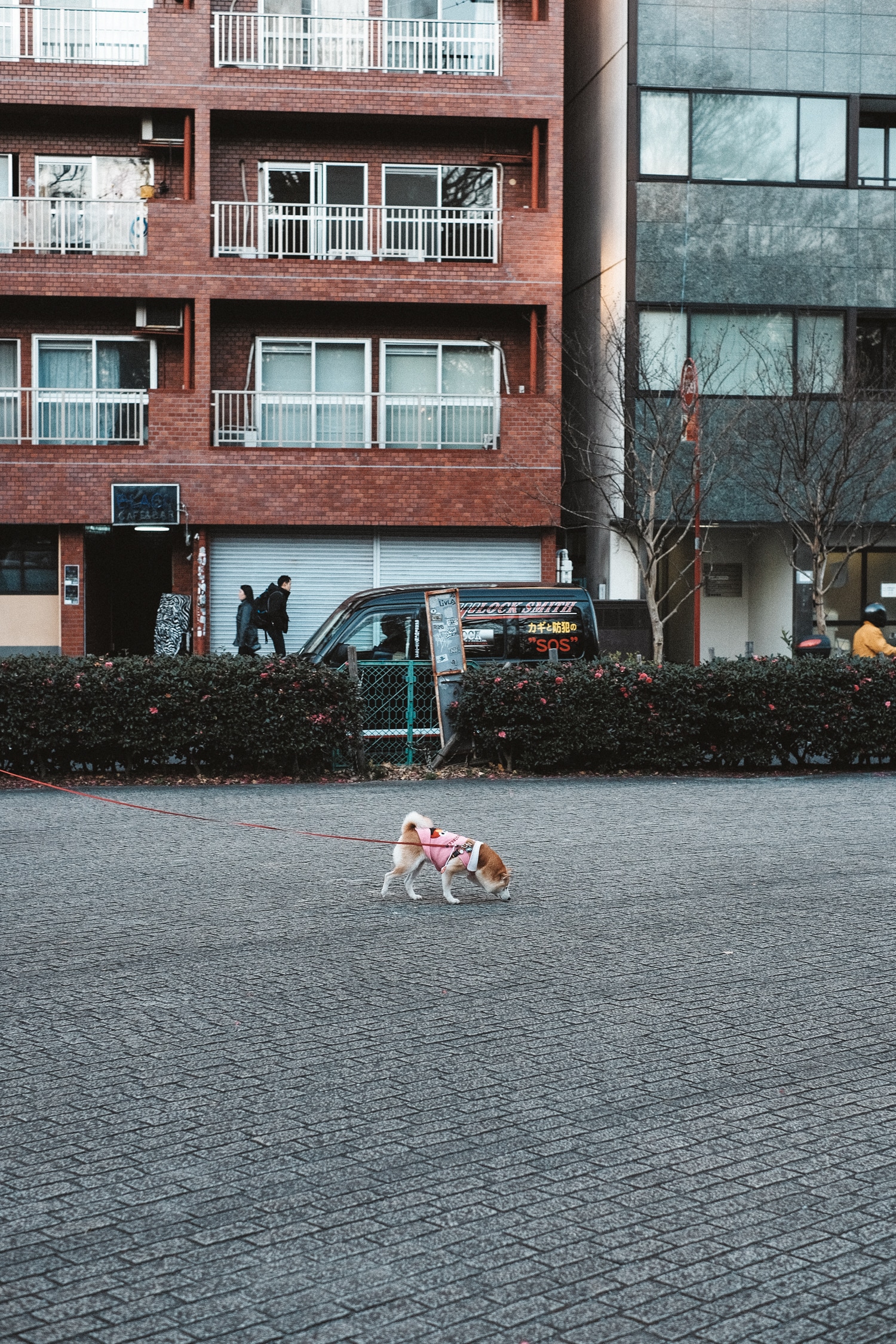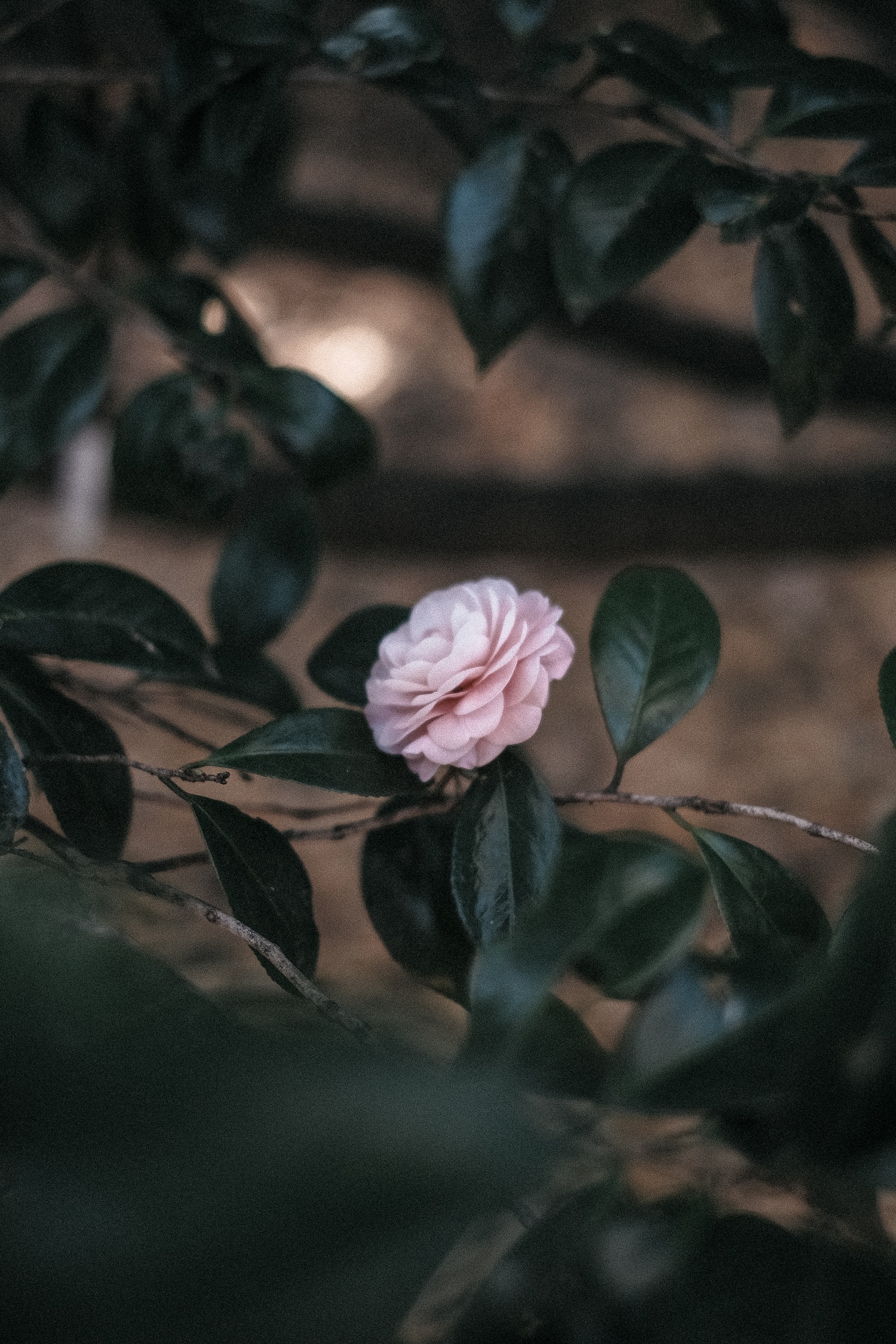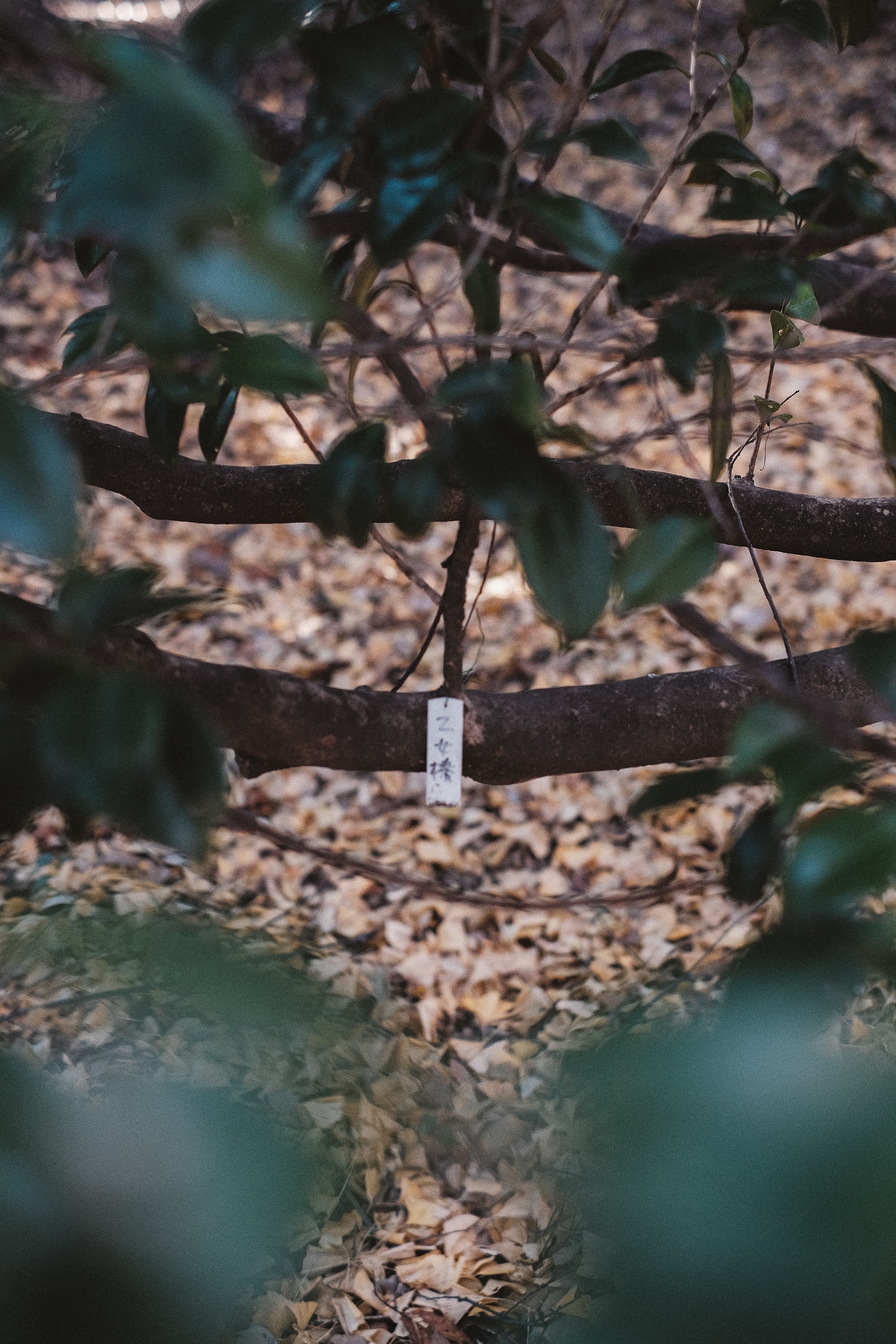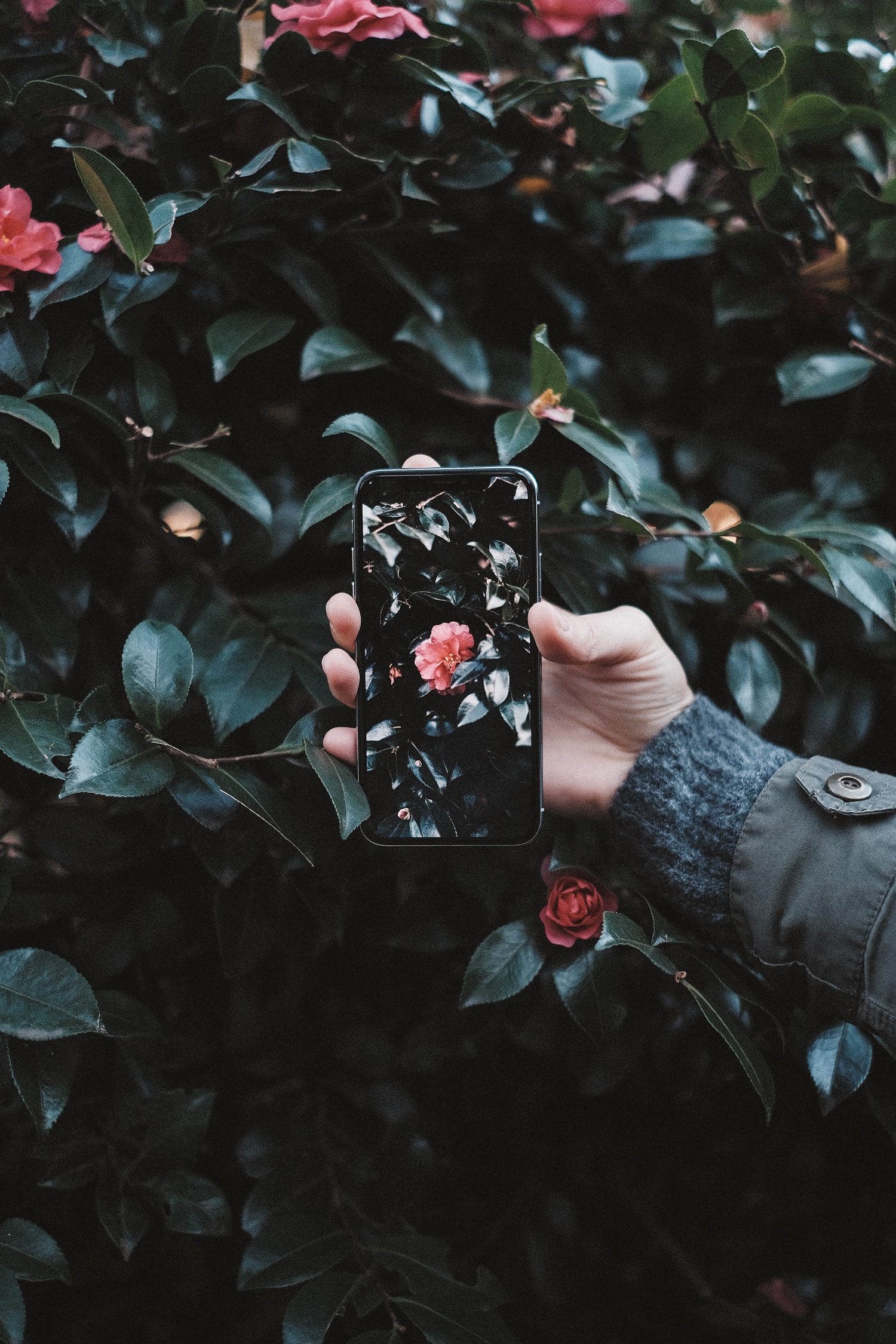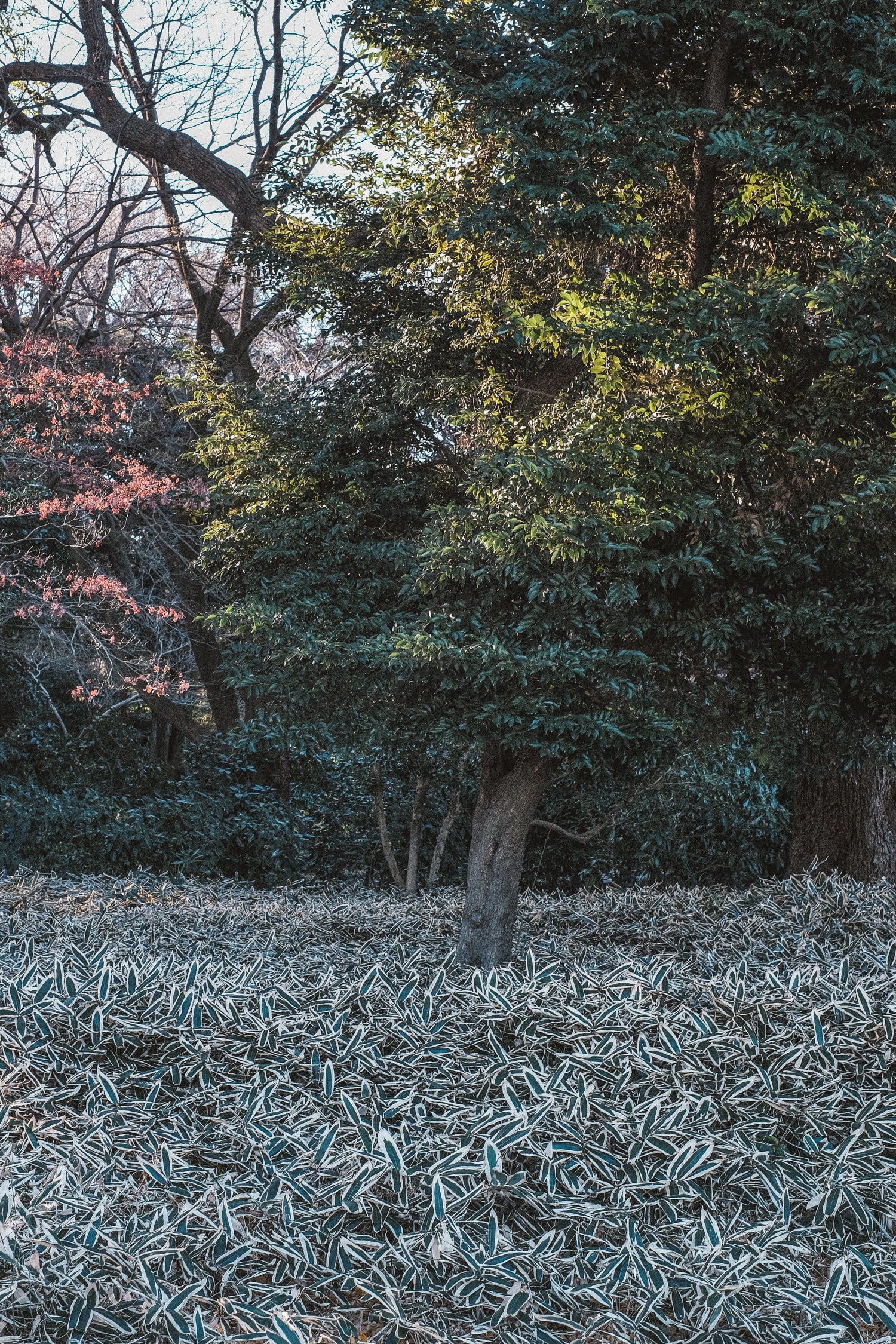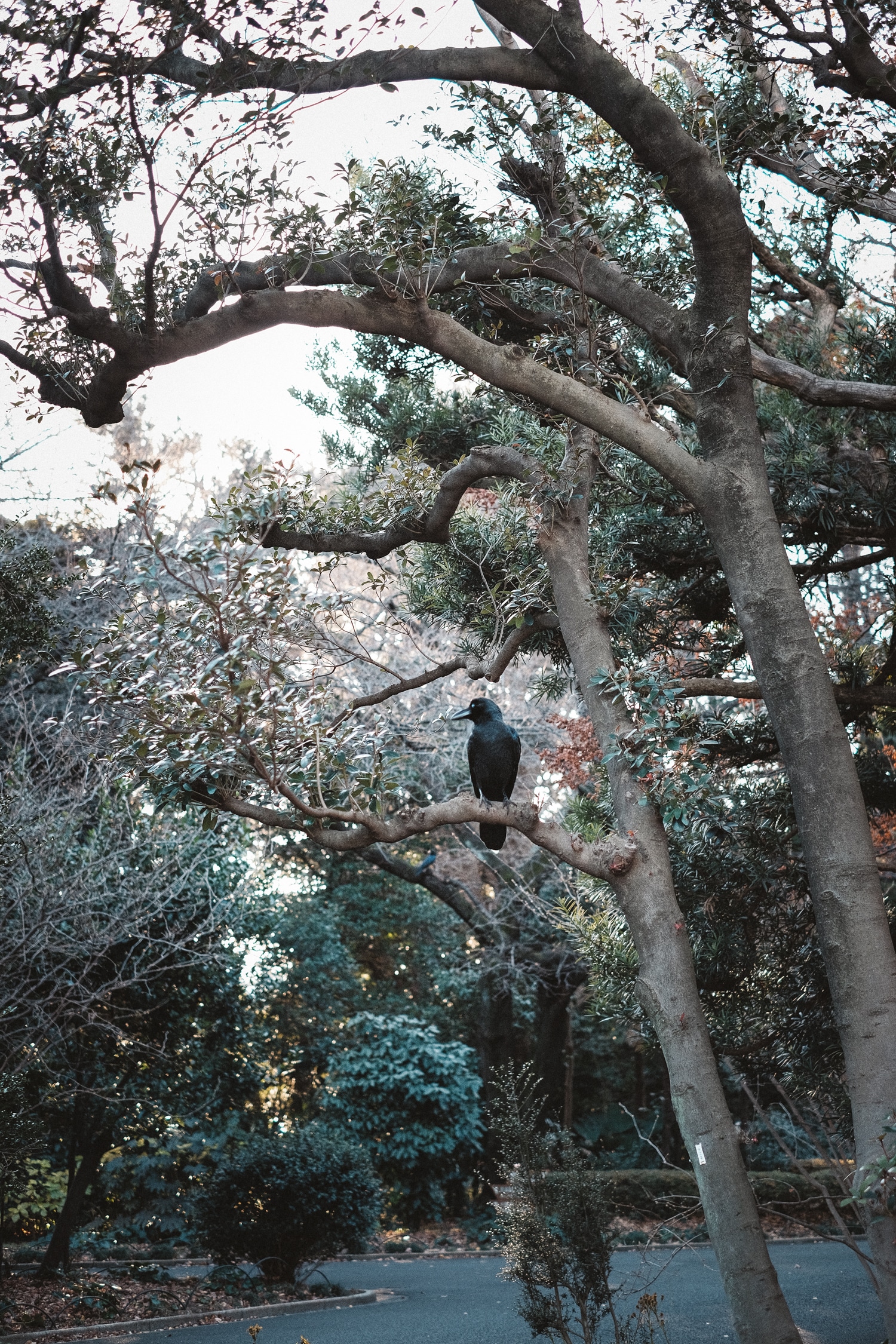 Attending Boro Ichi: Japan's Largest Flea Market
Last but not least, one of the coolest experiences we lived this time was that we actually ended up going at what we (later found out) was Japan's largest flea market. Our friends told us to check it out but we had absolutely no expectations, given that we just thought it was a casual small thing.
Oh, we were so wrong! Flocks and flocks of people. Stalls occupying an entire neighbourhood's worth of streets. Absolute madness. And of course so many things to check out – from the traditional crafts, to the vintage rustic finds, to the colourful kitsch gadgets. We didn't think we'd manage to snag anything amongst all of the hyperactivity but then we stumbled on this quieter area where we found these incredible indigo textiles including a beautiful used kimono. We bargained and got it at a really cheap price, in a few months it will adorn a wall in our house in Crete and remind us of this fun journey.
Yes, our suitcases on the way back these will surely be a little heavier. But this is just the start. From now on, we'll be keeping an eye on flea markets wherever we go in Japan!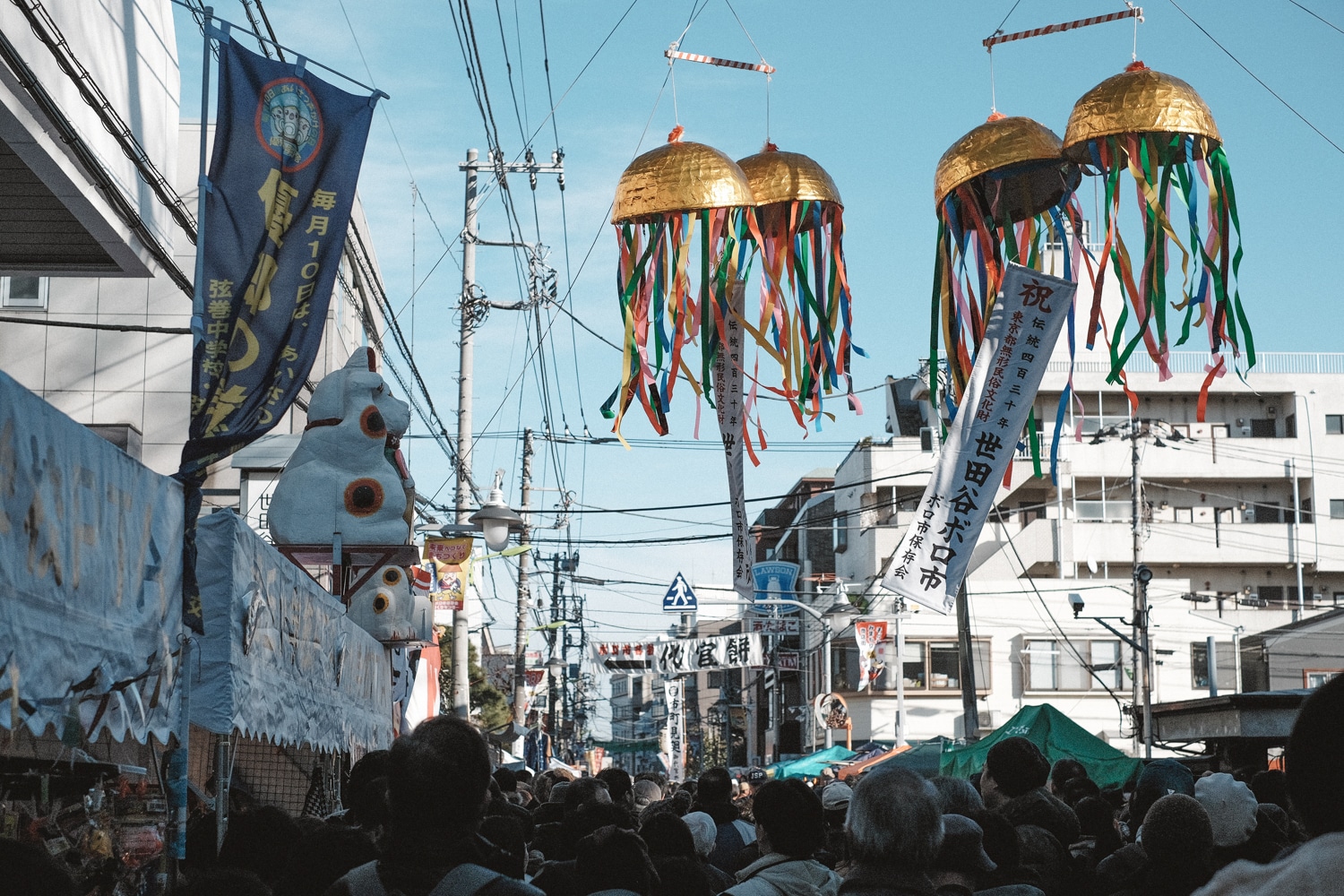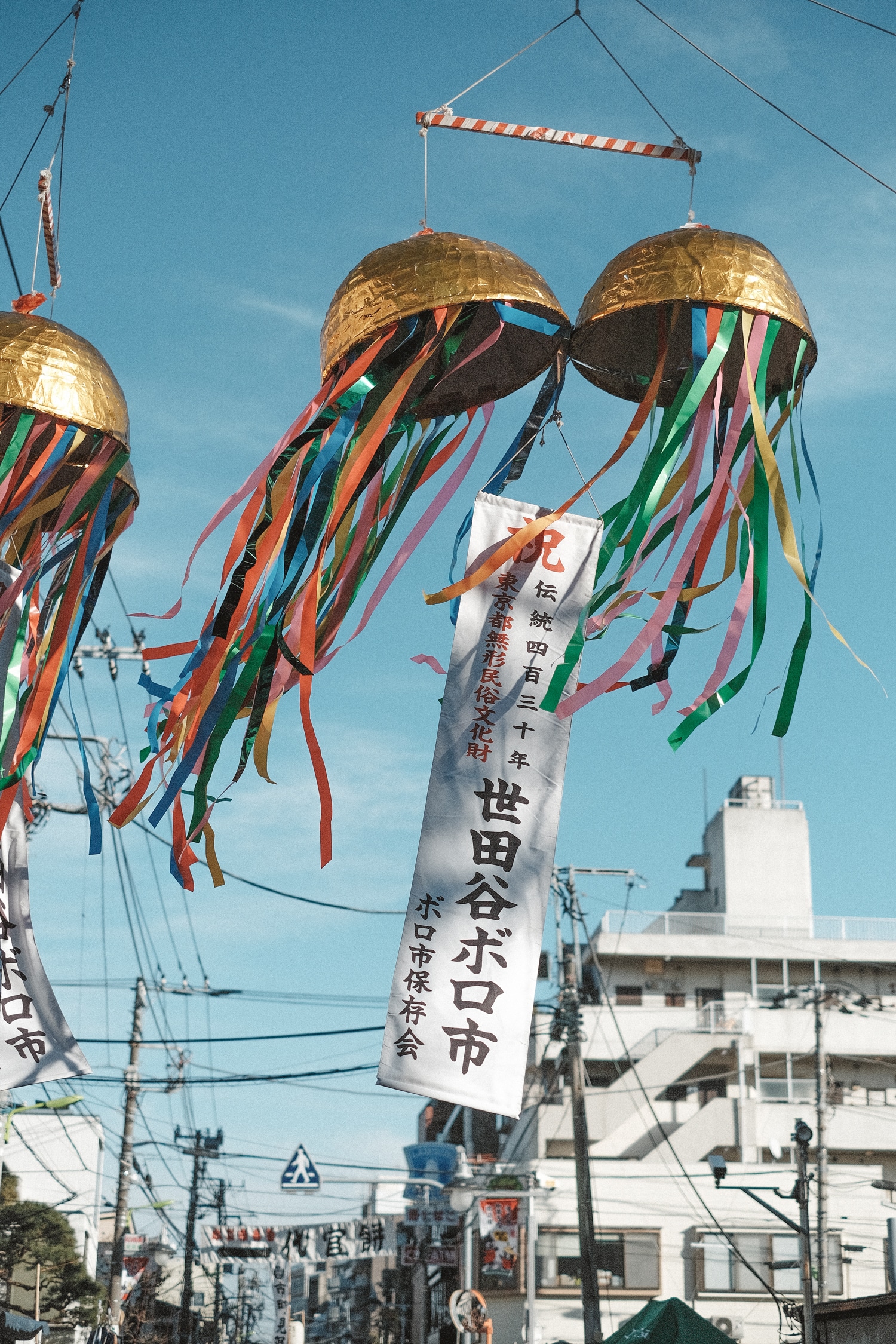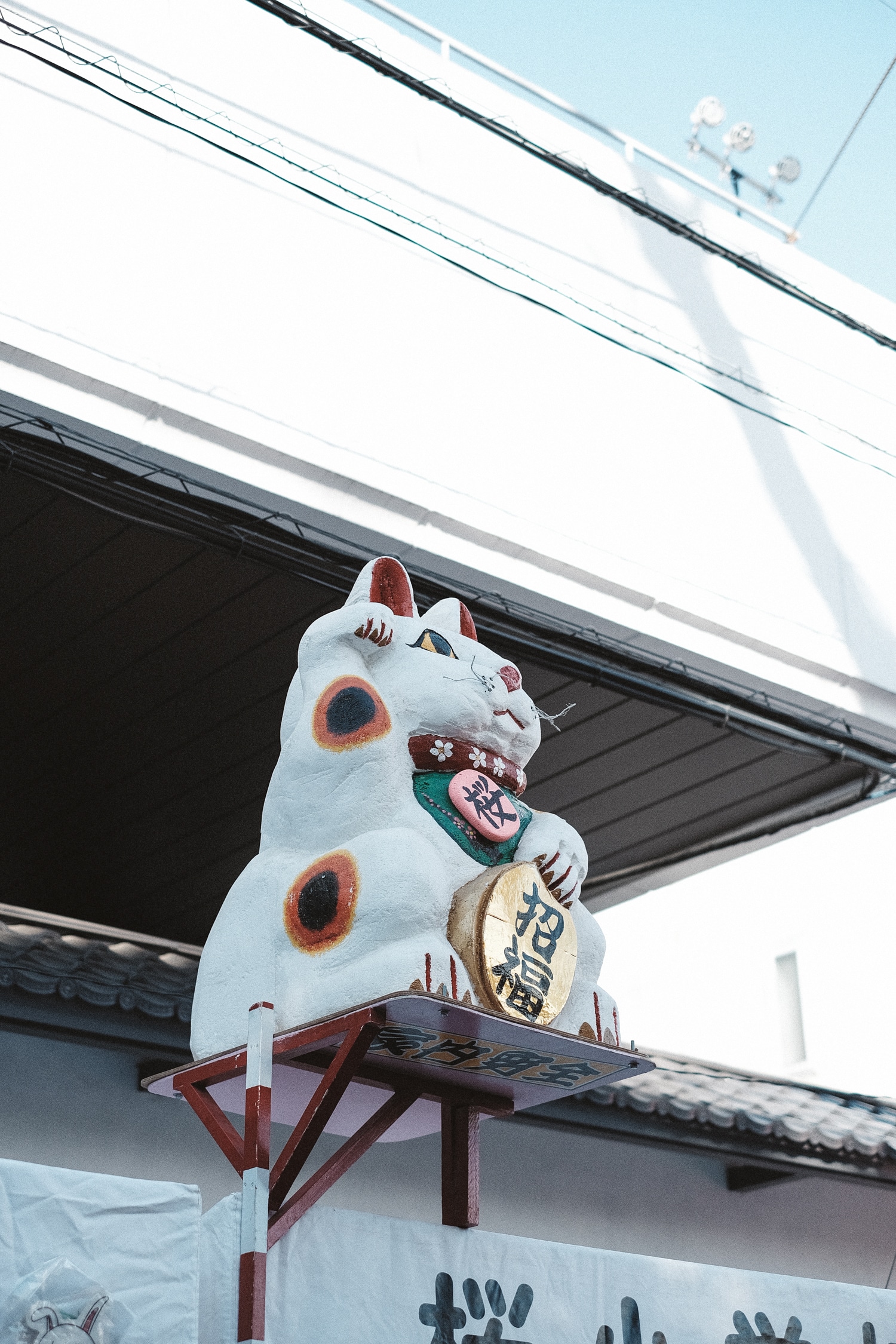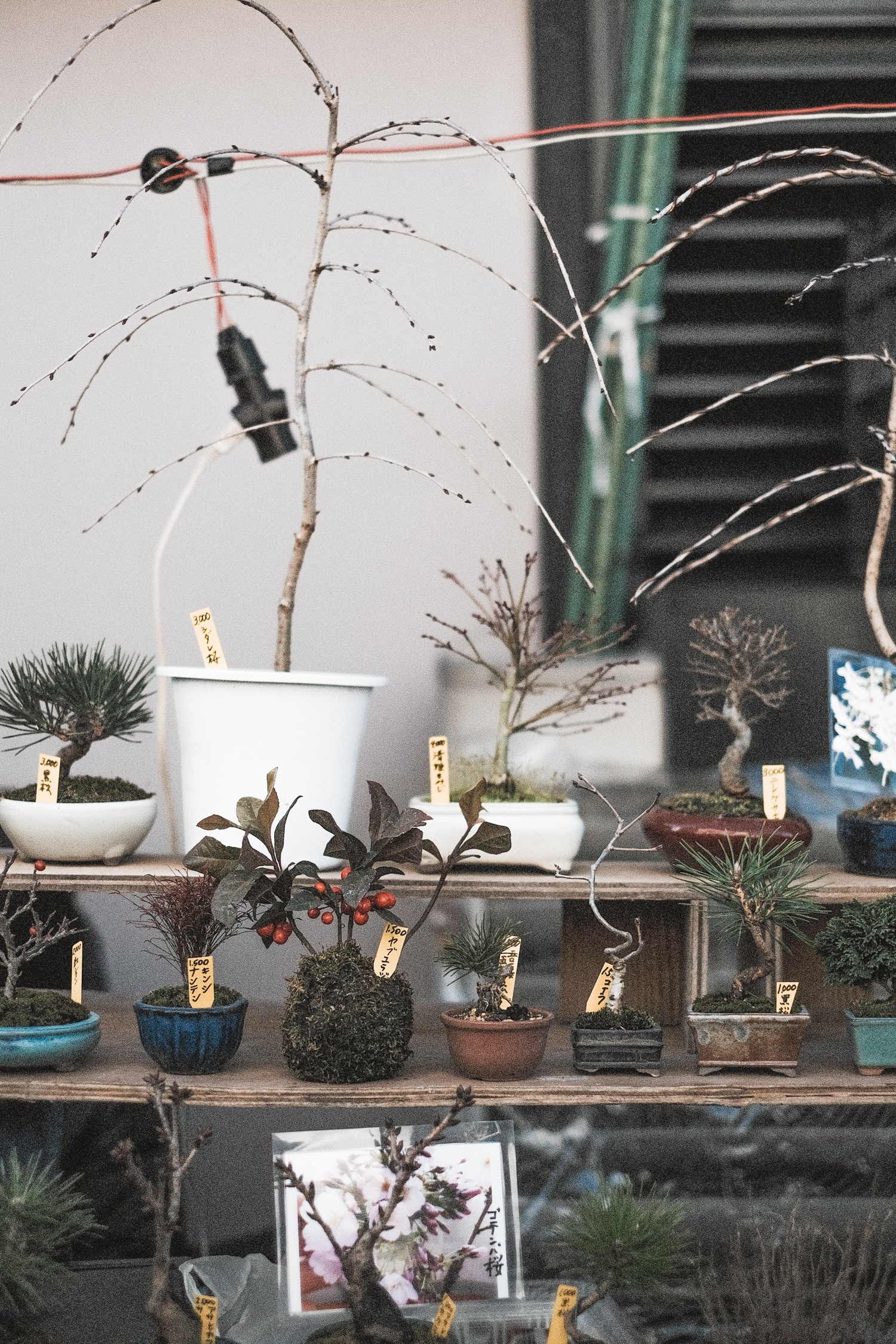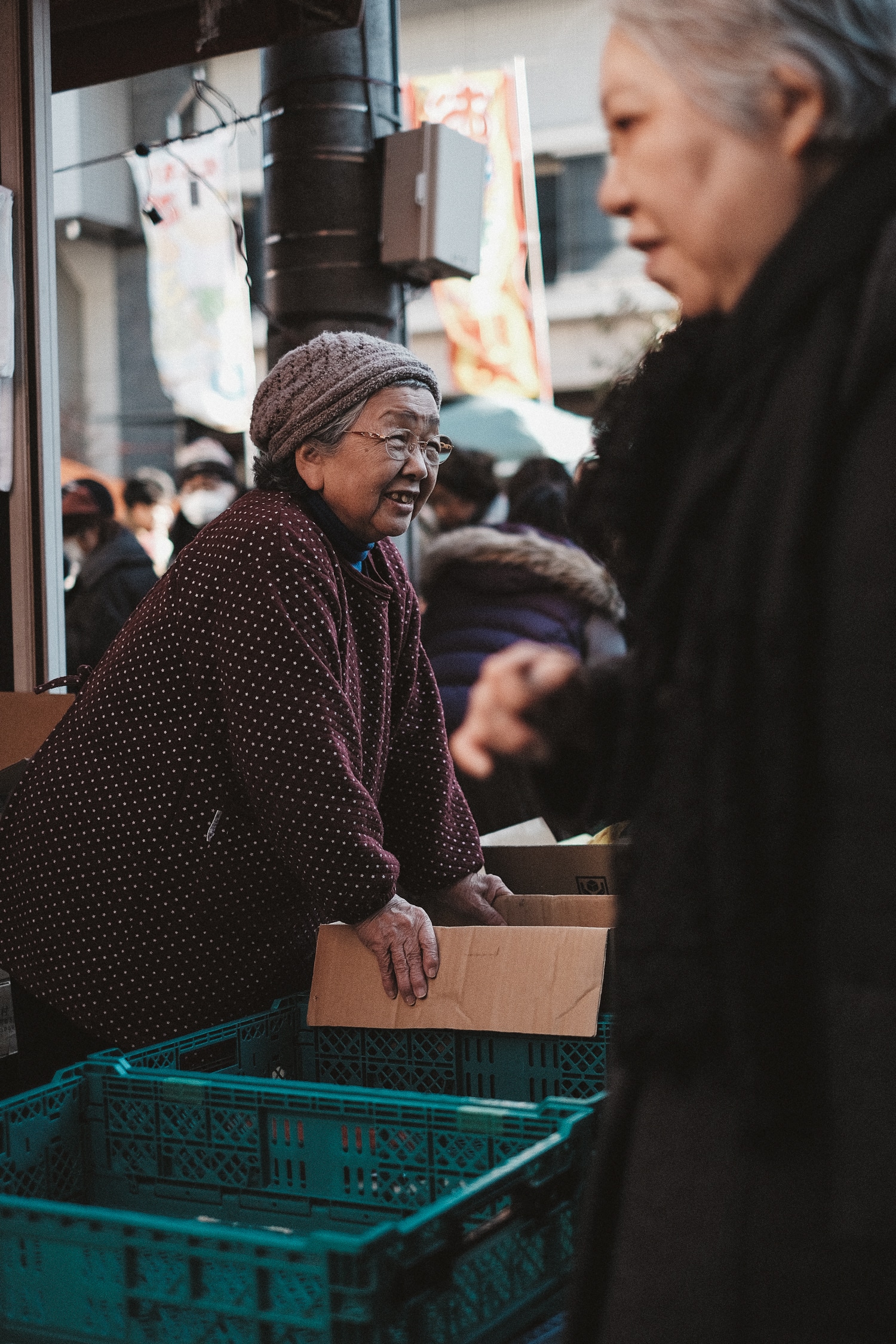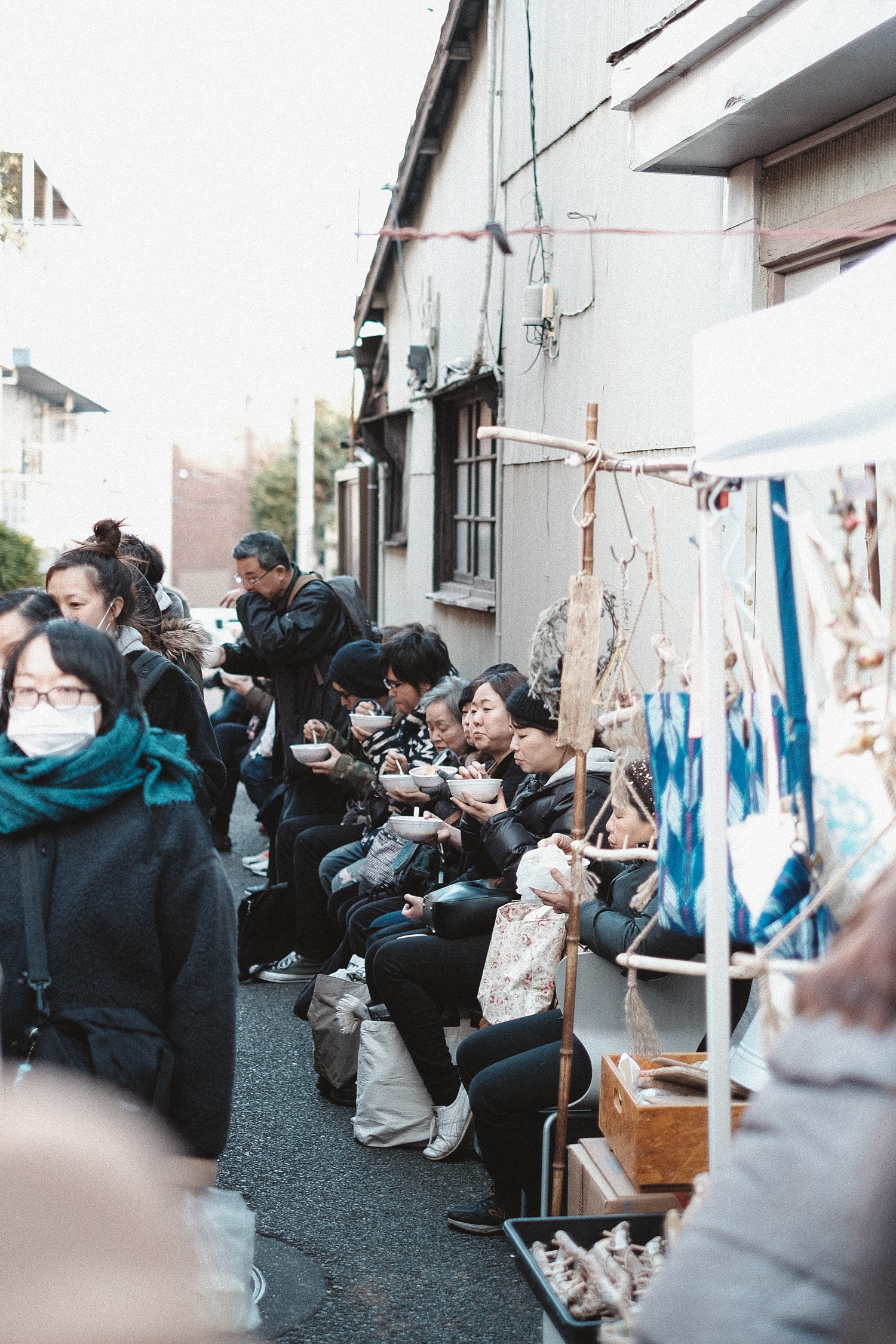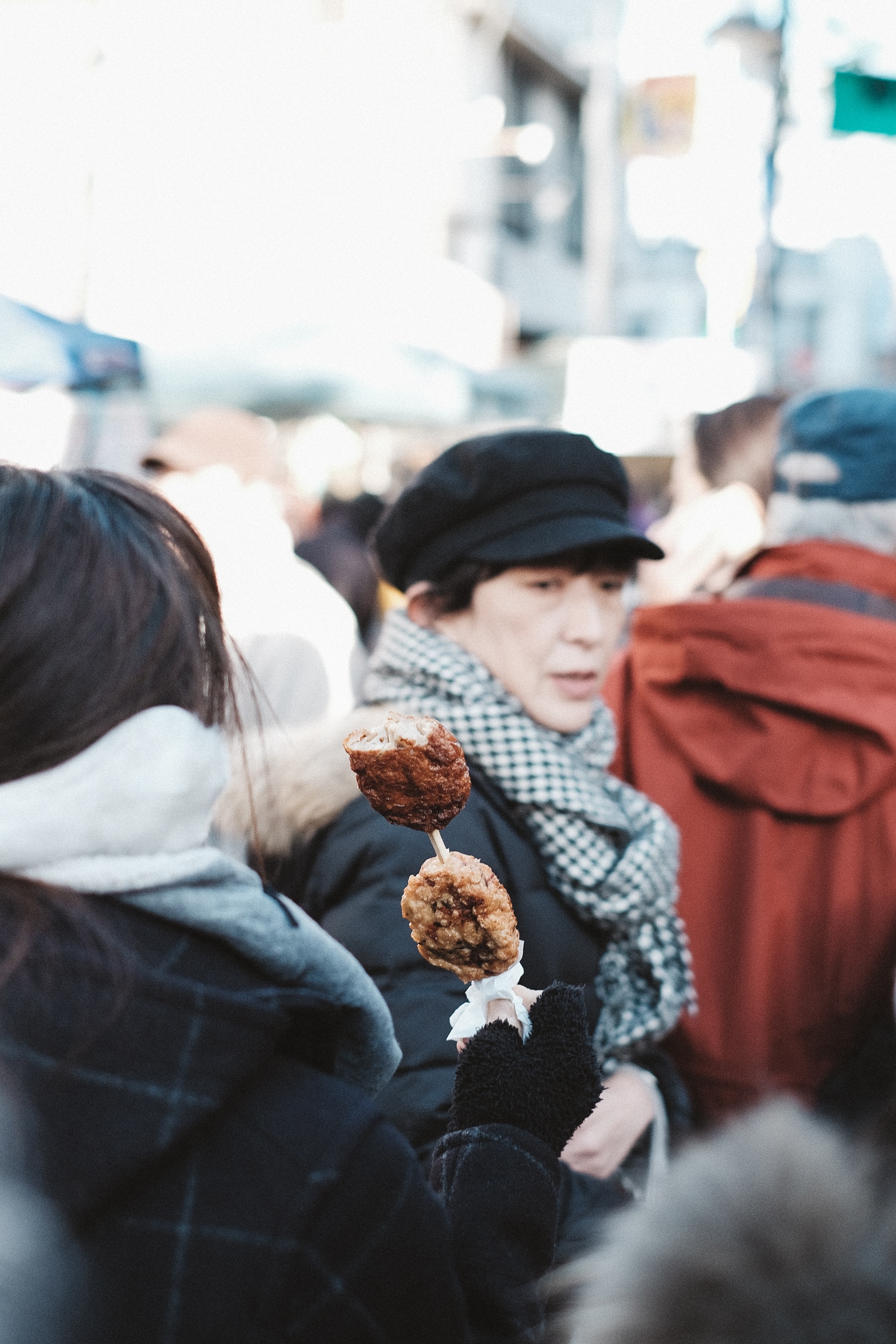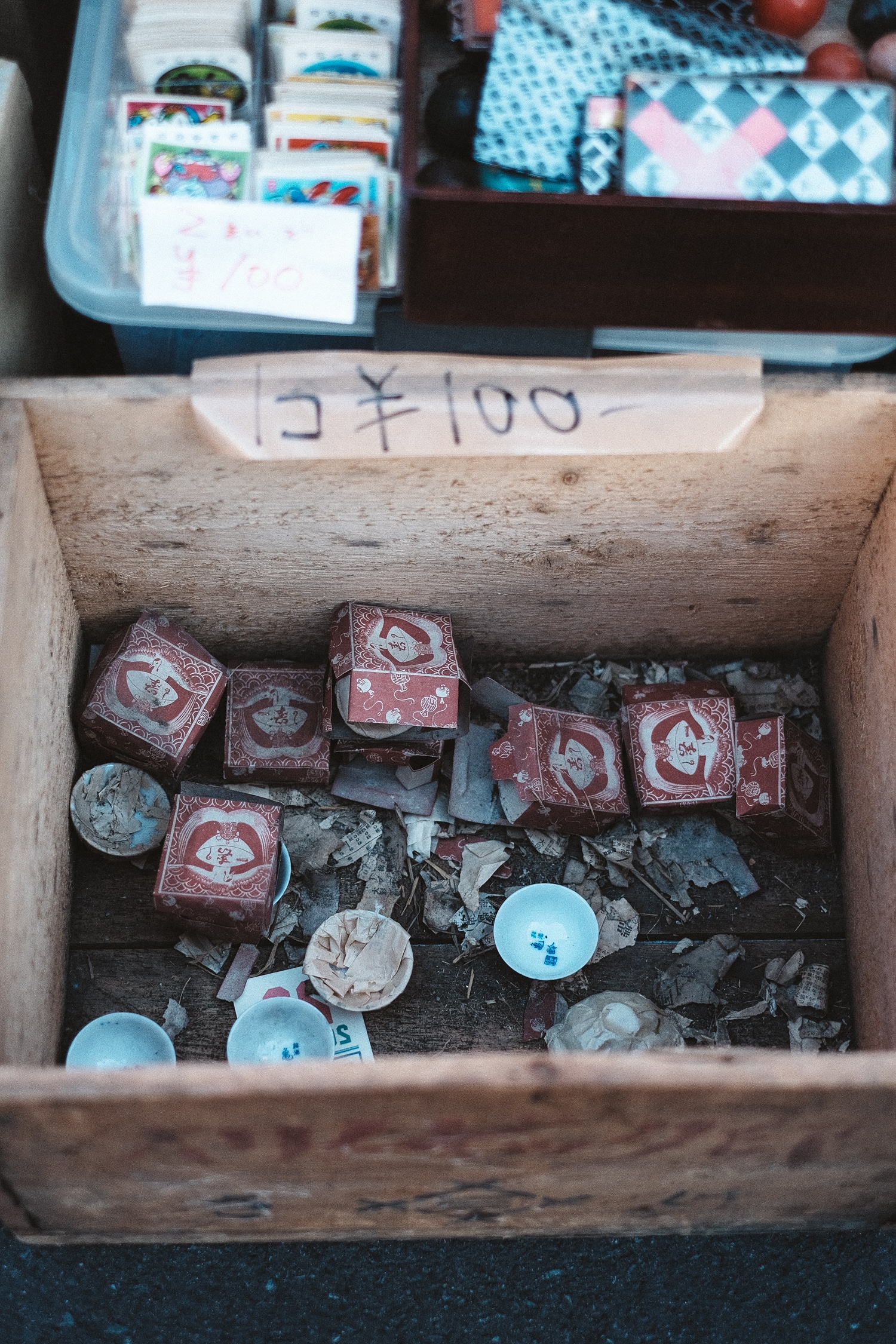 I really cannot wait to be back in this buzzing city in the summer, when we'll come back to stay for a few more weeks before returning back to Europe. It's going to be a completely different vibe, I'm sure – summer, feelings of a trip's end and so on… But there's still so much more for us to experience here and I'm sure we'll see this place many more times, under many more angles!
For now, I'll say "Ma-ta-ne" ("see you later" in japanese) …and in the meantime, I'll try my best to share our journey through Fukuoka, Hiroshima, Osaka & Kyoto where we'll be going next!
Feel free to keep an eye on our instagram channel as we're posting loads of small snaps on a regular basis.Thank you guys so much for following our adventures, we are grateful to be able to share them with you!
Also, if you're curious to see what we brought with us on this massive trip (to live & run our business on the go) have a look at our "Packing for 6 Months in Japan" post in case you missed it. We'll be following up some more on the nomadic lifestyle topic soon 🙂
---