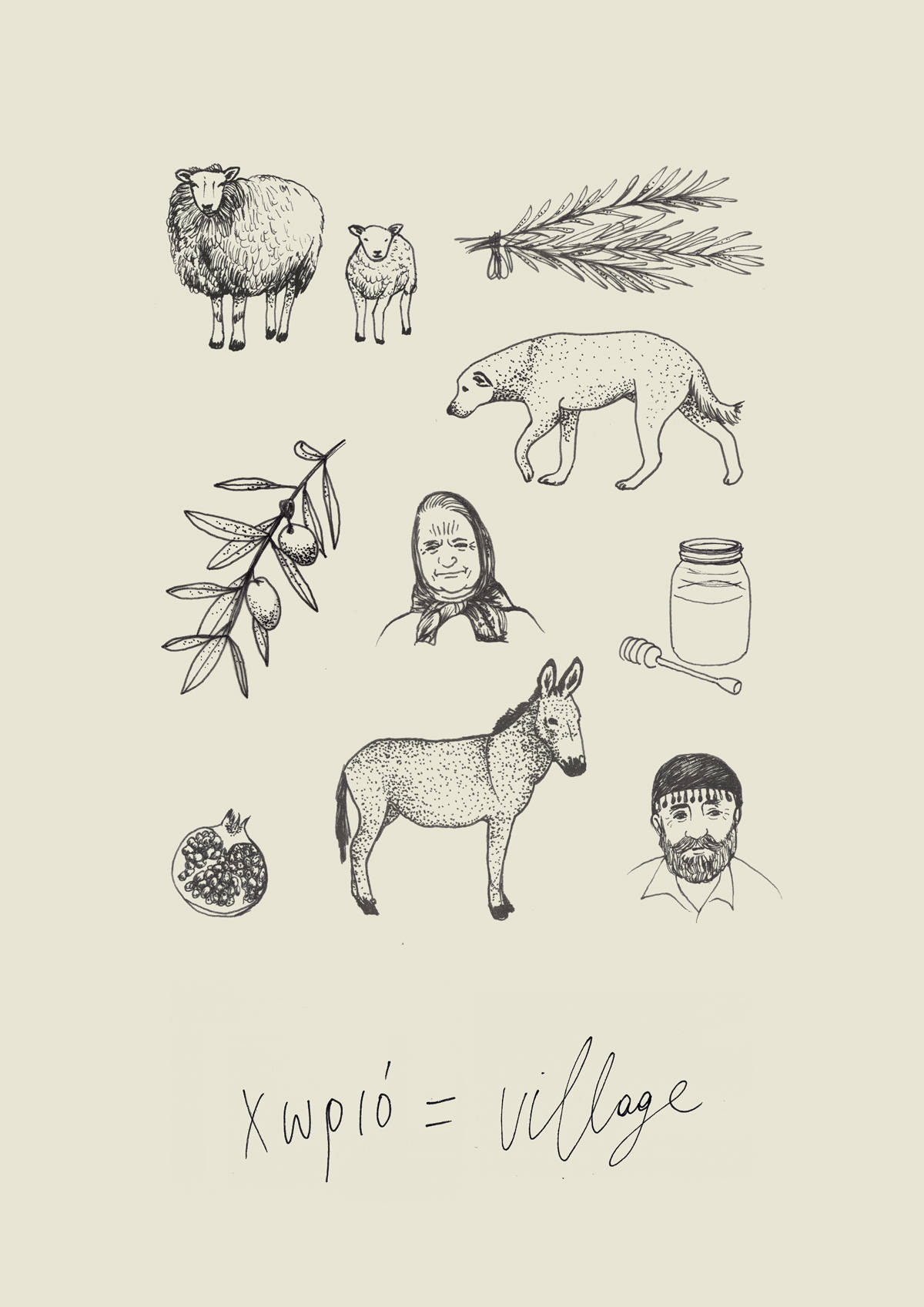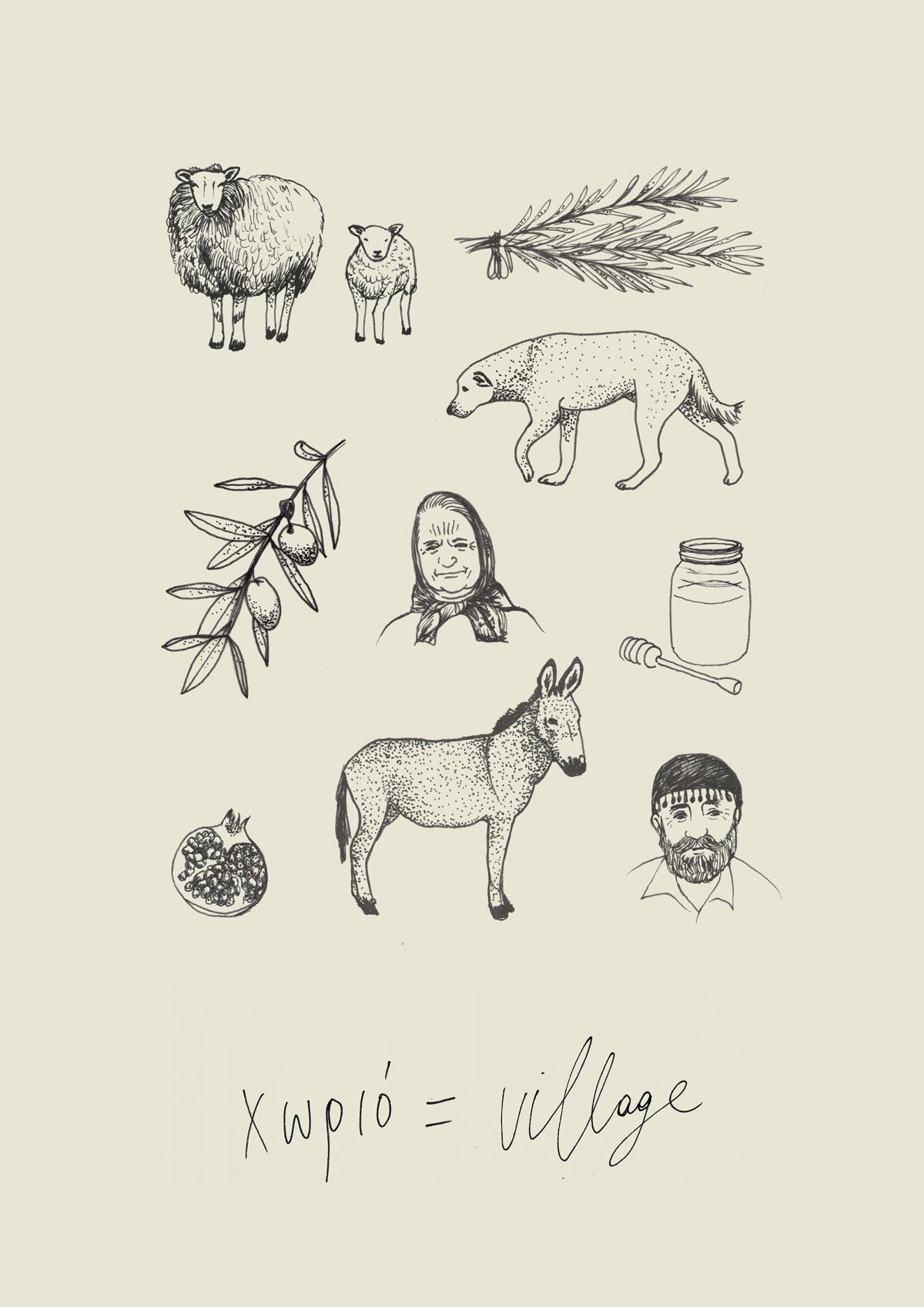 Hello from Crete, again! Yes, it has been that long already. We've been living & working on the island for about a month now and have managed to soak plenty of inspiration for our creative projects. Last week, our friend Lynn from Cosymore came to visit us over here – it was so lovely to be around each other and share our creative process. For her illustration work, she likes to sit outside, soak inspiration and just doodle, while as for me it doesn't matter where I am as long as an idea and a goal is there in my head… Not as poetic, right?
It's actually harder for me to come up with things to draw in a spontaneous way. Maybe that's because the rest of the work which we do through Kinlake is quite structured, so I feel like I also need to have this structure when it comes to making an illustration. I feel like there always HAS to be a reason to do it.
So today I want to share this new illustration I have been working on, and the reason I found to get it started!
A few months ago, Illustration Friday announced the word "village" as a theme to work on. I wanted to join in the illustration challenge as a personal project, like I've already done here and here, but I sadly missed the deadline, which was too bad as the word itself made me think of plenty of ideas. It made me think about our beautiful Cretan village. The village in which we are actually staying in right now! So I decided not to give up and still pay a tribute to it with an illustration anyhow.
The village inspires me a lot. Our village life here is peaceful, calm, yet colourful and full of details. So in this illustration I decided to capture 9 things that are special about this village. It was really fun to do and I went for a super simple style, to be able to give as much attention as possible to textures and details.
Every little thing in this illustration has a story of its own, so have a look as I share them with you 🙂



Pomegranates: Our neighbour has a beautiful pomegranate tree. Right now, it's full of red flowers, some of which have already turned into tiny baby pomegranates. In the beginning of fall, those strange fruits will be large, ripe and perfectly sweet. When we visit the village in fall, and if the neighbours aren't there (shhh..), we like to harvest them and make pomegranate juice, syrups, or just sprinkle their juicy seeds over salads.
Sheep: Ah, this island is full of them! It's so funny when we take the car and go somewhere then have to stop in the middle of the road to wait for bunch of sheep to cross it. There are also some behind our house and they're really cute!
Rosemary: The house is surrounded by rosemary bushes, so the smell is very powerful as soon as you get outside. I love it. Sometimes I just dive my face in there and take a big whiff! I also love to use rosemary branches to make flavoured fruit water, as rosemary + citrus fruits go very well together.



Olive: Needless to say, it's the symbol of the mediterranean. There are olive trees everywhere around here. A few days ago, we even found a pack of kittens right under an olive tree! It was the perfect symbol of Cretan village life – and now I realize, I should have drawn cats! There are as many cats as olive trees in this village 🙂
Cretan man: On the lower part of the village, there's a little local café (the only one), where the Cretan men like to have a coffee, discuss and relax. They stay there for a long time, sometimes for the whole evening. It's fun to look at them having a good time in all simplicity. The man I drew here is maybe a bit exaggerated, as he is wearing a traditional head scarf which most men don't, but I thought it was interesting!
Honey: The main sounds in the village? Birds chirping… and bees buzzing! Right now, they are going from flower to flower. And in the village, everybody knows somebody who makes honey. Delicious honey derived from rosemary or from mountain plants. It's delicious and I sometimes just eat it on its own.



Granny: How could I forget? The village grannies rule the village! Every time we are walking around the village, we meet another one. They all have captivating stories to tell, funny voices and insane amounts of energy. They are tough and self-sufficient: most of them grow their own vegetables, herbs, have a chicken coop, goats, sheep, they produce their own soap, honey… They just rock!
Donkeys: They are such sweet creatures. There's always a donkey somewhere in a field surrounding the house. I just wish people wouldn't let them for long days in the sun, as they deserve more attention!
Dogs: In the village, dogs are used to guard sheep and houses, and they are also sometimes held in terrible conditions. Thankfully, the younger generations will care more about them and give them the love they deserve. Just a few days ago, a couple of dogs strolled right in our garden and they were so happy to play with us. We didn't have any toys for them, so they tore up a kitchen towel instead, but it was fun 🙂
I would be super excited to hear what you guys think about this illustration!
---