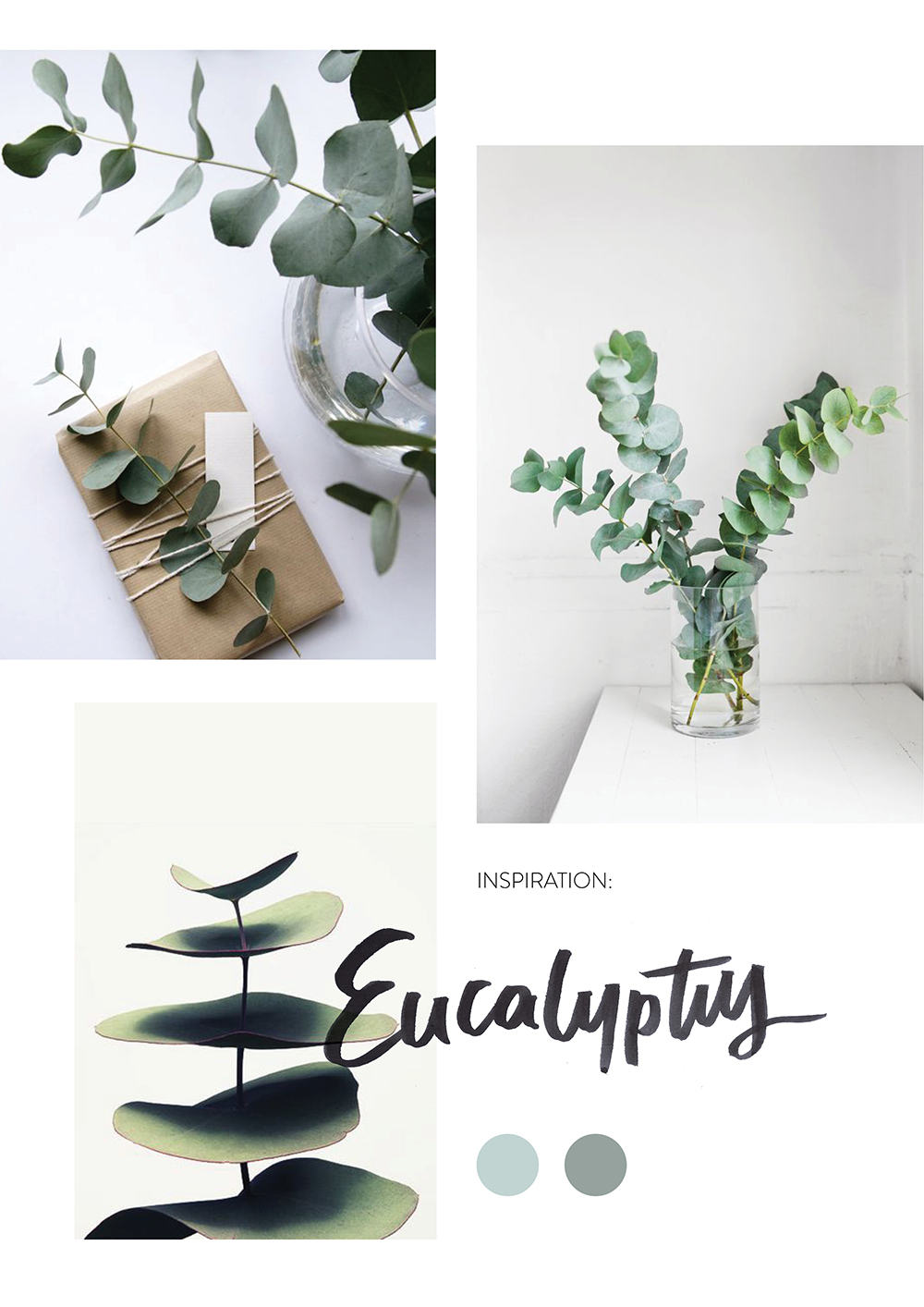 Today, I'm going to talk about one of my latest inspirations: the wonderful eucalyptus plant!
As some of you know, plants do inspire me quite a lot. I like to watch them, I like to study and to draw them. But lately, eucalyptus itself brought me a lot of inspiration when it comes to its visual details such as shapes and colors. I just love the simplicity of it. And I love the fact that the colors are not quite "green" like other plants, but a faded greyish tone which looks perfectly smooth and low-key. Definitely a color palette I want to keep in mind for when I'm designing – it would look amazing on a minimal branding design, or as the background of a poster/pattern that's calming to look at. It's strange how a simple plant can spark up inspiration and make you think of so many ideas.
The other day, we went to the farmer's market and our local flower seller had some, which instantly made me think it was a sign! I would normally have bought a bunch to decorate our home, but we are leaving to a big trip soon so I had to think "responsibly". Too bad! Those branches would have looked so darn beautiful and fresh on our living room table. I also noticed that they smell amazing (makes sense, it's eucalyptus after all). We are not in spring yet, so bold colorful flowers are not yet in the inspiration, but it seems that eucalyptus is the perfect, minimal plant for these last days of winter.
I am thinking of doing a little illustration about it sometime soon, to add into our Botanical Love freebie collection. What do you think? Should I go for it?
---