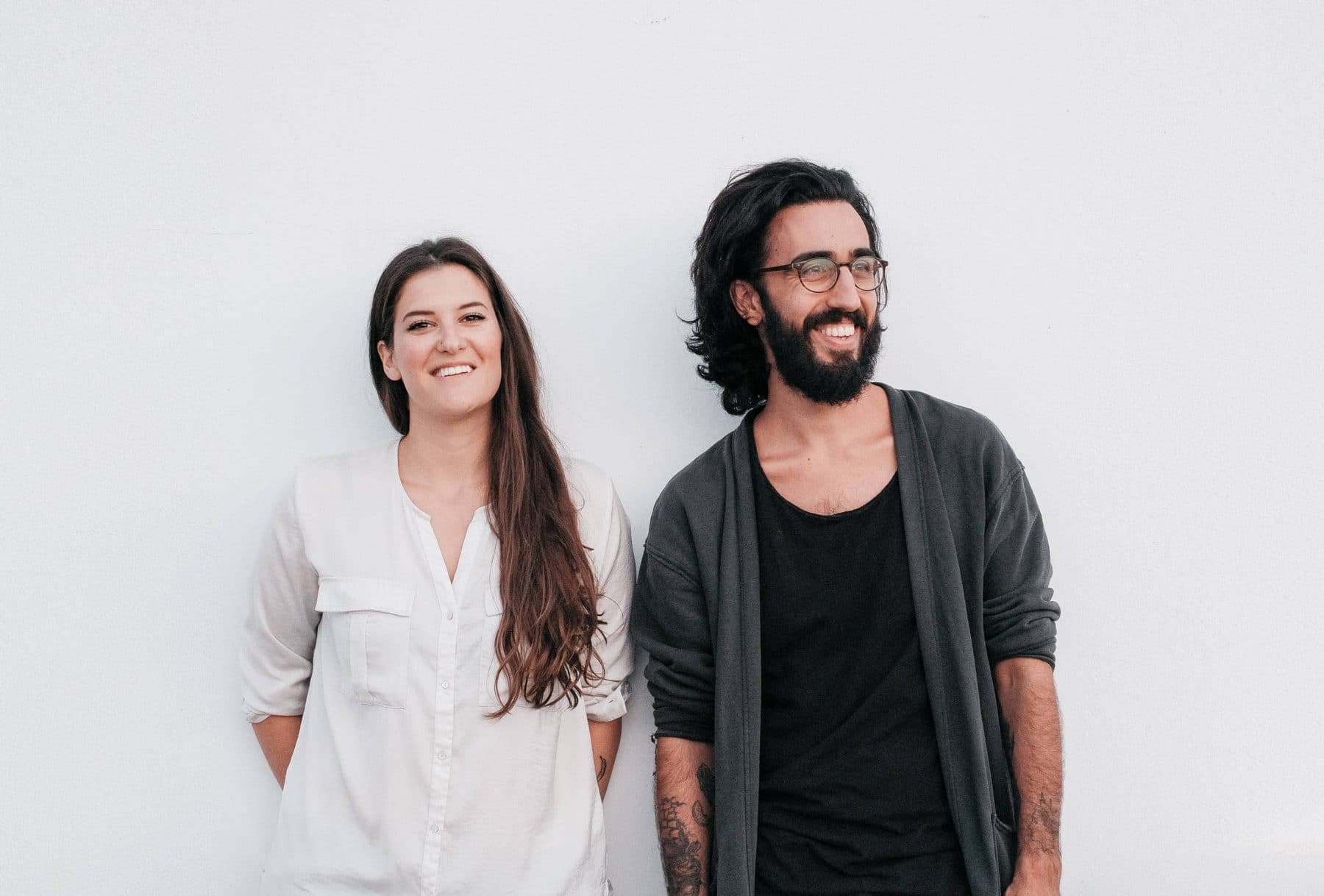 I told y'all we'd have some exciting news to share these days! And I guess it's time to reveal one of them: we are launching …ONLINE COURSES. Yes, it's happening!!
Both of us are excited …and very relieved about this announcement. Truth be told, it has been in the works for quite a while. It all started in our minds, a very very long time ago. I guess we always wanted to find a way to share our creative skills in a way that would allow us to interact with other like-minded folks. This is the reason why we have a blog, and it has been truly a great way to express ourselves and to get feedback. Little by little, we've had plenty of requests from our community and friends about "how" we do certain creative endeavours, and that kind of triggered us to think about how we could actually share and teach our skills. The whole concept made so much sense, because this is something that we, ourselves are always interested in learning from other creatives. We can all learn something from each other, and learning new skills is such an interesting way to grow our creativity.
For a while, it was just confusing to figure out "how" to make it happen. Before we started travelling, we experimented with organizing occasional live workshops in our hometown. One of them had been about "Blog Branding" as it was in collaboration with our local blogger community. Then we thought: How could we teach the rest of our skills? What other workshops could we organize? But we also questioned how we could do this, with our life becoming more and more location-independent and wanting to reach our audience wherever they are. So the idea of online courses popped up. After running back & forth into the topic, discussing it then tossing it aside, still being crazy intimidated about how to get started and how to plan it, we finally decided to take the matter (and our camera) into our own hands, then dove into these unknown waters. The struggle is over – Kinlake now has a COURSES page. And we have launched our first one! I can't believe I'm saying this.
Our first online course will be about…
Dark Botanical Photography
As many of you know, David has a photographic side project that is called @davidonanisland on instagram, which he also wrote about in this blogpost. This personal endeavour of his has not only been a great way to experiment creatively, but to also connect with other like-minded folks who appreciate this aesthetic style and want to learn more about it. Capturing mesmerising images of plants with a moody, under lighted feeling is a lot of fun, and it's a great technique to sample for just about anyone who is interested in nature and/or photography, whether they are a complete beginner or an advanced photographer. To be truthful, it's not so complicated as it seems – it's just about heading out there and getting creative, this is where it all really happens.
In this online course, though, David is sharing a lot of the process and practical tips, from where to get started, to how to compose a beautiful photographic shot, to exactly how to edit images (whether on an iPhone or laptop). We made sure to cover absolutely everything about the topic, so that anyone who is interested can use it as a reference to grow this skill and have fun with it! This was easy for us to turn into a course, as David is extremely passionate about the topic and eager to teach it in an inspiring way. Have a look at our little trailer:
Dark Botanical Photography: Capture Beautifully Moody Images of Plants from Kinlake on Vimeo.
You can find & buy this course on our COURSES page – it costs only 49€! It is all in video format, so very fun to watch and practice with – all uploaded online so you can access it from anywhere and from all your devices. And to celebrate the launch, we are offering a promo code so you can get -10€ off. It will be active until end September, so if you're interested in it, be quick and don't miss the pop-up!
ps.: For those of you how are on Skillshare, our course is there too. Make sure you leave us some reviews if you enroll, that would be so cool 🙂
___
Future online course topics might include:
Casual hand-lettering for bloggers & creatives
Minimal illustration & how to design cool animated GIFS like this one 
Branding design process & how to have a beautiful, coherent brand on a budget
Food photography and storytelling for bloggers, restaurants & other foodies
Product photography for shop owners & creatives
…As well as other topics that are more related to work and lifestyle skills, such as freelancing, minimalism, lifestyle design, being nomadic etc. Anything that we've learned and that has to do with living a happy creative life.
What would you like to learn about?
Please let us know in the comments, or write us a little email with your feedback. This would be so useful to us! We always love hearing what you guys think and what you are curious about. If it won't be turned into a course, then it will be turned into a blogpost or something alike. We always like to provide all the inspo we possibly can 🙂
___
If you'd like to be in the know for when we launch future courses – make sure you subscribe to our newsletter. We're coming up with a new, monthly format where we'll share exclusive tips, content and updates from our blog & courses. Just the good stuff!
---