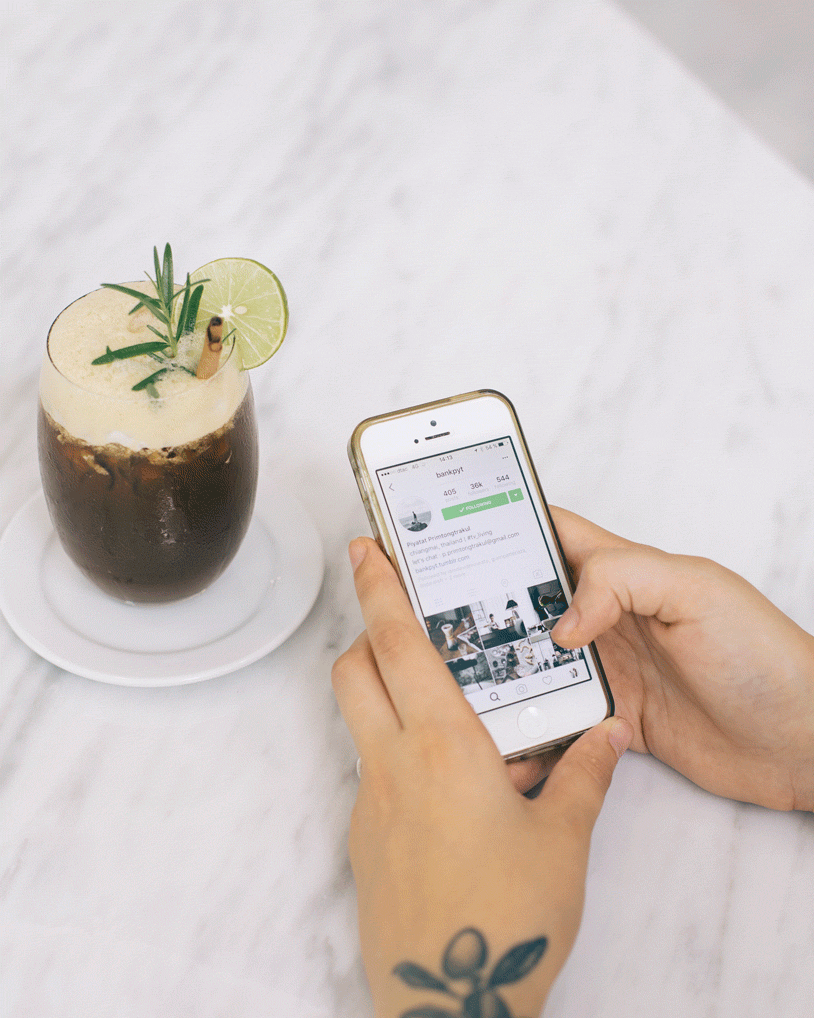 When we arrived here in Chiang Mai, we knew we'd land into a place that was full of cool spots, coffee culture and things to get inspired of. As I've mentioned in this post from last week, the amount of sights and experiences that have sparked our creativity here is just mind-blowing. However, another huge part of what has made this place a huge source of inspiration for us is actually the people here – it would be a mistake not to talk about that!
That's right. We did not expect it, but wow, this is home to a quite a big creative community and a bunch of talented folks.
We first noticed that when we went to a variety of places and felt surrounded by people who were busy photographing and making stuff. Pretty much everyone here seemed to be embracing their creativity in a way or another. But what really kicked it was when we dug into the local instagram network.
While casually adding a couple of photographs into our own account and tagging places, we got pulled into it and got to witness an amazing local instagram community. We stumbled upon one beautiful feed to another – the feeling was quite overwhelming. Just so many incredibly talented creative people, featuring their unique photographic work, carefully-captured glimpses into their lives or just pure visual eye-candy in general. How amazing is that?!
Today, we want to share a few of those with you! If you're like us and love to use instagram to soak in visual goodness and connect with like-minded creatives, make sure you check out these accounts this weekend 🙂
A local photographer/creative mind with an incredible sensivity for capturing life's beautiful details. Something about his photos screams "slow life bliss", which makes them so soothing to look at. We love the subjects, the compositions and the color tones of his feed! Gorgeous.
This girl is pretty impressive. She's an artist, a stylist, she's the founder of Forest Bake (one of the cutest bakeries in Chiang Mai) and Forest Cabinet (a vintage shop). Her feed is full of dreamy food from the bakery, interesting portraits and nature-inspired musings.
As a barista at Baristro, the newest hip and minimal coffeeshop in town, his feed is equally simple yet throughful, with little glimpses into his coffee-filled life, food adventures and happy moments!
And this is… the owner of Baristro, who goes by the name of Thanit! He seems to be quite the traveller and foodie, so his feed is full of gorgeous shots that make you want to wander and savour life with a touch of elegance. Inspiring.
This is quite an amusing one! We already had to fall in love with the description: Fat Intern. This girl is a foodie who doesn't just like to eat whatever crosses her path, but draw it too. That's right. She doodles all of her food & drink with quirky colors, a funky yet minimal touch and then posts it on her feed. Kinda like your usual foodie documenter, but with drawings instead of photos – what's not to love? She totally makes me want to draw more!!
---