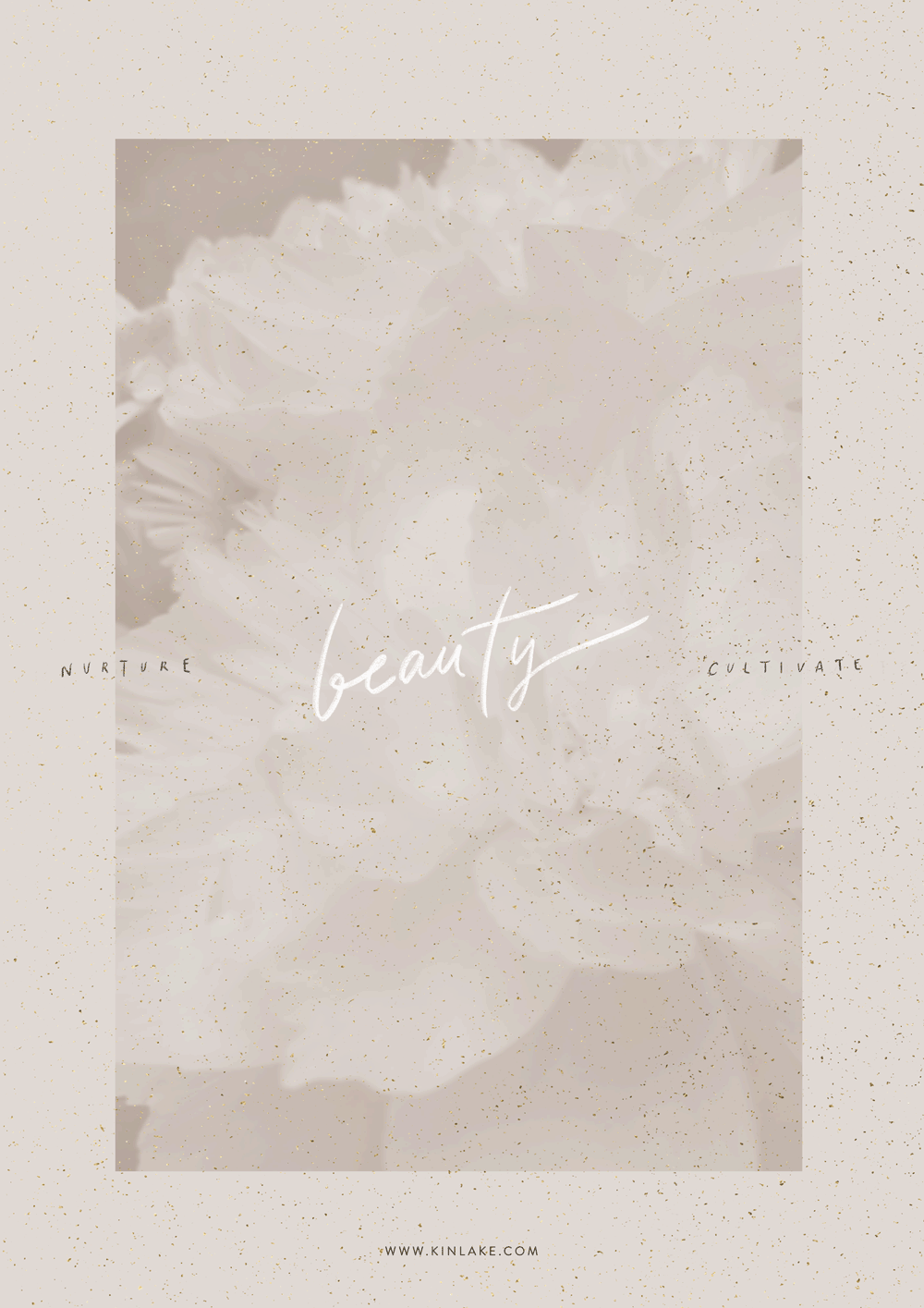 A few days ago, a series of thoughts and feelings came to collect and come to a boiling point – in fact, to a point where I exploded of emotion.
I came to reflect upon the times I had felt the most inspired, and where I've felt that the whole of my conscience was the most awake and receptive. As I connected the dots, I realised it all, at any time, had to do with beauty. Beauty to be absorbed with the soul.
I guess the most of us, if not all of us, are visual creatures. That explains how we feel more at ease when in a well preserved environment, or that our senses seem to awaken when we are surrounded by things that are visually pleasing, such as art, or nature.
This is one of the reasons why, for example, I feel extremely inspired when I am right here in Kyoto. David and I are constantly surrounded with beauty that we notice everyday, all the way through the details – and yes, I know it's vague but as much as I try, I simply cannot always express it in words. It's the textures, it's the colors, it's how things are arranged. But it's also a lot about how they FEEL. That, to me, is when beauty can really speak to you.
I don't think it's a simple coincidence though. I think it's intentional, and that it's simply the result of something we manifested, that we want to experience. And in this way, well, I believe that we "can" cultivate beauty in our lives in order to feel inspired.
Kyoto is full of places where I've witnessed this intentional cultivation of beauty. It's not just the temples, it's also some non cultural places as well. One of them that really struck me is a small café/eatery/shop/art space called Stardust – everything in there feels carefully picked to feast your eyes and to tell you a story. Located in an old machiya (traditional Kyoto house), the space feels well preserved but the beauty that you can experience goes all the way through the details, in things like the ceramics (used for plating) that are made of imperfect, celestial textures, to the linens on the table which are light and slightly worn out. It was like a whole microcosm was created to speak the soul's language of beauty.
Whenever I've come out of this place I've felt cleansed, renewed and full of hunger to create. It made me realize just how closely it is all related to creativity. And so it made me think: well, why don't we try a little harder to create our own beautiful microcosm? Why don't we, intentionally bring a little more beauty into our lives?
A few days after that, we had a friend visiting so it was the perfect occasion to infuse our space here (even if just temporary) with a little more beauty. I bought some peonies and carefully placed them in a jar, so I could marvel at them every morning when I would head into the kitchen. Days later I watched them change colors, fade and wilt – all of it a beautifully poetic process that created an instant of inspiration in the day. It's not the first time I ever bought flowers, of course. Just perhaps the first time that I intentionally did it in order to cultivate my own inspiration.
I started reflecting on how I felt less inspired when our space was untidy. Less inspired when I picked my least favourite mug. More inspired when creating a good environment, being surrounded with things and living experiences I find beautiful.
And so this is something that I want to work on, especially in the next stage in our lives which will be about creating our home from scratch. As it's a clean slate, I want us to make a conscious effort to infuse that place with intentional beauty that we'll preserve and nurture for a long time to come.
Of course, we will not be able to take this strictly. But we'll make some choices in this direction. In our kitchen we will try not to use plastic food containers that make our food feel uninspiring, we'll use glass instead. The food that we'll eat, will be made with seasonal ingredients as much as possible – every dish can be like a canvas that we'll take time to make interesting, both for the eyes and the tastebuds. Our home, in most corners, will have textures to feel and look at. There will not be clutter, only things that we love marvelling at. There will be plants to connect the outdoors with the indoors: foraged greenery from the mountain, as well as fresh and dried flowers.
It's all in the details. Our everyday is an opportunity to transform something mundane into a contemplative encounter that fuels your ideas. To make an art out of how you experience life.
If you want to always be in the mood to create out your soul's expression, this is something to consider. I certainly will intend to that.
Let's flood our eyes with beauty.
___
ps.: The visual for this post is something that I designed featuring the two most beautiful things that we encountered lately. You will notice the peonies in the middle, and the speckles of gold are a little tribute to some handcrafted Japanese paper I just bought. I'm not sure yet what I will create with it, but it's certainly the most fascinating stationary I've ever gotten my hands on!
Linda
---