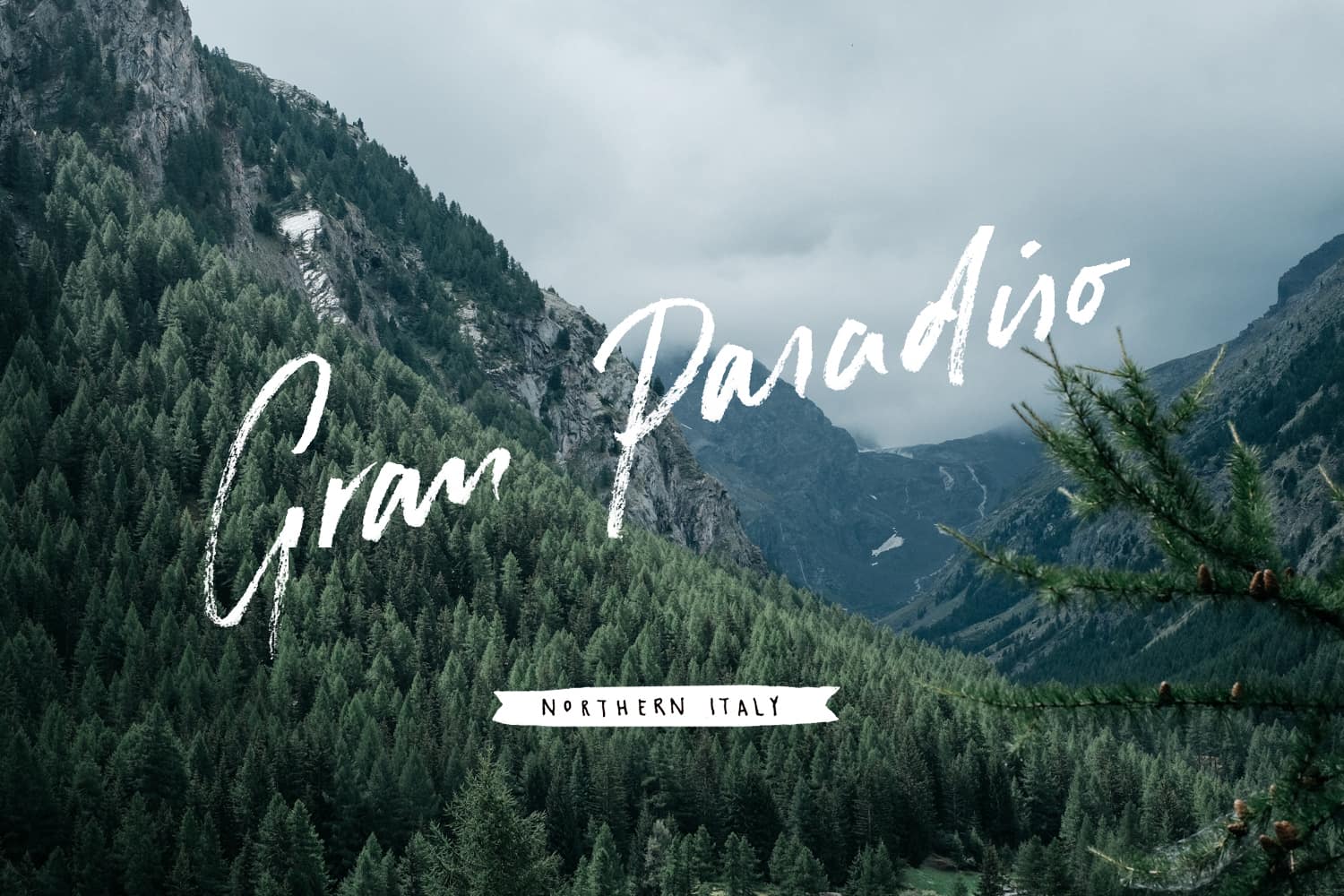 I guess it's been a little longer than usual since you haven't heard from us over here! It's a tad bit difficult to keep a weekly posting schedule when we're on the road. And boy did this roadtrip keep us… busy.
Today I want to share more about the beautiful location where we spent our first few days. Aosta is a region located in the north of Italy, literally just on the other side of the Alps when crossing the french border. As it was on our way (to our upcoming mediterranean travels), we decided to stop there and in fact spend a few days immersed in the beautiful alpine scenery. It was hard not to.
The mountains get us in an utter state of awe, every single time.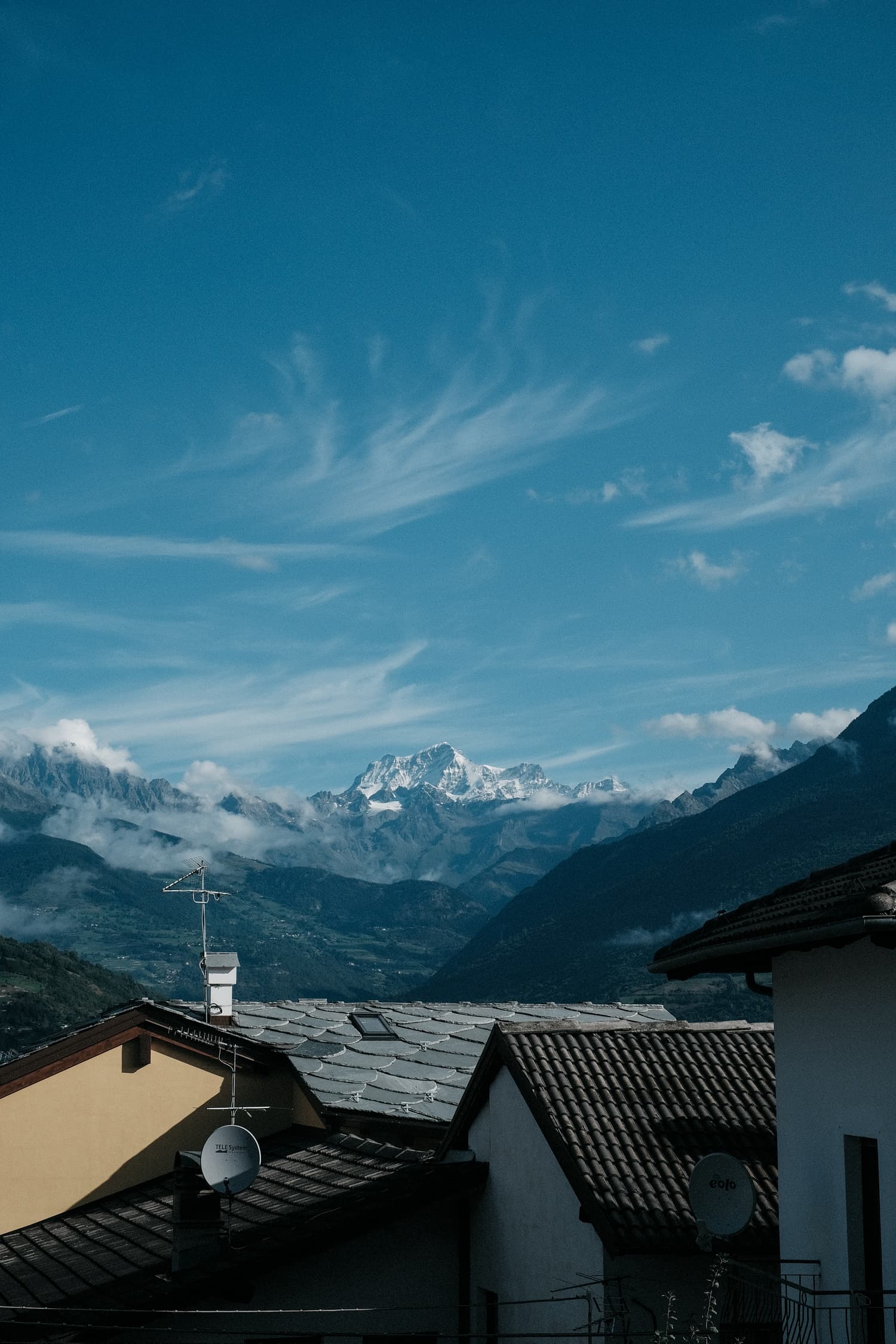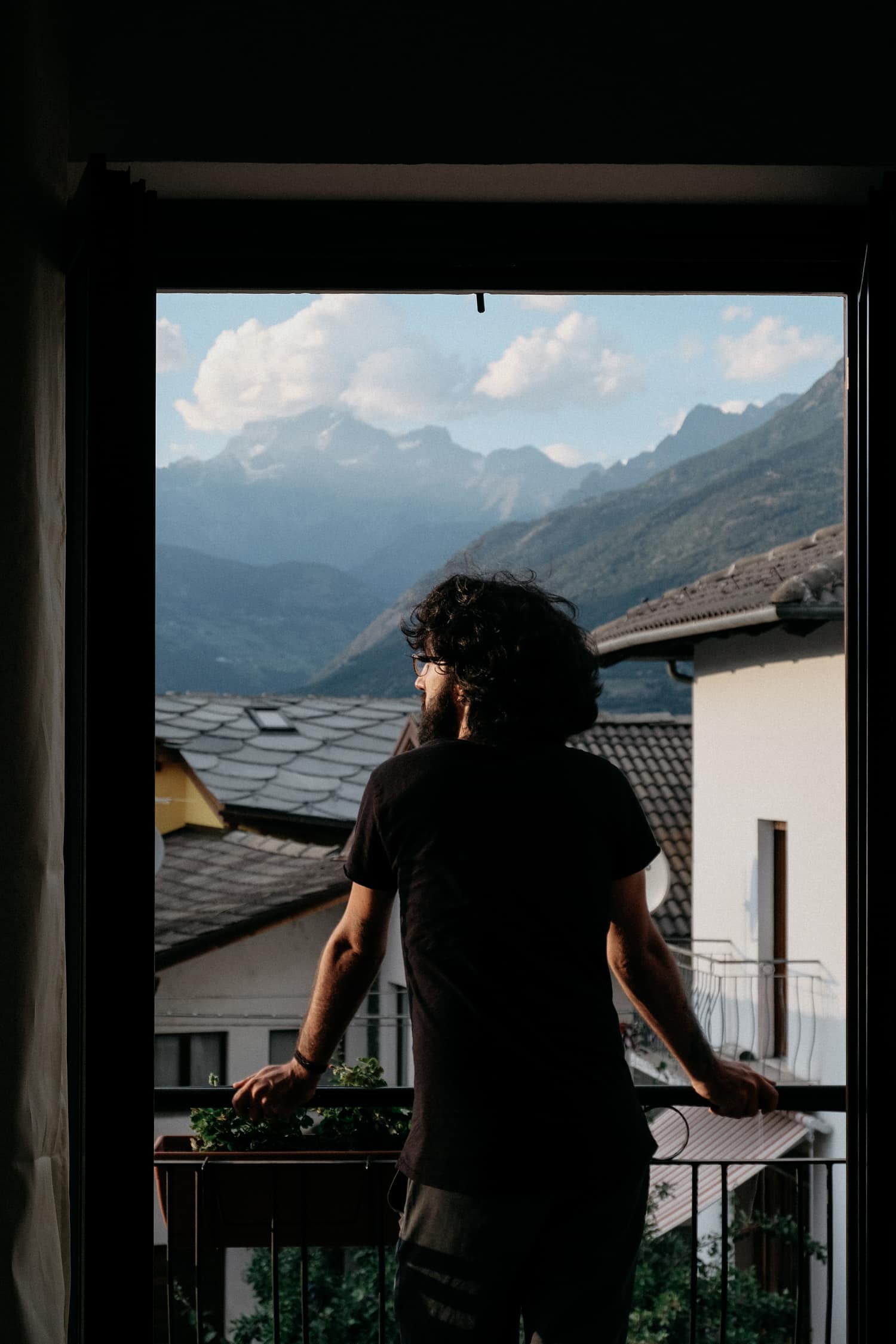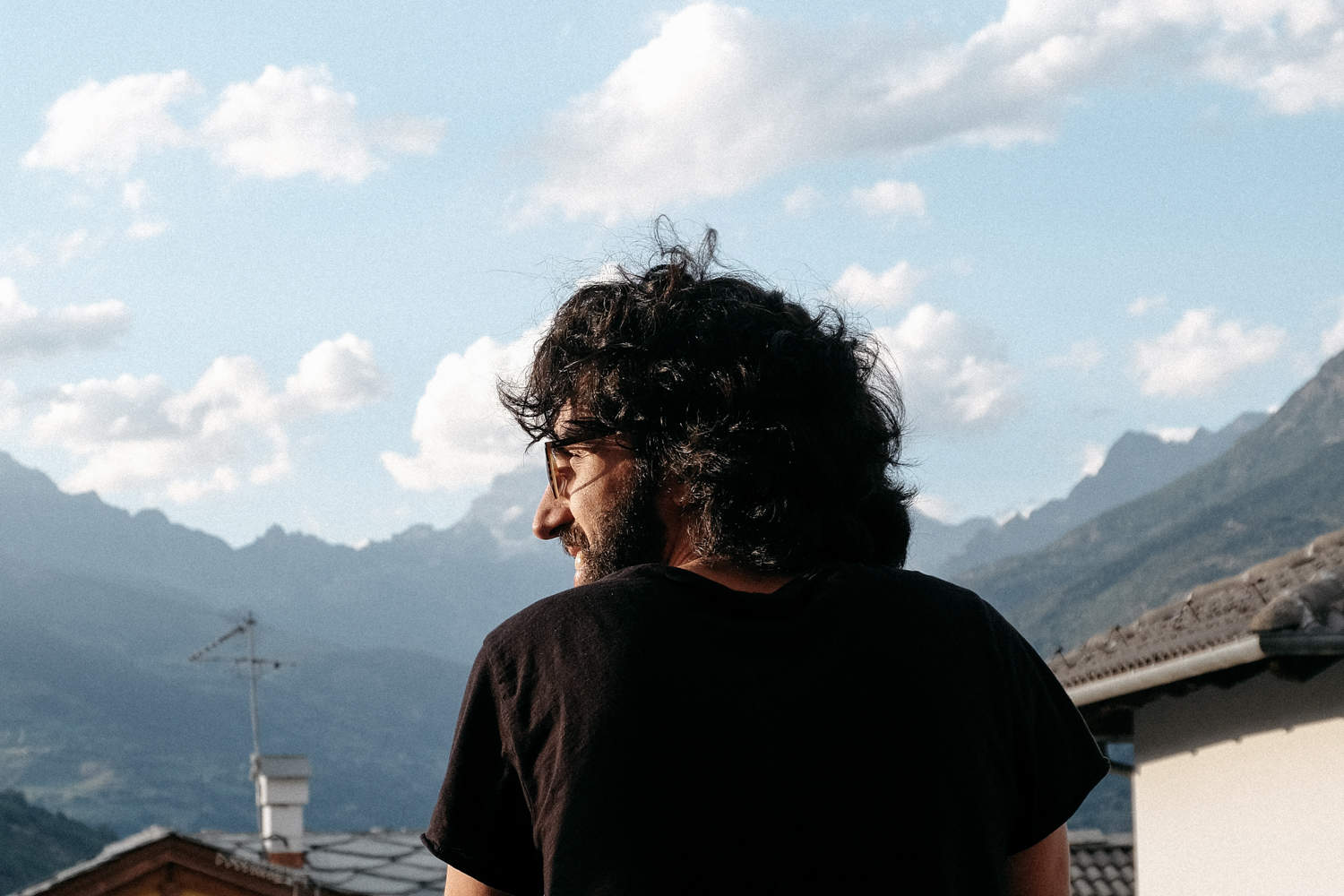 We found a little alpine B&B which offered really cheap accommodation, but had incredible mountain views AND an authentic pizzeria downstairs. Simple and foodie-minded as we are, we didn't need much more than that to fall in love with the place and have a really good time there!
Aside from that, we planned to explore the great outdoors by preparing a long hike in the Gran Paradiso National Park. This park is named after Gran Paradiso mountain, which is located there. The land that is part of it was initially protected in order to protect the Alpine Ibex (a kind of mountain goat) from poachers, but now many other species are also protected there: weasels, hares, badgers, chamois, wolves, marmots and hundred kinds of birds. So it's fair to say that this is a great spot to spot some interesting wildlife in a breathtaking alpine scenery!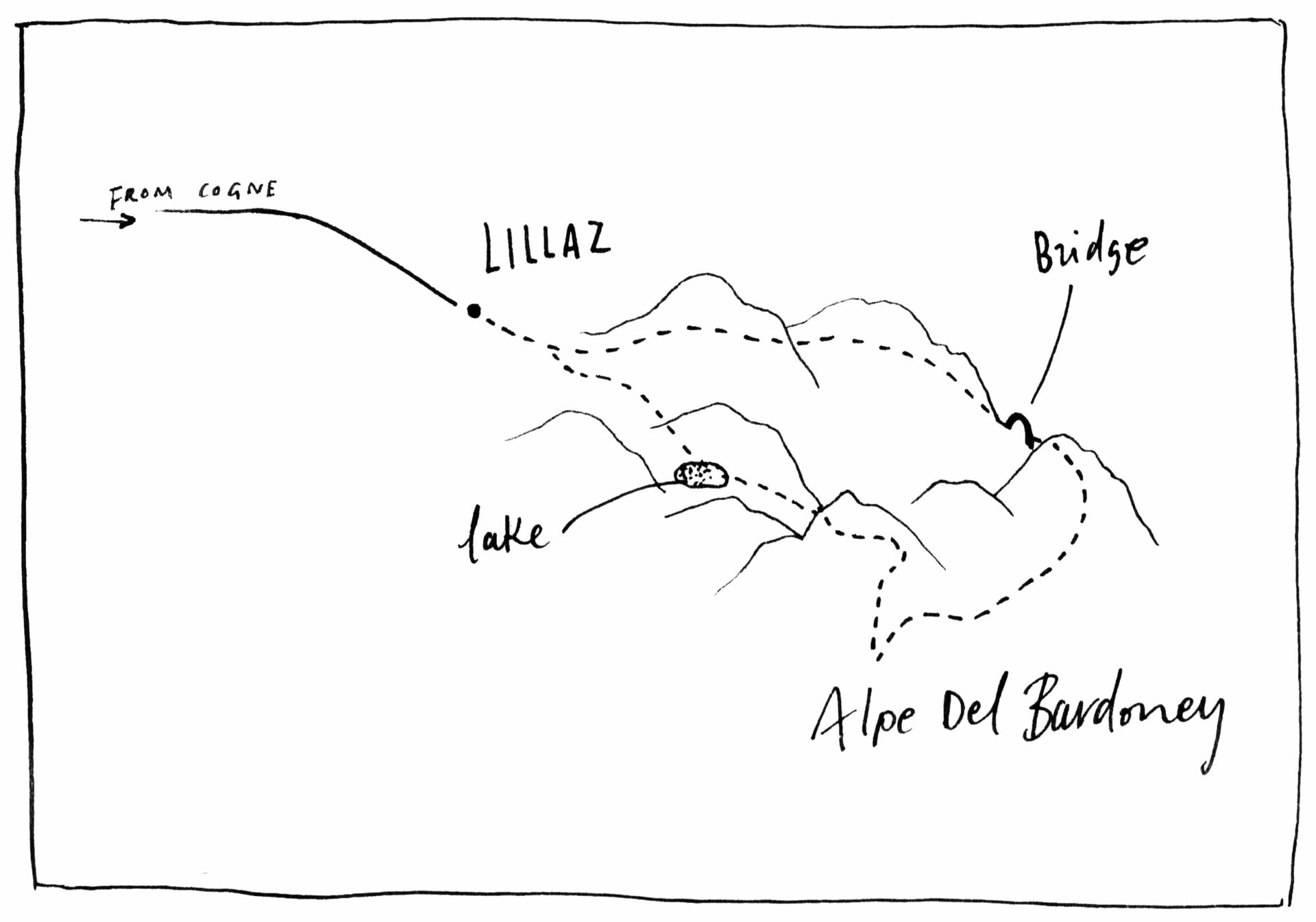 We didn't have to do much research, because everything we needed was found online in just a few minutes – something that I always appreciate when looking for this kind of info. We found this map of the national park and simply decided to walk one of the hiking paths called "The Frogs Reign", which would start from the small village of Lillaz (about a 45 minute drive from where we were staying). The path would take us through a beautiful valley, a waterfall, gorges, then onto a mountain called Bardoney and later a lake at high altitude.
We were particularly excited about doing this, because we just craved the fresh mountain air. It's crazy how much the quality of the air was different when arriving in Aosta itself, but up there in high altitude it would be pure bliss. And to just be alone out there in the nature? To potentially catch a glimpse of the local wildlife? Just pure outdoor goodness that we needed after the stressful past few weeks.
That morning when we left our room to go hiking, the weather did not look very good though. The sky wasn't completely clear… The mountains looked covered by a few clouds. We checked the weather and found out it would rain. But we went for it anyway. More on that crazy, slightly silly decision later…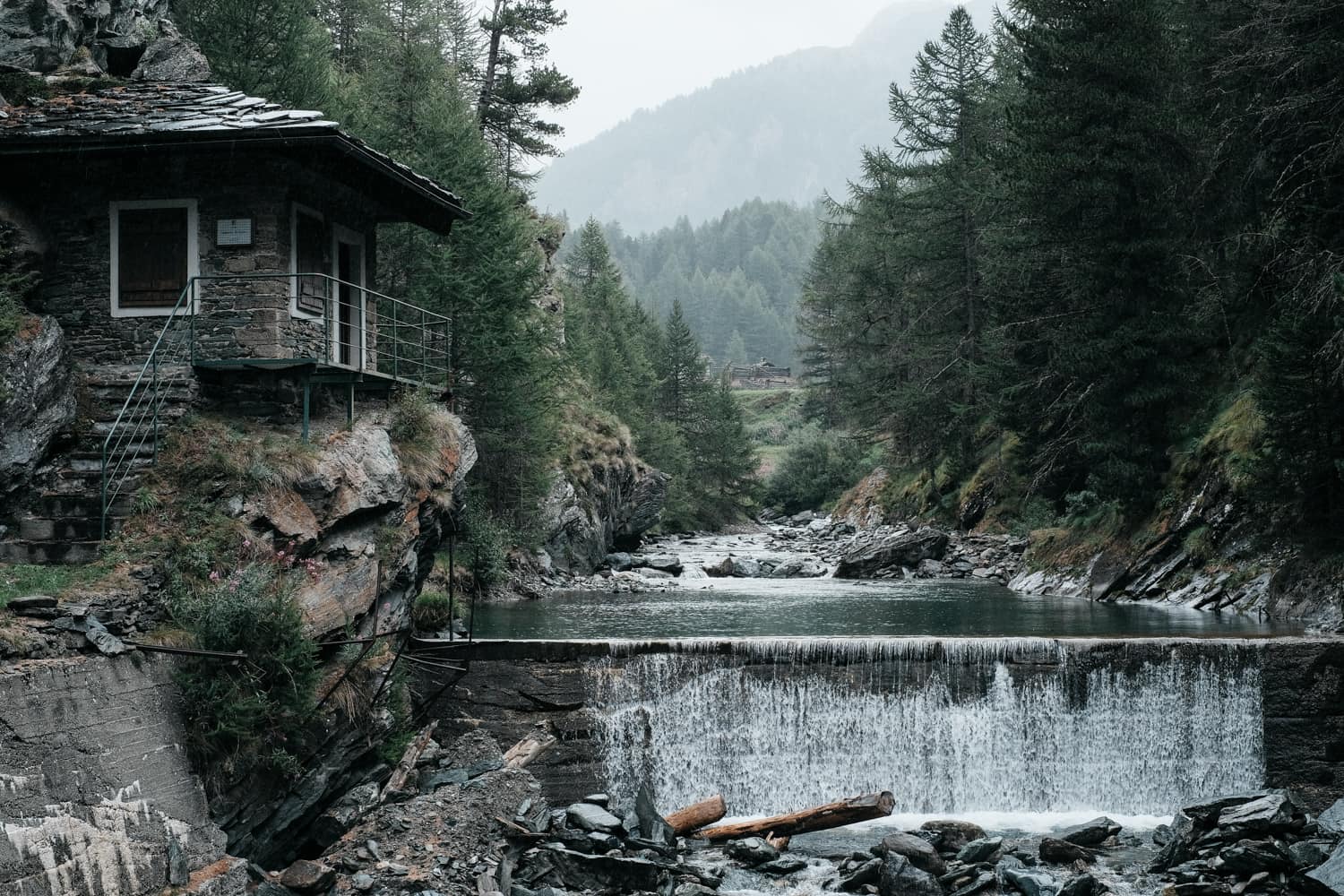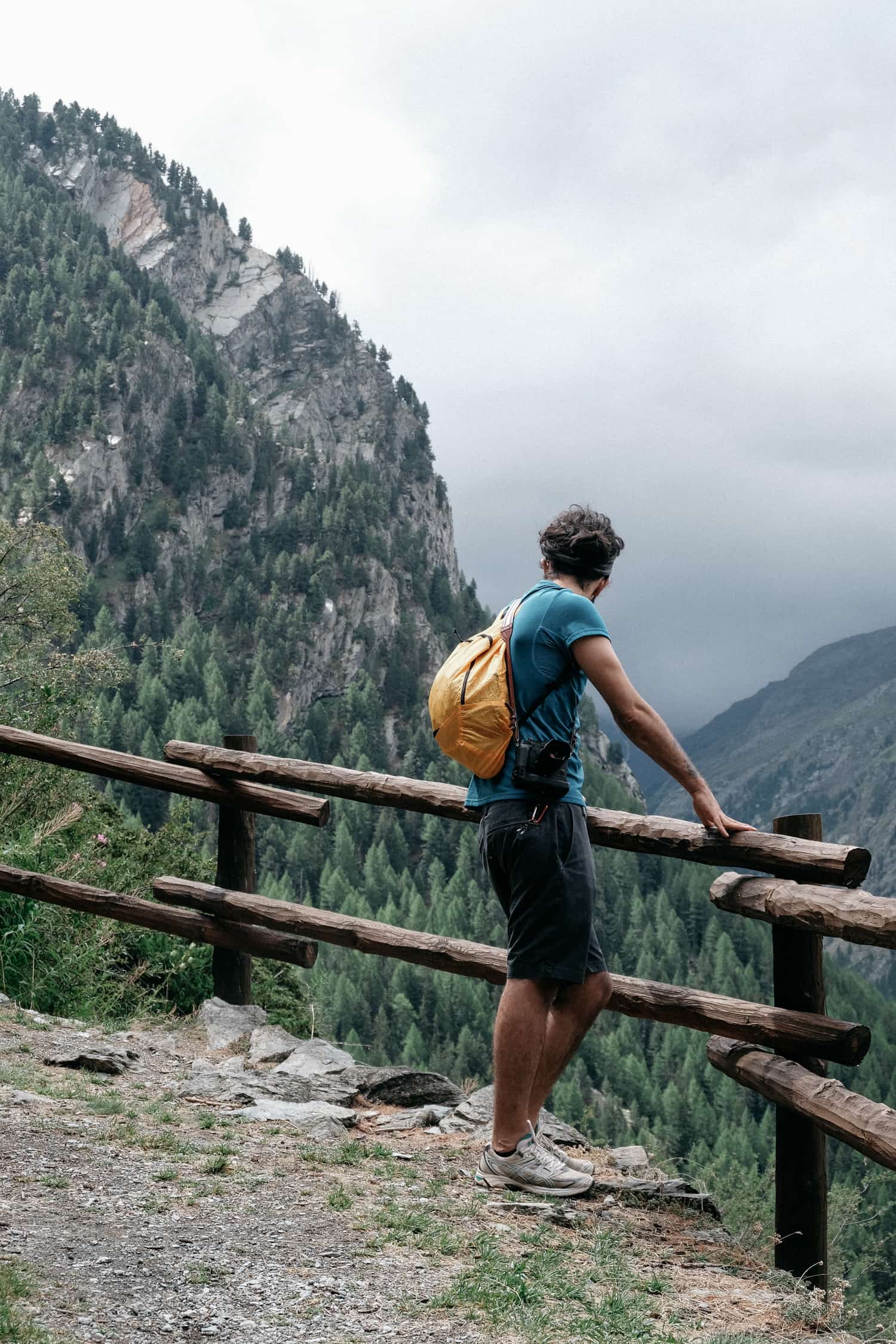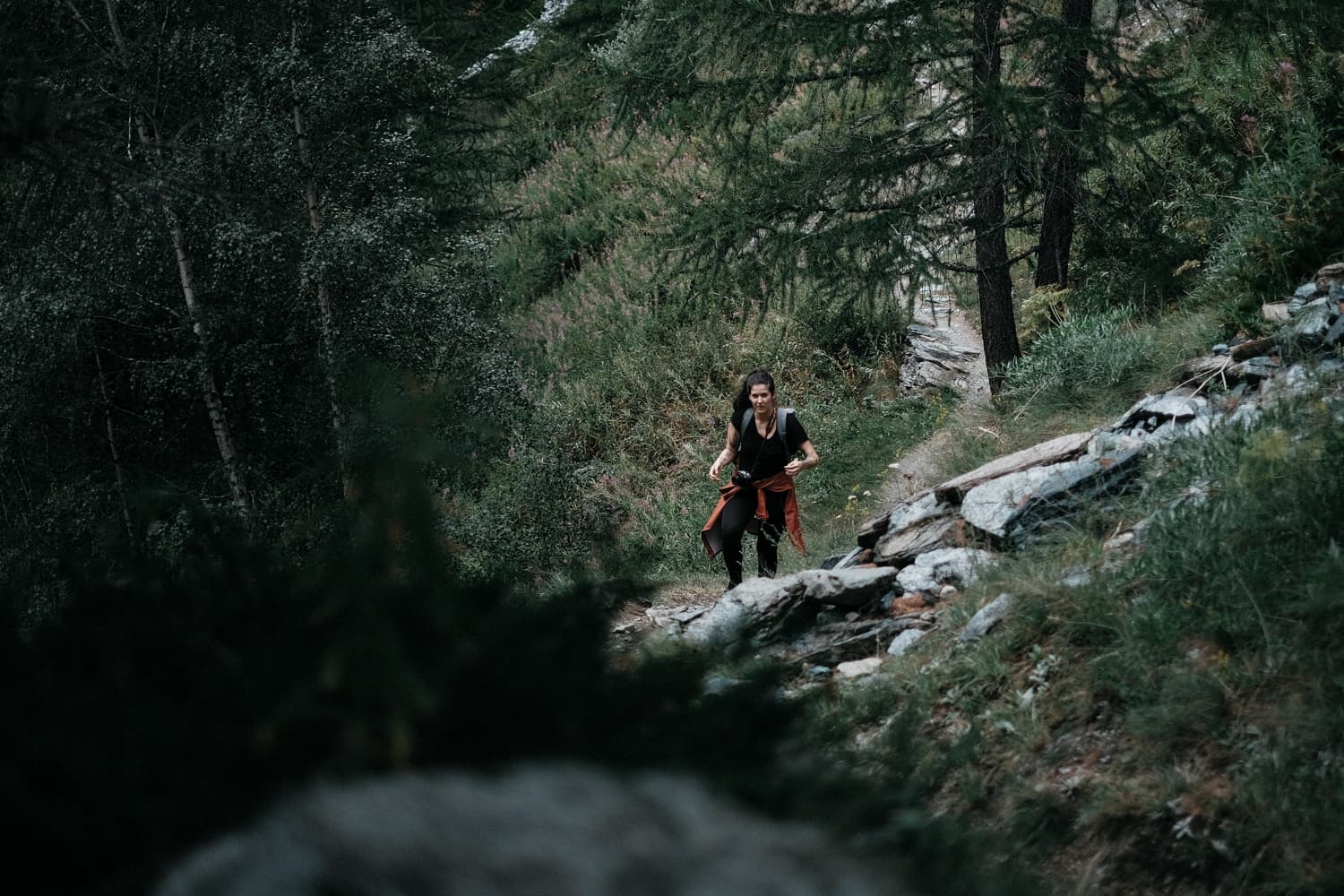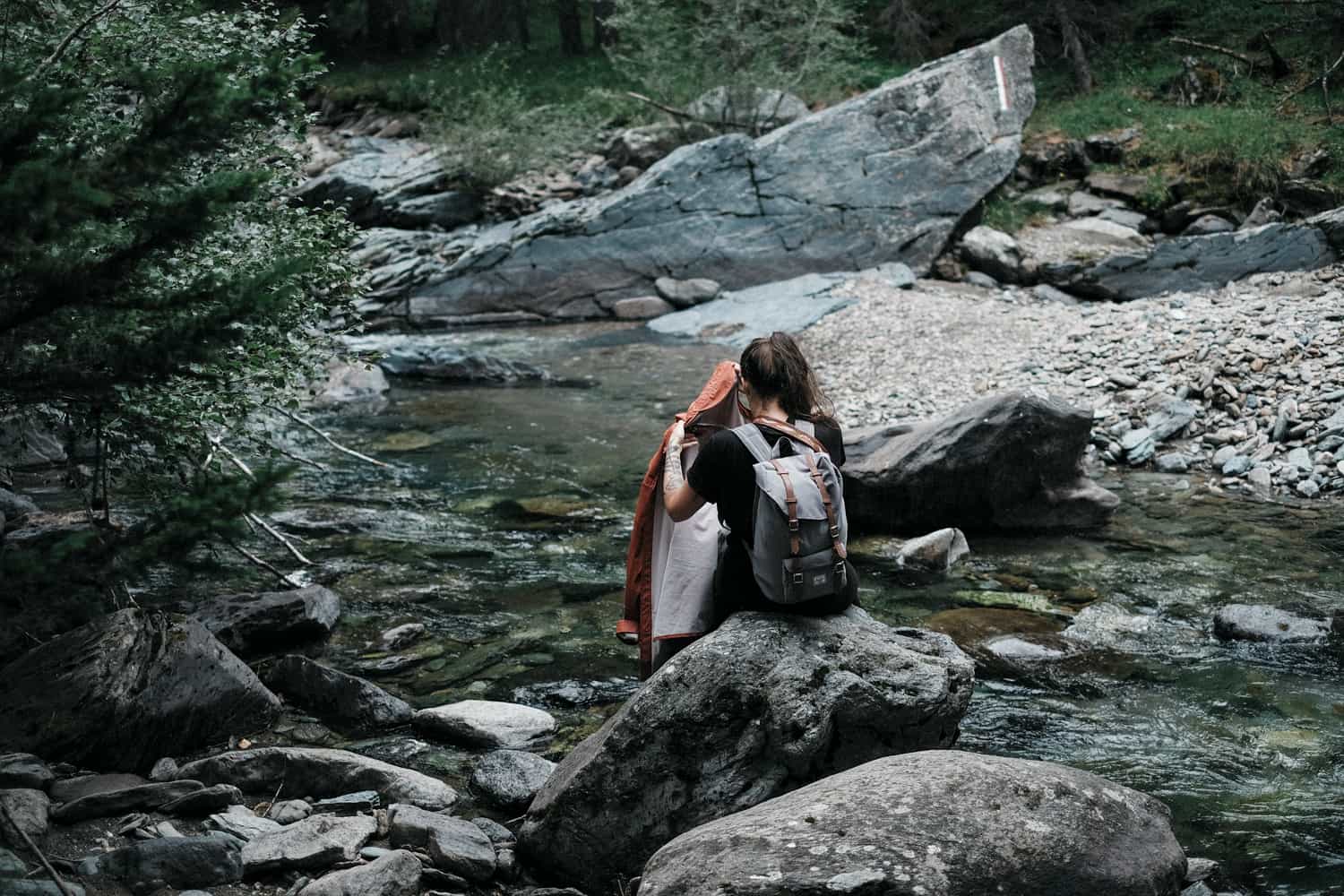 One of our favourite spots during the hike was just right in the beginning, as we were walking through the valley and were climbing up to the mountain, near a stream of water. As we were walking, and the sound of the water was just enticing us to come have a look. So we simply had a little break there for a while. We were completely by ourselves, sat on some rocks and just listened to those soothing sounds.
Just pure bliss.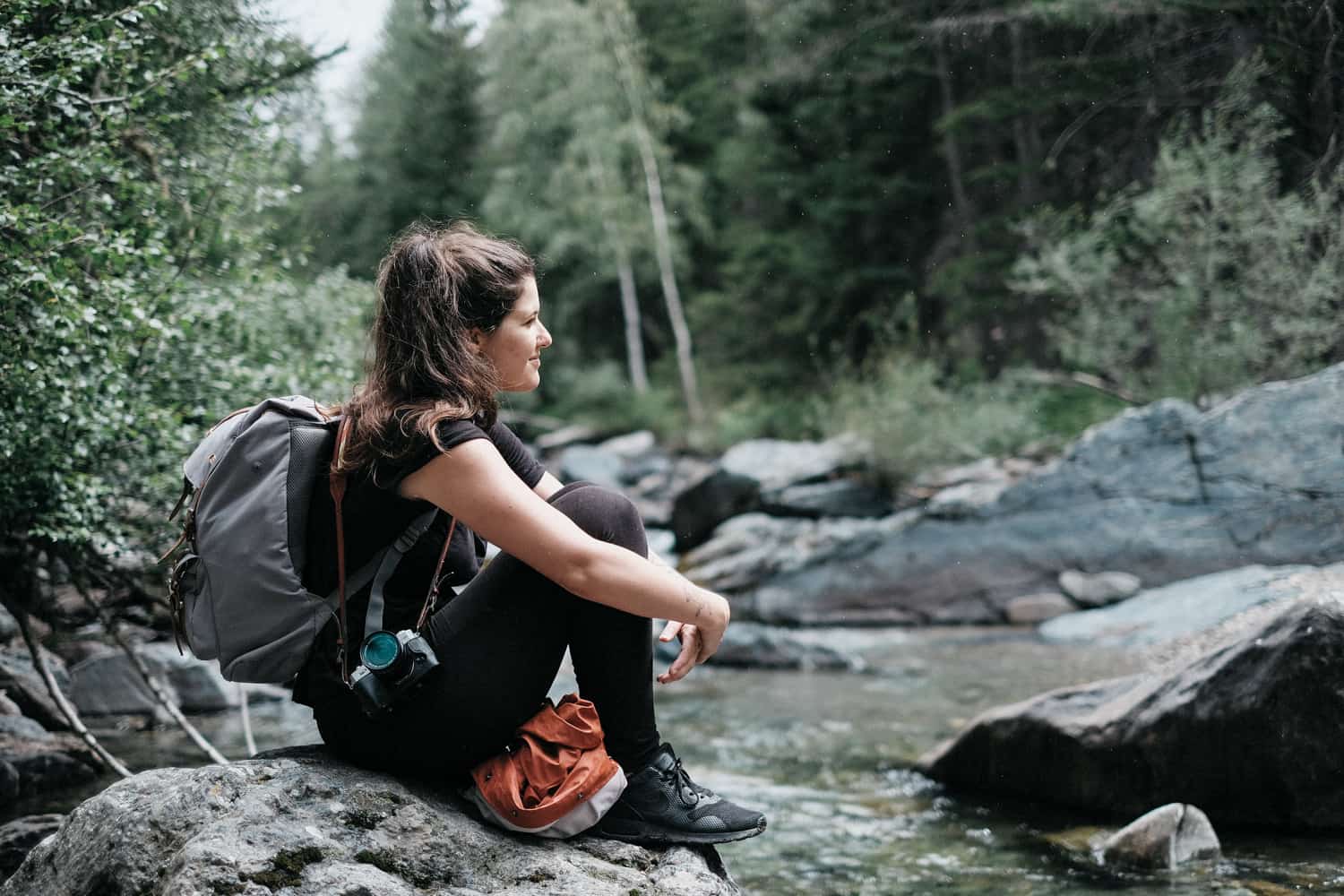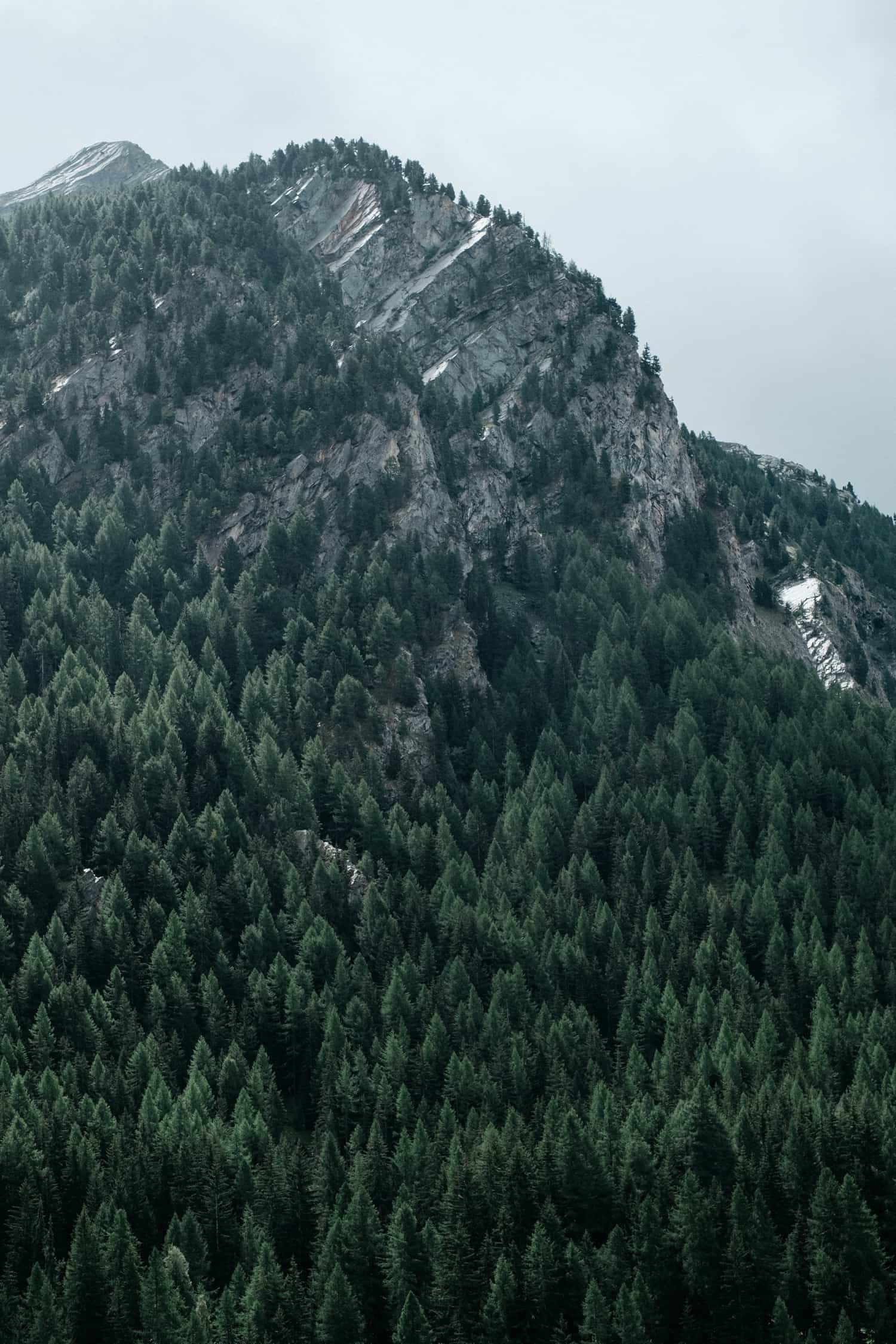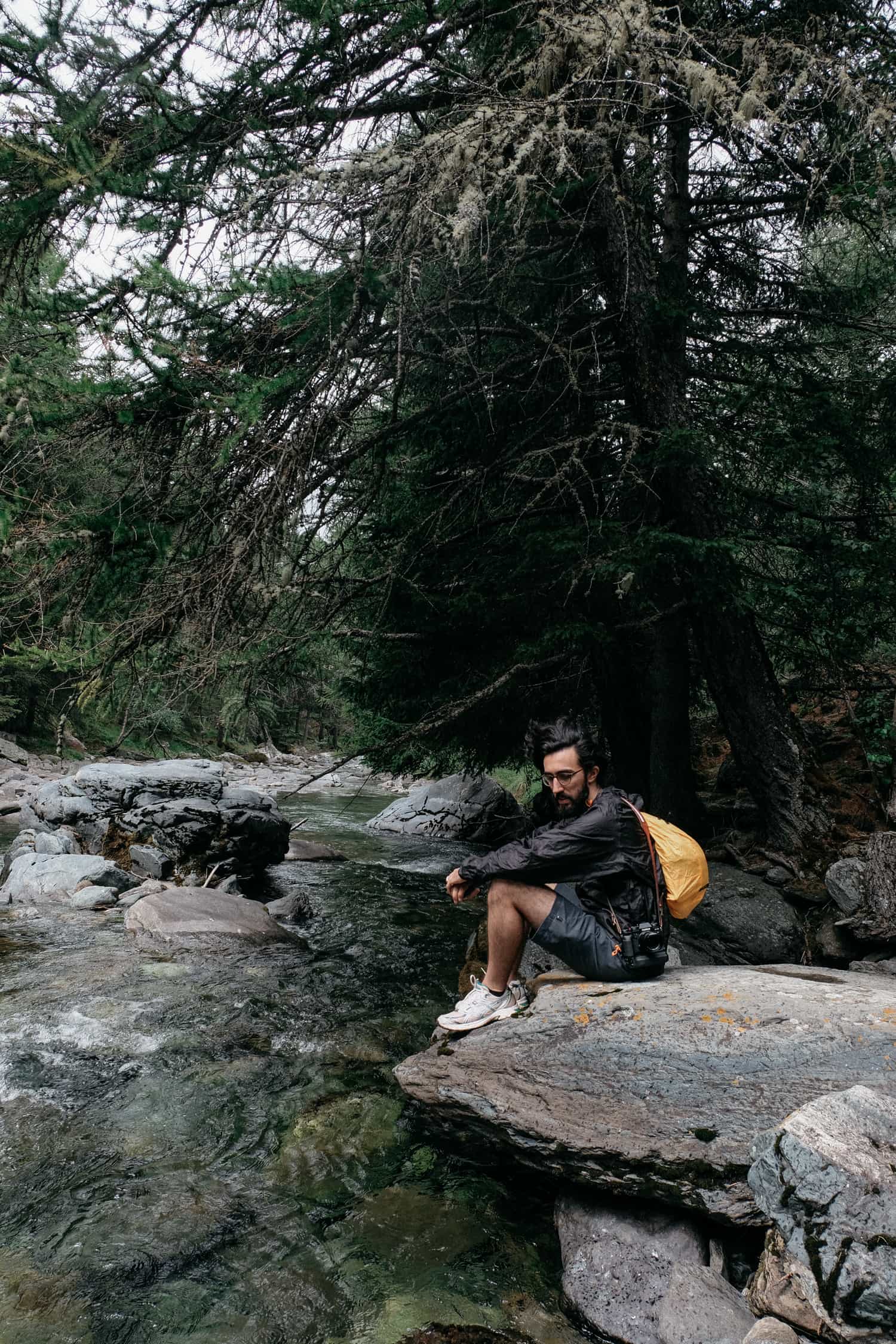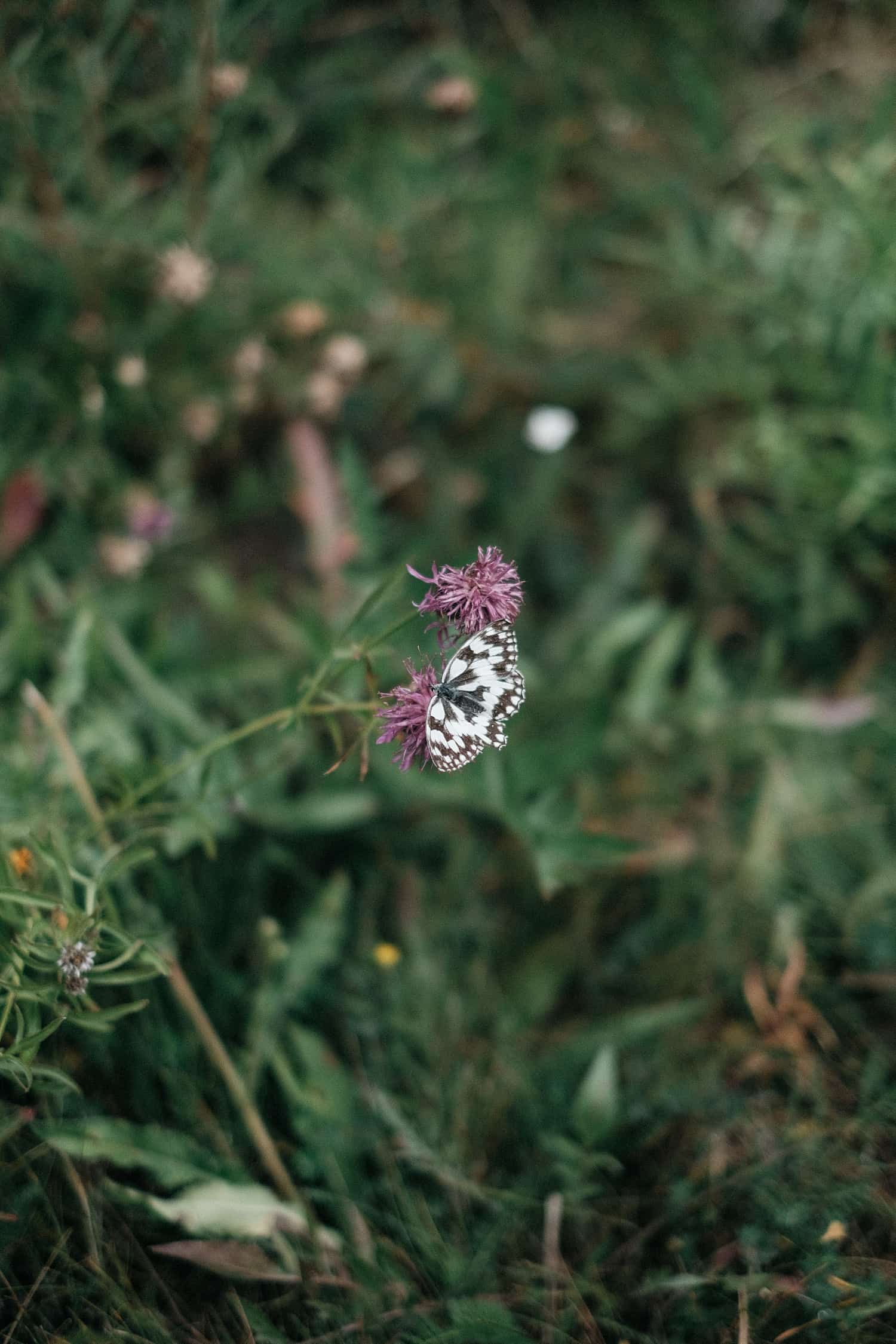 What we brought with us for the hike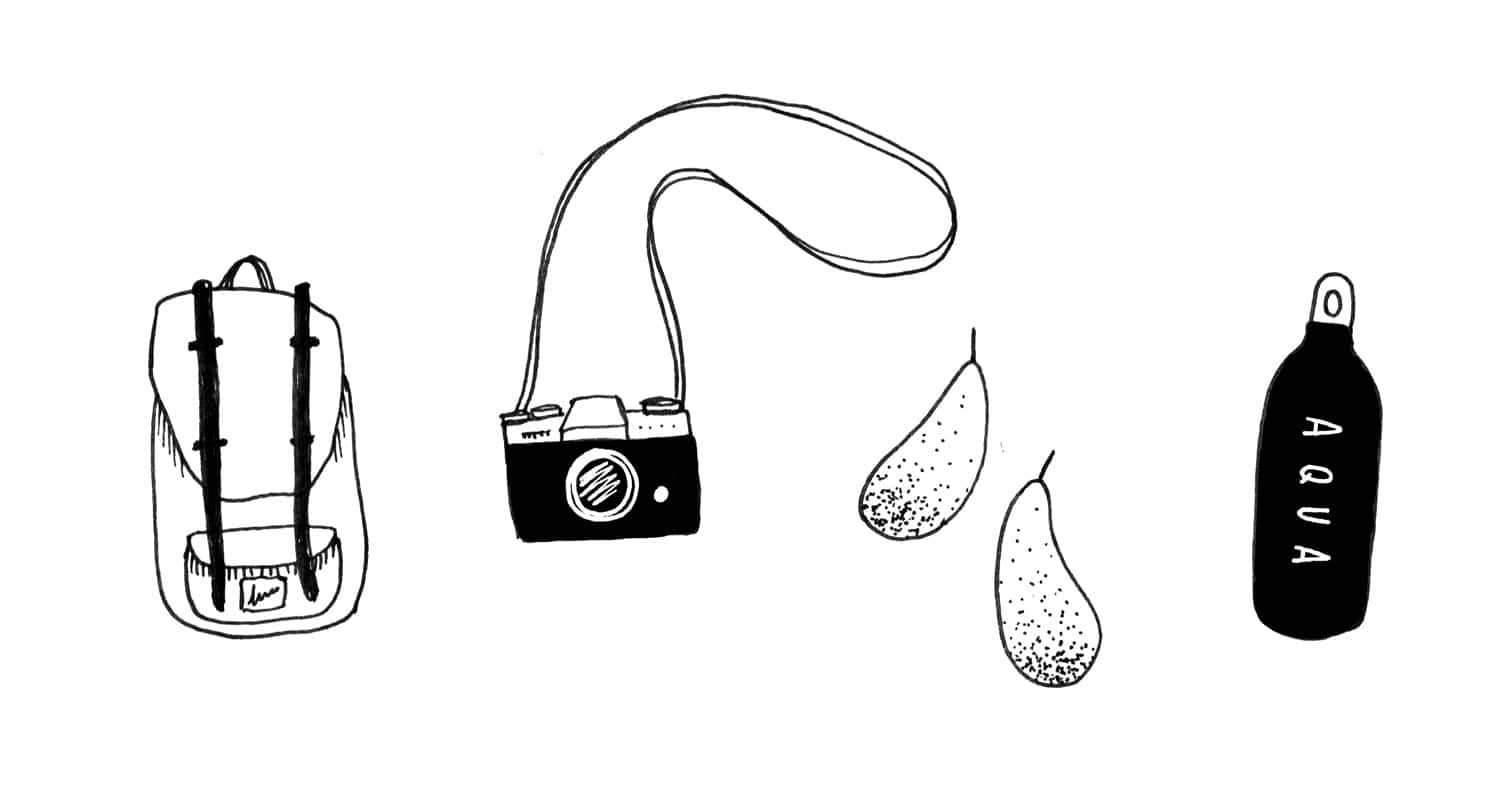 When I come to think about it, we were definitely not "super" well prepared for this long alpine walk, but here are a few of the useful things that we had with us and that I would recommend for anyone to bring along in such an outdoor adventure:
A packed lunch. We had some leftover pasta salad with veggies. It actually tasted even better out there! Carbs are always a good idea when doing this kind of physical activity.
Some snacks. We brought a couple of pears. Should've brought some nuts along too!
Water bottle. We brought our Quechua 1L bottles filled with fresh water from the mountain.
Camera. Of course we had to bring ours. We took so many photos, it was hard not to. We also recorded plenty of footage for an upcoming video which I can't wait to share with you!
Raincoats. Those were definitely necessary! I have my lightweight Rains coat which I use in all circumstances (from the city to the wilderness). And David had this more sporty, foldable Quechua coat.
Backpack. I love my Hershel little America backpack and take it with me wherever I go. It used to be David's. We switch from time to time 😉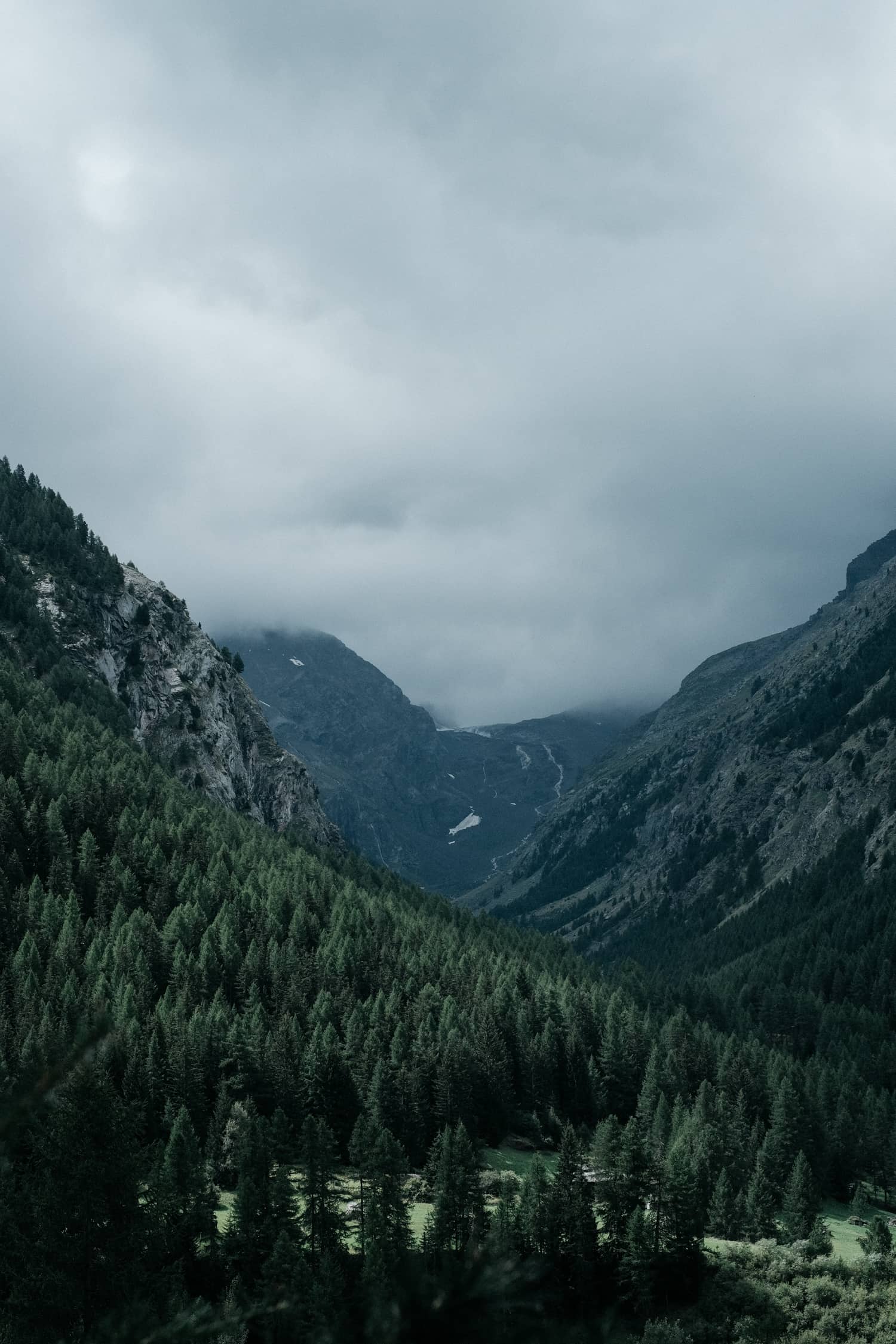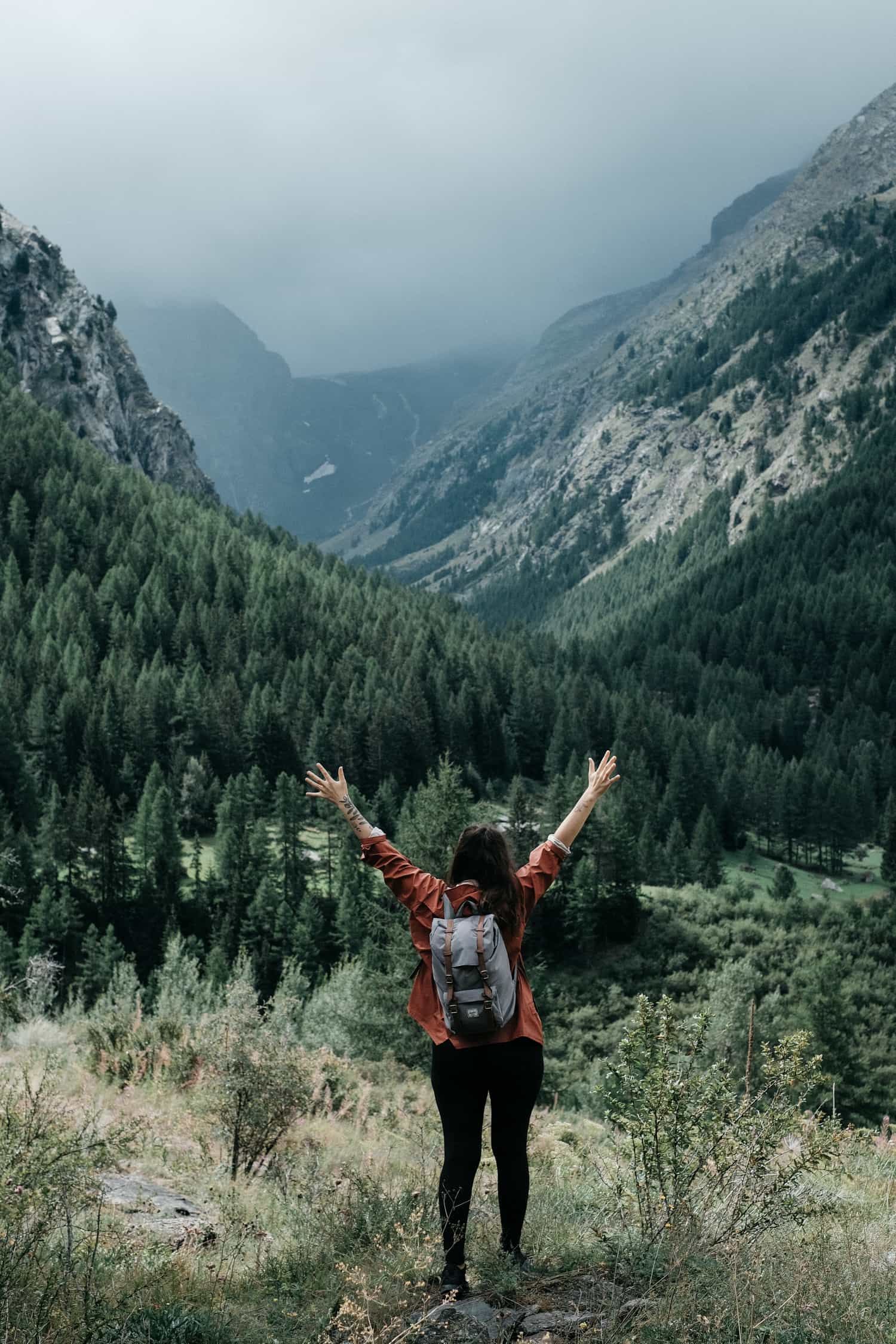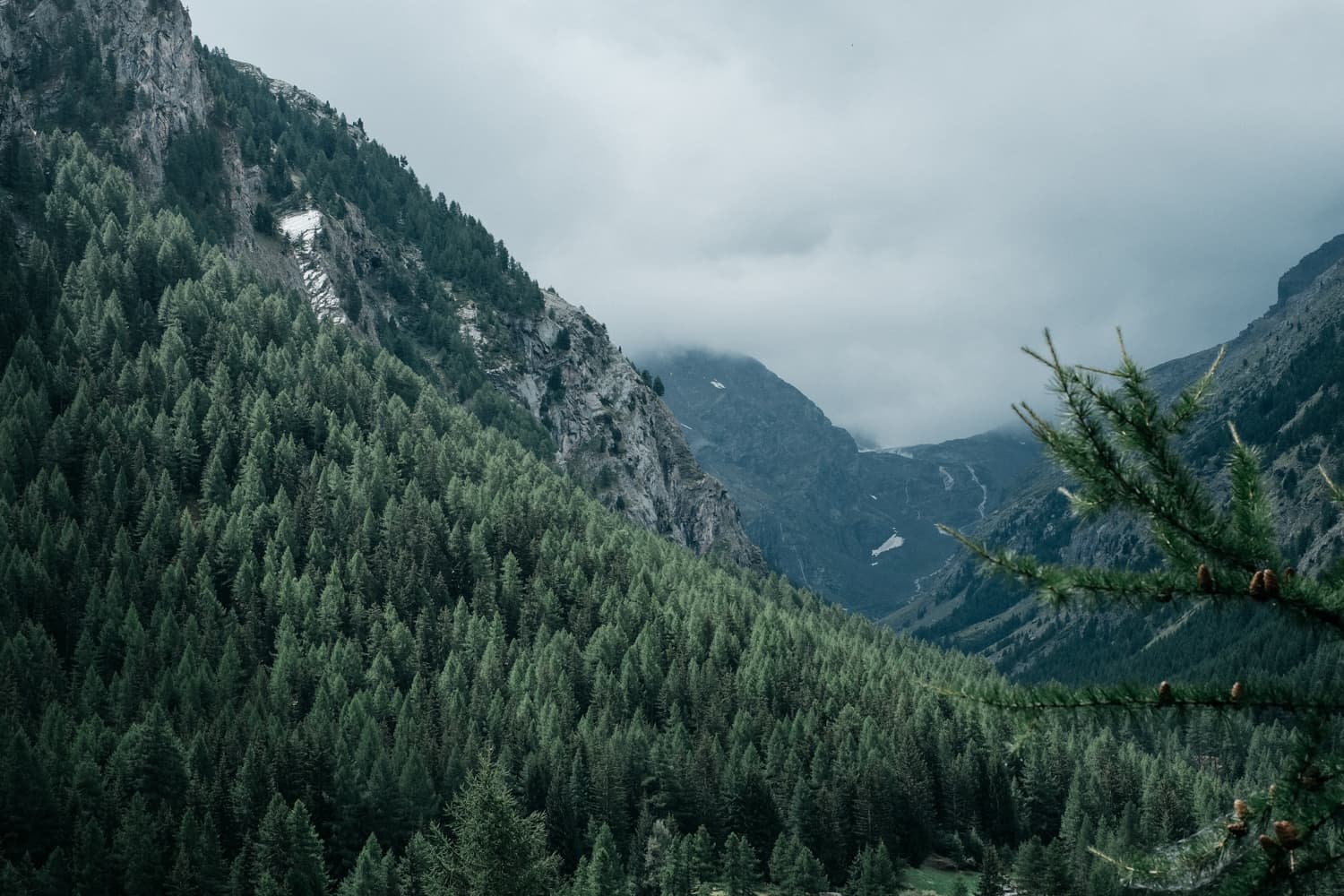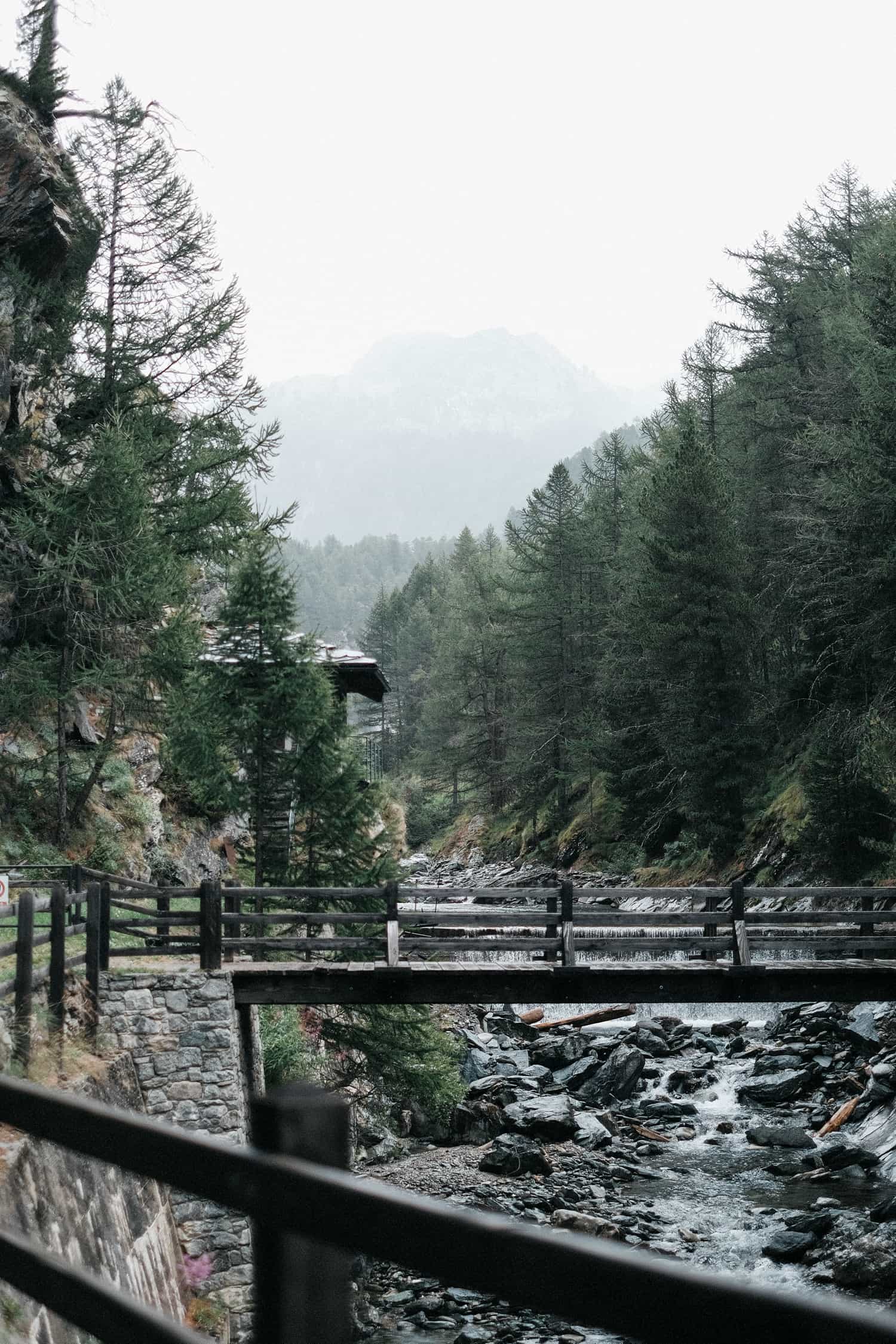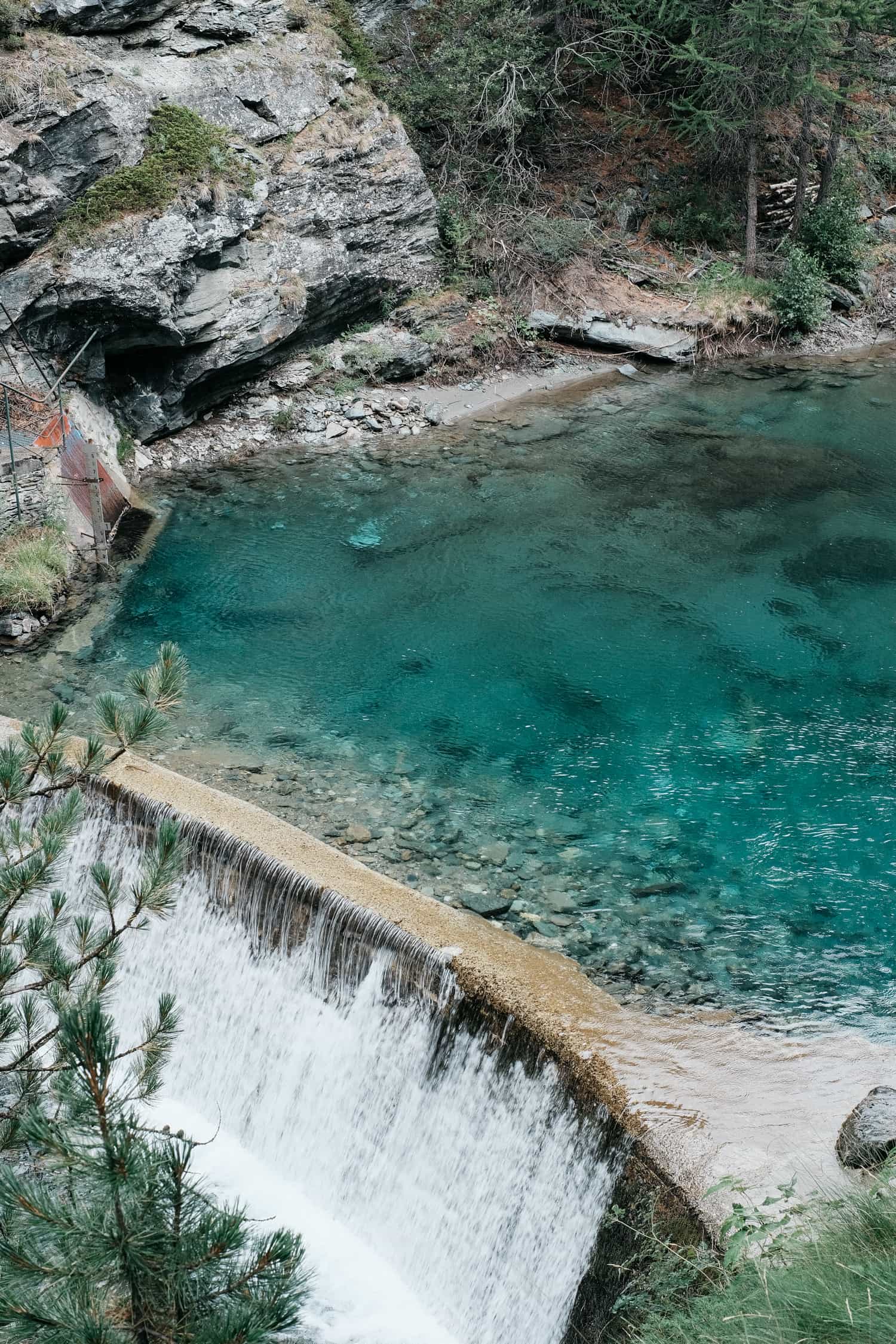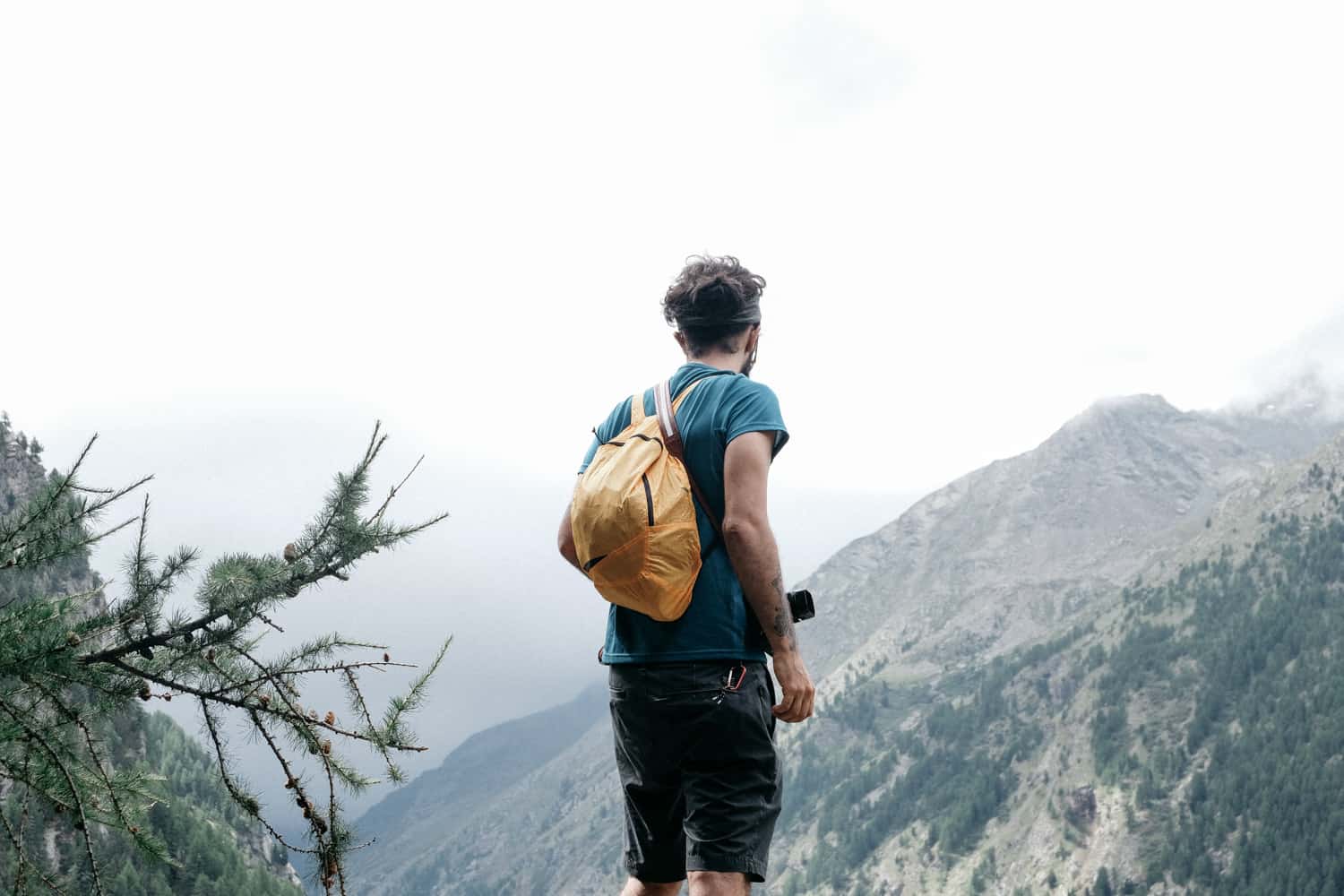 We saw so many beautiful things. Such fascinating sights and flawless colors, like the pristine turquoise blue of the water near a waterfall. The more we walked, the more we felt inspired and re-born over and over again.
However… at a moment, the weather really started to deteriorate. Just like the weather forecast had predicted, yippie – I guess that made us feel pretty damn smart. The sky started accumulating even more clouds, which were seemingly stuck at the mountain summits which we were supposed to climb. And that mist kept coming towards us. And then it started raining, and raining, and raining.
It was physically horrible. But it also made everything look beautifully moody.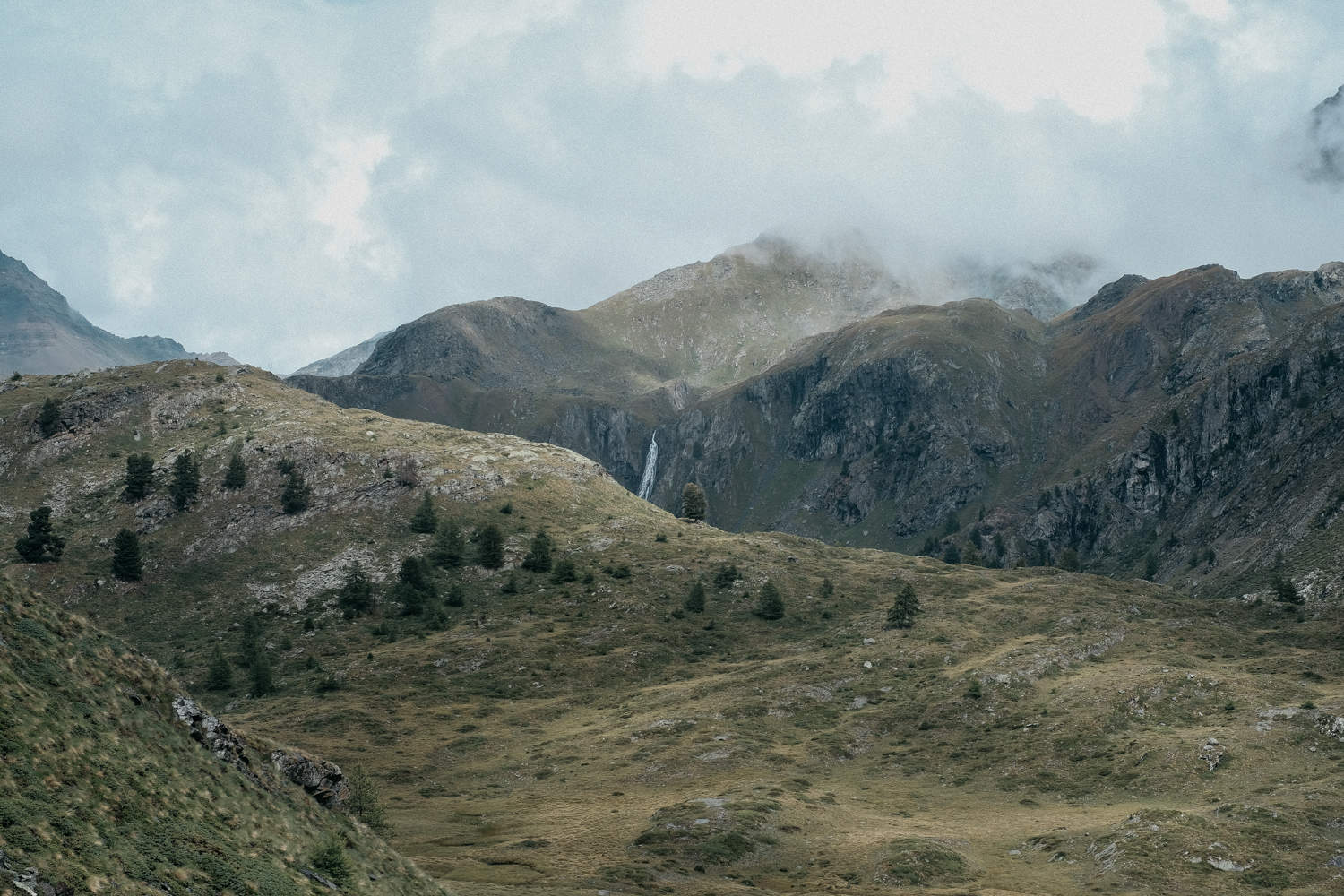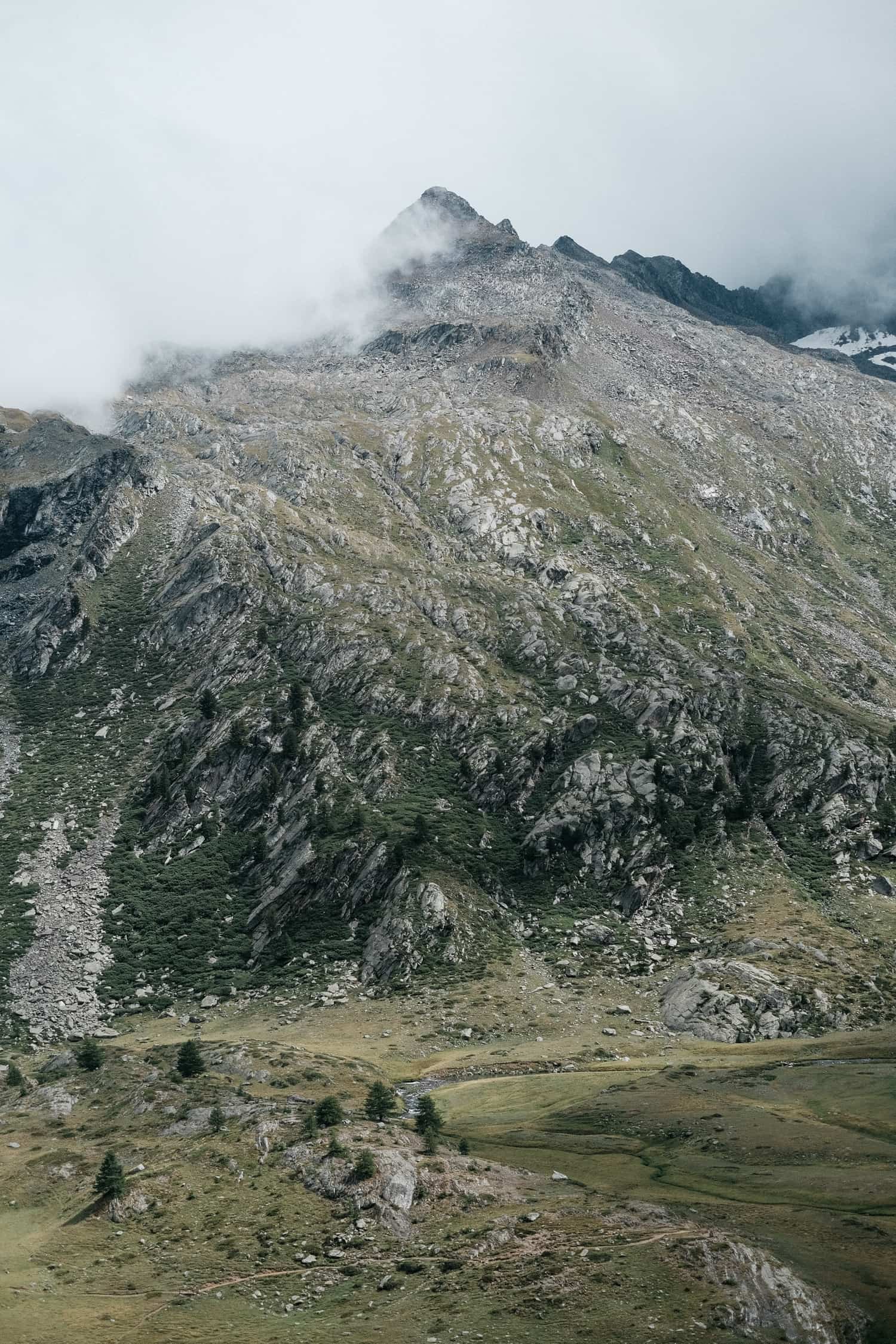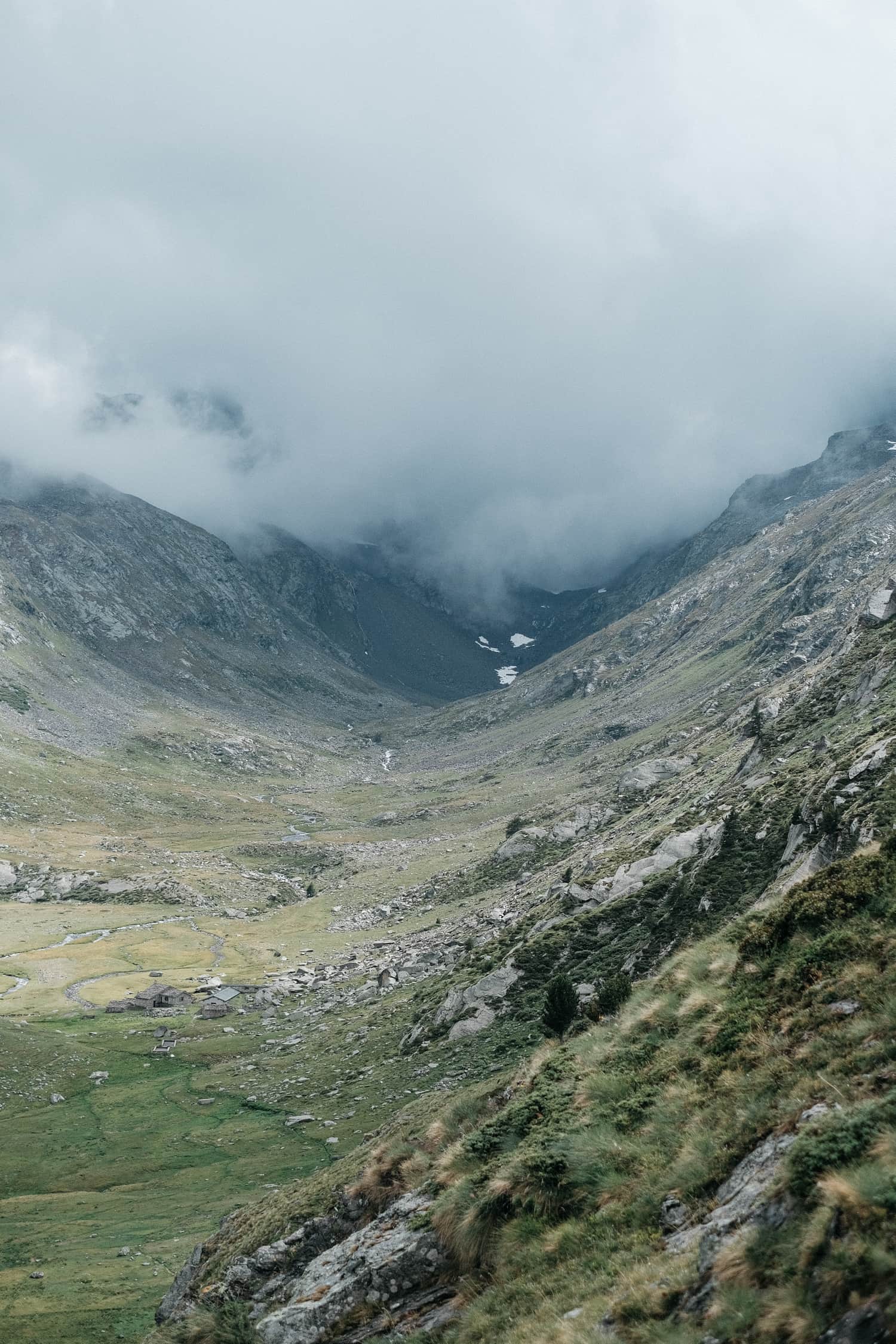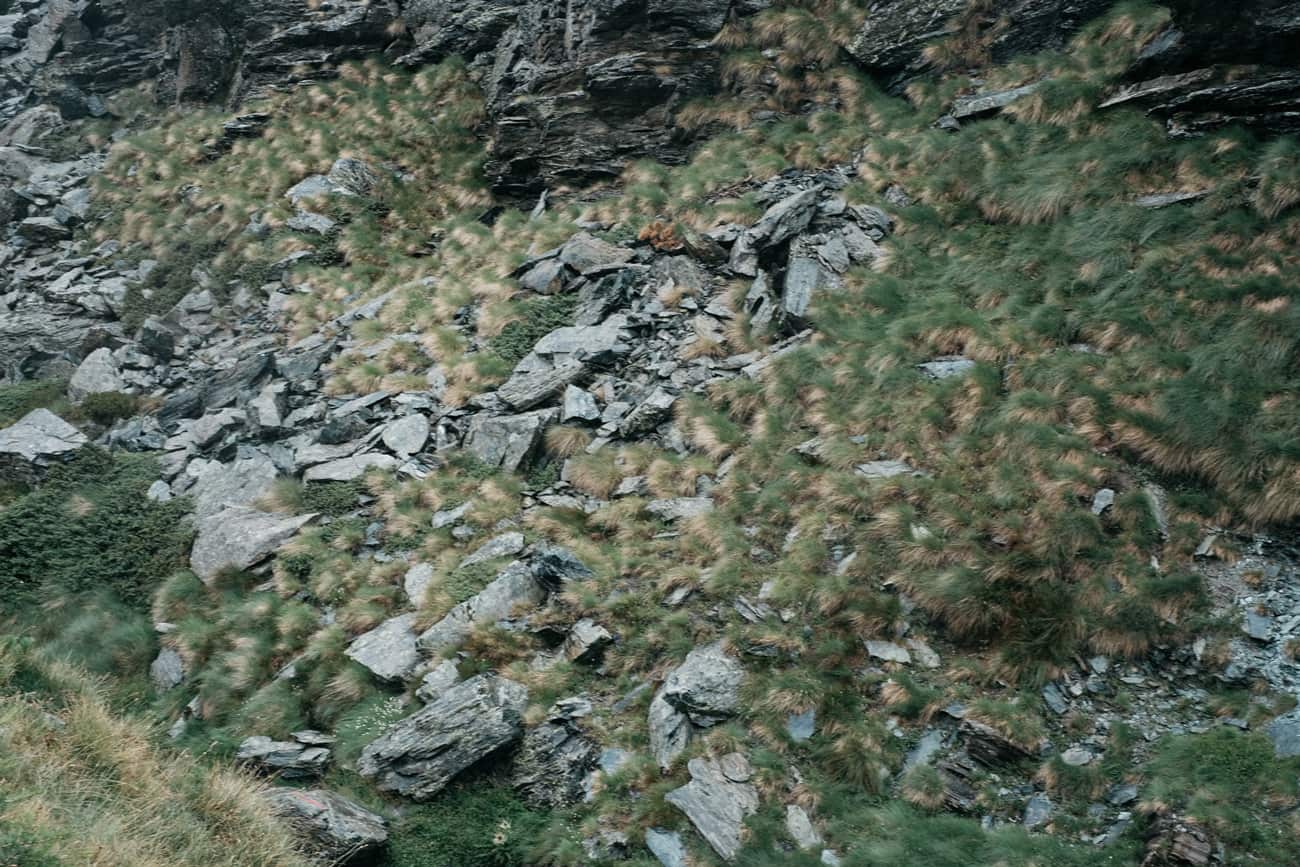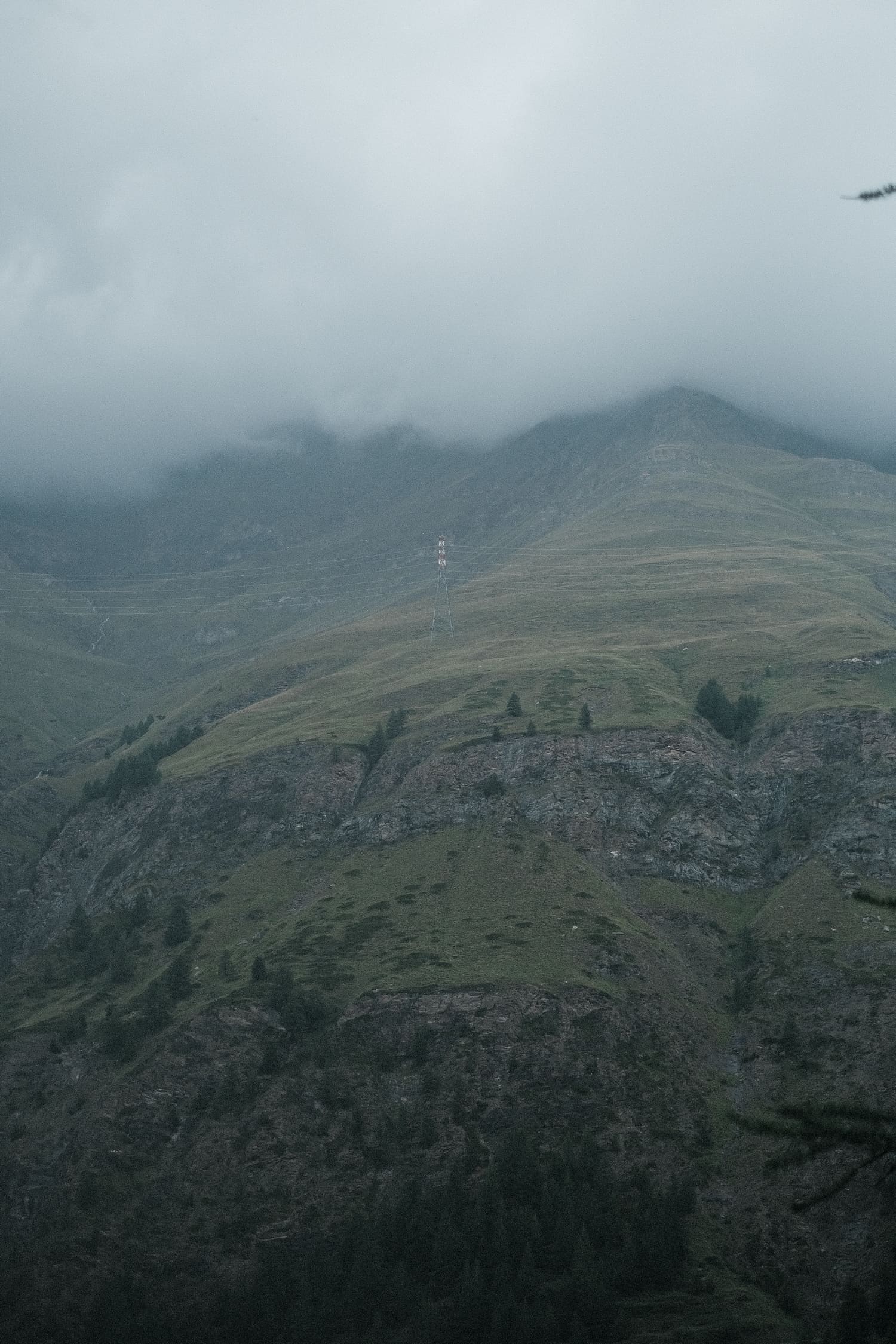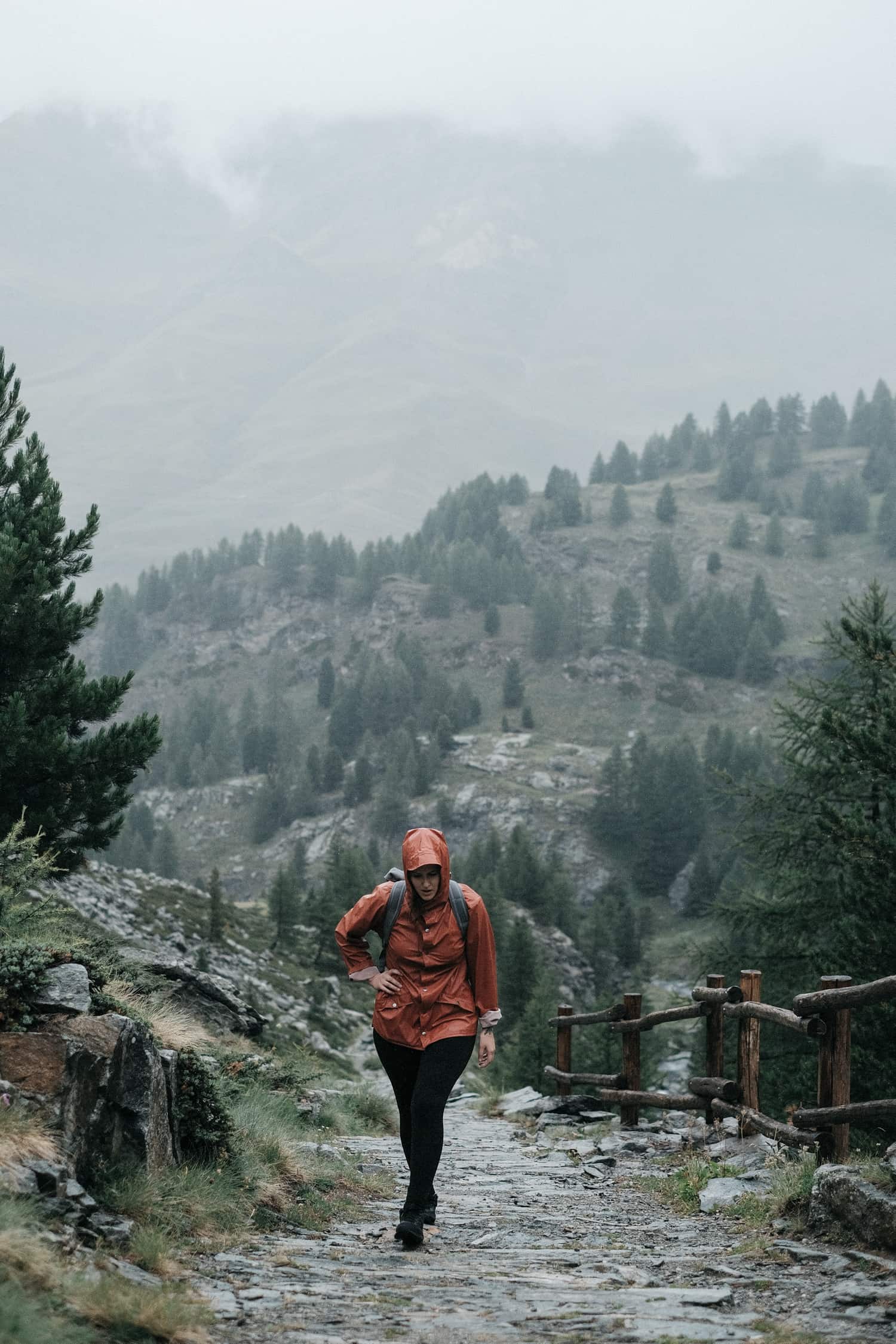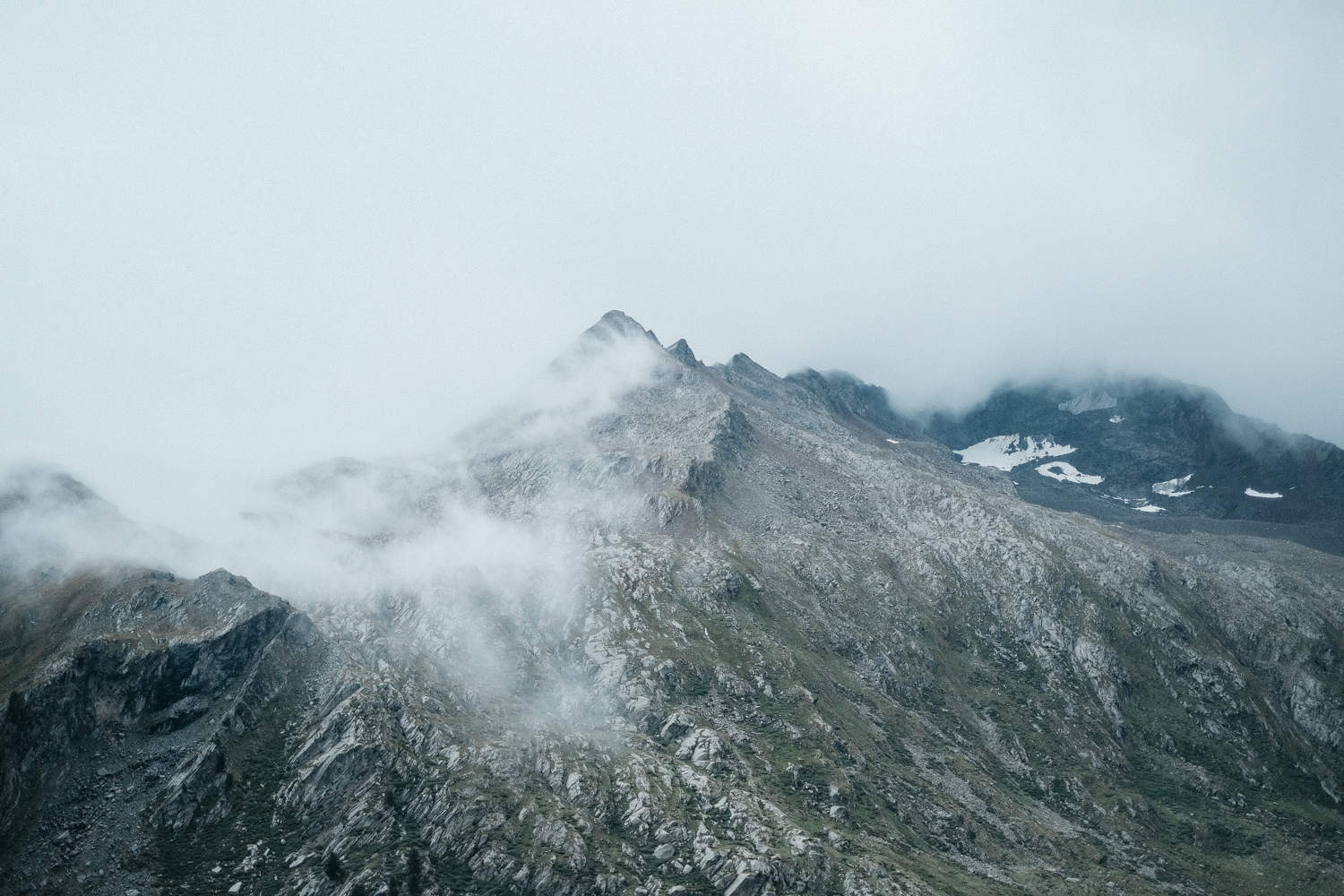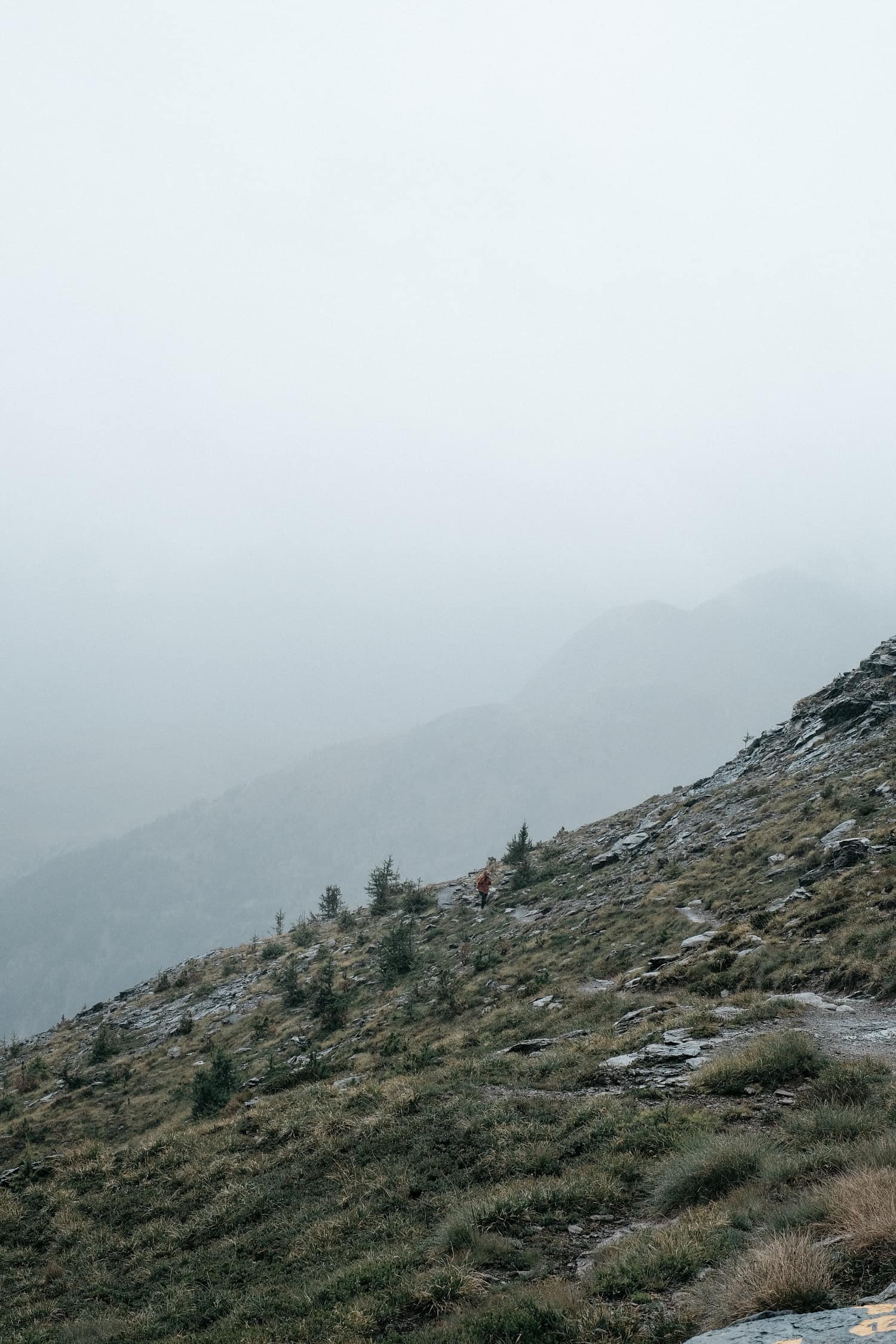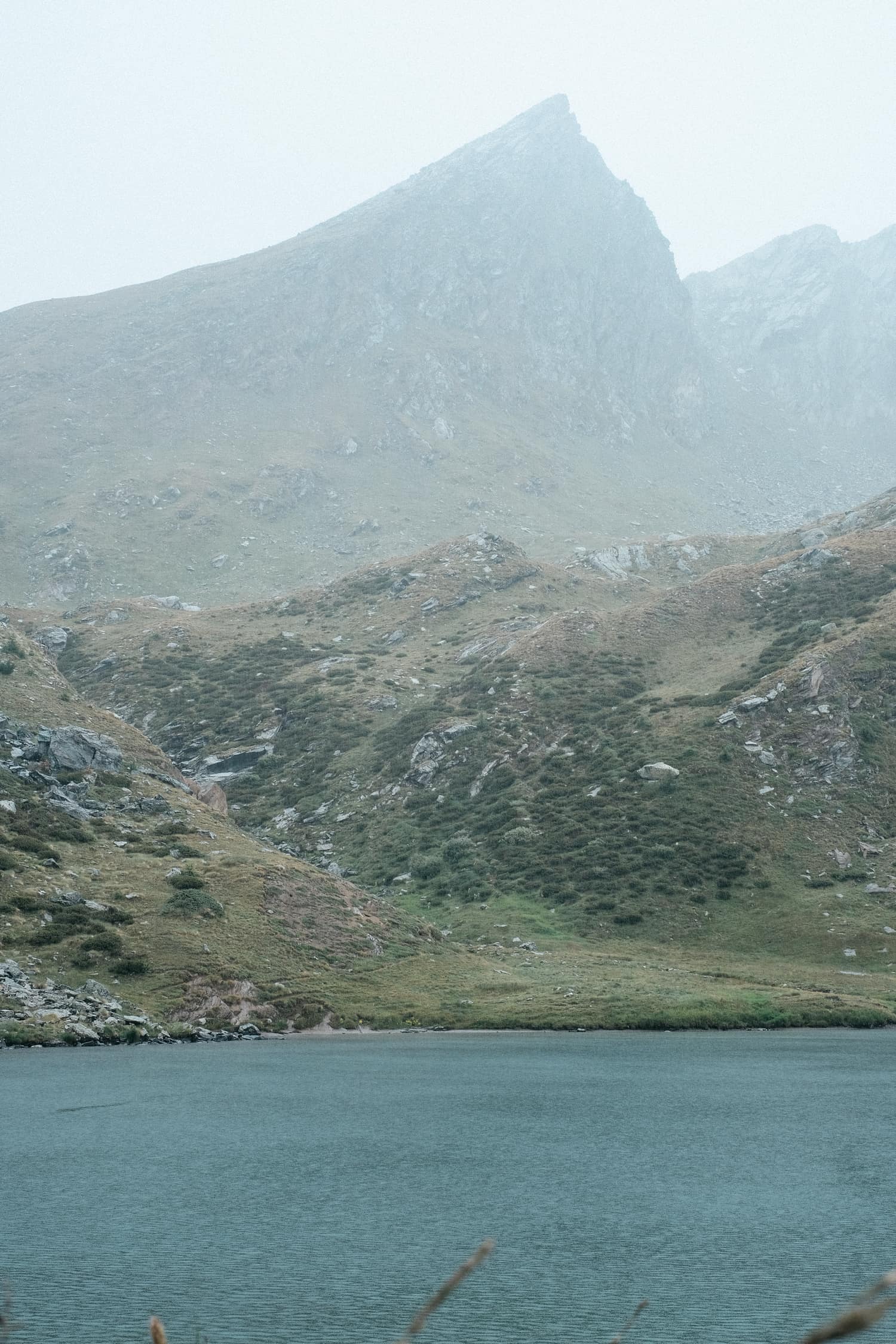 It was at that moment that we realized: damn it, our outfits is NOT on point! Haha.
The comfy leggings and shoes I wore had been, well… comfy so far. But it barely took a few minutes for them to get excruciatingly cold & wet under the pouring rain. Both David and I were soaked to the bone in no time. We kept going, because we had no choice (and because we had a huge adrenalin rush) but gee, I wouldn't wish this harsh cold & wet feeling to my worst enemy. Proper hiking gear that's waterproof and thermal is a must on hikes like this one. So if you happen to know of any cool, stylish brands I can have a look at, please let me know!
The last leg of the hike was… challenging. The rain wouldn't stop, we were walking in puddles of muddy water, thunder started rolling in, and at a moment we even walked right through a dense cloud. It felt like the apocalypse. Especially since it was just the two of us, in the middle of nowhere. But it was absolutely epic. At a moment we reached this incredibly majestic peak and it felt like being "cleansed" of everything. Literally everything.
Nature is bloody powerful.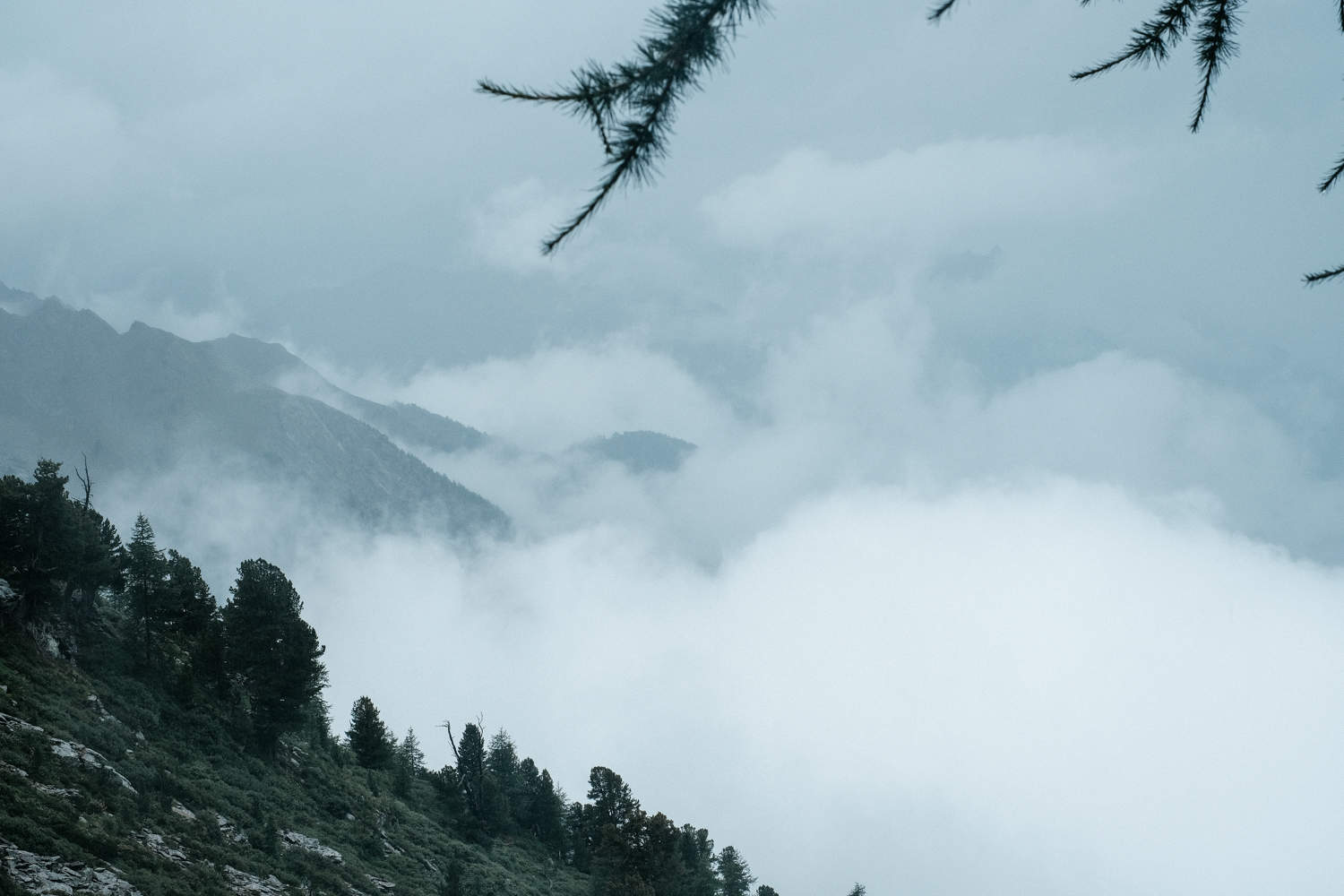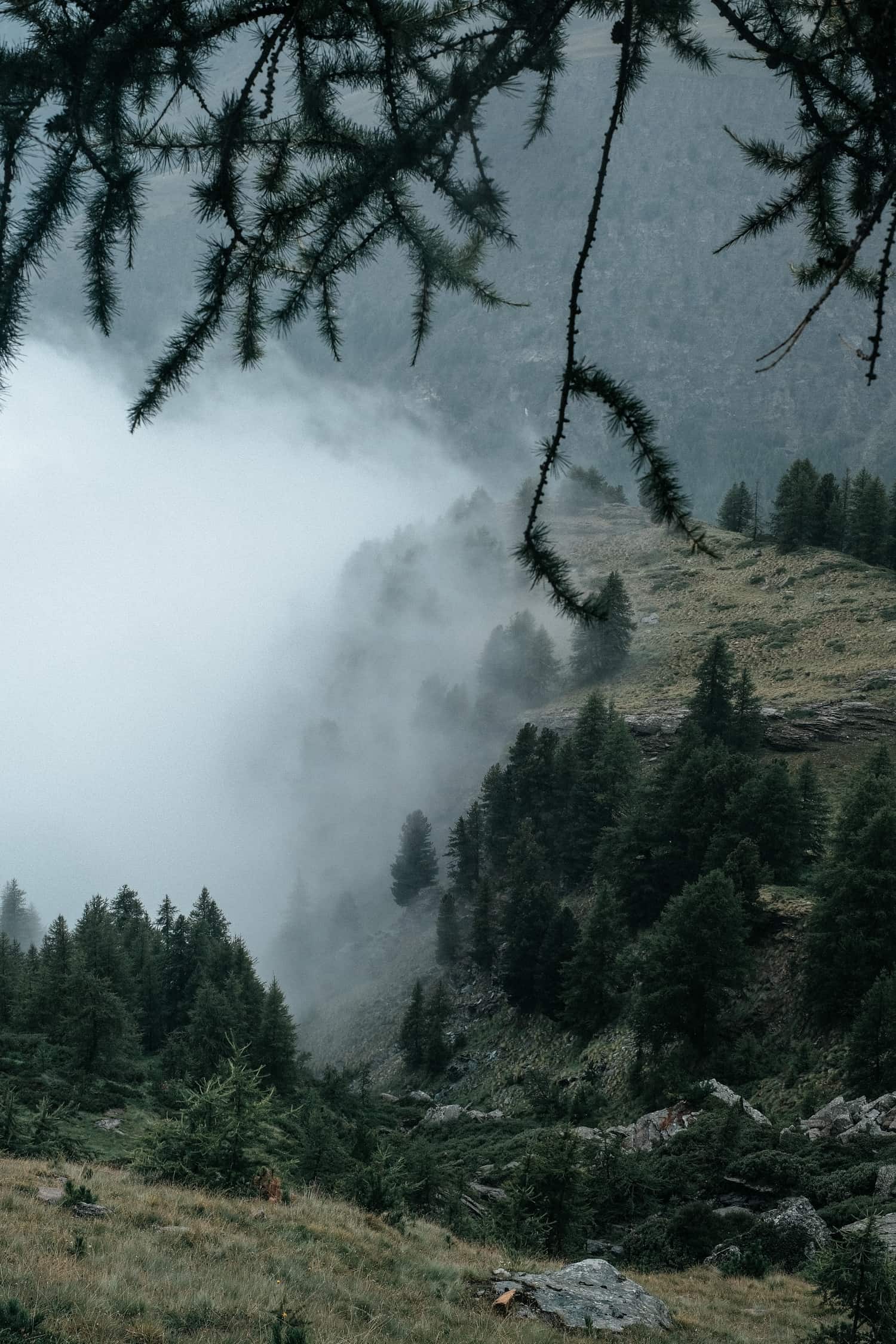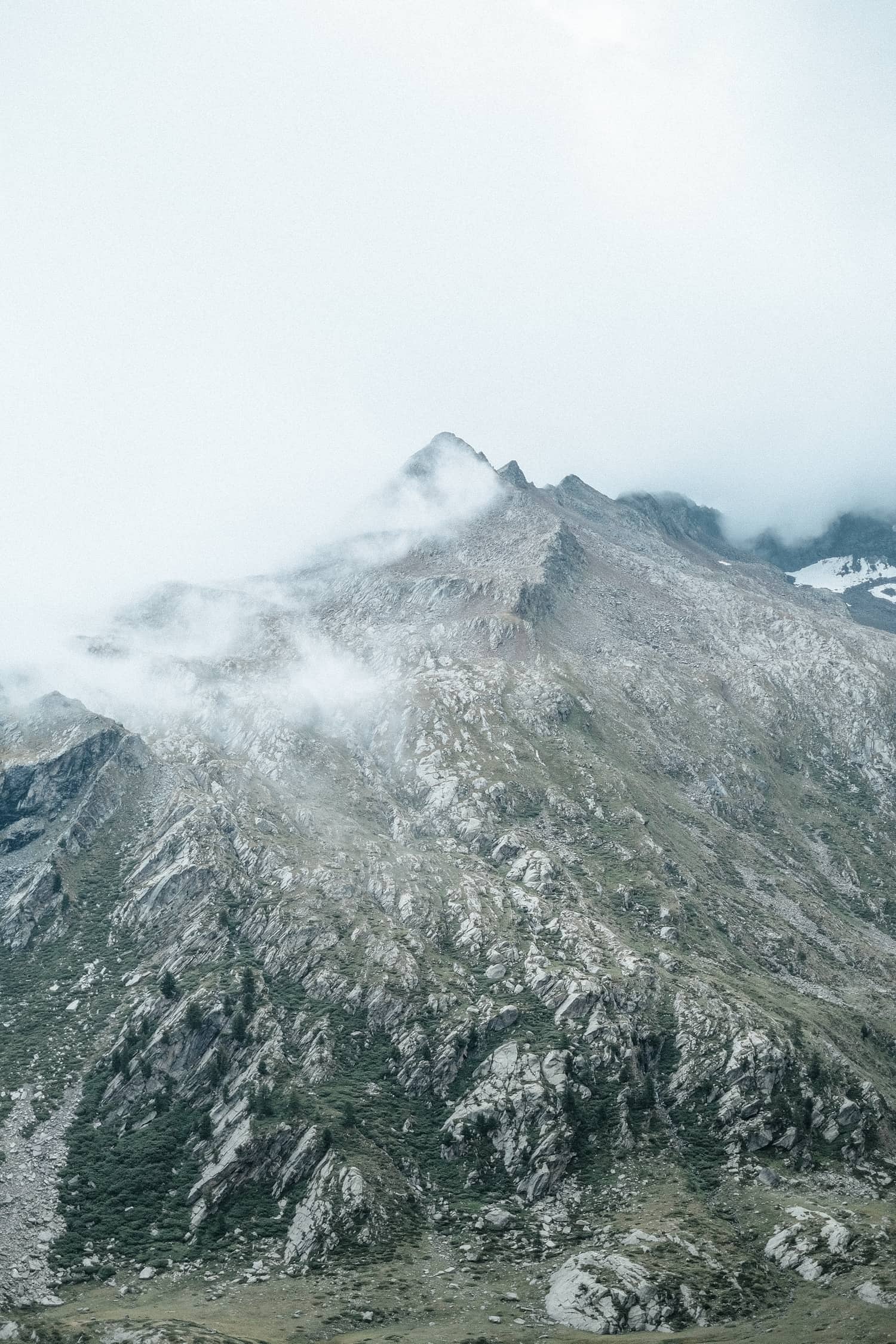 There are these things in life that you might not appreciate in the moment in which they are being lived. But when you reflect back on them, you might realise that despite the challenges or frustrations, those were significant experiences of self-growth, or at least something which you will refer to and keep in your mind forever. This is how we feel about this crazy little outdoor adventure.
That was such a great way to honour our current roadtrip itself, as well as our latest lifestyle decisions and mindset of "letting go". Walking in nature always feels like a sacred, mind-exploring pilgrimage. I only wish to live more of these experiences in the future. In fact, I think I'd love to come back here and explore this national park a little further. It really is a "Gran Paradiso", even in the rain!
Next week, I will be posting about our adventures in Northern Greece. Stay tuned 🙂
Illustrations & Photography by KINLAKE
---