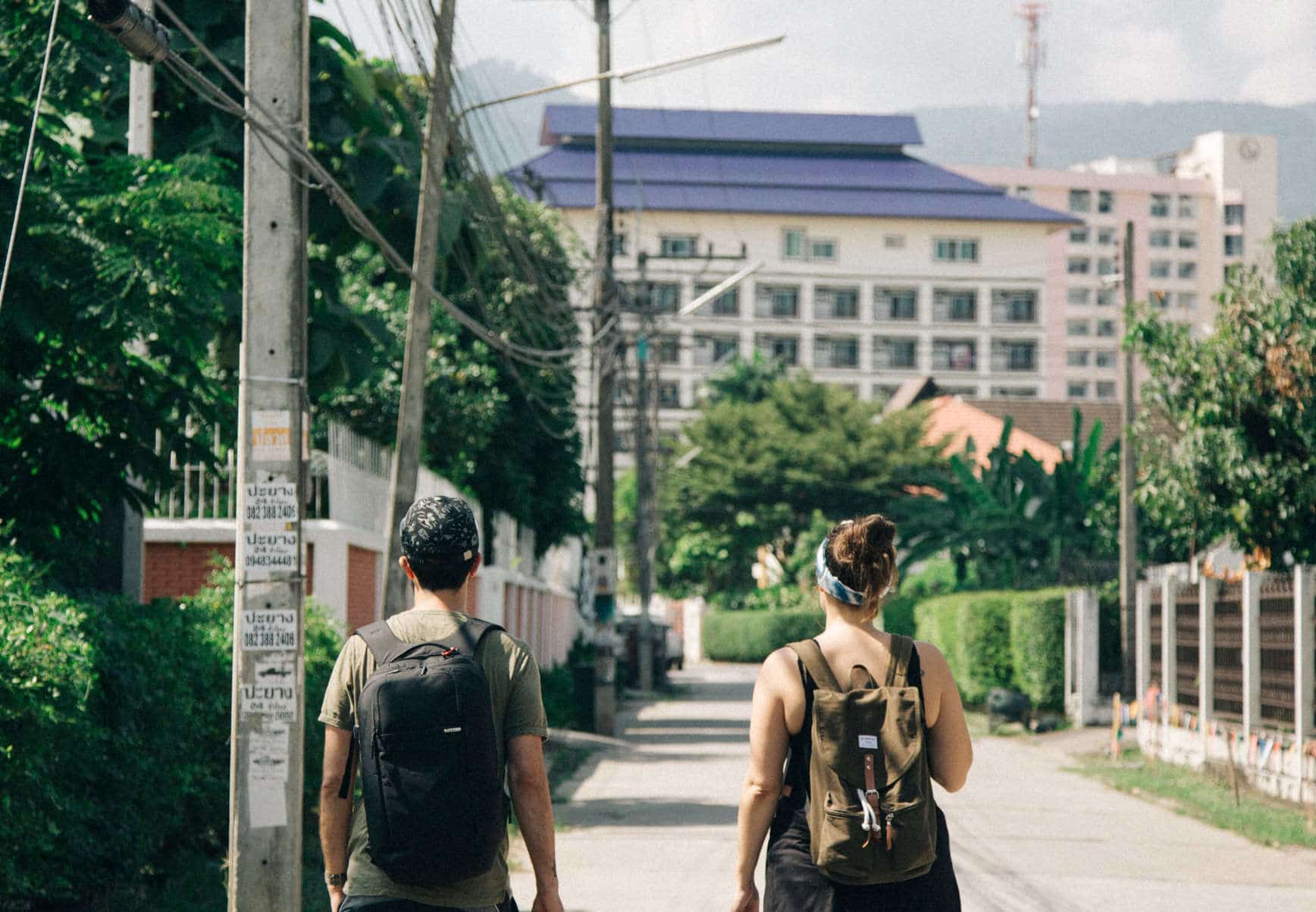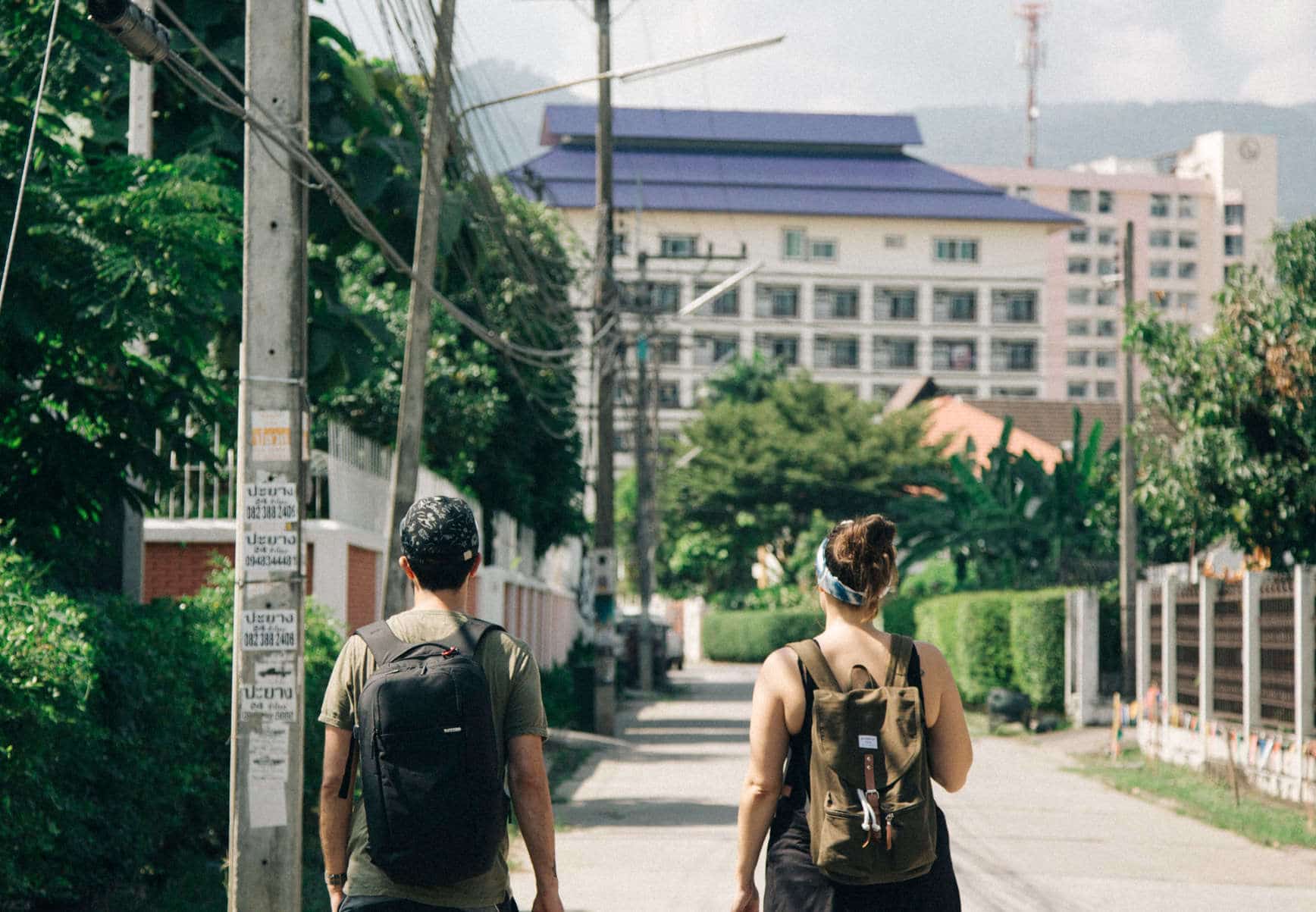 Hello from Chiang Mai! It's been about 3 weeks since we've been here, and I thought it was about time to share some more impressions about it, as it's been so inspiring and so different from everything we've been experiencing in these past months.
Being here has also been quite a big deal for us as it has officially marked the start of an even more advanced nomadic lifestyle we've been trying to live while running our creative business independently of location. Initially, our nomadic adventures would only take us around Europe, doing small work-cations at a time, as we'd still be holding on to our possessions as well as many other physical and emotional things that would keep us coming back home. Progressively, we simplified life and removed all those obstacles. We decided to buy a one-way flight to come here, and we were lucky enough to find a cheap ticket!
Why Chiang Mai? What's so special about it? Well, so many things. It's a small charming city near the mountains of Northern Thailand. It's filled with thai culture and history, but it's also completely up to date with modern commodities and cool activities. The food and the cost of living is lovely. And, it's apparently often rated as one of the top places for digital nomads, which is definitely pretty cool for us.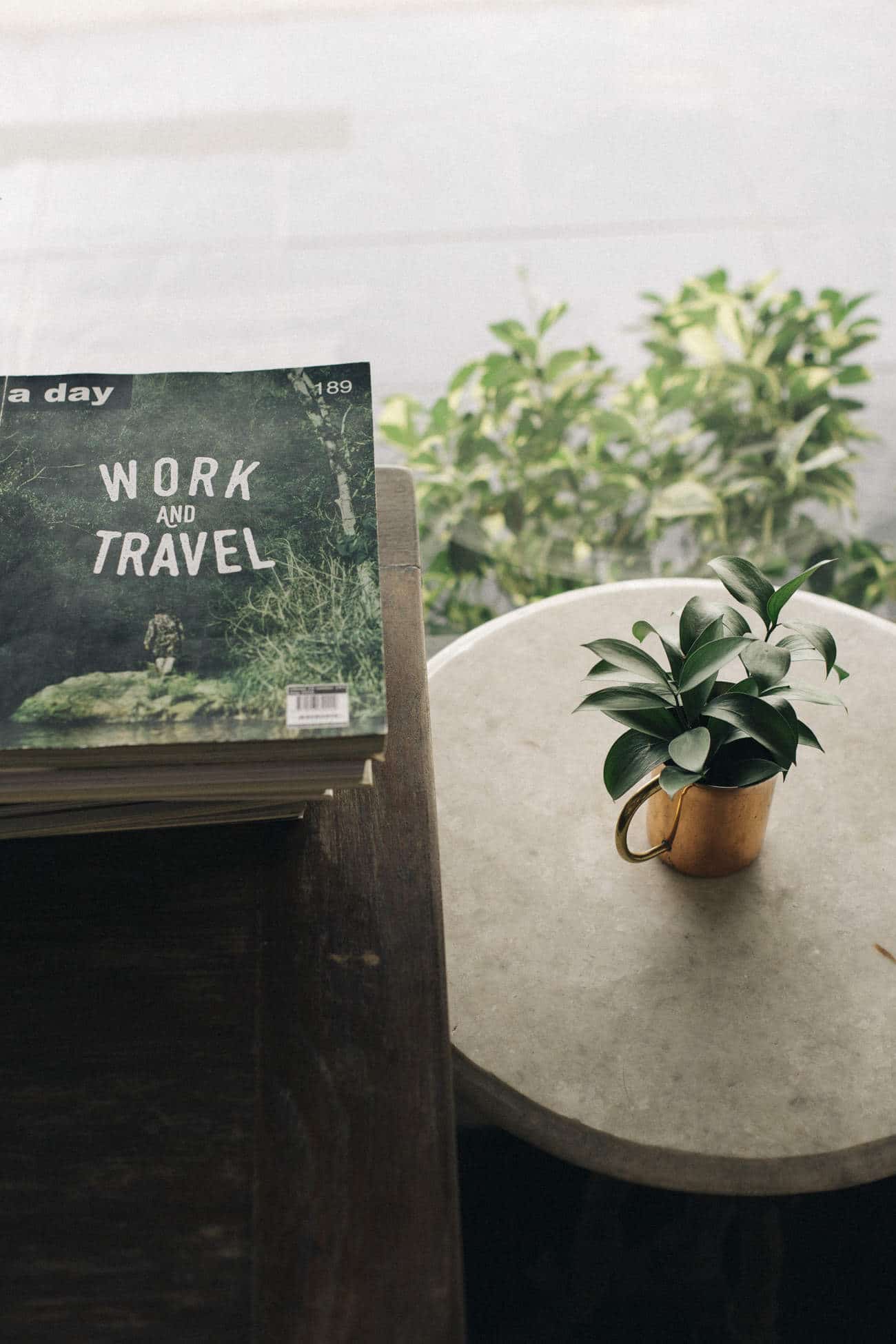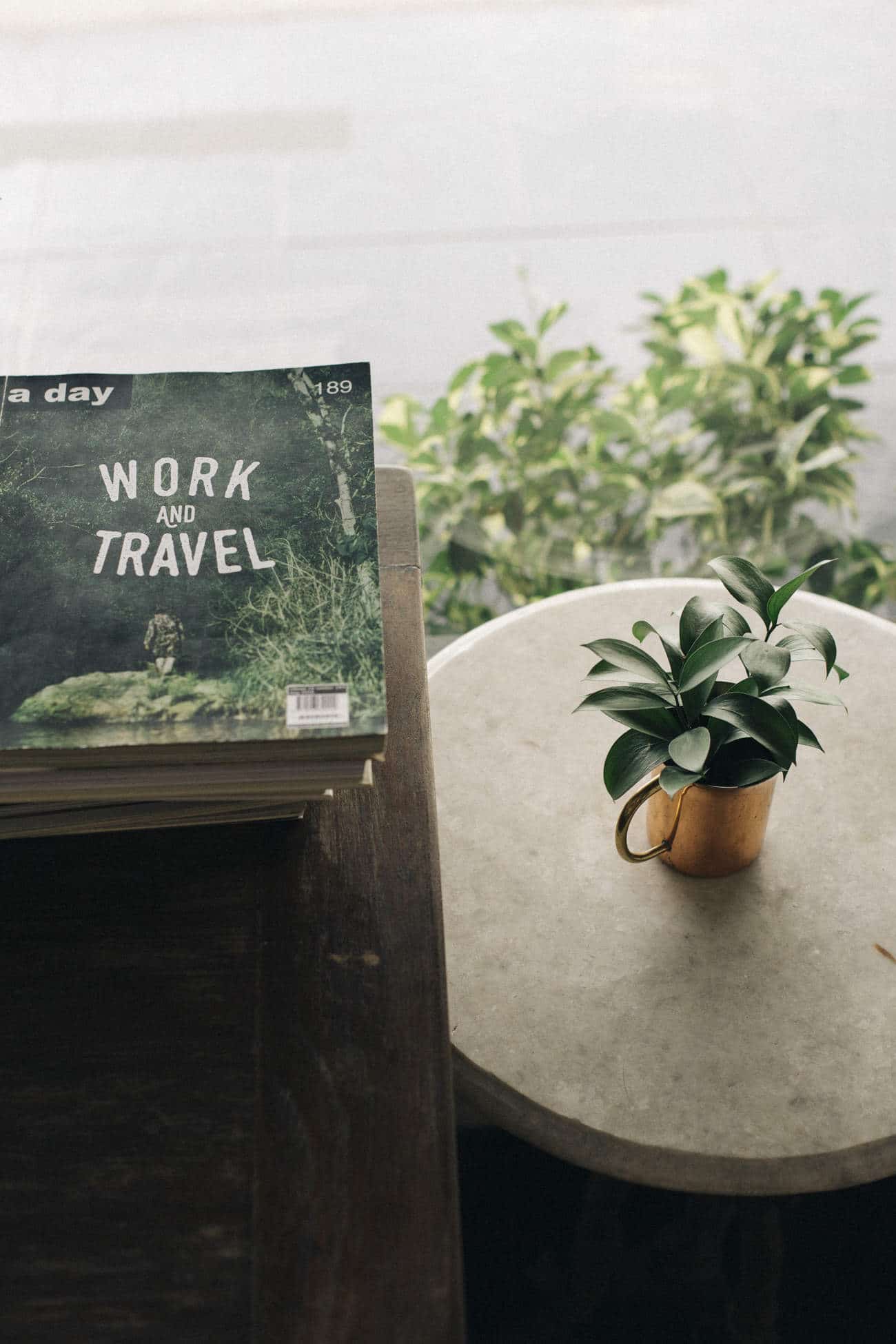 During the week, we get creative,  we work on our projects and run our business as usual. But it's a whole other experience, as every day starts with a hunt for a coffeeshop – that's where we work from (and fuel on coffee, of course!). There are SO many great coffeeshops around here, and it's far less boring than working alone at home – everybody is doing it: more than 50% of the people who sit around us come from various places around the world and are cranking some work on their laptops. Digital nomad friendly, told you!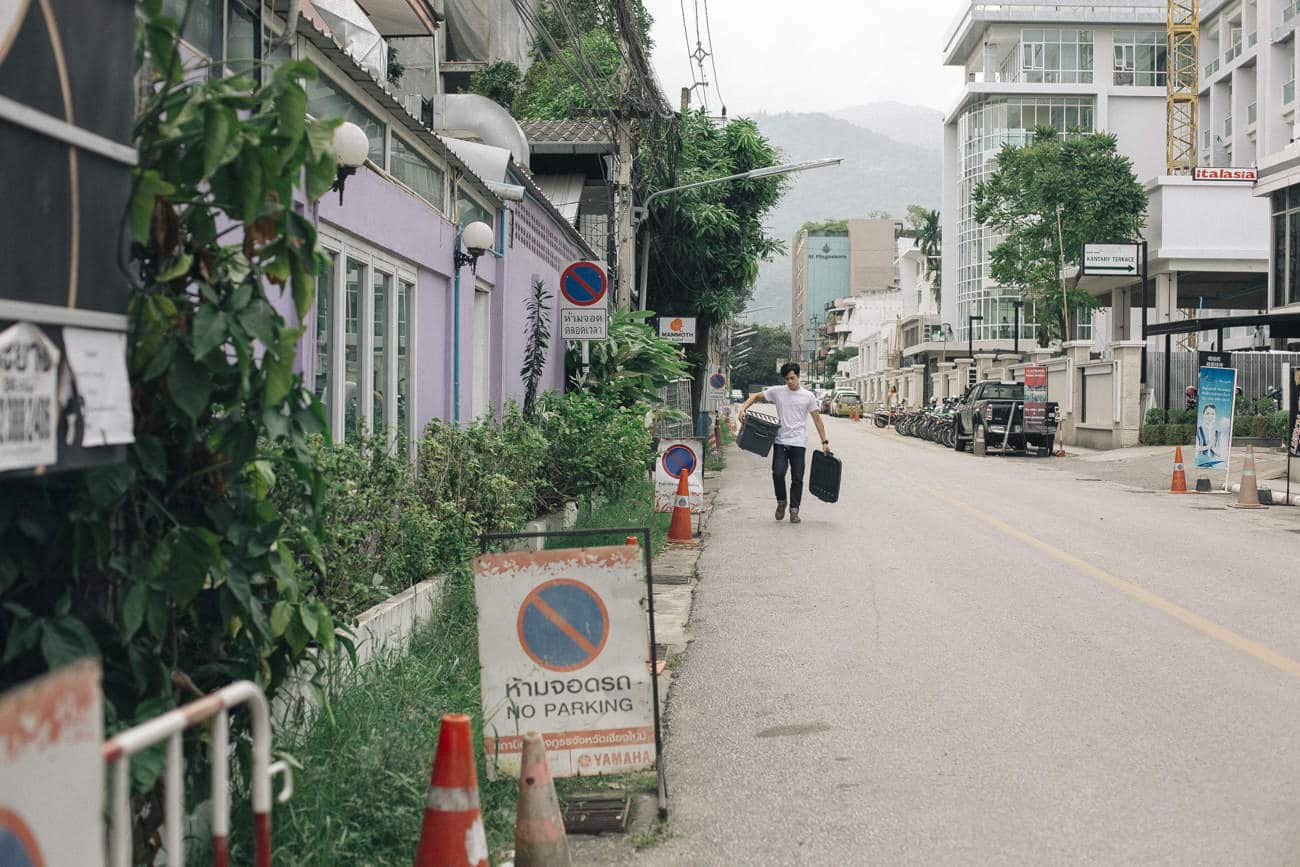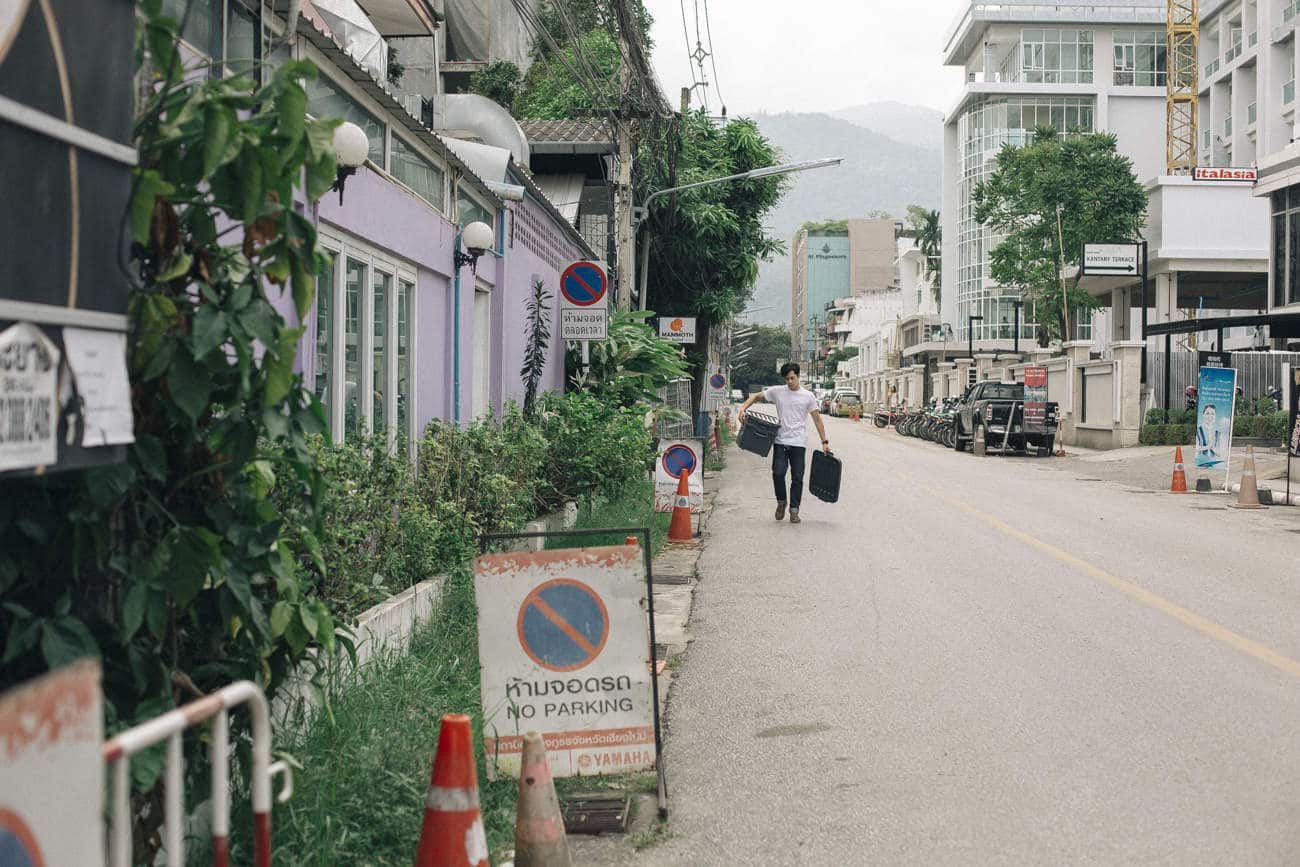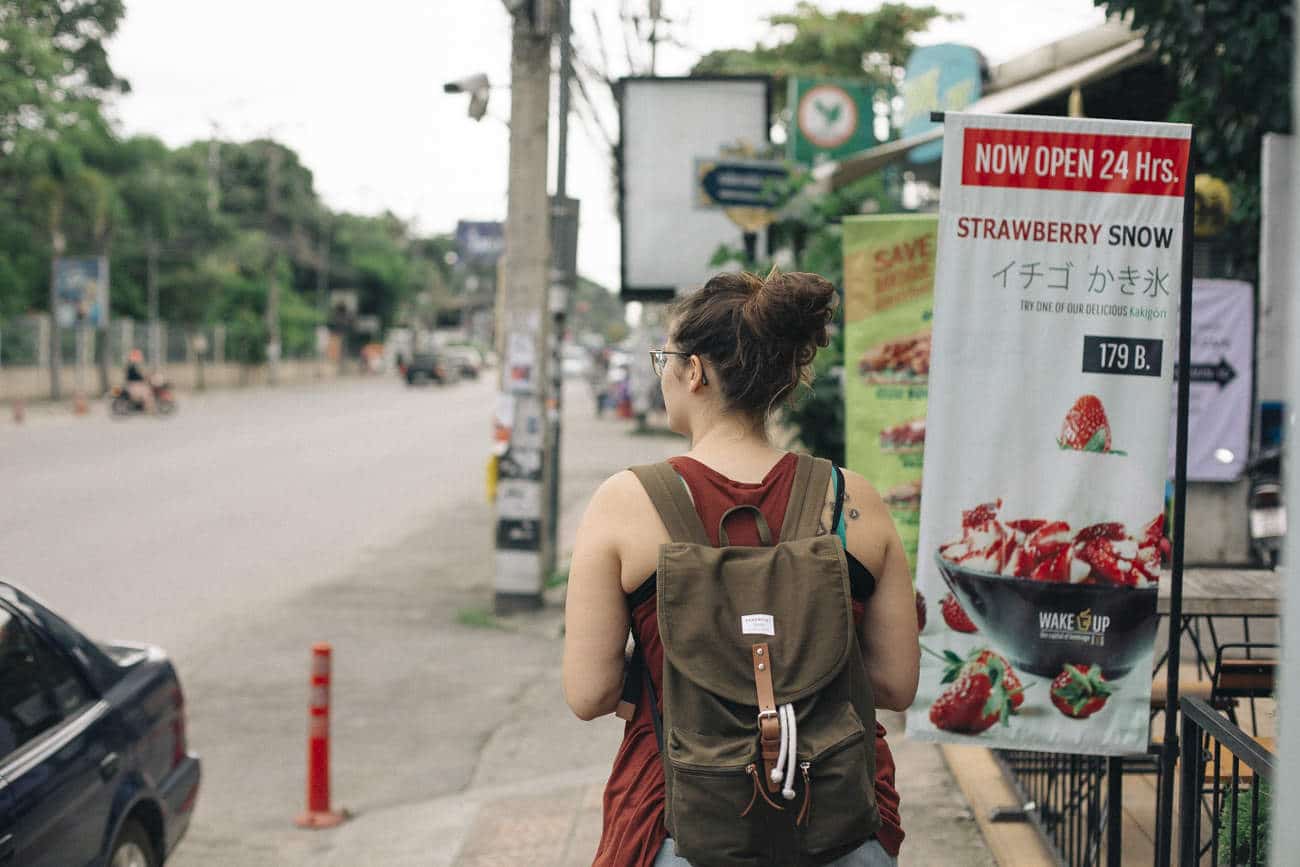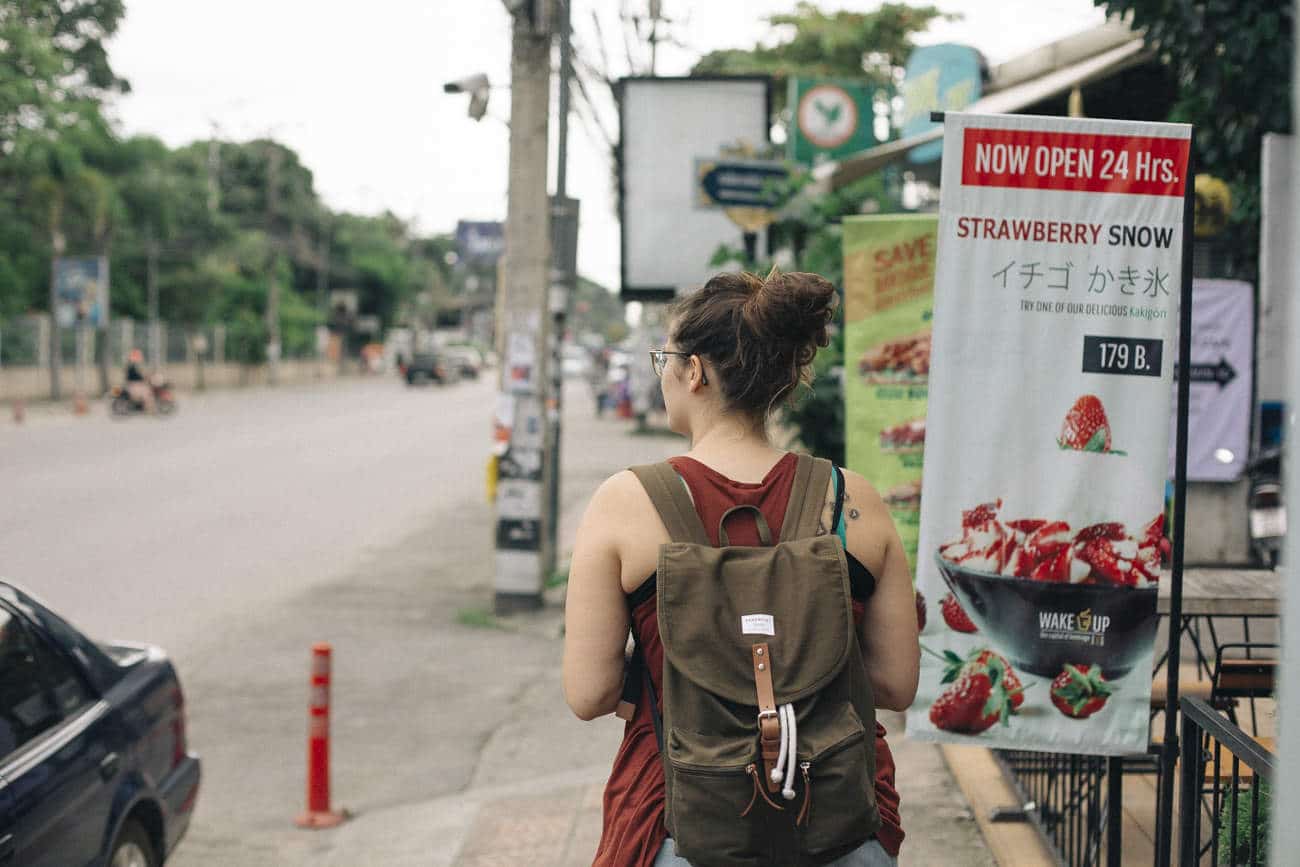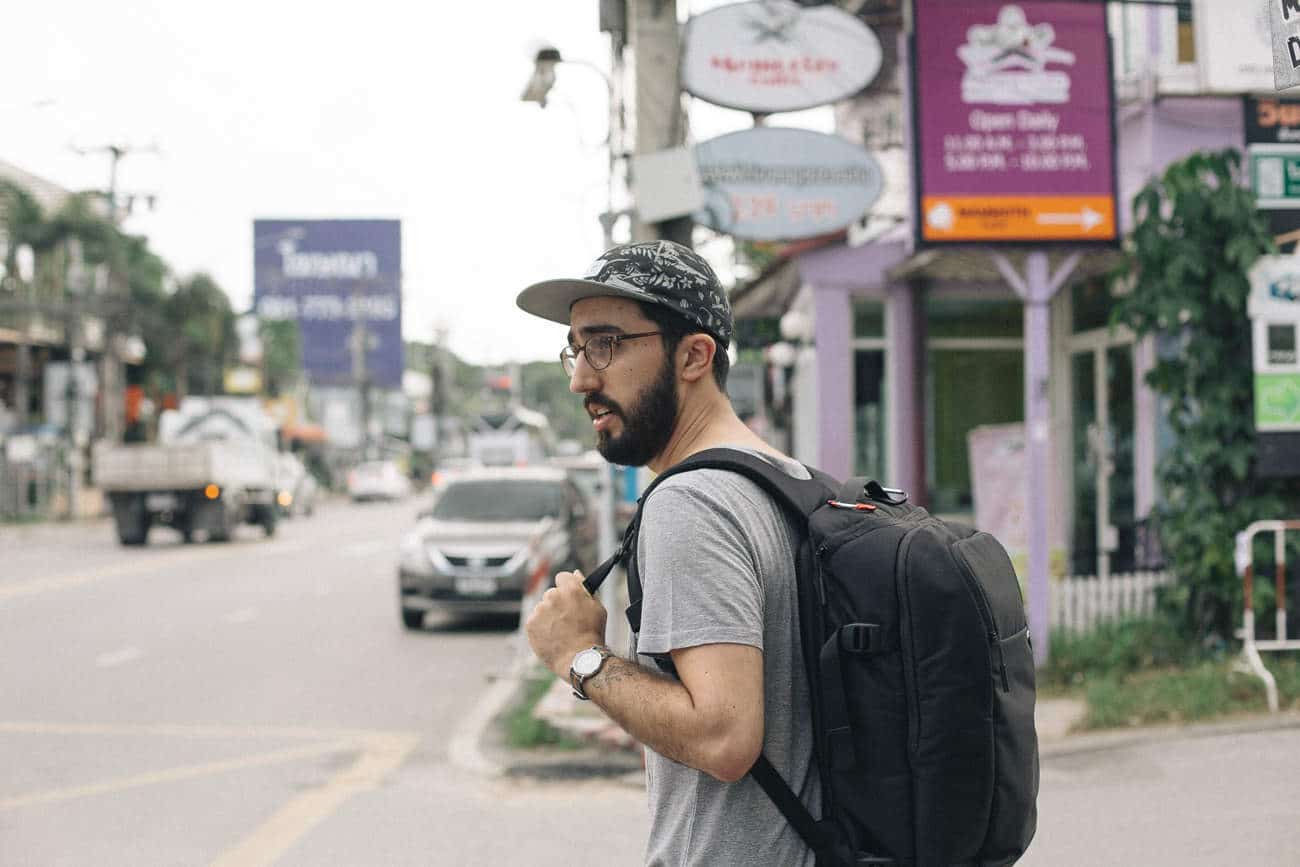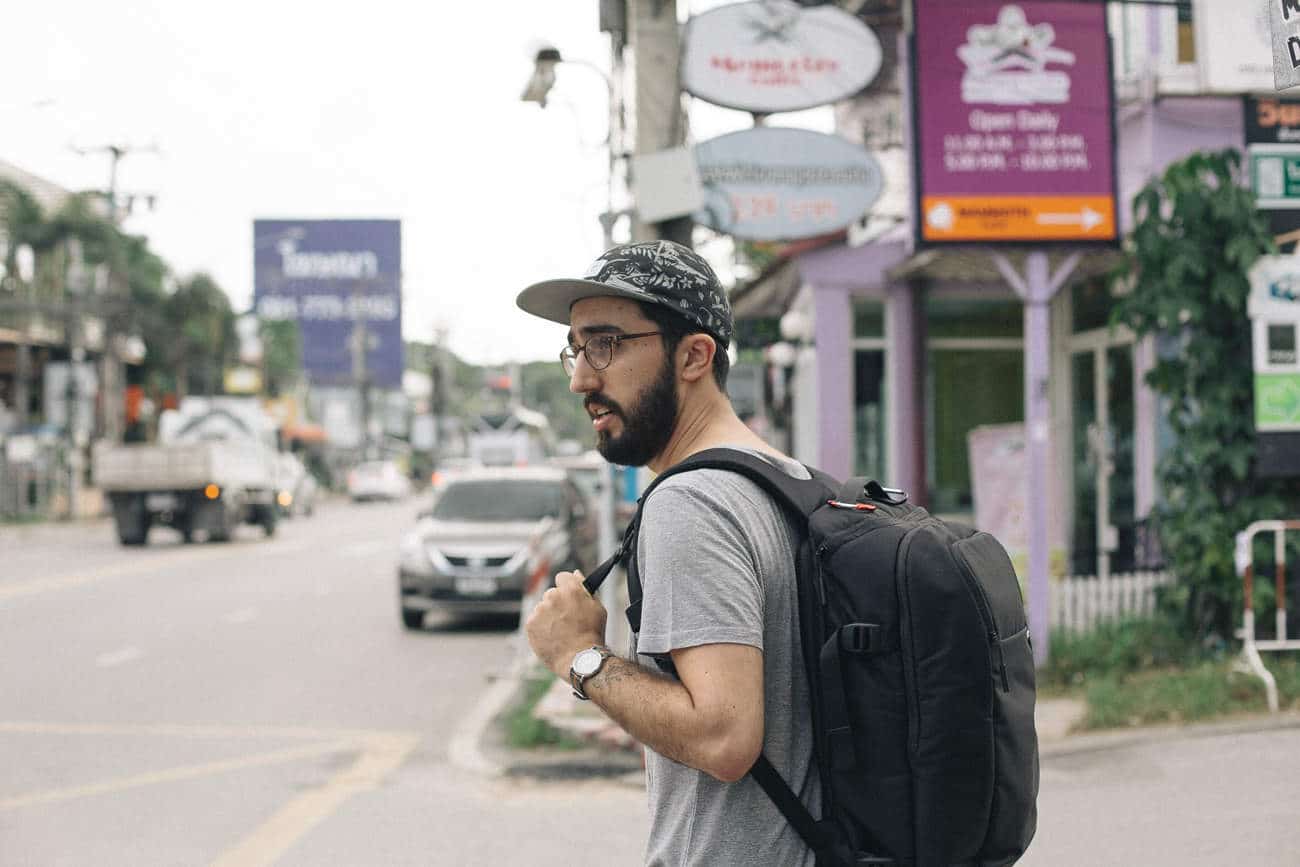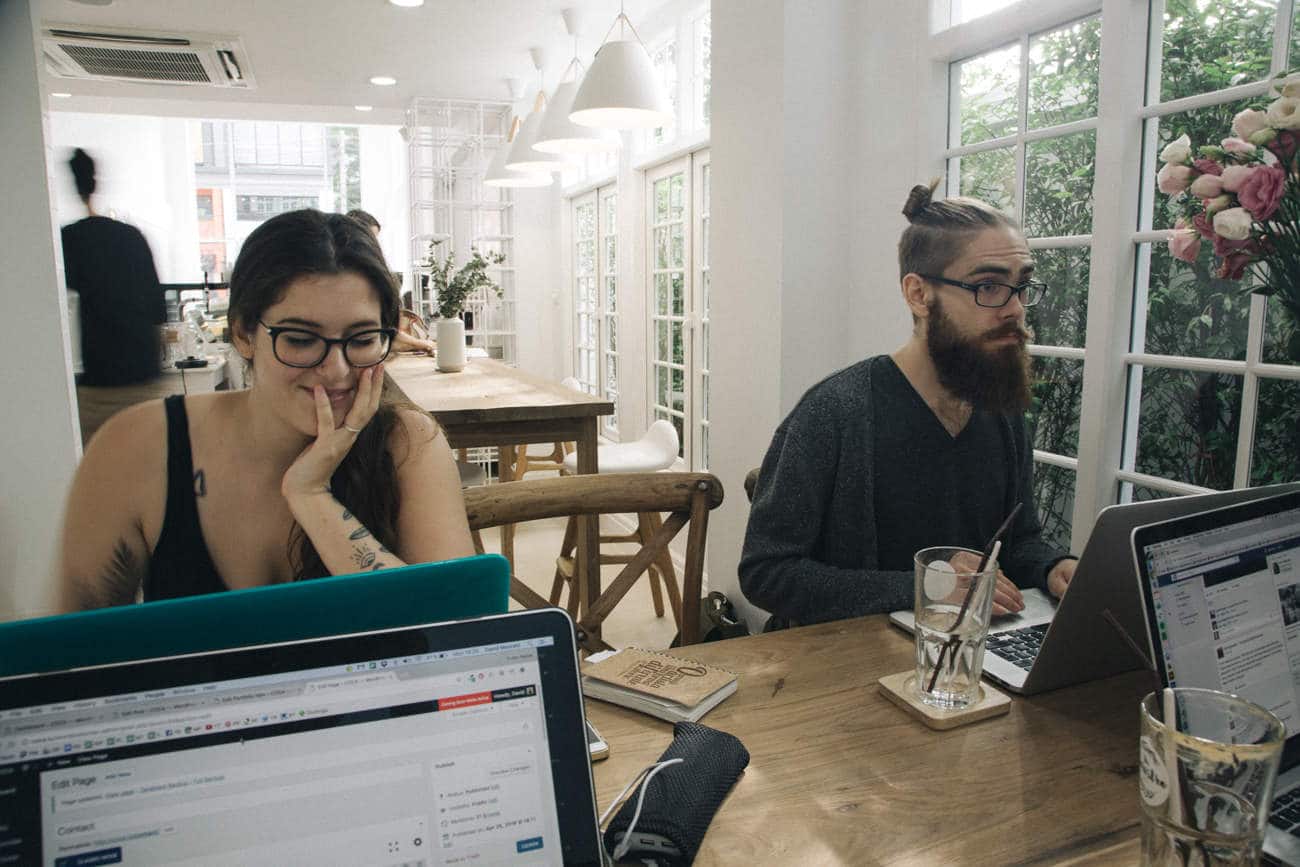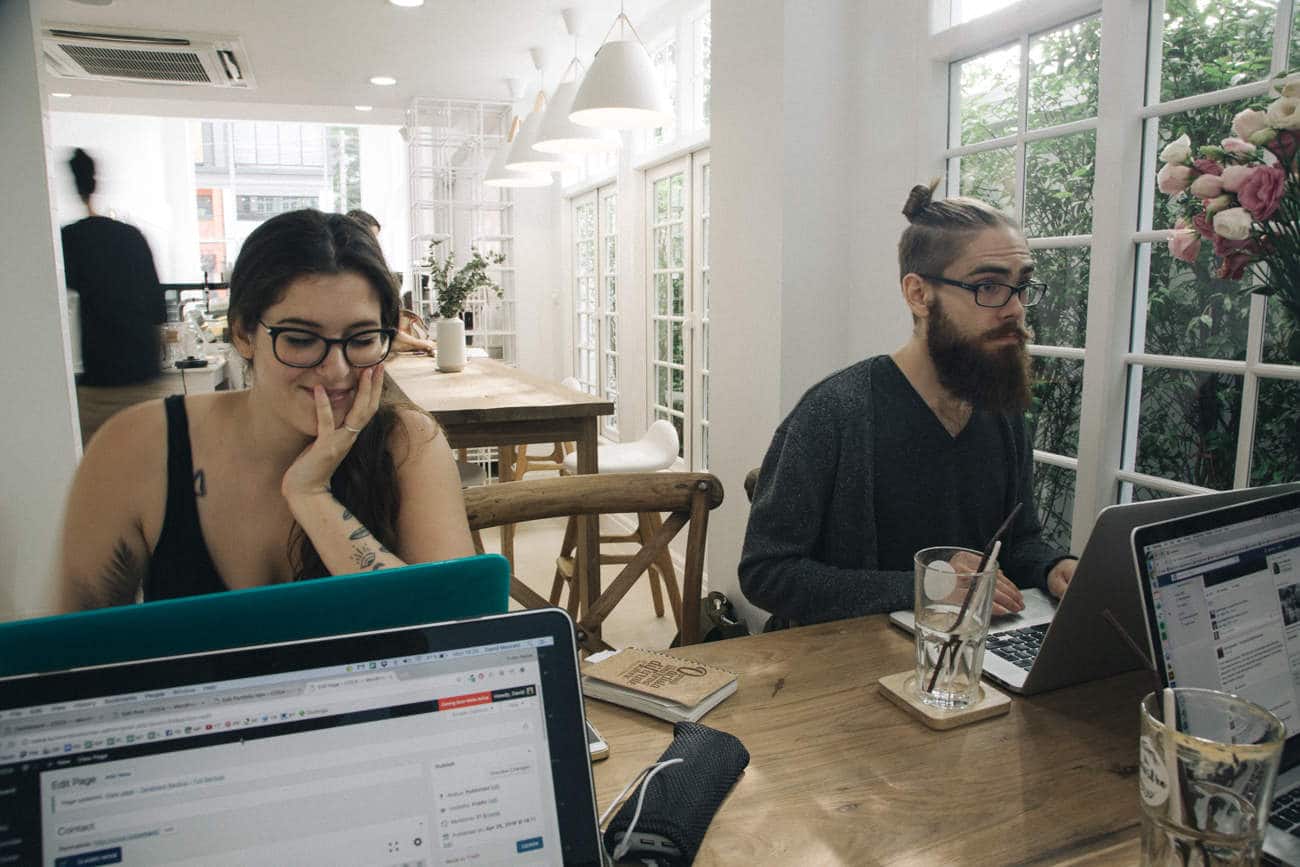 We are very lucky to be here at the same time as other nomadic friends of ours: Nick & Gen from The Great Anomaly. If you've been reading our blog then you surely noticed I mentioned them about thousand times before – I'm still amazed at how our paths crossed and how they inspired us to take that little extra push to live this lifestyle. It's pretty fun to have people to hang out with, and those work sessions can feel so much more productive when you are surrounded with folks that are in the same boat and that make you feel great about what you're doing!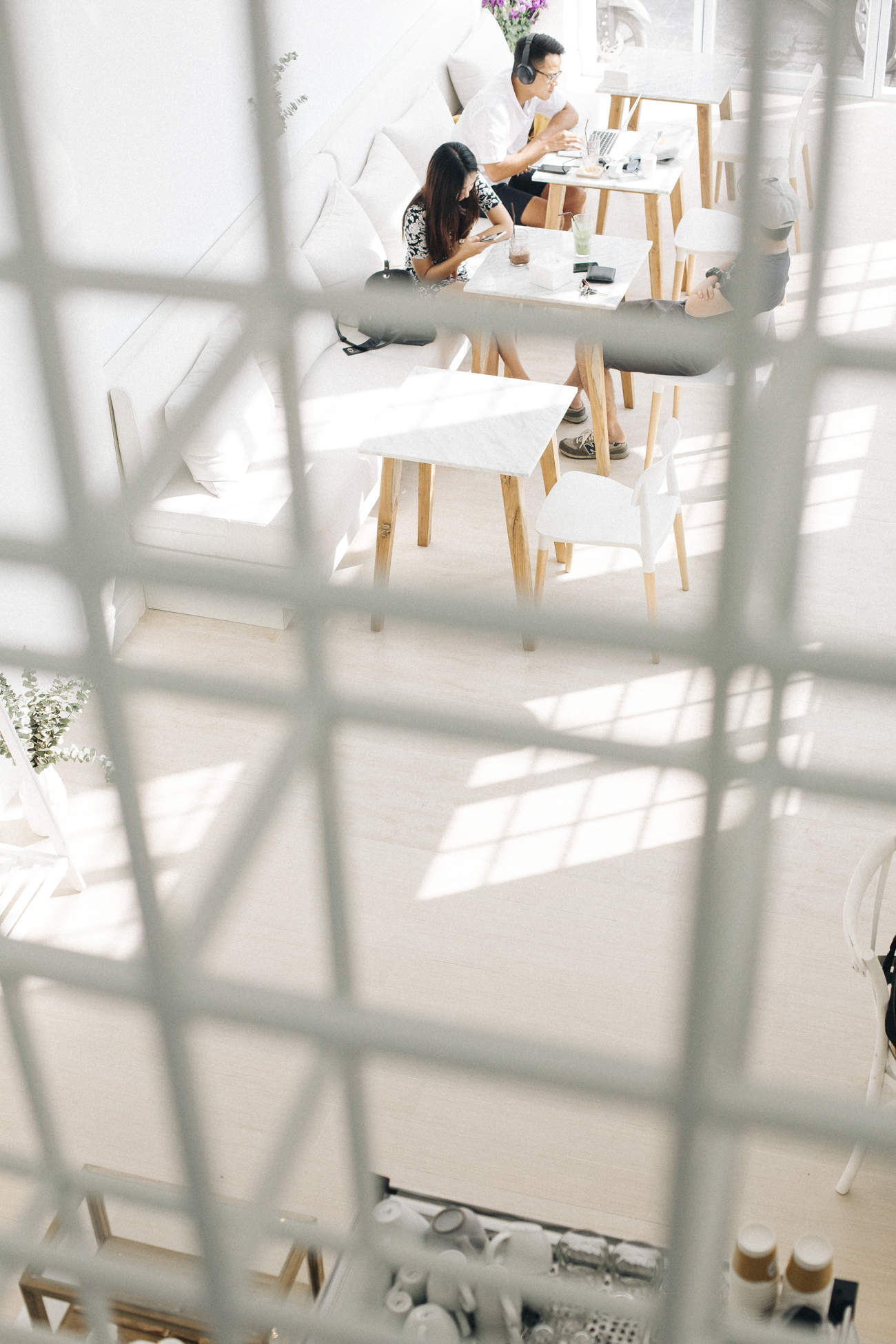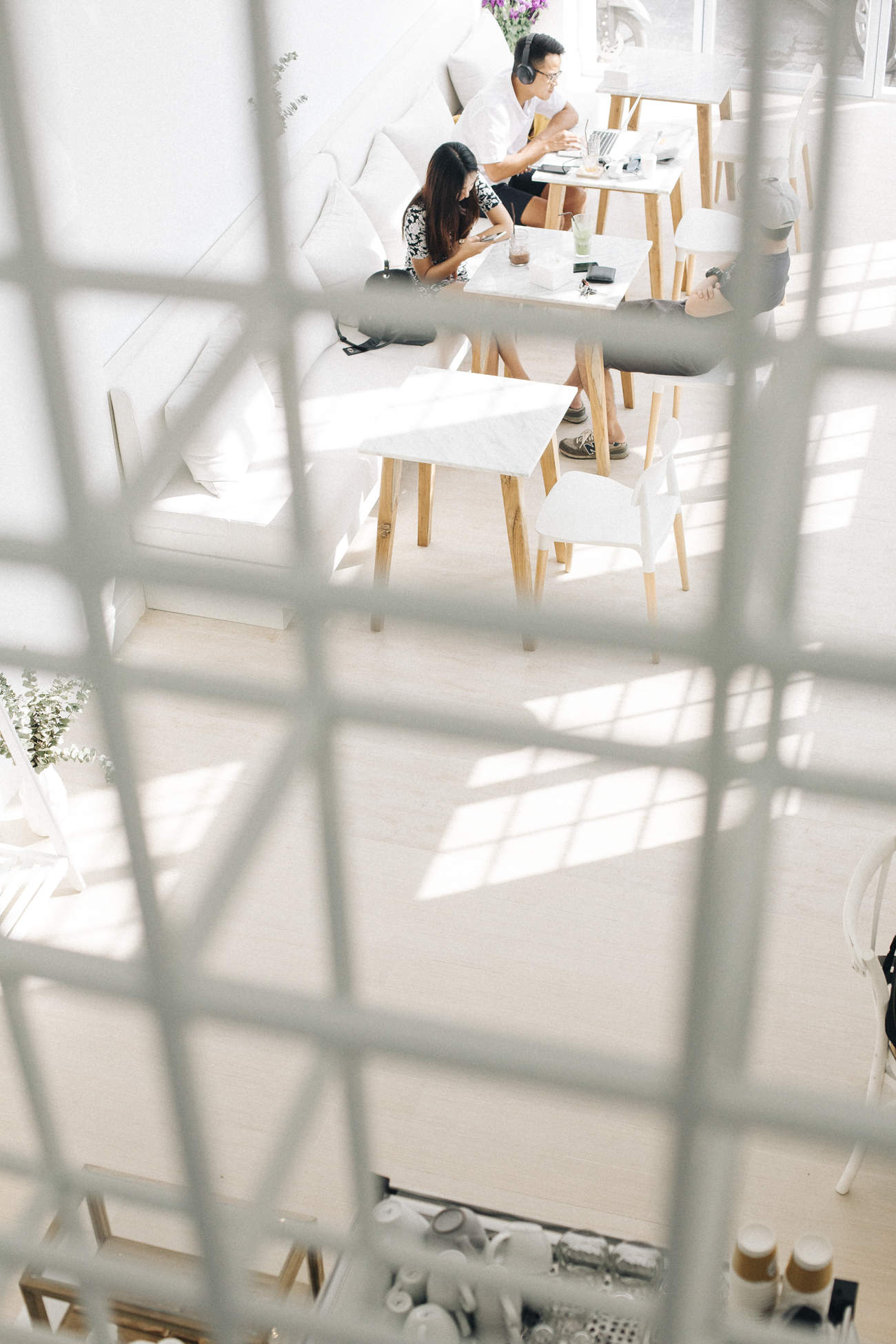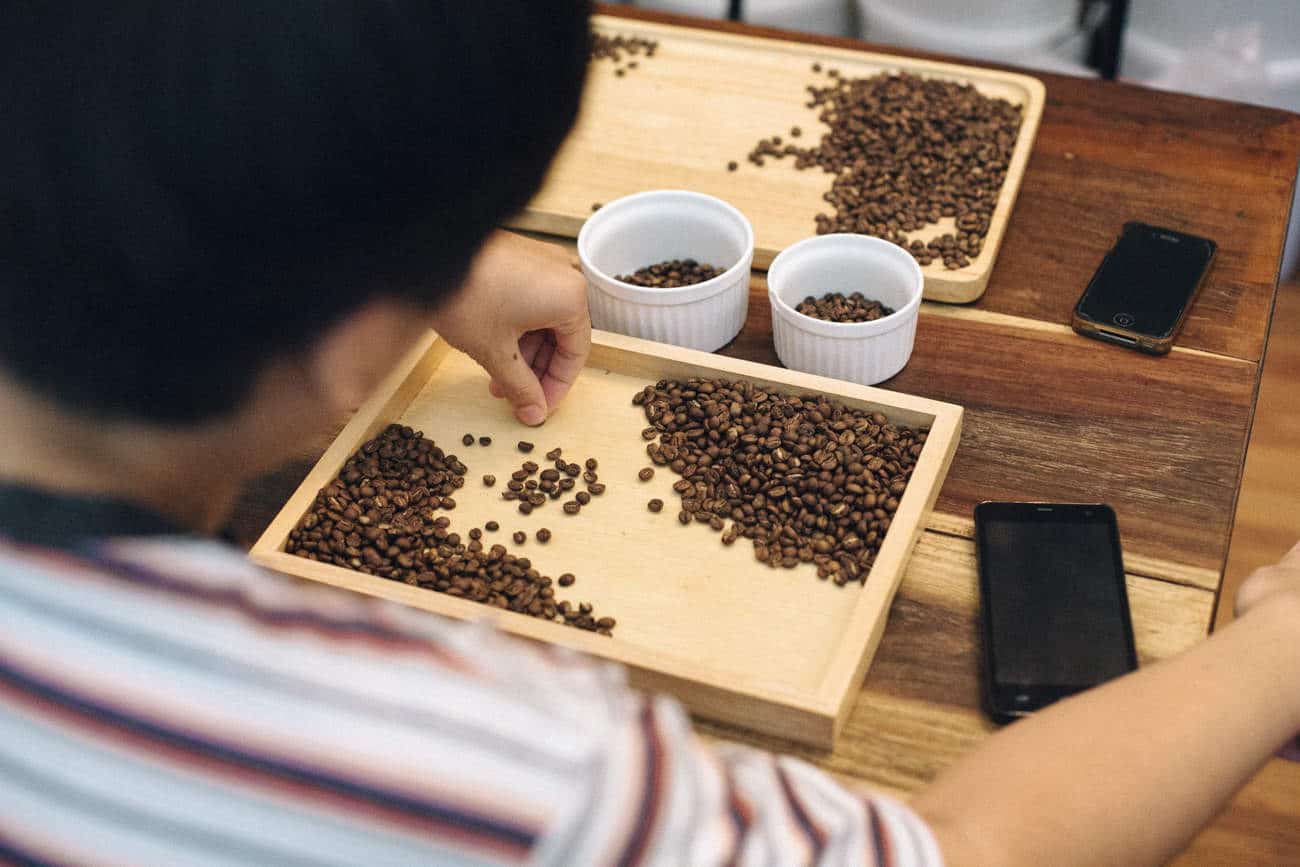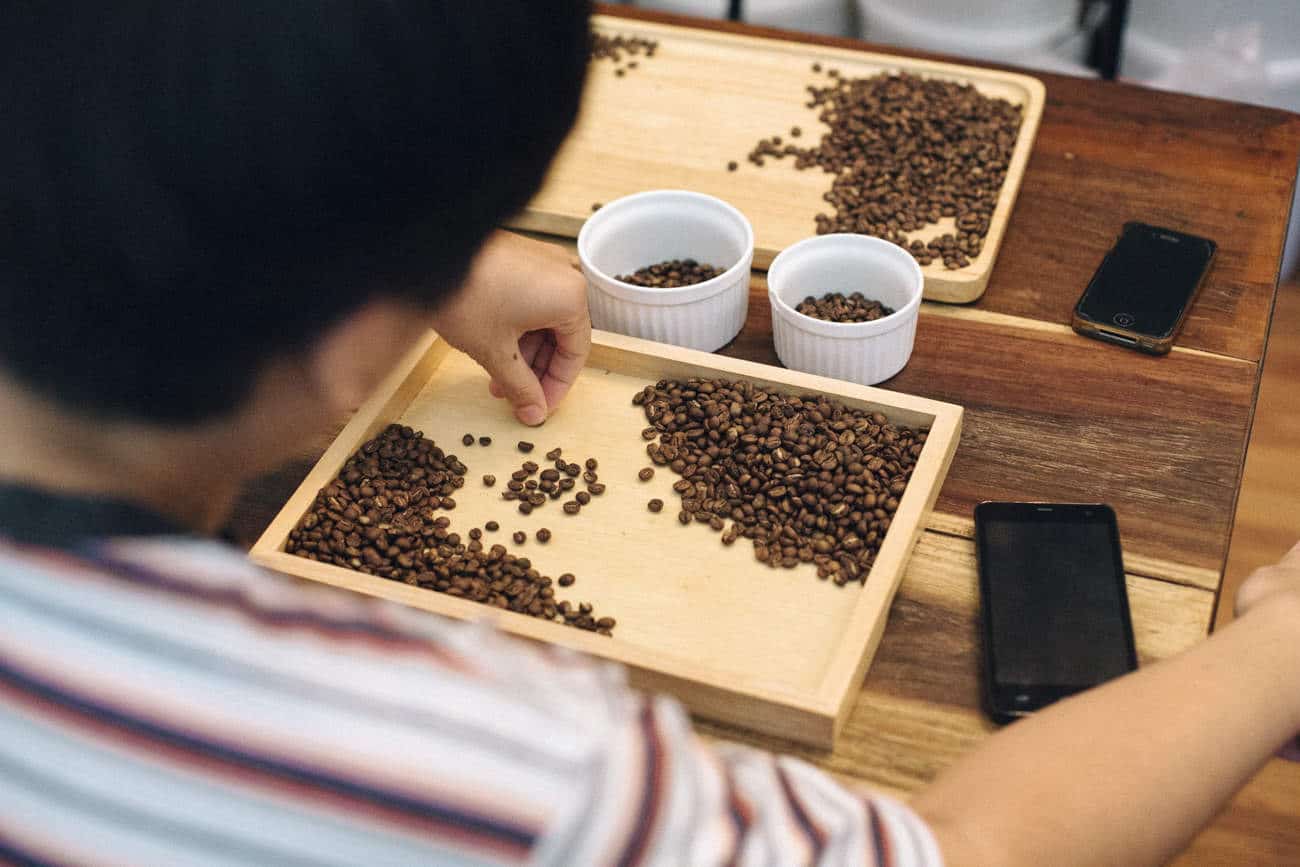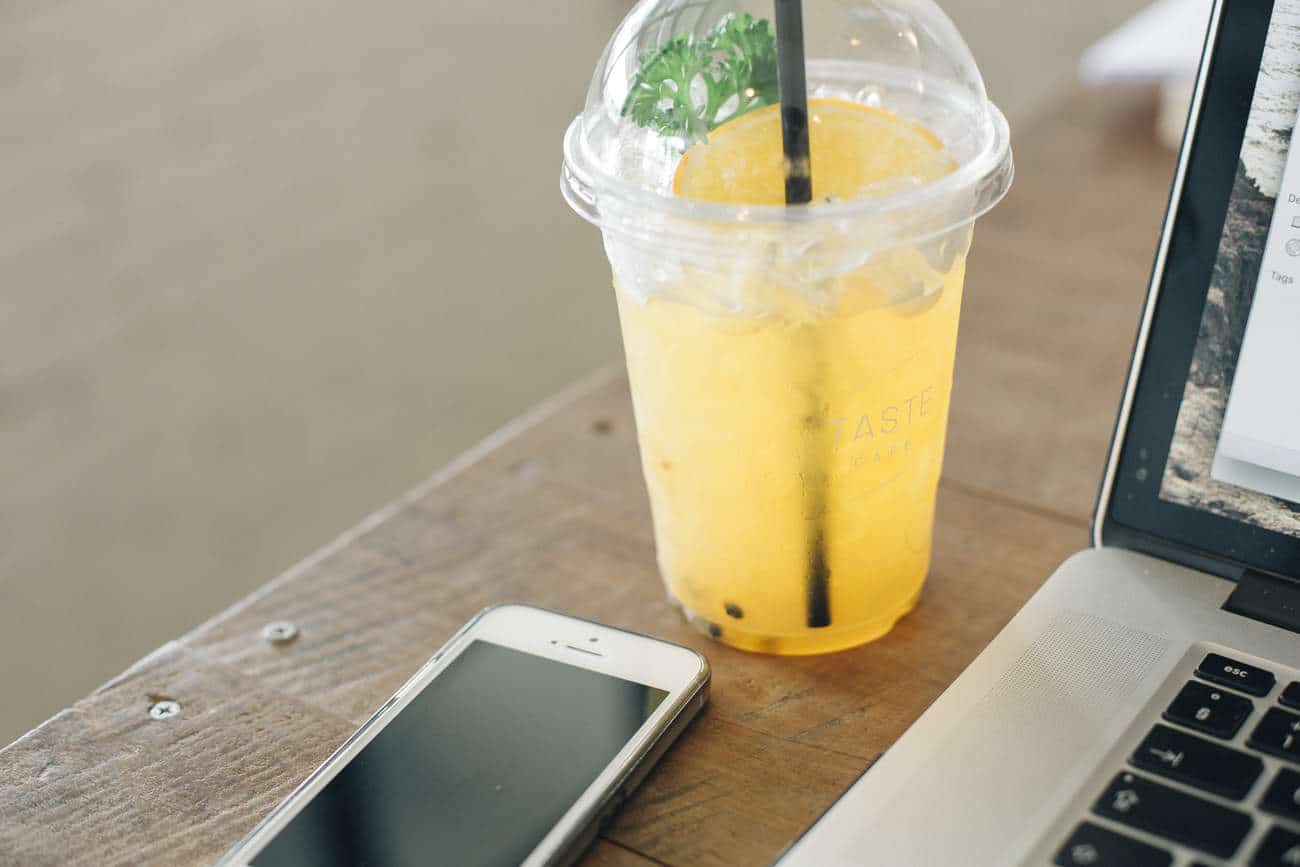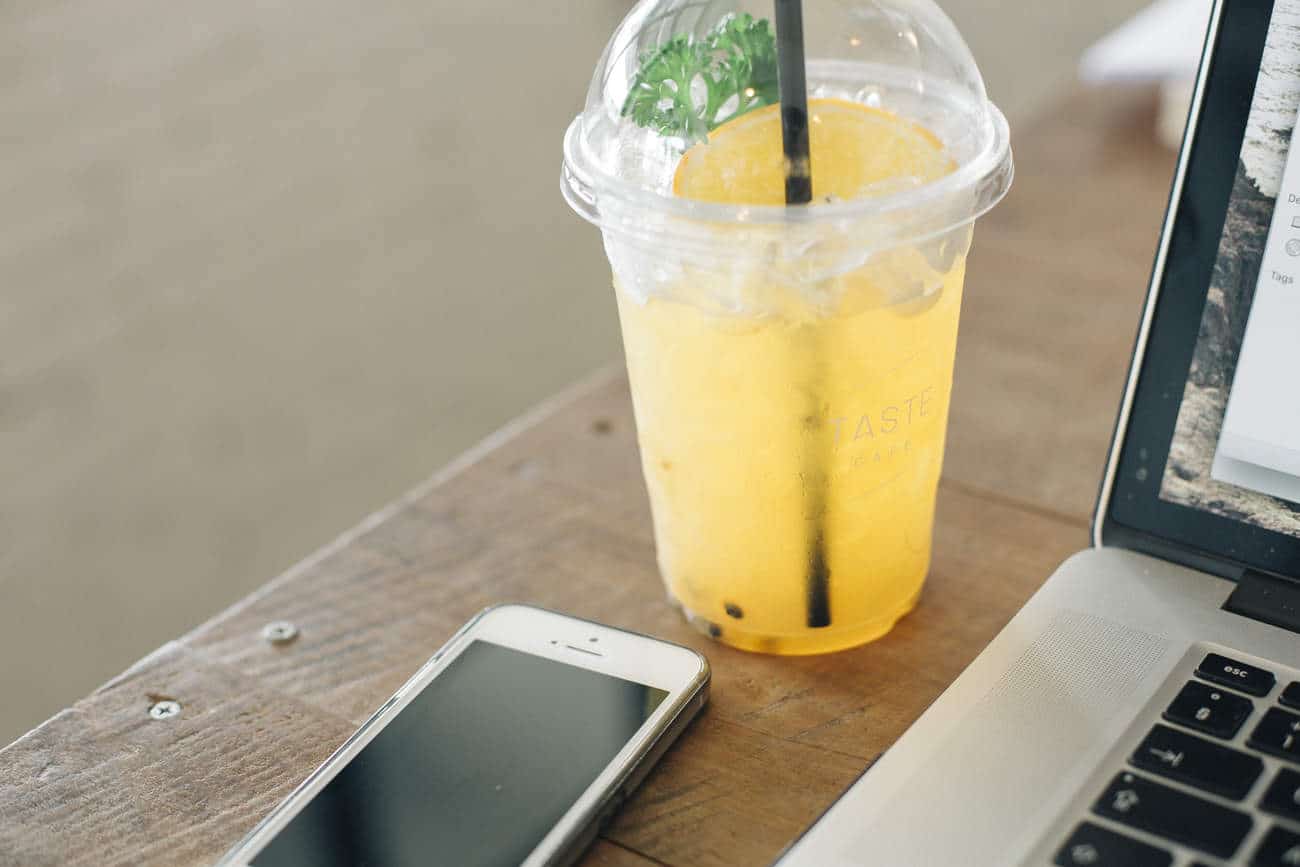 Since we've arrived here, we've seen more coffeeshops than temples, to be honest. Which is pretty normal in our case as there are more days in our week dedicated for working on projects and sipping coffee than being a tourist. We're not on a holiday after all. But damn, Chiang Mai is truly blessed with great places to do exactly that. The coffee culture is buzzing, and it really seems people have a thing for beautiful, cozy interiors that inspire and that just want you to have a coffeeshop-office situation forever.
Our favourites ones?
BARISTRO – Super bright space playing it white & minimal. They make a kickass iced coffee drink with coconut water and coconut chunks on top!
COTTONTREE – A roastery that's hidden away but conveniently located (right behind our place here). High ceilings, beautiful interiors and lovely people making really good coffee… and black charcoal bagels!
WAKO BAKE – A coffee spot that's divided into a variety of rooms, great for working – it even has a little zen garden in the middle!
Other spots worth mentioning: Taste Café for a small but lovely space with a communal table – great matcha! // Ristr8to for delicious artisan coffee drinks served in skull-shaped glasses // The Graph Table for an easygoing work session and yummy pasta dishes // Local Café for its seriously amazing industrial-style windows and huge tables which are perfect for creative sessions like drawing etc. Could spend a whole day working there and sipping iced drinks! // Chuen Juicebar – Lovely cozy place for amazing frozen smoothies. Just what you need when you prefer to skip coffee!
We still have plenty of places to try out, so if you're interested, stay tuned. I might add them here or just dedicate a whole blogpost to that if you'd like 🙂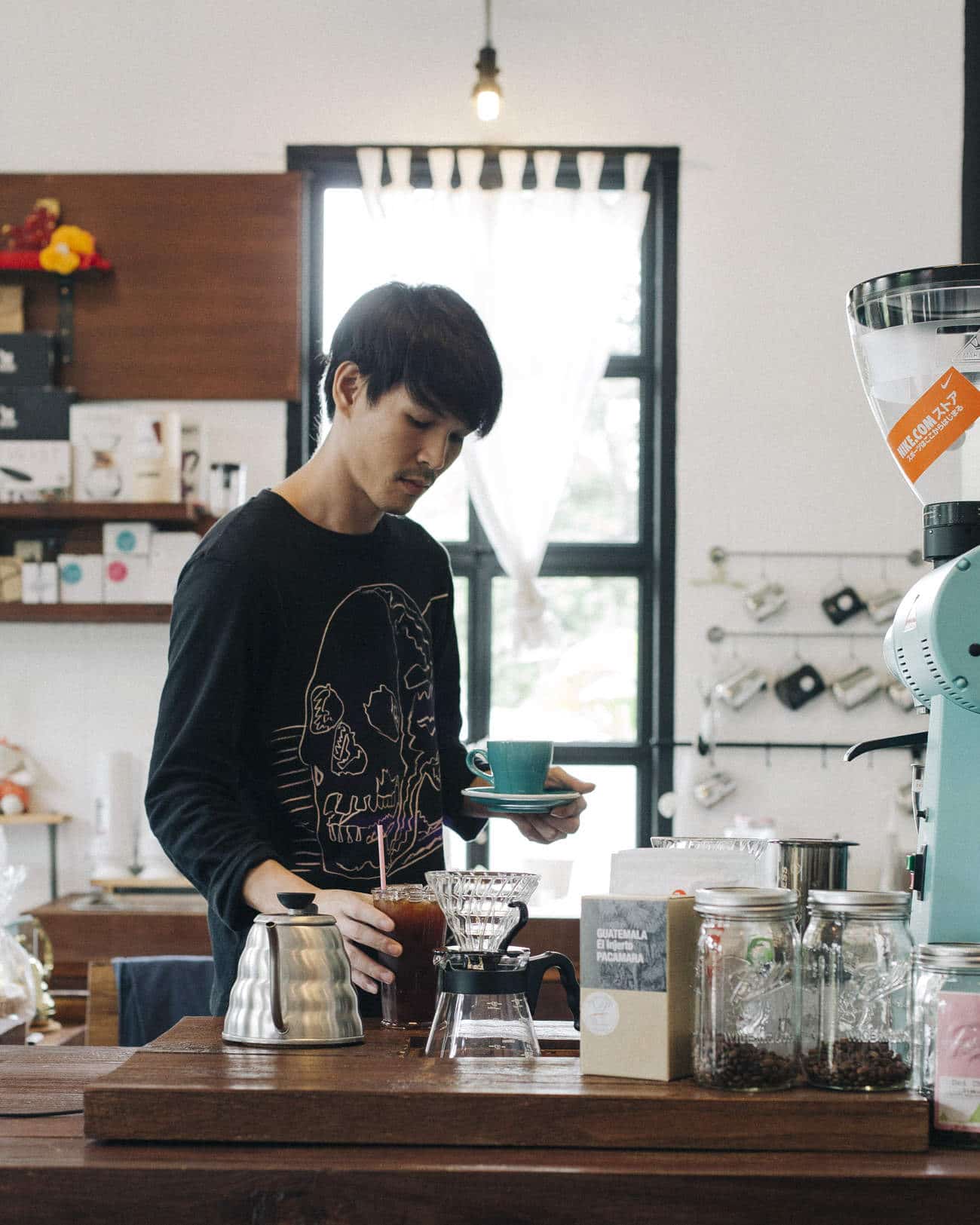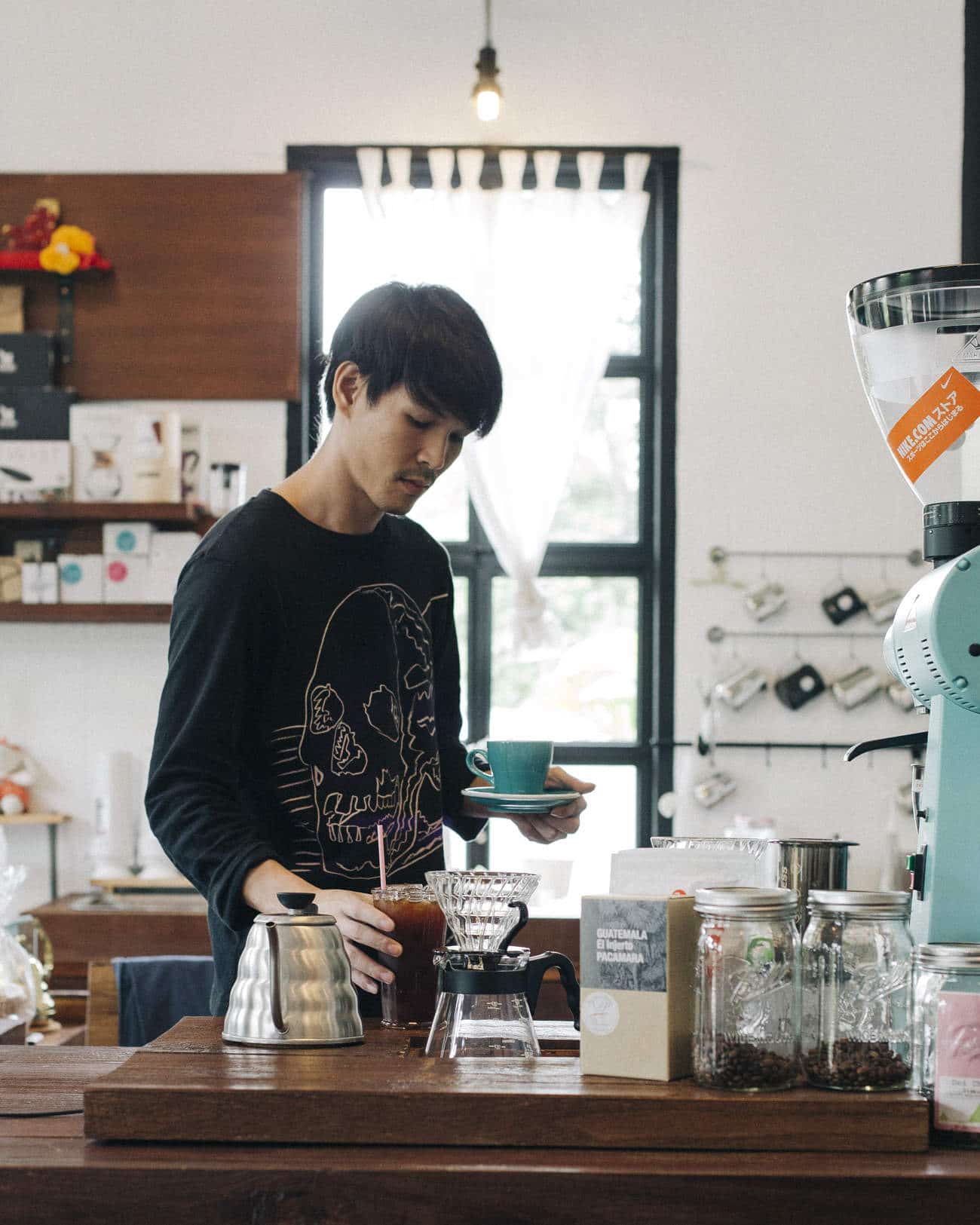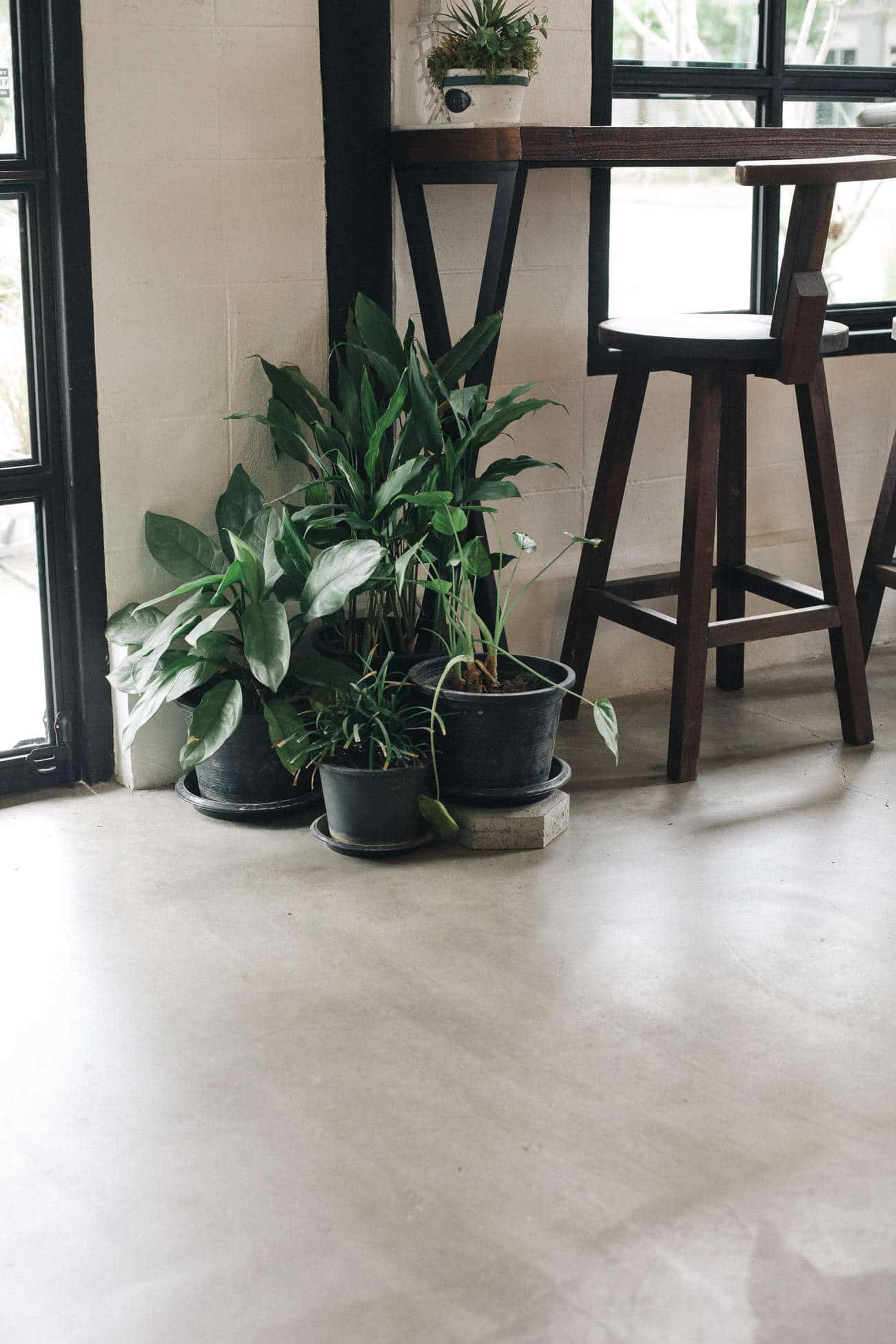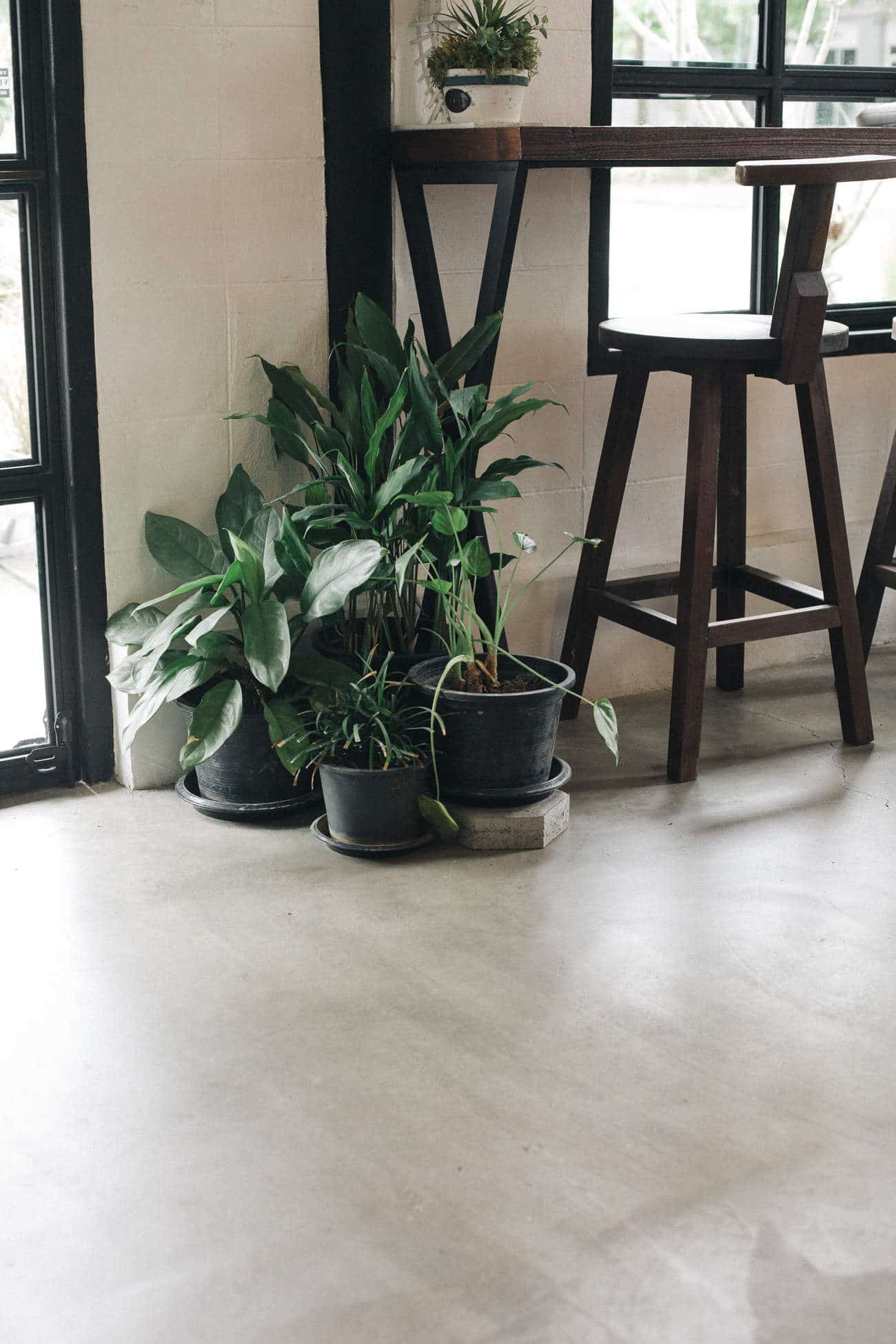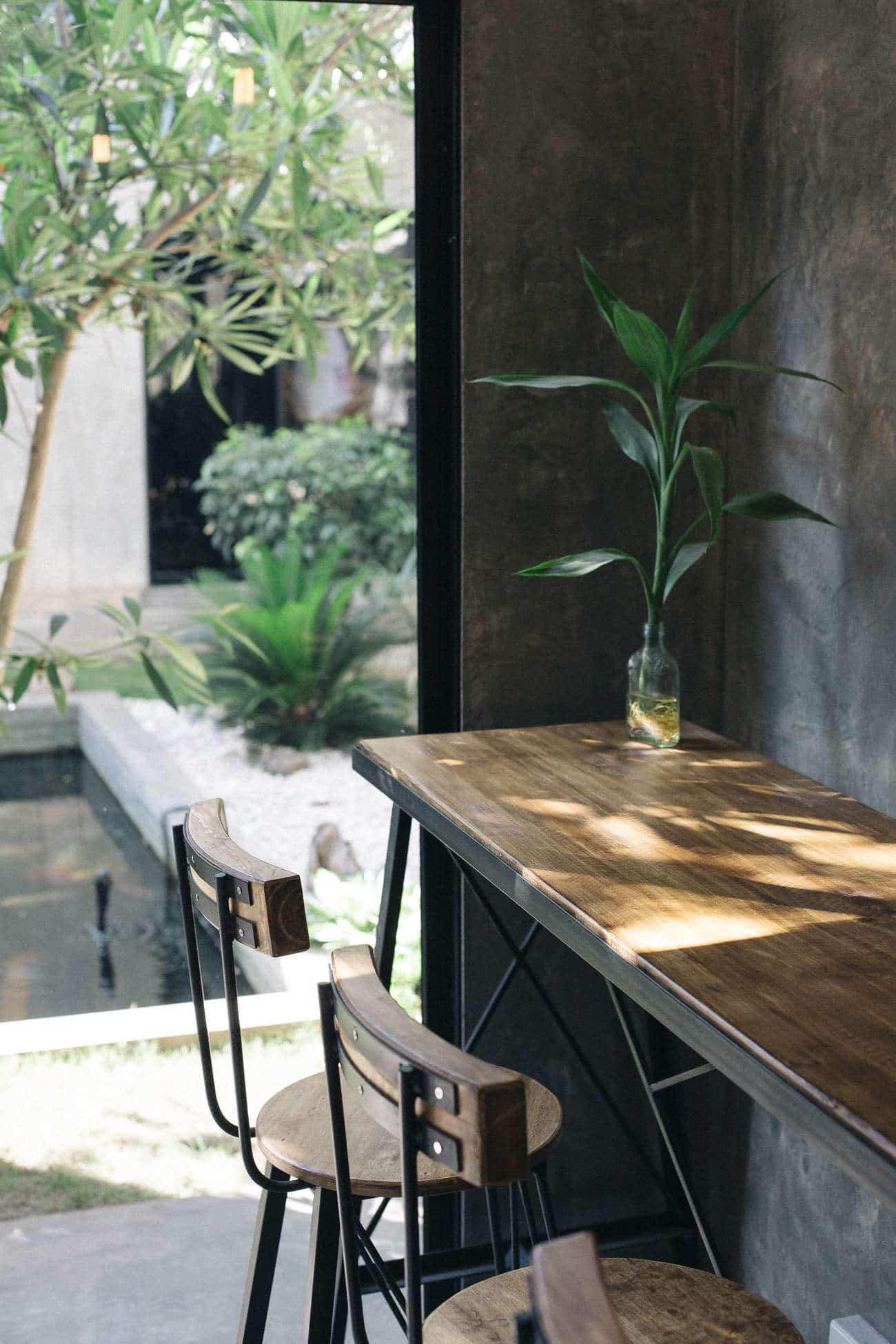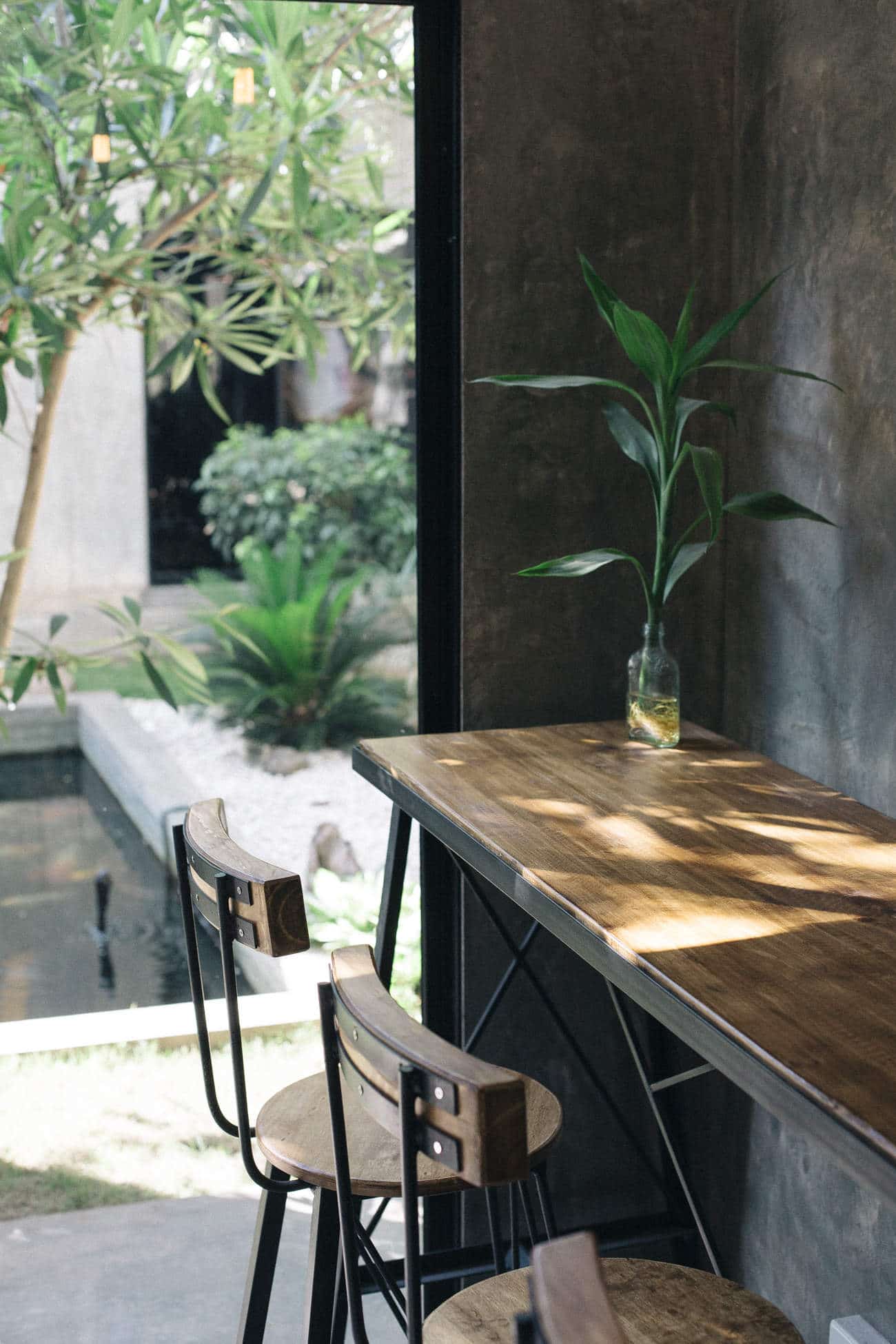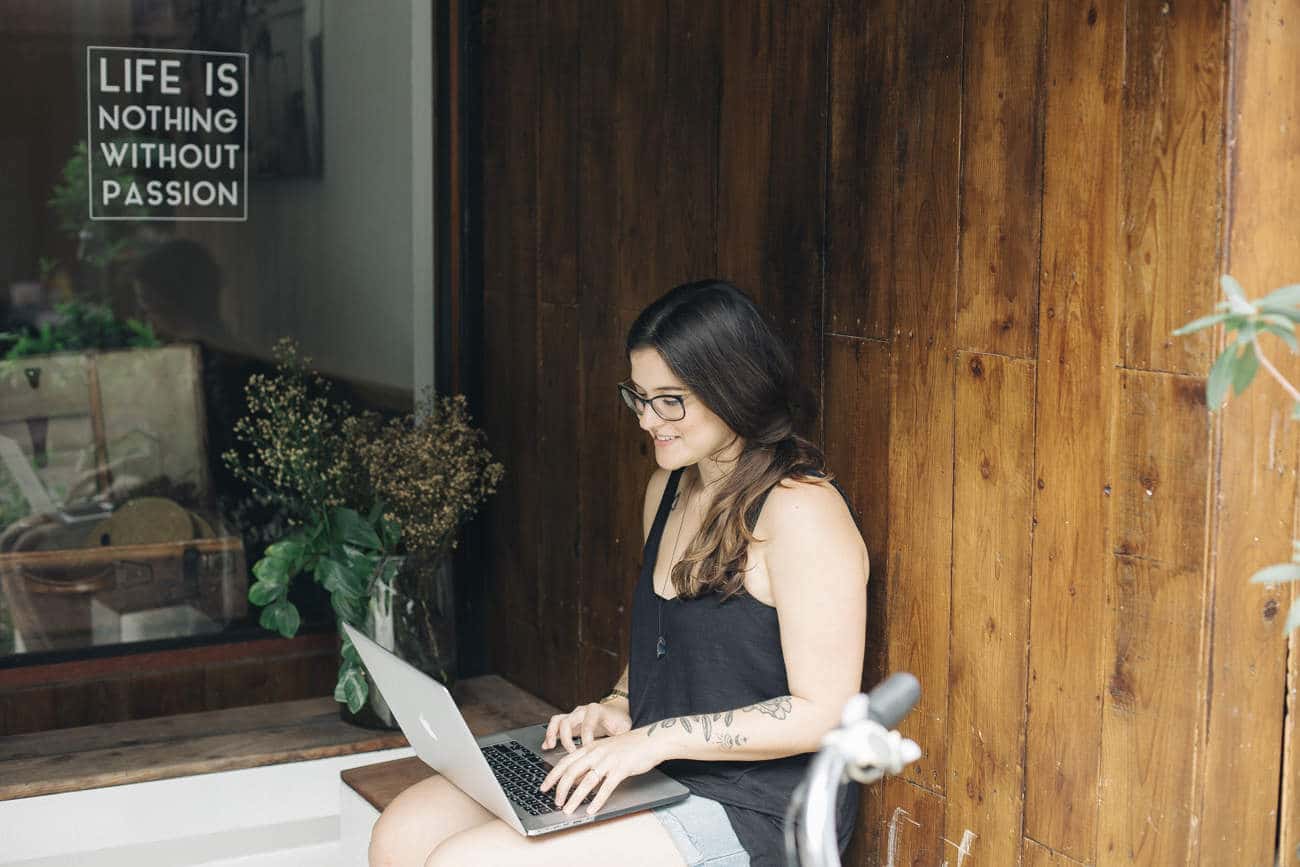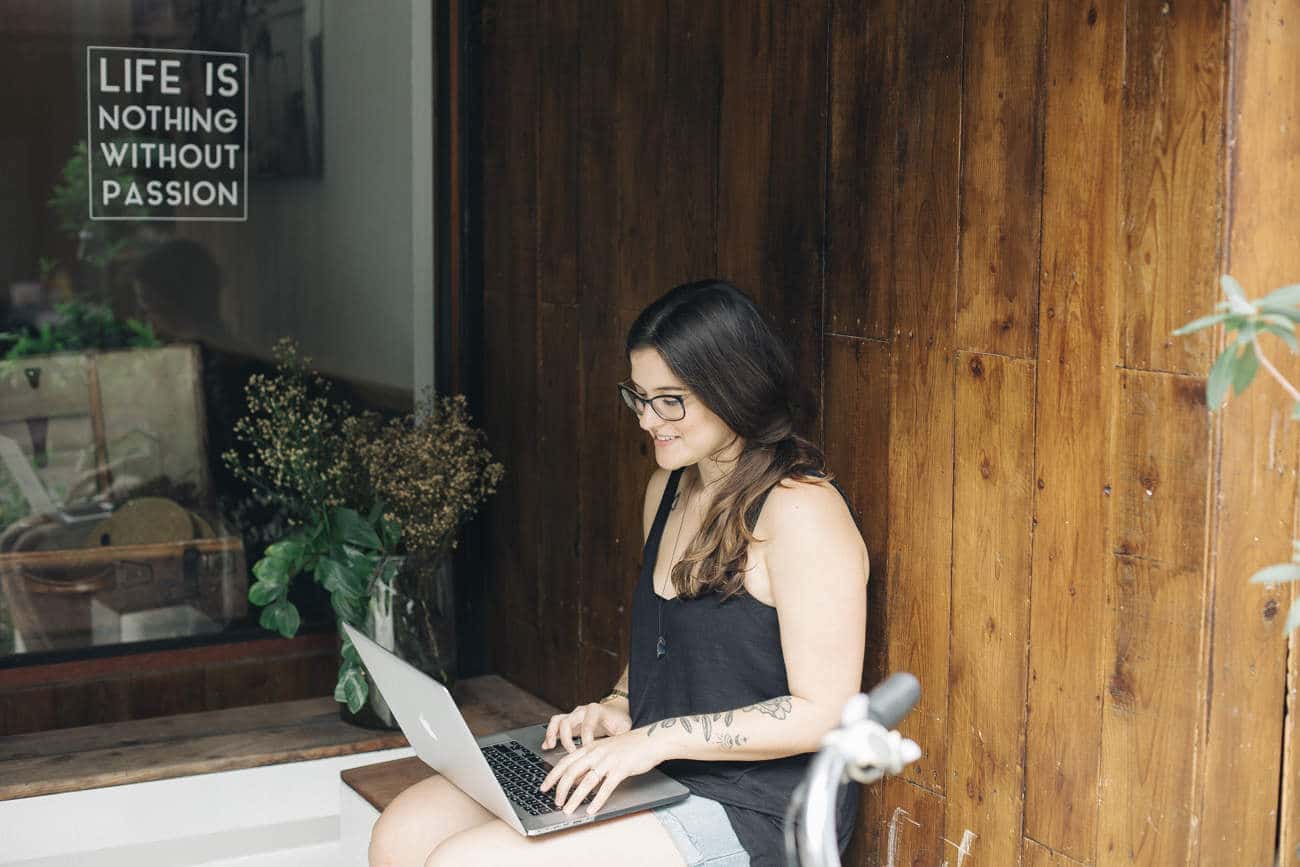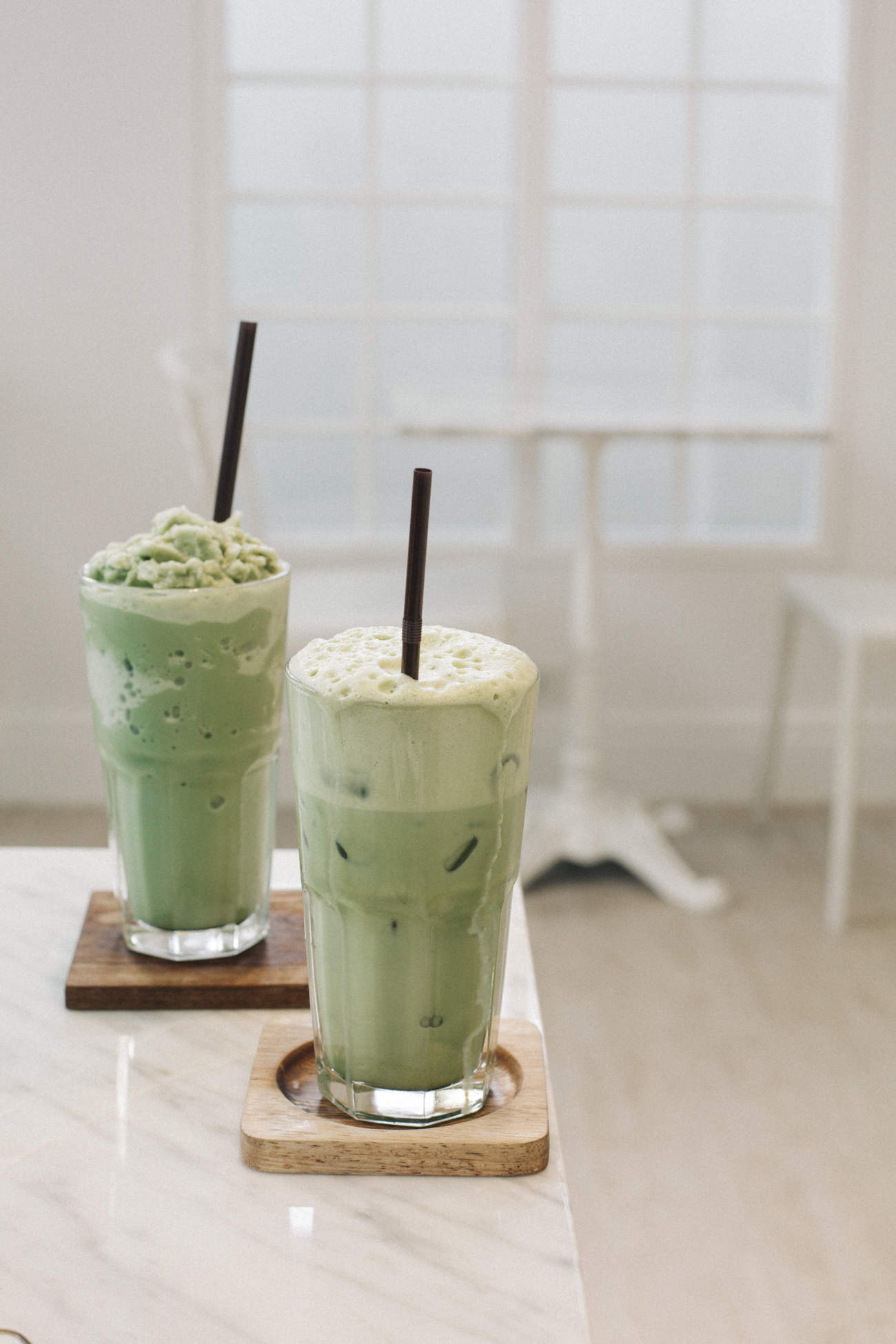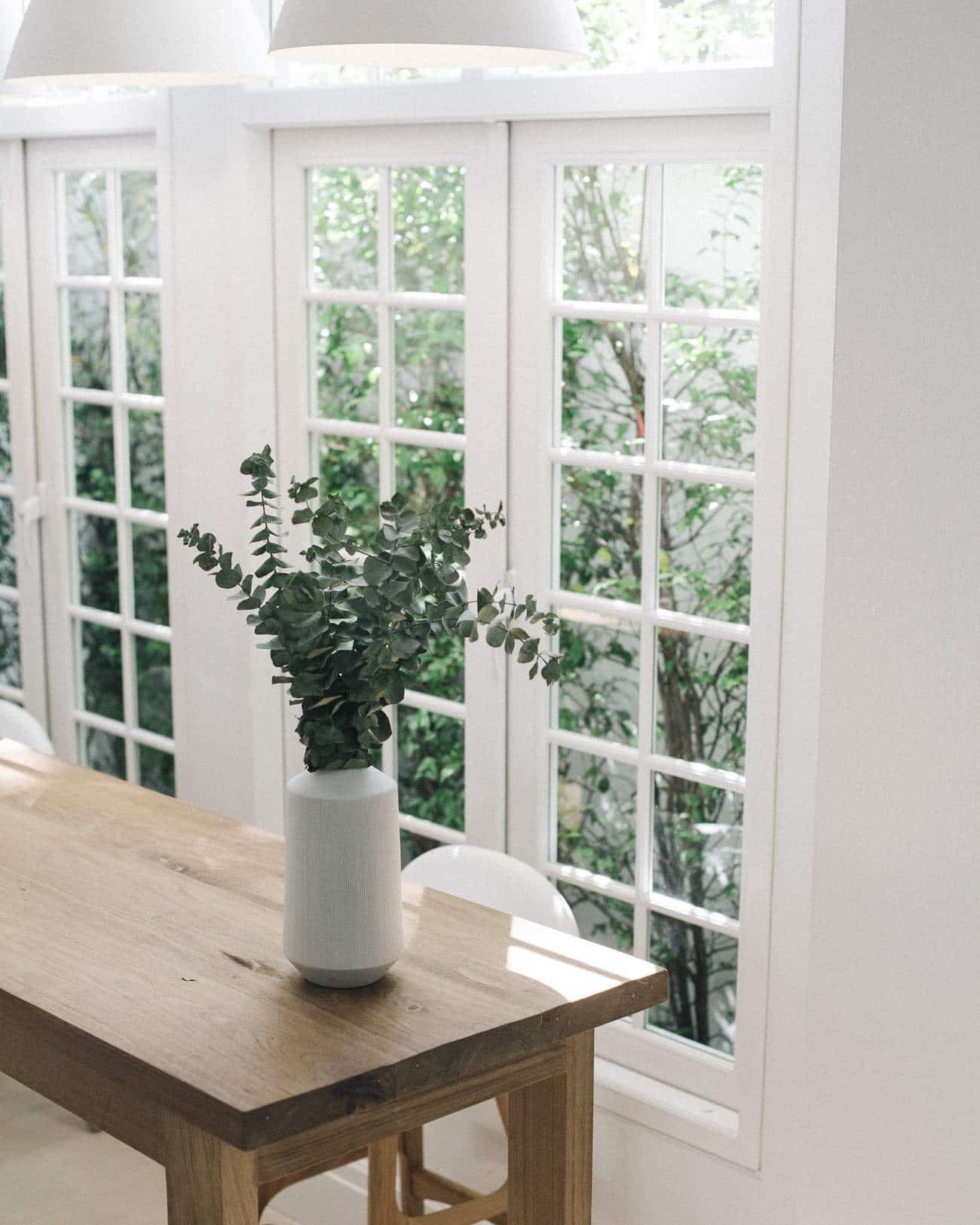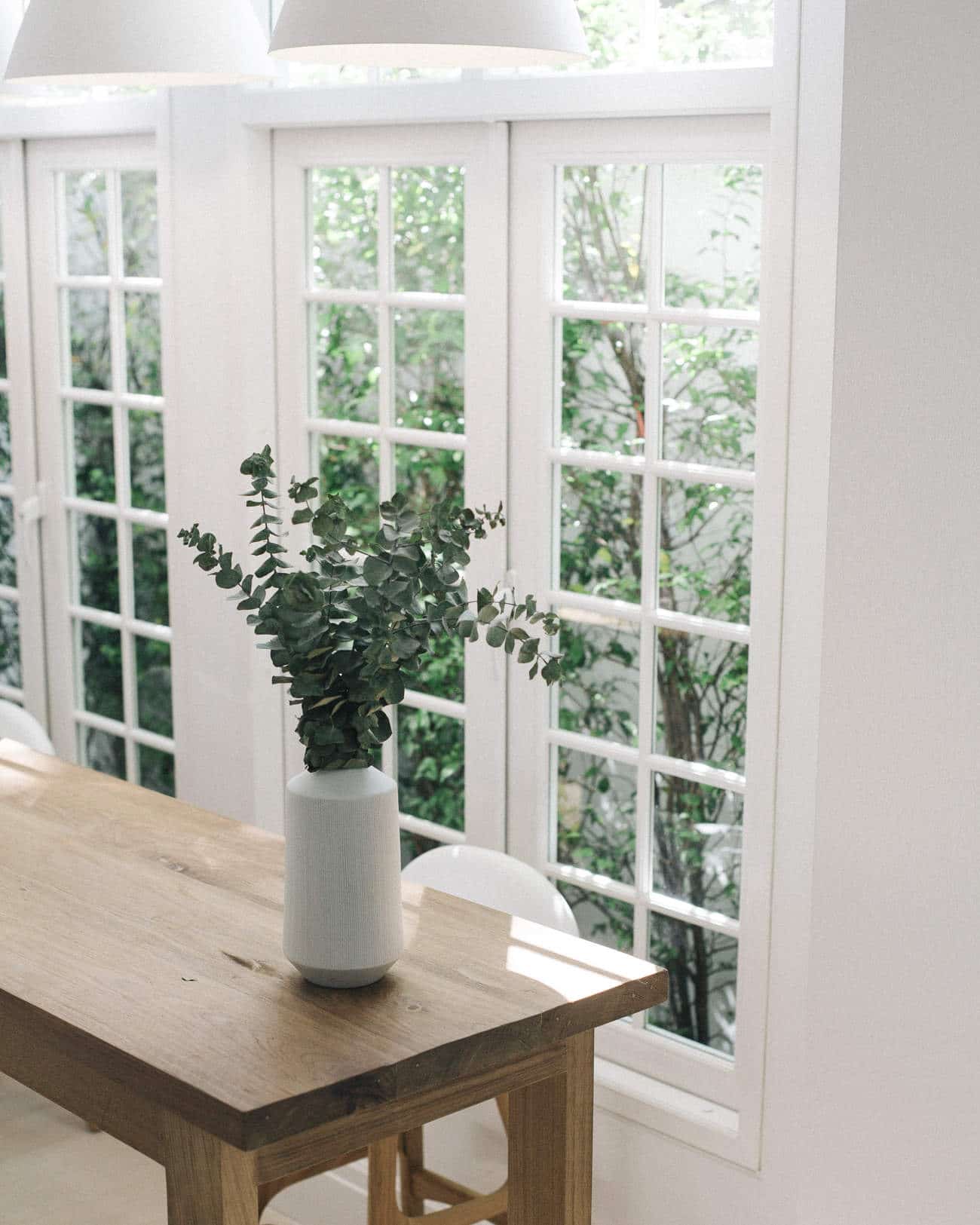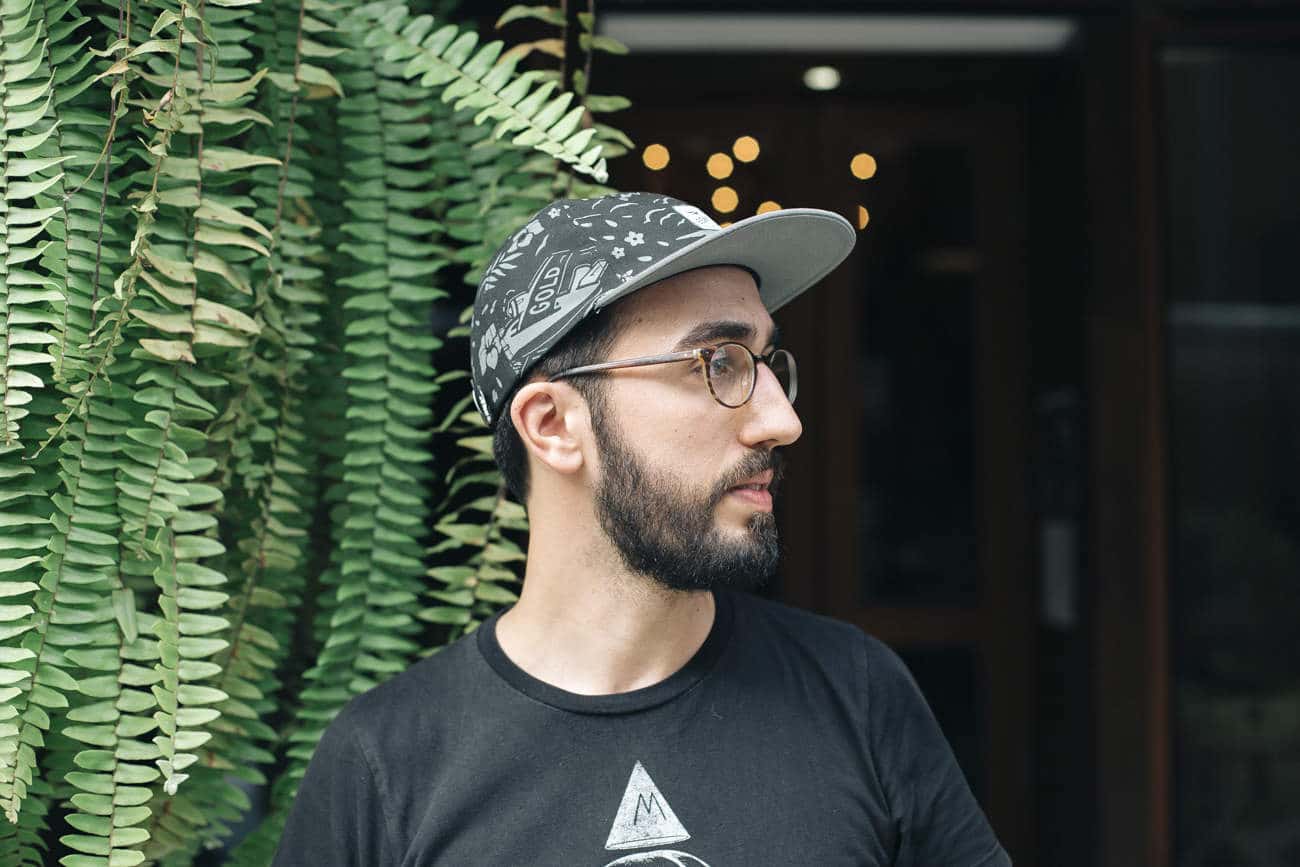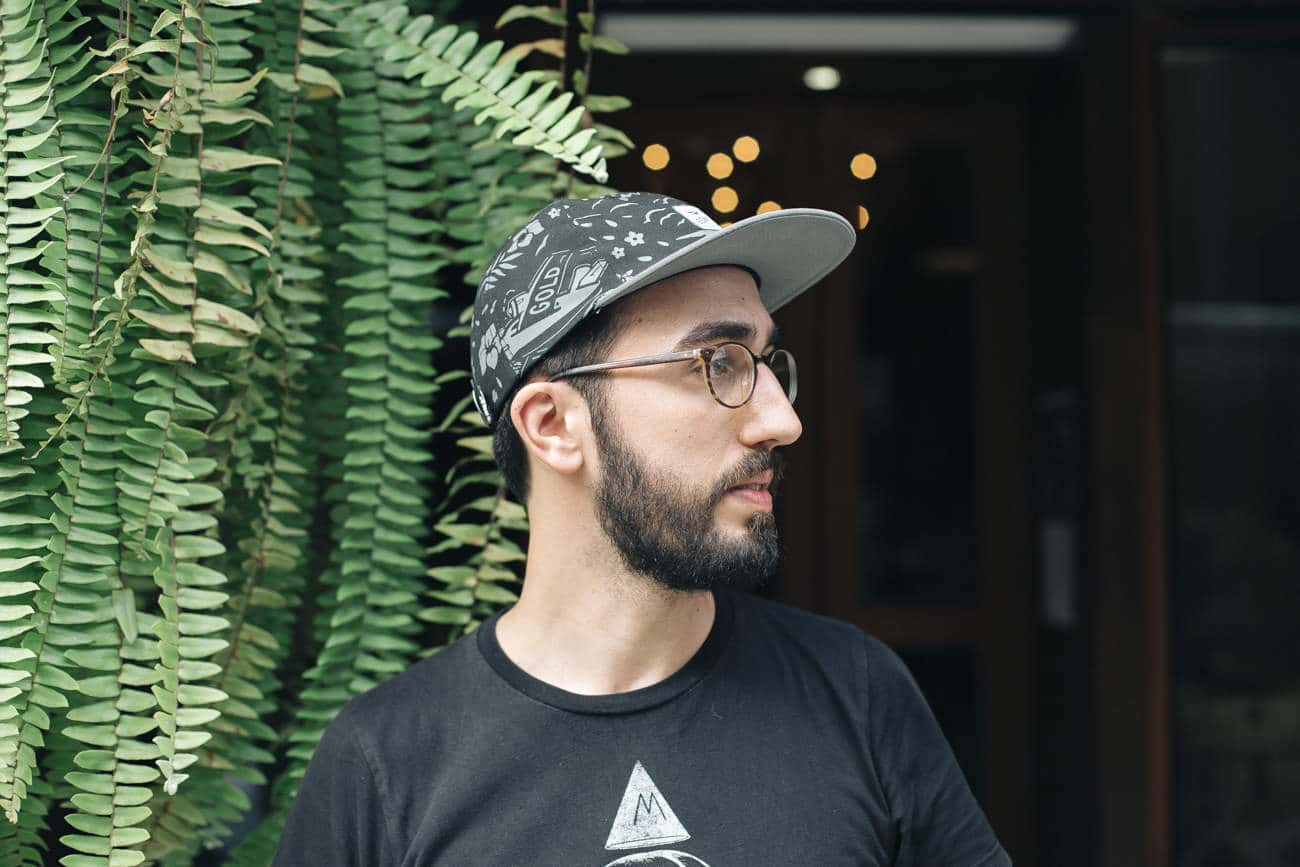 Work work work. But what happens on the weekends? Well, weekends are sacred. They are made for chilling. And here in Chiang Mai, they are additionally made for a variety of cool activities.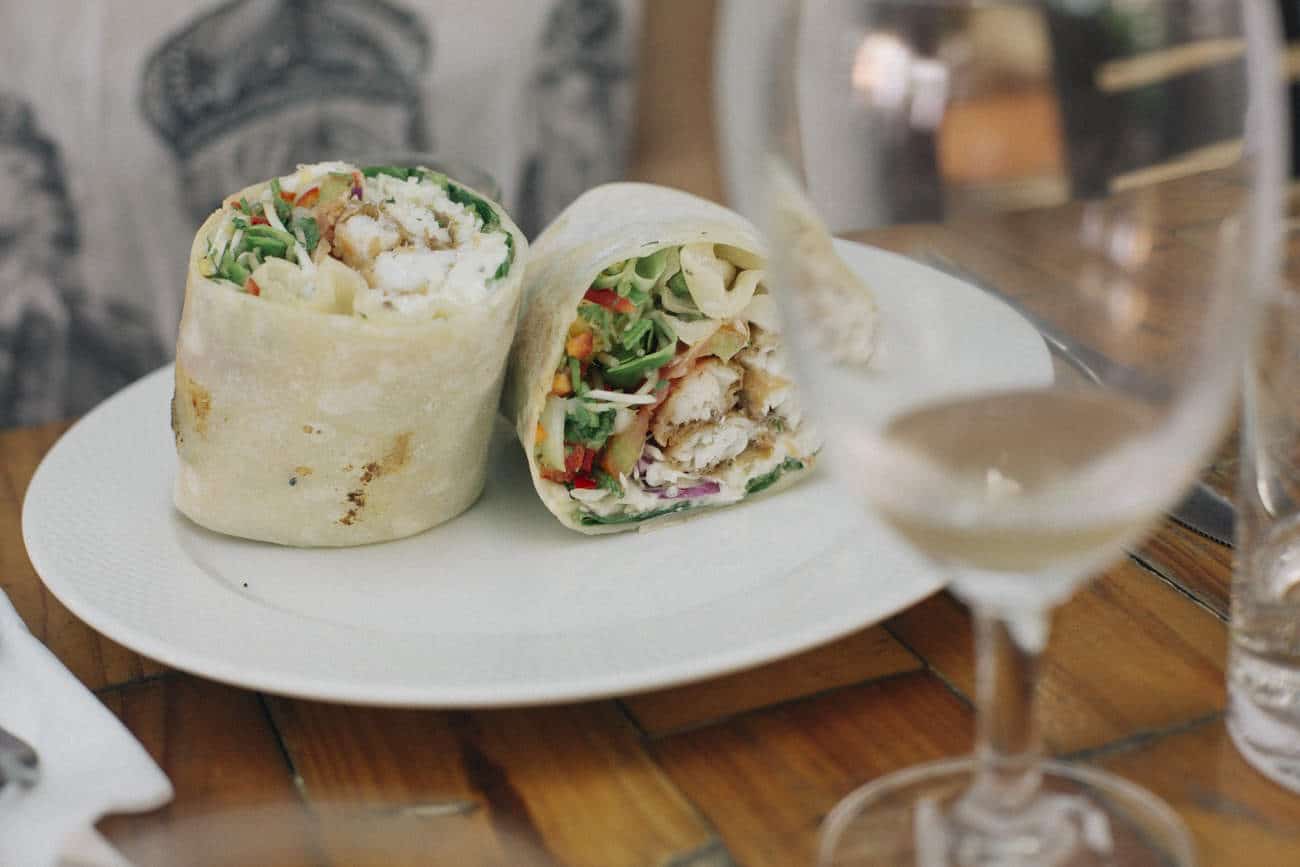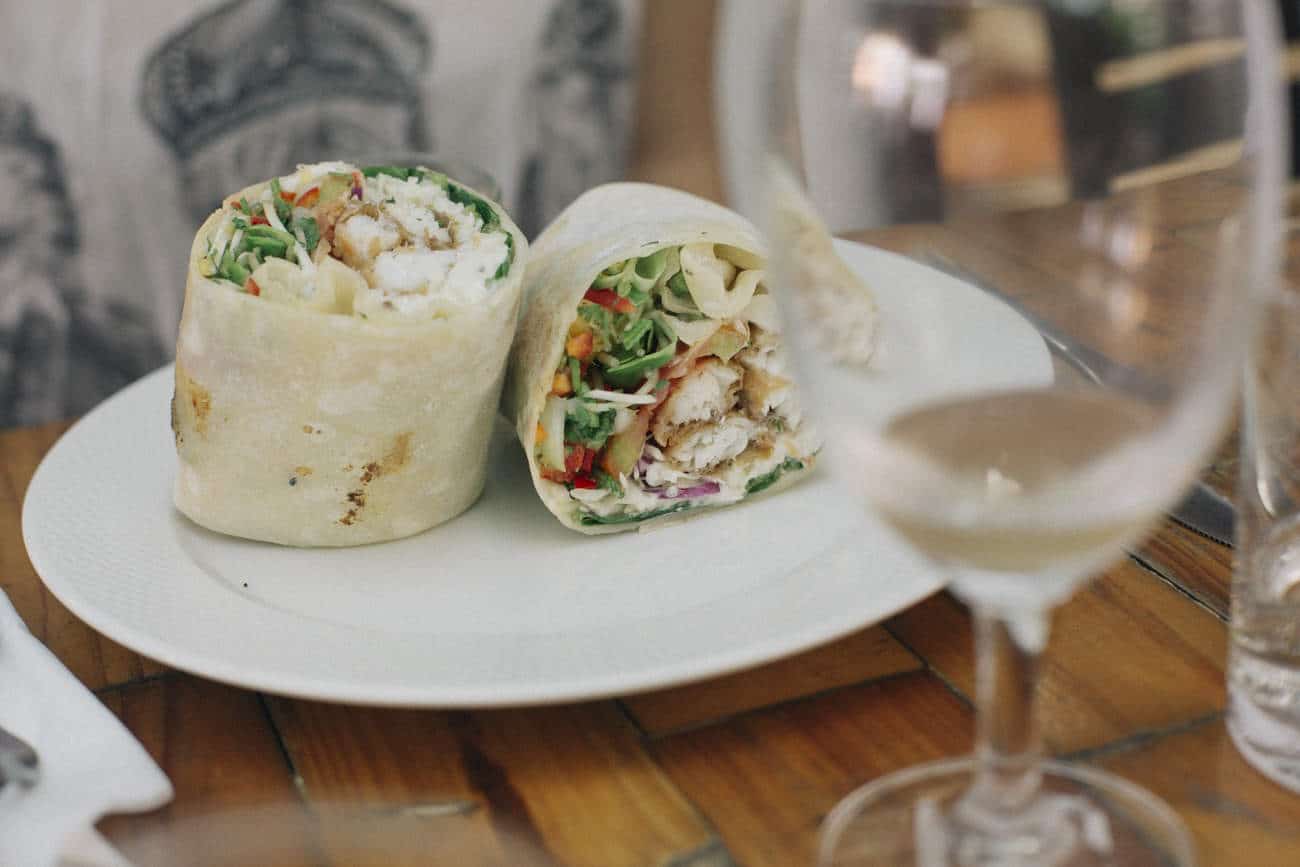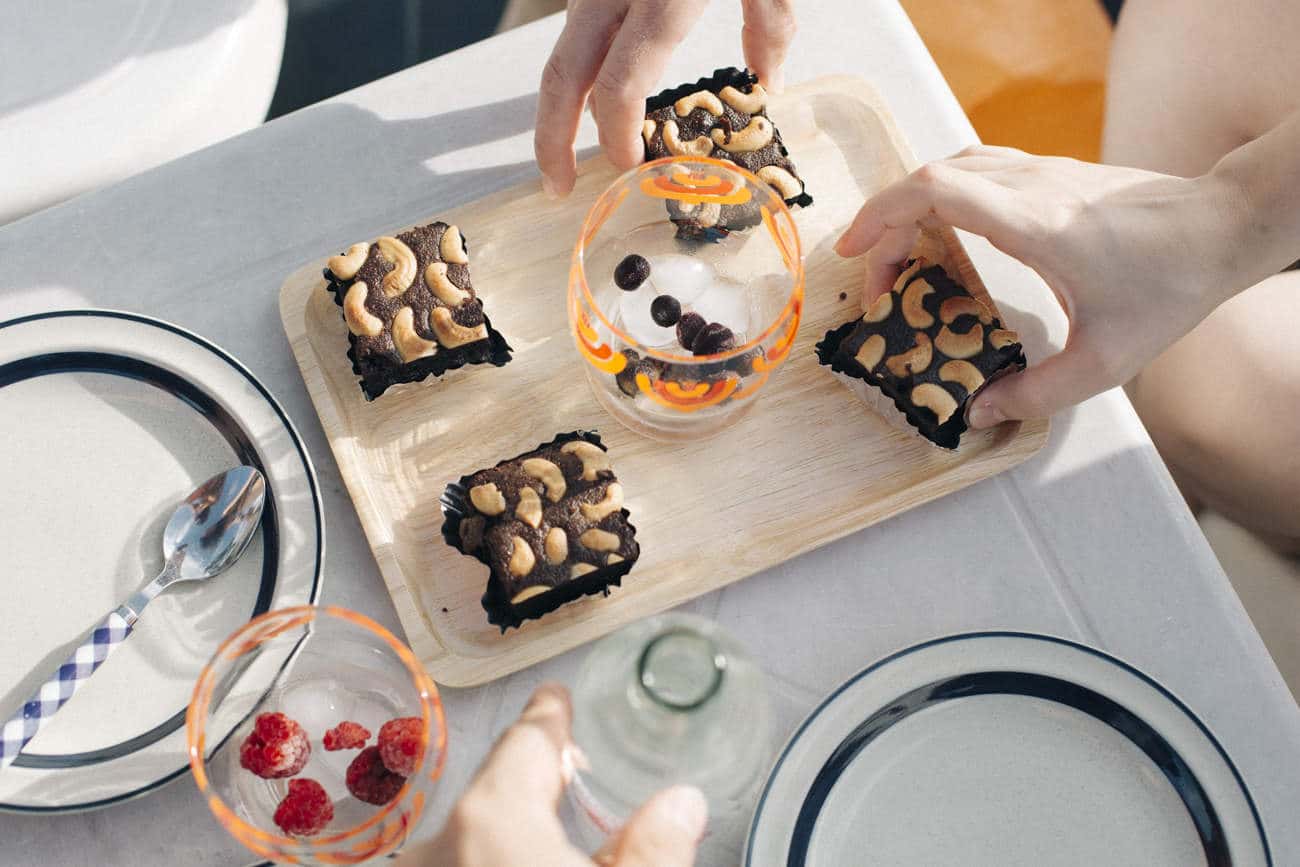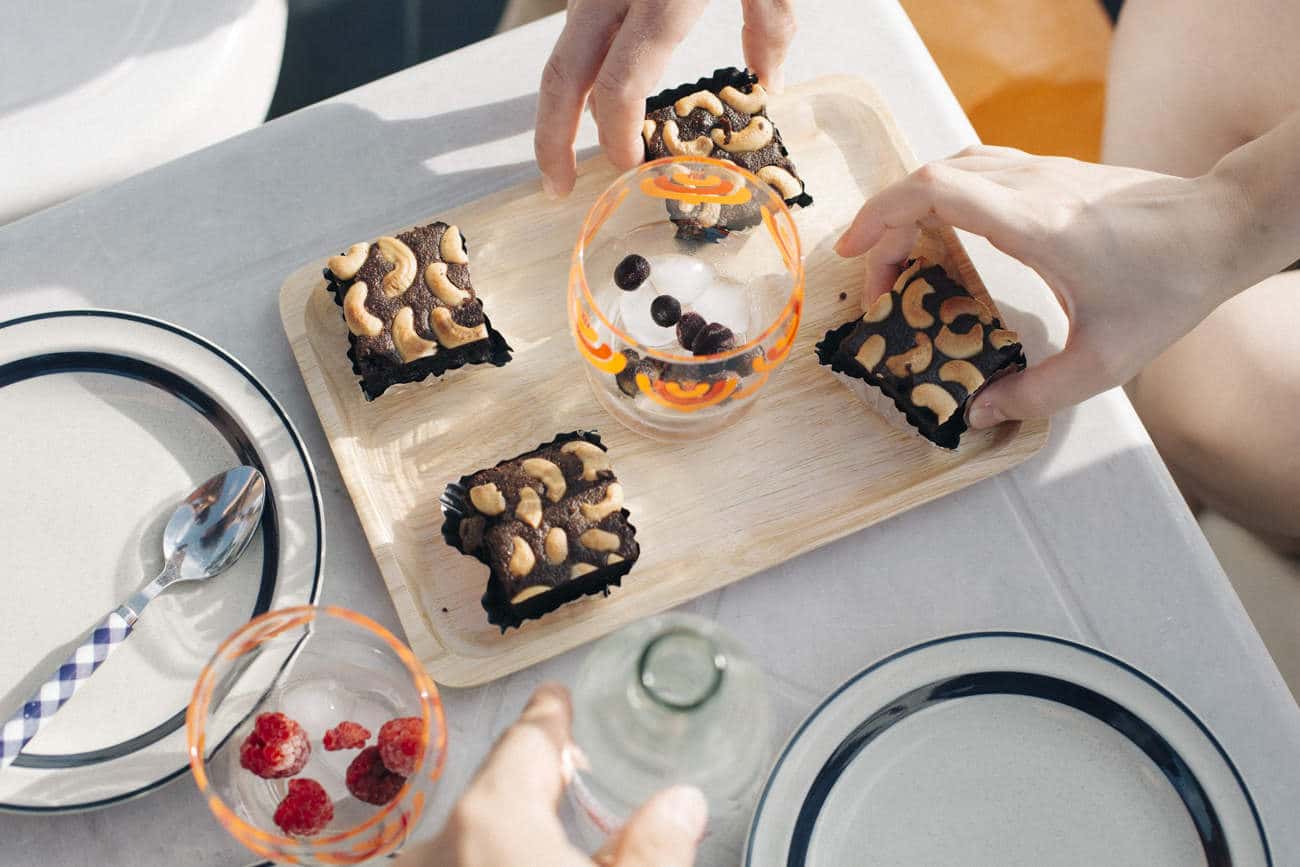 Together with Gen & Nick, we unintentionally made it our ritual to go grab lunch at Food 4 Thought on saturdays. This is a really lovely place not too far from where we live, serving yummy wraps, homemade kombucha, and gluten free vegan brownies. I didn't expect that, but there's an abundance of healthy food places around here.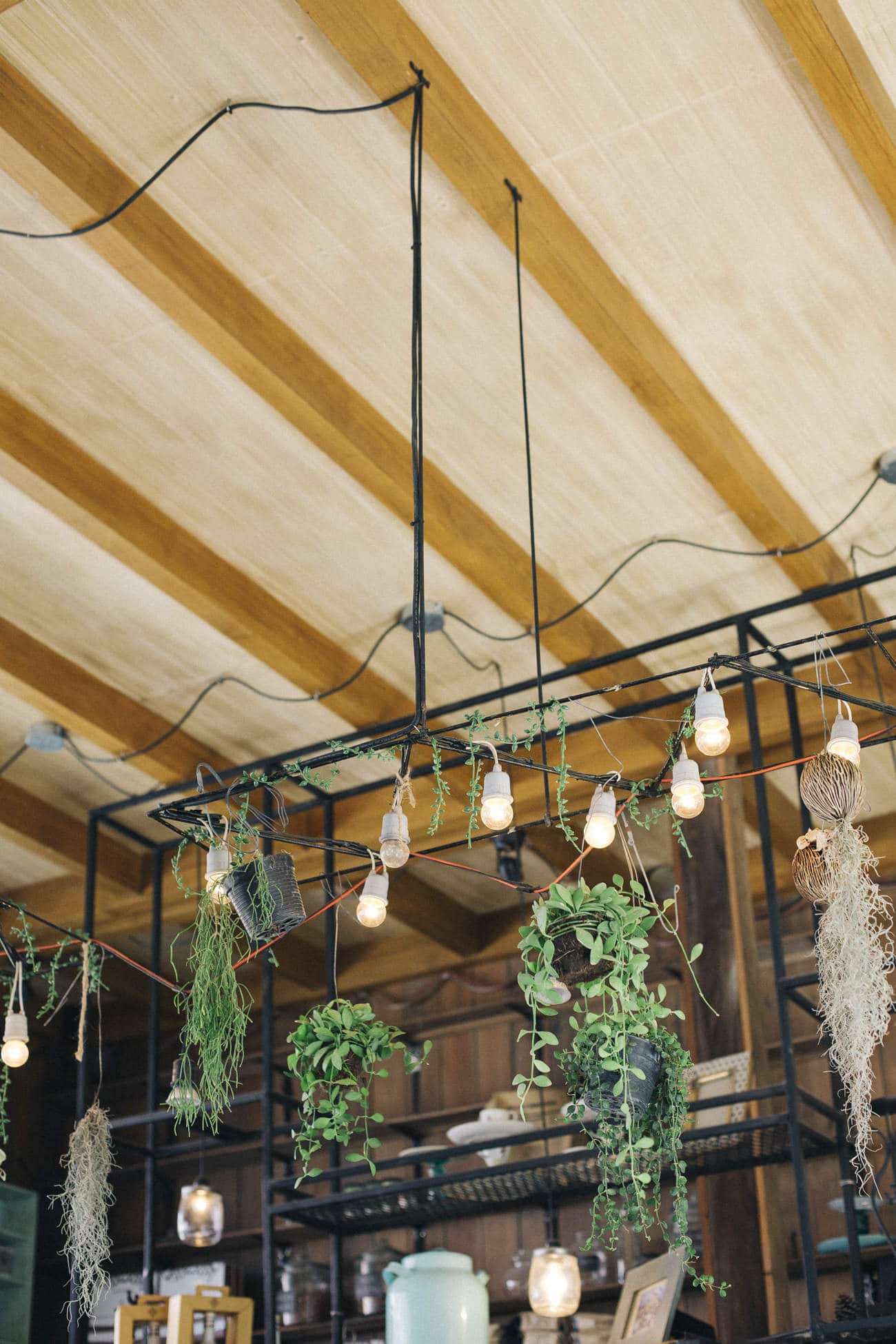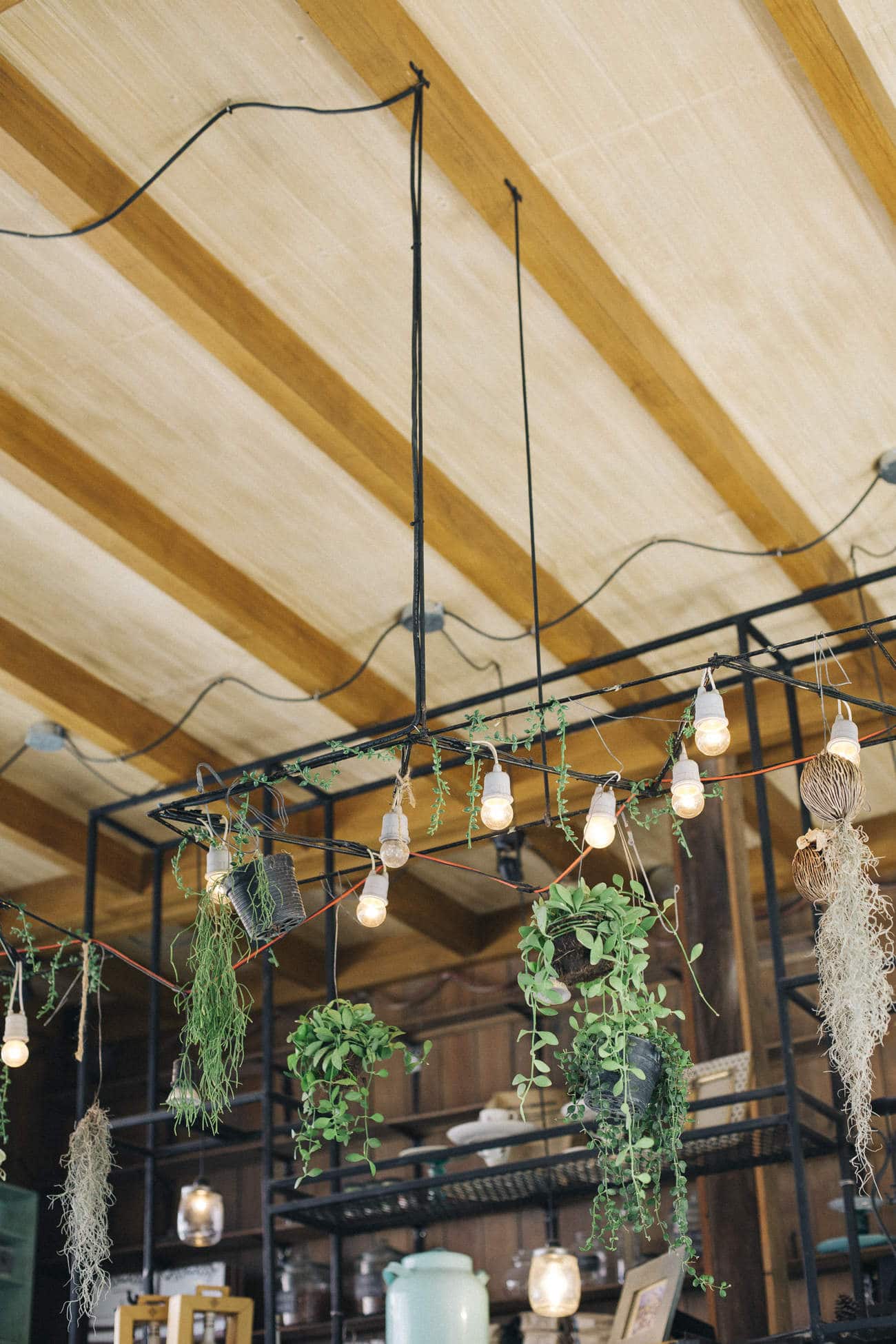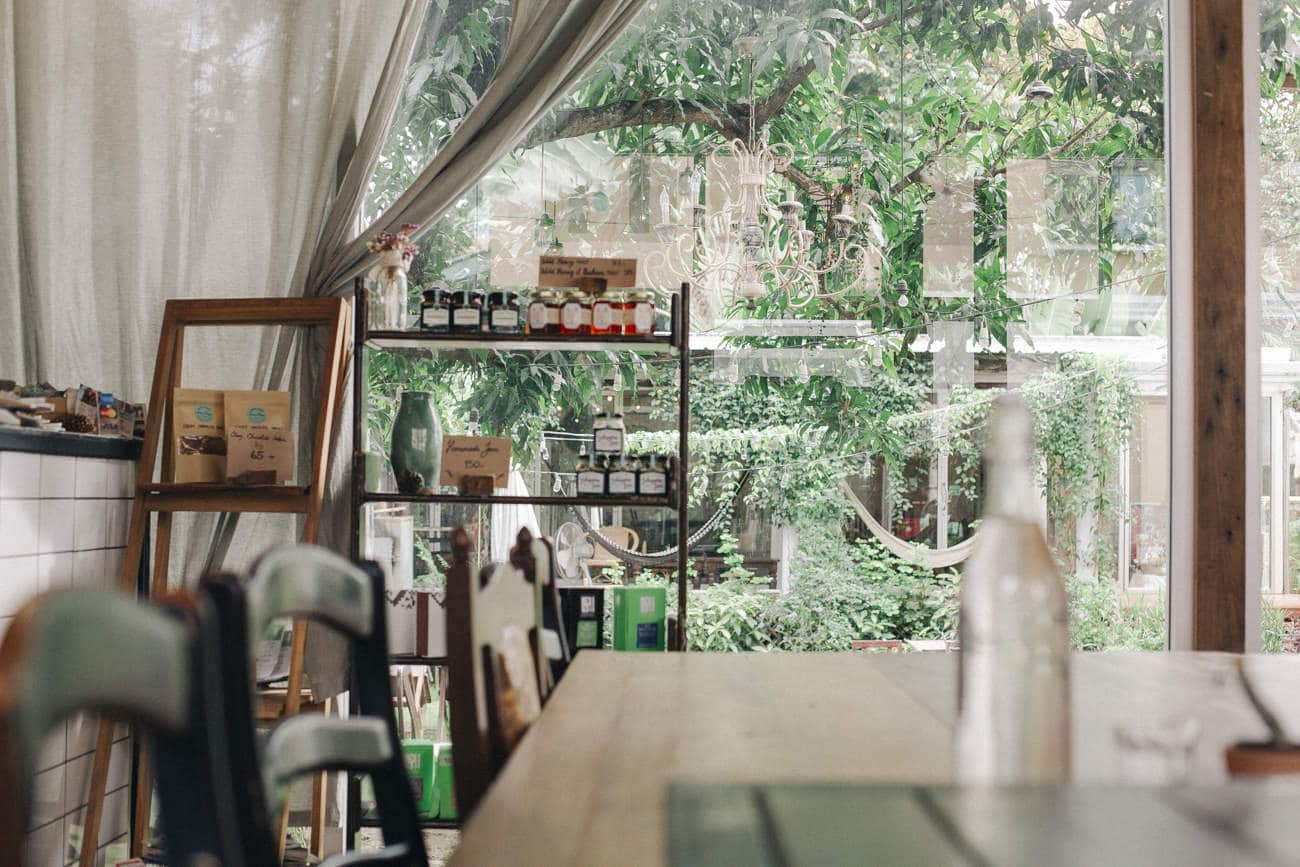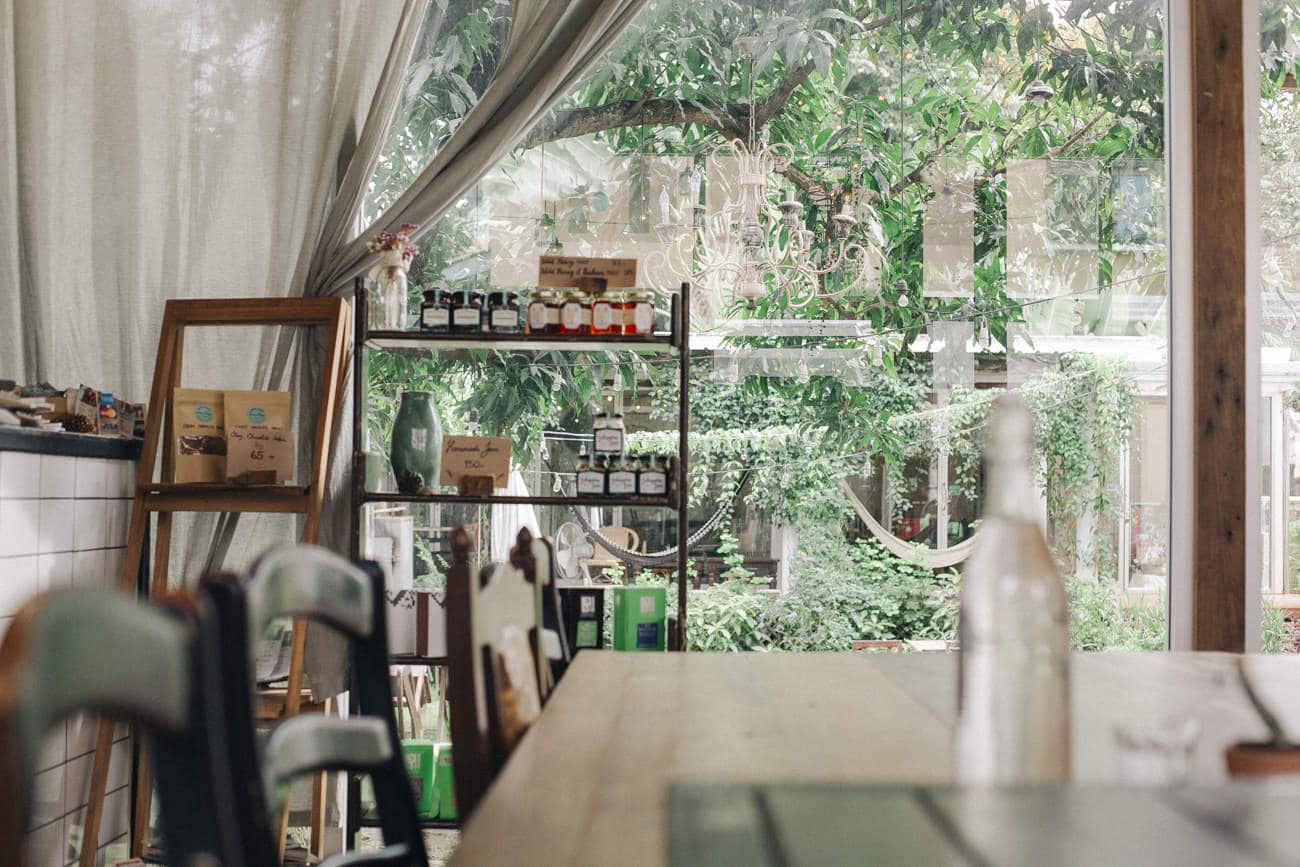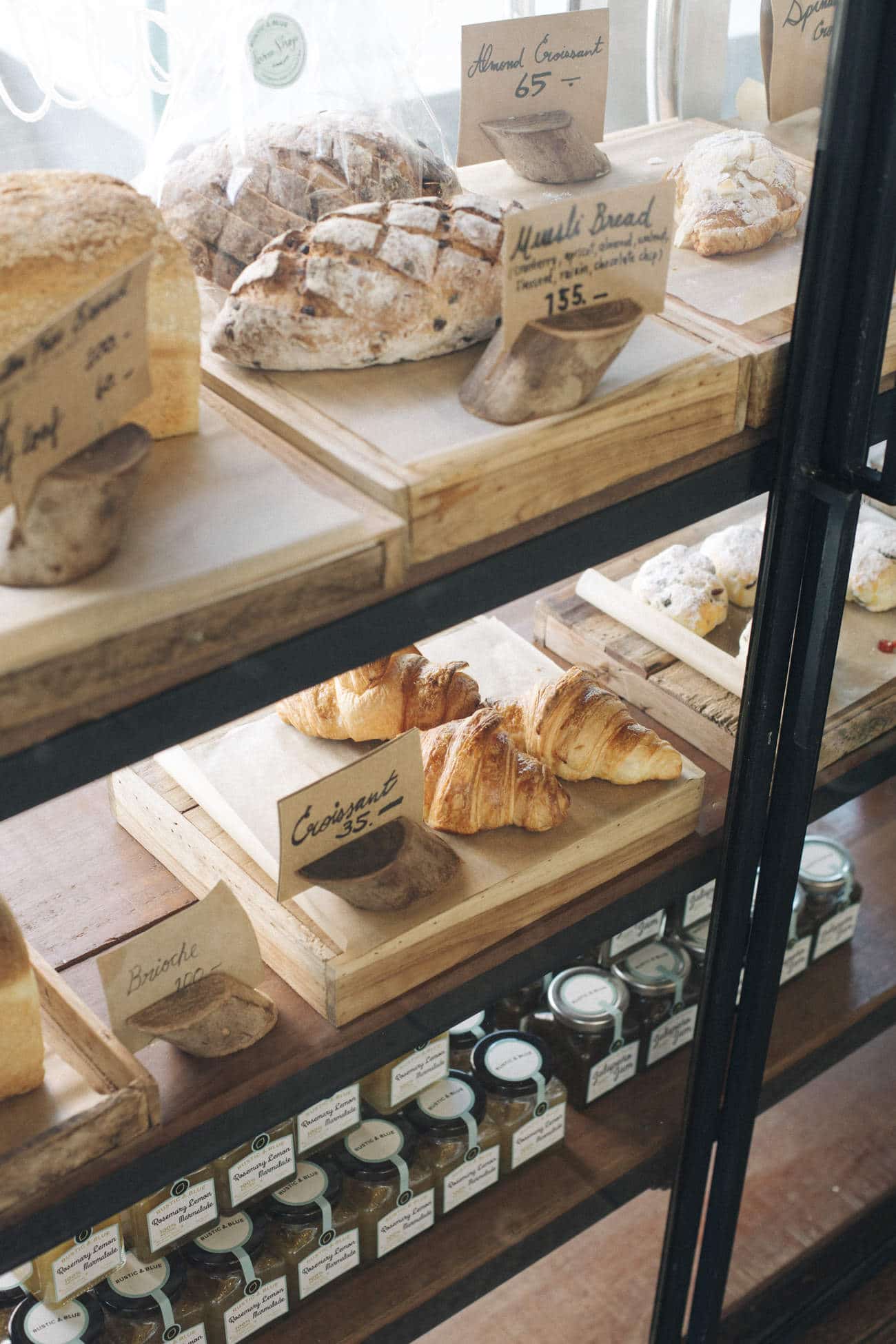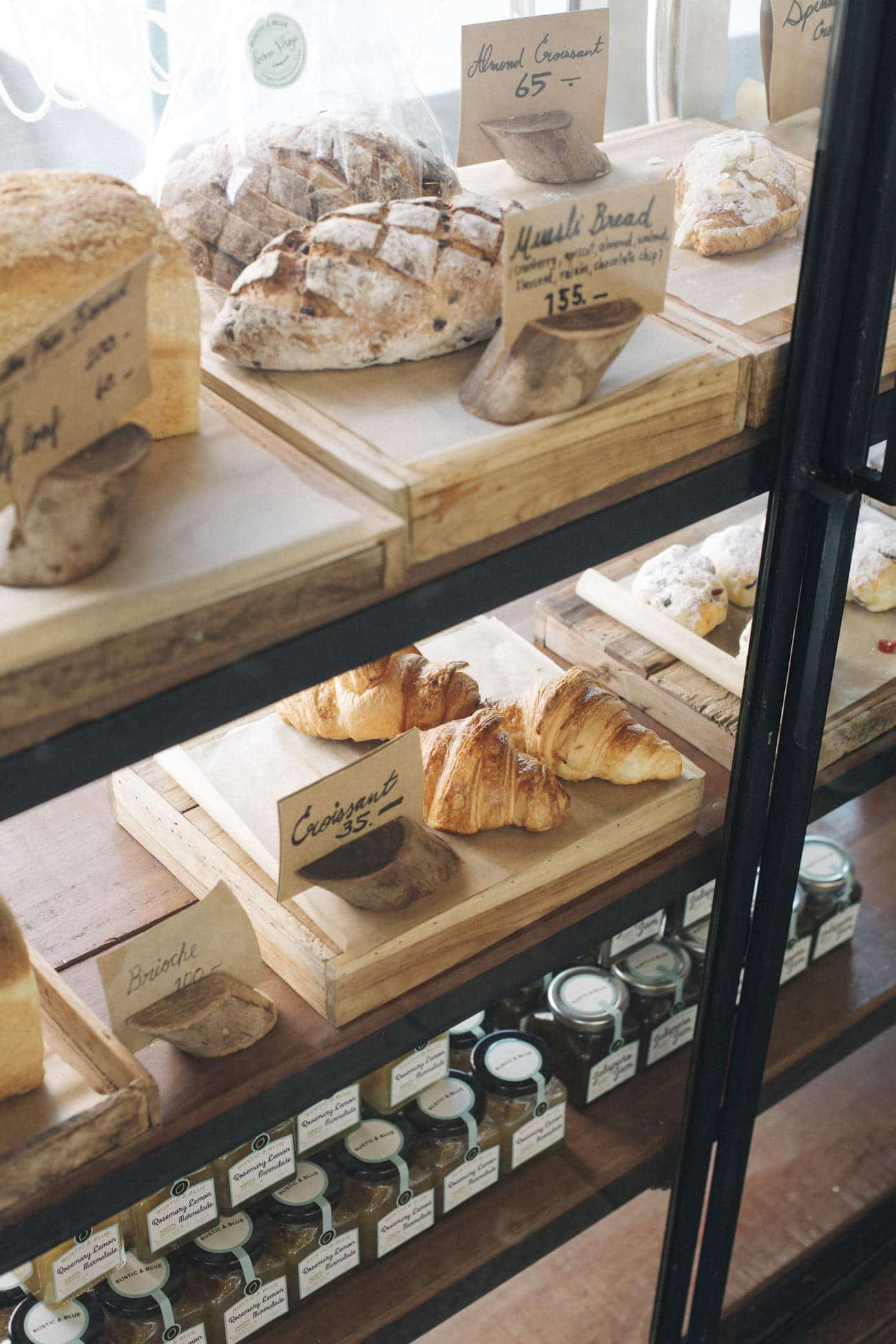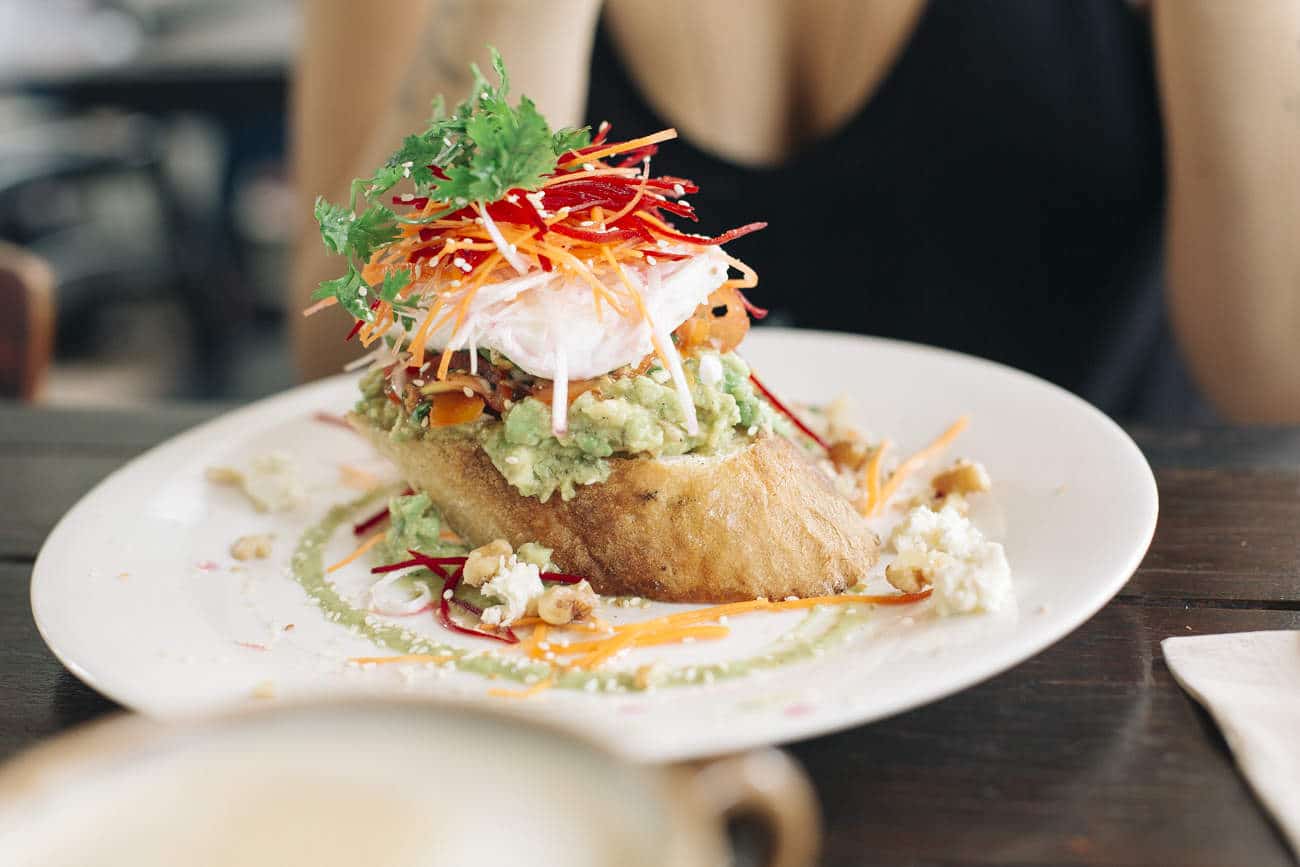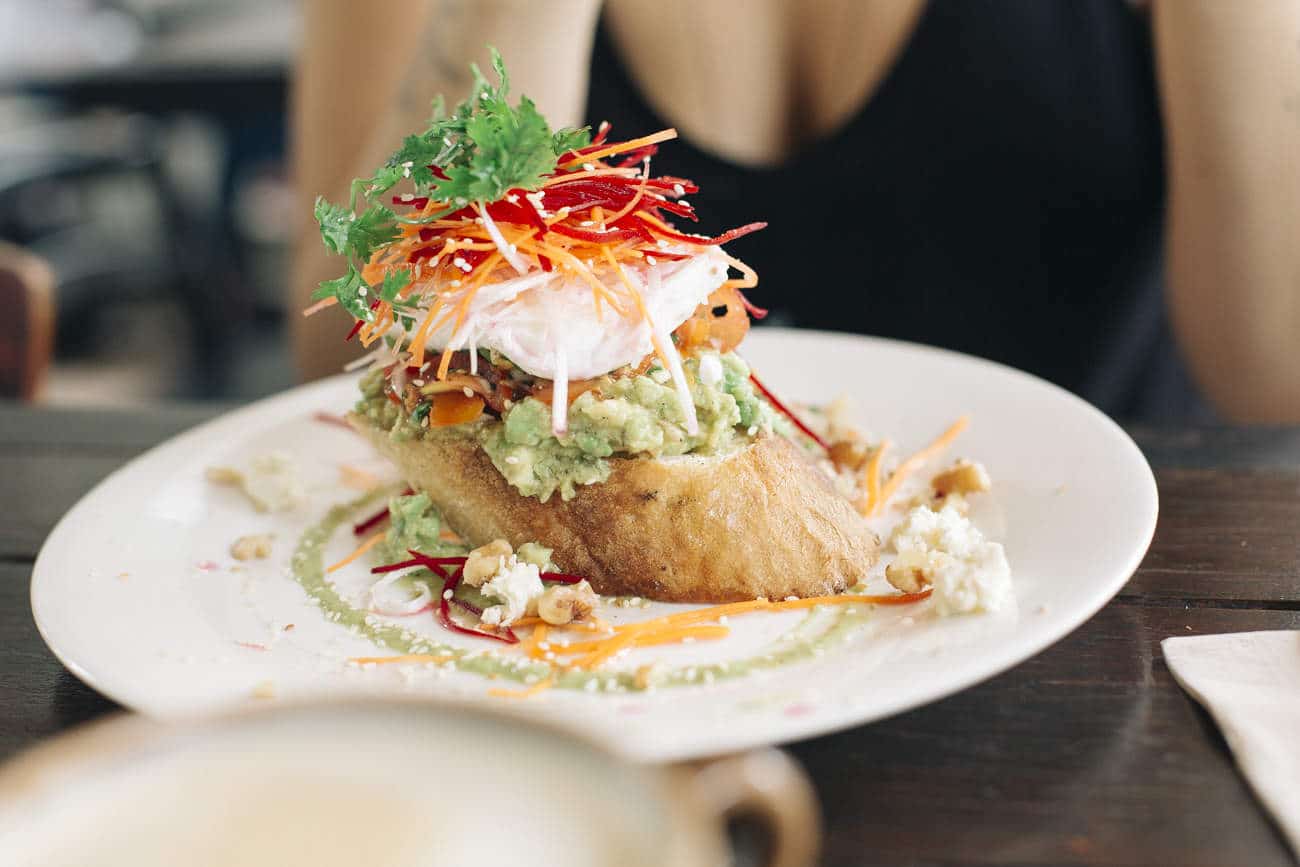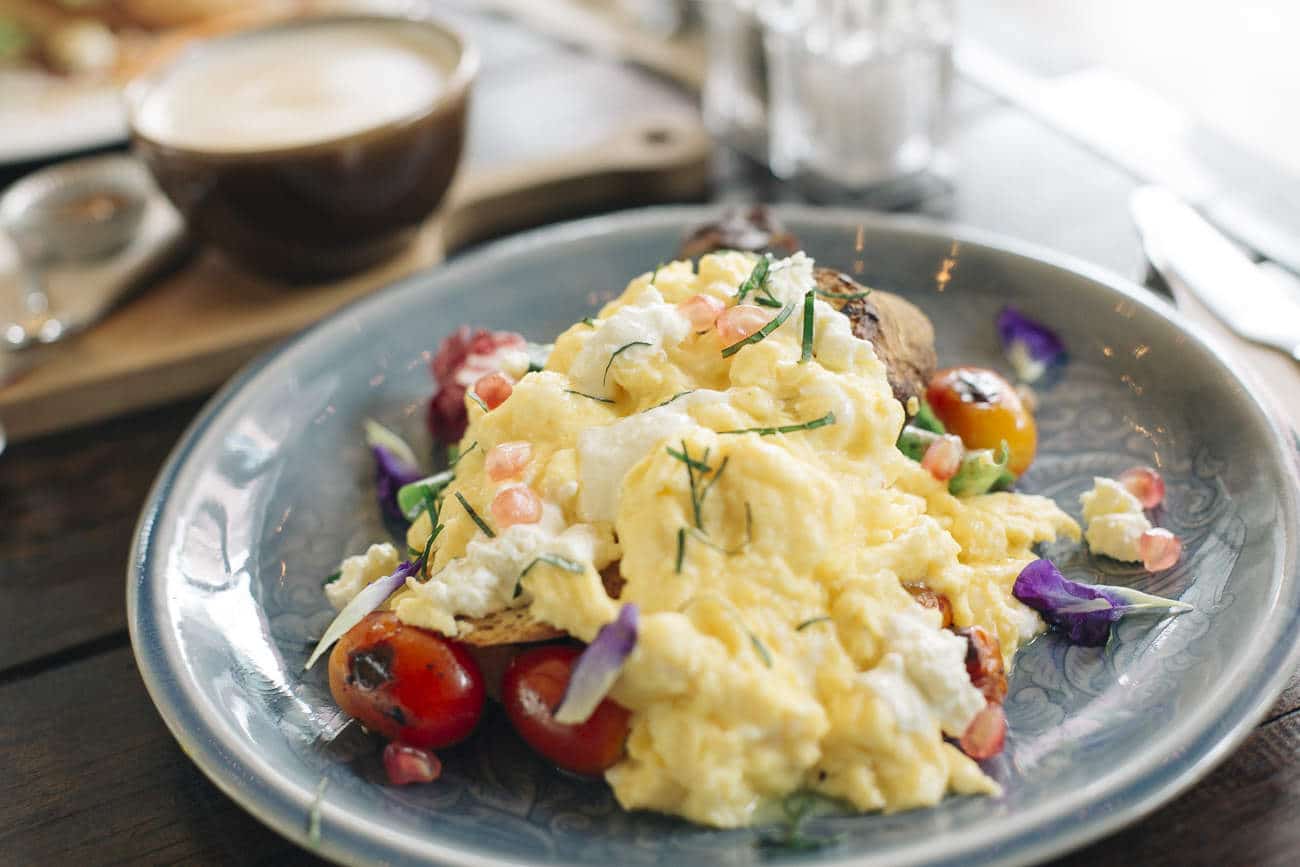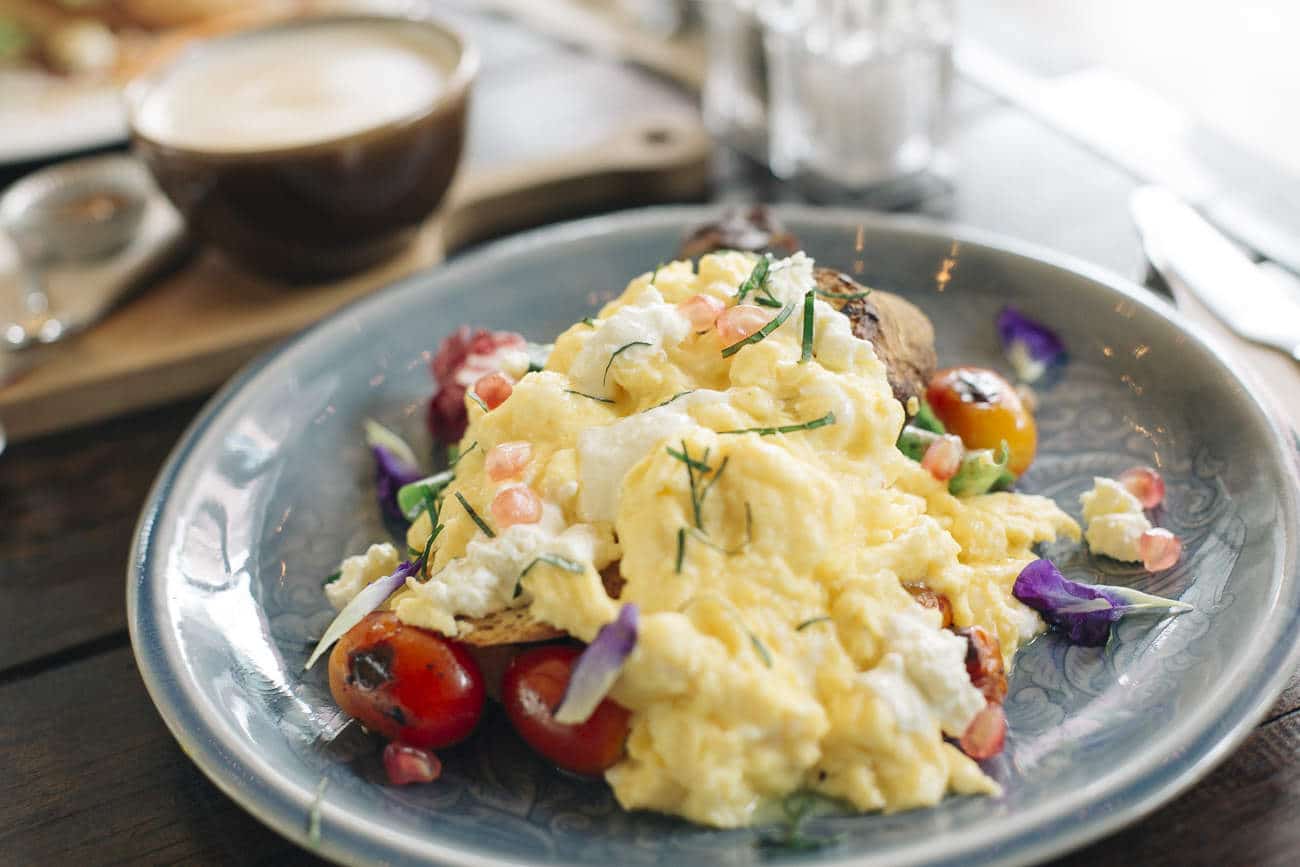 Another place which is perfect for easy-going weekend brunching is Rustic & Blue. Really cozy place with a cute little back yard, providing farm-fresh food with lots of care and attention (with a few edible flowers and sprouts…!). They also make a lot of homemade bread & pastries and they organize a gathering-style dinner at their farm every month. We wanted to go to the one scheduled now in October but unfortunately it got cancelled due to the Thai King's death, something which happened recently and that is extremely sad for the thai people who are now in mourning 🙁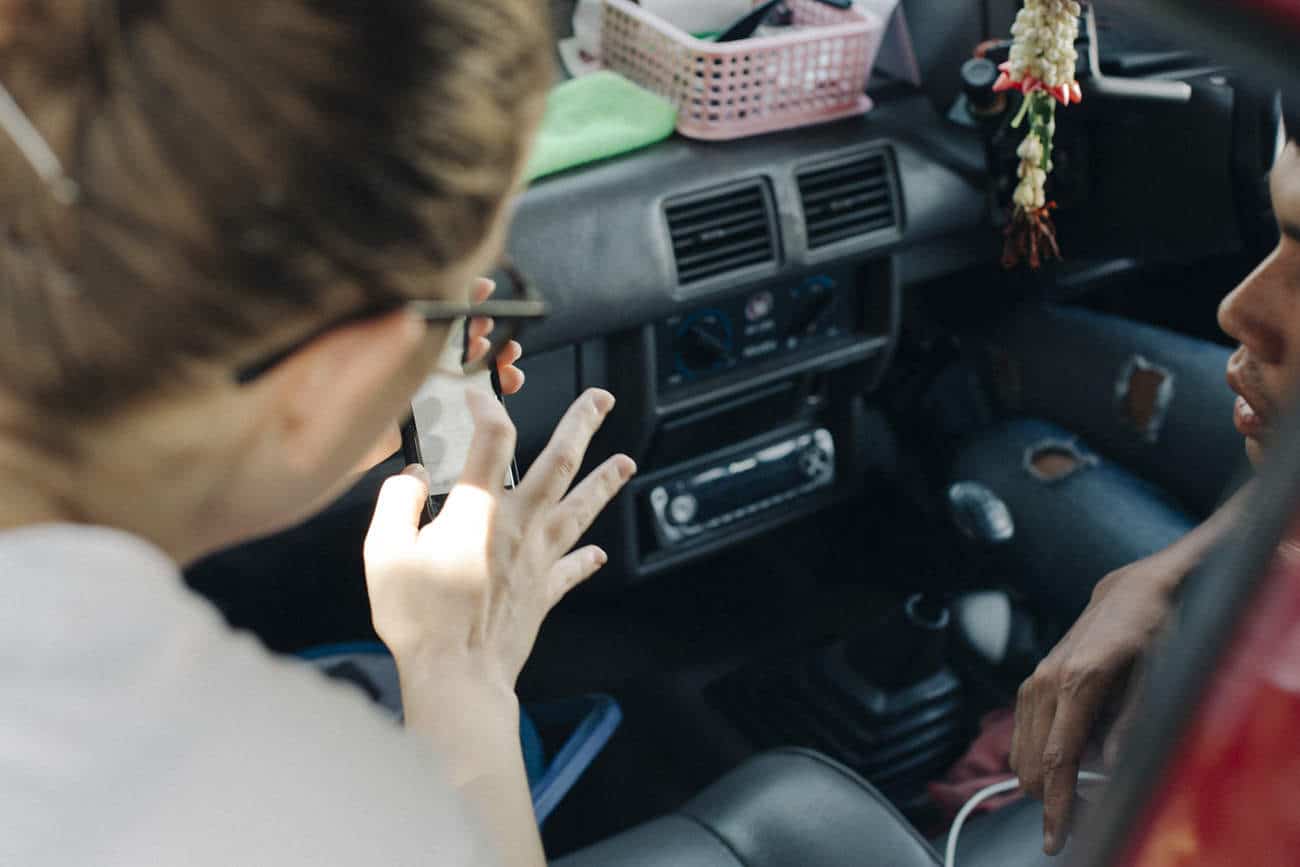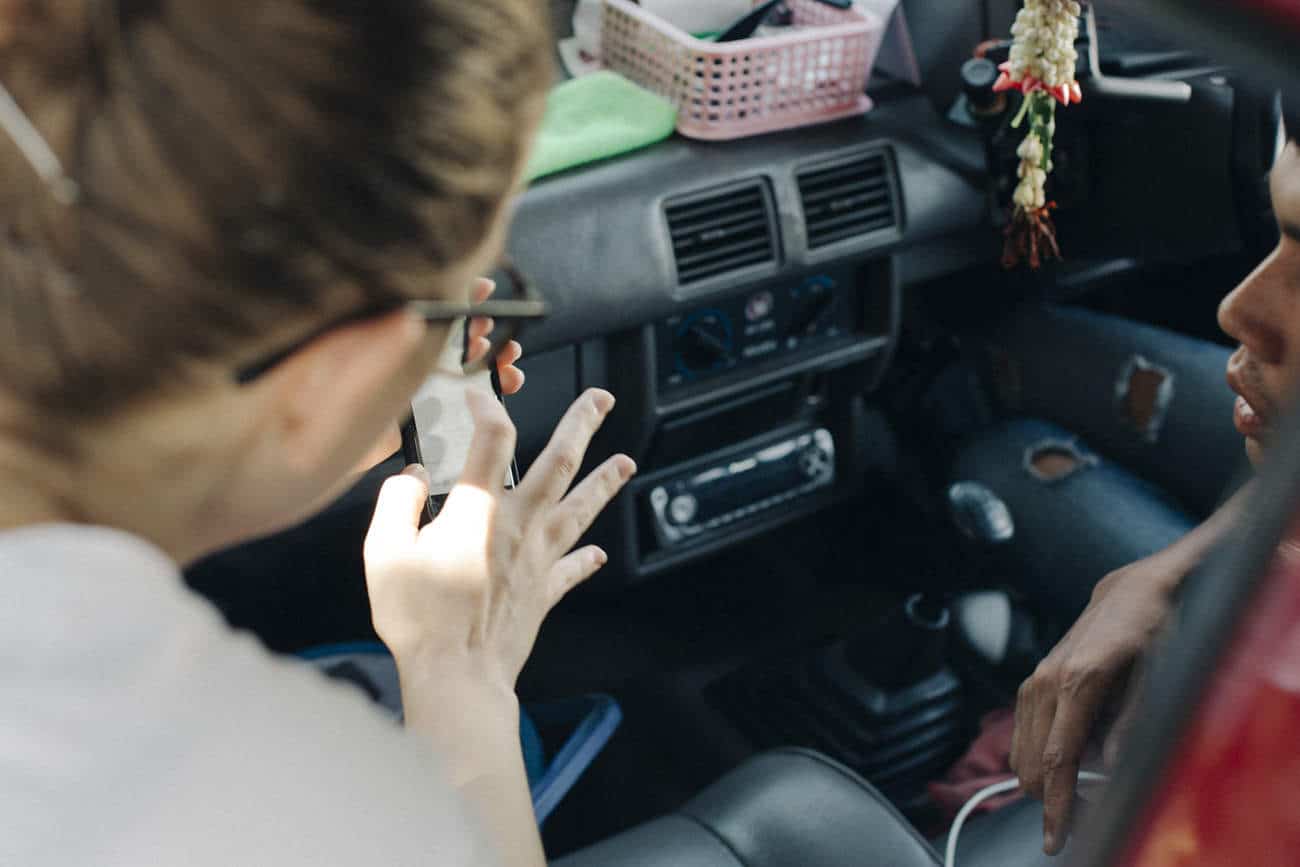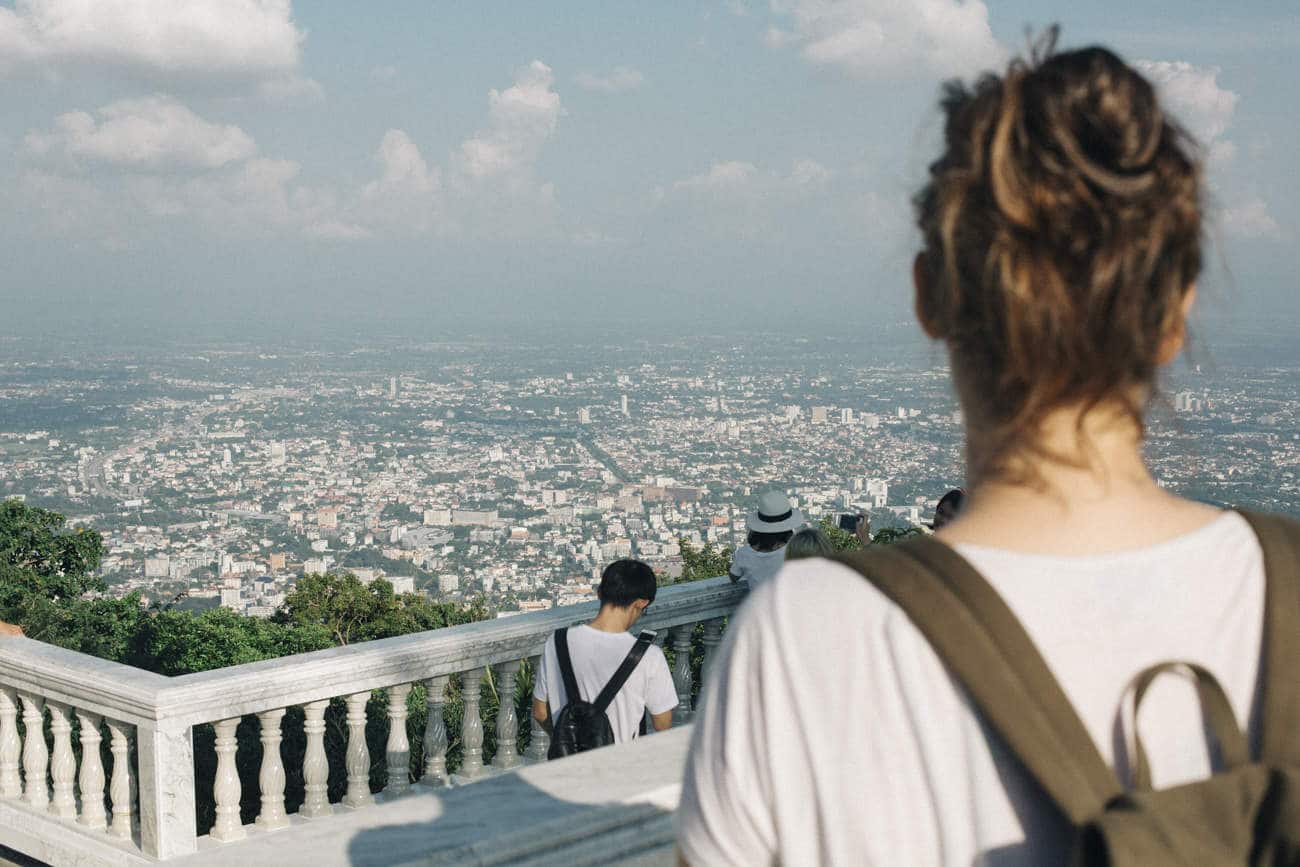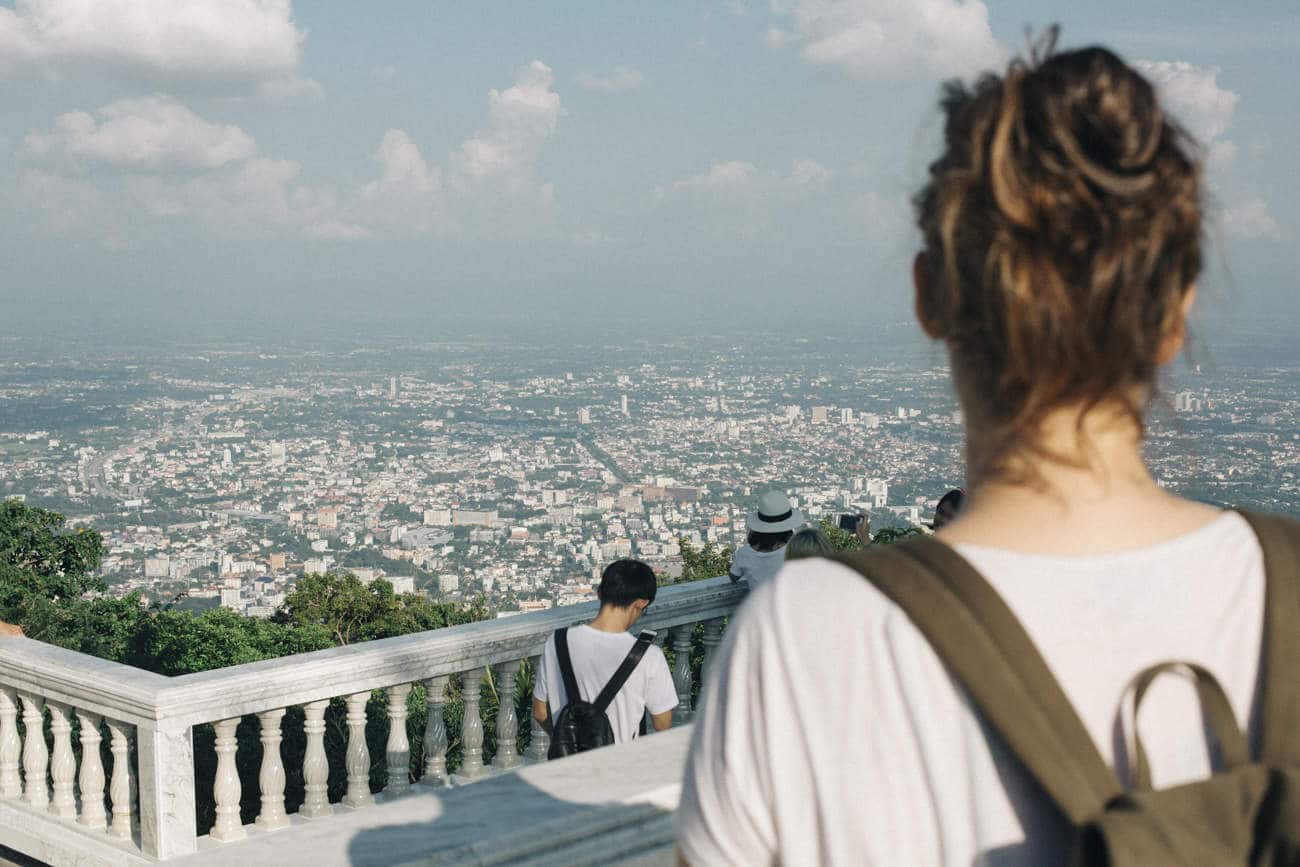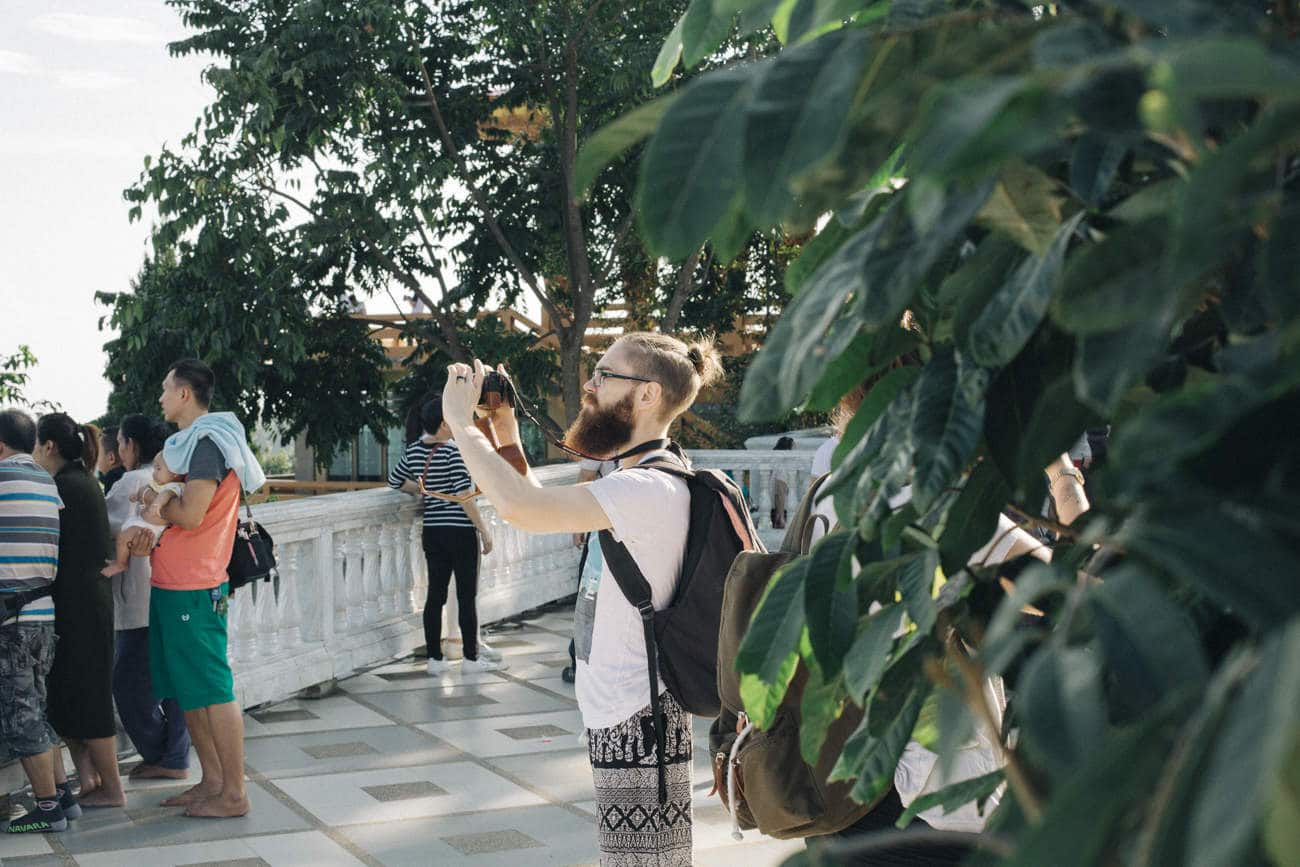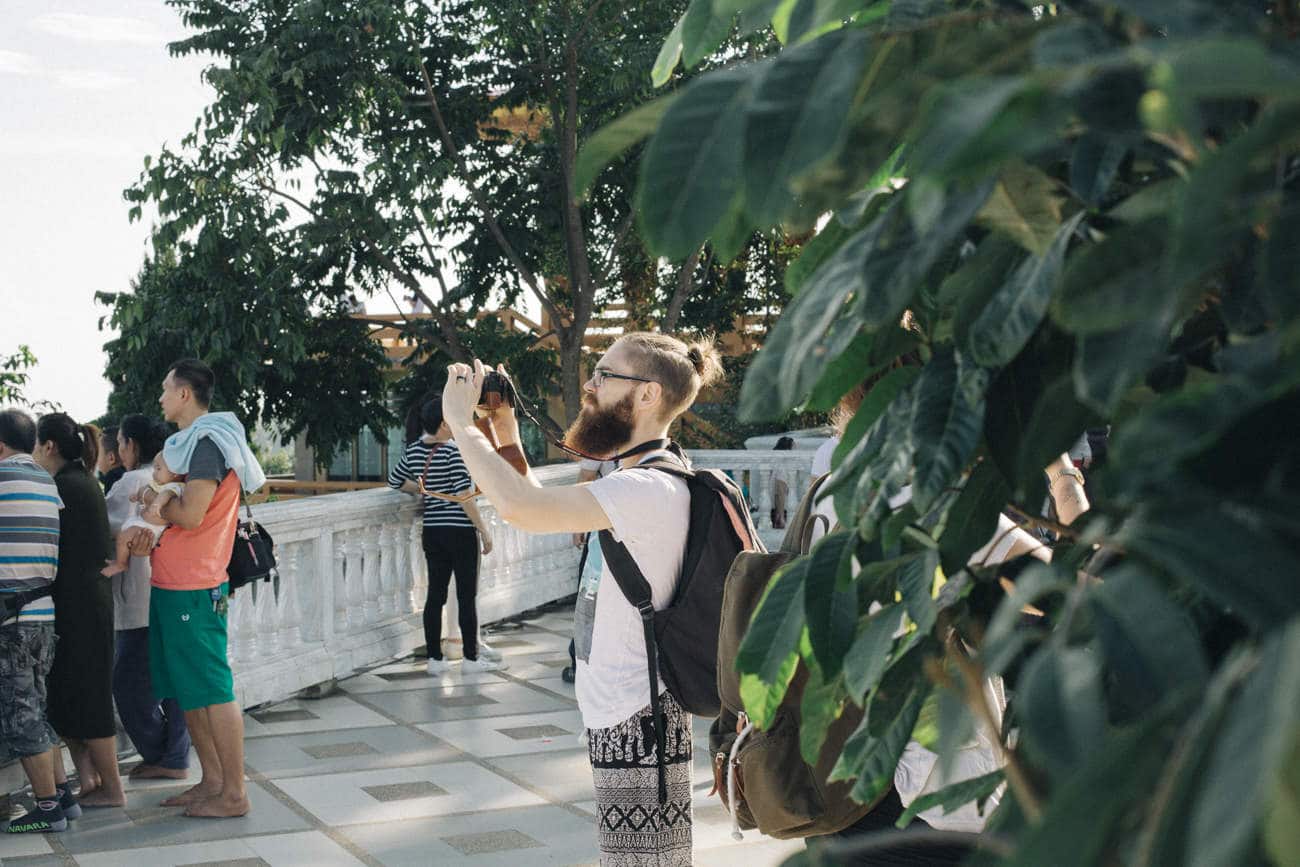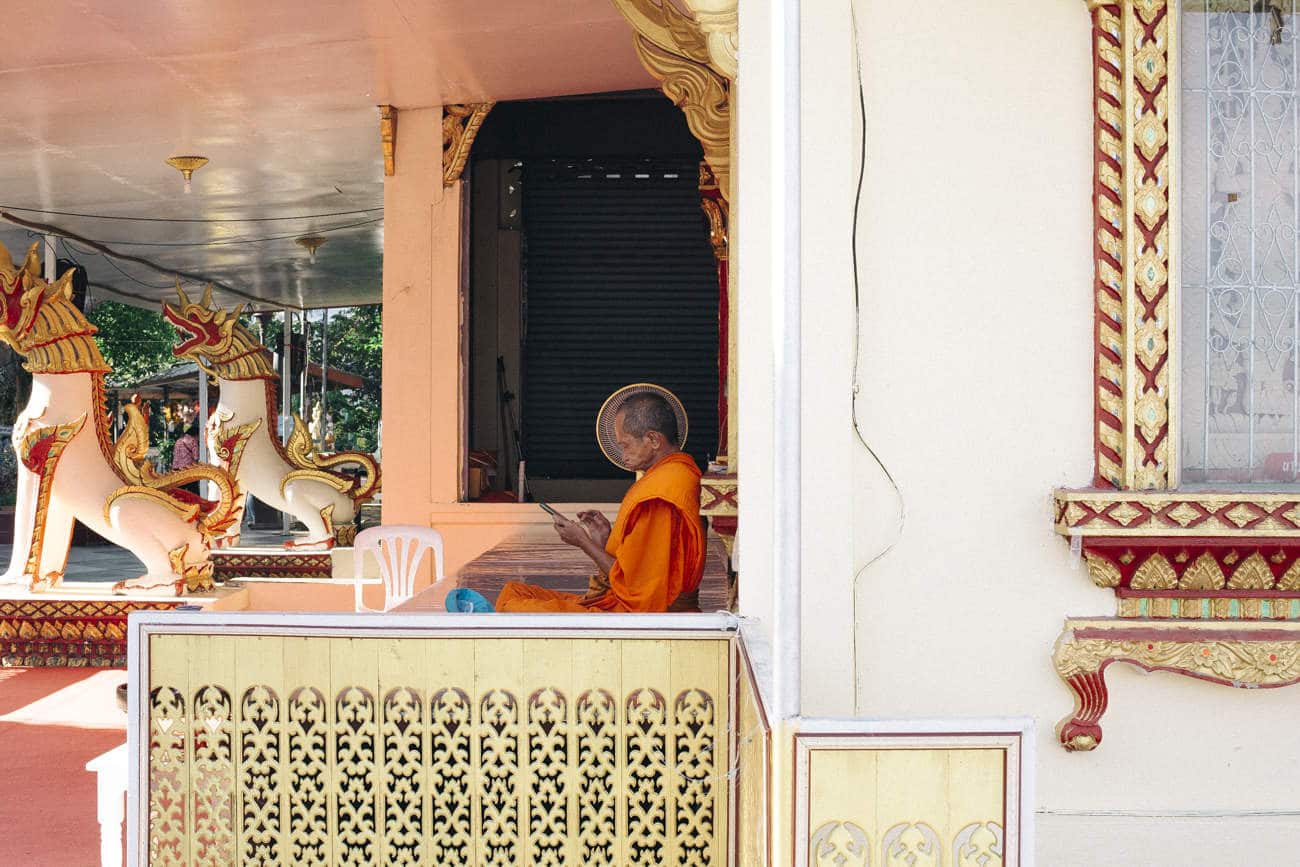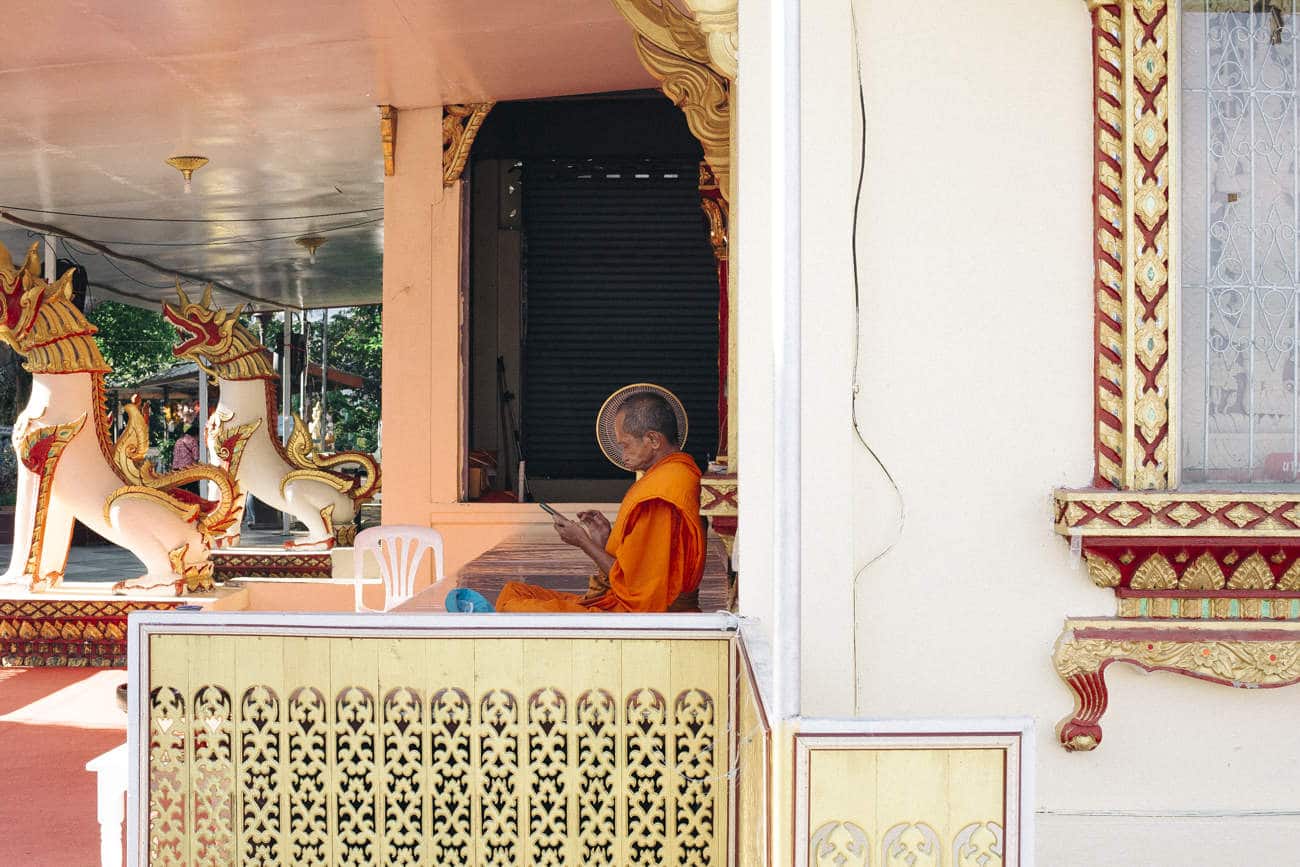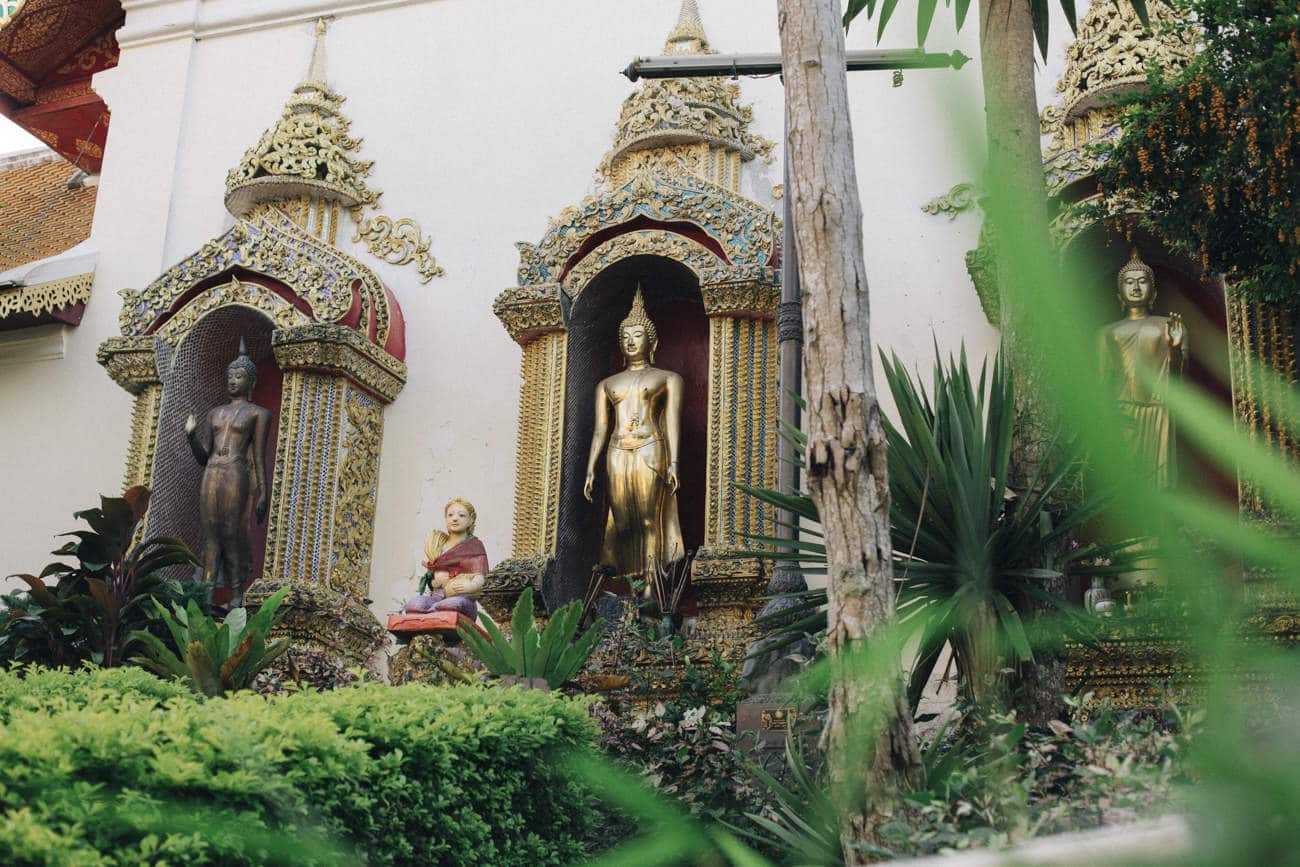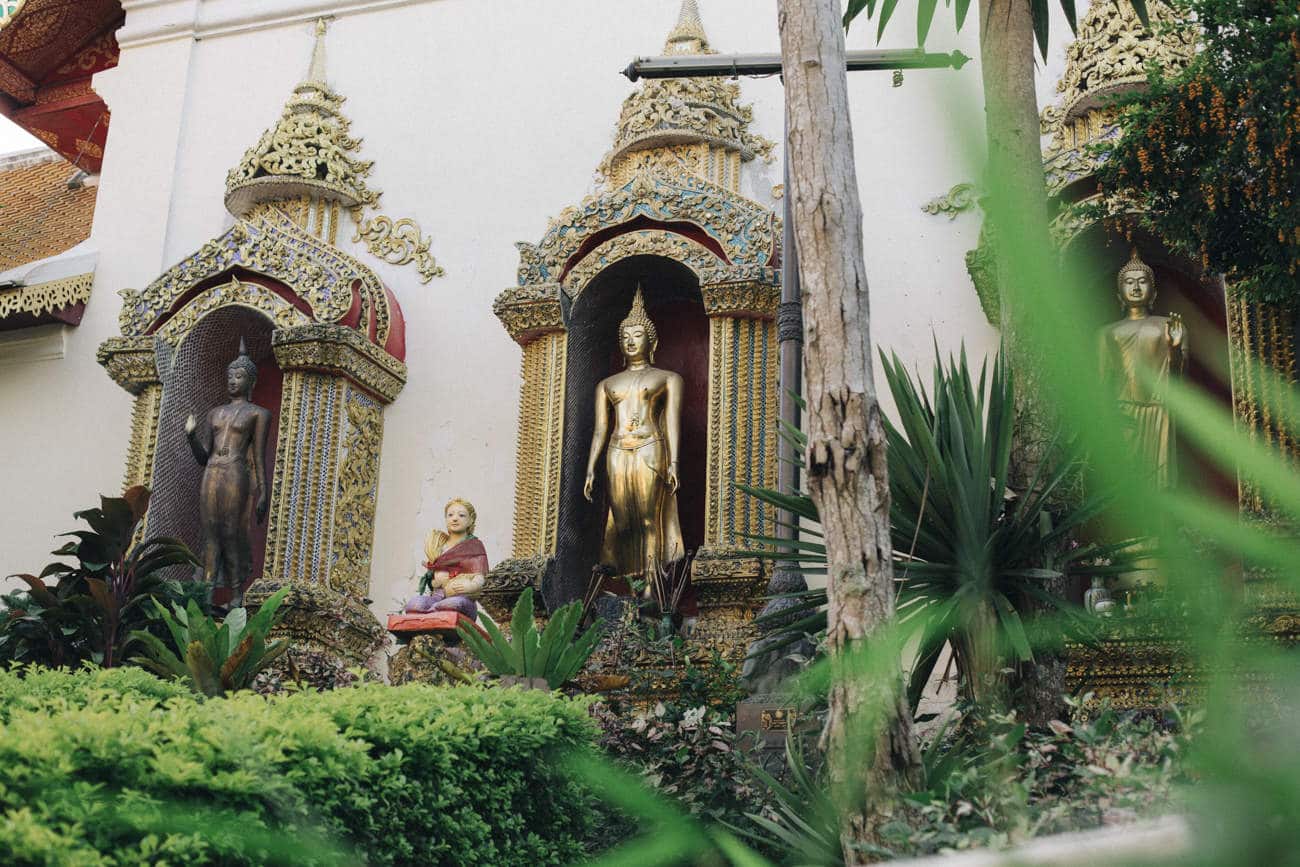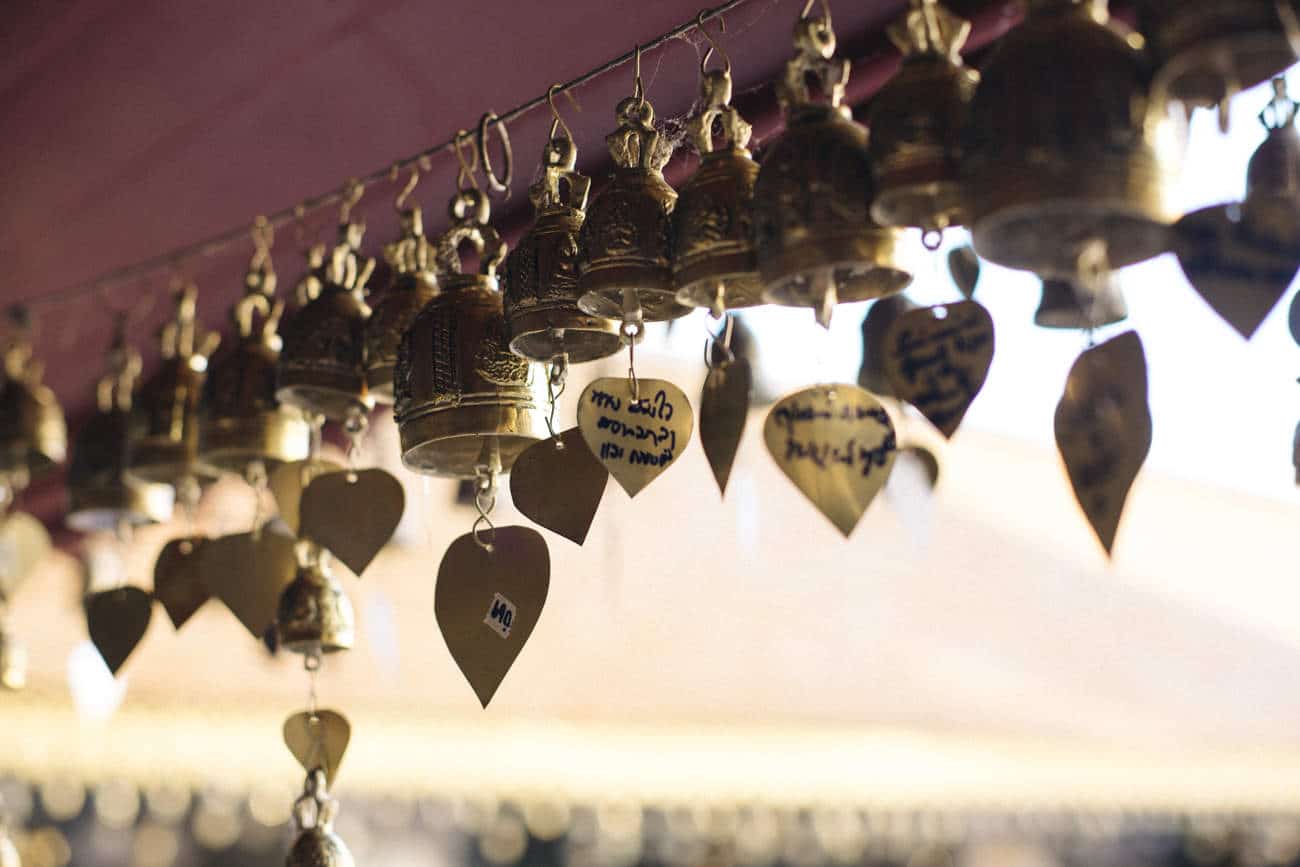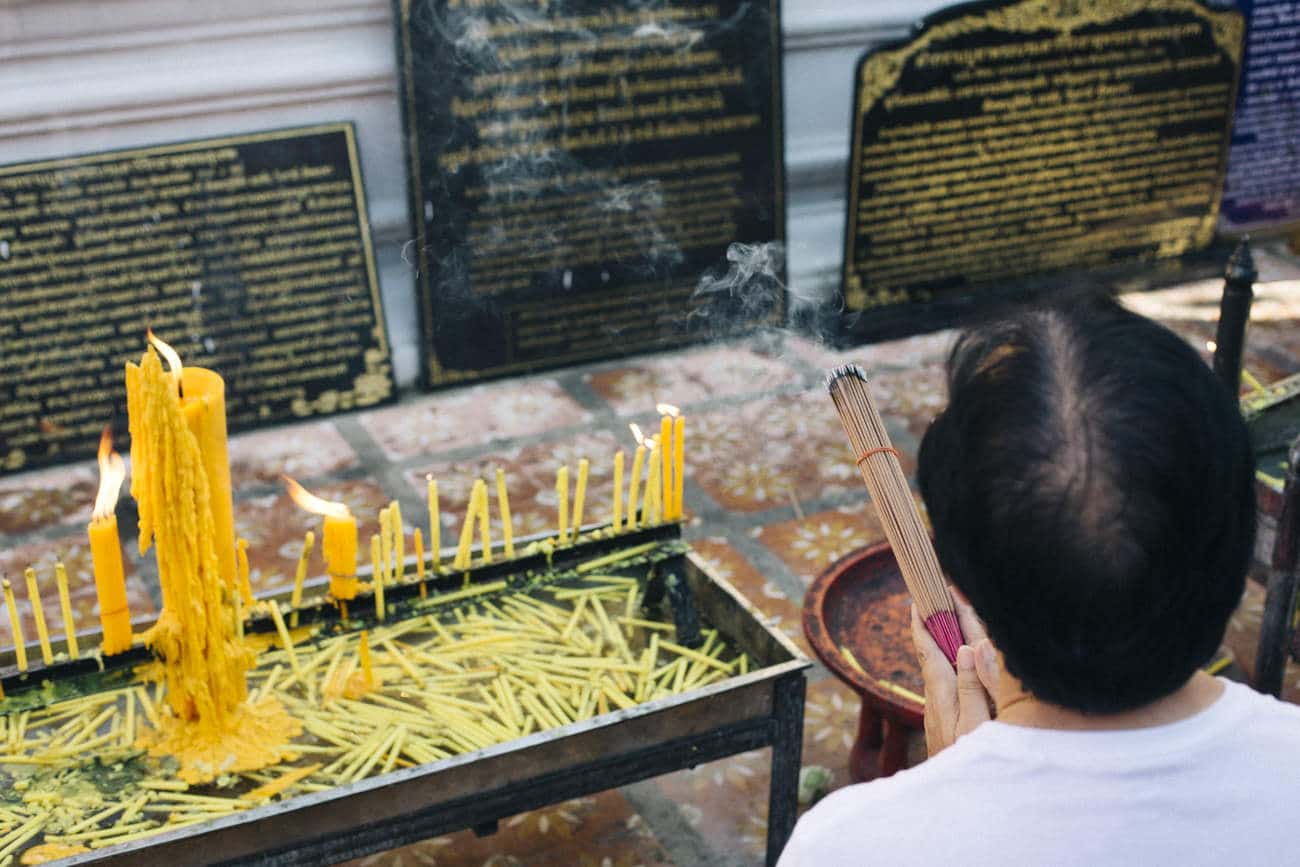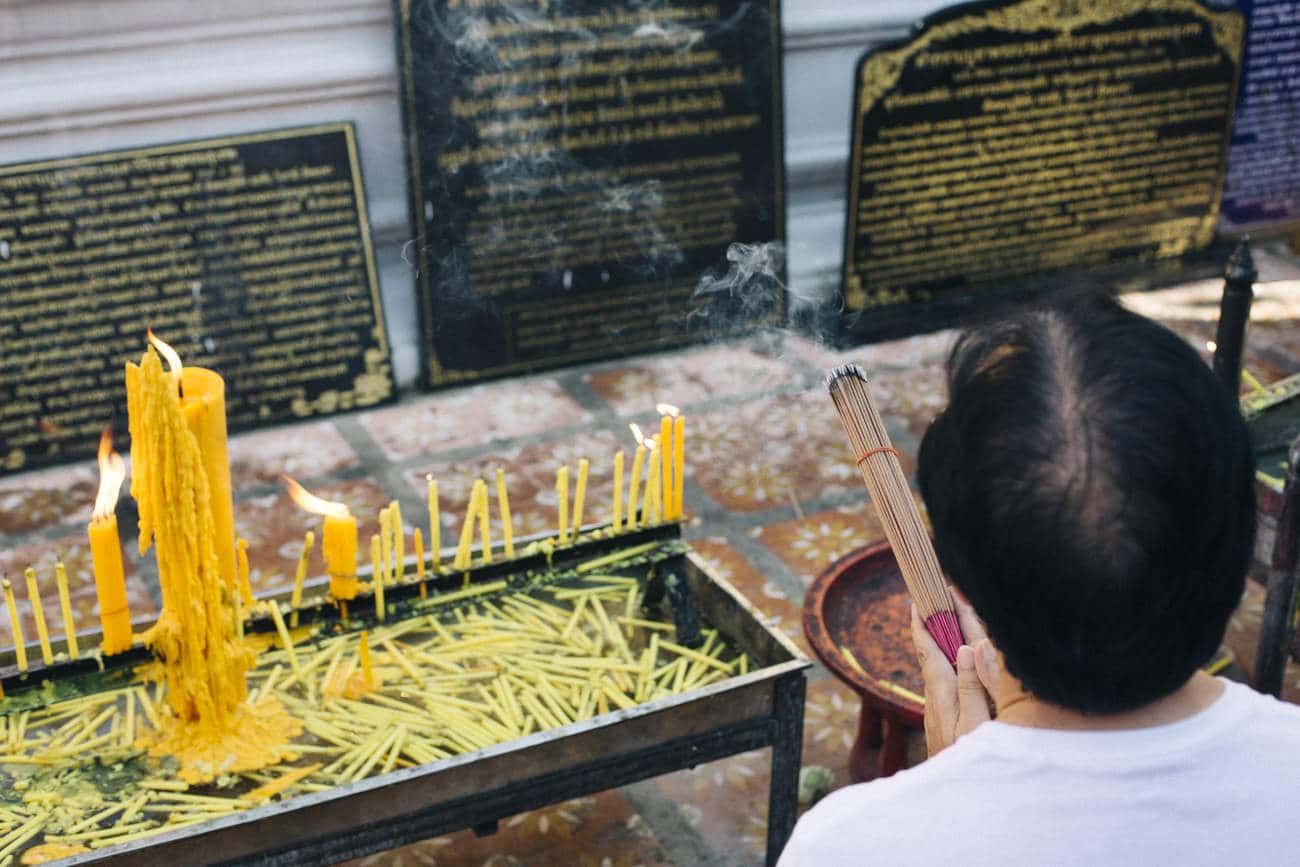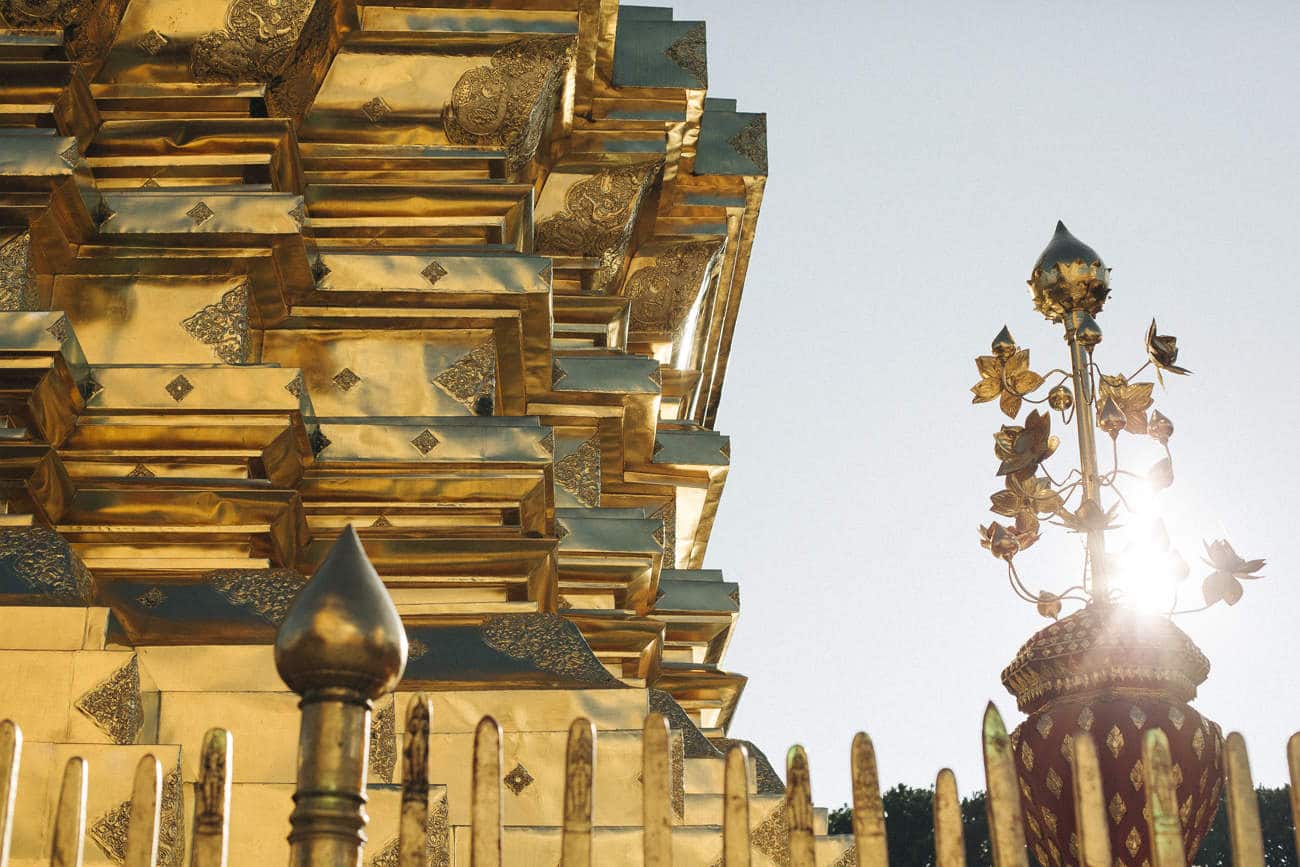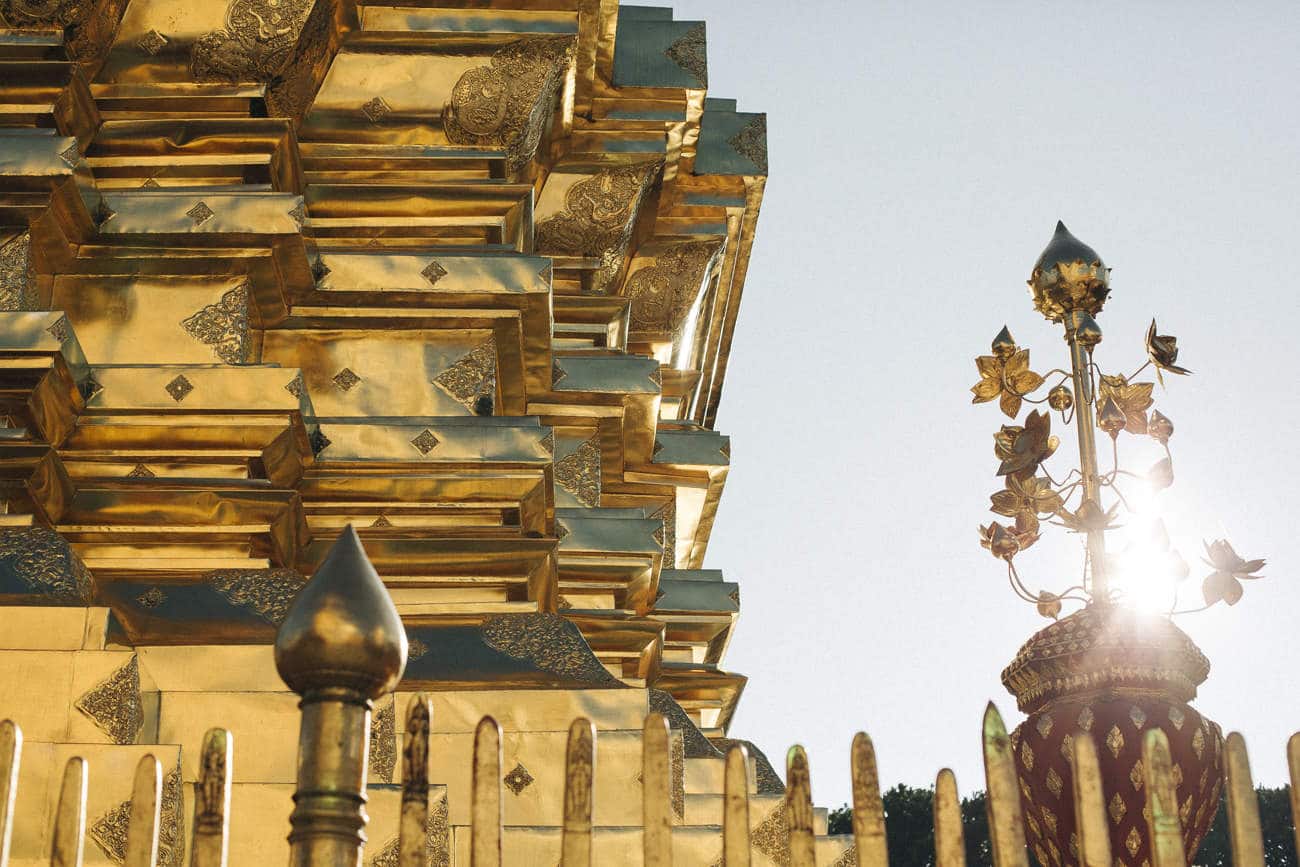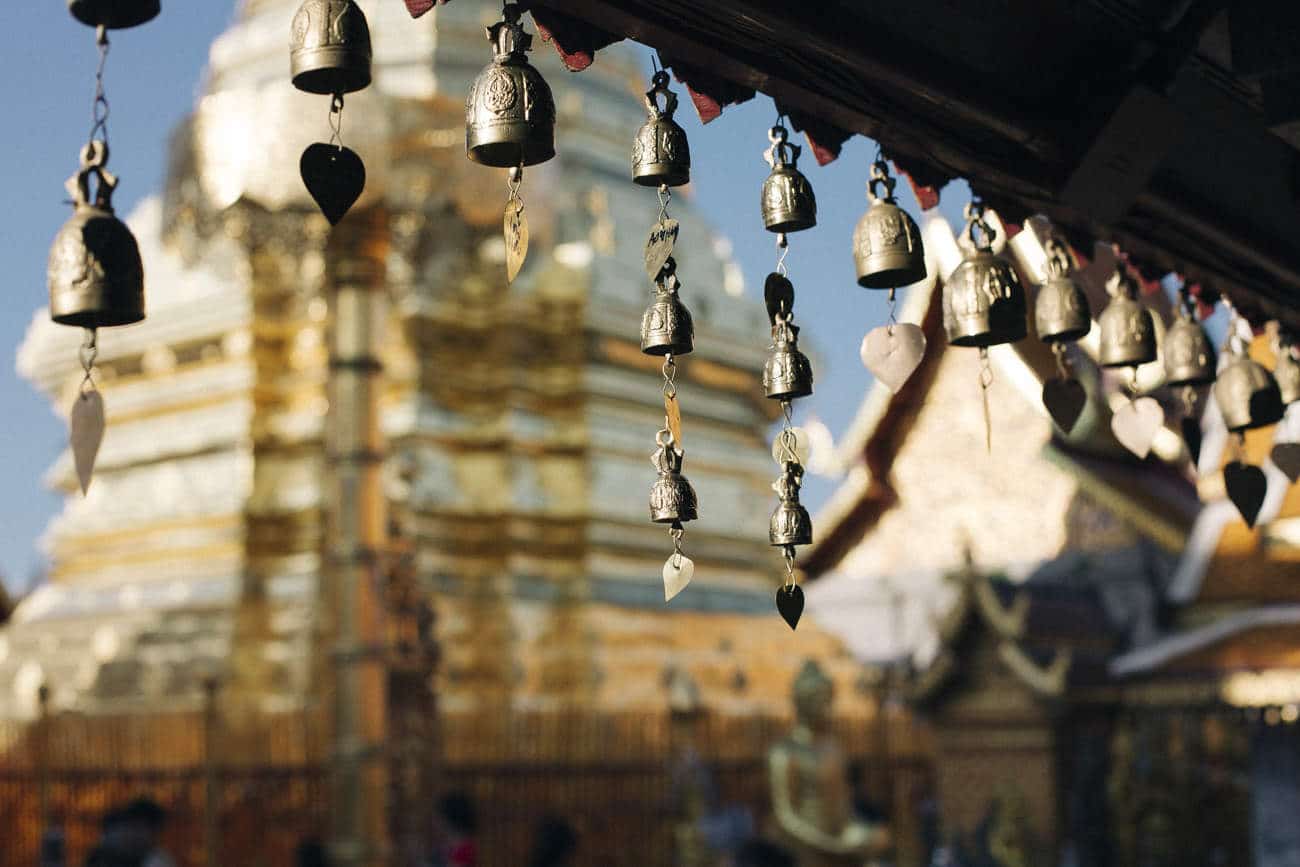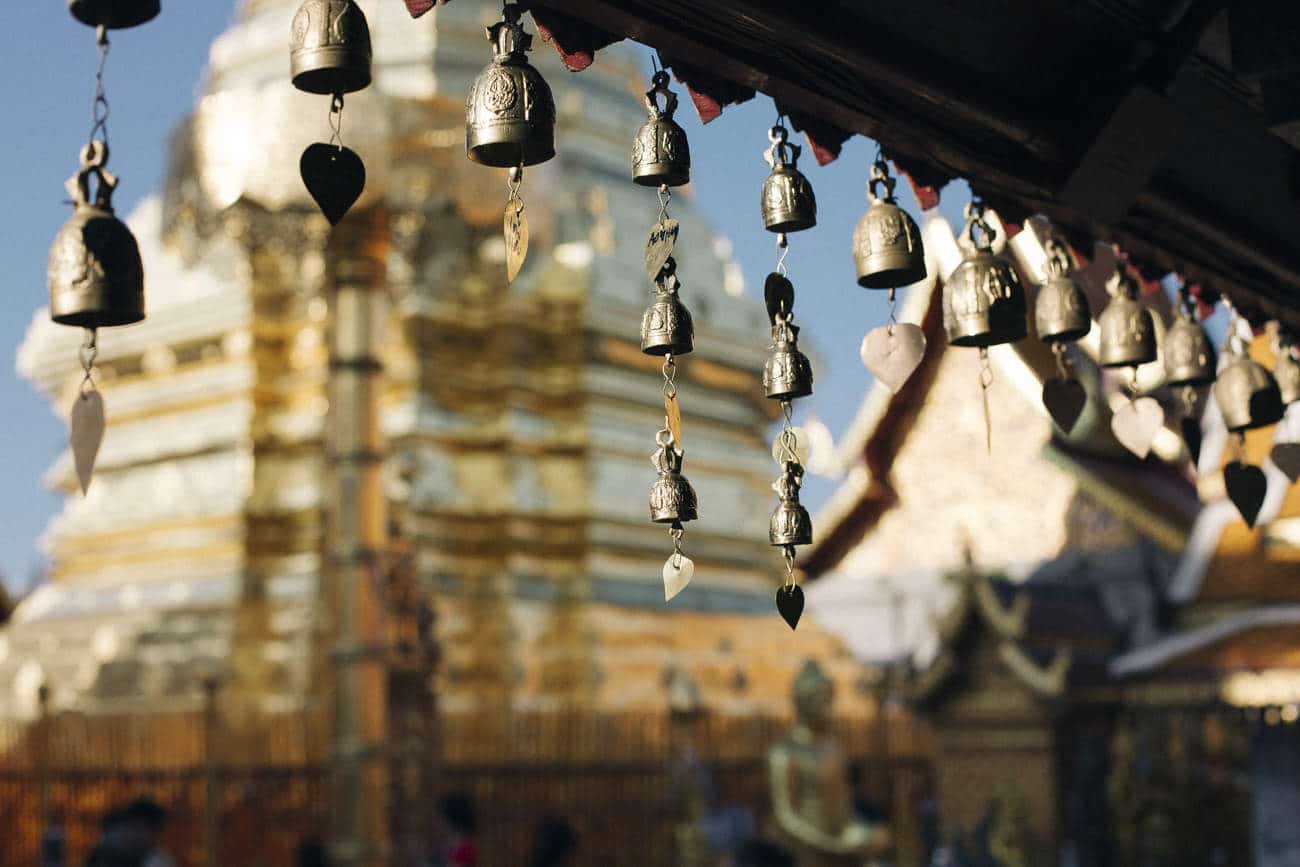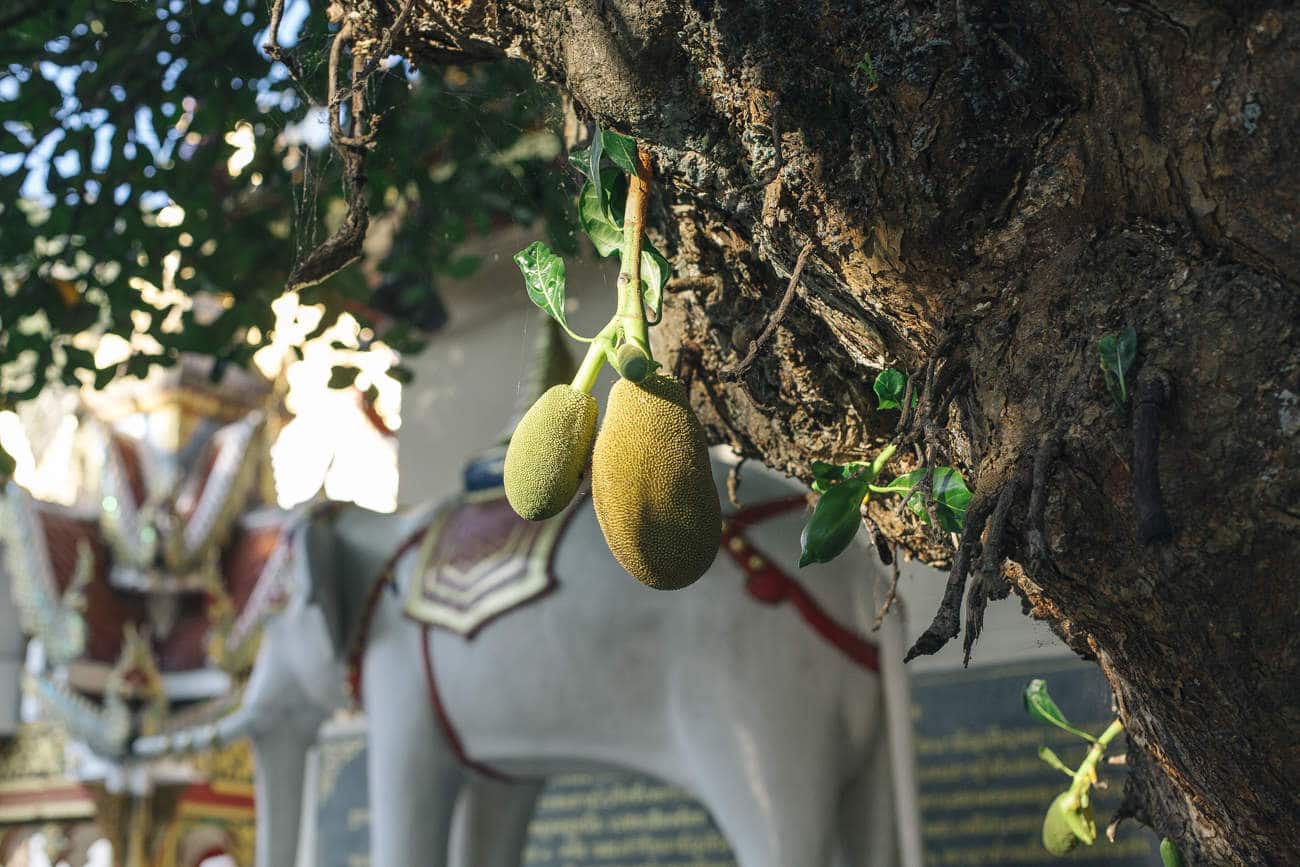 What would a trip to Thailand be without a visit to a temple, though? That's something that we of course had to do during the weekend. We visited the Doi Suthep temple which is up on the mountains. It's a very peaceful place despite being a little bit touristy! But for me the best part lies in the beautiful view and all the lush greenery surrounding it – we even spotted a jackfruit tree, which was a pretty amazing plant that seemed to come from another planet 🙂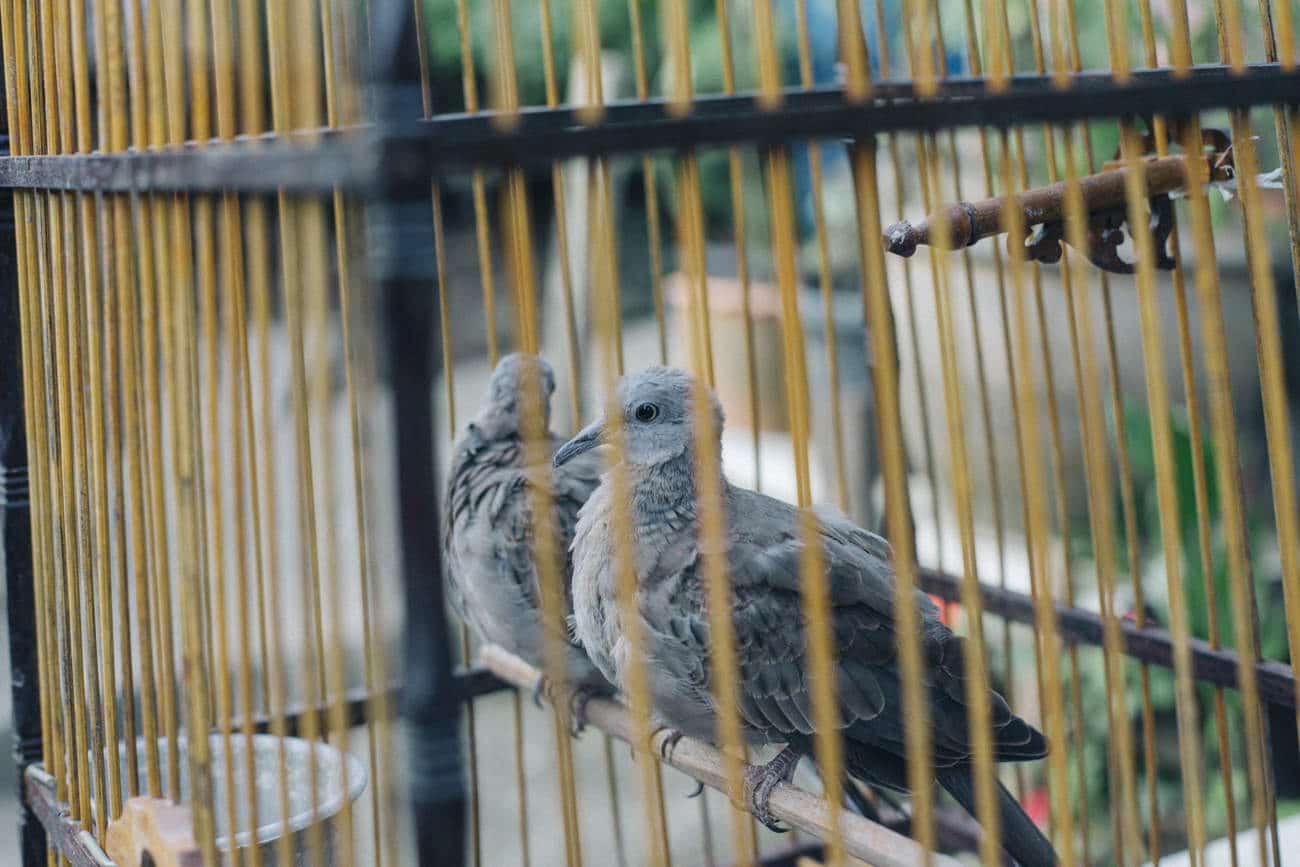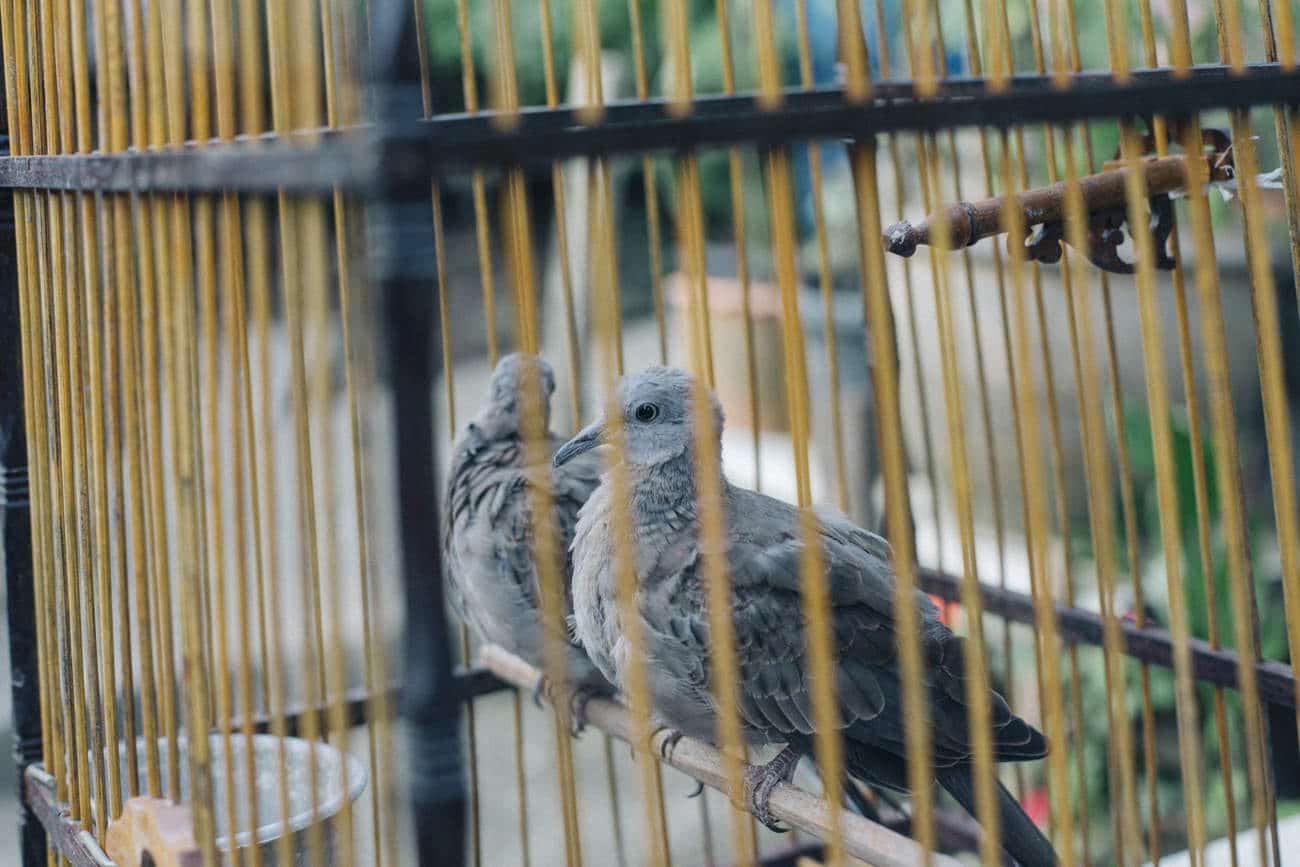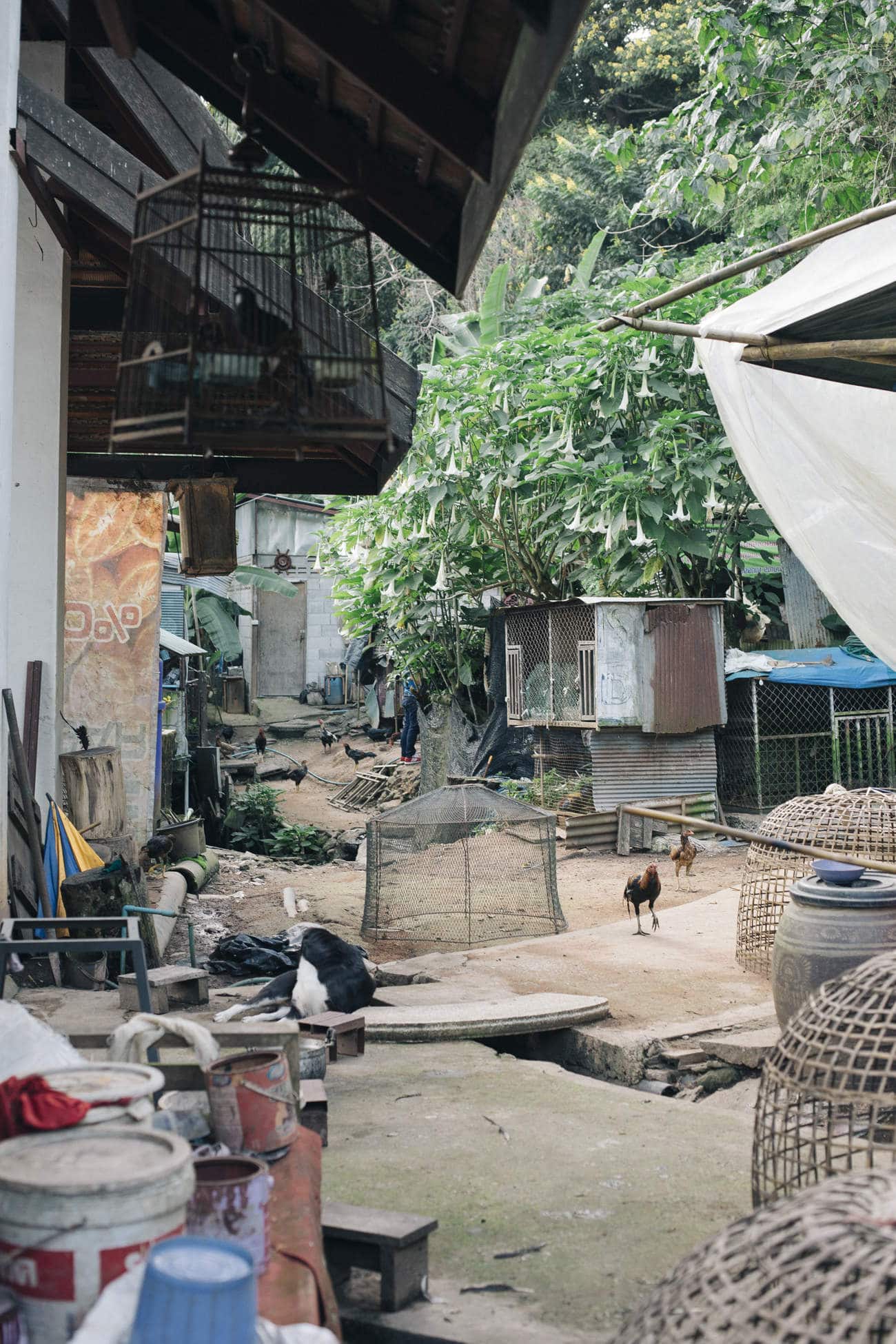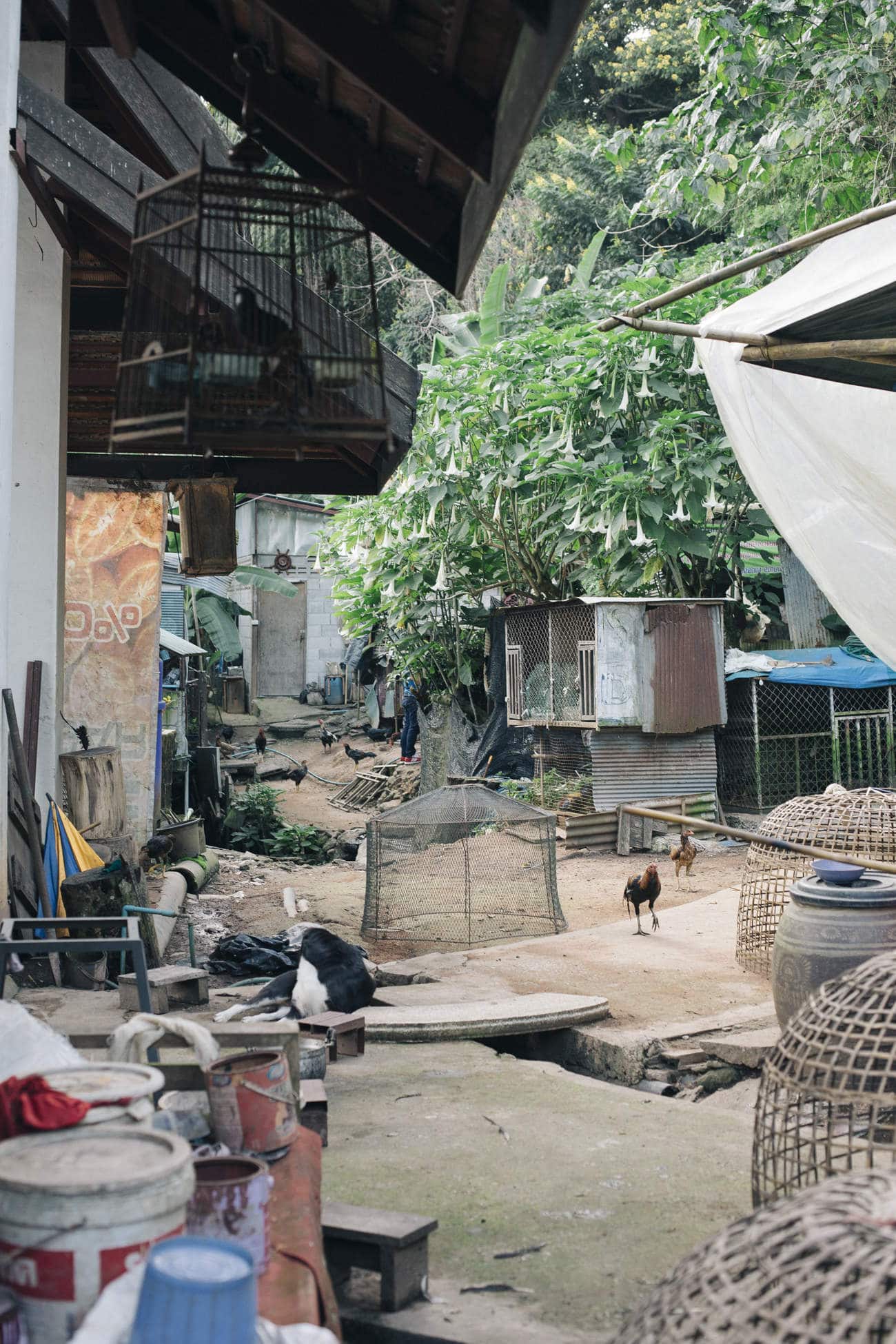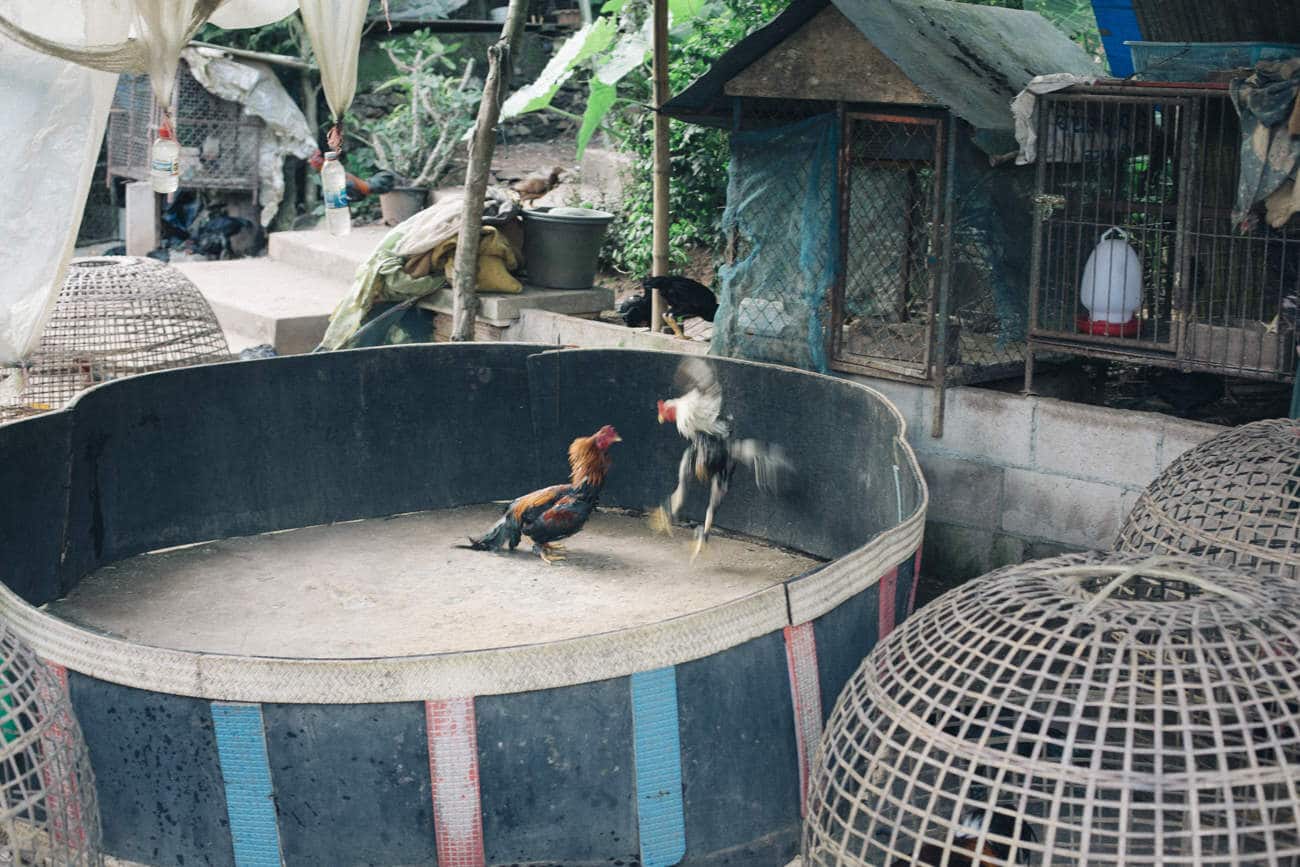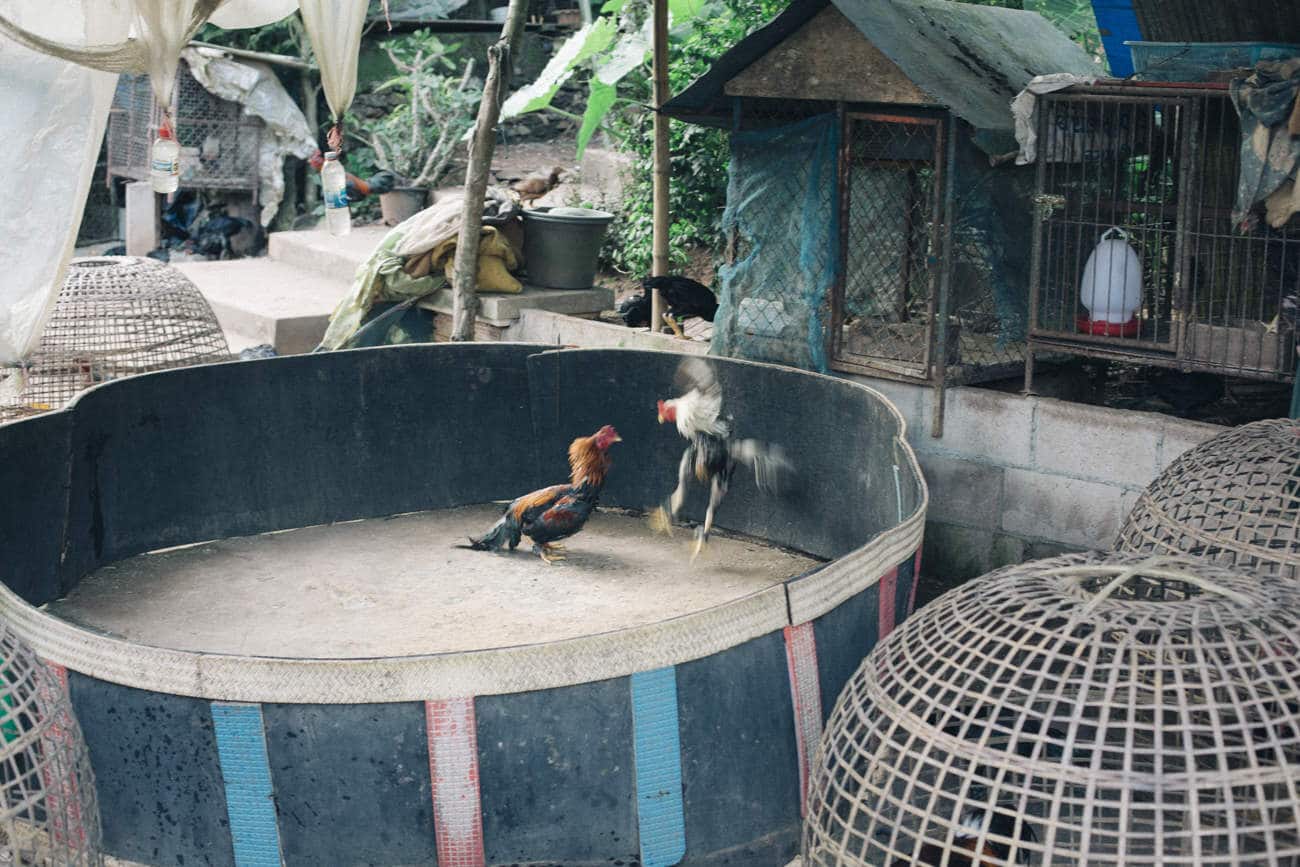 Talking about seeing things that are different from home… Part of embracing the culture is all about that. We didn't expect to see the most "authentic" part of thai culture, but we did catch a few glimpses: just nearby the temple, we took a path and witnessed a little sight of country life: rugged sheds, tiny vegetable gardens and chicken fights!
We also wanted to experience another unfamiliar thing and challenged ourselves to taste Durian! This local fruit is very intimidating, scary-looking, even… But the most intimidating part lies in its smell. A smell so strong and pungent that it's often forbidden in many public places. So… what does it taste like?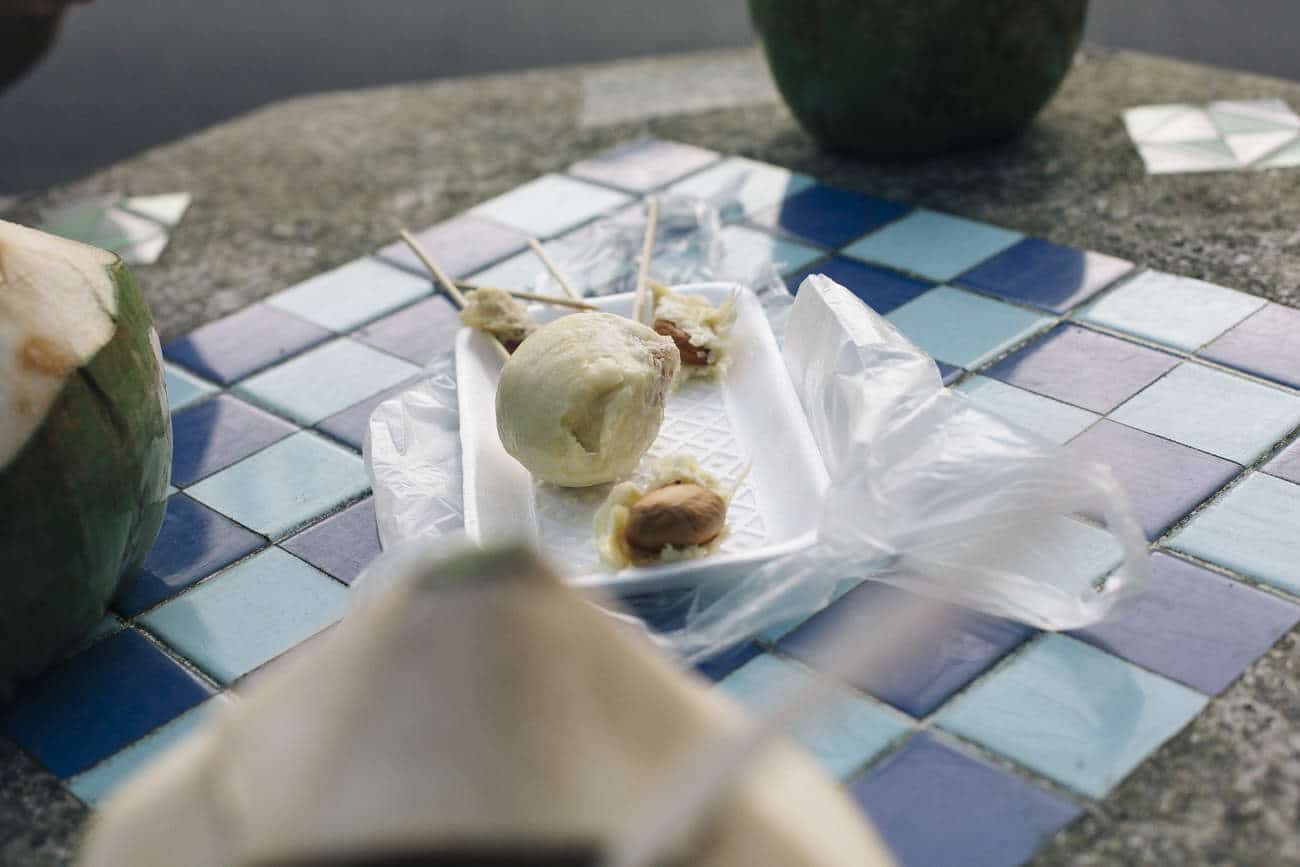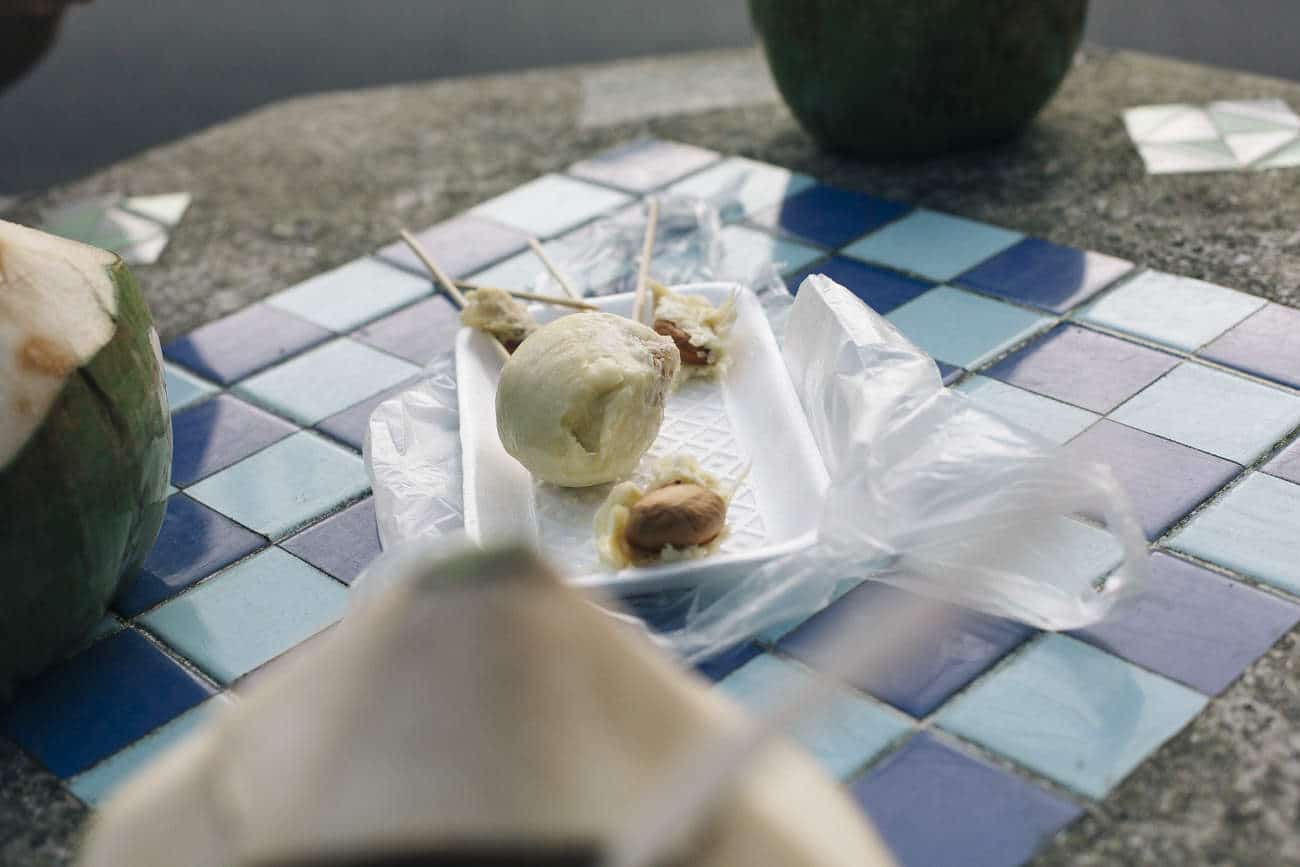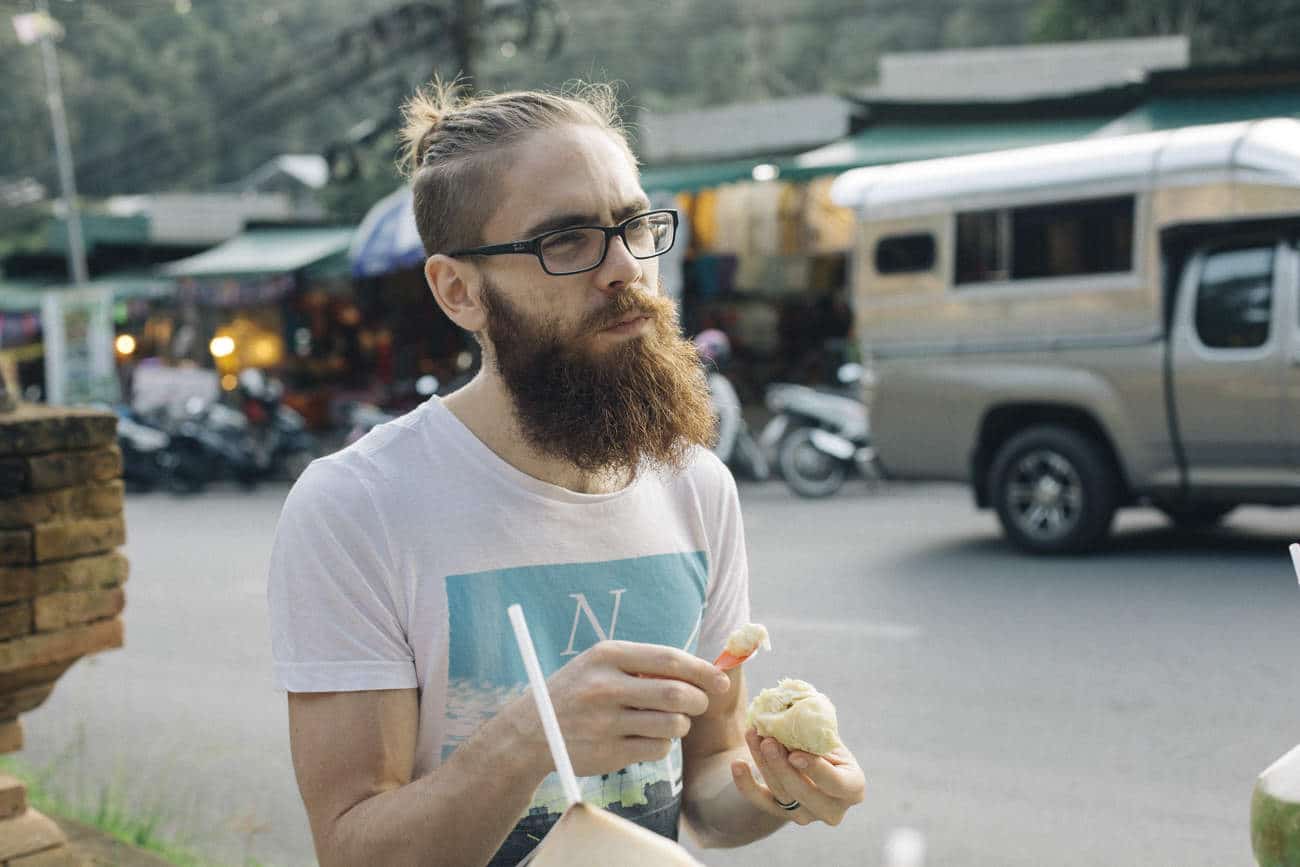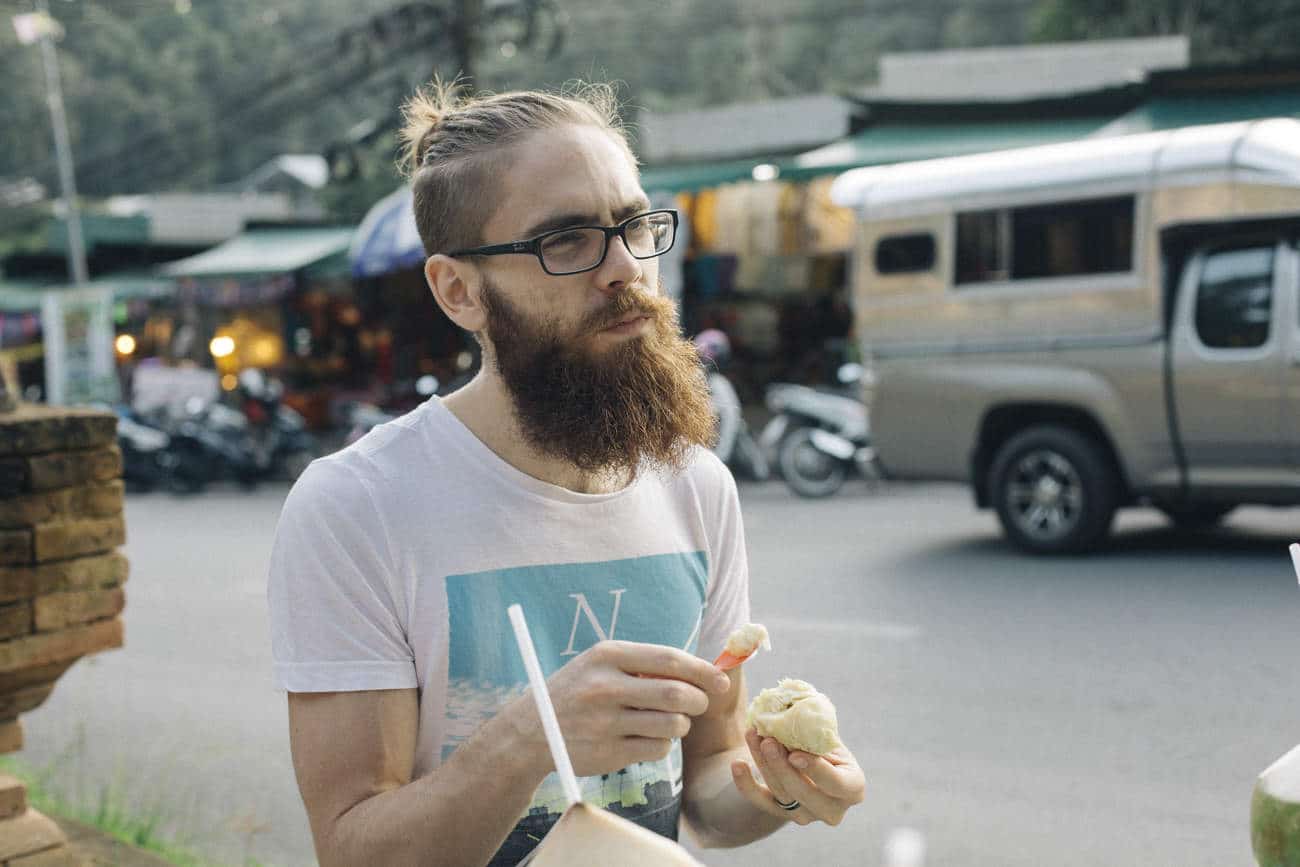 … As you can see here from Nick's face – not so yummy. It was very strange. But I do recommend that you try it for yourself if you go to Thailand. It was still a cool experience that we all shared together!
That's another thing that feeds creativity: trying out new scary things. Alone, or with the help of other courageous people.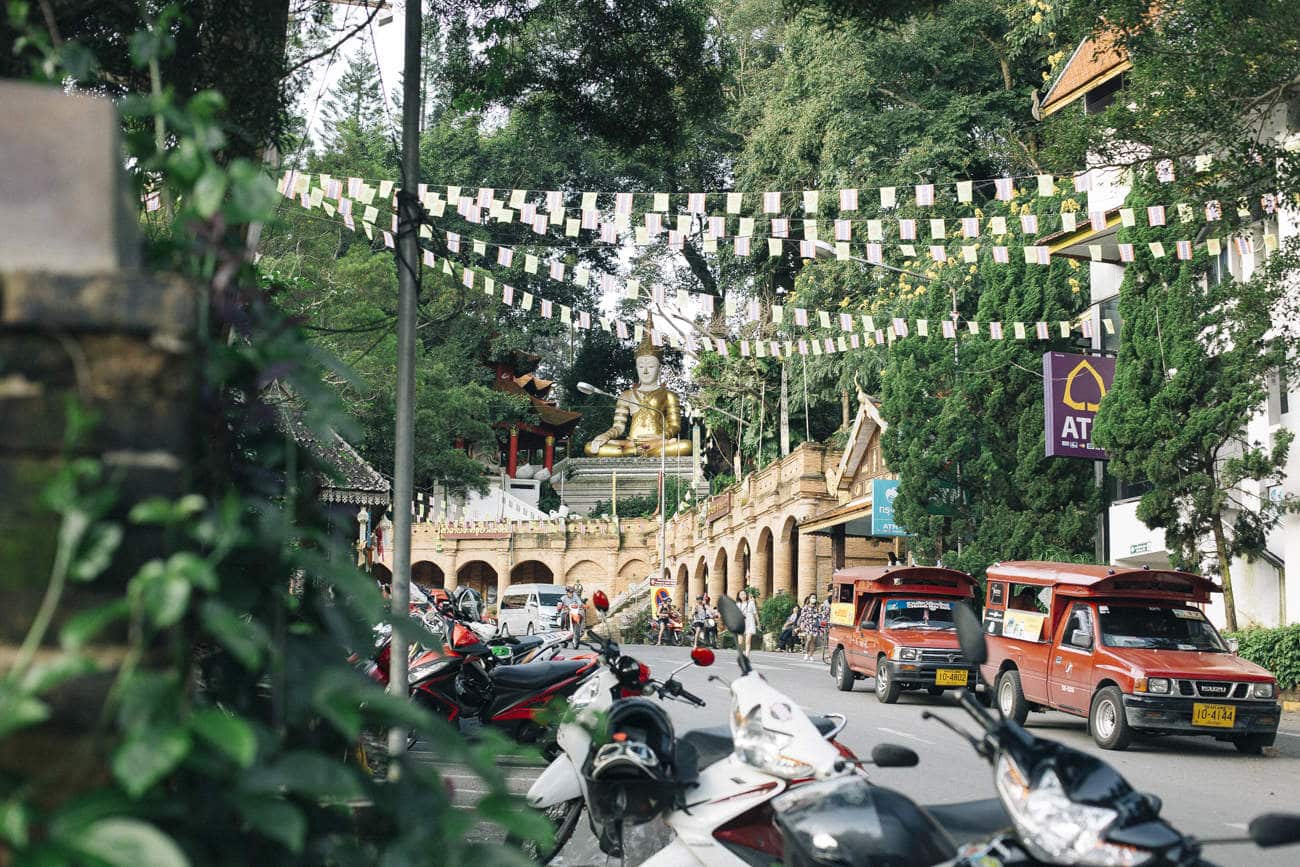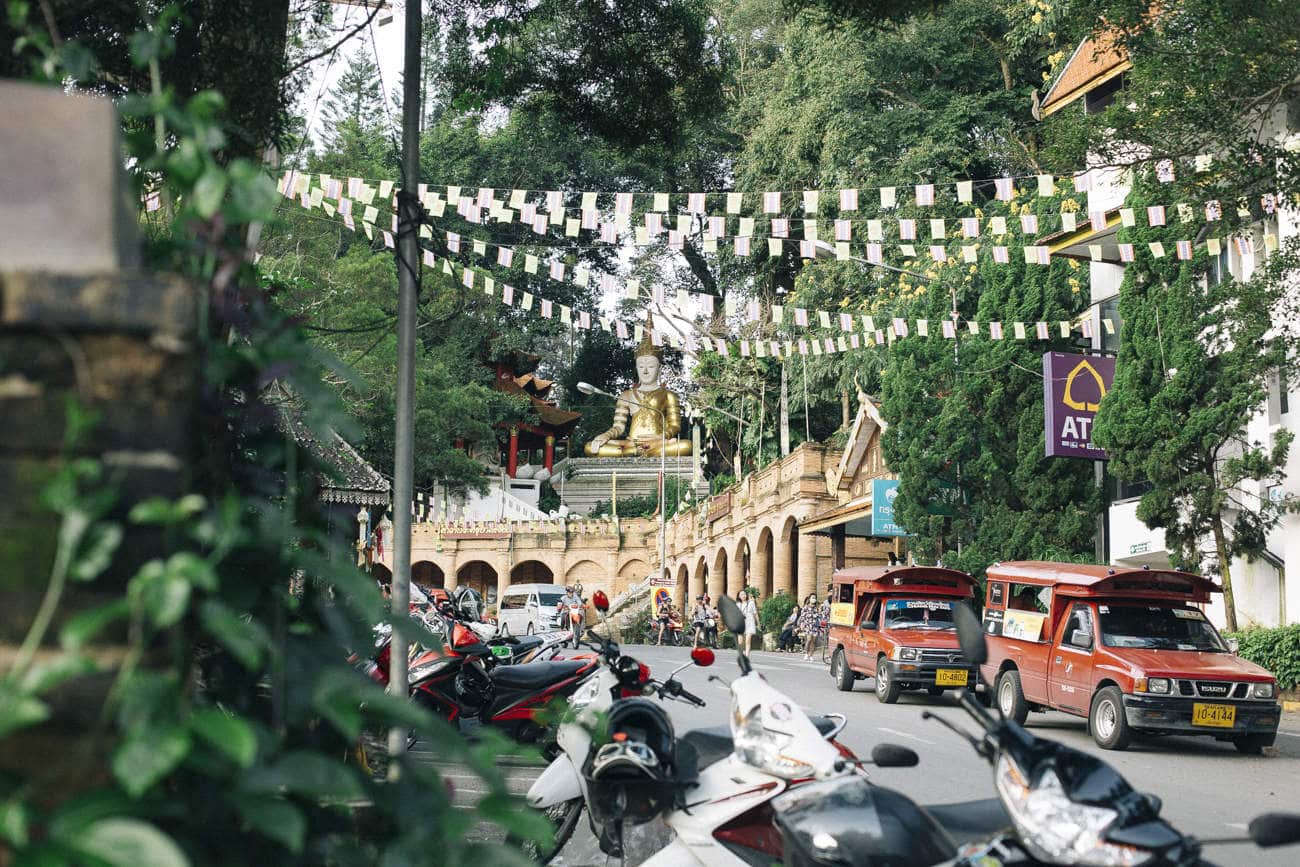 Of course, it doesn't always have to be about trying things that are "scary", but just about slightly going out of your comfort zone in general: maybe trying a new path to get to work, eating something salty for breakfast… What could you do differently today? You will always notice something magical and refreshing happening to your ideas when you switch up your routine.
…this is exactly the concept that we're relying on and the reason why we decided to live a life which is full of routine switches. Changing places every month requires us to re-adapt every time, and although this is not always easy, we are clearly noticing how it feeds our mood and our ideas. Just the amount of thinking "out of the box" that we've been doing lately is incomparable to any other previous time in our lives!!! Besides, some of those new ideas will take form in a way or another and I can't wait to tell you more about them. Feel free to follow us on our instagram account to catch a glimpse of our daily adventures – we might announce some things over there 🙂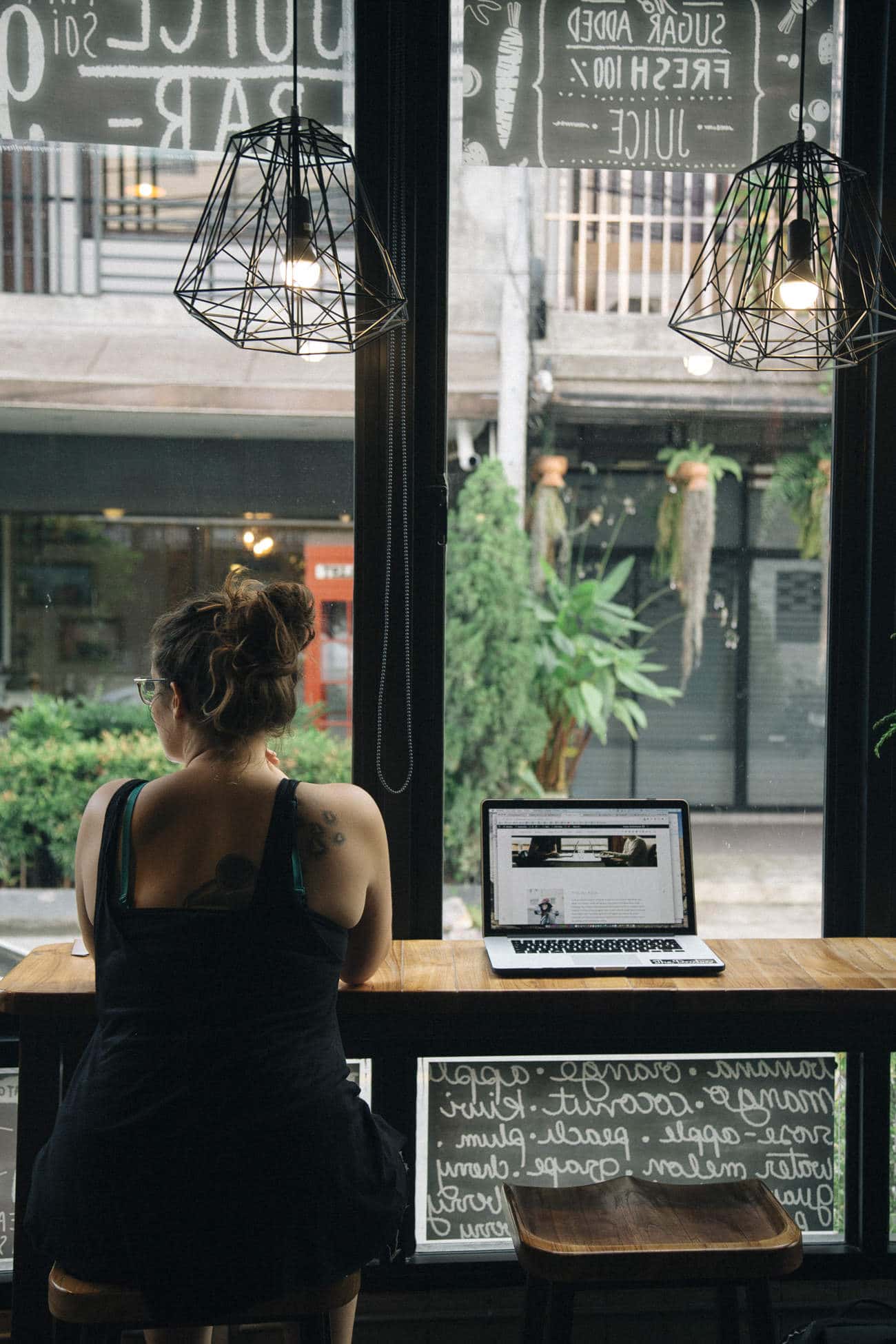 I'm not exactly sure how I would like to conclude this post, but yesterday I posted some thoughts. Which describe this moment pretty accurately:
Everything is falling into place. Nomadic living is sweet. We just picked and booked an awesome location where we'll be spending december-january. Work is inspiring. We are scheduling new creative projects and collaborations with adventurous people who trust us to bring their ideas to life. And we are coming up with some pretty fun projects of our own. Life is slightly overwhelming right now. But in a good way!
---