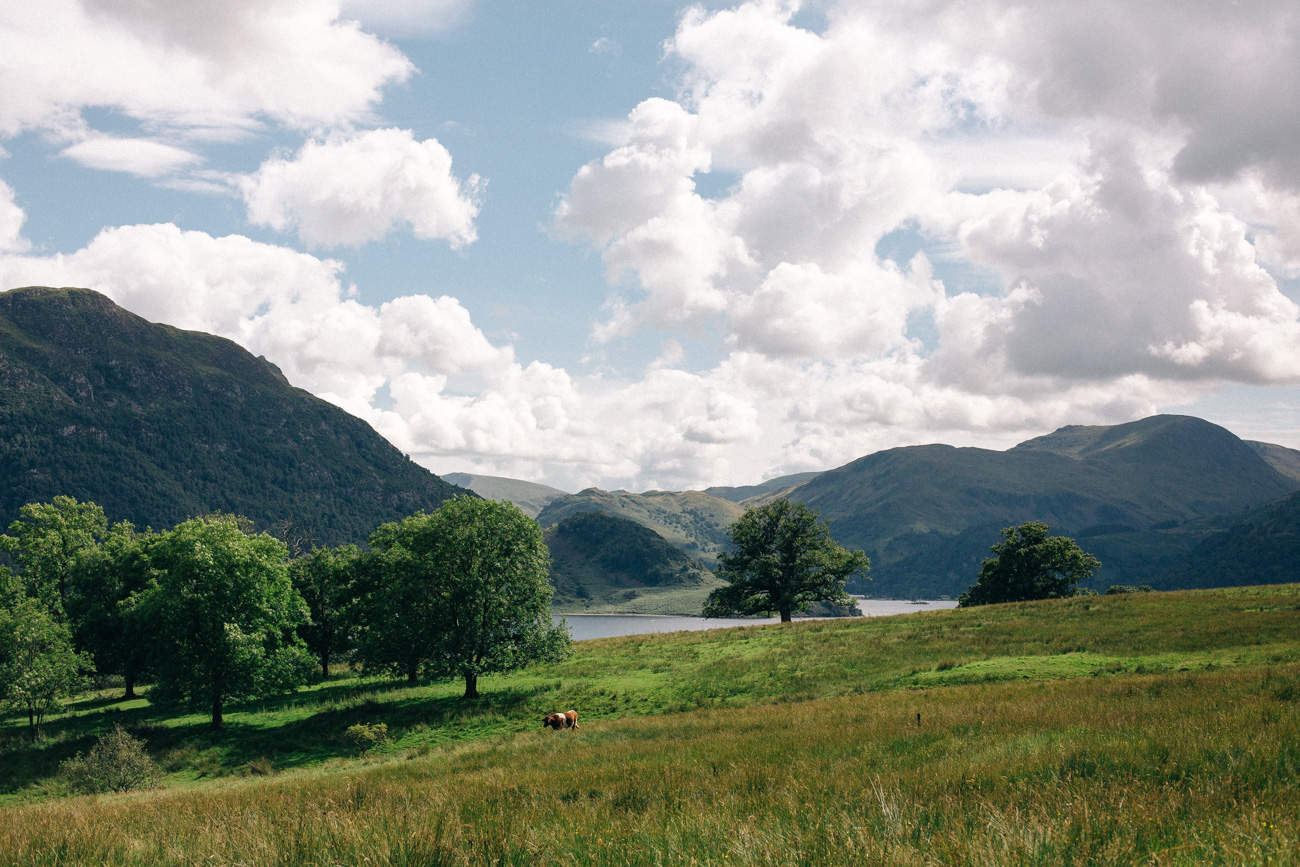 Hello from Scotland! Because you may have been wondering where we've been wandering about lately (pun intended), I decided to write yet another post to share our latest adventures along with some photographs that David took of it all. It seems that a lot of you liked the last post about our experience in Somerset, so this really motivated us to just keep documenting our travels and our lives even more. This is all such a nice way for us to reflect on what is happening in our lives and to feed our creativity, yet it is so beautifully motivating when we feel that it can inspire some of you as well in some way. Through this content, we can connect with you and this is something that truly warms our hearts! So many things happened lately and I'm more than happy to share them with you.
After we left Somerset, we stayed for a few days in Lancaster, which was a pretty nice experience. Our room was located in an old Victorian house with super high ceilings and bright windows. Being in a more urban environment was a nice contrast to what we had lived in the countryside, and we even found some lovely coffeeshops to work in (including the one mentioned here). After a week of working pretty hard and walking around a lot, we had some pretty big plans for the weekend break. One of them was to visit the Lake District, which had been in my bucket list for a while.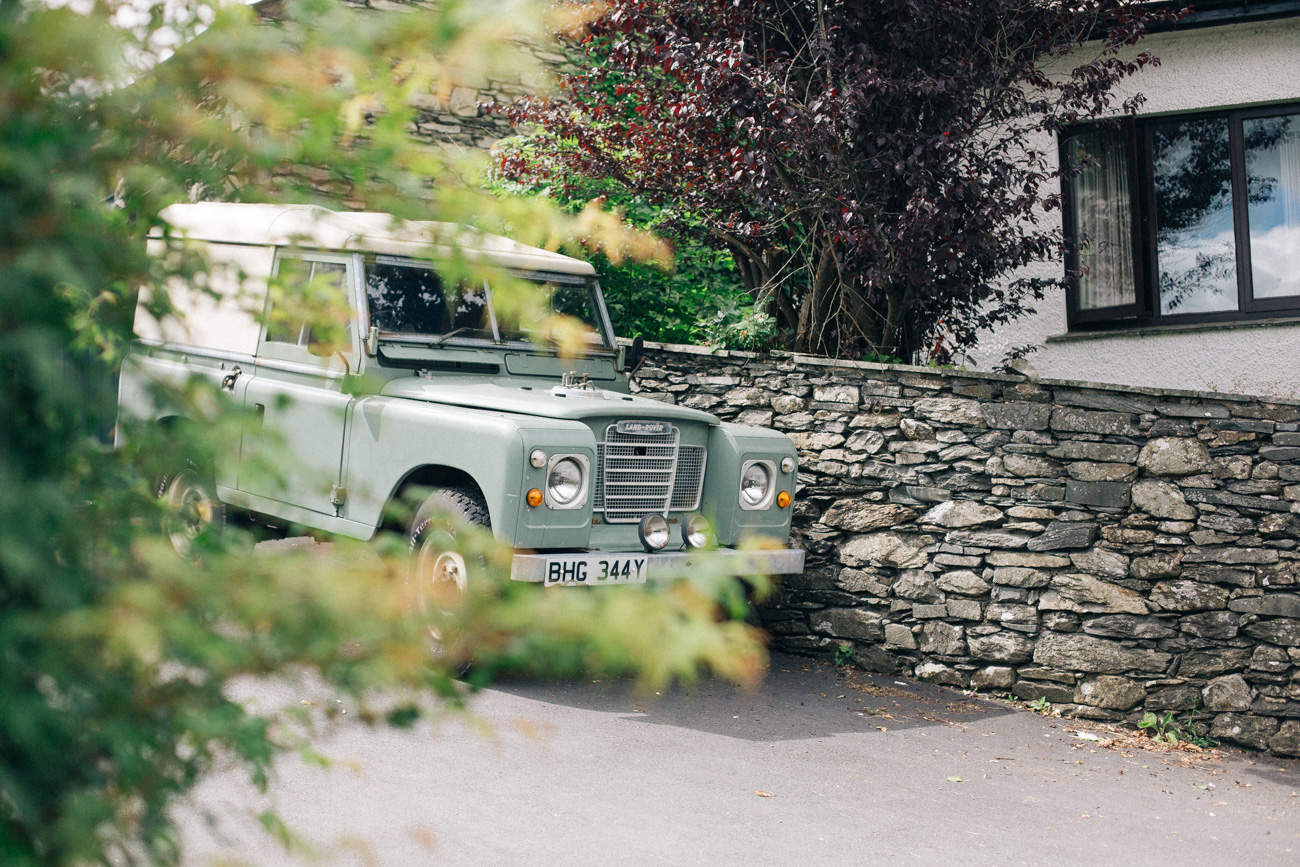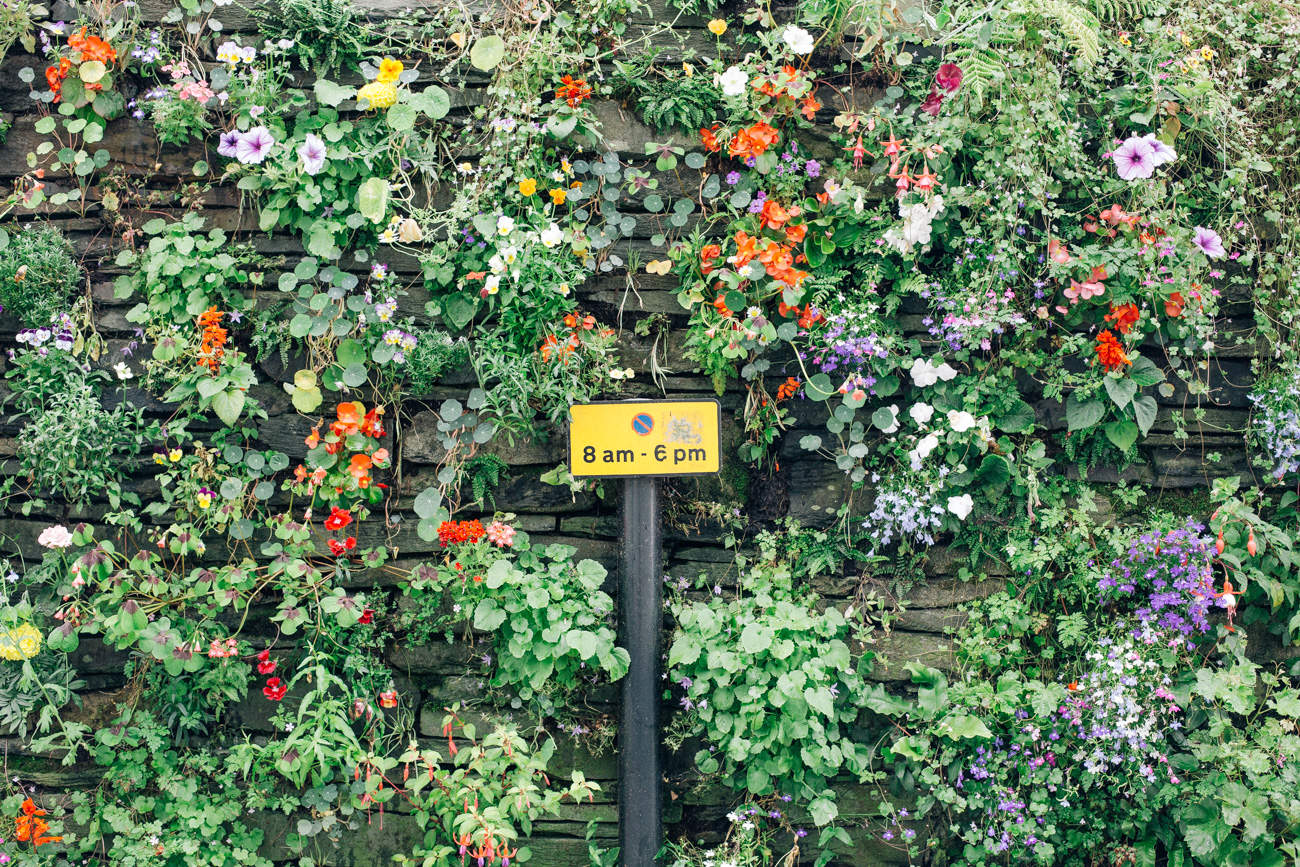 I had the Lake District in mind ever since I got obsessed with Beatrix Potter. When I was a kid, my mother used to read me all of her tales and I loved all those animal illustrations. Those stayed engraved in my mind for a long time, and I thought of them often, even as an adult. I recently started reading/watching all about Beatrix and her life and found out that most of her life's work has been created in the Lake District, which was apparently her sacred creative place. And so when I watched the movie "Miss Potter", I decided it was time to put this place in my list of places to visit before I die!
Little did I know, Beatrix's actual house was open to visits, and there was even a museum that gathered her original sketches. As you can imagine, I just HAD to go check these out. Definitely a little touristy nowadays, but worth it. Her house was filled with details and little things that were often to be seen in her book illustrations, which I found amazing – just so many things to look at! That house was filled with stories…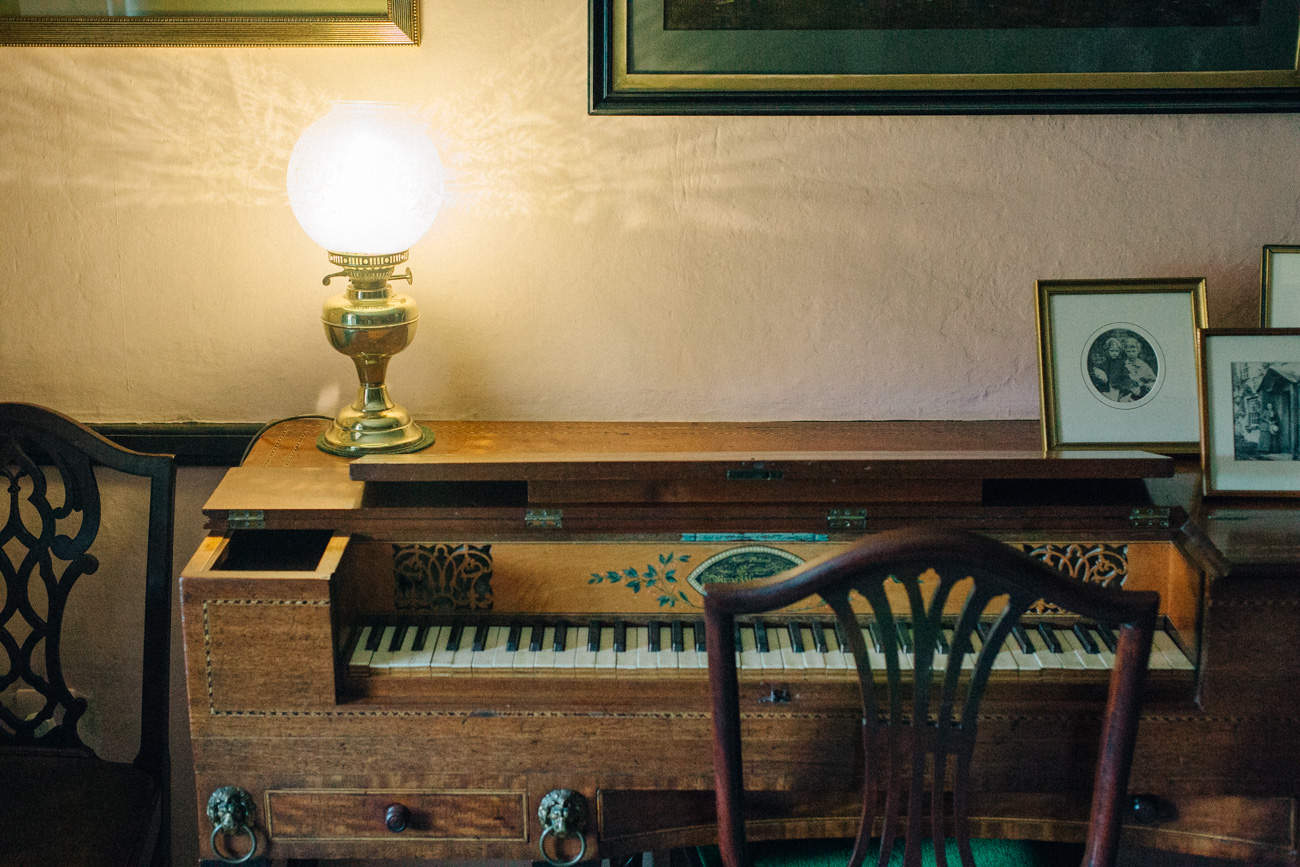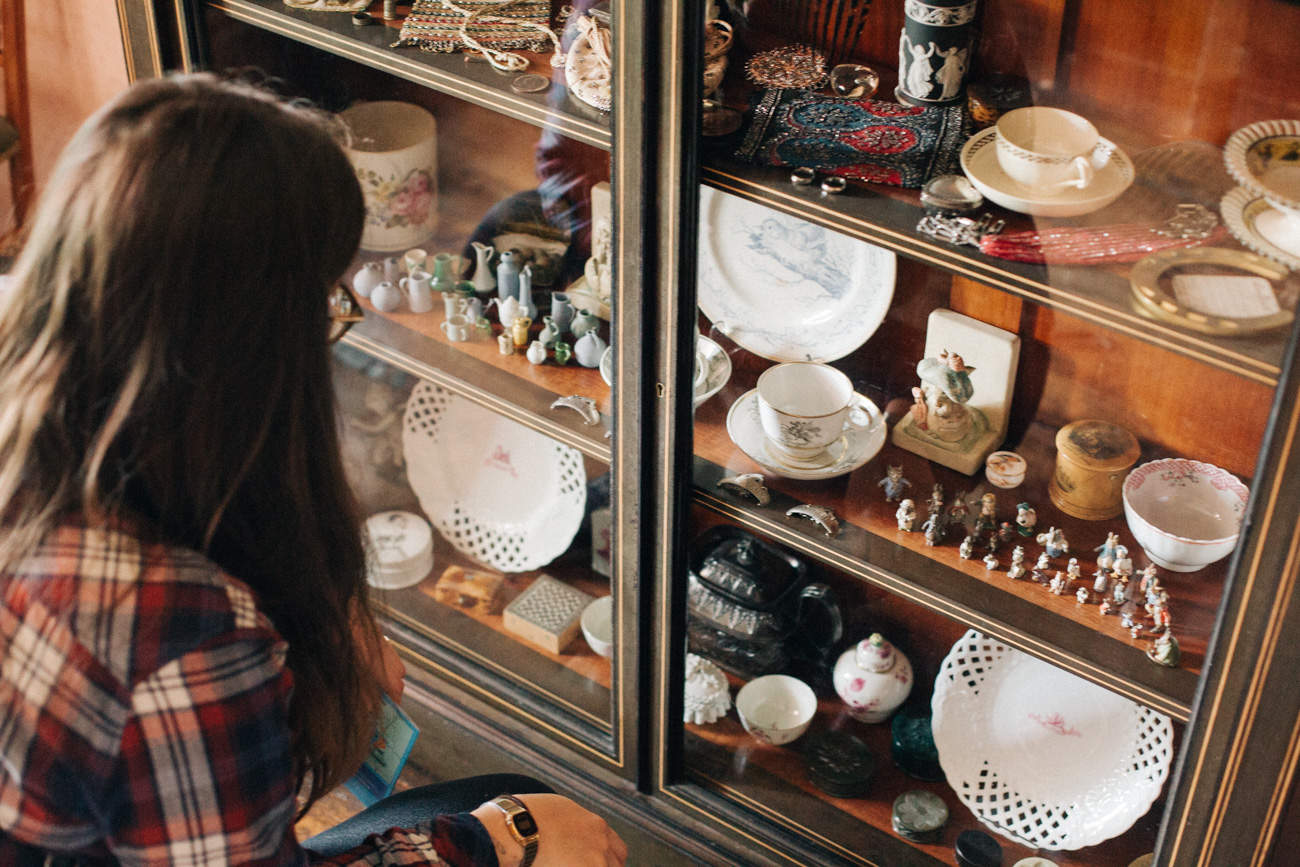 After these visits into Beatrix's world, we grabbed a cozy lunch at a place called Rattle Gill Cafe in Ambleside. This place was so very tiny we couldn't help but wonder how so many people managed to fit inside, but this is exactly what I find charming about places like that: they just manage it, and they always find the most creative ways to make space where it's least expected to be found! We had delicious bean chillies and we tried a ginger ale called Gingerella, with a super 60's vintage design 🙂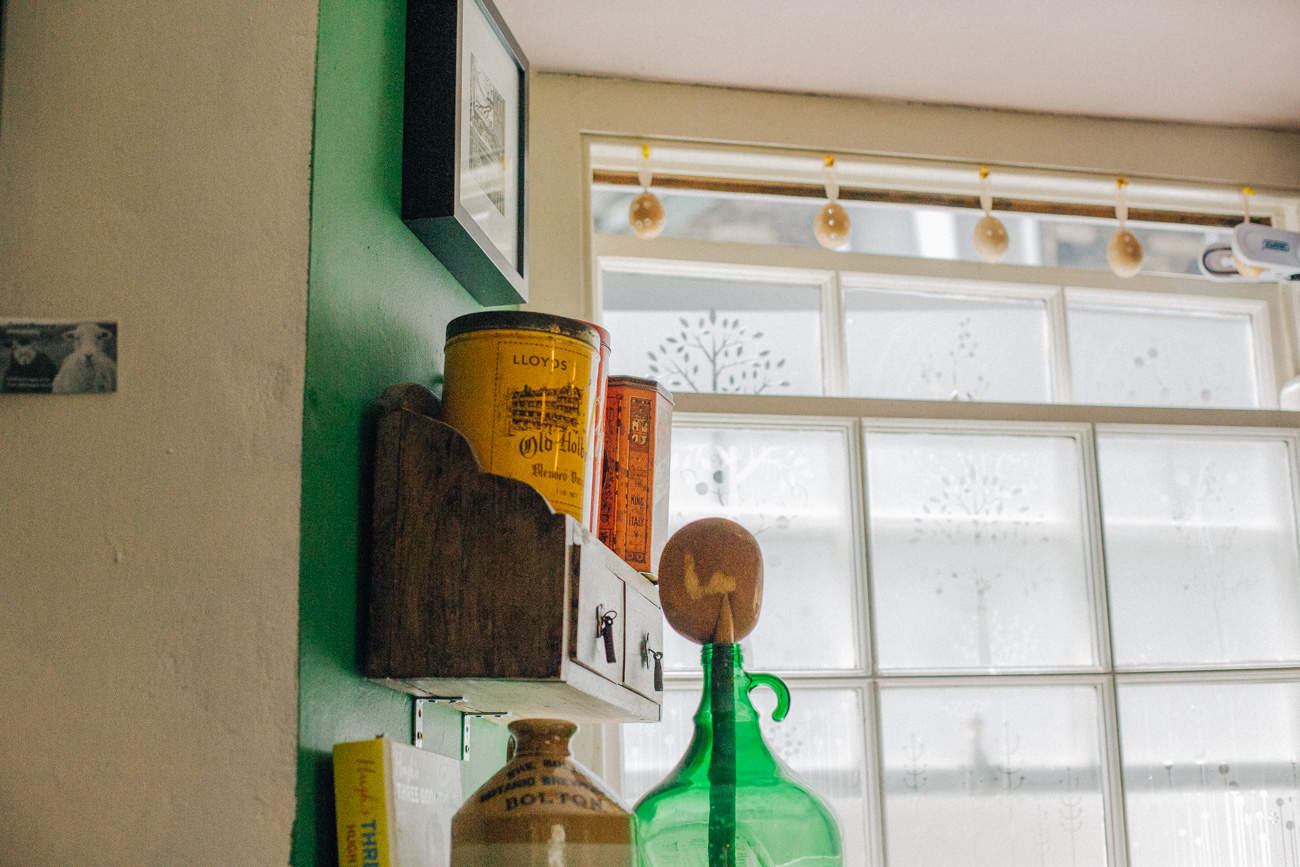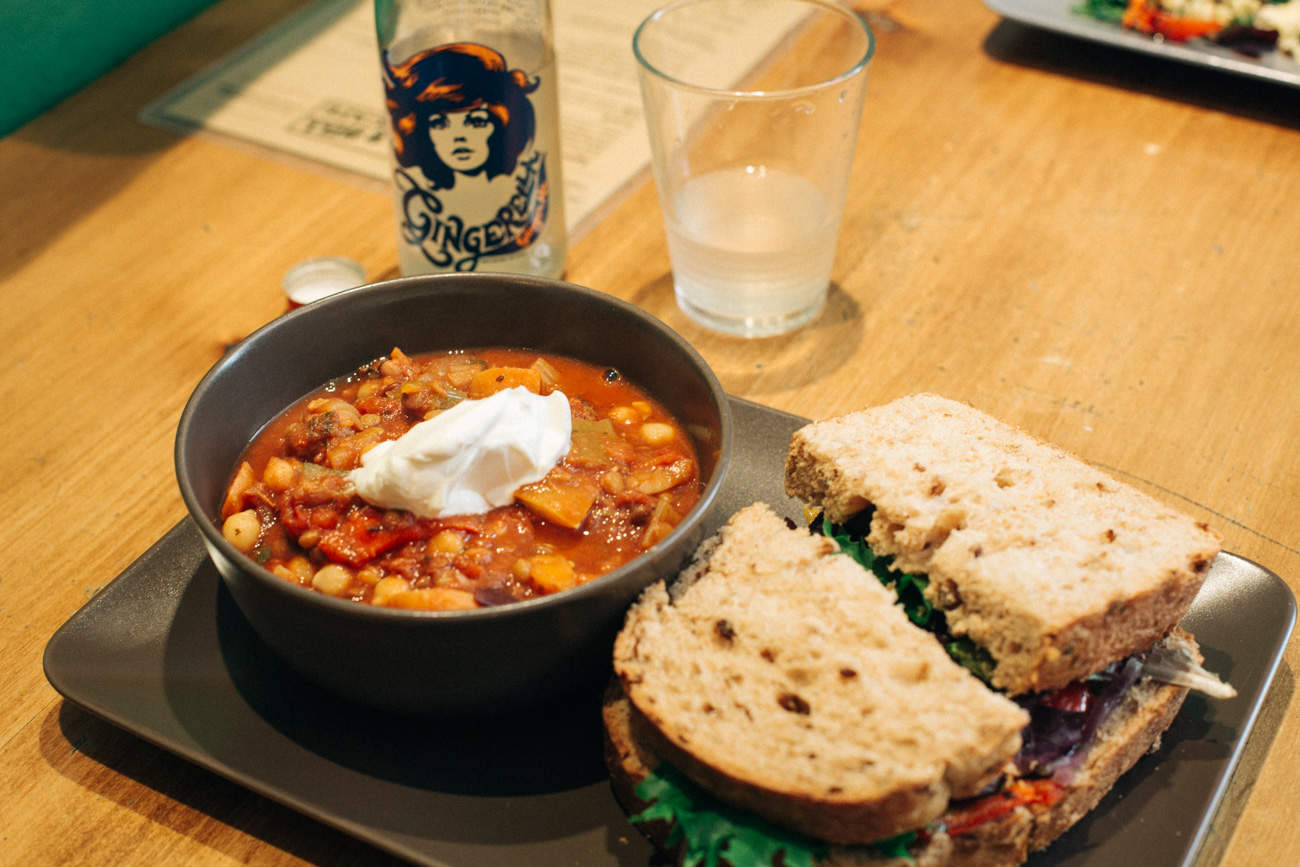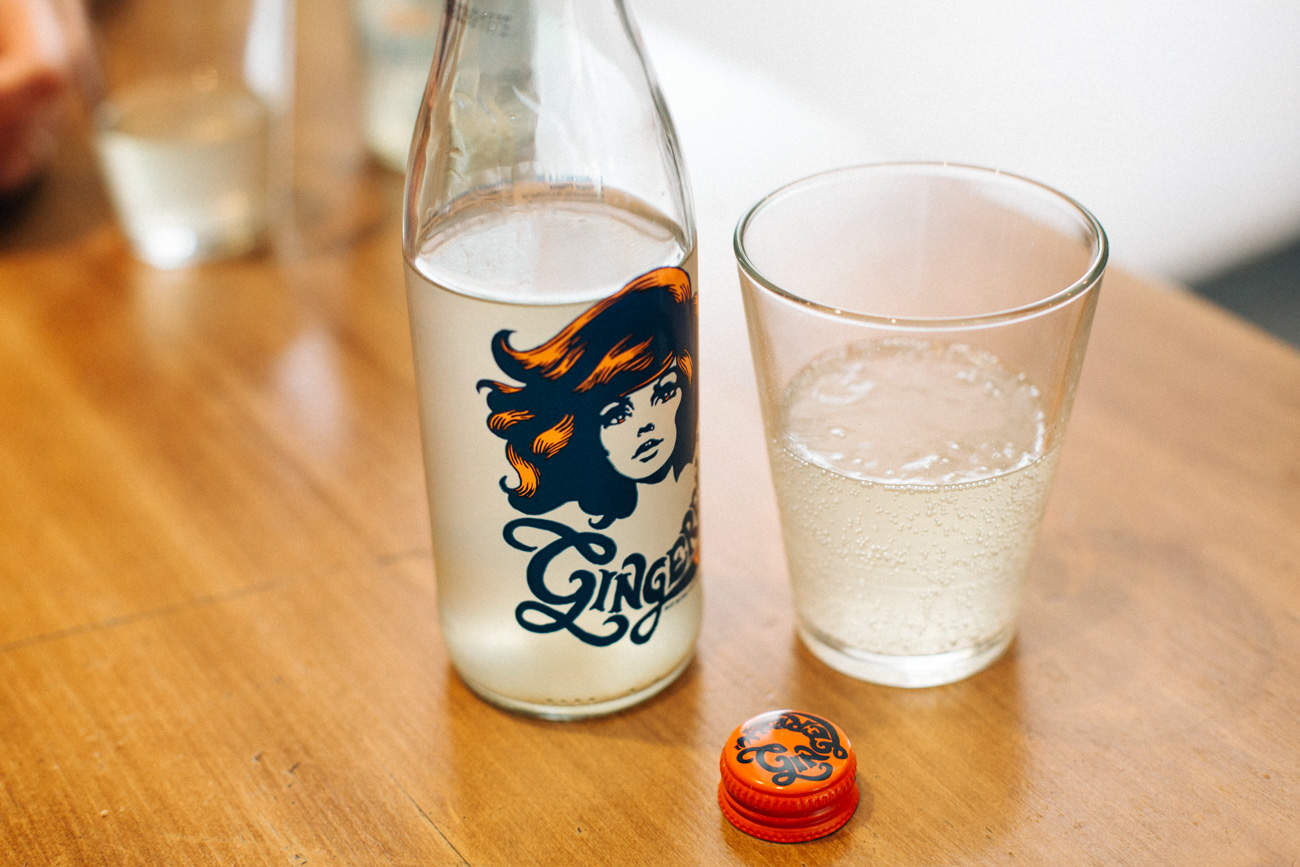 The plan for the afternoon was to go for a hike. We knew we wouldn't have much time, as the idea was to drive towards Scotland to reach our next destination in the evening, but we couldn't have visited the Lake District without trying one of those walks – after all, this whole national park is made of them!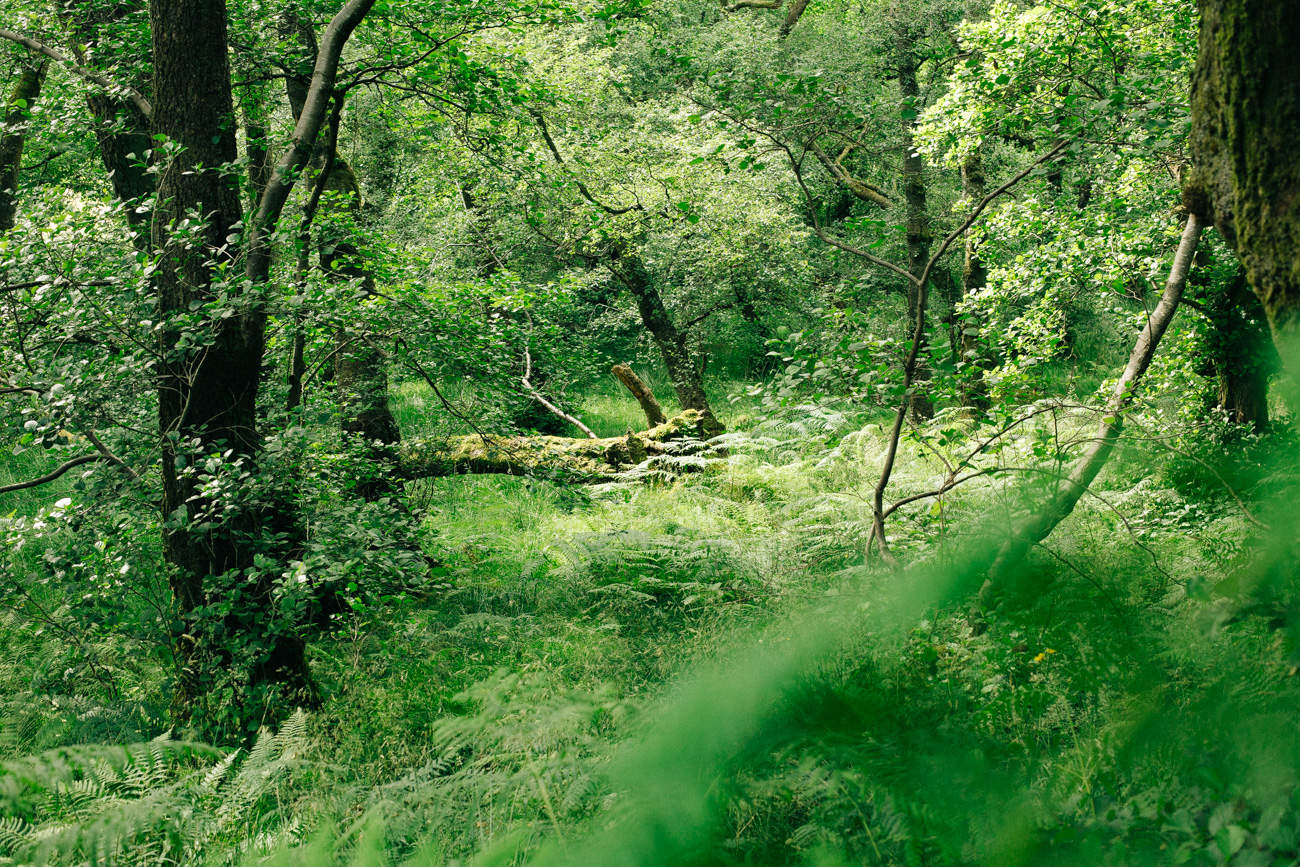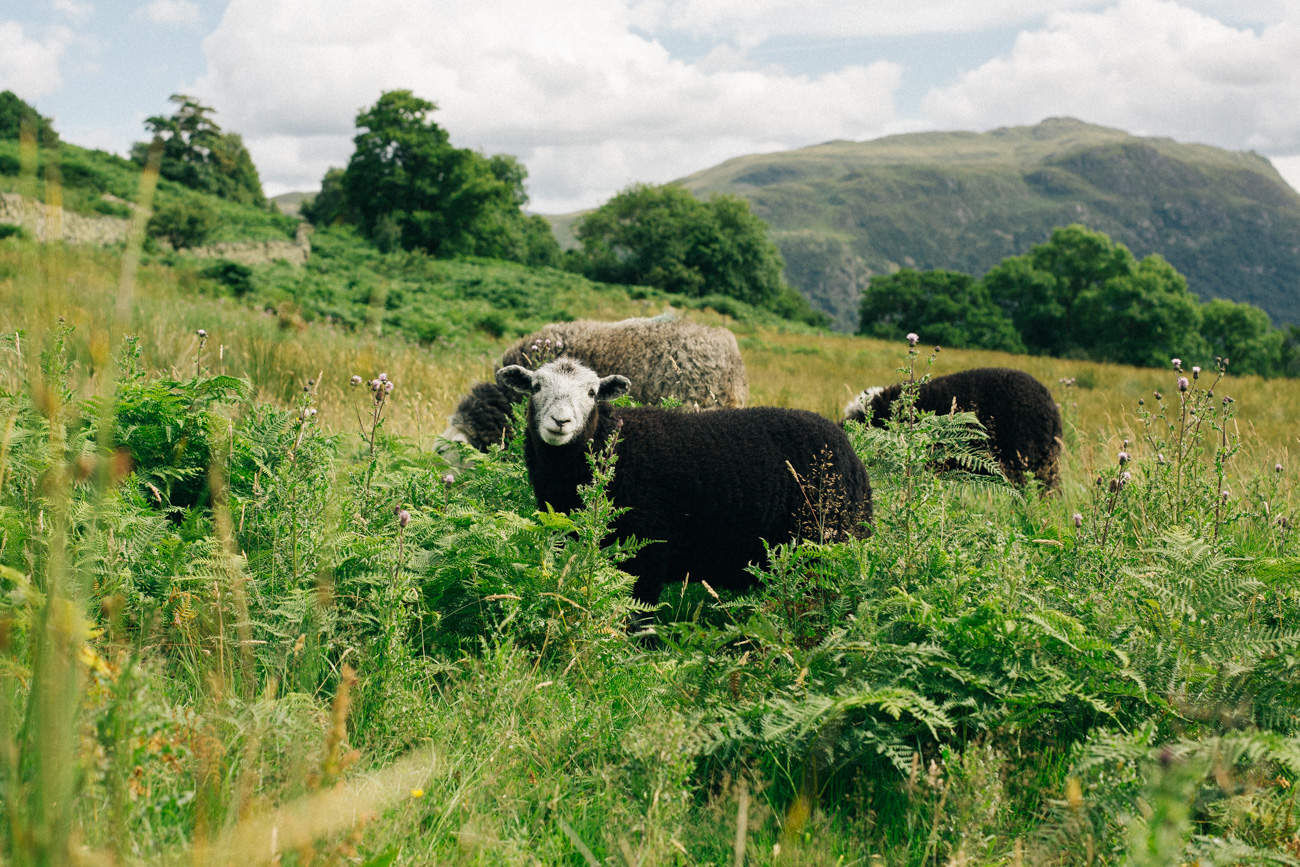 I had saved a circular walking path for us to do which seemed to be easy. But things didn't go according to plan. Haha. I don't know why, but David and I have a repeating history of wanting to go on walks that are "simple and easy", but always ending up on crazy adventures (like climbing mountains) without really being equipped for them but doing them anyway. Well, it happened again this time, as we walked and saw a sign that there's a summit not far away. That sign tickled our curiosity and we just started hiking up, and up, and up… Thinking "well, it shouldn't be too far away now". Stopping in the middle of the way to eat a few cross buns (that were thankfully in David's bag) and taming the sweaty situation, then continuing to finally reach the top, which was amazing and had a panoramic view over the lakes.
We didn't take any photos of these moments as they were quite exhausting, as you can imagine! But on the way down from the summit, we walked through areas that were full of vegetation (ferns!), which made it feel pretty wild and so we snapped a few photos of that. As you can see, I felt pretty good about that walk 🙂
Having a wander-lusting mind doesn't feel reassuring at first, but those spontaneous adventures are always worth pursuing in the end!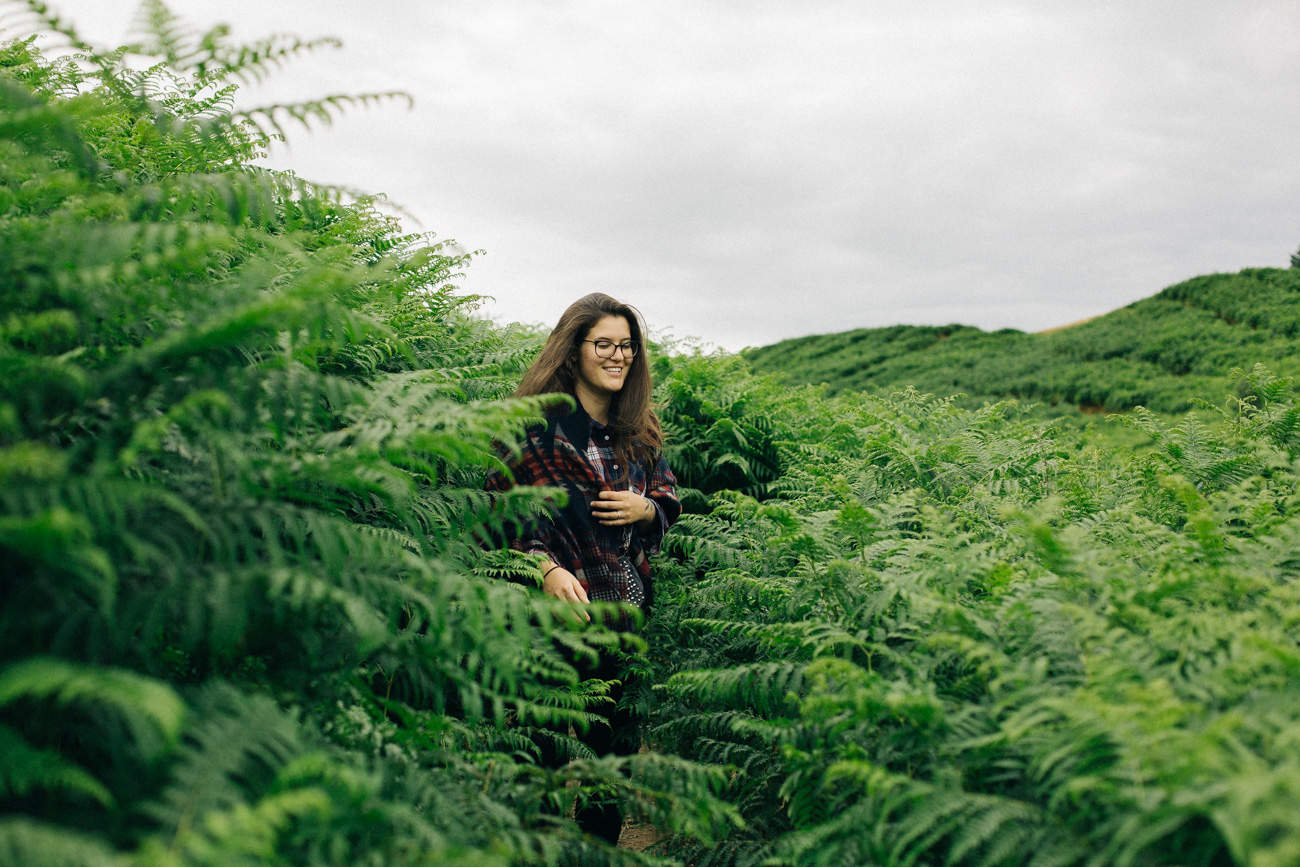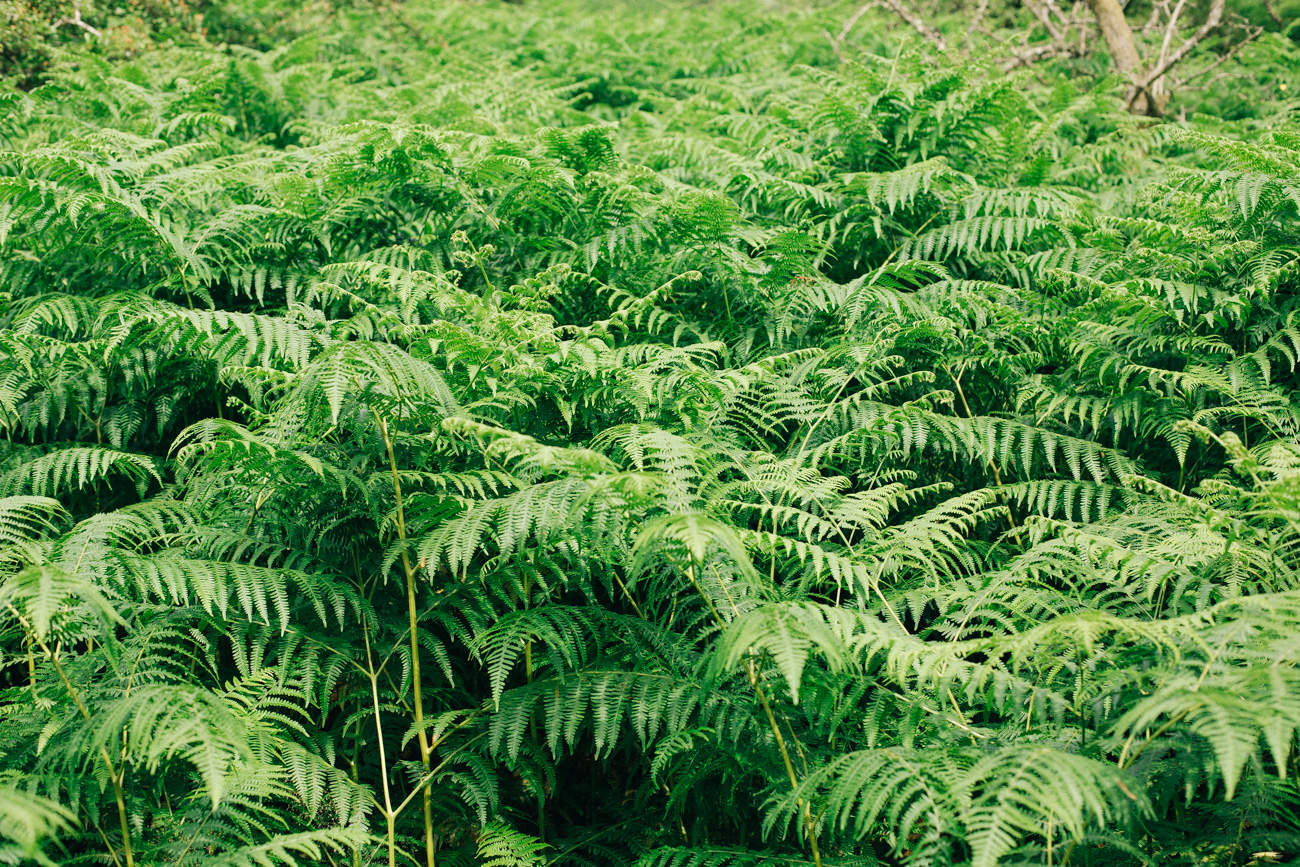 After this fun little escapade, it was time to drive towards Crawford, Scotland, where we'd stay starting from that night. The drive was pretty scenic, as the area was mostly rural and we even had the chance to stumble on some Scottish folklore music on the radio, which made us both get a little excited 🙂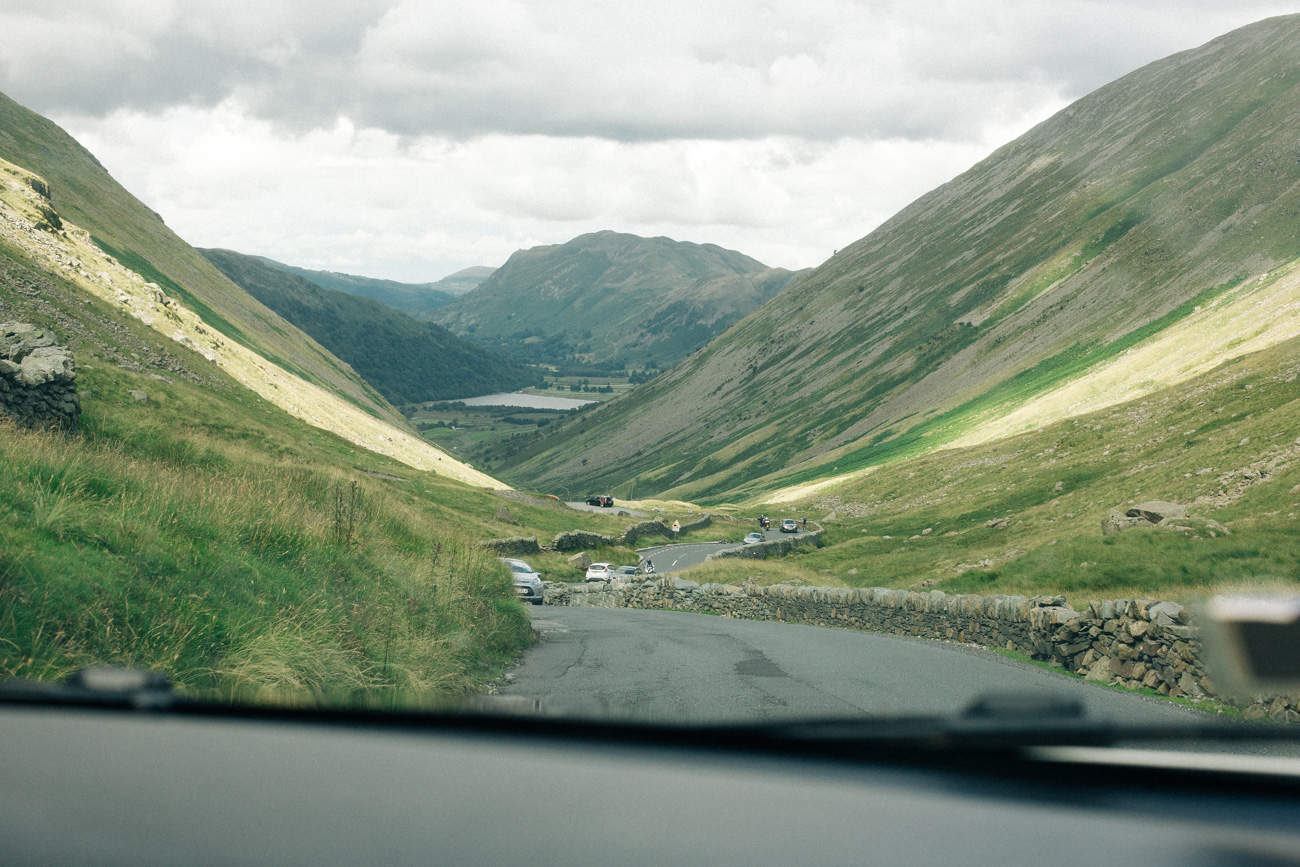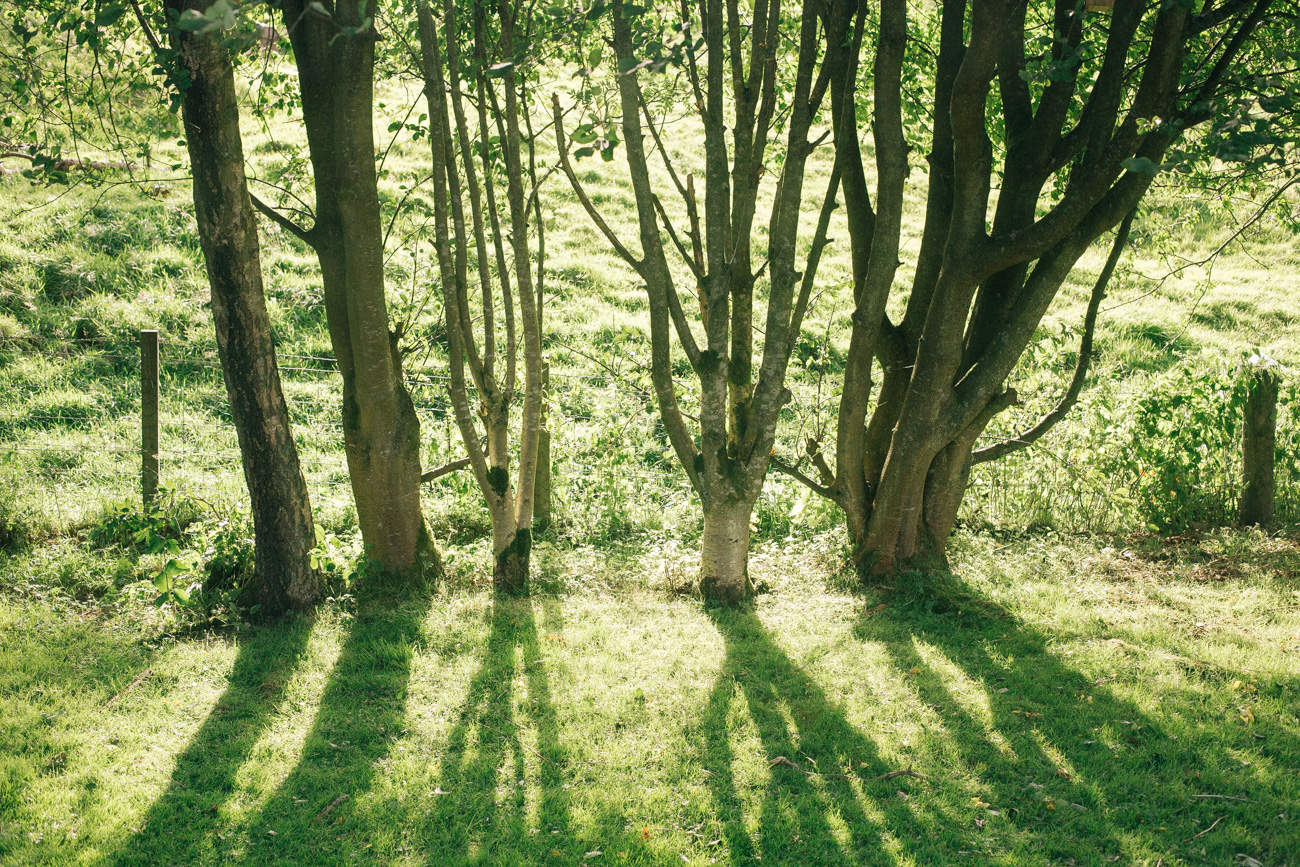 Crawford is a village near the southern border of Scotland. It's now been a little more than two weeks that we've been staying here and we've been living in a bungalow for free in exchange for taking care of two dogs!
As this house is located in a rural area, it is a perfect place to watch wildlife. From time to time, we spot a little rabbit (or two) in the garden, and thousands of birds flock daily to come and eat off the bird feeders hanging on the trees! I could watch them all day long 🙂
Life over here is pretty simple and this has allowed us to really unwind yet also focus on some things that have been on our to-do lists for a while. The simplicity of life and the stability of our schedule has allowed us to be quite productive while being here, which is great! However, I have not been really lucky during most of my stay as I had to deal with a fever which we found was related to another infection and I even had to spend a night in a Scottish hospital. That was not very fun and I spent a lot of time in bed, not really making the most out of my days, but thankfully I feel much better now, phew!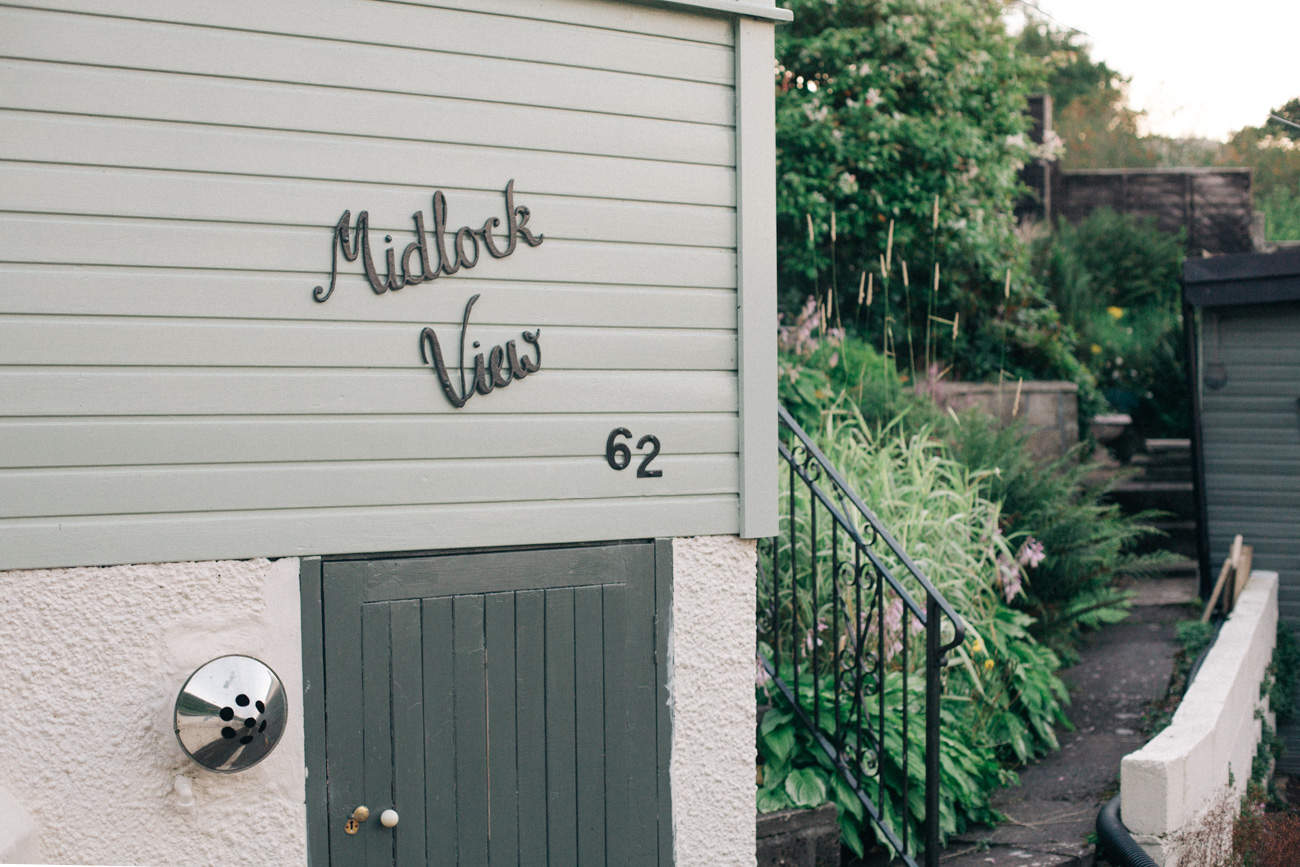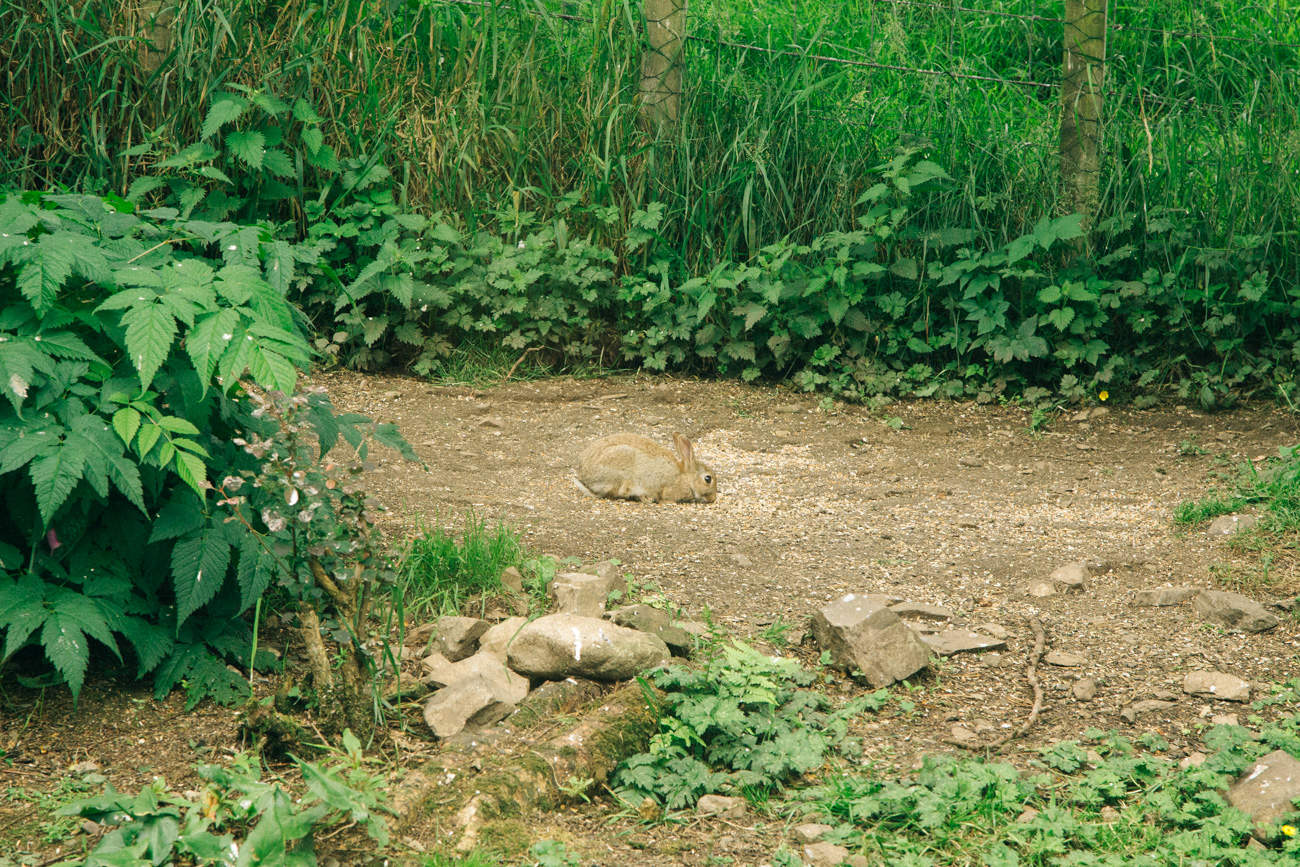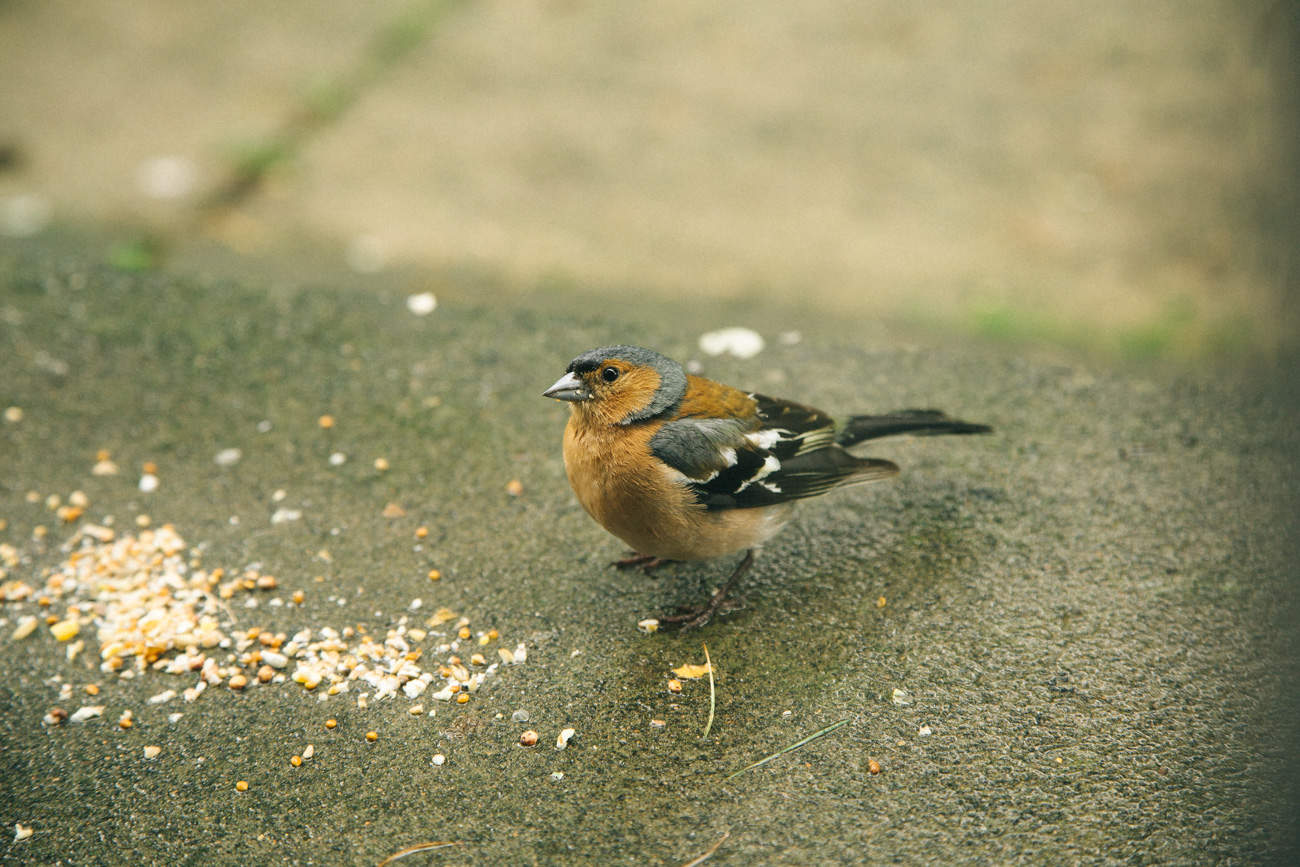 Now I feel better, I have managed to enjoy more of these last days, especially walking the dogs out. There's not a lot that we see here besides nature and lots of green fields, but sometimes that's all you need and you appreciate the abundance of oxygen. David and I like shifting our lives between more urban and more rural settings to remind us of that.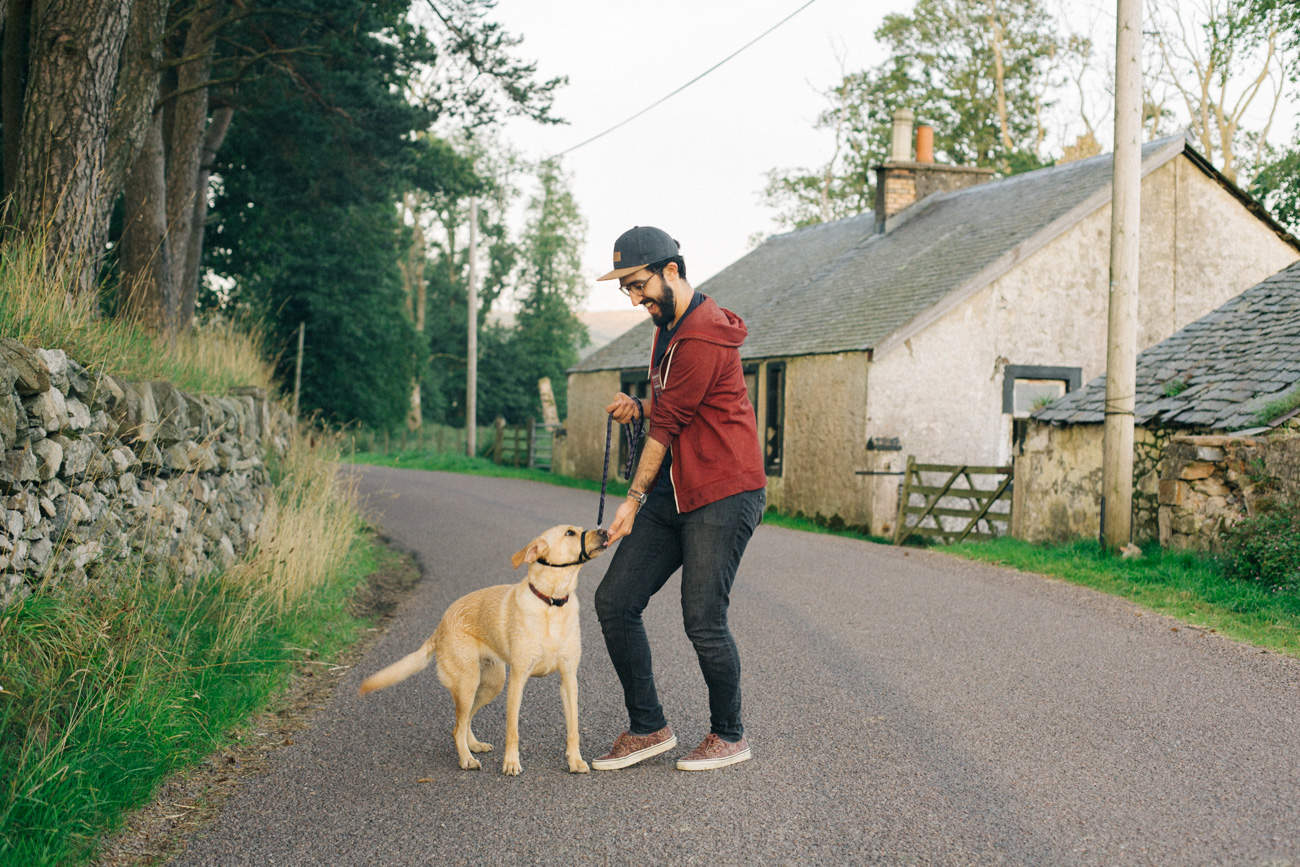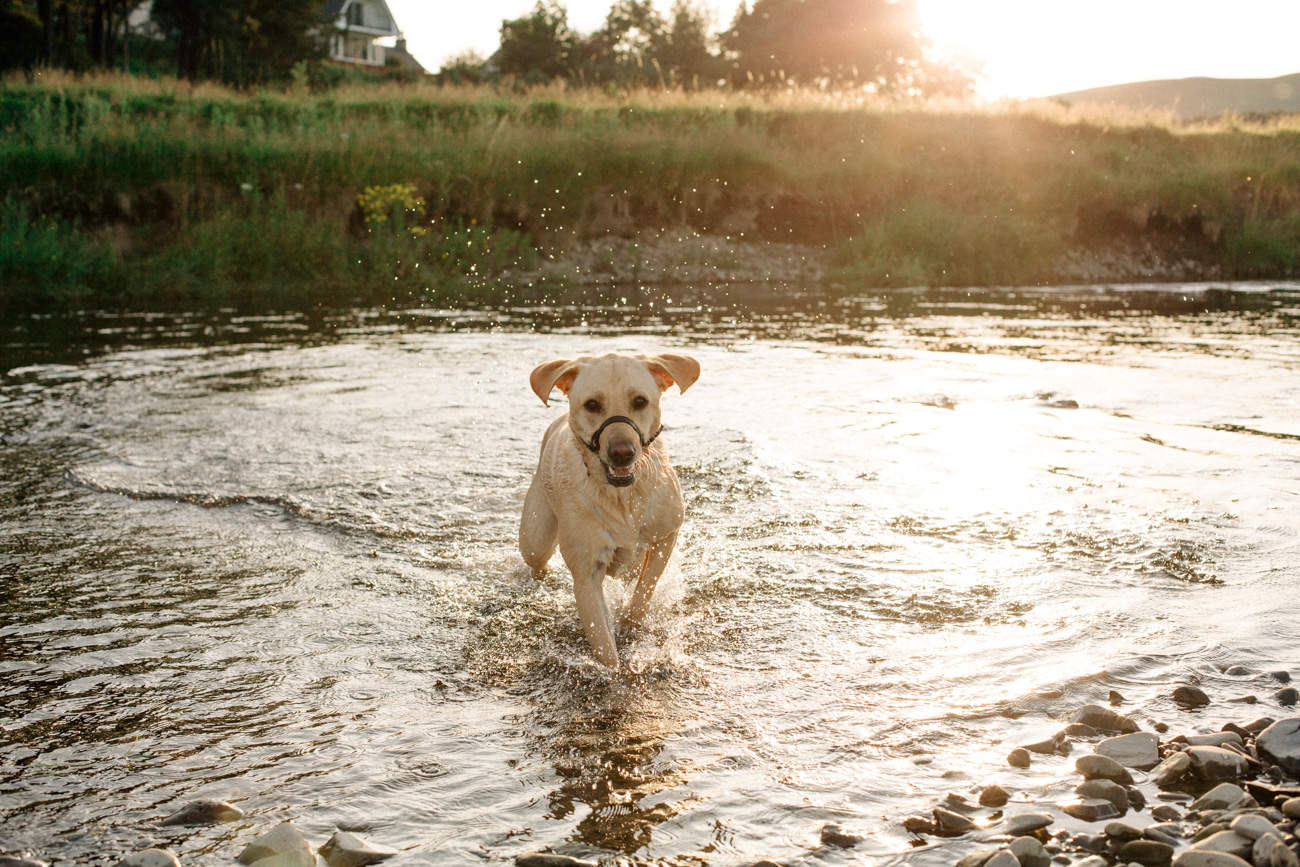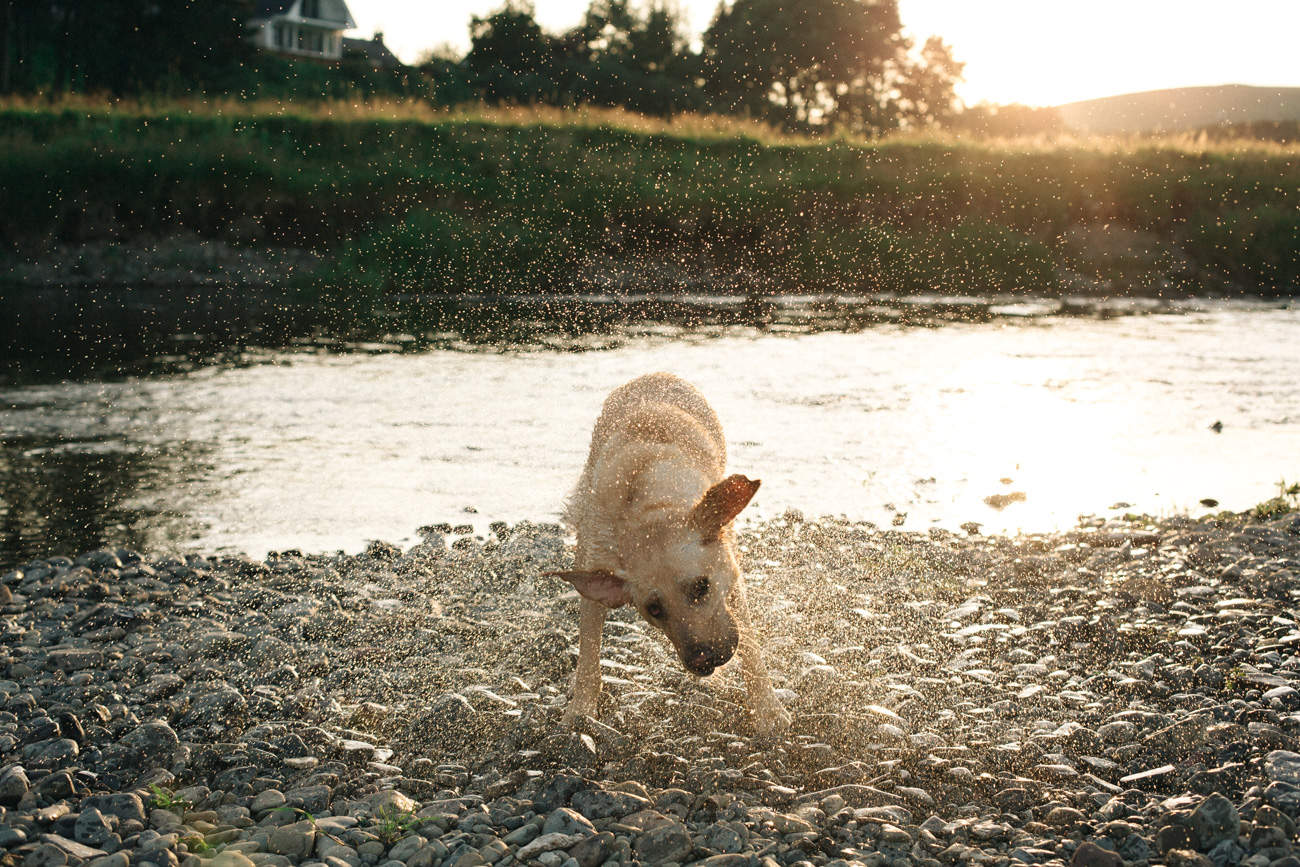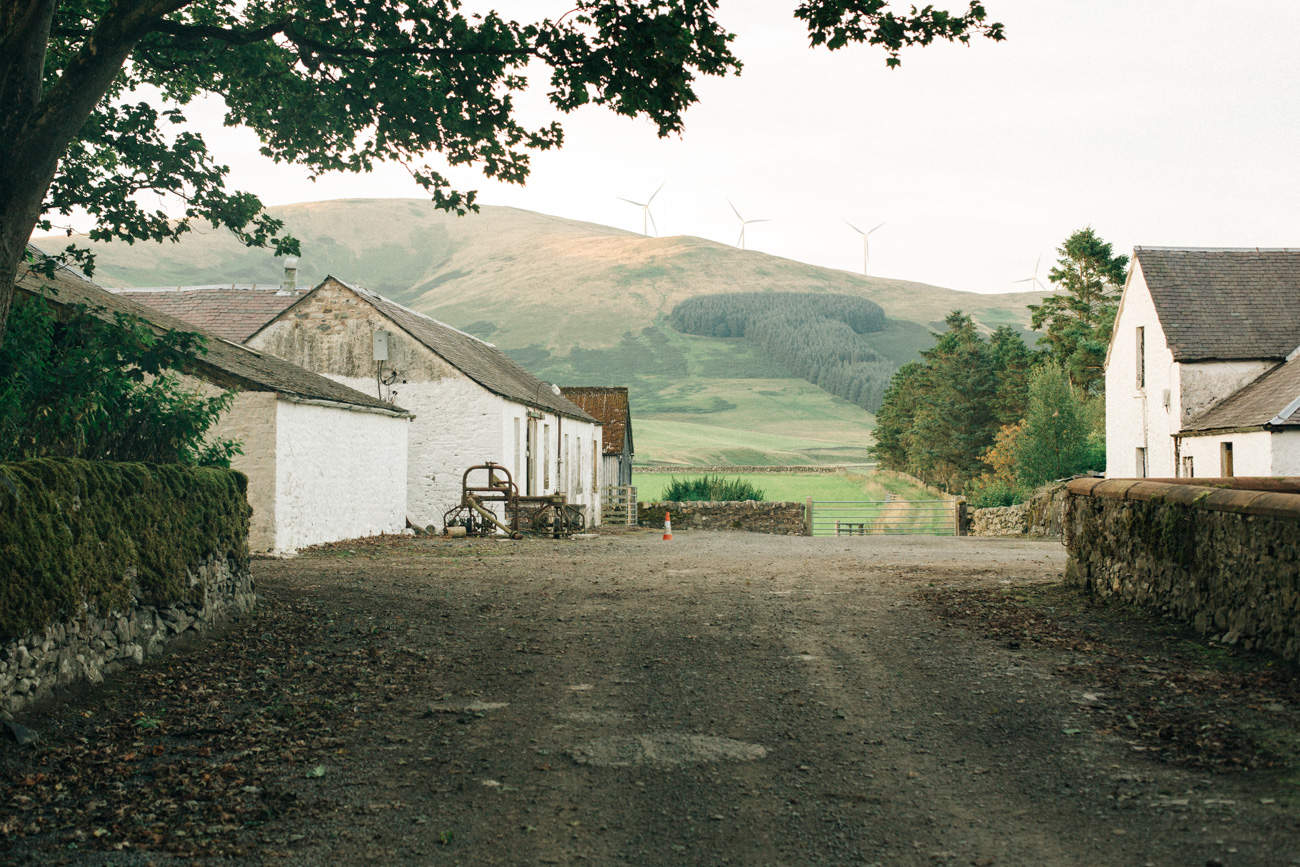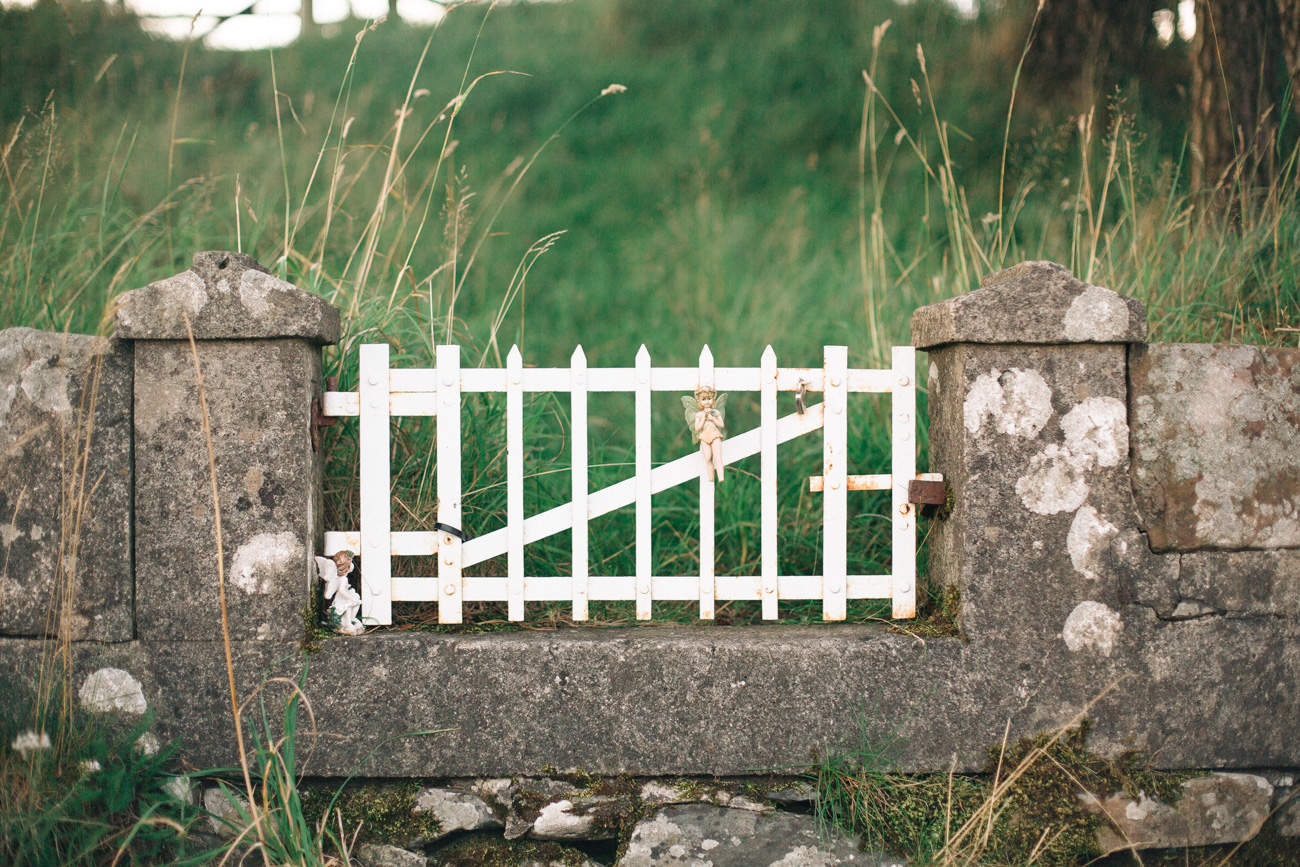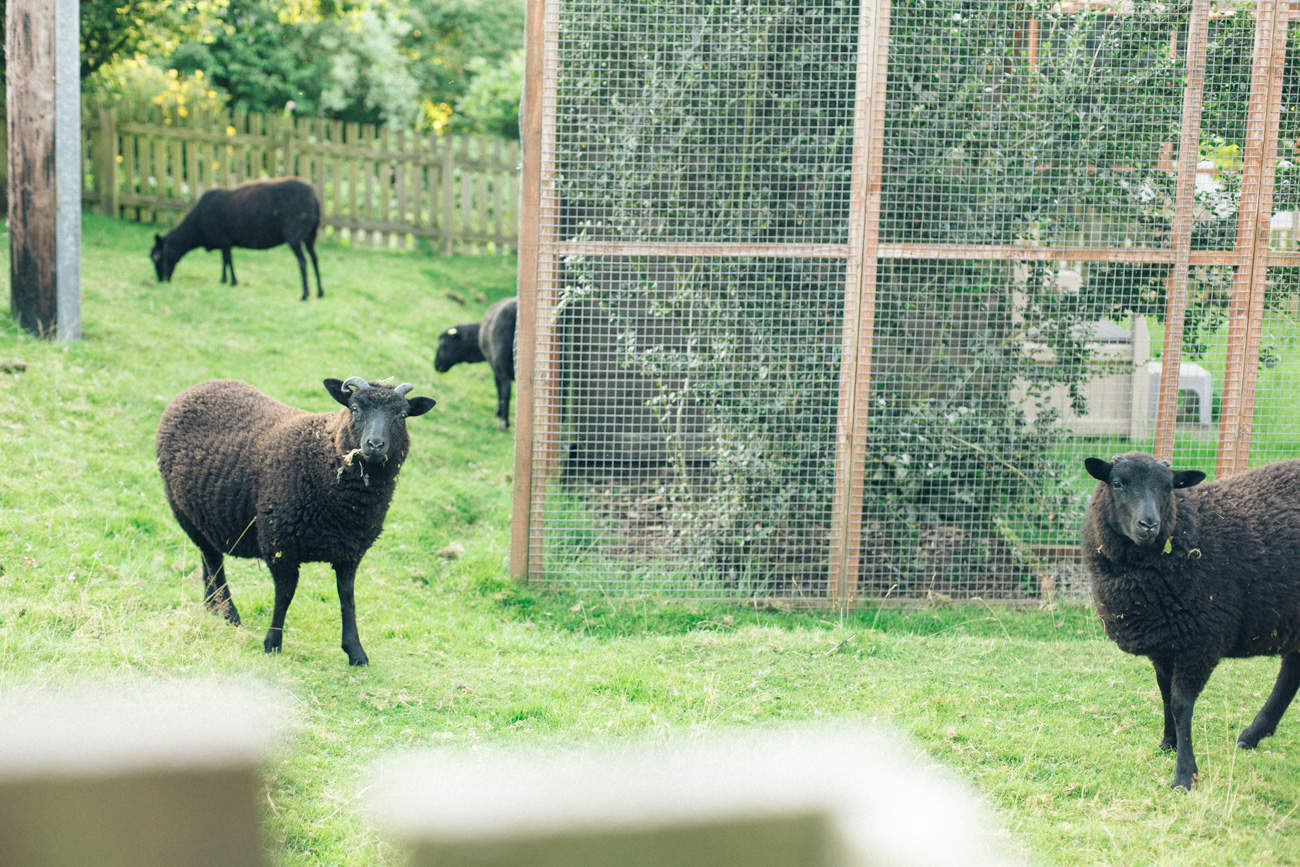 In a few days we will be heading to EDINBURGH. Oh boy, I'm very excited about this one! I also can't wait to try some nice variety of food now that I've finally gained back my appetite after being sick. Indian, thai, japanese, you name it, yum yum yum. That's definitely something I like about city settings. As well as nice coffeeshops 😉
What about you? Where does your heart seem to take you, to the city or to the countryside?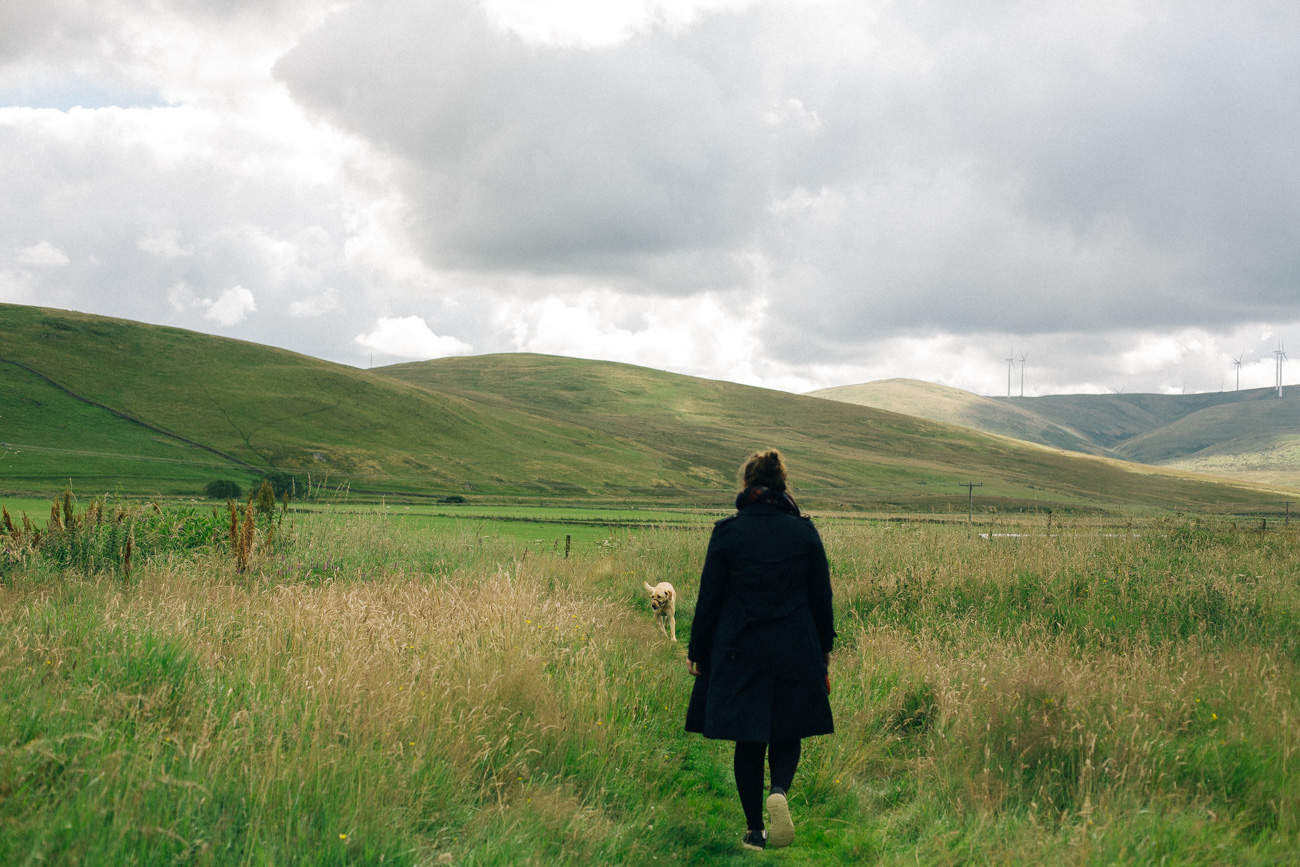 ---