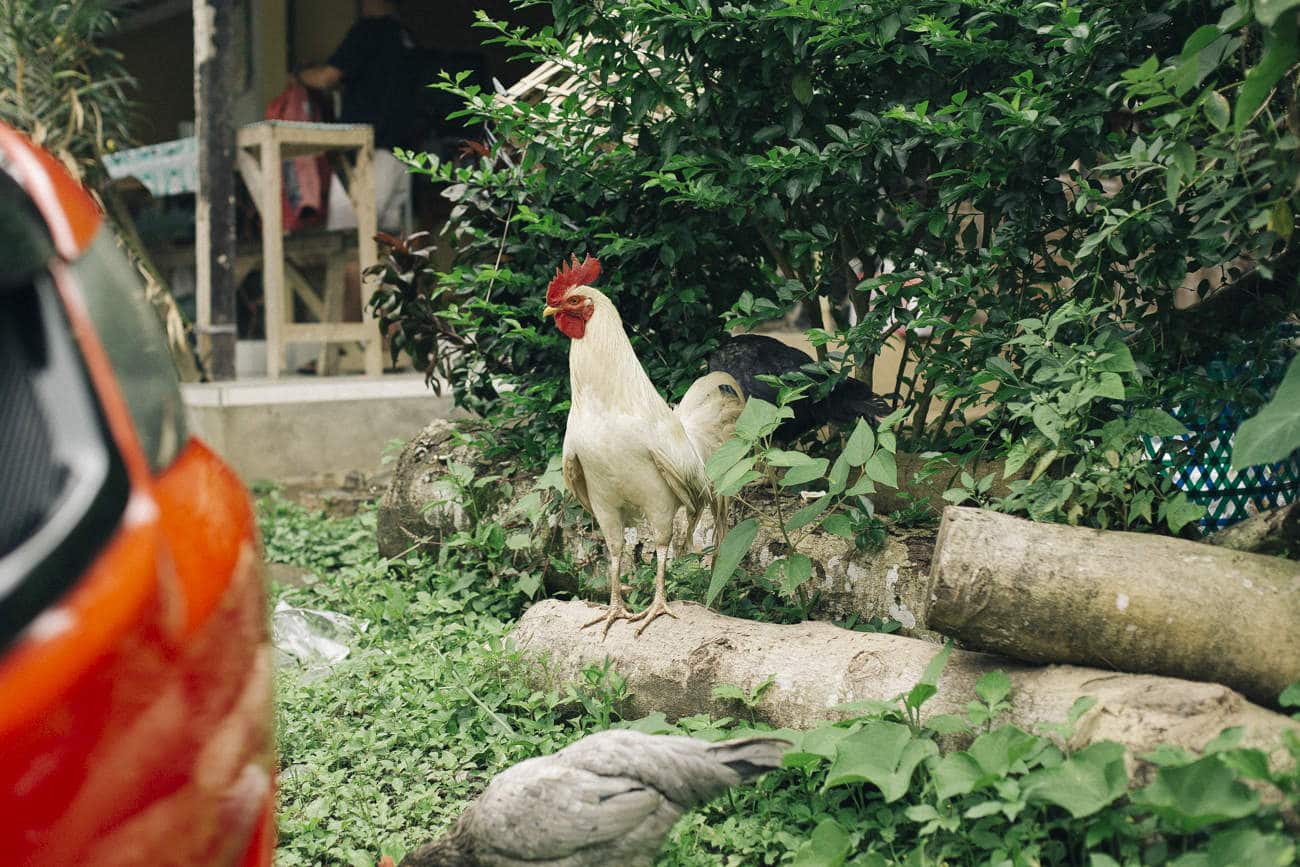 Hello from Ubud, Bali!
It's been about a couple of weeks since we've been here on the island. Our stay started out in the southwest part, in Canggu which is a hipster surfer's paradise – and also a good spot for digital nomads like us who like balance between work, beach vibes and yummy food. I'm pretty sure I will be telling you more about it in a future post about our Bali life in general, but for now I just want to focus on what we did last weekend, because it was absolutely mind blowing 🙂
Living this life while travelling together as a creative couple does have its perks – I've already talked several times about how inspiring it can be to be location-independent, to change environments, to live with less. However, one part that a lot of us nomads sometimes lack is the "socializing" part.
I used to be very, very introverted. But since I noticed that meeting people is actually one of my biggest triggers for creative inspiration, I just made it a point to be open and to embrace those social opportunities that come to us in life!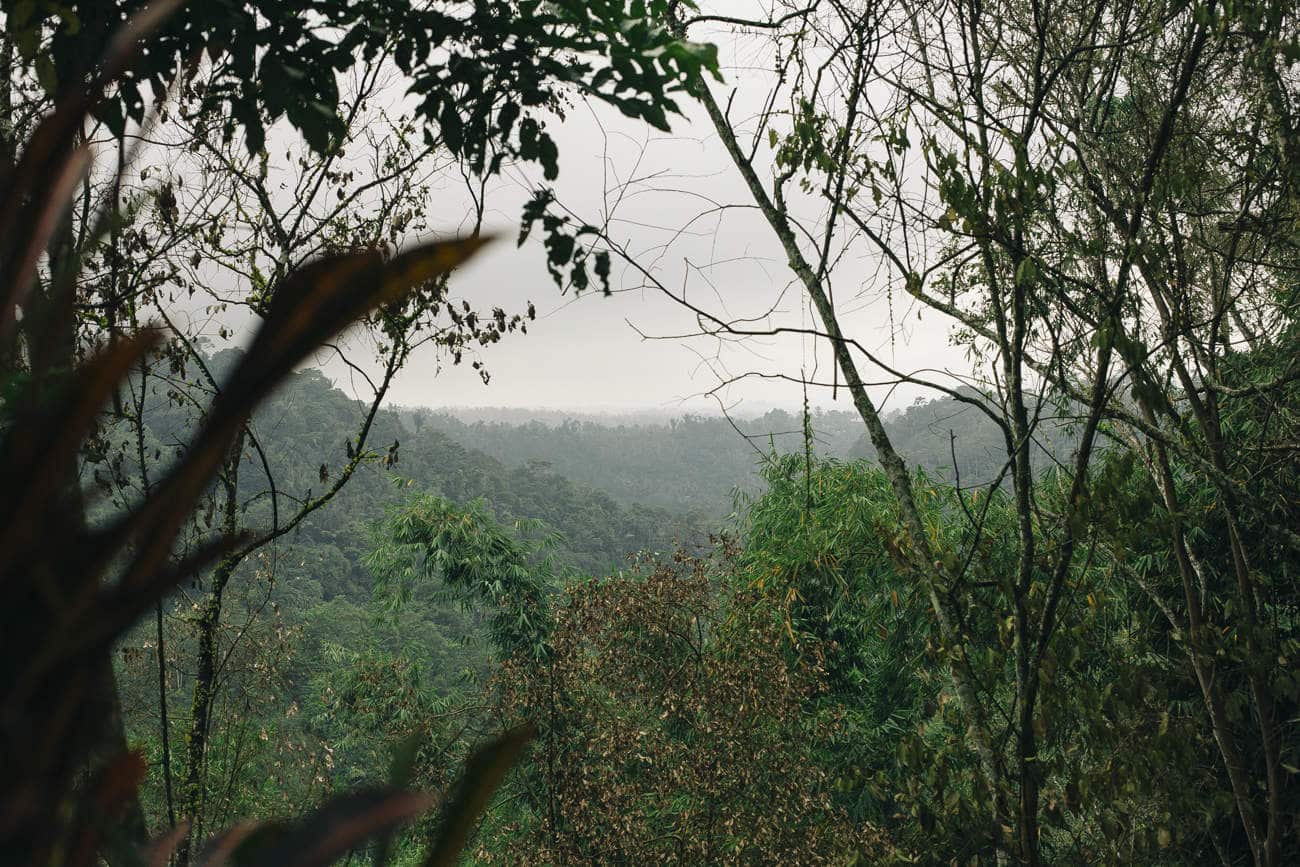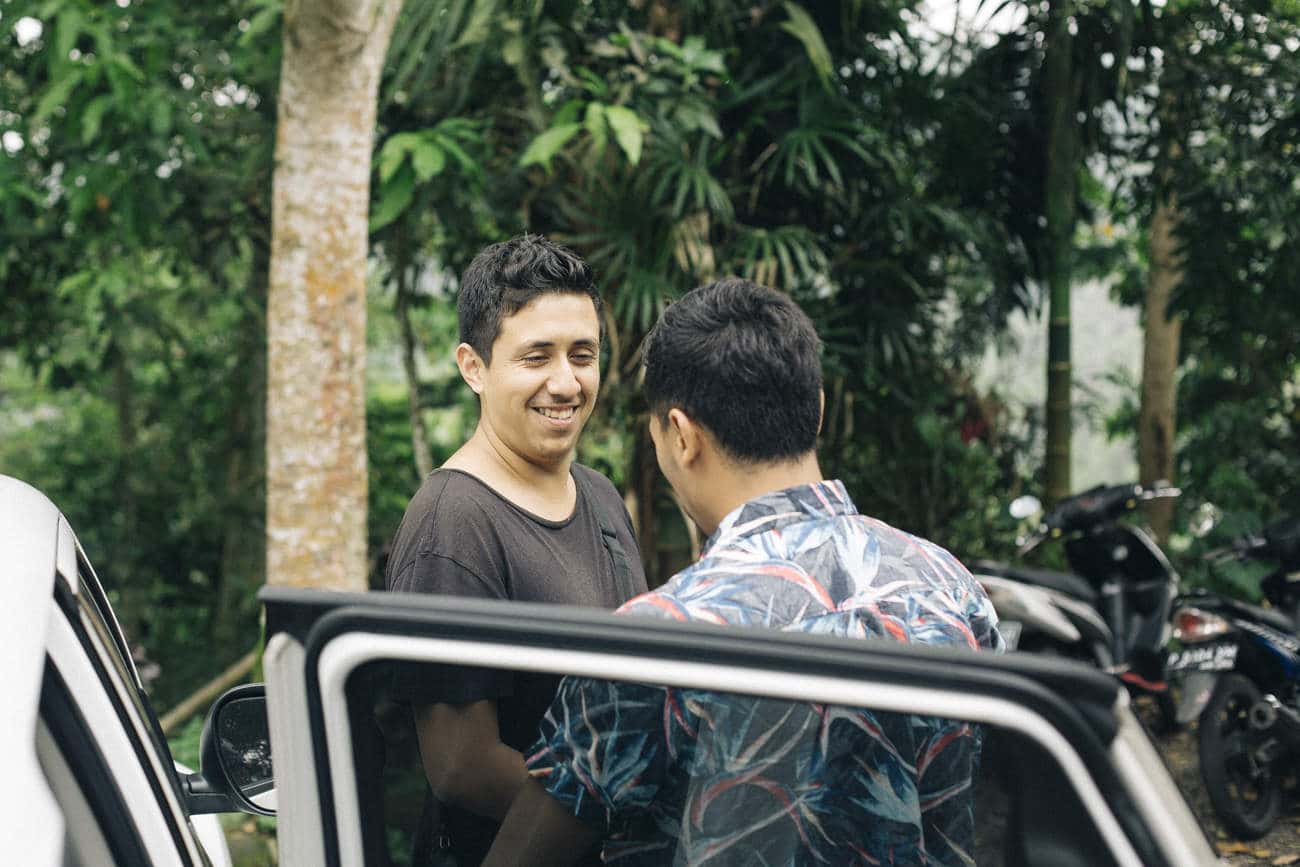 Many of those strangely happen through instagram. And this is how we met Josue. He is a film maker who's originally from Guatemala and who moved to Bali three years ago. He's also the co-owner of The Nest Café which is a lovely place you'll want to check out if you travel towards Canggu! One day we went there for coffee, breakfast and to get some work done on our laptops. We got to meet him in person, had a lovely chat, we totally connected and we even thought it would be nice to hang out some time. Perhaps even get together and show us around the island! Next thing you know, after a couple more brief encounters, we organise a little weekend adventure together with Josue and his friends Jessica & Will.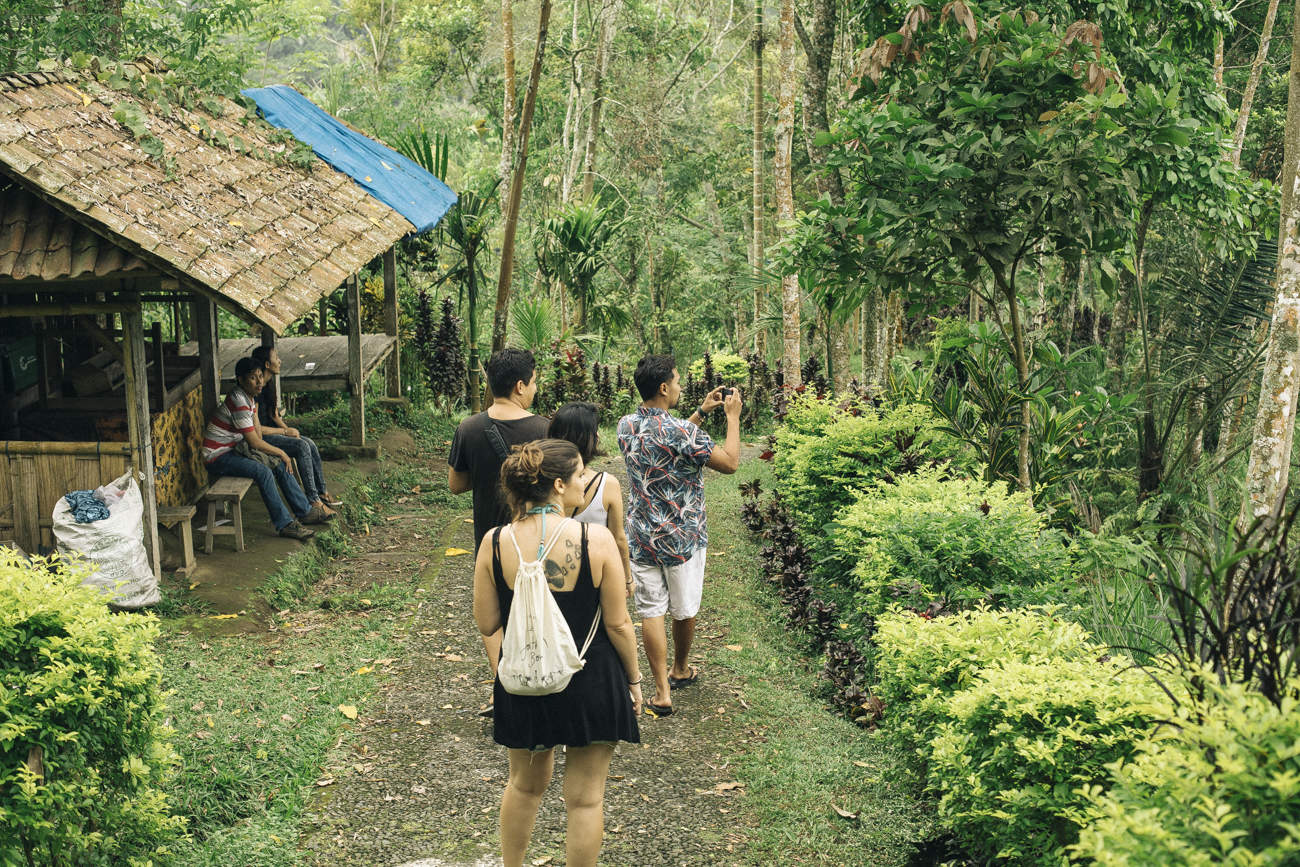 It's funny how these things just happen to us even though we are not such out-going folks, but it is such a good idea to do these sorts of adventures with people who know their way around and who know what tourist traps are better avoided. It's also way more fun! David and I wanted to see a waterfall as we knew there were plenty in the areas surrounding Ubud, where we'd be spending the rest of the month. Together, we drove towards the Nungnung waterfall, on the north of Bali. I honestly don't know how we'd have discovered this place on our own.
It was pretty amazing from the beginning. Tons of stairs to walk down in the luxurious tropical nature. Since it was not too frequented by tourists, it was also free of distractions, like people trying to sell things (which is quite common here). We had the time to just marvel at the beauty surrounding us and the abundance of mesmerising plant life.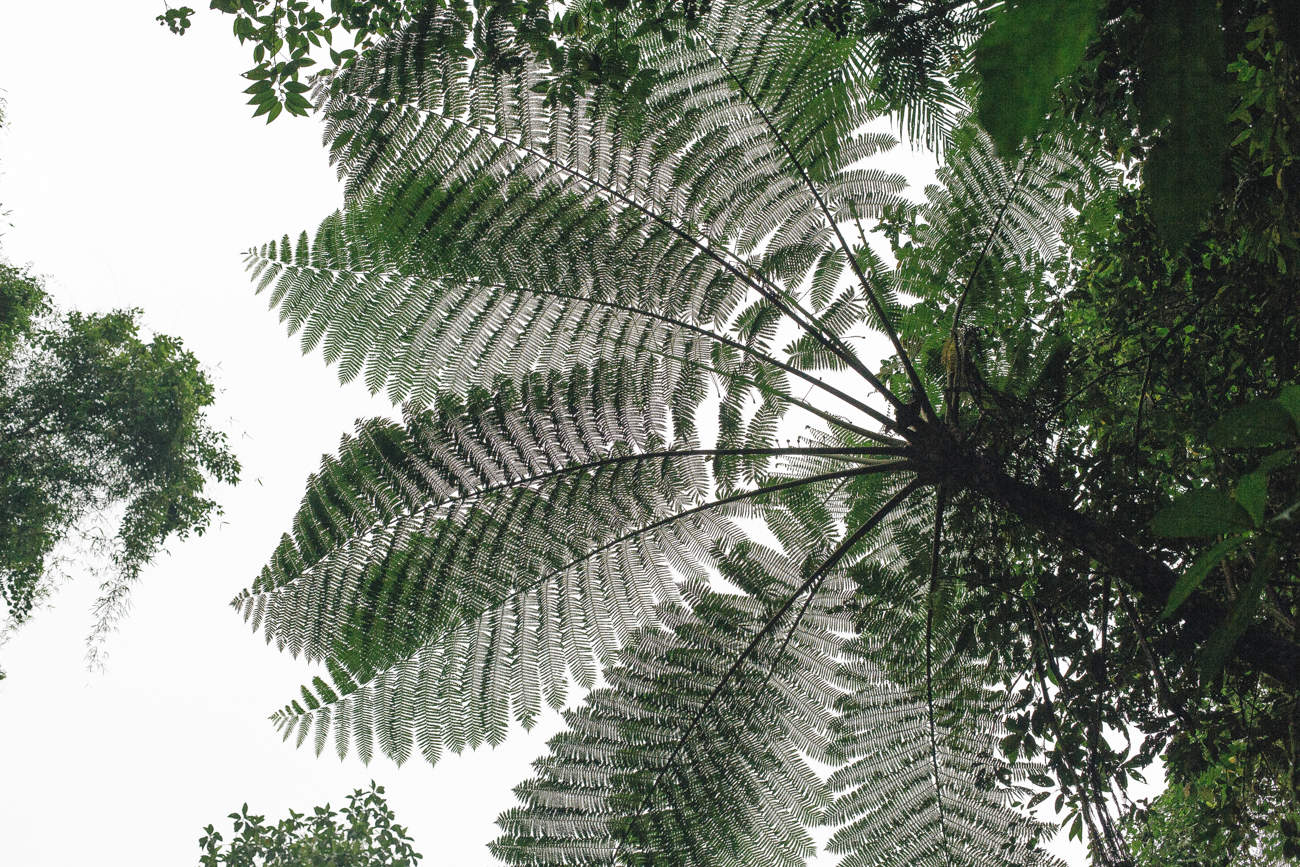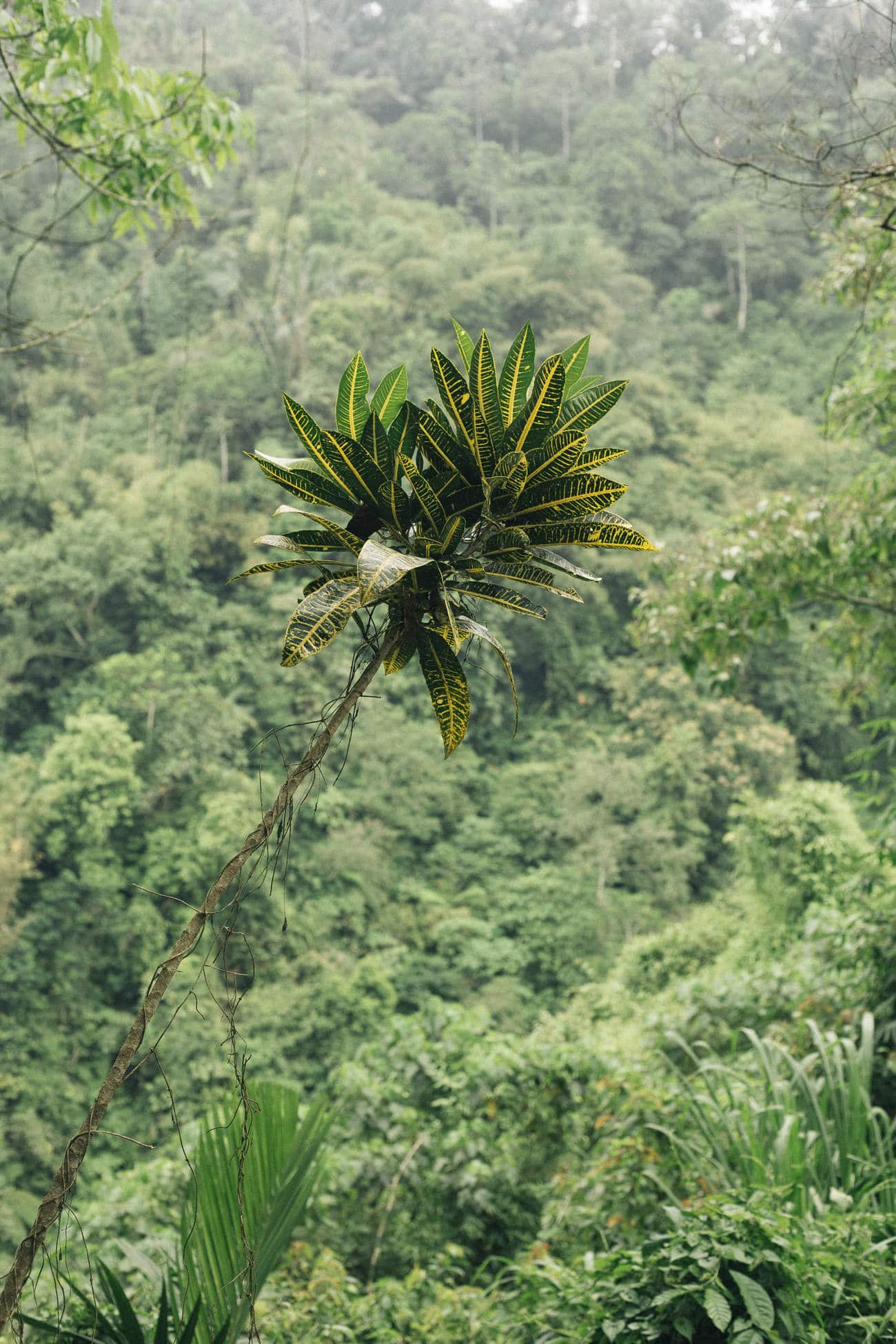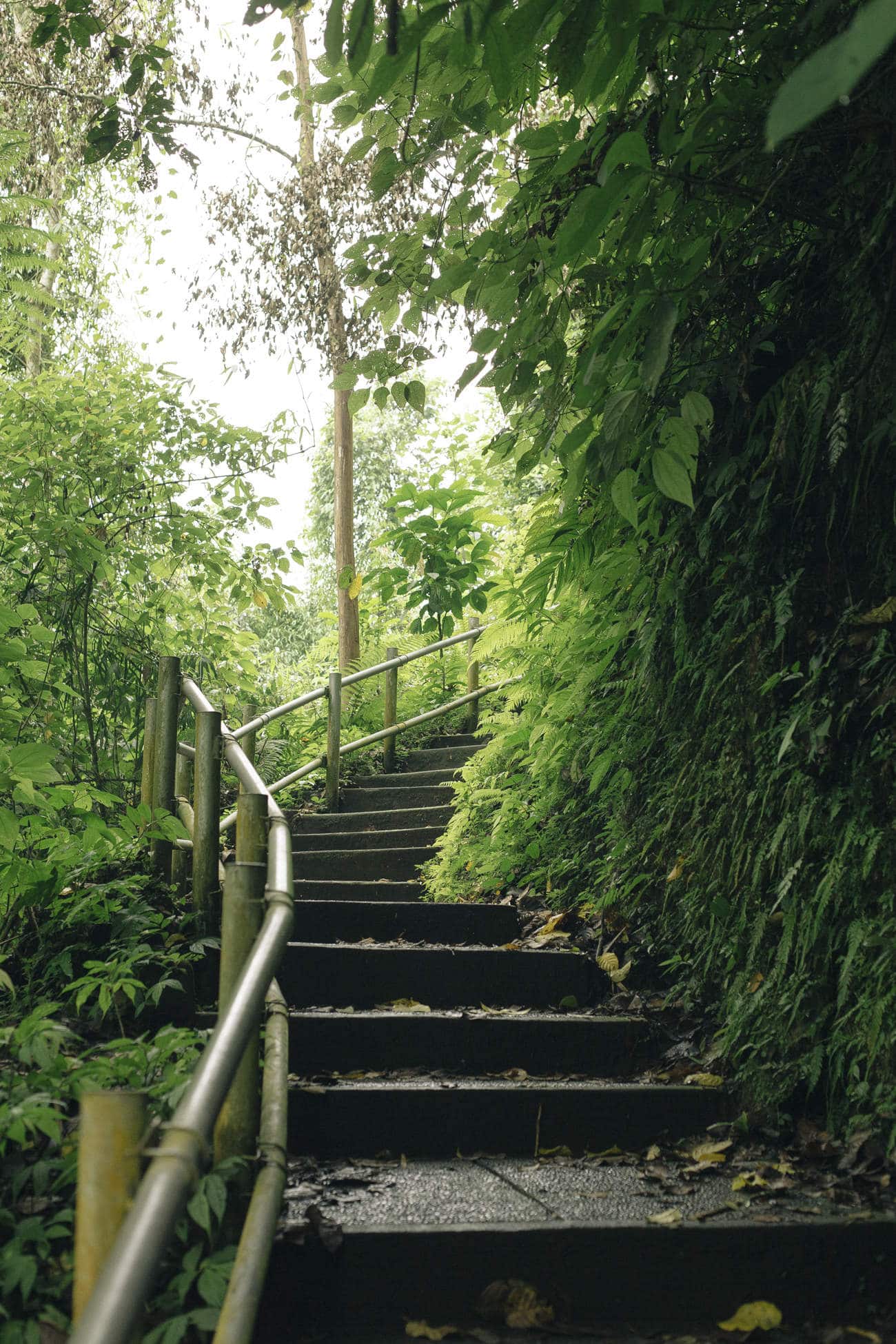 On the way down, we heard the soothing water sound getting closer and closer and then after a few more steps here and there, we got to experience the sight of this amazing waterfall shedding gallons and gallons of water. It looked so powerful and mighty, that I honestly didn't think it was safe to swim anywhere near it. But… we did! And it was incredible.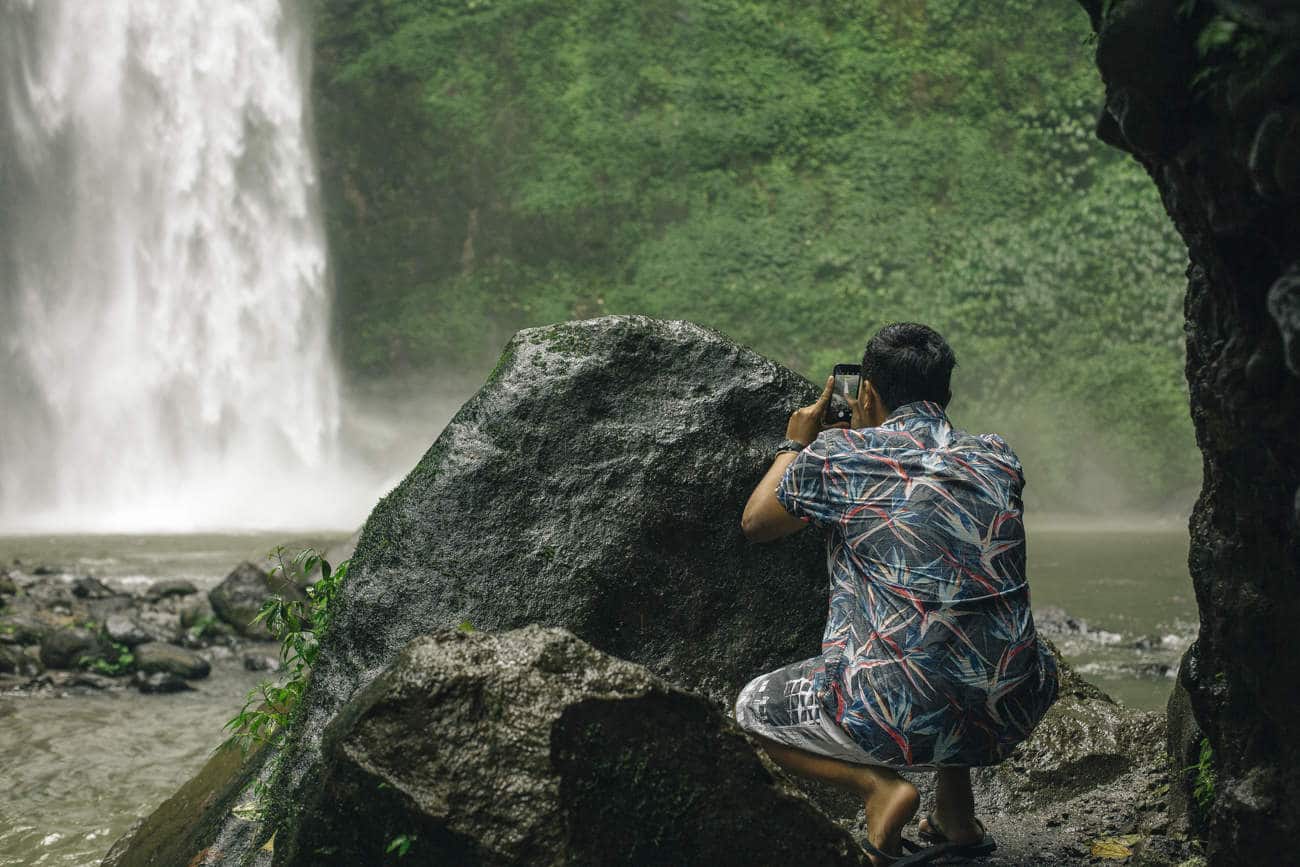 Sadly, I don't have any photos of that, as this setup wasn't going to be waterproof. But you know how it goes: these crazy, bold moments that cannot be captured in photographs are usually the ones that will be captured forever in your heart.
…As cheesy as that sounds, it's just so true, isn't it?
Un-captured adventures like these are important to live fully. And even if it's not about swimming under a massive waterfall, it's just about getting out in general. Experiencing nature and wandering with people who are fun to spend some time with. Feels like being a little kid again 🙂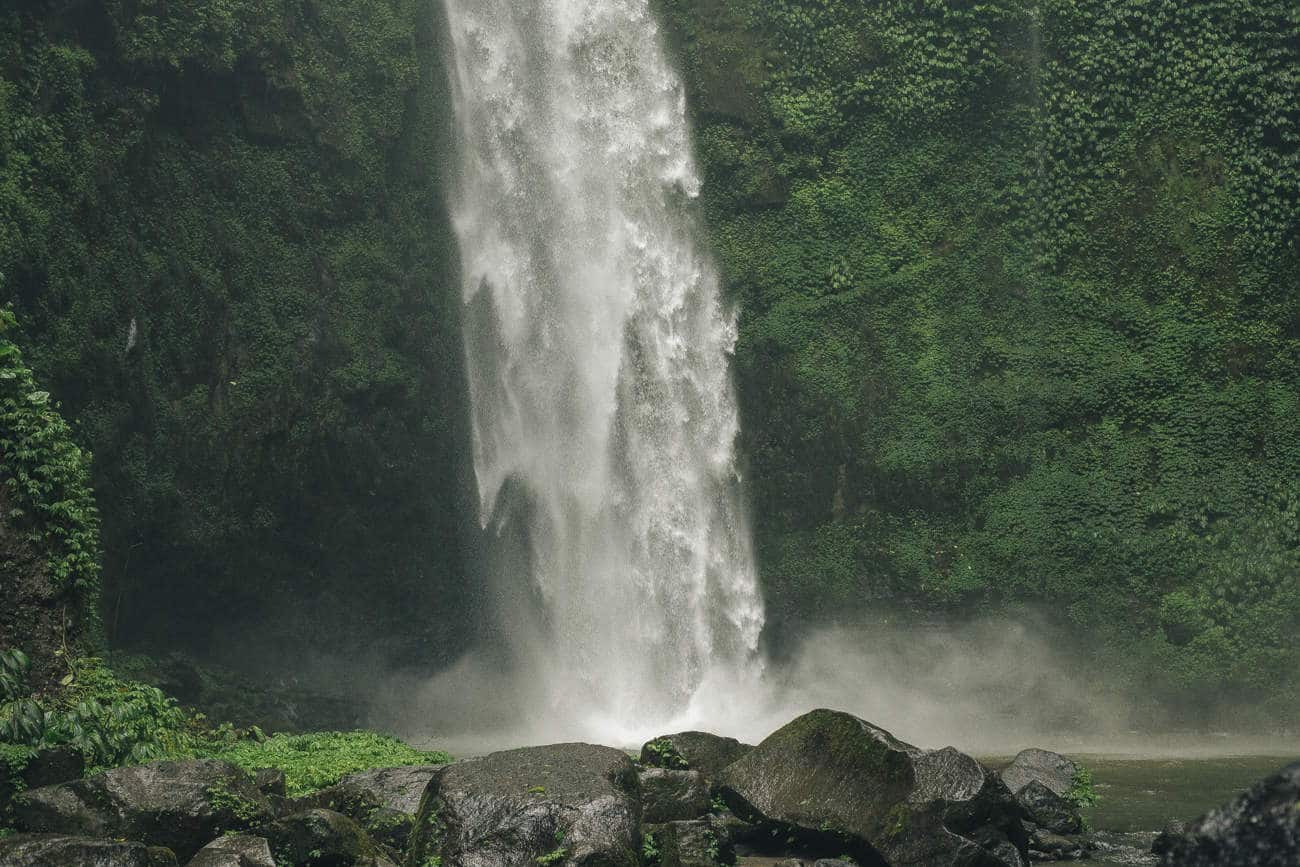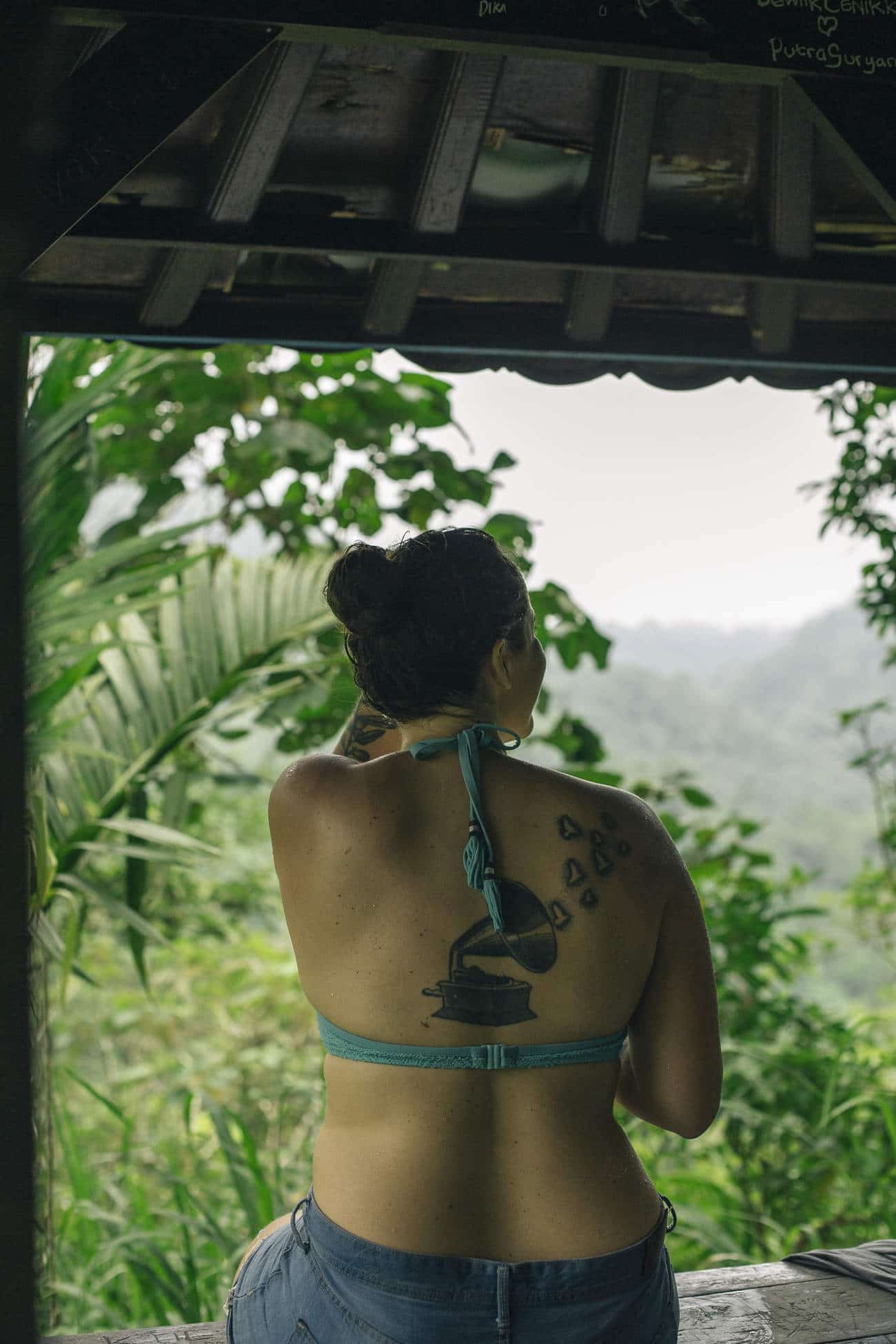 I feel so inspired and positively charged by everything that I witnessed this weekend, that I am SO motivated for anything coming up this week. We'll be working on some new creative projects for our clients such as a brand identity for a hotel bar who's team loves what we do and encourages us to be creative (yay!!), as well as a logo design for a maker who does beautiful handmade quilts. We are progressing on some other projects as well and we also have some personal experiments to try out in video and illustration. Just so much inspiration around here that we just can't stop picturing patterns to create, shapes to design, footage to film… There's a lot to do here. A lot!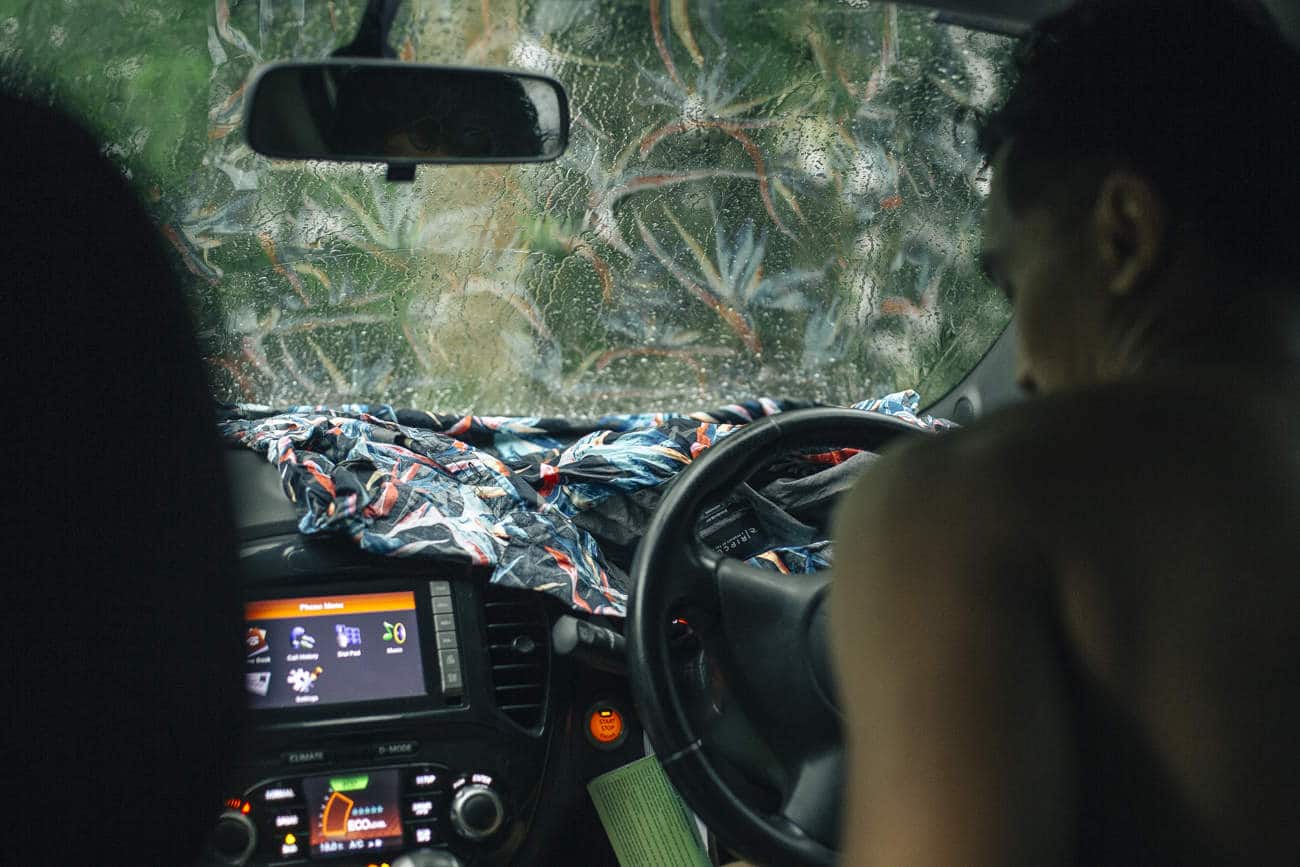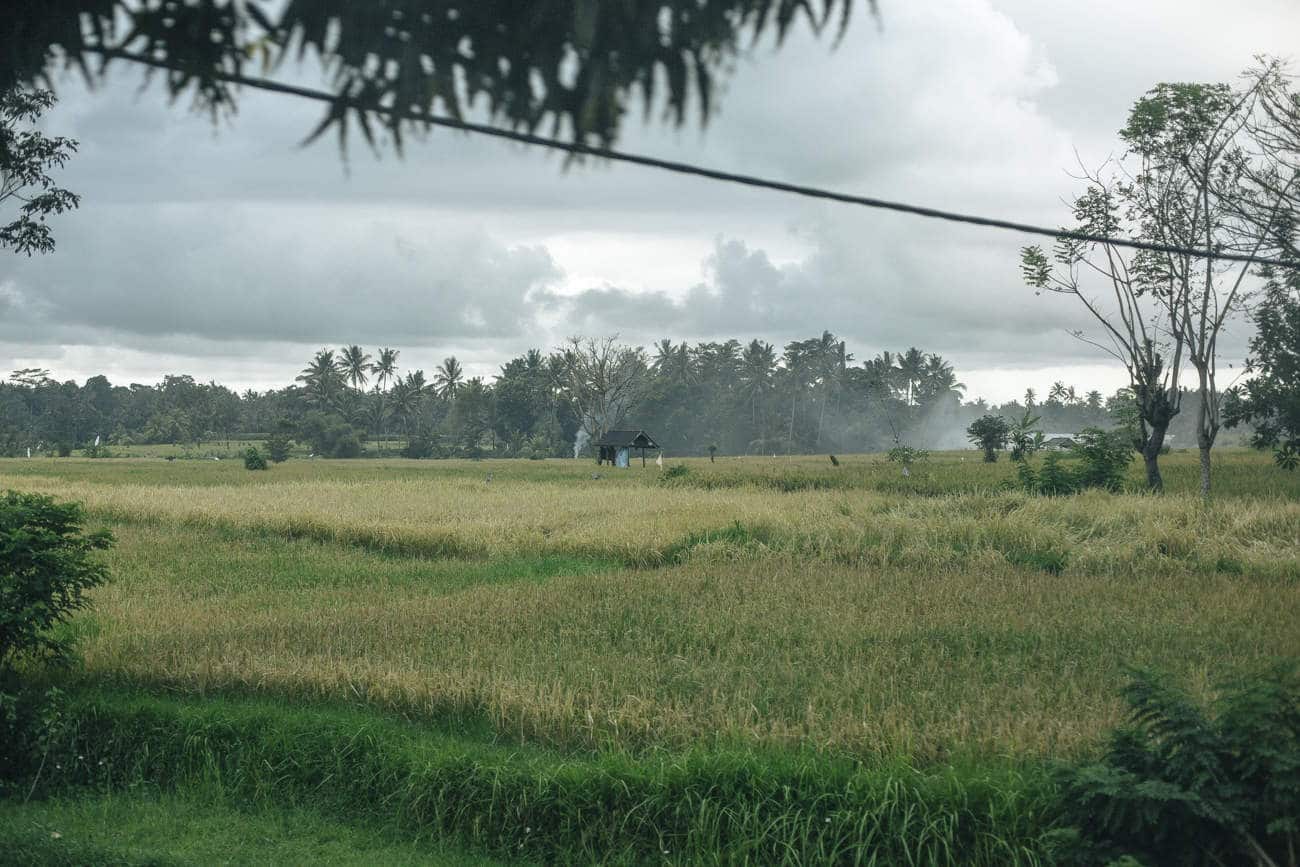 I wish you all a lovely week and I encourage you to head out, experience nature, and use this energy to be creative. To transmit whatever nature gives you into a creative feeling that you can cultivate and cherish 🙂
---