Gosh, what a beautiful sunny day today! It's hard to realize that this whole weekend was moody & rainy just a few days ago. What a contrast! But that's what I like about it: it brings balance.
Today we just got back from our little getaway in the Netherlands and Brussels. Of course, the last two days (monday & tuesday), we had our work-hat on and worked on our projects, but over the weekend in the dutch seaside, we got to experience a couple of very peaceful & meditative days. Especially on saturday. David got to take so many photos that we thought it would be interesting to sum this day up in a little photo story sharing my experience of it. It was a day so simple, so pure and revitalizing, it will always stay in my memory.
I also hope that this little post will inspire YOU to take your own little trip to the seaside.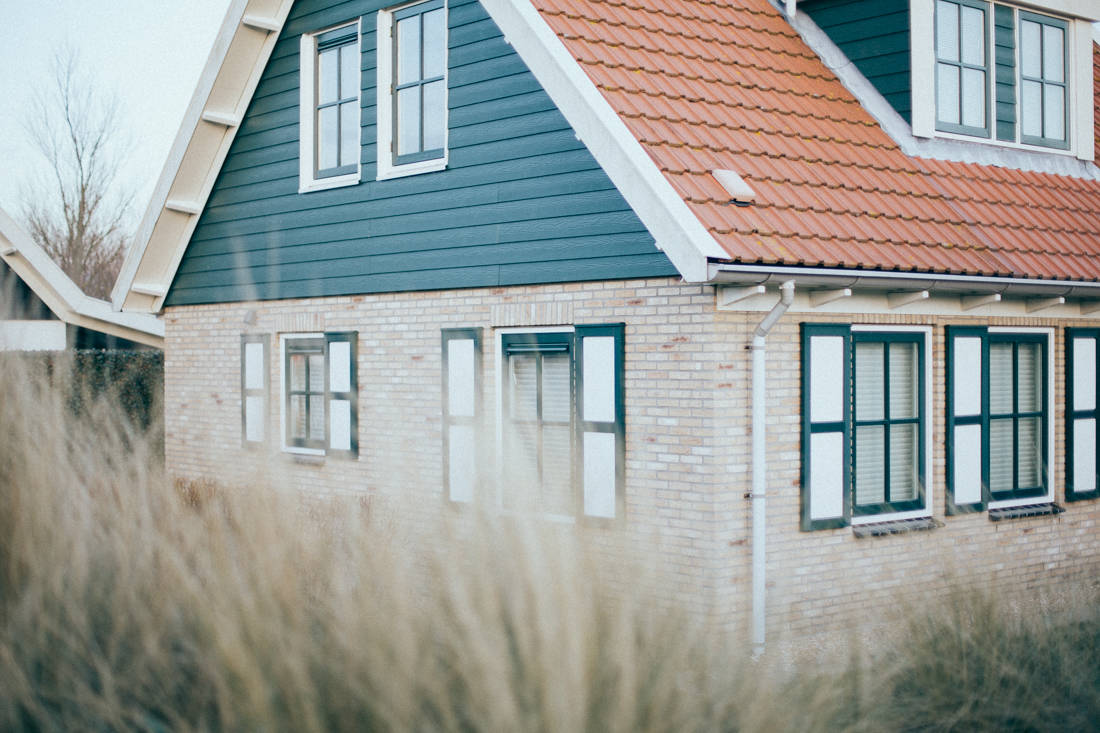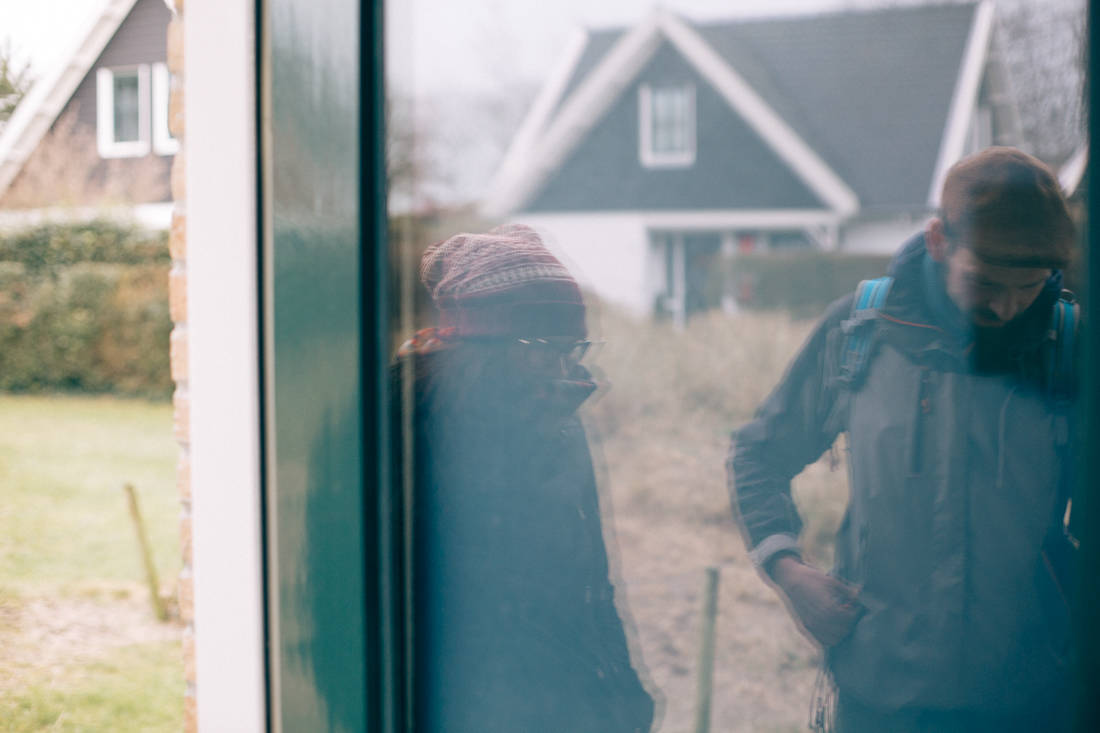 Together with a couple of friends, we rented this cute little seaside house just a few kilometers from the beach. It was nestled in a "neighborhood" of holiday houses and had all we needed, even a tiny sauna! In the morning, we all cooked breakfast together and then decided to go on a long beach walk despite the moody, rainy weather.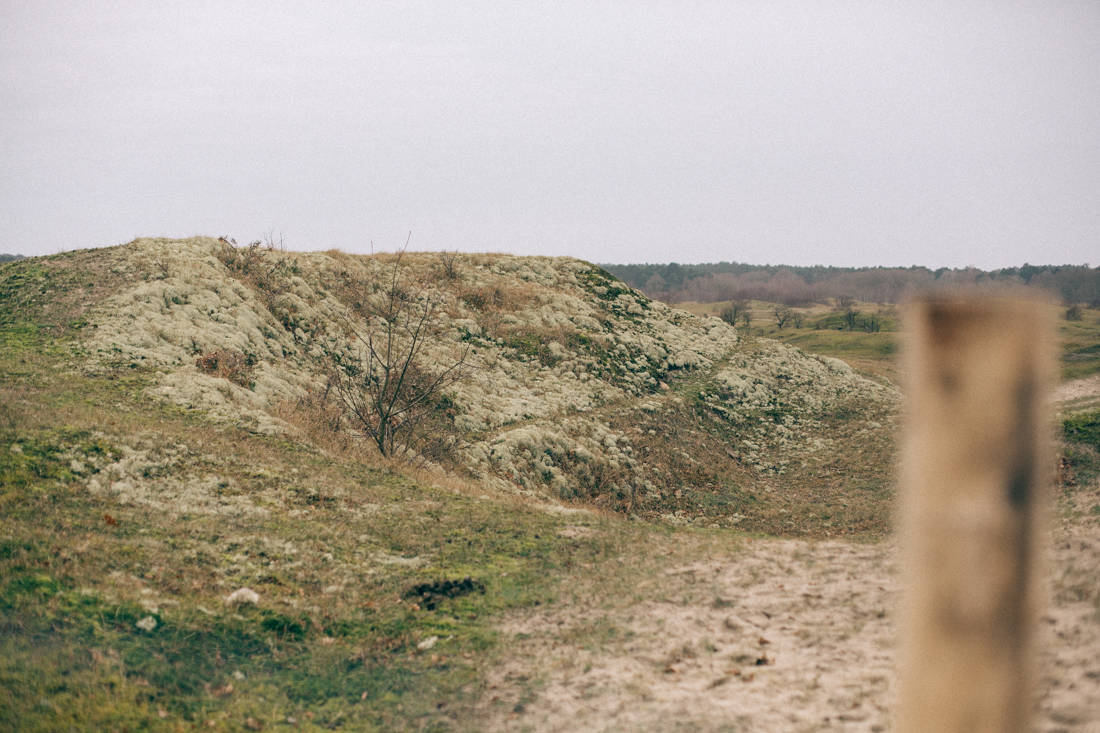 In fact, the moody weather was perfect for the occasion, as it made everything around us look perfectly "faded". I've personally never been a fan of loud colors, so those are the colors I love. The seamoss was a pastel grey green, the sand was grey beige, the sky was a faded white. I would love to even turn all of it into a moodboard. Everything looked mysterious and unusual.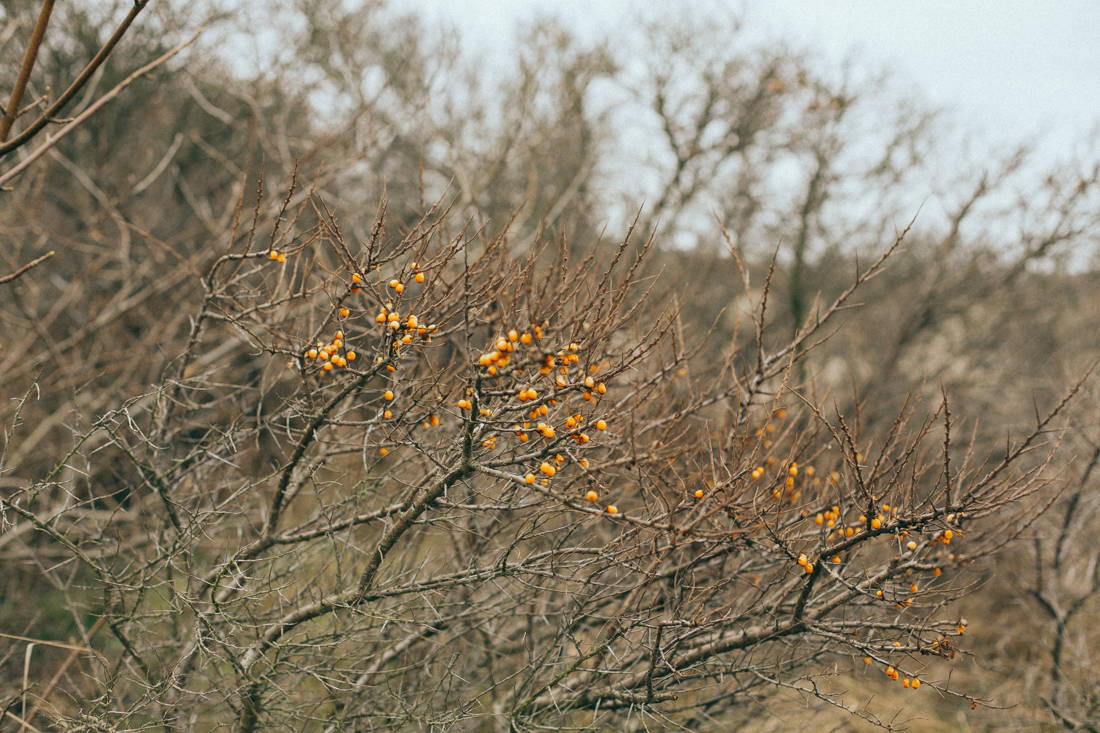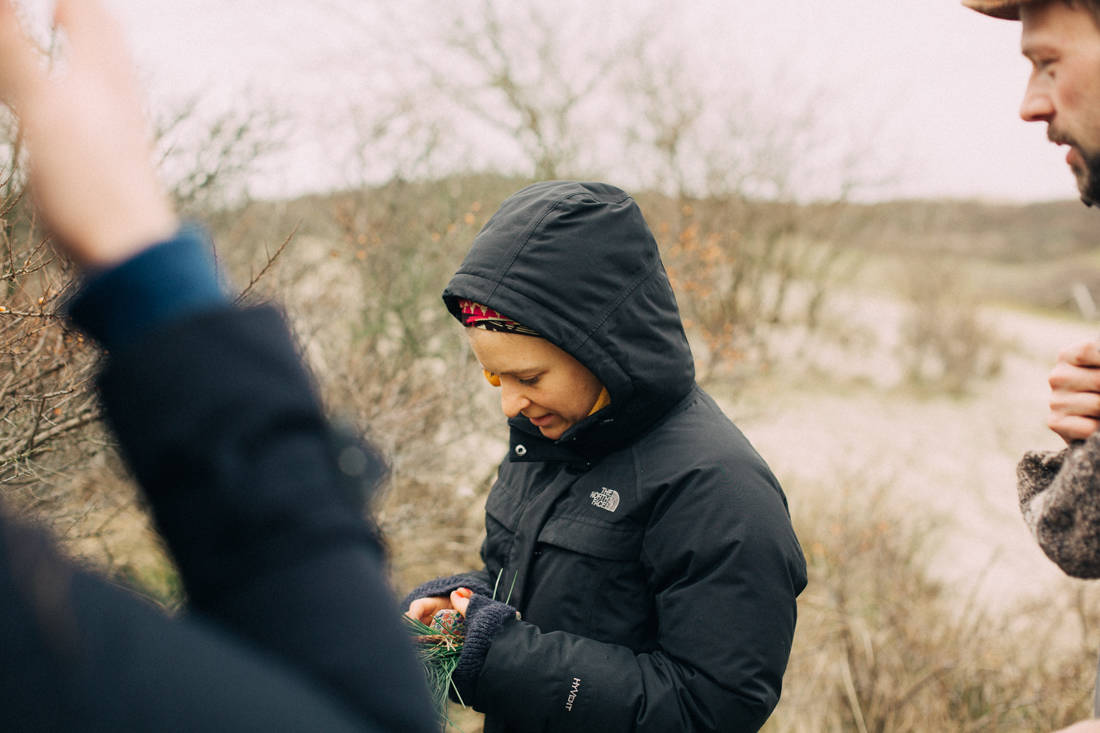 On our way to the beach we even stumbled across some sea buckthorn, which is apparently a superfood. Our friend Heike is quite fond of raw foods and health facts. It's amazing to see how she could identify beneficial plants practically anywhere.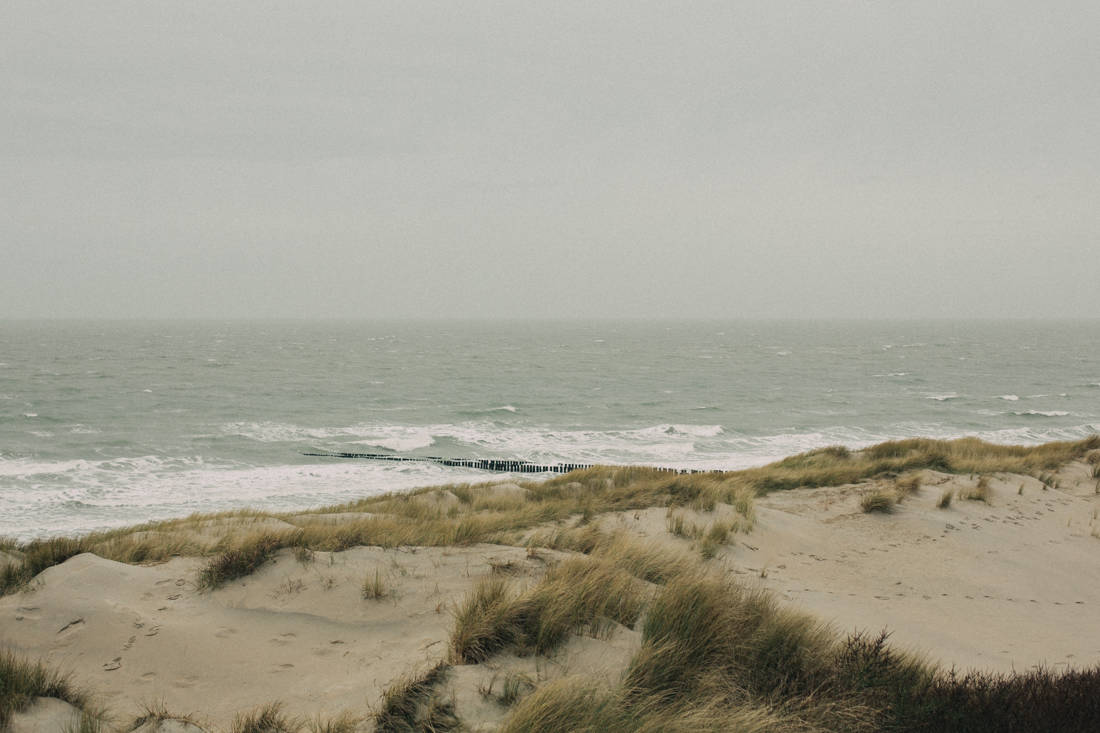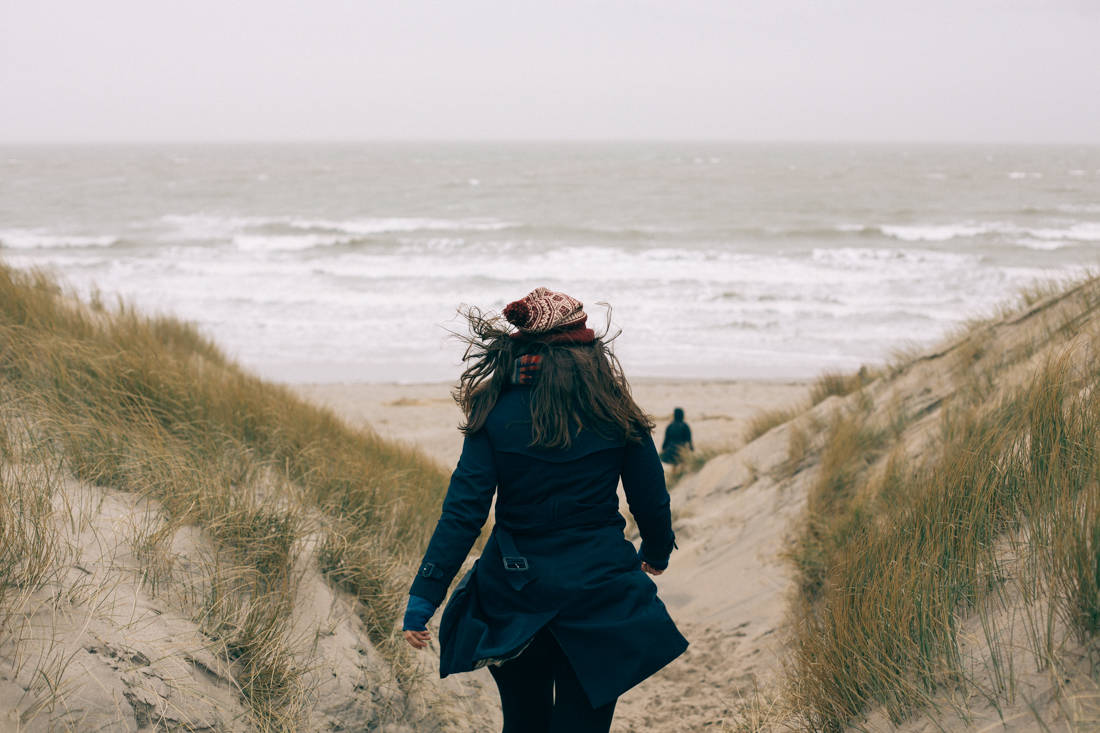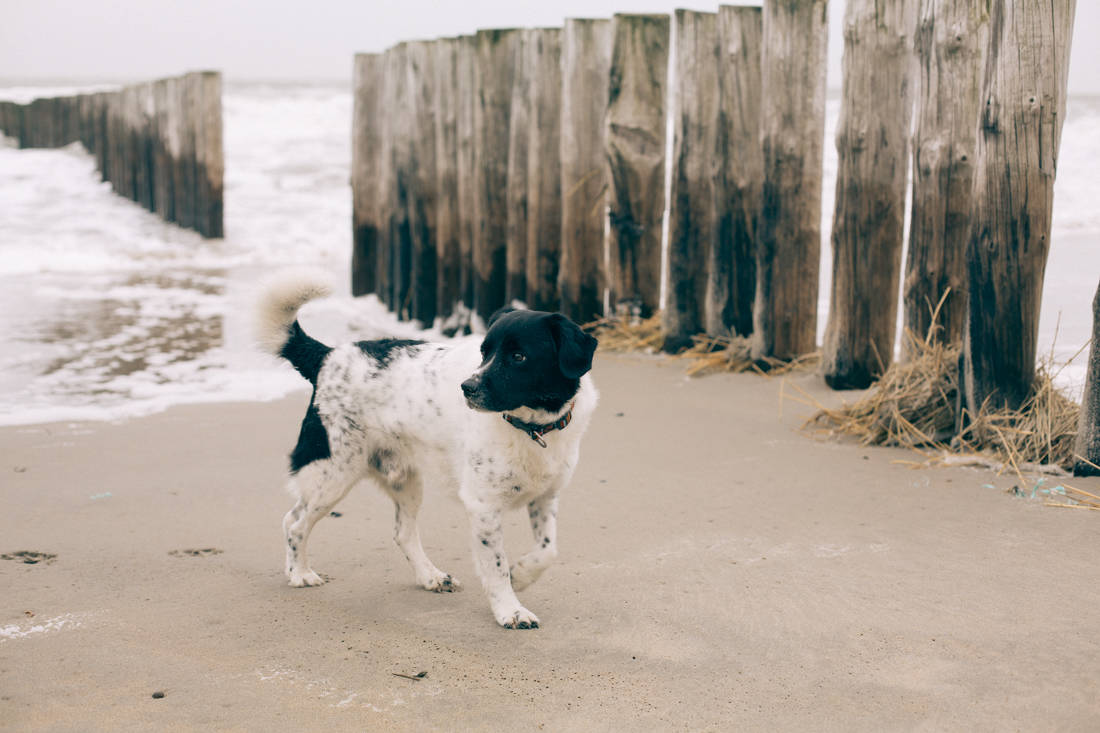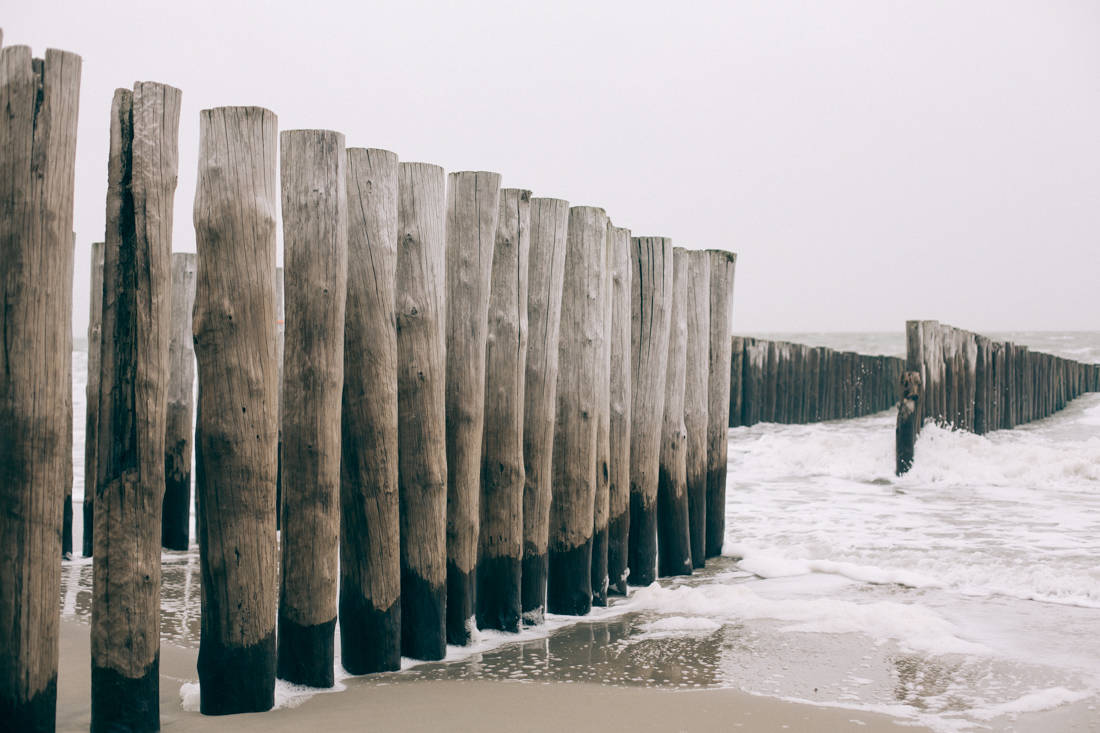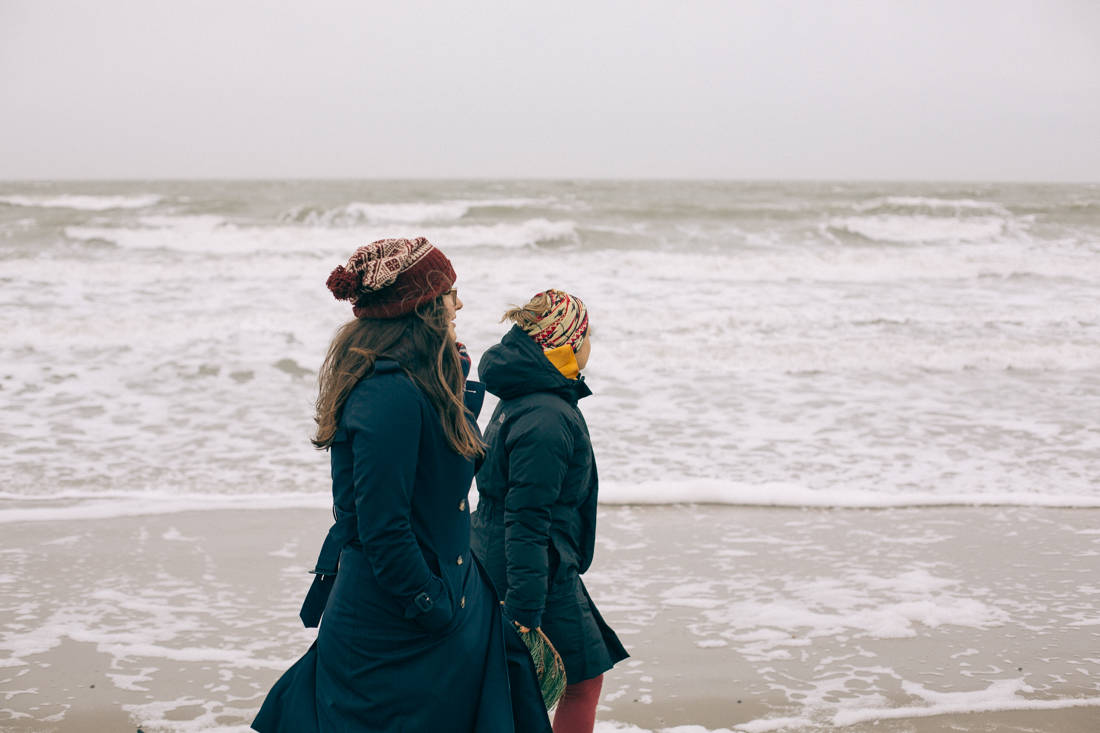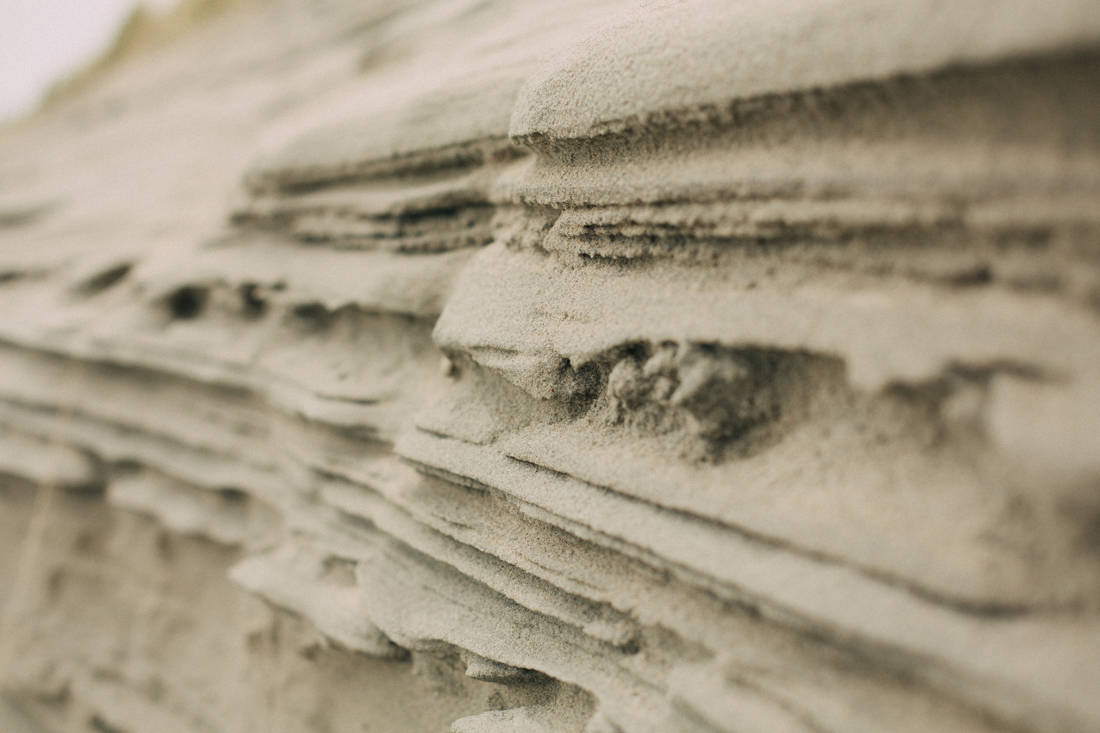 In summer, we like to enjoy some iced tea when we go to the seaside. But this time, bringing a big thermos full of hot, burning tea seemed like a better idea. What a soothing feeling it is to watch the dancing grey-colored waves in the horizon, while sipping a cup of warm tea in this misty weather!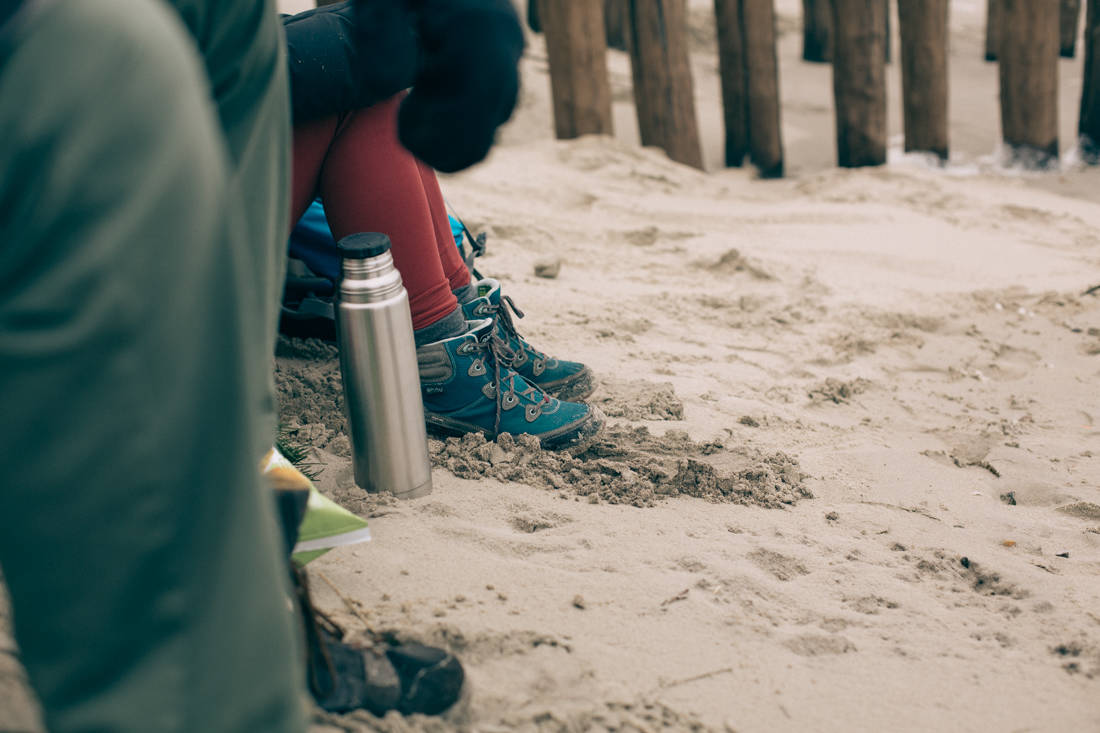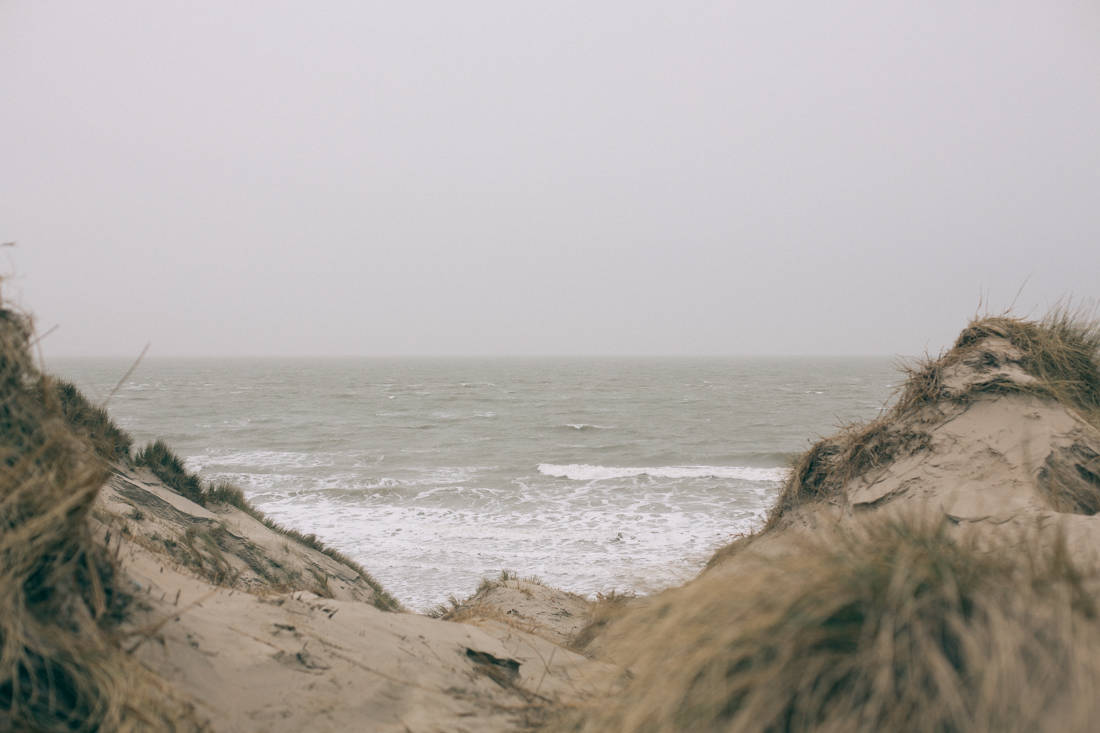 On the way back from the beach, we stumbled across some pretty steep and massive sand dunes, which were an invitation to unleash our inner child and do some jumping. I was wearing my mother's expensive jacket but I joined in anyway and got it frosted with sand all over. It was totally worth it. Needless to say, we also took plenty of photos of this jumping contest. I like this shot that David took of me, it looks like I'm flying into space! Let's be honest though: I'm not the best when it comes to calculating my jumps, in fact I sucked at it, but it was funny 🙂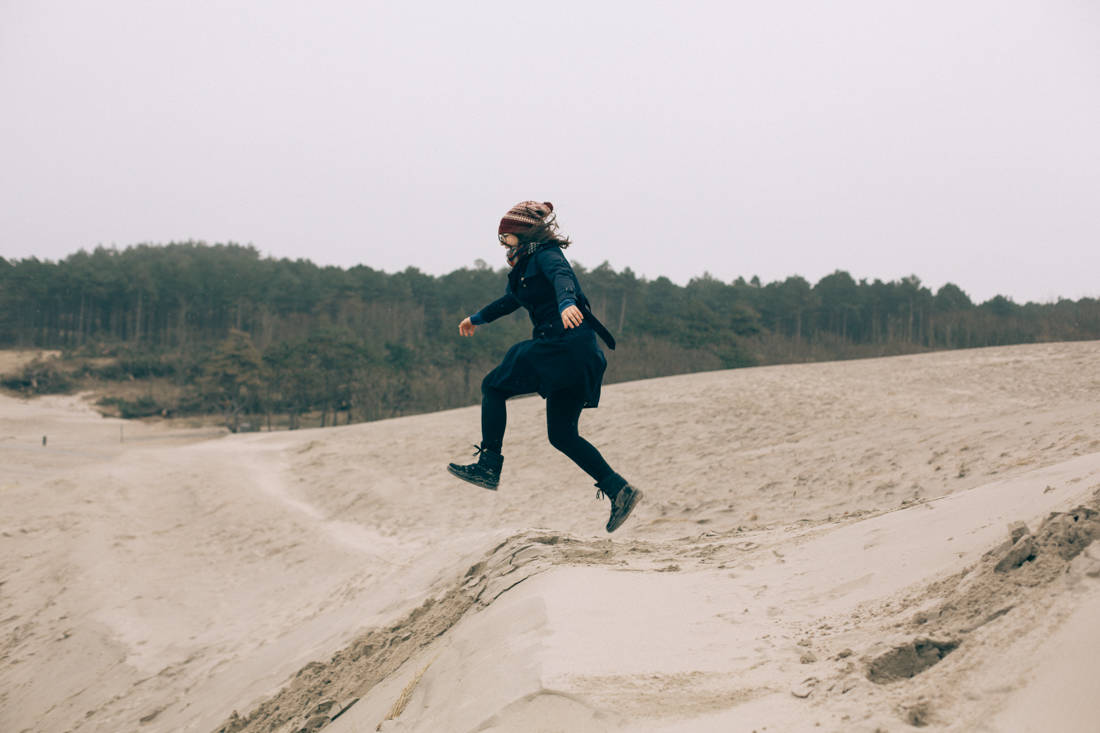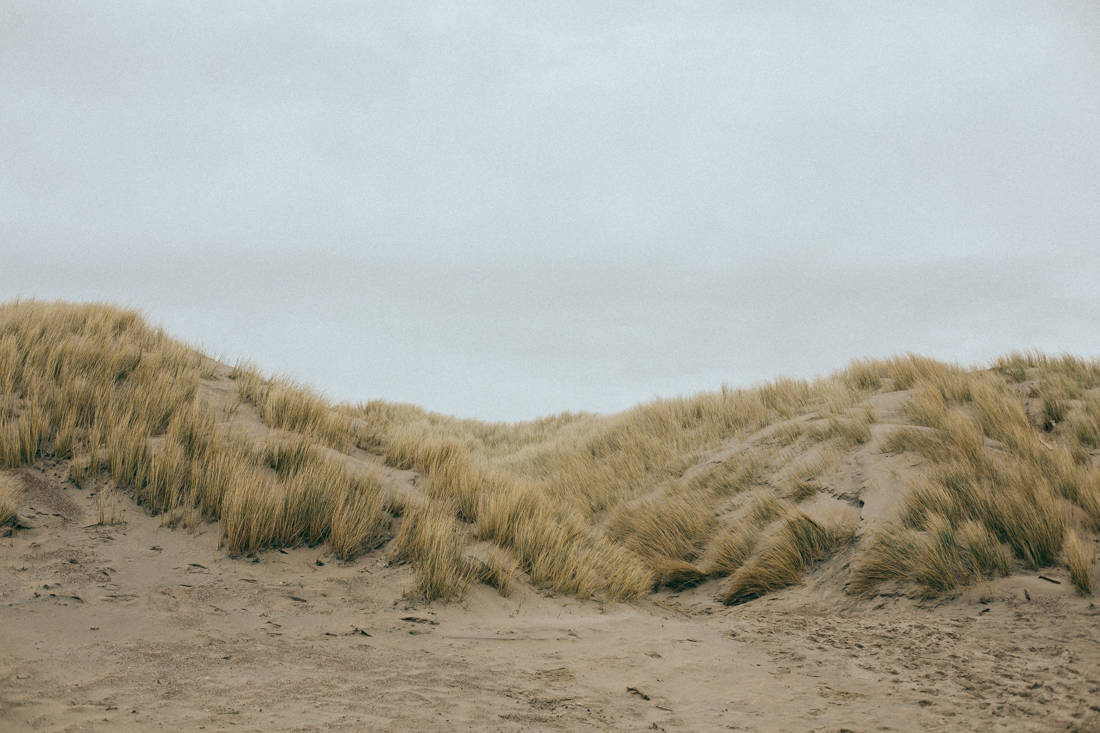 Walking back from the seaside, we decided to stop by the nearest little town. And then we spotted a cute little bakery that seemed to be the perfect place to go to on this gloomy afternoon.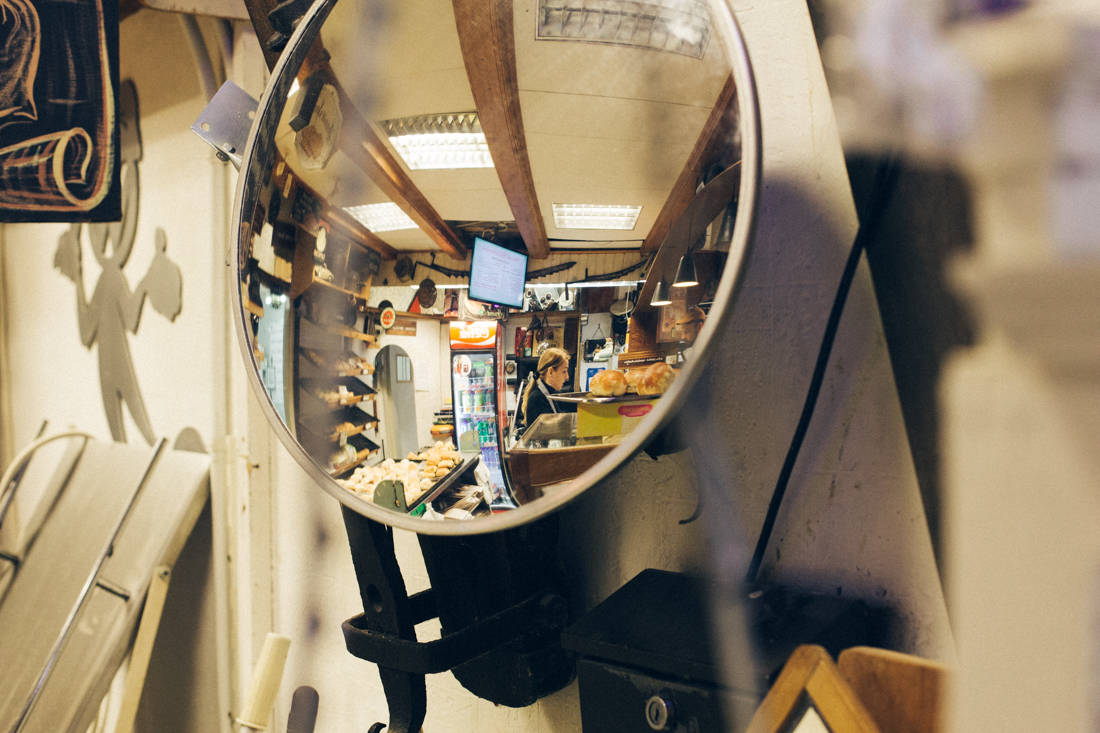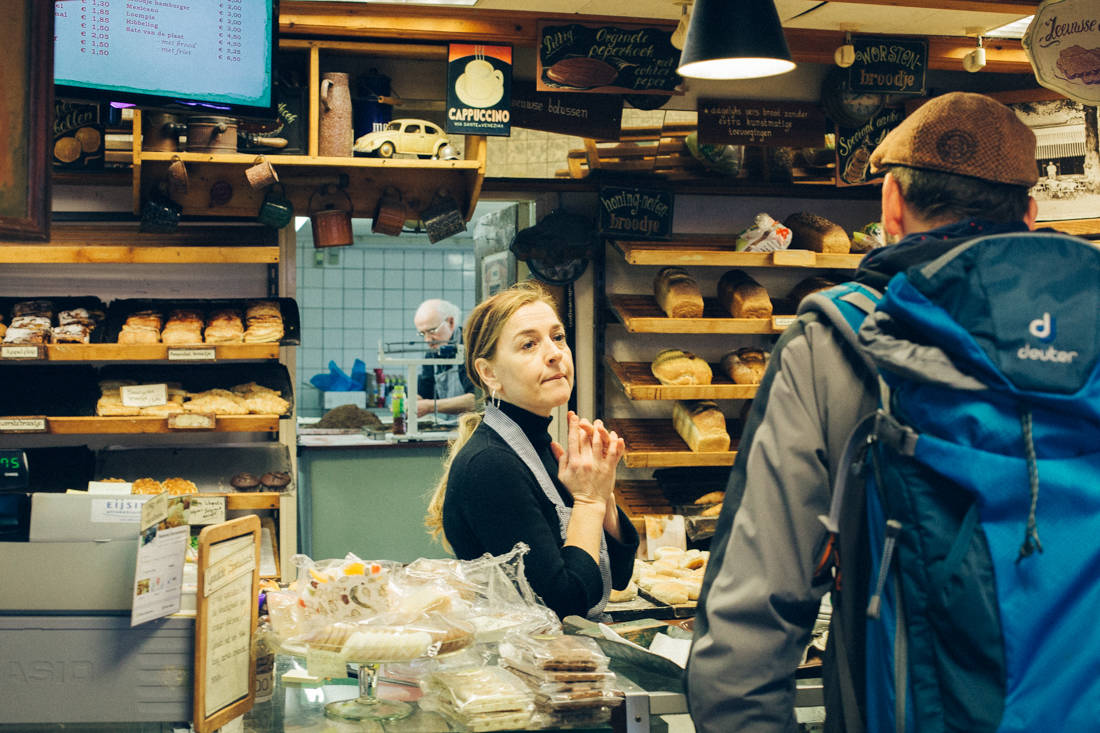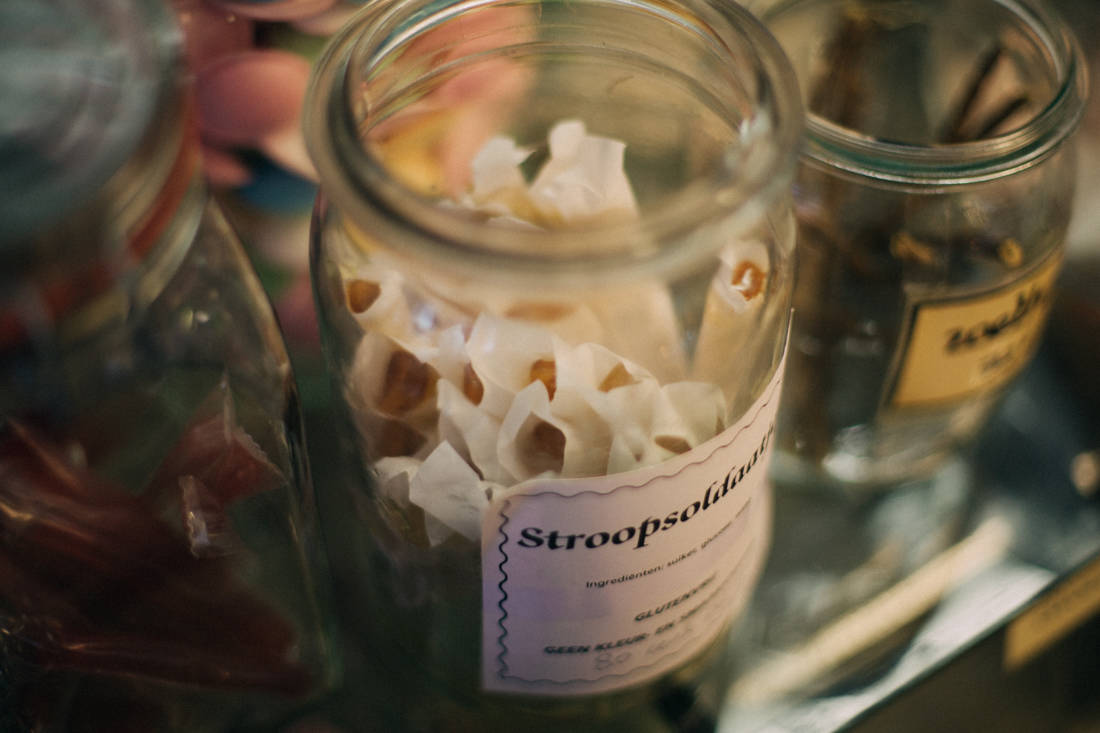 Every little corner of this place was filled and even cluttered with little things that tell a story. Posters, frames, hanging vintage objects, old furniture, newspapers and magazines from the past, and even some old school candy in jars. Just so many things to look at.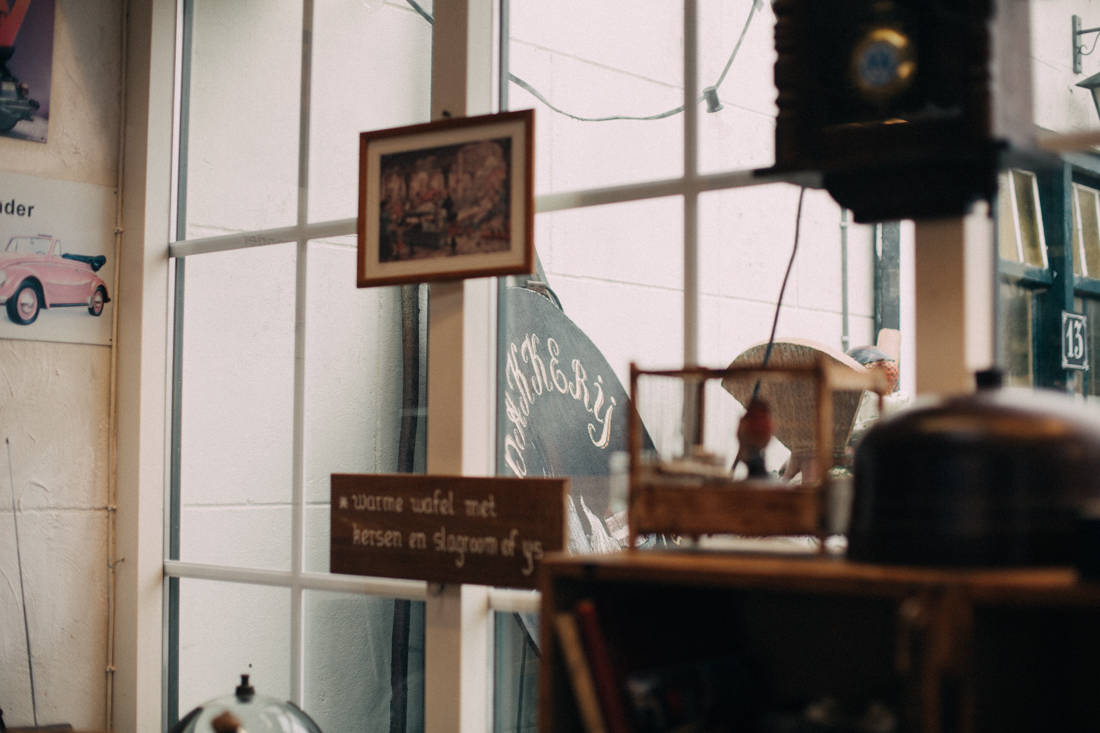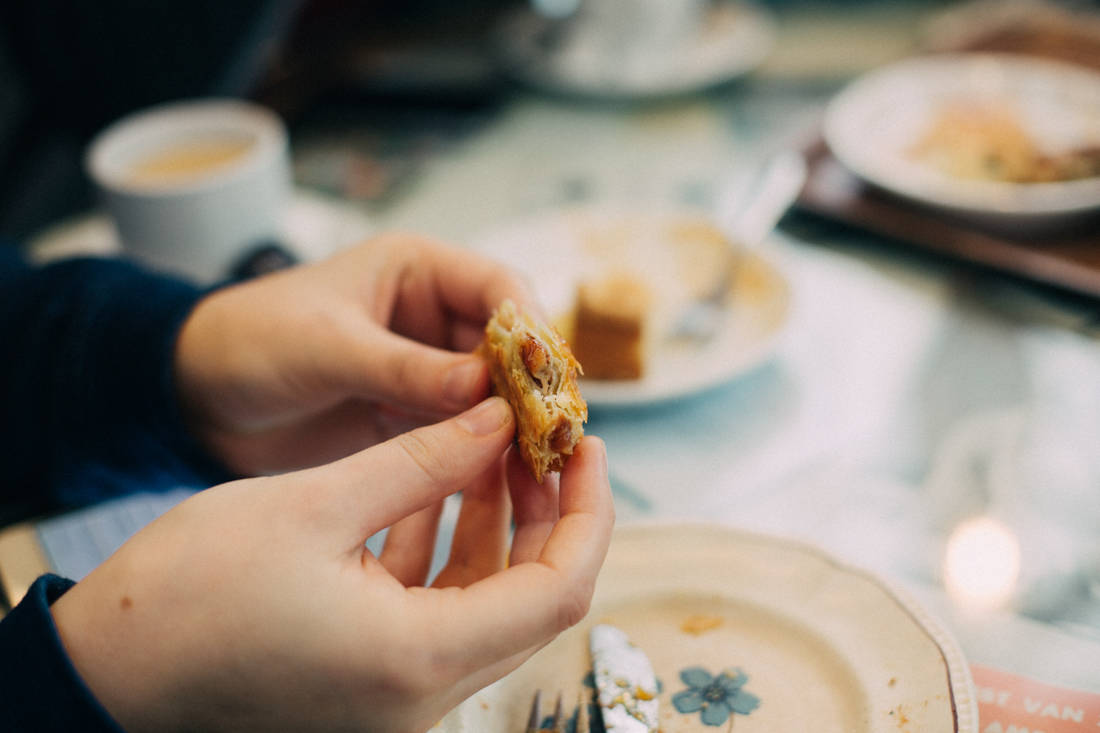 We had a delicious apple strudel and apple pie with salted caramel. Everything tasted so fresh and comforting, as it was made in-house & warmed up at the right temperature. Just so perfect after such a long walk in the cold.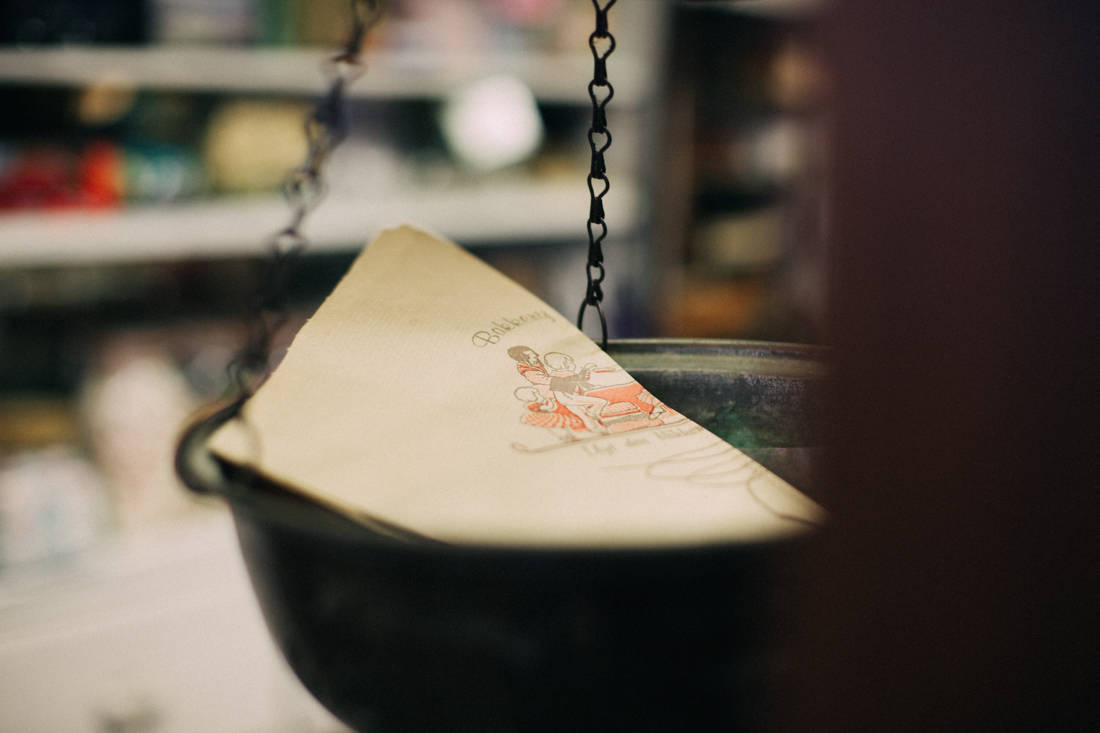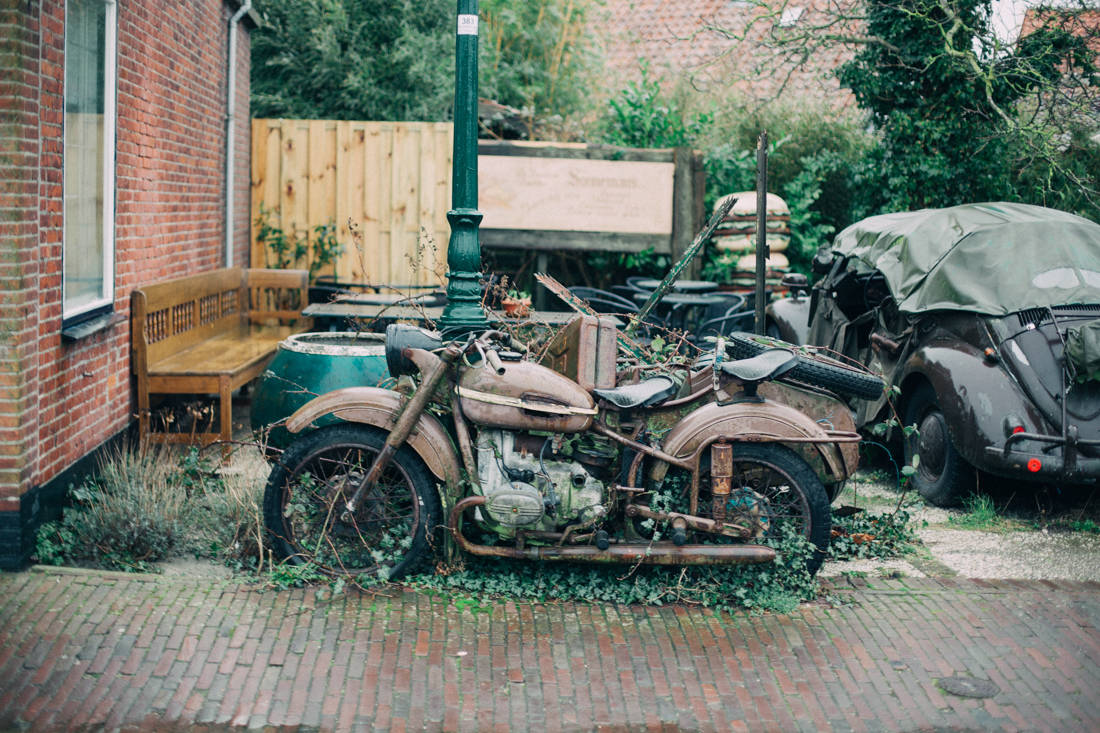 On the way out, David spotted this rusty old café racer. Now that I look at this photo I realize there are so many things I love about it: the rusty color, the ivy growing all around the motorbike, the mossy brick walls… There are things that you don't quite notice when they are there right in front of you, but that seem to have so much beauty and presence when captured in a photo.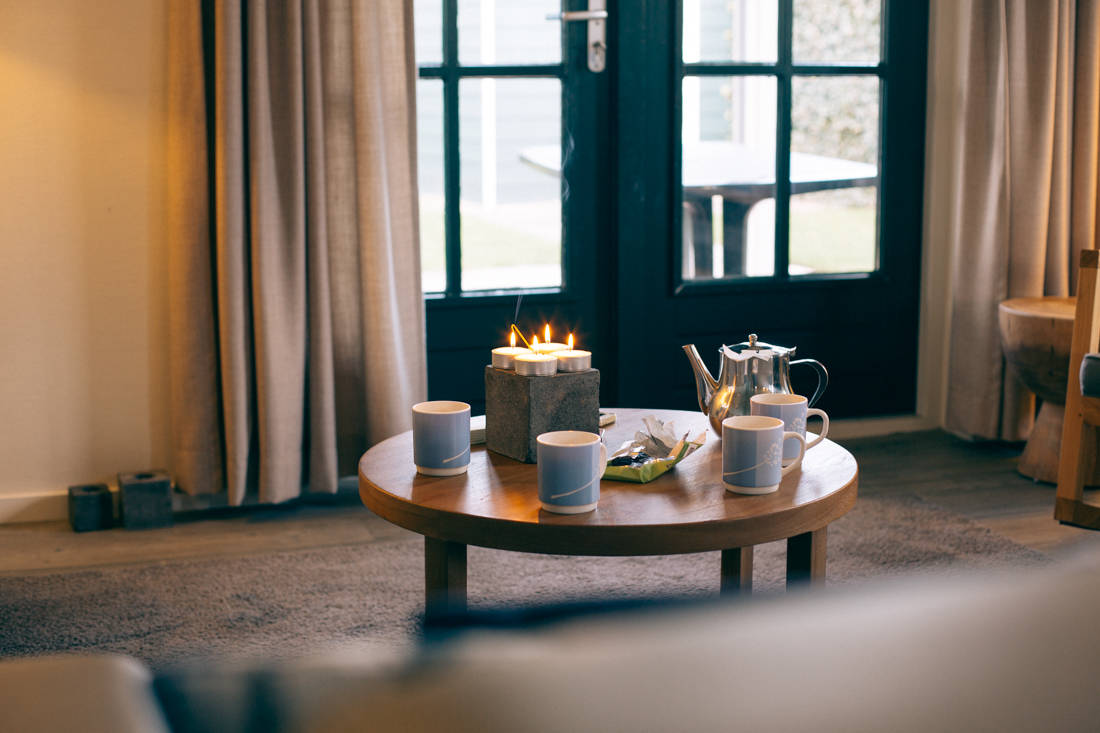 When we got back home, Heike created the ultimate cozy moment by lighting up some candles and making a pot of hot tea. Setting moods and making rituals is something that she likes to do, and I find that so unique and interesting about her. With this little simple ritual, she invited us all to gather around the coffee table and have a relaxing moment together. She created a moment for us all to enjoy and be present in. Without this little intention, we would have all probably ended up in our own bubbles and in our own thoughts or distractions (mobile phones..), as we mostly tend to do. And this makes me realize so much more how important it is to create such moments in daily life.
Because this moment brought so much joy and present moment awareness, I guess I could consider it my highlight of the day (along with jumping in the dunes, of course)!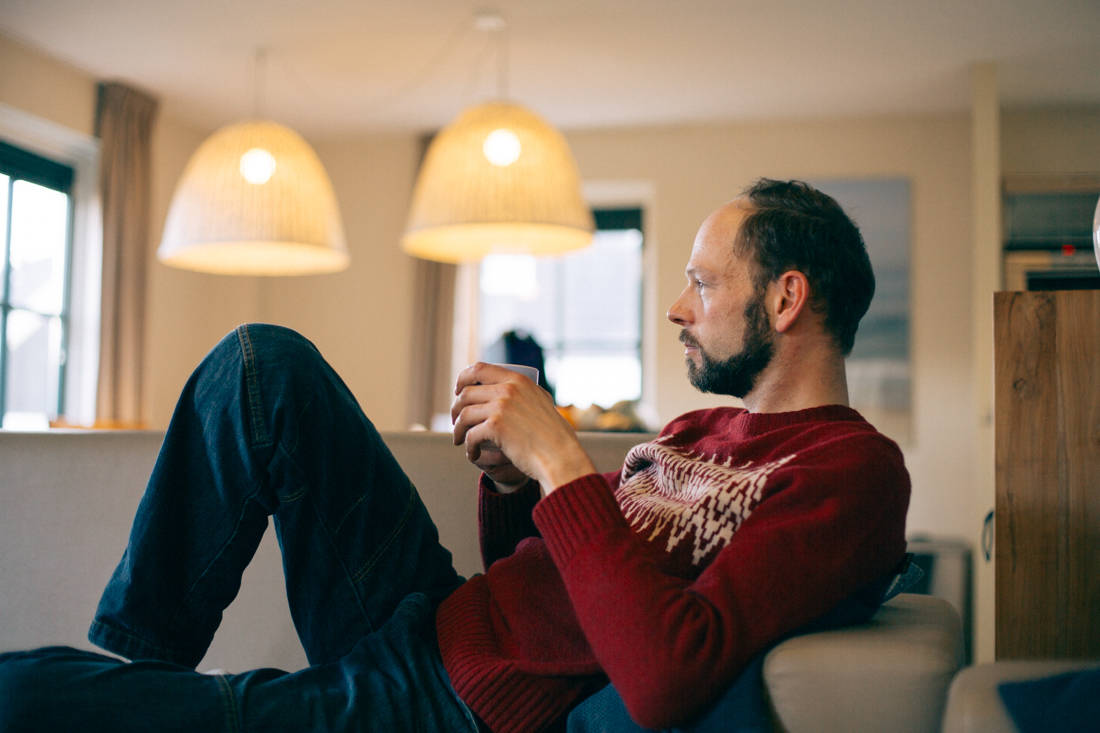 We then teamed up and cooked a simple yet delicious dinner together. I made hummus, David roasted some potatoes and brussels sprouts in the oven, Heike whipped up some tasty fresh salads, and her boyfriend René warmed up some hot chocolate for dessert.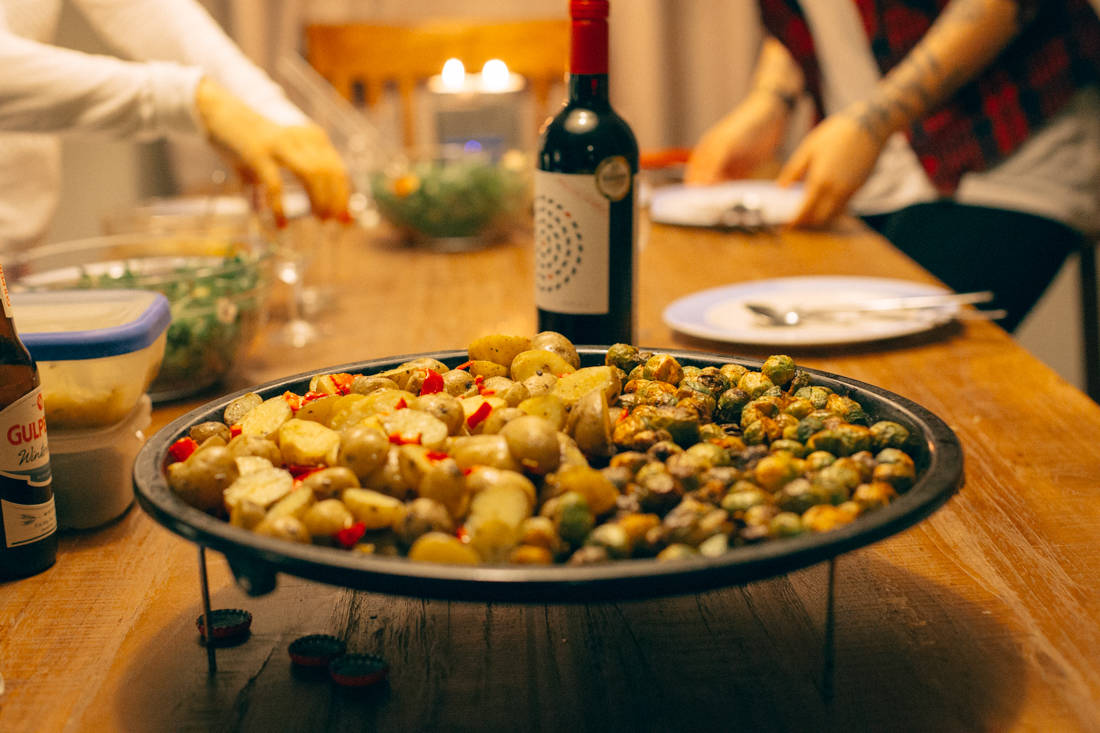 It was such a simple evening and the conversations we had were exactly what we needed to reflect on. We got to talk about our businesses and creative projects, our families, our friends, and to exchange some funny stories about what happened since we last saw each other.
I'm also really happy that we managed to gather so many photos from this day, to make it into a photo story that is meaningful to us. It's kinda strange, but we realized that looking at photos from these moments made us appreciate them even MORE. I feel a little transformed and inspired every time I look at them.
So I encourage you to capture and photograph such moments in life. Whenever you are experiencing places or situations that you want to remember, just take photos of them so you can look back and them and remember little details, feelings and thoughts.
I wish you all a lovely rest of the week!
---