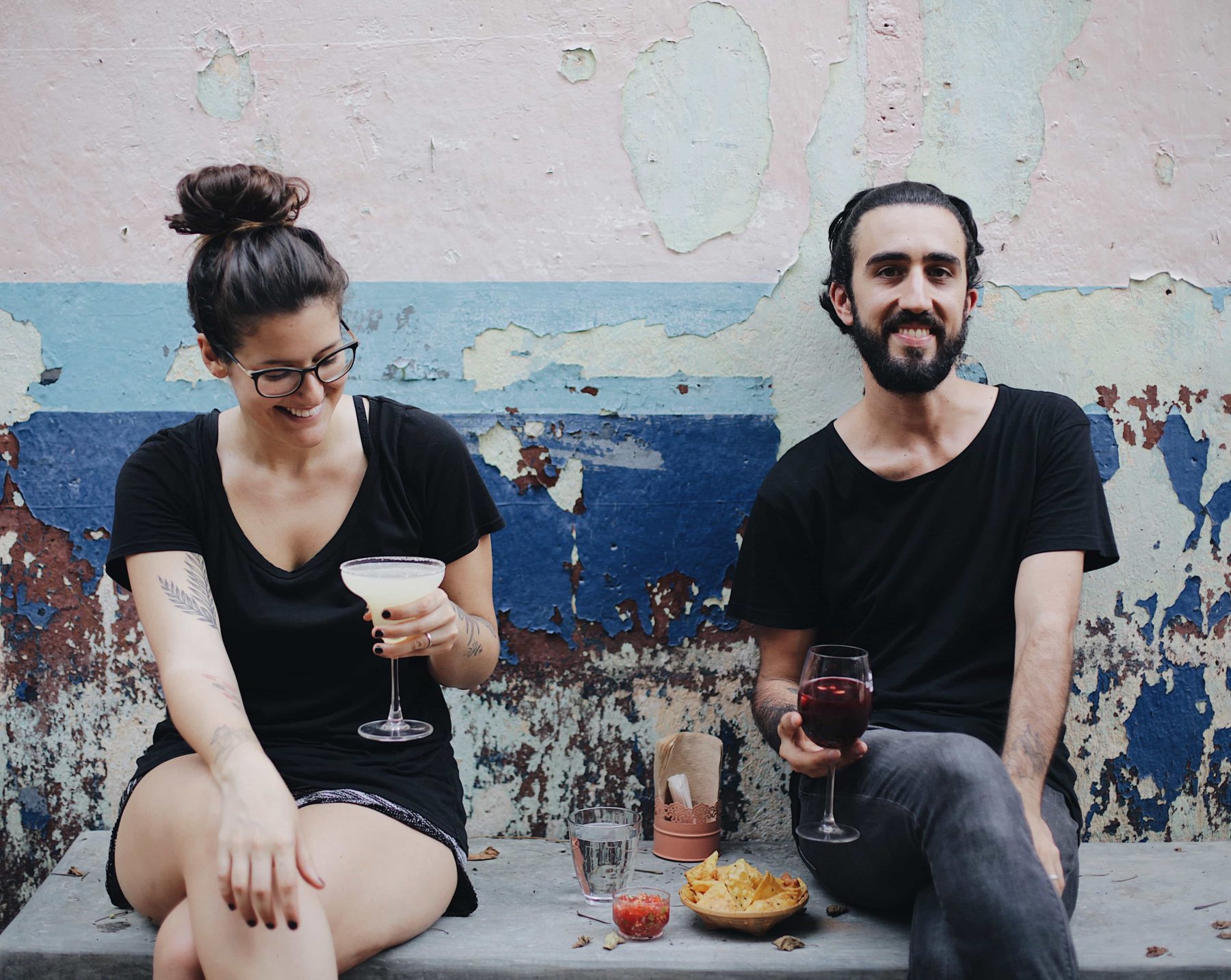 Today marks 9 years + 3 days since we've been together. That's right. This is how long we've been part of each other's lives! And no, we haven't gotten enough of that 🙂
In the world of couples and relationships, we could potentially classify as "weird". Here are some facts:
We met on facebook. It was so romantic. I swear.
Our first real-life date lasted until 06:00 AM. We just couldn't shut up.
I was 17 and David was 25. Yes, we have an 8 year age gap and yes, I was still at school.
We went from David helping me with my uni homework to "we have a business together"
Conversely, we went from barely seeing each other to spending 24 hours a day together.
Outside of this place and our love for creative endeavours, we both have a huge obsession for otters.
We never thought we'd get married because we were convinced we are "oh so alternative"
But then David proposed to me on top of a mountain. I almost died laughing. It was beautiful though!
We still spend 24 hours a day together. While travelling. And running a business. And many side-projects. But we never run out of things to talk about.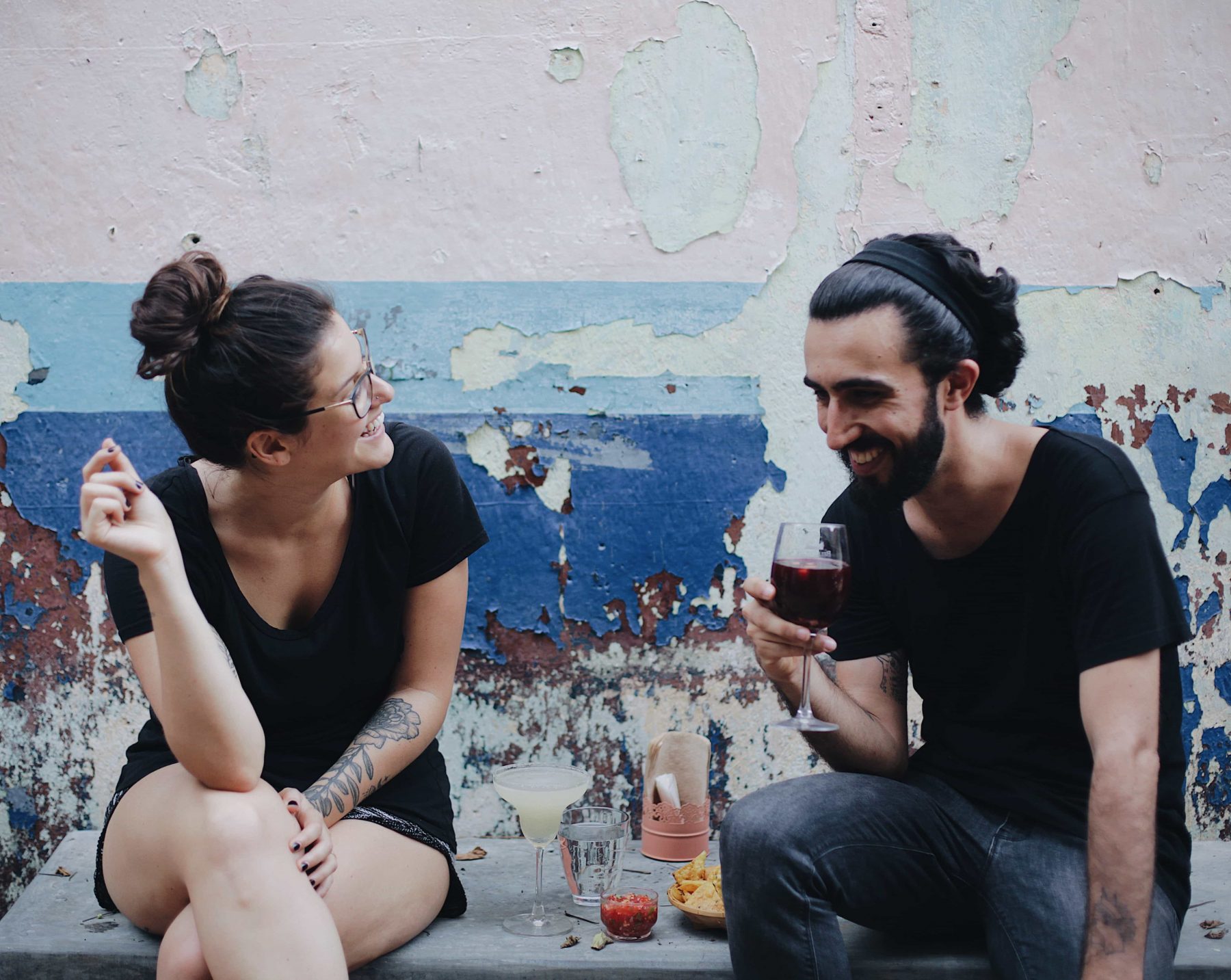 A few days ago, on the 17/06, we celebrated our anniversary in Bangkok, awaiting our return flight to Luxembourg.
This is a very special time, additionally due to the fact that we're currently in an interesting transition in our lives. As many of you know, we've been on this nomadic journey for a while now, and our latest travel route has kept us away from "home" for 8 months. It could have been longer, but we decided to return to Luxembourg. Not necessarily because we miss it (well, we did miss our family of course!), but because we have some things to take care of upon our return.
One of the main ones is: we're selling our appartment!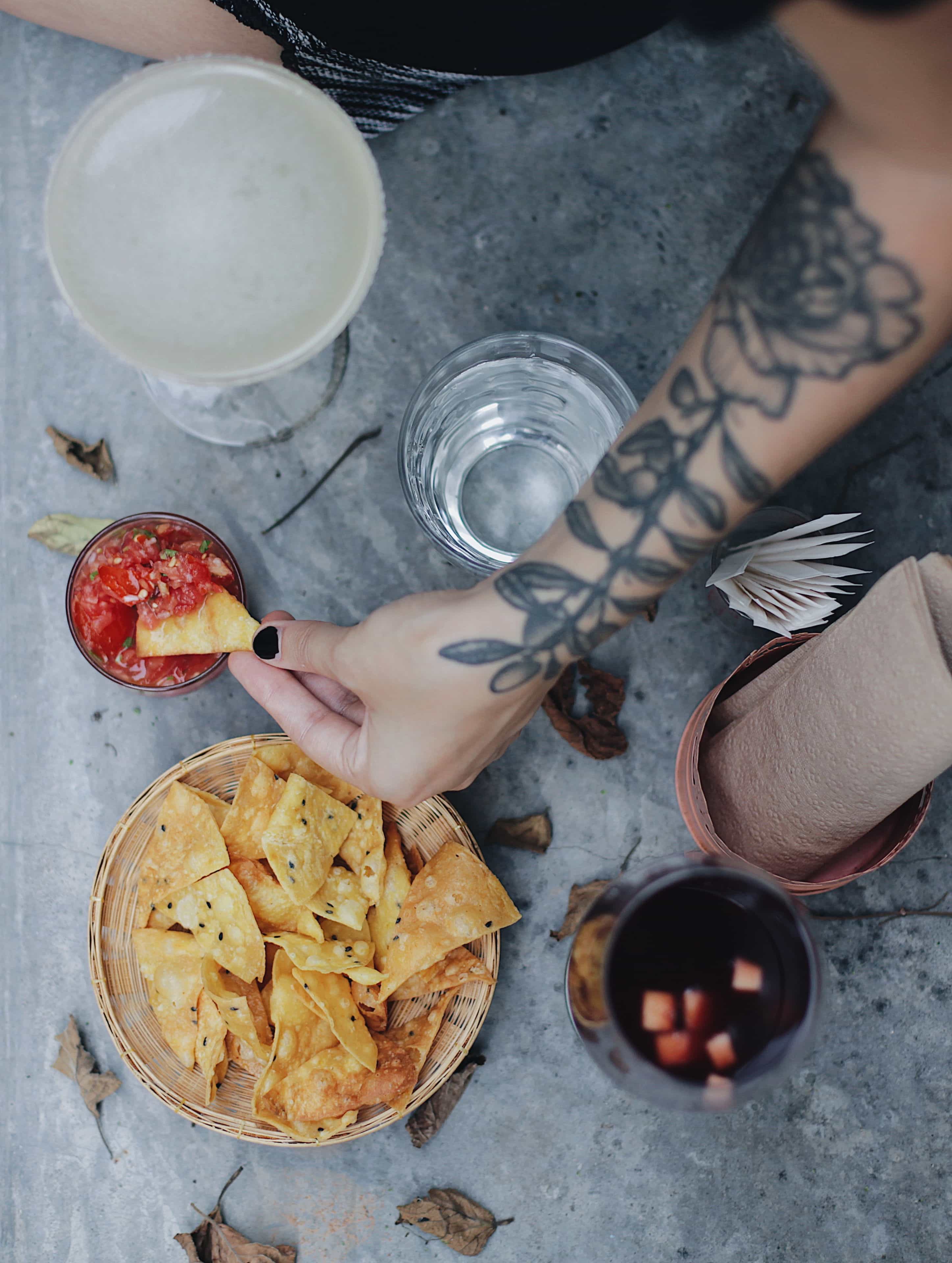 While travelling, we'd have it up on airbnb and it was renting out pretty well (which is what helped finance our accommodation during our travels). But, we quickly realized that we grew less and less attached to it, both physically and emotionally. We've been on a huge journey of living with less. The idea being: to be free, we need to reduce objects, but also responsibilities that do not serve us. We will always, always be attached to Luxembourg. Our family is there. Many of our friends are still there. And so are many of our clients. However, as nomads and being a travelling creative studio, this does not require us to take in the responsibility of owning a home there anymore.
Now you might be thinking: great, but what's your aim? To be homeless?
Although this is technically an option and it does give one a lot of freedom to roam around, we do want to have a base somewhere. We've talked long and repeatedly about this together, questioning the whole concept of "home". What is "home" when you're roaming endlessly? What exactly happens, when you are fed up of moving around?
During these last months, we've really tried to pin what home would mean to us. Although we love travelling, we do love the idea of having a place of our own. A place where we can retreat. That reflects our personalities and that we can decorate as we want. A place where we can find boredom and reflect inwards, as I mentioned in my last post. Where we can work on creative projects that take a little longer to come together. Where we can therefore embrace living a little slower. And where we can share this slower inner journey with people, from those who follow us to those who will visit us and share our space. It definitely feels like a grounding and balancing element that we need in our lives.
Where, though? And so we've come to the conclusion that it would be in Crete. It is a magical place and it has very intense energies that didn't leave us unaffected. When we came to think of it, Crete is where many things happened internally. When I went there a long time ago it healed me of a bad breakup. And whenever I've been there with David, it has guided us to let go of past fears and open up to new possibilities. Such as the idea of being a freelancer, then the idea of running our business… and then discovering the possibility to work while travelling, as well many chapters in the process of "living with less". Every single time we've been there, something shifted in us and we grew. Oh, and that mountain where David proposed to me? That was in Crete, of course.
Our plan, after selling our place in Luxembourg, is to buy a small house on the island. We are looking for a place that we can buy completely off-debt, so it will be small and very simple, to fit with the essentialist way of thinking we've adopted these past months. And it will be a big creative project of its own, as we are intending to do quite a few DIY renovations and experiments, to create a space that is truly unique.
That will be our main lifestyle change for the next few months and one which we will surely be documenting!
So here are our main plans for the rest of the summer:
Sell a ton of our belongings that are still lingering around. So if you're in Luxembourg, keep your eyes peeled for our yard sale! That will be quite the tedious process but I'm looking forward to feeling all the liberating freedom from getting rid of what we don't need.
Slowly travel on a road trip all the way down to Greece with all our essentials.
Look for a place in Crete. As soon as we find one that feels right, we will move in and start sharing this journey.
That journey will also unfold in a new project/business which we are excited to talk more about. But just to give you an idea: this home will not be just our home – it will be space that we will share with others and where there will be collectivity & skill-sharing 🙂
This will keep us busy in the summer, all the way to the fall.
We also have smaller plans and projects in between (such as creating a couple of e-courses – let's see how that goes)!! While we're in Luxembourg we also plan to meet like-minded people and clients, spend time with friends, go to awesome local festivals like the Siren's call festival (which you definitely shouldn't miss if you're in the country as well).
And, as nomadic as we naturally are, it's possible that we'll do some spontaneous trips in between all that. You know, a change of environment helps to keep those inspiration levels up! In January, we will probably pack our nomad setup and head towards Asia again, or elsewhere.
Yup, there are a whole lot of things coming over. So make sure you stay in the loop. Actually, little reminder: you can subscribe to our newsletter here!
---