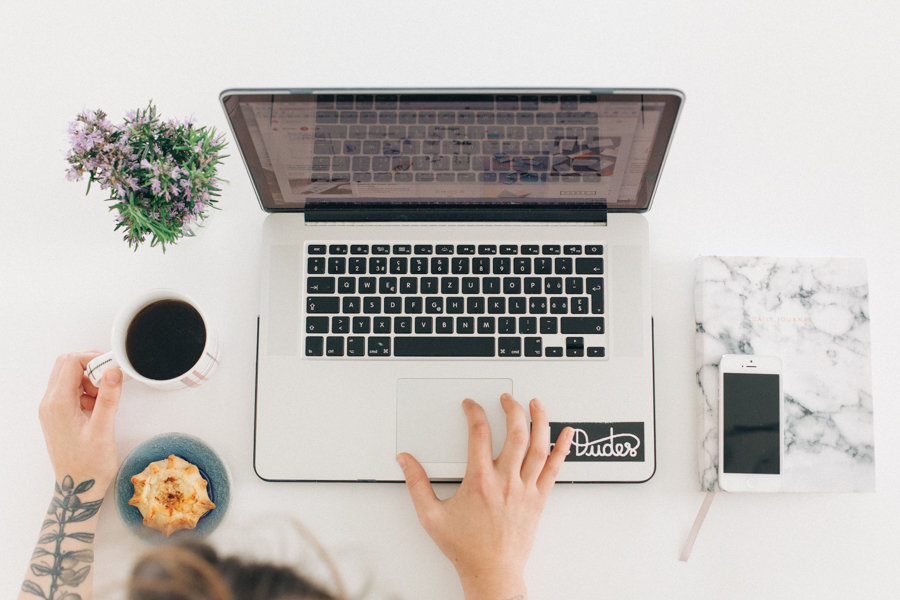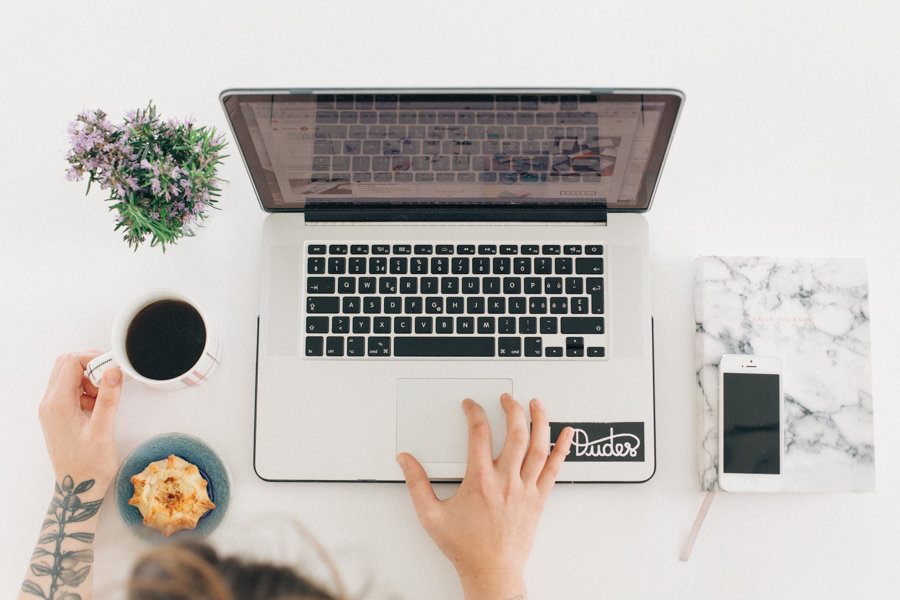 Hello from Greece! We are currently living and working from the beautiful island of Crete, and staying at our favourite hideout (my family's summer house) in a completely remote village between mountains and sea.
Being able to travel and work remotely is something that is extremely important in our lives, and that we do quite often in order to inspire us and to evolve even further in our creativity. Since we realized that our situation allows it, we decided to live quite nomadically, taking our everyday workflow with us wherever we go.
It's great because we are not exactly taking "vacations", it rather feels like relocating our lives (including our business) to somewhere else. We like to call those travels "work-cations". Some may call it being a "digital nomad".
However, as ideal and amazing as it sounds, it has not been the easiest path to take. Of course, just like anything in life, there are always some small struggles to deal with. In fact, we had to face a few of them upon arriving here… !
So if you are thinking about planning your next work-cation, these are the top 5 potential issues you shall be prepared to face, and how to deal with them 🙂
MAKING PEOPLE UNDERSTAND THAT YOU ARE NOT OFF ON A HOLIDAY
I guess it's pretty fair to say that the concept of the "digital nomad" is pretty new. Many people still believe that a legitimate job has to take care in a stable place with fixed hours. Which is what we do when we are home in Luxembourg, but we the rest of the time, we like to travel and simply take our usual workflow with us wherever we go. It doesn't change anything in the quality of our work (if anything, it makes it better), and neither in our availability. There are so many ways to communicate and supervise a project from a distance these days!

However, you have to be prepared to deal with some people (friends, clients) that might not understand this concept just yet or might not even take it seriously, thinking that you are just going on a holiday even when you made it clear that you will be working from there.

This needs a bit of patience and persistance. You will need to work your way around it. We personally found that it helped quite a lot when we stopped announcing when we were going abroad. By making it less "official" it also sounded like less of a "big deal" to our existing clients. It slowly taught everyone that we are not planning to be "out of office" and that everything will go on as usual.
It can also get quite tricky when people want to meet in person while you are abroad. The key is to make them understand and trust that you are more than available and have everything under control, suggesting alternatives such as skype. Video-calling is as close as it gets. Have the confidence to own your decisions.
INTERNET TROUBLES
Thankfully, we don't need much when we are working from a remote location. With the job that we do, we don't really need to have a lot of gear and so we can work from anywhere in the world. It's so awesome and I'm so grateful about that! However, there is one thing that we do need: INTERNET. And when the internet sucks, well, our workflow sucks too. We get stressed and frustrated, then eventually freak out: "HOW the f*ck are we going to get our work done here?!".
The important part here is to keep calm and to be prepared with a couple of plan Bs.
The house where we are currently staying in normally has a wifi connection. Well when we arrived this time, nothing was working. We lost half a day trying to repair the connection by ourselves, then calling a helpline that wouldn't HELP at all. So instead of wasting even more time, we decided to go for our plan Bs: find public spots with free wifi!
We figured out that we needed to be online 3-4h a day for replying emails, skype-meeting our clients, working on website designs, doing research for projects and preparing blogposts for our blog. It's important that we have a place where we can do that with a good internet connection. The rest of our tasks, such as brainstorming, working on branding designs, illustrations or editing photos can be done offline!
Our tip: Always do your research and have a list of places/solutions that you can think of in case you need an internet connection. Yes, even when you have rented an Airbnb with "high speed wifi". It might happen that the wifi just doesn't work when you get there, so be well prepared for that! Look for locations with wifi, such as cafés or even coworking spaces. You can then structure your workflow around the time you have internet access, and perhaps keep some tasks that you can do offline for the rest of the time.
TIME DIFFERENCES
What if you are in Australia and you have clients and projects in the US, Luxembourg, or England? As everybody will be on a different time zone, you will have to be well-organized when you are communicating with them (email, calls, skype). What I personally prefer to do is to keep everybody's time-zone in mind, to make sure that they will not receive an email from us at midnight (their time), but during their active hours, so that they can check it out and reply fast. Yes, sometimes that means that we will probably have a weird schedule on our side, but if it's overwhelming, we simply prepare a batch of email replies in advance and schedule them to be sent automatically at the time we believe is best! Easy peasy.
DEALING WITH YOUR PAPERWORK
I'll be honest with you: I am very angry at the fact that paperwork is still, mostly and mainly, made of paper and requires you to be there physically. That sucks! What the heck are we supposed to do when we receive important mail at home but are abroad? Why is it not possible to have everything done digitally? The solution is a little tricky but it will keep you worry-free: if you will be away from your home base for a long period of time, find a person that you can trust who lives nearby. Ask that person to retrieve your mail, scan it in and send it to you by email. You will then be able to check if you have received anything important that you need to be aware of, such as warnings, announcements, bills or so. And if you are working with an accountant back at your home base, see if you can manage all your accounting files with her/him digitally, too. This is what we do and it's been working great so far!
WEIRD WORK SETUPS
Working from your own desk at your home-studio space is extremely comfortable and convenient. When you are travelling and working "on the go", it is not so comfy though. Whatever you do, make sure you find what seems to work for you. You might not need much, but then again, you might appreciate a bit of structure. If you need to create a proper setup to get your work done, you might want to look for Airbnbs which have a desk available for you. It will feel nice to leave your laptop there, as well as having your planner and other gadgets right there by your side while you are sitting and working comfortably. This is my favourite option, but I am generally quite flexible and have also gotten plenty of work done sitting at tiny coffee tables and laying in weird positions on my hotel bed. Nobody has to know how you do it, just make sure that A) you find something that keeps you motivated and B) don't f*ck up your back!
Good luck!
---