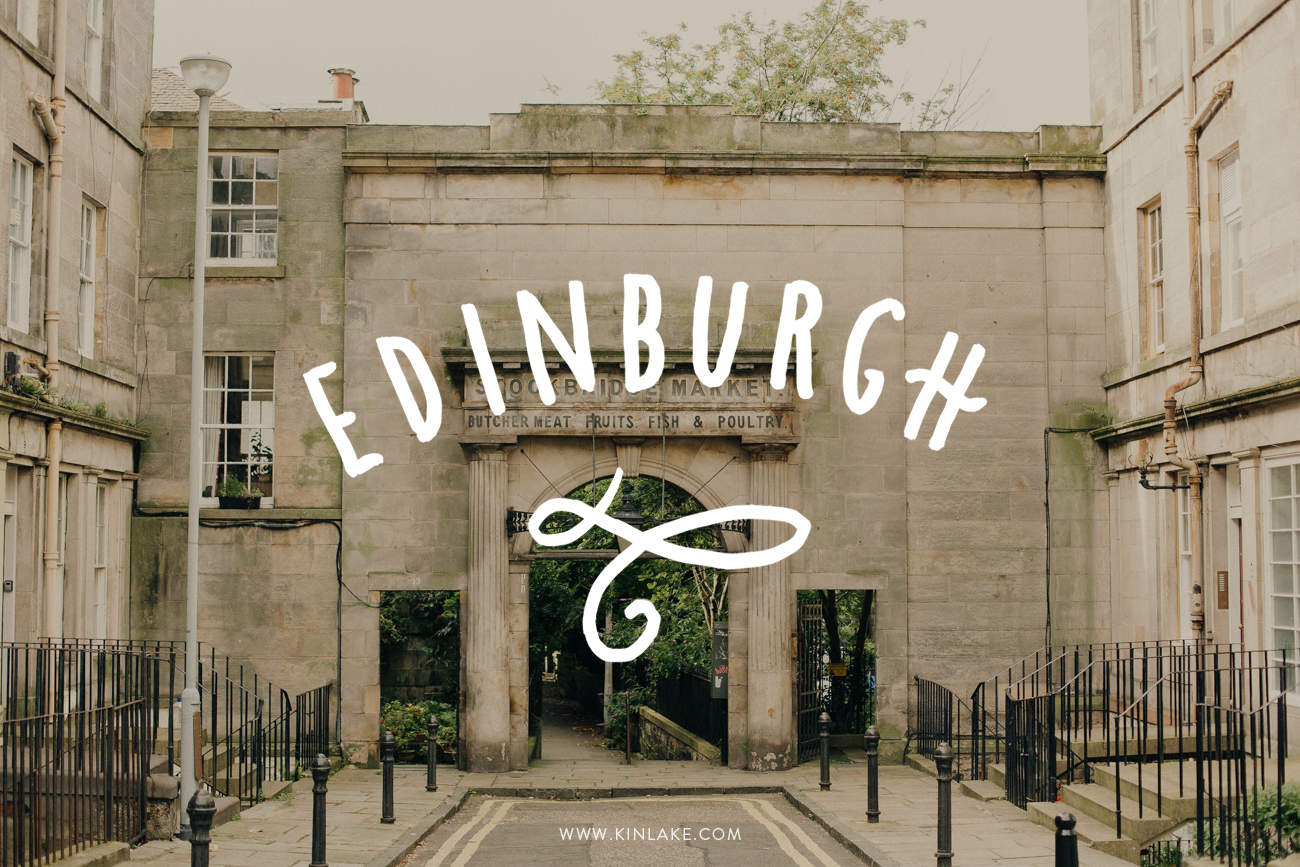 I can't believe it's been more than 6 weeks since we've been on the road!
It's around this time that you usually start to get used to new habits, new environments, new setups… And I must say, this is the case for me. About a couple of weeks ago, I felt a little homesick but then the nostalgia quickly vanished. To be honest, this could have also been because of being in a location that feels inspiring and welcoming: Edinburgh!
I felt like it was time to share a little bit about our lives over here, as we've been taking so many photos and experiencing lots of different things that I thought would be worth documenting into this little online journal we call our blog 😉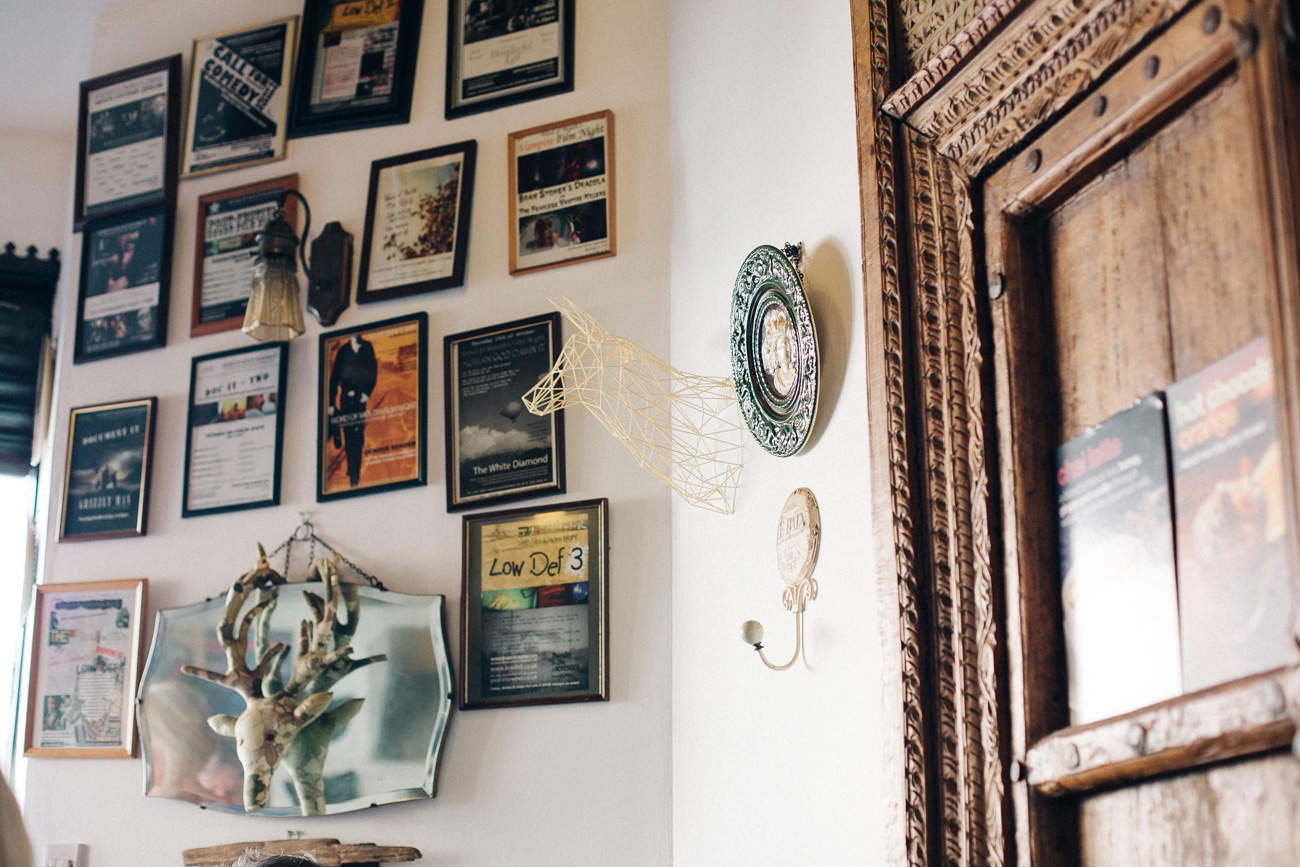 The first thing that we noticed around here is that there's quite a brunch/breakfast culture going on. On the day that we arrived, we decided to look for a place to have breakfast in our neighbourhood, and we quickly became overwhelmed with choices. Practically every coffeeshop or pub around was serving their versions of the classics, such as full scottish breakfast (always with a veggie option), scrambled or poached eggs florentine, breakfast pudding, muesli and yoghurt parfaits, sometimes smoothies. And guess what? 7 days a week. We all know that a craving for hearty breakfasts doesn't only happen on the weekend, right?…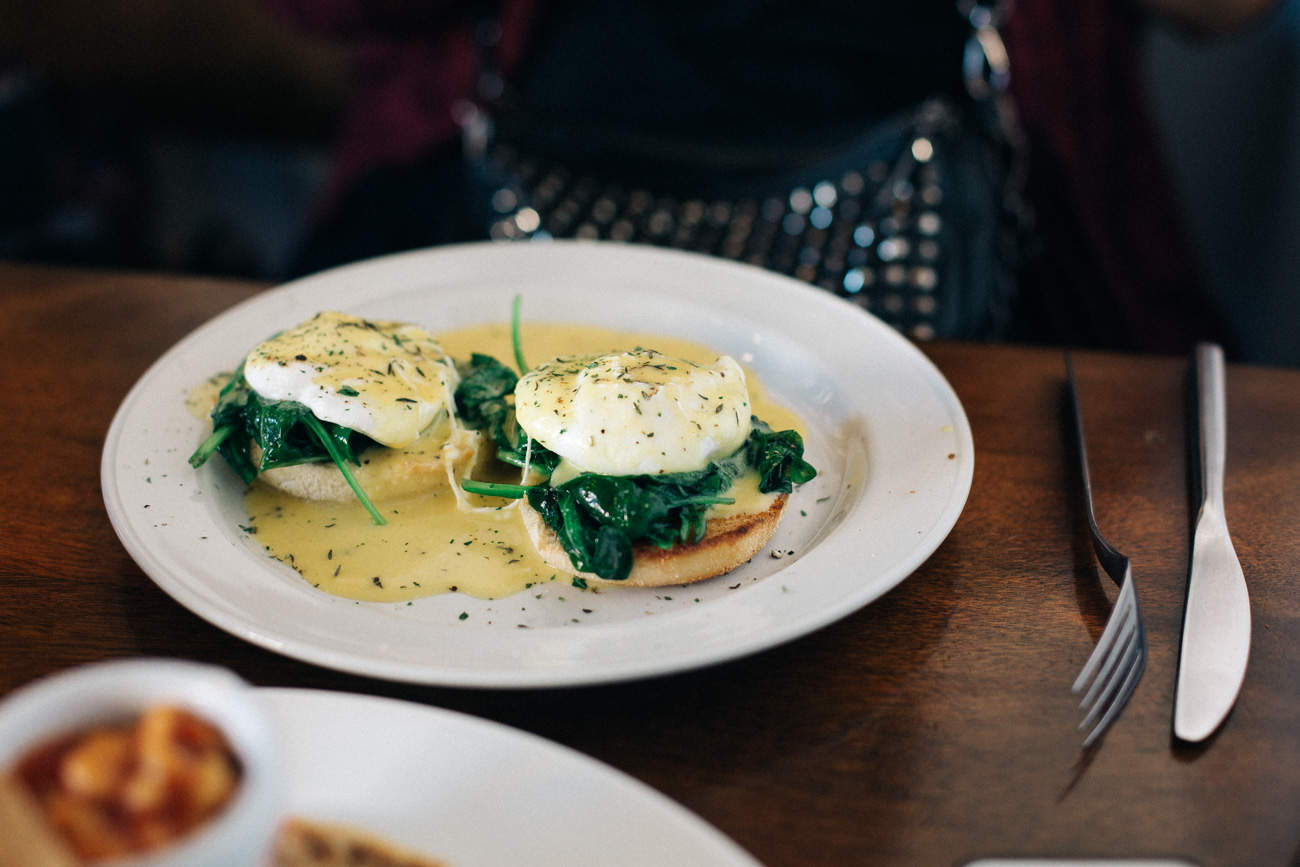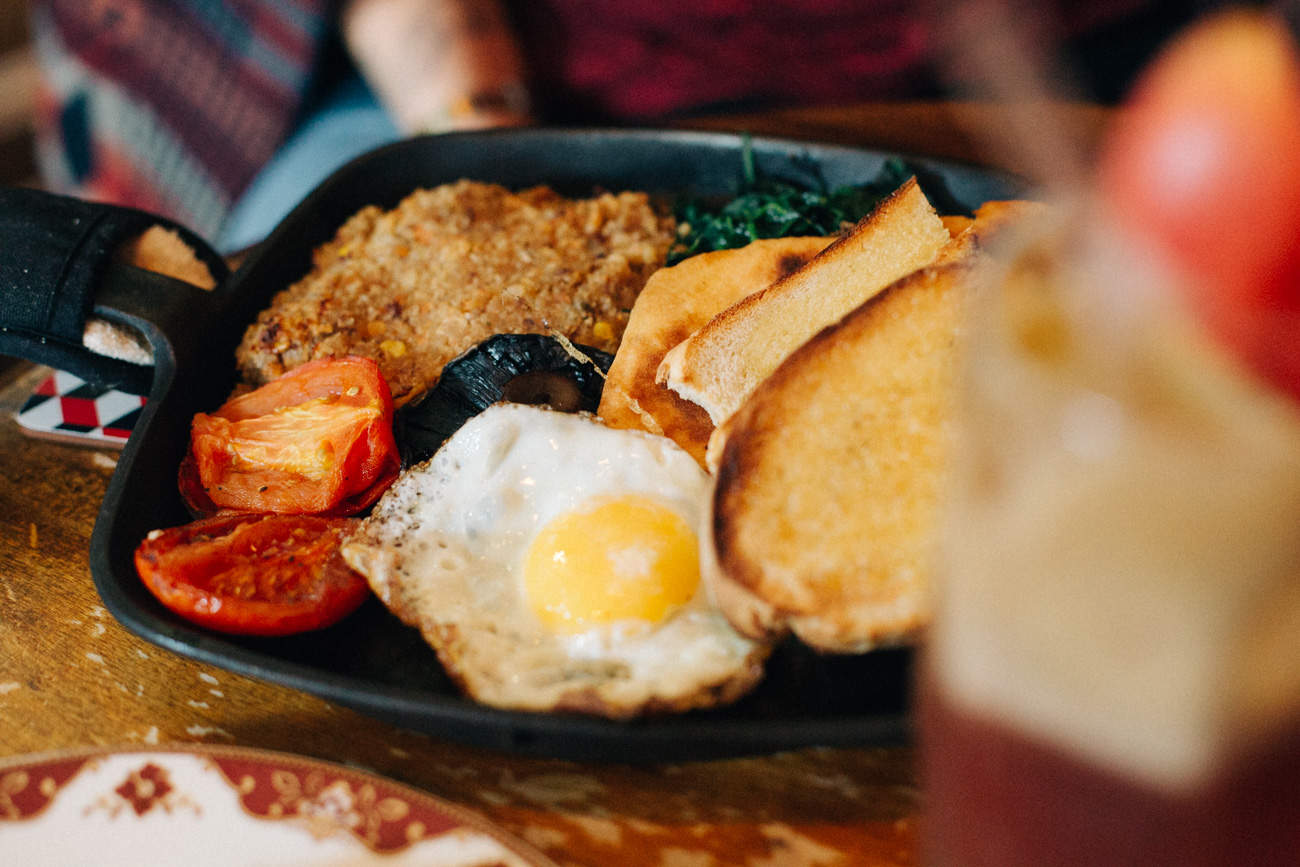 As you can guess, we had a few of those during our 2-week stay here…
Another particular thing about Edinburgh is that it's a city where you breathe history. It is made of beautiful old buildings, many of which are amazing to look at. Sometimes I like to imagine how they are structured. The other day, David and I were discussing what gadgets would be great if ever invented: something that would allow you to see how those buildings look like on the inside would be a pretty cool one. This is something that always tickled my curiosity and it even drives me crazy when I see edgy things such as dome-shaped roofs, tiny attic windows or castles with narrow towers! This is exactly when architecture can become a real trigger for the imagination.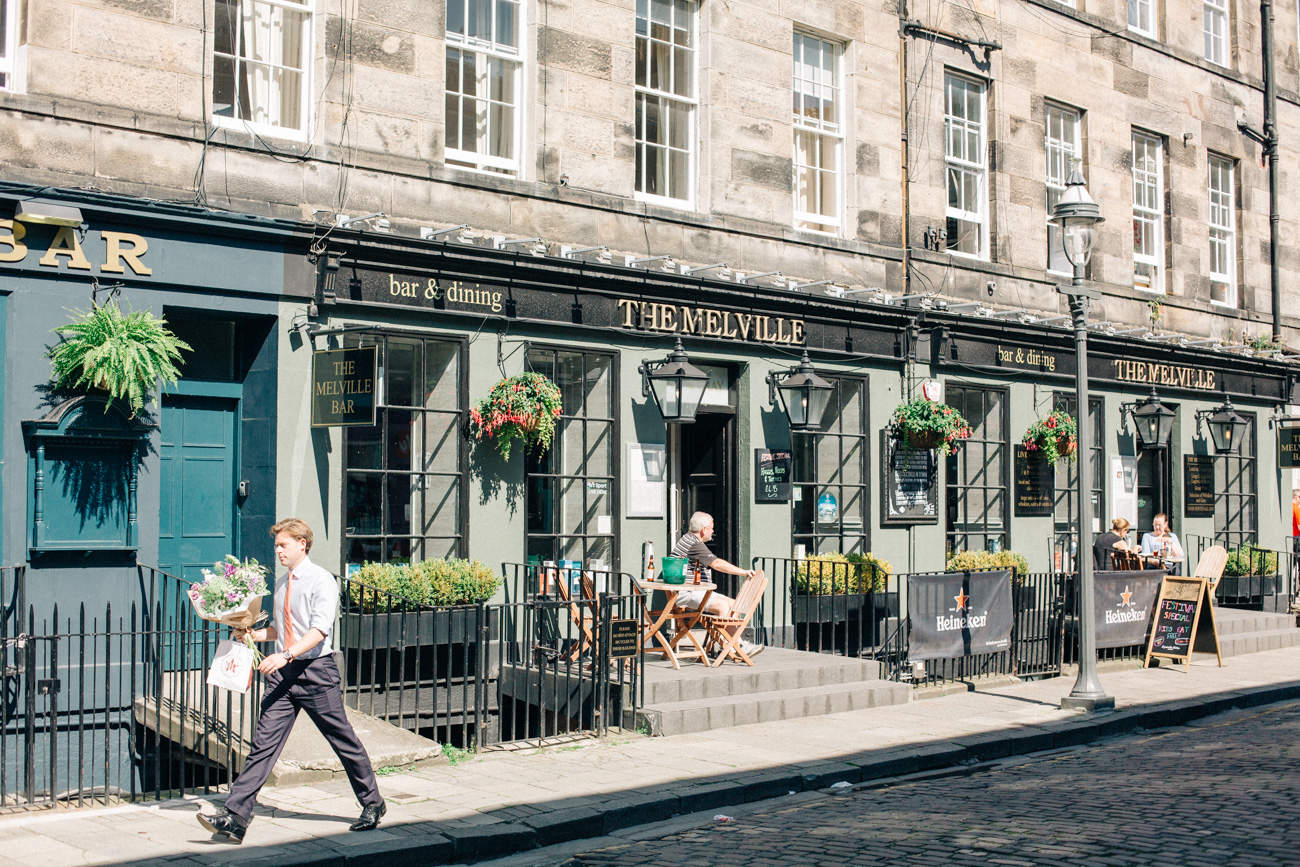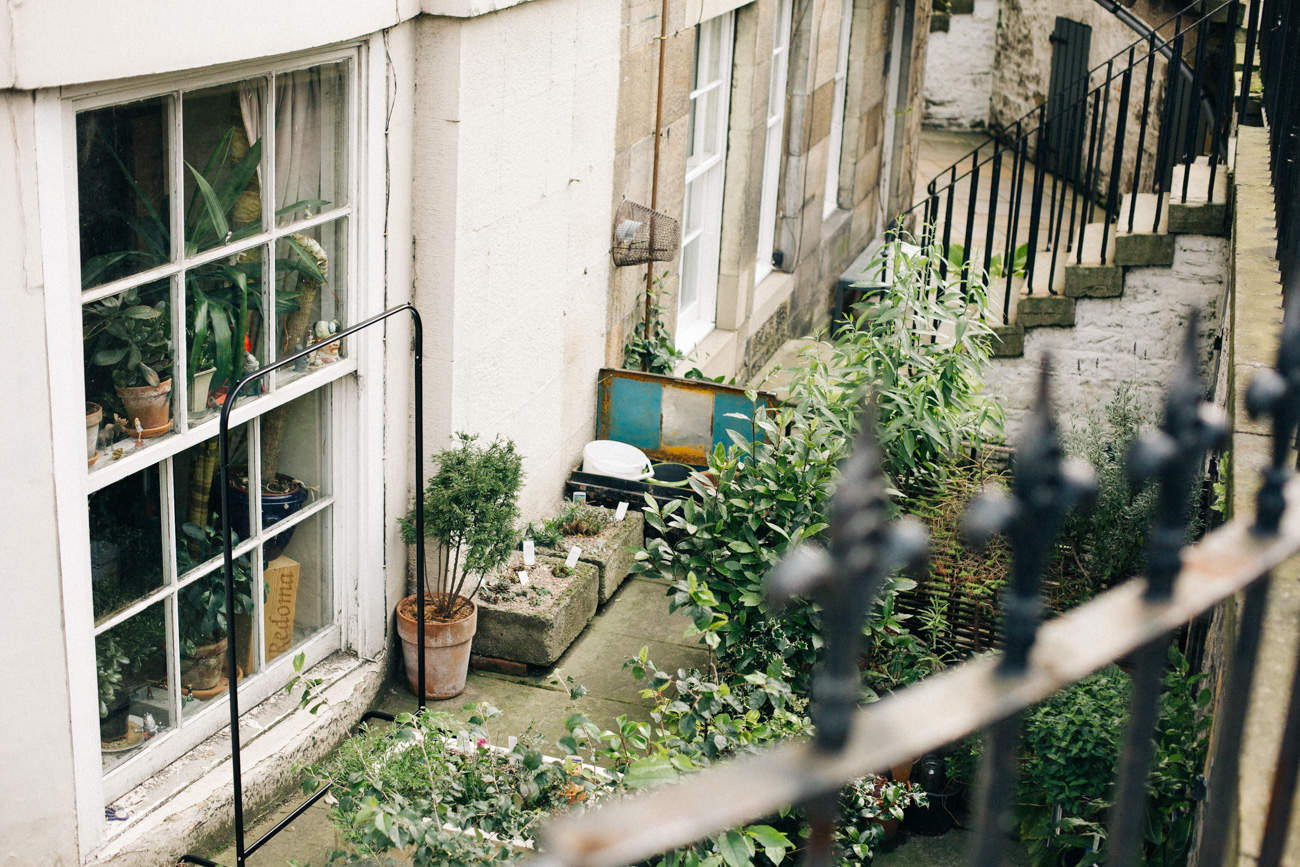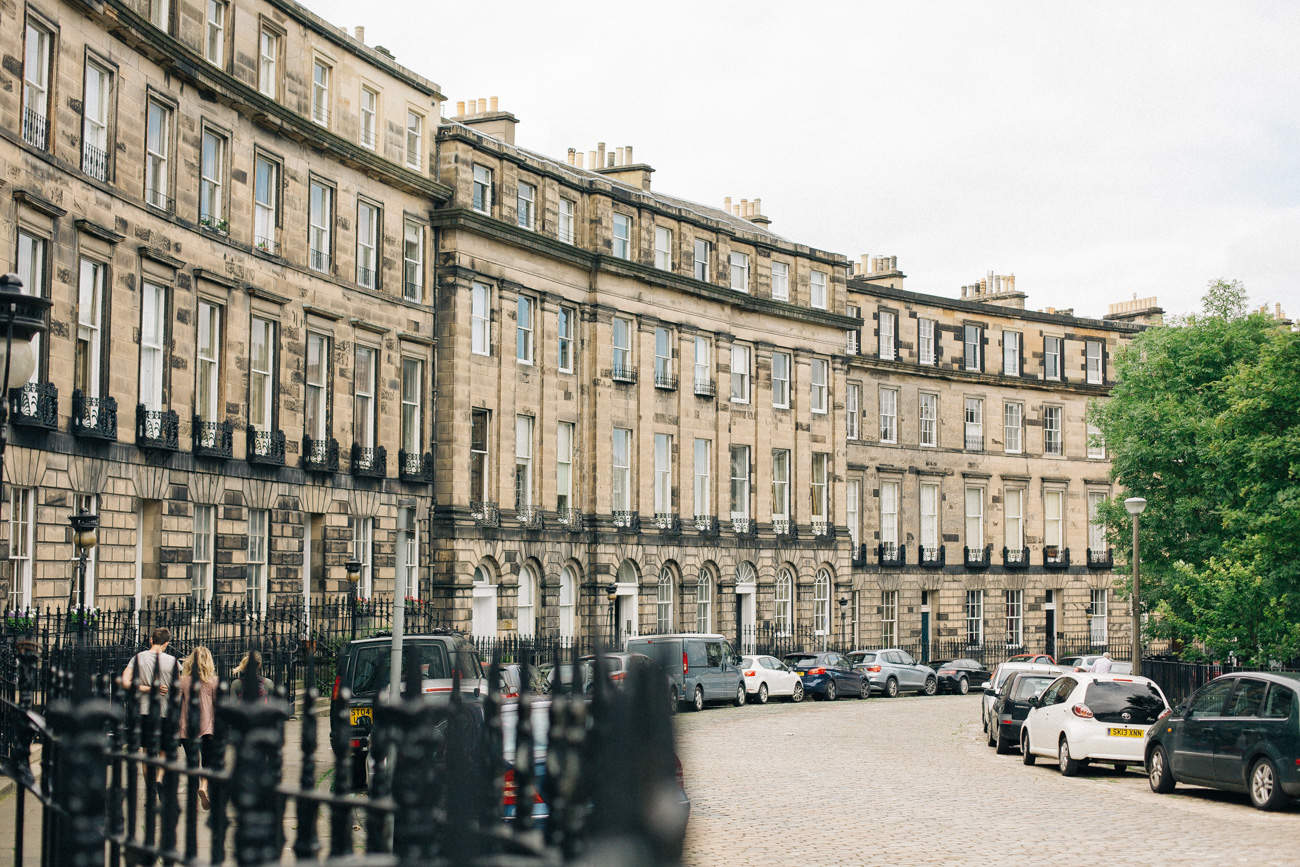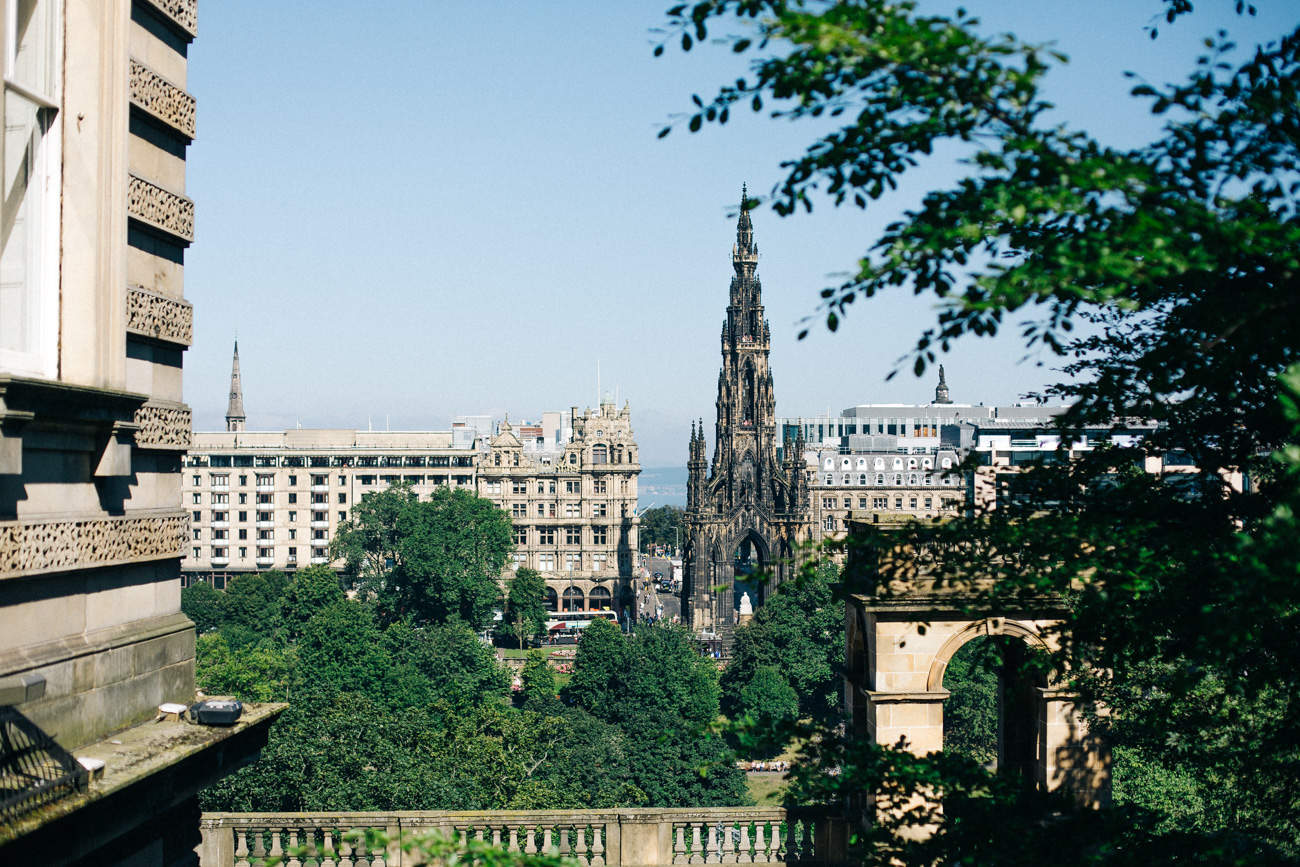 During our stay here, we spent quite a lot of time working as we are having many new design projects coming in at the moment, but we managed to perfect a lot of our "systems" and got super productive. We just discovered certain time-tracking apps such as Paymo (which is a life saver for anyone billing their services by the hour) and then we also settled a good task routine for every day, helping us to get all of our work done effectively while still having time to pursue personal things such as music, illustration, preparing more blogposts (haha!) or just hanging out in the city.
On the weekends, we had plenty of room for relaxing and exploring the city even more. Apart from the neighbourhood which we are staying in (Leith), which is very arty and casual, we particularly liked the Stockbridge area which we went to on a sunday, as it was a market day with lots of street food, fresh produce, vintage finds and more goodies on offer.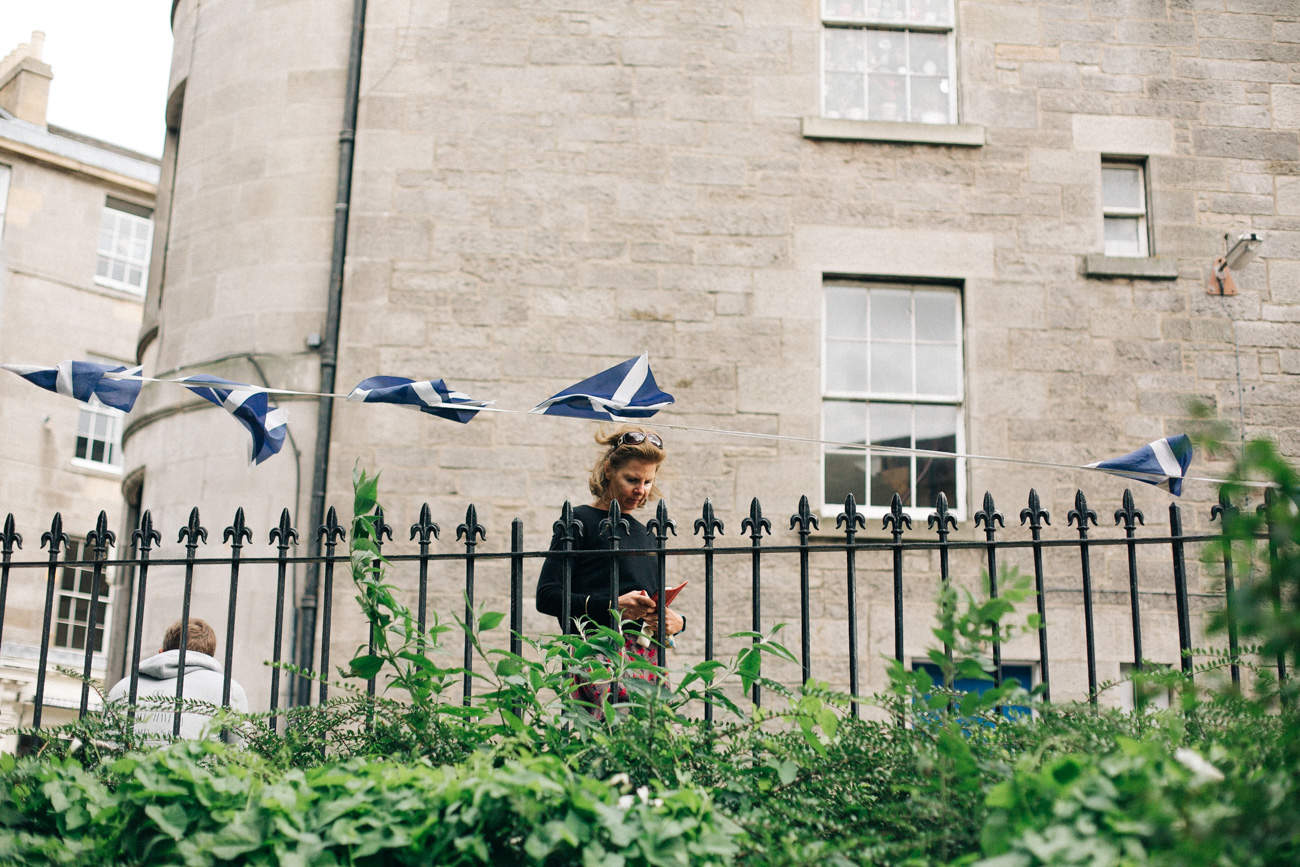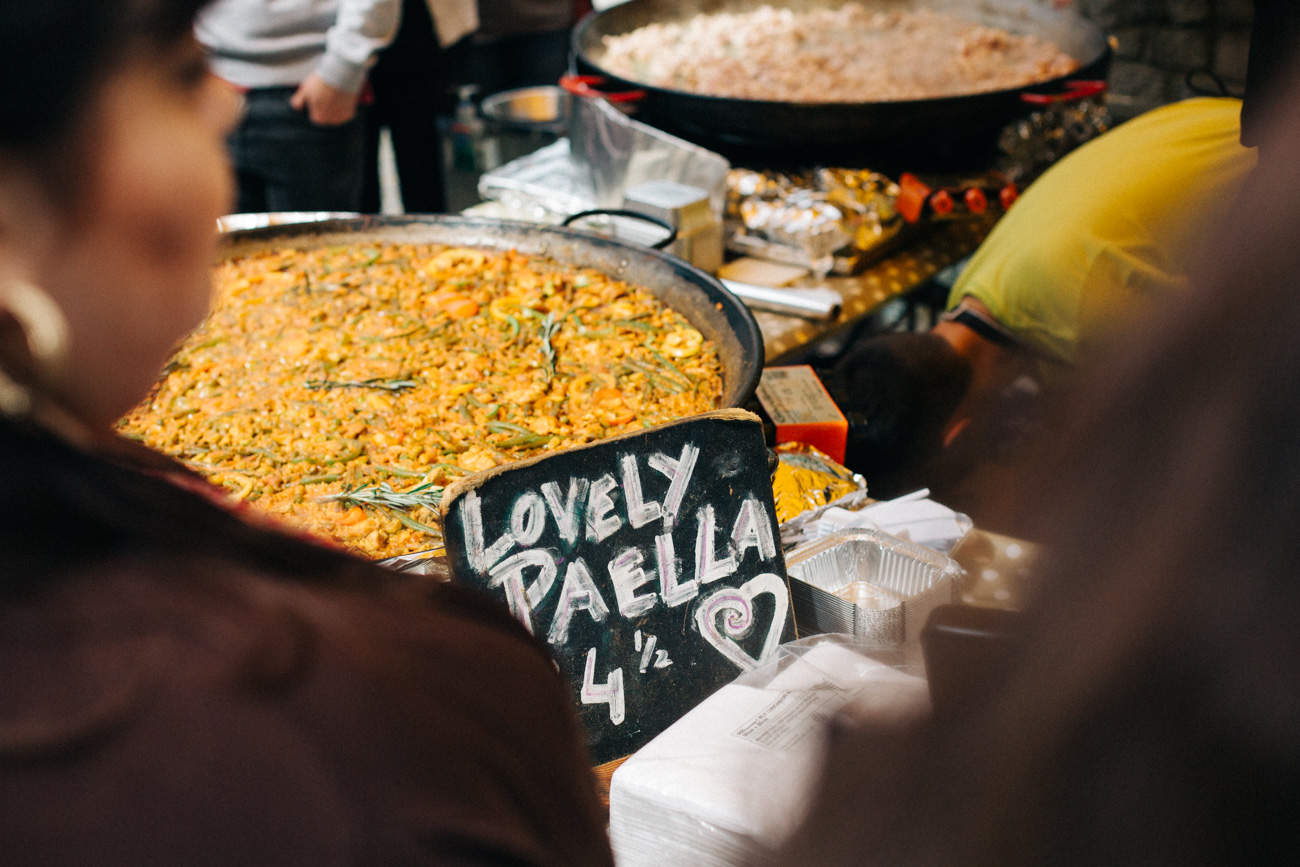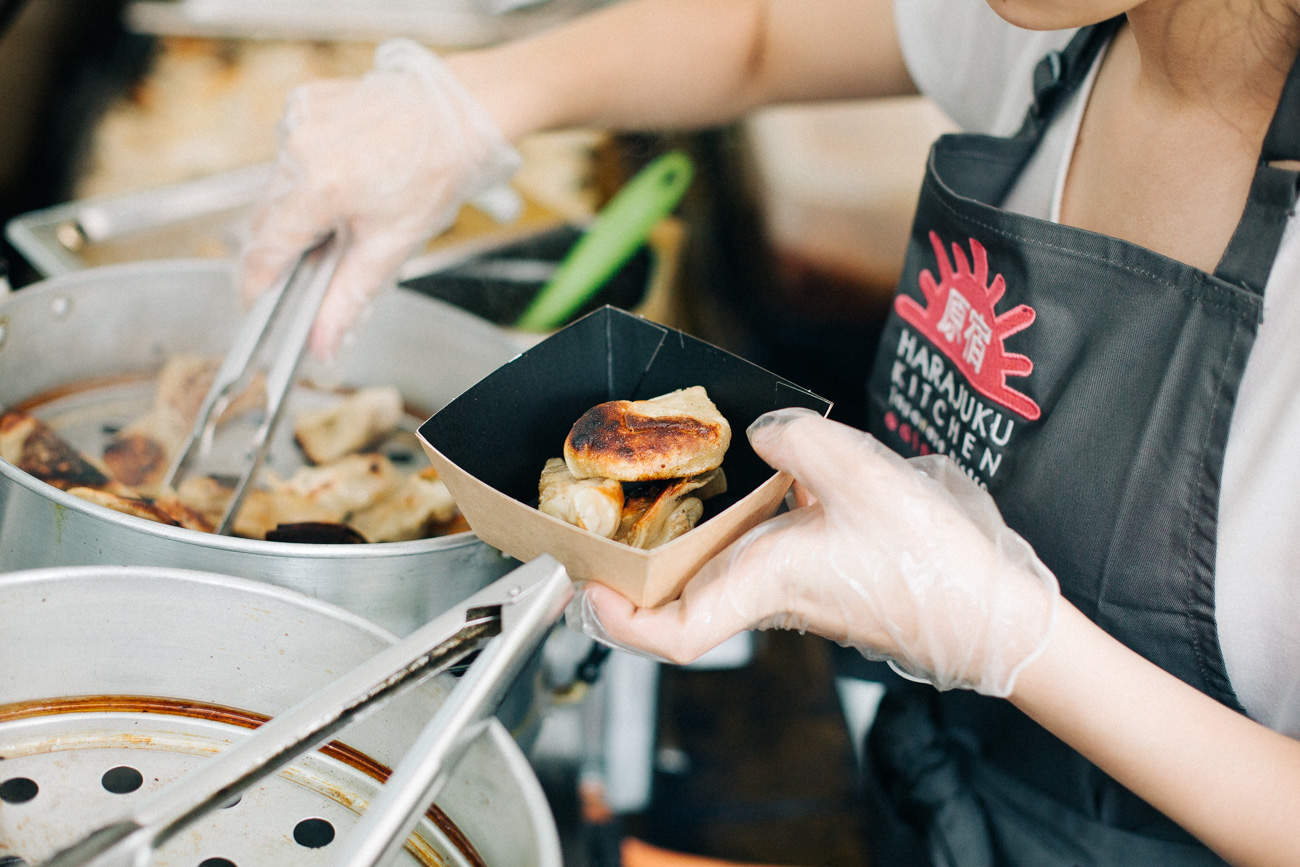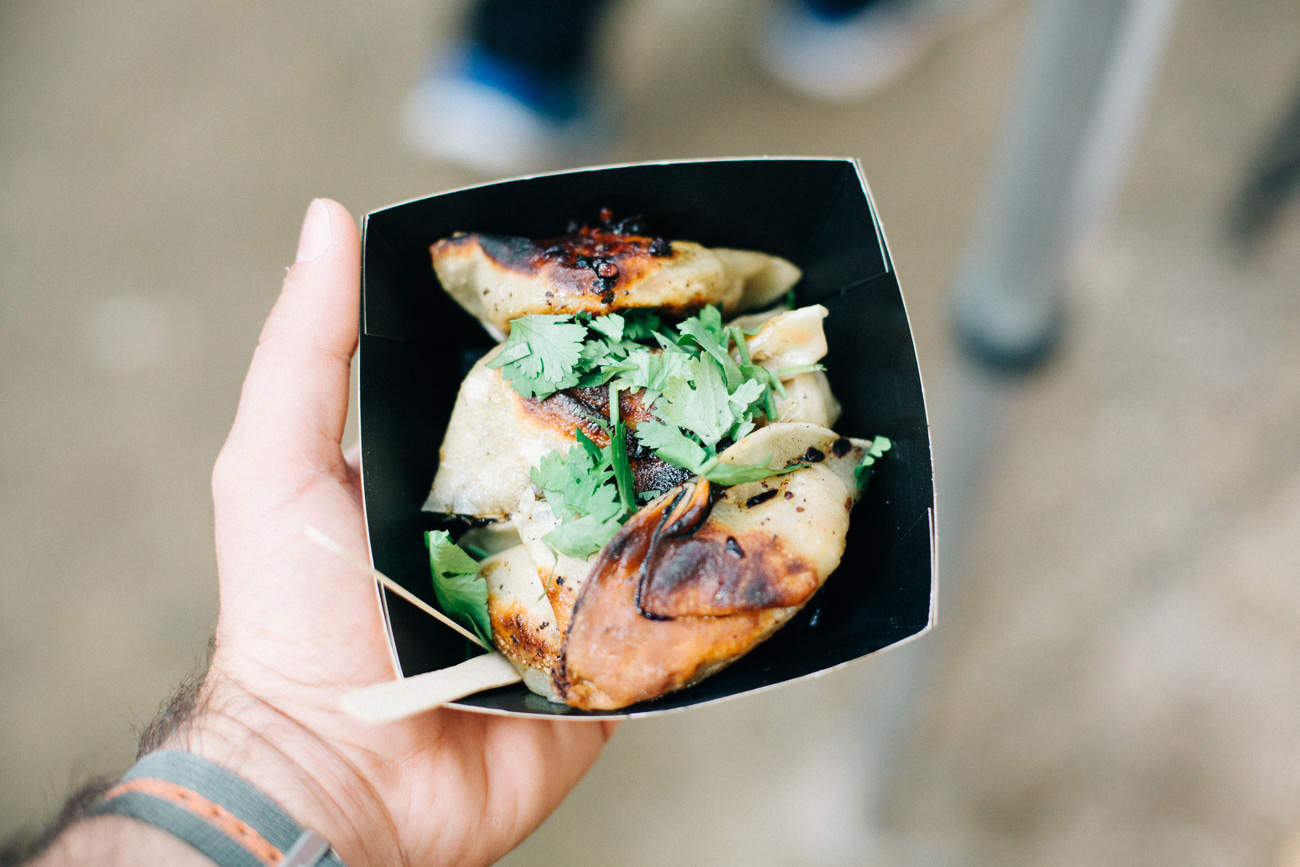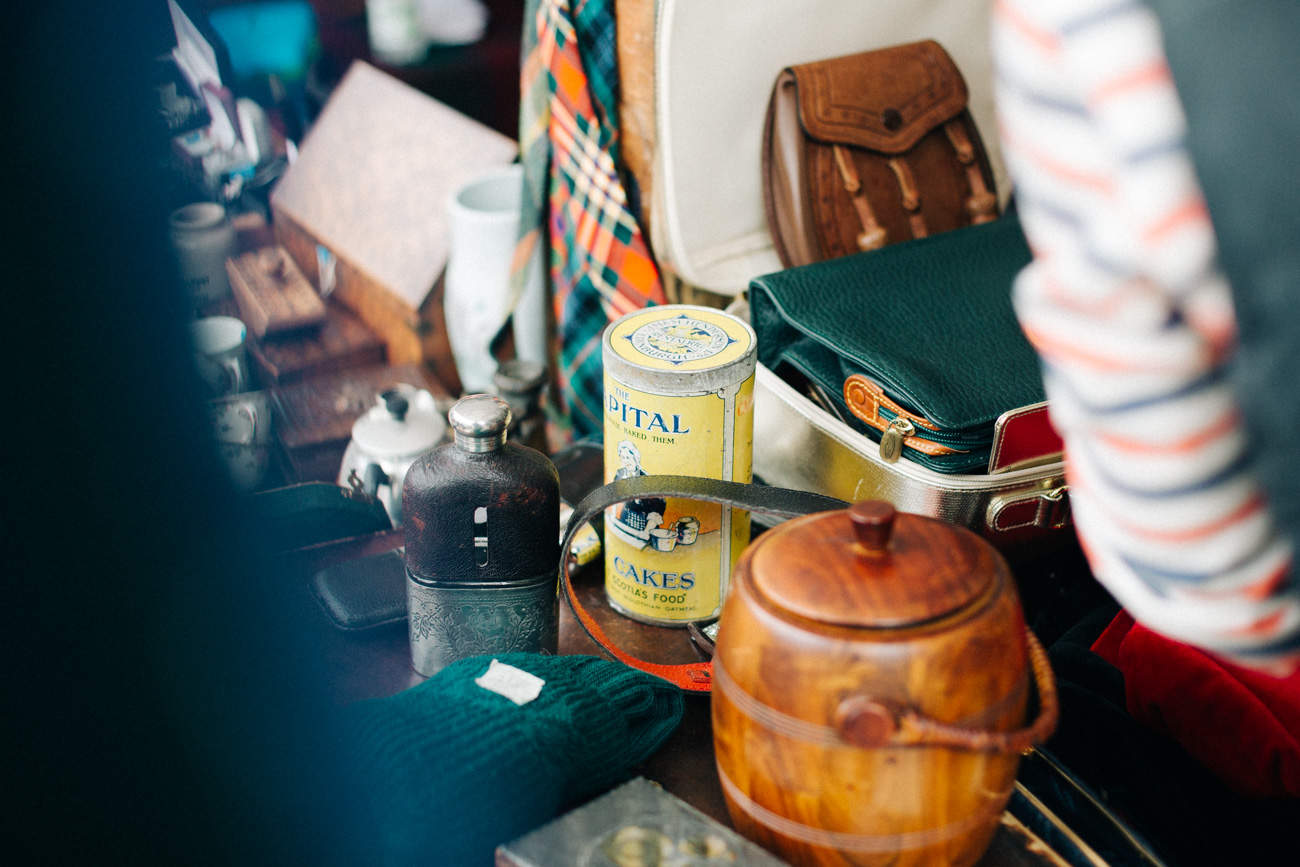 What's not to love about a city where sundays aren't dull and where you can hang out and about?
This is definitely one of the reasons that I could easily appreciate an urban environment, despite the fact that I adore the nature and the countryside. There's something special about heading out on a sunday, the one day of the week where no plans are made and nothing shows up on the to-do list. Pure bliss if you ask me!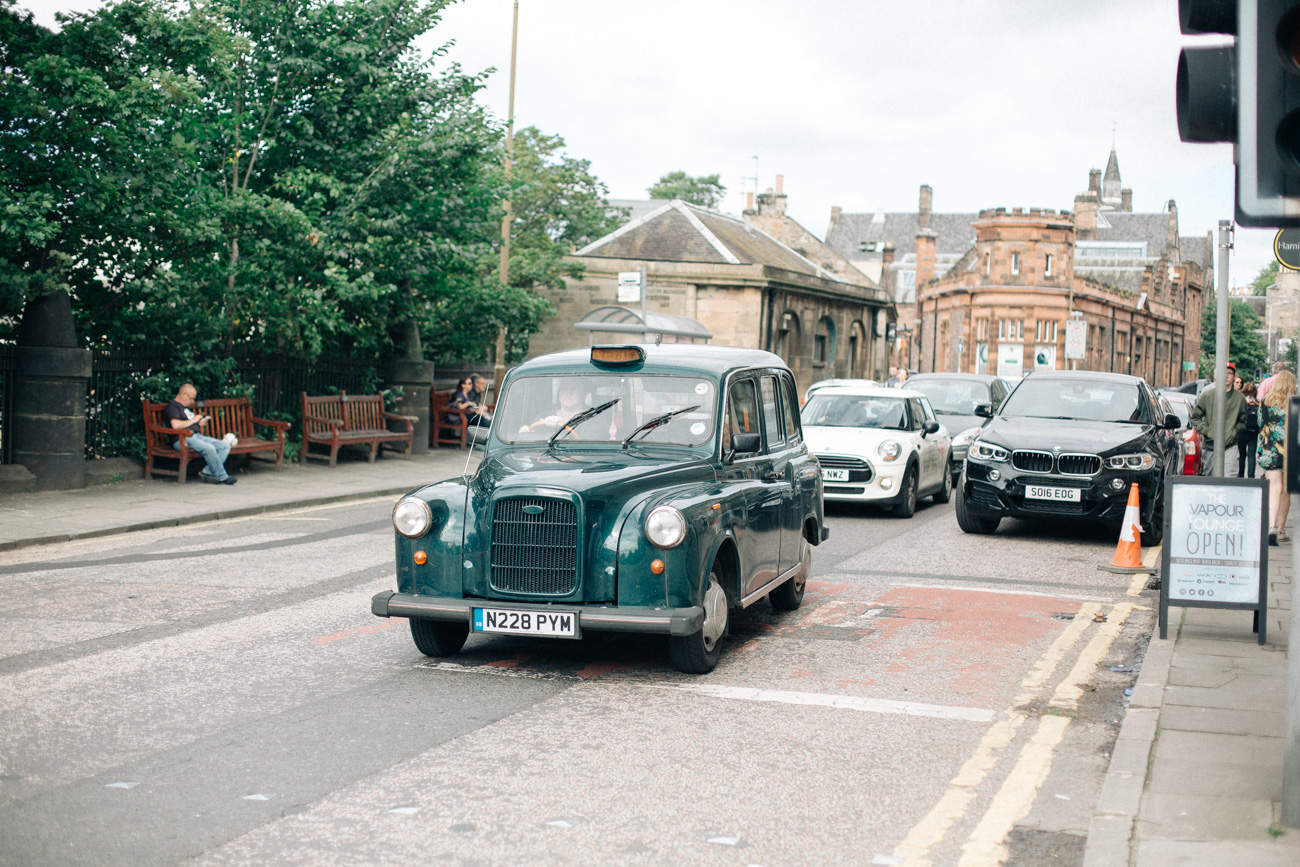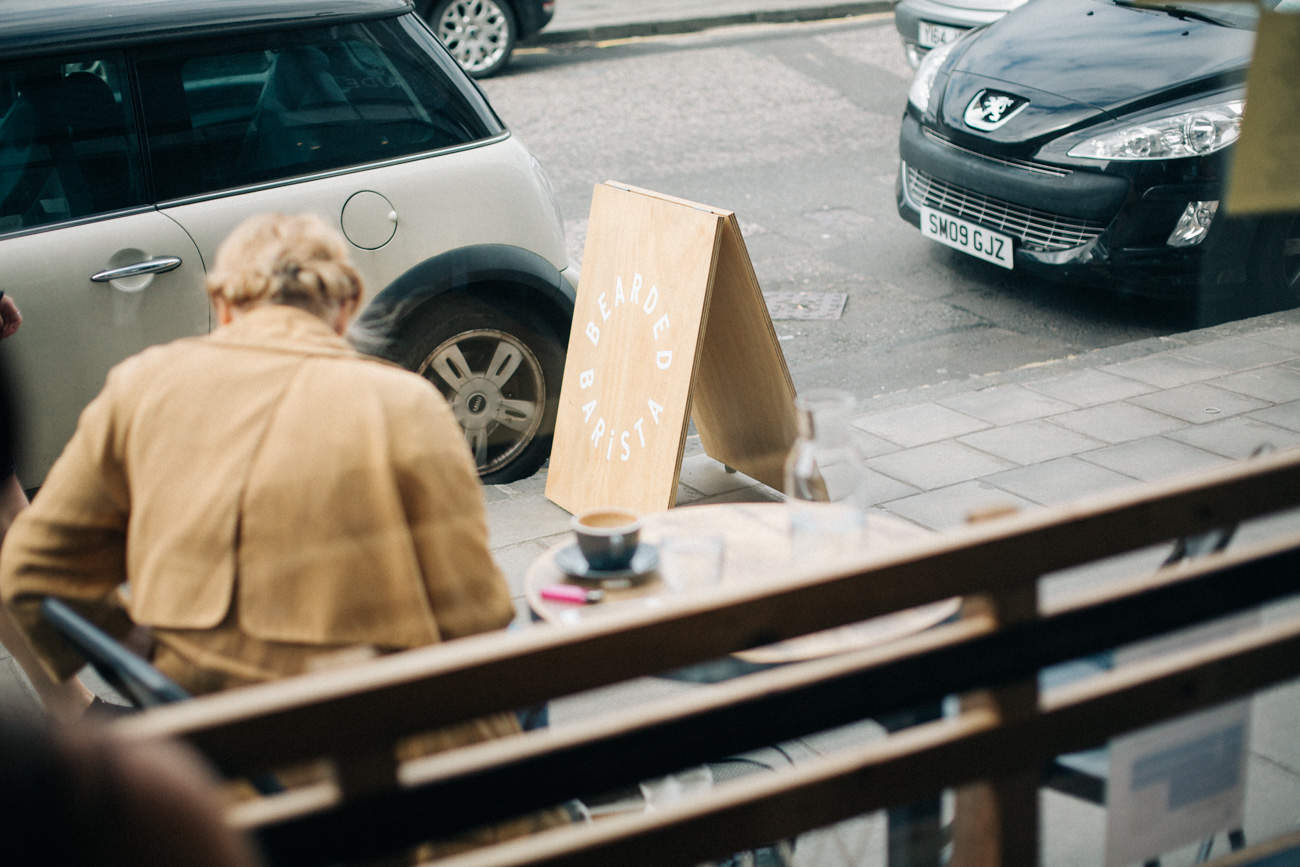 In this city, there are lots of lovely places for having a cozy cup of coffee. There's absolutely no lack of that, and the coffee culture is very present, which is pretty cool for us as we found some lovely laptop-friendly coffeeshops to work from or to have a relaxing break.
However, one place which we really loved hanging out in was Smith & Gertrude (in Stockbridge). It was actually not a coffeeshop and more of a wine bar, but had it all and seemed perfect for that sunday afternoon. No laptops. No sketchbooks. No tasklists. Just a cup of coffee (from their partner Bearded Barista), a grilled cheese on sourdough and magazines. I just LOVE when places like this have some good reads around. They had two shelves stocked with our two favourites: Kinfolk & Cereal. If you don't know about these publications, you should definitely check them out as they are a major source of inspiration in terms of lifestyle. And they are just beautiful to look at. Feel free to check what our other favourite magazines are here (our personal top 5!).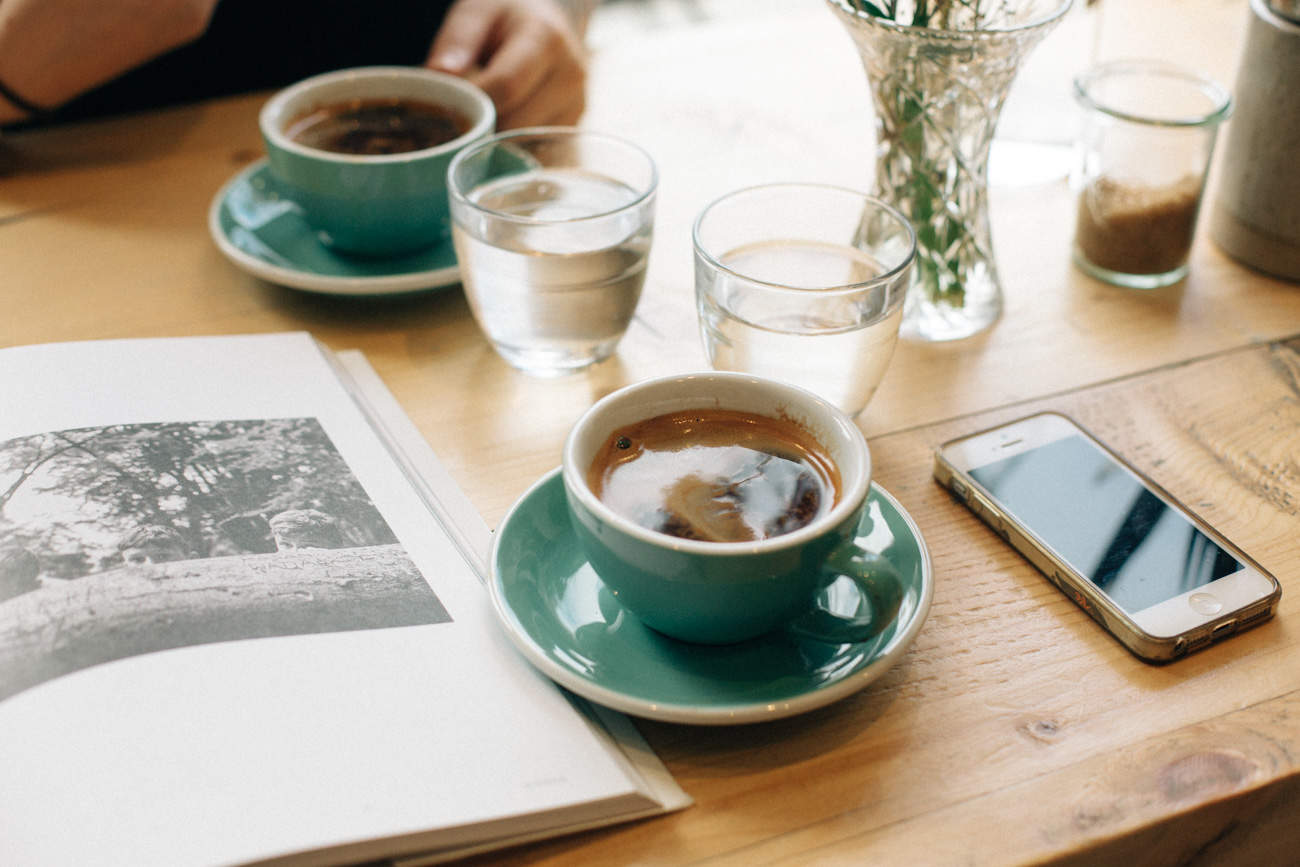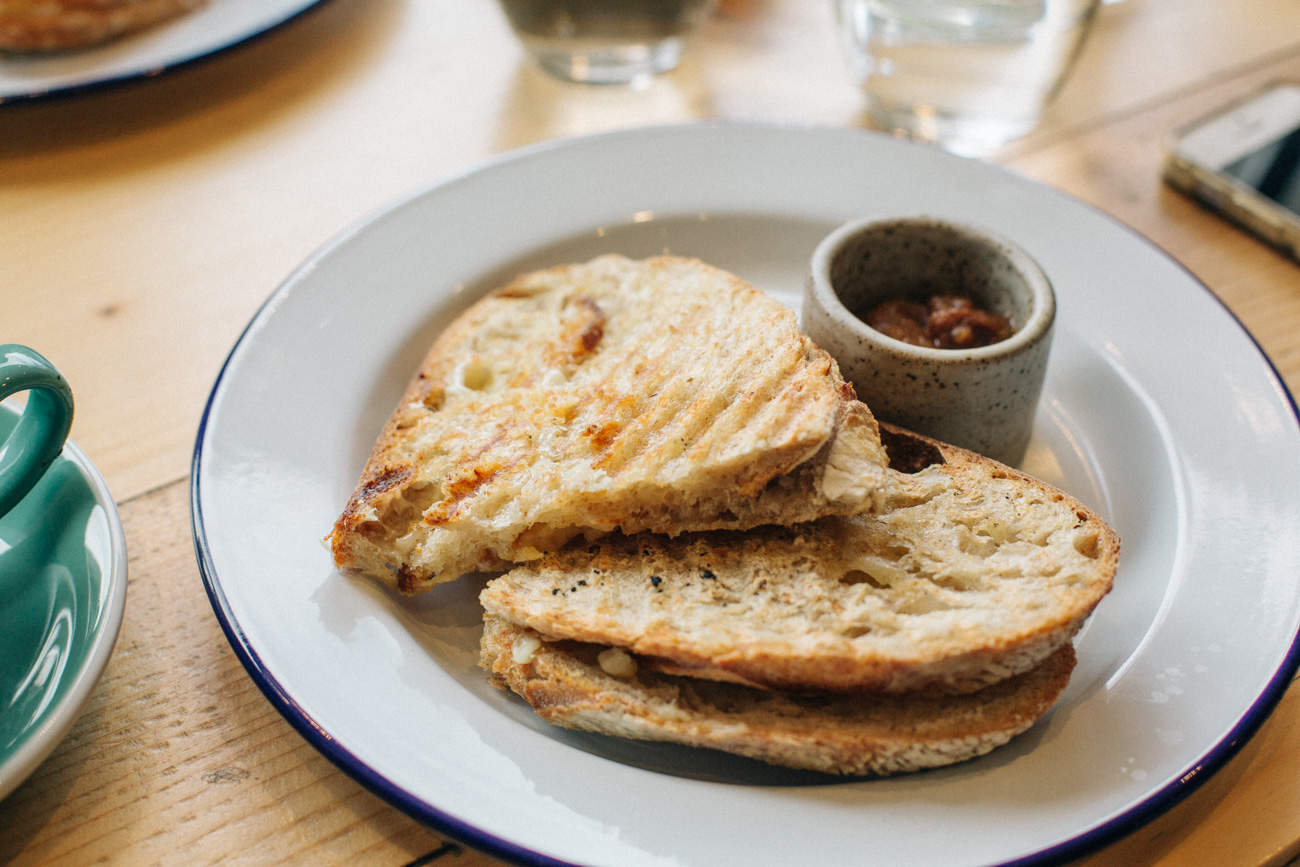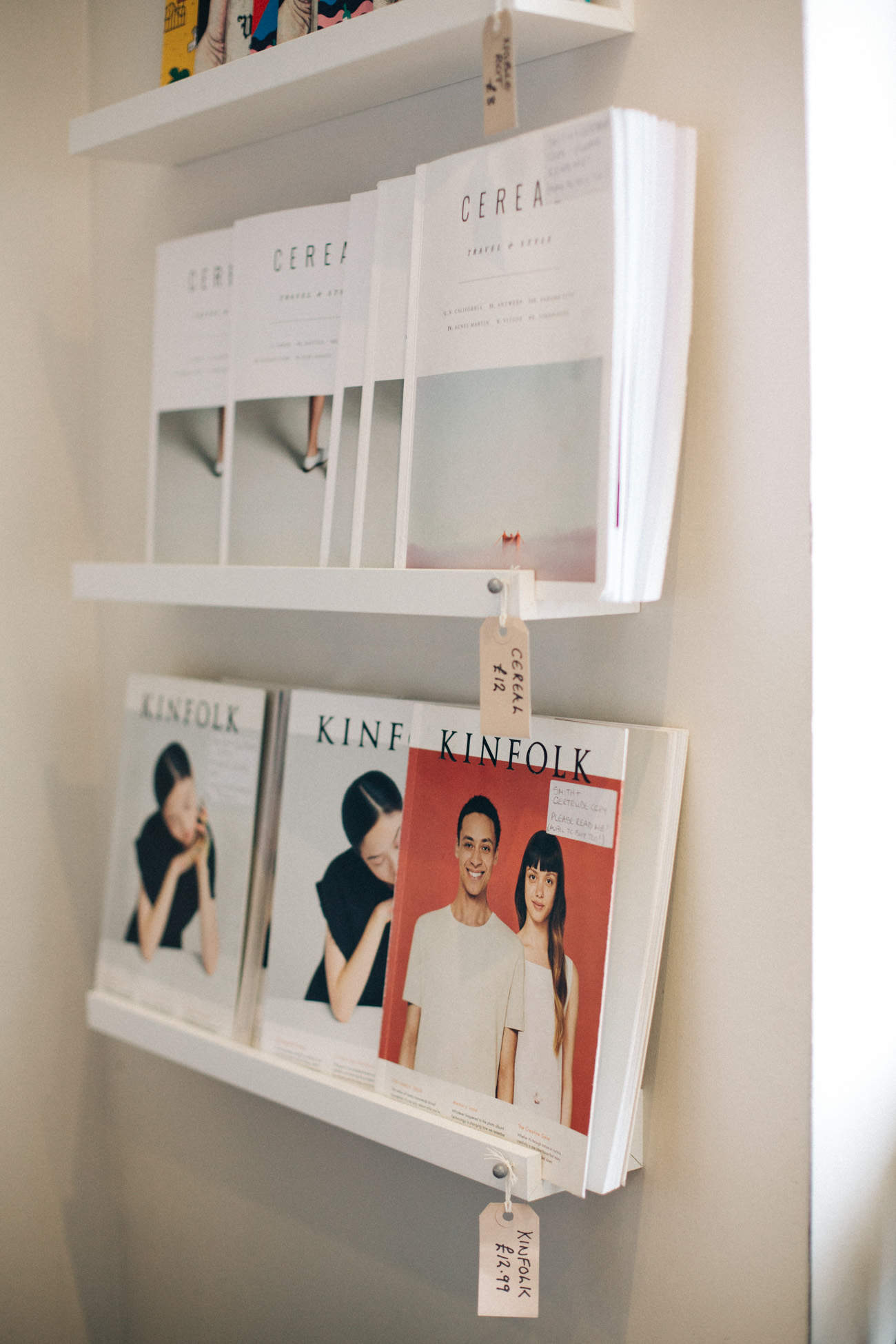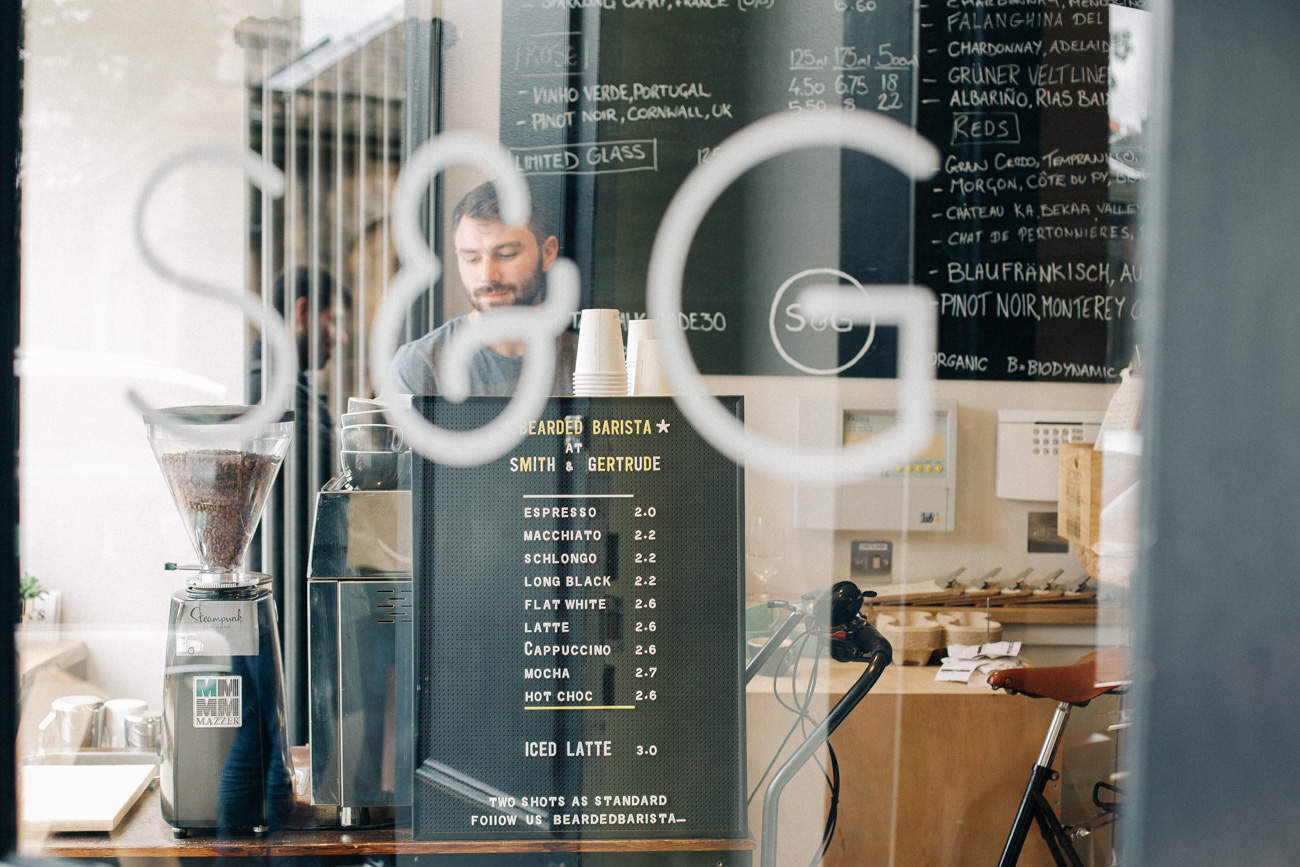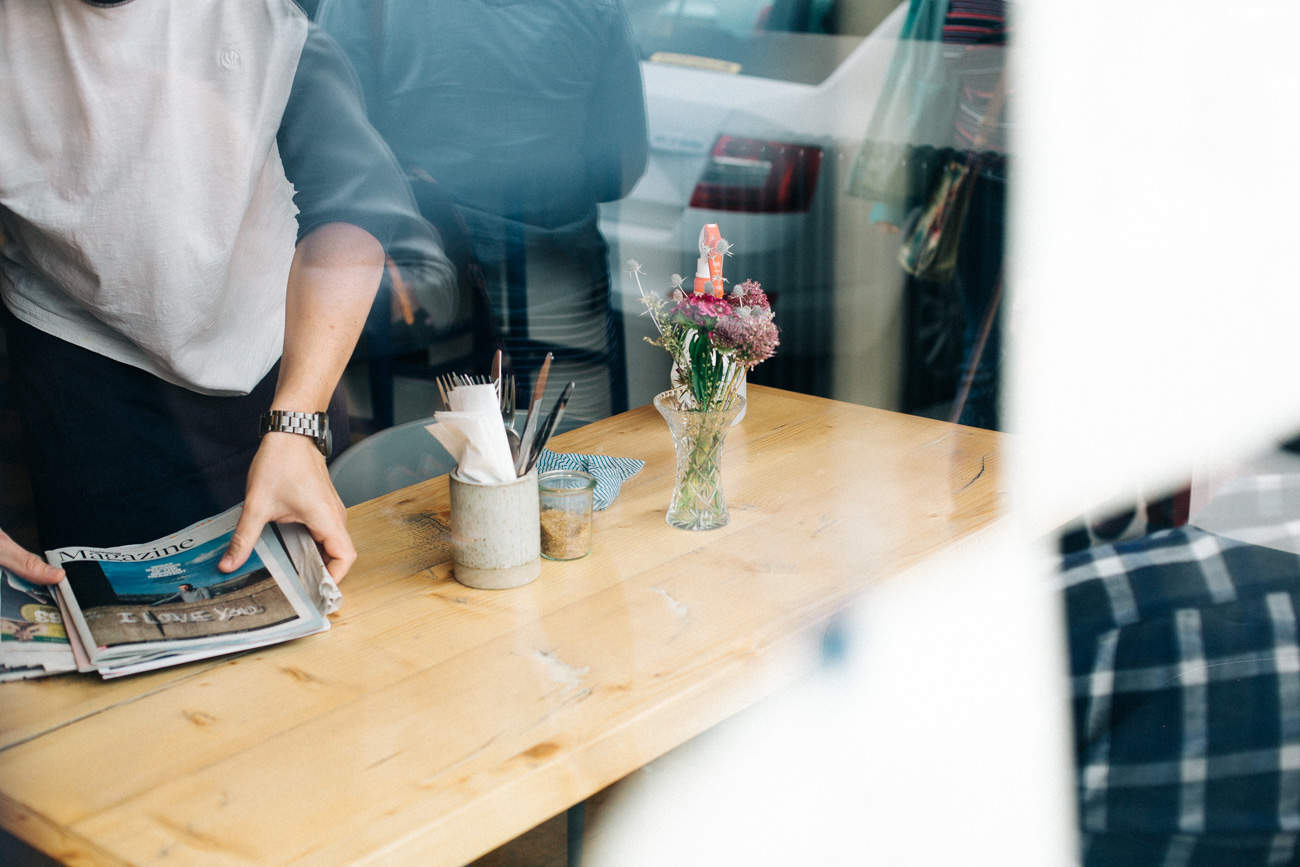 Another thing I loved about staying in this city was all the greenery. There are plenty of parks everywhere with plenty of imperfect, untamed plant-life. Huge trees, massive shrubs… and some occasional potted plants on people's doorsteps. It's those charming little details that trigger creative ideas.
Sometimes I like looking back at David's photos to notice them, as they are so easy to just miss out on on the day itself, when being too distracted or trying to find my way! Well… You know, it's hard being a tourist and cultivate a creative eye at the same time 😉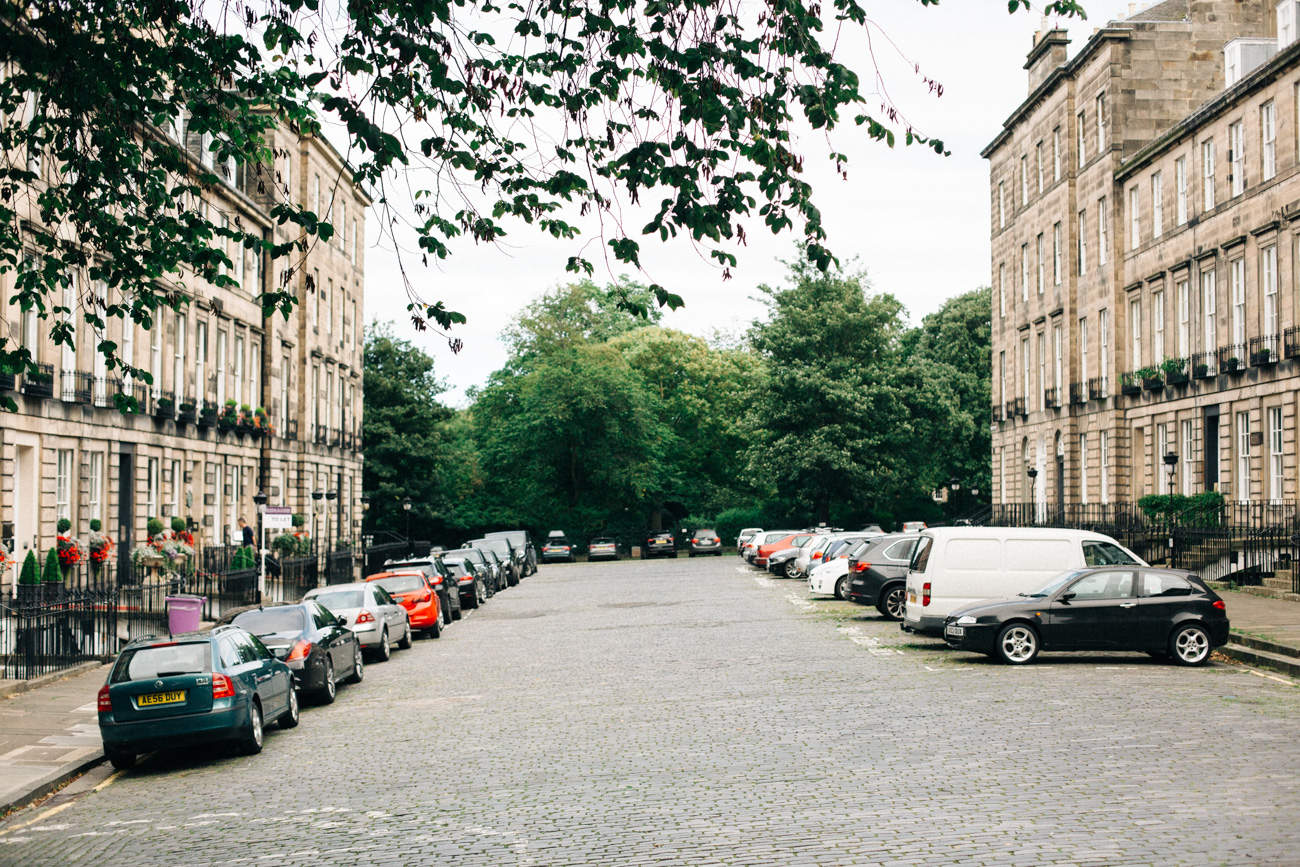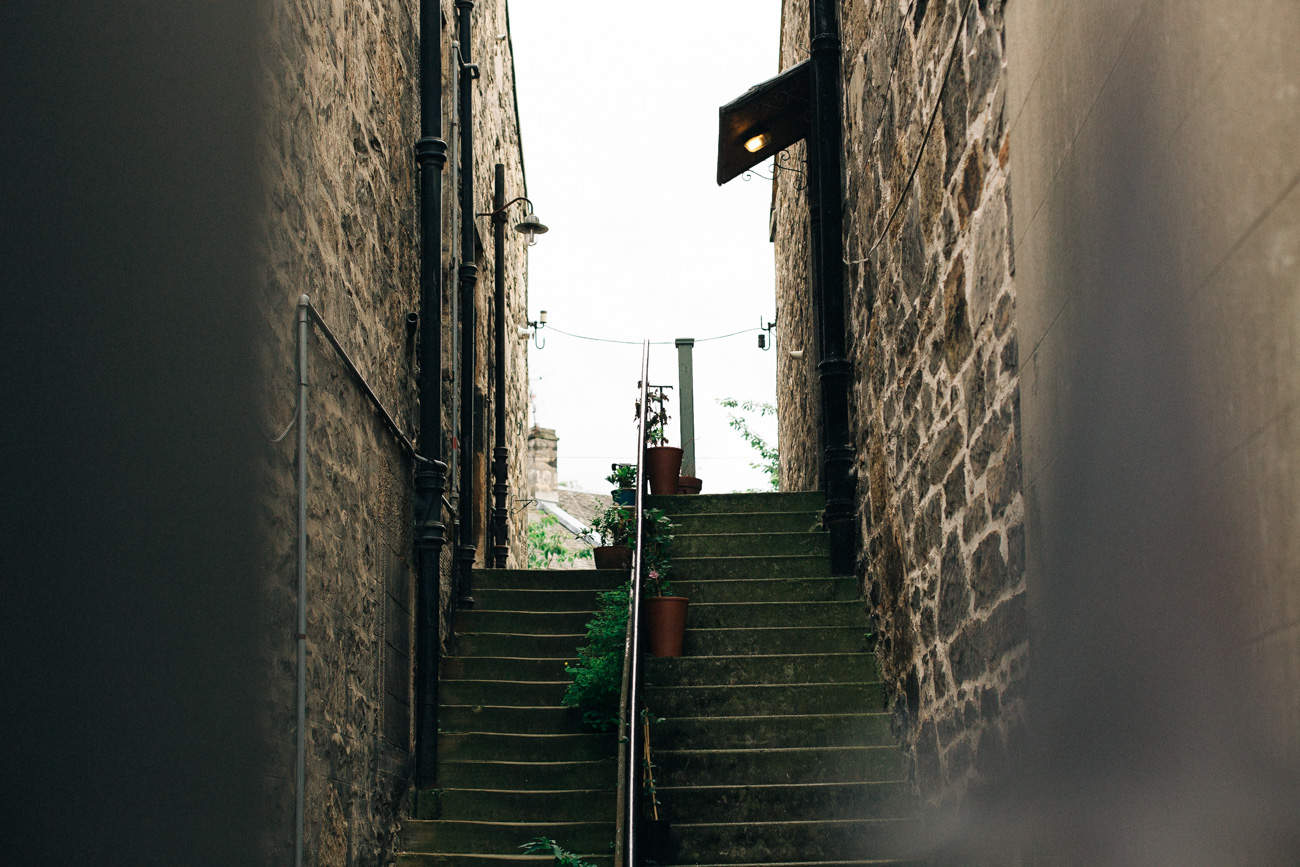 We particularly loved our appartment here and we don't want to leave it! It is located in an old building with high ceilings and the way up there is beautiful as natural light comes in from a window on the roof. Finding affordable accommodation in Edinburgh wasn't easy, but thankfully we did have a bit of extra room in our budget as we had spent the previous couple of weeks house-sitting (for free). Pretty happy about that – it taught us that financing your lifestyle isn't black & white, you just have to think outside the box from time to time!
Eating out in Edinburgh was not a regular option though. Damn, the prices are expensive! We did get to try some yummy stuff in some places, but most of the time we just cooked at home. We even made a huge platter of our own sushi one evening. It was delicious – too bad I don't have a photo of it!
We also cheated a bit and moved the kitchen table to our bedroom which has lots more natural light coming in. I don't know about you but I just can't work properly in a dark place. I do need as much light as possible when I do illustration work, but also outside of that – it's just so crucial for my mood and energy levels. I start to feel quite lethargic and dull when light is missing. Yes, I'm one of those people that should probably hibernate in winter…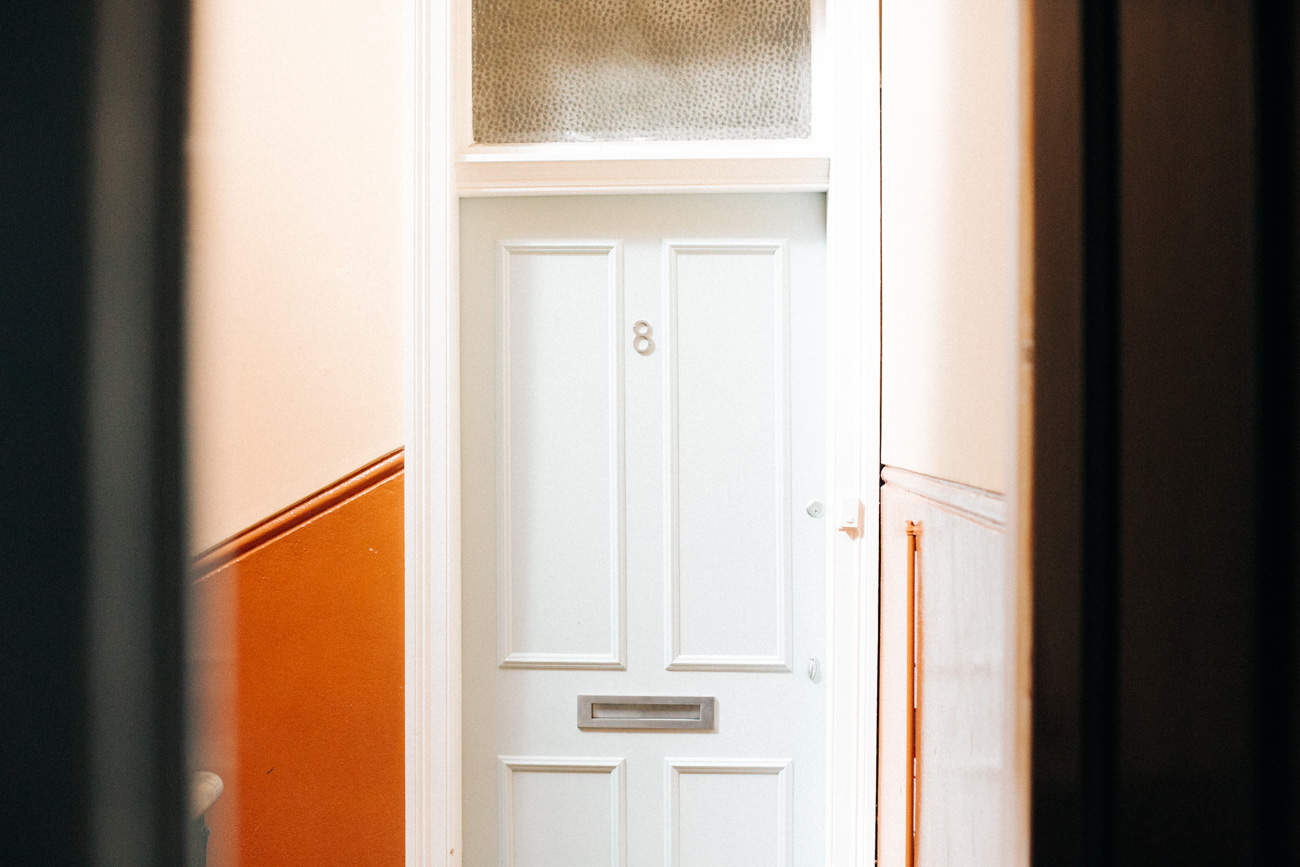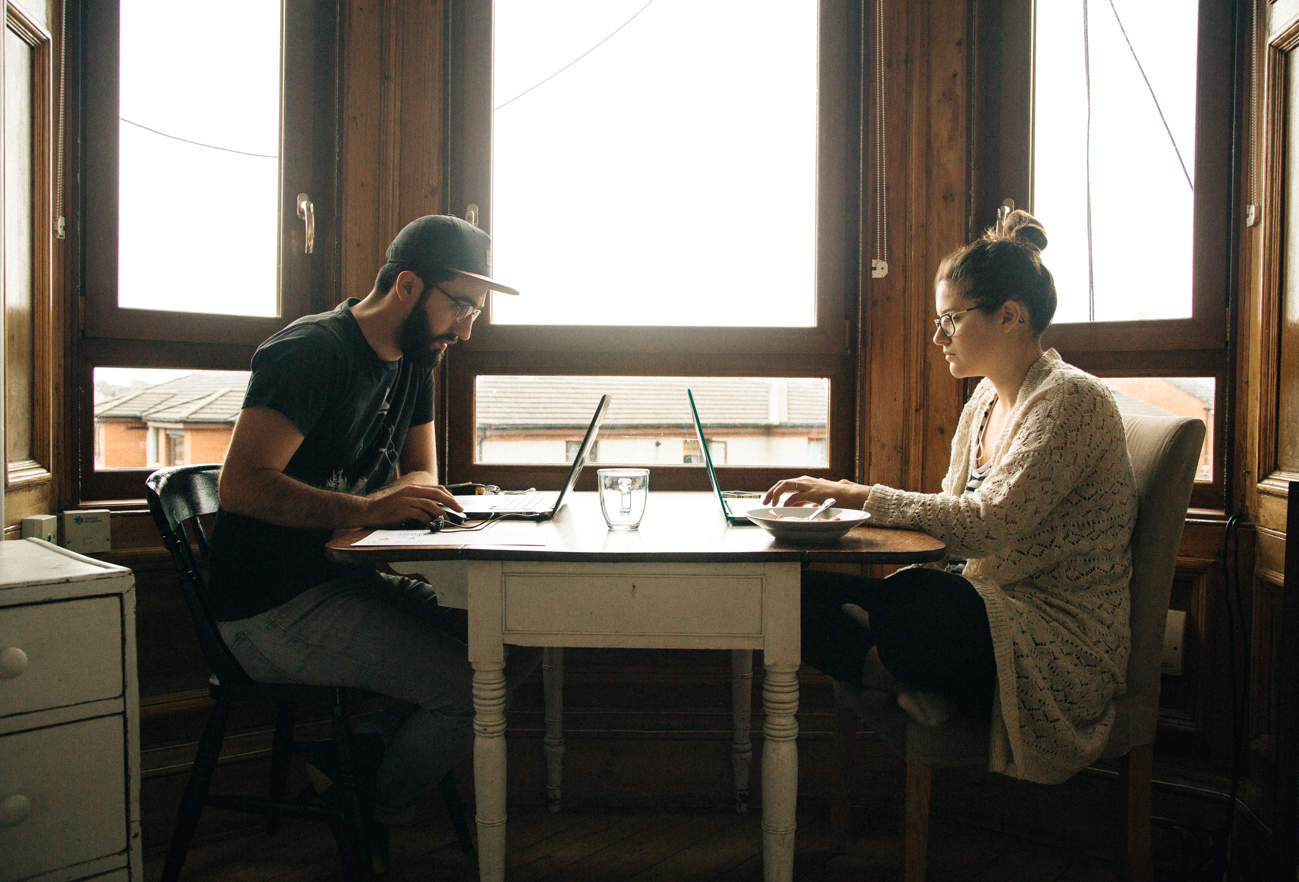 Tomorrow we will be packing our stuff and taking a few days off to go on a roadtrip in the Highlands. One of the places in our radar: the isle of Skye. We will be disconnecting and connecting to the wonders of nature – and camping!
After that, we will be driving all the way back home to Luxembourg, as we'll have a photography project scheduled there next week (now that's one type of work that is unfortunately not location independent, hah!). It will be a long road but I'm pretty sure we'll have some more photos to share over here when we will be back.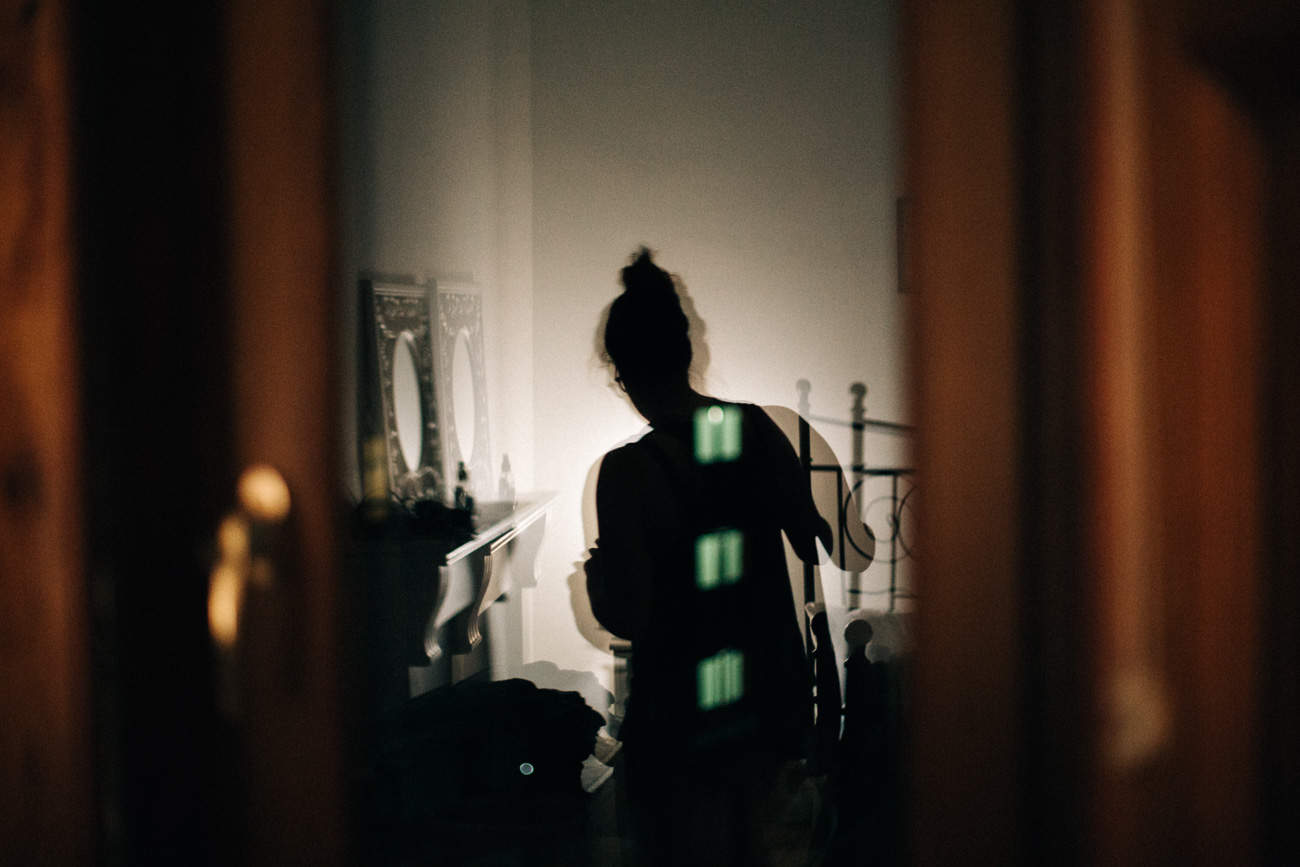 Since we started this trip and since we started this casual conversation about living more nomadically, we've seen plenty of new faces on our social media and over here, and we want to thank you guys for following us! We're so happy to connect with you!!
If you happen to have any questions around how we handle this lifestyle, how we run our business or what we do in general, let us know in the comments – we are so happy to answer anything you are curious about! And of course, if there are any topics that you would like us to cover, we are totally open to that!
I noticed it's been a while since we last posted an article with business tips/advice so there will surely be some of those coming up next month. Let us know if you'd like us to talk about something in particular 🙂
We wish you all a lovely motivating week!
---