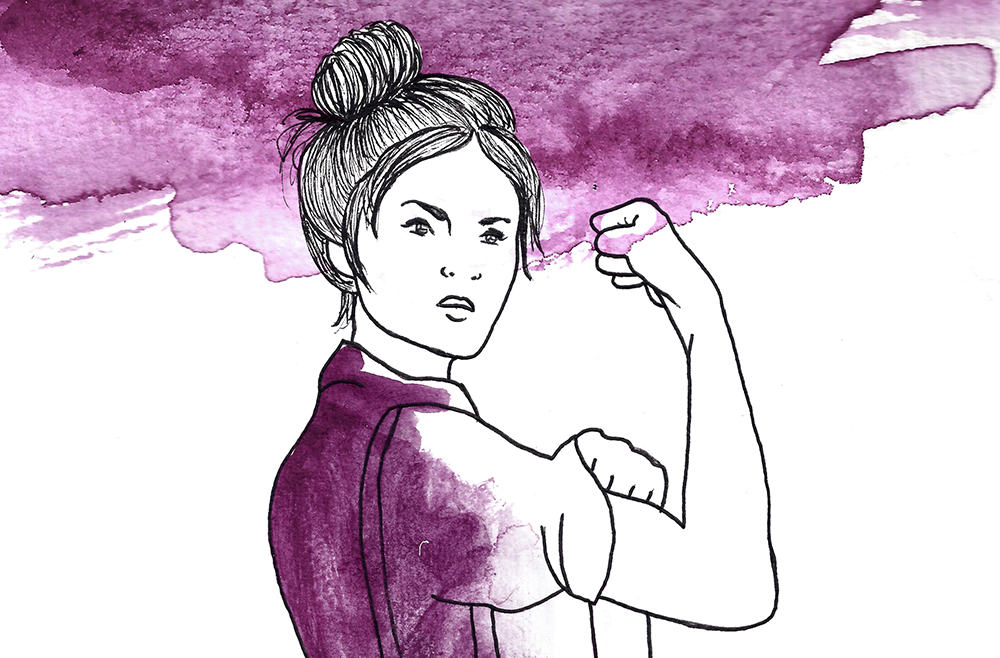 I was born a girl. What have I witnessed & experienced by being a woman? How am I perceived in society? What is expected of me and how am I programmed to behave in the eyes of others?
Those who know me, know I tend to analyse things quite a lot, and make opinions out of experiences. Growing up as a woman in the world is a very complex and intimidating one. Finding out that society has formed a way for you to be seen and behave, a "destiny" for you and knowing that you are judged and categorised in many ways just because you're a girl is not a pleasant feeling. Without wanting to, I quickly found out that not only women are still seen as inferior, but both women AND men have to suffer from "sexism" on a daily basis. Some people don't see the underlying issues related to gender-discrimination. Feminism has a bad reputation, and a lot of people don't get what it even means. Feminism, despite having started as a battle for women, is not only for women. It's for gender equality. It's about taking into consideration that we are all equal, as men, women, it doesn't matter – we are all human, with our very own personalities, and not programmed by our genders.
If someone has seen me getting very angry and passionate (ready to protest), I can bet it was during a conversation about sexism. I have been giving it a lot of thought and we are, in fact, constantly surrounded by it, whether it's in direct ways or in more indirect, humorous ones. But the truth is, it's not a funny or superficial subject. It's an insult to humanity. Why categorize women, why categorize men? Why can't be all be seen as human beings? What does it mean to be feminine? What does it mean to be masculine? We made it all up, and it's a mess for all of us. In the meantime, we have lost respect for one another.
I was really excited when I got called by the CID-Femmes, a feminist organisation in Luxembourg who is very active around this subject. In fact, they are organising a huge campaign around women's day every year. So this year, I was the lucky chosen one to contribute.
Women's day 2015 is divided into two events. A women's night march and a daytime conference/music/cultural event. I was happy to work with those lovely people, also because they seemed to like what I could offer with illustrative work so they let me develop it to the fullest. The whole campaign's visual language is about women. All kinds of them. I had fun coming up with characters that were in sync with each event. Outgoing women, office-like, ambitious, powerful, young, old, of all shapes and colours. A woman for every woman to identify with, and to highlight the fact that we've been through it together and that we'll shake things fearlessly.
Everything but the body text of this project was made & drawn entirely by hand, from the women's illustrations themselves, to the title lettering and other visual elements, using water color as a main technique, in the JIF's purple color.
I'm looking forward to hear people's general feedback around it and to hear about many more of these important events in Luxembourg!
---