Ready for READY?! This is by far one of the most fun and collaborative projects we have had.
Ready is a cosy independent café. Connie and Yuki, the owners are two chicks who have travelled and been inspired by industrial, retro-modern looks. This was a bonus because, we too are inspired by these things very much. We shared our inspirations in a very positive way, collaborating, communicating and brainstorming together beforehand, which really fuelled our process when creating the identity of this concept.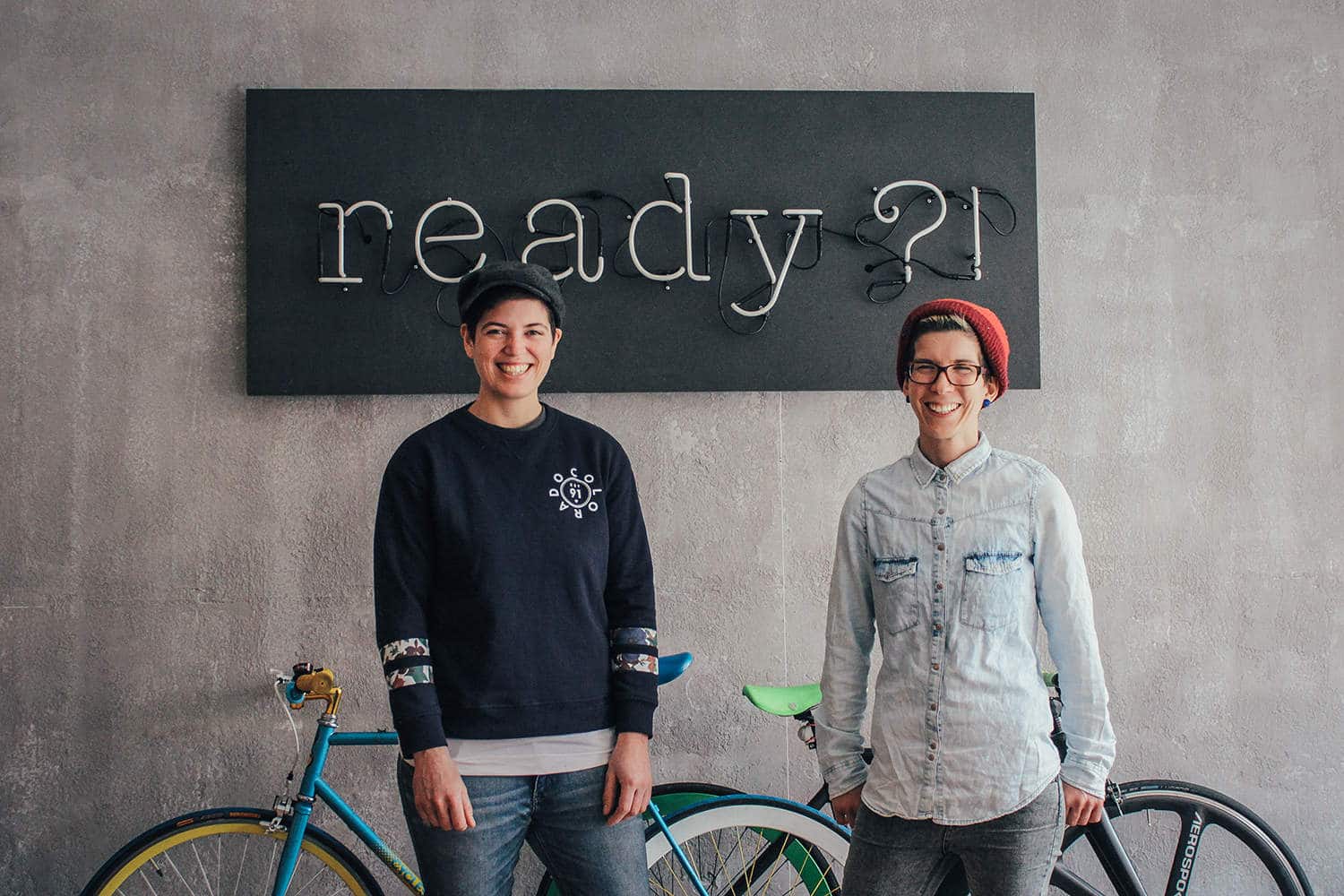 A fun thing about Connie & Yuki is that aside from their love for good coffee, they also love bikes & cycling culture.
Every morning when they go to their coffeeshop, they hang theirs on the wall, giving the place a distinctive look. Nowadays, everybody wants to take a photo in front of that wall because it looks so cool!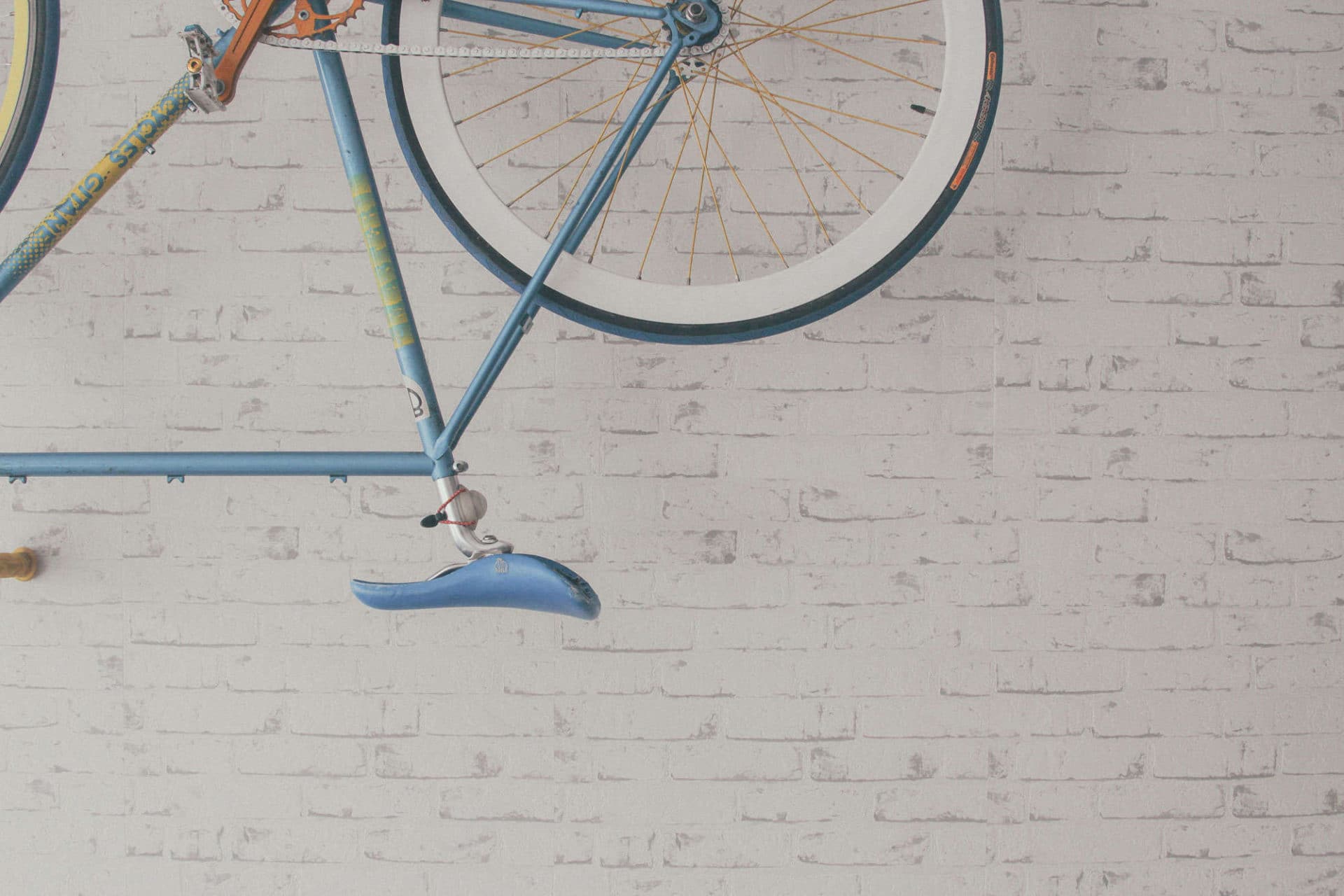 When we worked together with them, we made it a point to include a cute little bike as the centerpiece of their brand identity. Then the rest around it was developed according to the hip essence of the place and the casual vibes that had to be captured visually. Fonts have a timeless, yet old-industrial feel about them. Backgrounds are usually black (as the blackboards they like to use) or white. Photographs capture the food and the ambiance in an authentic way. And the main pop of color that is added is yellow, because it represents their energy & good vibes.
It was great to work with people that know their element so well, as not only the graphic design fit into the concept, but also the interior design that was later added, the products and everything else that contributed into crafting the «Ready» feel. What a blast!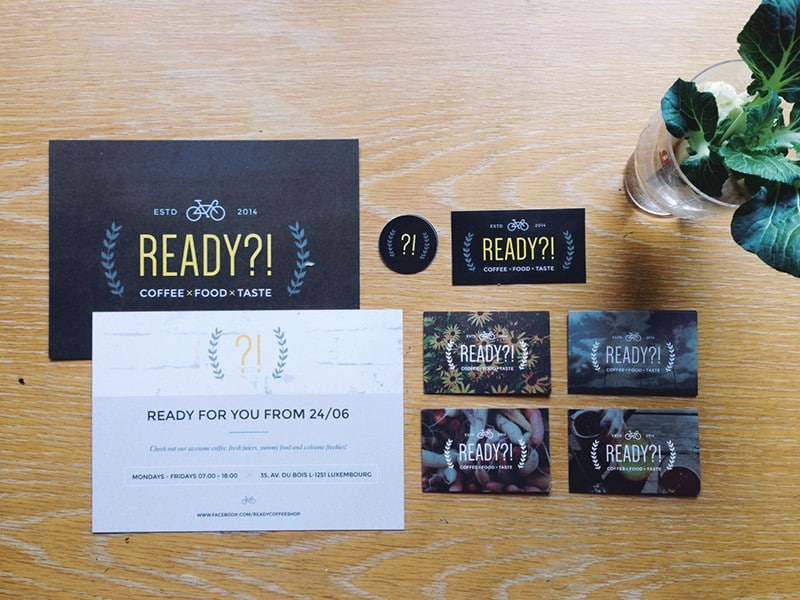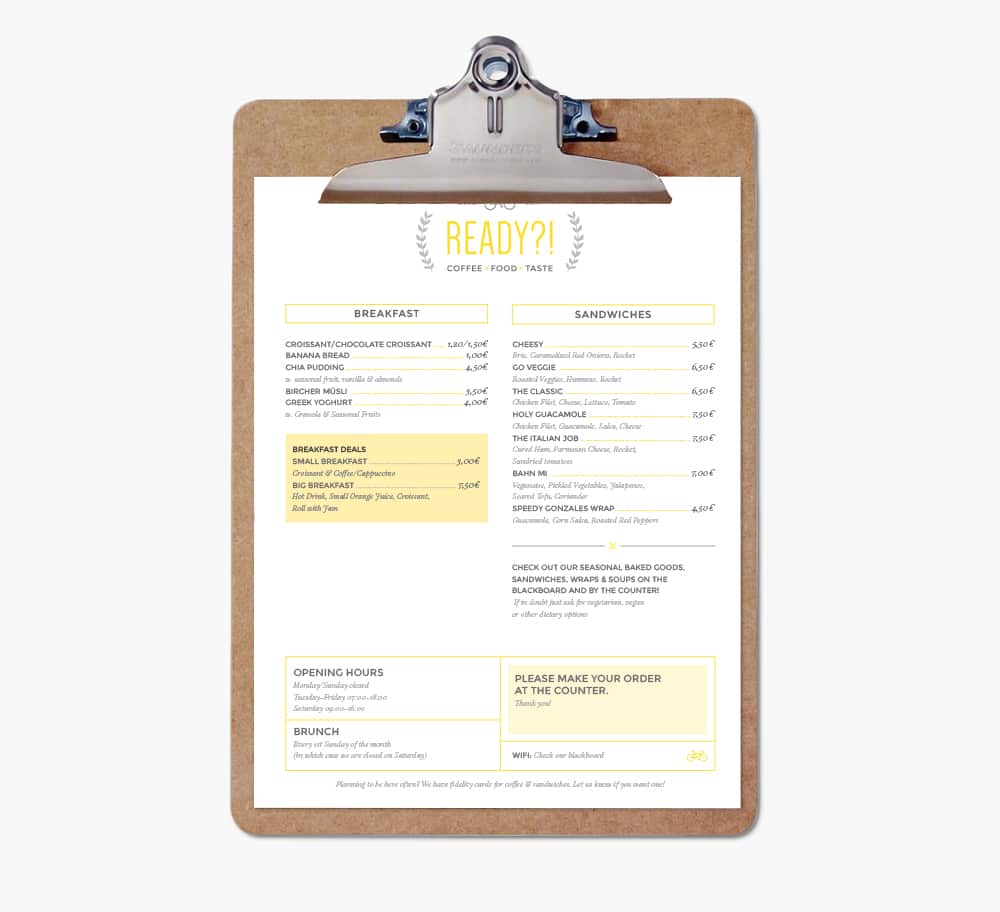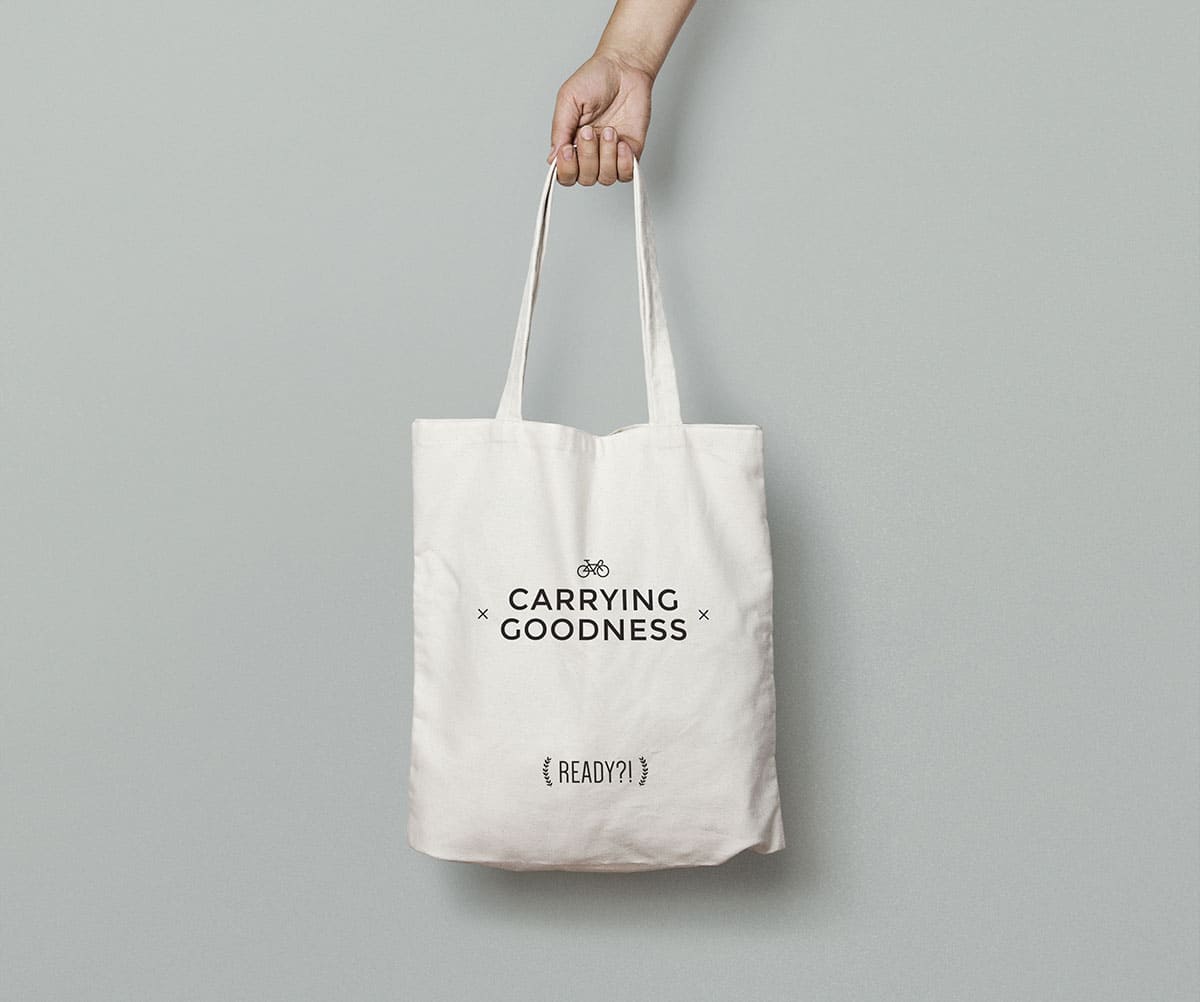 As Ready Coffeeshop's design team, we have worked on a variety of smaller & larger projects for them throughout the years, from conceptualizing their first business cards (which would change every trimester with a new seasonal photo and became collectibles), to designing their printed menu and larger hanging menu board, their fun fidelity cards, their take-away packaging, and of course, their website which you can see here.
Through this project, Connie and Yuki went from being our clients to being our best friends. Ready is now our second home, as we often hang out there for coffee, lunch, work sessions or meetings. We have also written an interview about them on Orla Collective a few years ago.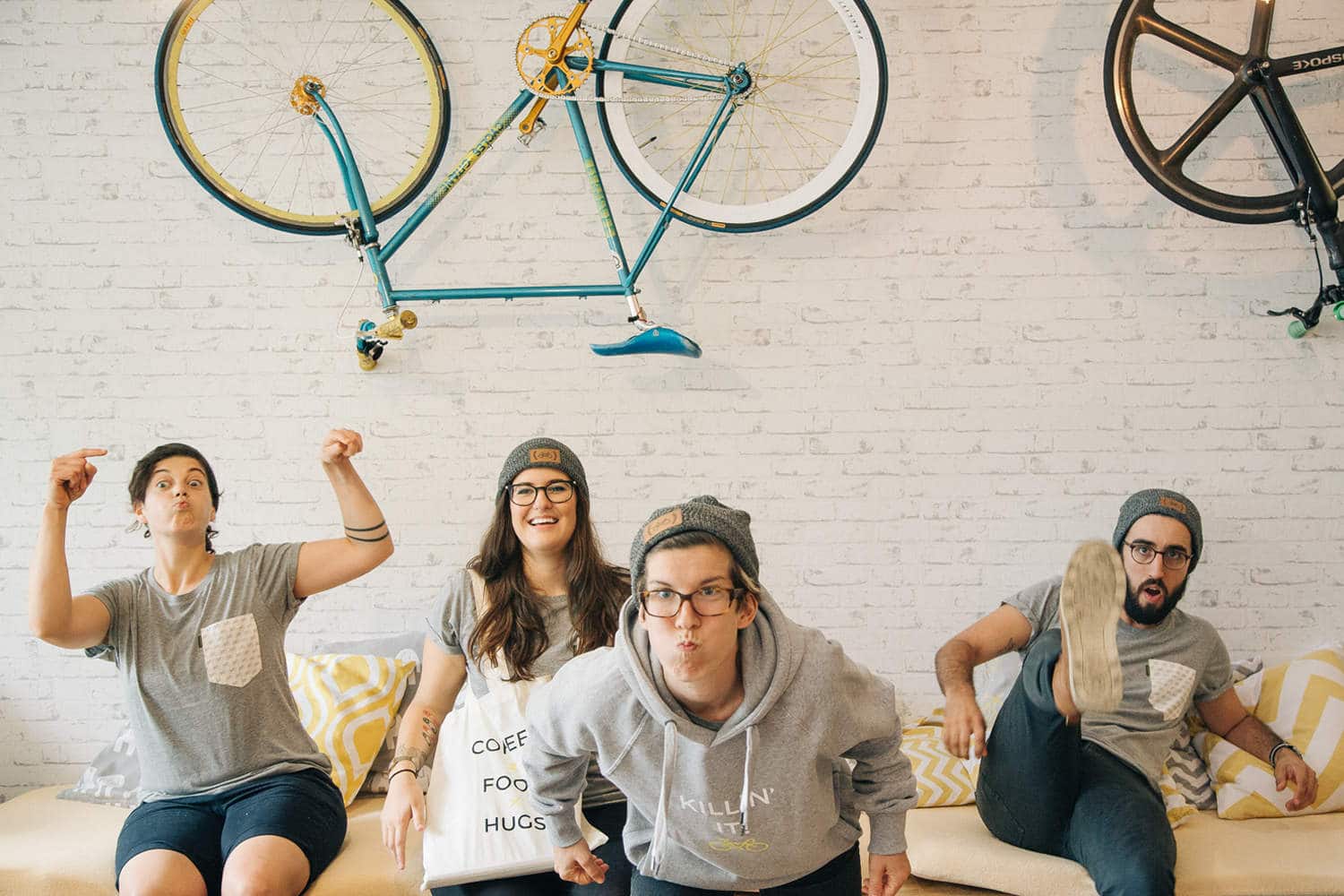 In this post right here you can also have a look at READYWEAR, the capsule clothing wear brand we designed for them!
We had never worked on something like this before but it was incredibly fun to produce a series of clothing from scratch, including t-shirts with a hand-sewn pocket that had bicycle pattern screen printed on it – creativity has no limits and we're happy that Yuki & Connie acknowledged that. In that same post you can also find the promo video we produced for the occasion.
Latest thing being made in the Ready collection of merch: kickass enamel mugs. After a couple of years of running Ready, Yuki & Connie have learned a lot and have grown their confidence. These mugs capture the core of it with one of their favourite quotes: "Do Epic Shit". We designed & produced those in collaboration with an enamel specialized company in Europe, and we just love them!!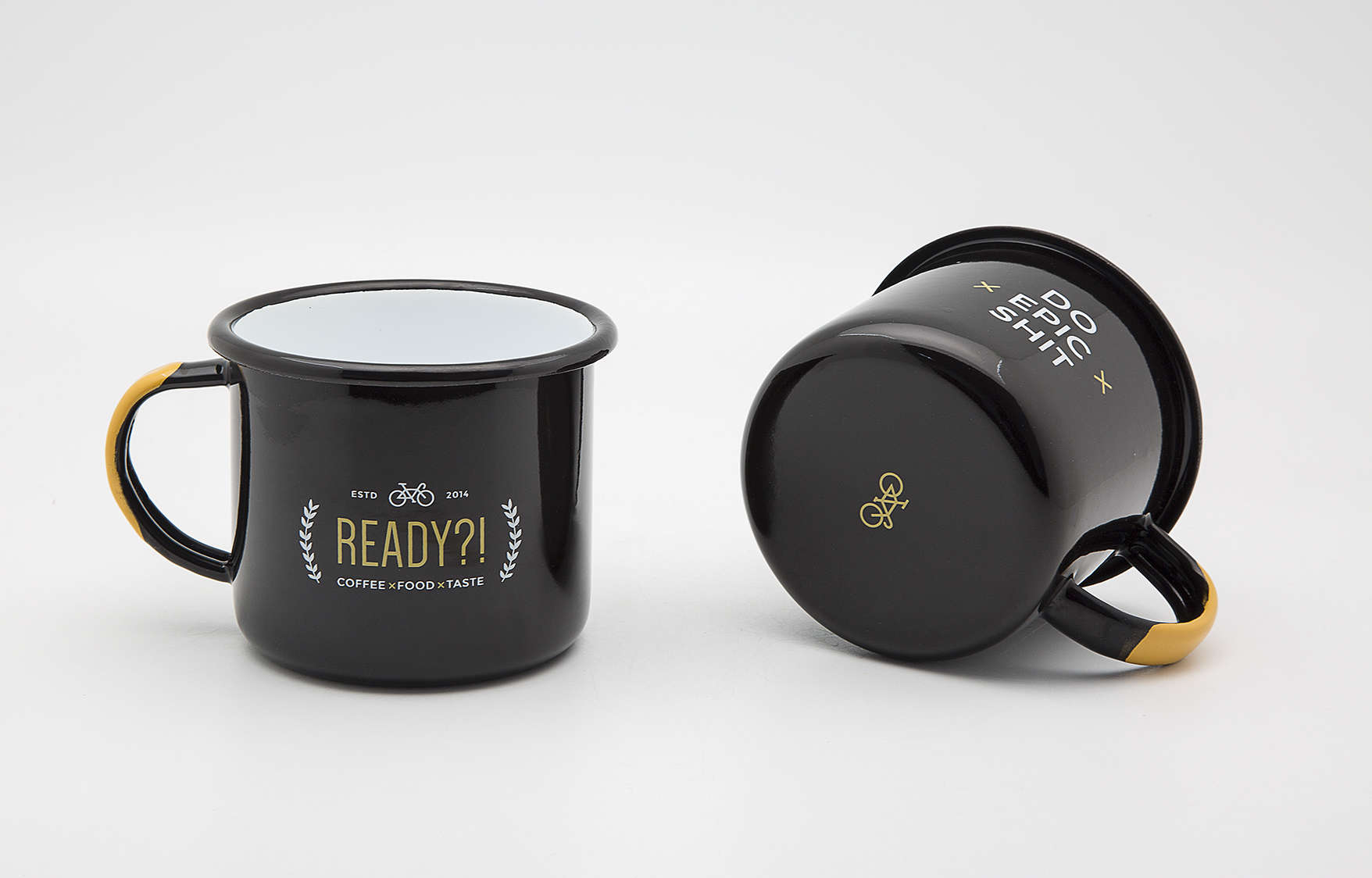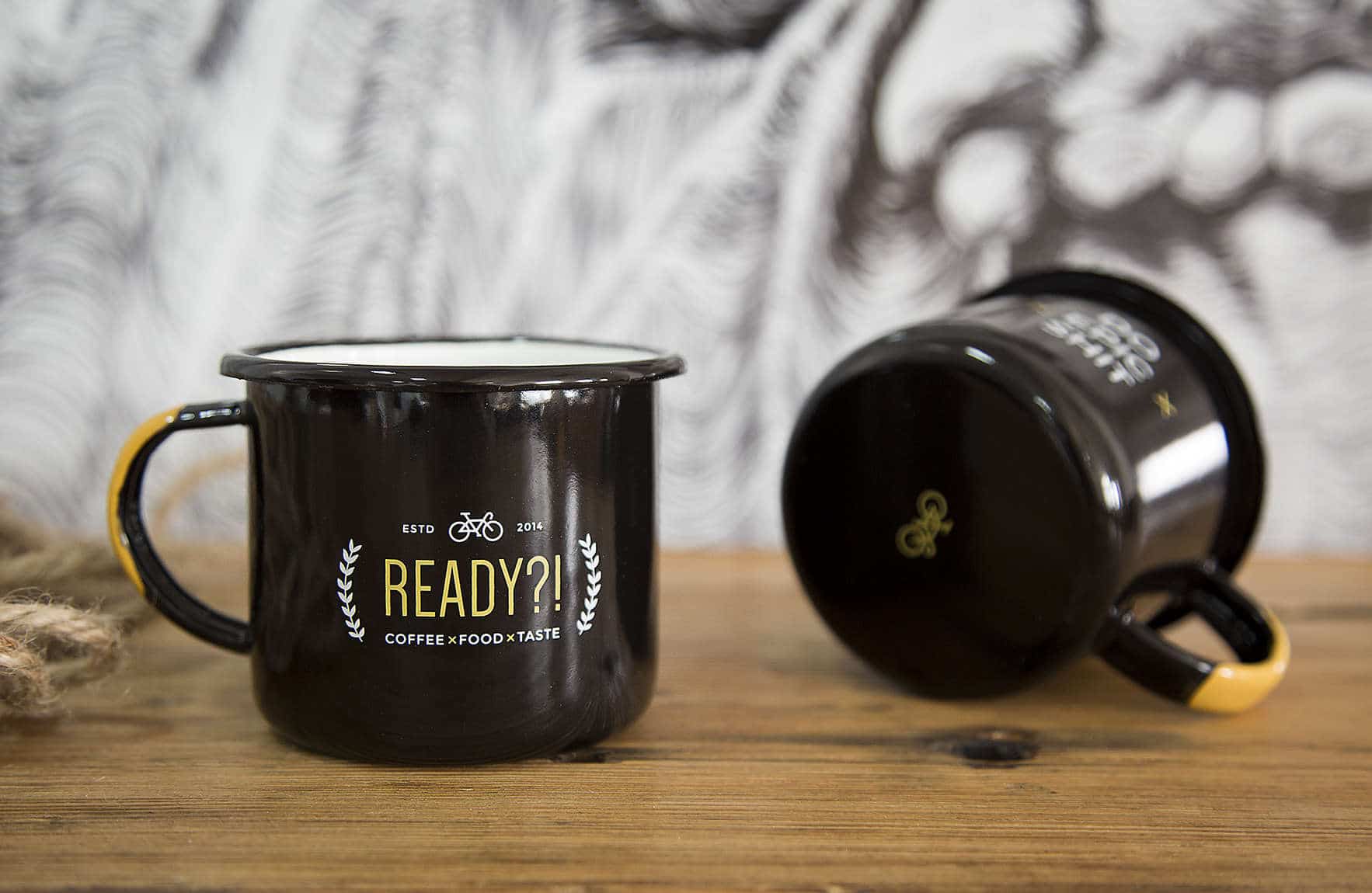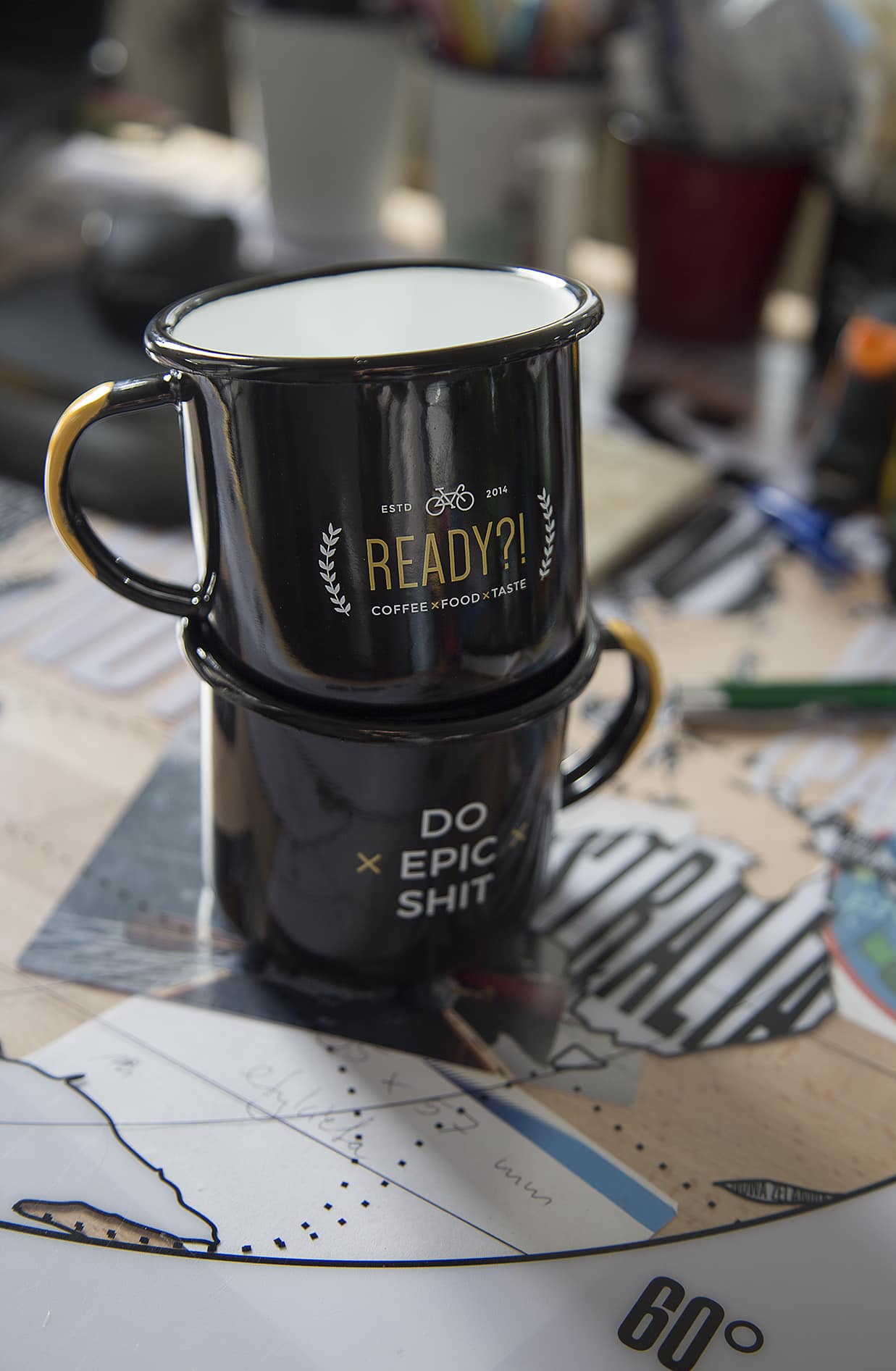 I'm sure we will keep adding more and more of Ready's projects into this post as it is always evolving and there are always new exciting things that we are working on! So stay tuned 🙂
---