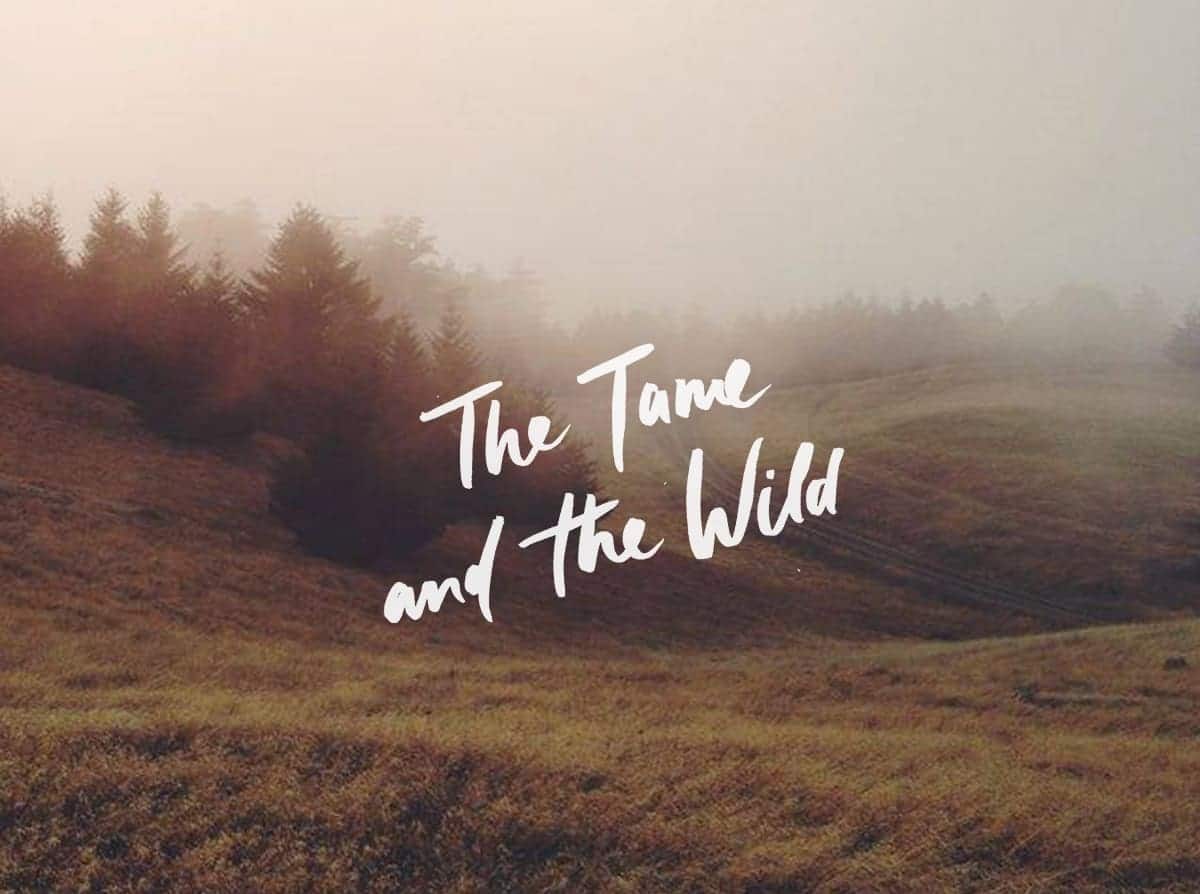 I guess I've already mentioned several times (like in this post) that David and I really enjoy working with musicians. In fact, the thought of specializing in that field design-wise is really something that's been on our mind – it's just so damn cool to work on these projects and help these creative people get a branding & image that really fits to their concept and that they can use to express their personalities!
This here is a little project we did together with the band The Tame & The Wild. Their music is beautifully indie & folky, which we like a lot. But it's not just their music that's like that: it's their whole lifestyle. Philippe & his wife Seja live in a house in the countryside and actually find their inspiration in the nature that surrounds it. How dreamy is that?
The couple hired us for a small mission which was to design their upcoming EP cover (or rather, re-design it). But of course, as we like to feel involved in every project we do, we also looked at the bigger picture. What does Tame & The Wild feel like, visually? What kind of images do they post on social networks? Do they speak enough of their unique personality?
Unfortunately that folksy dreaminess I mentioned before was not exactly present in their existing visual material, so we decided to help them out with that as well, by showing them the right direction and by designing a few extra things in small steps!
The first thing we actually looked at was their overall branding, including their logo. It wasn't bad to begin with, but we felt it could use a little bit more boldness, more dynamic, to be more readable in small size and to feel more present. We hand-lettered a completely new one from scratch (using washed down black ink for a bit of texture) and worked on perfecting this version.


To complete that bolder look as a whole, we also later came up with a color palette of muted colors as well as calm imagery which you'll see later. Little by little, everything started coming together to represent the band's ethos a whole lot better!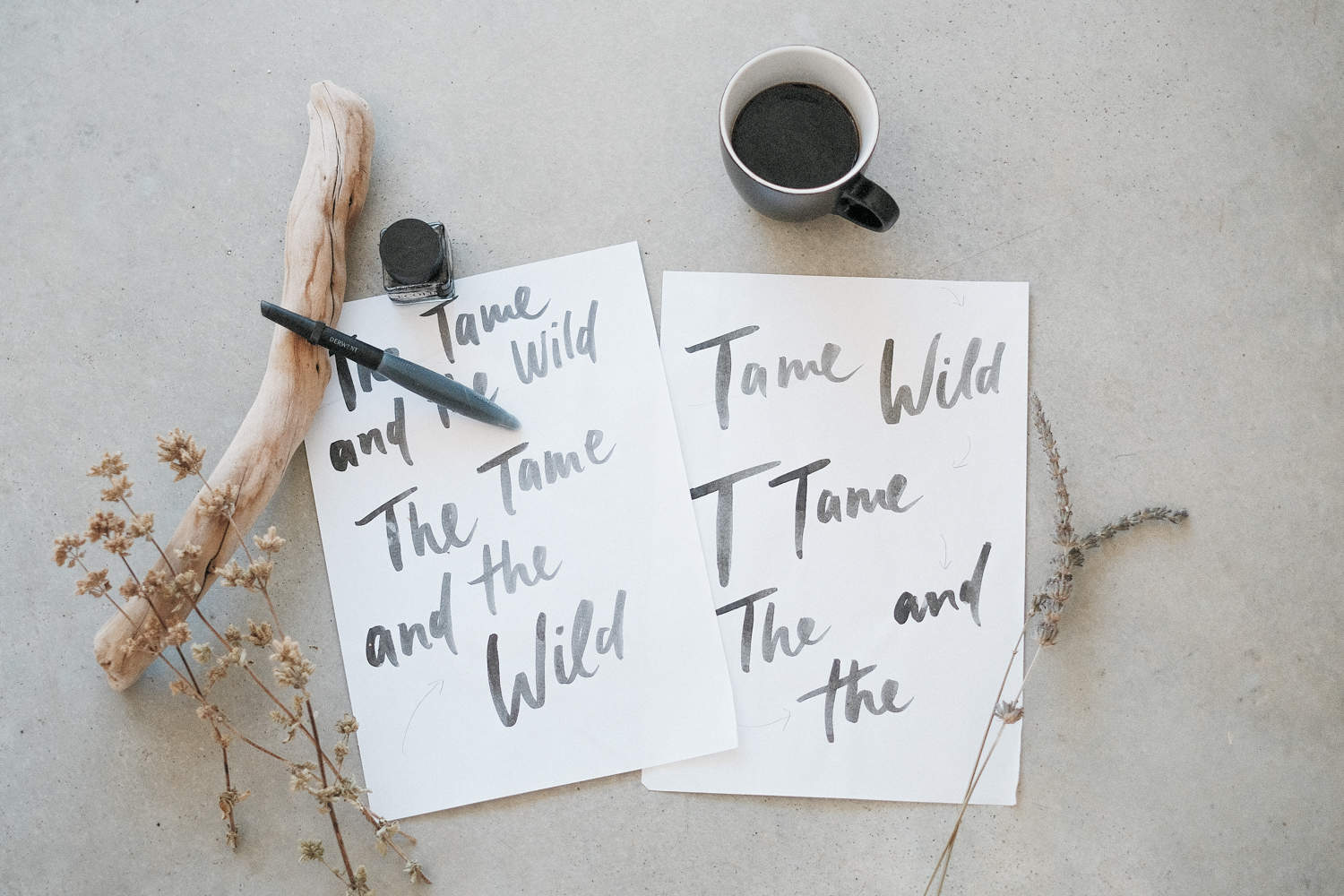 Cover Design: Before & After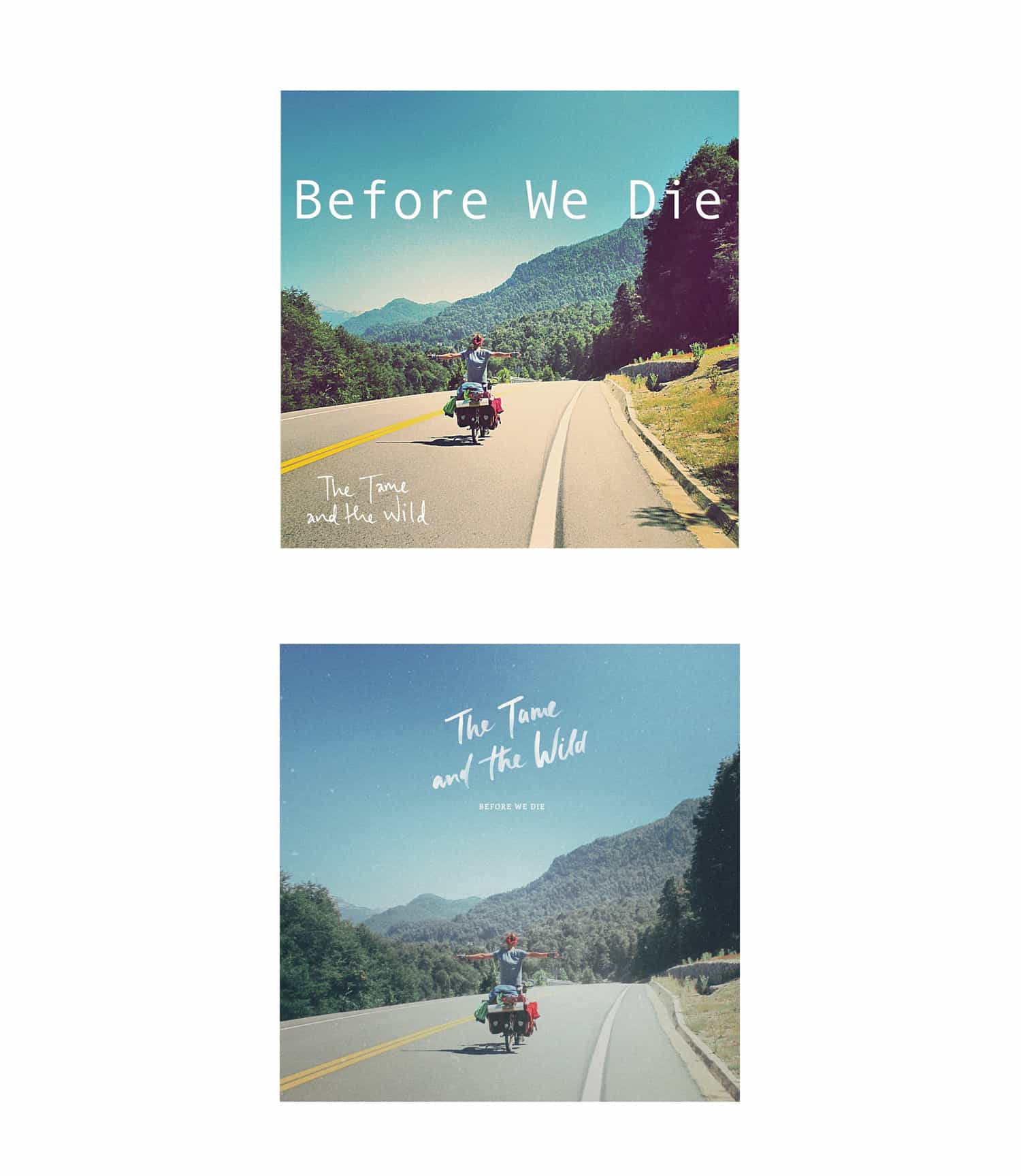 The new logo also fitted well into the new cover design, which was simple but really fun to do because we really tried to pay attention to the details.
Philippe & Seja had a "temporary" DIY cover design for their upcoming EP.  There were some issues with it in terms of looks and proportion, but with the branding revision that we had done, we managed to re-design it and give it a more balanced, more attractive look that fitted with the whole vibe we were trying to get to. We also kept the original photograph that was used as a background, just edited it with some tasteful color correction & grainyness for a vintage aspect.
This photo is actually from one of their friends, Yannis – an incredible guy who has done epic cycling expeditions around the world. His journey really represents freedom, which was in line with the title of the EP, called Before We Die 🙂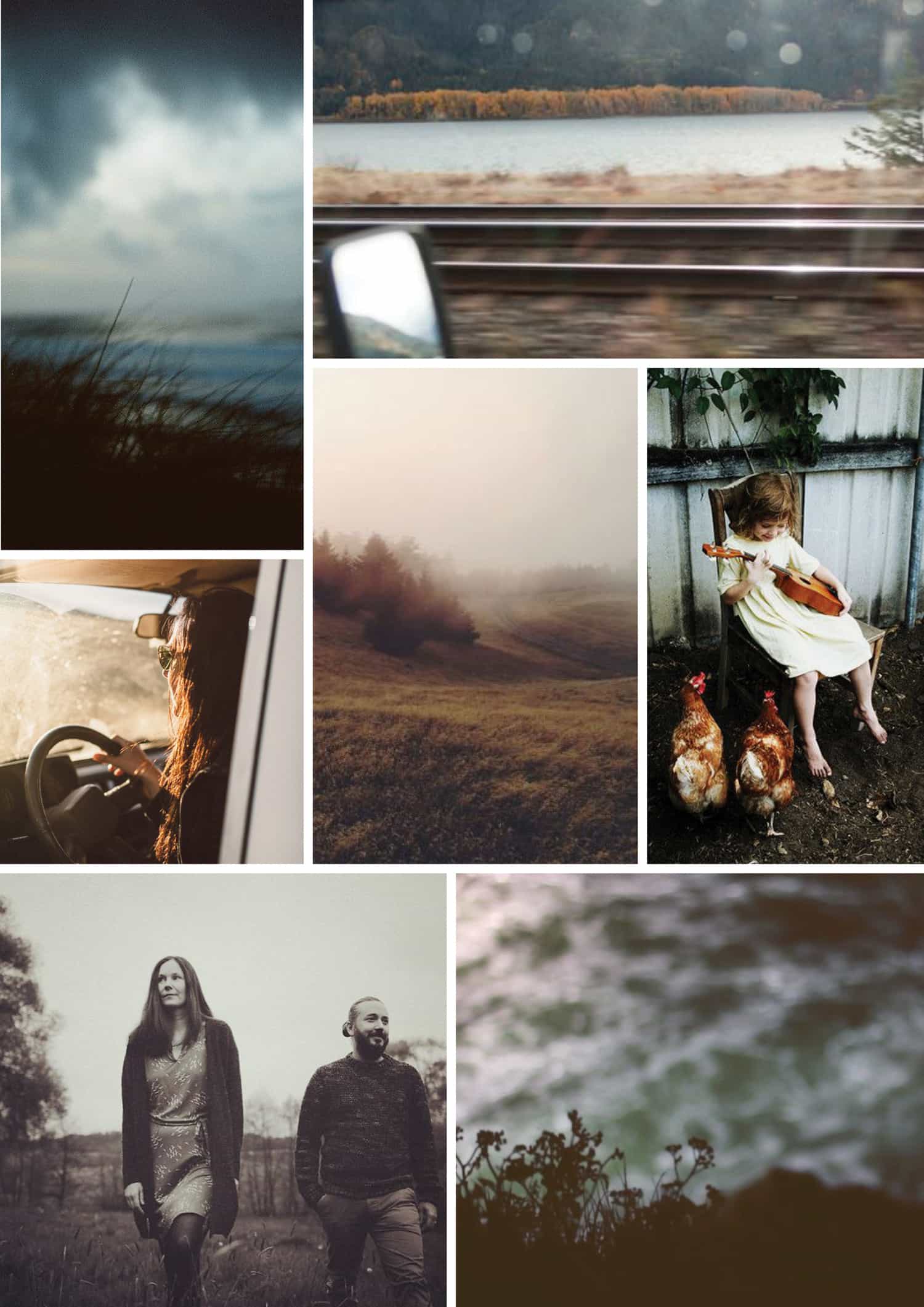 We also tried to help the band with a little bit of art direction for wherever they would share personal content, such as on their instagram feed. Instagram is really great for such bands to connect with their audience on a visual level. Through it, they can not "only" share the usual things such as shots from behind the scenes or gig announcements, but also intriguing imagery around things that inspire them and that form their world. So we made a quick photographic moodboard for Tame & The Wild to understand what their imagery should represent, how it should feel like and where to look out for it. The aim behind this was also to encourage them to share more of their own environment (little glimpses of their creative space & their house in the countryside), so that these images can tell a story.
This is a project that we are doing a step at a time, so it's a "work in progress", but we're so grateful that Philippe & Seja trusted our creativity & allowed us to be a part of it. I'm sure we'll do more and we'll have more to share in the future, so stay tuned! And… make sure you have a listen to their music if you enjoy those indie folk sounds.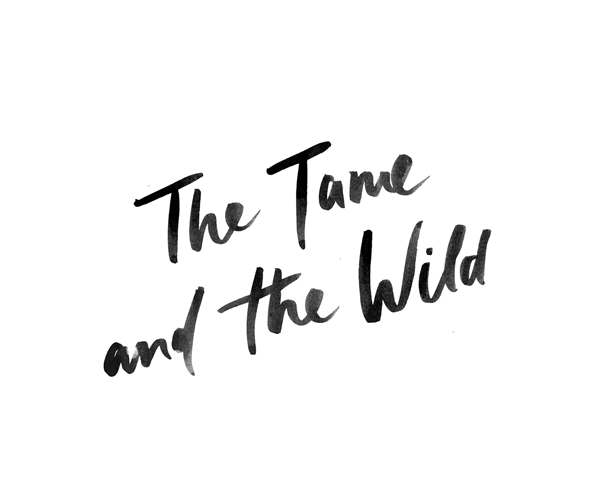 ---