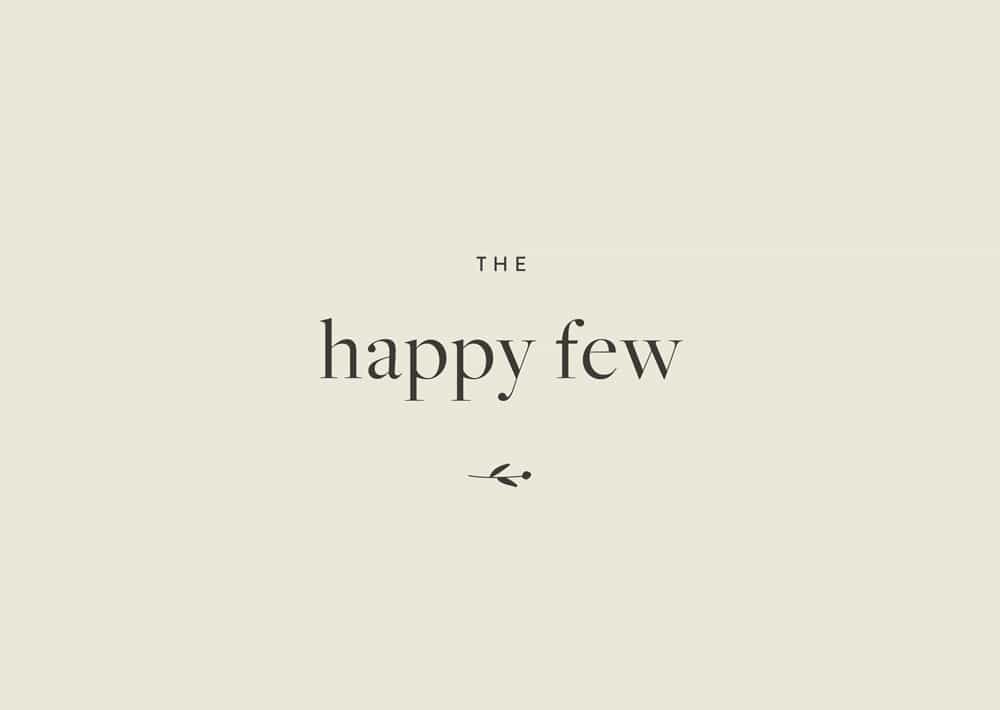 The Happy Few! Cool name, right? This is a project which we've been working on lately, and that we're excited to share with you today!
Sarah from The Happy Few contacted us a few months ago and told us everything about this project which was close to her heart. After Sarah had her first baby, she realized it was hard to find daycare that suited her expectations, so she decided to start this project with an aim to fill that gap and be different. To create an ambiance that would reflect purity and respect to nature. To come up with an concept of good taste, that speaks positively to parents who are a little more mindful and more attentive of such details. Most of all, to build a small structure where every child would receive as much attention and care as possible – thus, the use of "happy" in the name The Happy Few 🙂
Now even though we are childless by choice, the whole way Sarah described the concept she was looking for totally resonated with us and we totally connected through that – the principles and ethos of this project would be centered around purity, simplicity and attention to details. In simplicity, we can dig into a visual route that has meaning, without having to add frills or anything that has no reason to be there. It is thoughtful essentialism at its best!
Another thing that we totally loved about Sarah getting in touch is that she was happily different, creatively open and daring. She had already thought of ideas of how to expand the Happy Few concept into other activities, such as developing a little clothing line that would reflect those simple yet thoughtful principles. Just how cool is that? The project is now in progress, but I am excited to show you the things we have already developed as part of "The Happy Few" brand!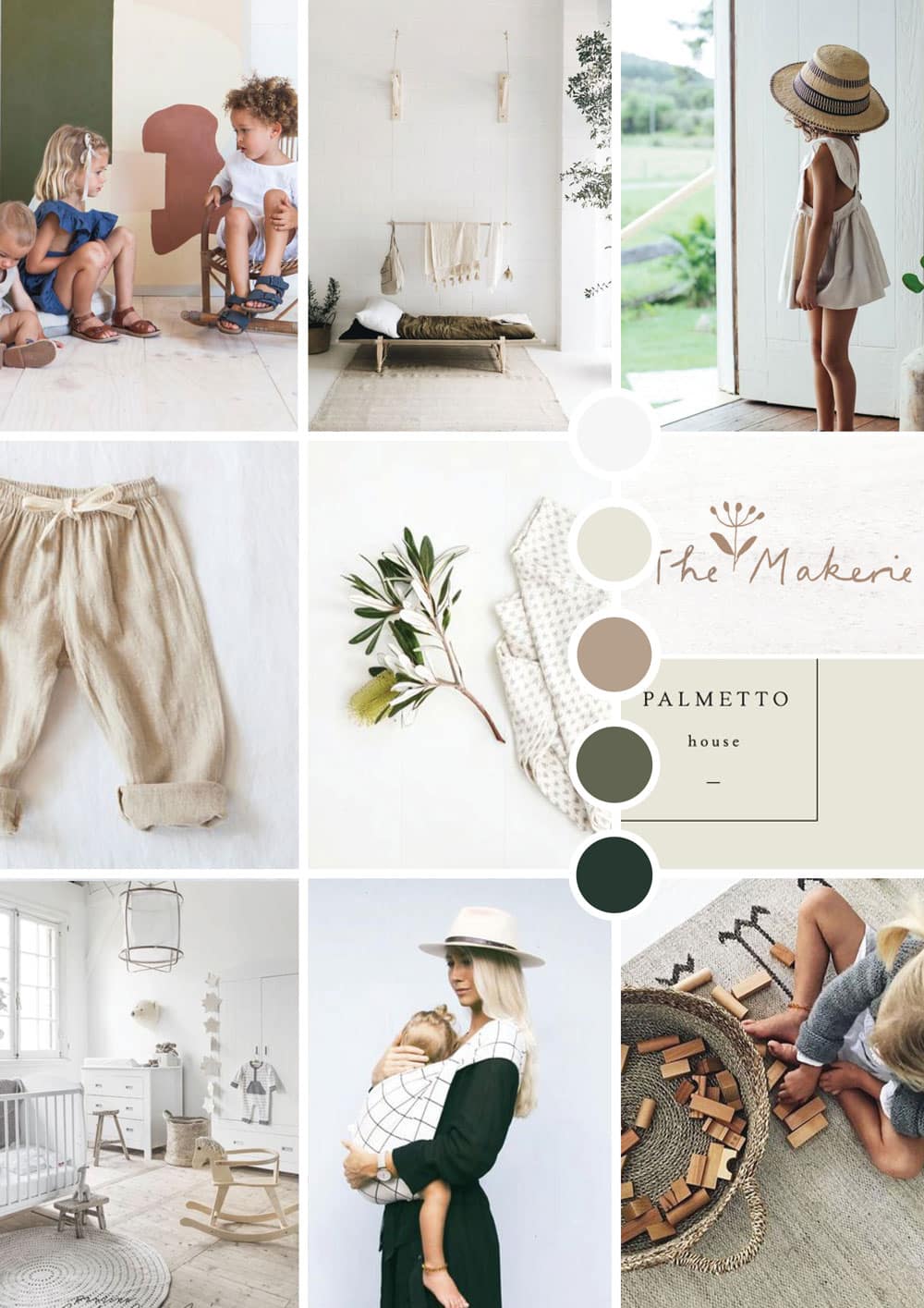 The Moodboard
The keywords we extracted from our branding questionnaire were: Organic, Natural, Sustainable, Timeless, Pure, Elegant, Innovative, Human, Emotional.
Sarah also provided us with lots of clues that showed how she was inspired by fashion & style brands that were rooted in simplicity. One of her favourite mottos: "La simplicité est la sophistication extrême" actually means "Simplicity is the most extreme form of sophistication".  We'd have to look for a direction that would provide a brand that is pure, sustainable and would not get old-fashioned within two years.
The main challenge? Combining that sort of simple elegance with the innocent, heart-warming side of childhood.
We did a lot of research and stumbled upon lots of brands for kids that inspired us. One of our favourites was Yoli & Otis, a brand from Australia – which we found on instagram while we were in Bali (they have a store there as well). Some of their visuals really inspired us to find that sort of elegance in "The Happy Few" spirit. Along with that, we also filled our mood board with bright natural interiors, organic textures, as well as a mixture of handmade and minimal graphics. All of this research really inspired what would later become the "style" of the brand: from fonts, to colors, to the entire visual direction!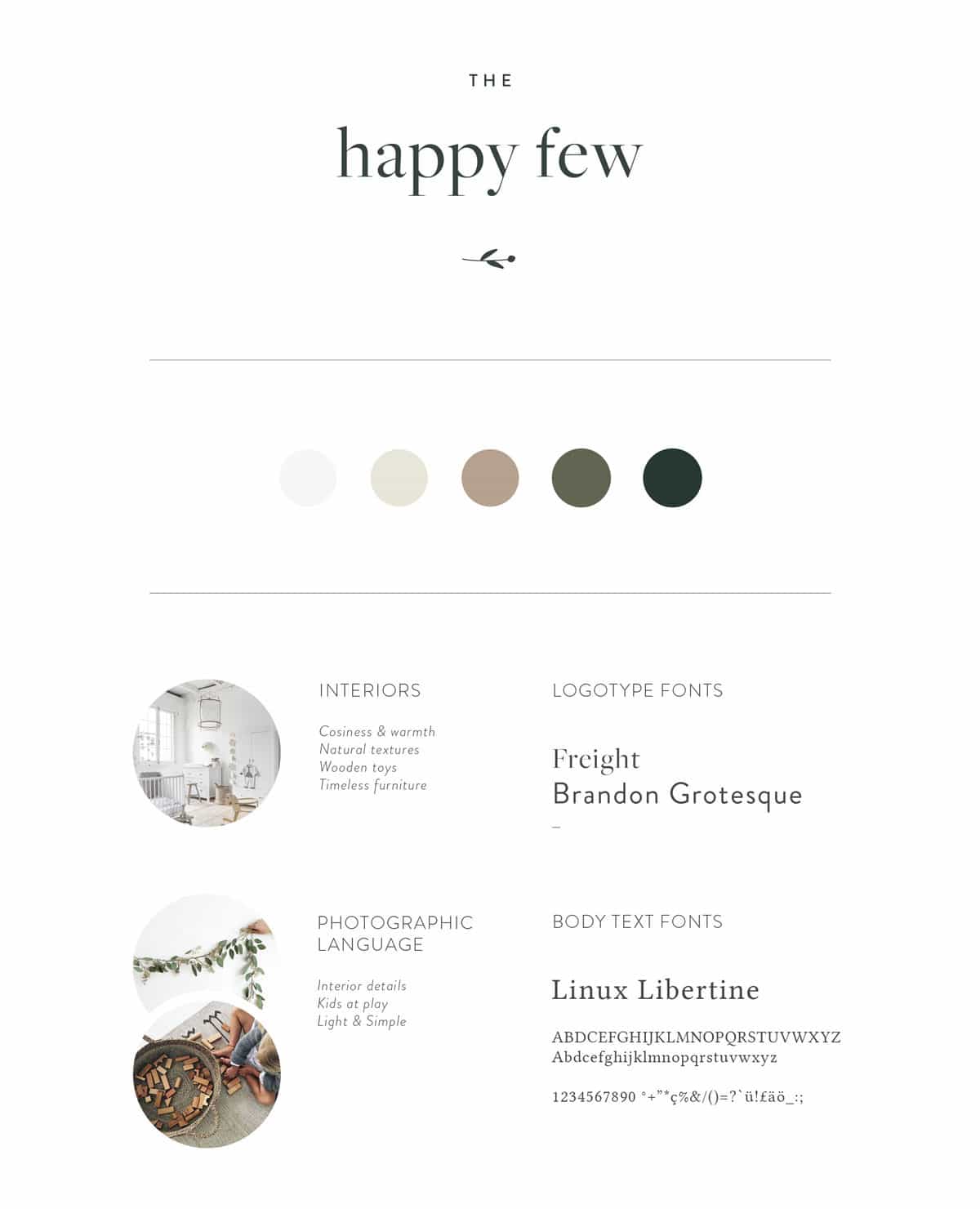 Designing the brand
This visual direction allowed us to develop a logo that is indeed, embracing that timeless simplicity. Yet, it has that little element of innocence! A carefully selected font combo gets adorned with a tiny hand-drawn sprig that has a little bud at the end, like a very young flower about to blossom. This super discreet element that comes and bring balance to the logo was exactly what represented that childhood element to nurture!
Along with that, we developped a color palette that is rooted in muted tones derived from nature. It's crazy how some colors can speak so much – personally, they remind me of the olive groves of my childhood.
As a bonus, we also provided a little guidance with the direction that should be taken in the interior design and in the photography of the brand. Although we would not personally take care of these parts of the projects, it's always nice to show a client how that brand we created can expand and be felt way beyond the graphics. Finding that type of consistency is exactly what makes a brand acknowledgeable.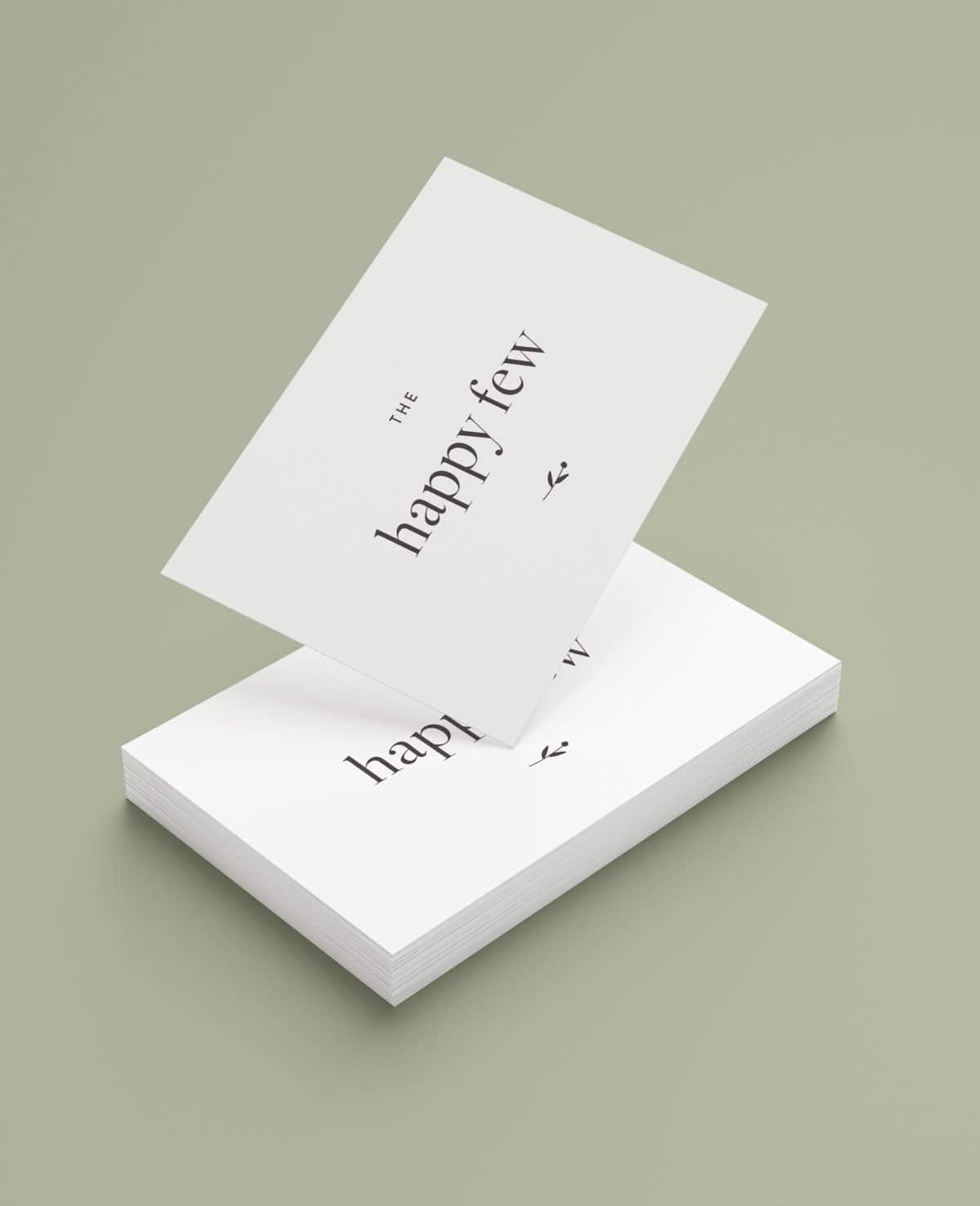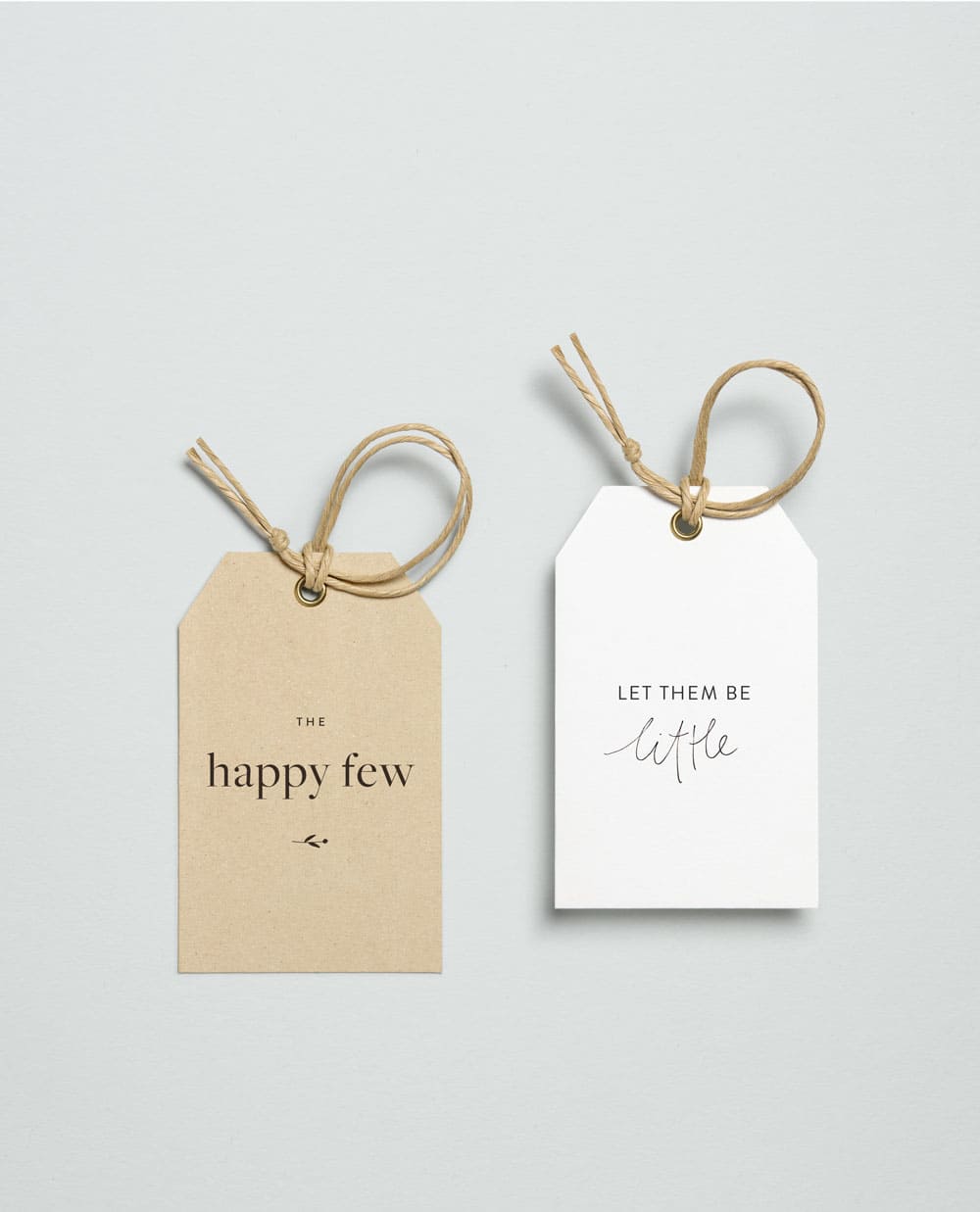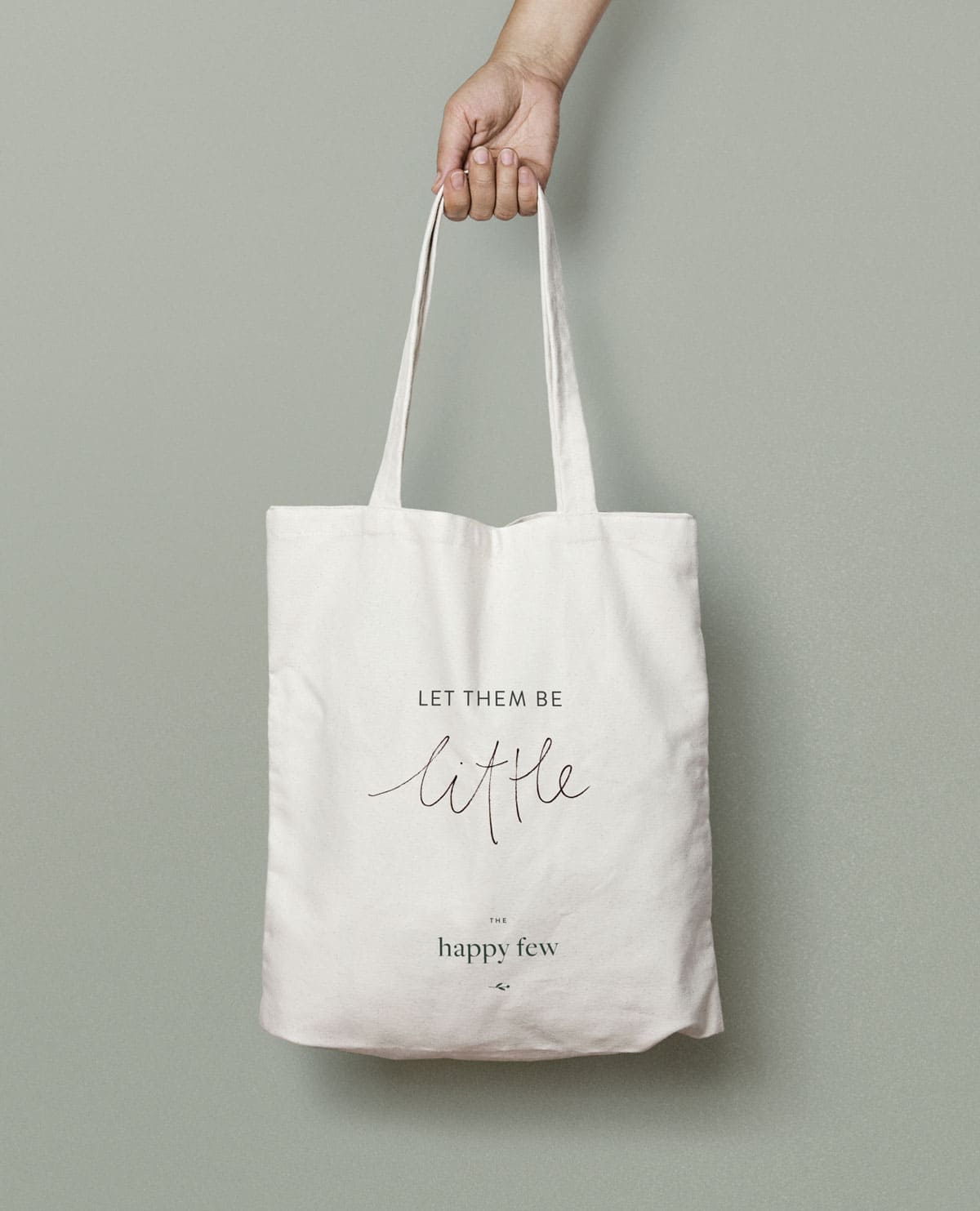 Stationary & Overall Look
The cool part about this project is that within this simplicity, there's always a way to have fun and be creative with anything that comes along the way. We experimented with some ideas of how accessories could look like, and have been working on some stationary, such as flyers. The look truly comes together with carefully selected photography and a good design composition that has loads of "breathing space".
We also hope to be working on some new stuff whenever that clothing line idea takes place. It would be so much fun to develop little clothing tags, tote bags and so on! Just so many things to experiment with. Simplicity is not restrictive, it's actually the opposite – there is no better base to let those creative ideas flourish in all true purpose.
We're extremely grateful to have worked with someone who enjoys simplicity as much as we do. Together, it was a breeze to just start with a fresh, fully de-cluttered base and find meaning and purpose in everything we did. This just wouldn't have been possible with a client who would value the opposite – it created so much trust between us and Sarah, and we wish her the best for her lovely project!
I really enjoyed working with Linda and David! To be frank, since I discovered their work two years ago, I have been hoping one day I would be working with them on some project. The opening of our day nursery was the perfect opportunity! I knew they would be able to understand our vision, our way of thinking and I wasn't disappointed at all!
Although they were staying in Australia by the time I contacted them (and then in Japan and then Thailand), they were really proactive and "on the ball", which is much appreciated when you are working on a short-time project! They were patient and understanding even when I was a pain in the neck 😉
Anyway, I would definitely recommend them for a tailor-made corporate identity capturing the essence of your business/brand with a touch of softness 🙂
---