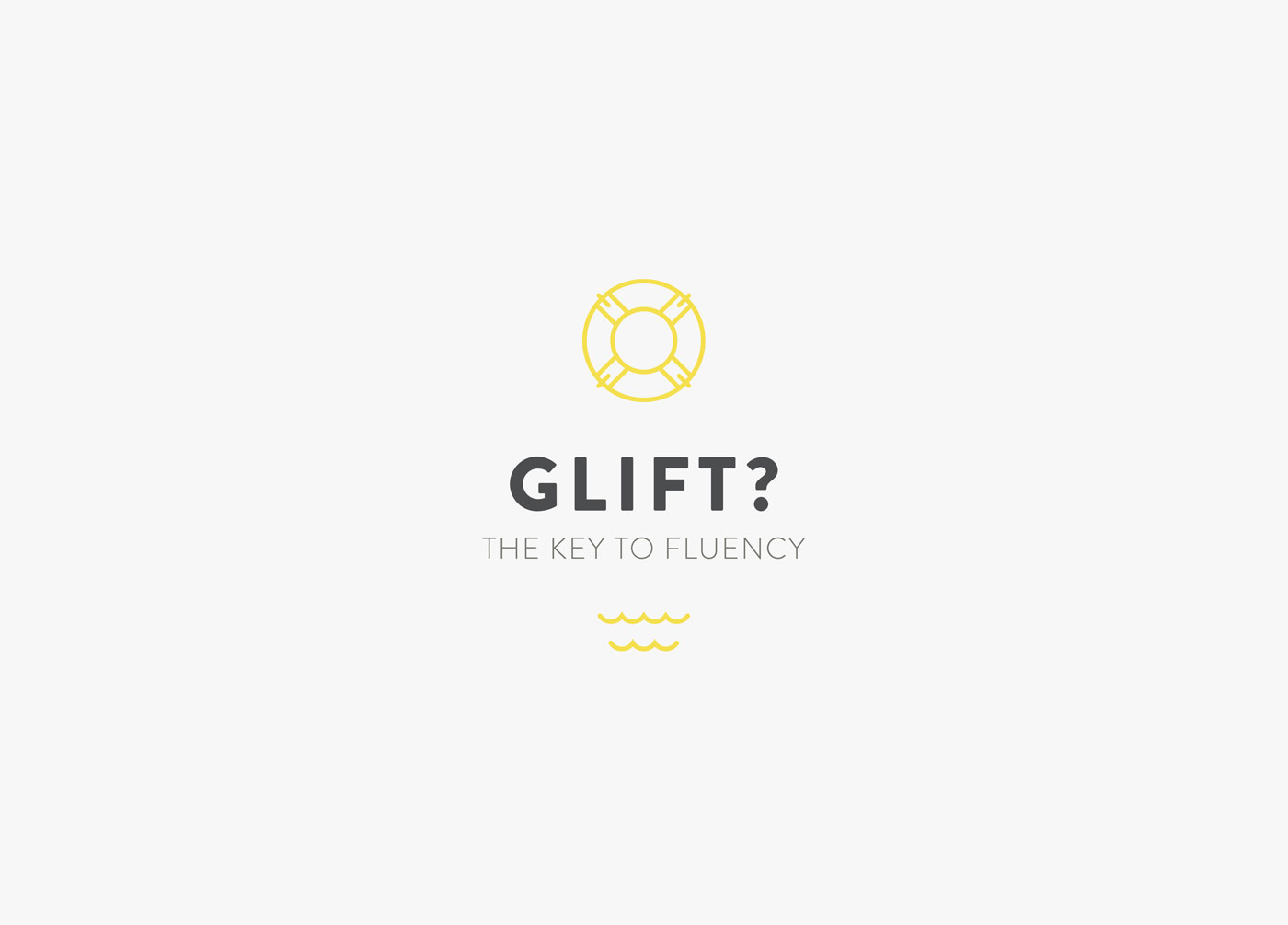 Who knew learning a language could be so fun?
And designing around the topic? … Well, that's pretty cool too. GLIFT is a project we've been working on for the past few months and we're super stoked to share it with you!
Our client Anne, is a language teacher – but she doesn't just teach any language – she teaches Luxembourgish. This will probably sound funny or intriguing to those of you who are following us from other continents around the world! But yes, our tiny little home country has its own language. Some people say it sounds like a mixture of dutch and german, even if it's not a dialect but a full-on language. Some people love how it sounds, some people not so much. But in any case, there are plenty of people who want to learn it and get better at it, so that they can do things from fun conversations, to feeling more "integrated" in the country! And that's exactly what Anne is passionate about.
Anne's teaching is very interactive, and hands-on. She teaches her students one-on-one, and wants to give them the confidence to reach any level of fluency they are aiming for. For goal is to show people that learning Luxembourgish is achievable for everyone. That it is not boring but interesting and fun!
Her previous branding & website did not exactly reflect that, so she got in touch with us to create a whole new design concept that would represent her personality and teaching style as much as possible, while speaking to her ideal clients (students) 🙂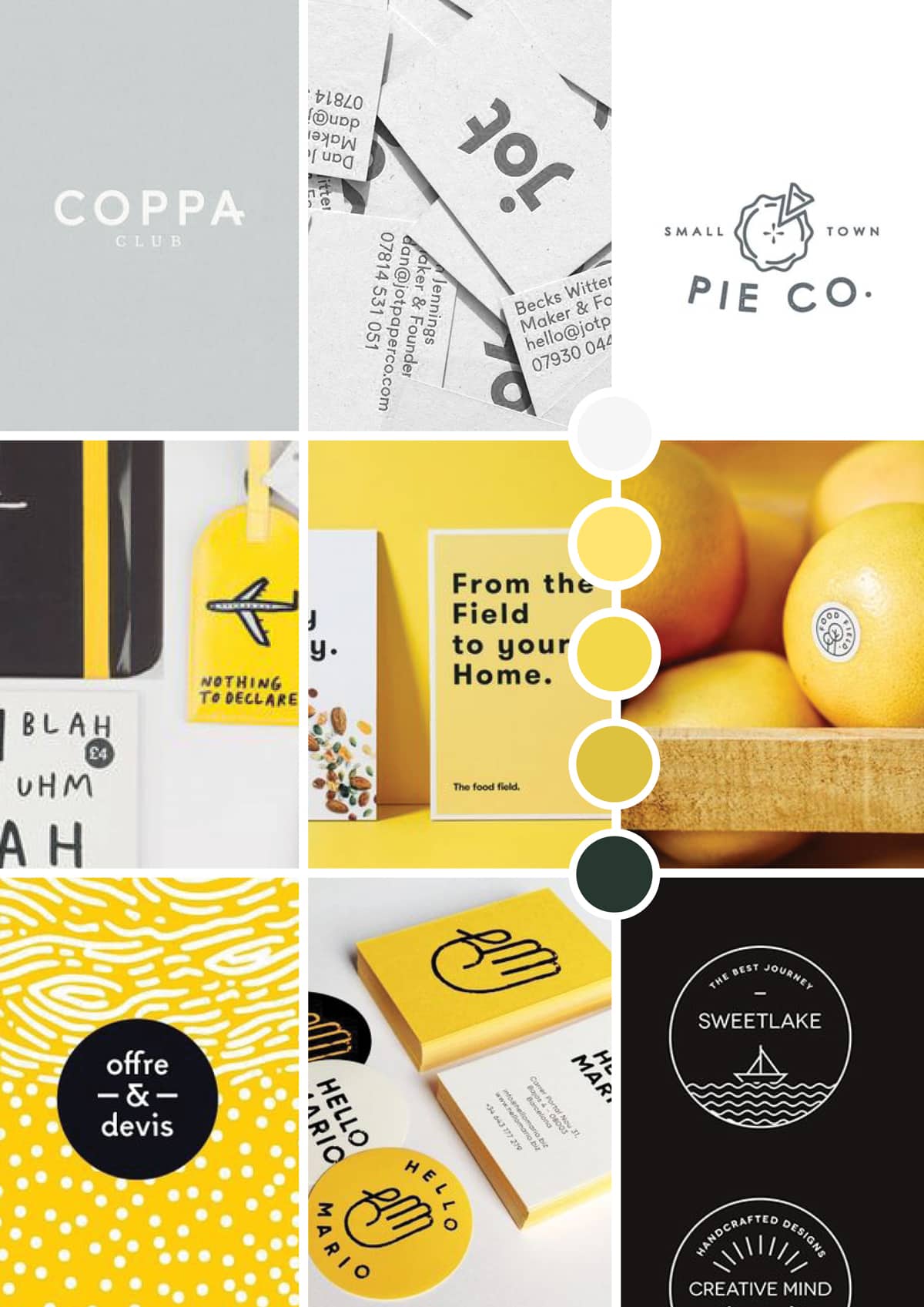 Choosing a Brand Color + The Moodboard
We started the project together by going through a questionnaire that reflected Anne's vision about GLIFT. Everything about her keywords in there (interactive, playful, motivating, alive) made us think of bright colors. We normally enjoy using neutral color palettes, but even Anne's personality itself had more of a vibrancy to it in our minds, as she exuded so much energy and light!
However, we also really wanted to escape was the stereotype of using red & blue which are the colors of the Luxembourgish flag. This is done way too often and it wouldn't have allowed Anne to stand out from other concurrences.
We started an in-depth color study as part of our research, found out Anne had a "spring" personality and ended up finding GLIFT's own color: a sunny yellow! That would be Anne's color, too – warm, inviting, that speaks to all ages.
The rest of the mood board to inspire our design process was focused around fonts that would be clean yet bold & grounding, as well as energizing contrasts and imagery!
Designing the brand
Anne's input on the logo design was that she wanted it to eventually include a buoy, so that it would represent her "helping" her students! We thought that was a great idea, so we developed it with the bright colors & style we had in mind after going through our study and mood board together. The logo is also composed of waves, to represent "fluency" and "ease".
It can be used in many ways, from vertical, to horizontal, to just as an icon (the little buoy being quite representative of the brand!).
The brand development and the logo design also brought us to select a timeless set of fonts that could be used super easily all over GLIFT's branding material.
Expanding it visually
Our design process also allowed us to play with imagery! As Anne's entire brand and business is about being interactive, there would have to be plenty of imagery and visuals that can "speak" to her students and future clients.
It was really cool to just experiment with some mockups, playing around with the brand's colors, photography and type. Here on the right, you can see some examples of these little drafted design experiments.
By the way! GLIFT is a polite way to say "excuse me" in Luxembourgish, so that brings fun opportunities for wordplay. When you say "Waat GLIFT?" it could mean "excuse me, what?" – which was cool to combine with random words to teach, like "Eng Zännbiischt" (a toothbrush), "Eng Kaffistass" (a coffee cup), or "Eng Rechemaschinn" (a calculator) pictured here. – I know, I know… Now you want to learn this strange language too, right? 😉
This experiment allowed us to create visual patterns for the brand, that could then be used for a variety of purposes such as blog visuals!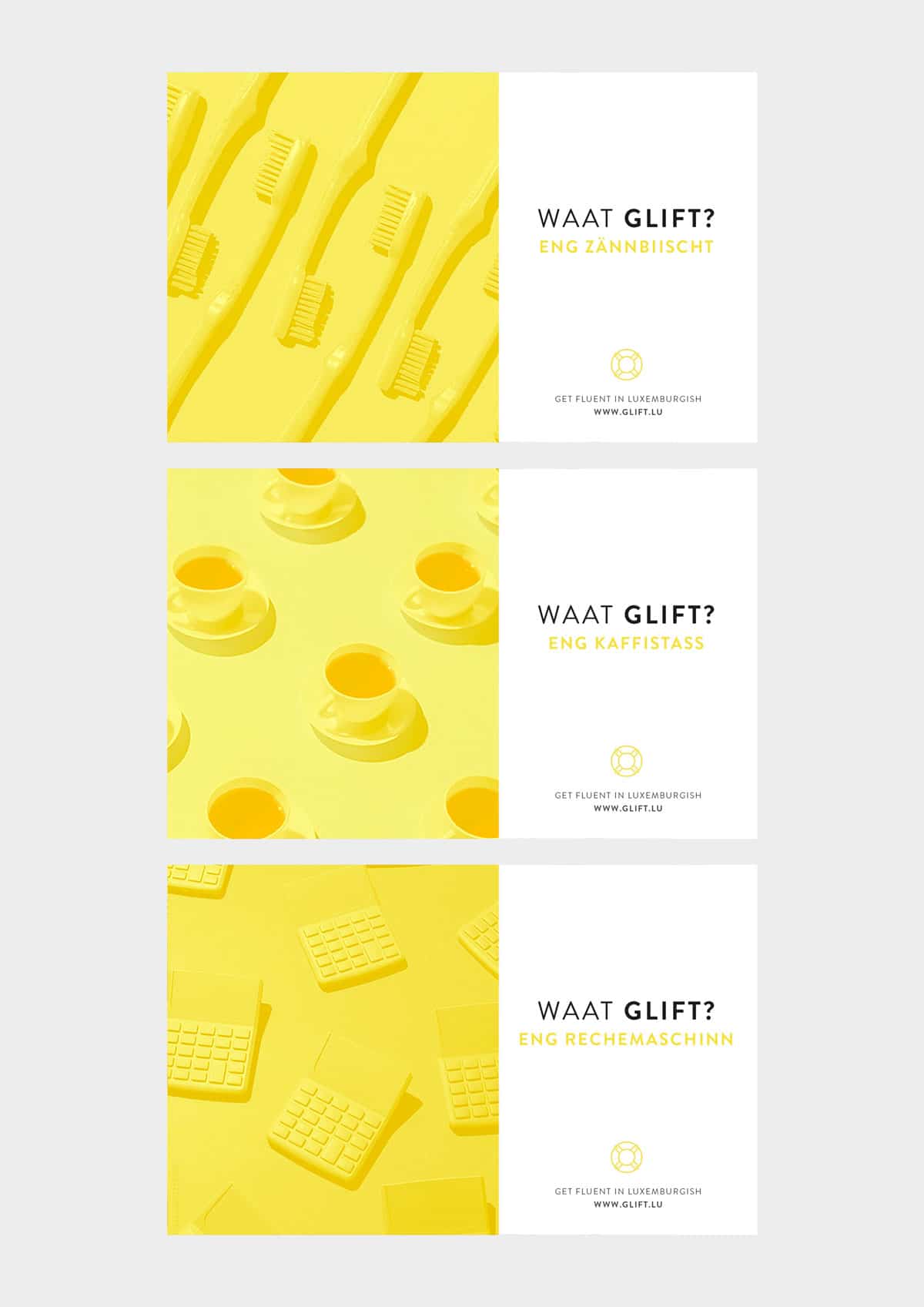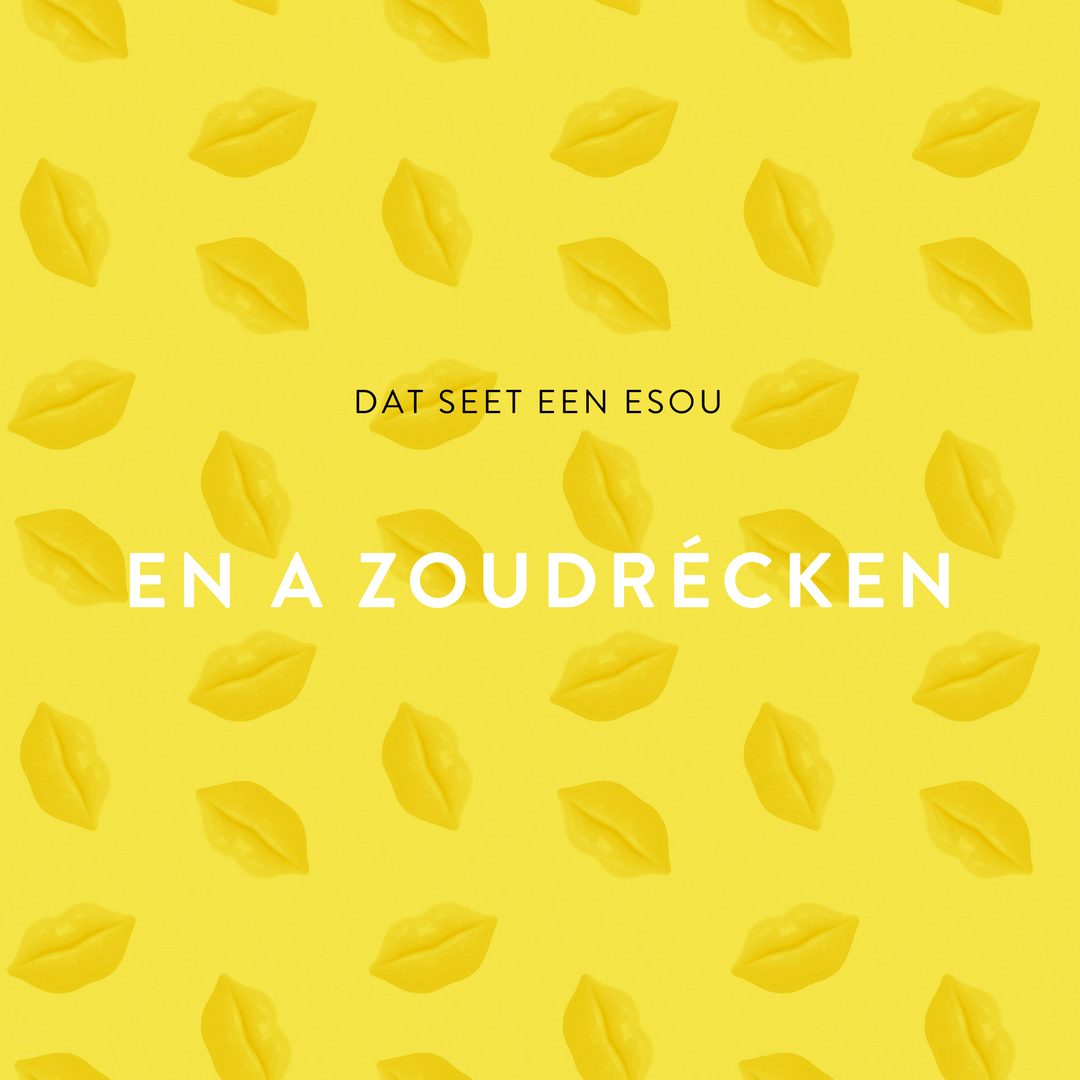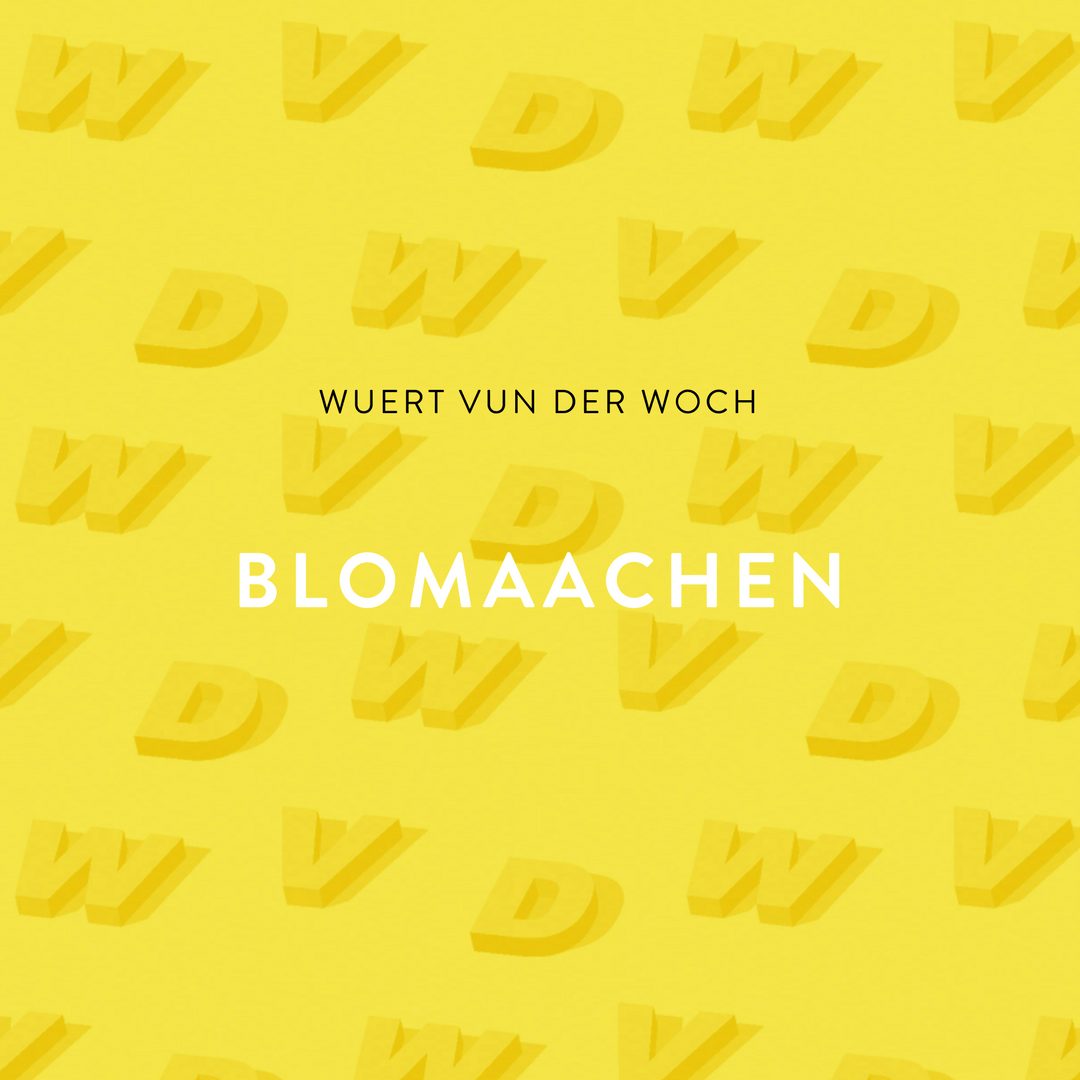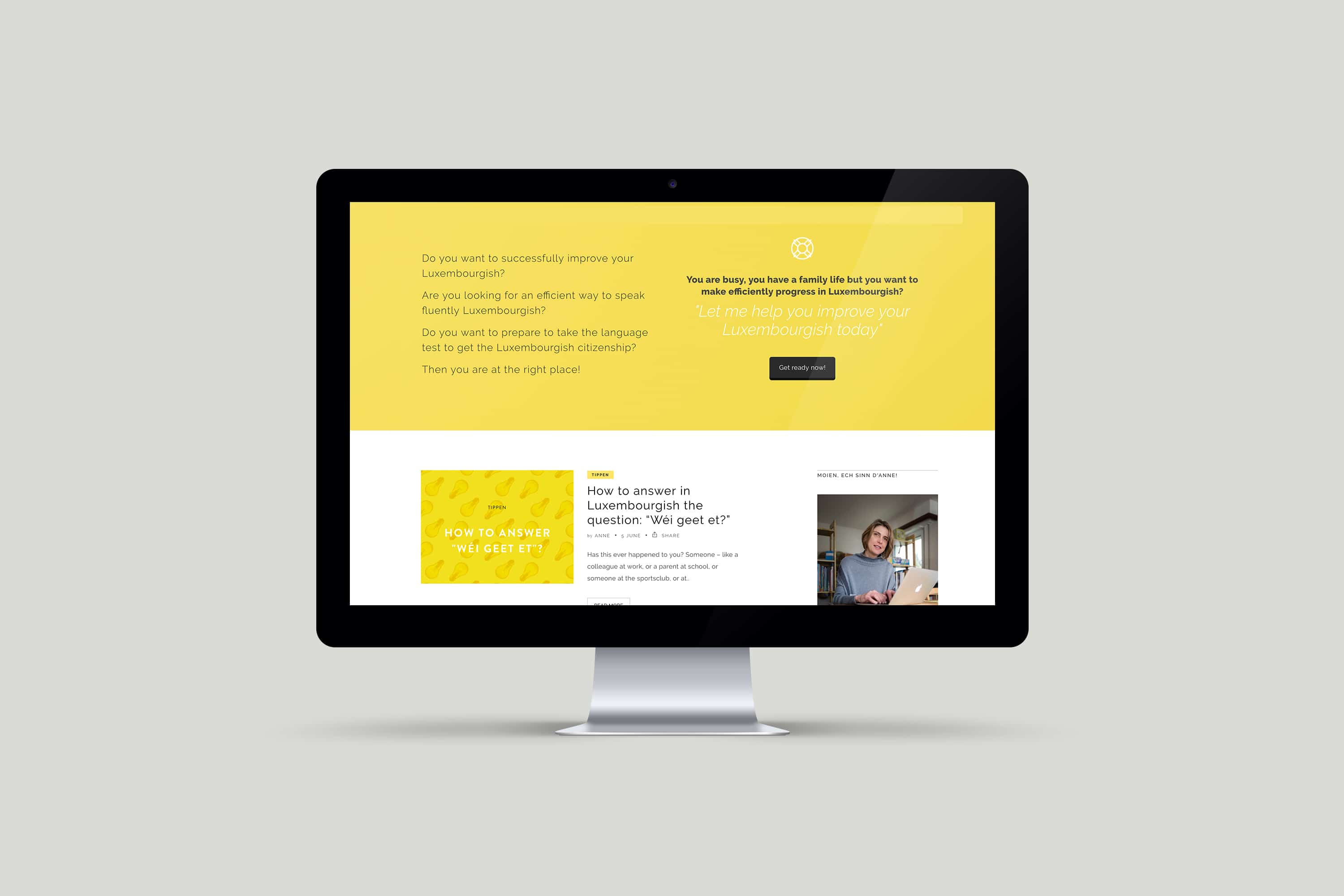 With the birth of the new GLIFT, Anne's idea was to become more present online. Therefore, it was really important for her to have a website that would not only represent the brand really well, but also allow her to put her future goals into perspective, and offer resources in the form of a blog!
That was particularly fun to design. We started out with a layout that seemed a little basic, to then change things along the way so we could make it as interactive as possible. Even Anne's blog itself was not just meant to be "any" blog, but a real place where Anne could share all her knowledge and passion, and where people can go download resources and opt-in to her newsletter for more support.
Anne was particularly eager to learn about how all of this is supposed to work, which is very encouraging for us as it really felt like a true collaboration, like we were really teaming up to make this website in the best way possible. Do visit GLIFT's website if you'd like to have a look and give us some feedback! Some things might be added along the way as we'll be developing more functions in the future. It's so much fun to work so closely with someone so ambitious and to bring their ideas into reality.
Anne was so much fun to work with. She is such a positive human being that just makes you feel "happy" when you talk to her. Which I'm sure makes her a great teacher as well. On top of that, she is really passionate about what she does and about sharing her knowledge with the world, while being ambitious, very eager to learn and develop her vision.
That is something that we felt right from the start and why we really connected with her. It is so important for us to team up together with people who are truly "hands-on" about their business, and that cherish it as much as we do our own job. When we work with somebody like that, it gives us not just the inspiration to design something meaningful, but also a huge drive to understand their project from the inside out and give them all the help they need. Anne trusted us so much with that. We're super happy to be part of her project in that way!
"I reached out to Kinlake because I had seen the website of a friend of mine which they have created – I was so touched because it had exactly matched my friend's personality.
The result for my own project, GLIFT was just as amazing. Kinlake were unbelievably helpful to me while developing my new brand & website. What I really loved is their creative approach and their way to think out of the box – I would have been the last person to think of the color yellow for my new website! I am so glad I decided to work with them. Every time, they have been listening to my demands. They have showed a great patience and understanding of my wishes and they have never hesitated to share their honest advice. Kinlake care about their client and create work which reflects their personality."
---