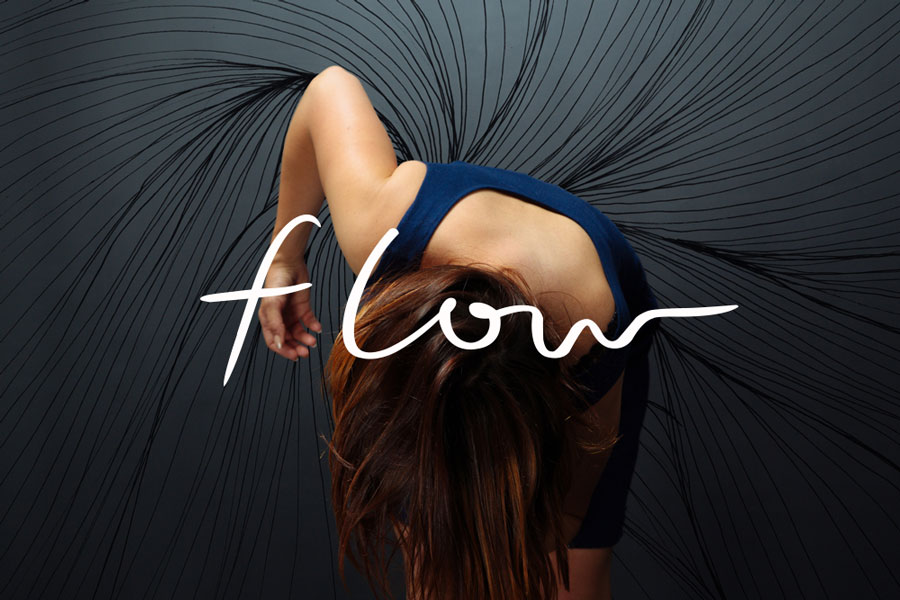 I guess it's time for another project update, and we were looking forward to share this particular one with you!
This one is all about FLOW. Creative flow, dancing flow, spiritual flow, emotional flow… Everything that is meant to flow organically and naturally like self-expression.
Flow also happens to be the name of the project itself. It is the brainchild and the creative pursuit of Nora Schlesser, who is a very artistic soul. She also has a background full of experiences in dance, as well as in the cultural and artistic field. However, what mainly triggers her attention is the study of what happens between body and soul, as well as human interactions. When she thought of FLOW, she wanted to create a platform for self-expression through dance and other creative methods.
As she likes to sum it up:
Flow opens you to the joy and creativity you carry within. It is the state of mind I would like you to reach through conscious movement and creative dance.
Nora contacted us to create her brand identity as well as her website, and it has been a very interesting process so far.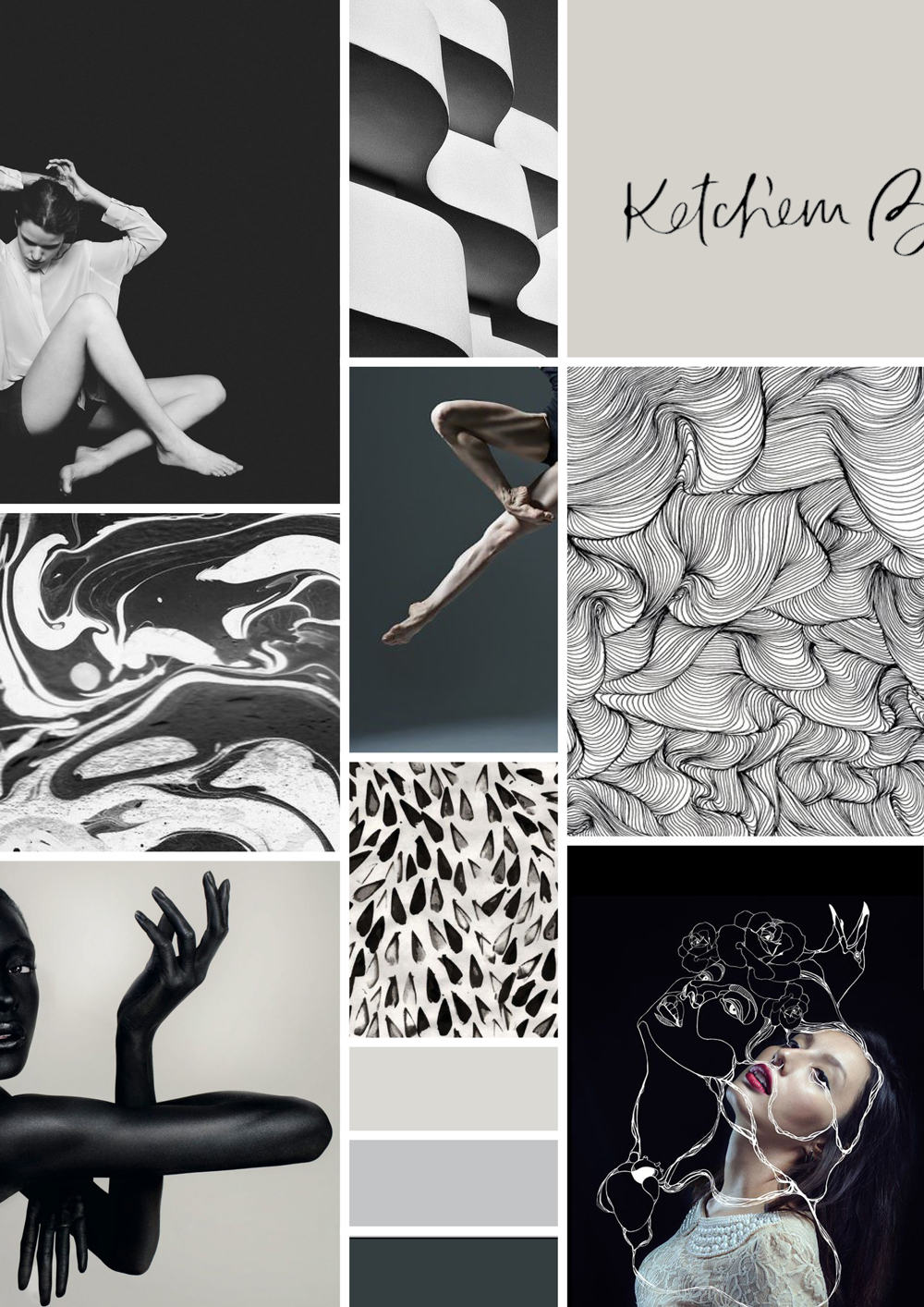 We begun by analysing what Nora wanted to achieve and trying to find out in which visual language it should all be communicated to fit as much as possible with her personality as well as what she would expect from the audience she wanted to interact with. So we started out with a mood board and we quickly realized it definitely had to be involving curves, lines and movement. It would however have to be in an essentialist way, stripped down of any loud colors or any trivial, unnecessary elements. After all, movement is the main focus!
We also applied this sense of pure focus on movement, and "flow" when designing her logo. From the beginning, we knew that it had to then be something flowy and not made of regular fonts. Something hand lettered, actually! So I experimented with some hand lettering and came up with a drawing of the word "flow" which seemed to be well-adapted as it didn't involve any angles at all, feeling like you could literally pull it at the end and let it unfold into a flowy ribbon. We were pretty happy about the result!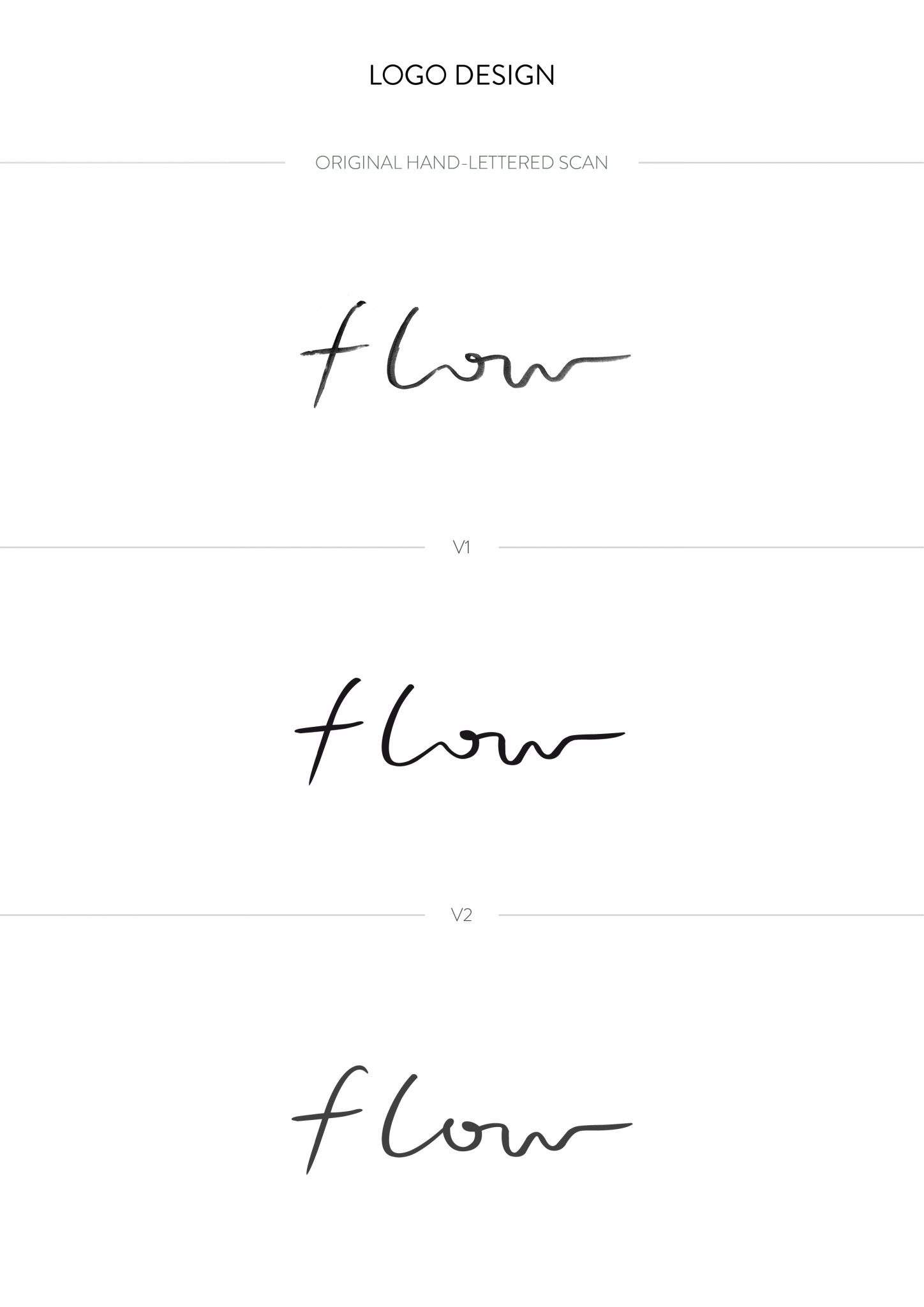 Of course, when making logos that are hand-lettered, it's important to find a good balance between the handmade concept and the readability. I've seen some hand lettered logos which are incredibly hard to read, and although we wanted this one to feel artistic, it would still be important to make it somewhat readable. We adapted it a little and went through V1 (second logo, which is just the digitized version of the original handmade one) on to V2 (third logo), which is made just a little more obvious around the "F" and the "O" so that the word doesn't read out as "HOW".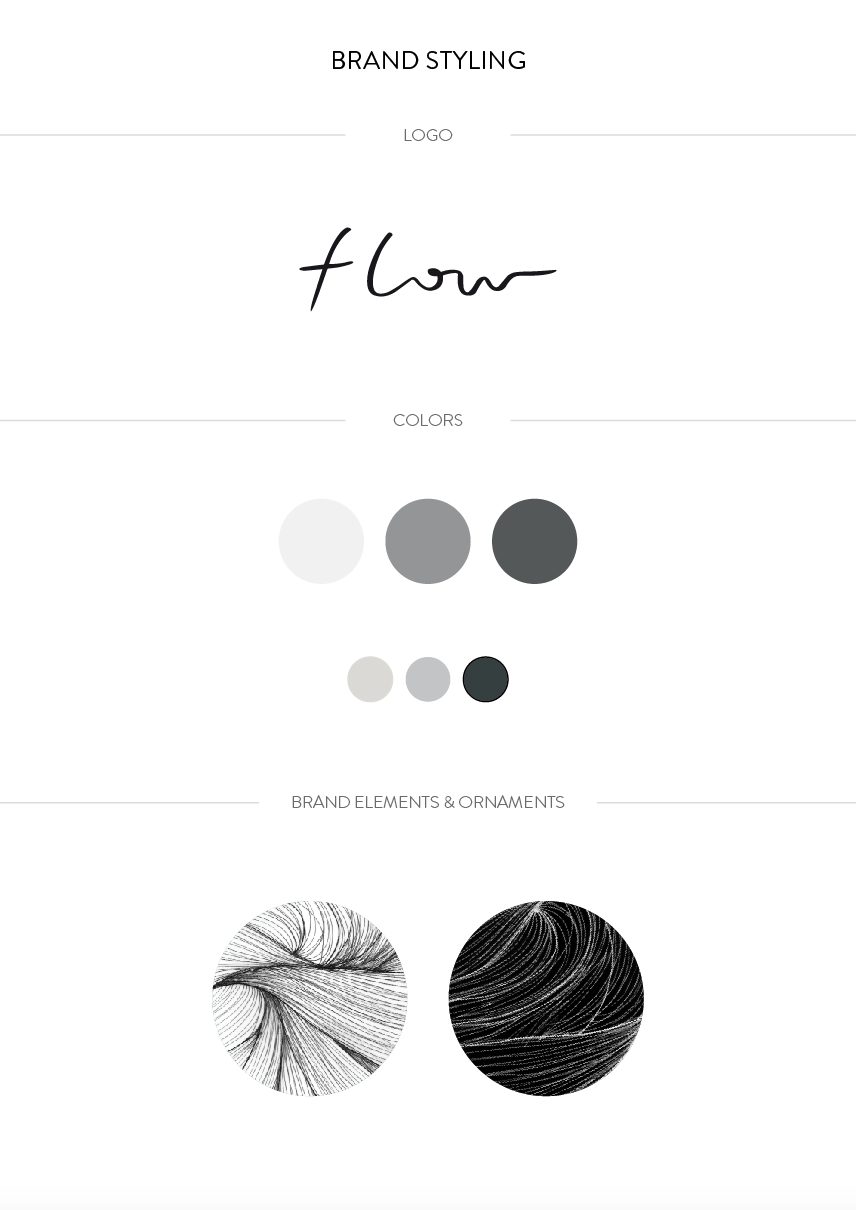 We then adapted a bit of everything around it. In terms of colors, we kept it simple and decided to go with neutral tones, to be able to put all the focus on all the other elements that would involve "Flow", such as curves. In fact, besides the curves found on the logo, we came up with a few thinner ones that could be used throughout the branding, in small doses, just to remind and complete this sense of "movement". You can see them above, under Brand elements & Ornaments. I actually drew those by hand, so they have their very own textures and imperfections, sometimes fading out and in. We thought it was cool to have such a pattern to play with, as it can be made custom and used over photos, on prints or online, pretty much everywhere and little by little.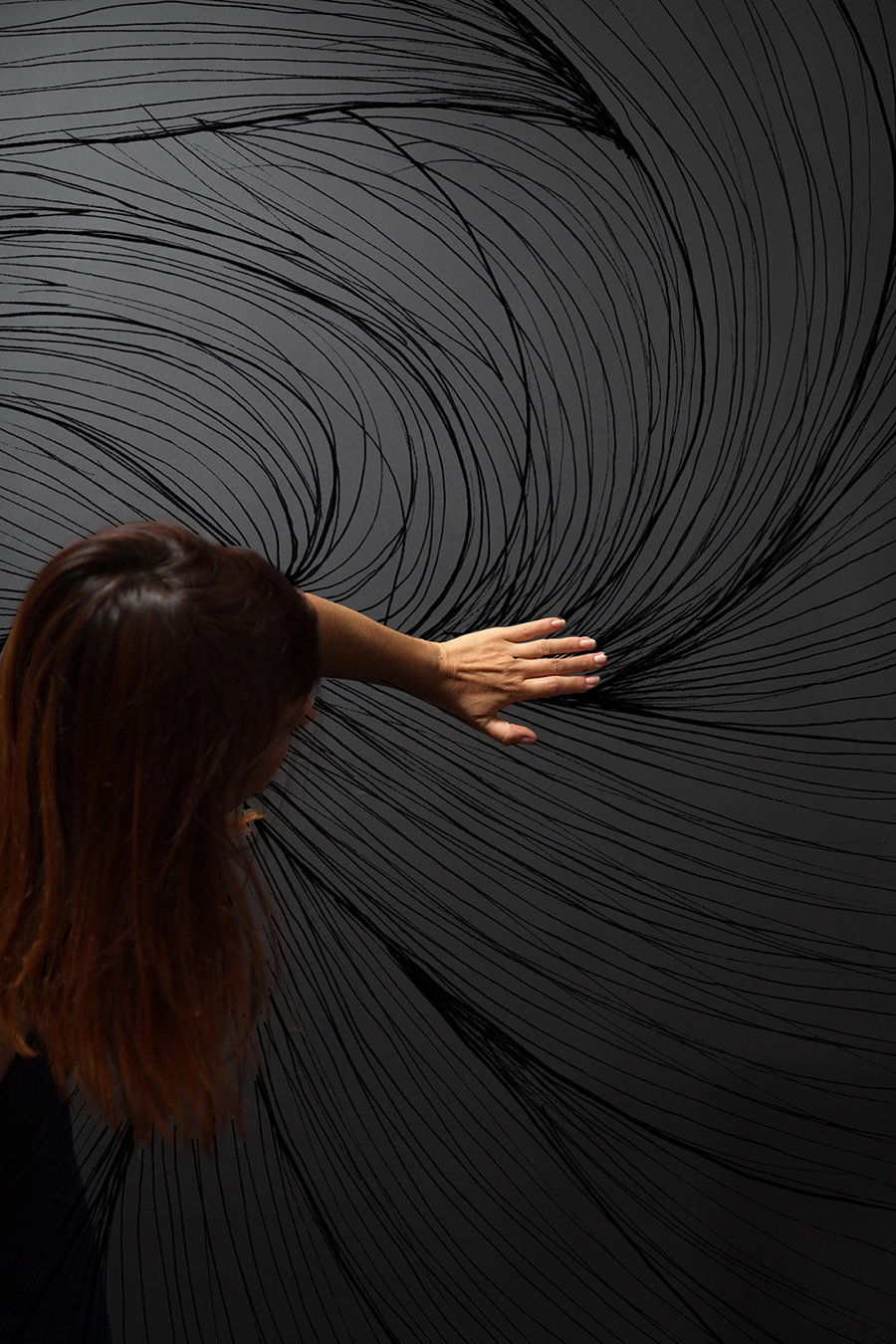 When traced & put over a photograph capturing movement, those curved lines actually accentuate it and give tension. Some lines almost feel like being in the background, as if they show the movement that preceded and faded out. It's an interesting pattern to use from time to time, especially in places where things have to stay simple and perhaps don't involve many other brand elements and text. The lines can work by themselves and speak for "flow" almost independently.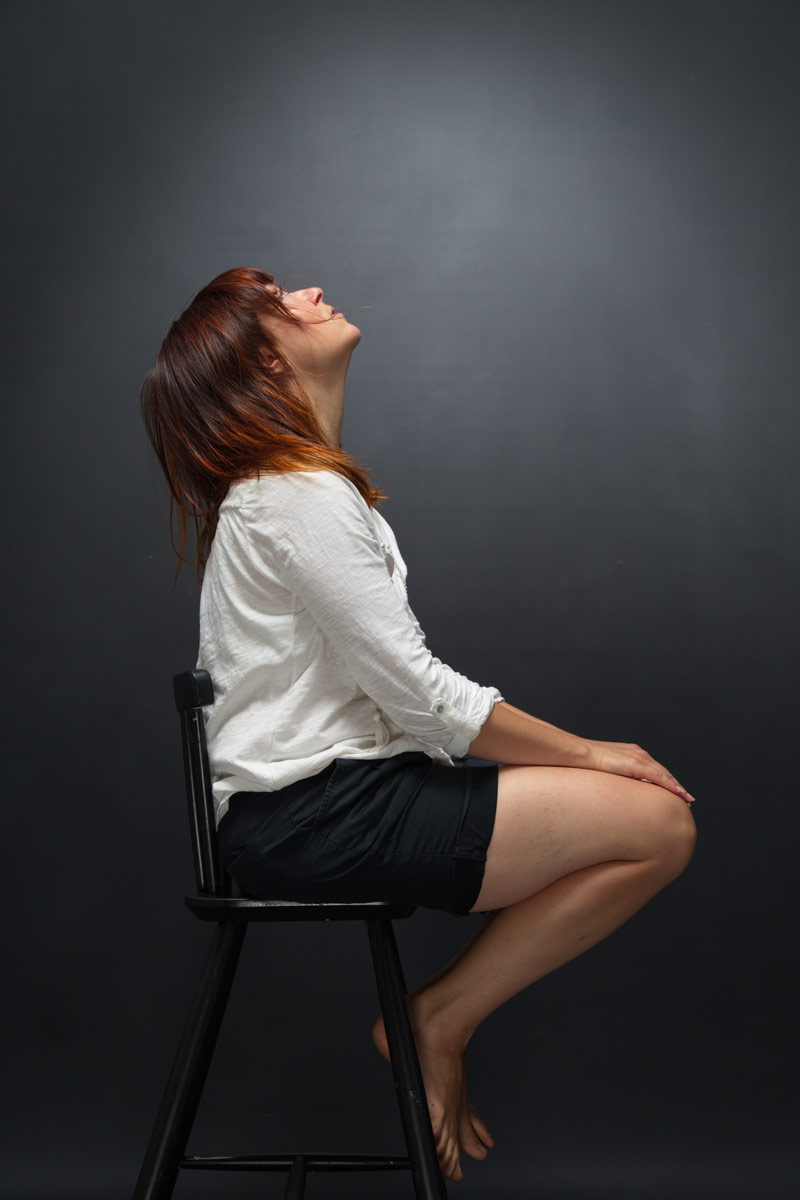 A little bit about Nora from Flow
What does FLOW represent to you?
Movement. A conscious, slow movement coming from within. It's also the creative flow, this particular state when things just flow, when creativity just happens, it's coming from a different part of yourself, from beyond. It's also something that connects parts of yourself, but also different people, because it's happening at a level that is common to all of us. And it also means allowing to be the way you are.
What made you start it?
Well, it also "happened in a flow". Things developed that way. I discovered creative dance, yoga and took theatre classes. Creative dance led me to study it and then "flow" was brought to life. I have always been a creative person and other aspects became also important with time, like personal development, body consciousness and helping people to discover their creative source. I found something I really love to do and I want to share it!
What are your goals for the future?
I want to be happy and make people happy! I hope that people looking for this experience will find me and I will find them. I would like to work in a place where I meet other creatives and "healers" and where there is exchange. Hariko, where I started to work recently, is such a place. In the future I would like to export my activity and offer weekend and holiday workshops  in beautiful places where people can enjoy nature and a deeper connection with themselves and others.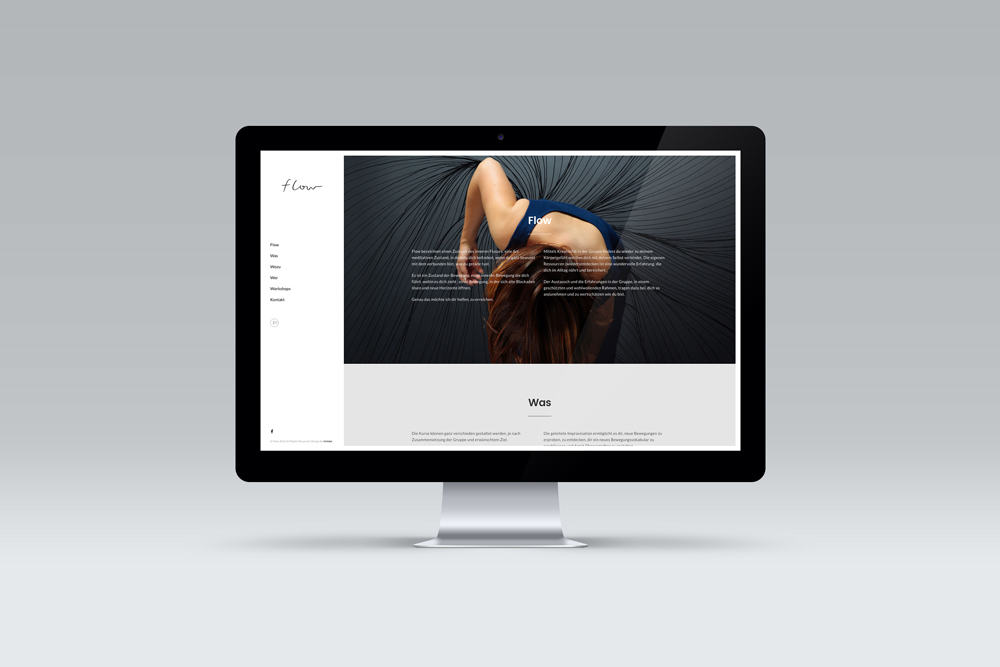 It's been a very interesting process through which we all learned a lot already. At the beginning, Nora didn't seem to be sure of where she wanted to go with "flow" (which is completely normal), but with time and through shaping her brand together, it got clearer and the ambition grew out of it!
We are looking forward to see how this project will evolve and "flow". If you're curious about Nora's activities, feel free to follow her on facebook and perhaps join one of her workshops.
Also feel free to also have a look at the simple website that we designed for her! It is in French & German for the moment. Let us know what you think!
Credits for brand photography: Bohumil Kostohryz
---