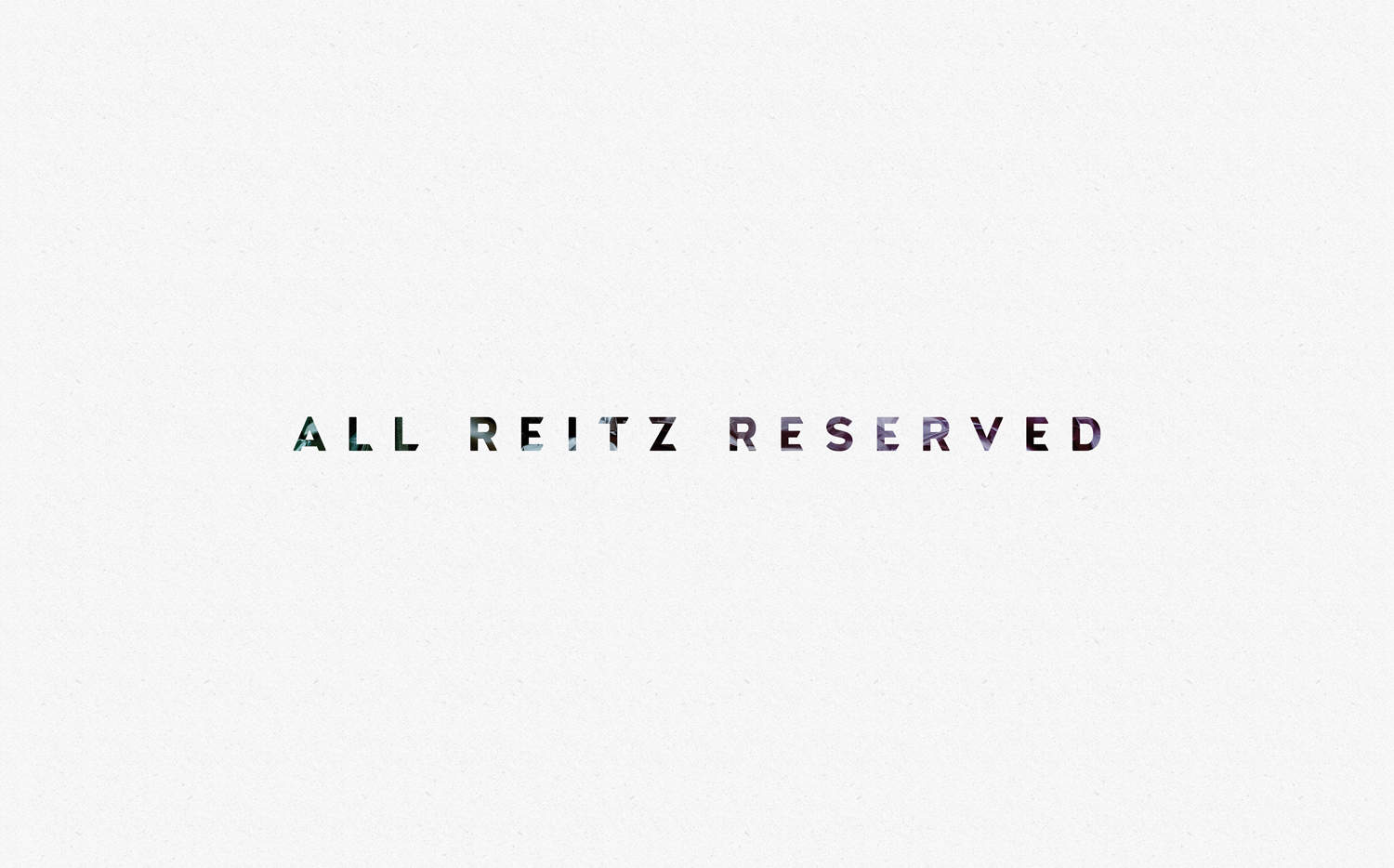 It feels quite mind blowing to realize just how talented and inspiring our own clients can be. Today, there's a good opportunity to reflect on this, as it's time to share a very special post in relation to electric violinist Chris Reitz – who we were super honoured to work with!
As the son of a violin maker, this guy has been soaking in music since a very young age. He is now a very inspiring musician who created his own style, combining the poetic sounds of violin with the bolder, infinite possibilities of electronic music and effects such as the loop. The first time we heard him play was together with another band we worked with, called Zero Point Five. It was amazing to witness that although the style of each band/artist was completely different, this guy managed to bring a very special element to the performance with his crazy electric violin. It was truly captivating to listen to and from that moment on, we had our eyes on him!
So when he contacted us to work together a few months after that, we were obviously more than excited about it. And we totally connected with him as a person. He's such a humble, nice person and yet we could feel how much ambition and passion he has about what he does. Chris's had plans to launch some new music, so it was a good moment for his solo project, All Reitz Reserved to get a good re-brand. Not just to make this new launch attractive, but to also finally have a visual image that truly represents him as an artist, for then and years to come.
To get started with this project, we made Chris go through our branding questionnaire, to get to know some of his goals but also exactly what his music represents to him and what gives him the drive to bring it forward. Stylistically speaking, one of the main things we pulled out together was the quest to represent the interactive duality between the analog (violin) and the digital (electronic process).
His future album itself, would represent that as it was to be called "Electric / Eclectic". So we actually brainstormed on these two words quite a lot, to end up with a mood board with lots of visual inspiration for our design process.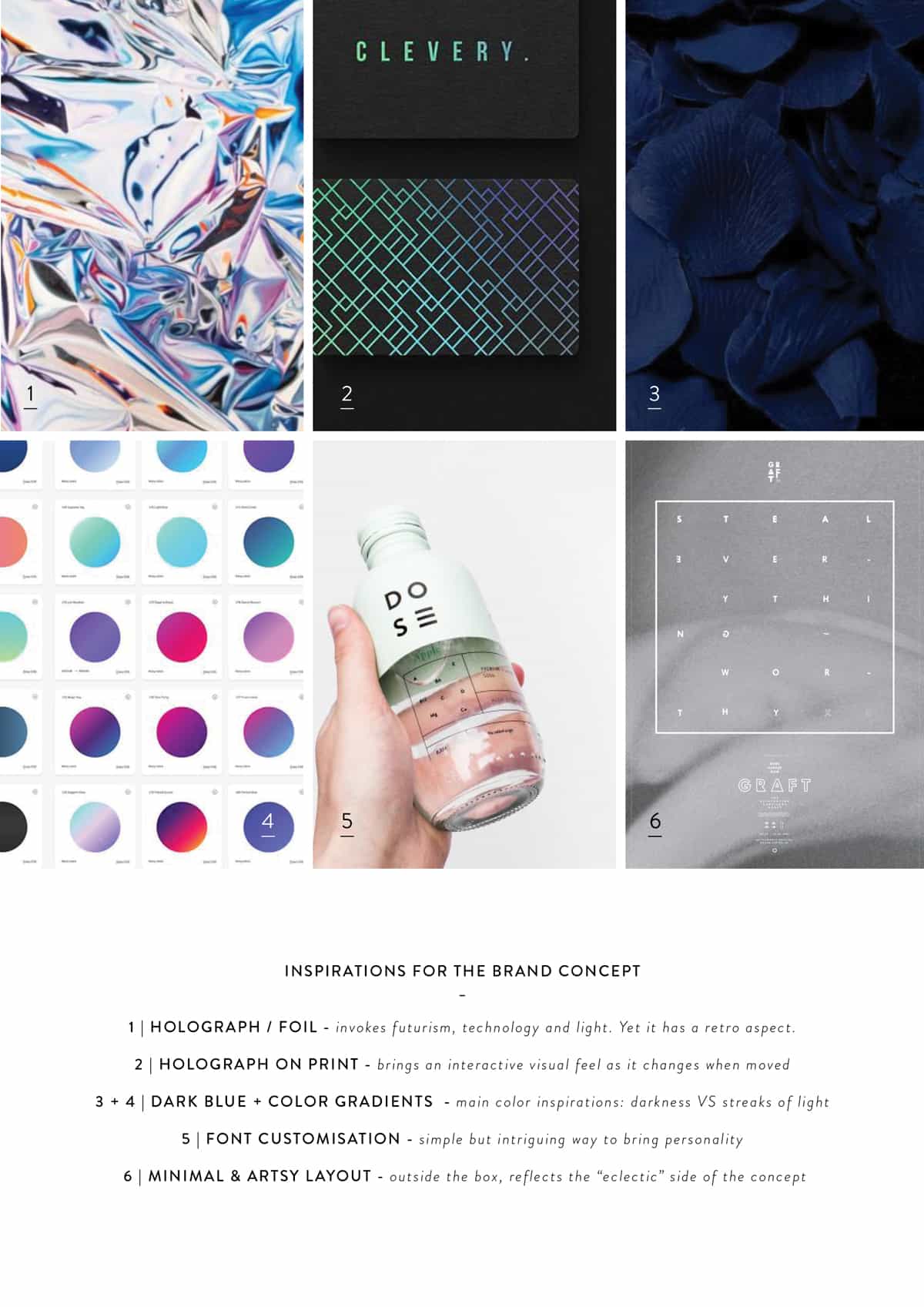 Making the brand come together: Holograph + Tinfoil
The main element that actually tied it all together was the texture of the holograph. A holographic texture is one that feels interactive yet unpredictable. It reflects hidden streaks of light as it is being shifted around, and in that way it can be interpreted as modern but it also has a retro feel to it (remember those funky holograph stickers from the 90's?). In that way, we got to research all kinds of materials that have that holographic aspect to them or that contribute to this game of light, such as tinfoil.
Tinfoil was a bit of an eye-opener. We experimented with it photographically, folding it and using it as a reflective surface and it looked pretty interesting! Then later in the process, we discovered an interesting trivia fact.
Tinfoil is what was originally used to record sounds.
Intriguing coincidence isn't it?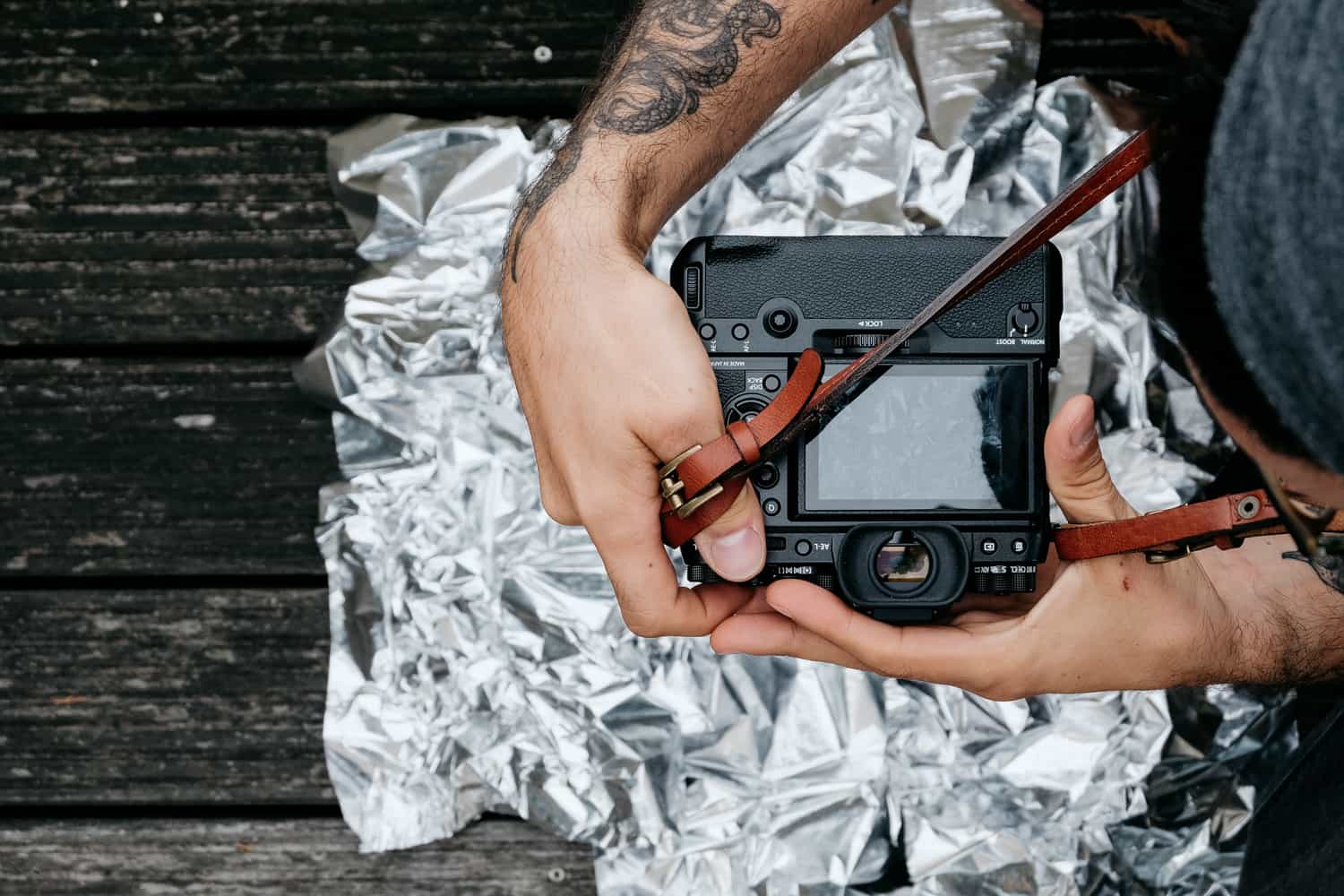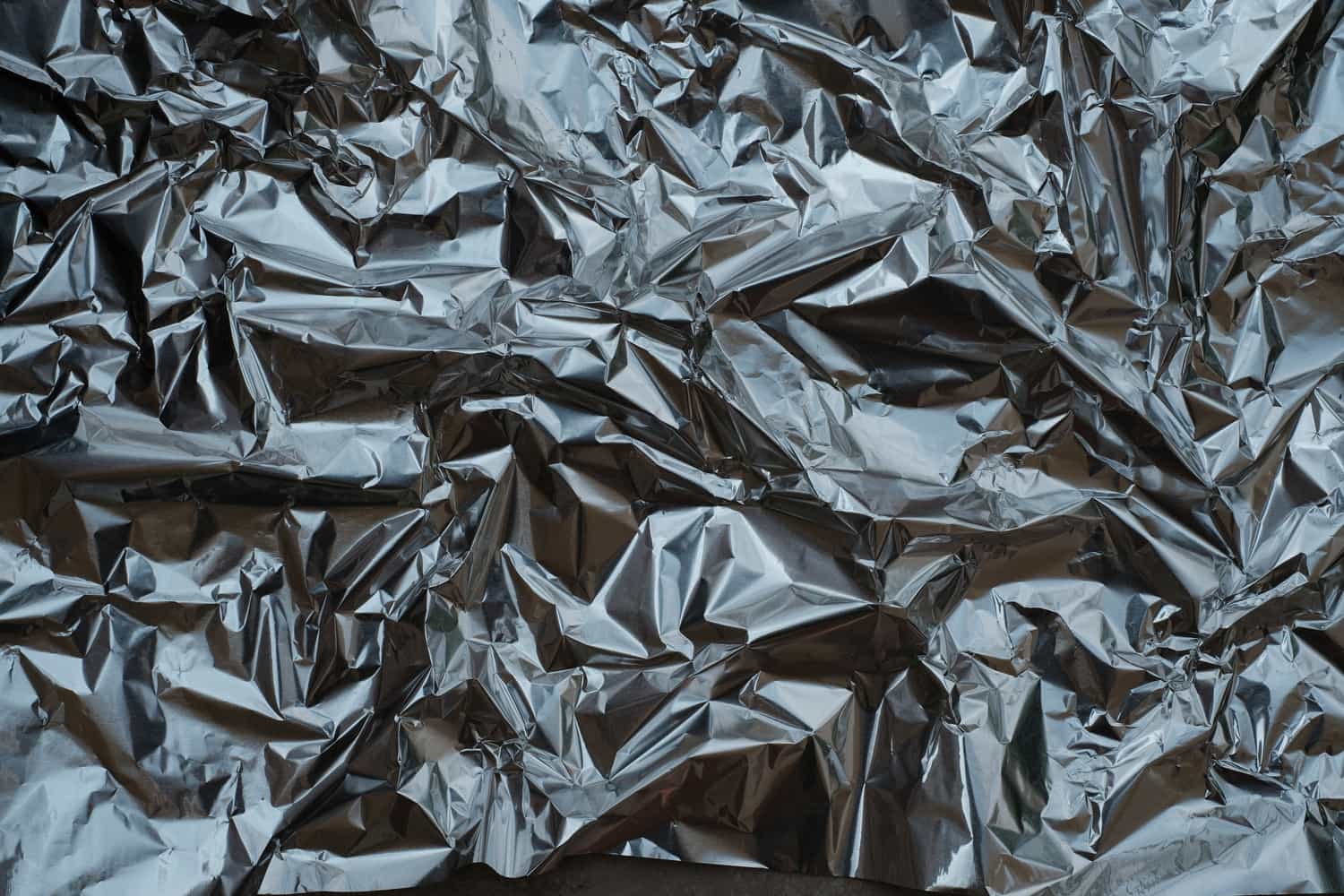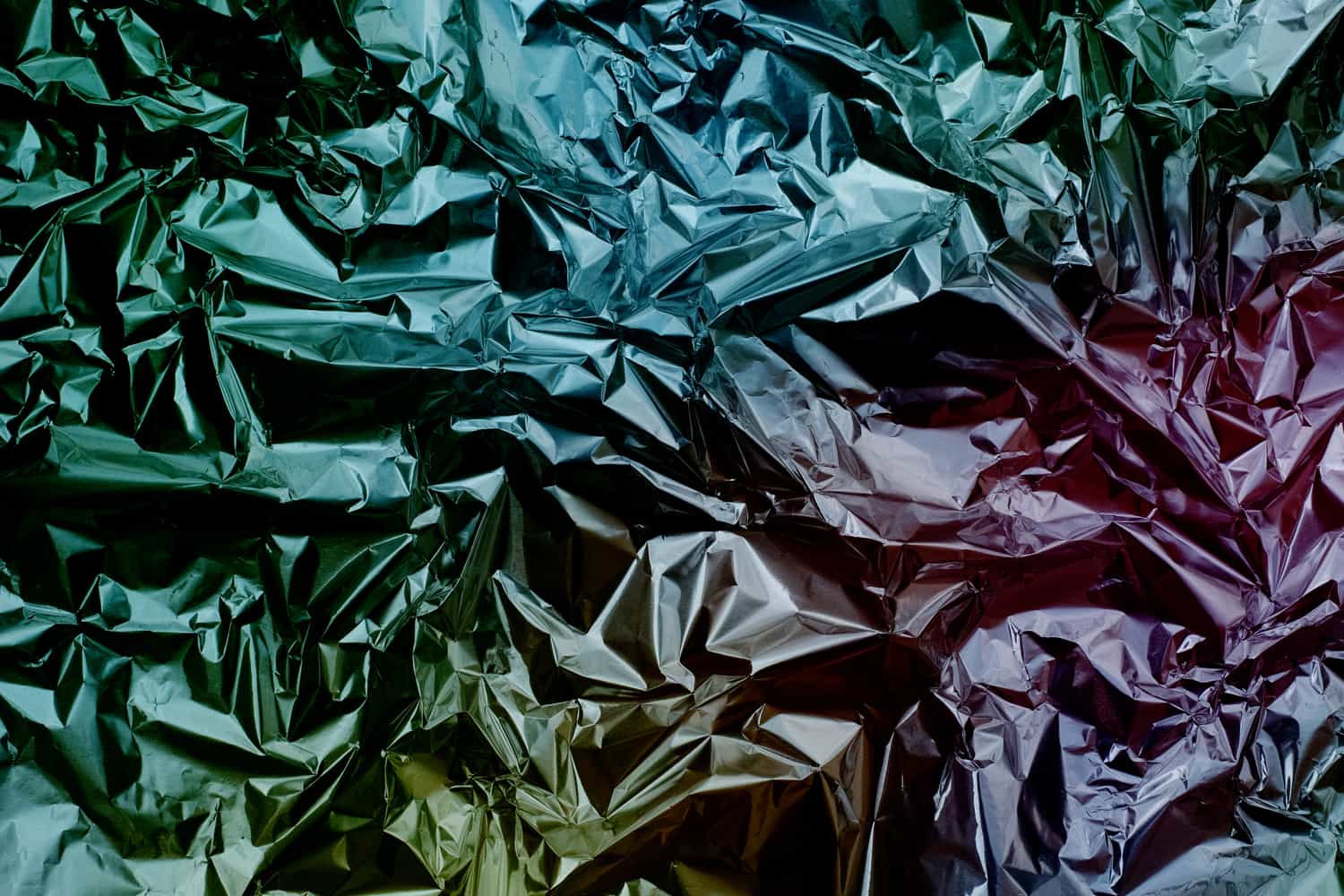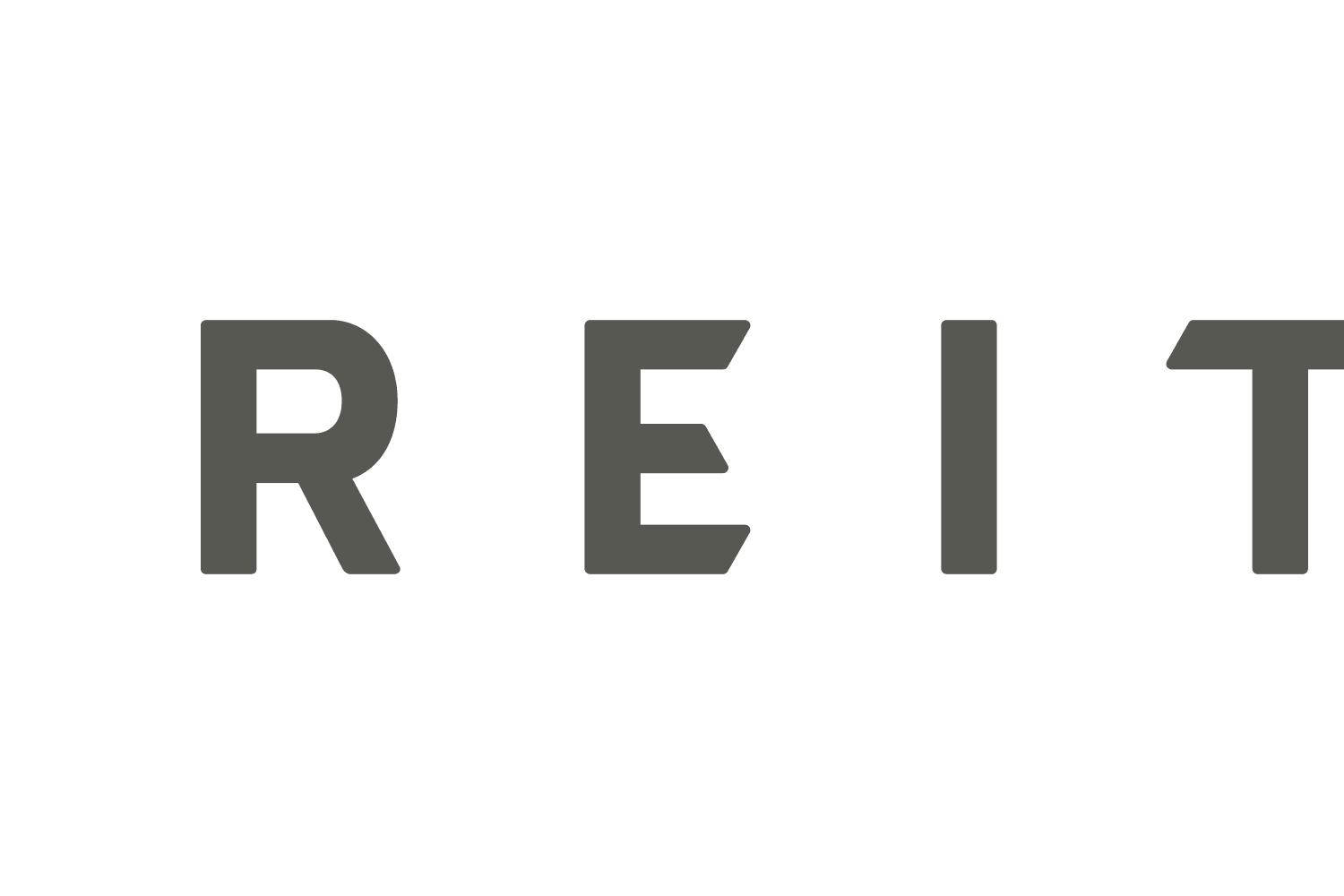 As part of this project, it was also necessary to create a logo for Chris. One that not just be well-fitting with this new musical release but that would align with his music for years to come.
We figured out that as the rest of his visual materials would remain strong, the logo itself should remain simple, minimal and yet still have an interesting personality to it. So we simply created a logo for his project which was based on a font that we customized with unexpected slants, representing the surprising turns in his music. This later on inspired the rest of the typographical work around his album! It's crazy how the simplest visual things can end up making so much sense. That's exactly what's to love about a deep creative process.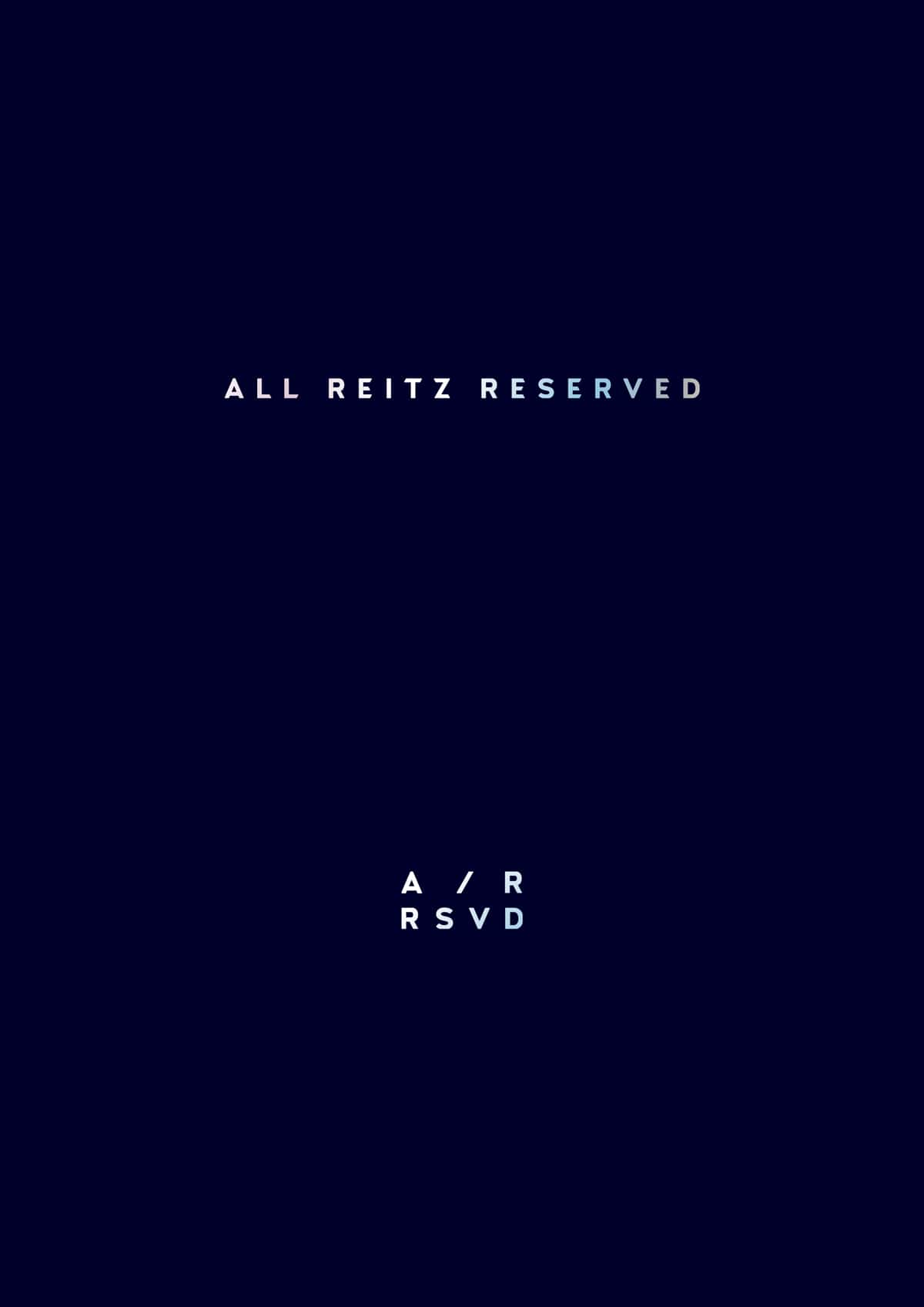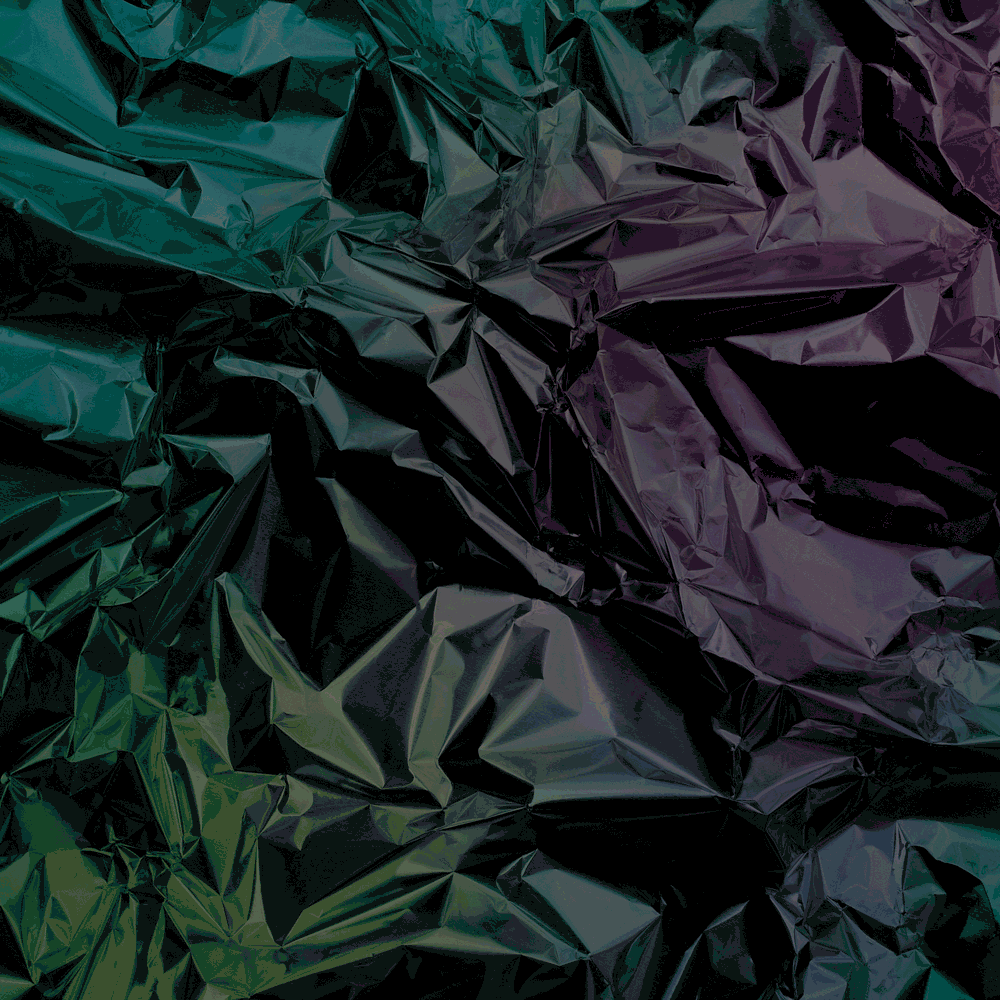 Designing Chris's album, "Electric Eclectic" was also a lot of fun & continuous creative research. We created a very minimal yet intriguing design for the cover, based on a central "E" as the main focus as it was reminiscent of the title and offered a large shape to work with. Through that cutout shape we imagined that lots of different textures could come through. It gave us tons of ideas for future interpretations, but for the album itself we preserved the idea of the holographic tinfoil coming through. The rest of the design voluntarily has a lot of breathing space, to leave room for reflection.
The back includes a photograph of Chris taken by photographer Tom Di Maggio, which we edited slightly to fit with the design. This album is currently in production for the Chris's release which will be on the 07/10/2017 in Luxembourg. We can't wait to get our hands on it so that we can include a photo of the final product in this very post! Pretty exciting.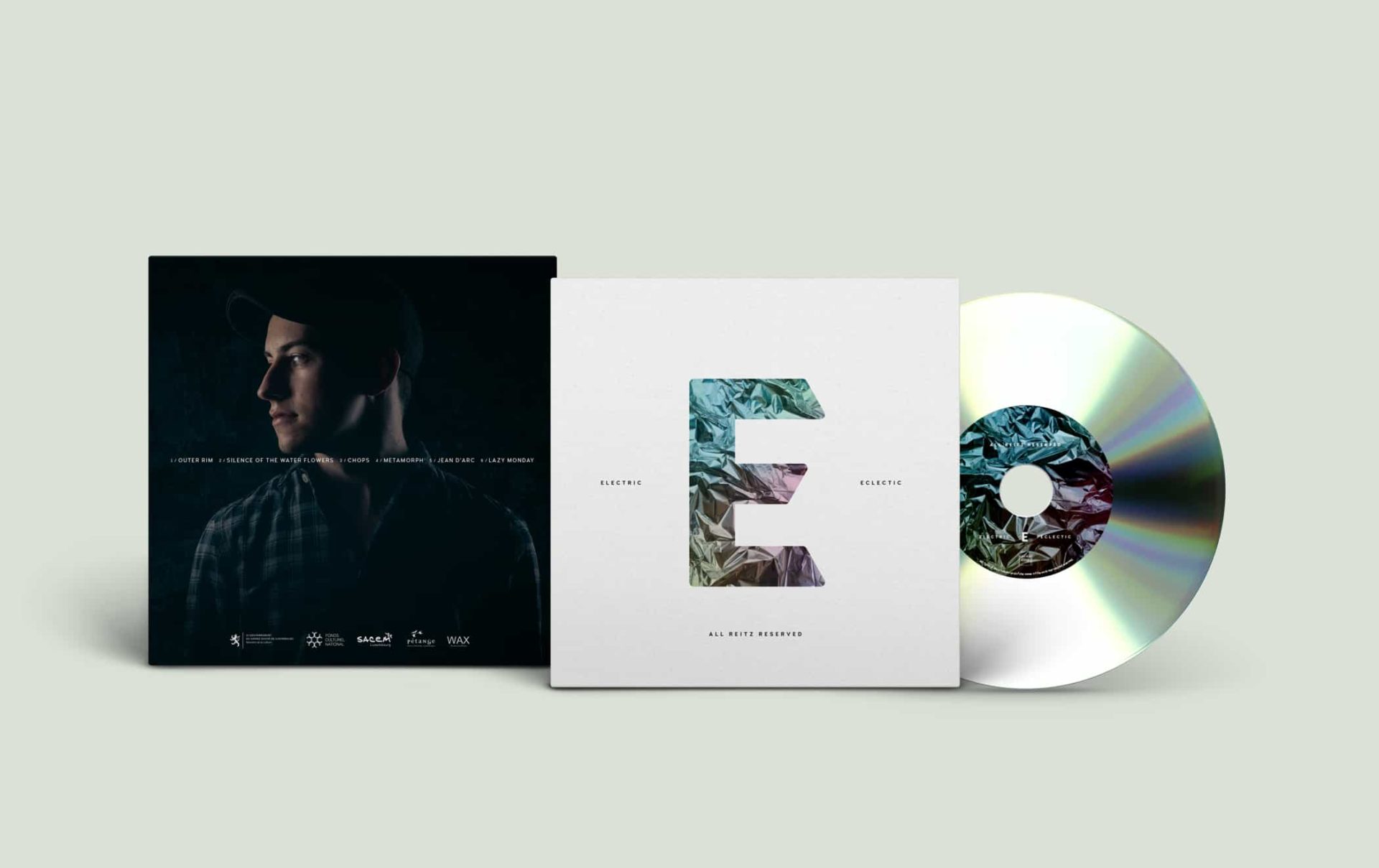 Other creations & promotional materials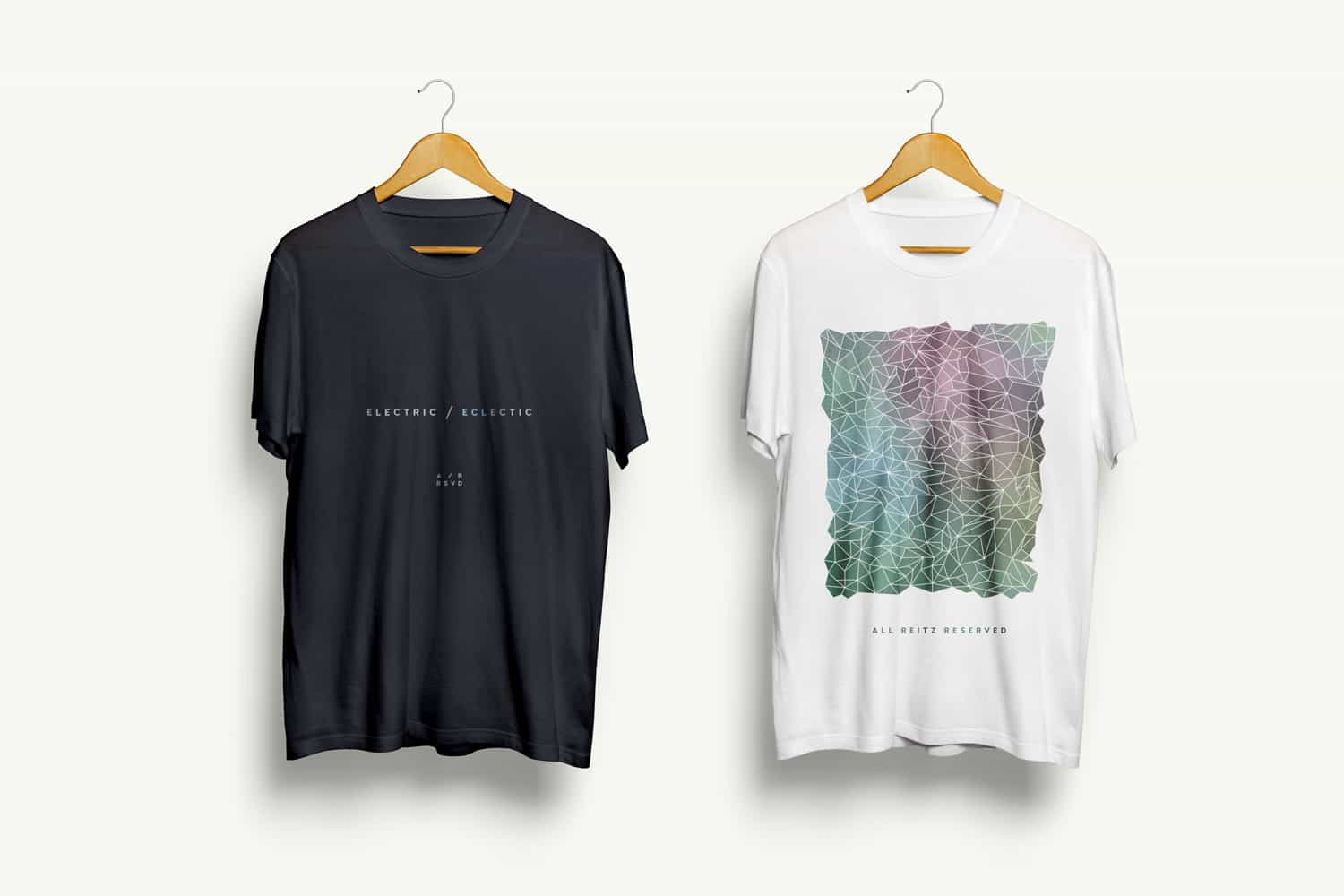 Since Chris's album release is coming soon, we also had the chance to work on some cool merch & accessories for the occasion. We played around different designs which re-interpret the idea of the foil (this time with either its colors or its folds) and we came up with various ideas for tote bags and t-shirts.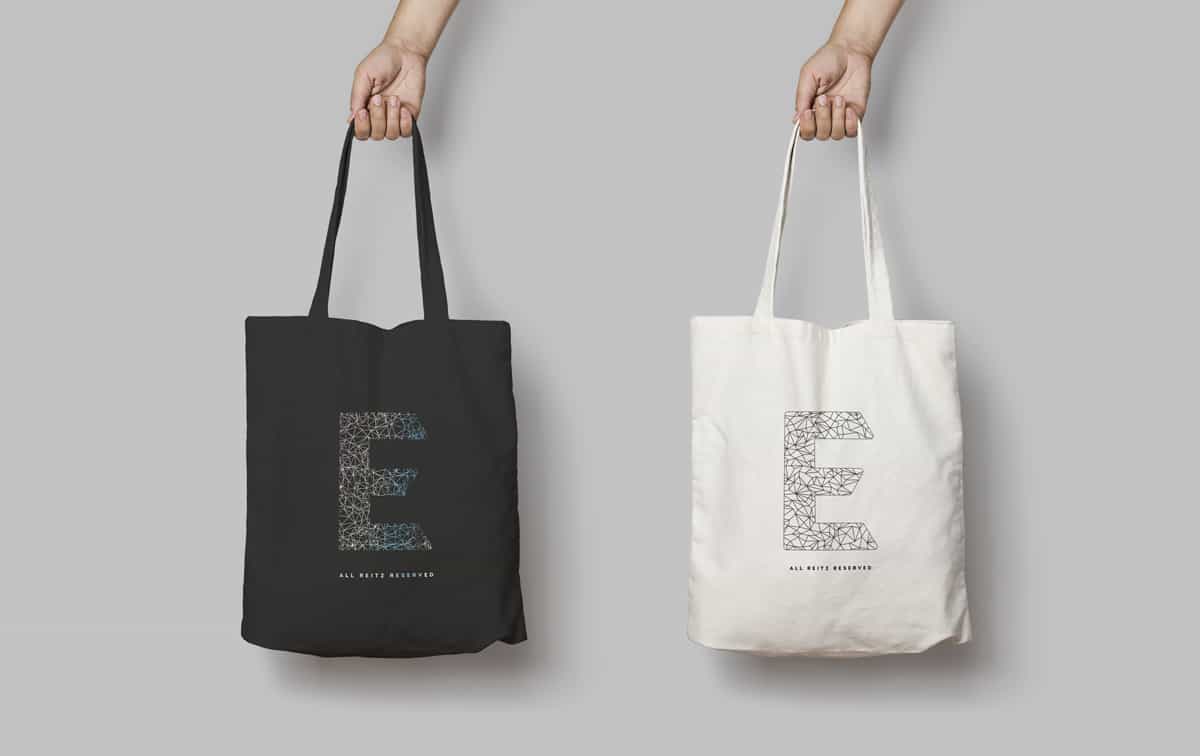 At some point we also had the idea to create some poster prints using holograph ink – because if it won't be for THIS project then when, right?! But we had to postpone that as we were just a little short on time. I definitely hope we're going to create some fancy schmancy holograph creations in the future. I'll shamelessly admit it: it's so beautiful and so rarely done that I want to do it just to get my hands on it! It would be a huge reminiscence of my childhood and I would probably spend the whole afternoon flipping it around. Wouldn't you?
Anyhow – to get back to this super cool project! I suppose you folks are now curious to hear more about Chris and what his music sounds like. Well I highly recommend you have a listen right here. And make sure you follow him on instagram & facebook . Spread the love. In the future, we will be working on more things with Chris, such as his website which has not been re-designed yet. We'll make sure to add these extra updates in this post, so keep an eye on it! We would love to hear what you guys think of this project 🙂
---