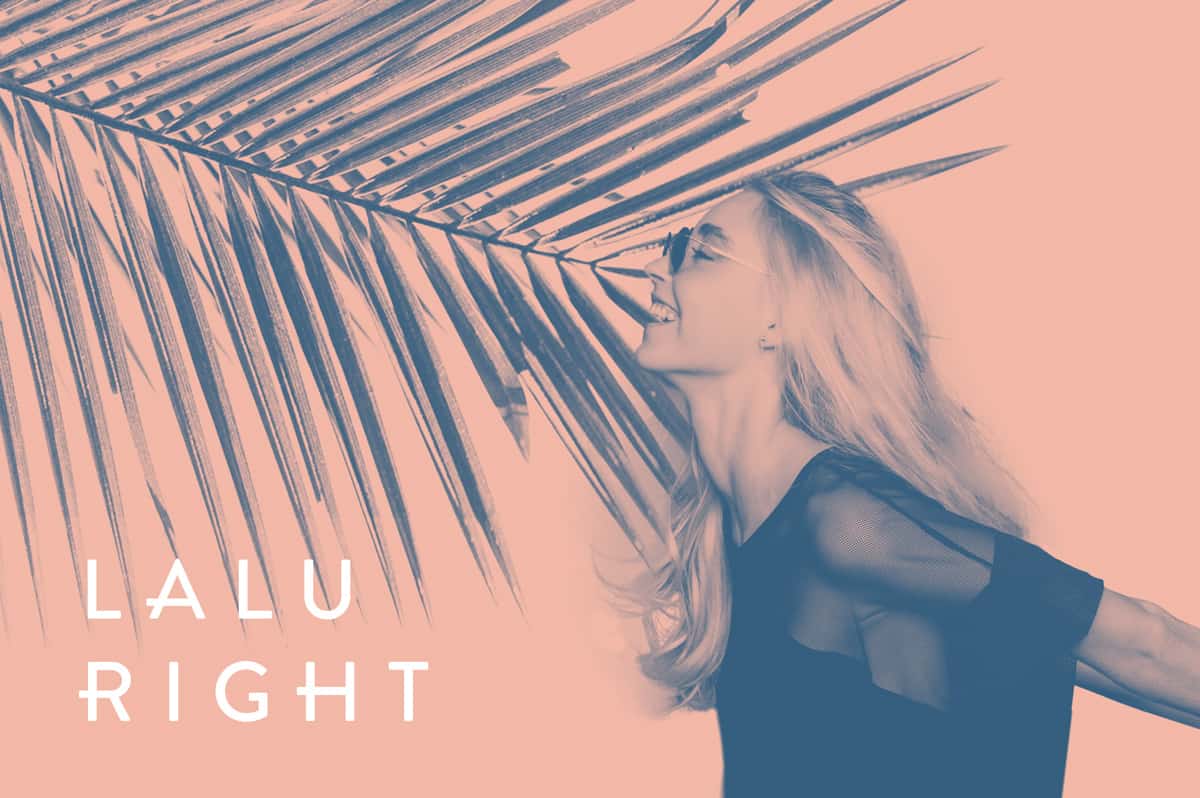 Finally, I'm just so excited to share this with you guys! This is a project that was so much fun to do and it allowed us to connect with a very interesting personality: Lauren, a creative soul otherwise who also goes by the name of LALU RIGHT.
Lately we've been working with so many bands and musicians – and I have to admit that they are the best kind of clients we could ever have. We often share a creative outlook on things, an open mind, and they just seem to trust us so much for bringing a strong visual identity to their musical endeavours. There's nothing better to fuel a beautiful creative process which is filled with experimentation and collaboration, so we're grateful for every time a musician has contacted us – it always turns out into a fun project.
Another cool thing about people in music is that they have big dreams, and their creativity thrives on emotions and self-exploration. They are just a perfect example of people tapping into their intuition and doing their dharma. That was definitely the case for Lauren, who has always been into music & art as she shared in this interview.
When Lauren contacted us to create a visual identity behind her first official musical project, we were beyond excited. She had also attached samples of her music and the style was something we immediately connected with. Lauren is the quintessential carefree gal with big dreams, a big heart and a love for life – this is the pure joy that is reflected in her music.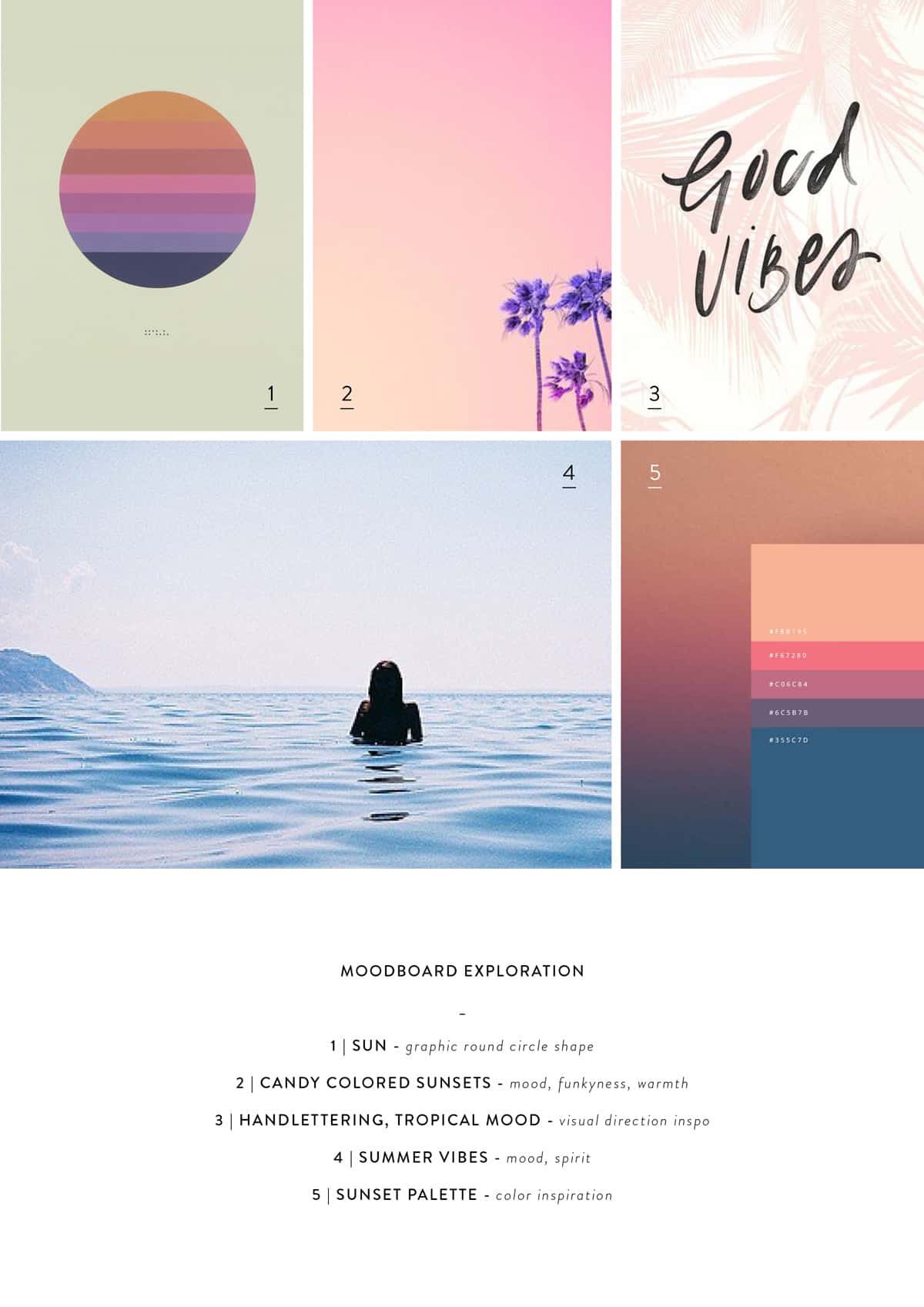 We began the project by letting Lauren share all her thoughts with us and what this musical project means to her. We got to know each other, then she filled our questionnaire, we listened to her music samples together and we did plenty of brainstorming as to what her visual identity should reflect. This is always a very interesting part of the process as it's full of insight: it's all about connecting the dots.
The moodboard we created for visual guidance was a very collaborative process. As her music sounds simple, happy, joyful and down to earth, we took a lot of inspiration from beach vibes, sunsets and dreamy colours. And many of those images guided precise ideas for the design process, as you will see later in this post. Have a look!
Main Color Inspiration: Sunsets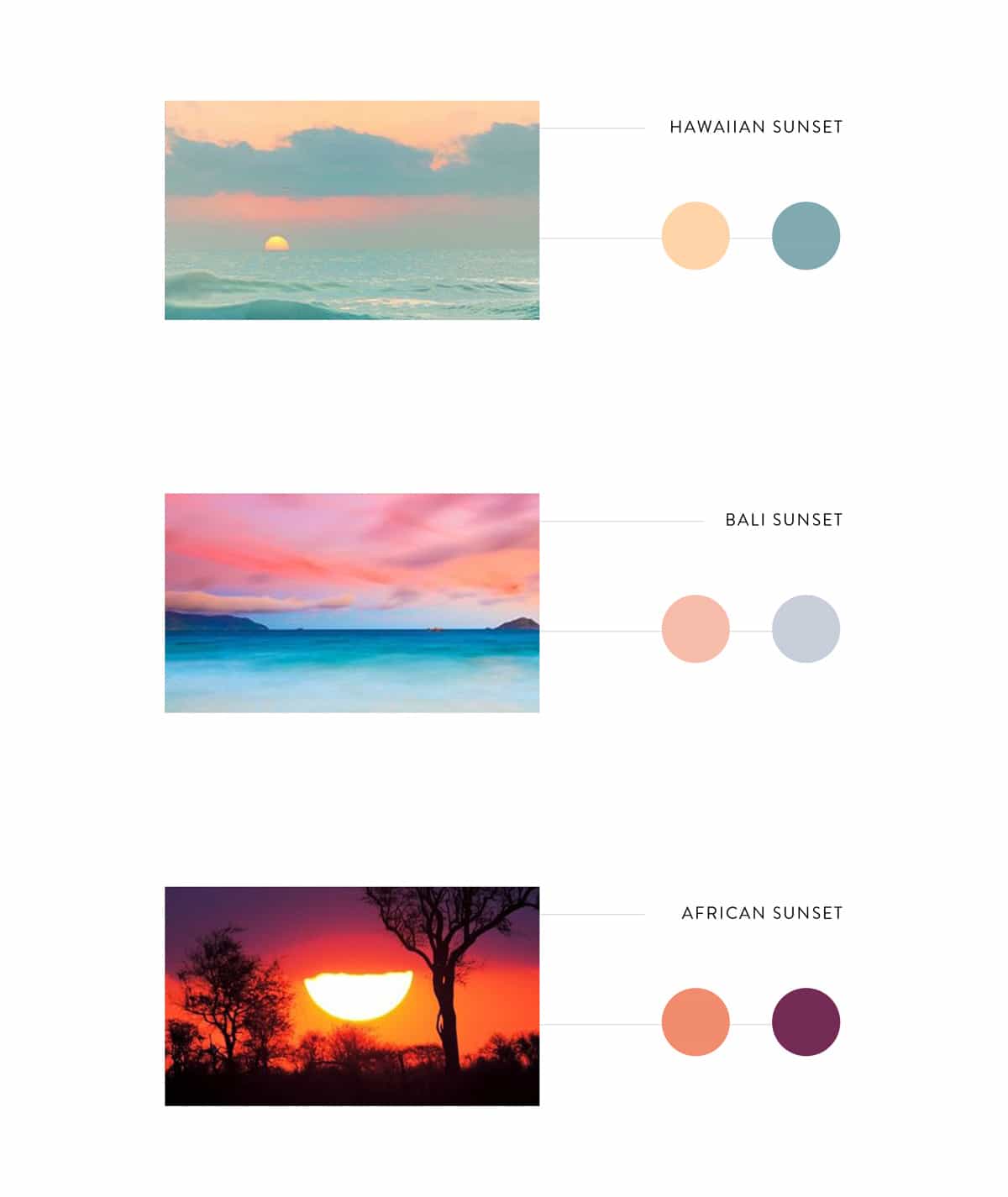 When it came to color palette, we knew this project was going to be anything but neutral & muted. However, it wouldn't be very loud either in terms of color saturation, as the music is meant to be easygoing. So what we did was to simply follow the inspiration from life's ideal symbol of serendipity: sunsets!
And in fact, since Lauren was going to release x3 singles, it was a pretty cool reason to look for three different sunsets to pick colors from.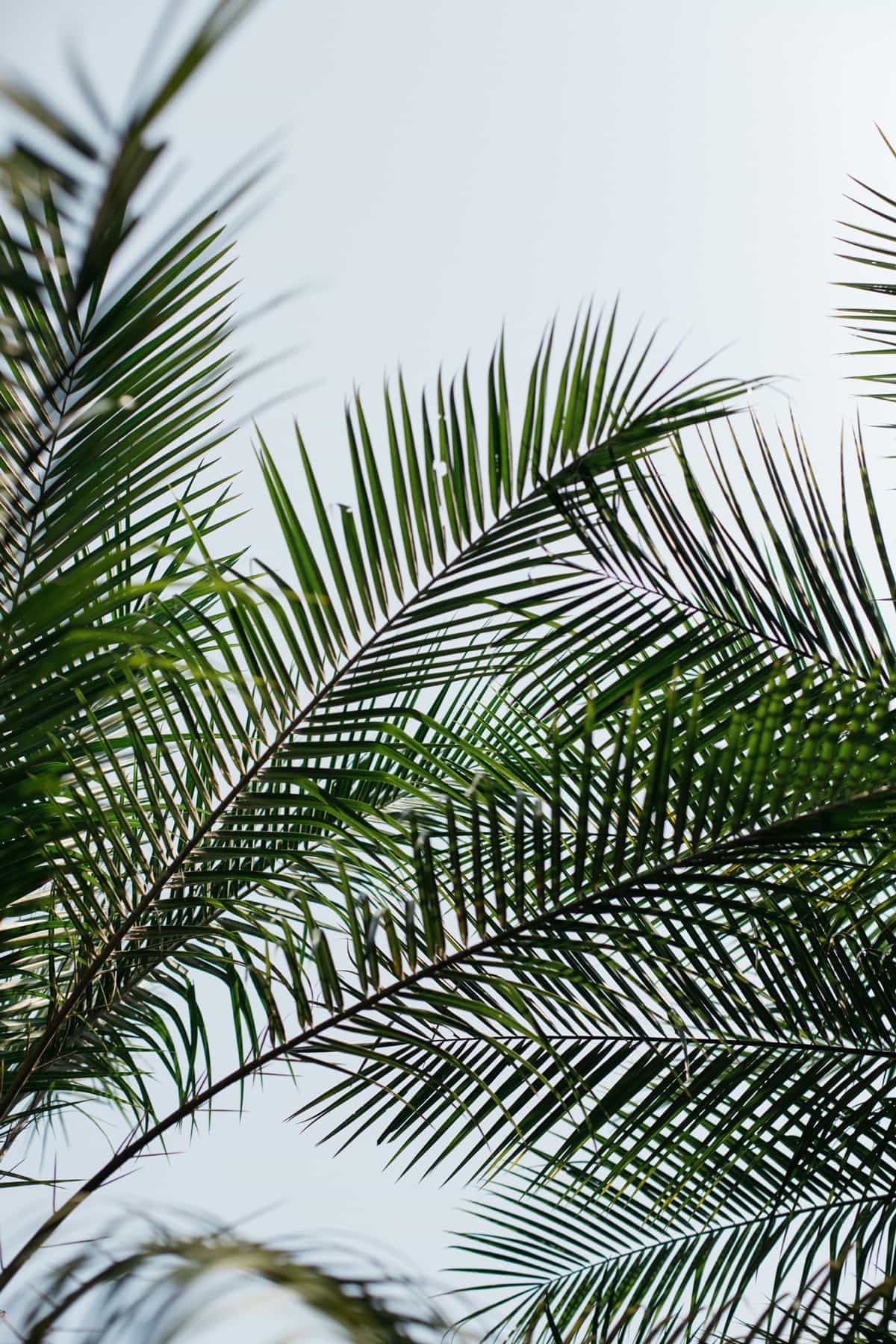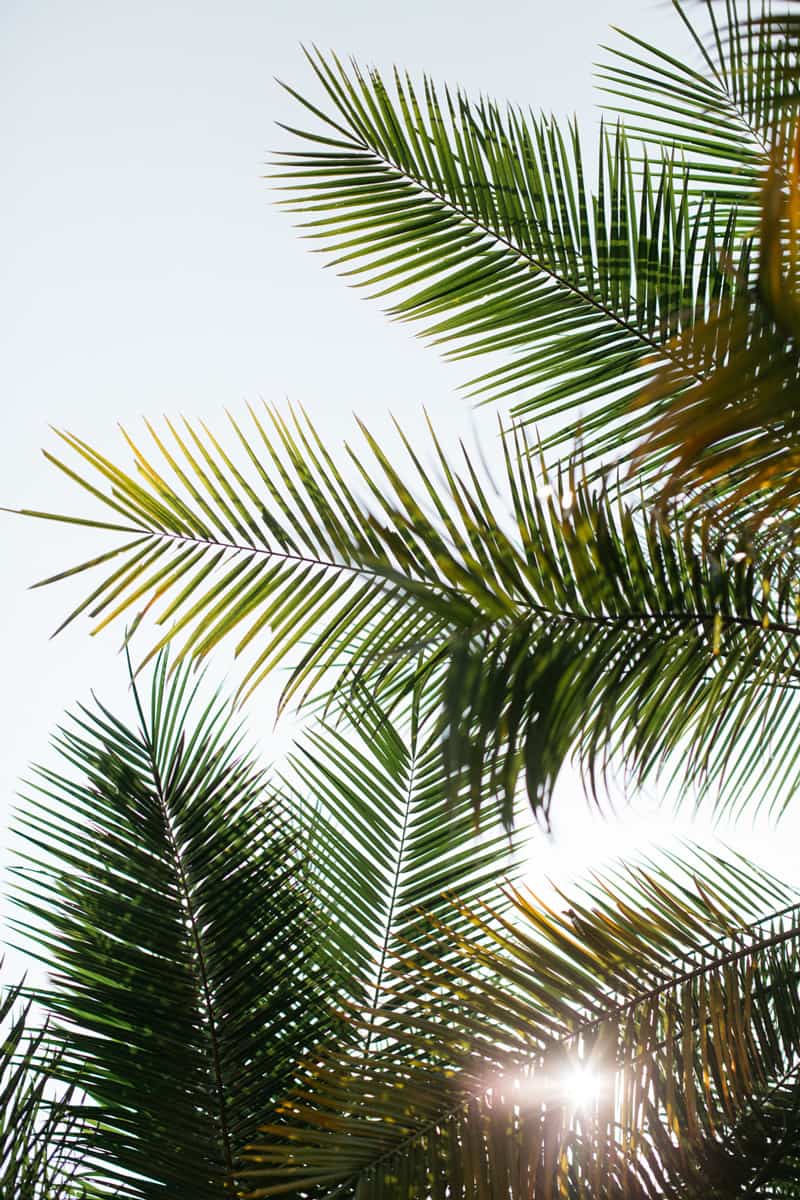 Picking up different elements for the design
Little by little, our design concept was starting to come together. And we decided that the project would have to reflect a positive tropical, slightly nostalgic summery vibe. The kind of thing you feel when looking at a wall that is adorned with plants and filled with beautiful shadows from the foliage as the sun hits on it. Just pure, endless summer.
We tried to look for interesting plant shadows around where we were in Chiang Mai at that moment, but no luck (strangely). But then we visited this beautiful botanical garden filled with gigantic palms and gathered some photographic material which we could use to re-create this.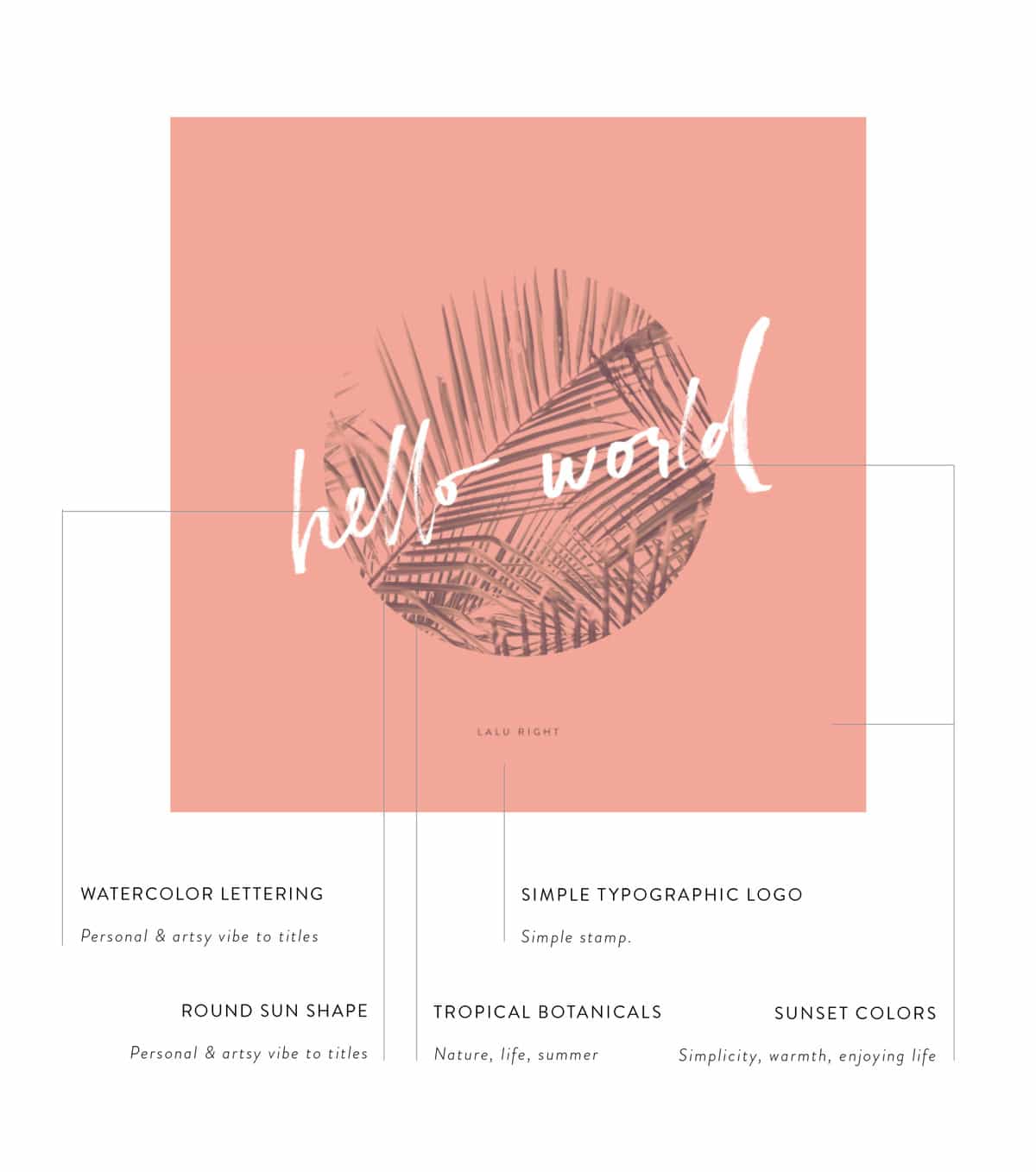 Putting it all together
To create the design for Lauren's singles, we combined all these previous inspirations and material and experimented with different compositions. Then we ended up with the following combo that you see above, which involved titles we lettered by hand to give an extra artsy vibe. Then below, you can see all three of those single designs lying still & coming to life by animation. This was so much fun to do!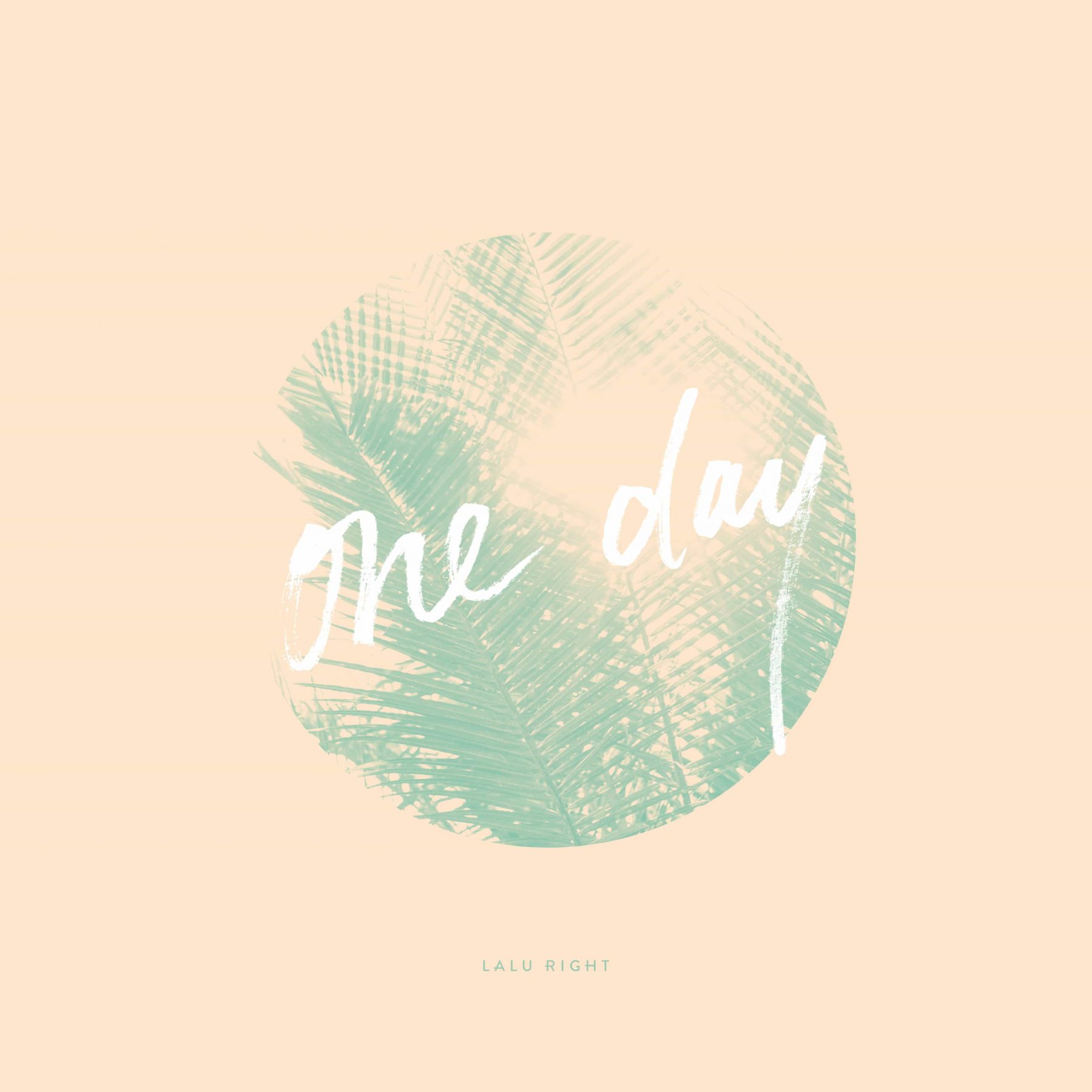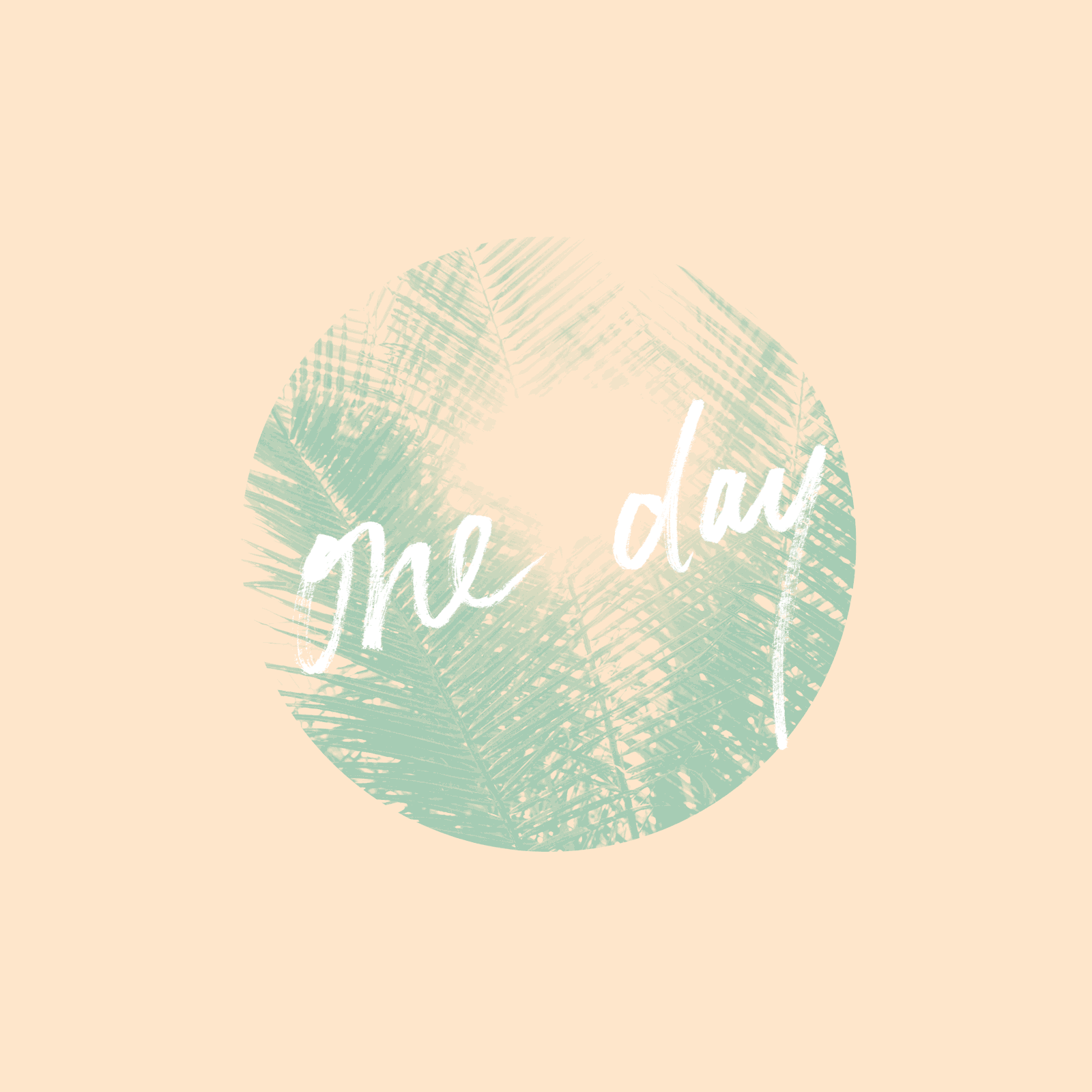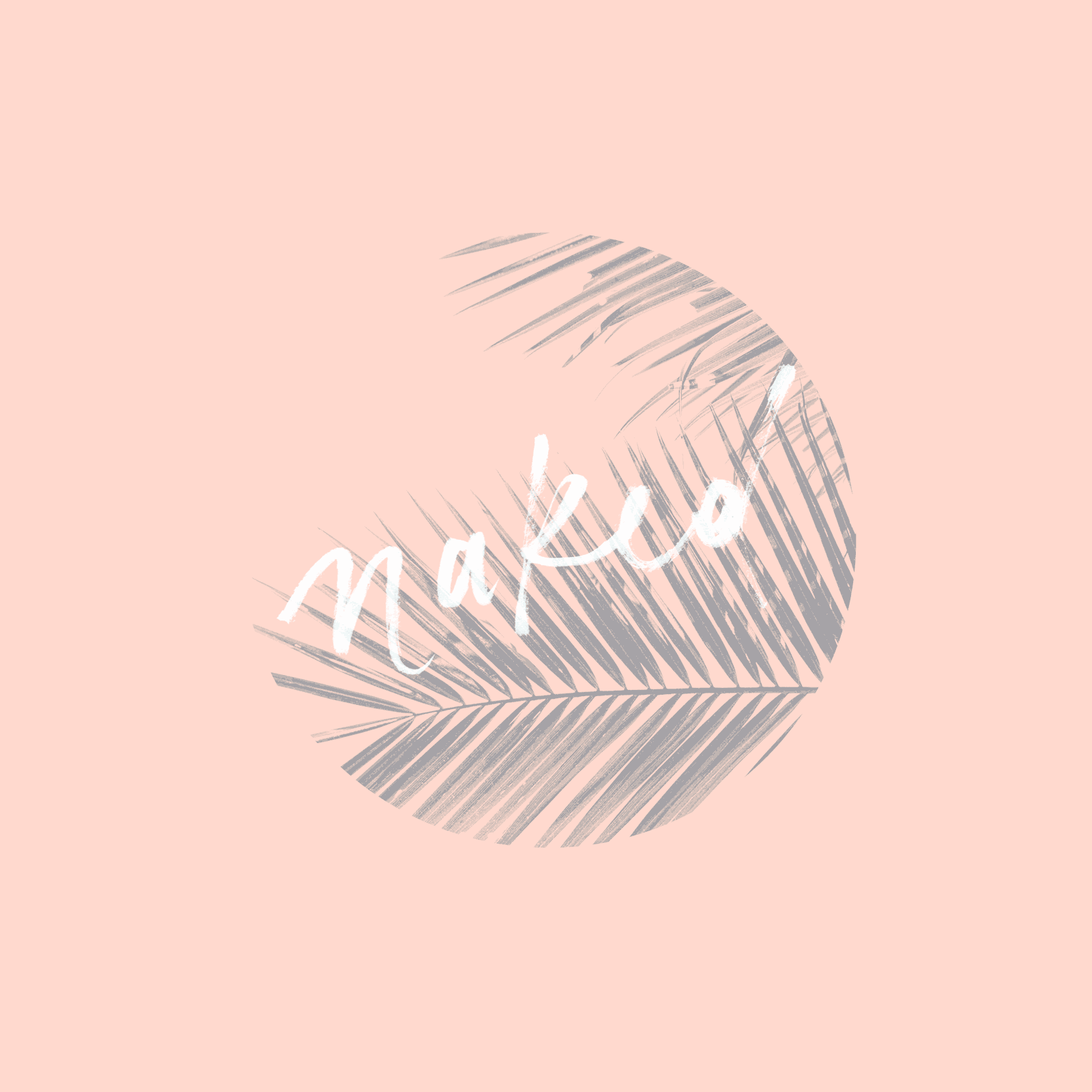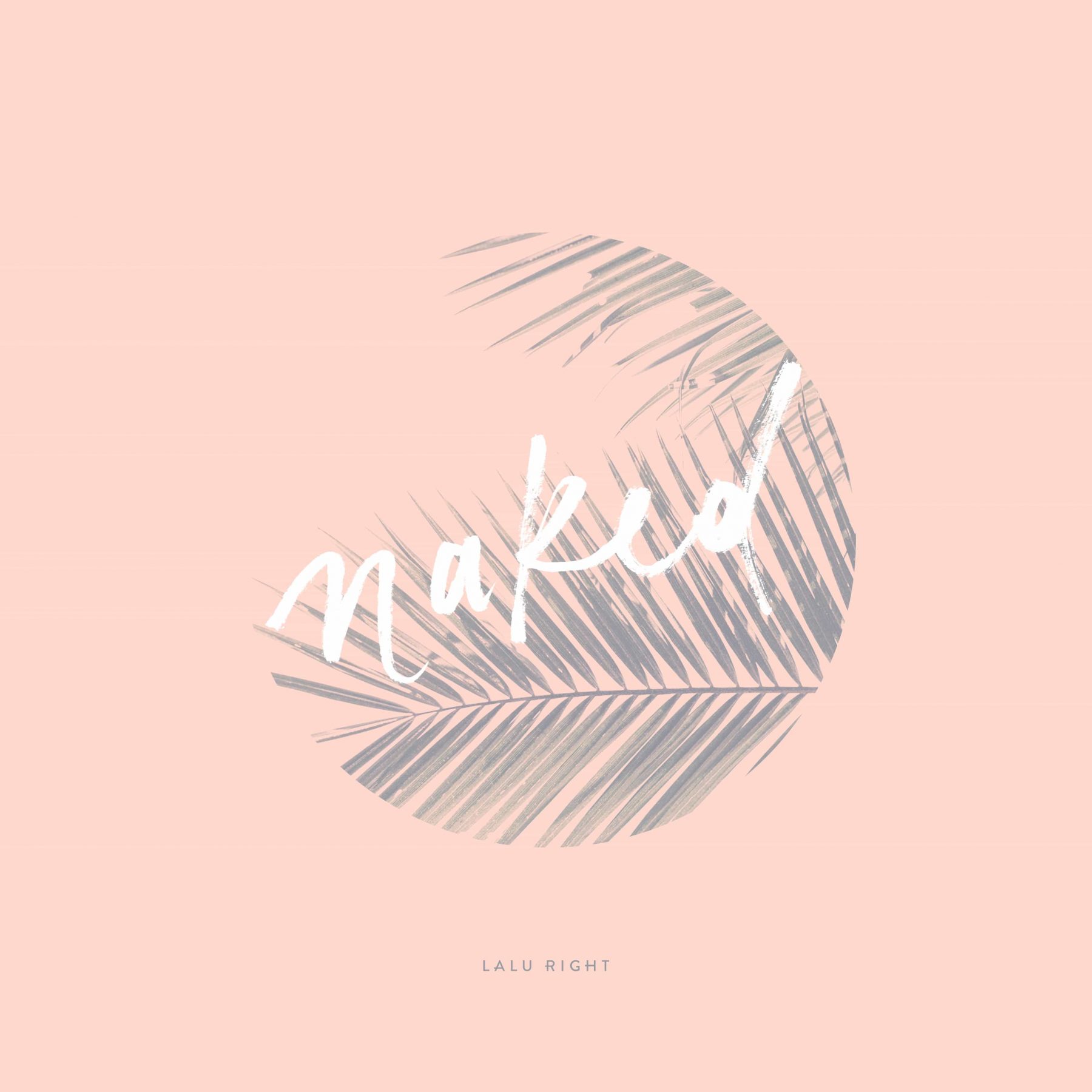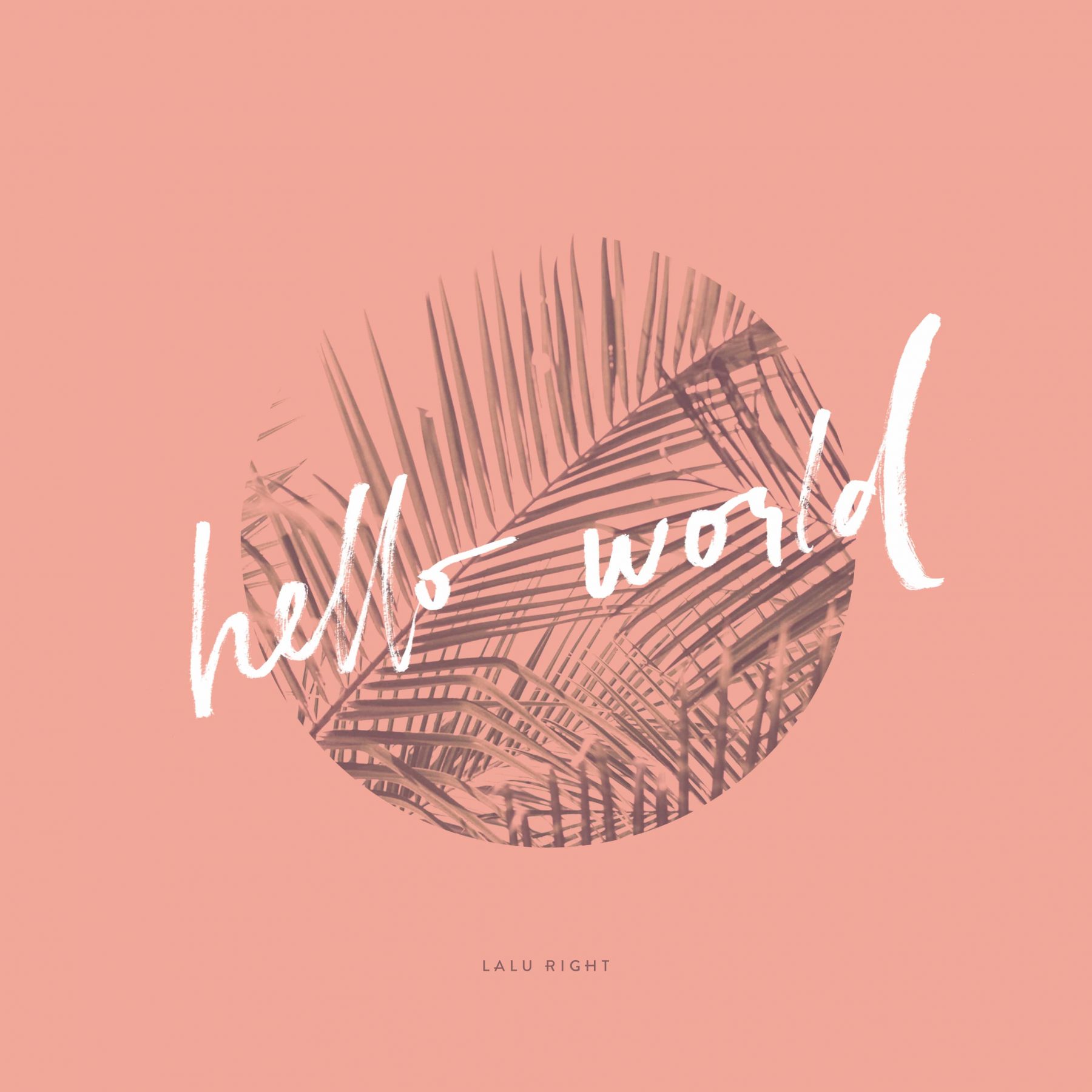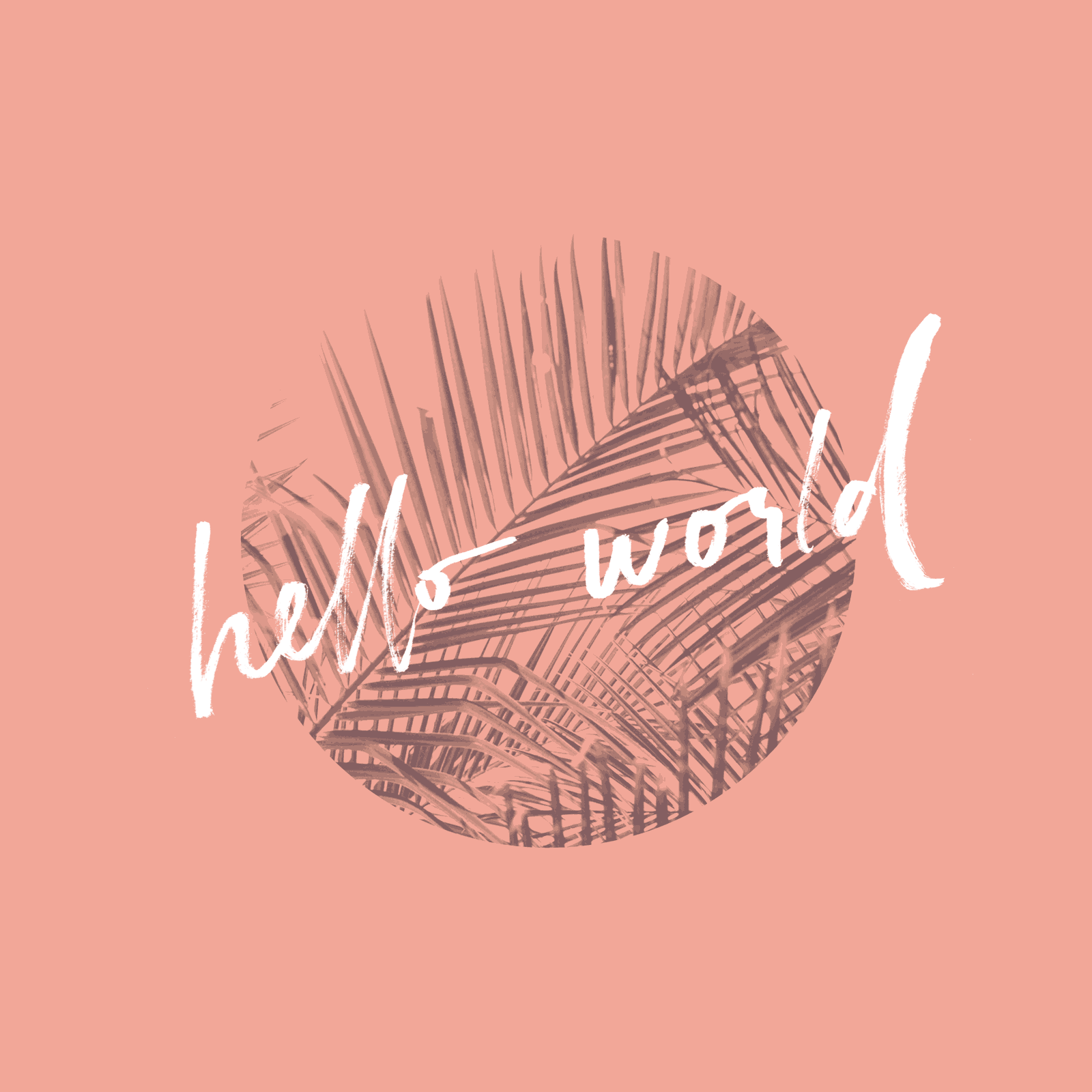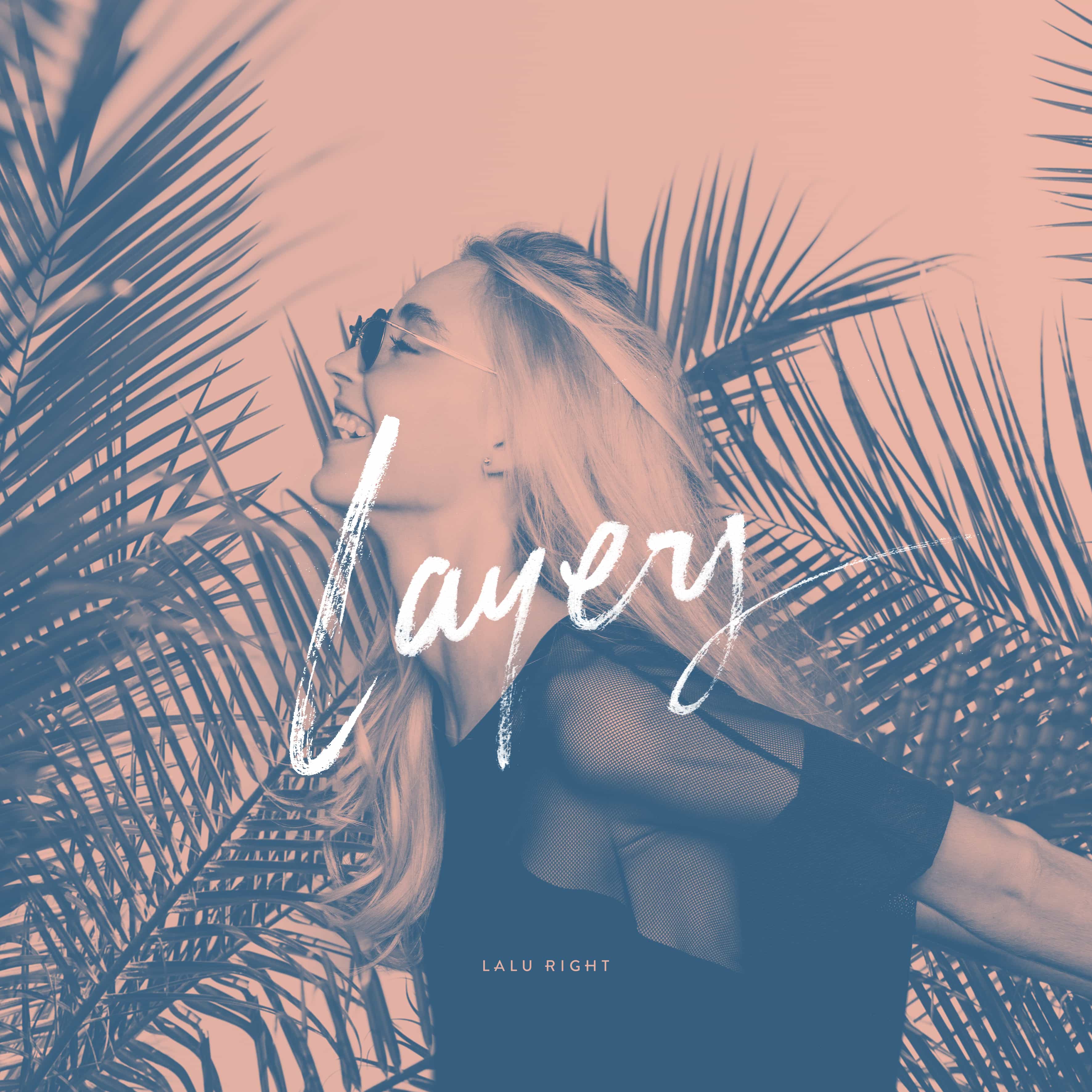 At the moment, LALU has only released one single which is "Naked" (you can here it here!). Later, she will release the two others which you saw above – really great and very interesting tracks. To wrap this all together, there will also be an EP which will contain all of them. It will be called "Layers".
We designed this one too, in a slightly different way than the singles. The composition here is much more open and busy, and we included a sho t of Lauren herself which was originally taken by Christian Wilmes. It will come out shortly after all the singles have been released. How exciting!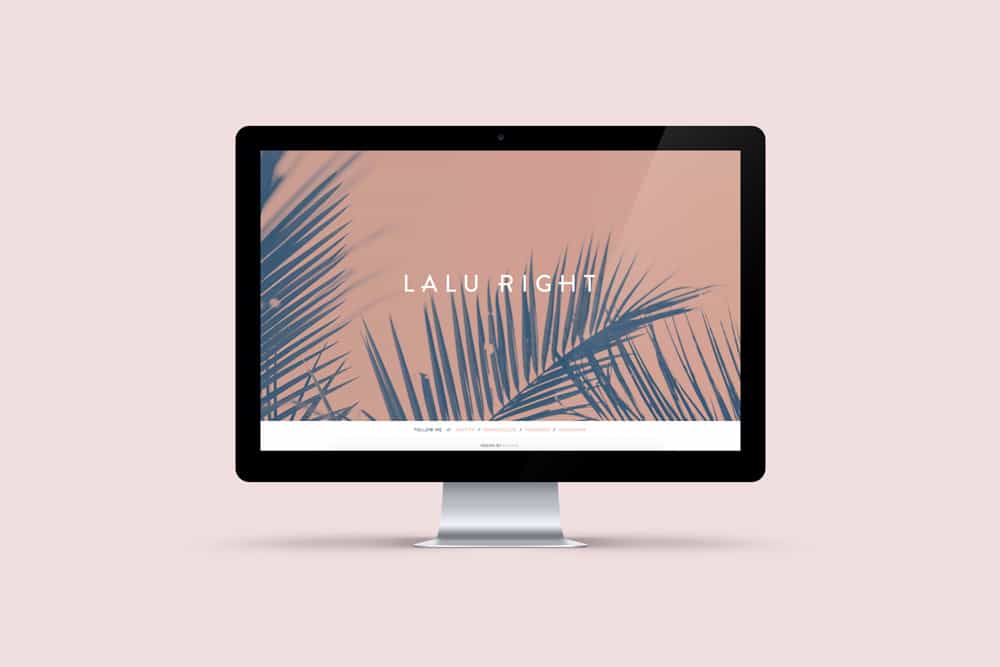 Lauren is now starting to talk about her LALU RIGHT project online and on social media. She's working really hard to finalize her upcoming tracks – of which she sends us samples while the work progresses. She's has a lot of ambition and she gets  a lot of inspiration from her travels (like we do). It's so much fun to follow her creative journey. We also created a little landing page for her, where you can find all her social media links. Have a look!
We are excited to hear what you guys think of this creative collab 🙂
Lauren's thoughts on our collaboration
Linda and David are two innovating creatives who created the world I was visualising in my mind. They did an amazing job – through the exchange of a couple of emails and calls, they understood exactly what I was trying to portray.

Their whole process was very enjoyable & most importantly fun! I had so much fun creating this world with them. From the beginning they were very enthusiastic, and partook in the project as if it were their own. Linda & David know how to capture an environment, and have great input & creative ideas. They were the perfect match for my project, I could not have asked for better! Thank you guys again for all of your hard work.
---