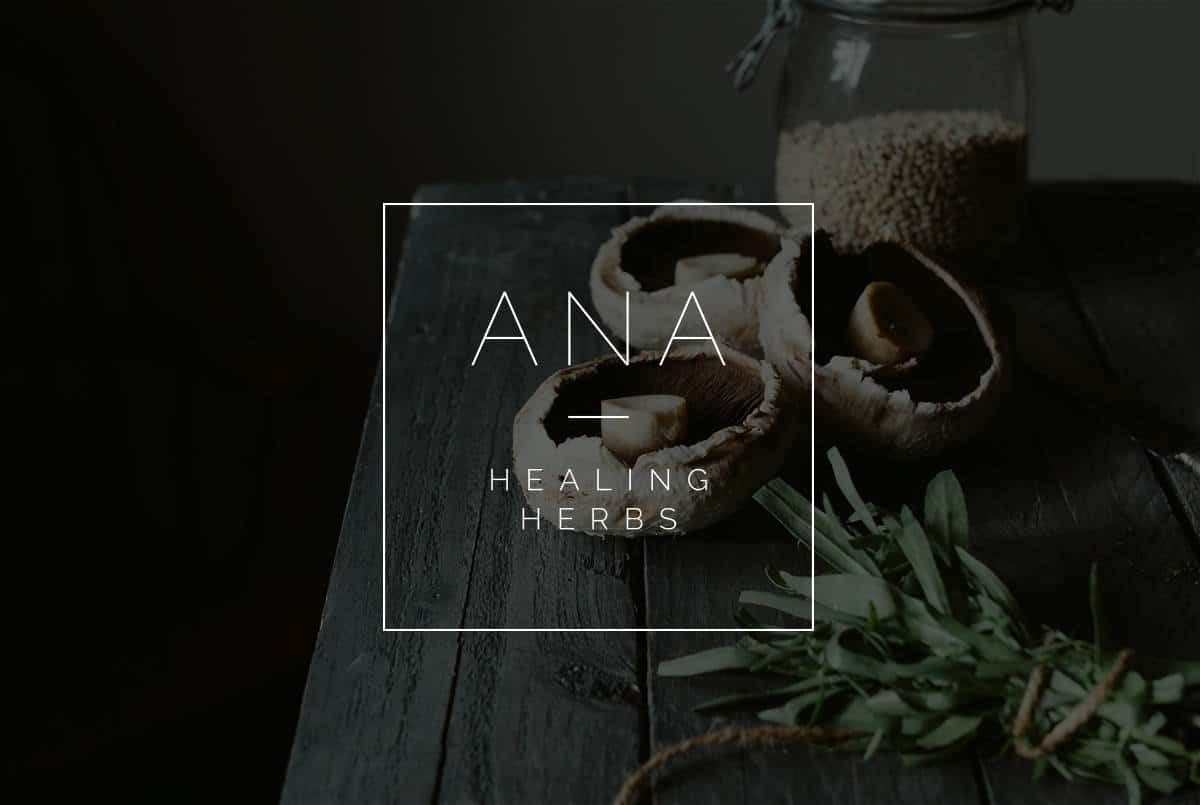 As many of you know, natural & holistic concepts are something that we're definitely attracted to. As both of us are health geeks, we are huge believers in the famous saying "you are what you eat" and we easily fall in love with anyone who is pursuing the wholesomeness of natural medicine and holistic health. Now, this project is all about that – we're very grateful about it and we're very excited to share with you today!
Our lovely client Ana is a herbalist and we instantly connected with her. Her passion for plants and natural products began a long time ago when she started her artisanal soap production. This got her interested in herbalism and aromatherapy which she then studied and keeps studying while running her practice nowadays – a lifetime learner! Ana Healing Herbs is the name of her business – through which she offers private consultations to treat clients in a holistic approach. And when she's not doing this, she crafts small batches of artisanal natural products such as teas and skin products, following a similar ethic:
"The products I make are traditionally handmade with care using only carefully selected natural, organic or wild-crafted ingredients and absolutely no artificial ingredients of any kind – ever. I believe that every product we put in and on our body should be a gift of nourishment to our bodies."
Ana had a great philosophy, but she needed a bit of help in branding herself and her products better, as well as improving her website – as that's where her clients find her through. This was all something we were very happy to work on, in a holistic way just like she does with her clients 🙂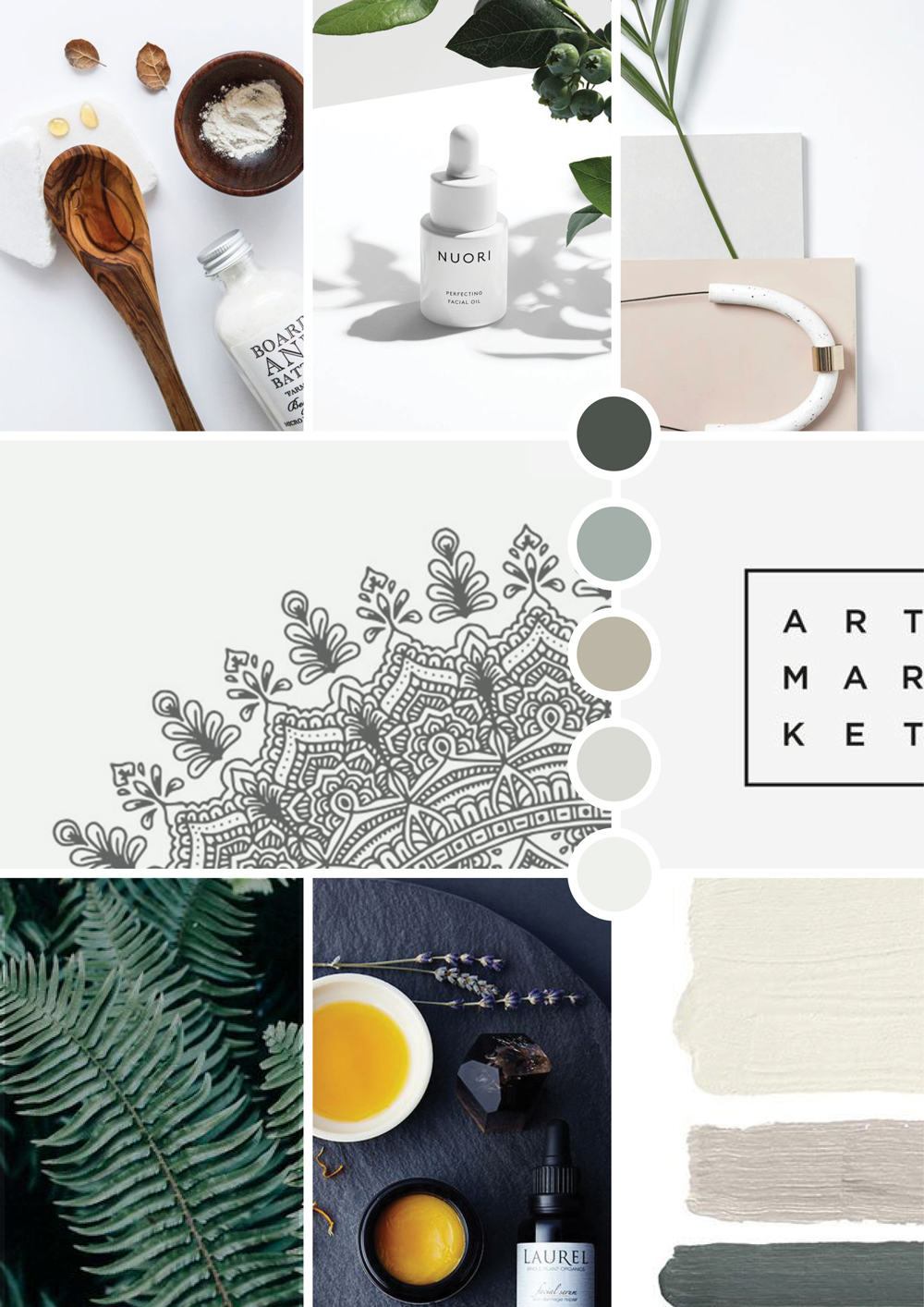 As always, we start every project with a thorough questionnaire and a mood board to help us define the new, exciting direction we're working on. In order to move forward, Ana's new brand needed some de-cluttering and a fresh new approach which communicates what she's all about, in a very simple yet confident way. In the pursuit of minimalist inspiration, we pulled out a very natural color palette of muted colors with some seemingly clay-like tones.
We decided to keep some elements from her previous brand concept, such as a mandala, but we aimed at re-designing one that is pleasing to look at and that can easily blend in with the rest of the brand elements we'd be bringing around it, and not mess up the simplicity that we'd be looking to create.
This was a process that took us out of our comfort zone, as we had never really designed such a complex element before. After loads of sketching and trying things out from pen & paper to the screen, we managed to create a couple of elegant, thin-stroked mandalas that we were super happy with.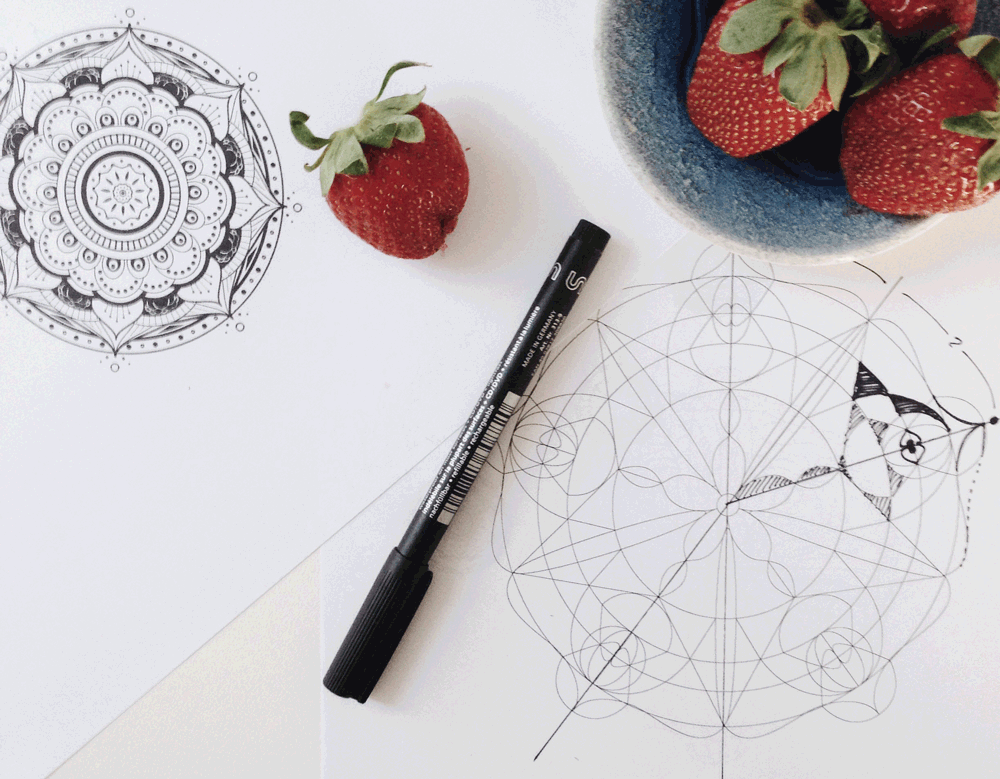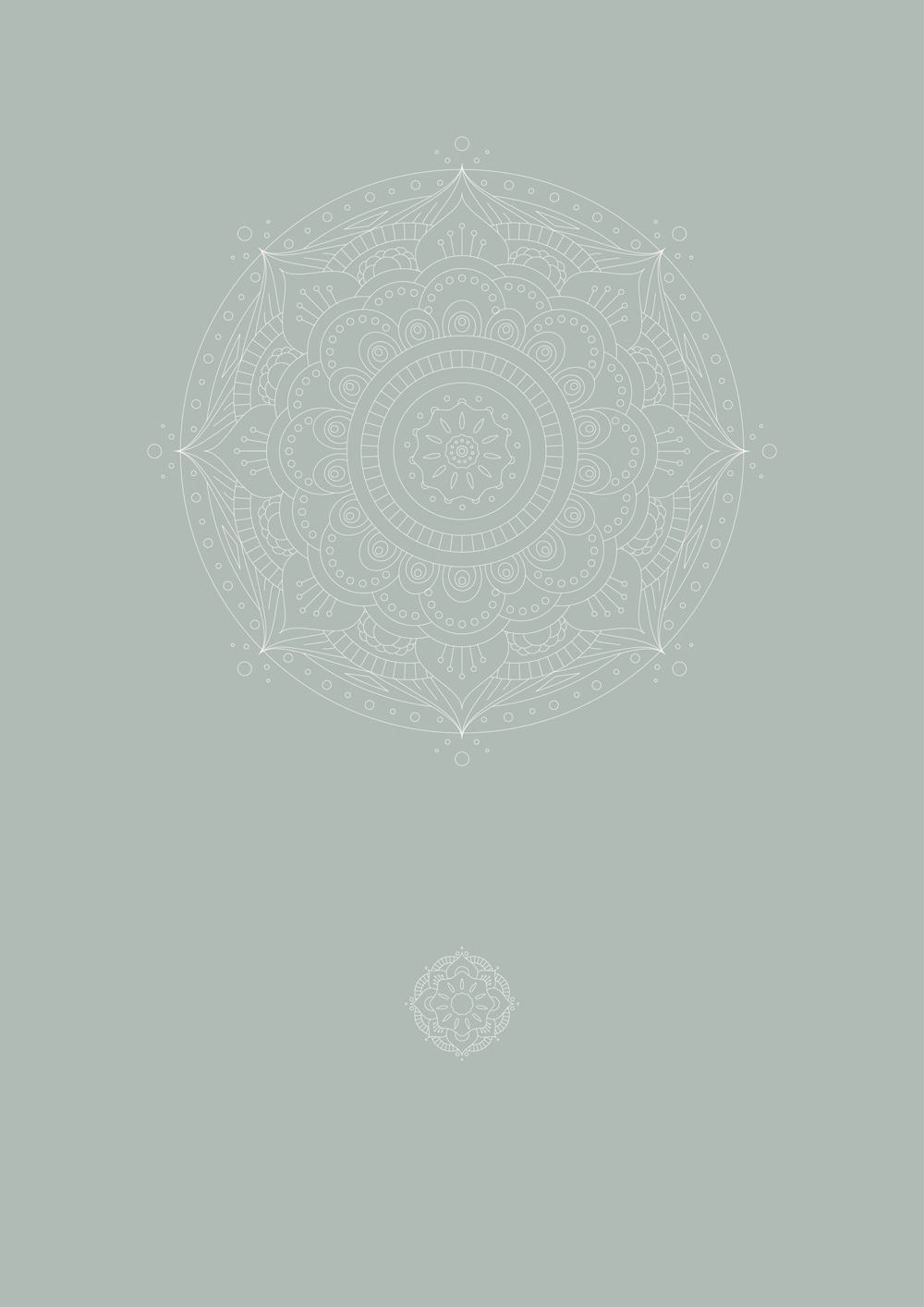 With these mandala elements being at the heart of the brand, the logo itself needed to be very simple and flexible so that it could easily be combined with them. By choosing a timeless font and carefully paying attention to lines and spacing, the whole brand comes together!
We're pretty happy about it because even though we started with something we were not familiar with (the mandala), the entire look when the brand is completed is still very minimal, making this holistic business look elegant, attractive and not cheesy or too hippie as are many others in this field! You know us, we like to kick clichés in the butt whenever we can 🙂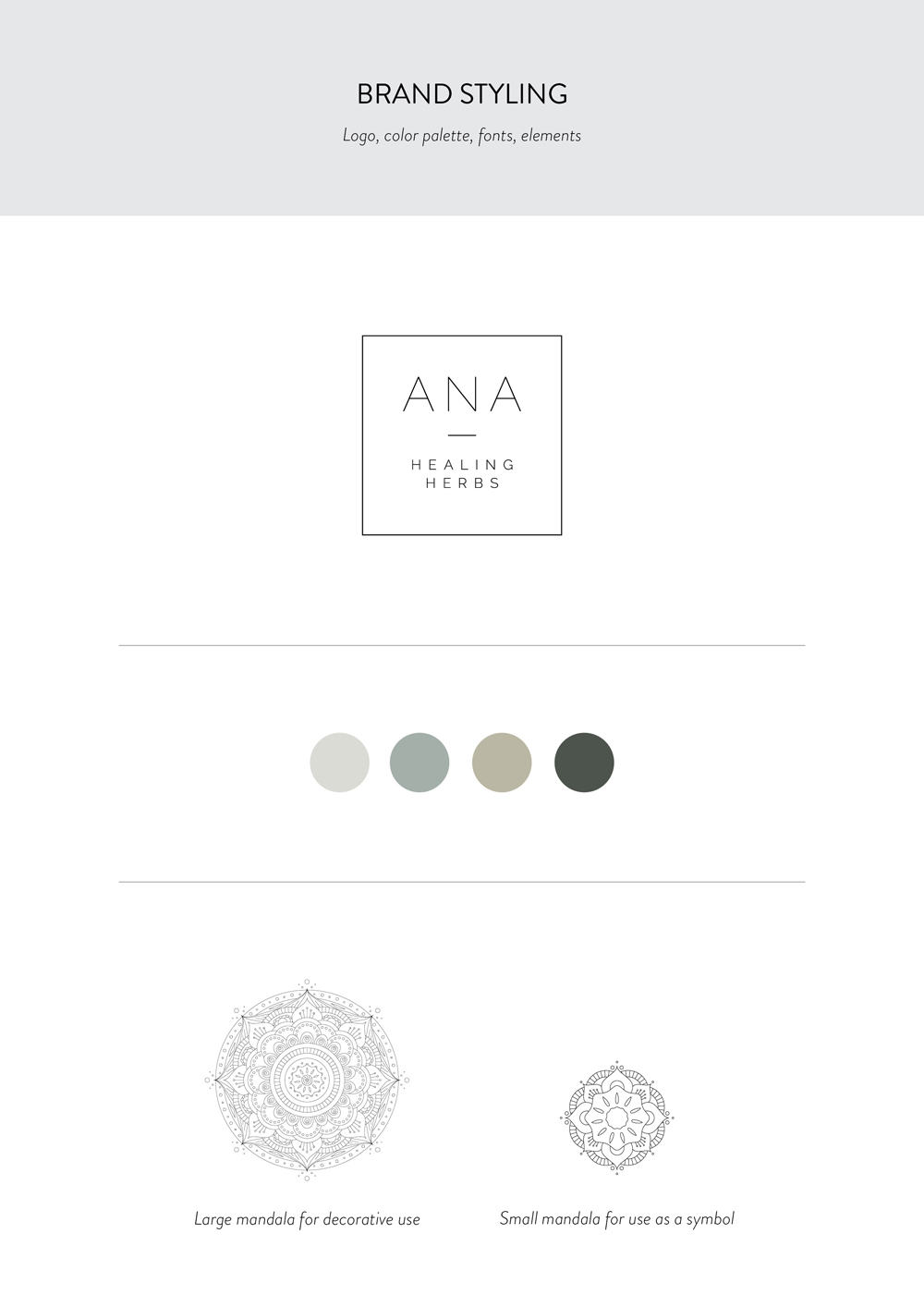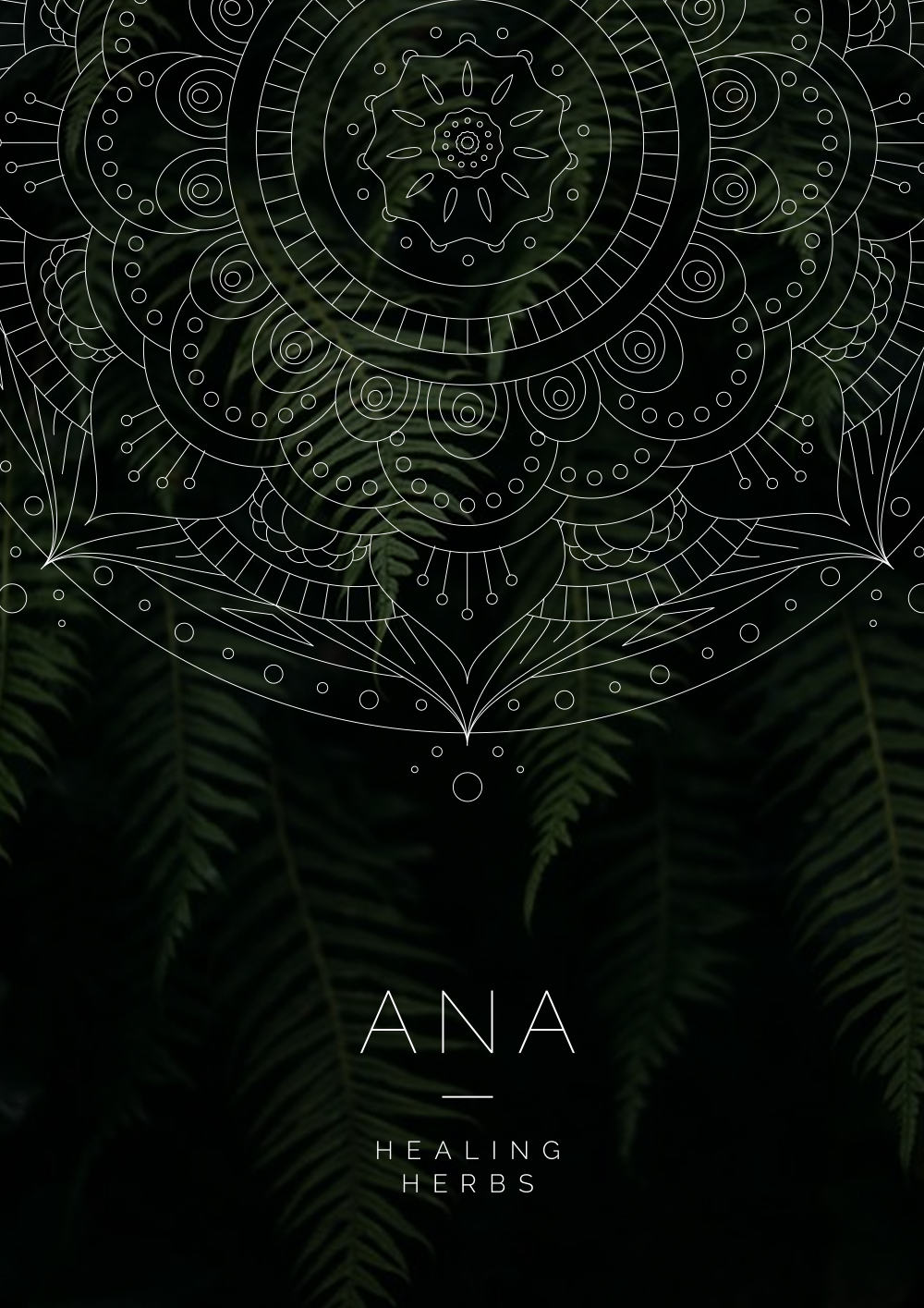 The business cards we designed were in square format so that they could perfectly hold in the logo. Square cards are always fun! We kept the look super minimal and printed them on naturally textured & recycled cardboard, with the mandala itself in a transparent varnish so that it can be felt to the touch.
We also designed Ana's new website, giving it a fresh new look and a user-friendly design. It's based on a single page where we made sure to lay out all her info in a lovely way that is easy to scroll and get to know Ana Herbs without losing too any time in confusion 🙂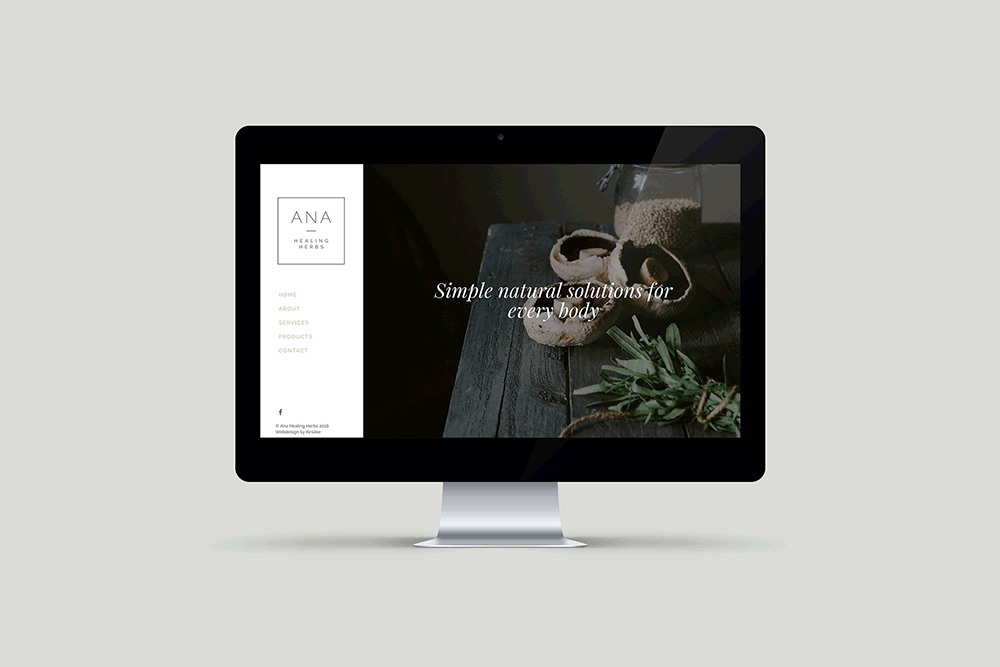 The next thing we'll be working on (very soon) will be her packaging design. Ana will need a few new labels and packaging ideas for her products – so looking forward to get started. We have already prepared a few mockups to visualize what this all could look like and we're aiming for a simple but elegant, apothecary-style look!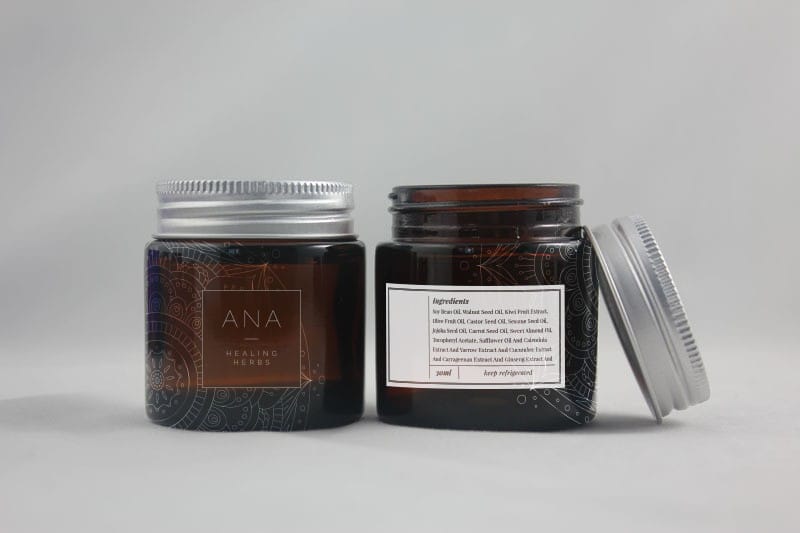 We're excited to hear what you guys think of this project – please share your thoughts with us 🙂
---