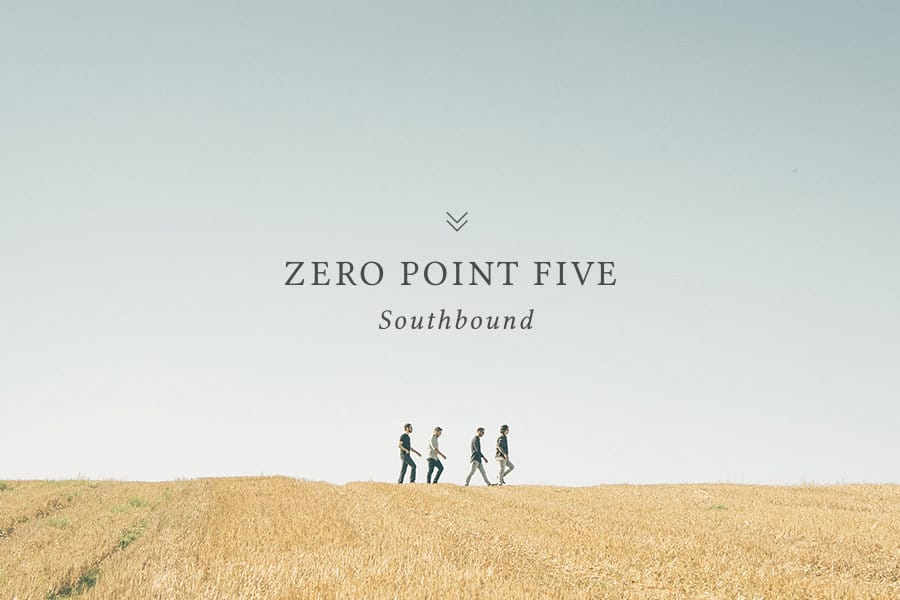 Back in the middle of august when we were literally in the middle of nowhere in Crawford in the south of Scotland, we received this first email with a very interesting request, to work for a local music band. The Luxembourgish band Zero Point Five had indeed finished recording their latest EP called Southbound and they were ready to renew their band identity.
I remembered Zero Point Five as they played after me (yep, I'm also a musician!) a few years ago at the yearly Fête de la musique in Luxembourg City. The energy when they played live and their country pop style got my attention back then. I must say that their music style is not quite common in Luxembourg, but it's dynamic and fresh, so whether you're into it or not, you're gonna have a good time watching them live.
This project started with a pretty basic request, almost too basic. However, by analysing their online presence a little more, we decided to take it a step further by digging into their whole visual identity as a band. We realised that many things matter when it comes to that, and of course it has to be approached holistically in order to work! Some things that are not really about design , such as the dressing style of a band, and their attitude on stage is really important and it's something that most local bands don't take into consideration. I've been playing with some bands in the past and I know how it feels to have four or five band members working for weeks on these same songs and not giving the smallest interest in anything but that damn guitar solo that will blow the audience's minds.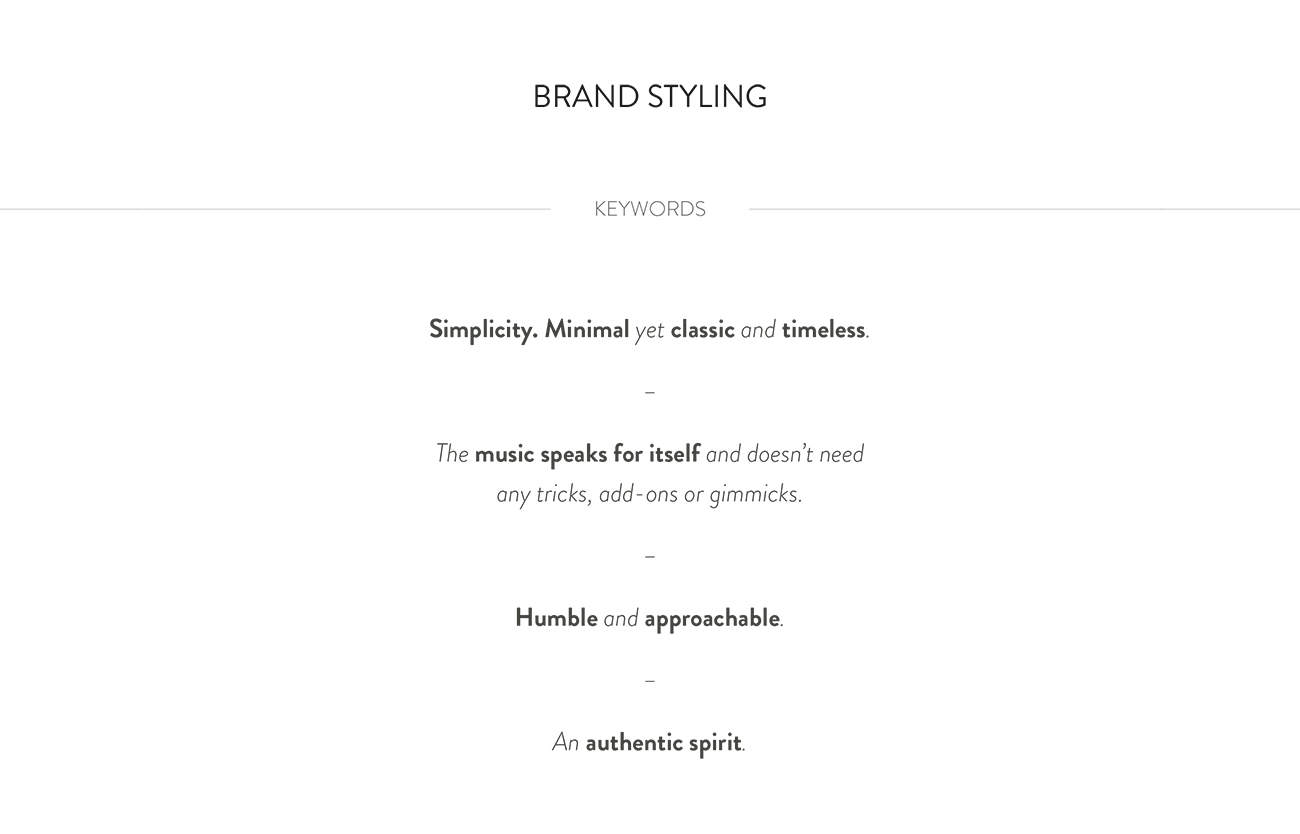 If you want to start small you need to focus on the essential. First, it's about defining what the whole concept is about, in keywords. Then, it's about fitting it together with a nice band (& brand) identity, a good attitude, a well structured press kit and technical rider, plus maybe some cool merch so that fans can take something home with them when a gig is over 🙂
We believe that it's more common to work on the identity for each band's project instead of eternalising the band's name with an single logo that ends up going "old fashioned" really fast. This band is still young, they're still finding their way into a concrete style, so what we tried to capture visually is the ambiance from their latest album, in a way that would still feel simple and authentic. We also reviewed their logo and designed it based on a carefully chosen, timeless font that has a classic, more mature feel.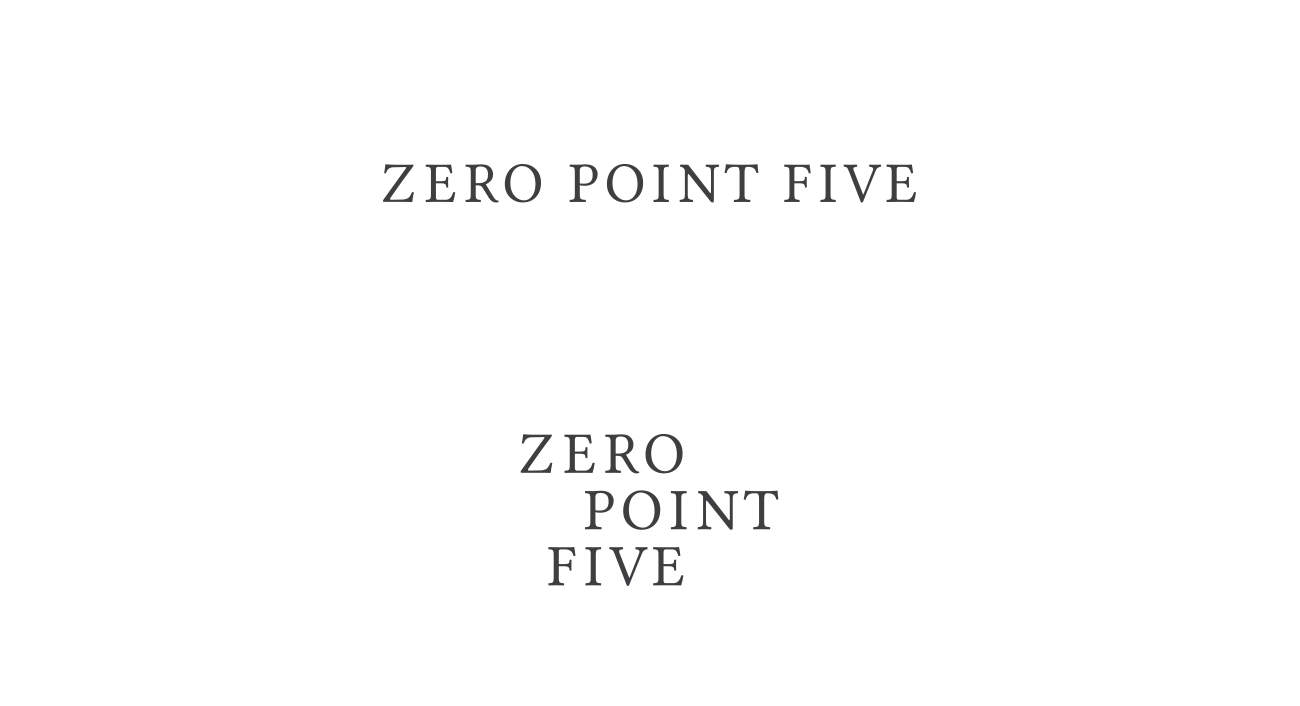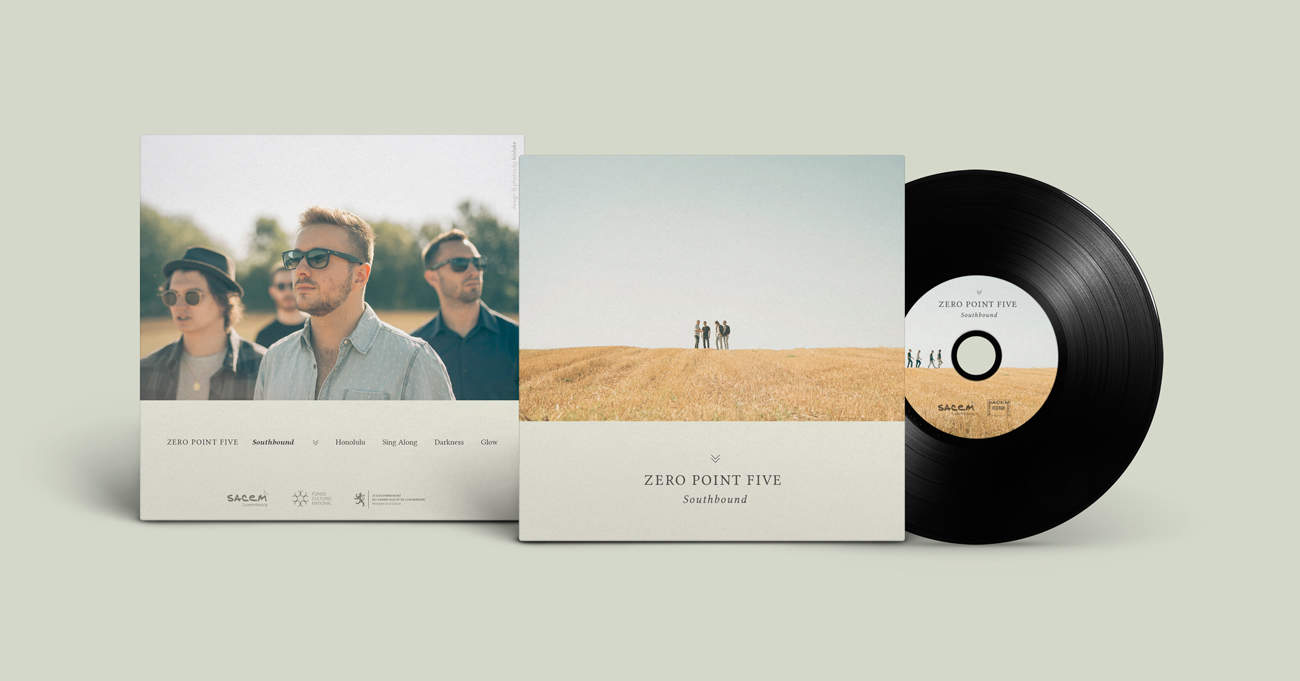 The fun part of this project was to actually put it all together and end up with a variety of products. It was super cool to design their EP itself, as we got their CD printed with a particular technique that made it look like Vinyl, just like in the good old times! A really nice vintage effect that was perfect for their folky, old-school element.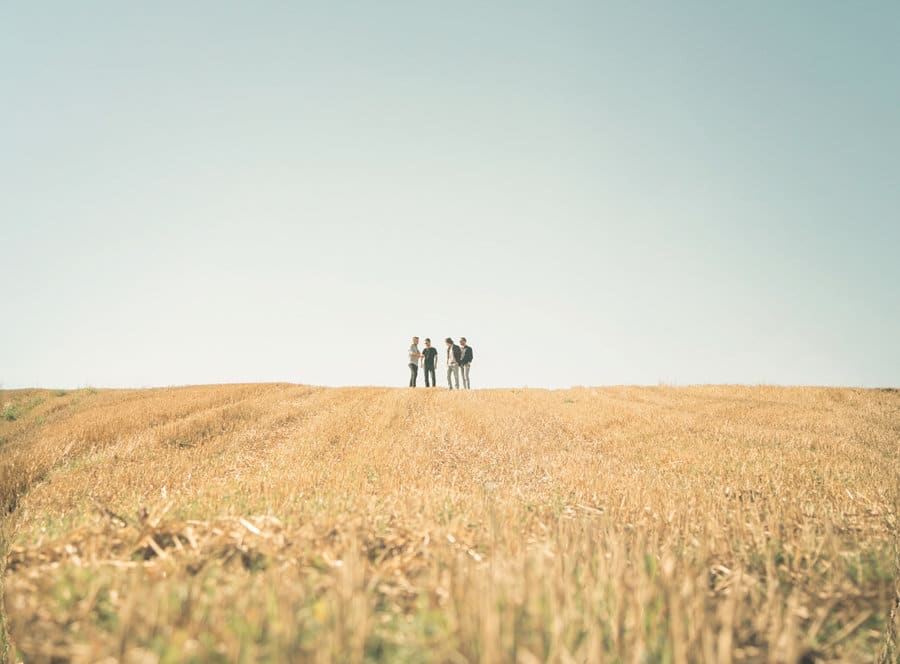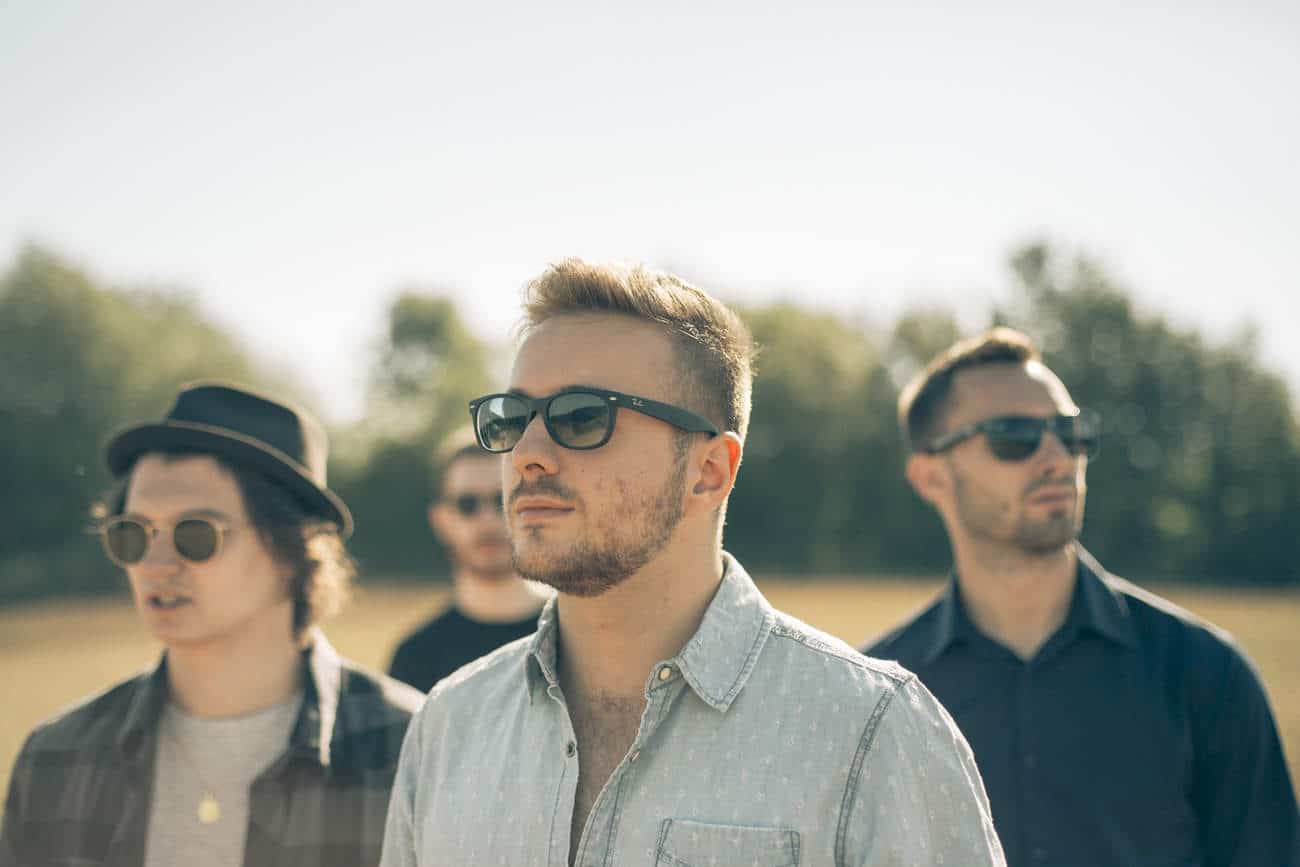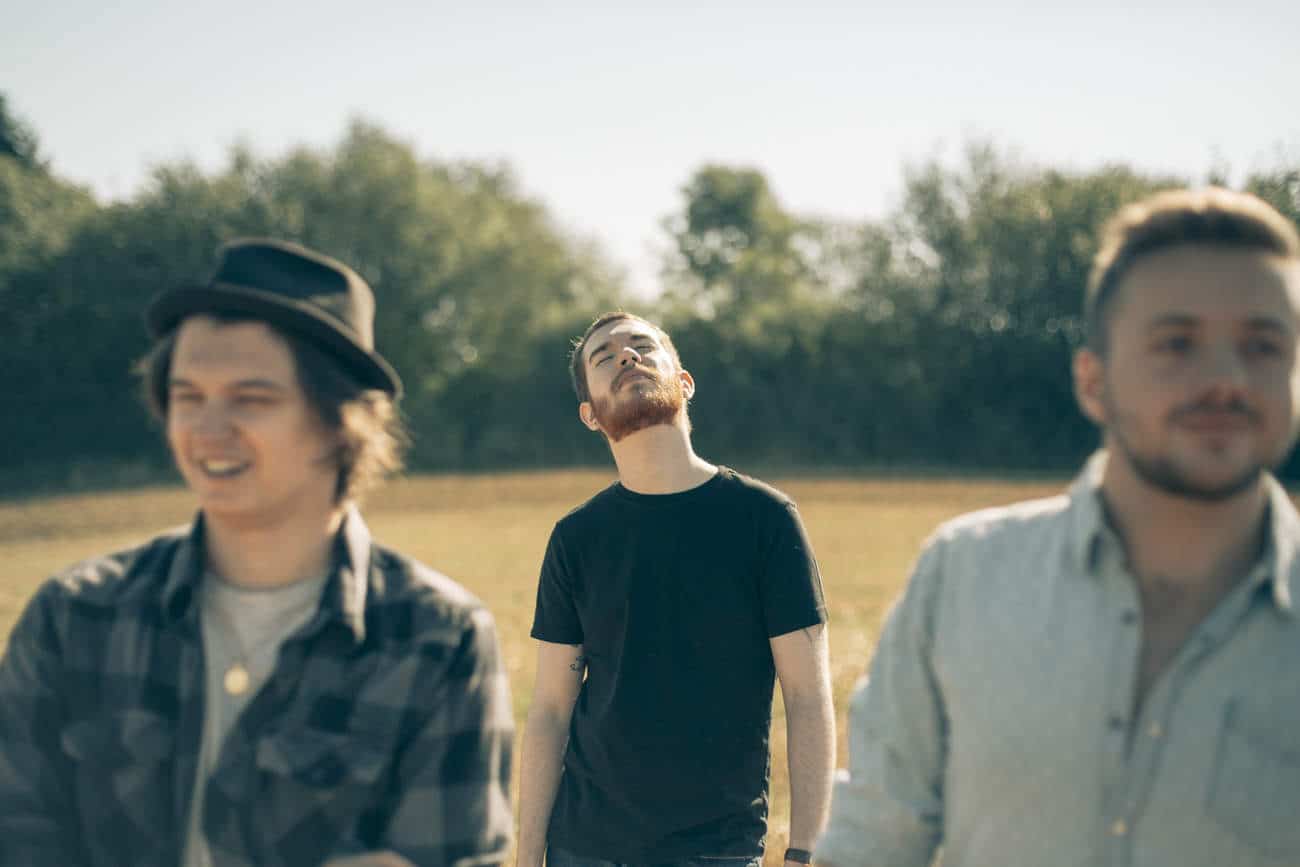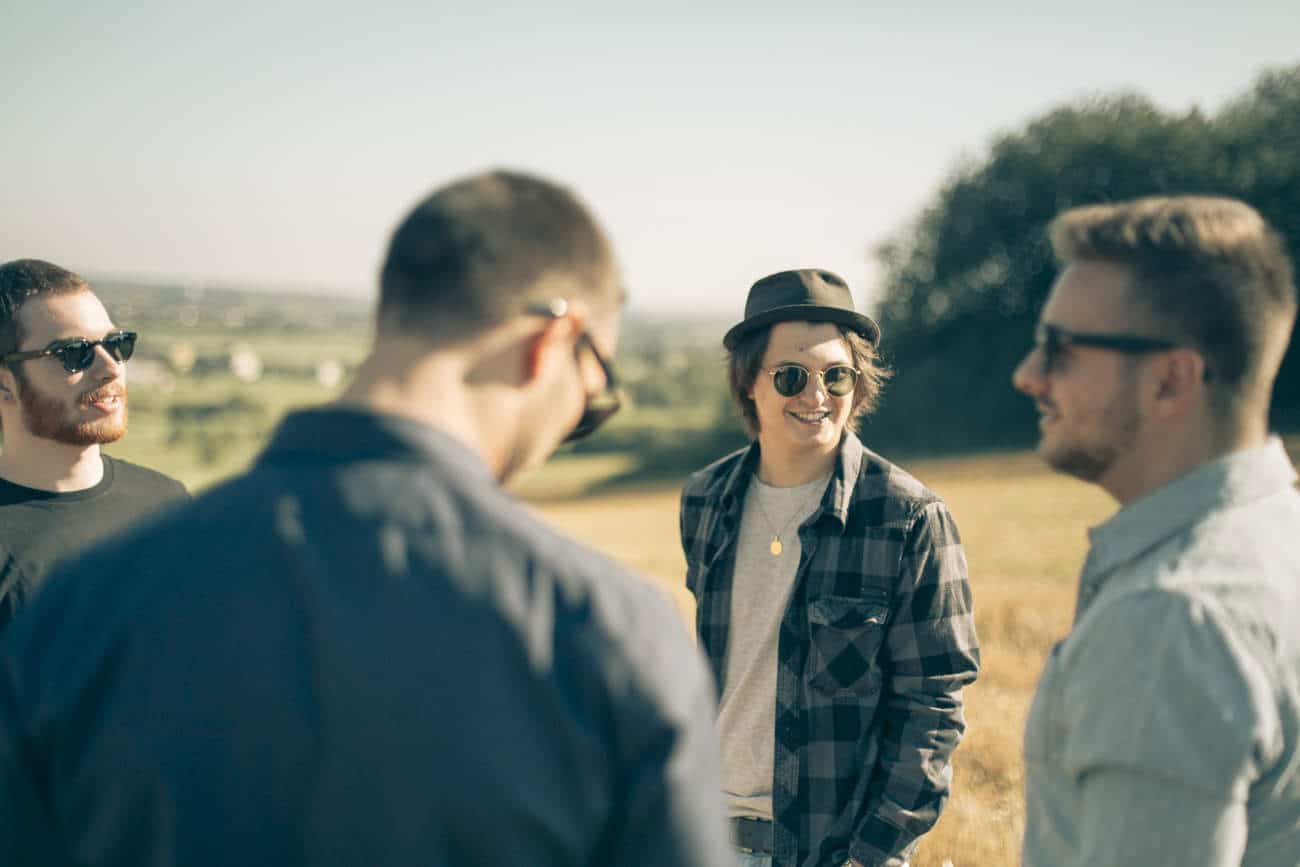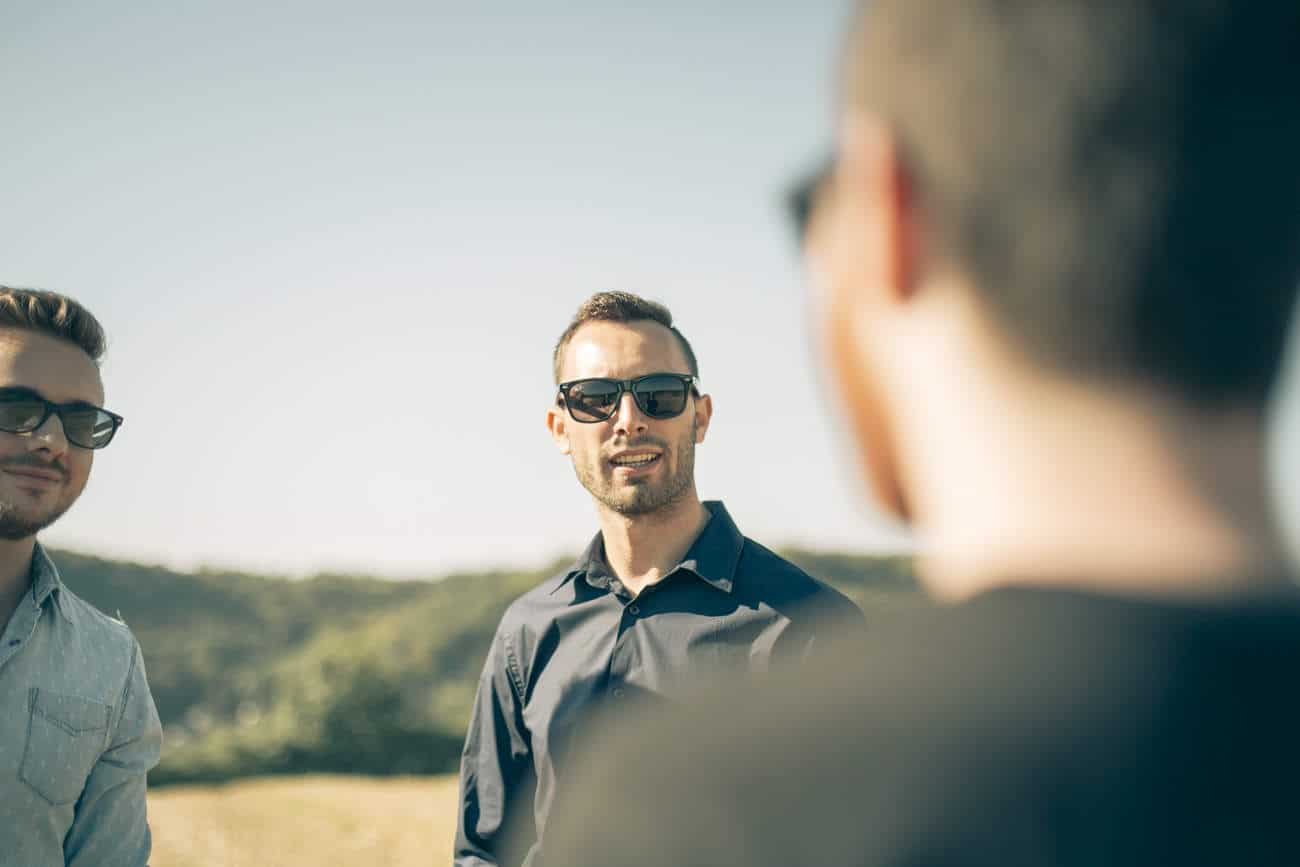 Our biggest challenge was to decide whether or not to hire someone to do the photography for the project, as we were travelling and were initially not planning to be in Luxembourg at that time. Sadly, photography is the only thing that we just can't do "remotely", like design work. Despite that, we decided to return there earlier than predicted, so that we could take care of it ourselves after all – it was worth it! I guess that we got a bit fed up of the rain in Scotland and it was way easier to do this ourselves instead of directing another photographer to understand the exact ambiance we want to capture. Luckily, the weather was pretty awesome at that time, so we planned a day and met with the band for a morning shooting in the fields. We don't regret at all coming back a little earlier from our travels since we were really happy with the end result.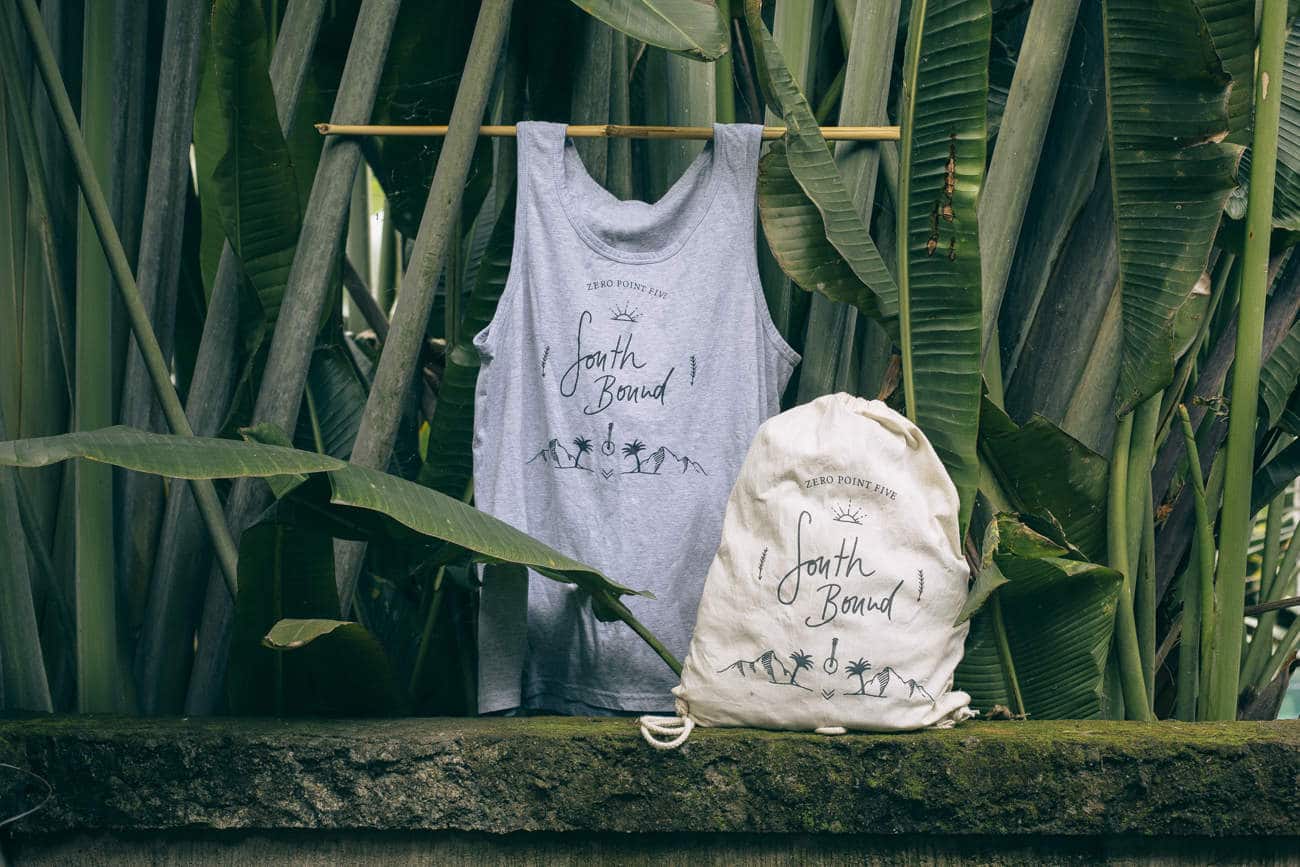 Of course, we also worked on some merch, and that allowed us to think a little further. The idea not being about simply pasting the logo onto t-shirts (how boring!), we decided to create a custom illustration instead. This would add an extra layer to the project that would be used only for the purpose of the merch and therefore make it feel really unique.
We can still picture it on a first idea we had… getting it printed on vintage enamel mugs. Like those that people use around a campfire. That would have looked pretty awesome for sure (…and it's still doable!) but the band decided to go for a more easy transportable product, so the illustration got printed on some tank tops and on a little natural cotton bag.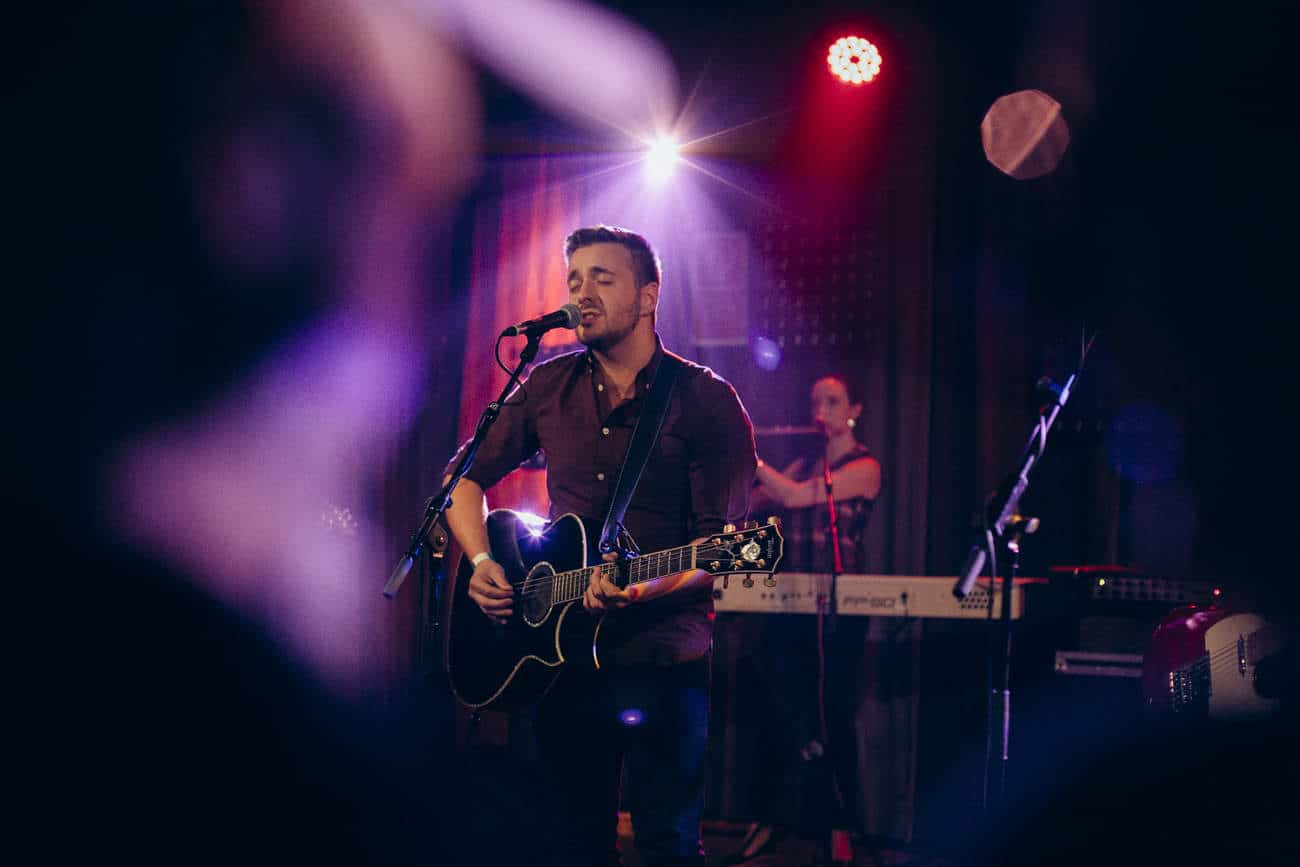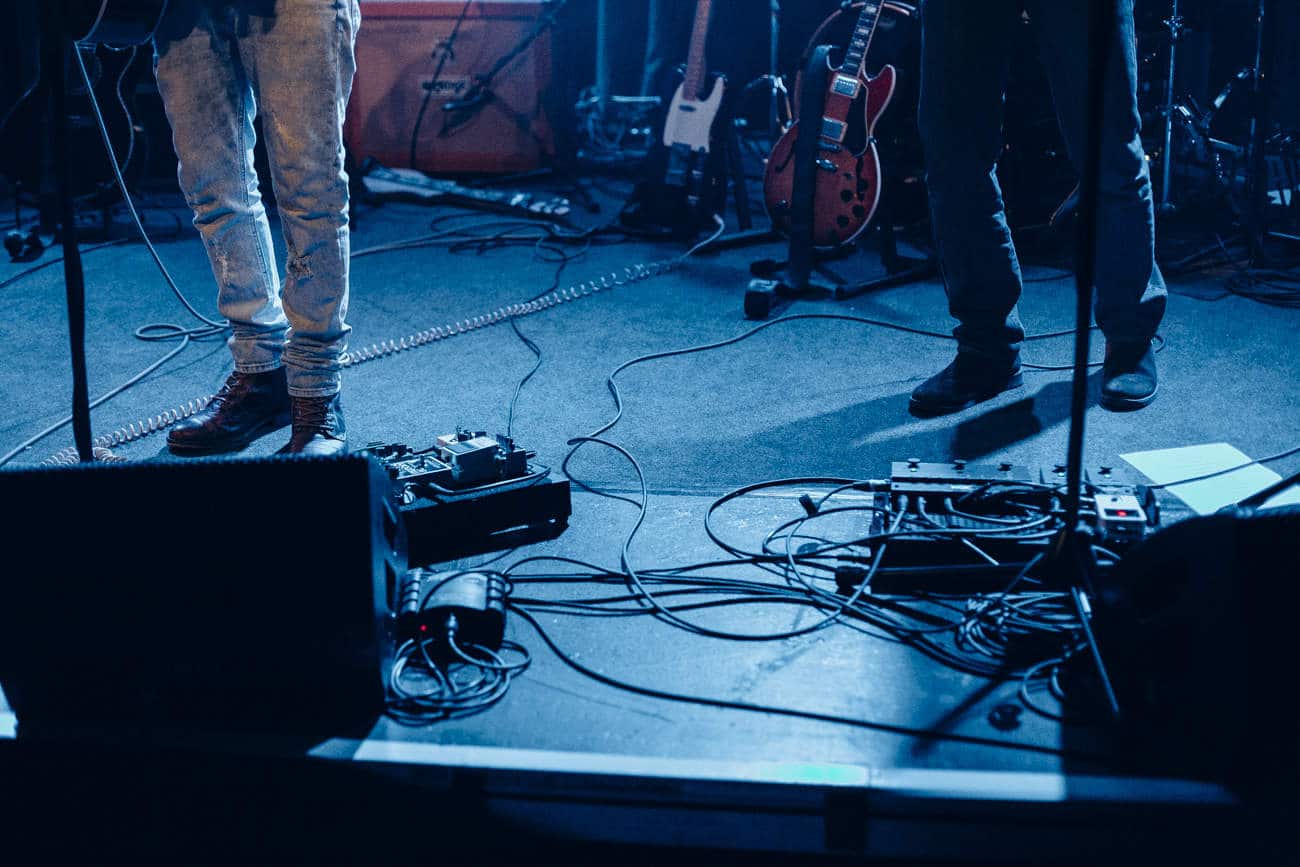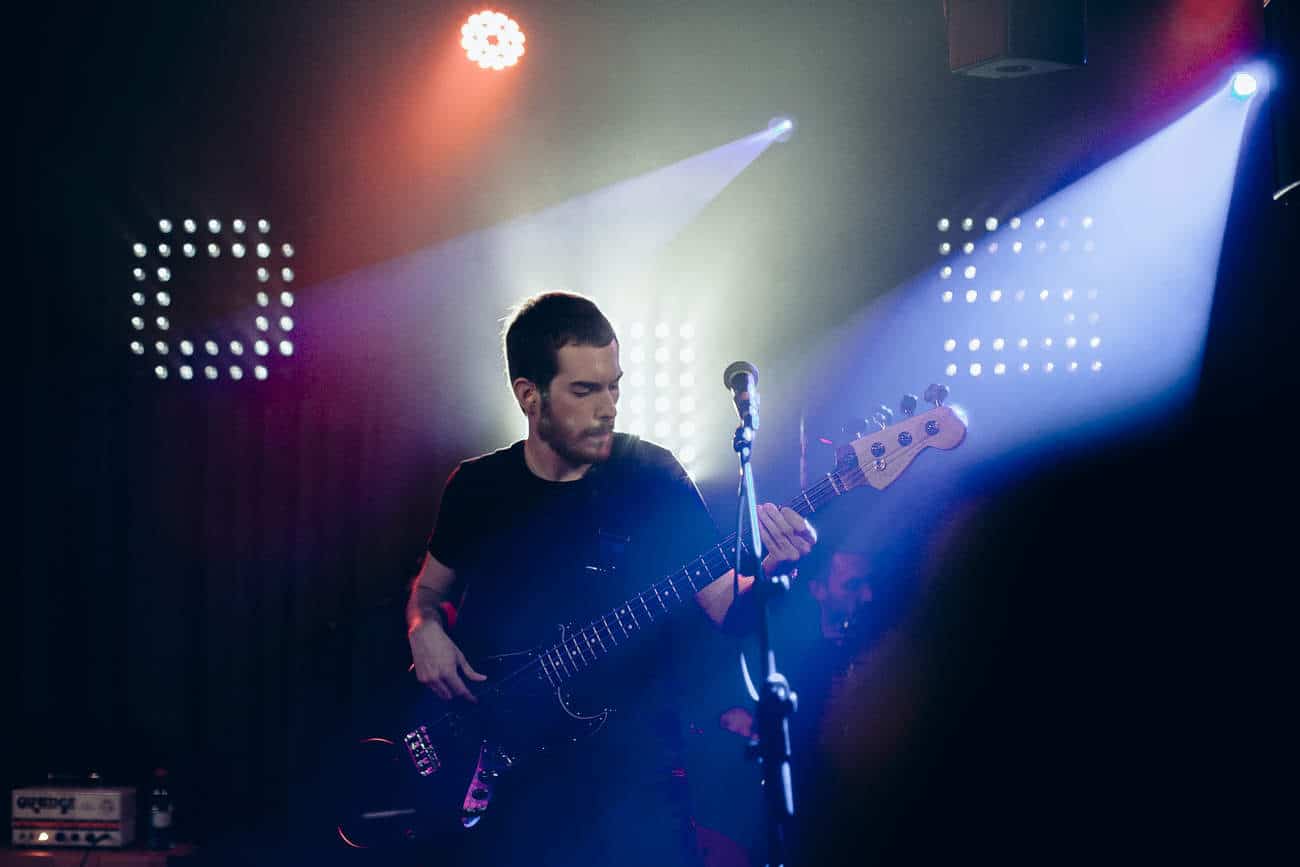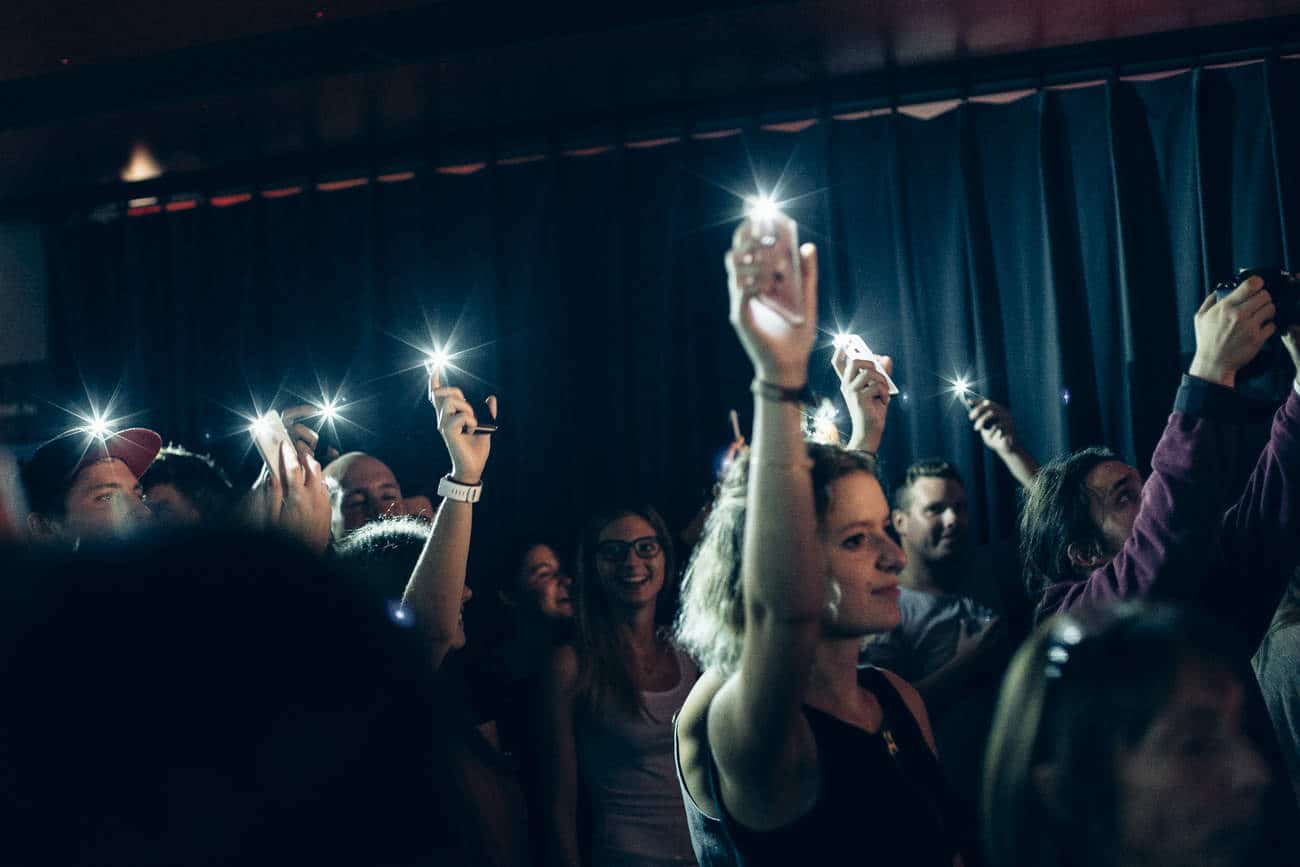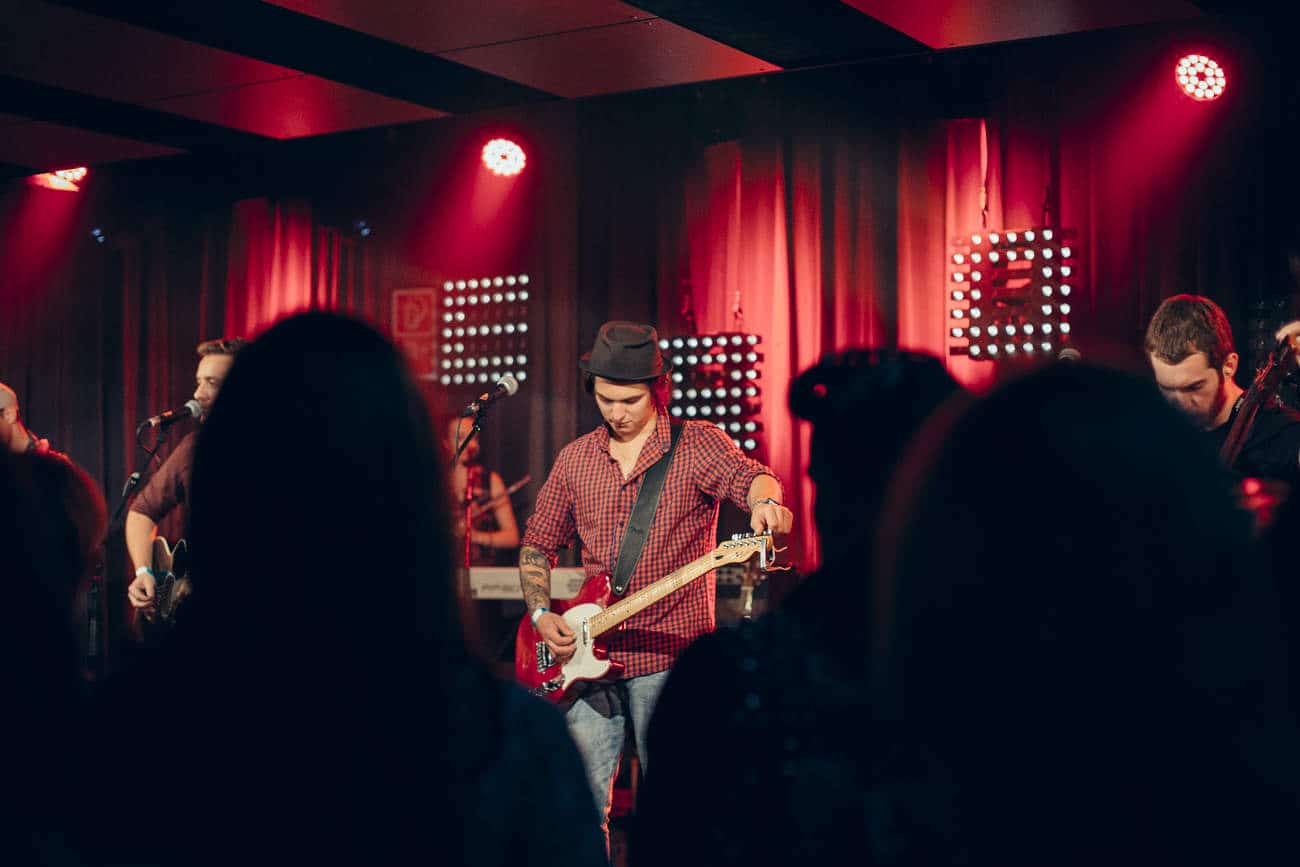 This whole project was done in a short but intensive period of time. We had a clear deadline since the beginning which was their release party. Even if we were quite busy at that moment and had to leave for our Weekend Trip in Antwerpen the day after, we went to see their release party and collect some the merchandising for ourselves 🙂
This is a project that we're really happy about, as it allowed us to work in a very broad angle and to actually help the band reach a new level of self-confidence, like a new and more mature chapter full of exciting promises. We can't wait to see what these guys will be up to and how they will keep evolving over time – it's a band we'll be supporting and we're looking forward to more projects like this one in the future!
---