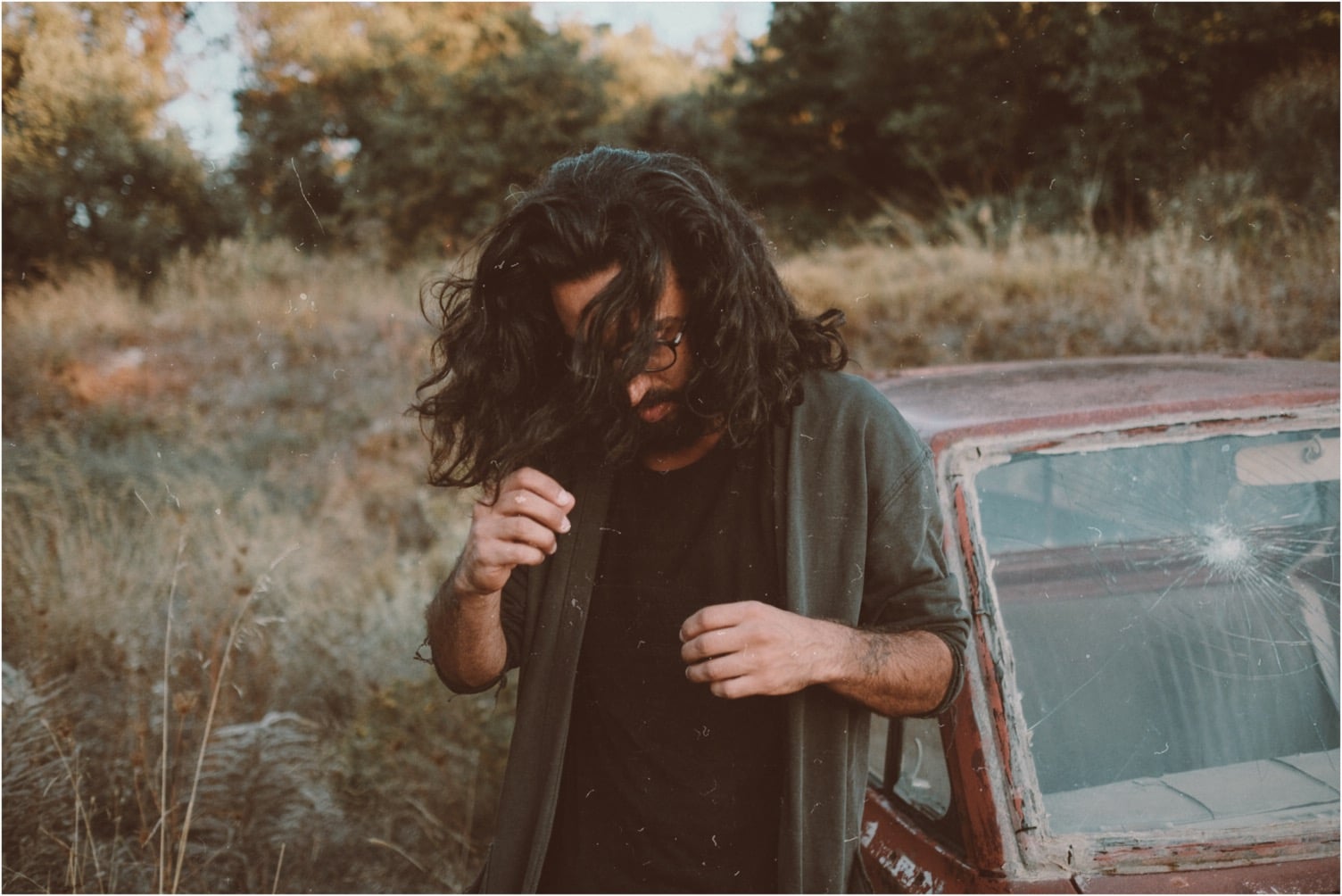 The early years and the pursuit of something bigger than I am.
I have realised that I've spent years – trying to do something – for the simple reason that I really believed that there was one thing, that I really had to do. I've always been driven by Music, as the type of thing that I can remember doing since I can actually remember. The first clear memory of it is me being 6, at primary school, standing in the middle of the class with a harmonica in my mouth, showing off to my crowd. I was very nervous, because I'm naturally quite shy and introverted, but I did it and loved that moment. My first moment of confidence.
So, it got obvious with the years that if there was one thing that could get me more confidence, that would be music. I remember quite a few episodes where I would bring my keyboard to other places. An instrument has always been my favorite toy, or the one I could play the longest with. I got distracted with many things actually when I was a kid, my focus was all over the place. I could spend hours with any little stupid thing. Which was perfect for my parents at restaurants, because even today, I love to play with crumbs and fold any paper laying around, to then start and making it into something crazy. There was of course also some LEGO's, which I always related to the structure of a song. And then finally, I've spent a lot of time playing with action figures, which I was so fascinated with. I loved the fact that you could invent and change completely their persona. Playing and understanding a different phase of their life than the actual present, over and over again and to then understand one specific element of their lives really inspired me.
Linda often points out that I'm very connected to the past, and I guess that's what connects me more to this new project as 'Shepherd Bones'.
The revealing of the soul
I live most of the year on the island of Crete. I had an awakening a few years ago that led me to quit my 9 to 5 job and go bold. Really bold for most people. I understood that this island had a lot to offer but never imagined I would actually find myself so deeply spiritually. The whole environment here is the the root of my persona.
Shepherd Bones is the deepest you can find about me. I'm fascinated by psychedelic realities of life. Psychedelic doesn't necessarily refer to drugs – it literally translates to "manifestation of the soul". With the years I've made so much introspection on myself that I have found many realities about who I am. I literally really discovered what's in the essence of me. What I truly love or what I was truly feeling at a certain moment of my life were the type of questions that I kept on analysing and that actually made me come to these realisations. It's funny because we always think we need to "find the answers" but before any answer there is always a question.
The relation I have to music is what this project as Shepherd Bones is all about. From all the bands I've played with to all the solo projects I did by my own name, this is the only one that makes sense to me. I've learned a lot from all the other experiences, but I always suffered a lot from not being able to find myself in them. I think it's way easier to live as an artist once you know who you are and what you're doing.
Today I feel as it's totally normal that I had to create this persona at this point of my life. I had to mature with the years, until I could even come up with the idea of doing something like that. I really feel it like a birth or even a rebirth sometimes.
To the creation of something raw
The obvious first thing you consider doing with a music project is to release a first album. Or to release something in general, whatever that is. But to me, even if I have never recorded an album before, that's not the golden nugget here. I'm just sharing the story of Shepherd Bones. I've already started with a YouTube channel before the album is even in the making.
I need to create, so I'm creating for Shepherd Bones. Everything is very raw as it comes from the soul. I love to express myself in such an honest way that it becomes extremely awkward or mysterious. I'm constantly going through an intense psychological journey that I don't even recognise myself in it. I really have a hard time to believe what's happening most of the time.  If it's music, photography or videography, I'm creating a lot of different content to express myself in this story as if it's the real me in the end. I'm not doing this as the latest project I'm working on, I'm living it.
David Mourato AKA Shepherd Bones
Follow – www.shepherdbones.com | IG @shepherdbones | Soundcloud | Youtube
---